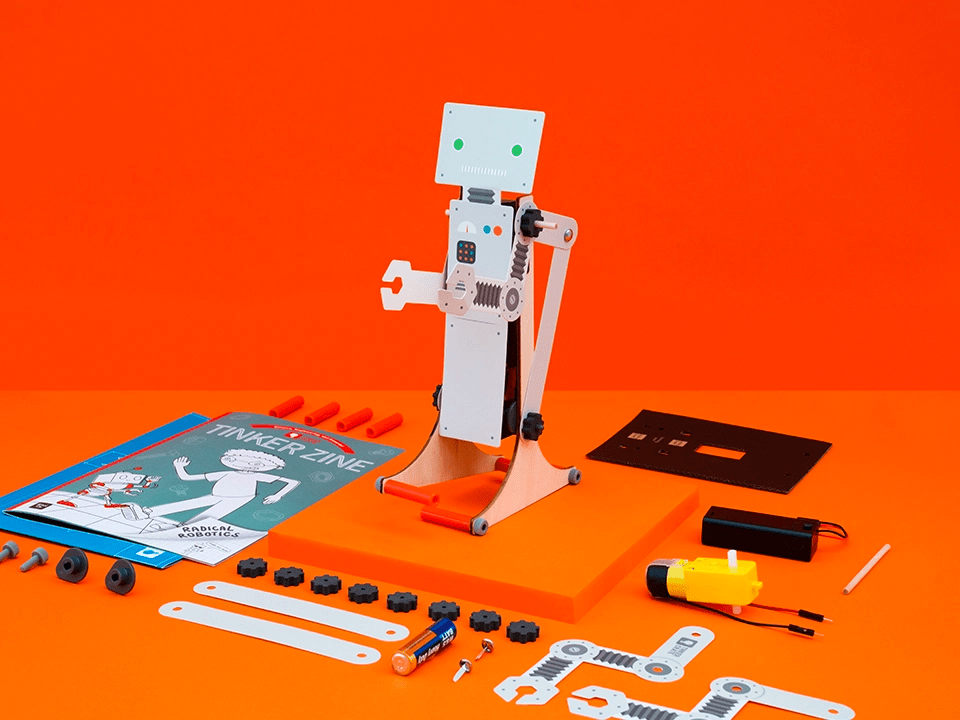 The KiwiCo Cyber Monday 2021 shop deal has started! The time to stock up and save on hands-on STEAM projects for kids of all ages is NOW and you'll save up to 40% in the Kiwico Store!
Visit Kiwico's shop and use coupon code MERRY to save up to 40% on shop orders! This Cyber Monday coupon works on EVERYTHING in the KiwiCo store! Everything is priced as marked and up to 40% off!  Ends Cyber Monday, don't miss out!
Save 40% on $150+ orders!
Save 30% on $100+ orders!
Save 25% on all shop orders!
Get the Kiwico Store Cyber Monday deal!
KiwiCo's shop is stocked with kits and gifts brimming with science, engineering, and art for little people of all ages. With everything from easy holiday DIY kits to gifts the kids can make for others, you'll want to shop and save with the Kiwico Store deal! Need an idea? Try the fan favorite, Walking Robot!
With this project from KiwiCo, your future robot engineers will play with mechanical motion and see what it takes to build a robot.
OR get these subscription deals! Give the gift of discovery and the gift that keeps on giving with a KiwiCo subscription jampacked with activities, science, art, and FUN!
Get your first month 50% off!
Get 1 months FREE when you sign up for a 3-month subscription!
Get 2 months FREE when you sign up for a 6-month subscription!
Get 4 months FREE when you sign up for a 12-month subscription!
Use this link and coupon code MERRY to save on Kiwi Crate, Koala Crate, Doodle Crate, Tinker Crate, Panda Crate, Atlas Crate, Eureka Crate, or Maker Crate! Get FREE months of KiwiCo Crates!  All deals end 11/30.
You can get as MANY lines as you want with this deal!
Want to know more about which box is right for your child? This page lays out all the details on every KiwiCo box!