JourneeBox has announced the latest update for the Nottingham Box – it will be replaced by the next box due to shipping delays of the items. The new box's theme is Riviera Maya, Mexico! The Nottingham Box will ship after the Riviera Maya JourneeBox.
Here's the full announcement: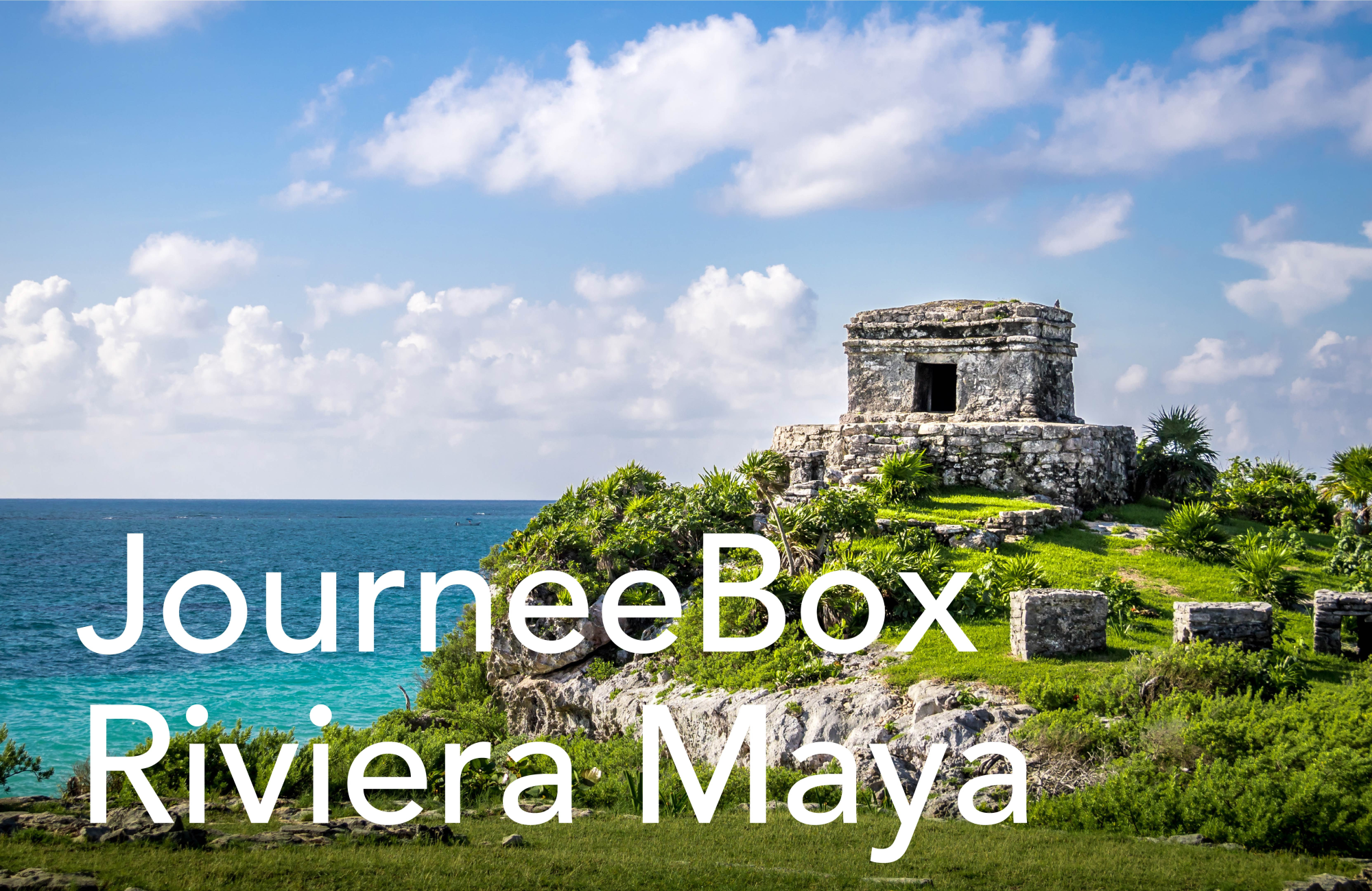 Hello Journeers,

We are writing to share some shipping updates and keep you in the know about our next Journee.

Likely, you've read the news making headlines around the world that supply chains are severely backed up – a hardship we are experiencing as your premiere global destination subscription. Sister brands that we cherish are also feeling the effects of this and we're seeing more Sold Out signs and waitlists than we've ever seen before heading into a holiday season.

We had planned on our next JourneeBox being a delightful exploration of Nottingham, a place near and dear to Founder Kevia Jeffrey-West and her family, who have lived in this charming city. Like many businesses navigating the ongoing pandemic back up, we started design and production orders early for Nottingham, but as a result of the collective effort for companies to get orders in, there is unprecedented supply chain congestion.

To give you insight, the beautiful blue and gold dragonfly boxes that we ship your treasures in have been sitting in the overrun port of Seattle for nearly three months. As of this writing, there has been no indication of where they are in line or when they will make their way to our fulfillment facilities. That is only one example of a product we put into production several months in advance that has gotten backed up – meaning it is just not possible to ship the Nottingham Box this season.

Therefore, a few weeks ago, we decided to rearrange our itinerary, moving up a destination we had planned for later in 2022 – a visit to the Riviera Maya in Mexico. We are working diligently to expedite the delivery of this gorgeous, historic region's Box so that we can take our Journee there with you as soon as possible. We are very excited to explore Riviera Maya with you, as Kevia spent time here during college and the cultural designs and colors traditional to the region are just so very lovely. We are working overtime to deliver your next Box and will have more details as production continues.

We appreciate your support, as we've heard from so many of you recently, bolstering us with your kindness, understanding and overwhelming love of JourneeBox. And rest assured, Nottingham will be waiting following Riviera Maya.

Please stay tuned as we will be sending the first Riviera Maya spoiler that we're oh so excited about, right here to your inbox next week.

– Kevia & The JourneeBox Team
DEAL: Get $10 off your first box! Use this link and use the coupon code FIRSTBOX! at checkout! FYI – the code requires the exclamation point.
JourneeBox is a lifestyle subscription box that delivers travel and nature inspired goods for just $54.99 per quarter. See all our JourneeBox reviews to find out more!
Each JourneeBox contains specially designed travel and nature-inspired accessories, home, beauty and apparel goods; delivered to you four times a year. The box is made up of $250+ worth of ethically-made, sustainable designer goods for only $219.99 a  year ($54.99 per box).
What do you think of the JourneeBox spoiler?