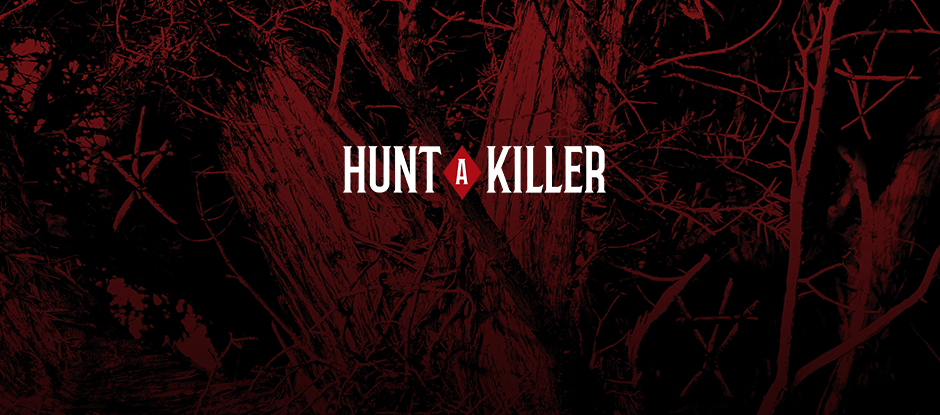 Hunt a Killer has multiple Cyber Monday deals for 2021 on both their horror and mystery puzzle memberships! Get ready for some interesting holiday family nights with memberships, premium games, and more!
For Cyber Monday, Hunt A Killer is offering 30% off your first mystery box with coupon code CYBER30 added at checkout. That makes your first box as low as $20! Save $10 off any non-subscription item (games & merch) with coupon code CYBER10.
Buy a Full or Double Season mystery plan and get Death at the Dive Bar for free! Death at the Dive Bar is a one-night investigation, perfect for holiday gatherings or as a gift! Channel your inner detective to investigate a murder at the Old Scratch Tavern.
Supernova, Hunt A Killer's newest Premium experience has launched just for Cyber Monday!
After joining The Official Supernova Fan Club, you are contacted by the series creator, Gunny Graham. He reveals that the hero of his comic is not only a real person, but his twin sister, Halo. Gunny lost contact with Halo after a brutal battle on an alien planet, and he needs your help finding her before it is too late.
Don't miss the Black Friday sale bundles, too!
Mystery Party Bundle – now $99 (23% off)
Veteran Detective Bundle – now $299 (38% off)
Killer Gift Bundle – $119 (20% off)
Partners in Crime Bundle – now $235 (32% off)
Cyber Monday at Hunt a Killer!
Hunt A Killer is an immersive murder mystery game told over the course of six "episodes" or boxes. Each box is filled with different clues and physical items such as autopsy reports, witness statements, and more. You'll use these clues to solve the ongoing murder mystery. In the final episode you'll be able to catch the killer!
There are three pricing options to choose from. All of the plans renew automatically.
monthly membership is $30.00 per month plus shipping, billed monthly. If you choose this plan, one Hunt A Killer season costs $180.00 in total, plus shipping. You can cancel your membership at any time.
6-month membership is $165.00, billed upfront with free shipping in the continental U.S. With this plan, each box comes out to $27.50. At the end of your 6-month season, your subscription will automatically renew with the next season unless you cancel.
12-month membership is $300.00 billed upfront with free shipping in the continental U.S. With this plan, each box comes out to $25.00. At the end of your second 6-month season, your subscription will automatically renew with the next two seasons unless you cancel.
HOW DO YOU PLAY HUNT A KILLER?
When your box arrives, celebrate! You're officially part of an exclusive community full of Hunt A Killer detectives just like you. First, set aside time to dig into the box and read all of the materials. Your goal may change each episode, but will be made clear by the included objective card.

Examine the evidence to uncover critical clues, corroborate alibis, create timelines, and identify each suspect's means, motive, and opportunity. No two detectives work the case alike, so it's up to you to figure out how to sift through the clues in a way that works best!

It's a good idea to dedicate a space to your investigation. Many members use a murder board to keep all of their materials in one place and organize their theories.

Feel free to mark up the materials by highlighting documents, pinning them up to a murder board or organizing the clues however you like. Join our official Facebook group (Hunt A Killer – Official) to chat with other members and be sure to join the spoiler-free Facebook groups set up for each individual episode. You can talk through ideas and theories with others who are also working through the same box and ask our Community Leaders any questions that pop up along the way.
Visit Hunt a Killer to grab this deal!