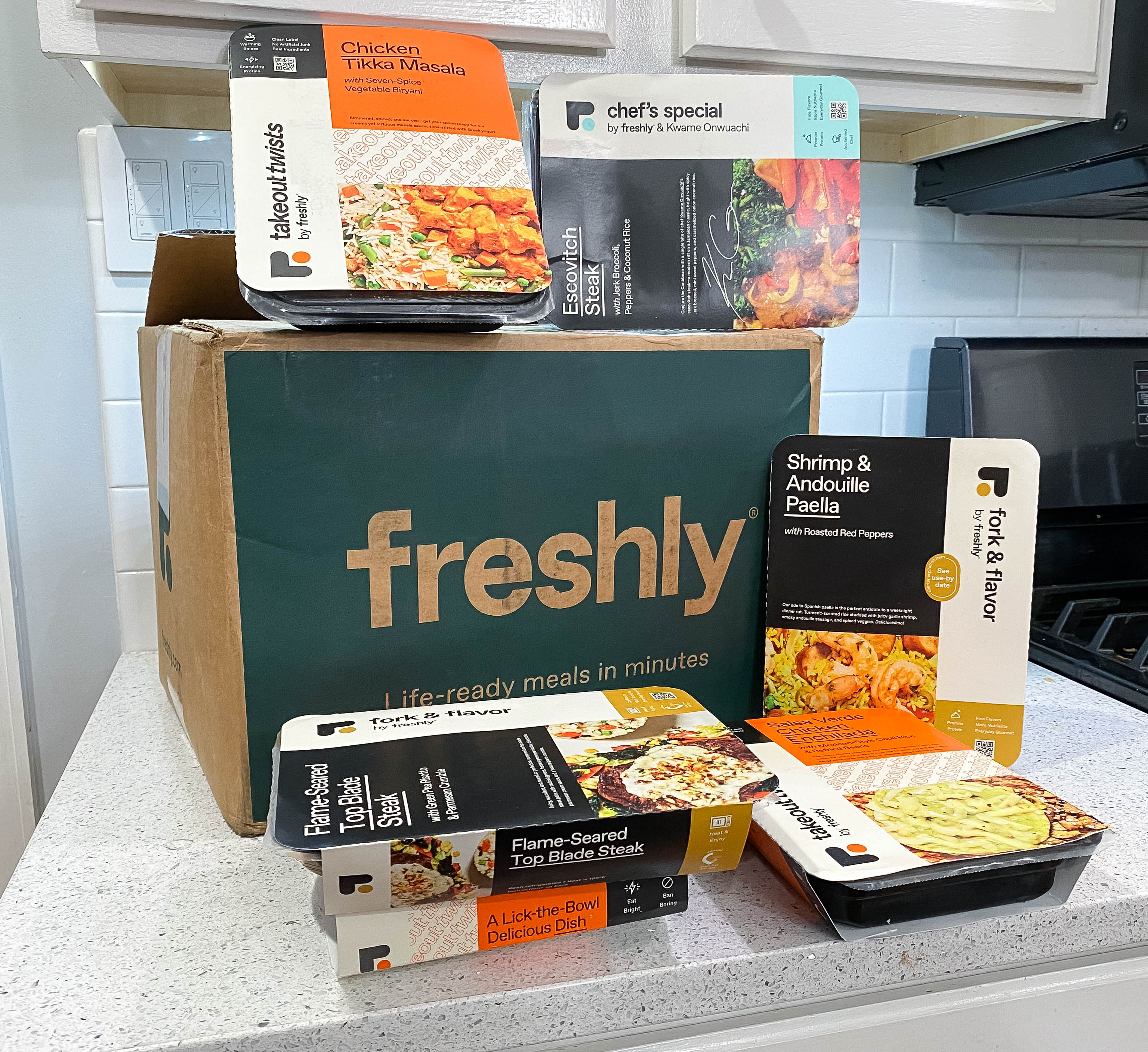 Freshly has a Black Friday and Cyber Monday deal for their chef-prepared pre-made meals that use natural and organic ingredients, and it's one of their best-ever deals! Freshly's also one of the easiest meal services – everything is heat and eat!
Save $100 off Your First 4 Freshly Meal Boxes with Code: CYBER25AFF. This coupon is available through 11/30/2021.
Get the Freshly Black Friday deal!
Freshly delivers to all 50 states!
This holiday season, in addition to the single-serve Thanksgiving Turkey Dinner with Green Bean Sauté & Toasted Pecans, Freshly has also introduced new holiday multi-serve Proteins & Sides as a hack to help time-strapped and cooking-fatigued cooks! Freshly also recently launched their newest meal from chef Kristen Kish which is part of their limited-edition menu and has featured meals from other celebrity chefs including Jet Tila, Kwame Onwuachi and Sean Brock.
If you're interested in their new Proteins and Sides plan, you can grab this with the Freshly deal for $15 off any plan each week for 4 weeks with coupon code LAUNCH15.
Freshly meals are pre-made, packaged, and delivered, and use all-natural ingredients. You can get both paleo and vegetarian options with Freshly, as well as breakfast! It's a great solution for eating healthy meals on the go. Check out all our Freshly reviews to find out more about this prepared meal plan!
Freshly was created to save you time and make healthy eating EASY!

Pick your meals from our gourmet menu & our chef cooks them just for you

All meals are made-to-order and arrive fresh (never frozen)

Meals are ready in 2 minutes – when it's time to eat, simply heat and enjoy!

Every meal is free of gluten, added sugars, and artificial additives

Pause, skip, or cancel your subscription anytime!
Visit Freshly to get this deal!