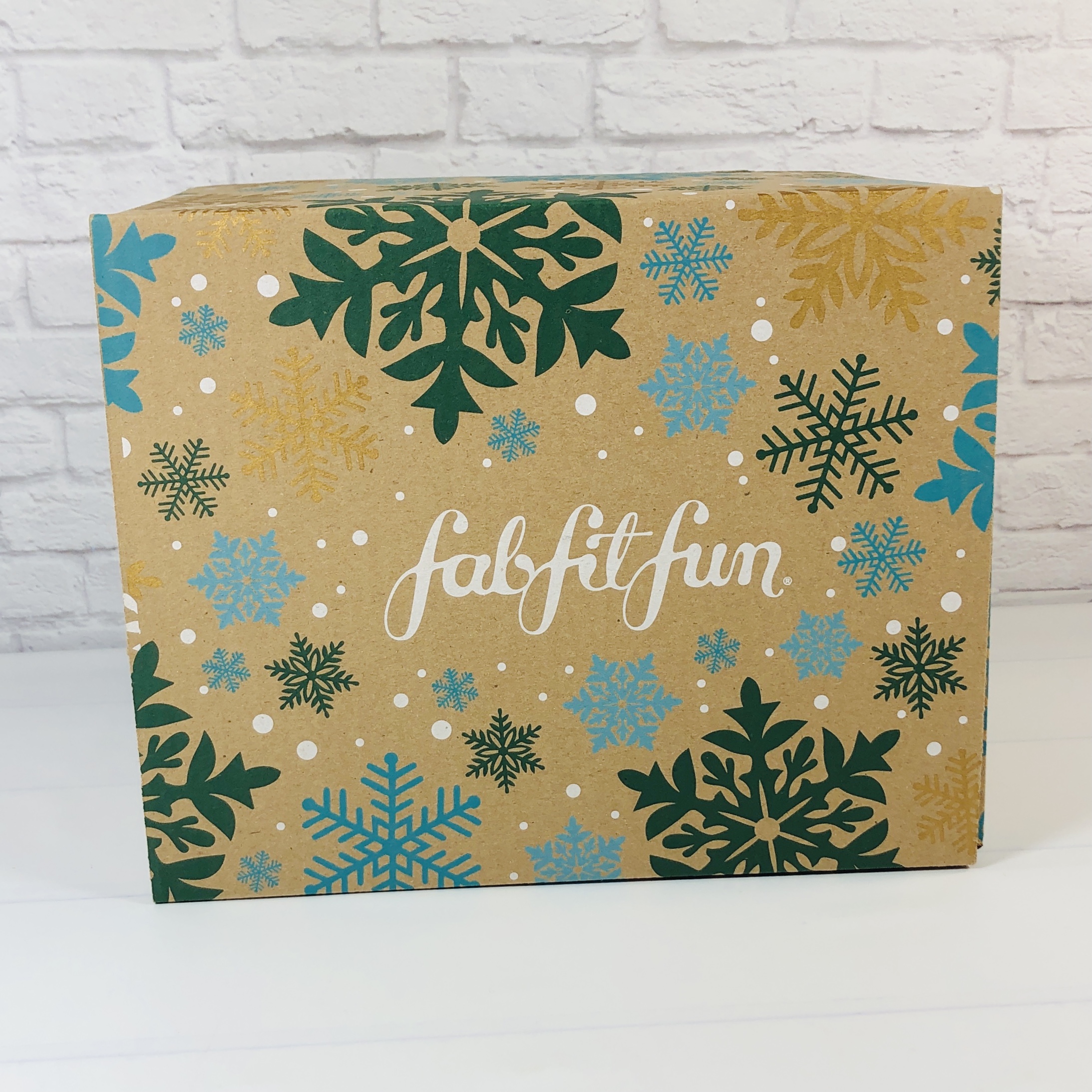 FabFitFun Box is a quarterly women's subscription box that delivers 6-8 full size, premium products from the beauty, wellness, fashion, and fitness categories for $49.95 per quarter or $45 per box if you prepay for 4 boxes. You get to choose from a variety of items to customize your box, too!
This box is still available! Check out the full spoilers and all the variations for the Winter 2021 FabFitFun Box here.
BLACK FRIDAY EARLY ACCESS: Get a FREE mini box with your first box! Use coupon code MINIBOX.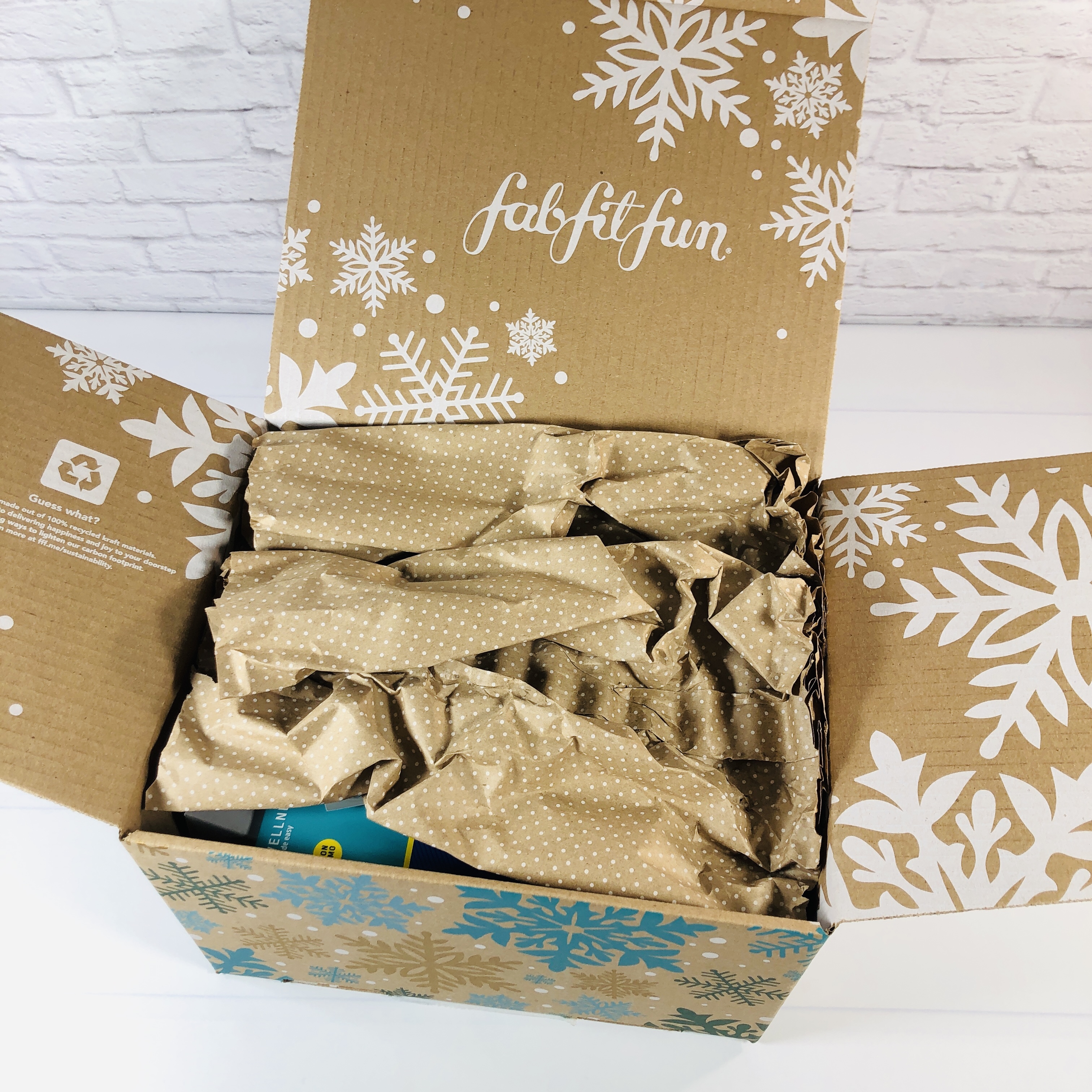 This box is packed full of goodies, as it is every season. All items came in their original packaging. The box had snowflakes inside and out and my cats love it!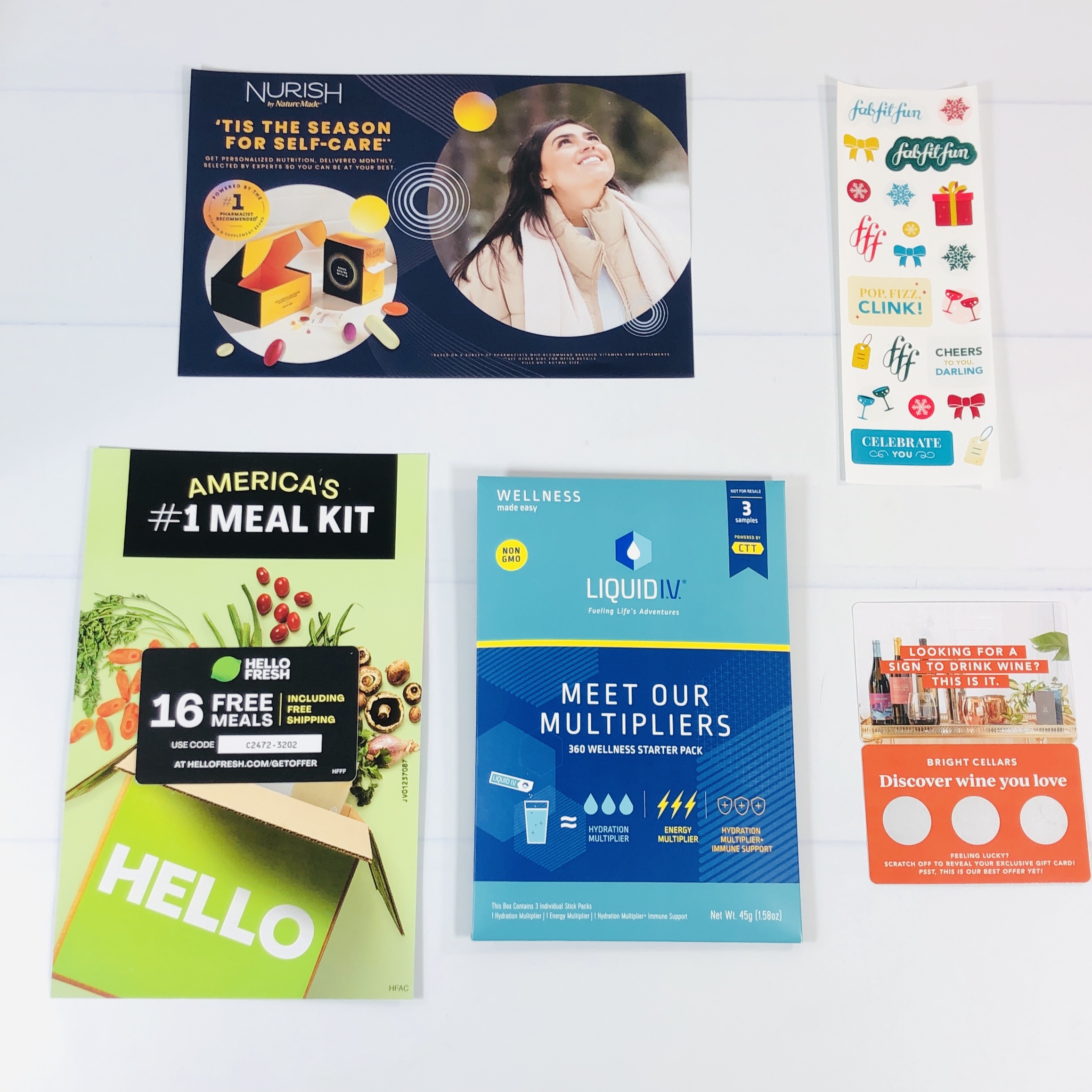 The box also includes discount cards! They are from Nurish and Hello Fresh plus a code to be redeemed at Bright Cellars! I also received a 3-pack of Liquid IV hydration drink mixes ($4.69 value).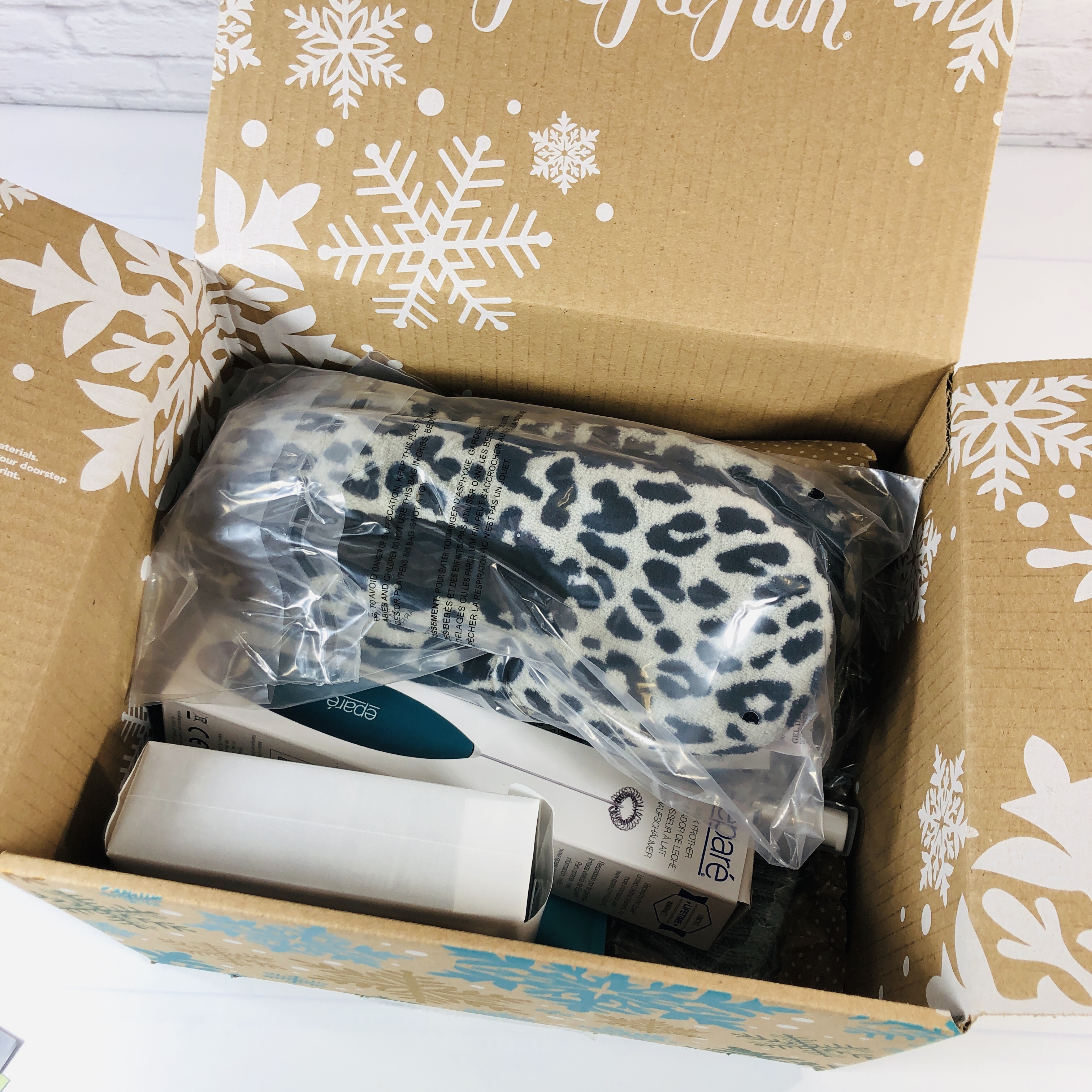 First peek!
Most items were either in plastic bags or boxes.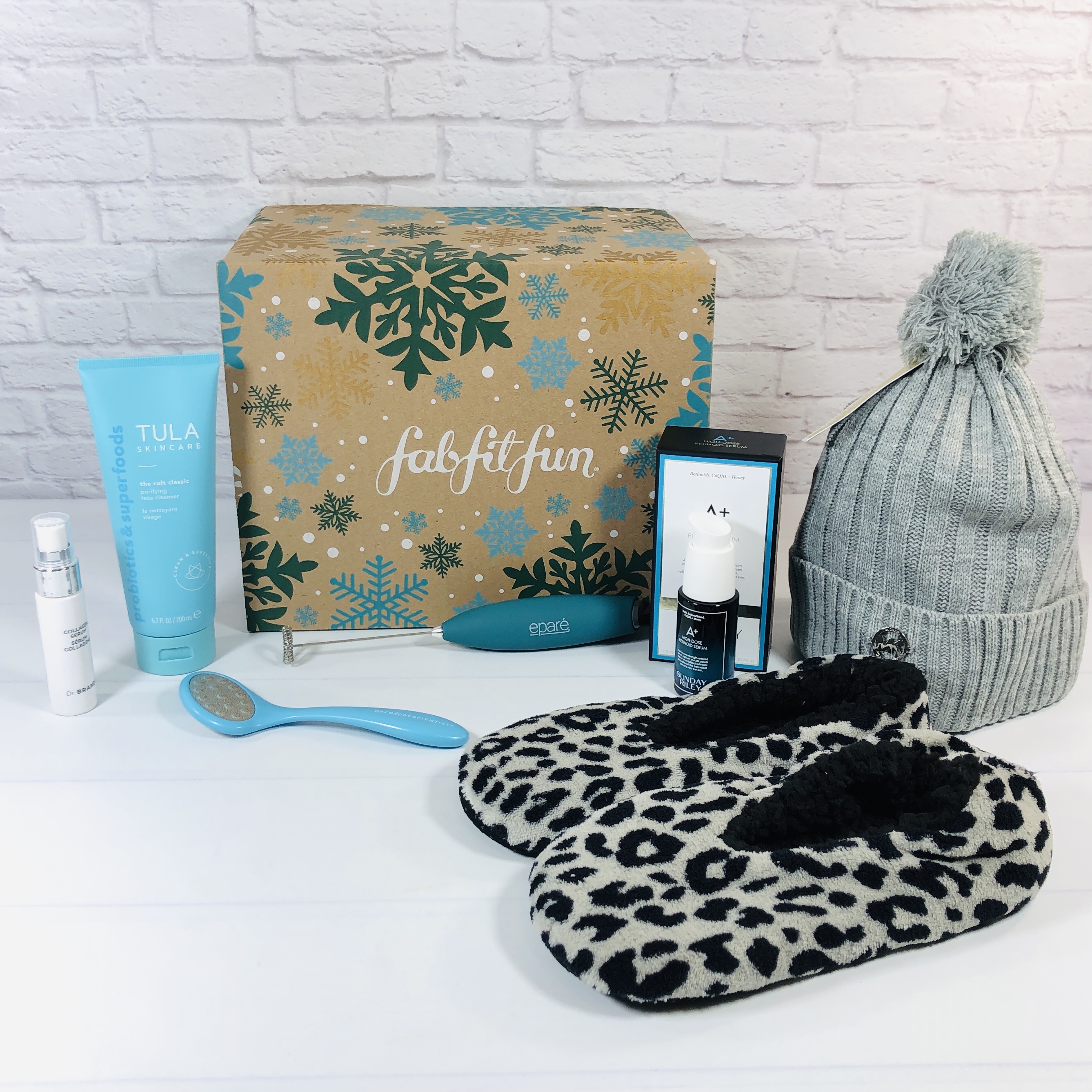 Everything in my FabFitFun VIP Box for Winter 2021! There are lots of item variations that are detailed below.
Customization 1
Subscribers will get to choose among the following:
I received the Sunday Riley A+ High-Dose Retinoid Serum!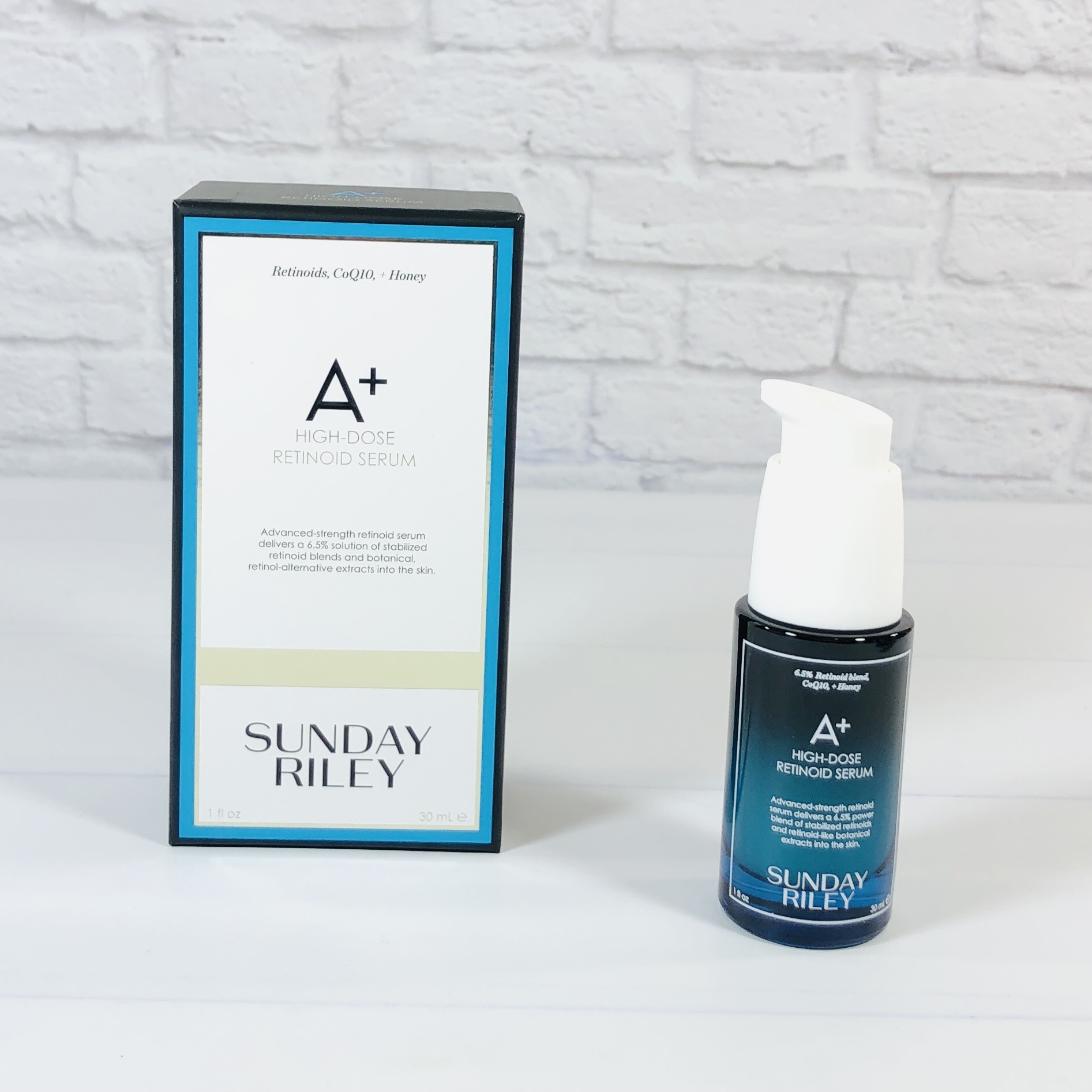 Sunday Riley A+ High-Dose Retinoid Serum ($85) Sunday Riley is one of those brands that is especially popular, and what can I say, the value from this one item is worth well more than the price of the entire FFF box!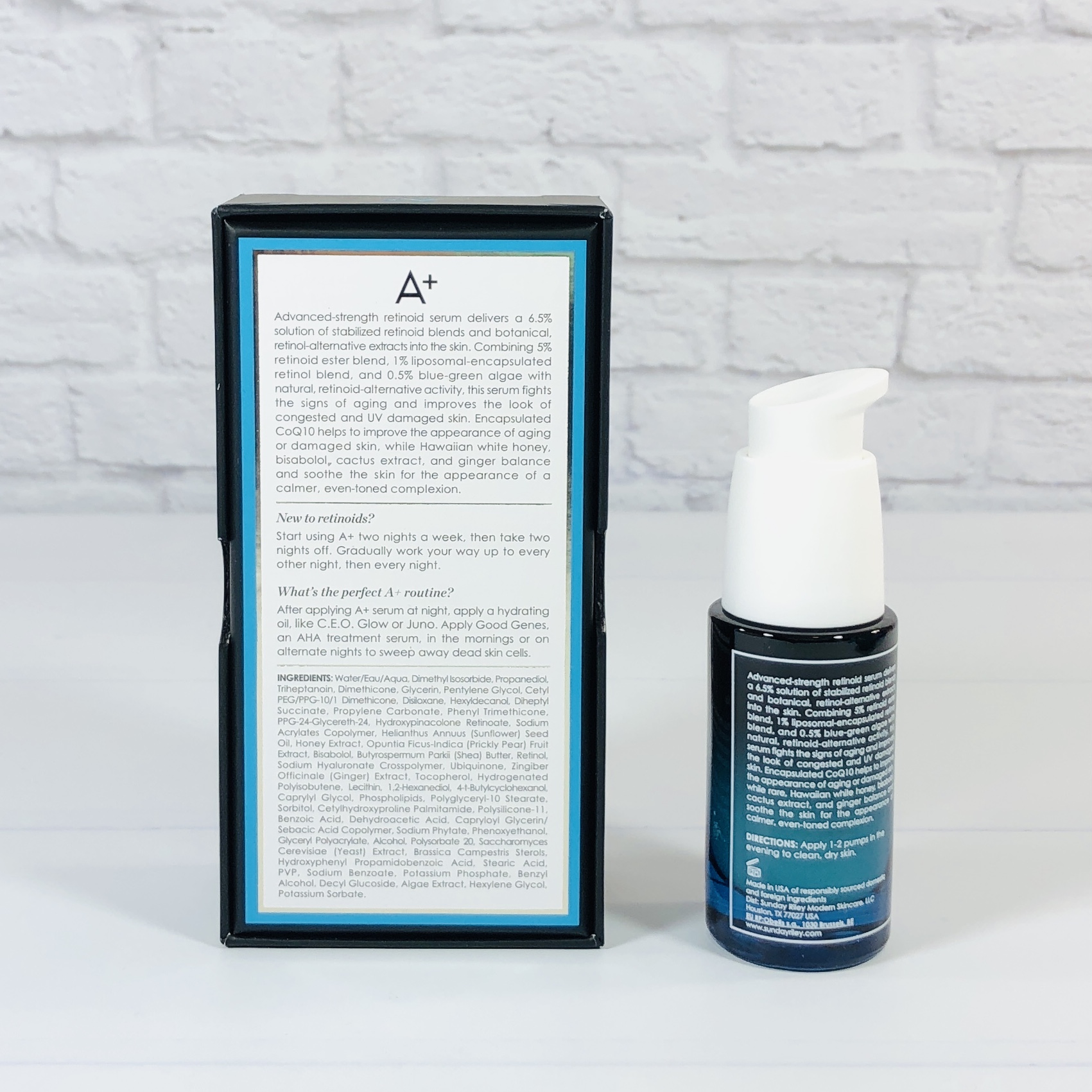 It's a retinoid that is supposed to gently fight the signs of aging by targeting fine lines and prior UV damage. Some of the other ingredients besides the retinoid are dimethicone, glycerin, CoQ10, honey extract, sodium hyaluronate, algae, shea butter, and so on. It's supposed to do its work gently and the box has instructions on how to get started to keep irritation to a minimum. Keep in mind that this should be worn before bed and a sunscreen should be used in the morning. The cream is light yellow and doesn't have much scent, and thankfully it is fragrance-free. It doesn't feel greasy and it can be followed by a moisturizer or oil.
Customization 2
Subscribers will get to choose among the following:
Hmm, I didn't receive a choice from this category. I ended up with TWO items from the next category instead!
Customization 3
Subscribers will get to choose among the following:
I scored the Dr. Brandt Skincare Collagen Serum and Michael Kors Beanie with Pom!
Dr. Brandt Skincare Collagen Serum ($60) Here is another antiaging skincare product. This one is supposed to fight free radicals to hopefully keep the skin in collagen-production mode. It is also supposed to fight fine lines and wrinkles.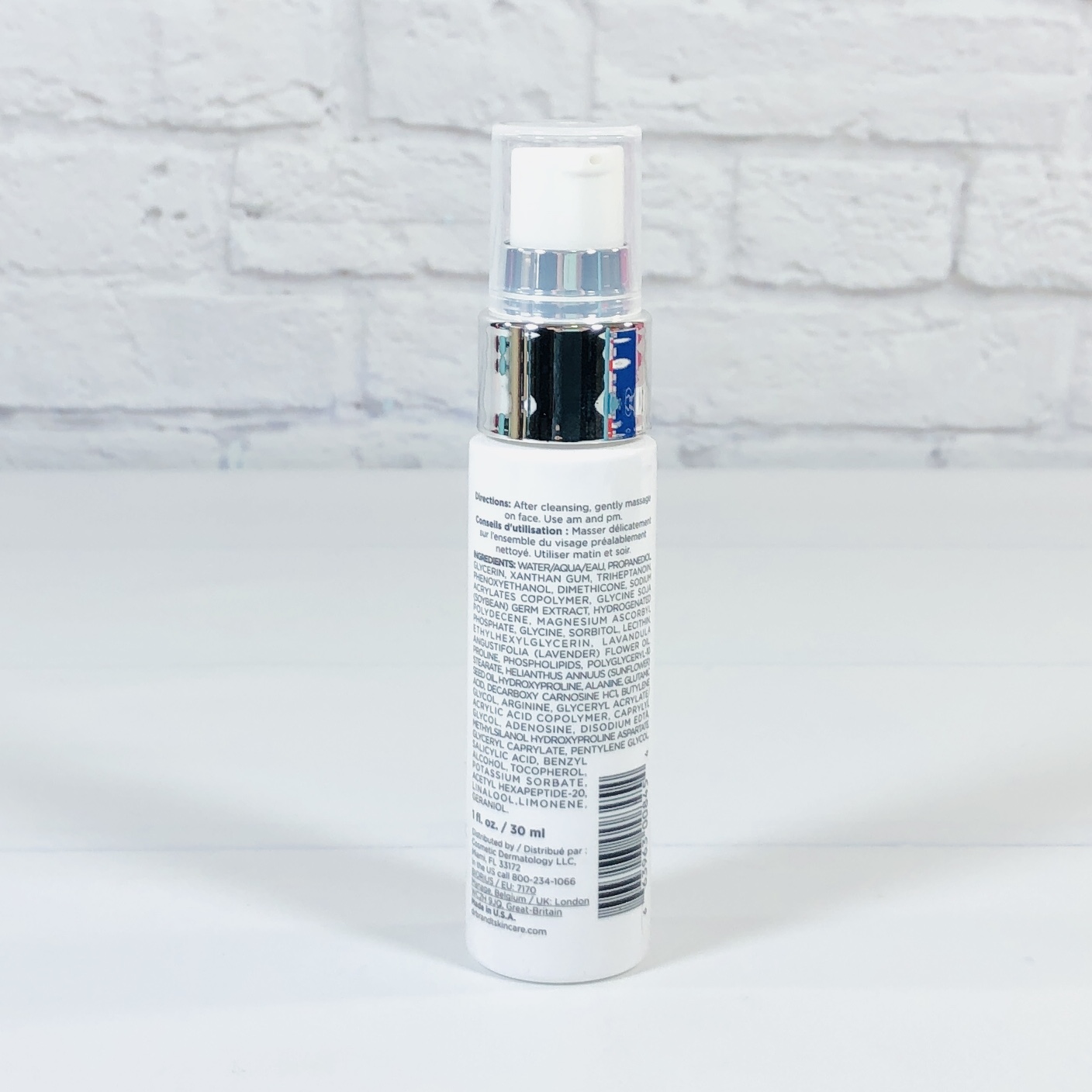 Like the Sunday Riley this product also has glycerin and dimethicone and it has soybean oil, lavender oil, amino acids, and salicylic acid. This product is a white-ish gel and smells like lavender. It dried very quickly and I couldn't even tell it was there, no greasiness at all.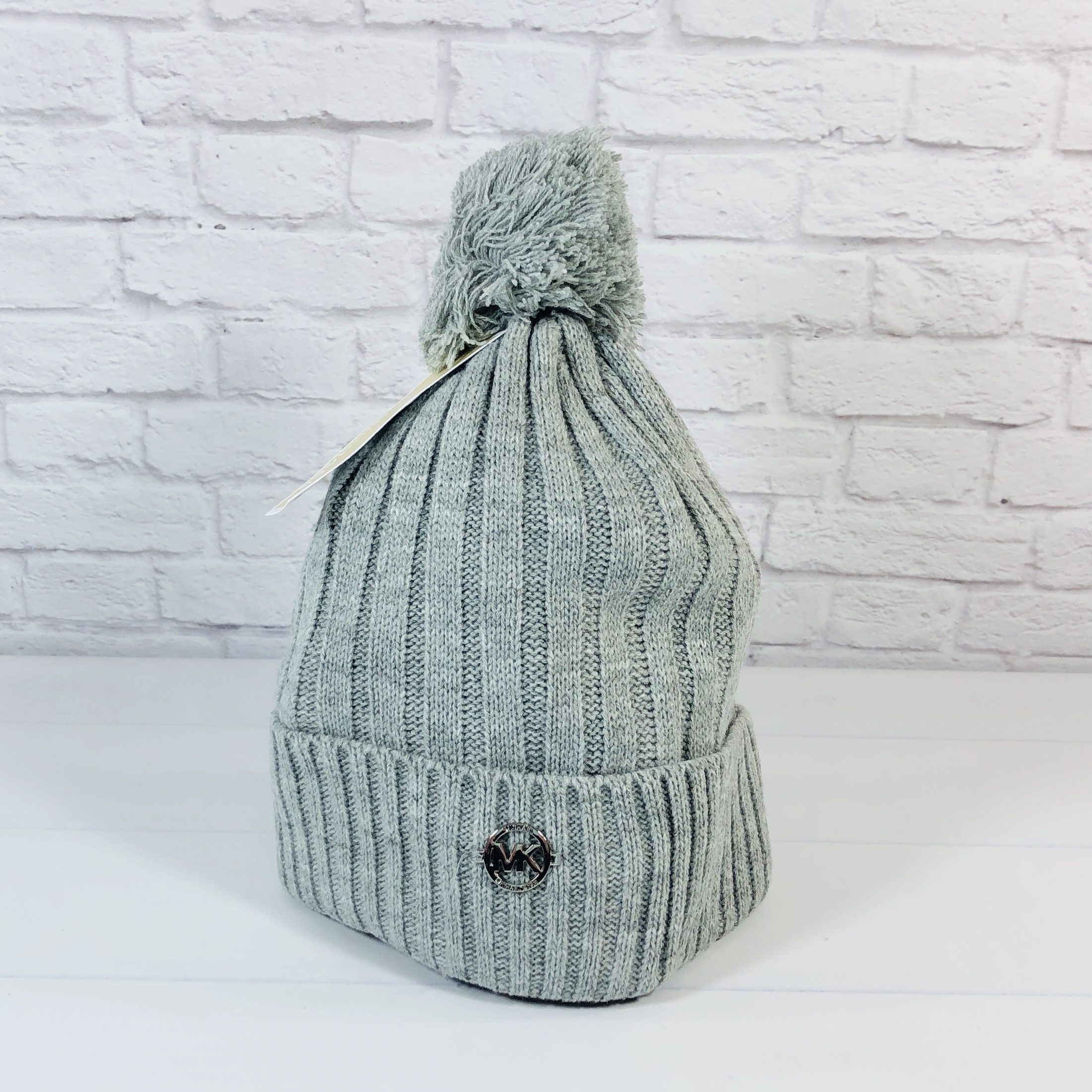 Michael Kors Beanie with Pom ($48) According to the Michael Kors website, this item is coming soon.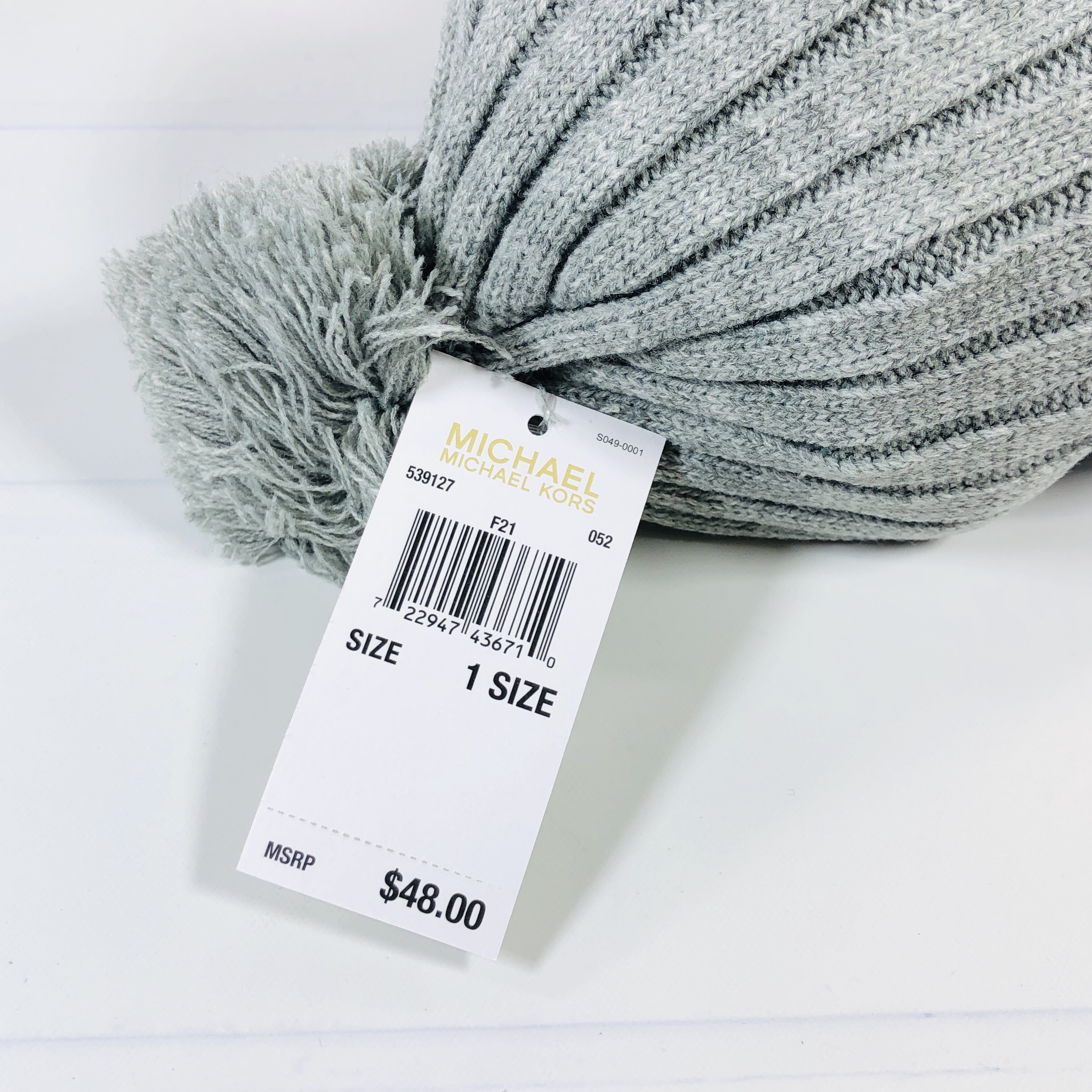 It is pearl grey and had the tag attached.
It is made of 100% acrylic yarn and should be hand washed.
It has the Michale Kors emblem sewn on the side.
Customization 4
Subscribers will get to choose among the following:
I got the TULA The Cult Classic Purifying Cleanser!
TULA The Cult Classic Purifying Cleanser ($28) A cleanser that can be used by all kinds of skin types was next. It has prebiotics and probiotics and they are supposed to nourish skin and help it maintain balance (I'm guessing of the barrier).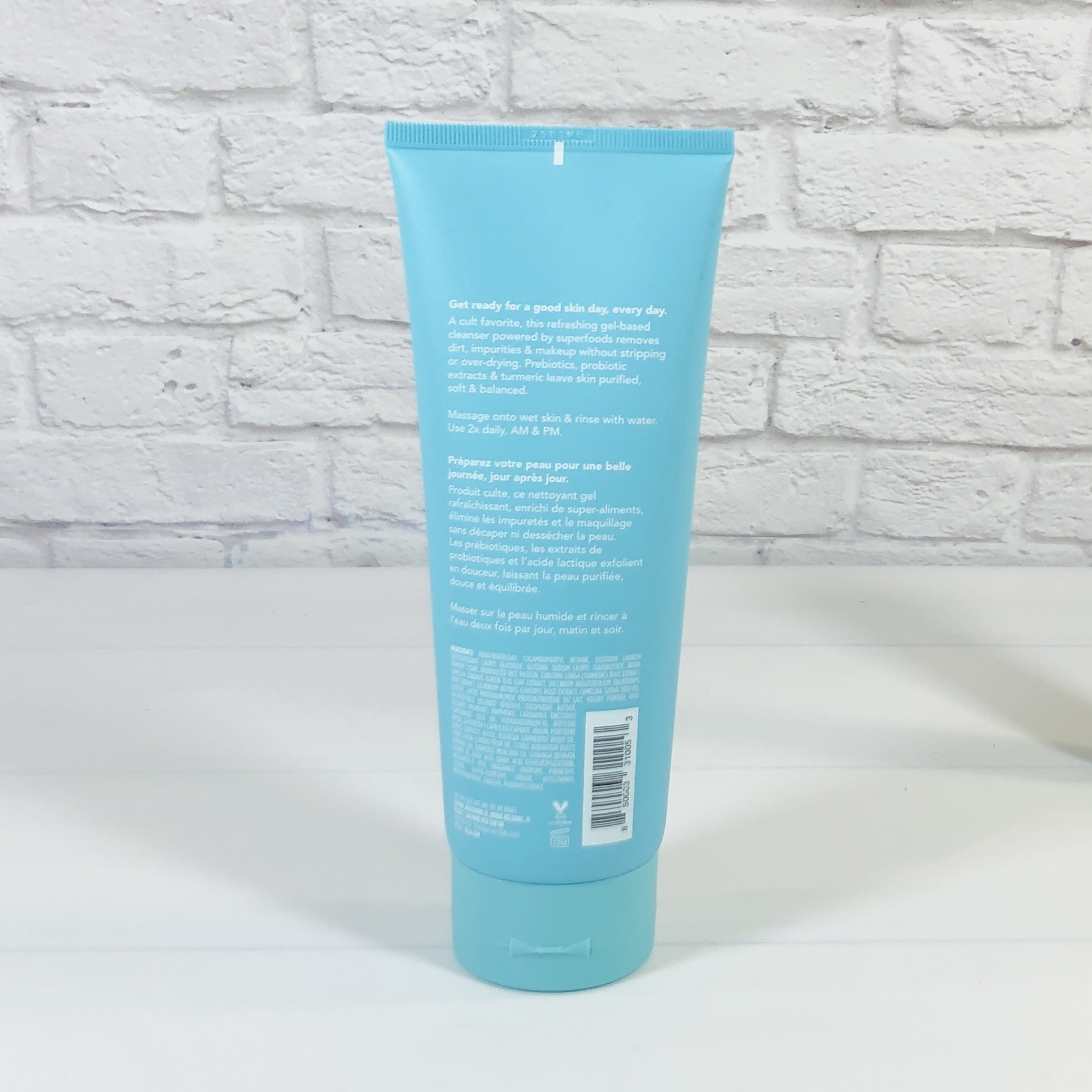 Glycerin shows up yet again but you will also find rice protein, green tea extract, yogurt powder, some essential oils, and parfum. I applied to my face and was immediately overwhelmed by the scent — it smells very strongly of old fashioned perfume, and the overall effect was like washing my face with hand or body gel soap. After rinsing I could taste the perfume, it was on my lips. I don't think I've ever encountered such a strongly scented face cleanser before. It removed most of my face makeup, I found some traces on a toner-soaked cotton pad afterwards, so if you use this it might be best to double cleanse but I can't with that perfume. I will place it next to my sink for handwashing.
Customization 5
Annual Subscribers will get to choose among these items (and FFF will pick for everyone else):
It's the Epare Milk Frother!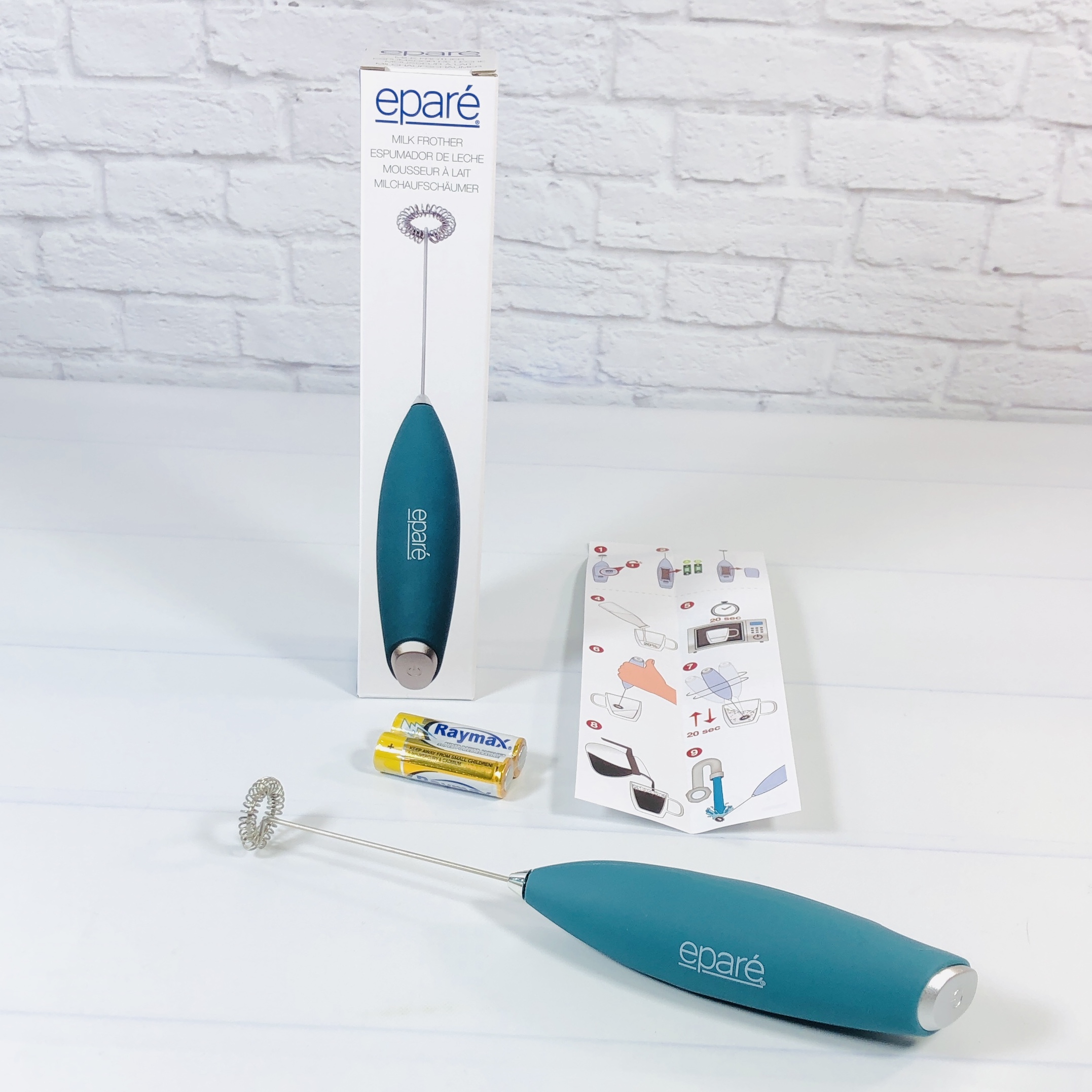 Epare Milk Frother ($24.95) Milk frothers are so much fun! I don't even think I use one for frothing milk, but I do like to use them with drink mix packets, it really takes care of those dry lumps that powdered tea and similar drinks can leave in the glass. It came with an illustrated users guide and yes, batteries WERE included! The teal handle is rubbery and it is ergonomically designed.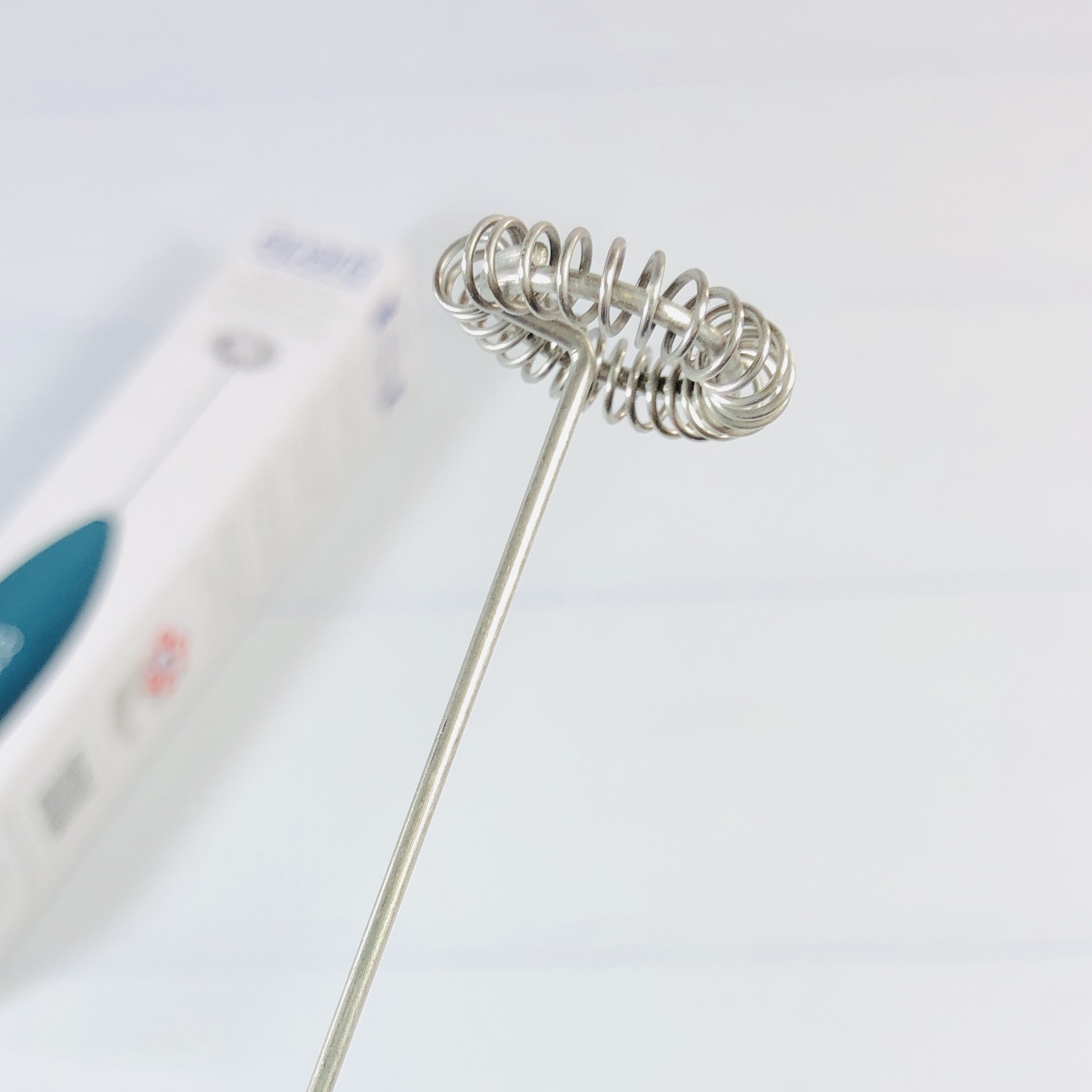 The whisk is stainless steel. I am so happy to have this! Hot chocolate season will be here soon and I am ready!
Customization 6
Annual Subscribers will get to choose a 1-, 2-, or 3-item bundle (and FFF will pick for everyone else):
[bundles as shown above – retail prices for individual products in the bundles below!]
KVD Beauty Go Big or Go Home Mascara ($24) OR Lucky Brand Solid Brushed Scarf ($69.50 Vaue) OR Summer Fridays CC Me Serum ($64) OR Fits Puzzles Puzzle – Oasis ($24) OR Billion Dollar Brows 6pc Pro Brush Essentials Kit ($62)
Summer & Rose Tweezer with Pouch, AHAVA Refreshing Facial Cleansing Gel & Aesthetica Liquid Eyeliner Bundle ($58)
Barefoot Scientist Pedicure File, BENNKAI Hot Chocolate Bomb Maker & Aesthetica Liquid Eyeliner Bundle ($44)
Avene Thermal Spring Water & Scentuals Natural, Organic Skin Care Vitamin C Serum & Aesthetica Liquid Eyeliner Bundle ($67 – US/CA ONLY)
BENNKAI Hot Chocolate Bomb Maker & Voesh Manicure Bundle ($35)
I got Barefoot Scientist Pedicure File!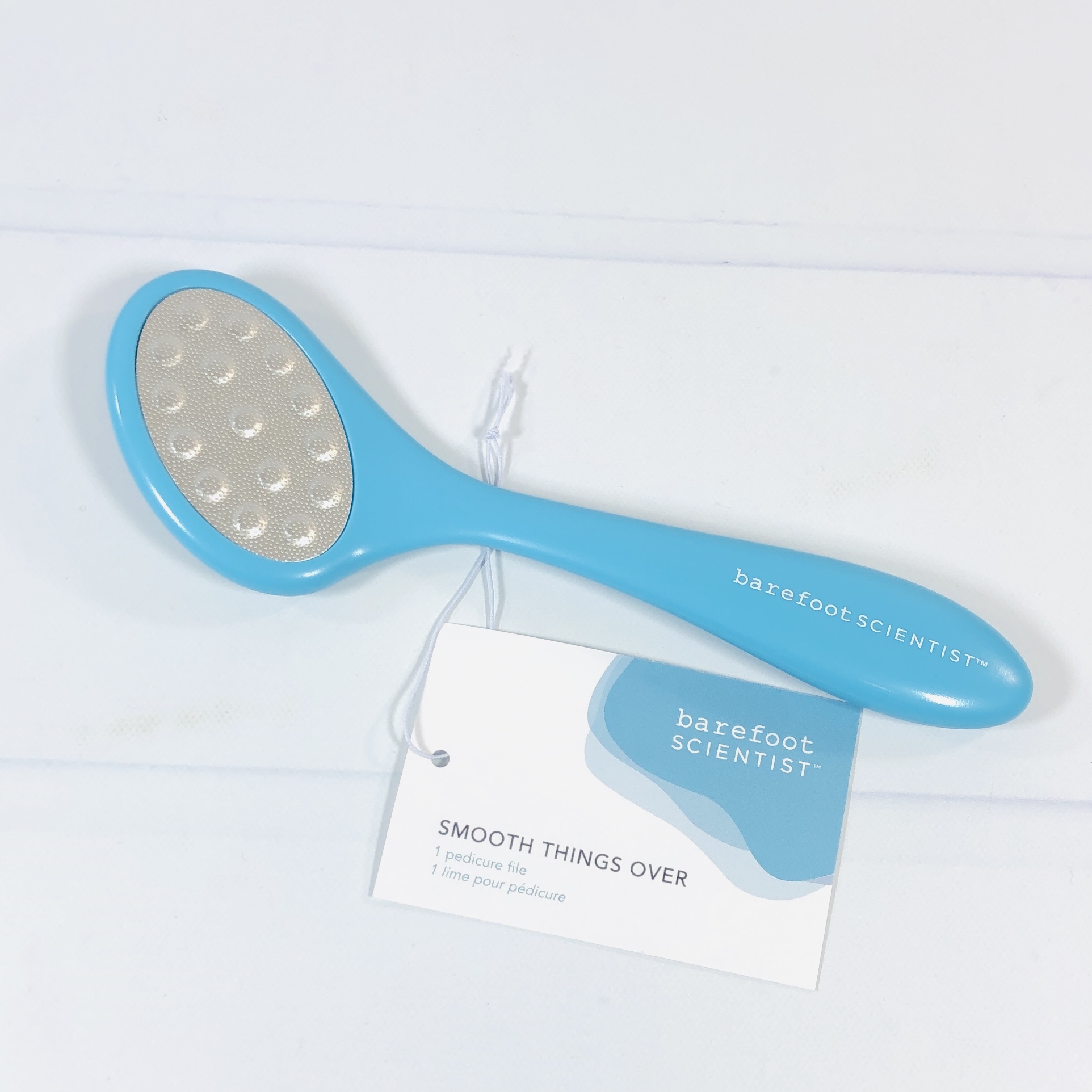 Barefoot Scientist Pedicure File – CURRENTLY UNAVAILABLE ($15) Hmm, my bundle didn't exactly match any of the above combos, but that's ok because wait until you see the cute item that goes with this foot file!
First things first. This is a dual-sided skin smoother for the feet. Here's some general instructions. I am excited to have this because I've only had one pedicure since Covid started and my feet need some help.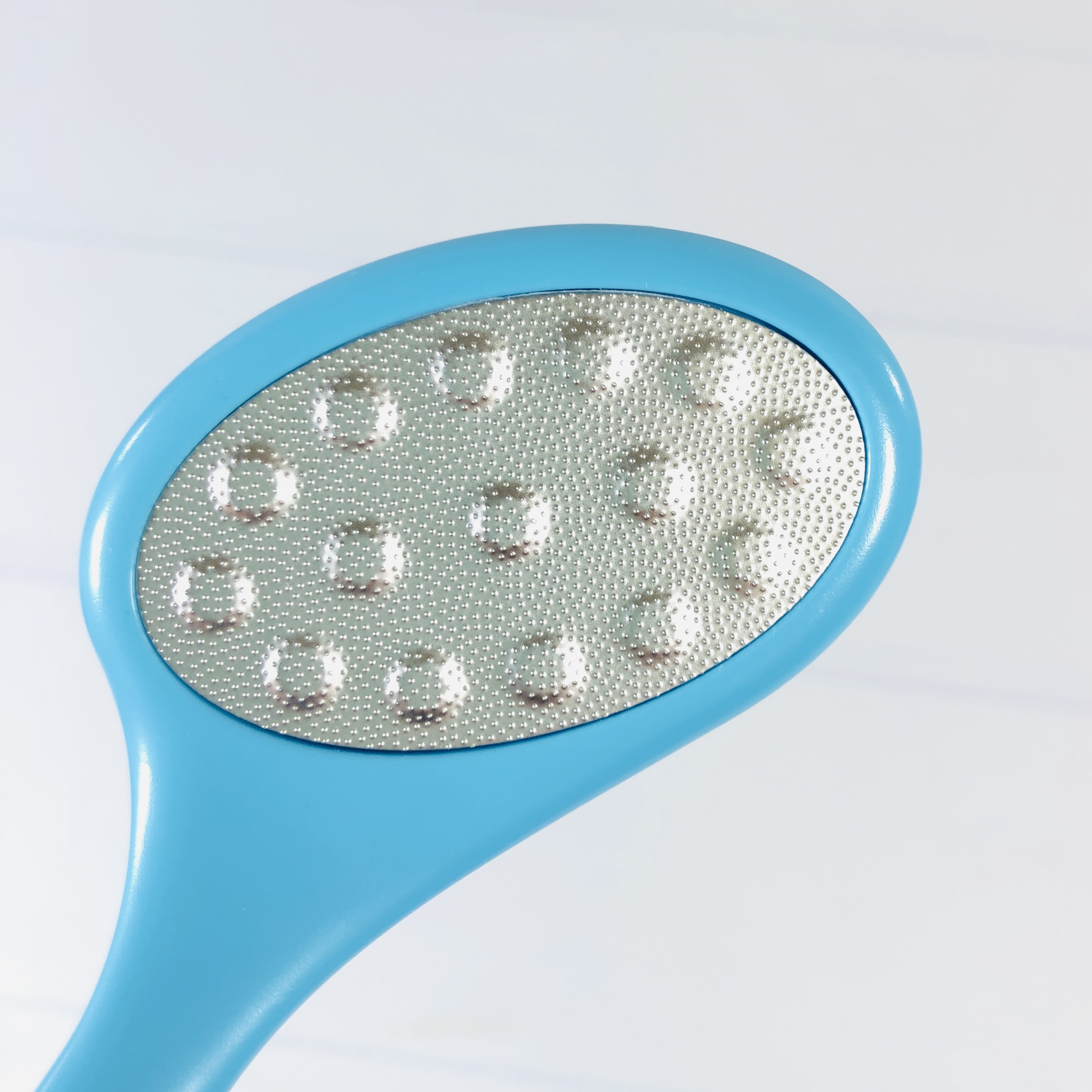 The website says to start with the bumpy side and then flip to the other side.
This one has much smaller bumps. I used it after my morning shower but you could also soak your feet first, the feet need to be damp. I found this tool to be disgustingly helpful. My usual pedicure tool is a Ped Egg but this worked even better plus it was easier to use around my ankles and back of my feet below my calves. I also appreciated the handle. My helpful tip of the day is to use this while standing in the tub or on a towel because there will be shedding.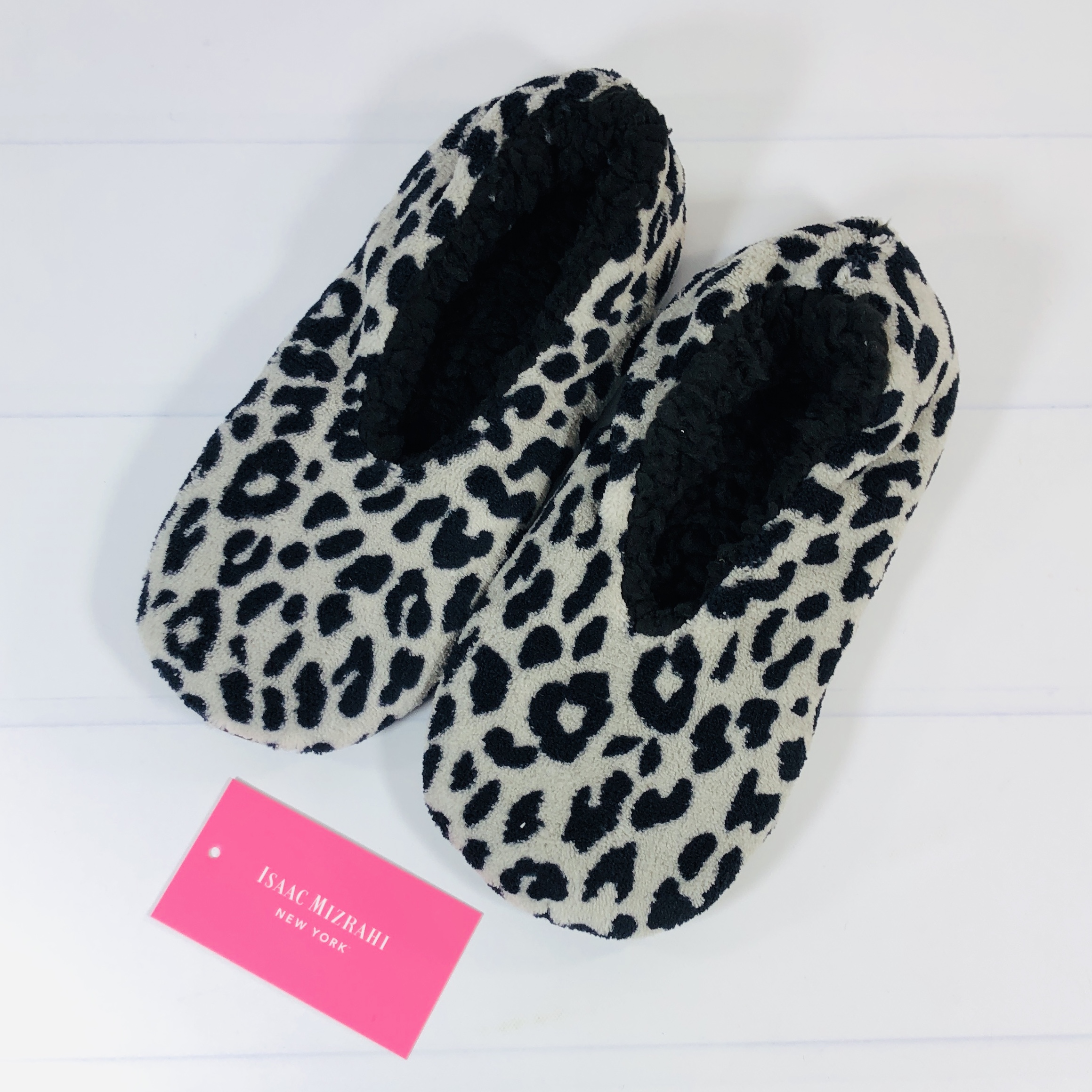 Isaac Mizrahi House Slippers, Size Medium Hmm, would you say this is a leopard print? I couldn't find these anywhere and the tag attached doesn't have an MSRP.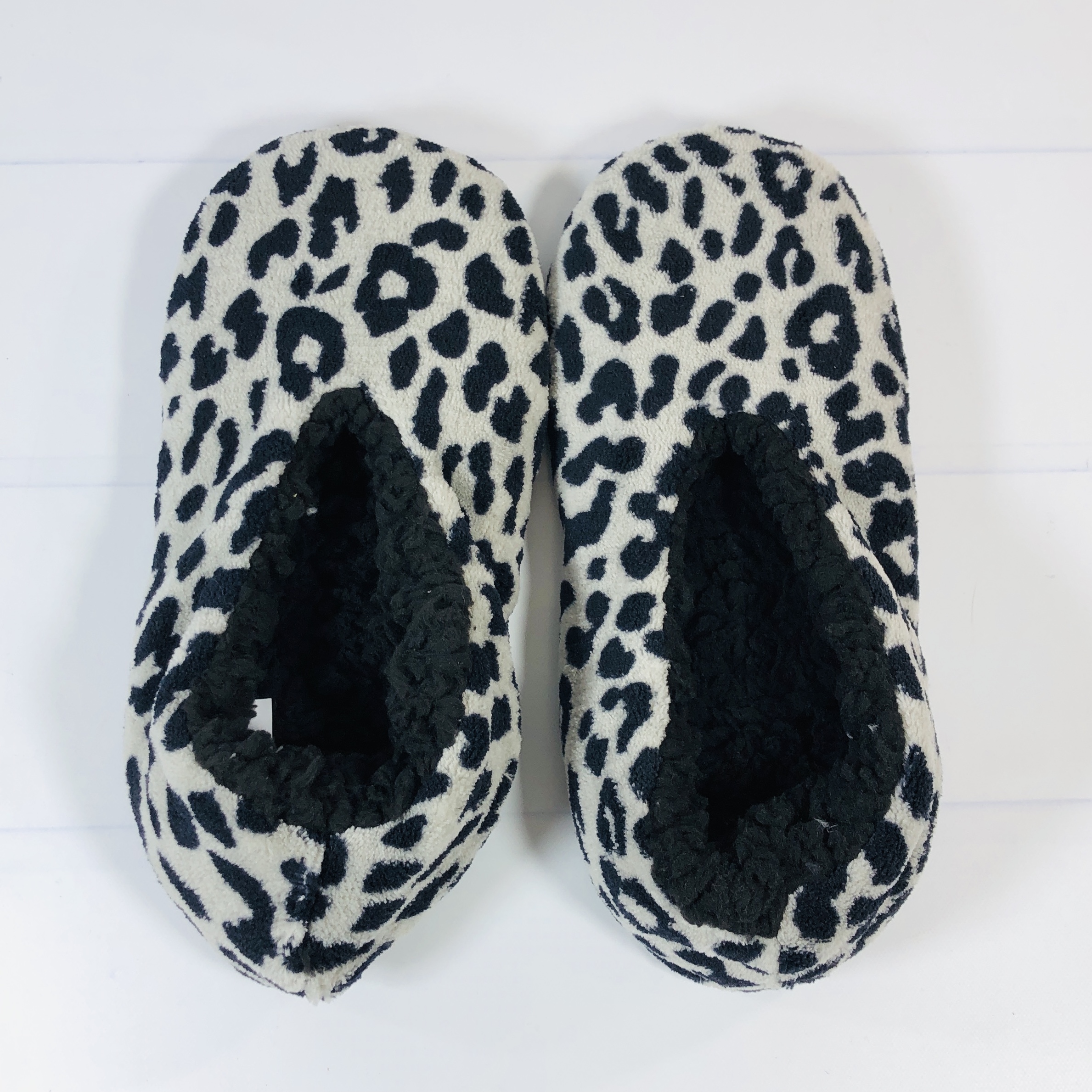 They are super soft on the outside and have a boucle fabric on the inside. They are grey and black.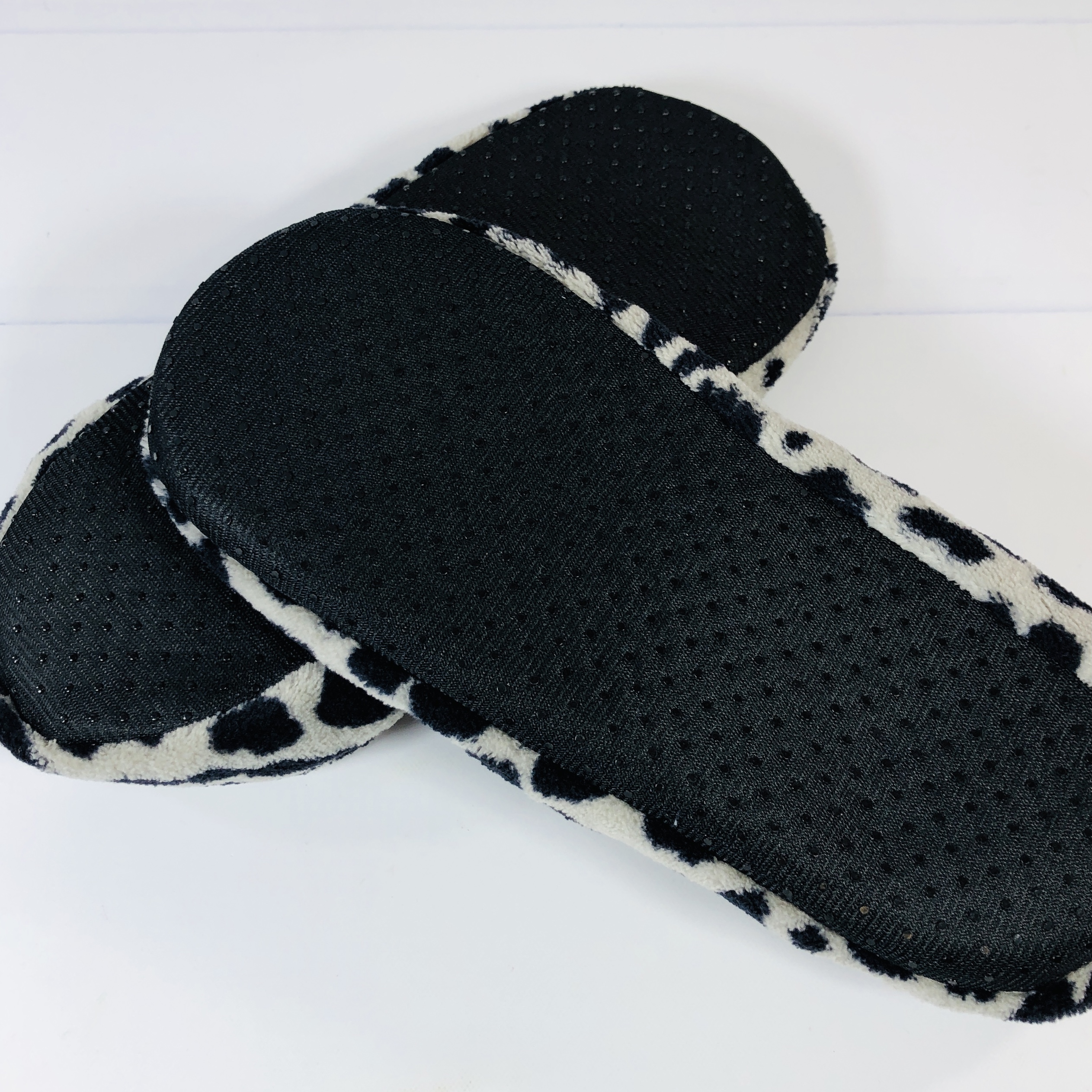 The bottoms are textured to reduce the risk of falling. My feet are size 10 and I was able to put these on and they fit fine. They are so soft and I don't have a pair of slippers so this is really cool!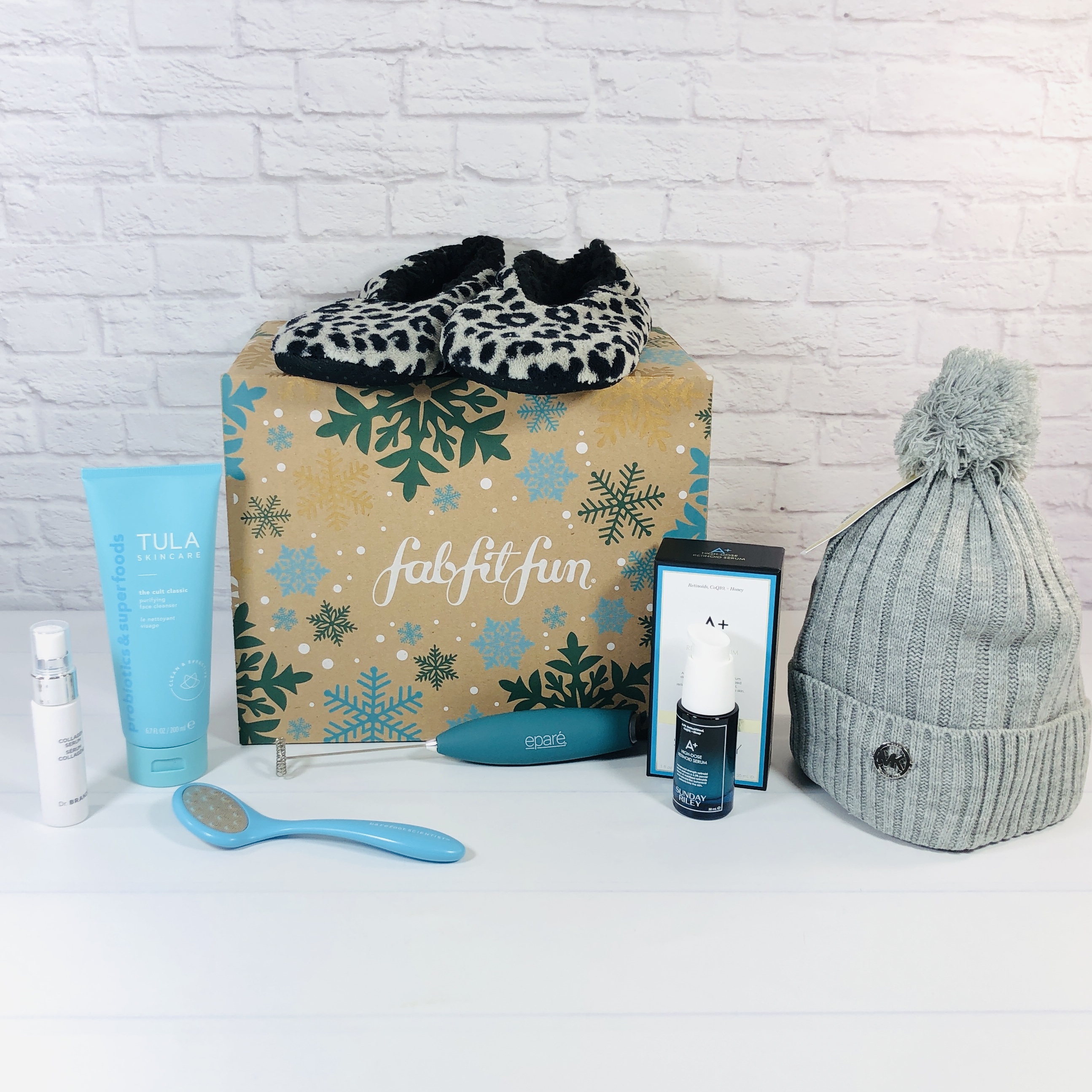 Overall I was very pleased with my Winter FabFitFun box, and don't the items coordinate so well with each other and the box? Bonus points for that, and I'm sure it wasn't intended. I'm not sure which item I liked the most but my feet feel better after just one use of the pedicure foot file, I may never go to the salon again (just kidding, I think I'll treat myself next month). I've read good things about the Sunday Riley A+ and am hoping it won't bother my sensitive skin with repeated use. The hat will keep my head warm when I'm out walking, those north winds can be brutal sometimes. I wasn't a fan of the face cleanser at all but the whisk is helpful for smoothing lumps from my drink mixes. The value for my assortment was around $265.54, not including the house slippers.
What do you think of the FabFitFun Fall Box?