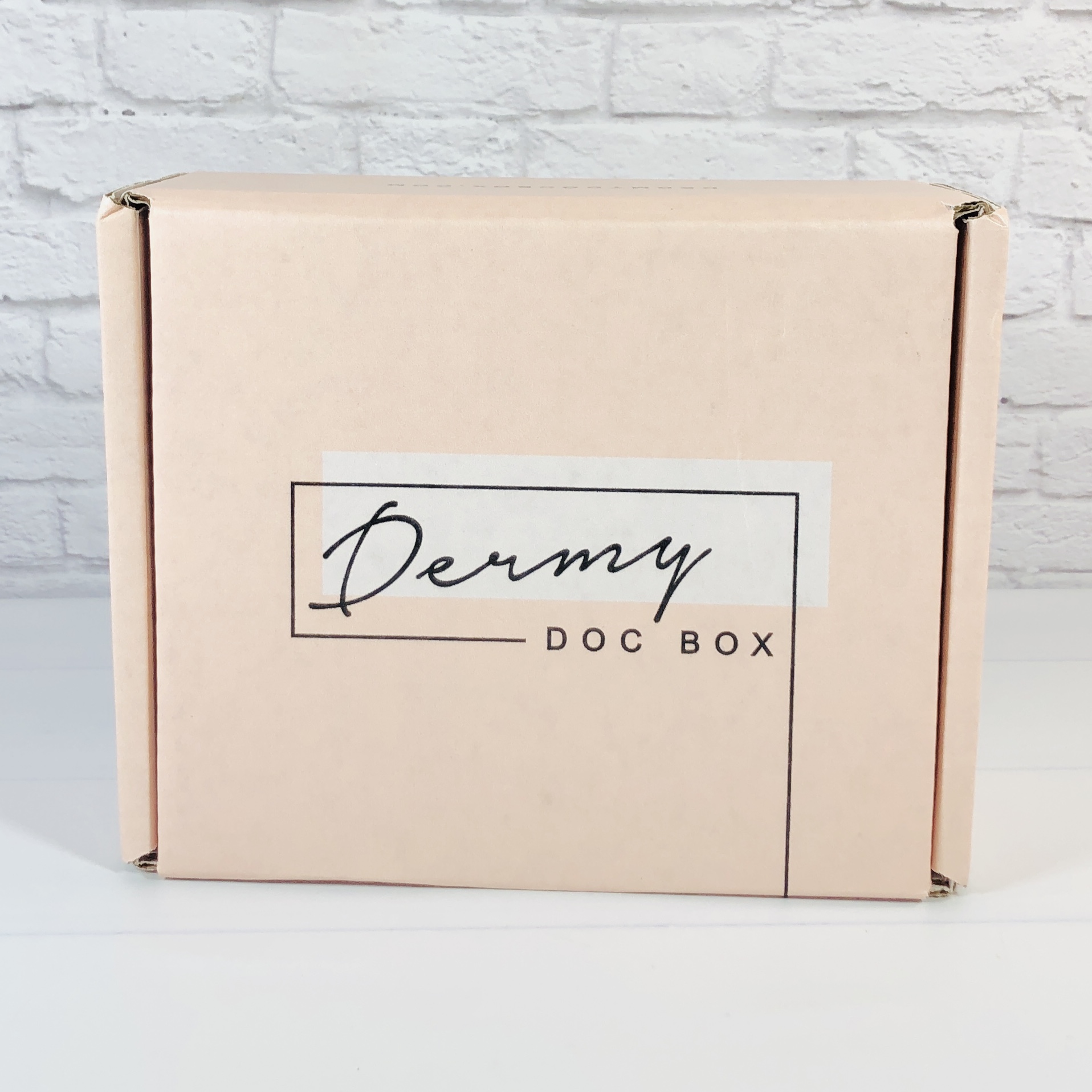 Dermy Doc Box is a quarterly subscription box full of skincare items that are curated by board-certified dermatologist, Dr. Fatima Fahs. The boxes will contain 5+ skin and haircare items and will have a value of more than $100. The brands will be both drugstore and high end and will be a combo of samples and full-sized. It's not customizable at this time but perhaps will be so in the future. Dermy Doc Box is $59.99 for a one-time purchase or subscribe and the price drops to $49.99! Shipping is free to the USA and it can be shipped to Canada for an additional fee.
As a board-certified dermatologist and skincare expert, she saw the need not only among her own patients, but those on social media to sift through the noise. With so much incorrect information online and ridiculous product claims, Dr. Fahs decided it was time to take matters into my own hands–or box! Each and every product in a Dermy Doc Box is selected because she has personally tried it, loved it and would recommend it to her own family and patients. It takes the guesswork out of finding quality skincare. Ultimately, her goal is to make people's skincare routine less overwhelming and more efficacious!

If you've ever struggled walking down the skin care aisle, Dermy Doc Box will remove all the guesswork for you!
DEAL: Get $5 off your first box! Use coupon code HELLODERMY.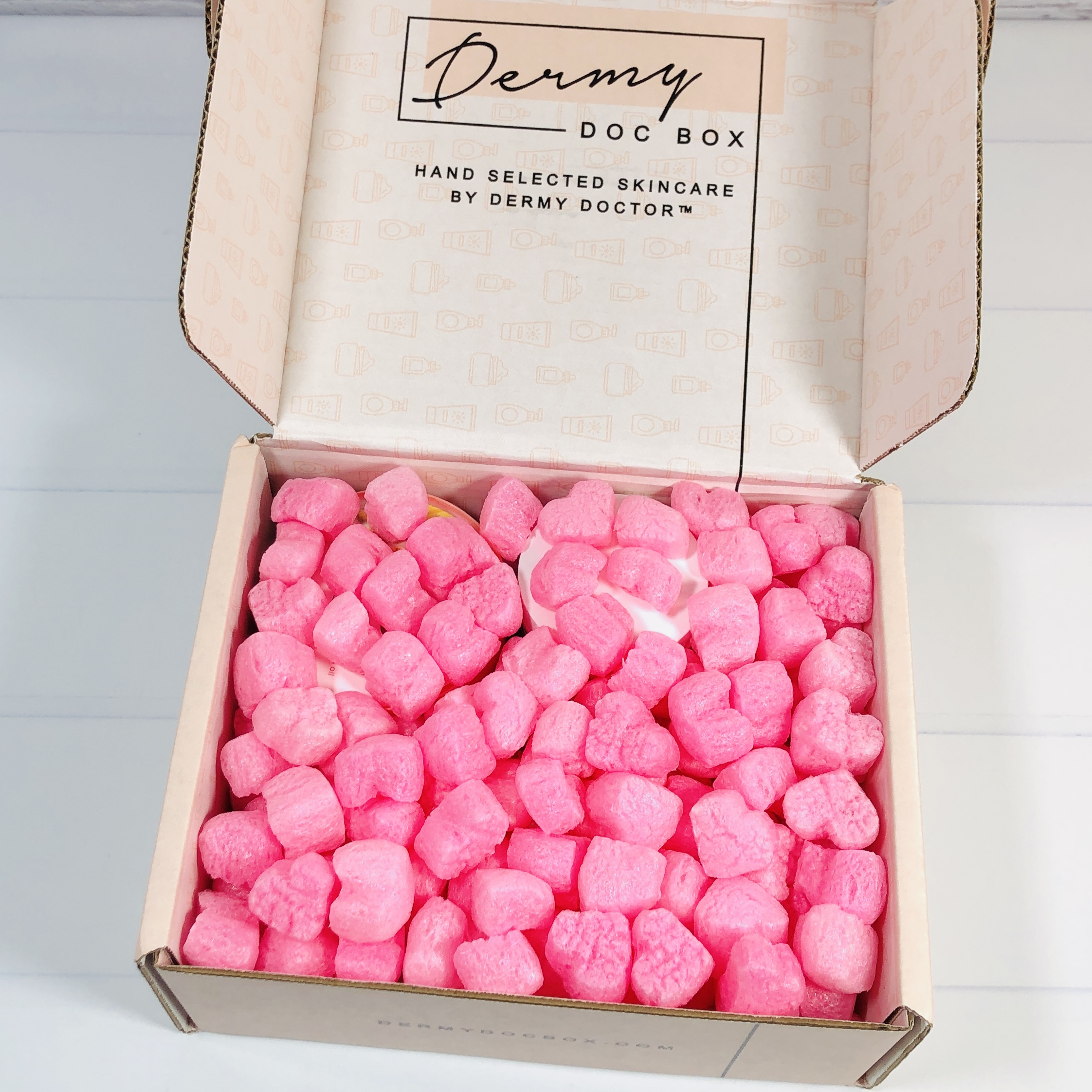 Dermy Doc boxes are seasonal so you can grab this summer box through the end of December. In January the next box will be available. By the way, the items were tucked into heart-shaped dissolvable packing peanuts!
I found a pamphlet that tells me this is the Fall 2021 box.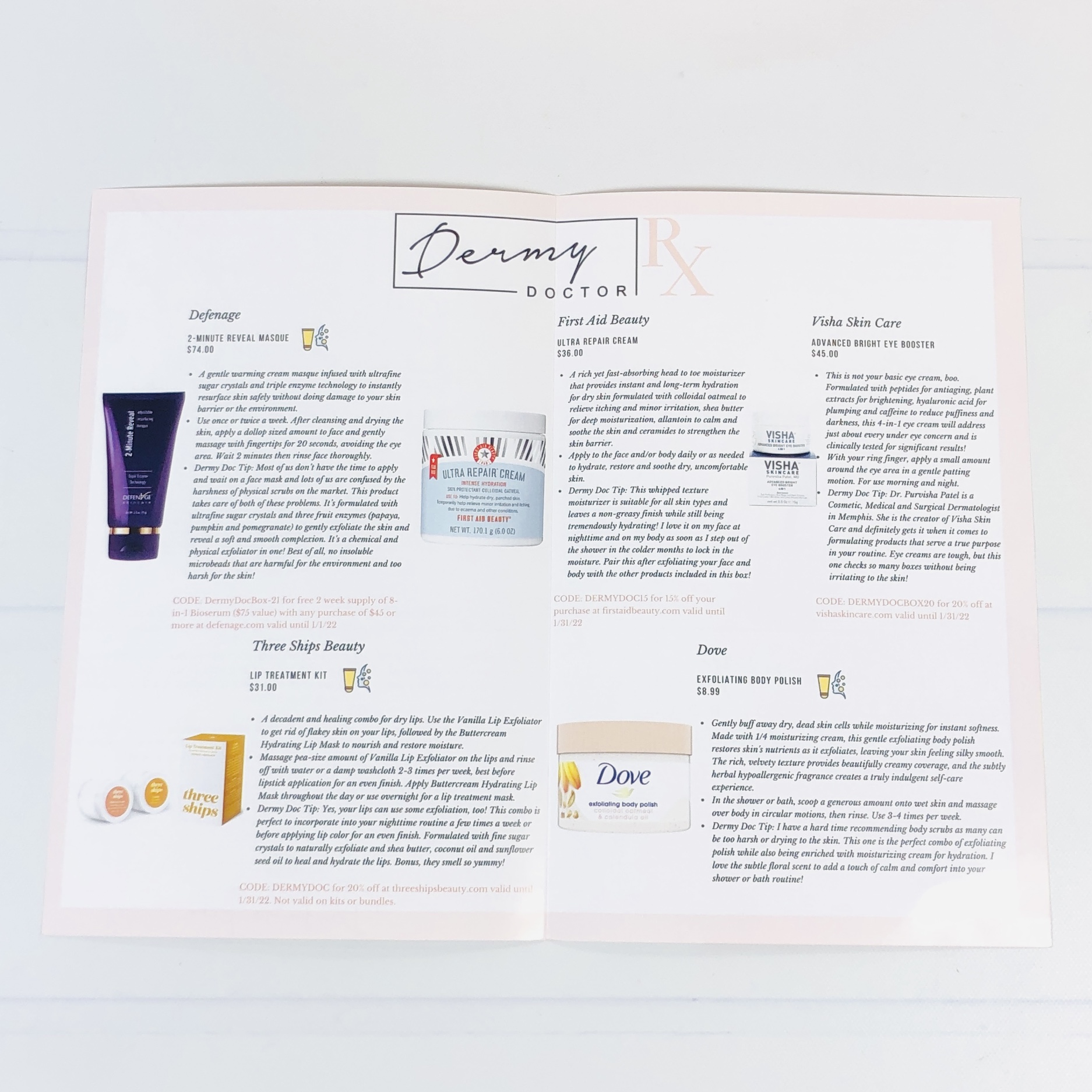 The inside of the pamphlet listed each item as well as the MSRP and a website for more info. There were even codes to save on future purchases!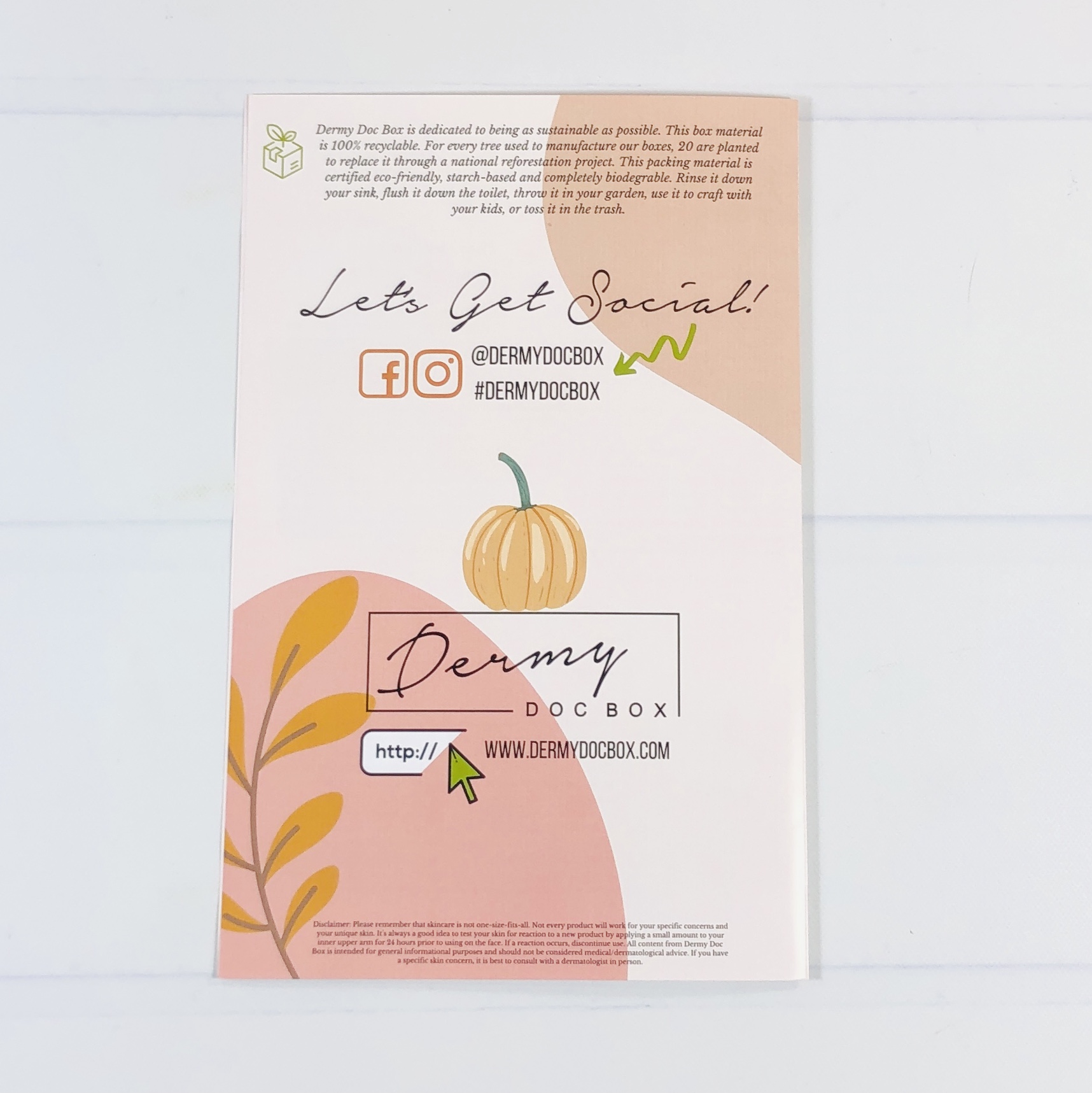 You can find the social media sites here. The bottom of the page reminds us that every product might not be perfect for every person and that users should do a patch test before using and consult a dermatologist if you have any concerns.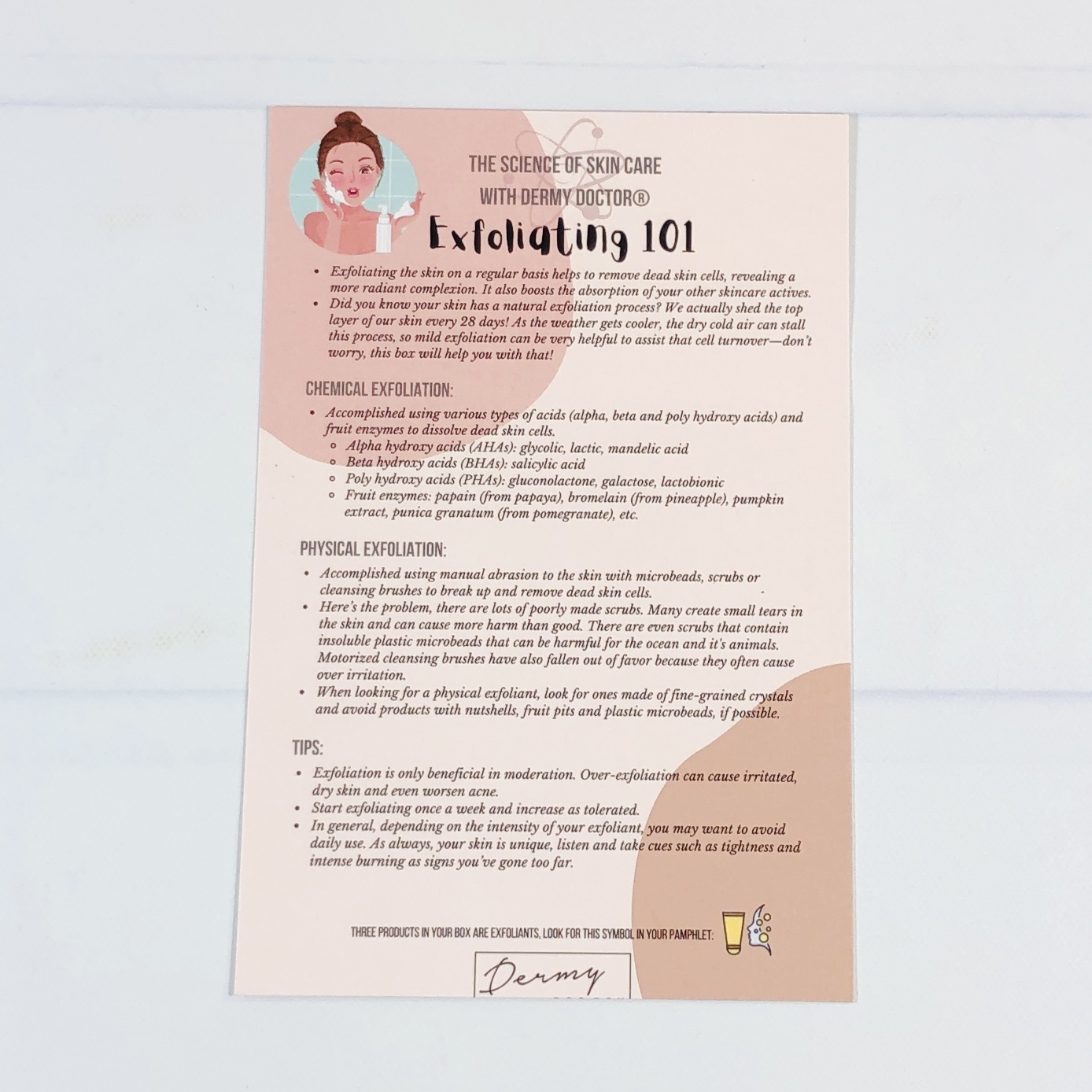 I received a Science of Skin Care card with info on exfoliating. Both chemical and physical methods were discussed and of course be careful how often you perform this self-care activity.
Some of the products are from the drugstore, some from independent websites, some from Sephora or Amazon.
Everything in my box!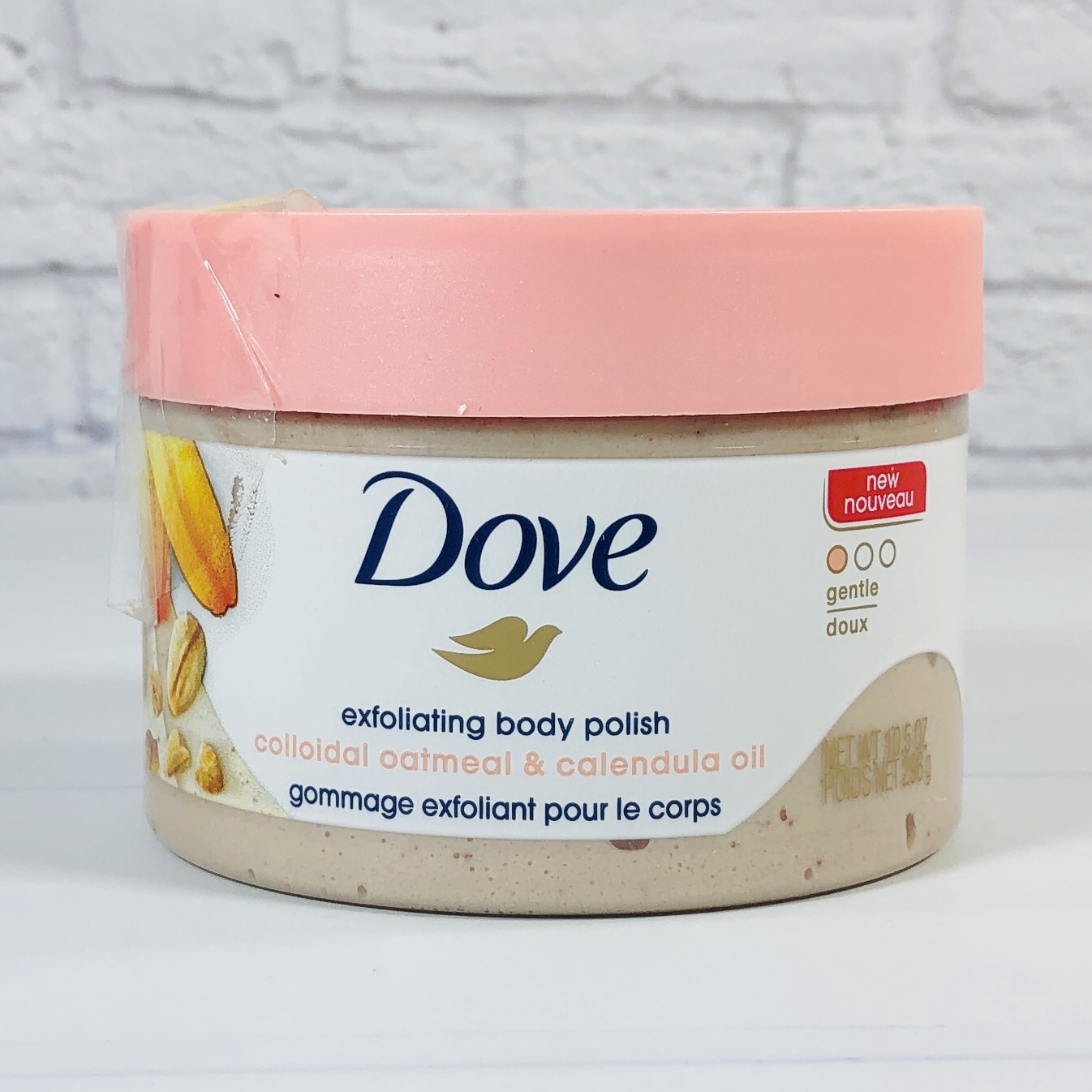 Dove Exfoliating Body Polish with Colloidal Oatmeal & Calendula ($5.94) I use Dove's Sensitive Skin Beauty Bar on a daily basis as a body soap, it's fragrance-free so it doesn't bother my skin. I was happy to try their body scrub, and it turned out to be pretty gentle on my skin.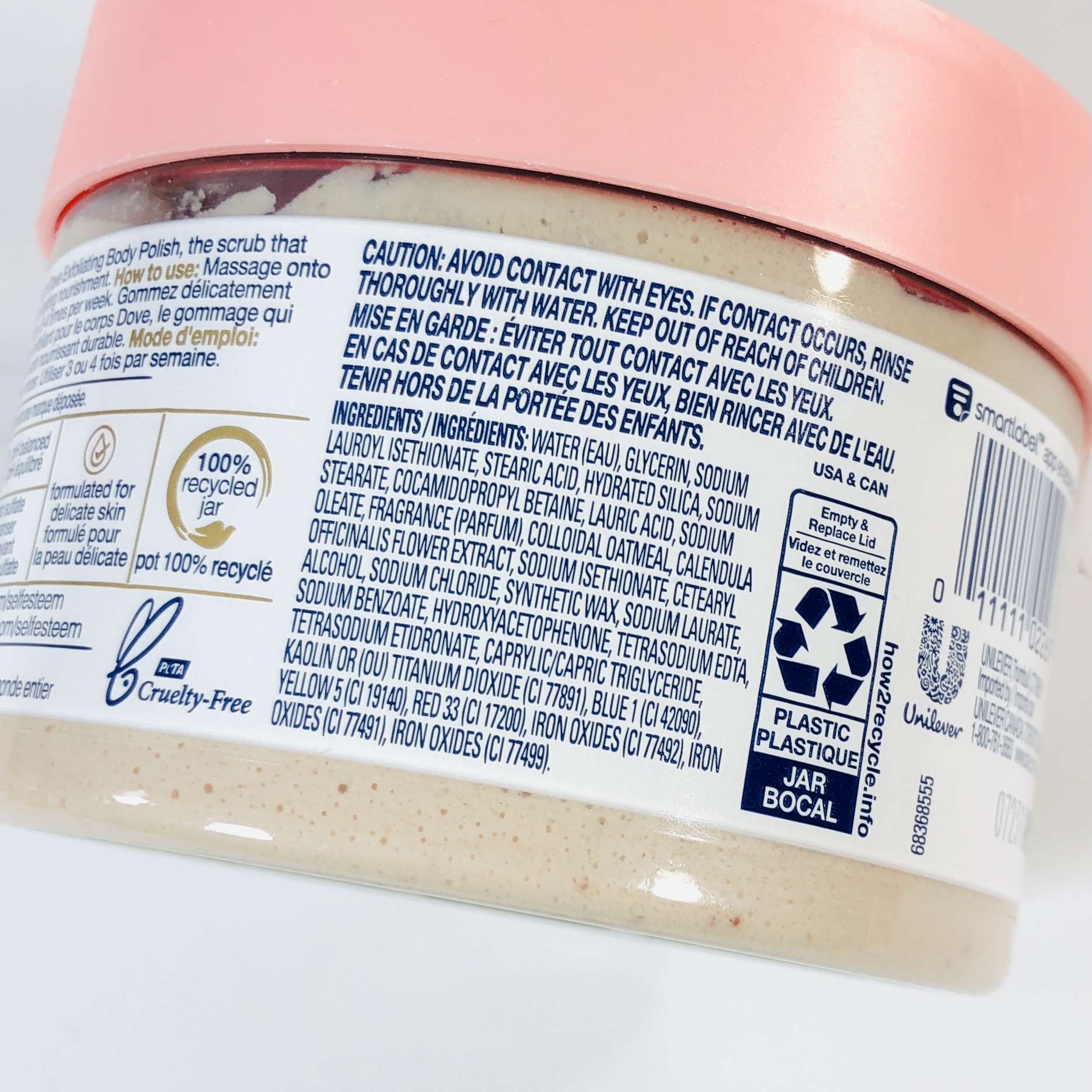 Here's the ingredients. It has stuff like hydrated silica, glycerin, colloidal oatmeal (which is supposed to soften the skin), and calendula. It also has artificial fragrance and dyes, so keep that in mind if you are sensitive.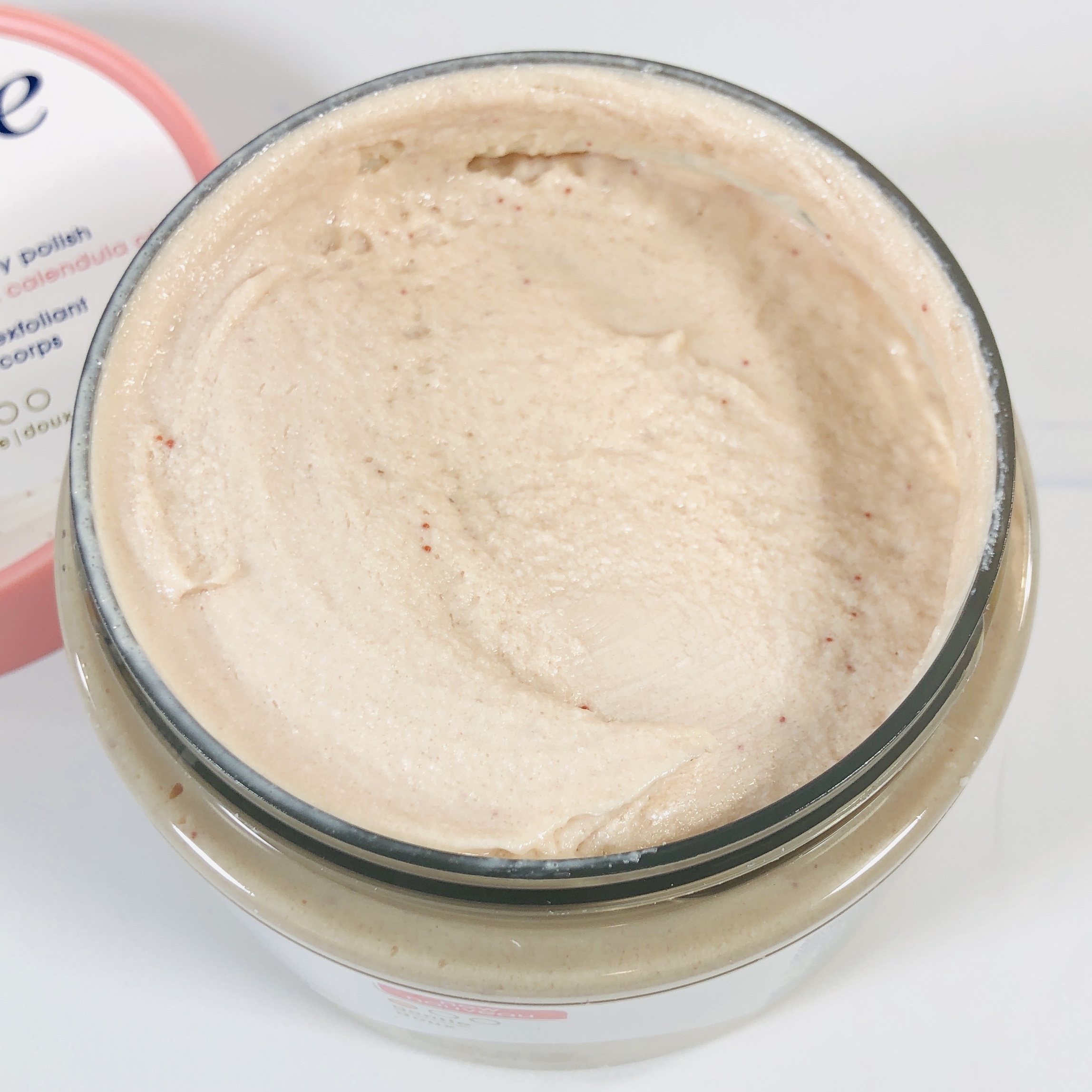 It was a really creamy formula and I didn't get much exfoliating from the silica, but the scrub was softening. It has a floral fragrance that faded quickly after rinsing. This huge tub should last for quite a while. I even used it on a shower pouf, but I didn't get much lather, but then lather tends to strip the skin of moisture and would defeat the purpose of having 1/4 moisturizing cream.
First Aid Beauty Ultra Repair Cream ($36) FAB is one of those brands that I like to see in subscription boxes. Their products tend to work well and are usually pretty mild on the skin. This product has earned the Clean at Sephora badge.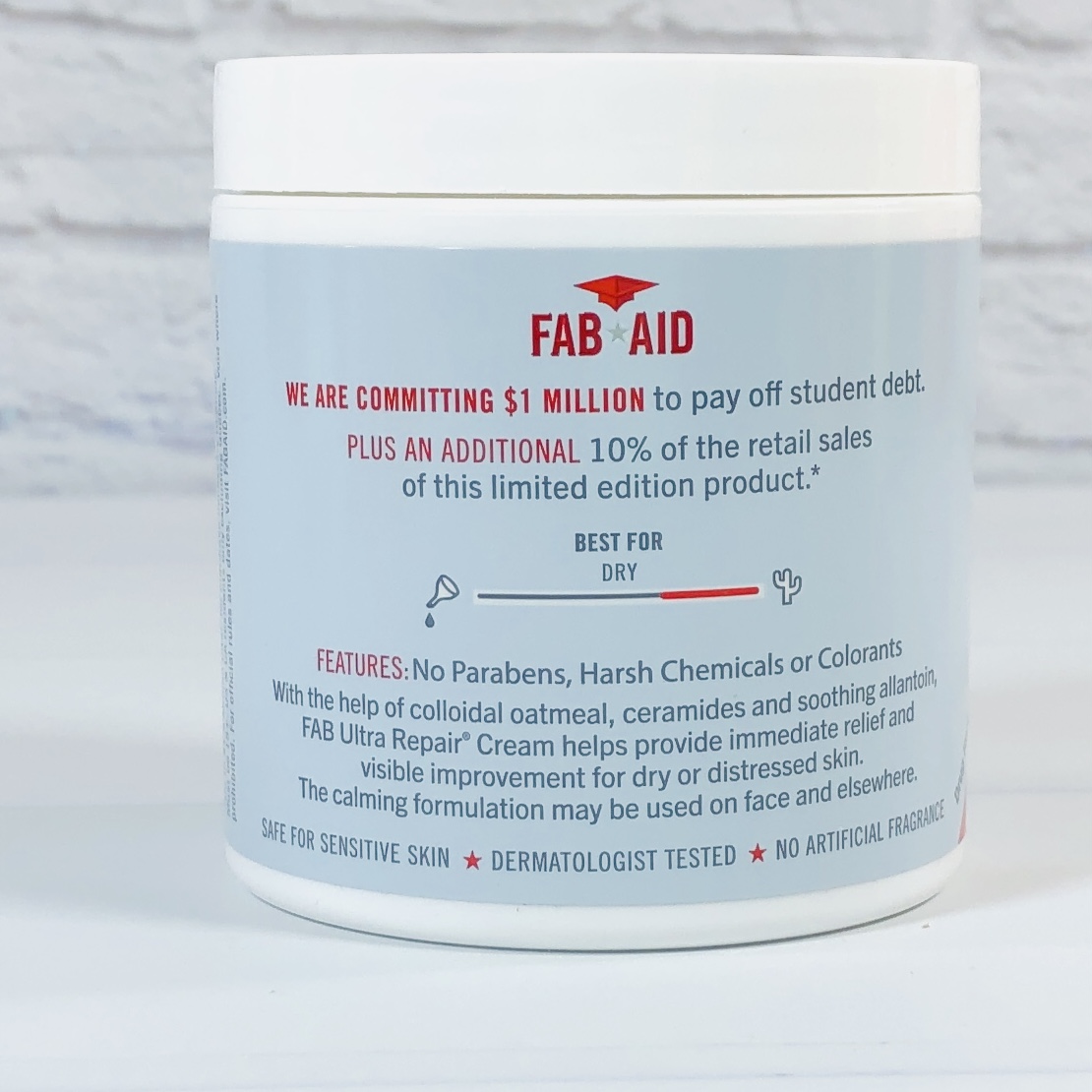 This creamy lotion can be used on the face or anywhere else on the body, and although it has colloidal oatmeal to help ease eczema-prone skin, you don't have to suffer from irritation in order to enjoy this product.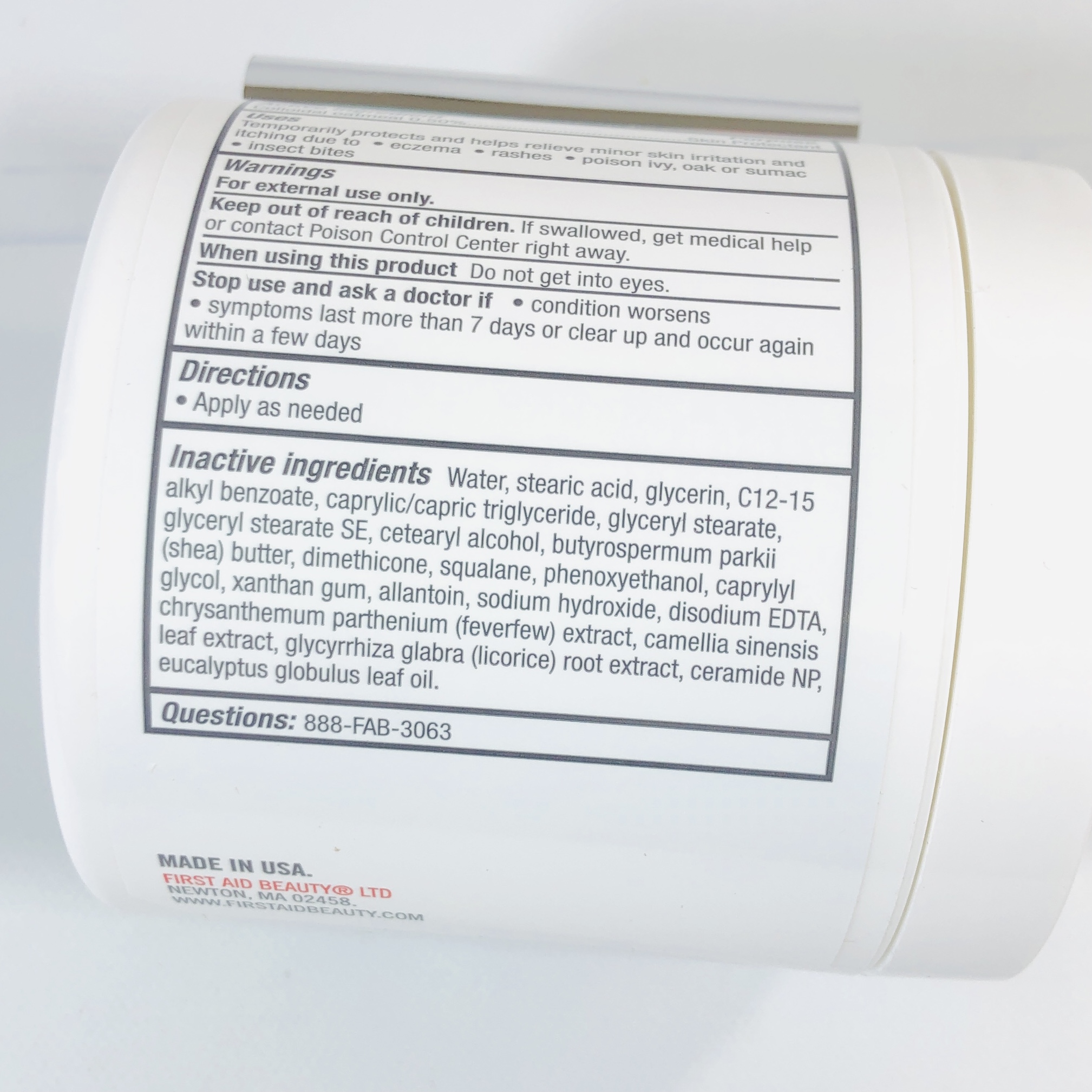 Some of the ingredients include glycerin, shea butter, dimethicone, tea extract, ceremide, and eucalyptus oil.
So far I've used it on my hands and it leaves them soft and smooth and yet doesn't feel greasy. It has a light scent thanks to the eucalyptus but it isn't strong and doesn't last, I really only noticed it when sniffing the open jar.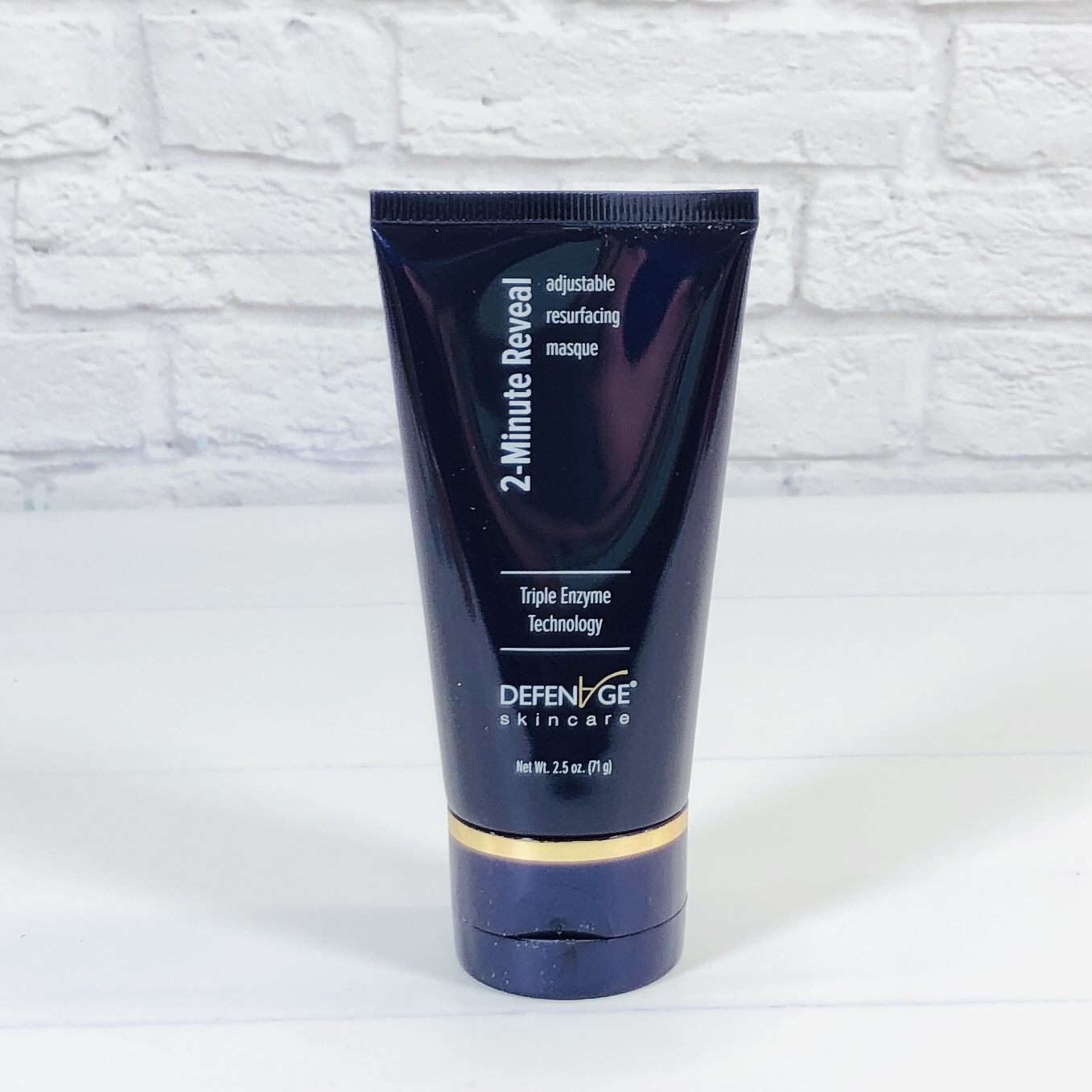 Defenage Skincare 2-Minute Reveal Masque ($74) I've never encountered this brand before but that's a pricey scrub! I use scrubs infrequently since my skin is sensitive and I have rosacea but I gave it a try and liked that it didn't have parfum, which can make my face really red.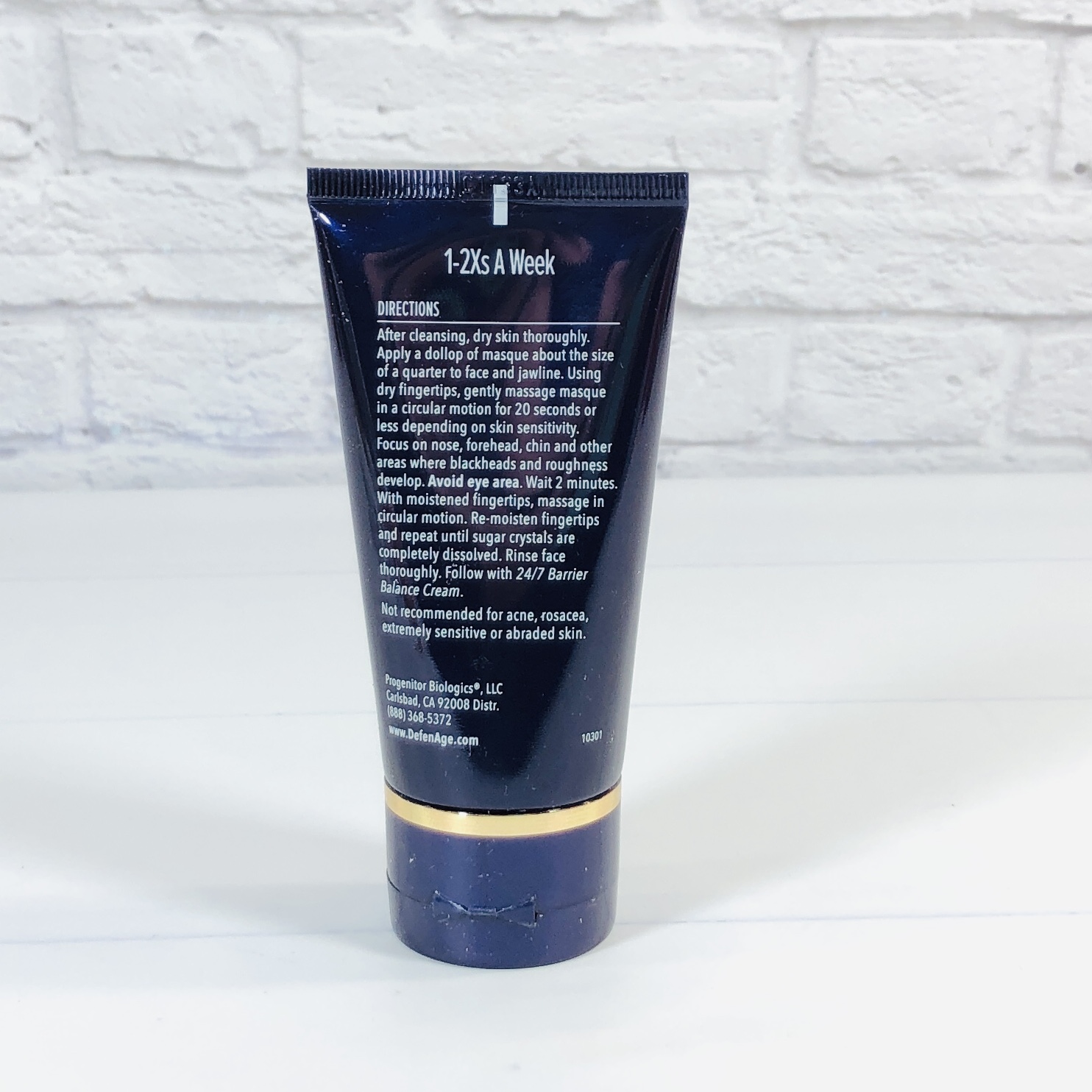 It uses both a physical and chemical exfoliant — sugar provides the scrubbiness while papaya, pumpkin, and pomegranate enzymes break down dead skin cells so the can be washed away. There are a couple of essential oils and you can see all of the ingredients listed at the brand's website.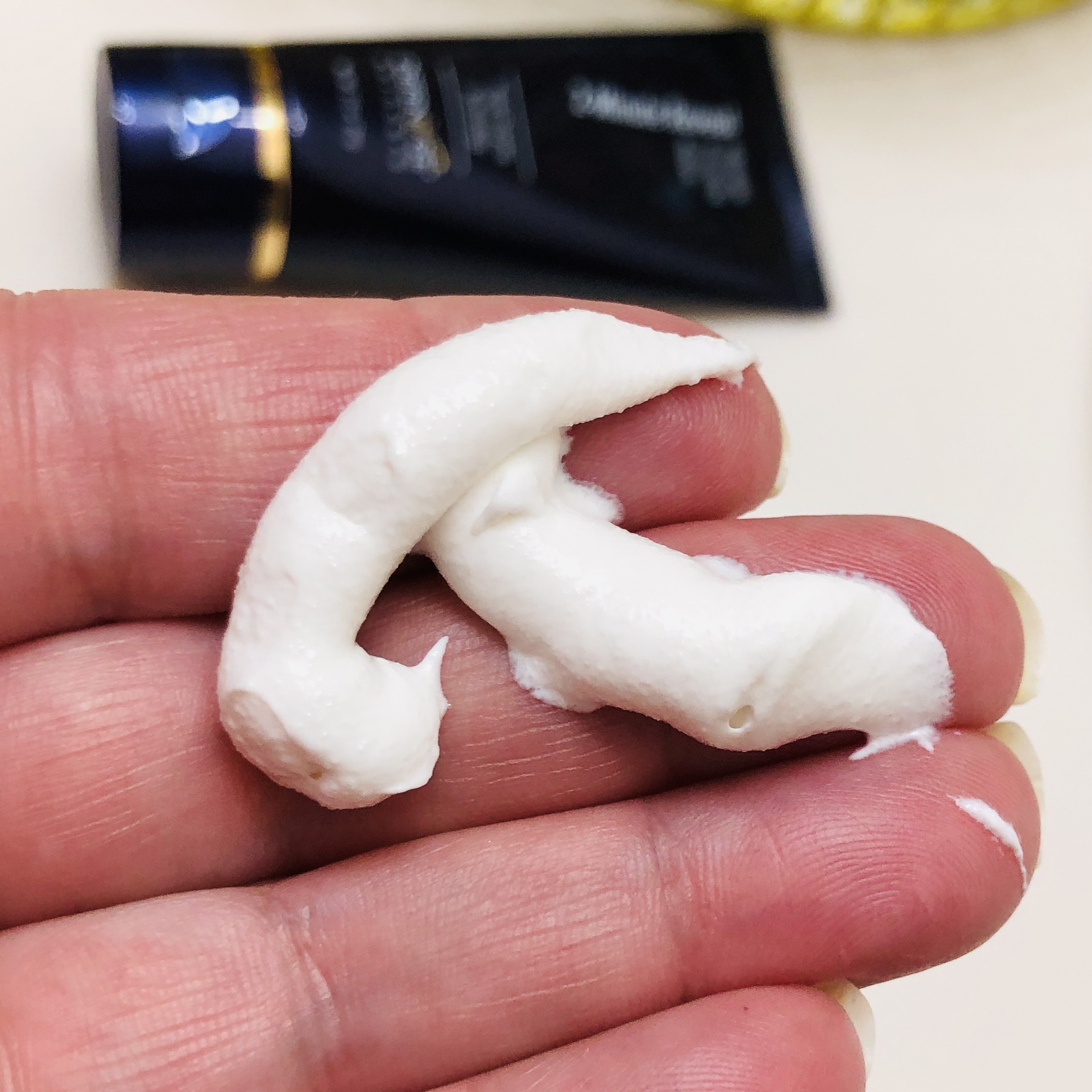 The directions said to place about a quarter's worth on a clean, dry face and scrub for about 20 seconds. Let it sit for about 2 minutes before rising. I felt like I was rubbing candy on my face, it felt a little thick and smelled sweet, I could pick out the ylang ylang but it was very faint. It also felt warming on my skin. I rinsed it off in the shower and was pretty pleased with this product, I didn't detect any stinging or see reddened skin afterwards, yet my face felt soft and smooth. Fun!
Visha Skincare Advanced Bright Eye Booster ($45) Eye creams tend to promise a lot of benefits but they don't usually do much for me, but I do want to keep that area moist so if that is accomplished then I'm pretty happy. This one is supposed to decrease puffiness and reduce dark circles and improve fine lines and can even be used around the lips and smile lines.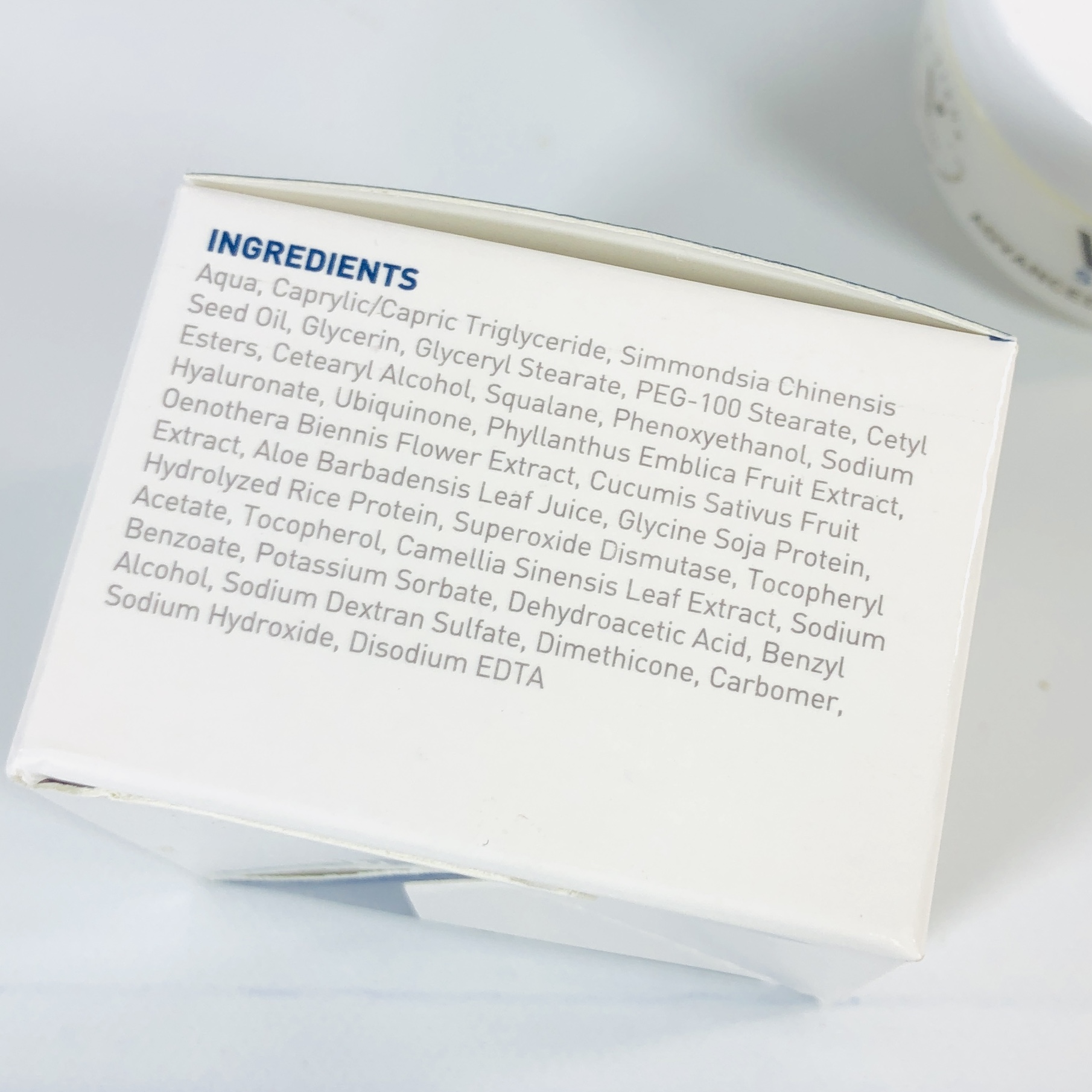 Here's the ingredients and they include water, jojoba oil, glycerin, sodium hyaluronate, cucumber extract, and dimethicone. There's no artificial fragrance and in fact there's no discernable scent at all.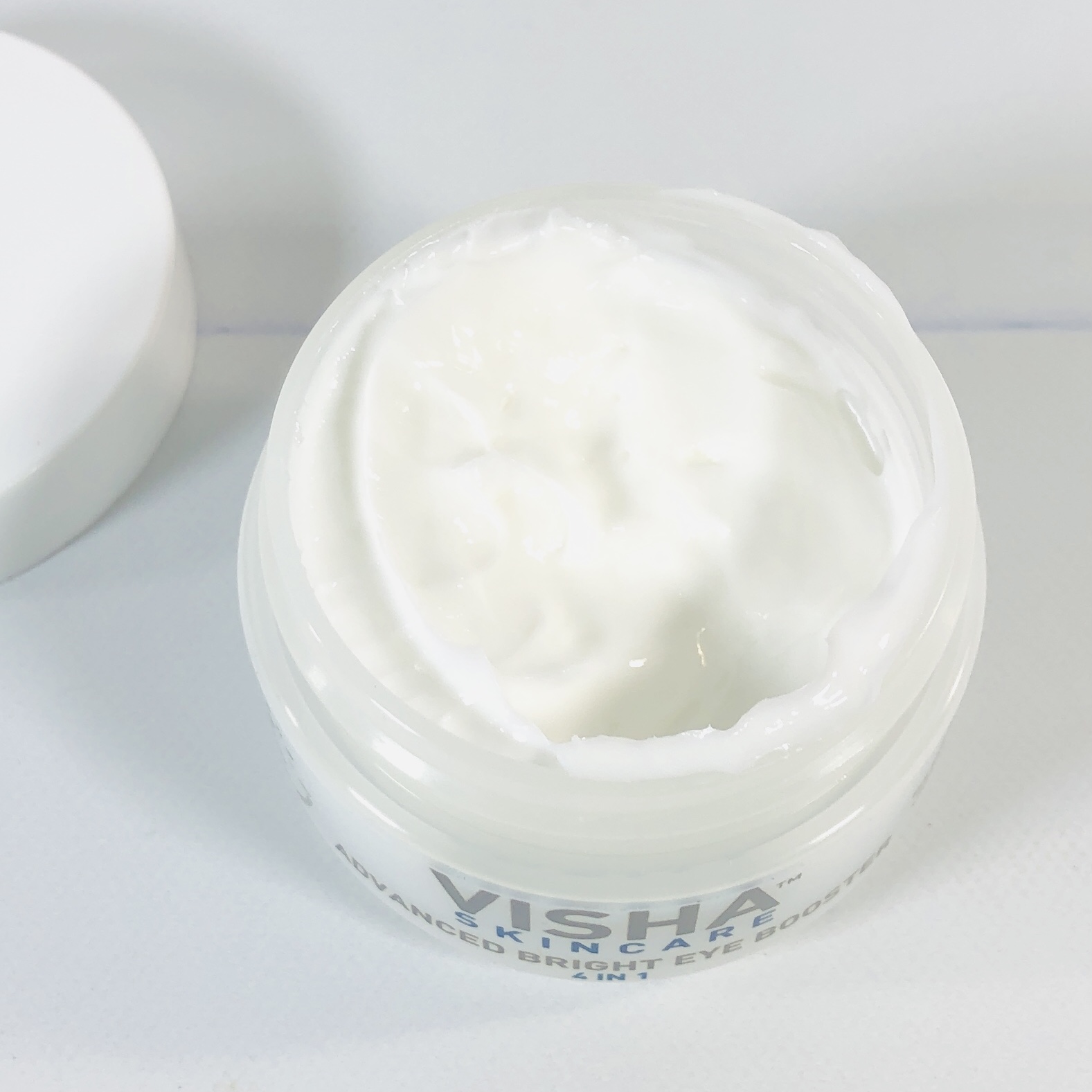 It's creamy but not oily and dries to a smooth finish.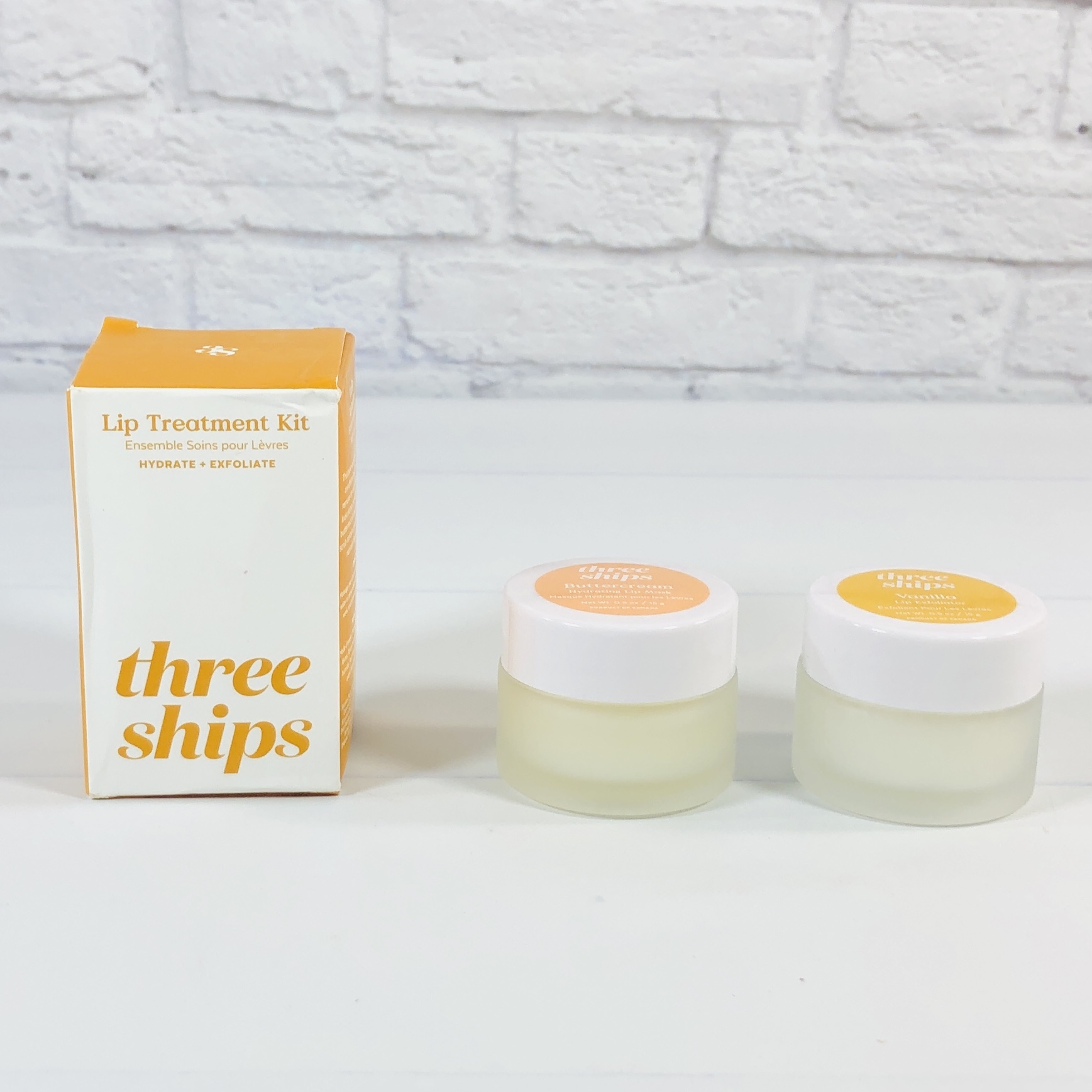 Three Ships Beauty Lip Exfoliant and Balm in Vanilla and Buttercream ($31) You can save $1 buy buying these two items bundled here. It's a combo of lip exfoliant and lip balm to help keep my kisser in check as those cold winds start to blow.
Here are the ingredients for the exfoliator. There's sugar, coconut oil, silica (which probably provides better scrubbing action than sugar), and shea butter and something to give it a strong vanilla flavor/scent.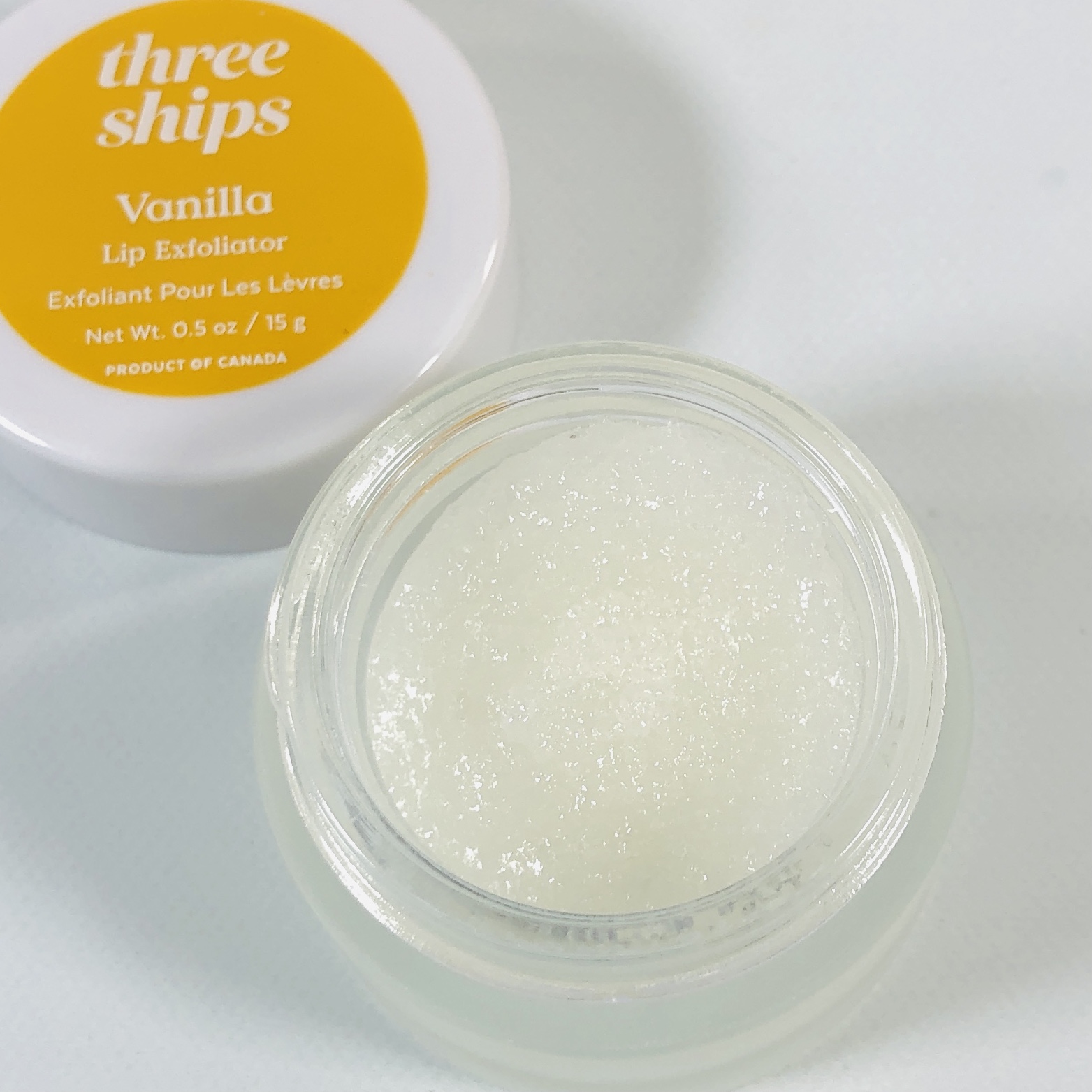 It only takes a little bit and I applied it to my lips and rubbed it around before wiping it off with a tissue. Then I took a warm, damp washcloth and made sure it was all gone and my lips were soft afterwards. I wouldn't apply this to severely chapped lips but I think it's good for weekly maintenance.
Here's the ingredients for the lip mask/balm. You can see it has sunflower oil, coconut oil, shea butter, silica, and something called alkanes, which wasn't listed in the brand's ingredient dictionary. I looked it up and from what I can tell, it's usually petroleum derived, like paraffin, so I reached out to the brand and they said their ingredient comes from coconut oil.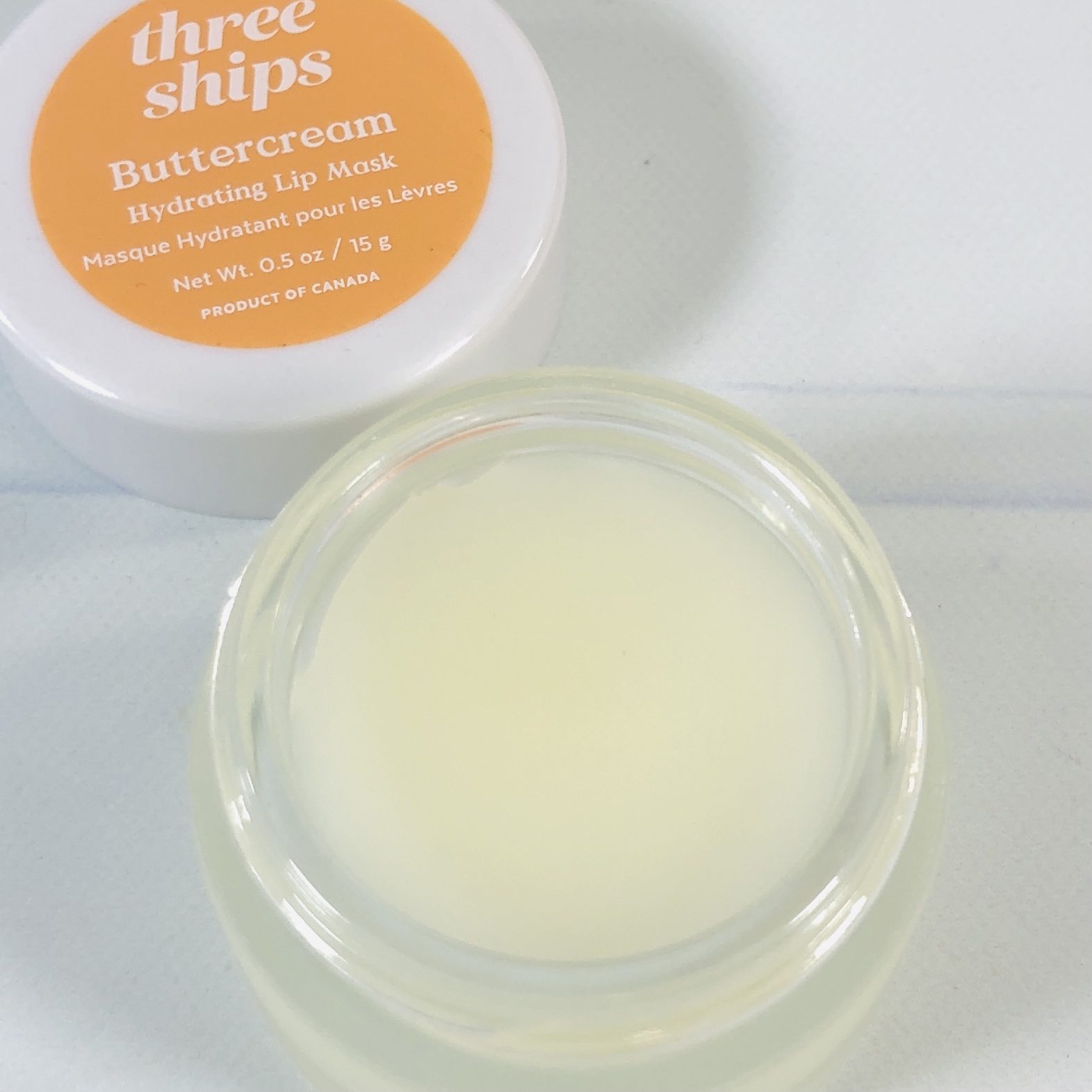 It doesn't have as strong of a scent as the lip scrub but it is still a vanilla-forward fragrance. The product is very slick and left my lips soft. I apply it thinly like lip balm rather than heavy like a mask.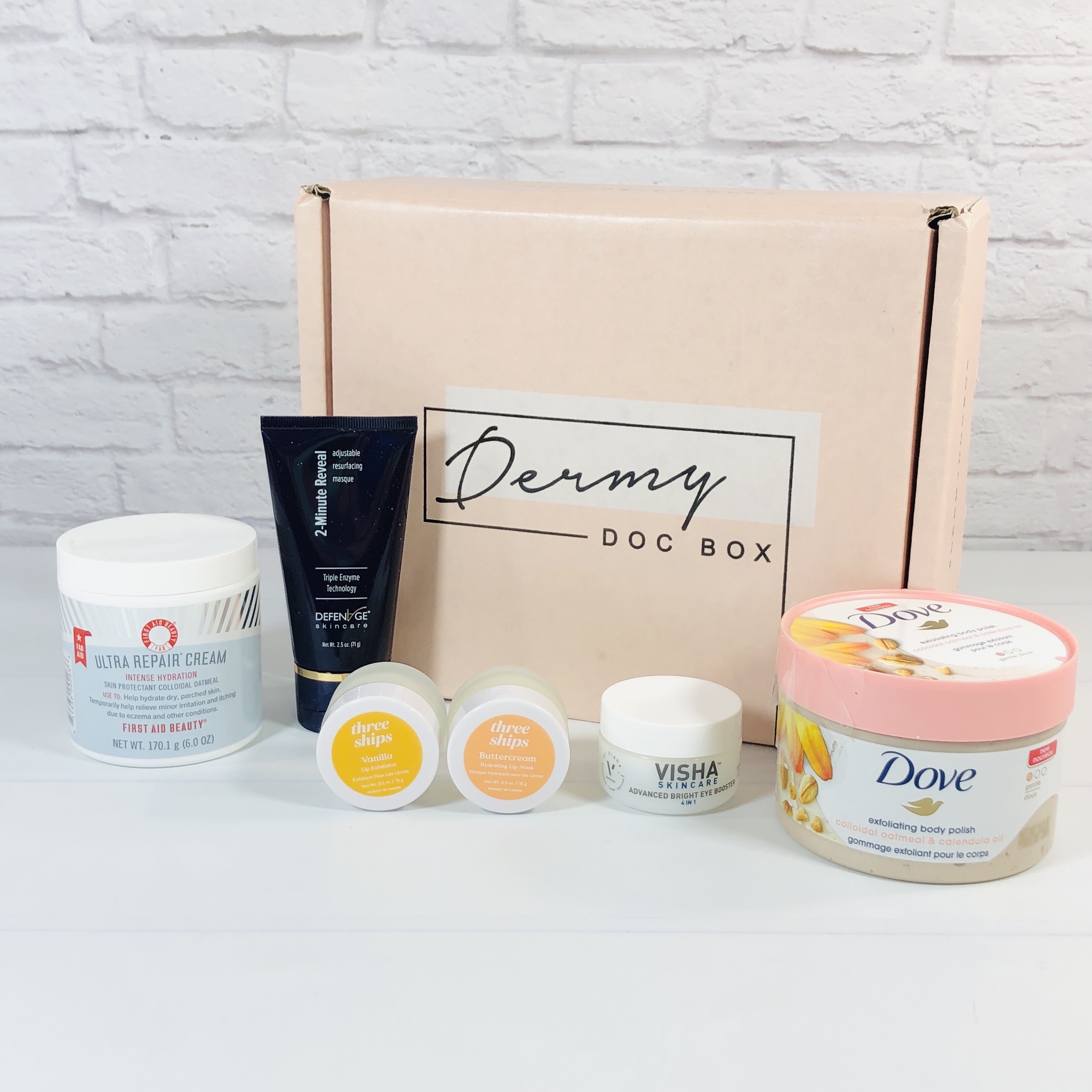 My skin is ready to face fall now that my Dermy Doc Box is here! The temperatures have cooled off for like one day and already I can tell, my skin is dry and itchy. The body scrub helps to remove some of those dead cells while the consistency is very creamy so it doesn't suck out any more moisture. Then I apply the FAB cream on all of those extra dry spots. The face scrub was fun to use and left my face feeling clean and soft but not dried out. The lip scrub and mask/balm will hopefully help me keep from getting chapped lips. Finally, the eye cream helps keep the area under my eyes moist and maybe it will give me some anti-aging effects.
What do you think of the Dermy Doc Box?