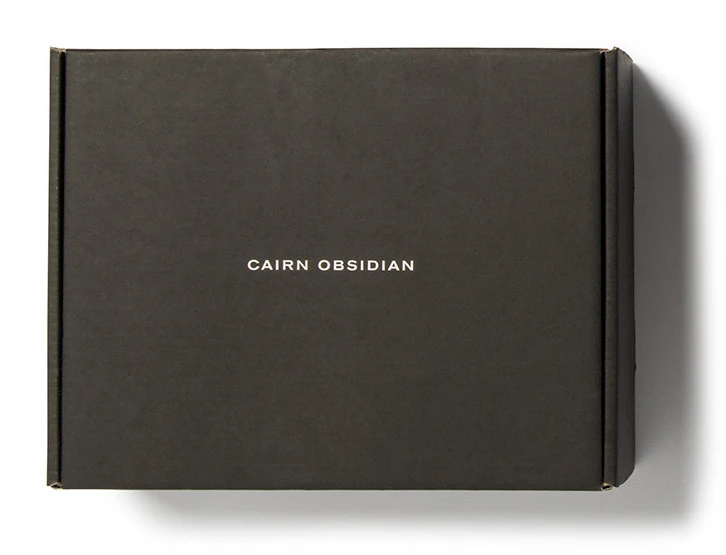 We have the full spoilers for the Fall 2021 Cairn Obsidian box!
Whether spending a lazy morning around camp or a brisk evening under the stars, settle into Fall with this collection of instant outdoor classics. With style and function to smoothly take you between the campsite, trail, and back to town, this collection includes a hand picked assortment of multi-purpose gear and apparel for whatever adventures this season may hold. So fall for the season and stay warm, well dressed, and nourished along the way.

We are stoked to share our featured brands: @mountainkhakis @gorumpl @barebonesliving @shar.snacks
DEAL: Save 20% on your first box with coupon code GET20! Valid for both Obsidian or Monthly Subscriptions.
Boxes includes:
Barebones Enamel Bowl Set
Barebones Enamel Deep Plate Set
Rumpl NanoLoft Travel Blanket
Shar Snacks Original Mix
Mountain Khakis Men's Anderson Shirtjac OR Mountain Khakis Women's Norris Tunic Hoodie
Mountain Khakis Cavern Pant
Closer look:
Mountain Khakis Men's Anderson Shirtjac
Fall Obsidian Gear Feature: @mountainkhakis Men's Anderson Shirtjac

A flannel when you need a shirt and a jacket when you need something heavier. Fight the forecast with the 7.5 oz cotton shirtjac filled with a warm quilted interior. Finished off with 2 chest pockets with snap buttons and a custom bison snap on the bottom placket.
Mountain Khakis Women's Norris Tunic Hoodie
Fall Obsidian Gear Feature: @mountainkhakis Women's Norris Tunic Hoodie

Our Summit Fleece material that is a synthetic wool alternative that creates a comfortable layer of insulation by trapping air in the pockets between the fibers to keep your natural body heat close ensuring maximum warmth. The fabric is breathable easy-care and quick dry. A 3-panel hood allows for a perfect fit around your head.
About Cairn Obsidian:
Each quarter, we curate freshly-launched and best-in-class outdoor products and brands around unifying themes that are seasonally relevant. This can include products that Obsidian subscribers receive before they hit the shelves anywhere else, award-winning products, and unique discoveries that the Cairn Crew has put to the test.
Cairn Obsidian is Cairn's premium quarterly subscription:
5-10 premium outdoor products
$300+ retail value in each collection
Free shipping in U.S.
Earn Cairn Points for future gear
All full-sized items
$249.95 per quarter