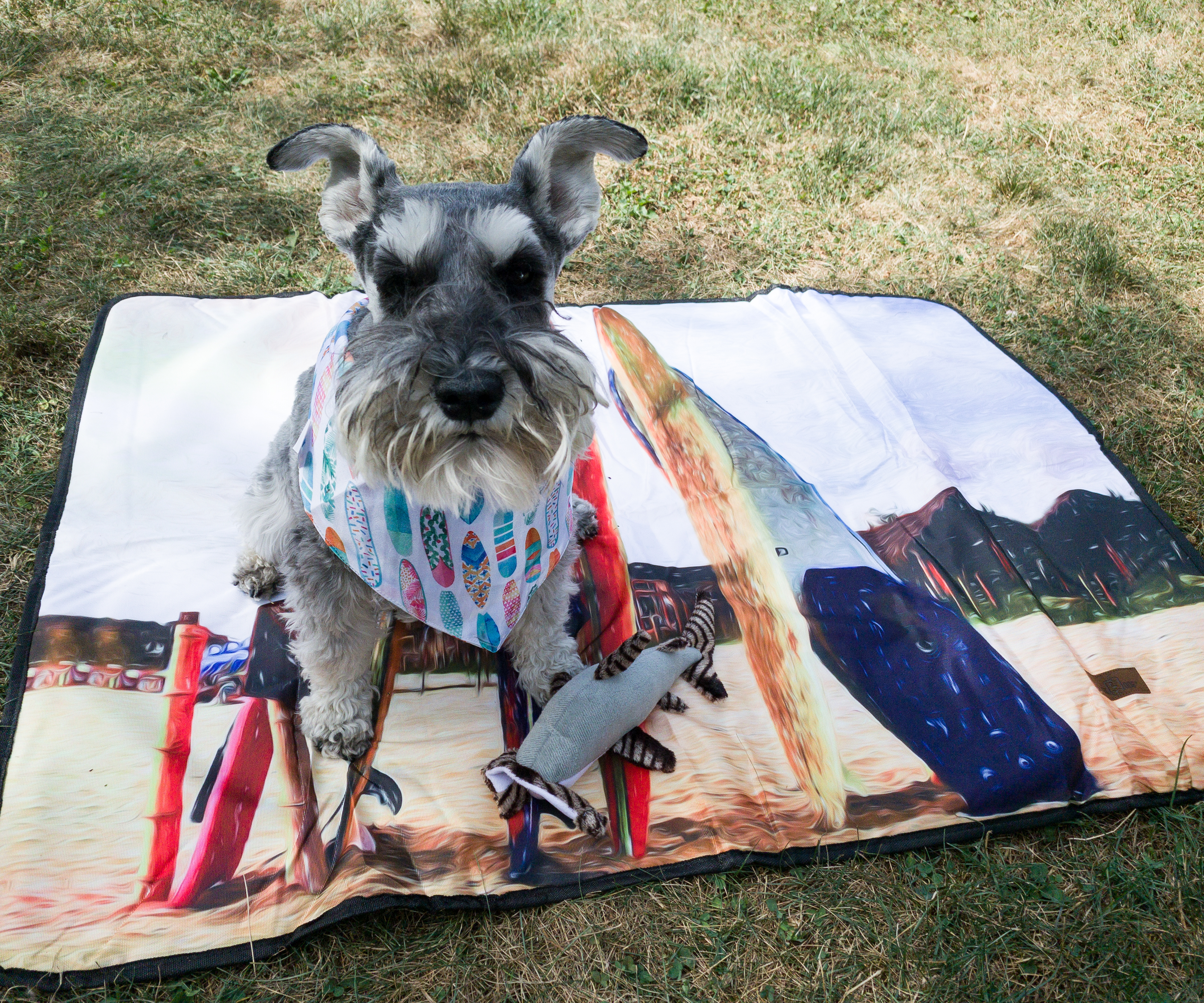 The BoxDog Black Friday deal is here!
Get $1 Dog Treats & Toys with any BoxDog box purchase – that's up to 90% off! Deal applies automatically, just use this link to subscribe! Ends 11/28.
Currently, you'll get a Free Velvet Blanket with first box – use the coupon code BLANKET at checkout (and add the item to your box!). Our dogs adore this blanket!
BoxDog offers monthly and seasonal membership which covers an extra large box delivered to you. Every box is filled with a large assortment of handmade treats, chews, and bakery items from their chefs. Members can customize their box with their choice of toys, wearables, gadgets and more. See all our BoxDog reviews to find out more about this customizable dog subscription box!
Here's a peek at the choices for your box items:
Tuffy Mosasaurus
Tuffy Pterodactyl
Large Football
Rubber Dinosaur Egg
Duraforce Bone
Triceratops Junior
Small Football
Canvas Backpack for Dogs
Dinosaur Bandana
Green Dog Jacket
Huge Hammerhead Shark Toy
Summer Dog Collar
Japanese Art Bandana
Cool Summer Mat
Lightweight Ninja Hoodie
See all our BoxDog reviews to find out more about this customizable dog subscription box!
And ICYMI, BoxDog is now offering Grain-free Treats for your dogs! The Grain-Free Quarterly BoxDog includes 100% grain-free handmade treats. You choose toys & gear, for $44.99 a quarter. There are 3 new treats to choose from – Grain Free Cake Pops, Grain Free Peanut Butter Cookies, and Grain Free Cranberry Cookies!
Build Your Own Dog Box. 1 Box Monthly or Every 3 Months (Quarterly)
Mix and match dog toys, gear & gadgets. Select 2 Premium Items for $39.99 per quarter, or 3 Items for $49.99 per quarter. Skip a box or cancel at any time online.
Add-On Seasonal & Essential Items
Start building your box to see the add-on holiday & essential favorites for up to 70% off retail prices.  Ships free with your box. They are TOO cute!
 Are you getting BoxDog?