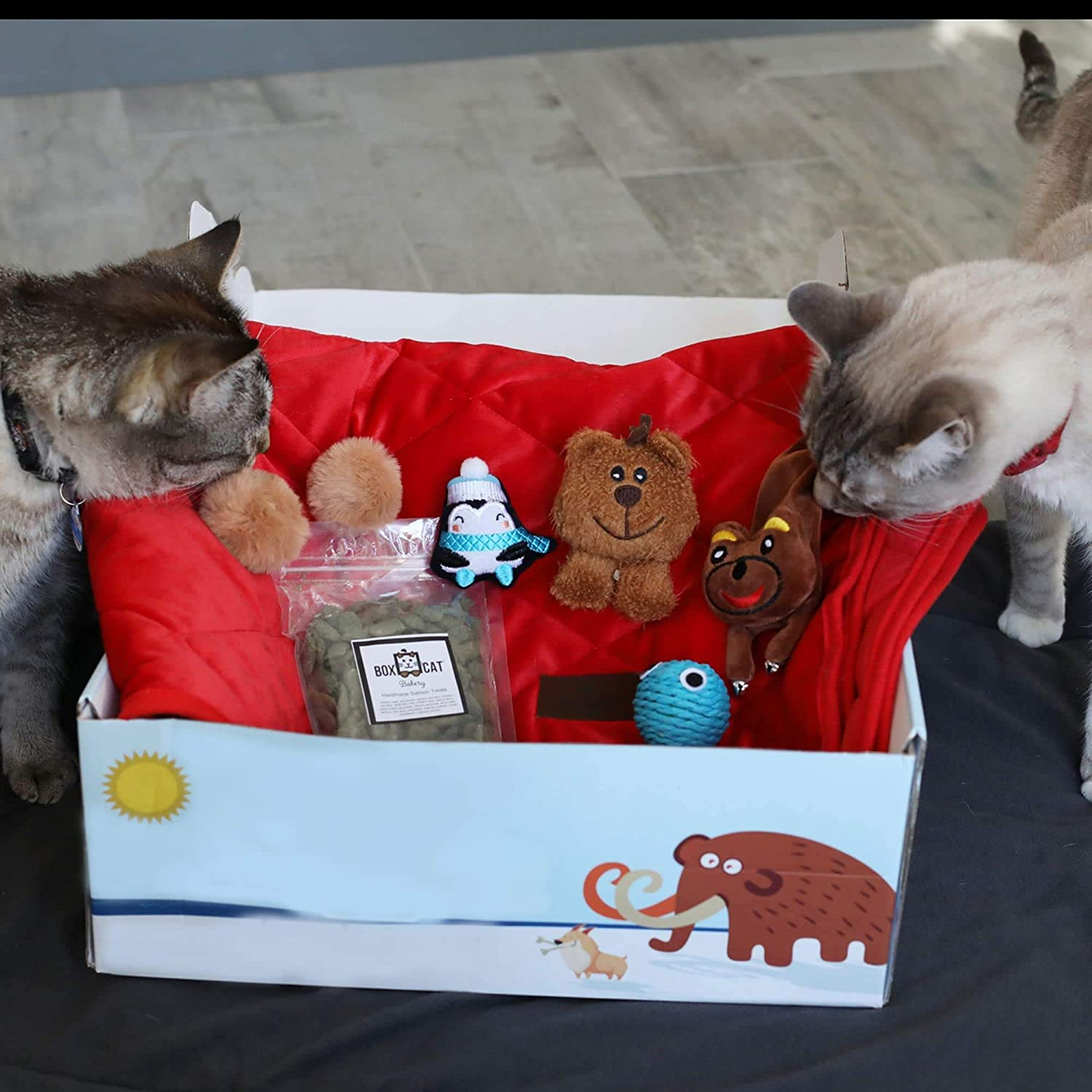 BoxCat Black Friday is here!
Get $1 Cat Treats & Toys with any BoxCat box purchase – that's up to 90% off! Deal applies automatically, just use this link to subscribe! Ends 11/29.
Get Black Friday deals at BoxCat!
Get a FREE Velvet Cat Blanket with your first box! Use this link and use the coupon code VELVET at checkout. (Add the item to your box!)
BoxCat is a subscription box for cats with handmade treats, vegan skincare and cat toys, gear and gadgets. They feature exclusive and original items for members that you can't find in stores, including handmade treats, blankets, beds, toys, clothing and more. Monthly and quarterly plans available. BoxCat chefs make every treat by hand so they are healthy and delicious. Each BoxCat contains 1 type of cat bakery treats, a vegan skincare/wellness/cat gear item, and cat toys. Our monthly luxury box comes with bonus items including one large luxury item like a blanket, bed, scratcher, etc.
BoxCat is from the same makers of BoxDog – check out our BoxDog subscription box reviews here!
What you'll get:
Handmade Treats – Each BoxCat treat is baked, rolled, and sprinkled by hand. It's a slow process, but the results are undeniable. BoxCat treats are delicious and use the highest quality ingredients. Your cat deserves a chef!
Cat Gear – A vegan skincare or gear item is featured in every box – including cbd oil, shampoos, balms and more. These items retail for $14.99 or more, making our box a real value.
Large Luxury Items – Whether you have a wild thing, a fashion icon, or a cat who loves to lounge, we have original toys and gear to choose from in every quarterly box. If you want all these amazing large luxury items – choose our monthly luxury box and get them automatically!
Are you getting BoxCat today?
Shop all of the Black Friday and Cyber Monday Subscription Box Deals!