Bokksu is a premium snack box that features authentic Japanese snacks, as well as a tea pairing to go with it. There are two levels to choose from: Classic Bokksu ($44.99 USD) includes an assortment of 20-25 premium Japanese snacks and a tea pairing; Tasting Bokksu ($29.99 USD) includes 10-14 premium Japanese snacks and a tea pairing. Both boxes offer a discount for longer terms. The snacks sent are not easily found outside of Japan and this subscription ships internationally from Japan. Shipping is already included in the price.
Other Japanese snack subscription services use mass-produced mainstream snacks that can be readily found in most Asian markets outside of Japan. Bokksu directly sources its artisanal snacks from local snack makers in Japan (some of whom have been around for over 200 years!). We only curate high quality and gourmet snacks, never filler items. We are also the ONLY service that hand selects a tea pairing for each box to complement that month's flavors.
DEAL: Save $5 on your first box with coupon code HELLO.
Bokksu's authentic Japanese snack subscription box was voted as a top subscription in the 2021 list of our readers' favorite snack subscription boxes!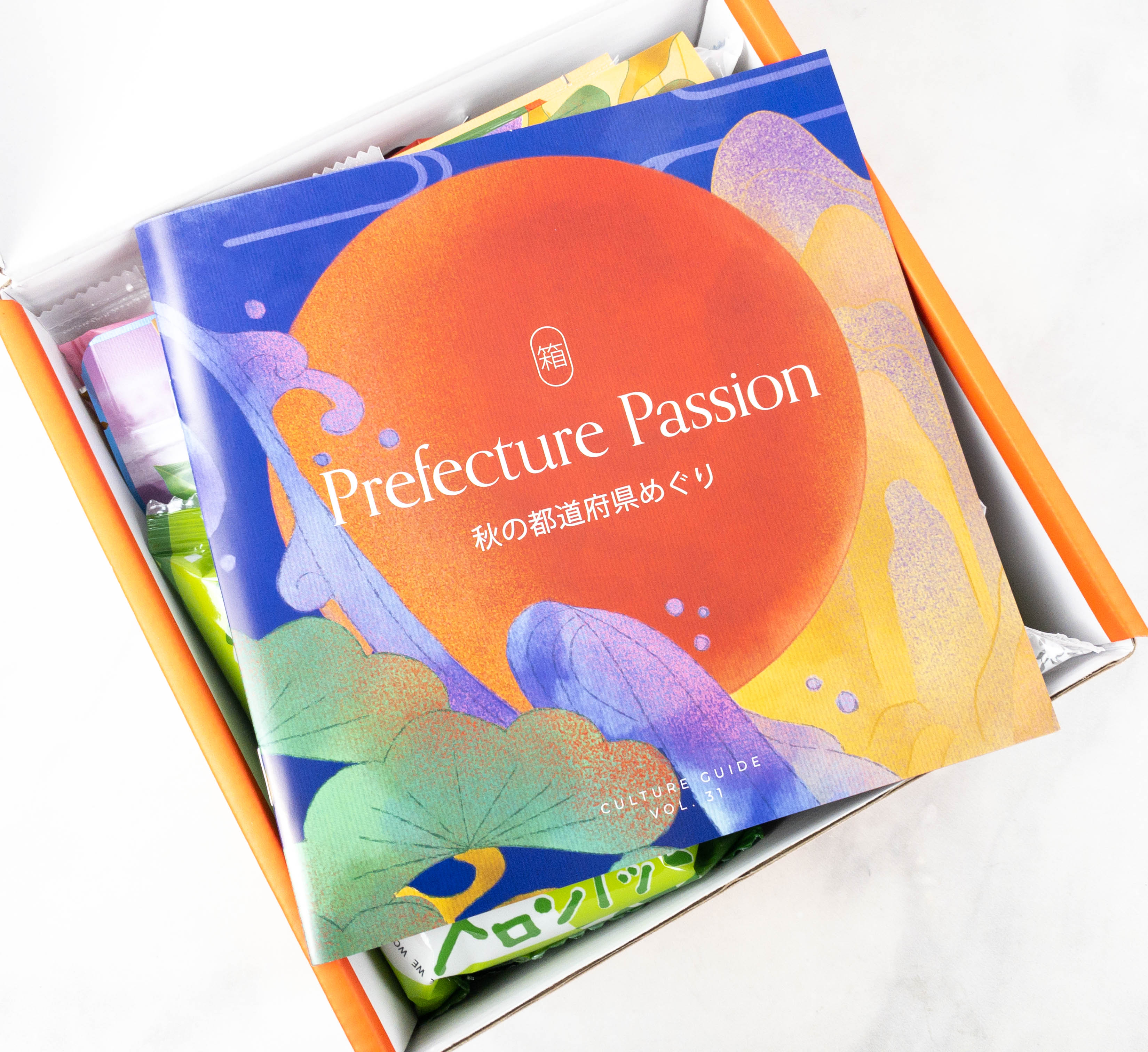 The box includes a Culture Guide, which has information about the snacks!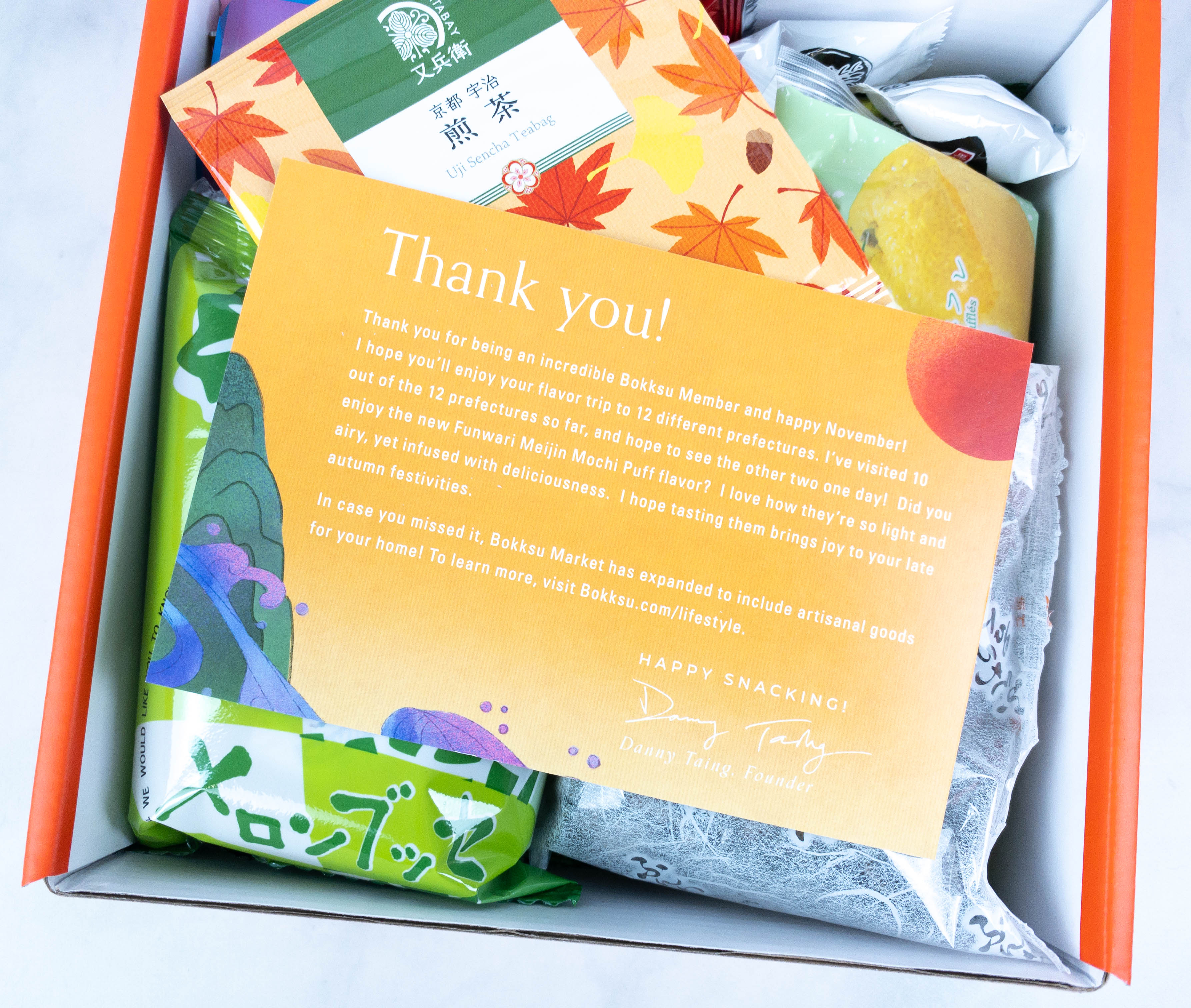 The back of the card contains a message from Bokksu's founder, Danny Taing.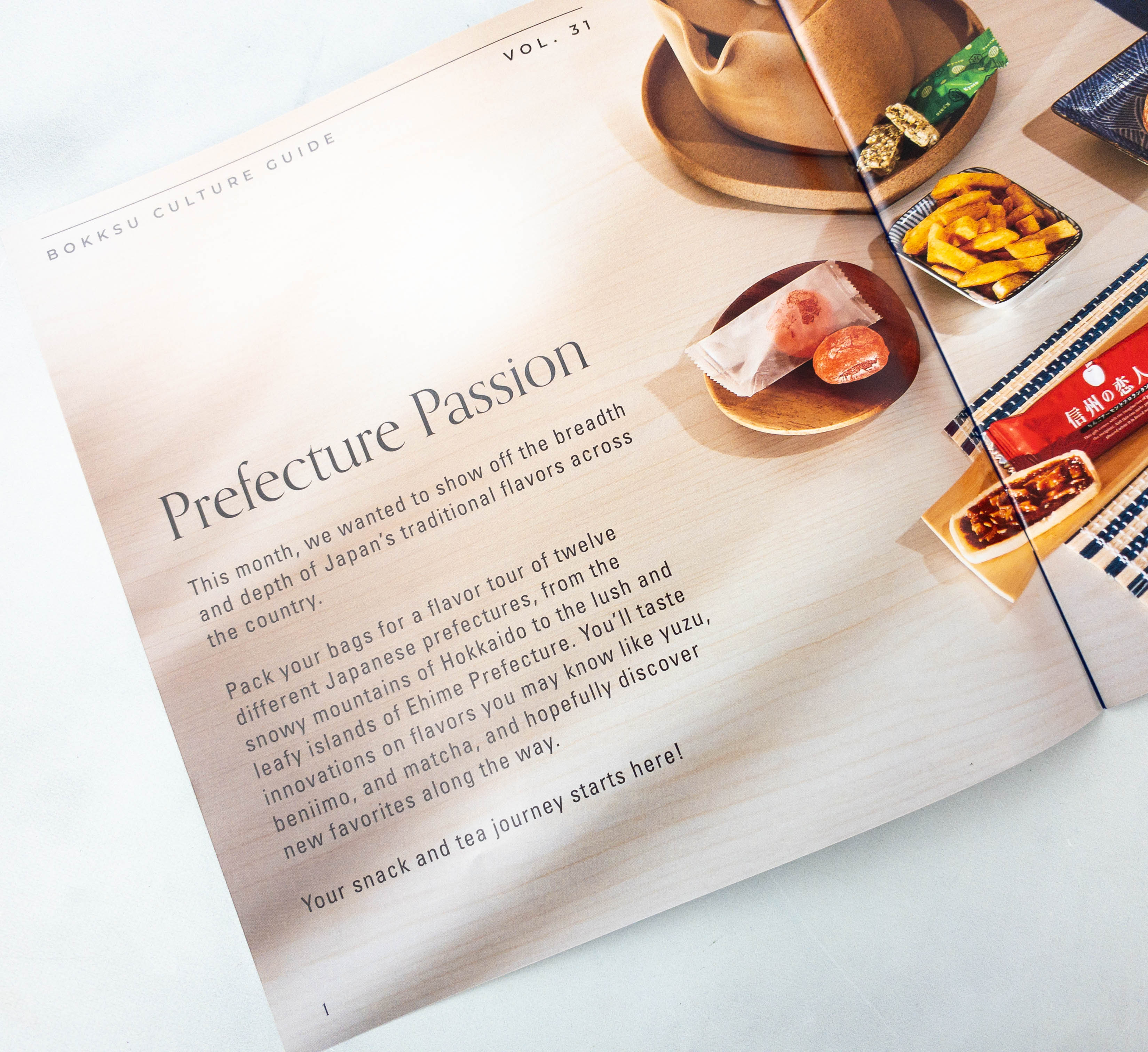 This month we wanted to show off the breadth and depth of Japan's traditional flavors across the country.

Pack your bags for a flavor tour of twelve different Japanese prefectures, from the snowy mountains of Hokkaido to the lush and leafy islands of Ehime Prefecture. You'll taste innovations on flavors you may know like yuzu, beniimo, and matcha, and hopefully discover new favorites along the way.

Your snack and tea journey starts here!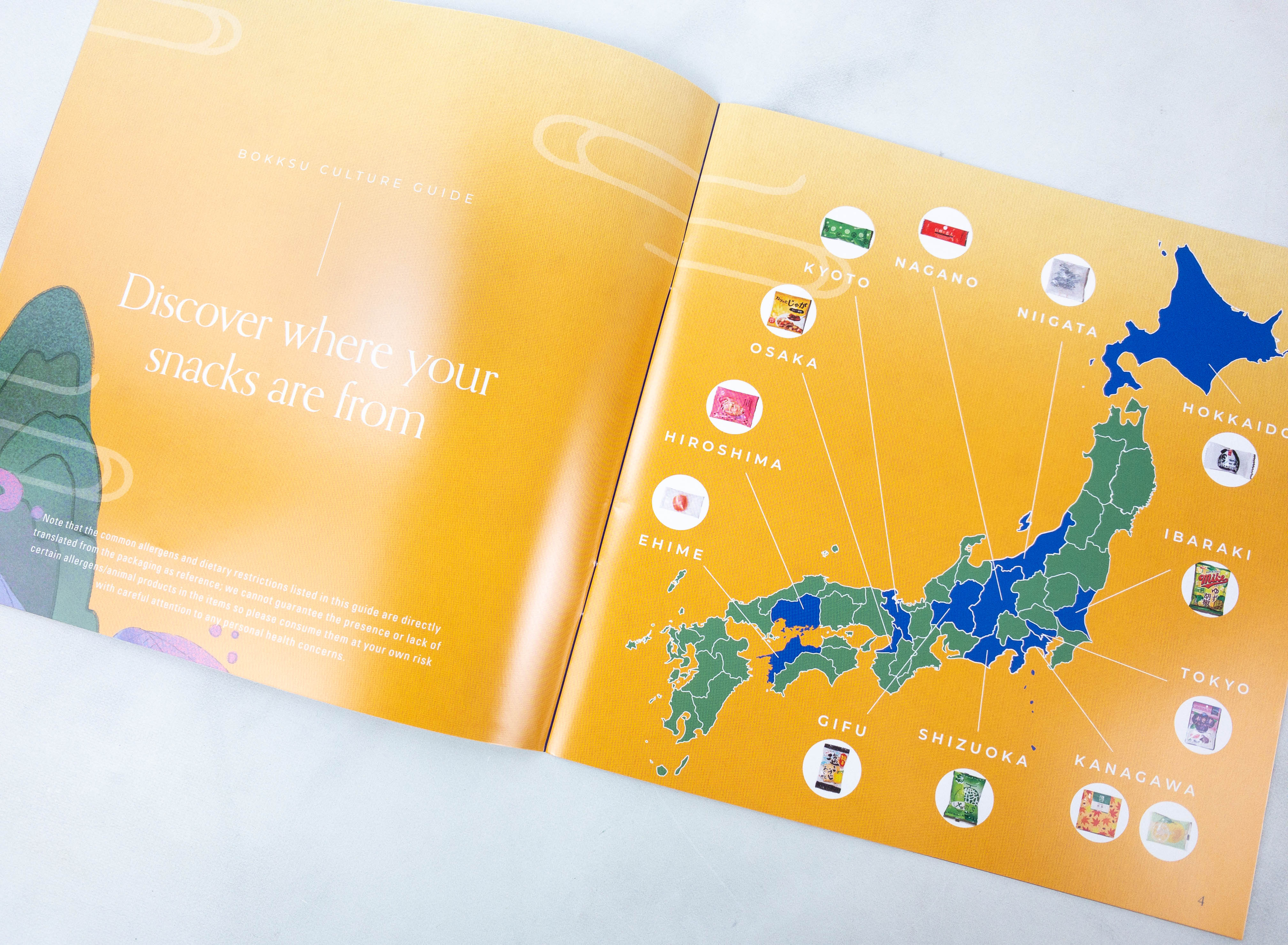 Inside the booklet is a map showing where in Japan each snack originated.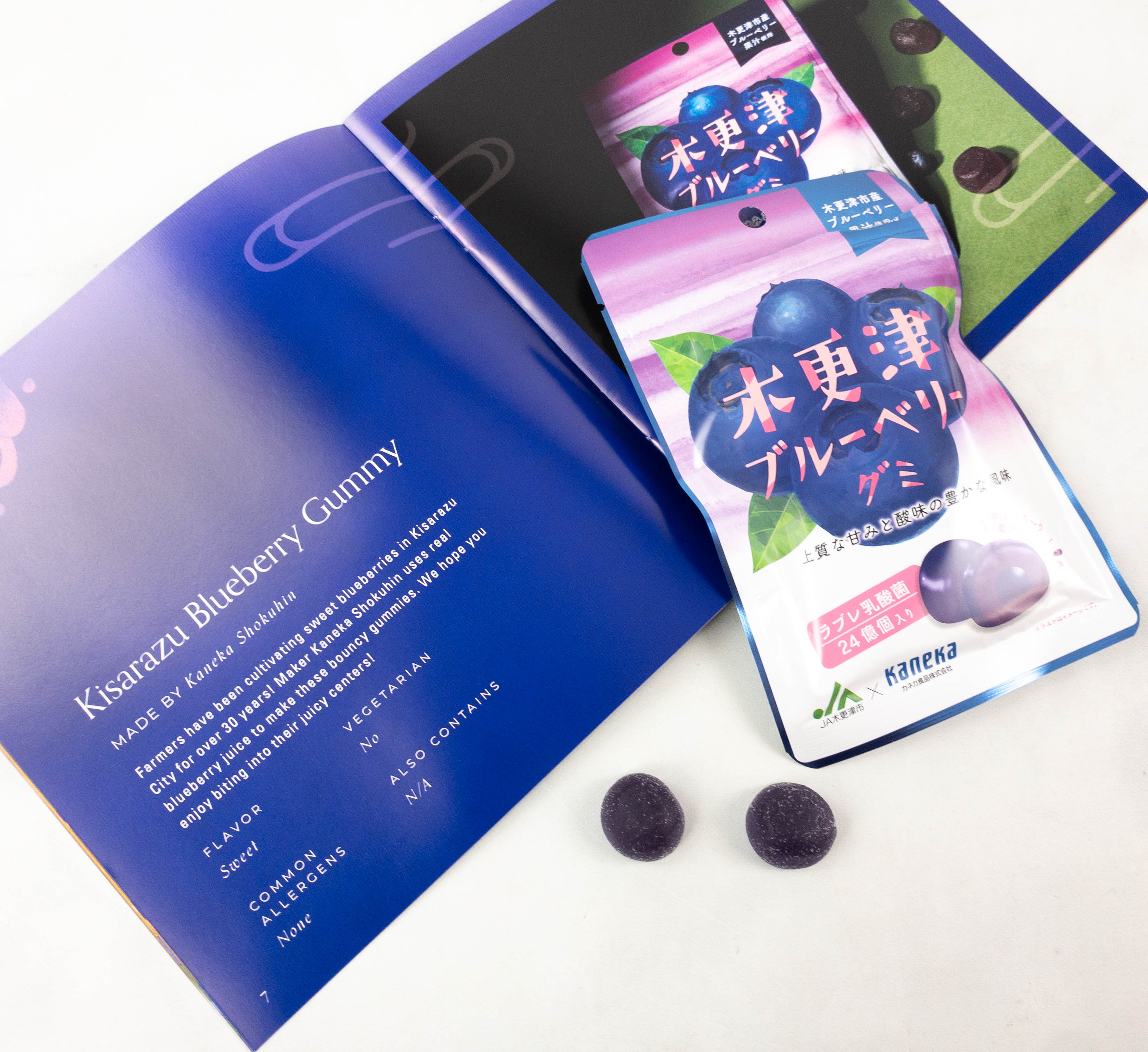 Kisarazu Blueberry Gummy ($4) It's a pack of gummies made from sweet blueberries harvested in the city of Kisarazu. Each piece is chewy and juicy. One bite and it bursts with a fruity flavor!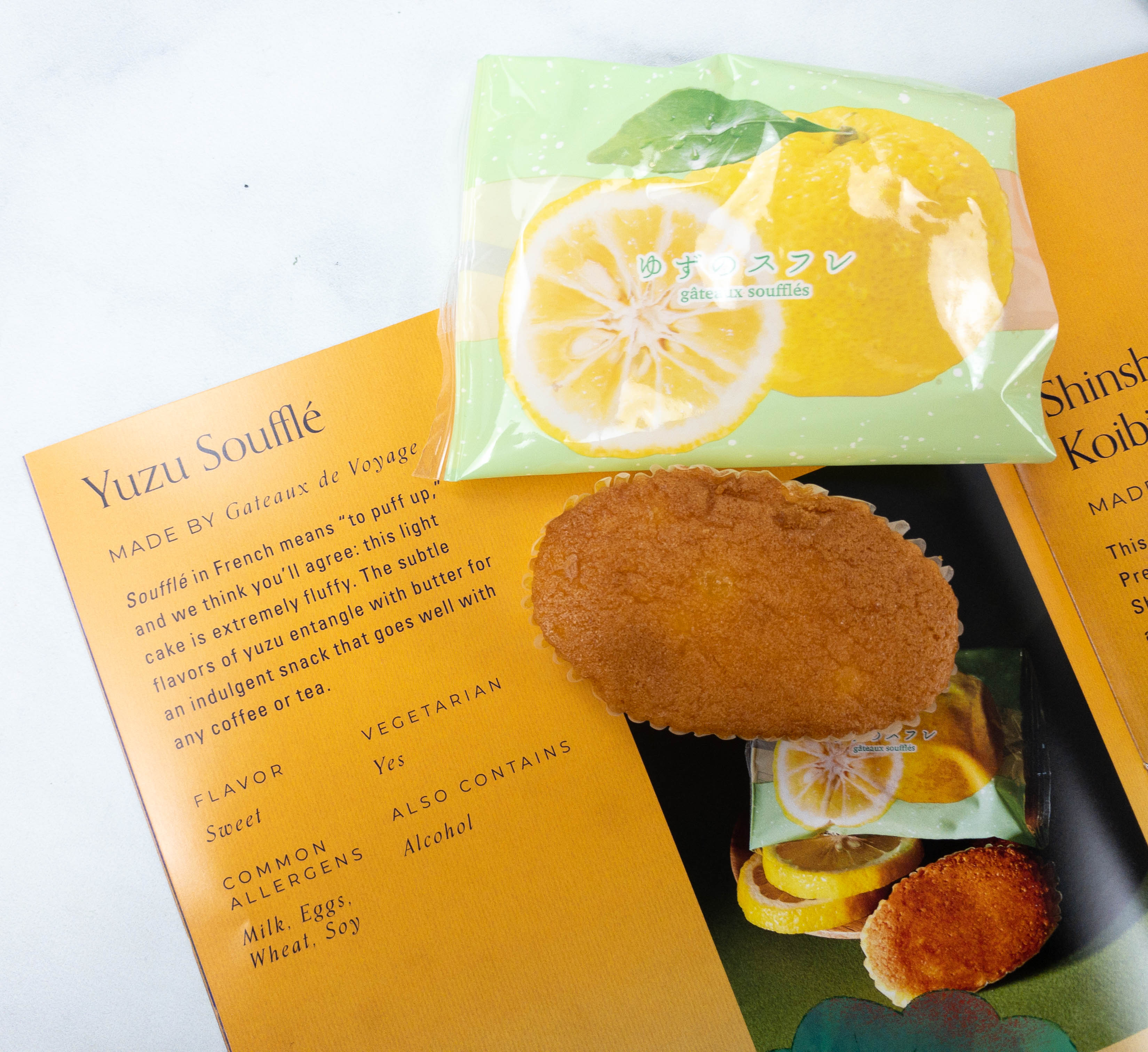 Yuzu Soufflé ($1.50) The box also includes a fluffy soufflé that pairs perfectly with a cup of coffee or tea. Soufflé is from France, but they gave it a unique Japanese twist by adding yuzu, a highly aromatic citrus fruit. This tasty snack is a product of Kanagawa.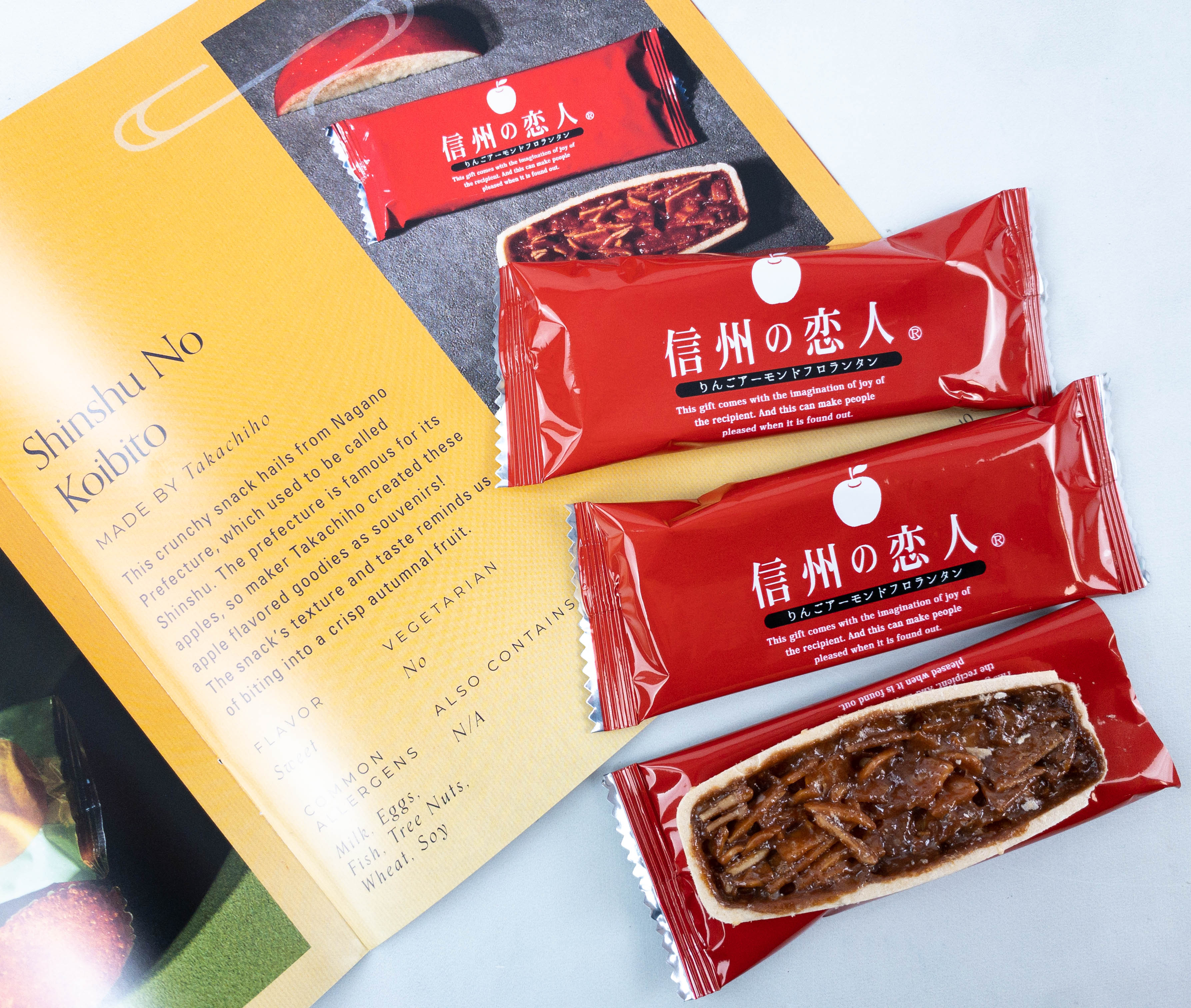 Shinshu No Koibito ($4.50) This apple-flavored snack is so good! It's from Nagano Prefecture, which is famous for its tasty apples. It's like a tart and the filling is sweet.
Dried Persimmon Mochi ($3.20) Mochi is one of the most popular snacks from Japan. The box includes a dried persimmon flavored mochi from Ehime, known as hoshigaki. It's sweet like honey and the added cinnamon complemented it well!
Black Sesame Soft Candy ($0.60) I also received these soft candies made from black sesame seeds and creamy Hokkaido milk. This is a great treat for fans of sweet and nutty snacks or for anyone who needs a quick picker-upper.
Muskmelon Bouchée ($3) Here's a bite sized pastry originating from Shizuoka and it's perfect either as a dessert or an afternoon snack. Real cantaloupe juice is incorporated to the sweet filling between two buns which makes it taste like an actual melon fruit. Delicious!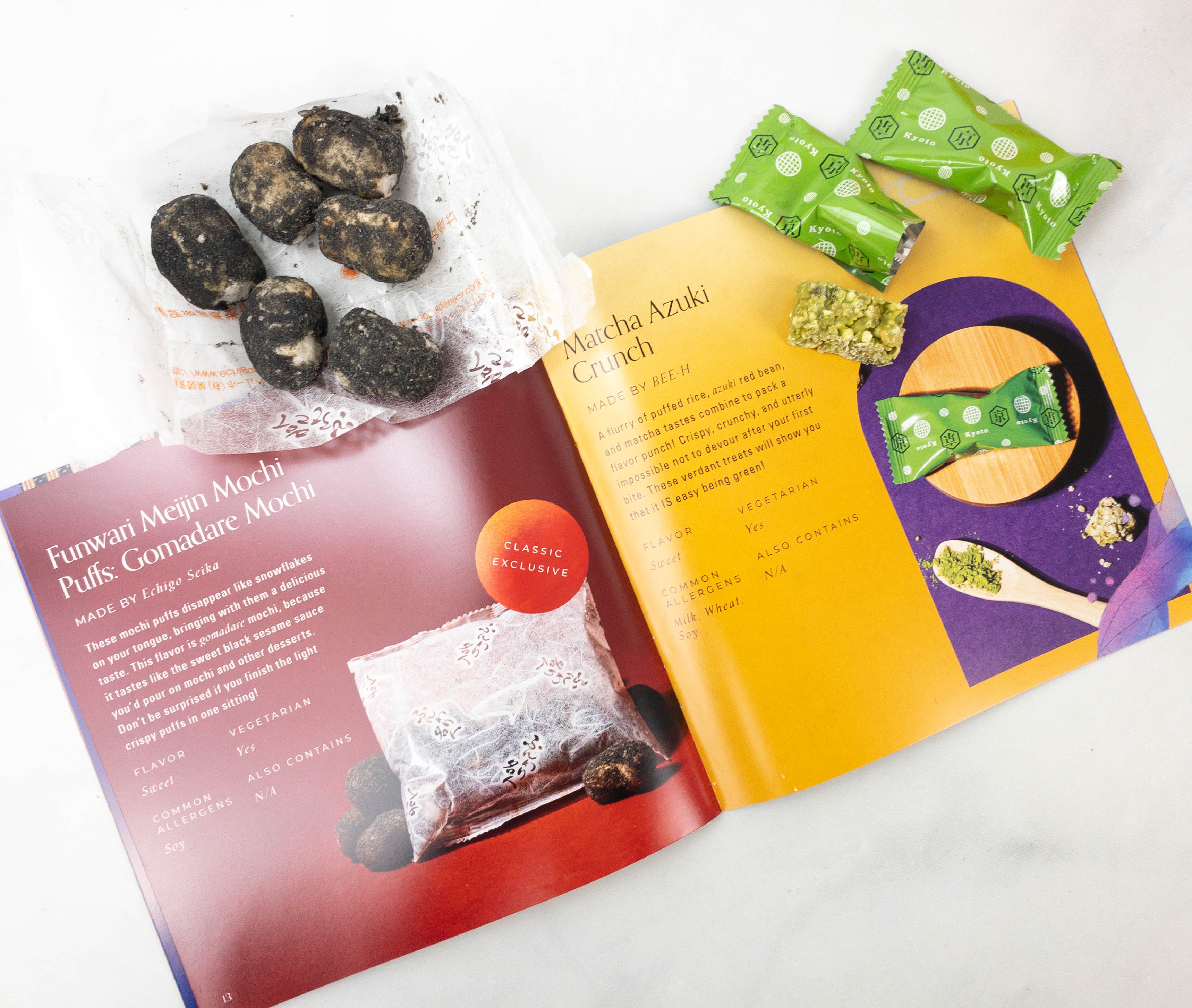 Funwari Meijin Mochi Puffs: Gomadare Mochi ($2) Are you familiar with the black sesame sauce usually poured on mochi and other desserts? It's called gomadare, and this puffed mochi snack from Niigata is packed with that flavor! Each piece is also light and crispy, making it a delight to munch on.
Matcha Azuki Crunch ($4) Originating from Kyoto, this unique puffed rice snack is flavored with azuki red bean and matcha. It has a perfectly crispy texture, and since it's small and comes individually wrapped, it makes a great snack to enjoy on the go.
Beniimo Purple Yam Pie ($1.50) It's a buttery hand pie with beniimo filling, a purple yam that's naturally sweet in taste and considered as a superfood. This snack from Okinawa makes a great pair with tea!
Mike Popcorn: Yuzu Pepper ($3) Mike's yuzu pepper popcorns from Ibaraki is a must try! Seasoned with yuzu peel, chopped chili peppers, and salt, it produces a well-balanced flavor that's so hard to resist. This is a perfect snack to have on a family movie night!
Karitto Crunchy Jaga Curry ($1.33) Made in Osaka, these rice crackers are seasoned with curry powder which contains black pepper and cumin. It's inspired by Japanese curry, a popular food in Japan, especially during the colder seasons.
Yuzu Salt Koij Arare Rice Cracker ($2.70) Here's another yummy rice cracker snack and this time it's from Gifu! It's made with yuzu and salted fermented rice, also known as koji. Together, they produce a savory and tangy flavor that I just can't get enough of.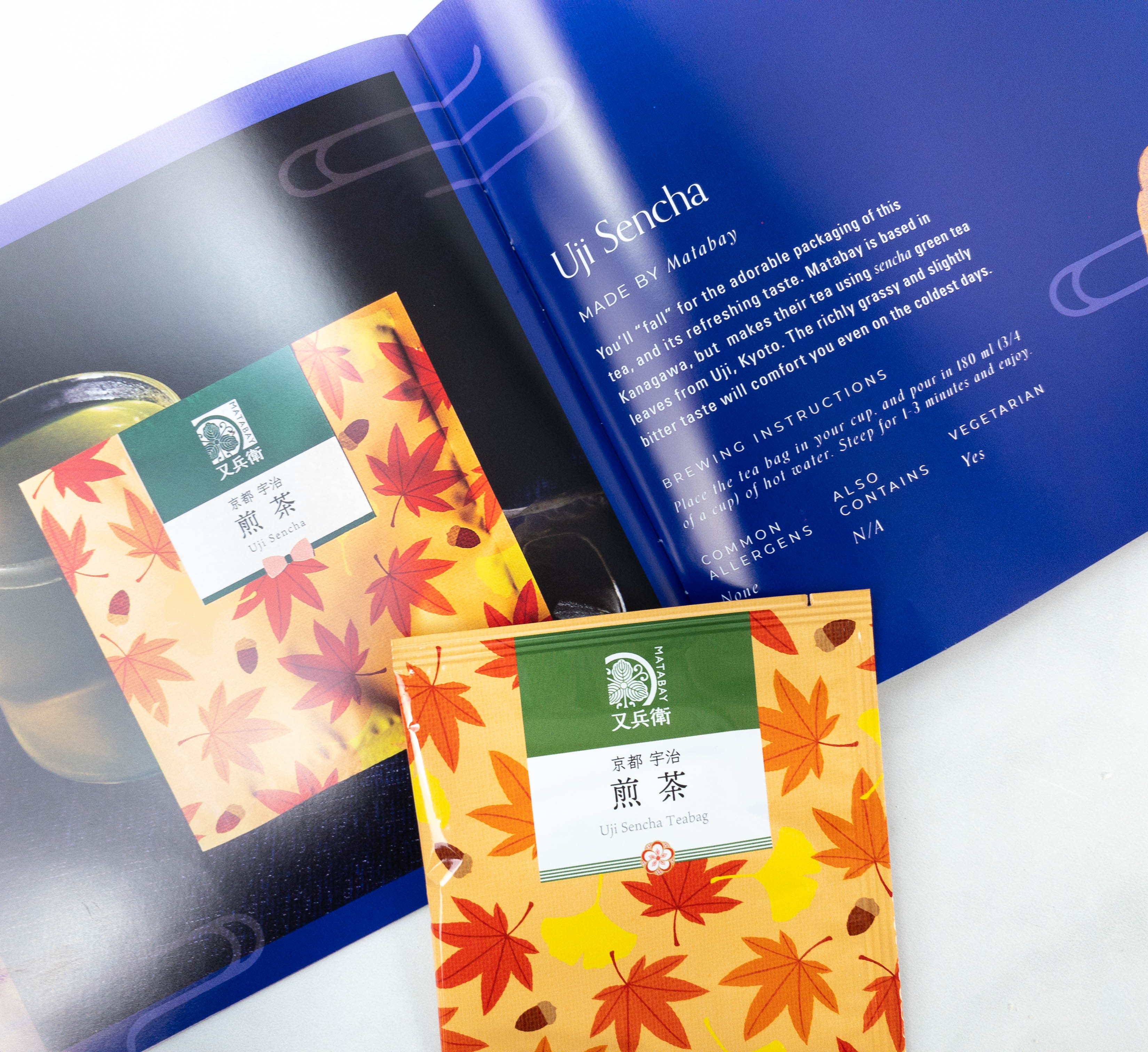 Uji Sencha ($1.50) To complete this month's box, here's a refreshing tea made using sencha green tea leaves from Uji, Kyoto. It has a grassy and slightly bitter flavor, just the way I like my tea!
This month, Bokksu is packed with delicious snacks from different prefectures in Japan! They showcased unique Japanese flavors, from sweet to savory and everything in between. Many of the snacks are also infused with yuzu, an aromatic citrus fruit. My favorite among them is the yuzu soufflé! For people who are interested in learning more about the country, there's a Culture Guide included in the box. It's a fun way to learn about the snacks and to pick up some new Japanese vocabulary words as well. All in all, this is a well-curated box for Japanese snack lovers! It's also a great box to share with family or friends!
What's your favorite snack from this month's box?