Entertainment and edutainment, fitness, workouts, and wellness, here are the best deals on digital subscriptions for Black Friday!
---
---
Get an entire YEAR of Hulu for just 99¢ per month! Just use this link, no coupon code required! Ends 11/29 on Cyber Monday - do NOT miss out on this one, grab now!
That's 86% OFF of the regular price of $6.99/month (a $72 savings over the year, although you can cancel earlier if you'd like). Hulu's TV shows and movies are available on your TV, streaming box, iPad, laptop, console, and other devices. On this subscription, two people can stream at the same time, and you can have up to six user profiles - great for the kids!
Get the Hulu Black Friday deal!
Only New Hulu Subscribers will be eligible for the deal, which is for the ad-supported plan.
---
Amazon has an amazing Black Friday deal for their Music Unlimited service - get up to 6+ months Disney+ subscription FREE! 
New Amazon Music Unlimited subscribers get 6 months FREE Disney+ subscription, while current or former subscribers get 3 months FREE Disney+ subscription. There's no coupon code to get the deal, just use this link to sign up!
Get the Amazon Music x Disney+ Black Friday deal!
FYI: Current subscribers to Disney+ are not eligible.
---
Give the gift of possibilities: Help them follow their dreams and goals. Give the ultimate gift of learning

MasterClass has a 2021 Black Friday deal that will let you get two passes for the price of one!
Give One. Get One Free. Use this link to gift an annual membership, and you'll get one for yourself!
Get the MasterClass Black Friday deal!
The Black Friday 2021 Offer entitles you to purchase one MasterClass annual membership, and give one year of an annual membership to another person for free.
---
This Black Friday all your favorite shows with limited to no commercials at Paramount Plus (formerly CBS All Access)!
Get a month free trial - a full 30 days, just head over to Paramount + here to subscribe. Ends 11/29.
Paramount+ Black Friday!
Try 1 month FREE and stream:
Star Trek: Discovery, SpongeBob SquarePants, Mayor of Kingstown and more CBS hit shows and Paramount+ Originals. And Paw Patrol. Ask us how we know!
Stream new movies like Paranormal Activity: Next of Kin, A Quiet Place Part II and Infinite exclusively on Paramount+, with more coming soon.
Every live match in the UEFA Champions League, Europa League and Conference League.
Your local NFL on CBS games all season long
After your free 30-day trial has ended, your subscription renews at $4.99 per month ($49.99 per year) for the Essential Plan or $9.99 per month ($99.99 per year) for the Premium Plan.
---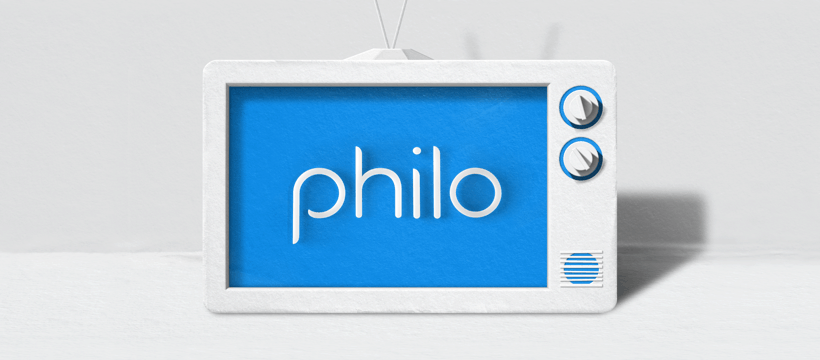 Philo has started their Black Friday sale!
New subscribers try Philo for just $5! Use coupon code: BCFM to receive $20 OFF your first month.
Watch  Hallmark, GAC Family, Lifetime, AMC. Yes, you can start a sappy Christmas Hallmark marathon - right now! For $5! You can also watch YELLOWSTONE!
---
Amazon has an amazing Black Friday 2021 deal for Kindle Unlimited!
Currently, there's 2 months free with this link or get FOUR months for $4.99 with this link!
Enjoy the freedom to explore over 1 million titles, thousands of audiobooks, and current magazines on any device for just $9.99 a month.
You don't need a Kindle device to grab this deal - you can read the books on the Kindle app, but if you wanted to pick one up, now's the time, here's the current deals on Kindles!
---
P.volve's Black Friday deal is here to save on equipment and get access to their fitness method rooted in functional movement!
Get 30% off on Essential and Total Transformation Kit! Visit P.Volve and use the coupon code BF30 at checkout. Ends 11/28.
The Total Transformation Kit is a complete home gym kit that
allows access to 100% of the P.volve workouts

including the 30-Day 

Tota

l Transform Series and

 unlimited access to the Live Virtual Studio

.

. The Essentials kit includes the P.volve bestsellers and grants access to about half of the workouts.
Both kits include a free session with a movement specialist to personalize a workout routine based on your goals and answer any questions you might have about the method.
---
Babbel has Black Friday deals starting now to get learning a new language - a great way to spend the holidays and start the new year!
Get 35% OFF 3-Months One Language subscription!
Get 45% OFF 6-Months One Language subscription!
Get 55% OFF 12-Months One Language subscription!
Get 60% OFF Lifetime One Language subscription!
Just use this link to subscribe, no coupon code needed! Ends 11/28/2021
Get the Babbel Black Friday deal!
Babbel's Black Friday sale on their lifetime plan is a top pick with Hello Subscription readers! Learn a new language through quick lessons, live online classes, podcasts & more.
---
CuriosityStream has a Black Friday deal for 2021 that starts NOW! Curiosity Stream has thousands of documentaries that enlighten, entertain & inspire.
Save 40% on annual HD plans - just $11.99 for the year! Use this link and coupon code BF21 at checkout. Ends 11/29. 4K plans are on sale too, for $41.99 for the year.
Visit CuriosityStream to get this deal!
CuriosityStream is an edutainment documentary streaming service that offers thousands of TV series and movies. Available on pretty much any streaming device you can imagine, all around the world.
---
Amazon has a great Black Friday deal for Prime Members when you subscribe to select premium Prime Video channels!  Amazon Prime Video and offers premium channels for as low as $4.99 per month.
For a limited time only through 11/29, your first TWO months are 99¢ per month with Amazon Prime Video on any (or all) of the available channels! There's no coupon code to get the deal, just use this link to sign up!
Get 2 months for 99¢ each on select Prime Video channels!
Have you scored this Amazon Prime member $5 credit? All you need to do is click the link, and click the banner that says 'watch any video..'  to activate the deal. Then, watch any video included in Prime. You'll get your credit emailed to you, it expires 14 days after you receive it. What better time than now to watch some TV you've already paid for?
---
Discovery+ has an amazing Black Friday deal to slurp up all their shows for your first three months at a HUGE discount!
Discover can't-miss originals and exclusive new shows only on Discovery+!
Get Discovery+ streaming for 99¢ per month for the first THREE months. Sign up now using this link to activate the offer - ends Cyber Monday!
---
ABCmouse has a Black Friday 2021 sale!
Get 1 Year of ABCmouse for $45 –  that's over 70% Off! No coupon code needed – just use this link to activate the offer, which works out to $3.75 per month!  Ends 11/30.
ABCmouse Black Friday! Or, get 2 months for just $5 with this link! You'll be charged $45 for the ABCMouse annual subscription, renewing automatically every year until you cancel within the Parent Section.
ABCmouse.com is a one-stop location for your all of your child's educational needs—your child will find engaging lessons that grow with your child, covering preschool all the way to 1st grade. The curriculum includes books, games, songs, puzzles and much more!
---
Pimsleur has a Cyber Week sale starting now on their popular language learning app where you learn to speak a language - and don't just study it.
Get 7 Days FREE Trial + 50% off on your first month all access subscription! Deal applies automatically, just use this link to subscribe. Ends 11/29.
OR Get 30% off STOREWIDE. Use this link and use the coupon code BESTDEAL21 at checkout.
Get the Pimsleur Cyber Week Deal!
Pimsleur is $20.95 per month after your trial. If you've dreamed of speaking another language, now is a great time!
---