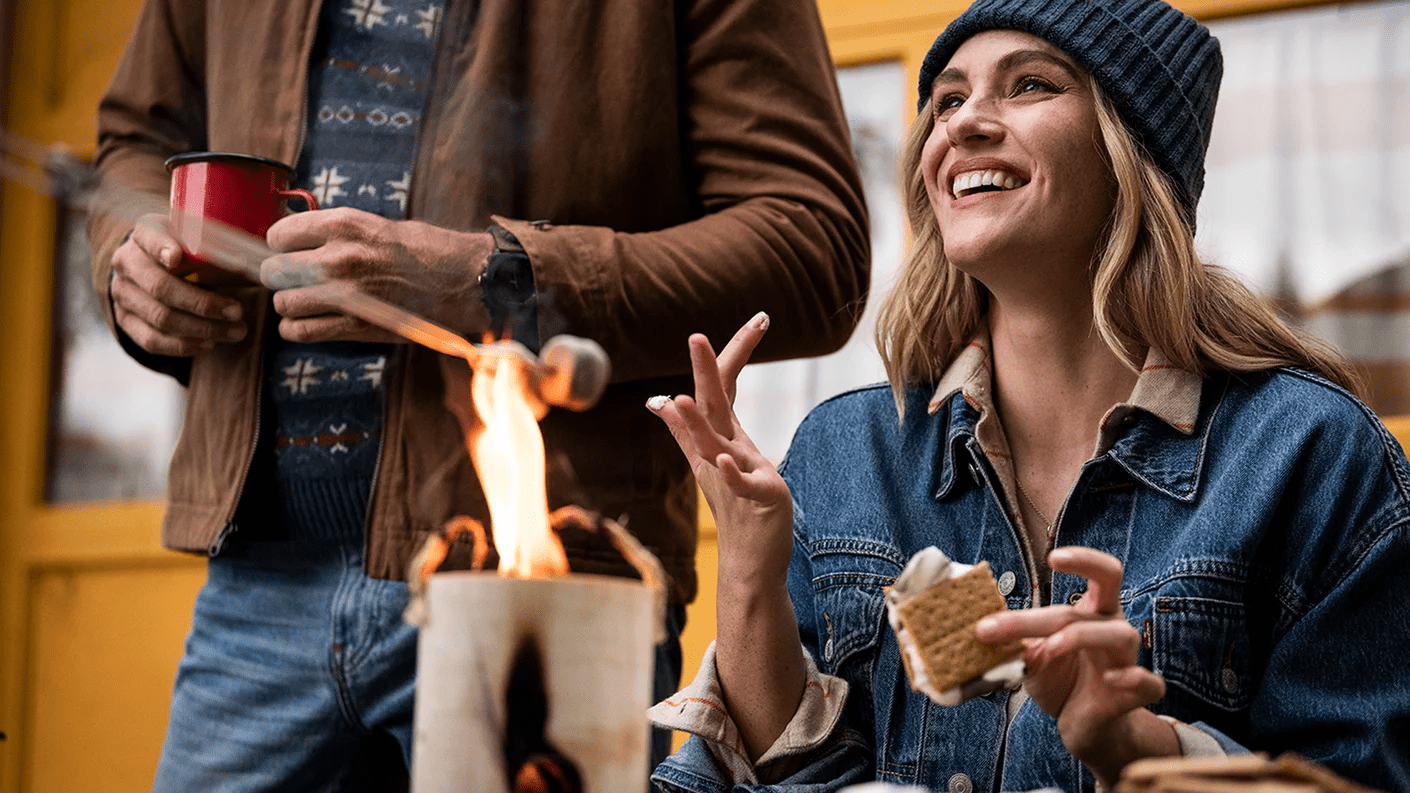 We took a peek at November 2021 Bespoke Post boxes, here's our favorite selections – get tools to keep you warm, be winter-ready with cold gear/accessories, have you roasting up smores, and be belly-filled with cookies and cocktails.
DEAL: Save $9 on your first box with coupon code BOX20. Don't forget that items from the shop ship free with your box.
Dough – Cookies and cocktails for a cozy night in
Deliciousness in a box! Next-level cookies and cocktails that are sure to win you tons of friends.
Includes:
Red Velvet NYC Ginger Snap Cookie Kit
Red Velvet NYC Chocolate Bourbon Cookie Kit
Red Velvet NYC Chocolate Crinkle Cookie Kit
Cheeky Cocktails Honey Ginger Syrup 4 oz
Bundled – American made winter-ready accessories
Cool gear for cold weather. Brave the elements with these quality American-made accessories.
Includes:
Mill City Fineries Flannel Scarf – variations available
Upstate Stock Acrylic Beanie – variations available
Schott NYC Metal Money Clip – choice of brass or copper
This one isn't new – it's a returning selection, and sold out very quickly the first time. We love ours and use it for indoor s'mores al the time!
Flame – A miniature indoor fireplace
That fireside vibe, wherever you're at. Ever wish you could have a mini fireplace in your apartment? Well, now you can — with a little help from FLIKR.
Includes:
FLIKR Personal Cement Fireplace
Prefer outdoors?
Crackle – Everything you need to make s'mores outdoors
What's a campfire without s'mores? A missed opportunity. So grab some friends and light the fire — it's time to start roastin' mallows.
Includes:
One Log Fire Mini One Log
Union Square Roasting Forks, Set of 2
Mountaineer Books Campfire Stories Deck by Ilyssa and Dave Kyu
Ticket Chocolate Classic Artisan S'mores Kit
Abeego Firestarters
Bespoke Post releases new boxes every month! For members, each box is $45 – no matter the contents. For those who are not members, each box is $55. This subscription regularly tops our reader's list of the best subscription boxes for men but it's a lifestyle subscription for anyone that loves craft-made appeal.
Each box includes collection of products packaged together, built around a specific story or theme, with the goal of introducing you to something new – a better way to shave, a stylish take on barware, a new hobby, a new way to cook. You'll receive an email with your box details – what's inside, and where it's from. You've got 5 days to change colors, and sizes, add goods to your box, or skip the box altogether.
Bespoke Post is designed to be a subscription box for men, but both men and women enjoy Bespoke Post subscriptions!