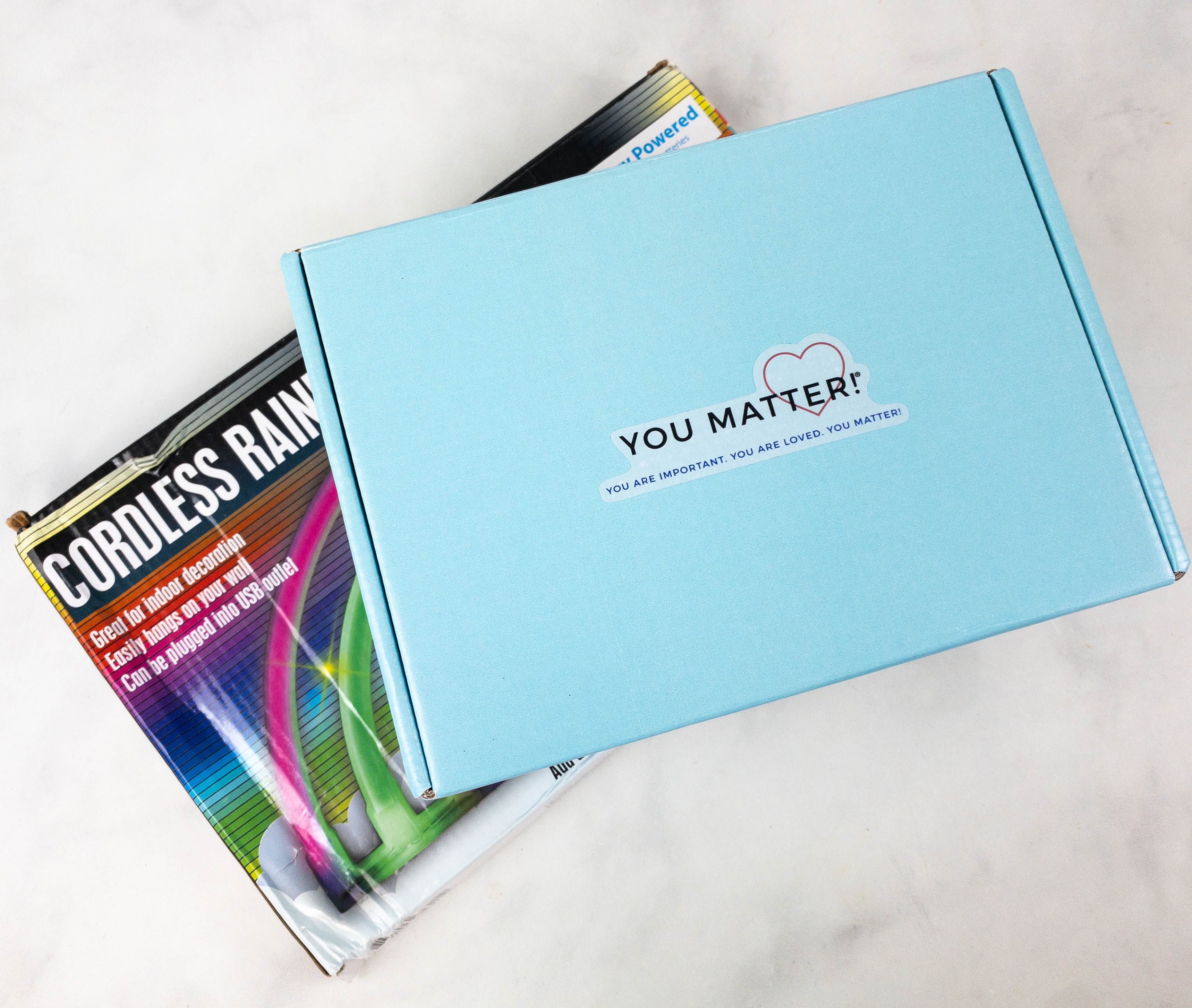 You Matter Box is a subscription for teens, tweens, and young adults that promotes positive thinking and positive self-esteem. Curated by a practicing school counselor, each box will include 4-7 items plus a therapeutic activity. It's $40 a month. Also available is the Mini Pack for $20, the "lite" version with 1-3 items and a therapeutic activity, all shipped in a bubble mailer instead of a box. This subscription is recommended for ages 10-22, but it can be useful for any age.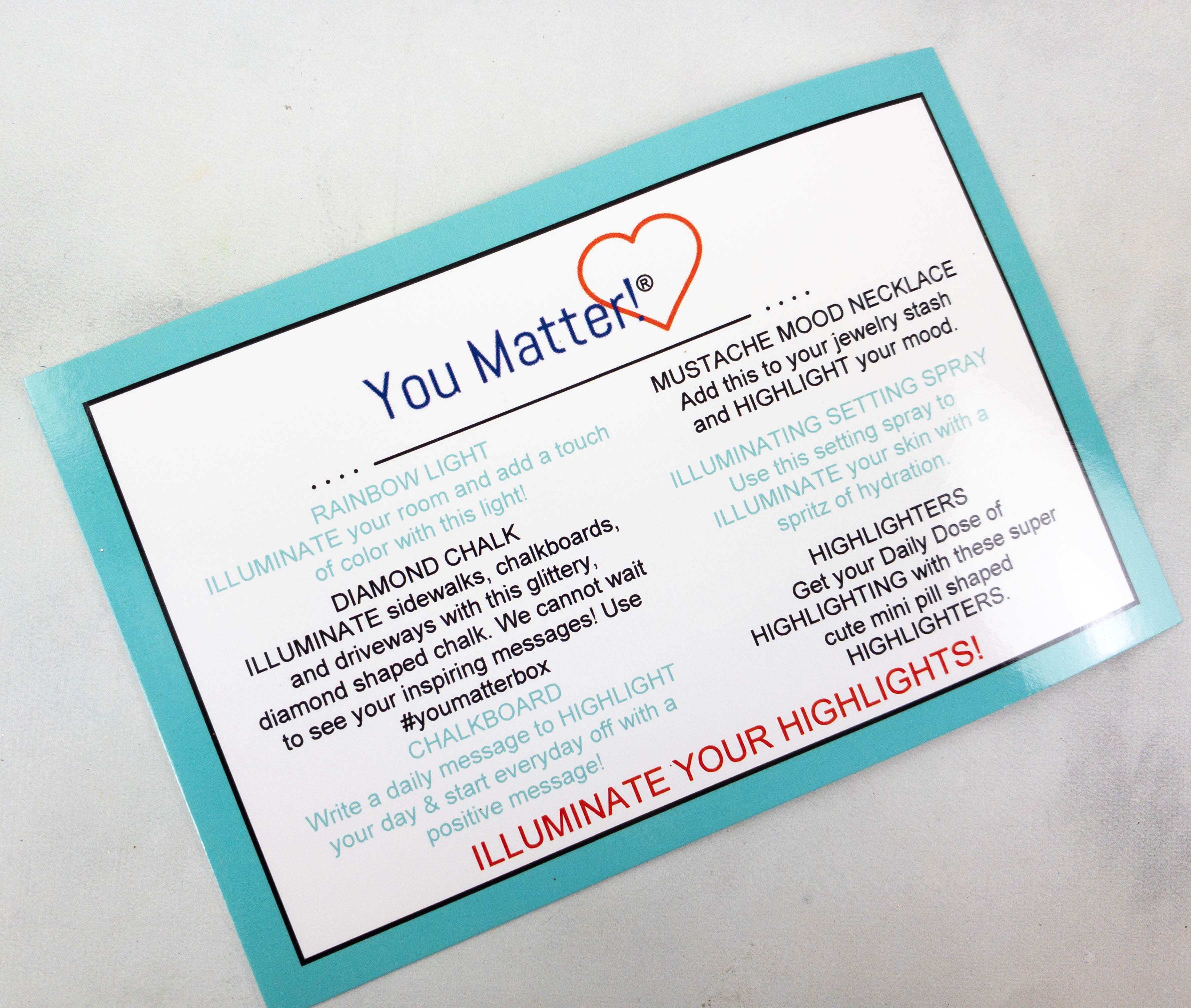 Here's a card with information about the inclusions.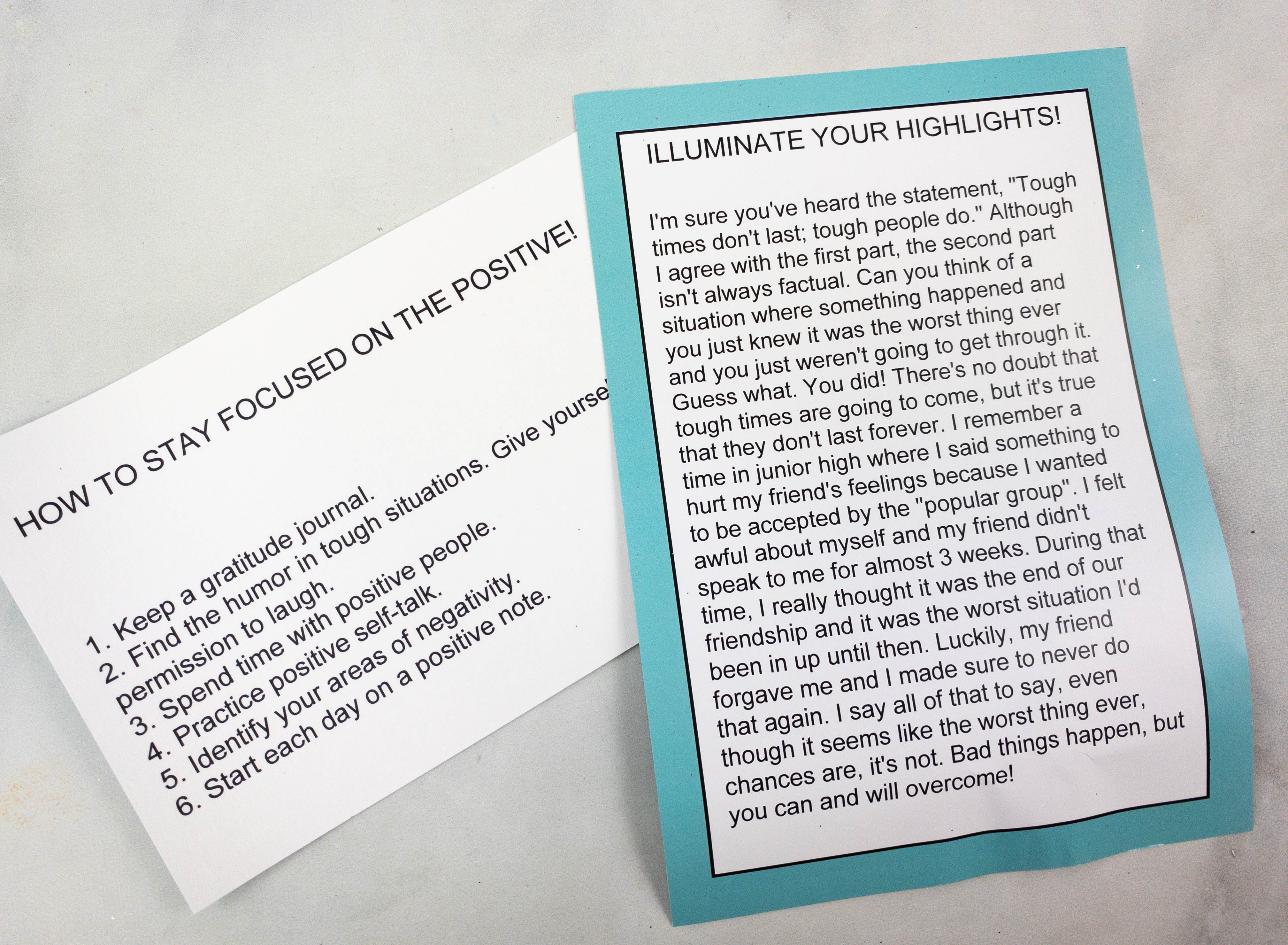 At the back, there's an encouraging message that talks about how to illuminate your highlights. Another card has tips on how to stay focused on the positive.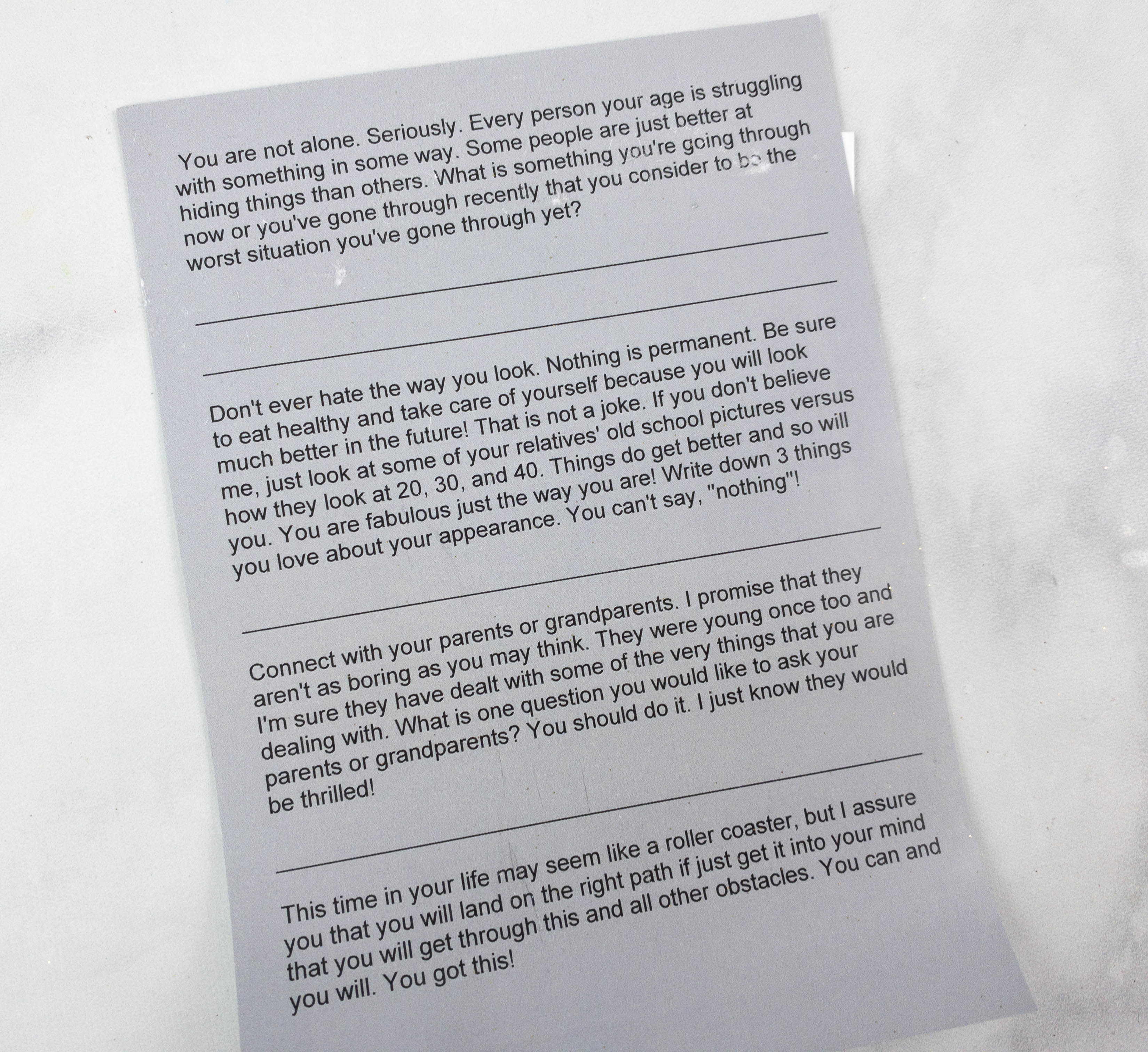 There's also an activity card with questions and thoughts to ponder on.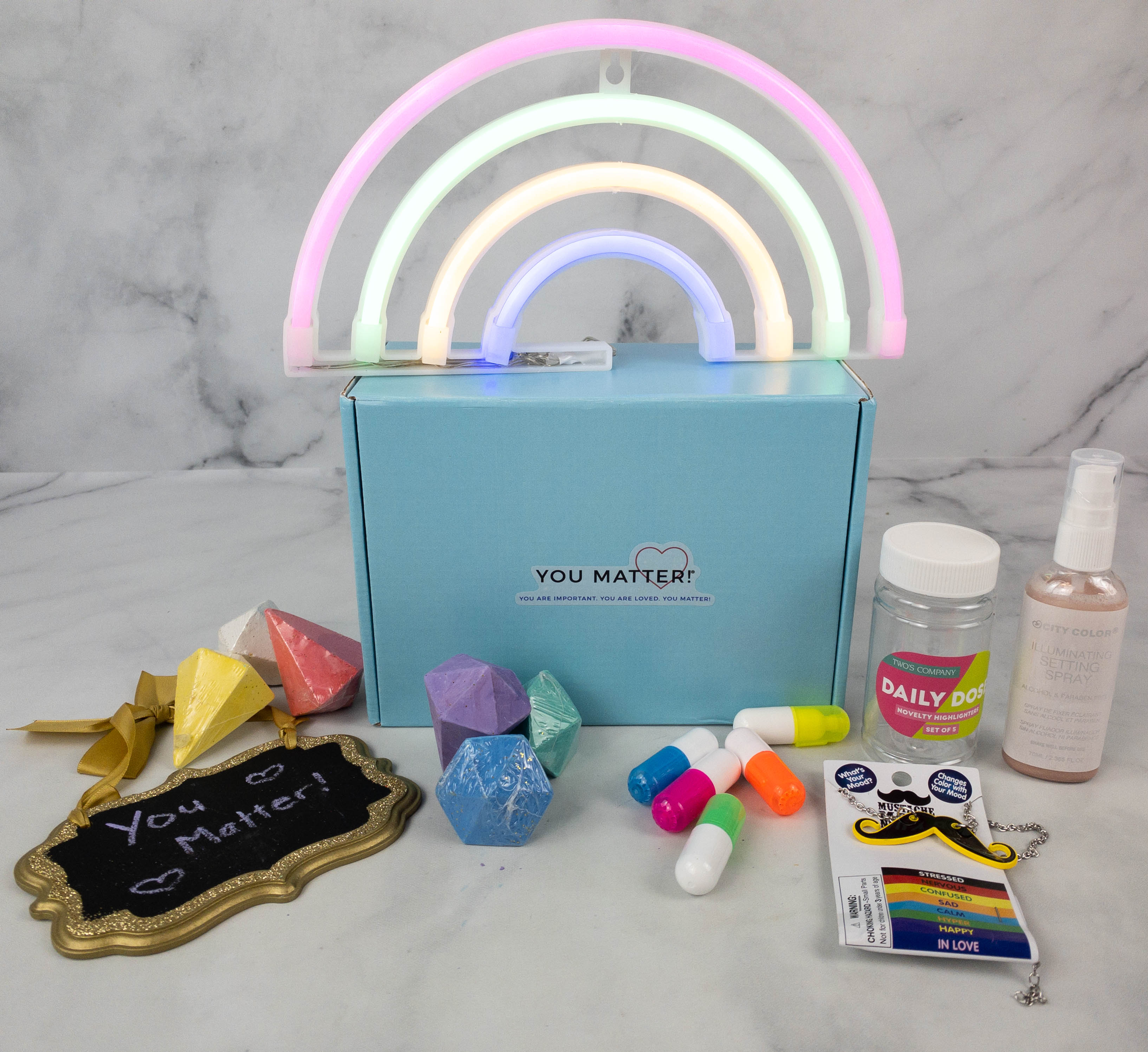 Everything in my box!
Rainbow Light. This first item is an adorable LED light display. It's a great way to light up and decorate any room or even a study desk!
My daughter loves that it's rainbow-shaped! It also came with a battery pack so you don't have to worry about placing it near a power source, or you can use a USB!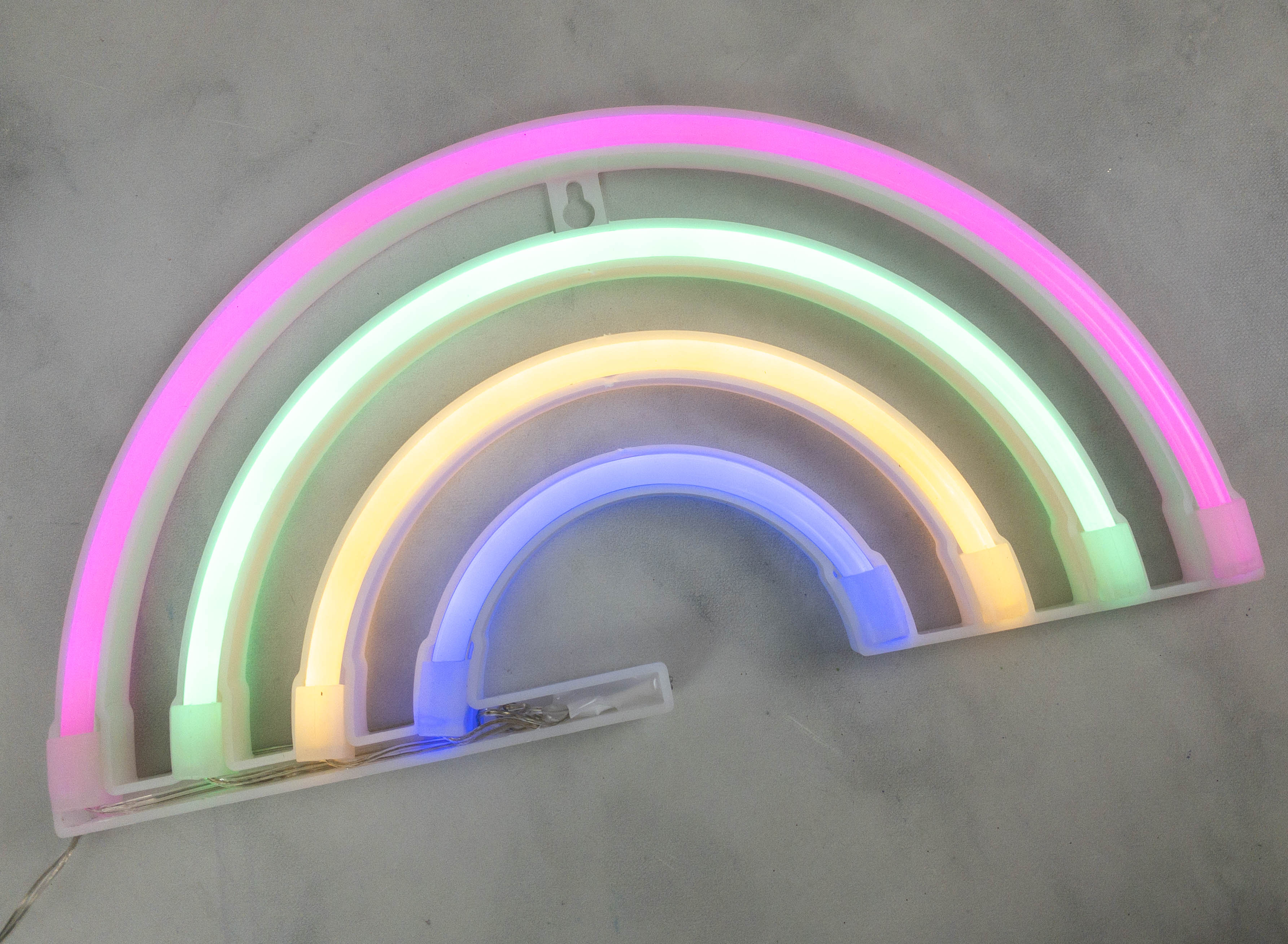 Here's what it looks like when it's lit! So pretty! It's nice and bright and a really fun decoration!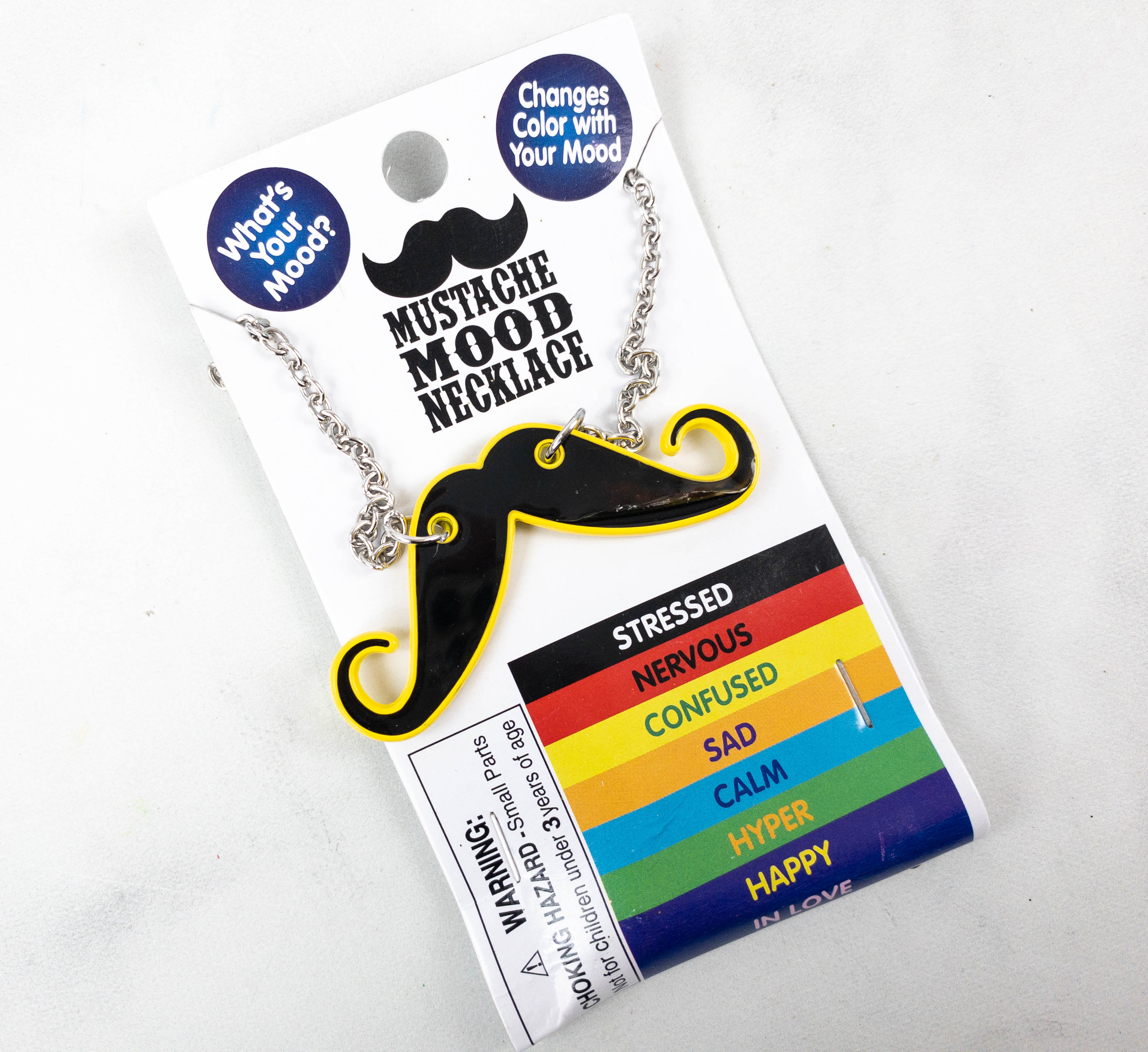 Mustache Mood Necklace. The box also includes a mood necklace! It's like a regular charm necklace shaped like a mustache but what makes it different is that it changes colors based on your mood! This is not really that accurate but it still is a fun novelty item to have and experience.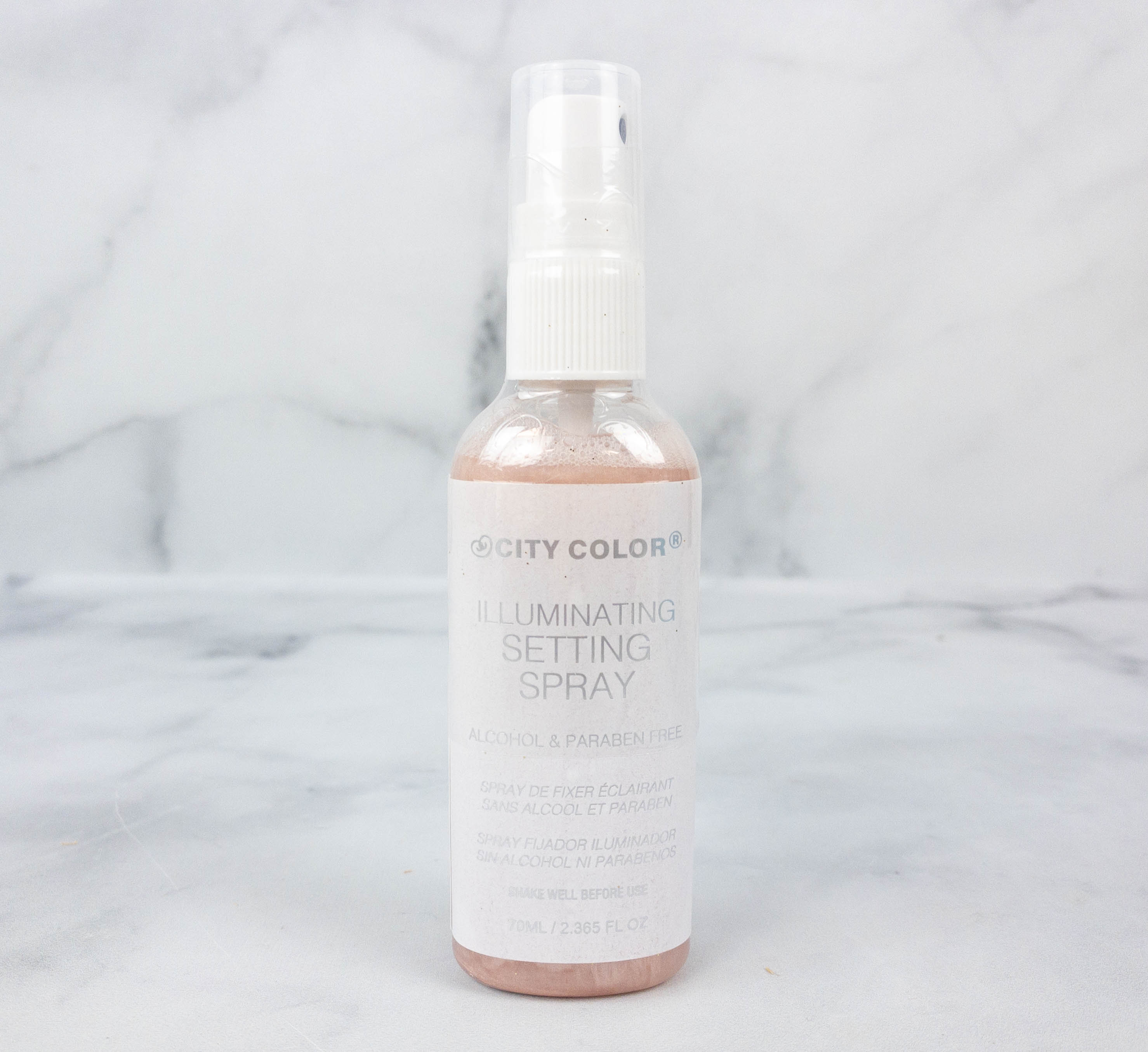 Illuminating Setting Spray. This rose gold spray is formulated to help makeup stay for a longer period of time and to leave the skin looking radiant and glowing!
The setting spray contains flecks of shimmer  that helps illuminate the skin. According to the label, the formula is alcohol and paraben free.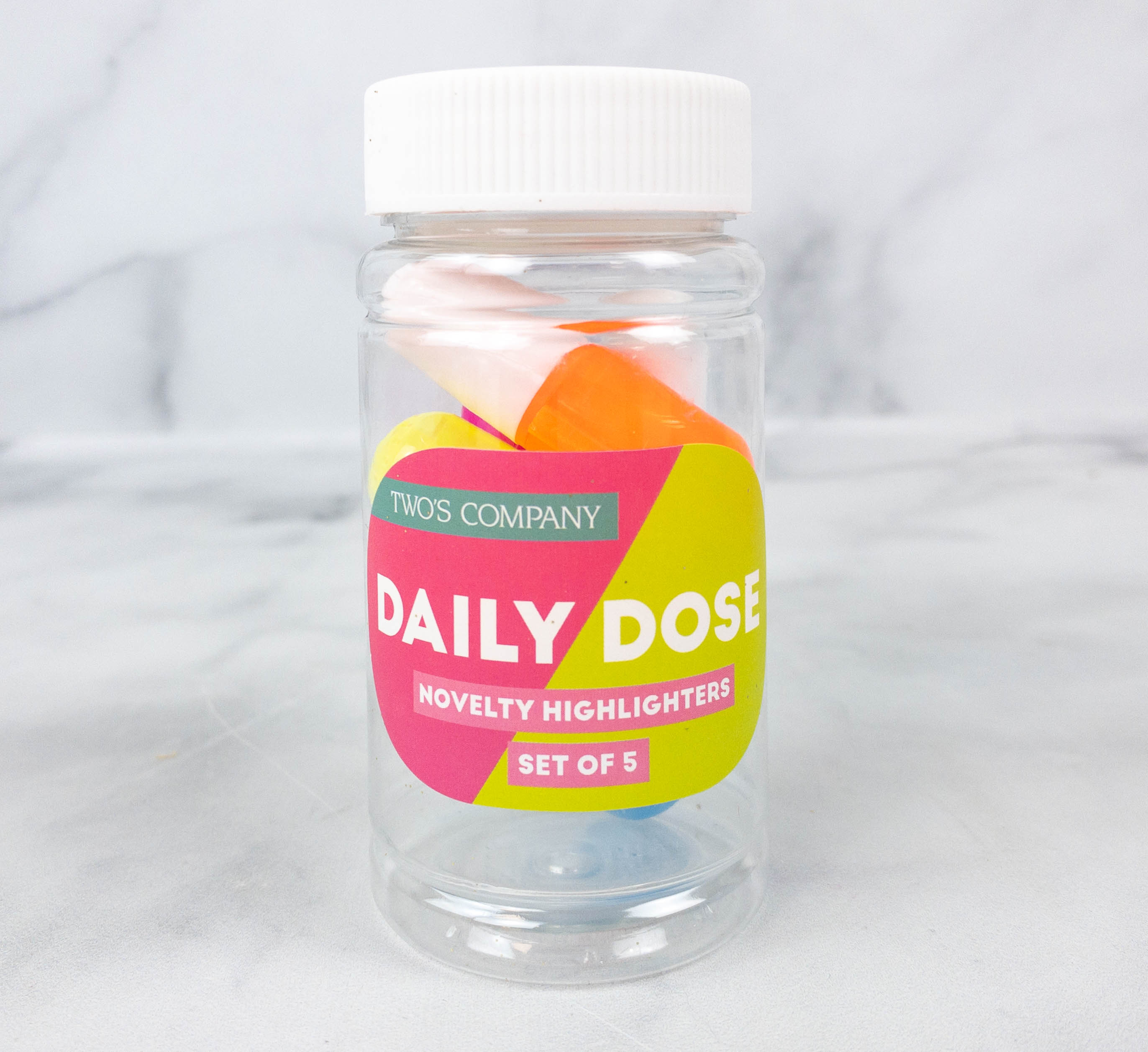 Highlighters. It's a bottle of "pills" and it looks quite fun with all the bright colors!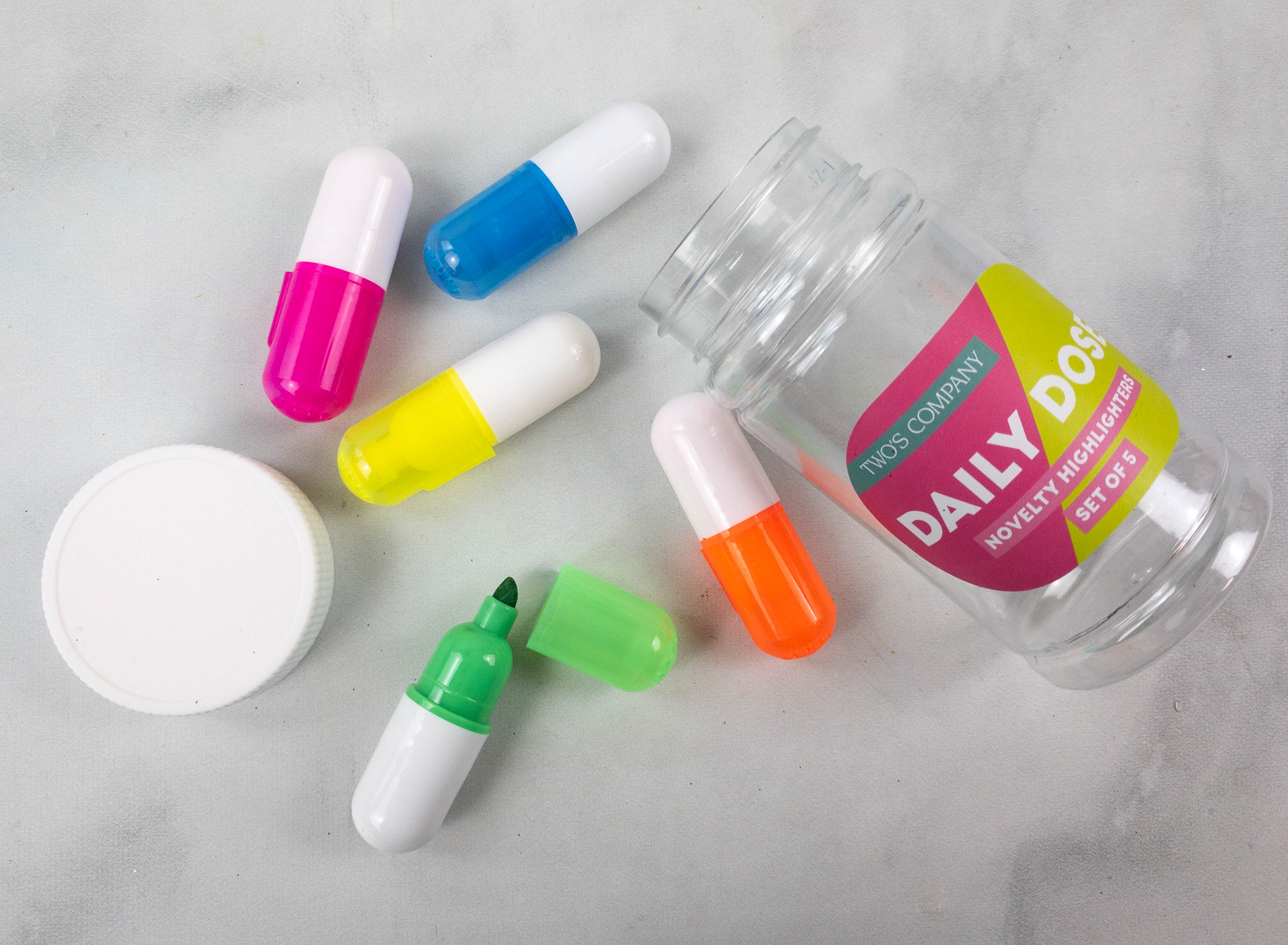 The pills are colored highlighters in blue, pink, yellow, orange, and green. These are great for highlighting school notes or for decorating journals.
Chalkboard. There's also a mini chalkboard with an intricate golden border detail. It even has its own golden ribbon that you can use to hang it on your wall!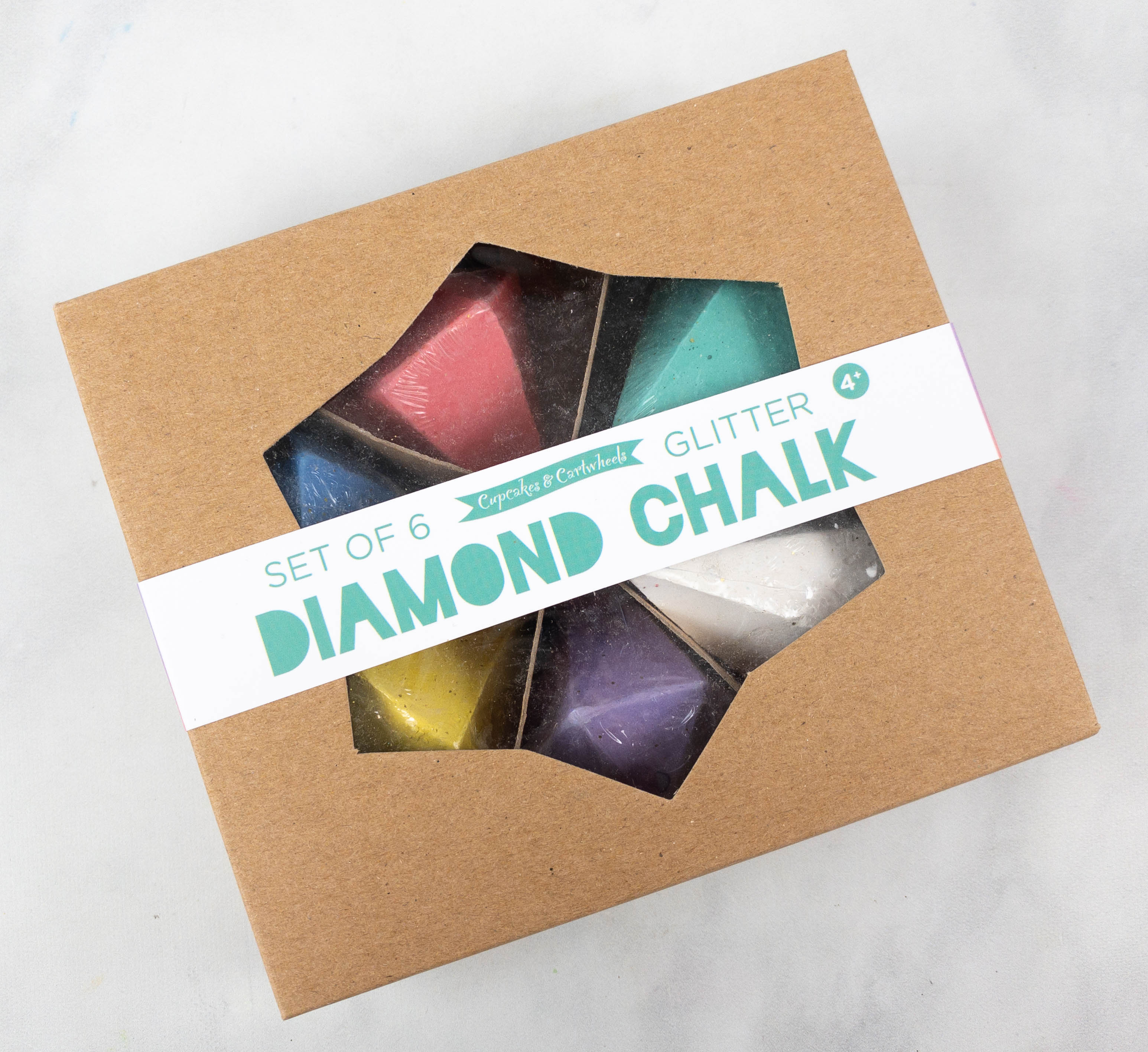 Diamond Chalk. Since the box includes a chalkboard, it's just fitting to receive a set of colored chalk!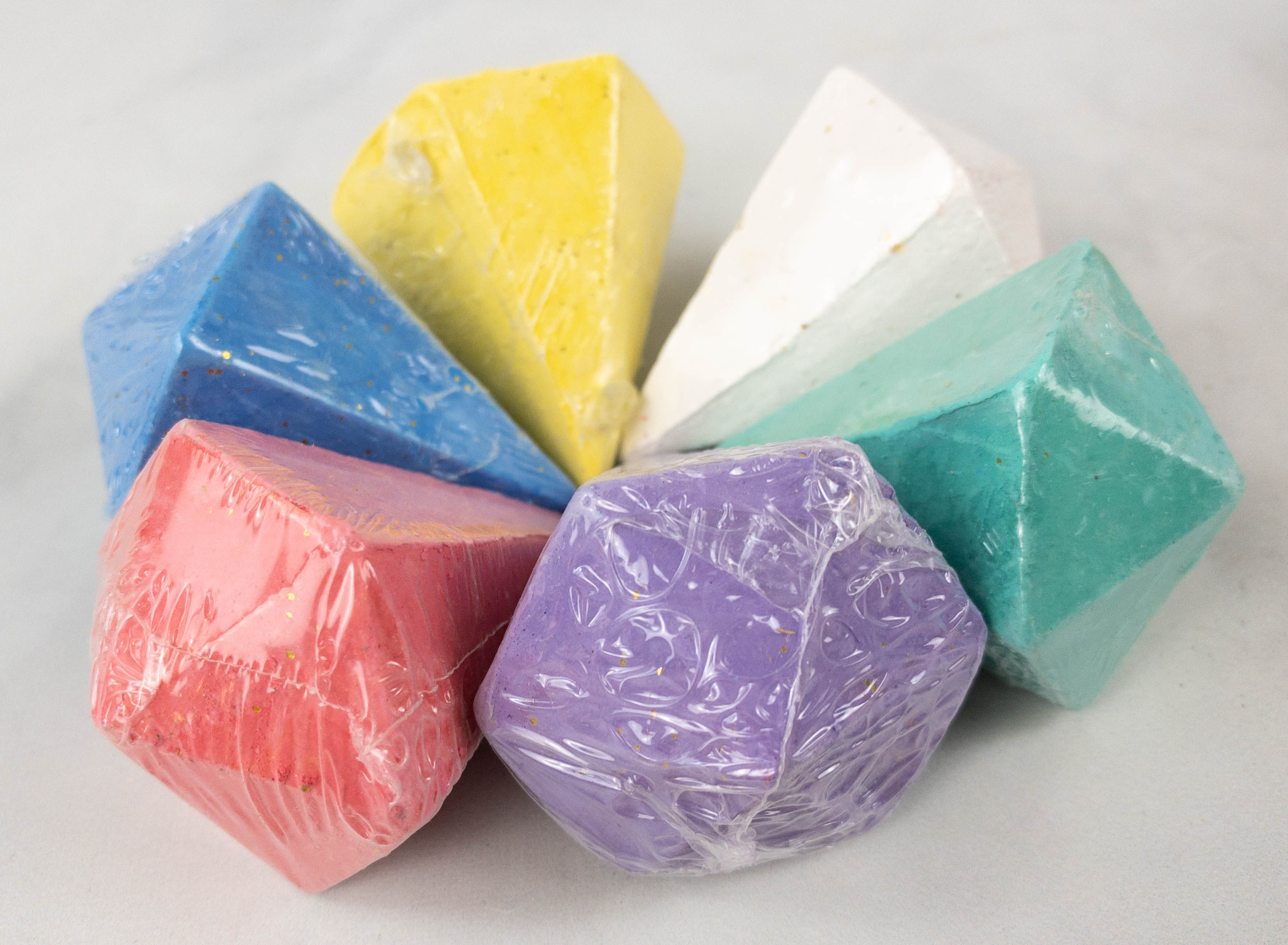 Each chalk piece is shaped like a diamond/ This makes for easier grip while the tip helps you write clean strokes on the board!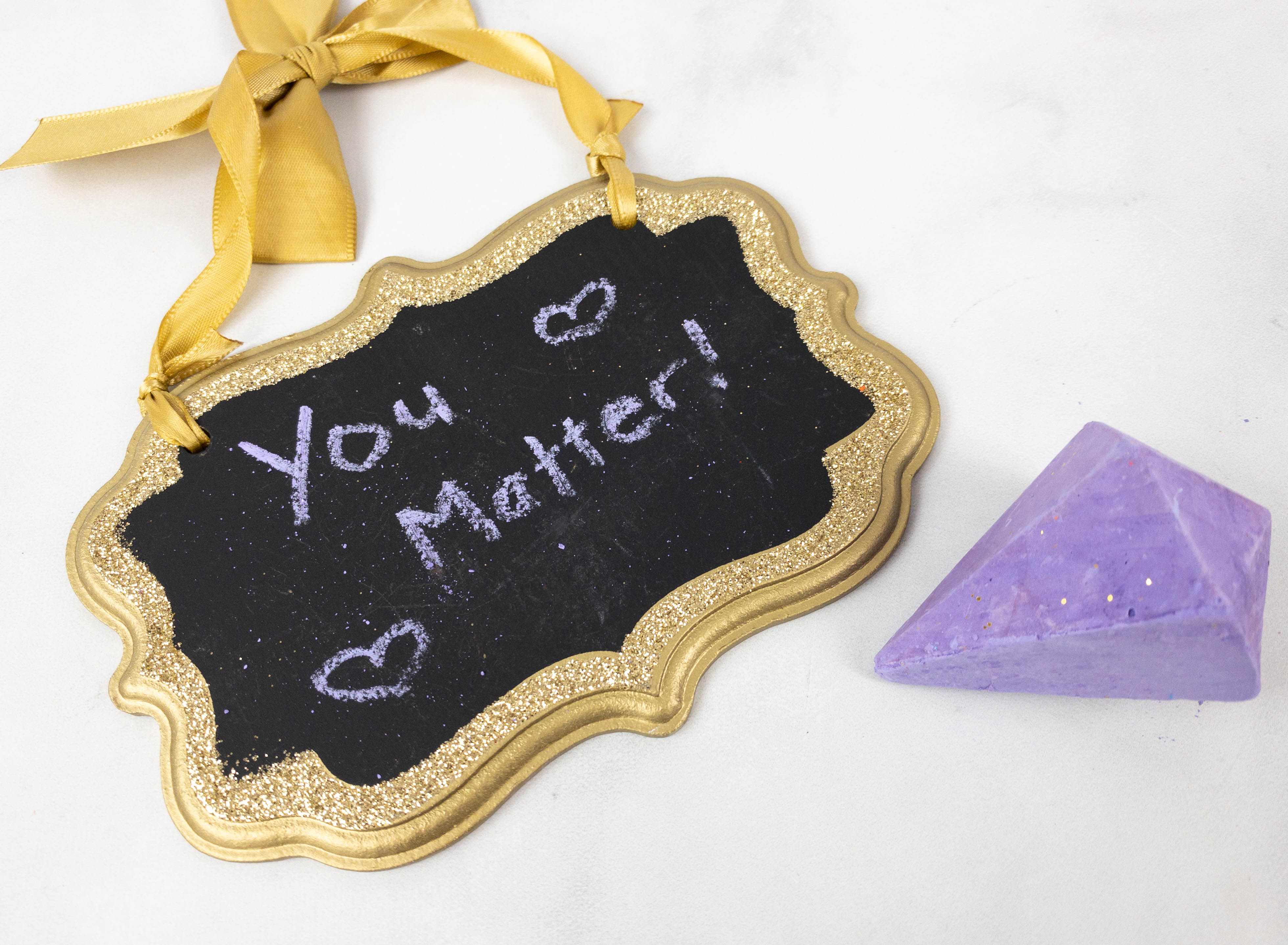 This is a great item to hang anywhere in the house especially if you want to leave short notes or positive affirmations!
These days can be tough on everyone, especially for teens and tweens, so this box is a great way to remind them to focus on the positive! My daughter loves the highlighter pills in this month's curation because they're adorable and useful. She also likes the LED rainbow light, which is now displayed in her desk. The rest of the items are also fun and cute! It's a well curated box overall, and it truly reminds us that no matter who we are or what we do, we matter!
What do you think of this subscription?