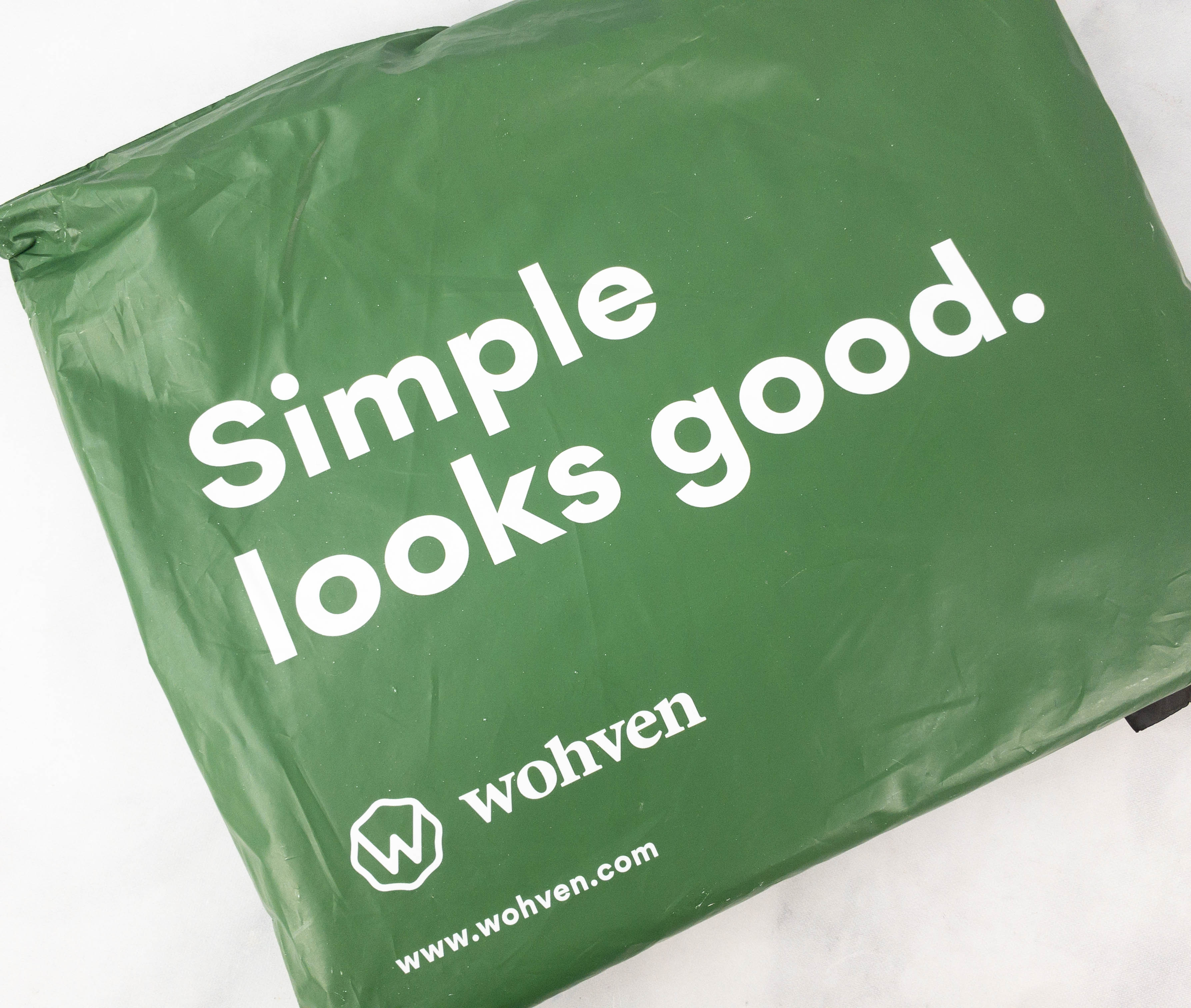 Wohven is a monthly t-shirt subscription service that sends you premium quality t-shirts at a fraction of the retail price. They make tees for men, women, and children.
The blank t-shirt subscription starts at just $9 a month and you can choose one of 12 colors (charcoal, light gray, navy, black, white, royal, brown, red, pewter, olive, mint, cardinal, or midnight), or let them surprise you. For $10 a month, they will make your t-shirt a v-neck (same color choices but no olive, mint, cardinal, or midnight) and for $15 a month, they will send you a graphic tee every month ($16 for a graphic v-neck). Go up to a long-sleeve graphic tee for $18 per month. Sizes range from small to XXL. It rates as one of our readers' picks for best subscription boxes for men and one of your favorite clothing subscriptions for women, too!
This is a review of the Wohven Women graphic tees.
DEAL: Get 30% off of your first month with coupon code HELLO30.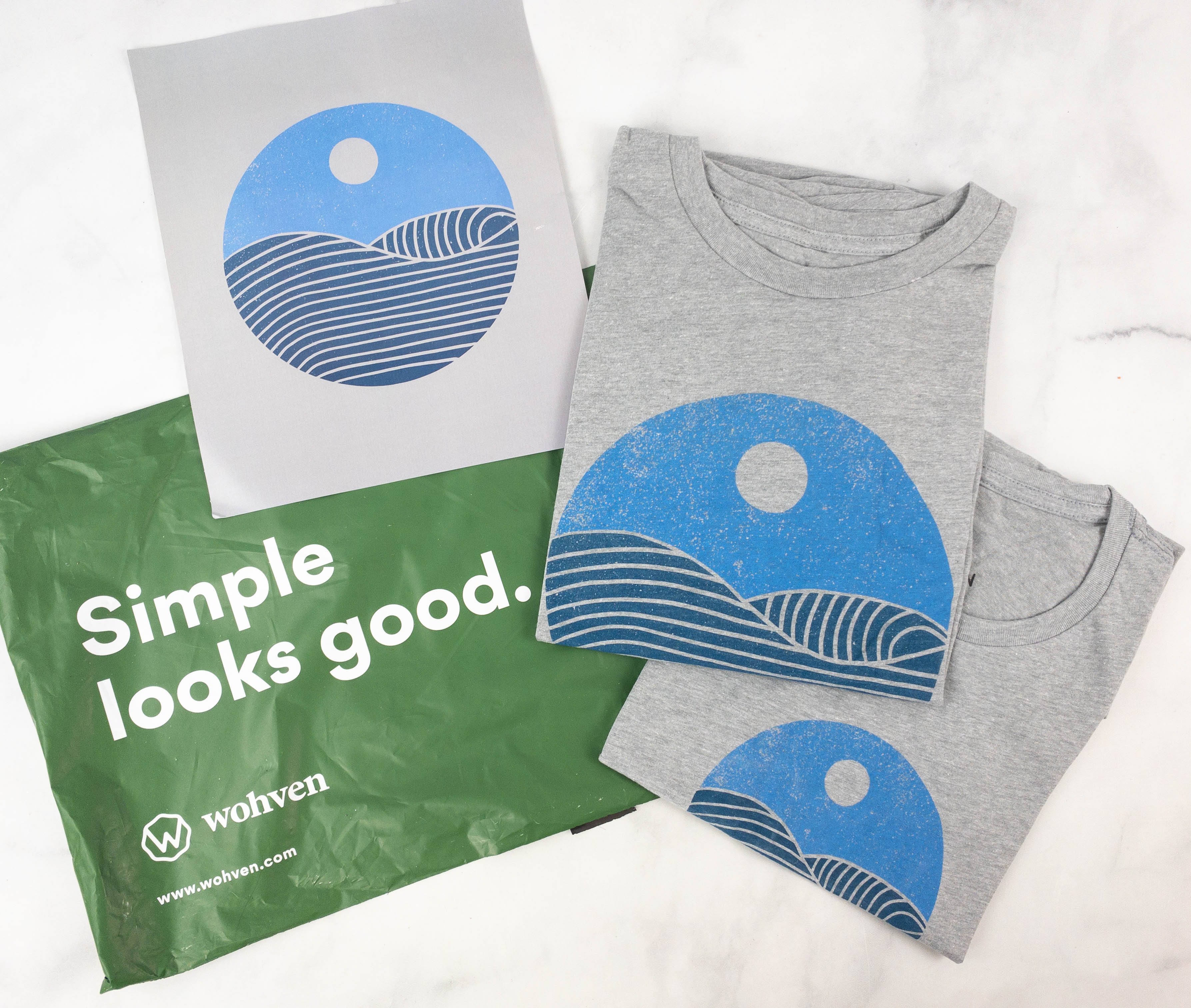 Everything in my September 2021 package!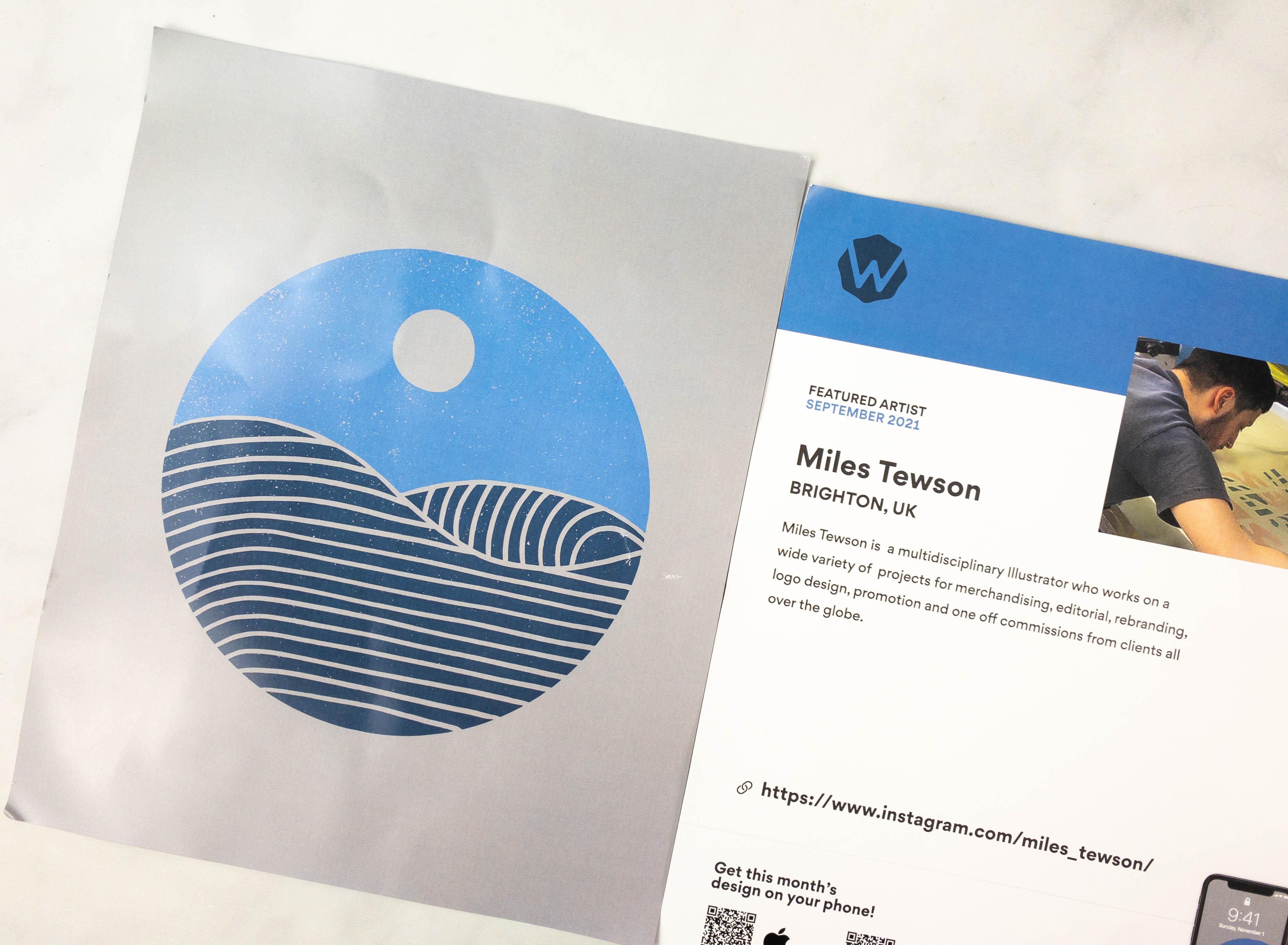 Each mailer includes a poster that features the designer of the shirt. This month's featured artist is Miles Tewson from Brighton, UK. He is a multidisciplinary illustrator who works on a wide variety of projects for merchandising, editorial, rebranding, logo design, promotion and one off commissions from clients all over the globe.
Here's a look at this month's Wohven shirts!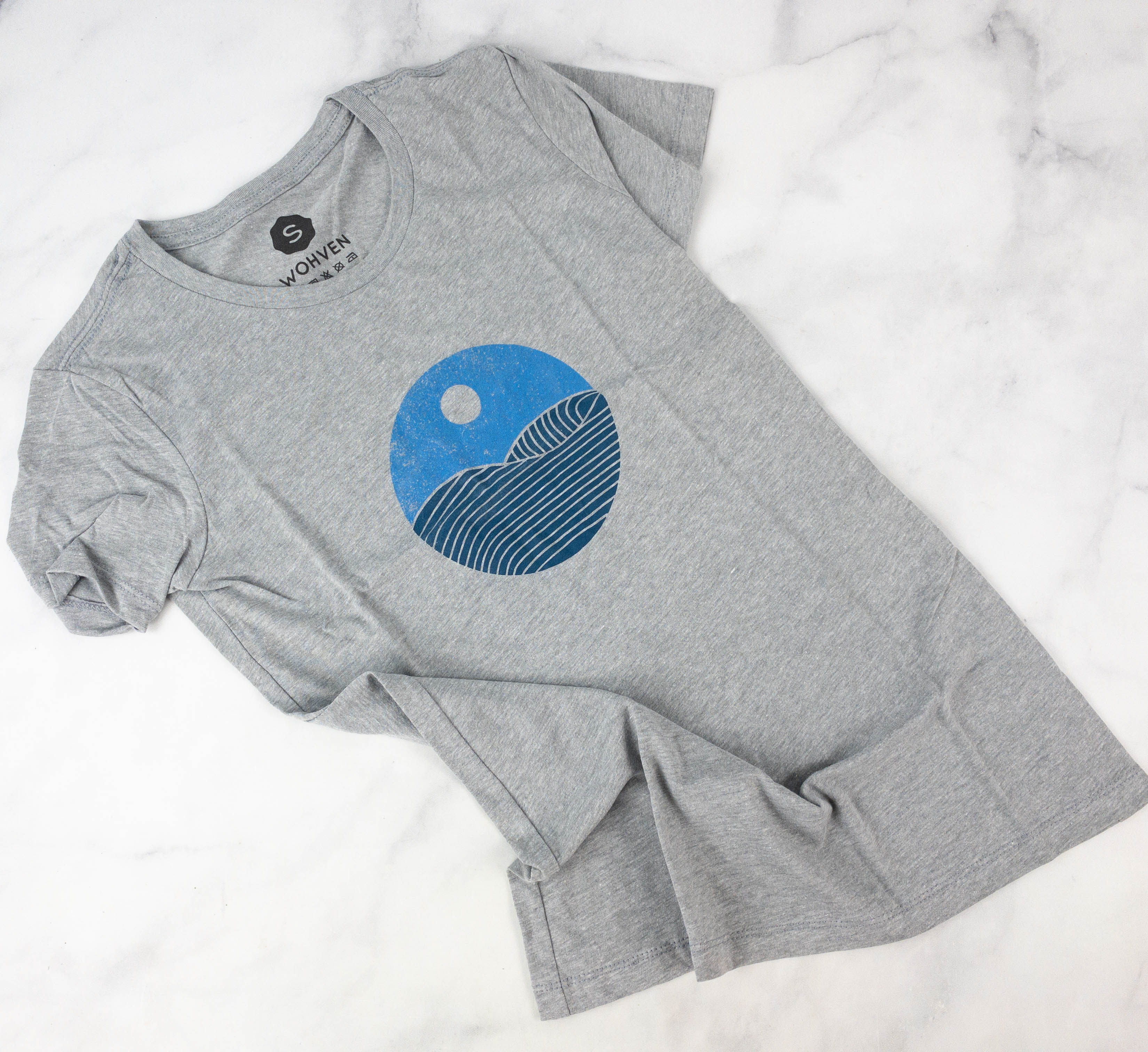 To emphasize the curves of the wearer, the women's t-shirt features a defined waist.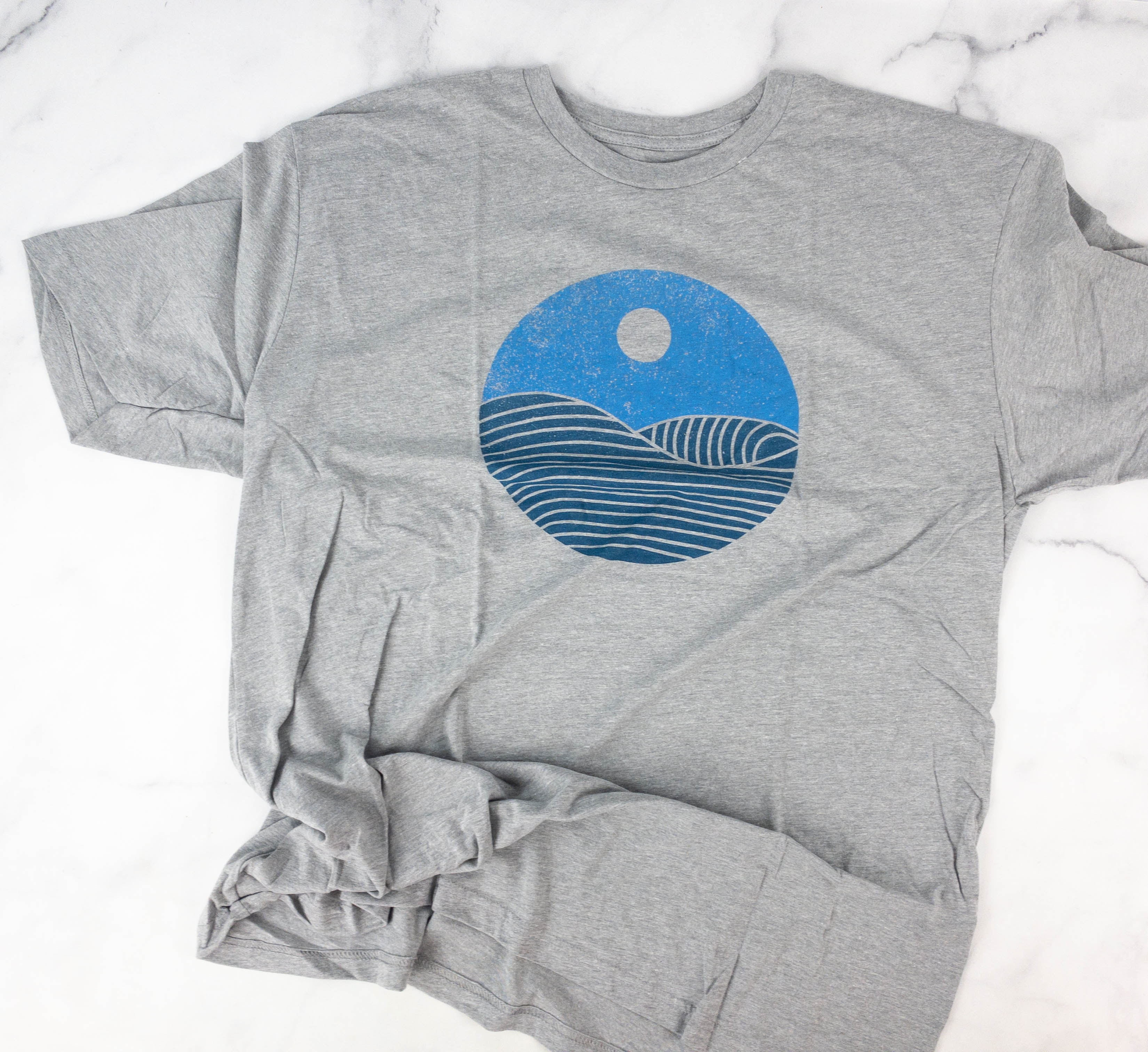 Next up is the men's t-shirt! It has a relaxed fit which allows the wearer to move comfortably.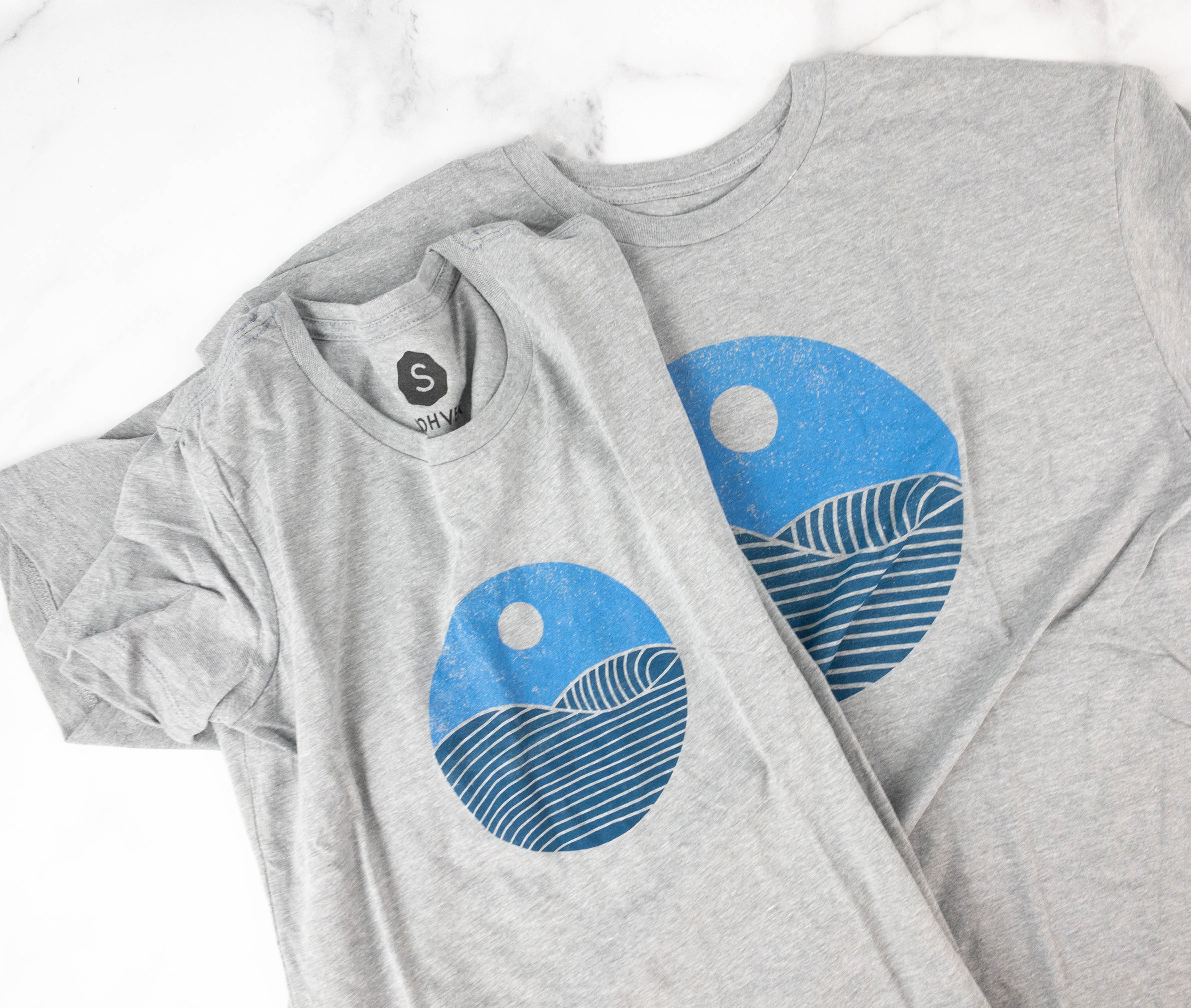 Both tees are in light gray. They are also made with high-quality materials, making them lightweight and breathable. The print is minimalistic, with simple lines and shapes making up a nature inspired scenery.
Wohven t-shirts are great for everyday wear! This month's featured design from Miles Tewson is simple yet eye-catching. It reminds me of a nice weather and it looks really refreshing to the eyes. Another great thing about the tees is that they are made from high-quality materials, so they stay in shape for a long time. This is definitely an ideal subscription if you love matching graphic tees for you and your loved one. They also offer a separate subscription for plain colored tees, in case you prefer that!
What do you think of Wohven?