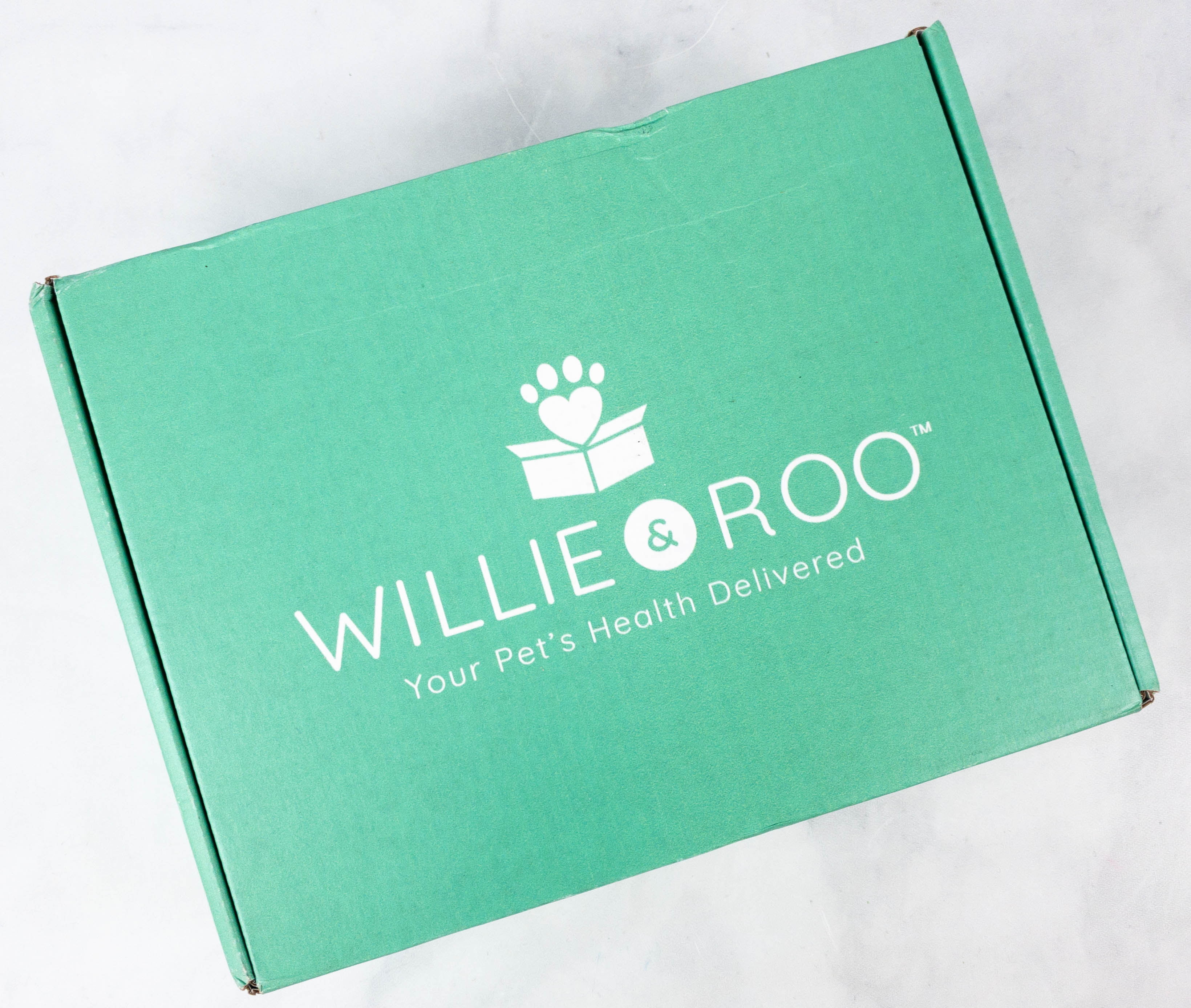 Willie & Roo is a pet wellness subscription that delivers personalized boxes for dogs or cats. Subscribers will be able to choose boxes based on their pet's size, as well as from three different subscription levels: Pampered, Healthy, or Happy.
Happy – wholesome all-natural treats, enriching toy or wellness product, healthy chew, personal web page for your pup (starts at $33.95 monthly)
Healthy – Everything in Happy plus a custom selected health supplement for your pet (starts at $42.95 monthly)
Pampered – Everything in Healthy plus a surprise pet PAWrent gift (starts at 49.95 monthly)
DEAL: Get 20% off your first 6 months on any dog or cat subscription! Use coupon code HELLOSUB20.
Willie & Roo's dog subscription box made the list in our 2021 readers' choice list of best subscriptions for dogs!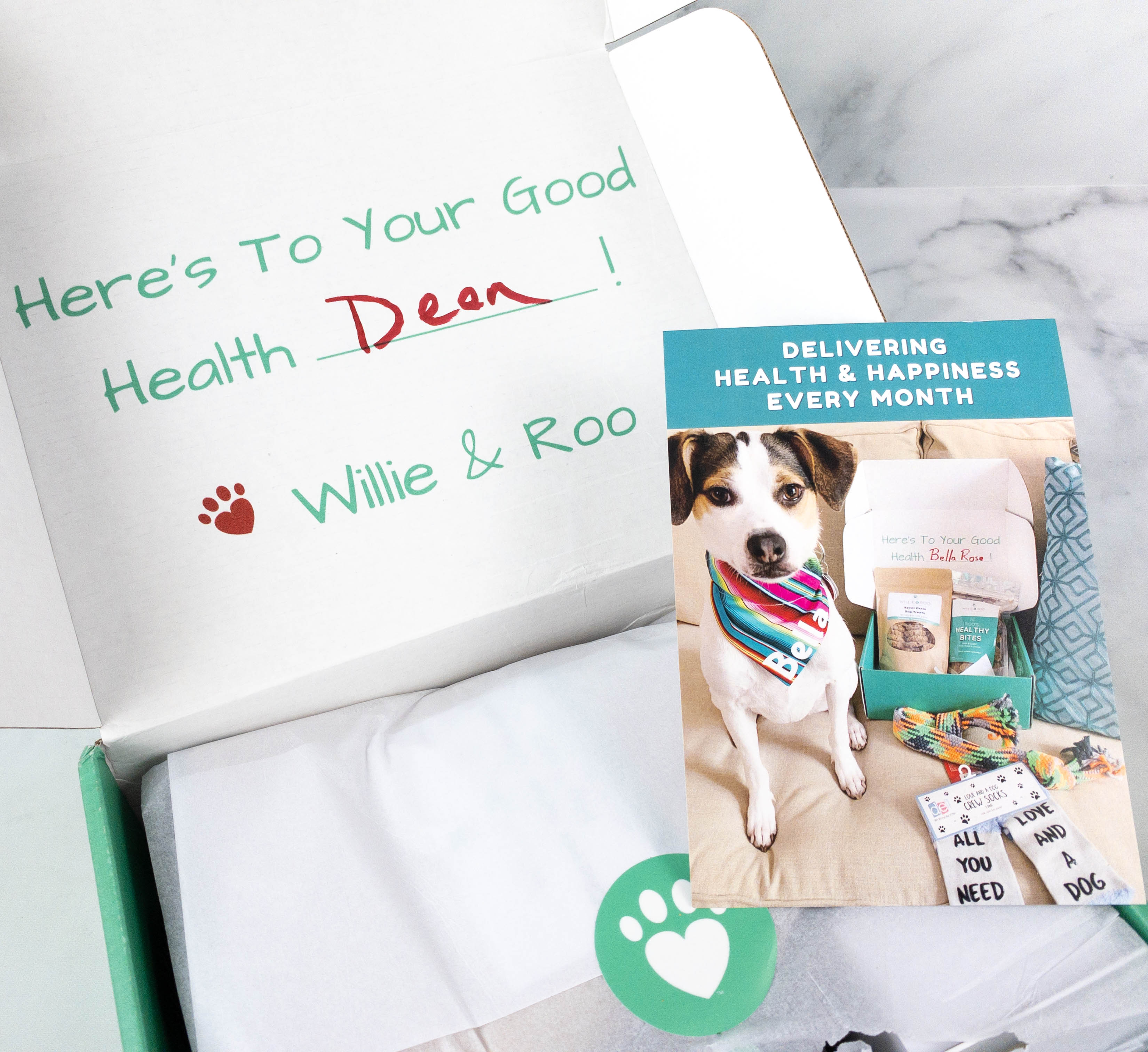 The interior of the box cover features a customized message for Dean!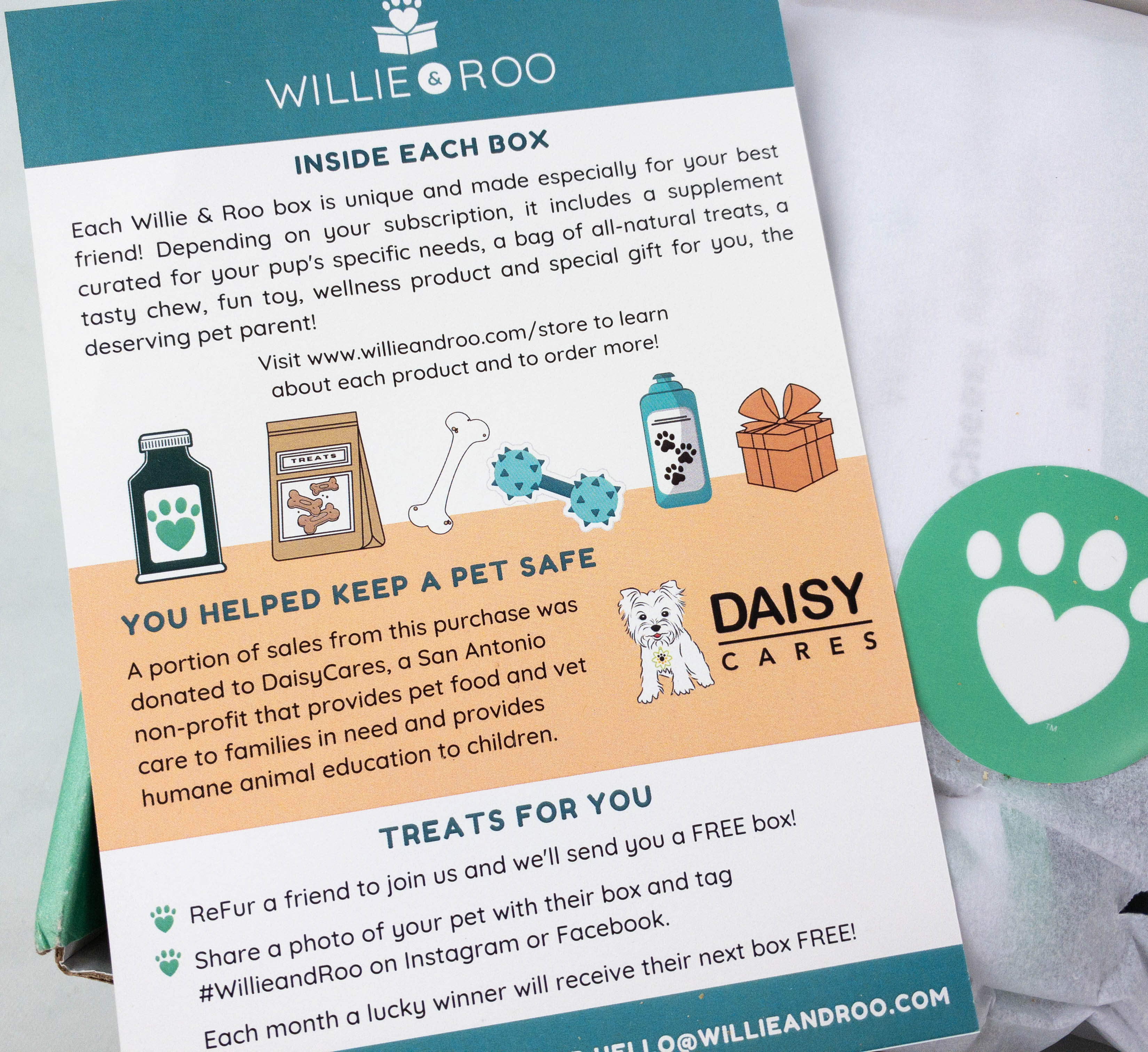 Included in this month's box is a cute card from Willie & Roo! This subscription also gives back to the community! They've partnered with Daisy Cares, and a percentage of all proceeds help support the organization's efforts.
Daisy Cares is a 501(c)(3) non-profit corporation created to provide pet food & medical care to needy pets, as well as reduce animal abuse through public education and awareness.
Everything in my box!
HugSmart Dura Guard Dog Toy. This month's featured toy is a cat plushie with a hole in the middle. It has a built in squeaker that keeps dogs entertained for hours. Its seams are also reinforced to keep the toy durable.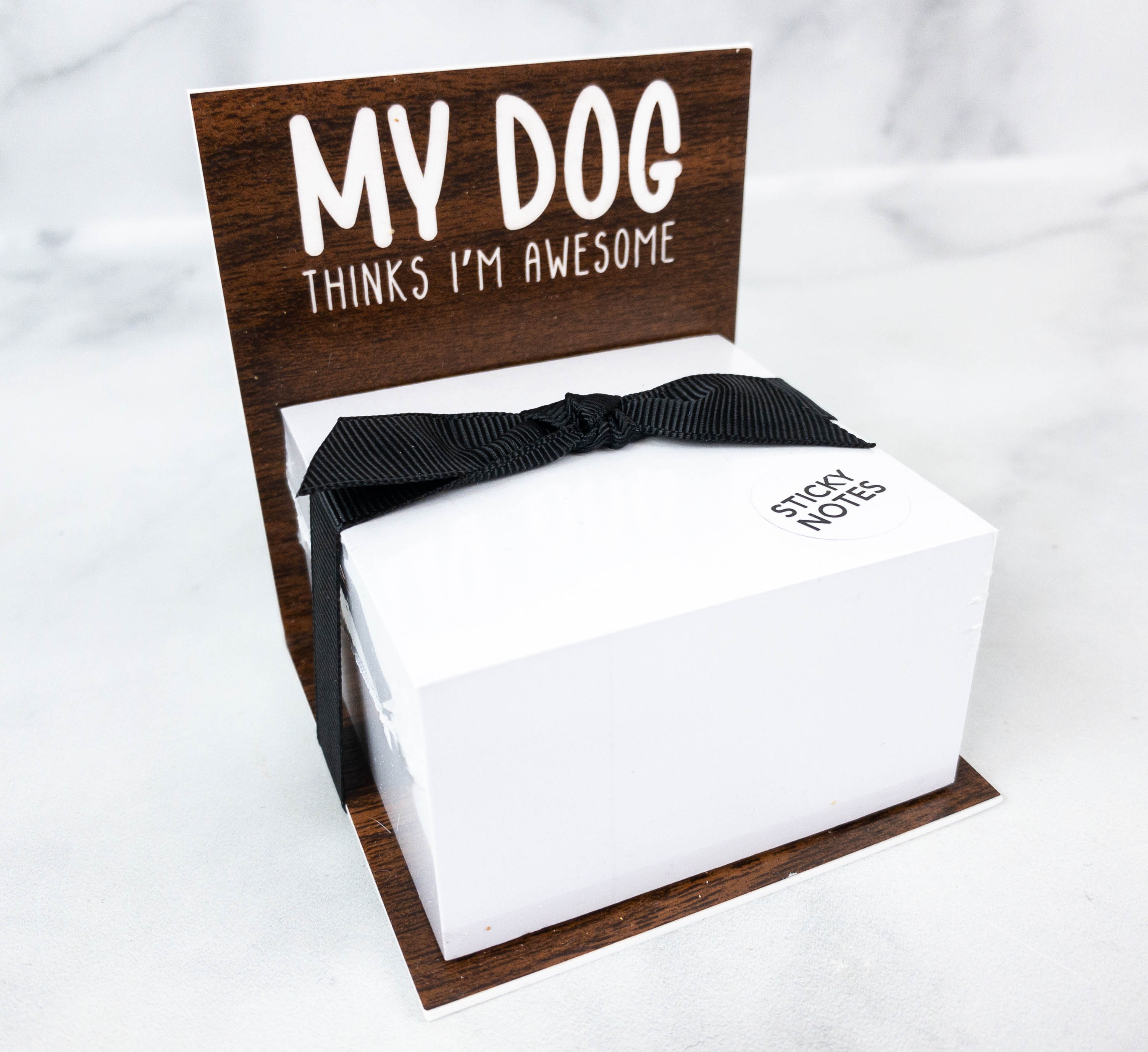 Sticky Notes. The next item is for the fur parents. It's a bunch of sticky notes that came with a holder so you can easily display it on your desk. There's also a nice message printed on it! It says "my dog thinks I'm awesome" and I love it!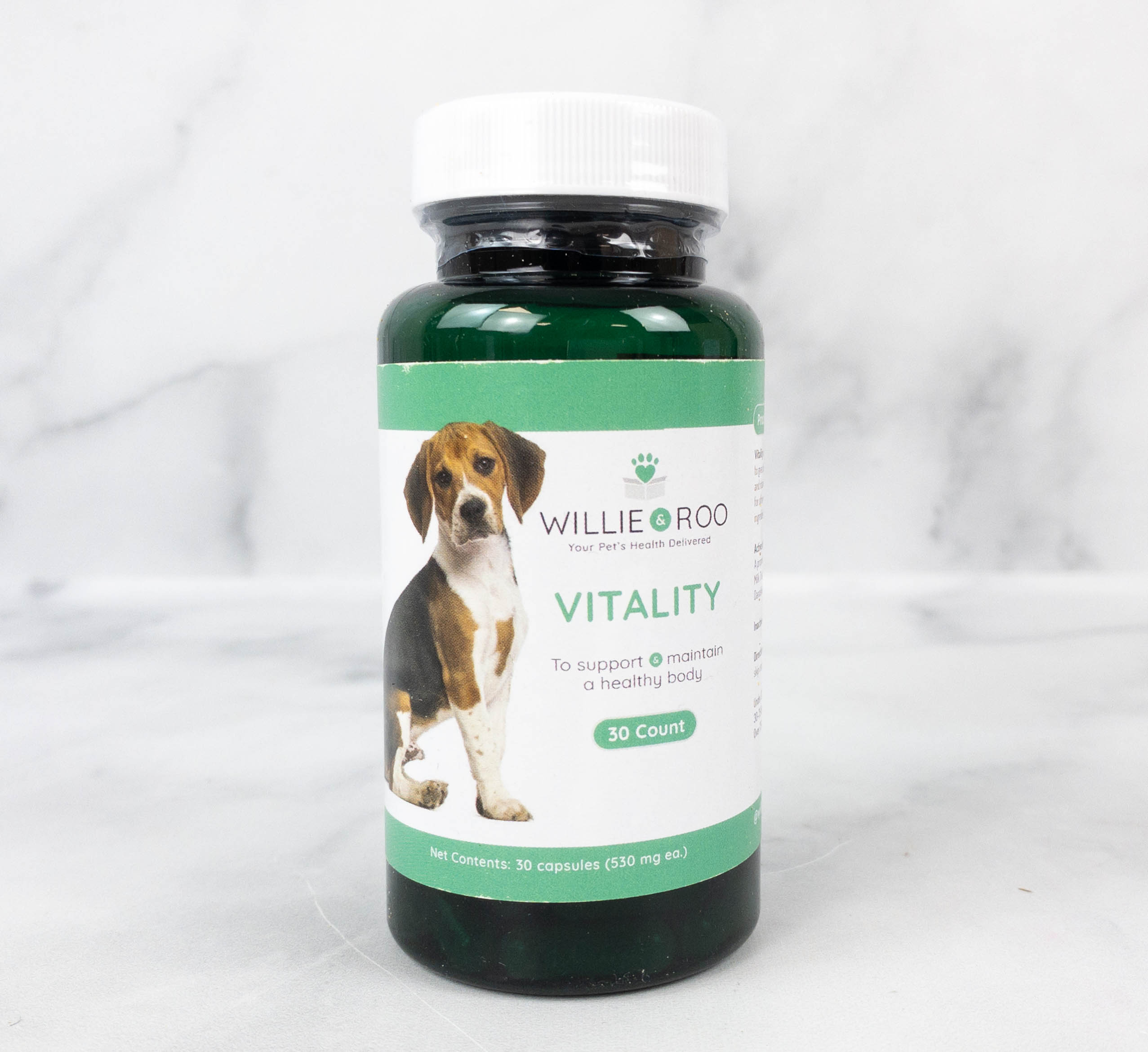 Vitality Supplement for Dogs ($19.95) Here's this month's supply of Vitality capsules for Dean. It's made from a combination of herbs which include echinacea, flax seed, milk thistle, psyllium, slippery elm, ashwagandha, dandelion, and Panax ginseng.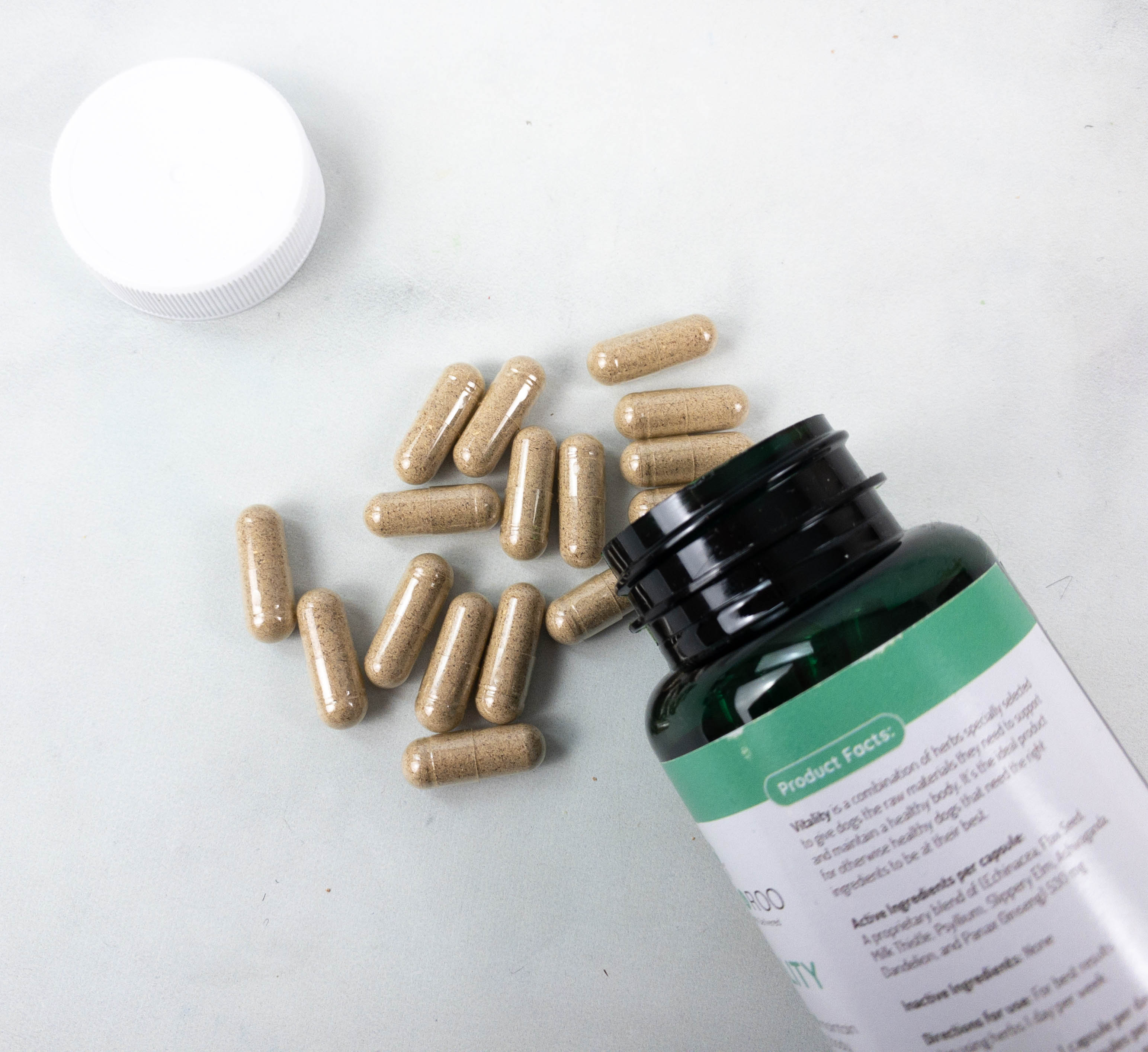 According to the label, dogs under 30 lbs. only need 1 capsule per day, while dogs that weigh 30-75 pounds need 2 capsules per day. Lastly, dogs over 75 lbs. can have 3 capsules a day.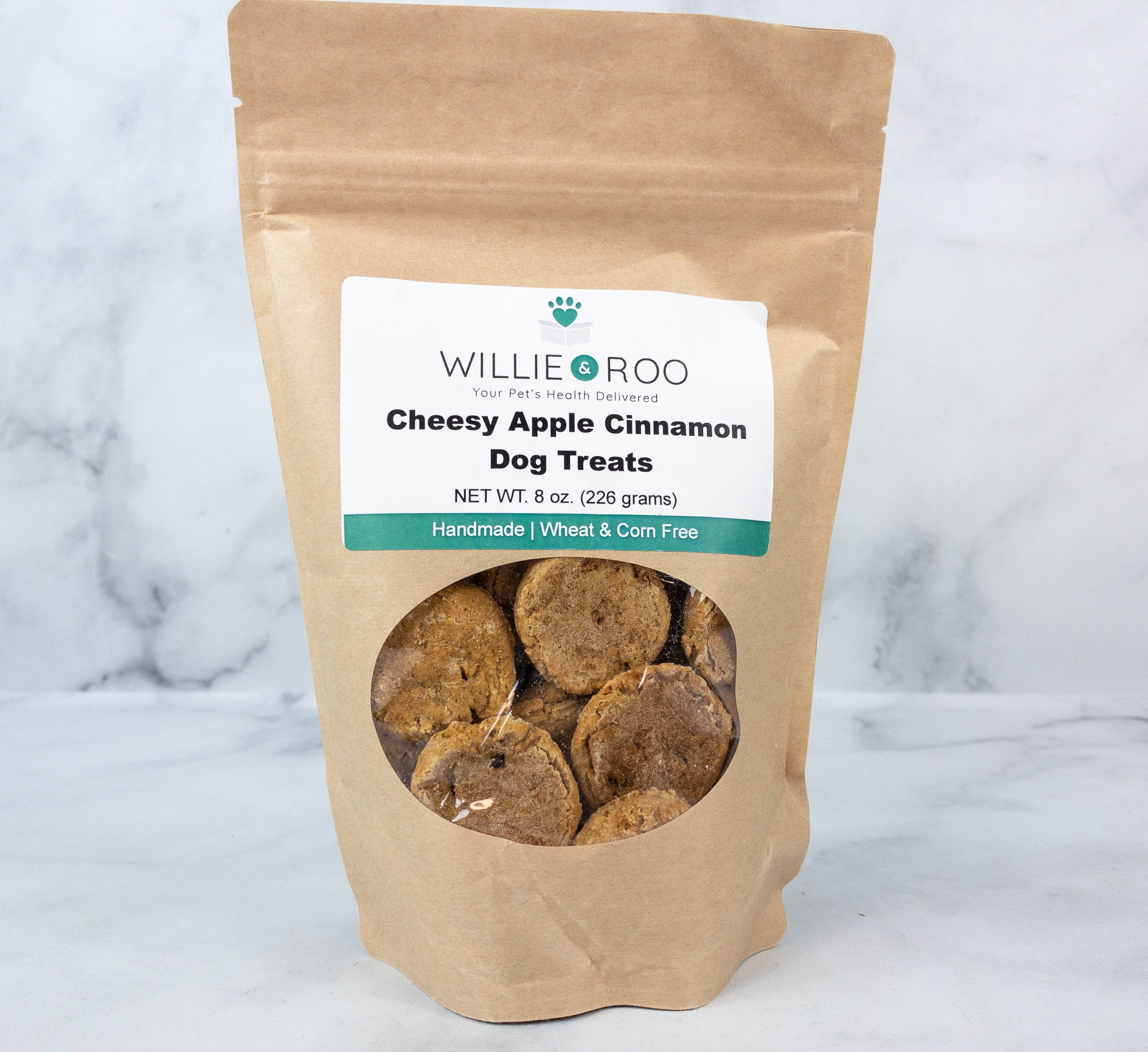 Cheesy Apple Cinnamon Dog Treats. As always, the box in includes a yummy treat for dogs! This month, it's made with apple, cinnamon, and cheese. It's also handmade and free from wheat and corn.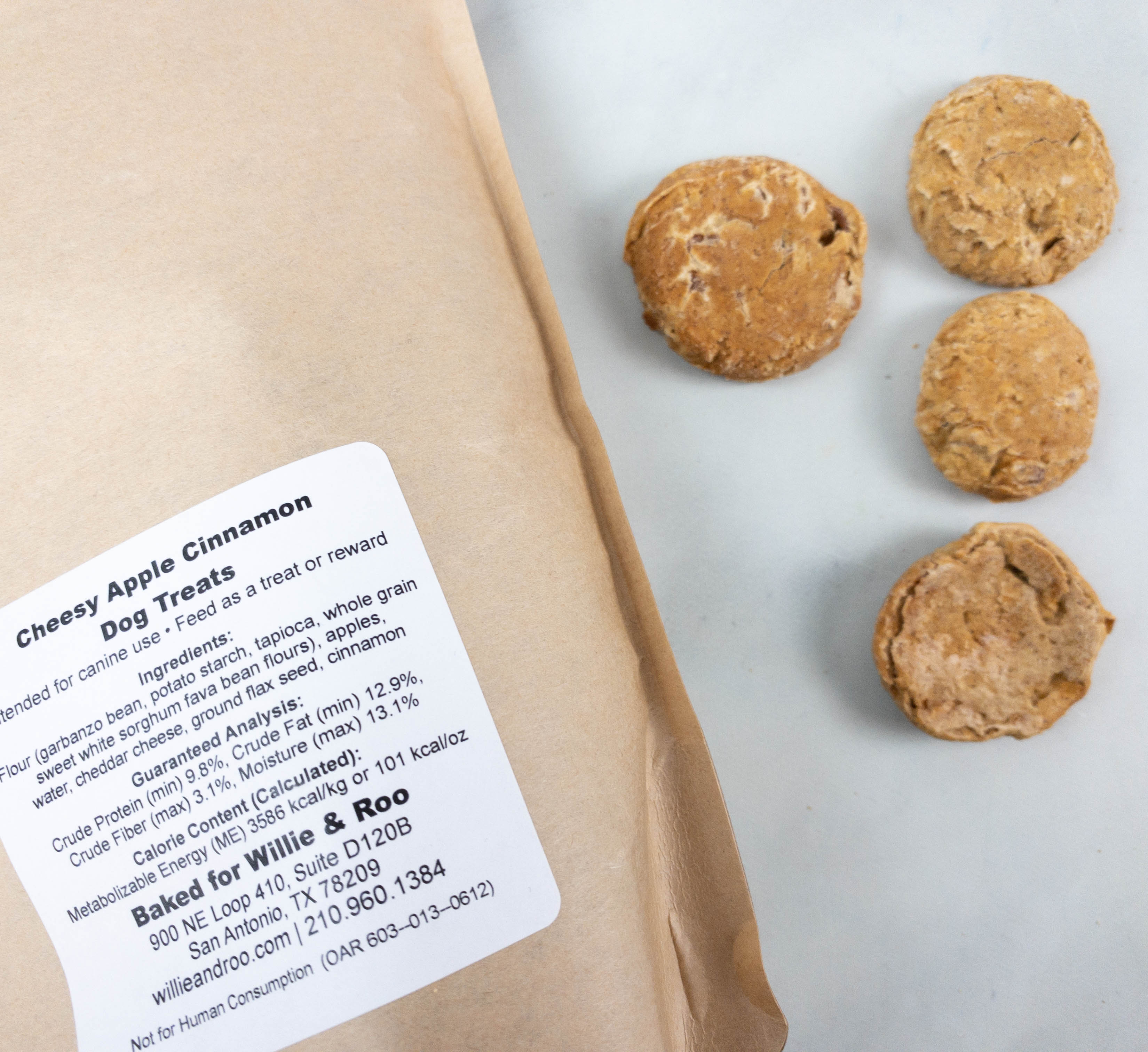 Each bite-sized piece is perfectly crunchy. It also makes a great training reward! The dogs are wild over these!
It's another great box from Willie & Roo! Focusing on pet health and wellness, it always includes a supplement for dogs. Dean's supplement is focused on boosting his vitality and I love that it's made with clean ingredients. Of course, the box also has a fun toy to keep dogs busy plus a delicious treat that we can give them as a training reward. Another thing I love about the box is that it has a monthly gift for fur parents. This month, it's a set of sticky notes that can be used whether at home or at the office. If you want a subscription that helps ensure that your dog is healthy and happy, this would be a good pick!
What do you think of the Willie & Roo box?