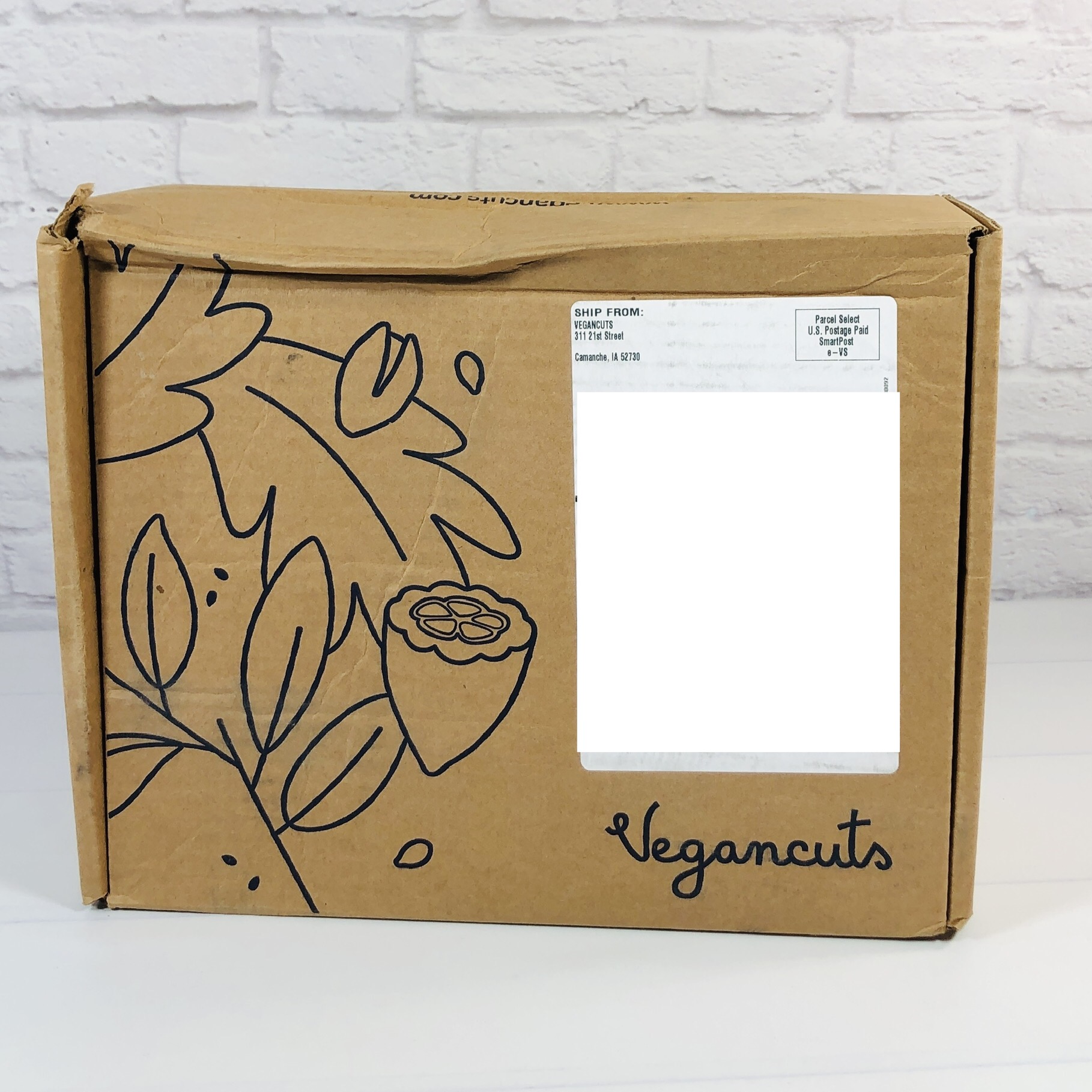 Vegancuts Snack Box is a monthly vegan food subscription that delivers 10 or more organic and vegan treats each month. Snacks can include a pantry item or drink and most snacks are gluten-free. Each subscription box costs $24.95 monthly, or save a bit with a longer pre-paid term.
From vegan mac and cheese and delicious vegan chocolate, to avocado chips, hummus crackers and superfood smoothies, the Vegancuts Snack Box is your monthly delivery of the best vegan snacks and meal items, and drinks on the market. Open the door to at least 10 sweet & savory vegan snacks to make vegan living easier than ever before.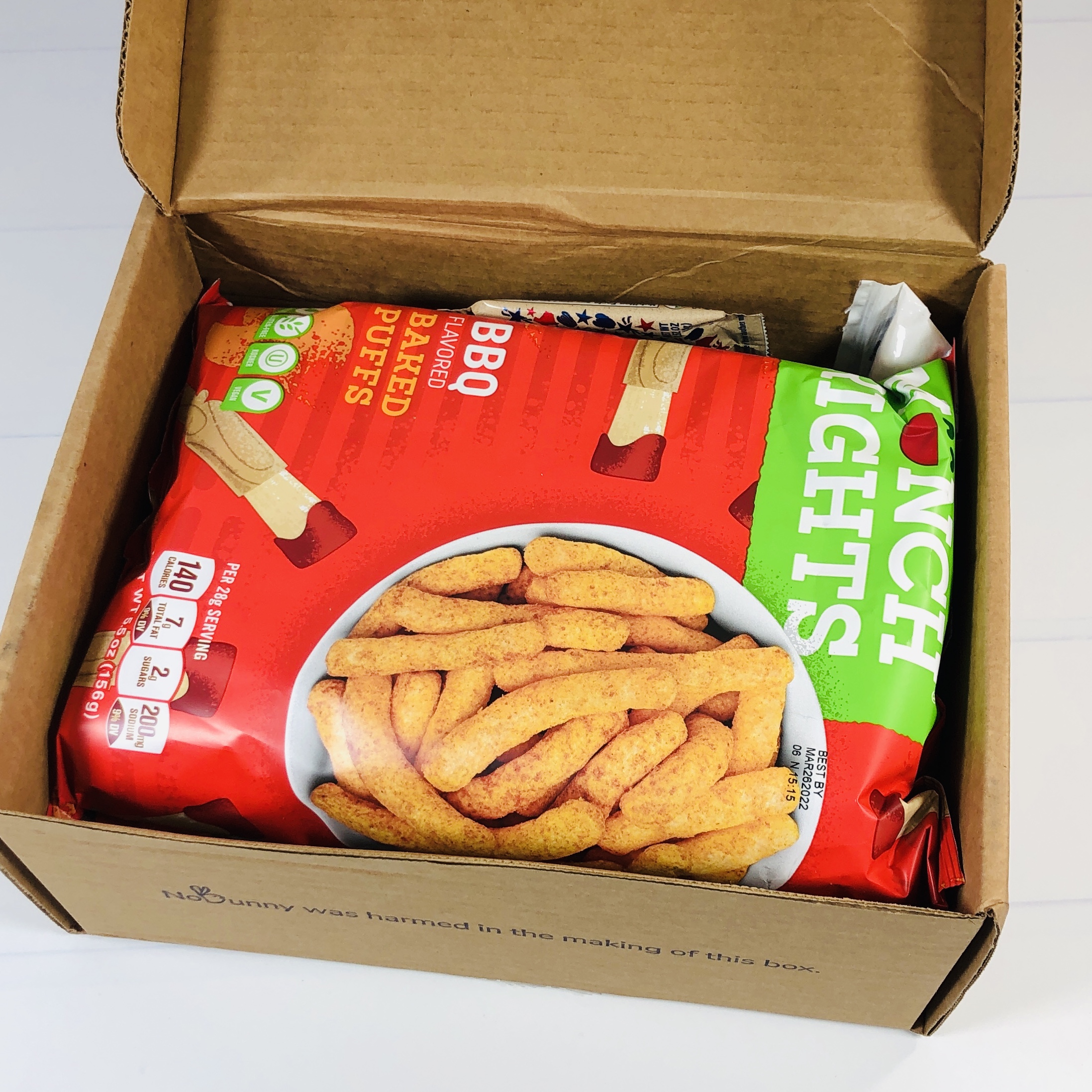 Packed as always!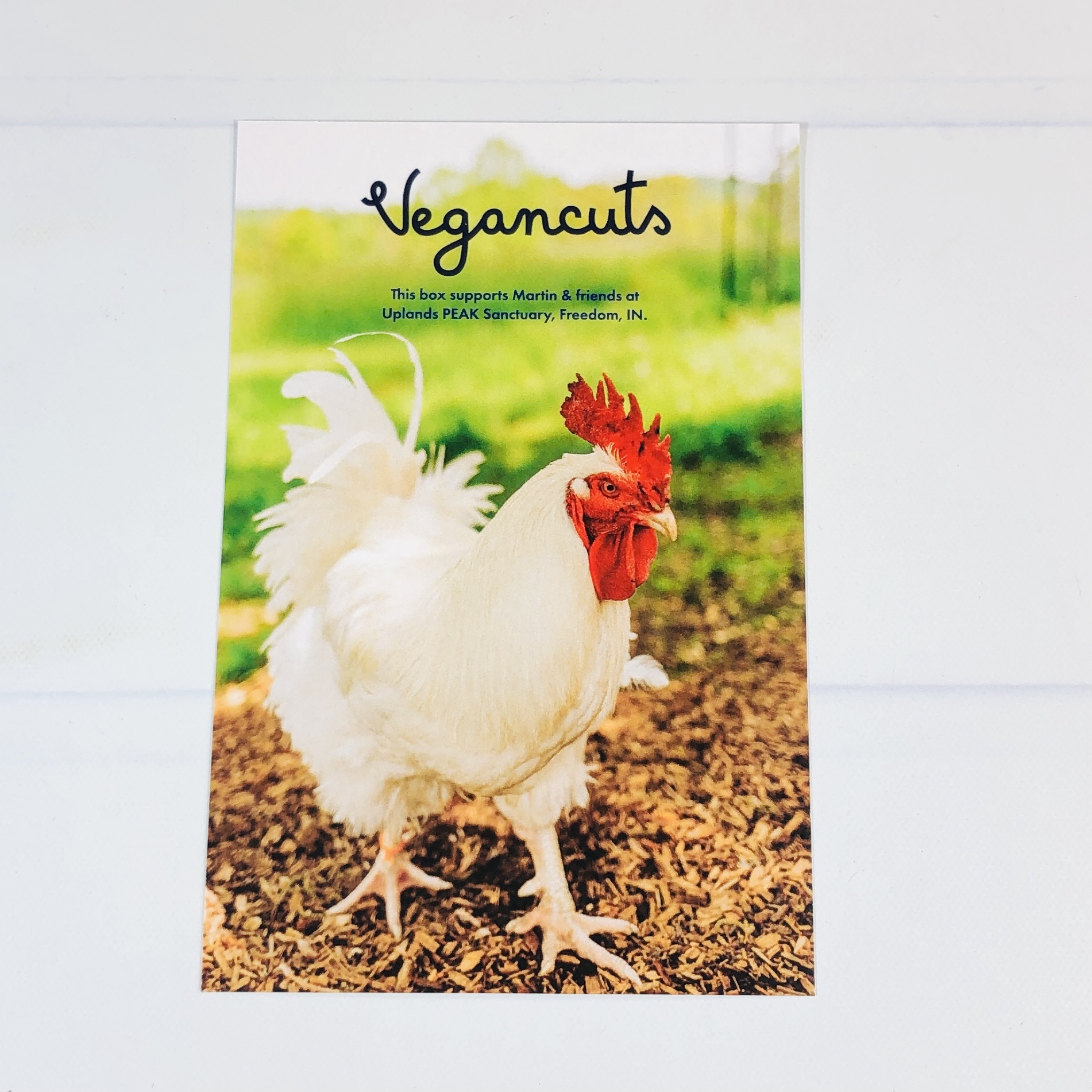 Some proceeds will go towards Uplands PEAK Sanctuary!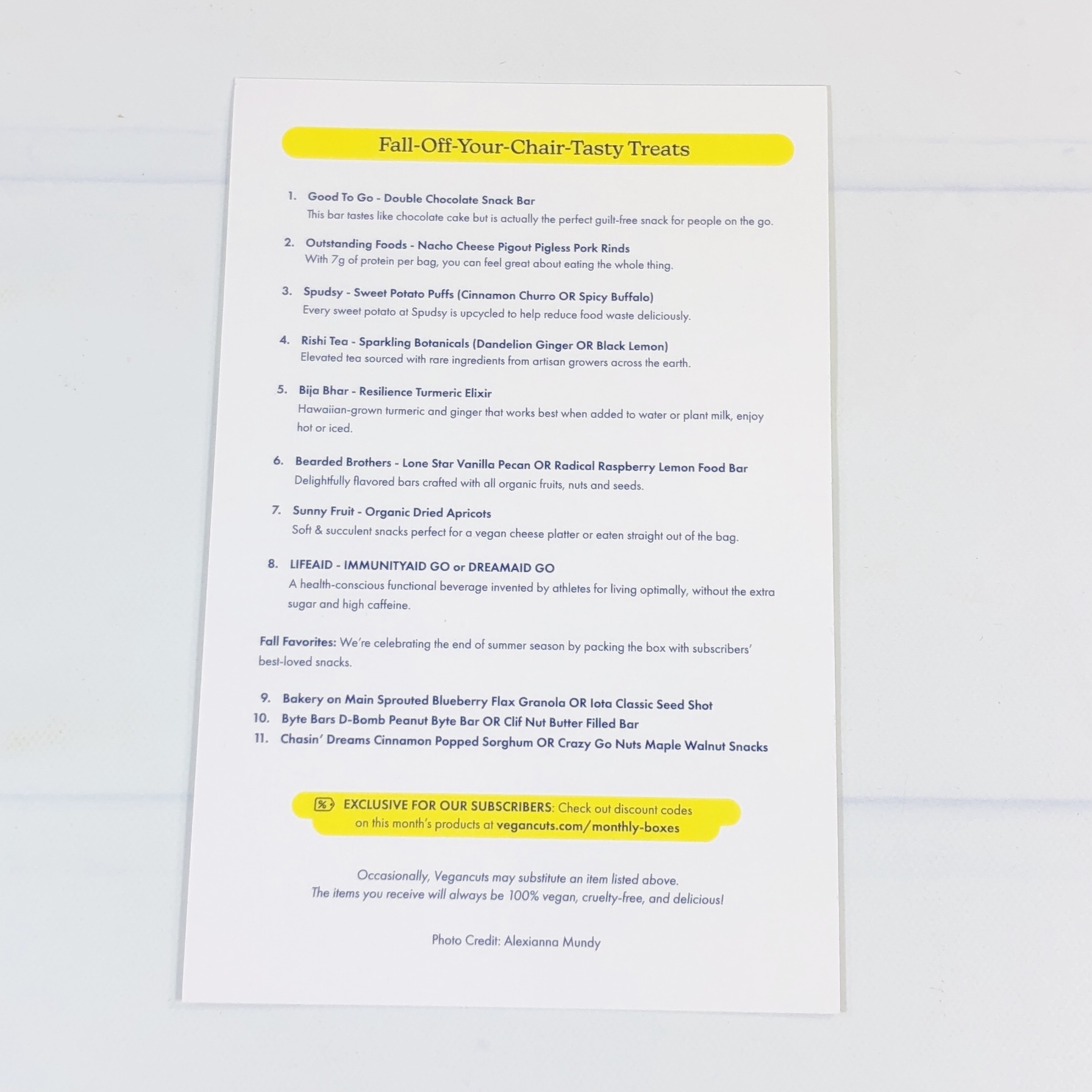 The theme for the September box was Fall-Off-Your-Chair Tasty Treats. The bottom of the card says that substitutions may be made. Check out the website for additional savings when you order full sizes from the featured brands. Also, subscribers will receive some "Fall Favorites" as noted near the bottom of the card. NOTE: I was missing item #5 but received a huge bag of BBQ puffs instead, and I received a different Bakery on Main cereal than what was listed at #9.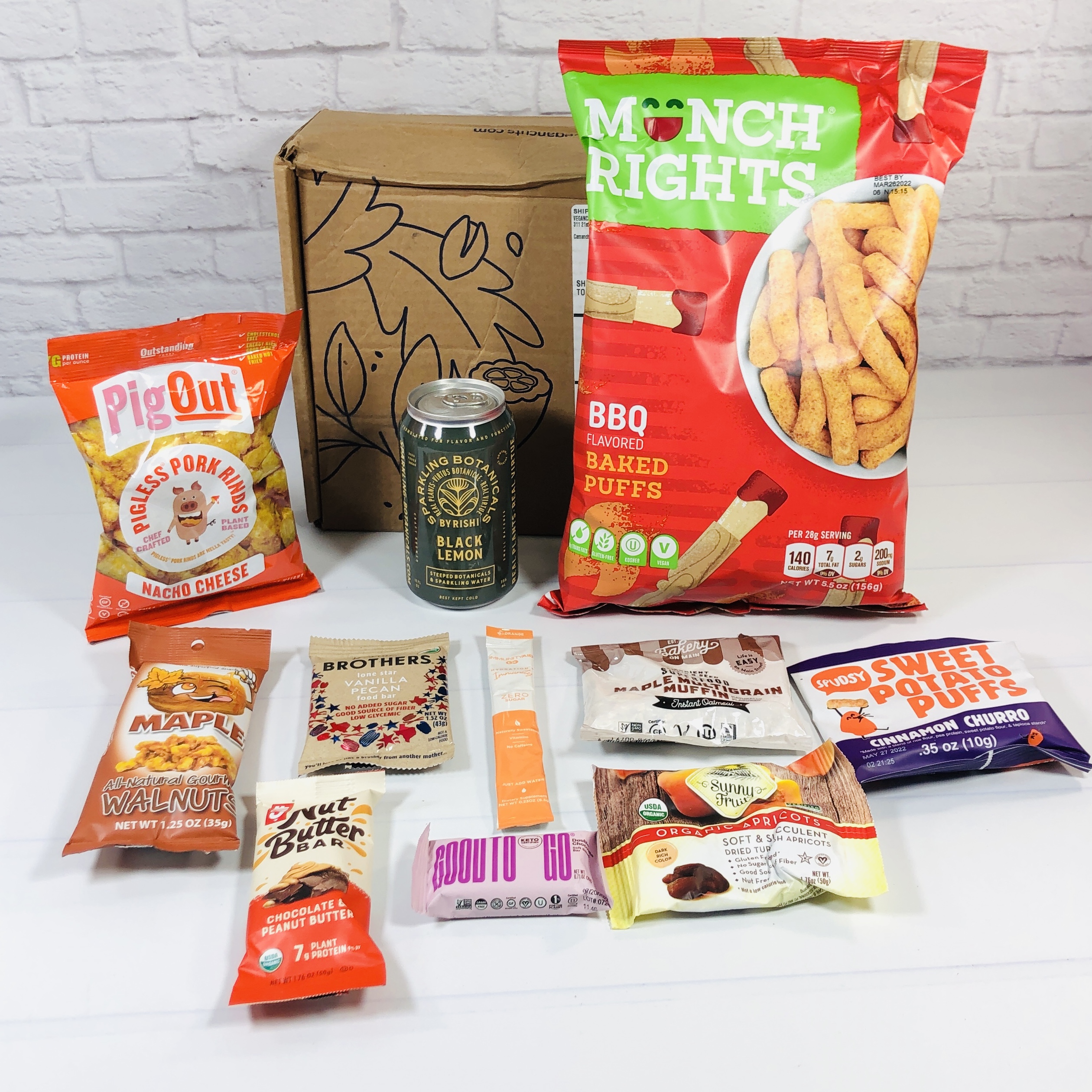 Everything in my box!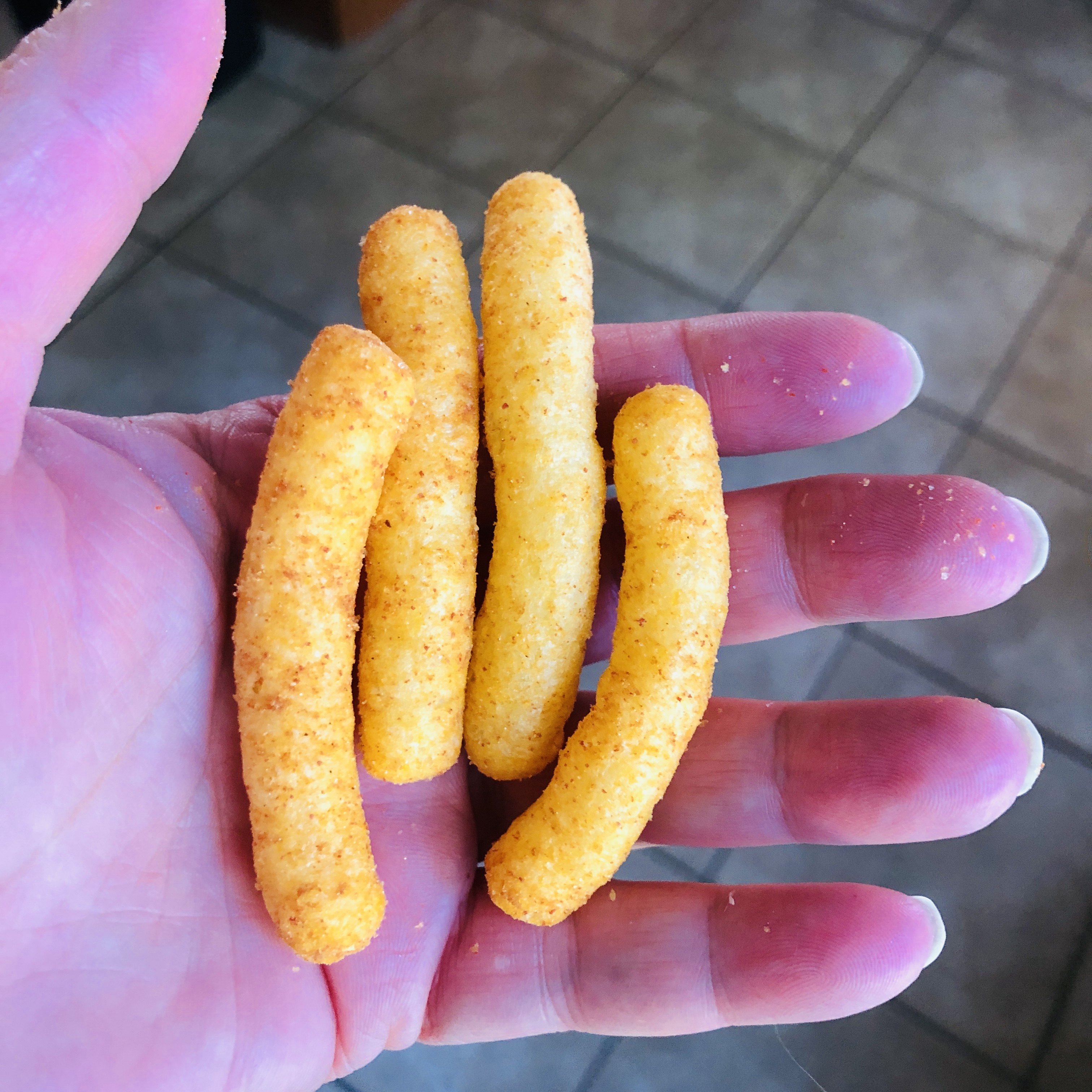 Munch Rights BBQ Flavored Baked Puffs ($5.61) This snack wasn't on the card but it was a huge bag — there's about 6 servings inside! These are puffy corn puffs with a BBQ-ish flavor that is missing something, or maybe it's just not what I'm used to, there's no punch. Also, there's a some kind of weird apple flavor note in there that is kind of off-putting to me.
Sparkling Botanicals Black Lemon Steeped Botanicals & Sparkling Water ($3.33) There were two variations of this drink sent and I was quite pleased I received this one. I poured it into a glass and thought it was funny that it developed a head like you might see in draft beer. This is a carbonated black tea drink with lemon and black lemon, a type of dried lime. There's no sweetener in here although it kind of reminds me of an iced lemon tea from a can I once tried. I can't really think of this as a tea, although there is some caffeine, but it was a refreshing bubbly drink!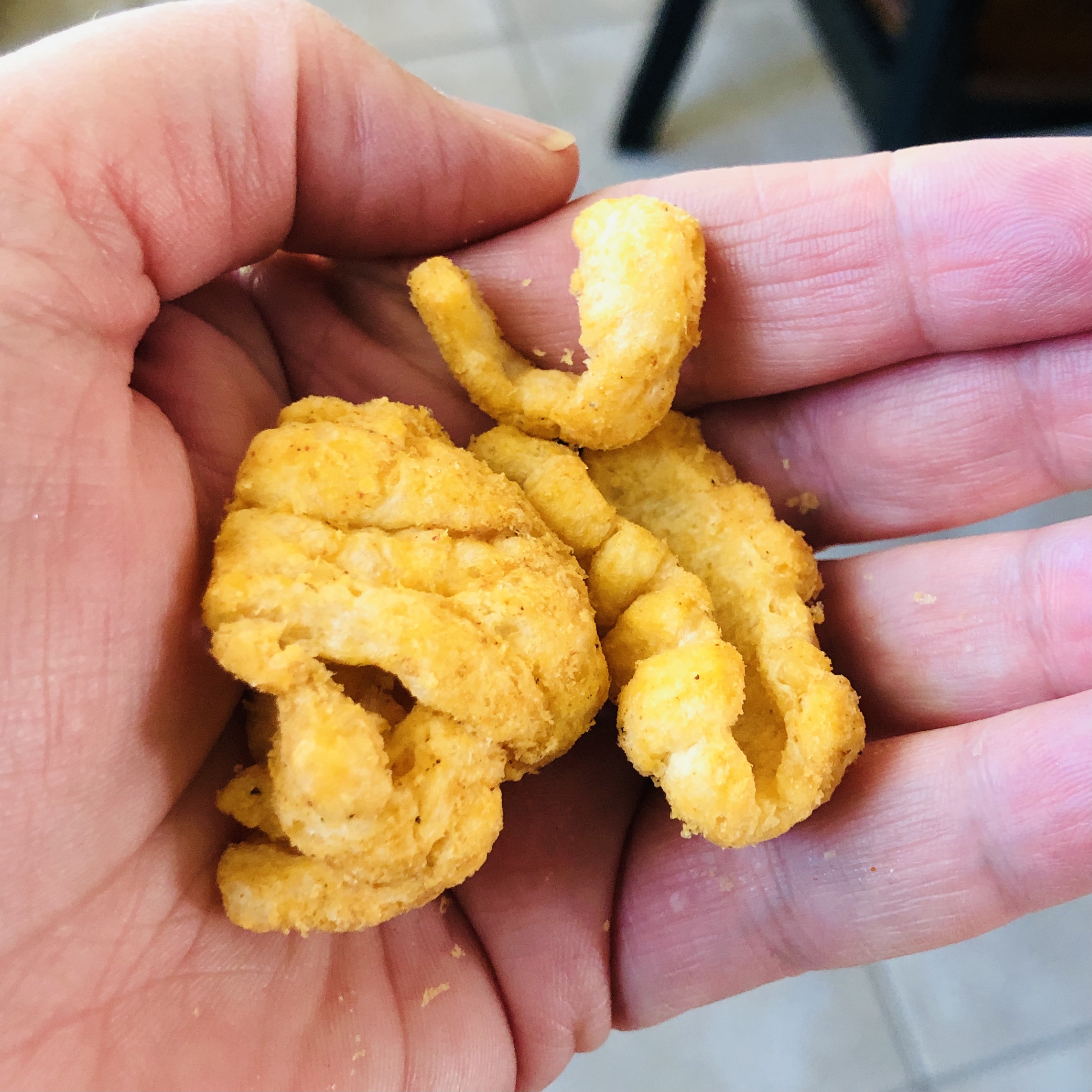 Outstanding Pig Out Pigless Pork Rinds Nacho Cheese ($0.99) I like the flavor of this rice and pea grit snack. The chips are crunchy and have a lightly spicy "cheese" nacho flavor that has some smokiness to it too, like BBQ chips.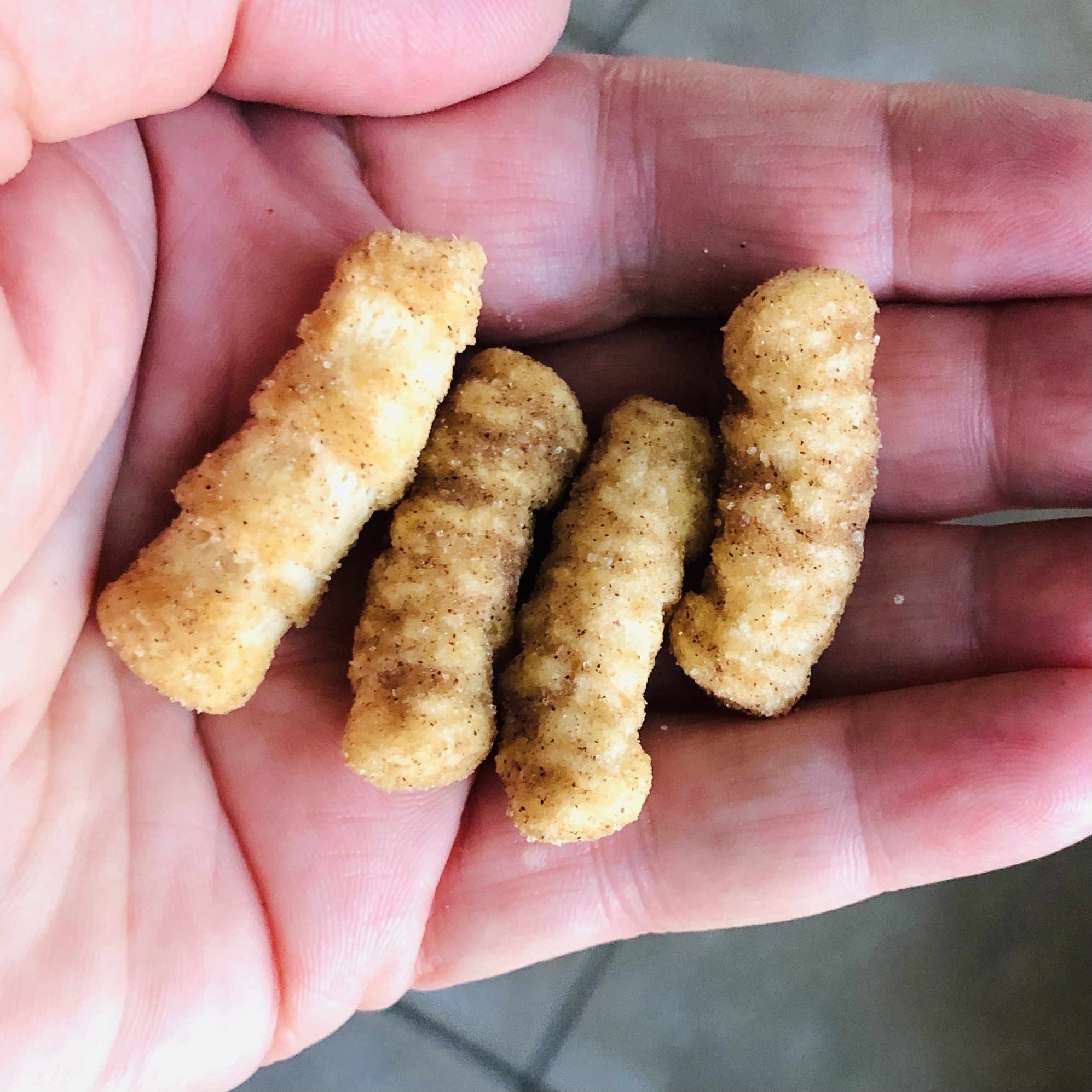 Spudsy Sweet Potato Puffs Cinnamon Churro ($0.48) The usual serving size of this snack is 1 1/3 cups and there's nowhere near that much in this bag, it has maybe 10 pieces and I estimate it is about 54 calories worth. The base is a mixture that includes rice flour, pea protein isolate, and sweet potato flour but it's the buttery cinnamon sugar coating that is spot on for providing that churro flavor.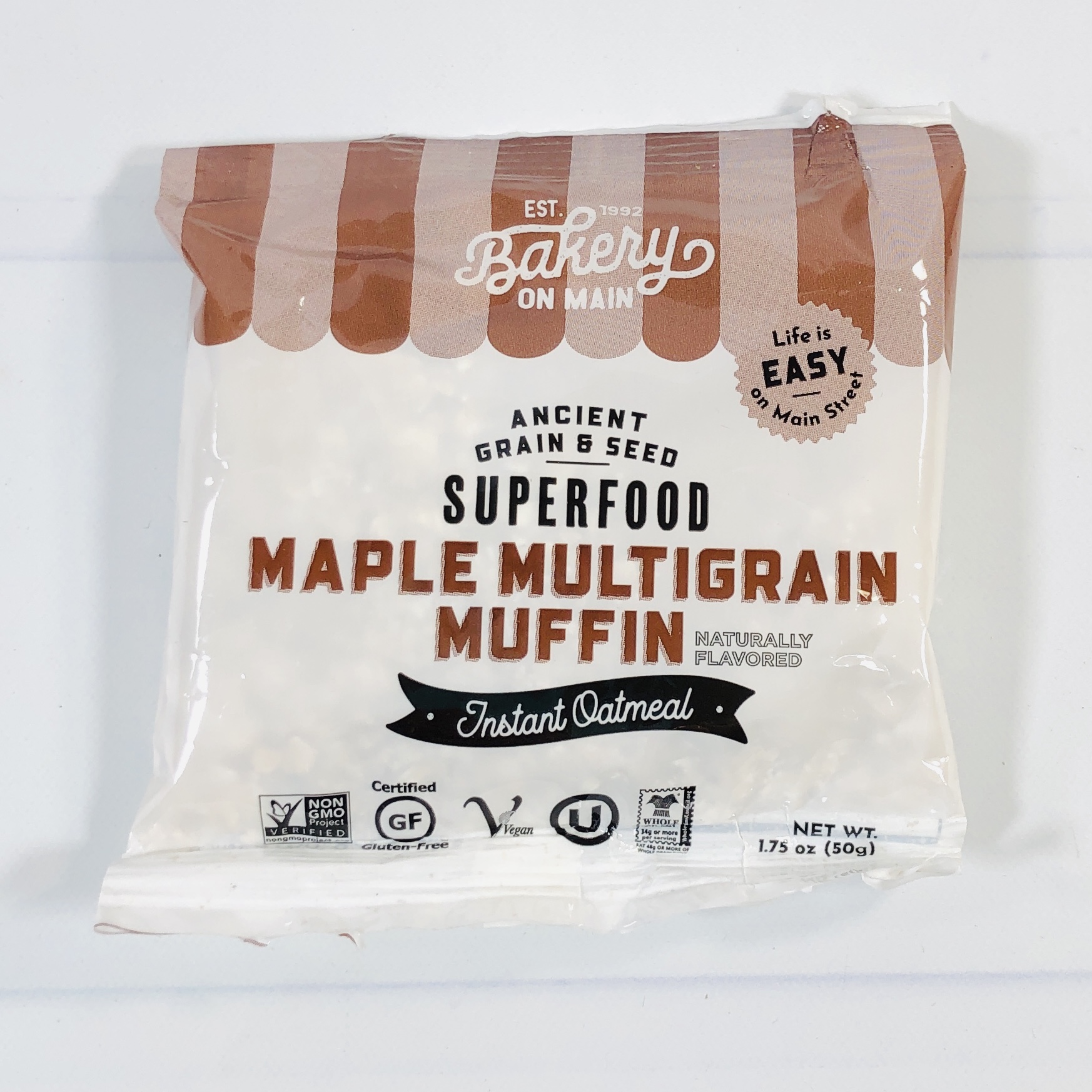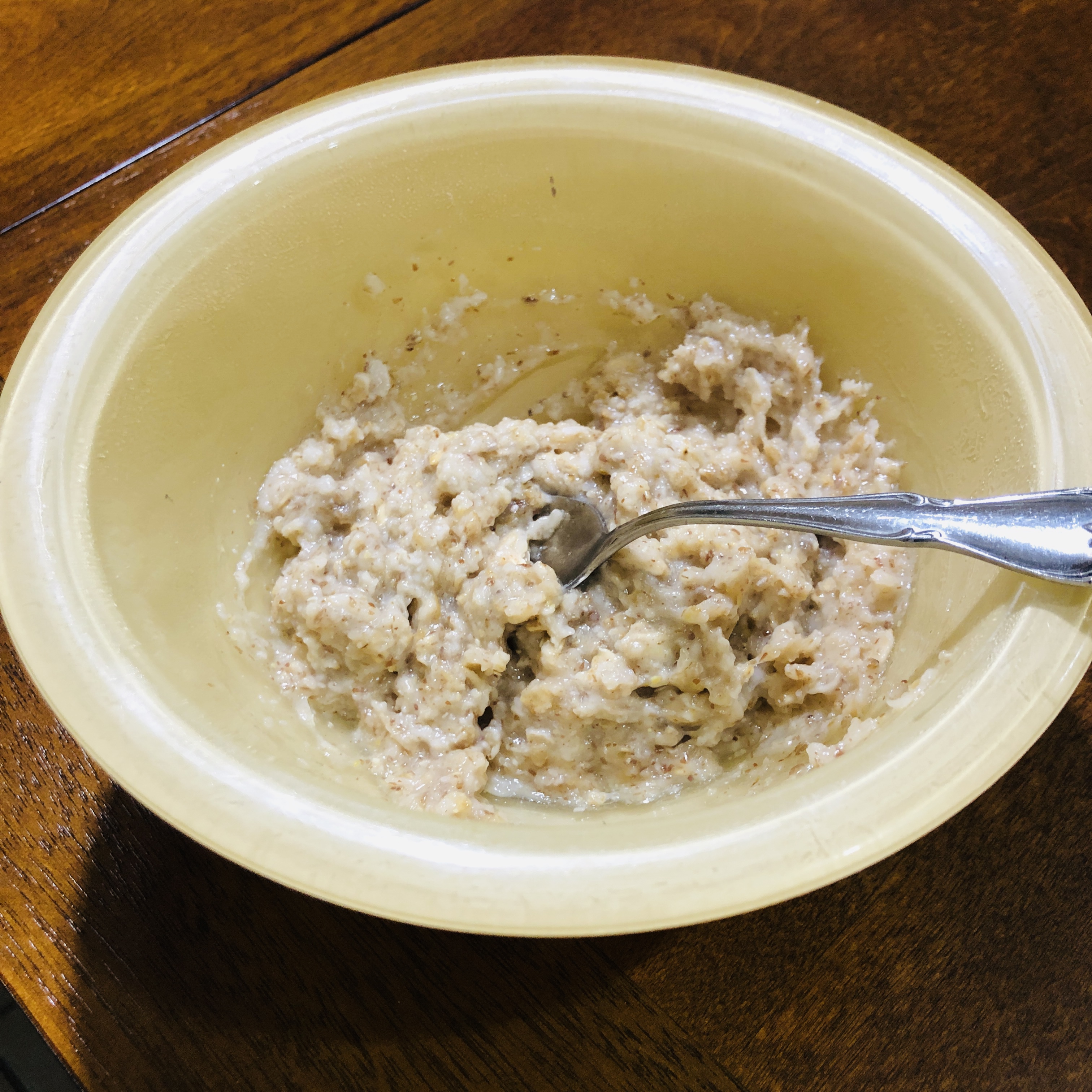 Bakery On Main Maple Multigrain Muffin is an instant oatmeal, just add boiling water or mix with cold water and microwave. That's what I did, and I used 1/2 cup of water, but I would suggest using the higher water recommendation (2/3 cup) because it was rather thick and there were some spots that weren't quite moist. No sweetening was needed, it already has sugar and maple sugar, plus it has quinoa, flax, chia, and amaranth along with oats. Pour your favorite alternative milk over top if you like, or add toasted nuts and sliced fruit.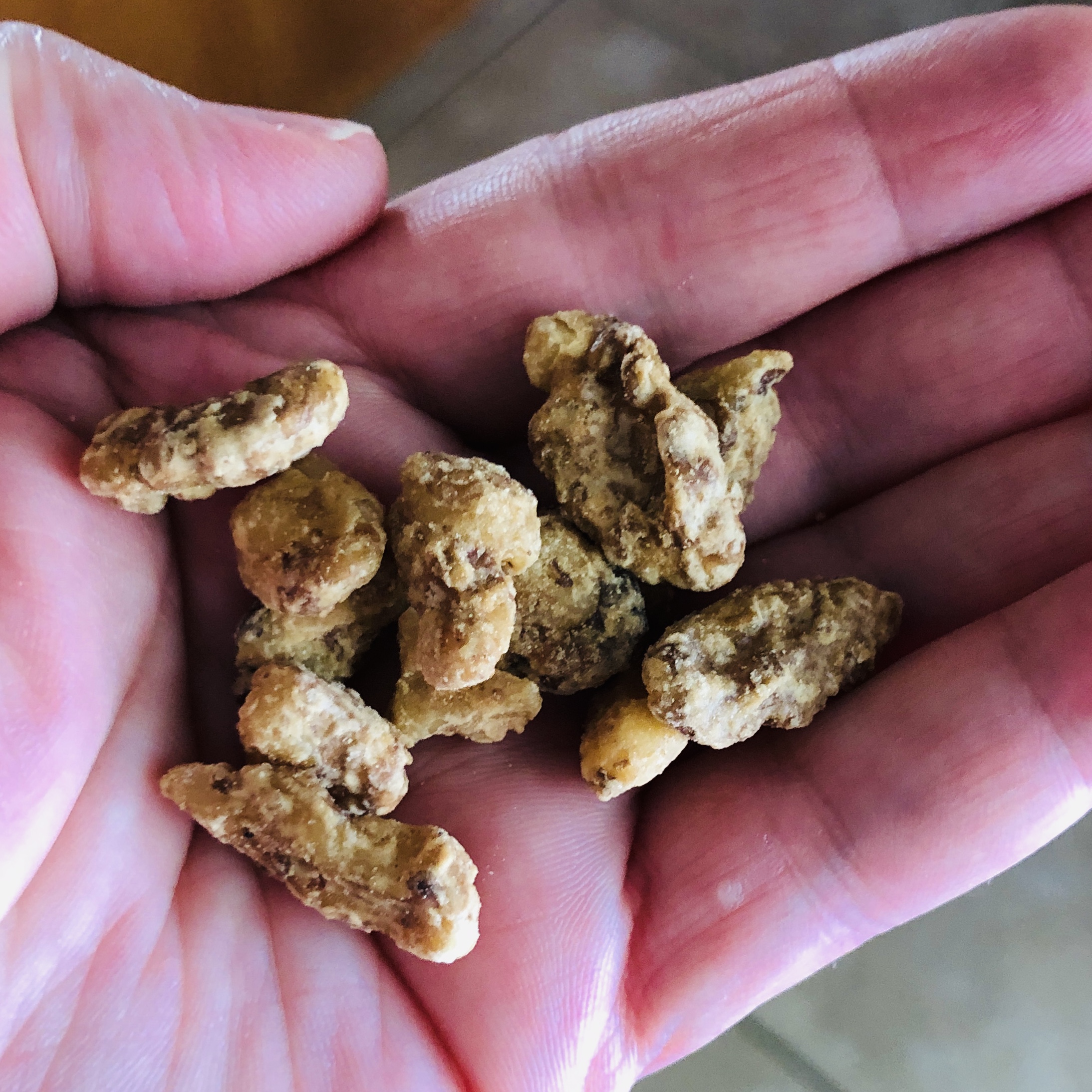 Crazy Go Nuts Maple All-Natural Gourmet Walnuts ($1.06) This is a simple snack — walnuts glazed with sugar and maple syrup. I don't even think the walnuts are toasted, but they are sweet and tasty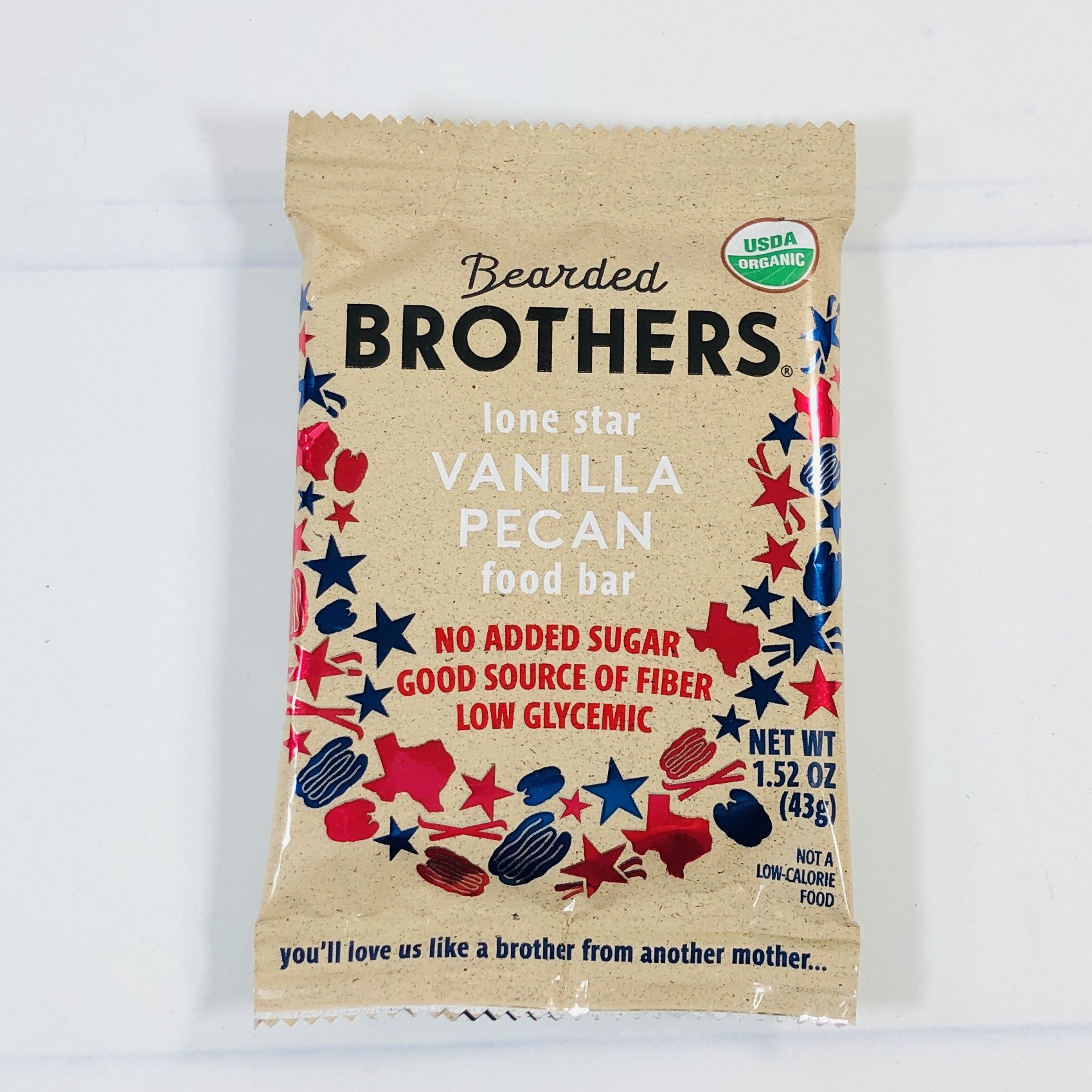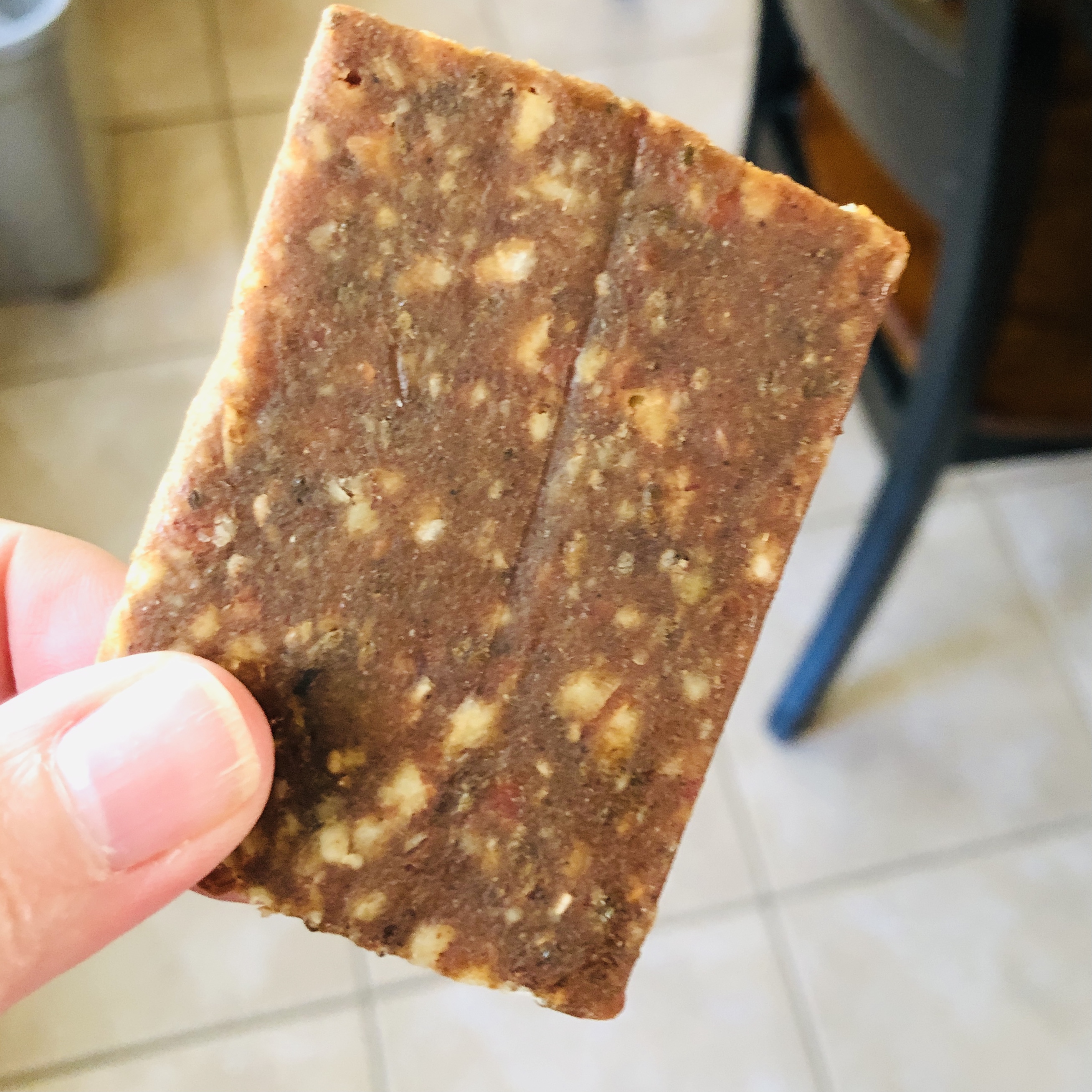 Bearded Brothers Vanilla Pecan Food Bar ($2.08) Turns out this brand is located in Austin, like me! When I saw the ingredients (pecans, dates, chia, cinnamon, vanilla, and sea salt) I immediately thought of one of my favorite snacks, LARA Bars. LARA Bars always feel a little greasy to me but this was packed a little firmer and had no greasiness, but oh, it was SO GOOD!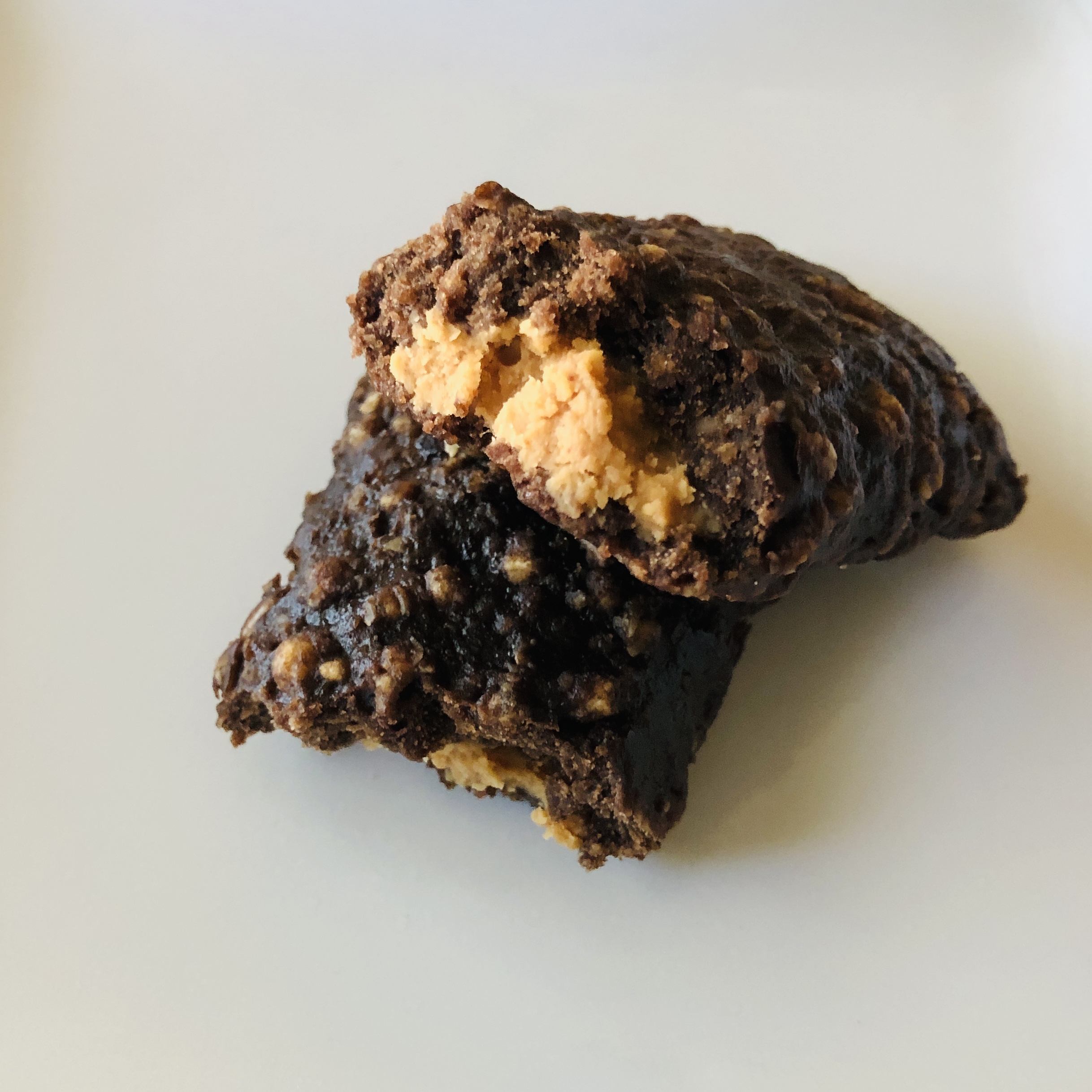 Clif Nut Butter Bar Chocolate & Peanut Butter ($2.29) Peanut butter, oats, dates, and pea protein are in this bar. It's soft-baked and has an even softer filling in the middle. It reminds me of no-bake cookies, very tasty.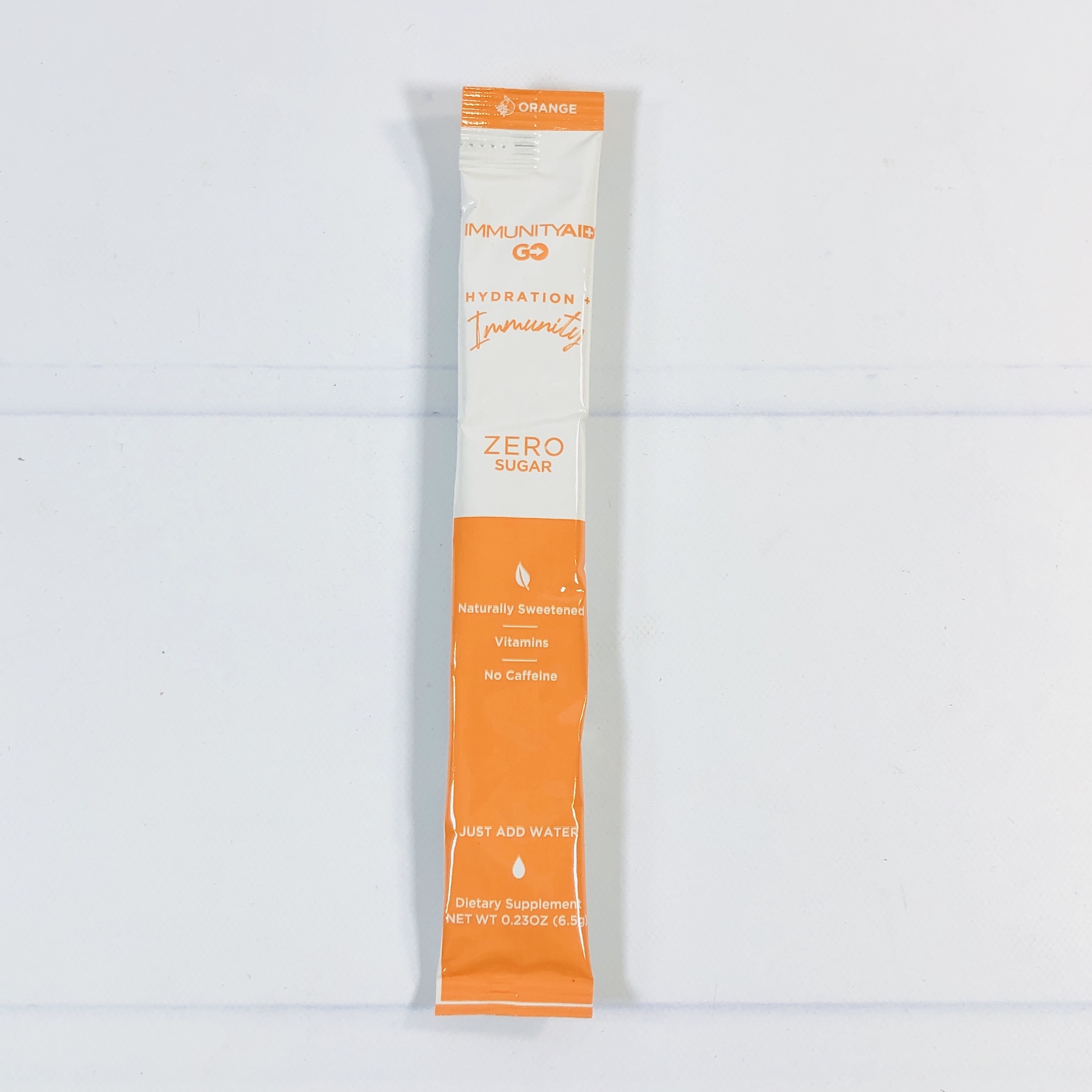 Immunity Aid Go Zero Sugar ($1.33) I tend to avoid products sweetened with stevia and monk fruit, but if they come in a subscription box I will give them a try. This one wasn't too bad as far as aftertastes go, it reminded me of when I used to drink Crystal Light about 30 years ago, and it has a citrus flavor. It's supposed to boost immunity with vitamin C, zinc, and echinacea.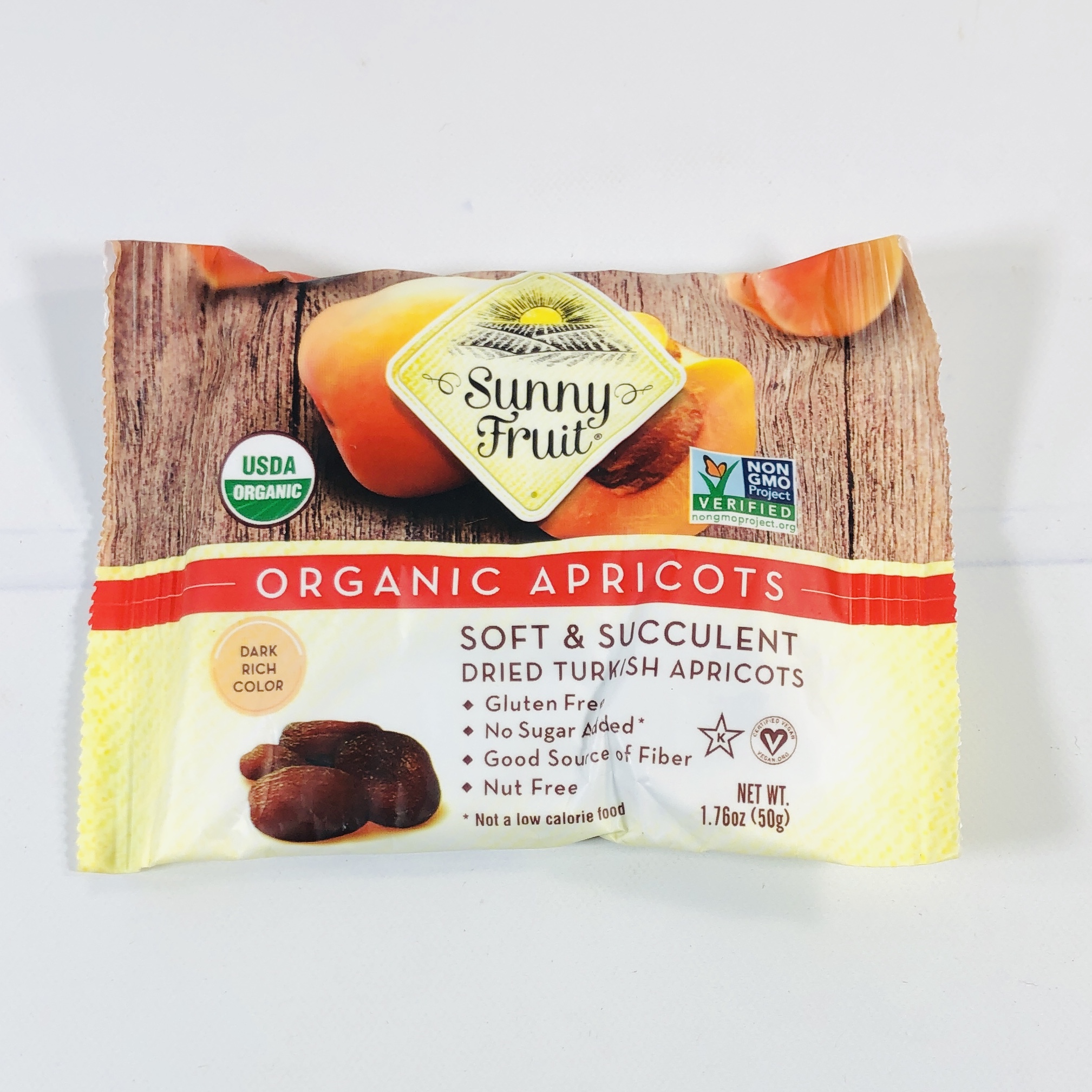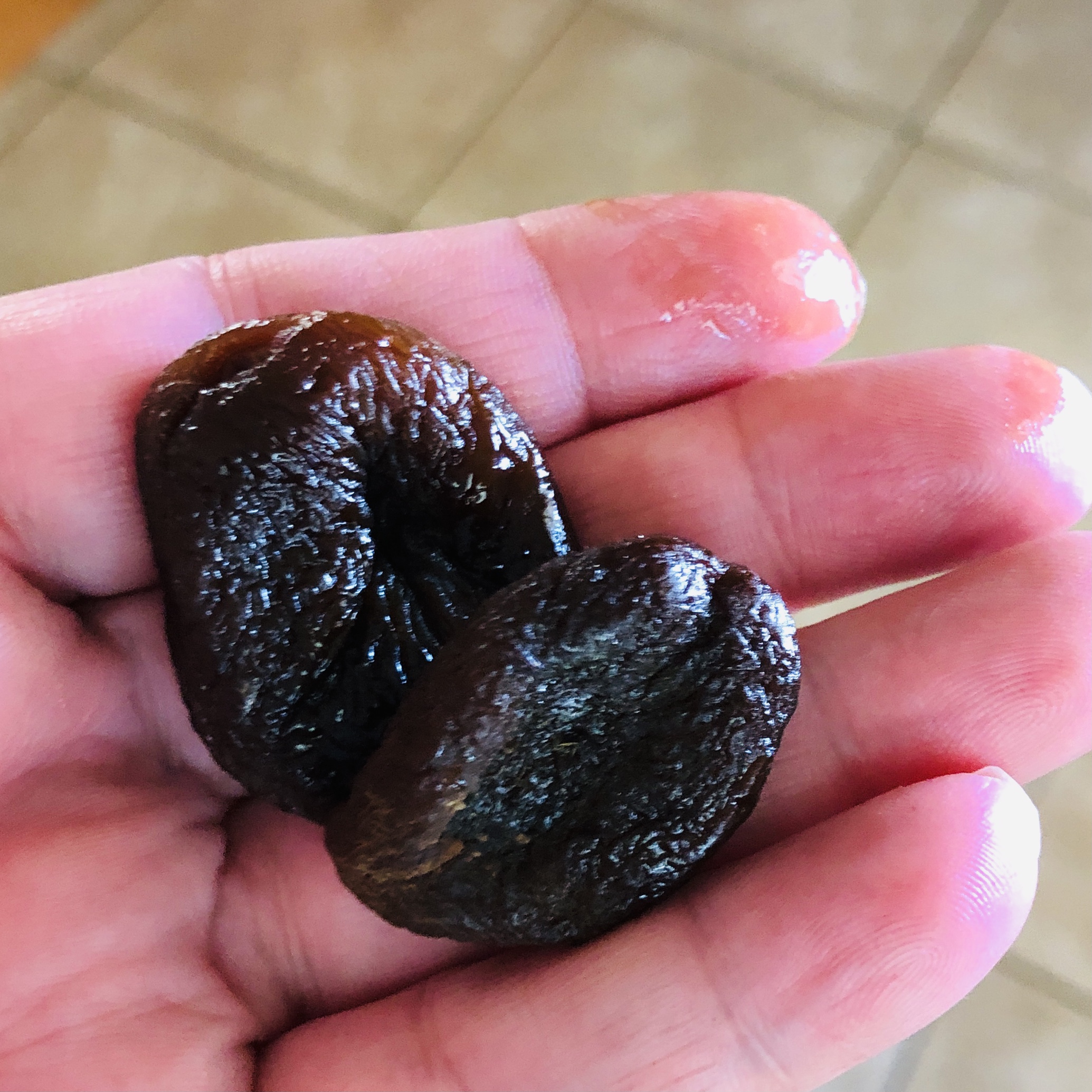 Sunny Fruit Organic Apricots ($1.20) I think "dried" is a misnomer here, because these are very moist and you can see some of the apricot liquid on my fingers in this picture. These are squishy and tasty and a far cry from the kind from the store, which always seem to have preservatives. No preservatives here!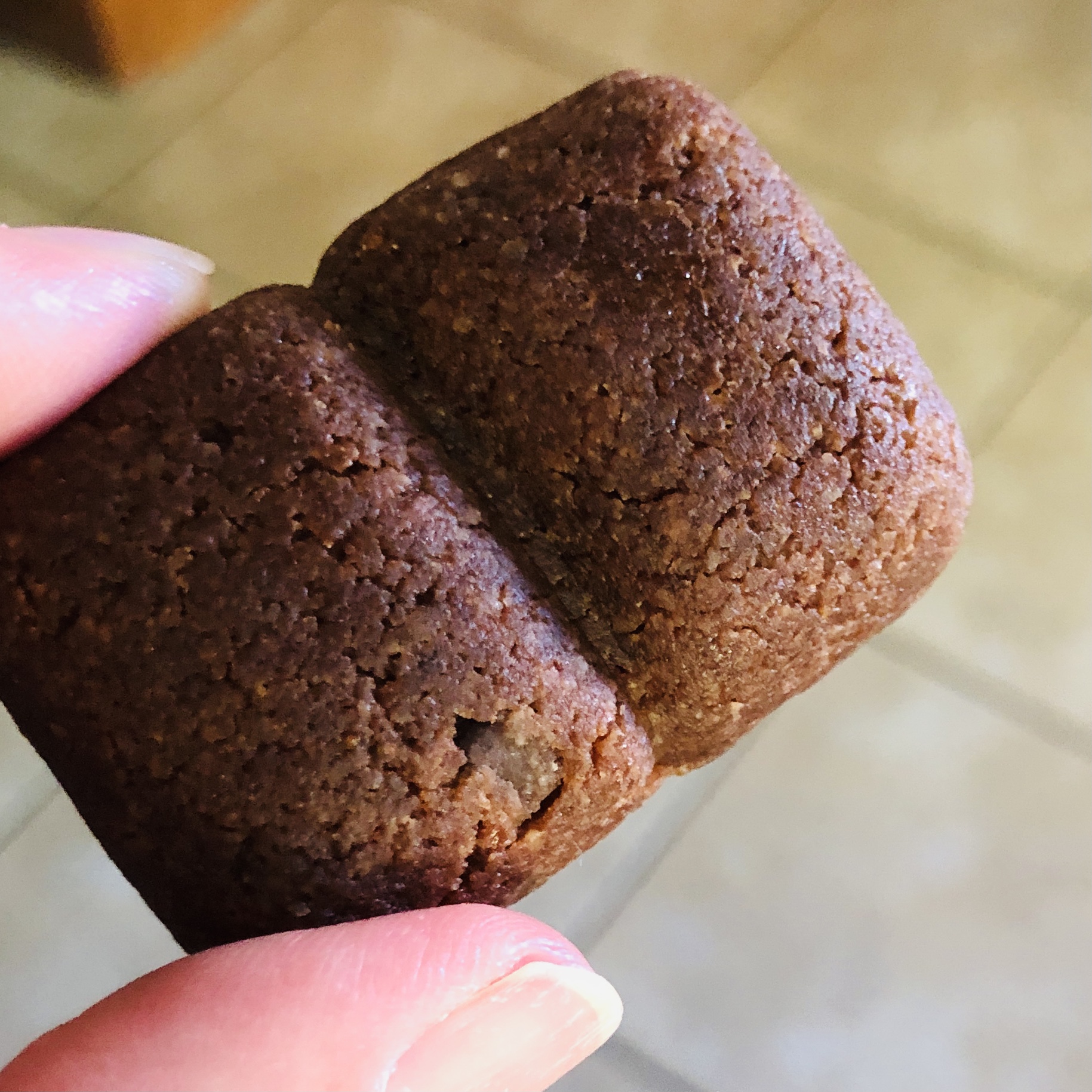 Good to Go Double Chocolate Soft Baked Bar ($1.34) is a sugar-free soft-baked brownie type of bar made with almond flour and sweetened with inulin and erythritol. I think they taste great but I get GI complaints from those sweeteners if I'm not careful but dang do I like the flavor!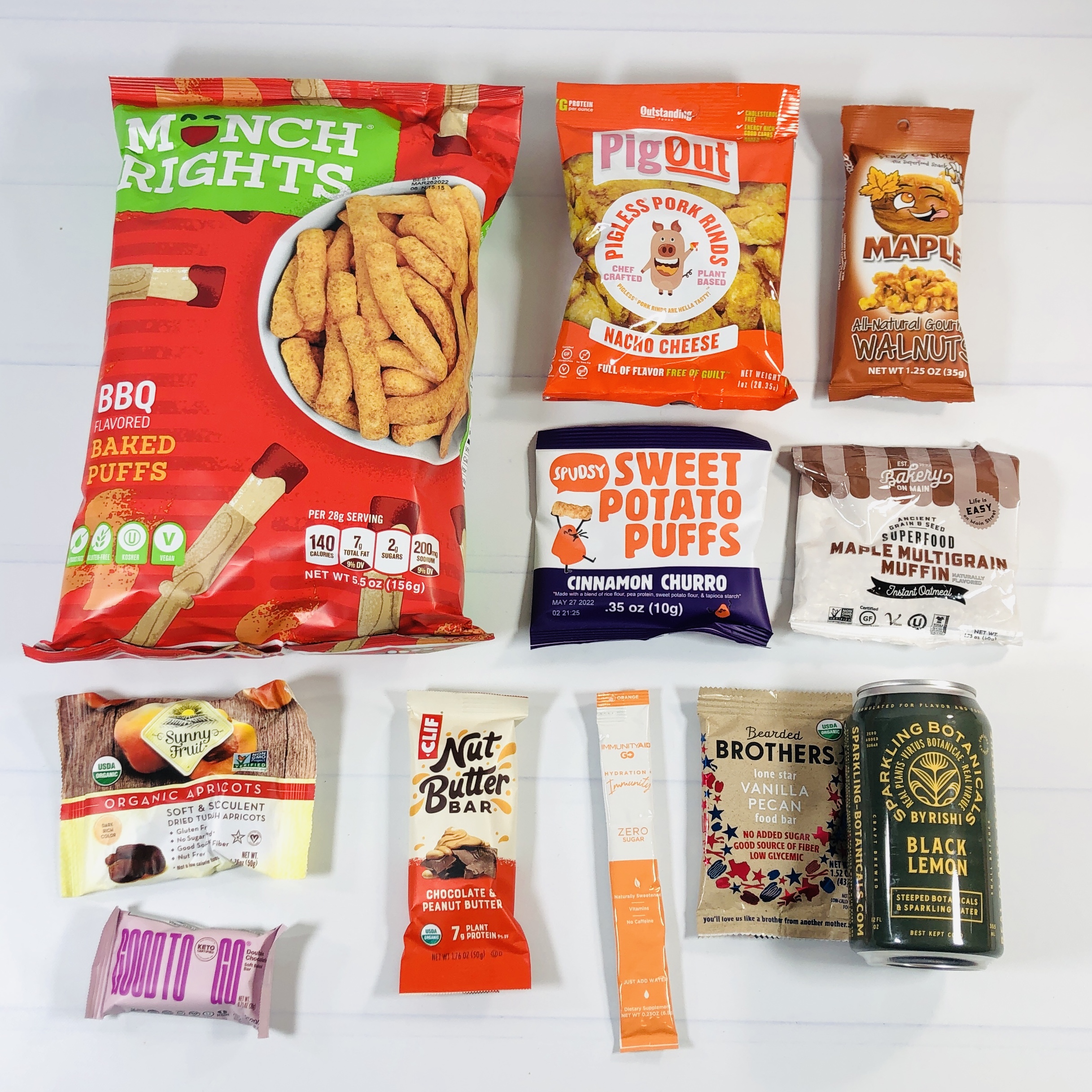 Vegancuts sends one of my favorite snack boxes, I love the variety each month! I've tried some of these snacks before (not necessarily from this subscription), but there were some surprises too, it was a great assortment. I liked both of the drinks this month, plus all of the bars were tasty. My husband even liked those BBQ puffs so he will take them to work in his packed lunch.
Have you tried Vegancuts Snack Box? Let me know what you thought of the box!