Vegancuts Beauty Box is a monthly beauty subscription service that sends 4 or more items ranging from unique cosmetics to luxurious skincare. Best of all, they are 100% cruelty-free and vegan, plus most items are natural and non-toxic! Monthly recurring shipments are $24.95 with free shipping in the USA (there is an additional charge for other countries). This sub is also available in 6 or 12-month terms that do not renew but that do earn you a discount.
Each month you'll receive a delivery of 4 or more new deluxe or full-size products, from unique cosmetics to luxurious skin care, that treat your outside as good as you treat your inside.
DEAL: Use the coupon code hellosub to get $5 off your first box on any Vegancuts subscription! It can only be used once per customer, but it can be used on multiple subscriptions at once so long as they are in the same transaction.
In 2021, Vegancuts' Beauty Box joined our readers' picks for best subscription boxes under $25!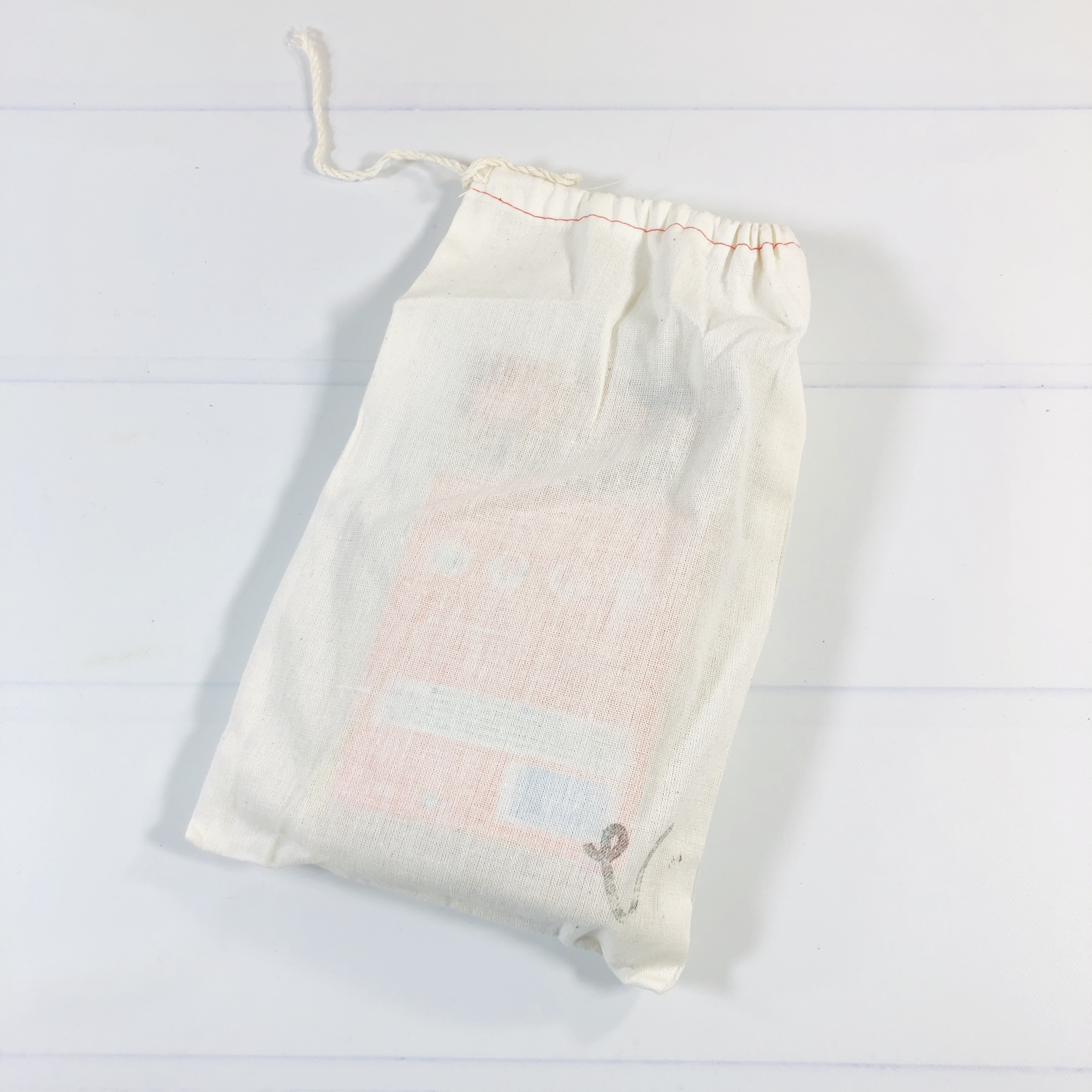 My beauty items shipped in the same box as my snack subscription but the beauty items were placed in this reusable bag.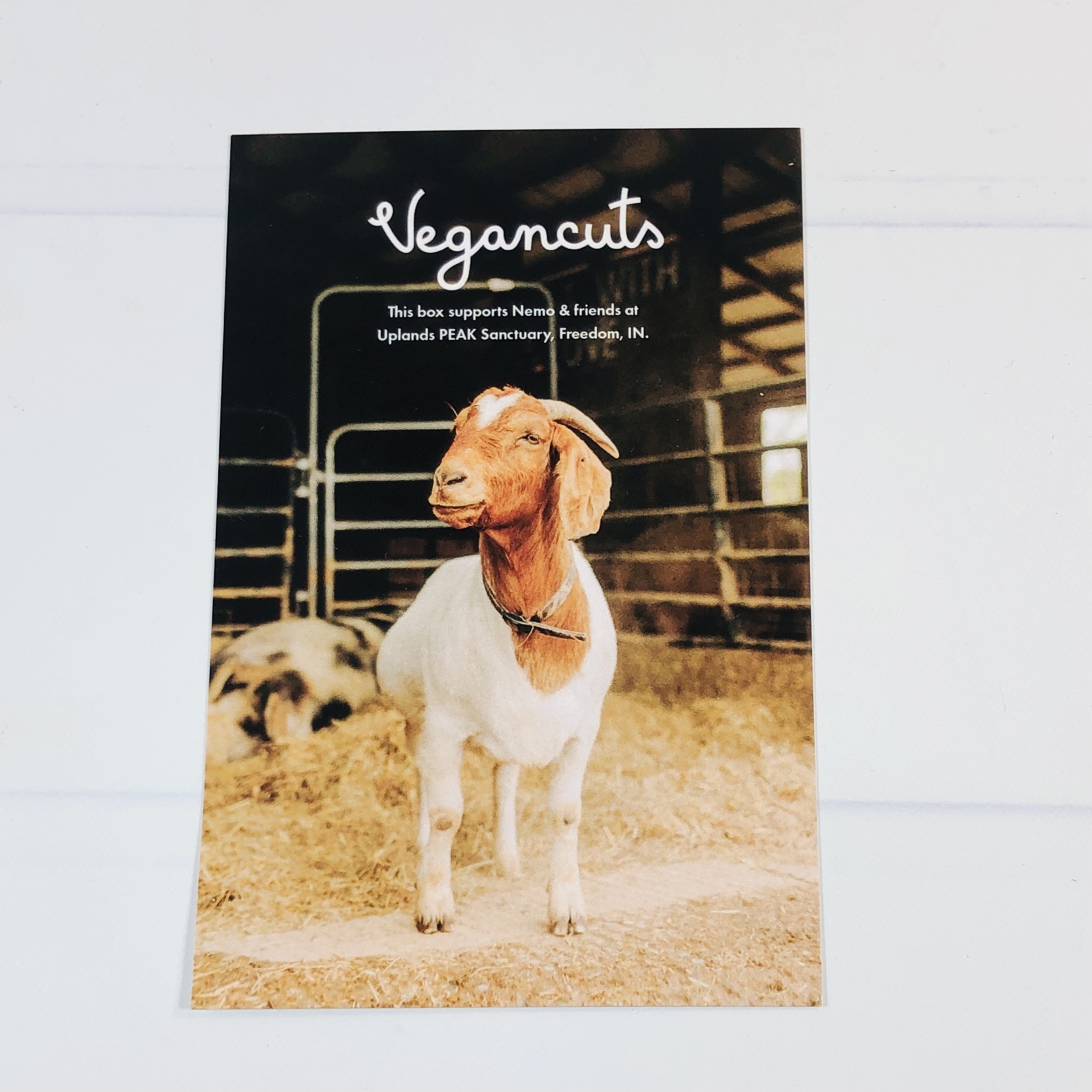 I received a card with Nemo the Goat on the front. Some proceeds from this box will go to Uplands PEAK Sanctuary.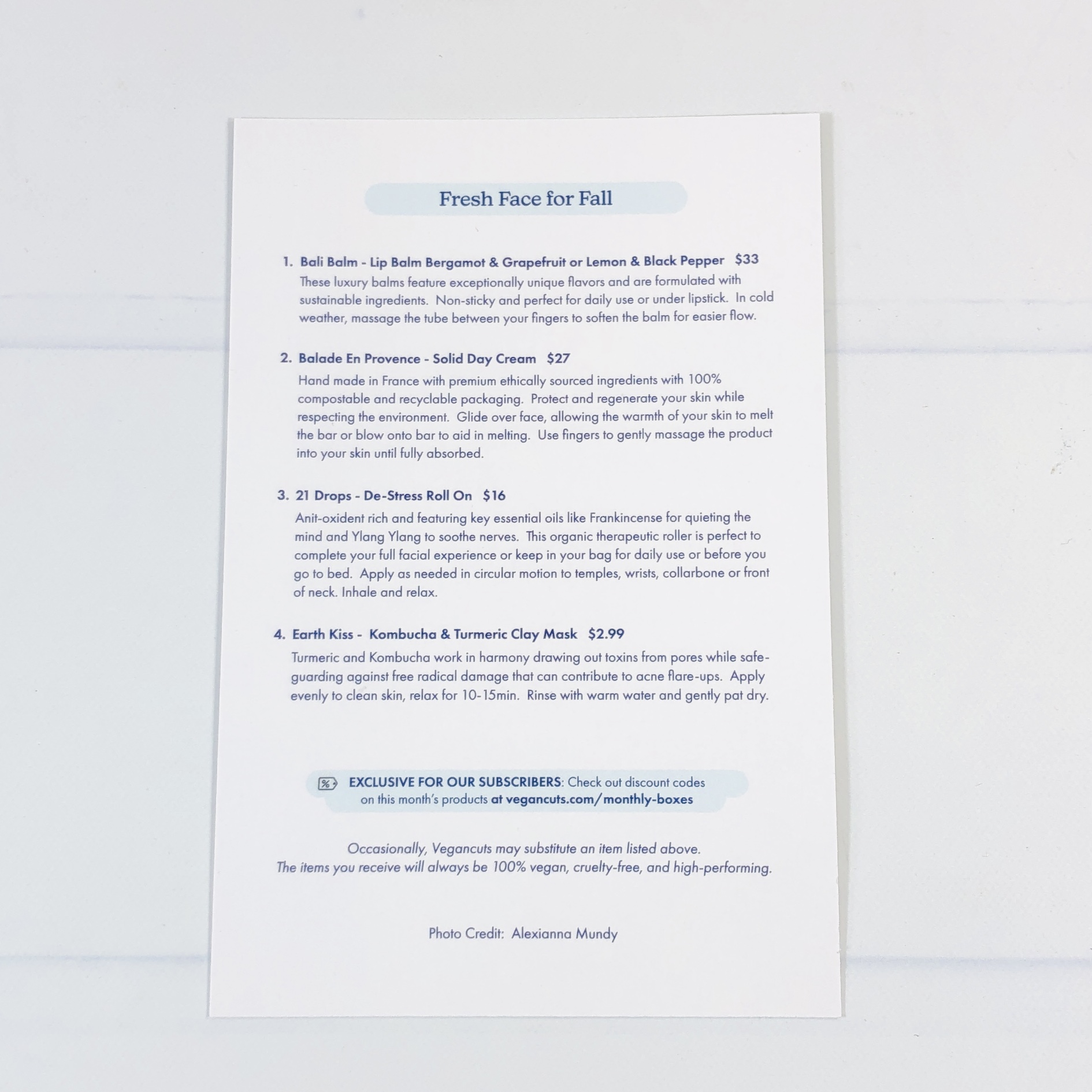 The theme was Fresh Face for Fall! Keep in mind that Vegancuts may make substitutions to items. Check out the Vegancuts website for discounts from some of these brands.
Everything in my box!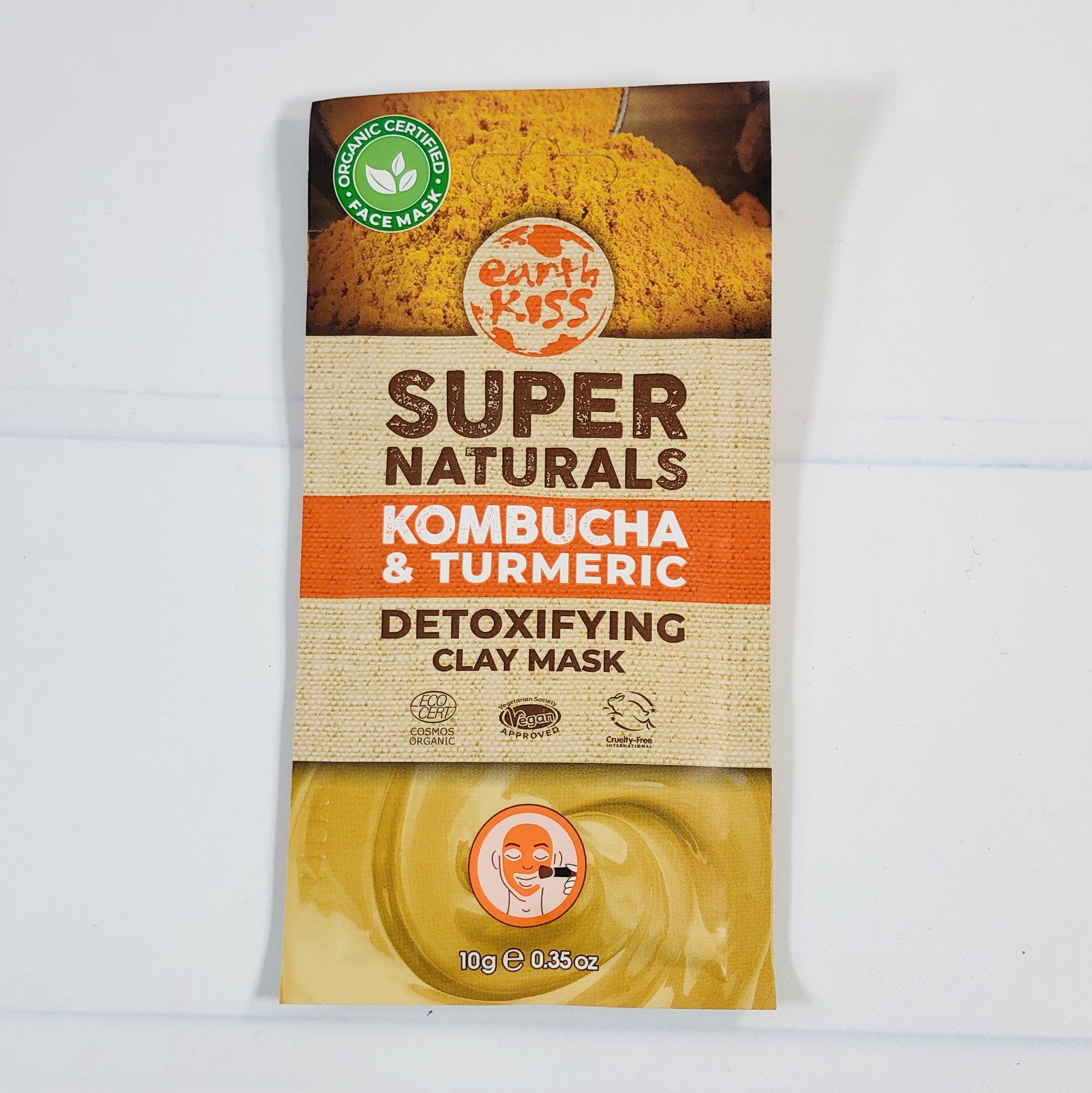 Earth Kiss Super Naturals Kombucha & Turmeric Detoxifying Clay Mask ($3.33 listed value) is a clay mask that is supposed to draw out impurities from the skin and leave the complexion bright. When I see the words "detox", I assume this to mean oil and dirt.
Some of the ingredients are aloe, kaolin and bentonite clays, Dead Sea salt, and turmeric. Apply to a clean and dried face, then leave on for around 15-20 minutes before rinsing off (I always rinse in the shower, it's less messy that way).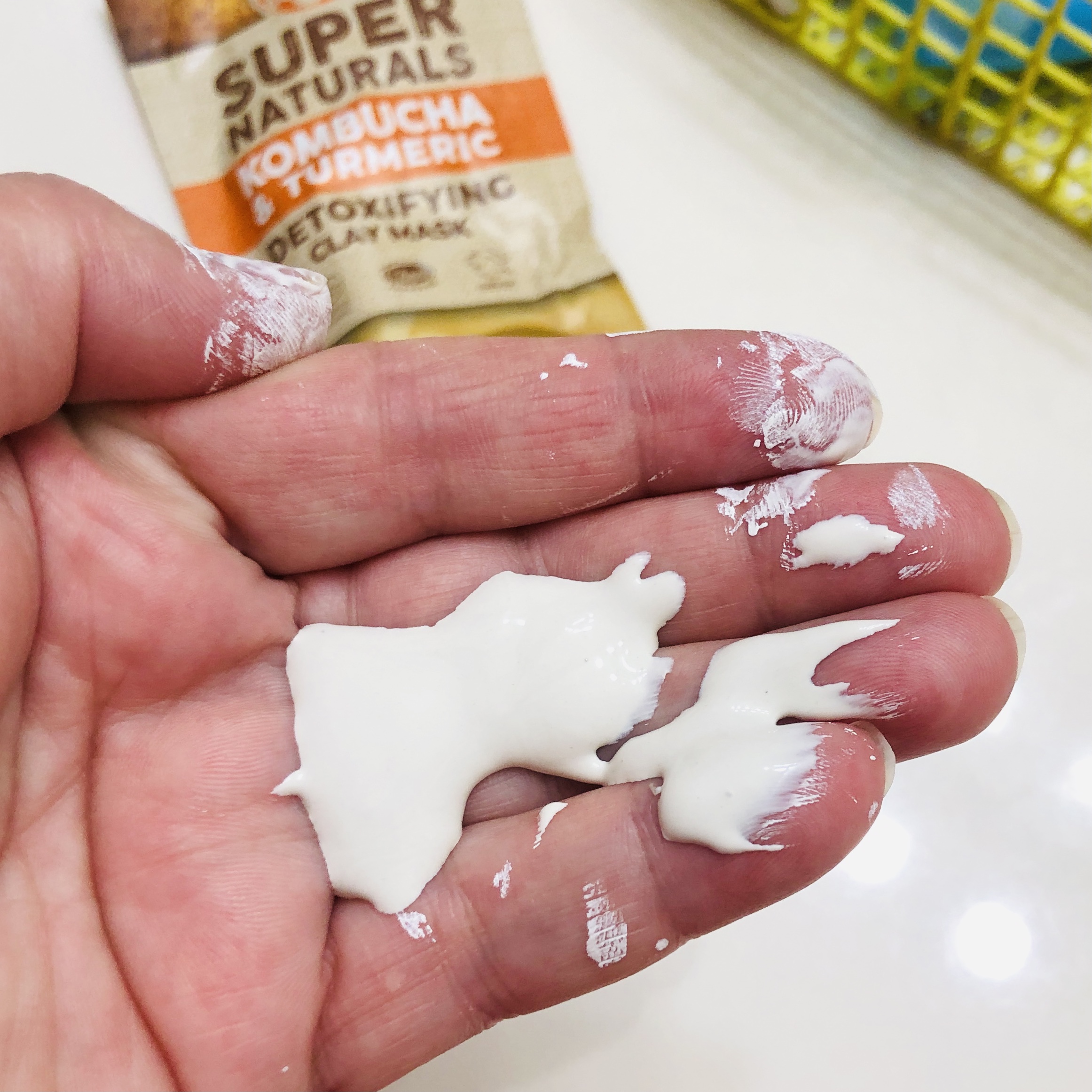 It's thin but not runny and it started to dry almost as soon as I slapped it on. The parfum/scent says it is "natural" but it smelled like perfume, and I'm not a fan of that on my face. I ended up rinsing off after about 5 minutes since it seemed pretty dry by then.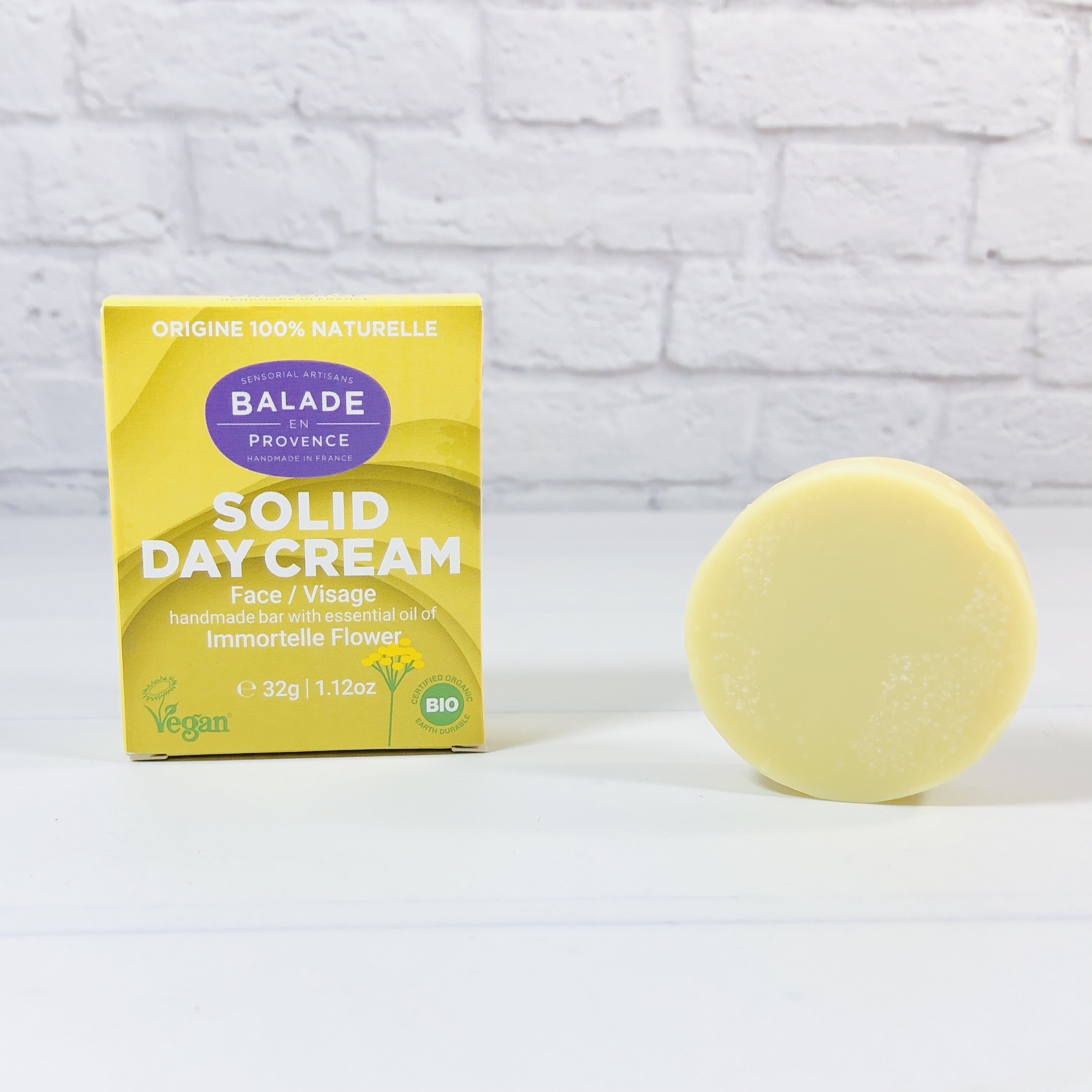 Balade Solid Day Cream (€23, around $26.67 USD) This bar is a pretty cool concept — it's moisturizer in an easy to tote bar, and it doesn't come in a plastic or glass container, just a cardboard box that can be recycled.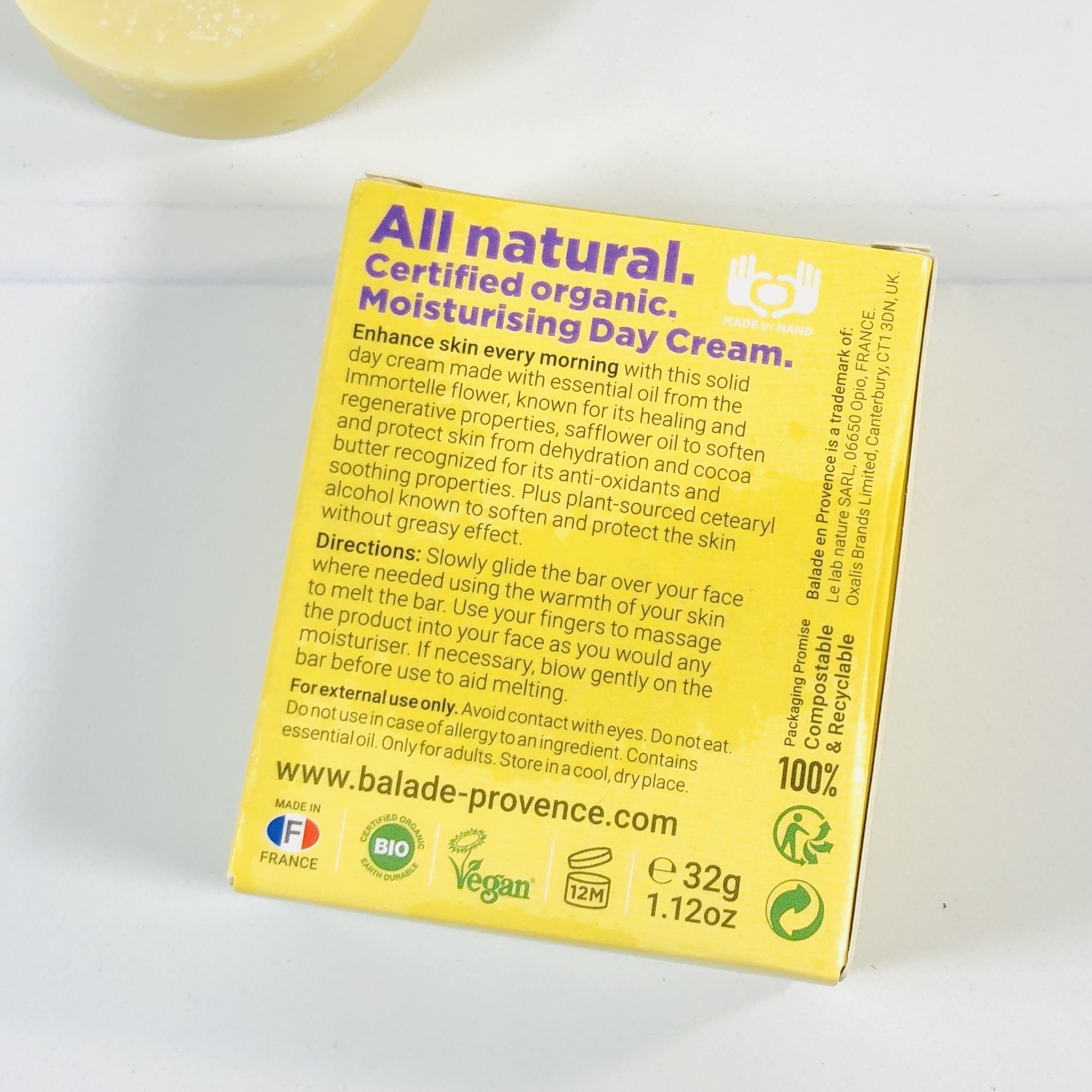 It comes from France and seems pretty easy to use — just blow on it or warm it up in your hands and then glide over the face.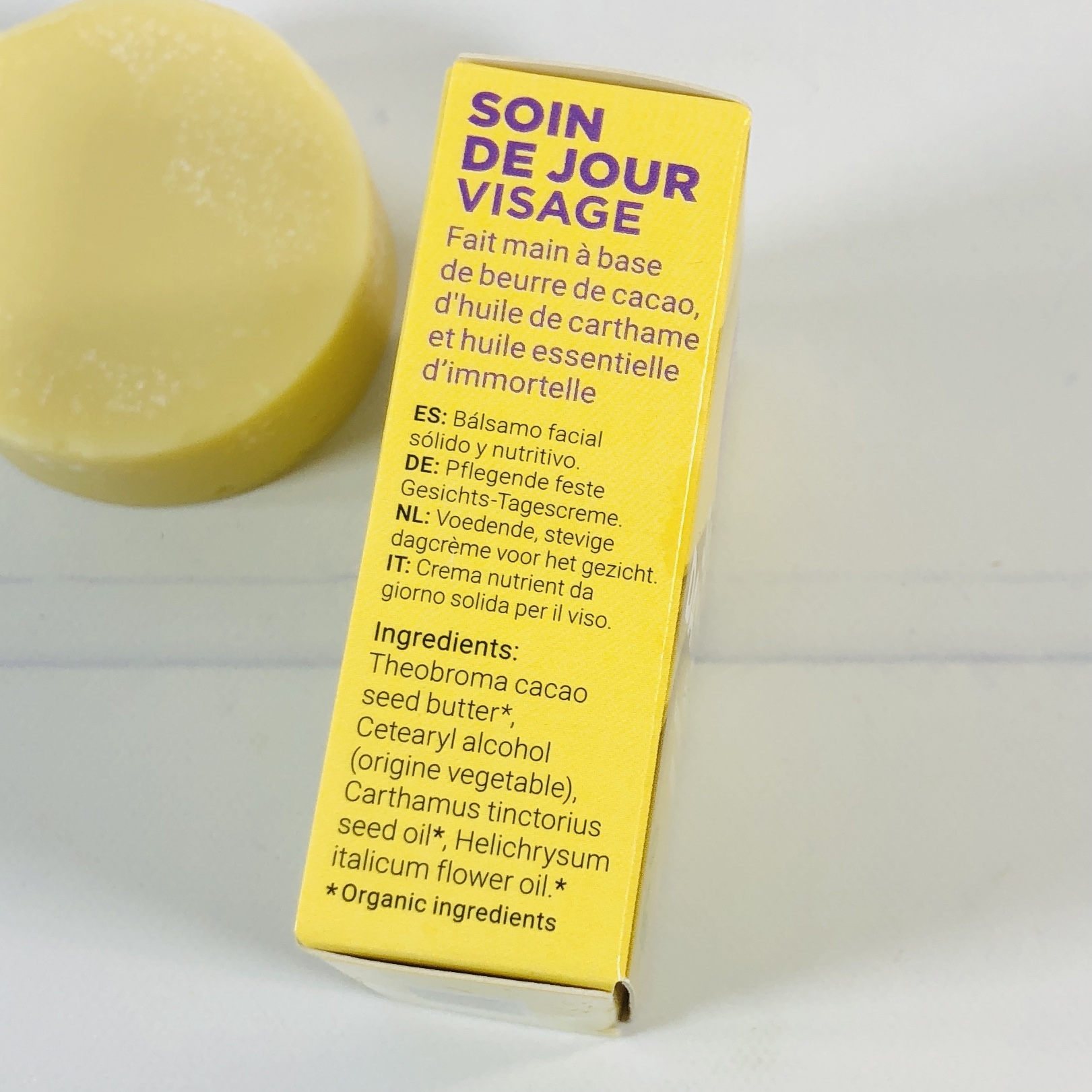 The ingredients are cocoa butter, cetearyl alcohol, safflower oil, and Helichrysum italicum oil, also known as immortelle. It doesn't have much scent and the product, once warmed up, easily glides over the skin. If you aren't feeling it for the face, feel free to use it on hands, elbows, heels, or wherever. If you do use it on the face, then make sure to use sunscreen as this day cream (really, it's more like a buttery balm) doesn't have that ingredient.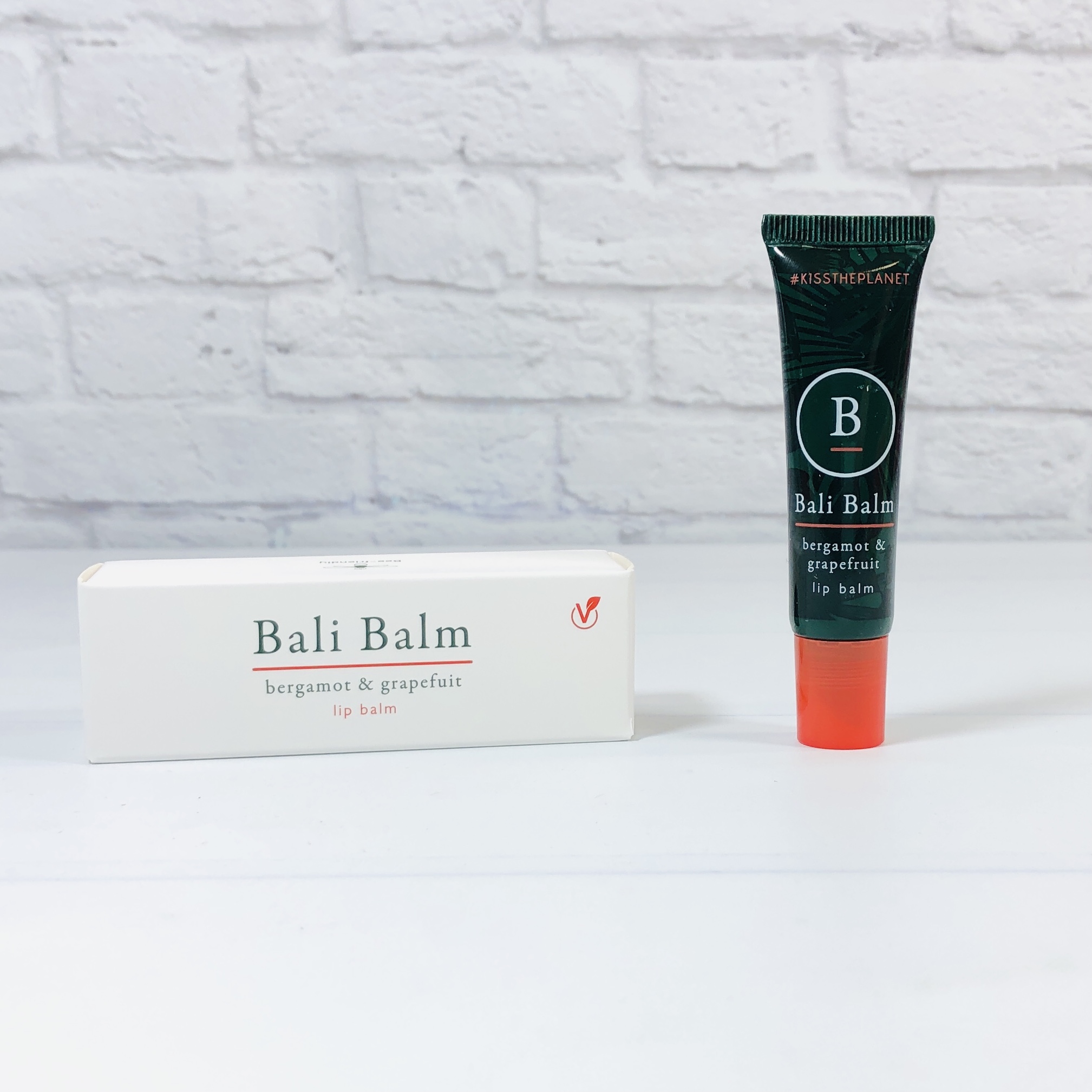 Bali Balm Bergamot & Grapefruit Lip Balm ($33) This is my second ever tube of Bali Balm and I still can't get over the price, however, I noticed the brand had an Ipsy promo code on the website so it should come out to a more reasonable $13.20.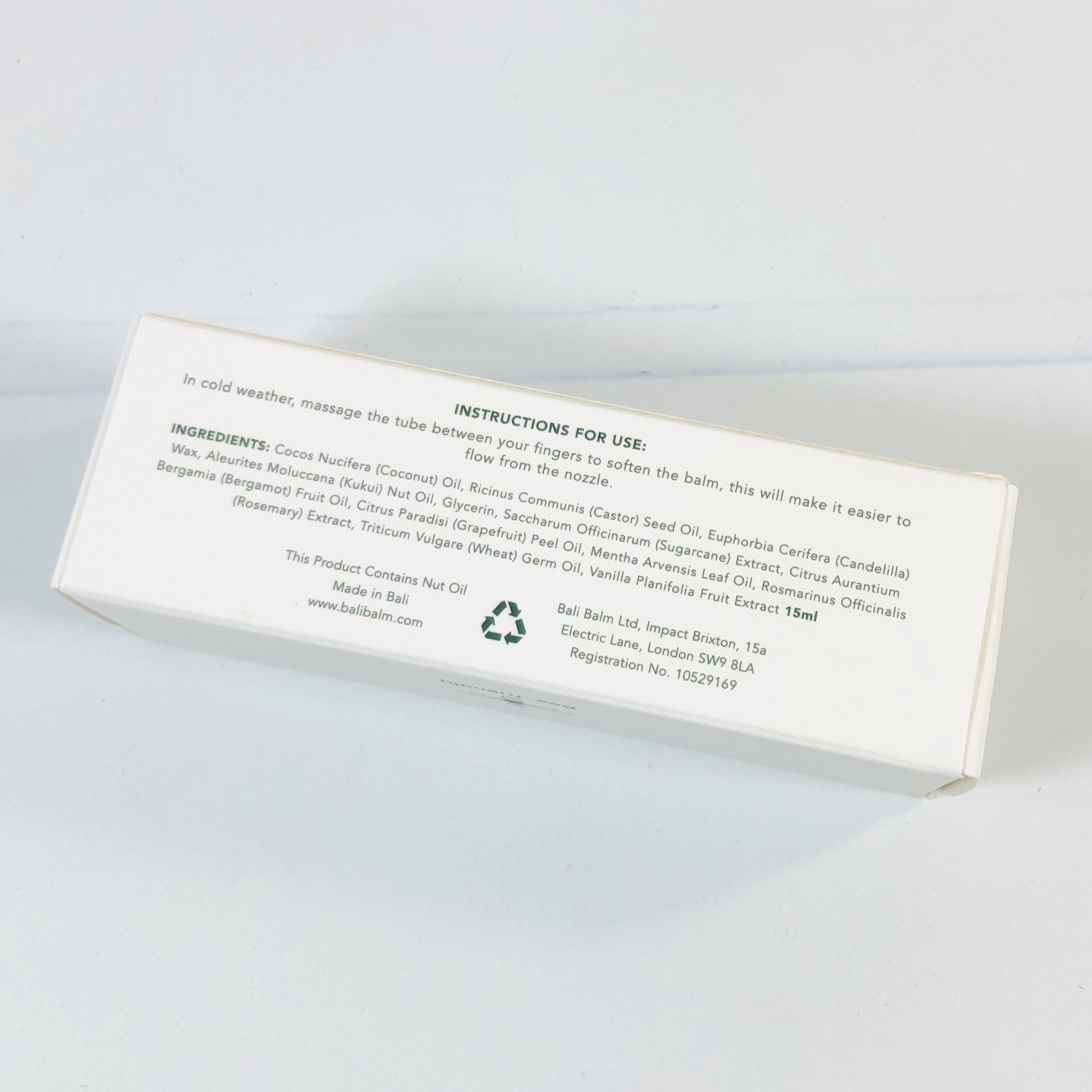 The lip balm is made in Bali with ingredients like coconut oil, castor seed oil, glycerin, and essential oils. Mine is flavored with bergamot and grapefruit and has a citrus flavor and scent. The product inside the tube may harden in cold weather so roll it around before using to help it liquify. It went on smoothly and was a little thicker than my usual lip products and I forgot to take a picture but it isn't a twist up product like Chapstick, this has a hole that you have to squeeze the product out of.
21 Drops De-Stress Essential Oil Rollerball ($20) I love things that smell good and this certainly fits that description!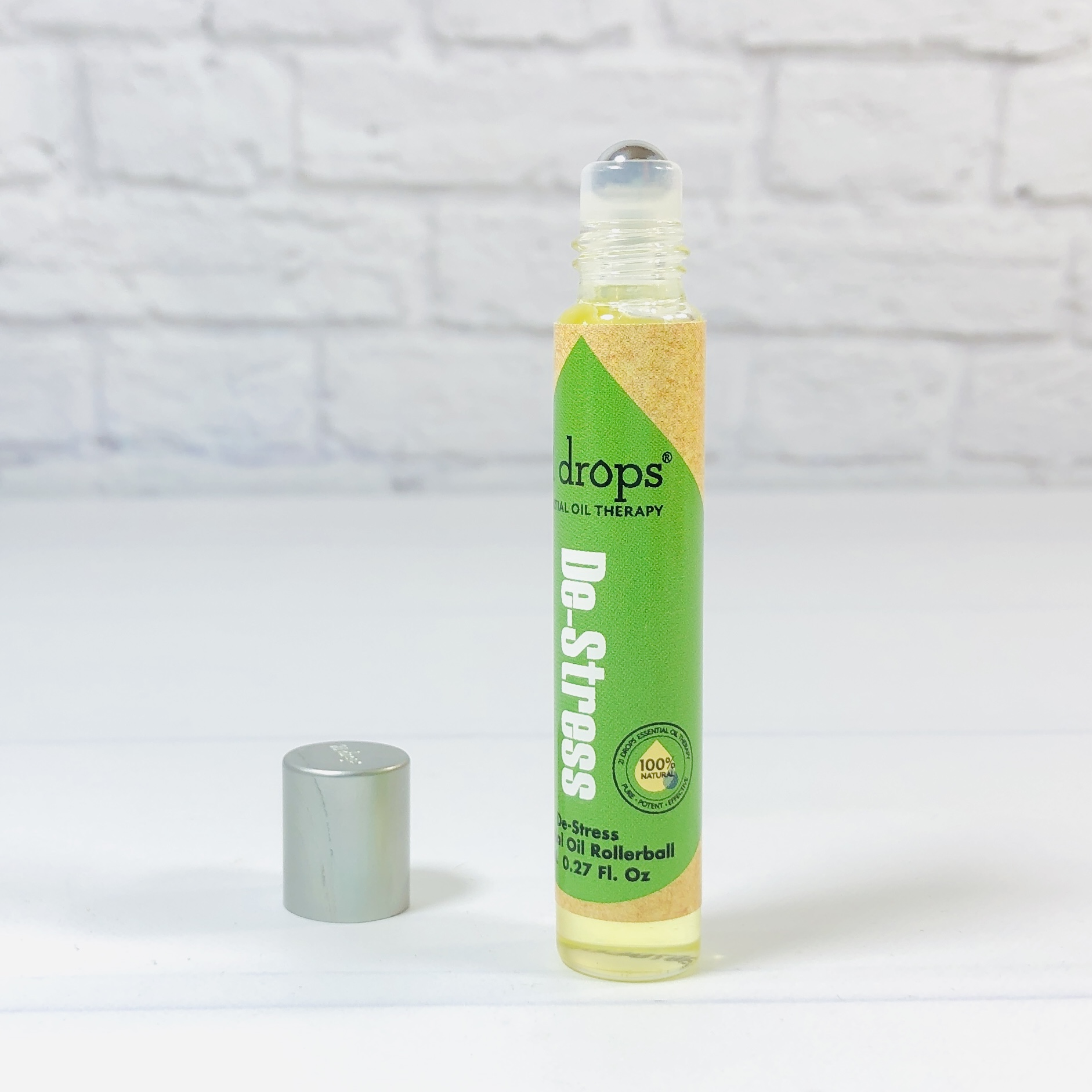 It's a roll-on aromatherapy blend of frankincense, lavender, and ylang ylang essential oils in a base of organic jojoba oil. Roll on to pulse points and take a deep breath. The scent doesn't last very long, which is par for the course with essential oils, but I could smell ylang ylang upon application and then the lavender and frankincense comingled at the end. The rollerball itself seems kind of wonky, like it might fall off, but so far so good!
The September Vegancuts Beauty theme was Fresh Face for Fall and three out of four products were specifically for use in that general area! There was a clay mask, a moisturizing lotion bar, and lip balm to keep that area moist when the winds start to blow or the air turns drier. The final item was an essential oil fragrance that helps encourage deep breaths but then fades quickly, and hopefully takes stress away when it goes. The value for this box was around $83.
What do you think of this month's Vegancuts Beauty Box? Let me know which product you're loving in the comments!