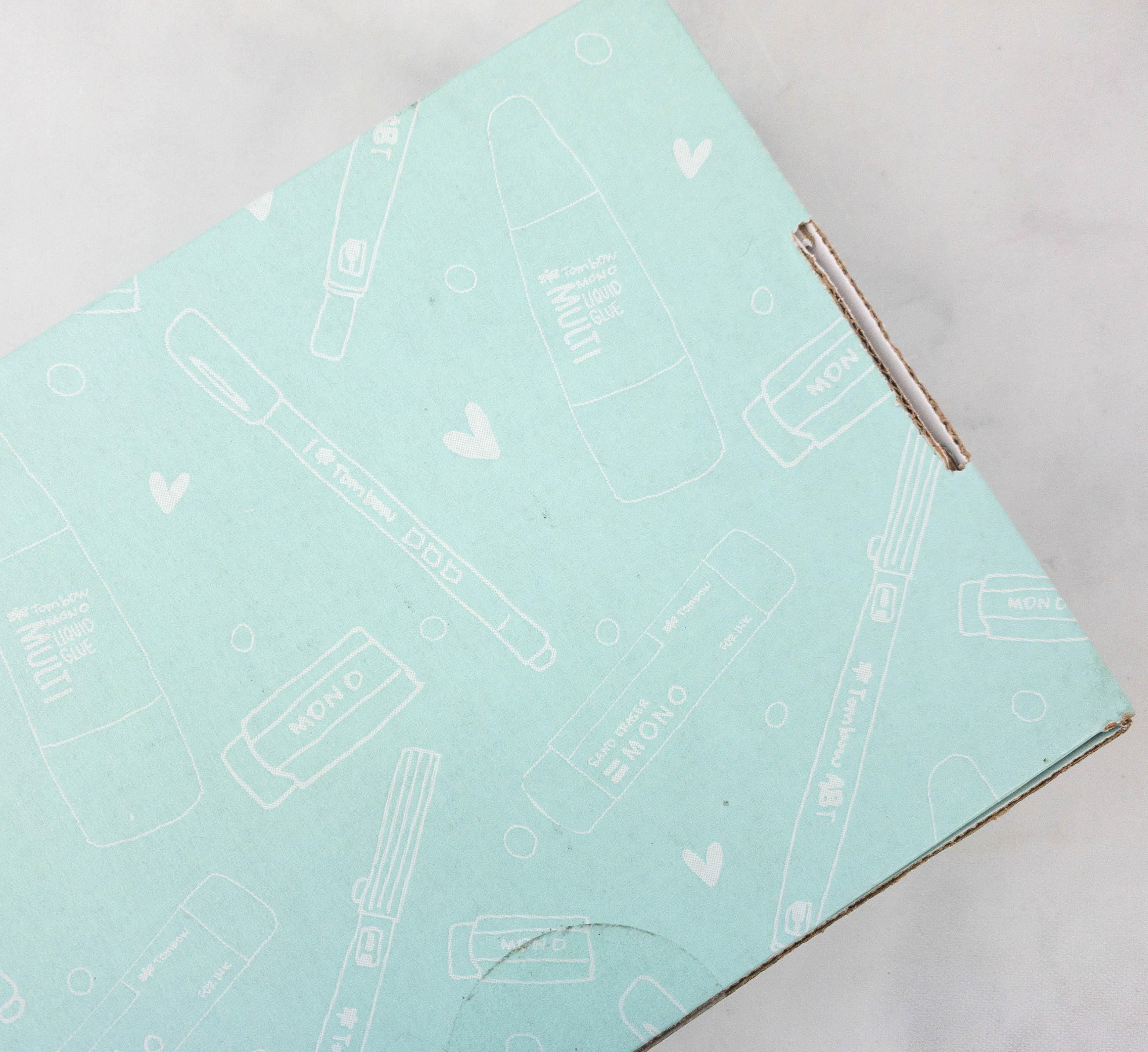 Tombow VIP Club is a one-time purchase box that features an assortment of Tombow products, including exclusive and newly released items that are not even readily available in the US or Canada. The kit was $20 (at least this quarter, sometimes it's slightly different and priced at $25 or $35), and each curated box will include at least 1 exclusive item and new products. Unfortunately, it's now sold out! You can subscribe to notifications for info when the next one arrives!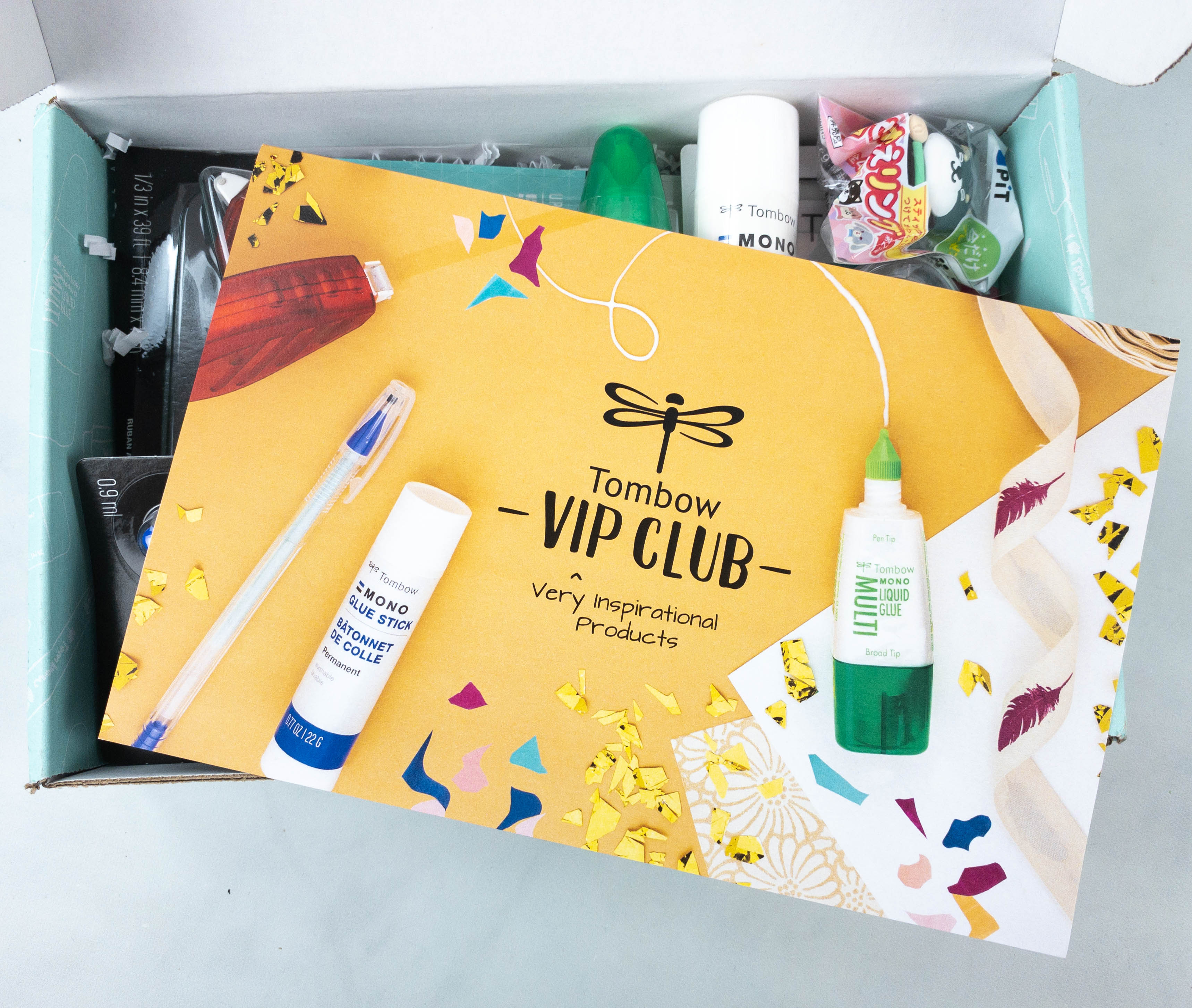 The package includes an information leaflet.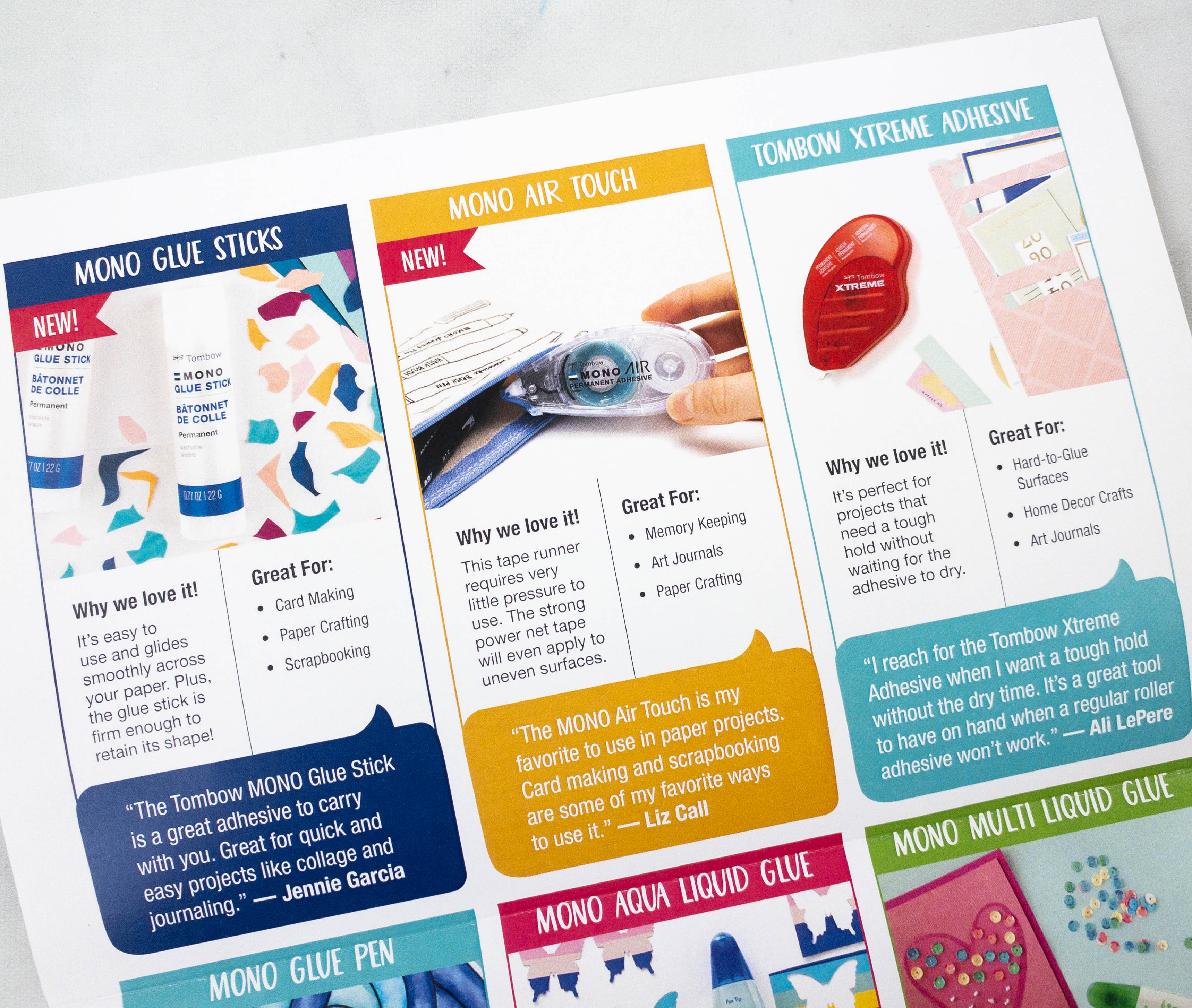 This box is the Creative Adhesive Sampler Box!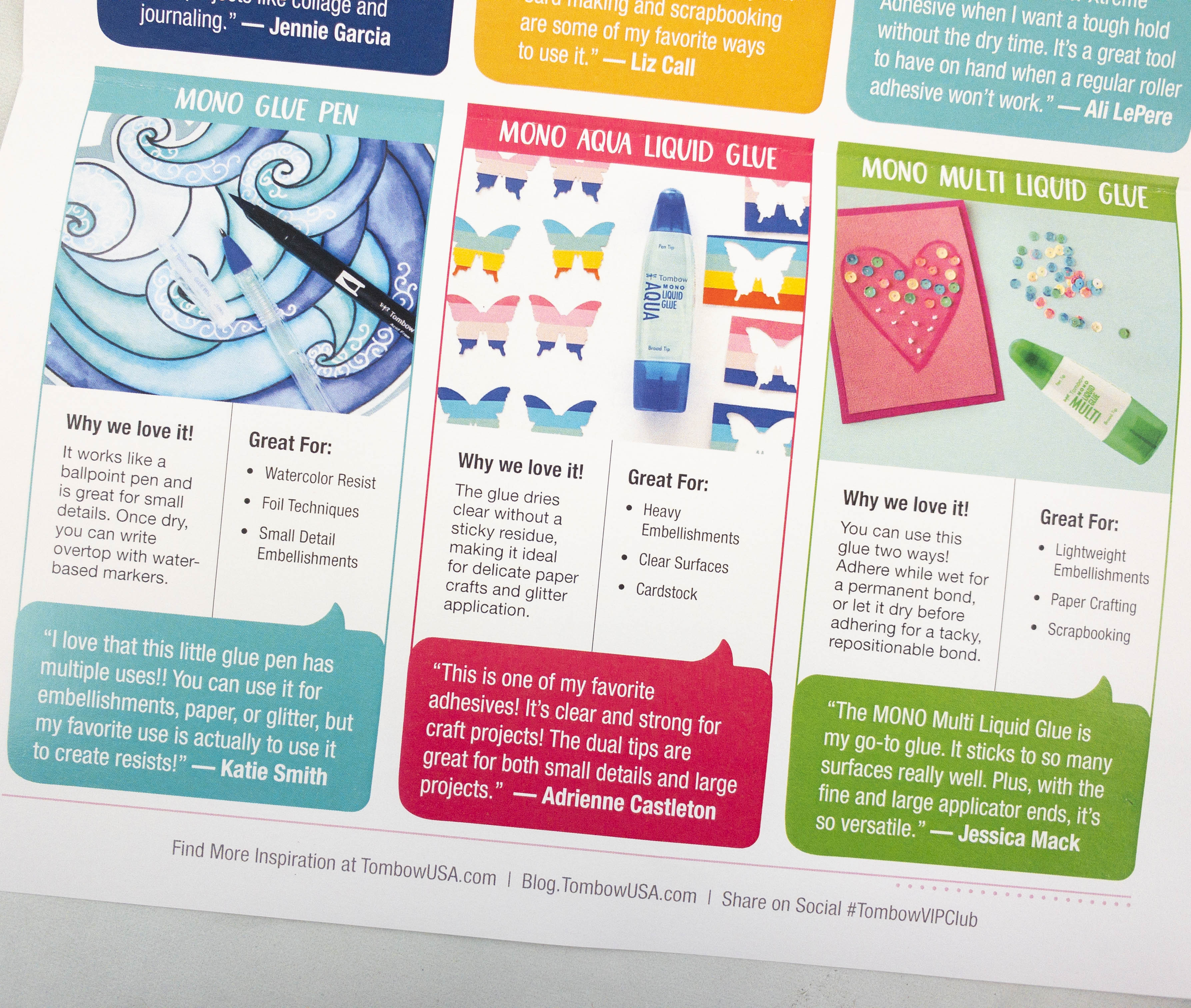 The leaflet lists all the items inside the box, with brief descriptions and suggested uses for each one.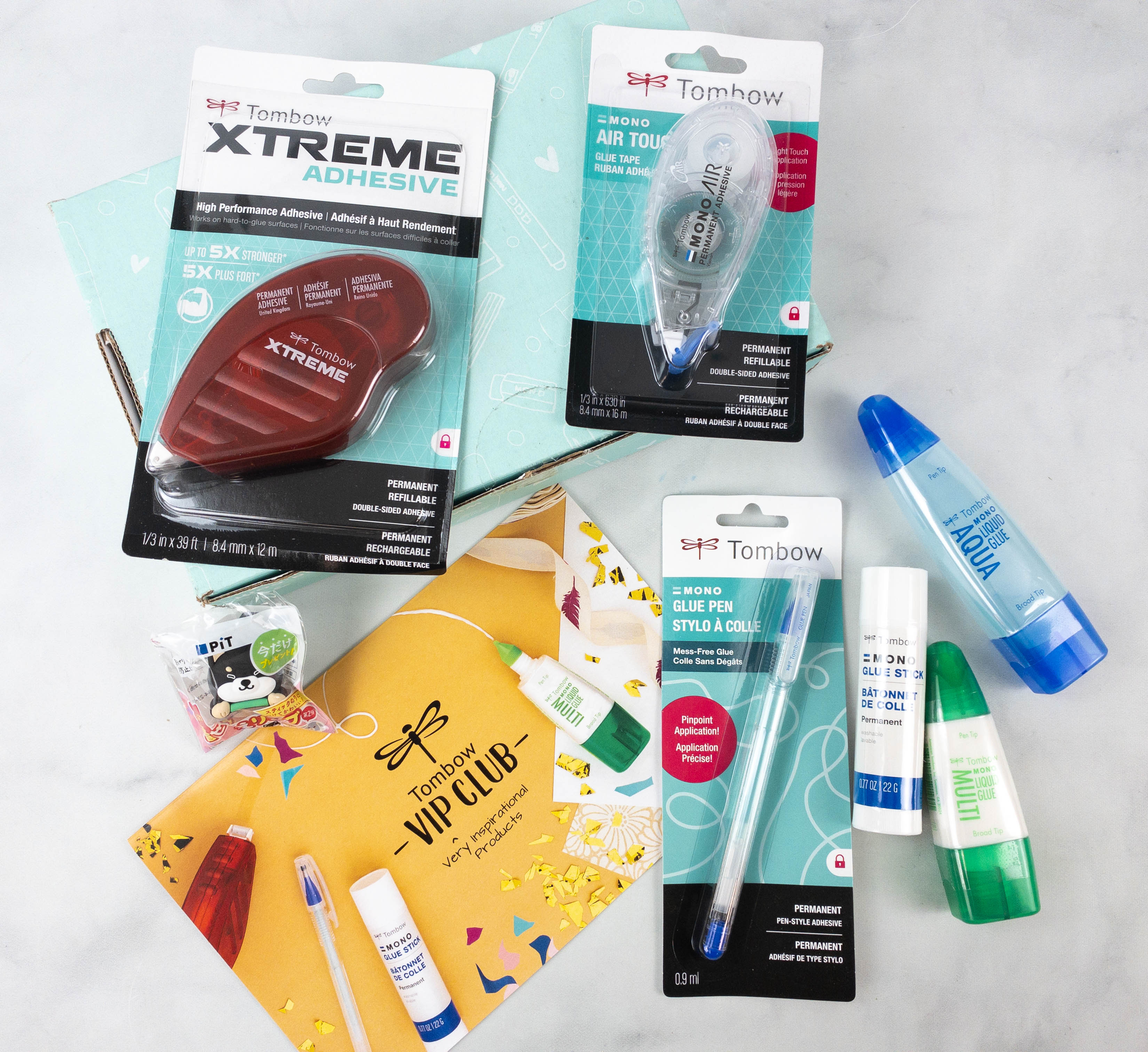 Everything in the Tombow VIP Club Fall 2021 Creative Adhesive Sampler Box!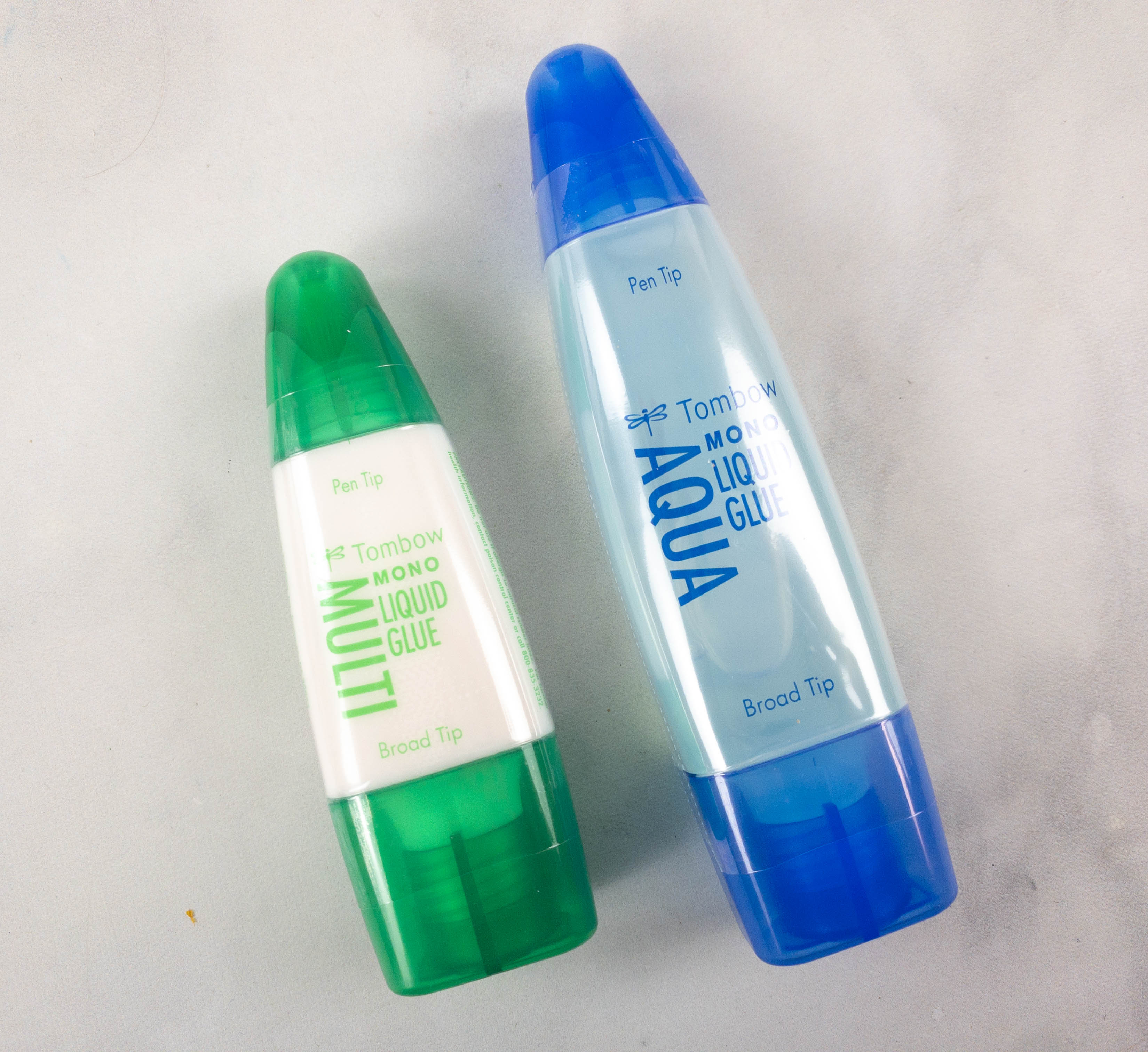 MONO Aqua Liquid Glue ($3.69) This clear glue leaves no sticky residue! It has a strong bond, and it's great to use for embellishments, photos, glitters, cardstocks, and more.
MONO Multi Liquid Glue ($4.69) If you enjoy scrapbooking and paper crafting, this multi-purpose white glue will come in handy! It sticks well to many surfaces and dries quickly.
Both have fine pen tip applicators (great to use for small areas) and broad tips (ideal for larger areas) for extra precision. It is so easy to apply, no mess! They're acid-free and photo-safe as well, making them ideal for use with photographs.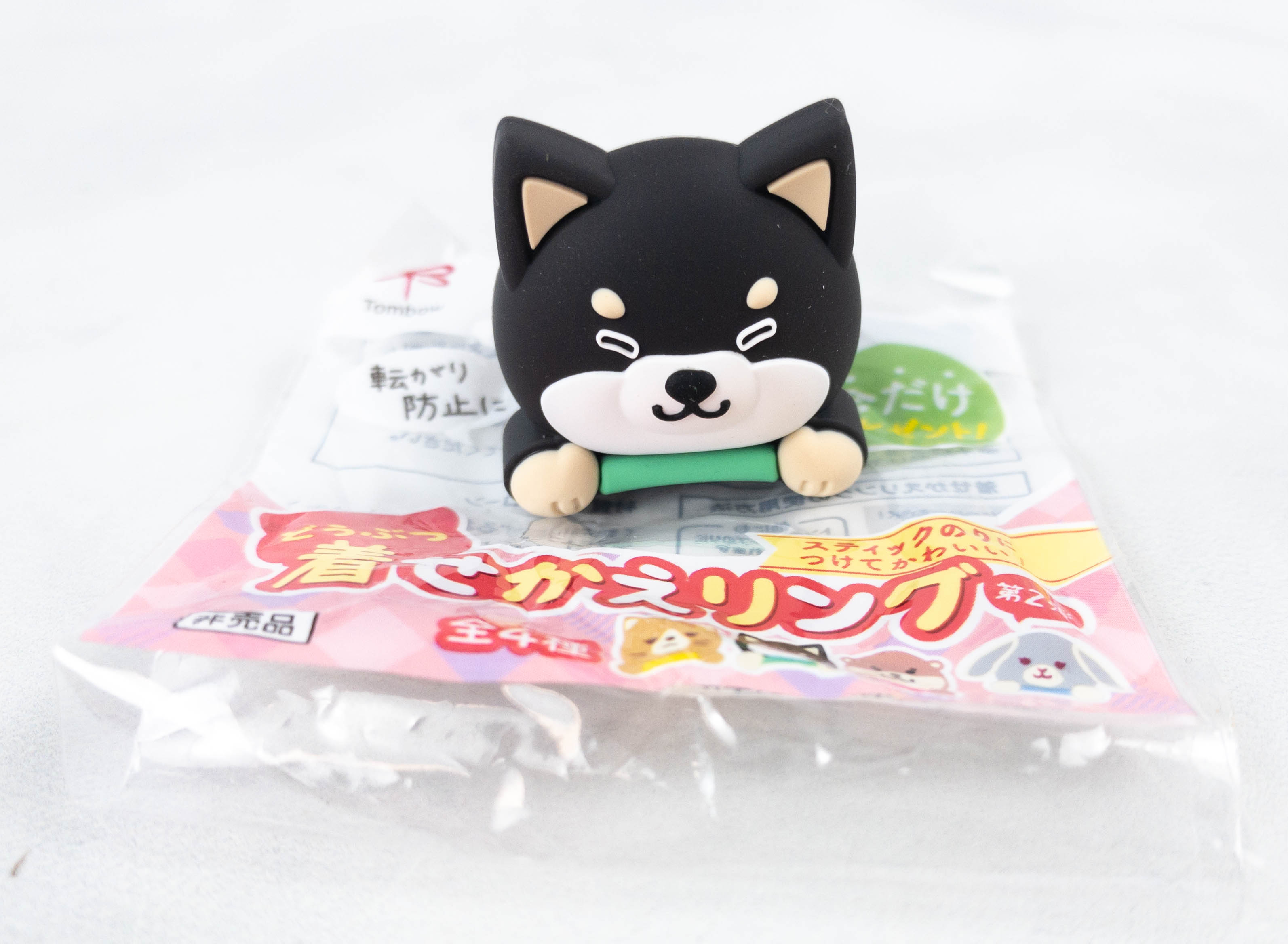 a Tokyo-Exclusive Animal Silicone Ring. Also included in the package is a kawaii animal silicone ring! Subscribers will receive one out of five unique designs. The one I've received features a black Shiba Inu.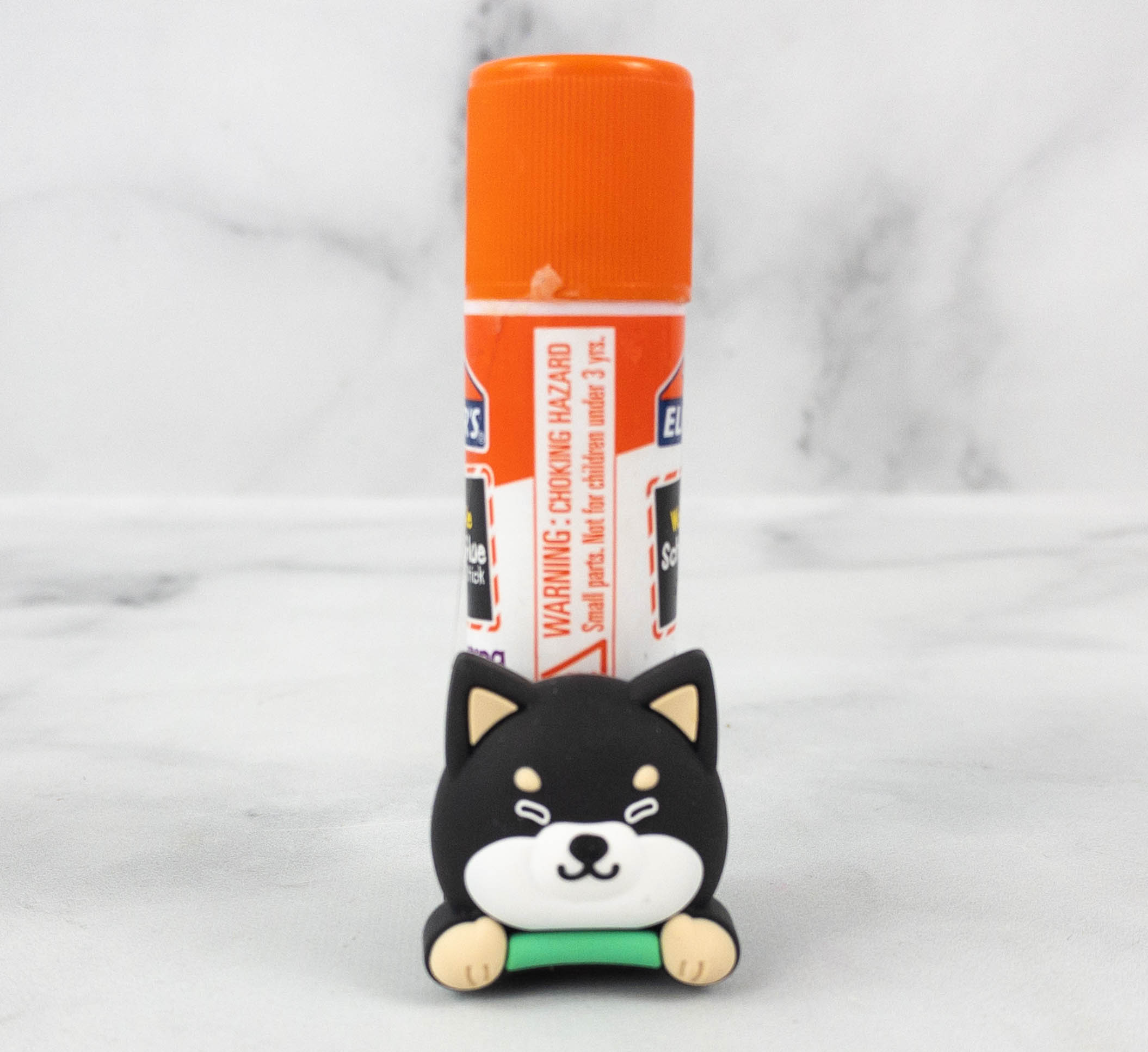 It is made of soft and lightweight silicone. Look at how it keeps the glue stick in place!
The glue stick body fits just right on the ring. This helps prevent rolling and falling, plus it's washable too!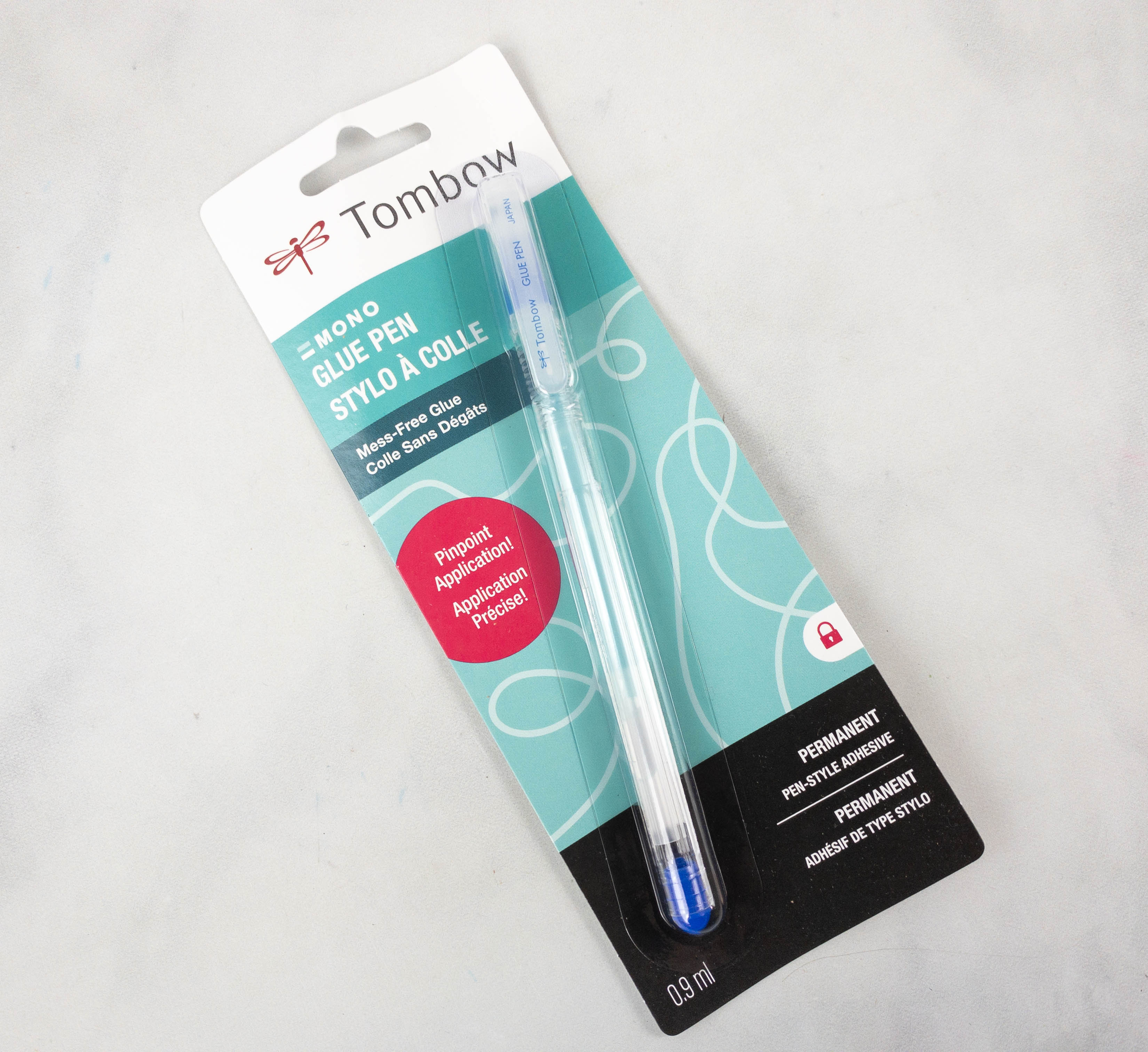 MONO Glue Pen ($3.49) This glue pen is one of my favorite items in this box. The glue inside flows just like a ballpoint pen. It's simple to use and works well for small, intricate details!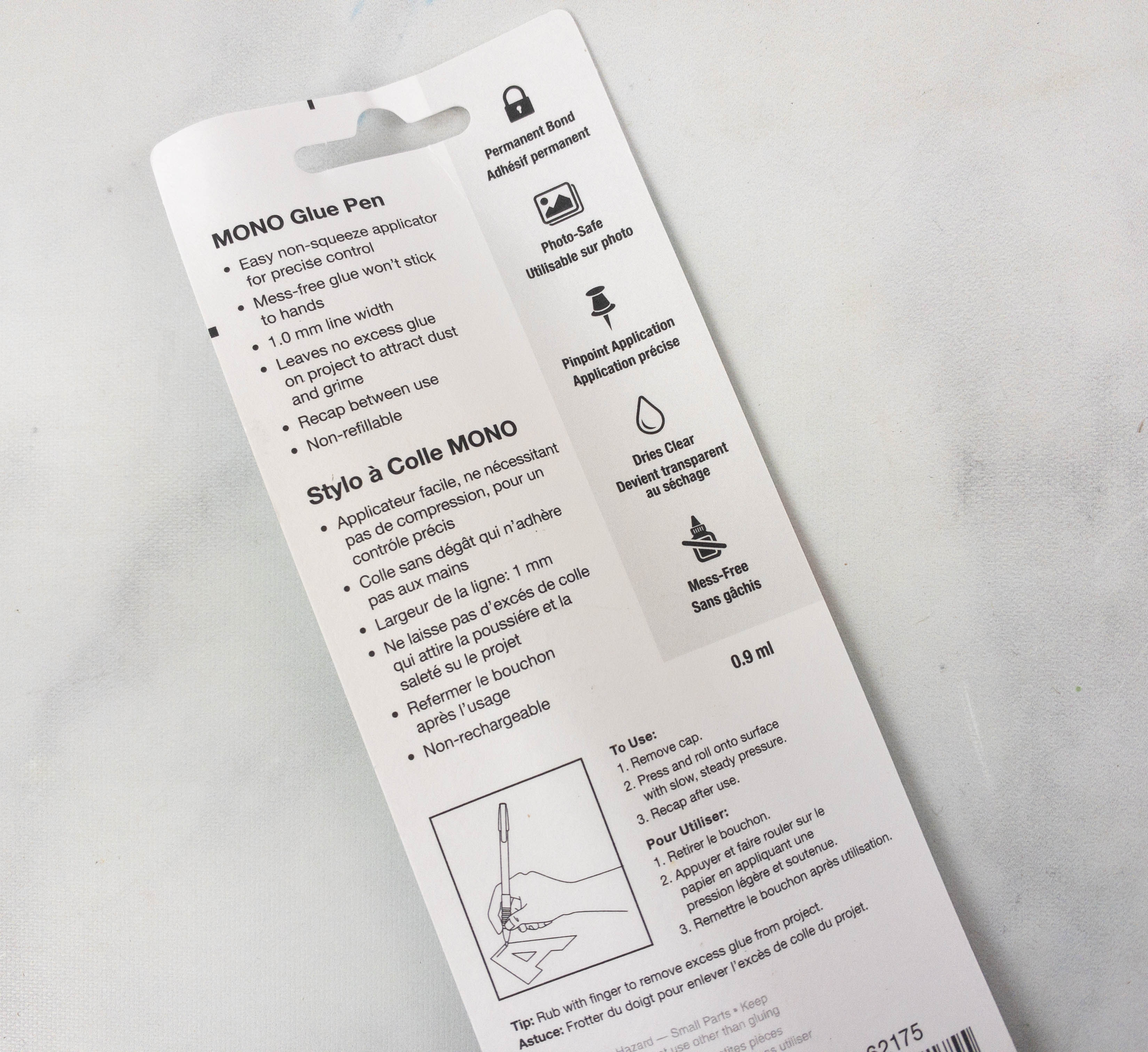 It leaves no messy residue, and it dries clear as well! This type of adhesive is ideal to use for die cuts and edges or even doodling.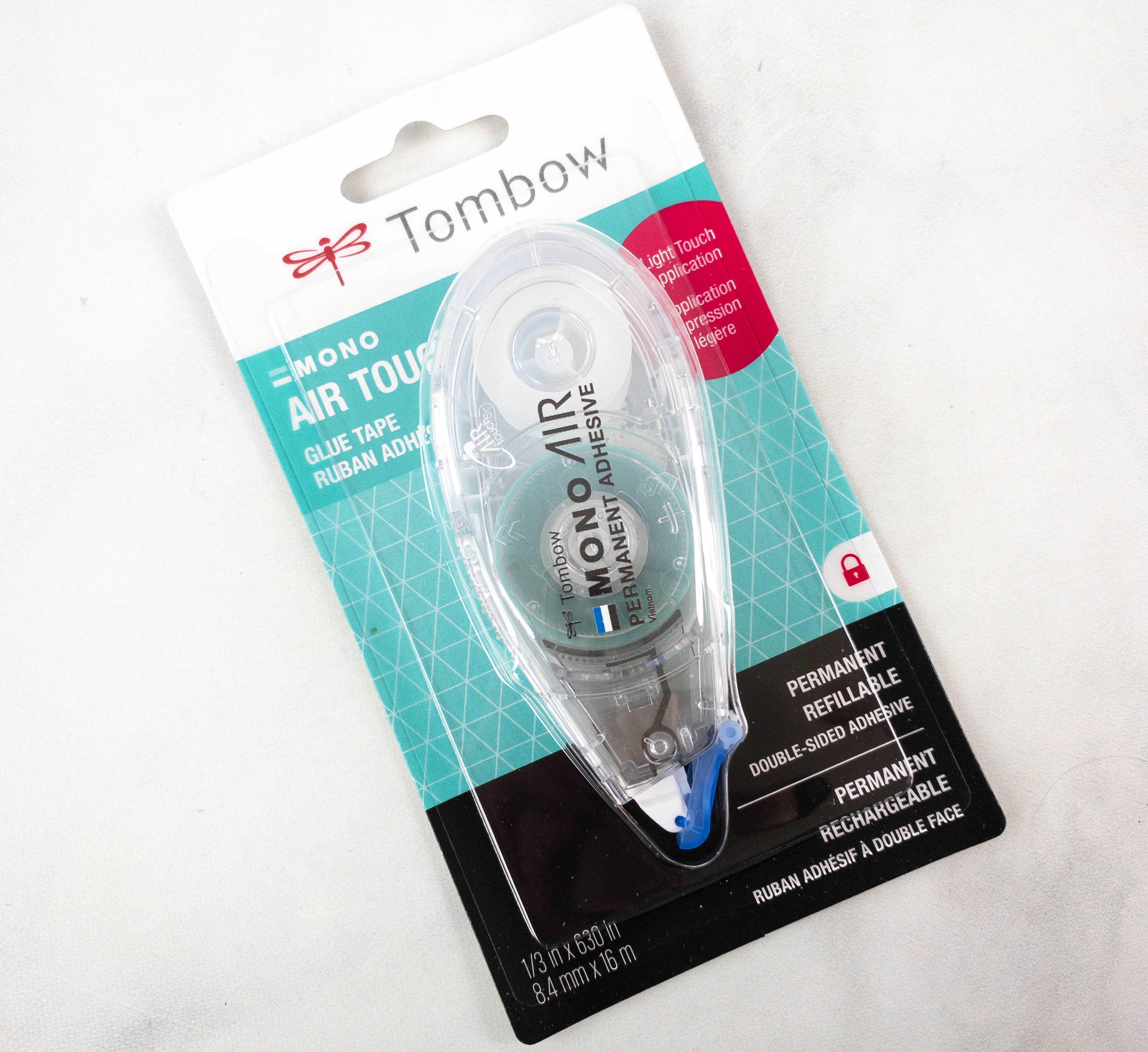 MONO Air Touch Adhesive ($6.99) This new tape runner product from Tombow requires very little pressure to use. It adheres to any surface evenly and has a strong permanent bond.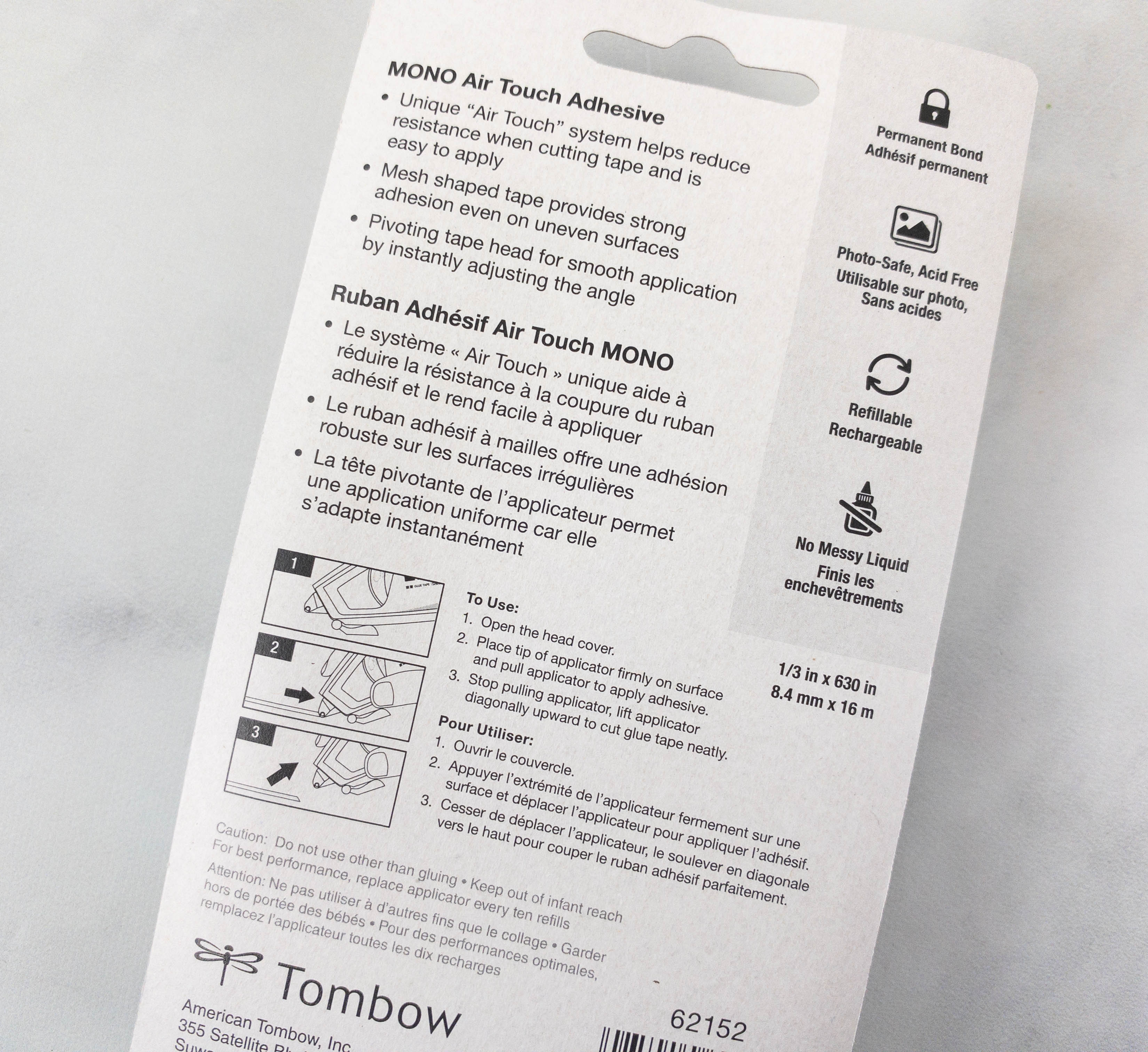 It glides smoothly, and it's ideal for papercrafts, art journals, and memory keeping. It's also refillable!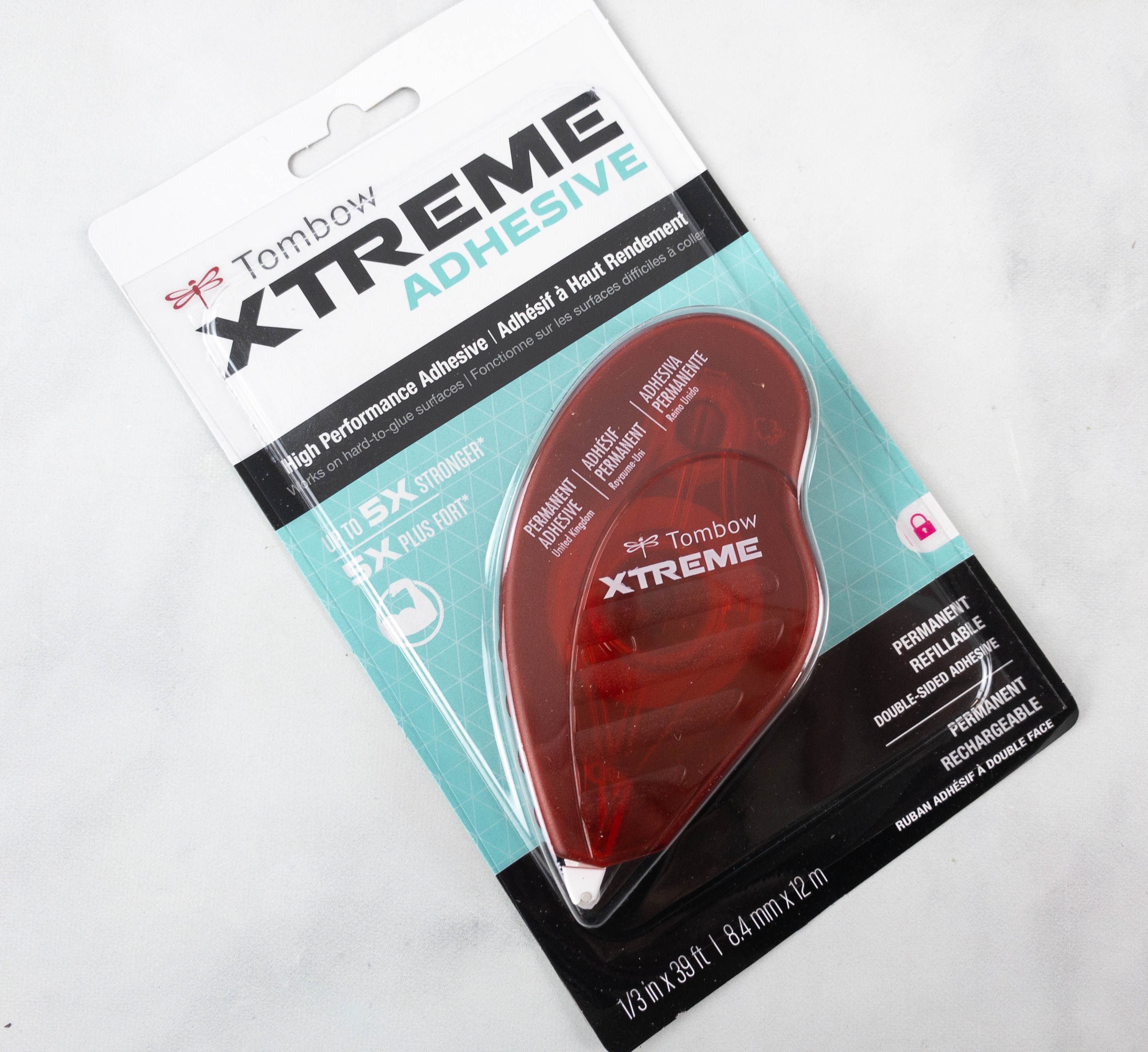 Tombow Xtreme Adhesive ($8.99) The box also includes a high-performance adhesive. It sticks far better than most tape runners, and I like how it can be used on a variety of surfaces.
The design also makes it easy to grab and hold. To apply a line of glue, press the applicator and glide the tip. This adhesive makes sticking things easy and less messy!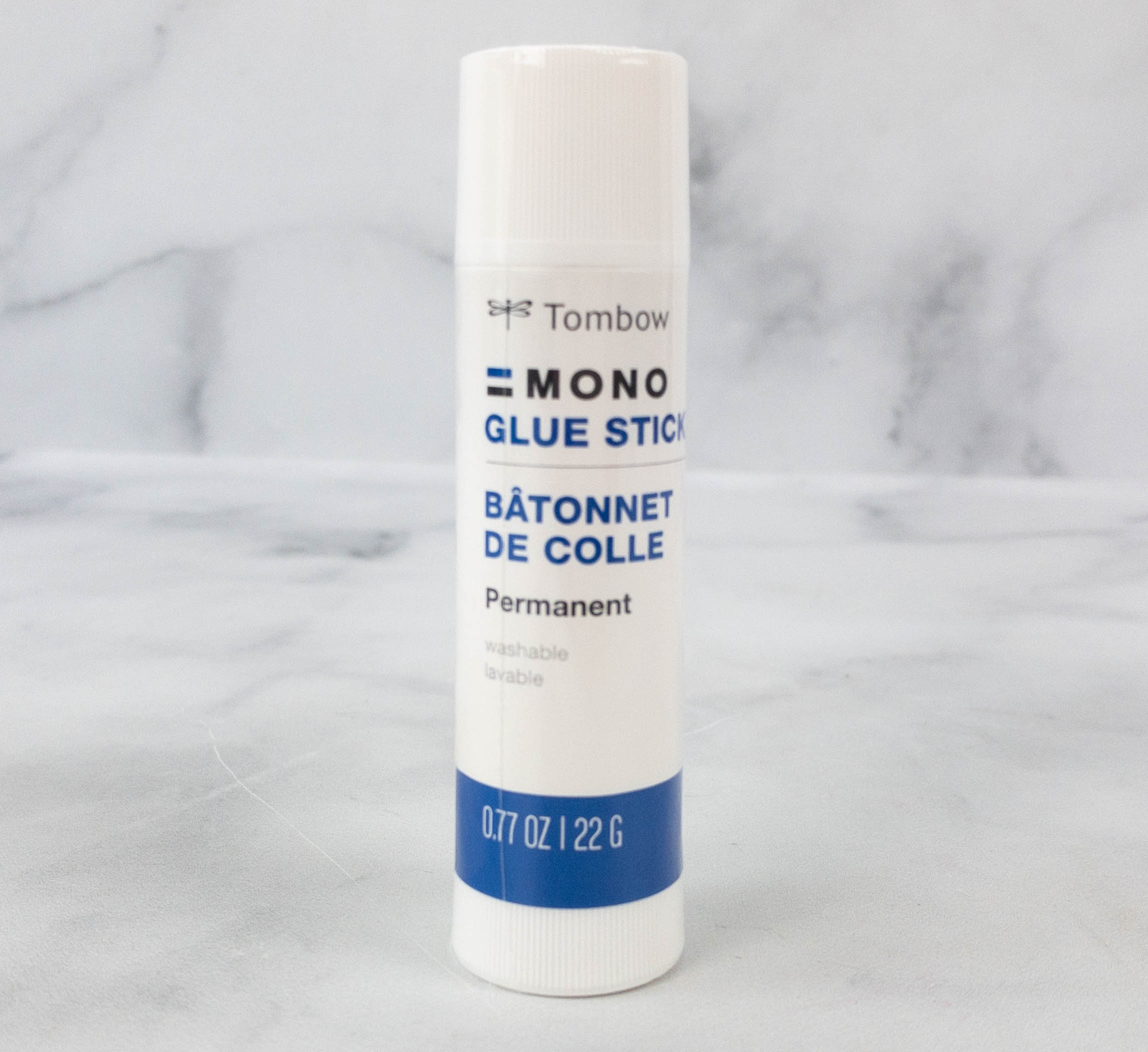 MONO Glue Stick. For school works and art projects, this glue stick is an ideal option. It glides smoothly across paper surfaces, and it's mess-free too! It also fits the animal silicone ring!
Tombow VIP Club offers great boxes for makers and crafters of all kinds! This season's box includes a selection of adhesives, which will come in handy for scrapbookers. They're great to use for paper crafting, memory keeping, or even for home decor crafts! The glue pen is my favorite item because it allows me to work on even the tiniest details. The kawaii animal silicone ring is also a nice inclusion in the box! Most items are acid-free and photo-safe as well!
What do you think of this quarter's Tombow VIP Club?