Gentleman's Box is a monthly subscription of men's accessories and grooming products. Each box is uniquely themed, honoring a noteworthy gentleman from the past or present. Currently, you can choose from two subscription types: The Classic Subscription with 4-5 products for $29 a month and The Premium Box with 4-6 premium accessories for $100 per quarter.
This is a review of The Classic Subscription.  The Gentleman's Box men's subscription box (both versions!) made the list in our 2021 readers' choice picks of best subscription boxes for men!
DEAL: Save $5 on your first regular box. Use coupon code HELLO.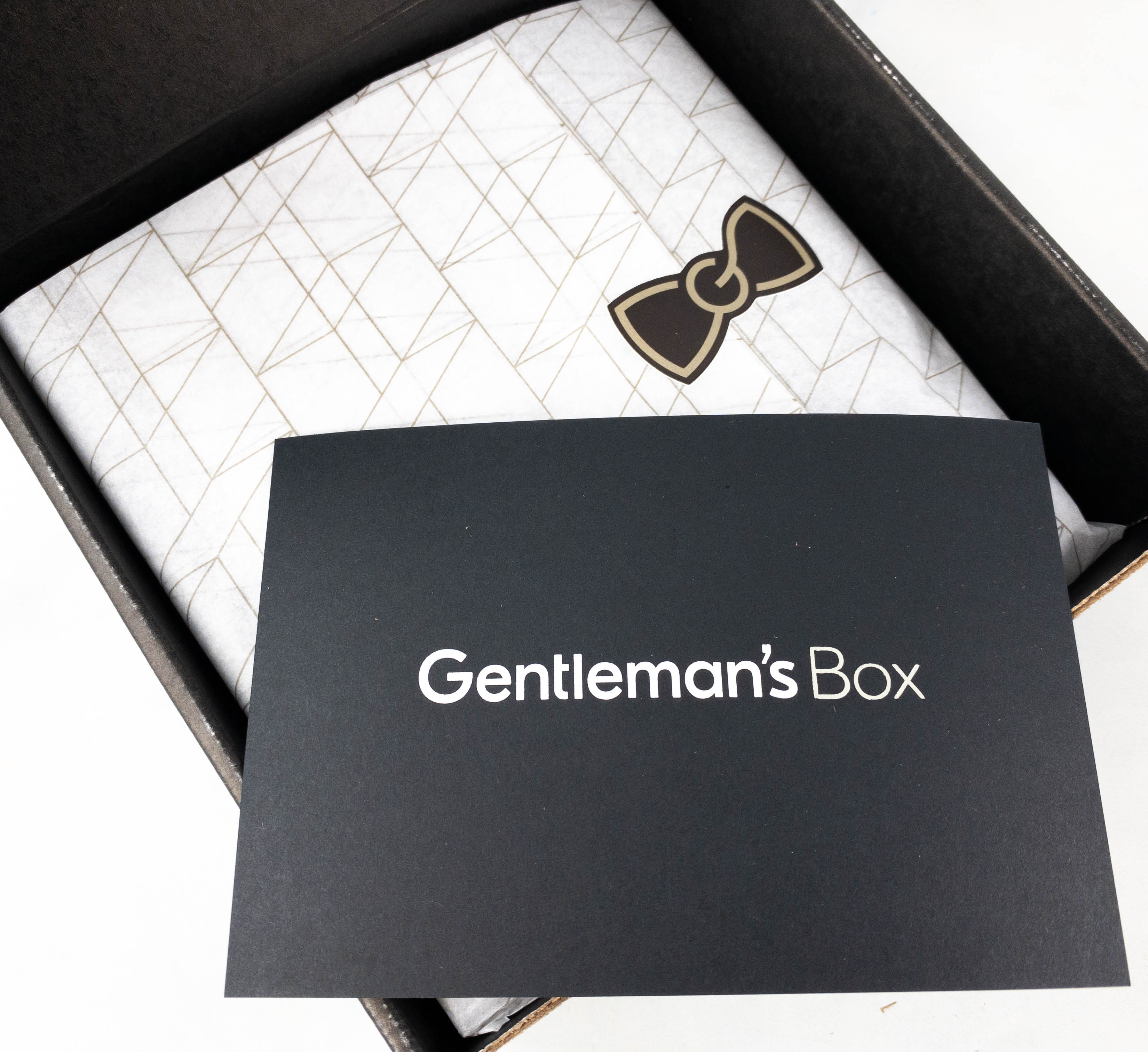 The items were wrapped using white paper and sealed by a ribbon tie sticker.
Instead of sending a booklet, the box included an information card with a QR code that will take us to the box's virtual insert.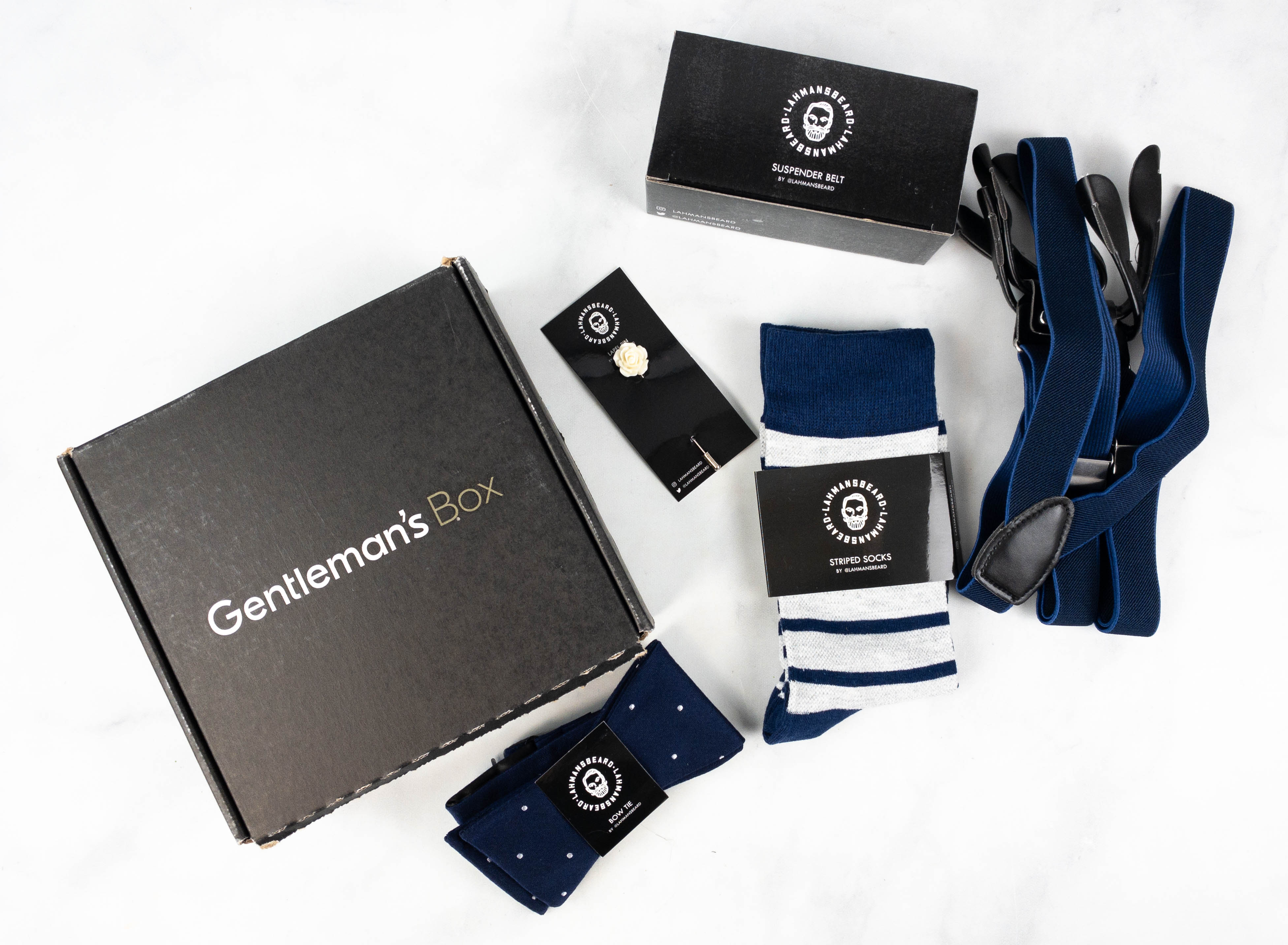 Everything in my box!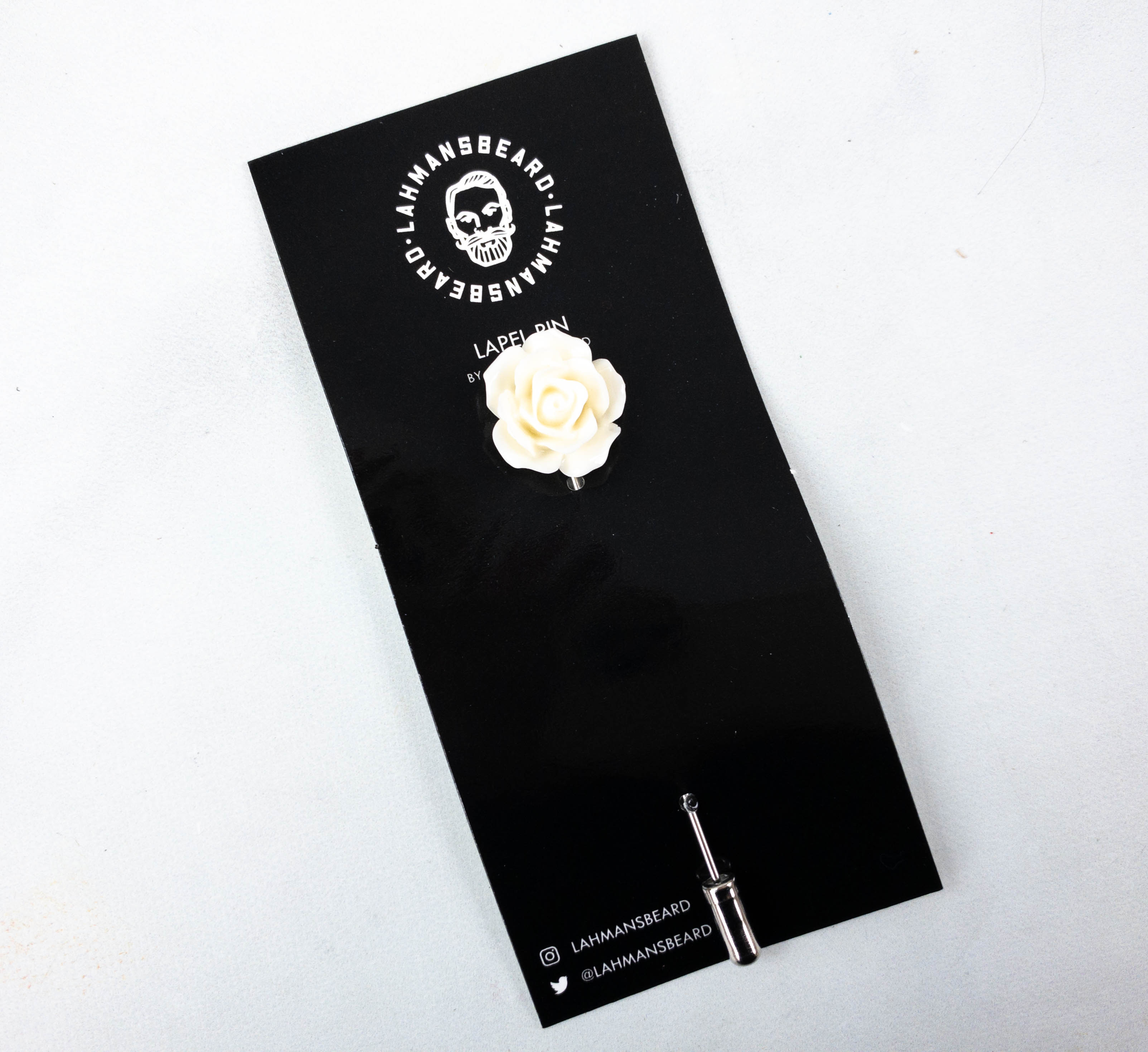 Lahman's Bear Co. White Flower Tie/Lapel Pin. This lapel pin adds a touch of sophistication to any formal look! It features a white flower that can be paired specially with dark colored attires.
Lahman's Bear Co. Navy and White Polkadot Bow Tie. The box also includes a classic polkadot bow tie. It's made from high quality materials and I like that it looks great on most of my suits!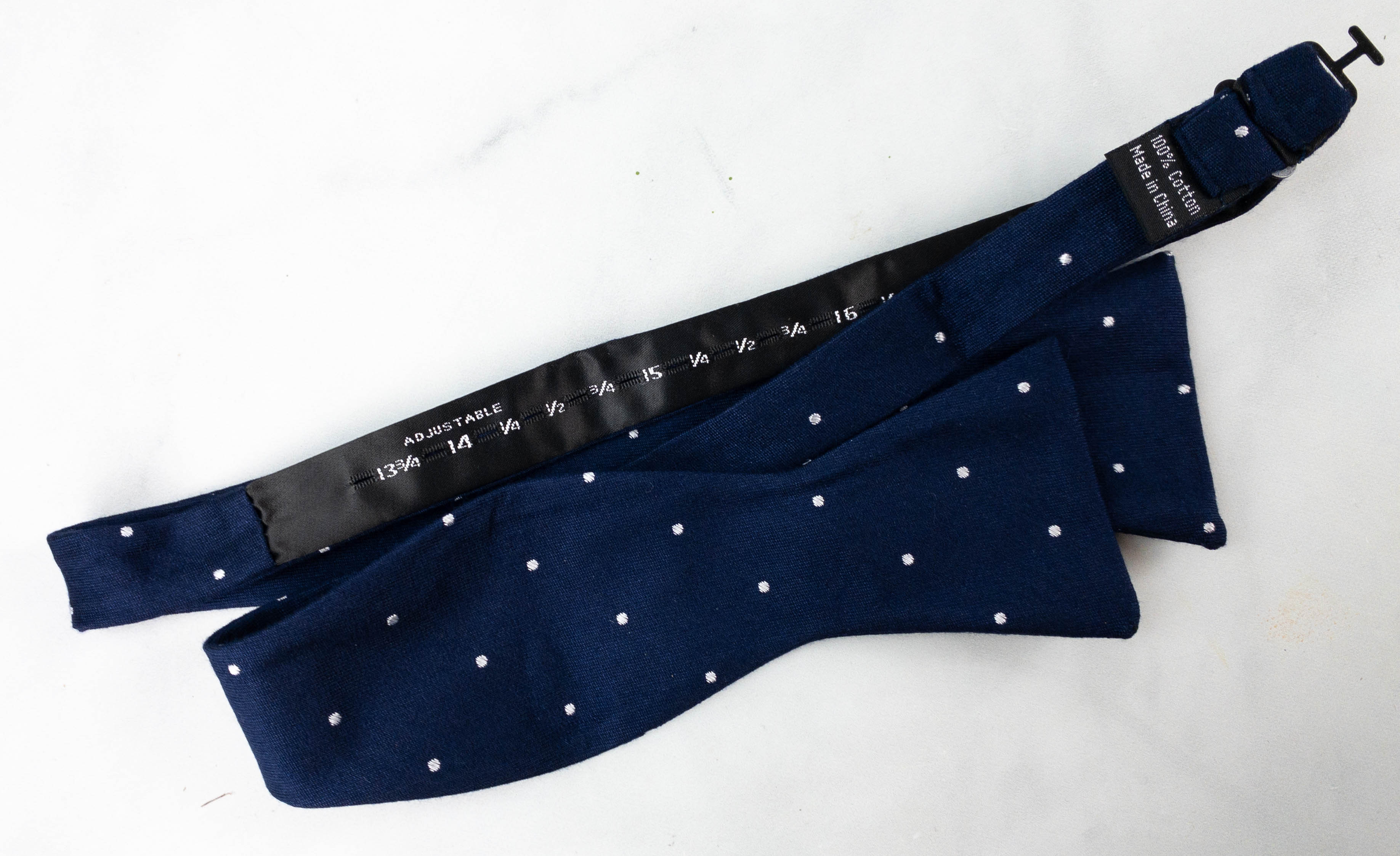 It has a dark blue base color with white dots all over.
Lahman's Bear Co. Grey and Navy Striped Socks. Here's a pair of comfortable socks that matches the rest of the items in this month's box. It has white and dark blue stripes!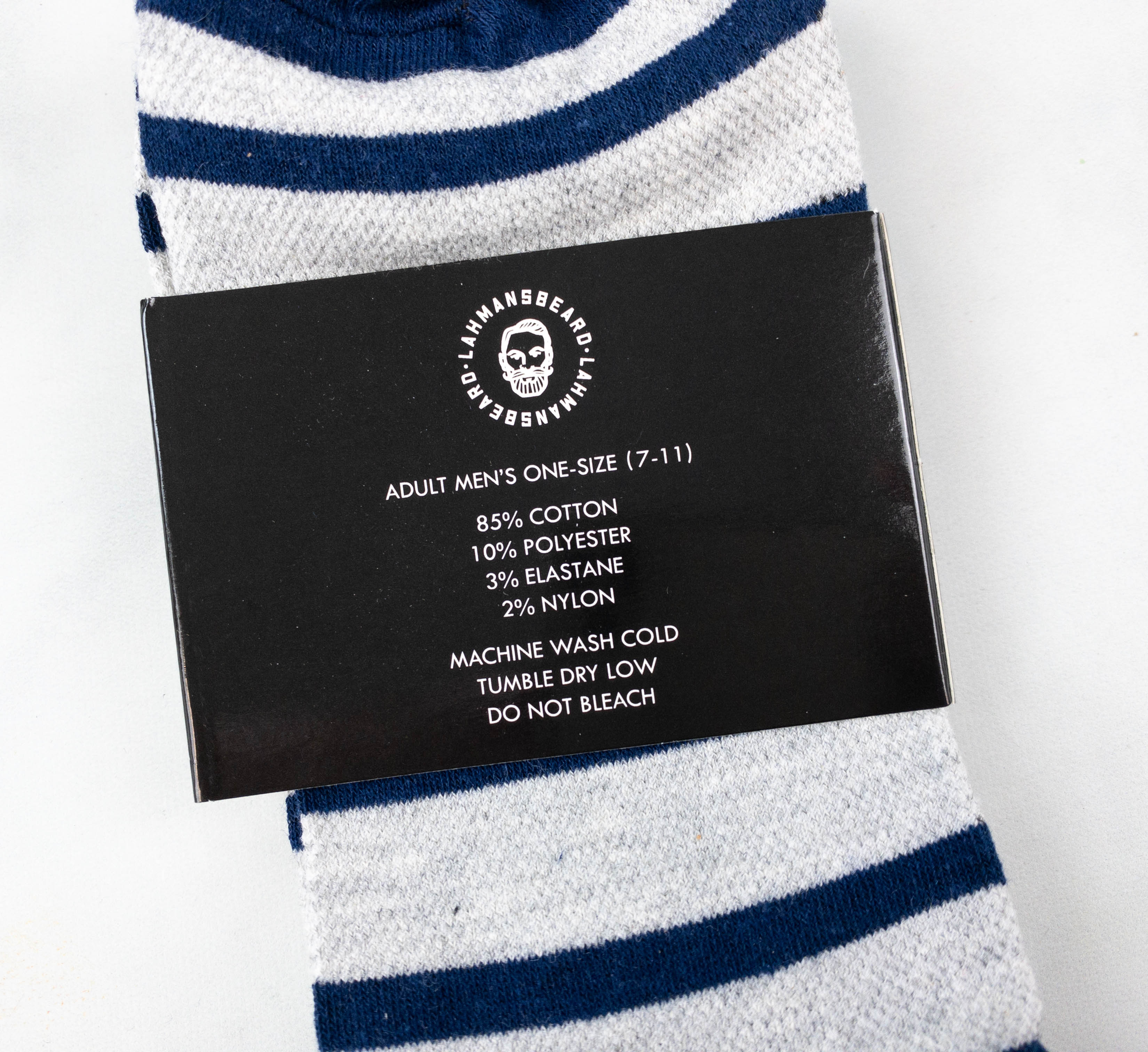 The socks are made with 85% cotton, 10% polyester, 3% elastane, and 2% nylon.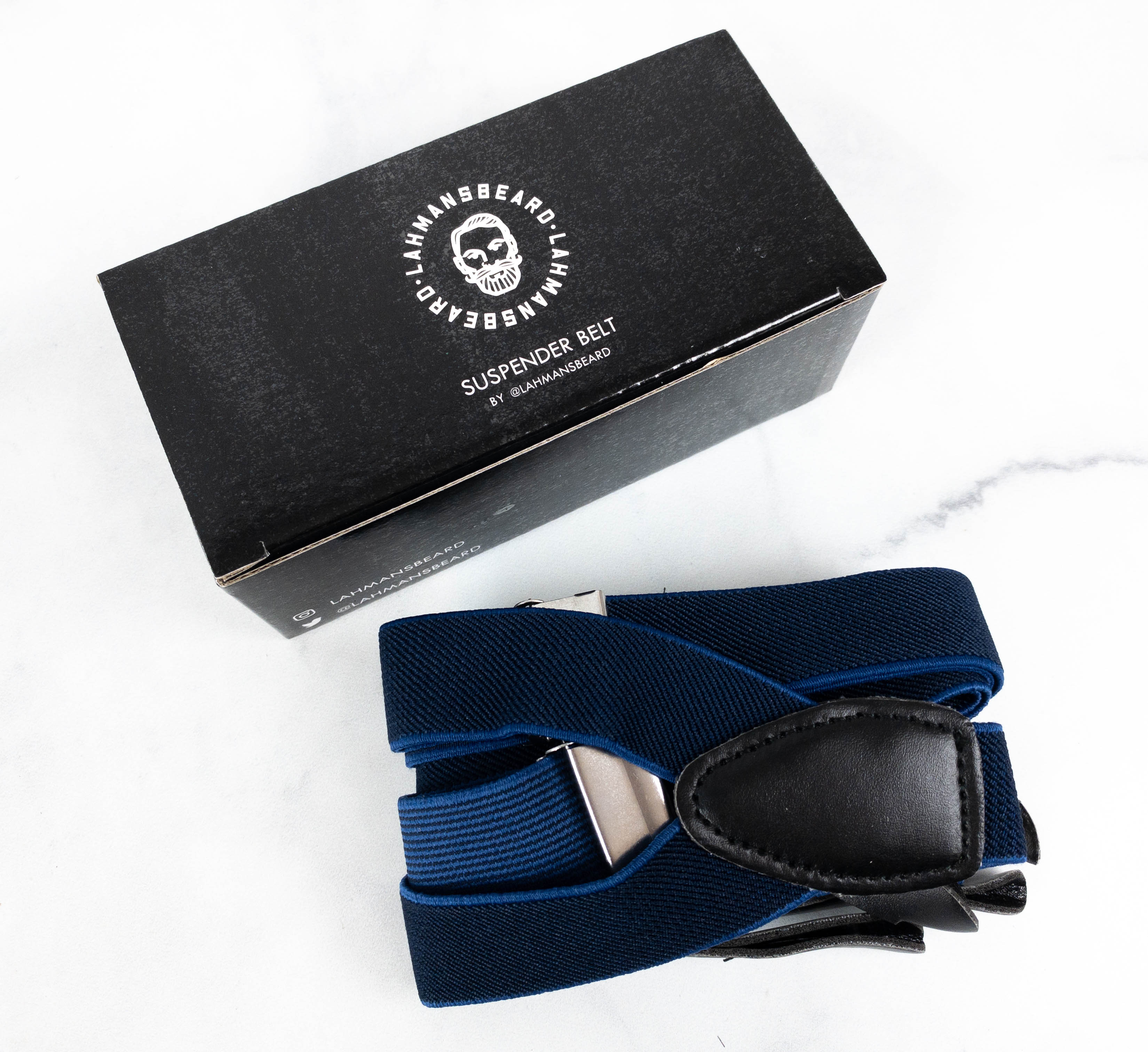 Lahman's Bear Co. Navy Suspenders. Lastly, here's a Y-type suspender to help me keep my attire in place at all times.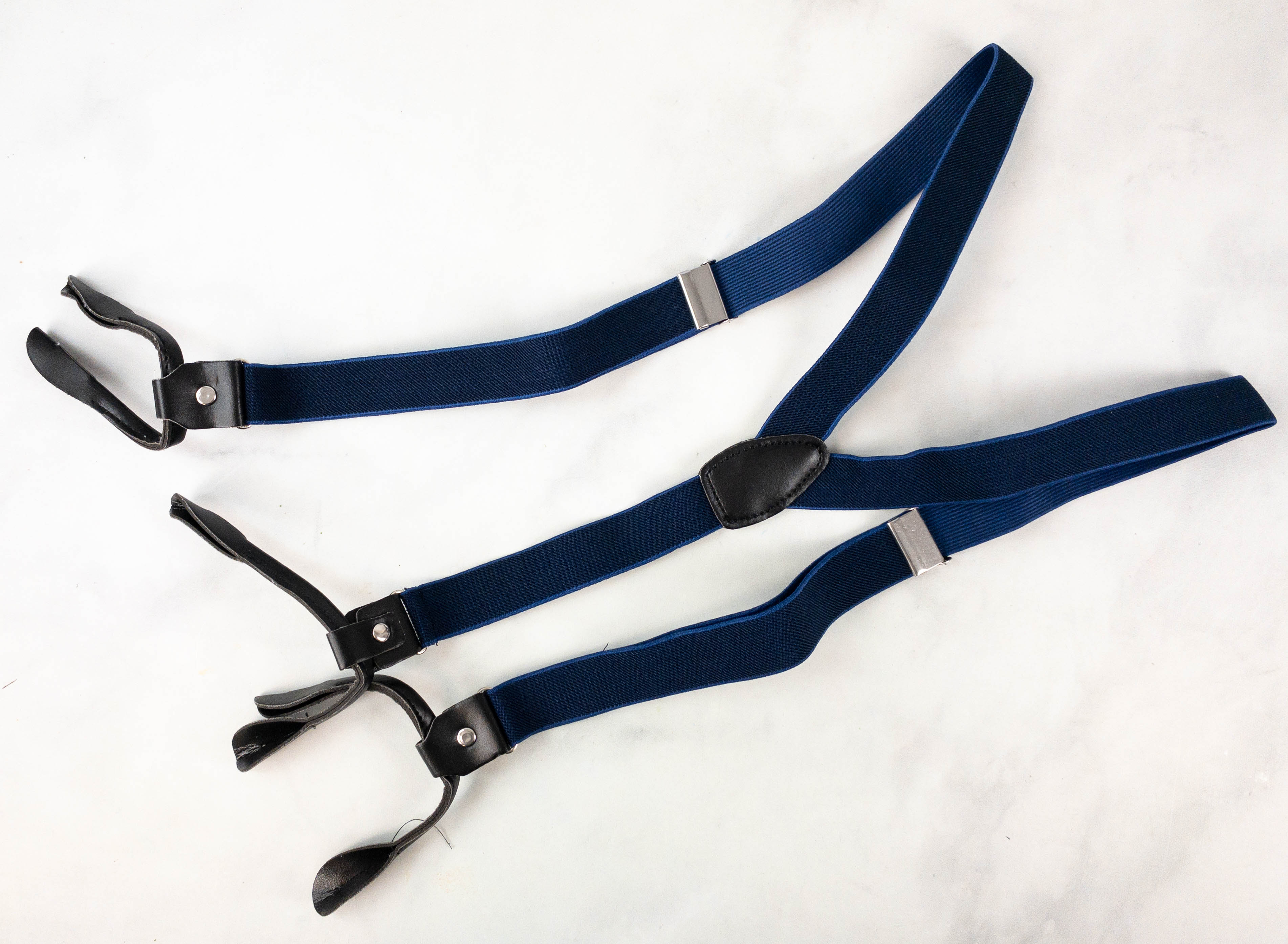 This is a nice accessory to eliminate the bunching of fabric that occurs when the waistband is cinched with a belt.
It also allows the fabric around the hips and knees to fall in perfectly and neatly. Of course, it also matches the other items in the box as it comes in blue.
Here's a final look at this month's ensemble!
This month's Gentleman's Box is packed with accessories from Lahman's Bear Co.! I love the blue color scheme, because it never really goes out of style. I also like the white flower lapel pin that's easy to match with different attire. Everything is made from premium materials, so they look great and well coordinated Overall, it was another excellent curation that makes it easy to accessorize my formal outfits!
What do you think of this month's box?