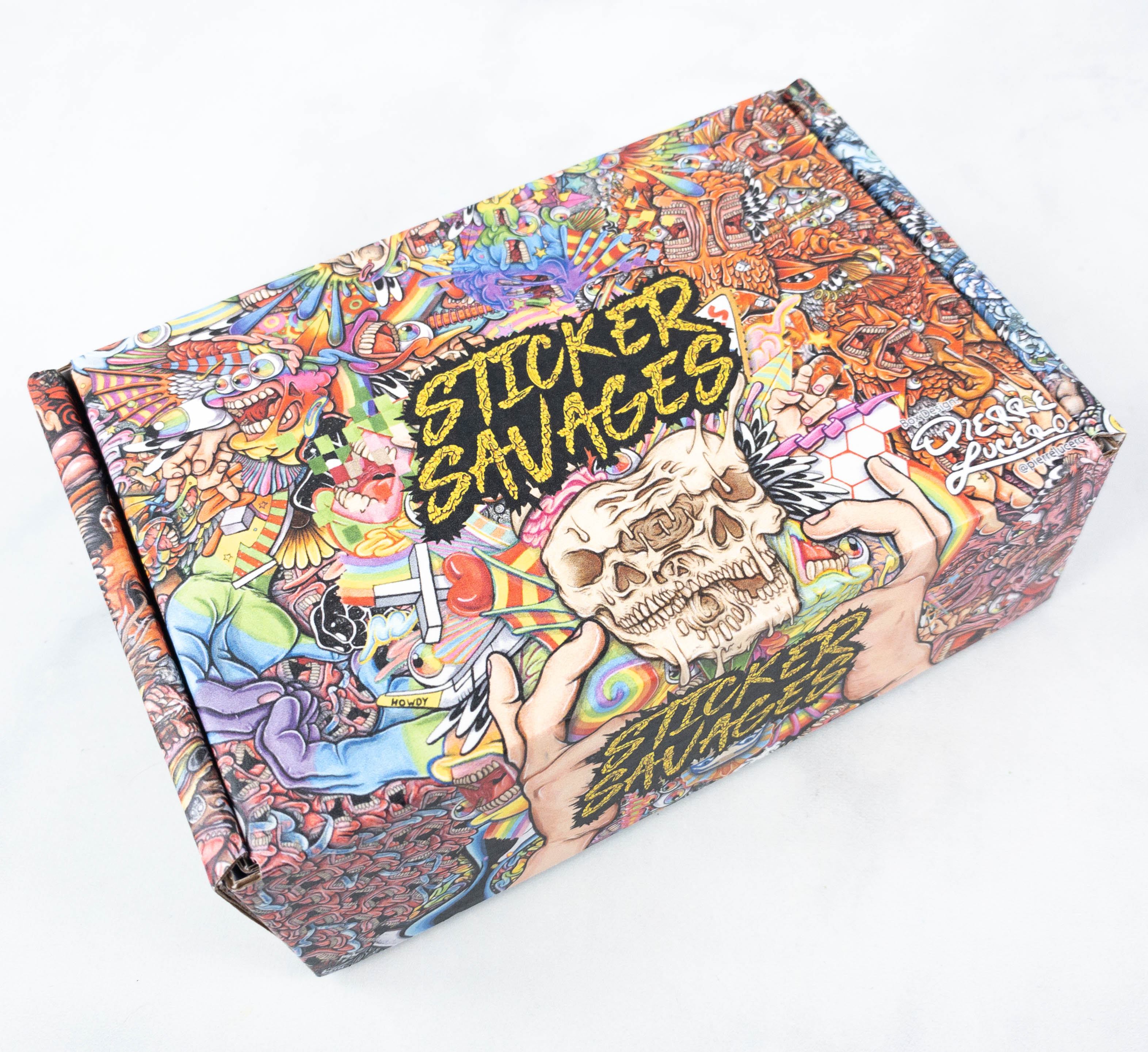 Sticker Savages is a monthly subscription box featuring 10 unique stickers from artists on Instagram. These artists are from around the world and the designs are stunning. Most of these stickers are Sticker Savage exclusives, which means they're printed for subscribers only. All orders come with a card featuring the artists. Shipping is free to the U.S. (and $9.99 worldwide). Sticker Savages is $11.90 a month, or save with longer subscription terms.
We are the dopest sticker box in the game. These stickers are created exclusively for our sticker subscription box, and are great for water bottle stickers, laptop stickers or just about any other thing you can think of. All of our stickers are printed on high quality waterproof vinyl, and are around 3-4in in size.
DEAL: Get 10% off your first box! Use coupon code HELLO.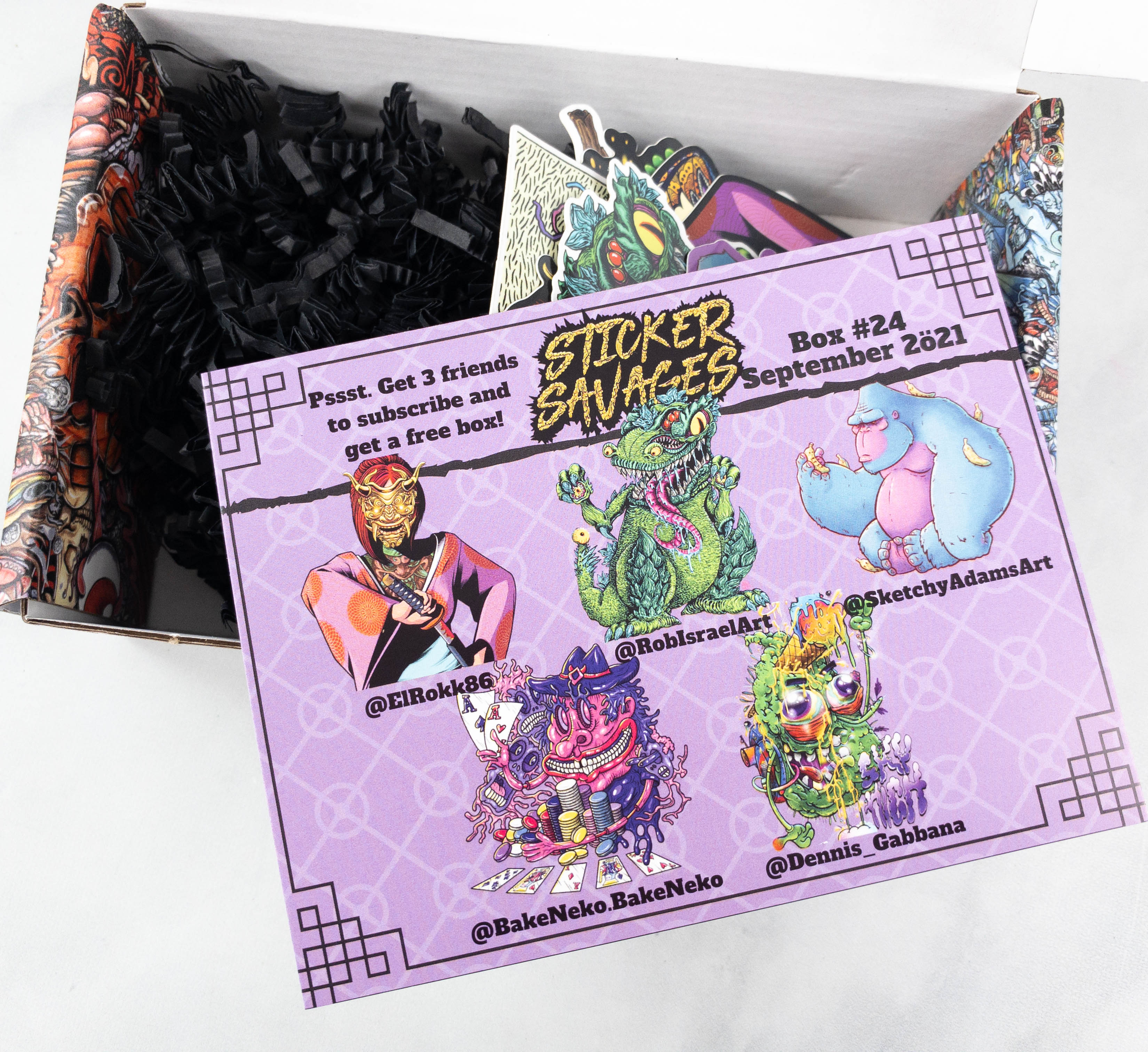 The stickers were packed with black squiggles.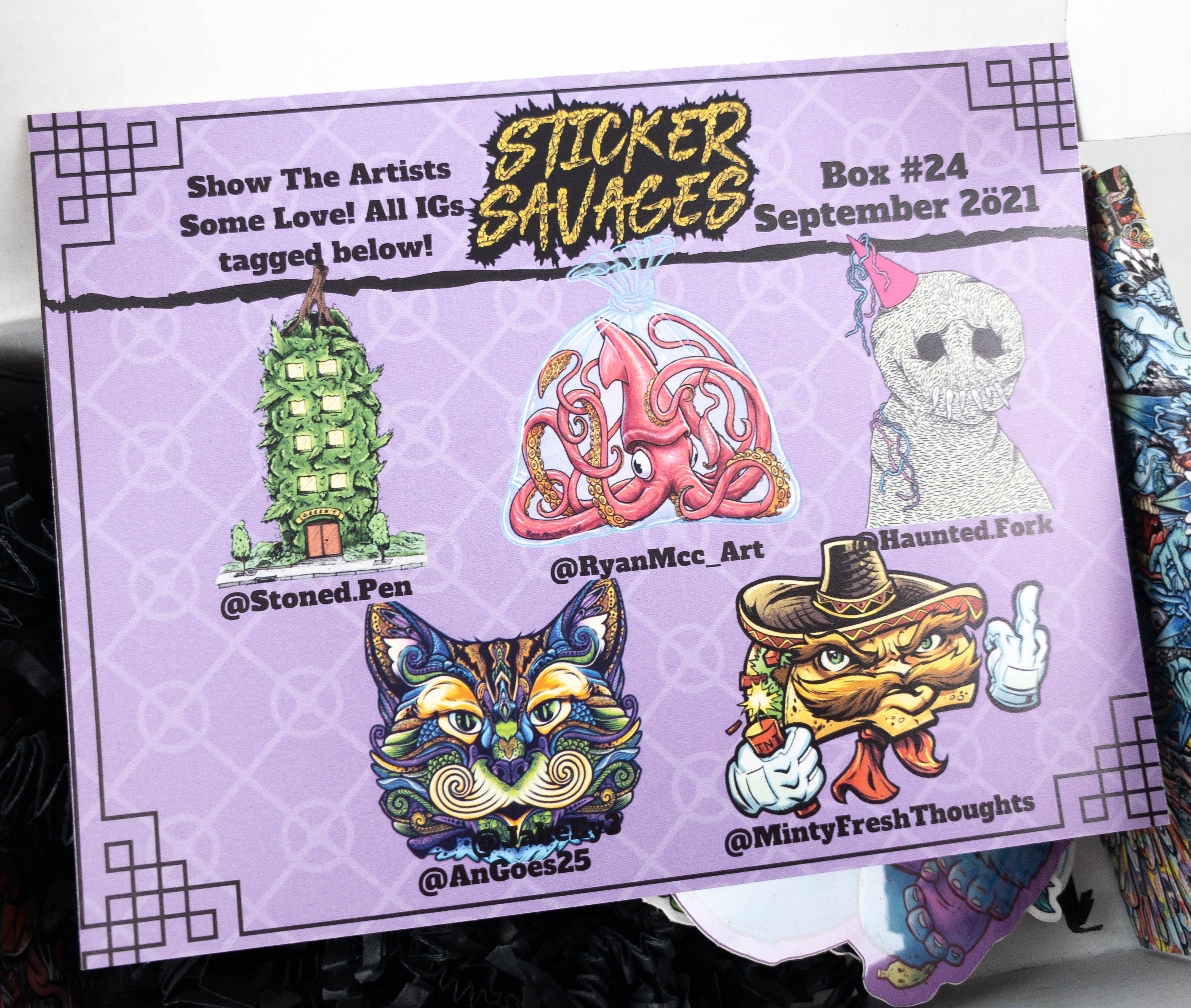 There's a card inside that lists the Instagram handle of the artists.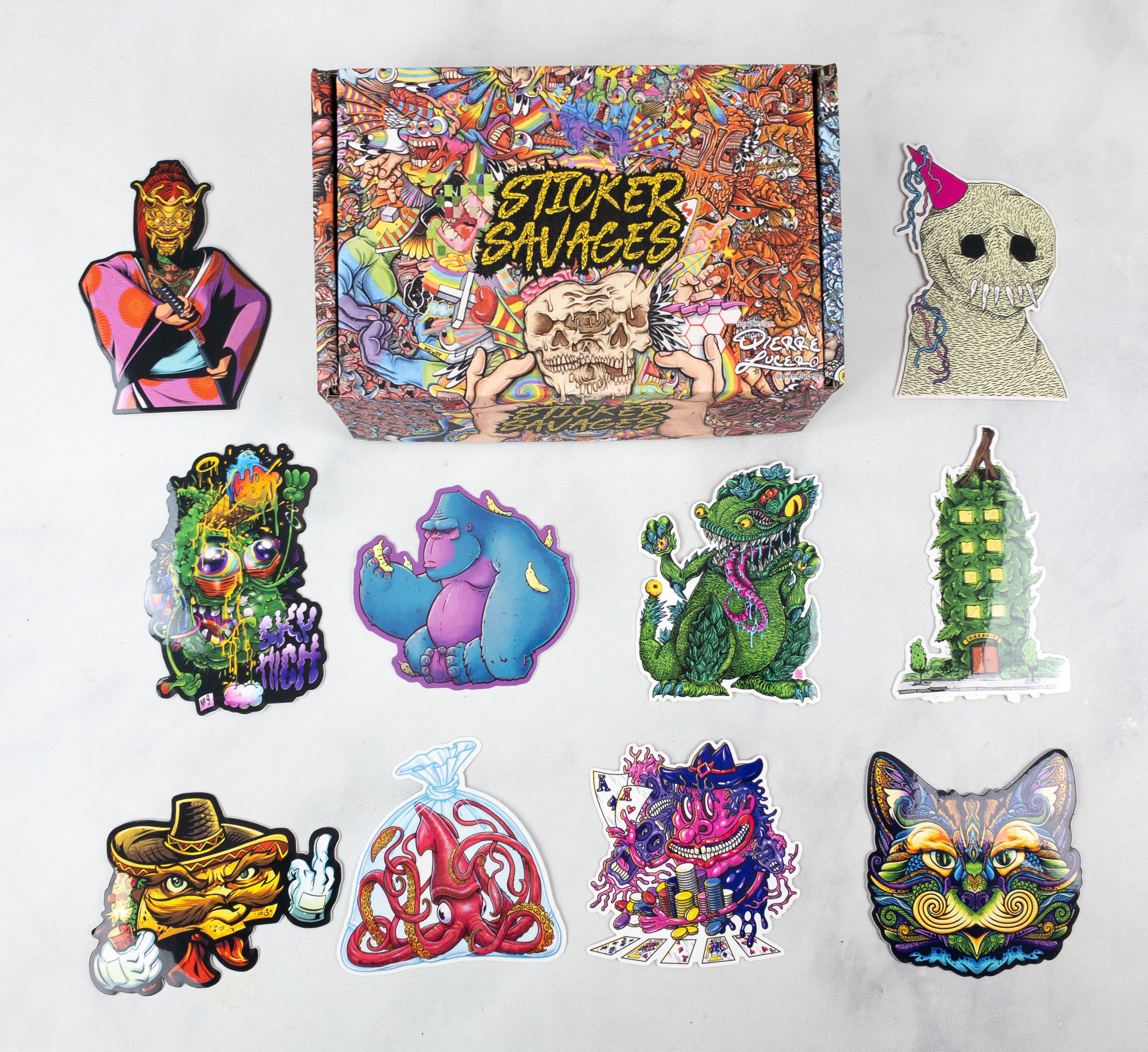 Everything in my box!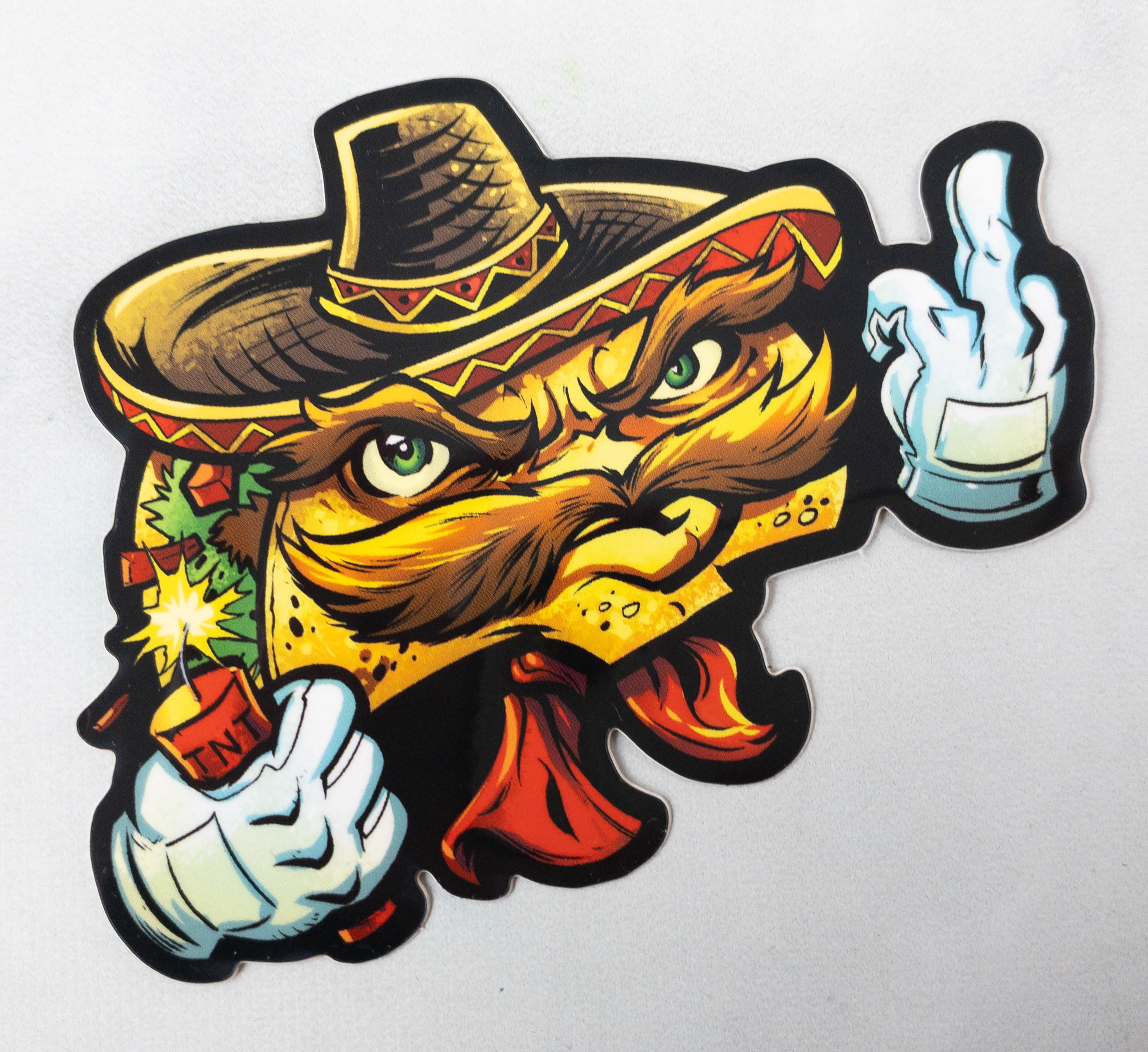 The first sticker design is from @MintyFreshThoughts and it features a Mexican taco character holding an explosive! It also looks grumpy and even raises a finger to send a message.
@ElRokk86's design really caught my attention! It's an image of a Shrine Maiden or Lady Samurai and it even wears a mask to hide her identity.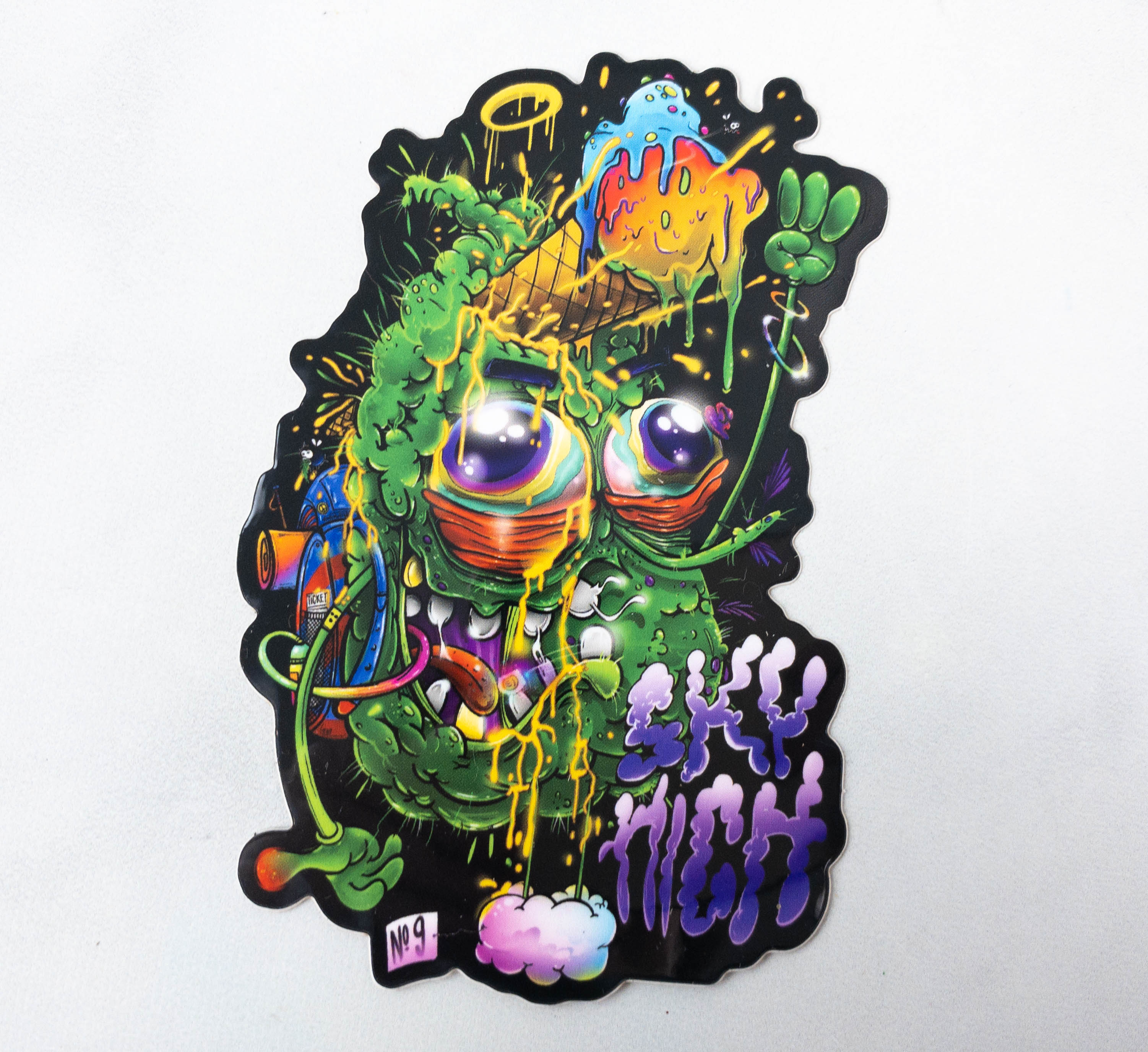 Here's a weird sticker design from @Dennis_Gabanna. This green creature seems to be a product of toxic waste and looks really gross! I can see yellow liquid dripping all over its body and an ice cream stuck on its head.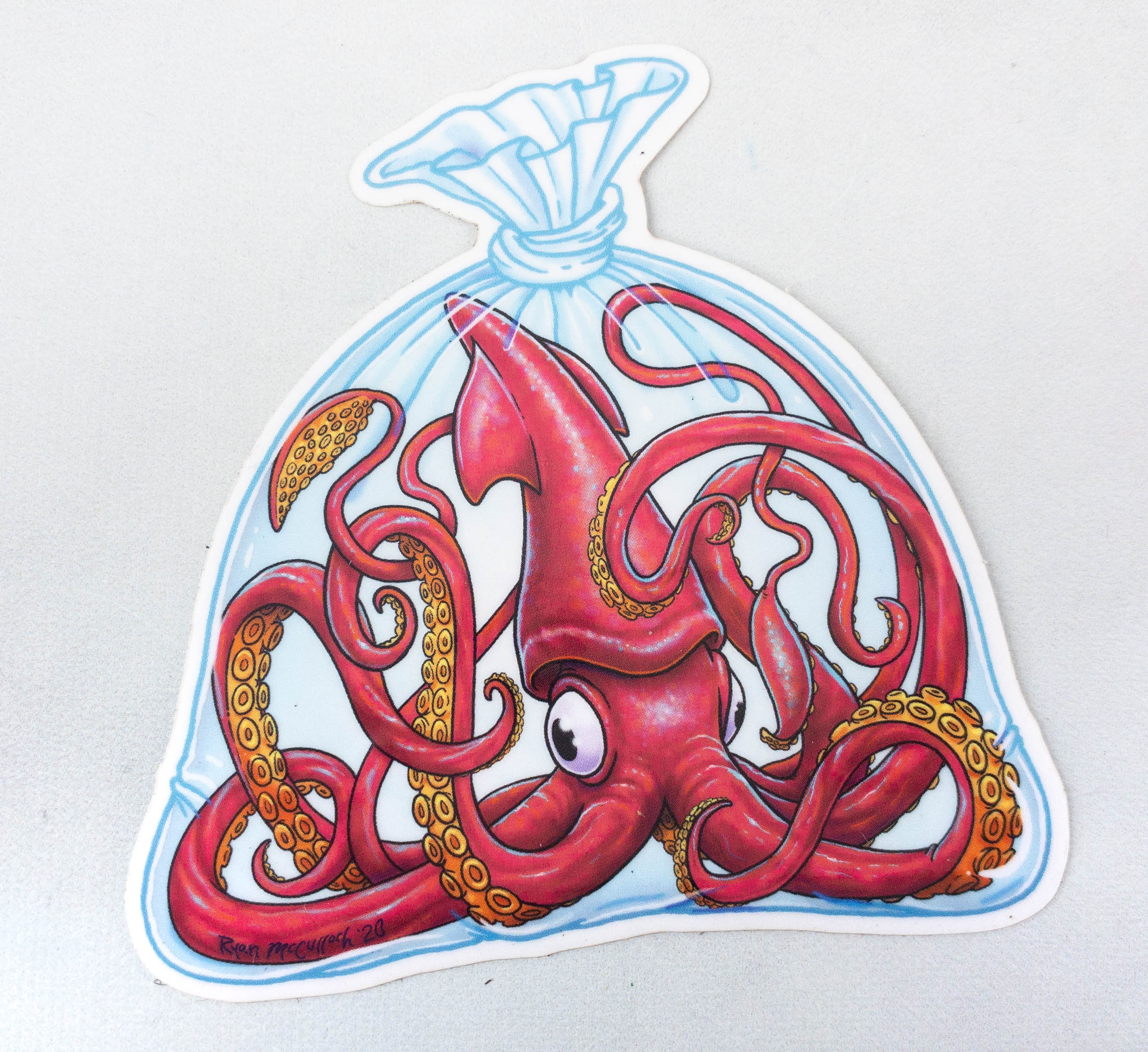 This work from @RyanMcc_Art looks familiar. There have been entries from the previous boxes that featured sea creatures trapped in a plastic bag and this time, it's a squid!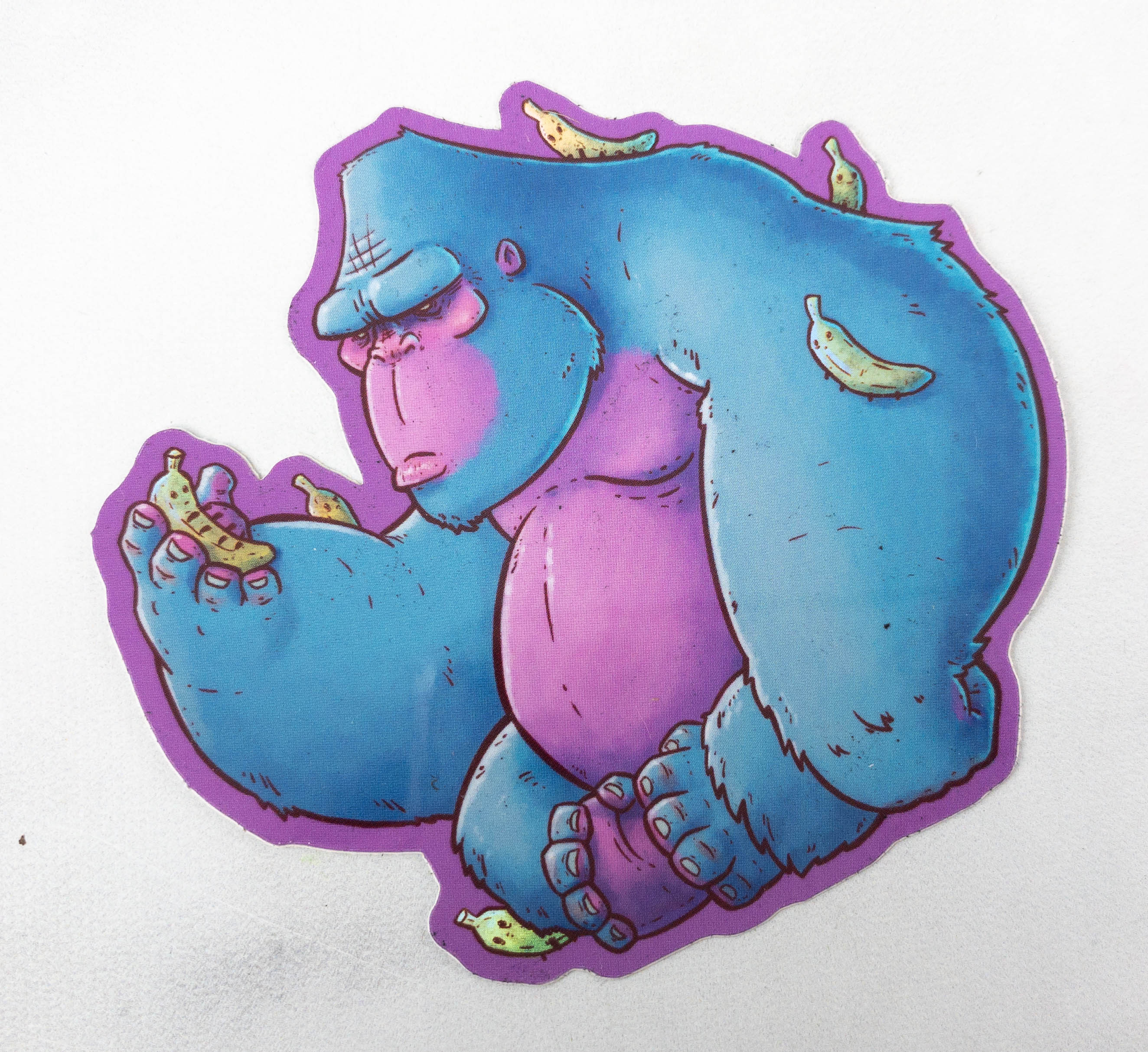 Next up is blue colored gorilla who looks puzzled while holding a crawling banana. @SketchyAdamsArt's art looks interesting and I'm also curious if the gorilla even plans on eating these bananas!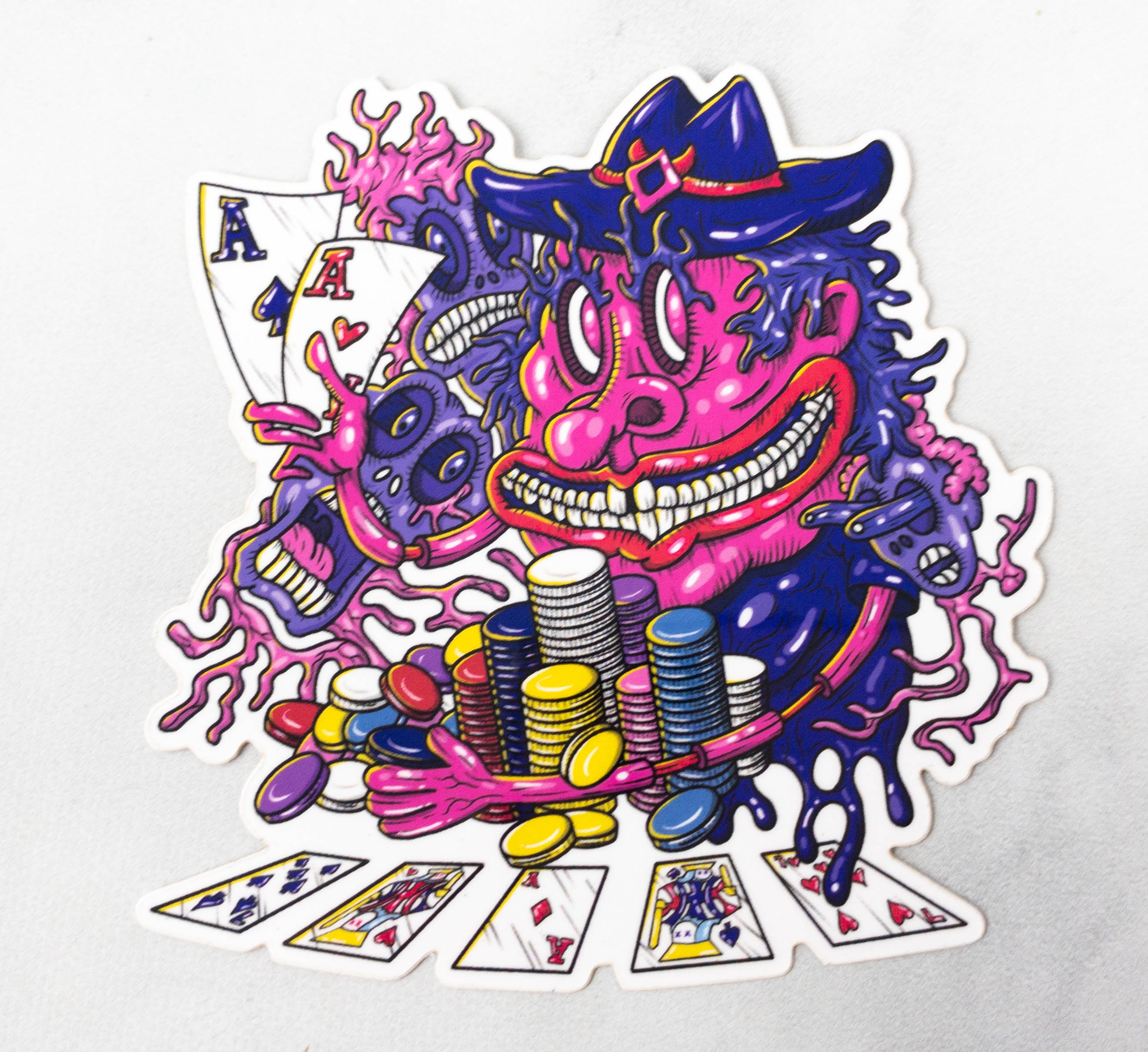 @BakeNeko.BakeNeko created a spooky character for this sticker design. It's wearing a hat and surrounded by purple skulls, with playing cards laid out in front. Also, it looks like it's the player's lucky day as it's hugging all the chips that it won from playing a round.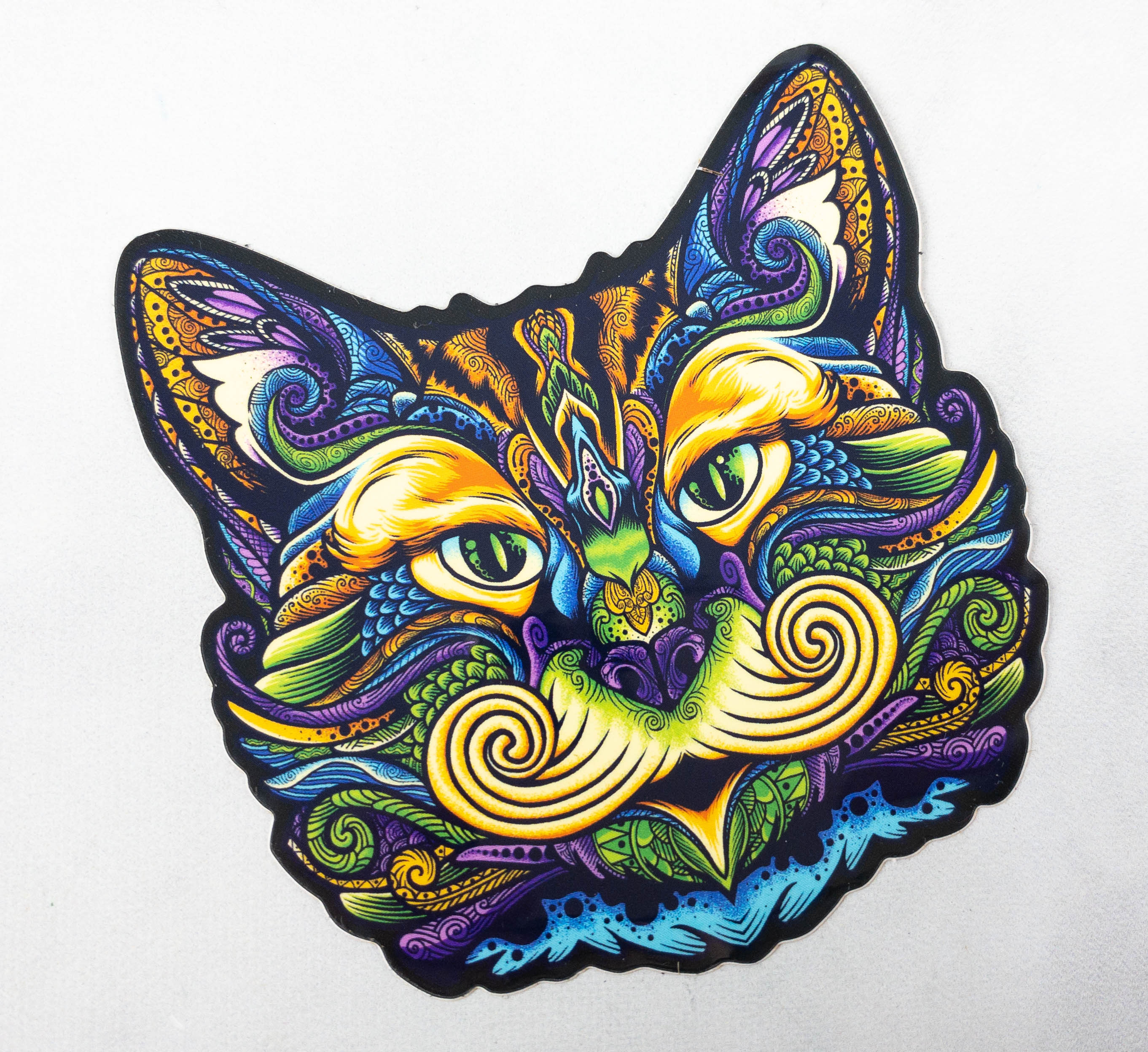 Here's a cat head made by combining a variety of intricate details, and it's by @AnGoes25. I also like the unique color combination used!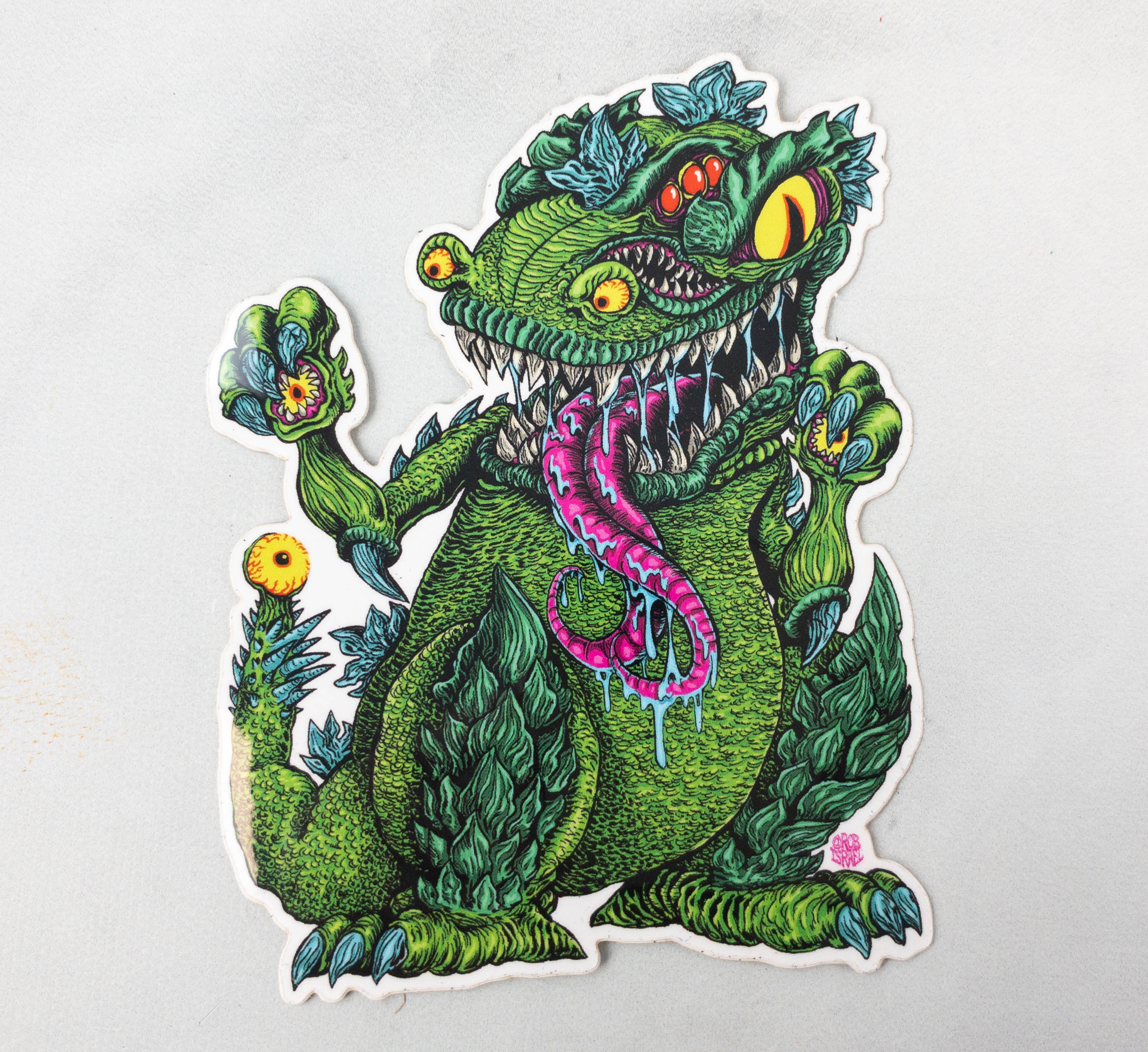 @RobIsraelArt's sticker reminds me of Godzilla. With all the added eyes, mouths, and crystals all over its body, it's clear that this creature is a product of evolution and nuclear reaction.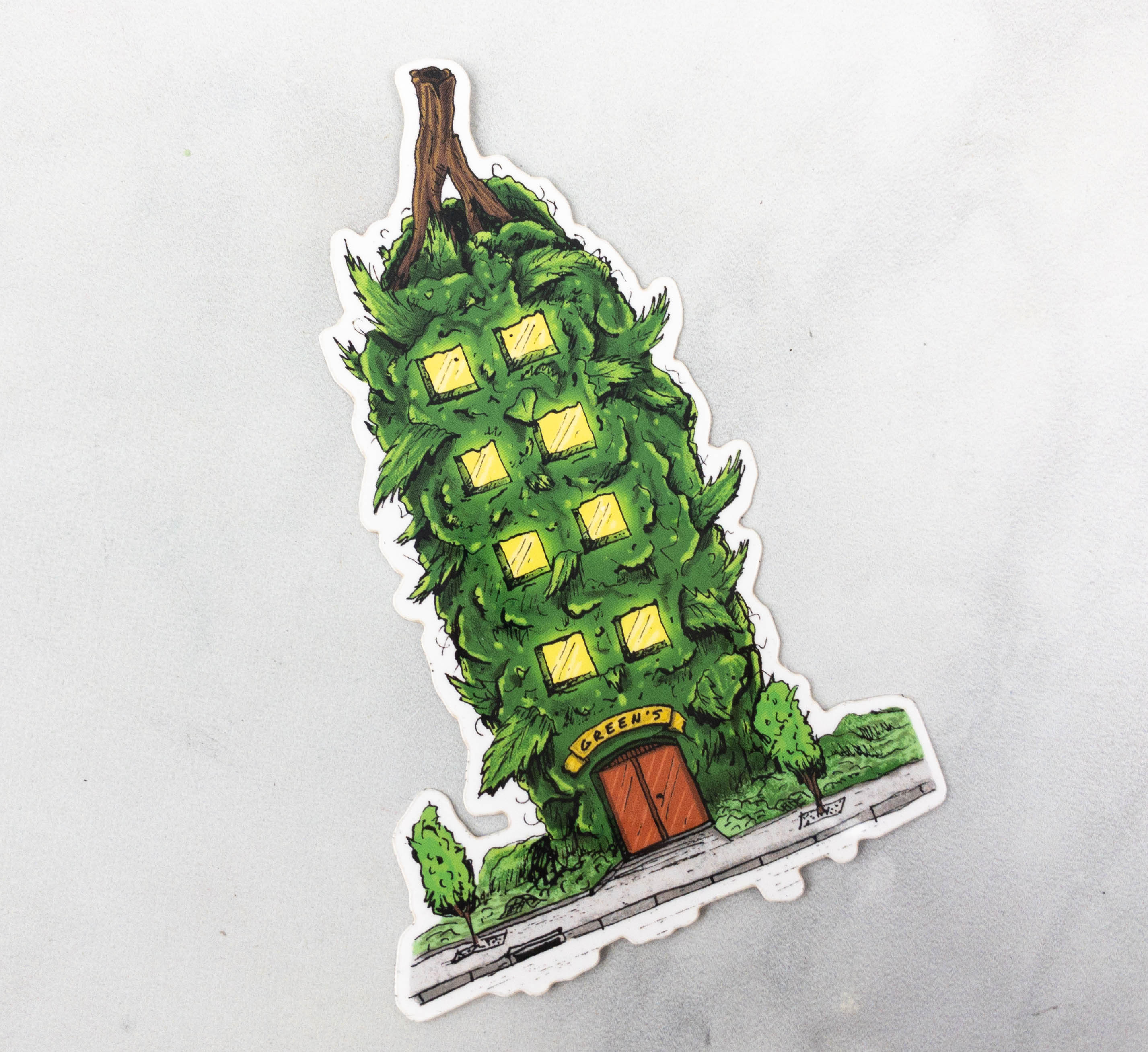 Another unique sticker design is from @Stoned.Pen. It features a beautiful giant house created by nature, as it has greens all over.
Lastly, here's a ghost with hollow eyes and pointy teeth, wearing a party hat! The design is by @Haunted.Fork and I think it's perfect for Halloween.
It was another exciting month for sticker lovers! This month's Sticker Savages box included a great set of designs from the featured artists and I really love them all. As always, the entries are interesting and some are totally unique. My favorite is the cat head by @AnGoes25! I simply love the intricate details, as well as the colors. This subscription never fails in sending high quality and beautiful stickers and I love that there's always something remarkable to add to my collection! If you also love collecting stickers and decorating your stuff with them, this is subscription is a must have!
What do you think of Sticker Savages?