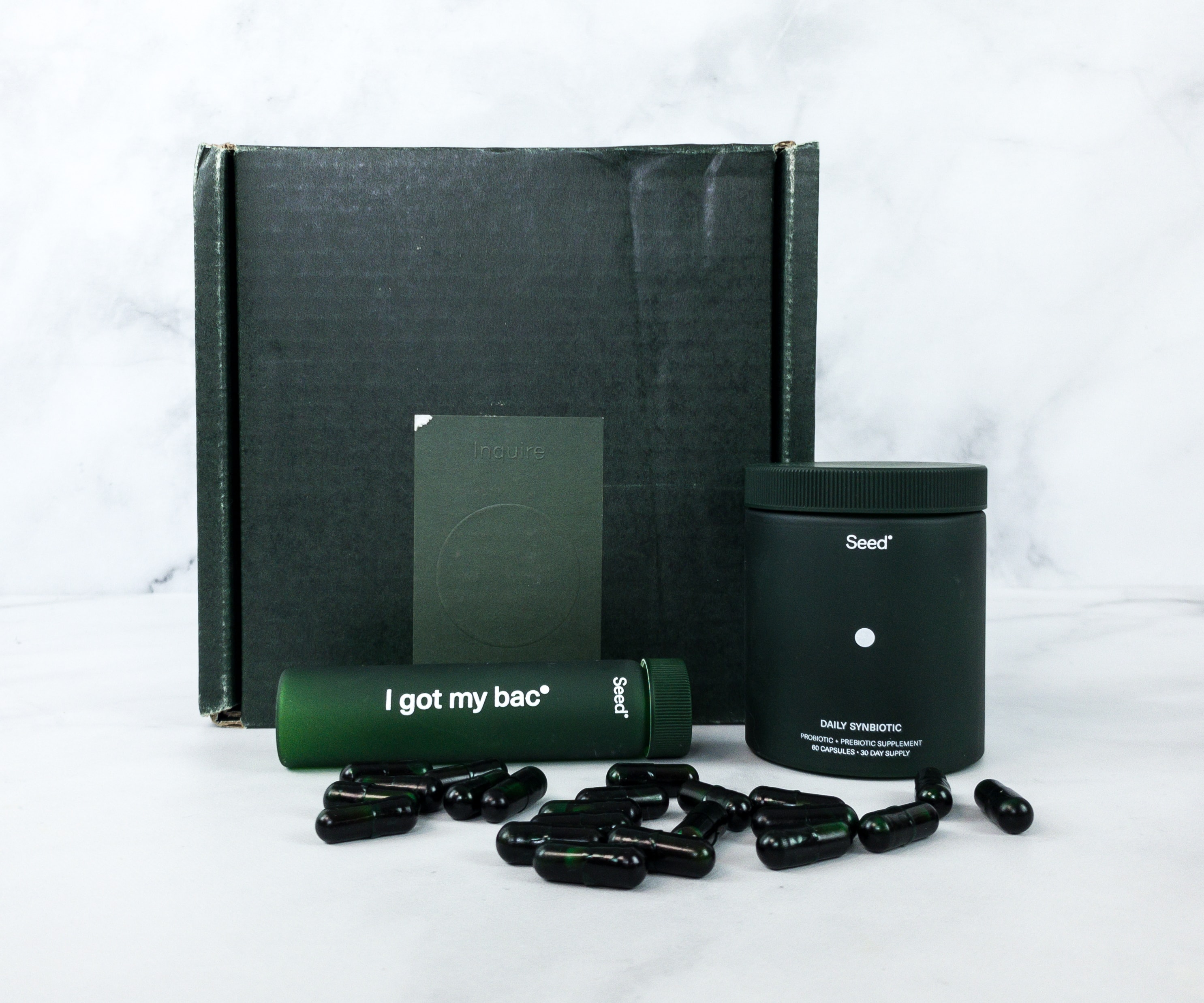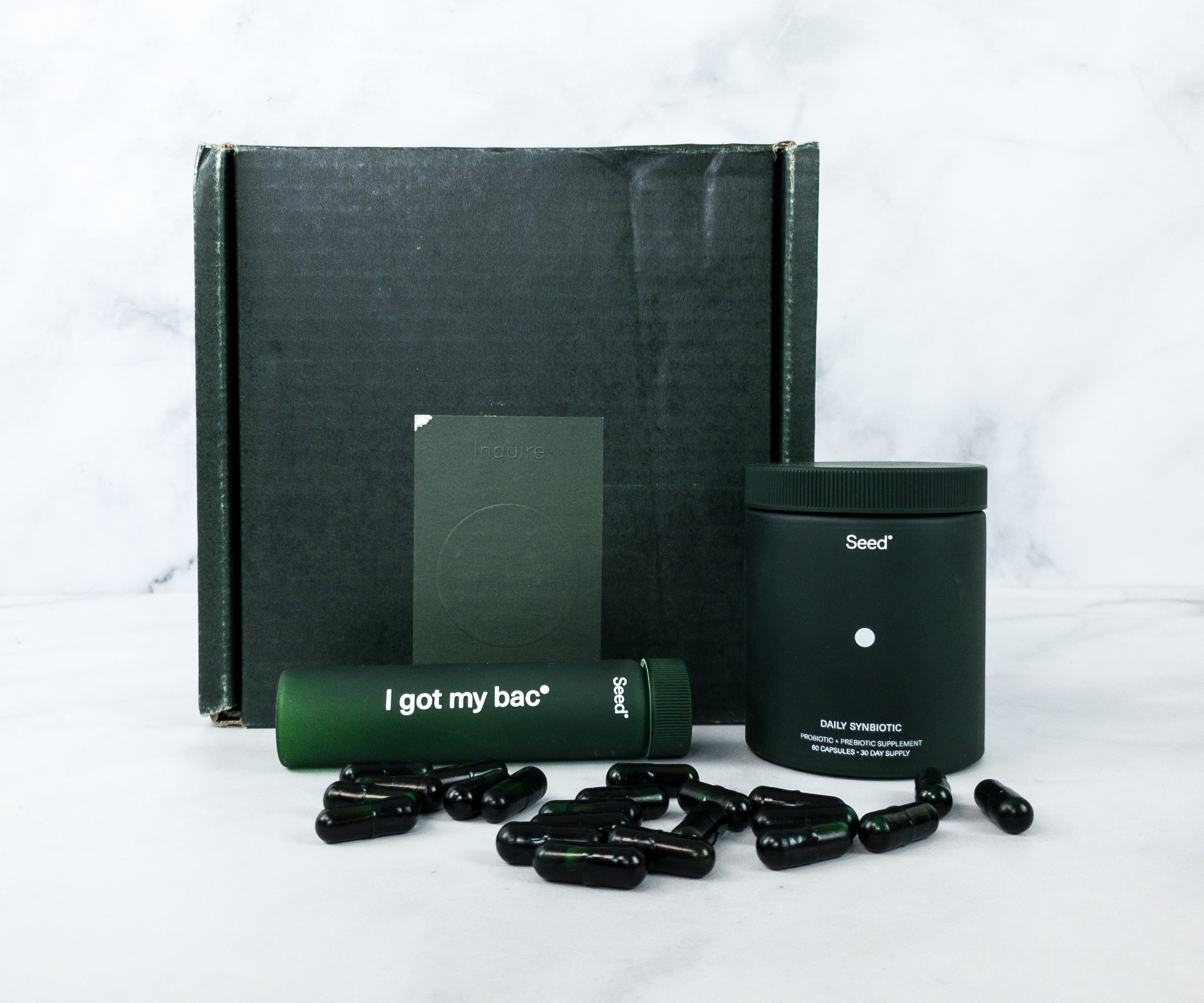 Seed is a monthly subscription box that provides you with daily synbiotic, a mixture of probiotics and prebiotics that aim to benefit your digestive health, and your skin, too! The subscription costs $49.99 each month and comes with free shipping within the US, and an international flat-rate for orders outside the US. Each monthly box will include 60 Seed capsules, good for a whole month of supply.
DEAL: Get 15% off your first month! Sign up with Seed, which includes everything in the welcome kit with HELLOSUB15.
For sure you think of your digestive system when you think of probiotics and prebiotics, but it can also help with your skin!
The skin microbiome is home to 100 billion microorganisms that play a vital role in our body's outermost defense system, from identifying unknown organisms to managing inflammation. Most notably, the skin microbiome also helps determine skin texture and appearance.
Too much of one kind of bacteria can lead to oily skin; lack of another can cause dryness or itchiness. In a 2016 study, scientists identified two of the root causes of adult acne — an imbalance in the gut-skin axis, and irregular insulin production. When oral probiotics were given to participants, they experienced a 32% reduction in acne symptoms compared to the control group.
Seed's DS-01™Daily Synbiotic is scientifically-and-clinically studied and developed for skin health benefits. Seed includes four probiotics strains, totalling 3.30 billion AFU, geared towards supporting glowy, smooth skin.
In addition to boosting skin health, the Seed formulation also supports digestive health (16 probiotic strains), heart health (2 probiotic strains), and micronutrient synthesis (2 probiotic strains). Plus, the special capsulesafeguards availability through digestion for 100% delivery of the probiotics to the colon (no refrigeration necessary!).
This is the review of the Welcome Kit, which includes seed capsules, a refillable glass jar, and a free glass travel vial.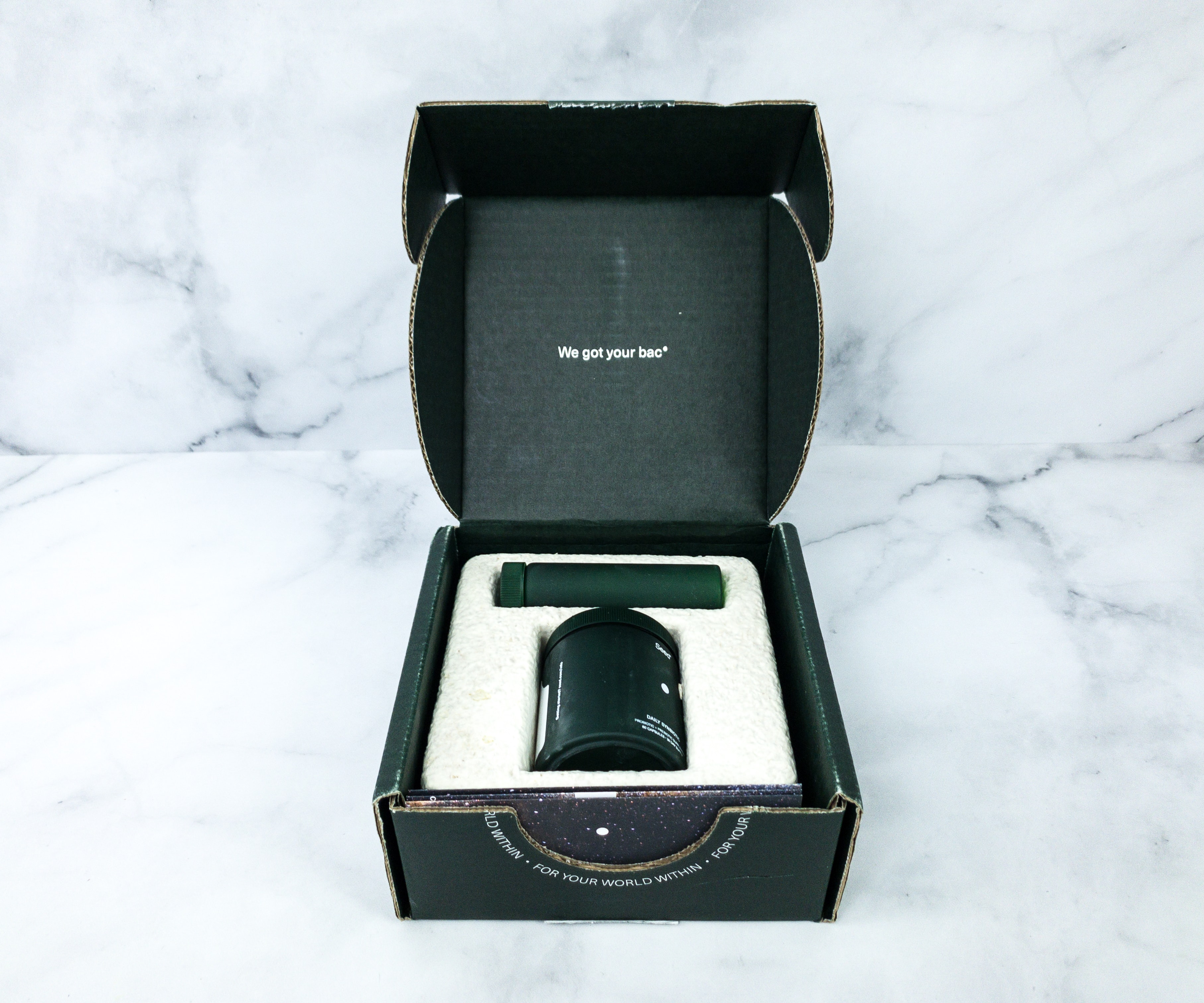 The contents were packed in a custom crate inside the box, ensuring the items' safety during transit.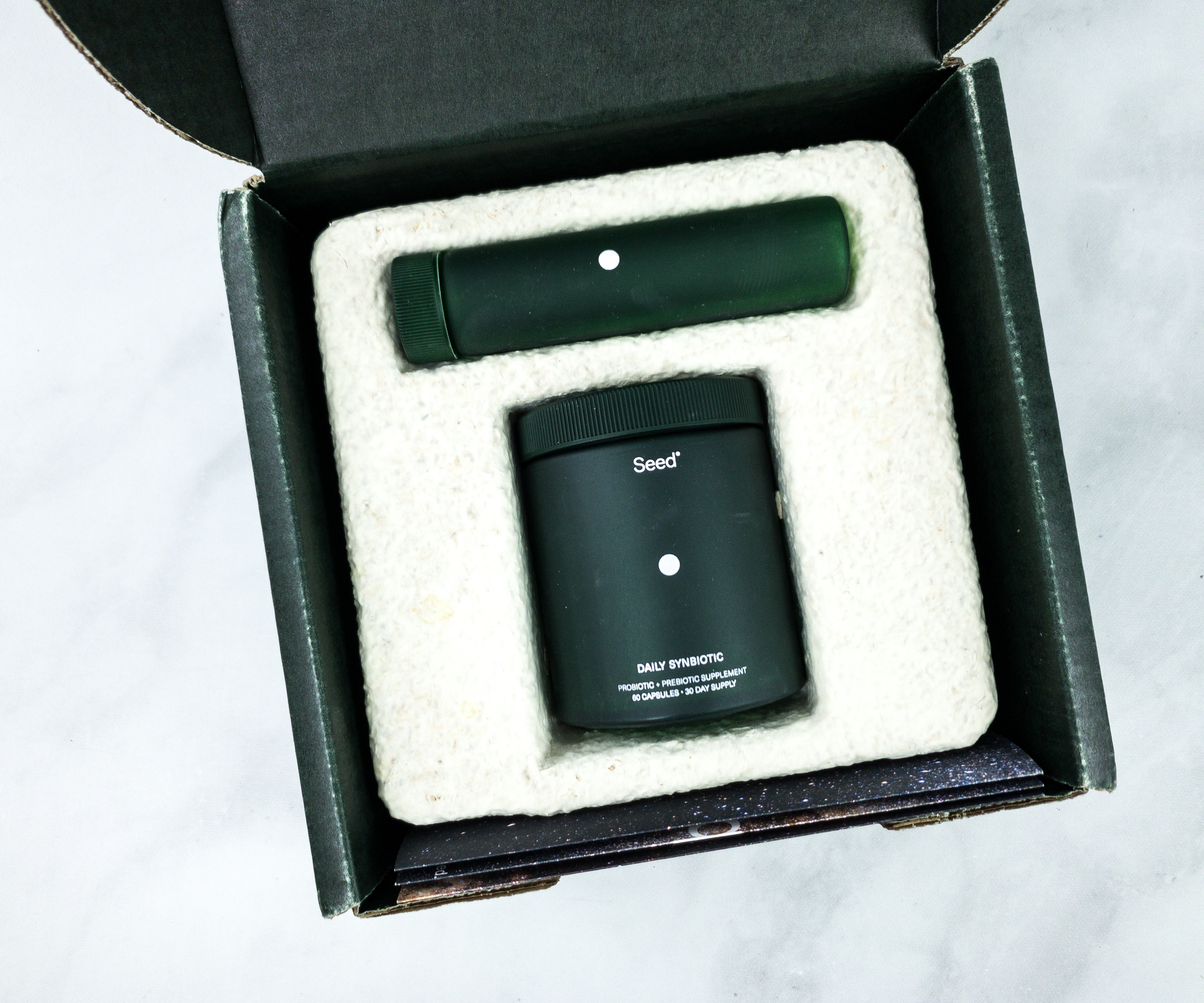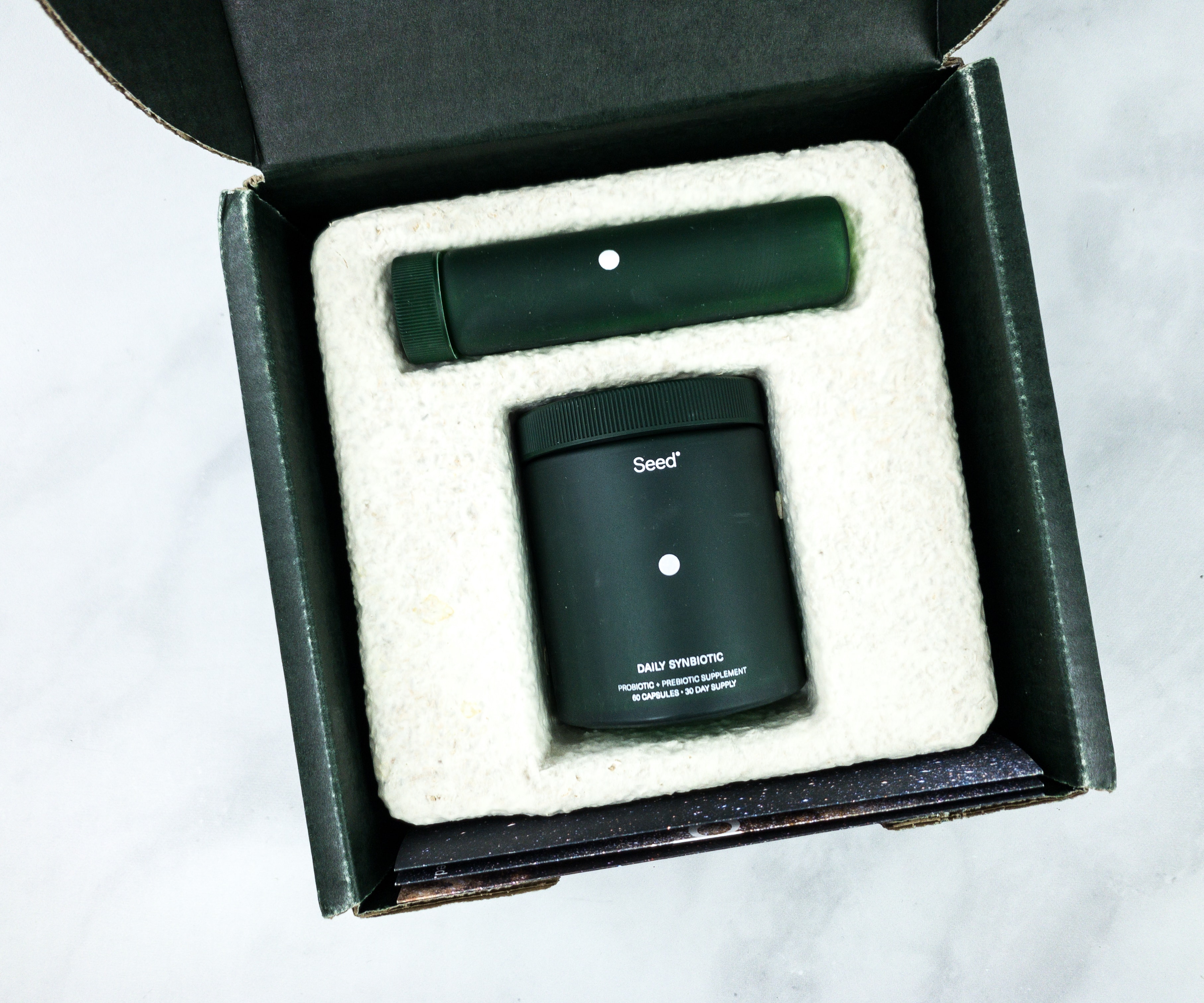 This is how our Welcome Kit looks! The packaging is made out of mushrooms!!! Obvs sustainable and compostable! AMAZING!
Starting the second shipment, the supplements will be packed in home-compostable, bio-based pouches. Their refill system is sustainable!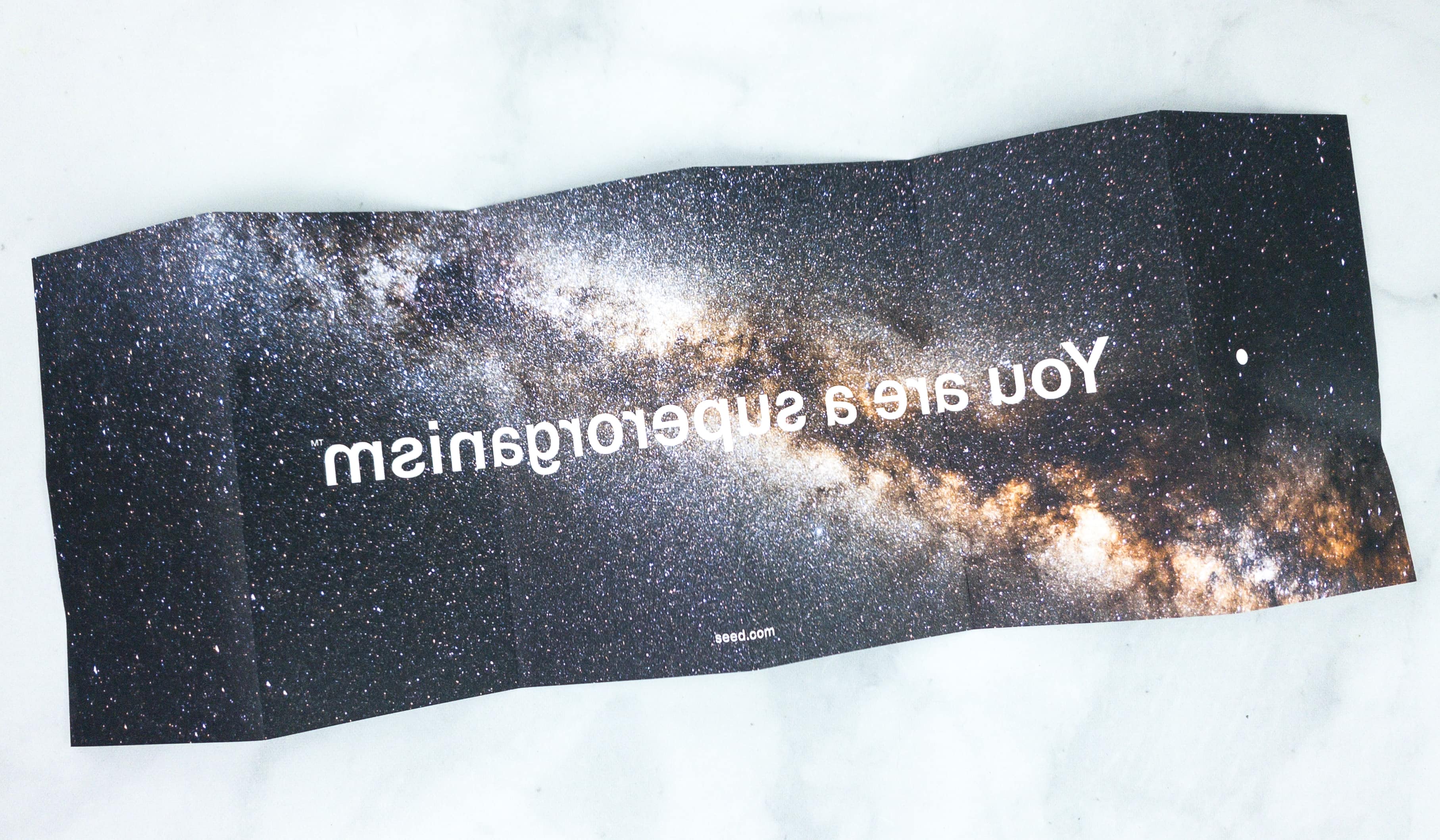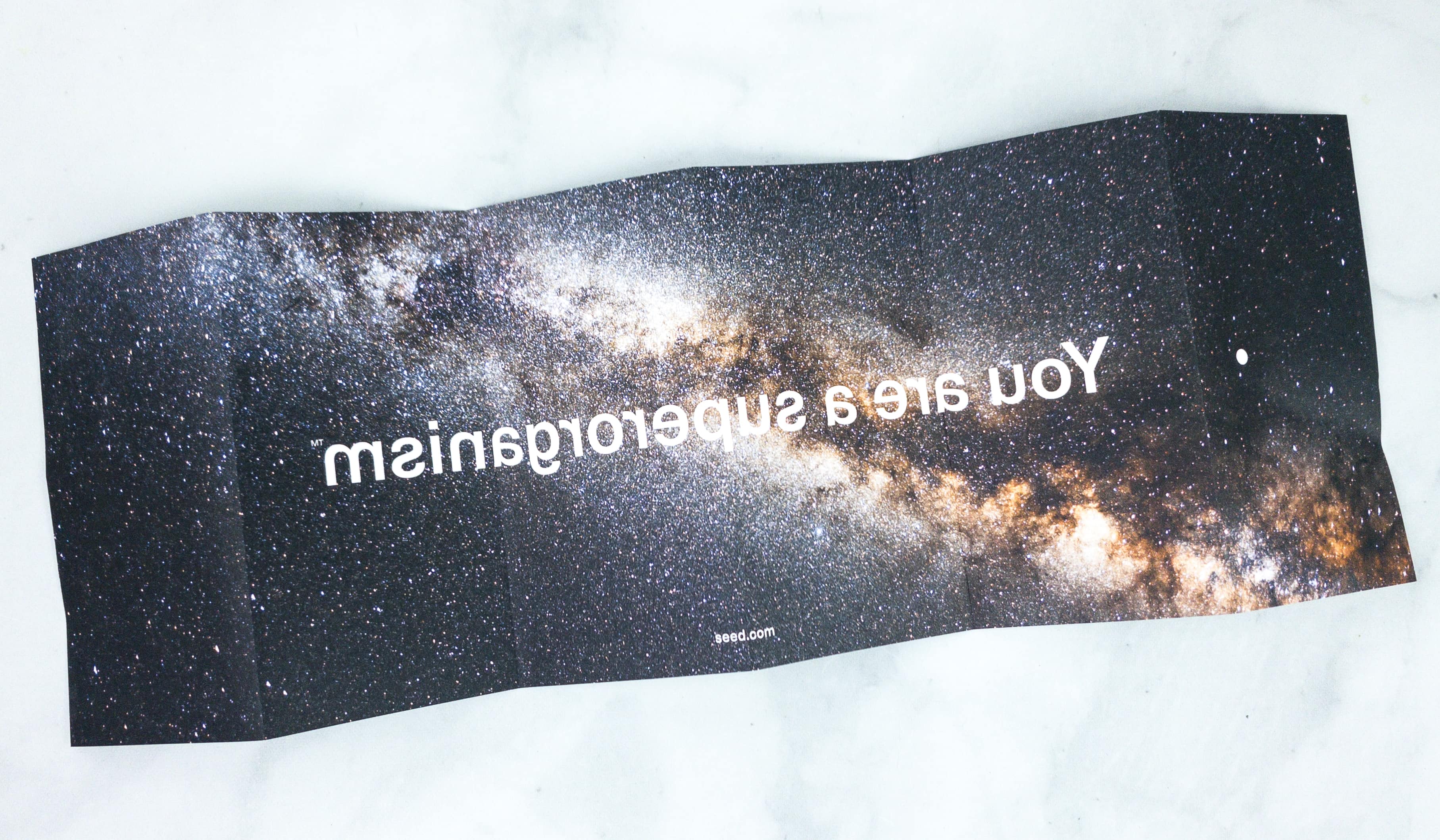 The box also includes this folded sheet that says "You are a superorganism". This statement is true, and Seed has an explanation for it:
You are home to a community of 38,000,000,000,000 microorganisms (mostly bacteria) that live in and on you. They perform critical functions like digesting food, managing inflammation, and synthesizing key vitamins, metabolites and neurotransmitters. This is your microbiome.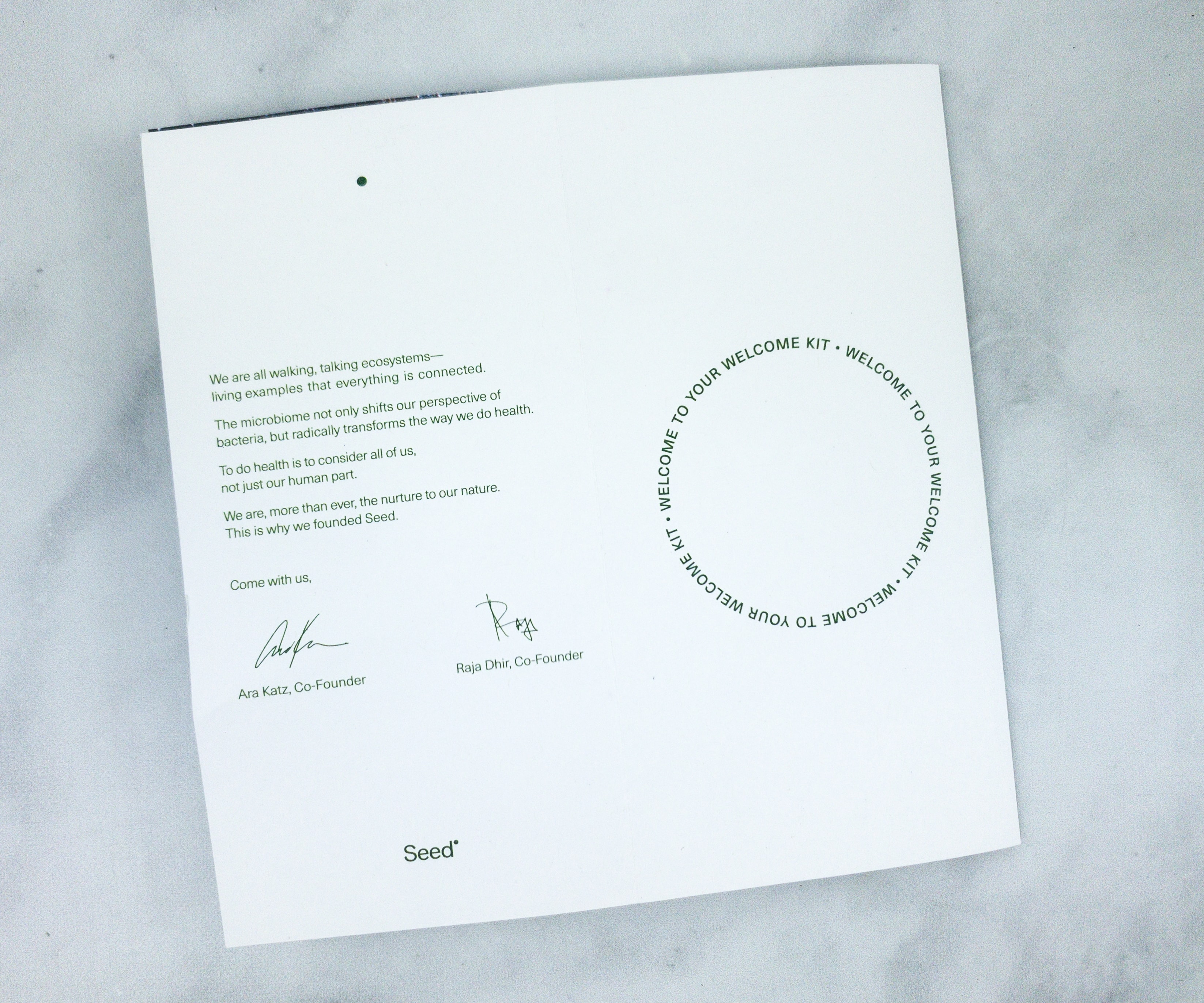 We also got a note from the founders!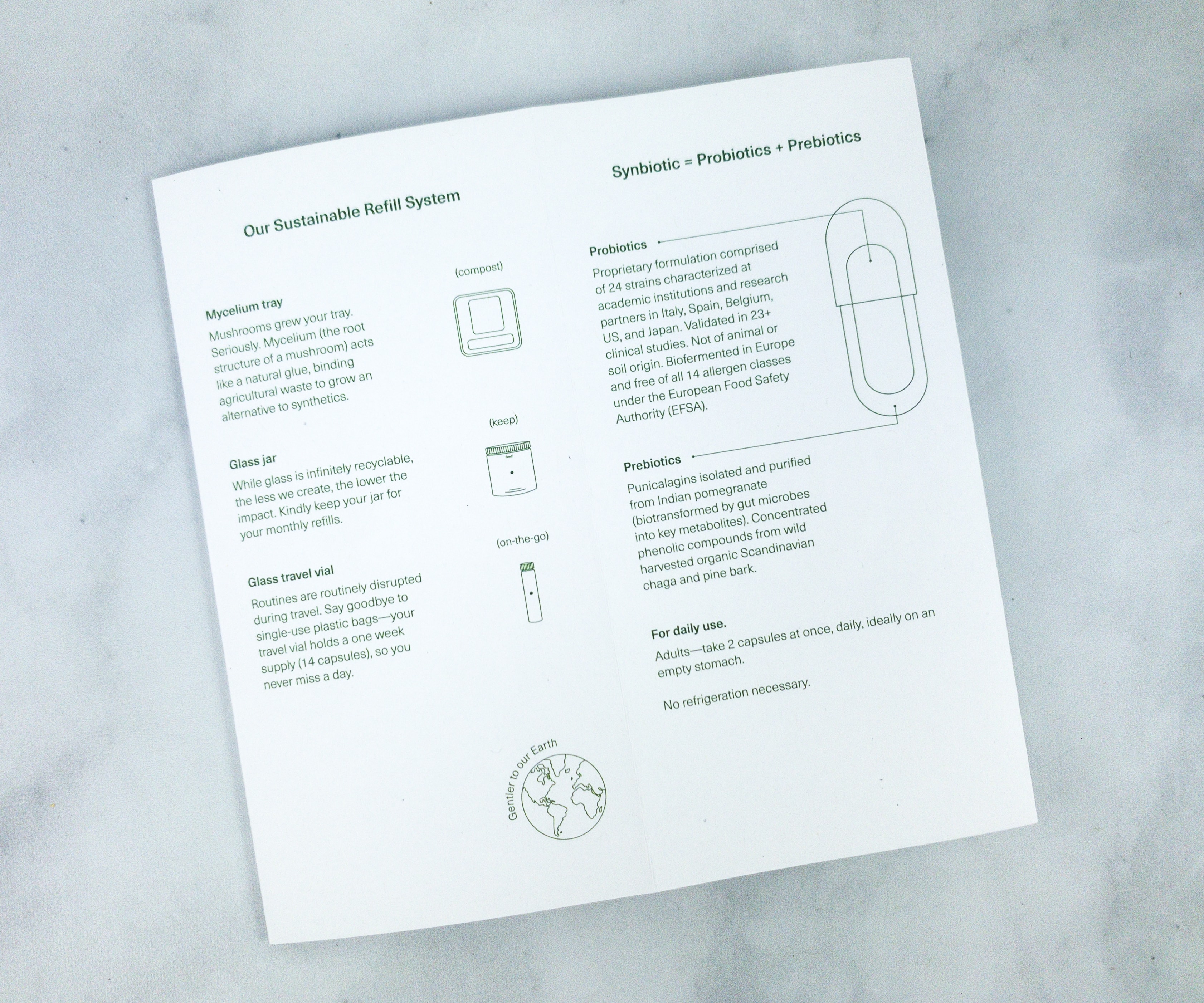 There's also an information sheet that included more information about their sustainable refill system as well as the components that make up a synbiotic.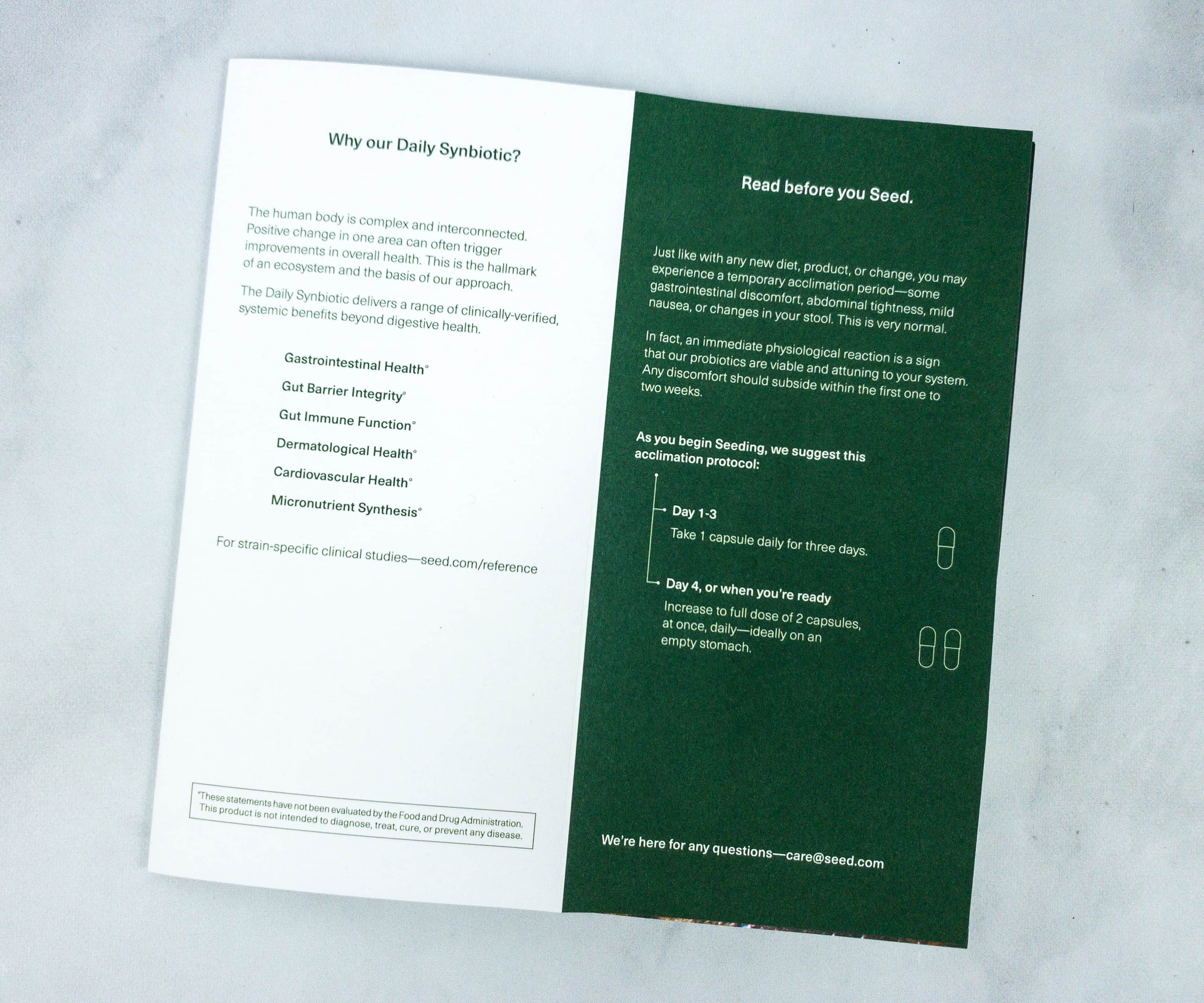 There's also useful information at the back, including the temporary acclimation period.
Just like with any new diet, product, or change, your body may experience a temporary acclimation period. In the first 3-5 days of taking your Daily Synbiotic, you may feel some gastrointestinal discomfort, abdominal tightness, mild nausea, or changes in your stool. This is very normal.
An immediate physiological reaction is a sign that our probiotics are viable and attuning to your system as they move through your gastrointestinal tract. Any discomfort should subside within the first one to two weeks.

As you begin Seeding, we suggest this acclimation protocol:

Day 1-3 Take 1 capsule daily.

Day 4 When you're ready, increase to full dose of 2 capsules at once, daily.
I personally didn't have any issues acclimating to the addition of Seed in my daily routine.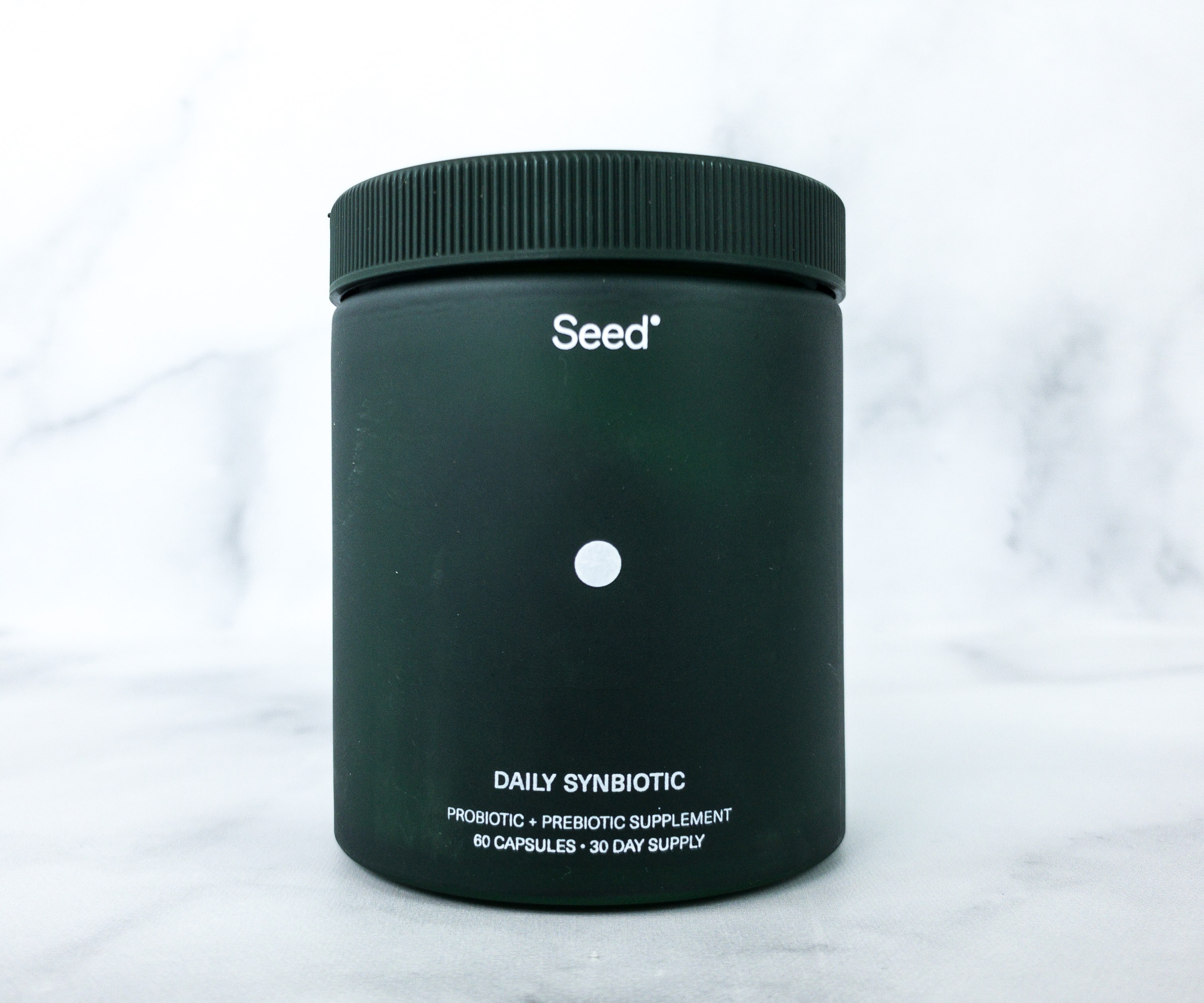 Refillable Glass Jar + 60 Seed capsules. Seed's synbiotics are made with 24 clinically-studied probiotic strains, which are not usually found in yogurt, fermented food, and even in other supplements. It's ideal for anyone aged 18 and above. Adults are recommended to take 2 capsules daily at once, and on an empty stomach. The refillable glass jar contains 60 capsules of the probiotic + prebiotic supplement, which is enough for a 30-day supply.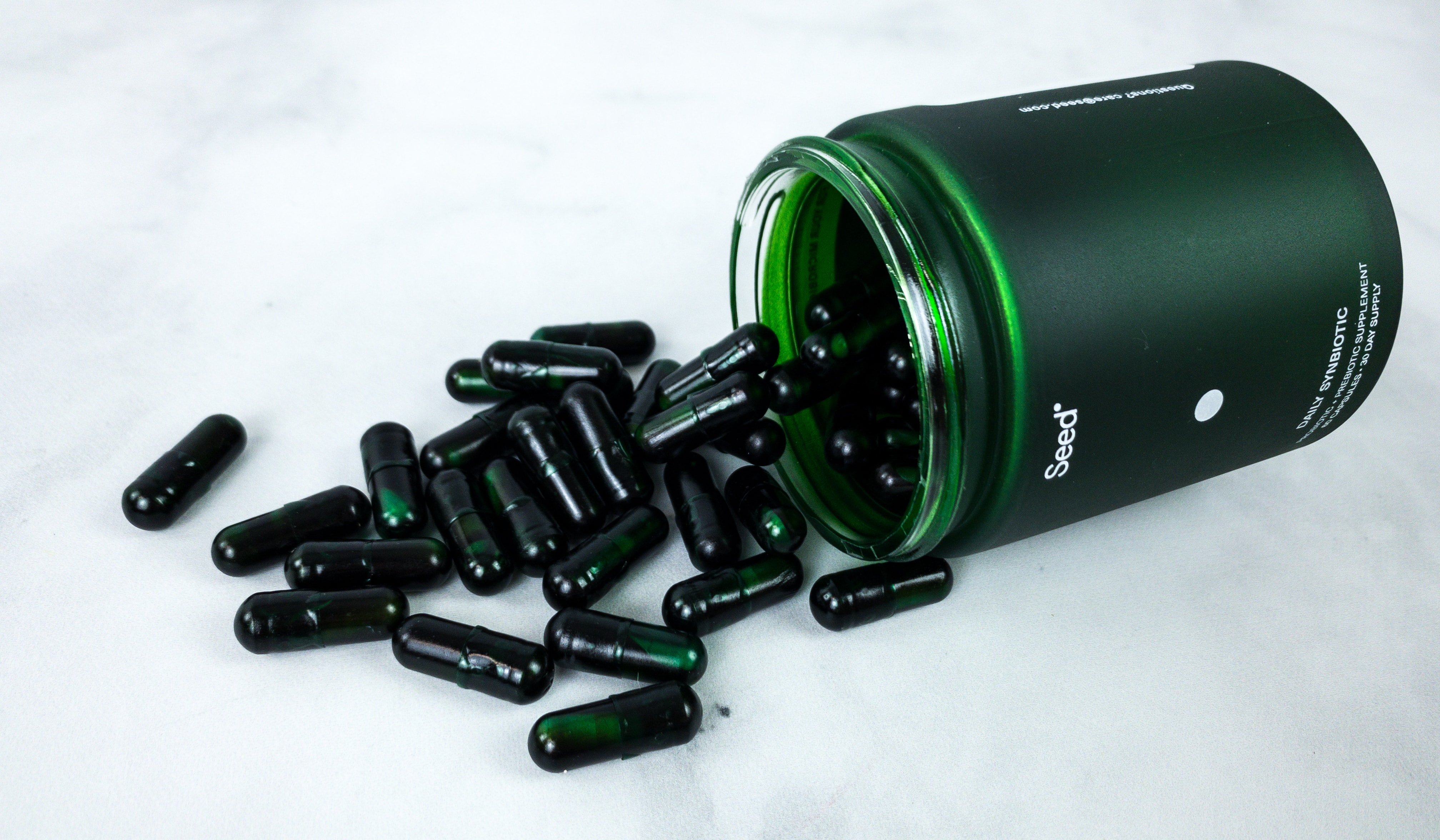 You just need to keep this glass jar for your monthly refills! Another good reason why they provided a customized container is that bacteria are sensitive to light. This jar is especially designed to protect the synbiotics.
These supplements are free from dairy, gluten, soy, GMOs, binders, fillers, preservatives, and 14 classes of allergens defined by European Food and Safety Authority (EFSA). They are also vegan [contains algae], vegetarian, and keto-friendly.
Some of the promised benefits of these synbiotics include
improved gastrointestinal function
skin health
heart health
gut immune function
gut barrier integrity
micronutrient synthesis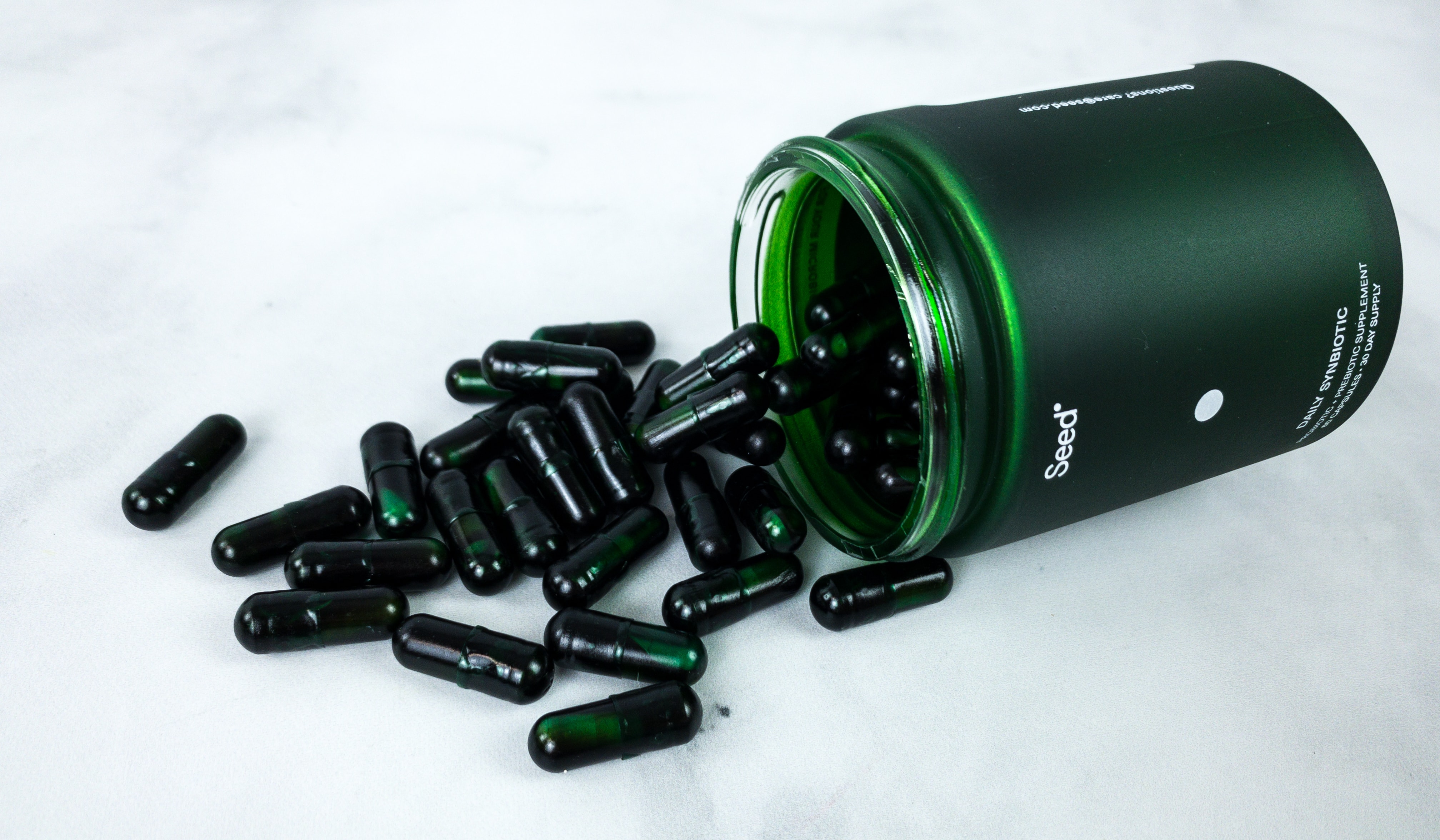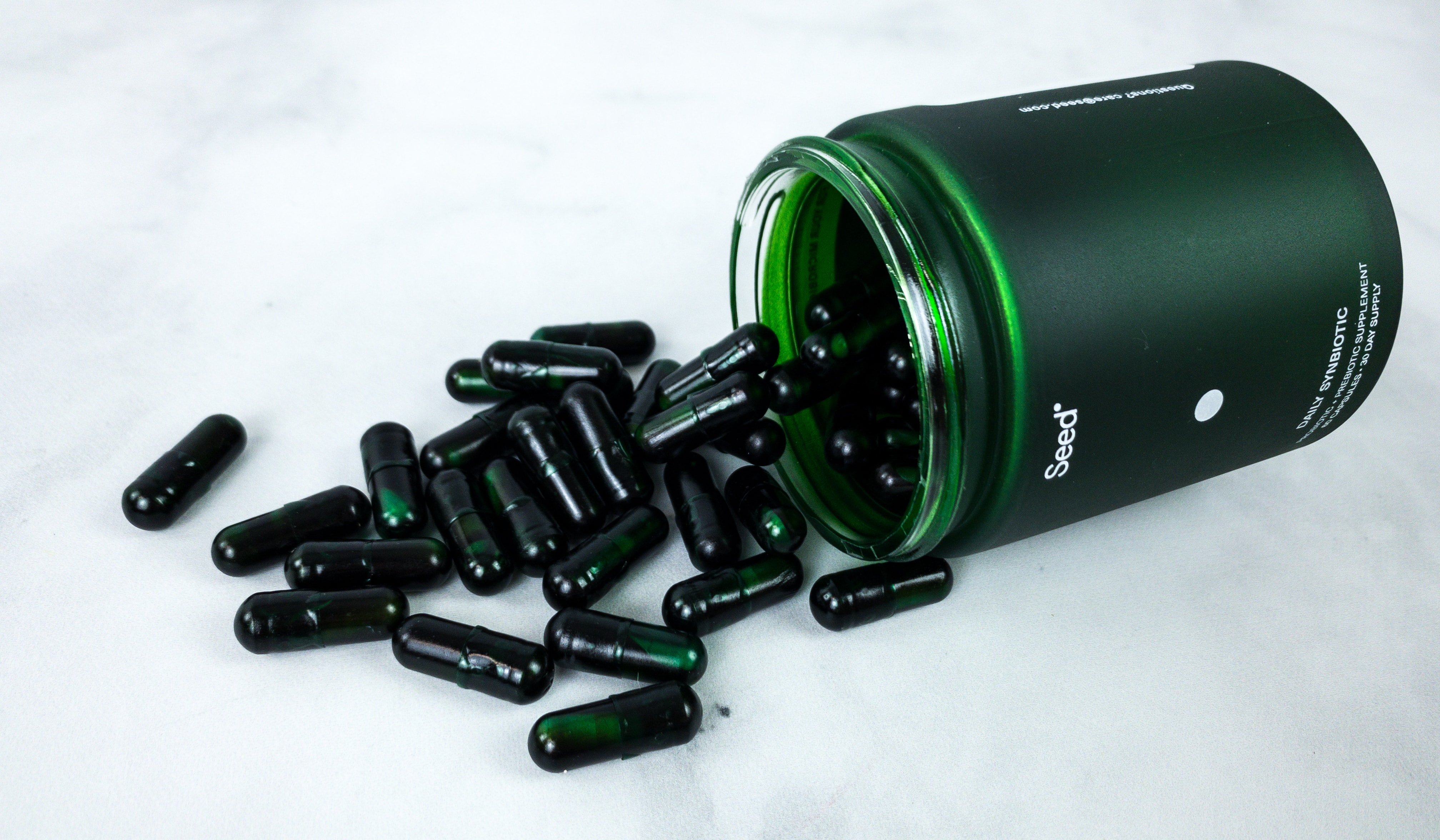 The actual engineering of this capsule is pretty awesome – the outer capsule is the prebiotics isolated and purified from Indian pomegranate. The inner capsule (can you see them in there?) contains and further protects the probiotics, so they can be digested by your system at the perfect time.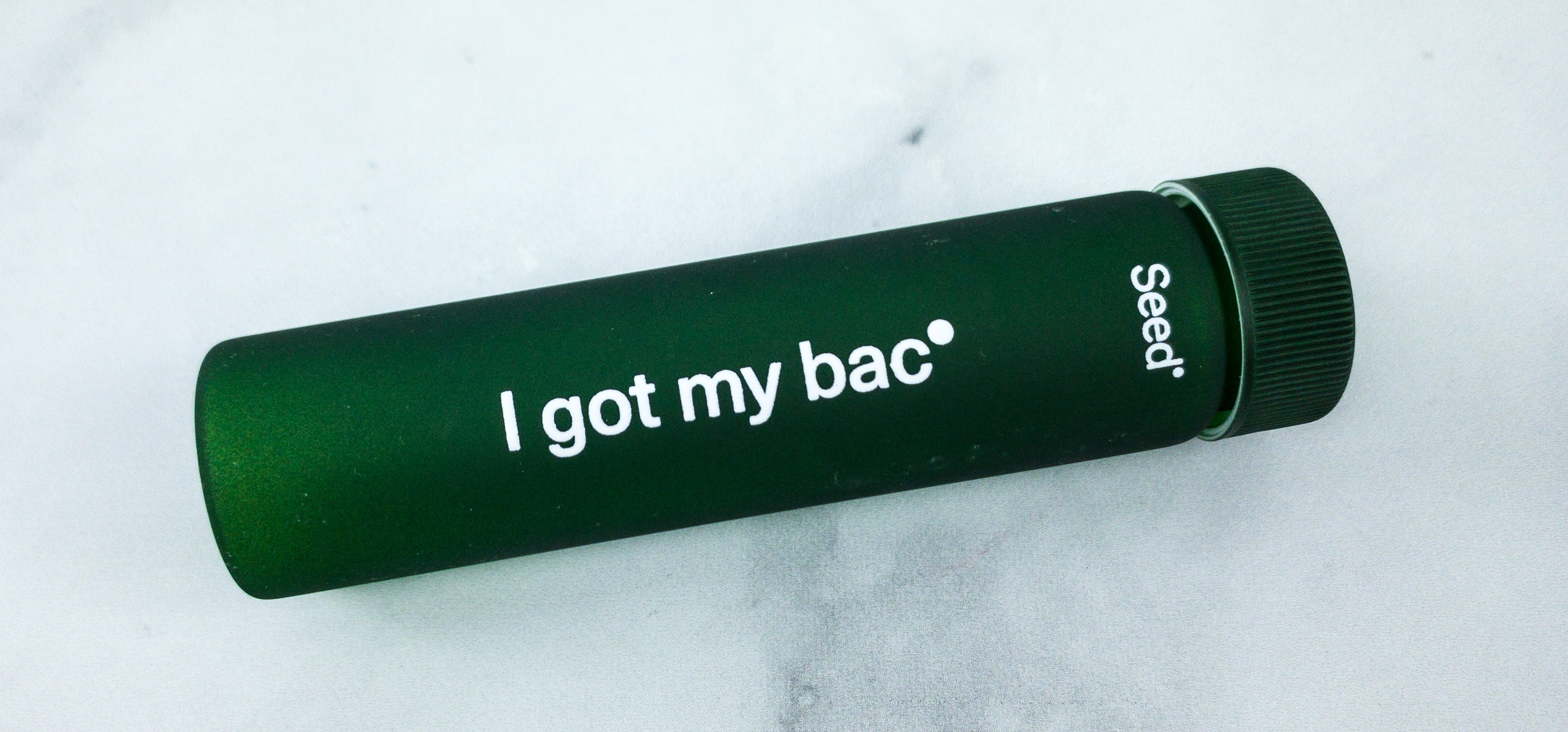 Glass Travel Vial. This travel vial is useful if you're traveling and you want to take your supplements with you. It even comes with a screw cap so everything inside is really protected. Just like the refillable glass, this vial also protects the supplements from light and keeps them in their best condition. It also helps lessen plastic waste.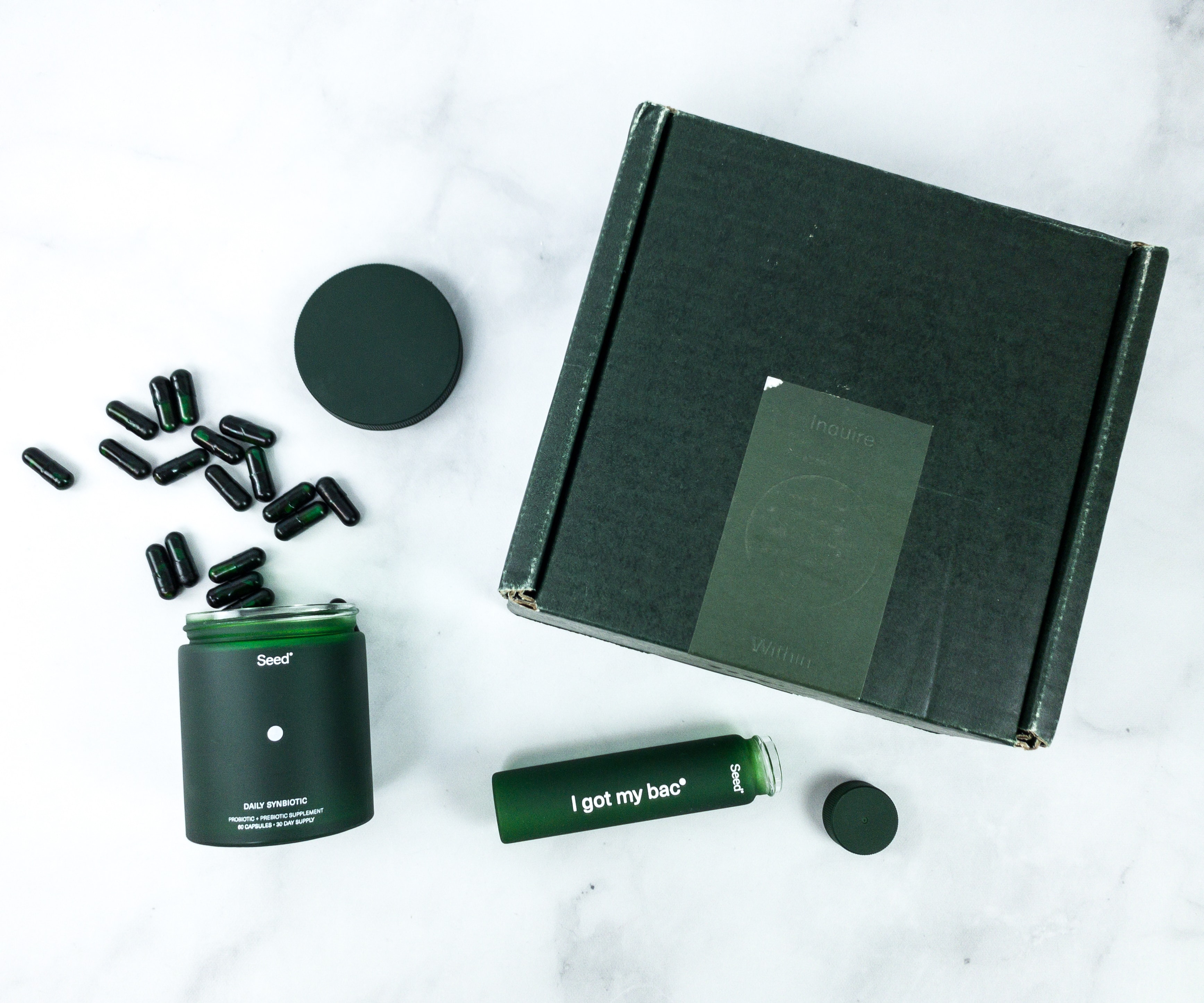 In this fast-paced life, we need to ensure that we're taking the right nutrients and supplements that will help us to stay healthy and our organs functioning at their best, like the digestive system! Our gut needs love and care so that we will all live comfortably! Seed is definitely revolutionary as they have evolved the use of probiotics, and they even made it compact and easy to add to our daily routine. They also care about the environment by providing containers that will lessen the need and use of single-use plastic pouches or containers. Every piece of printed material the use, including the box, is Forest Steward Councilship (FSC) certified and sourced from responsibly managed forests.  And, the glass jar can be easily refilled so that you can continue with your symbiotic supplement!
We really recommend trying out Seed – they have a 30-day risk-free guarantee, and the beautiful emerald green product that they've compounded is very carefully informed by scientific research. I've been taking these for 2 months now and I felt better, with less bloat, and with clearer skin than I have in ages. I think for digestive issues and sensitive stomach using probiotics is a strategy that can really work, and would encourage anyone to try it out – it's worth it. I feel a little more energized than before Seed, and that's enough for me, especially as I age! I'm a fan of Seed from top to bottom, especially with the packaging!
Seed definitely got our bac*!
What do you think of Seed synbiotic?