SCOUTbox is a monthly subscription box for scouts by scouts. Each box usually include outdoor gear, hiking/camping accessories, equipment, snacks, educational guides, and other resources, all delivered right to your door. They currently offer a month-to-month plan for $40/month. You can also opt for a longer subscription plan to save. In a 3-month plan, each box is $38/month and in a 6-month subscription plan, each box is only $35/month. ScoutBox made the list in our 2020 and 2021 readers' choice picks of best subscription boxes for kids!
DEAL: Get $8.88 off your first subscription box! Use coupon code HELLO888.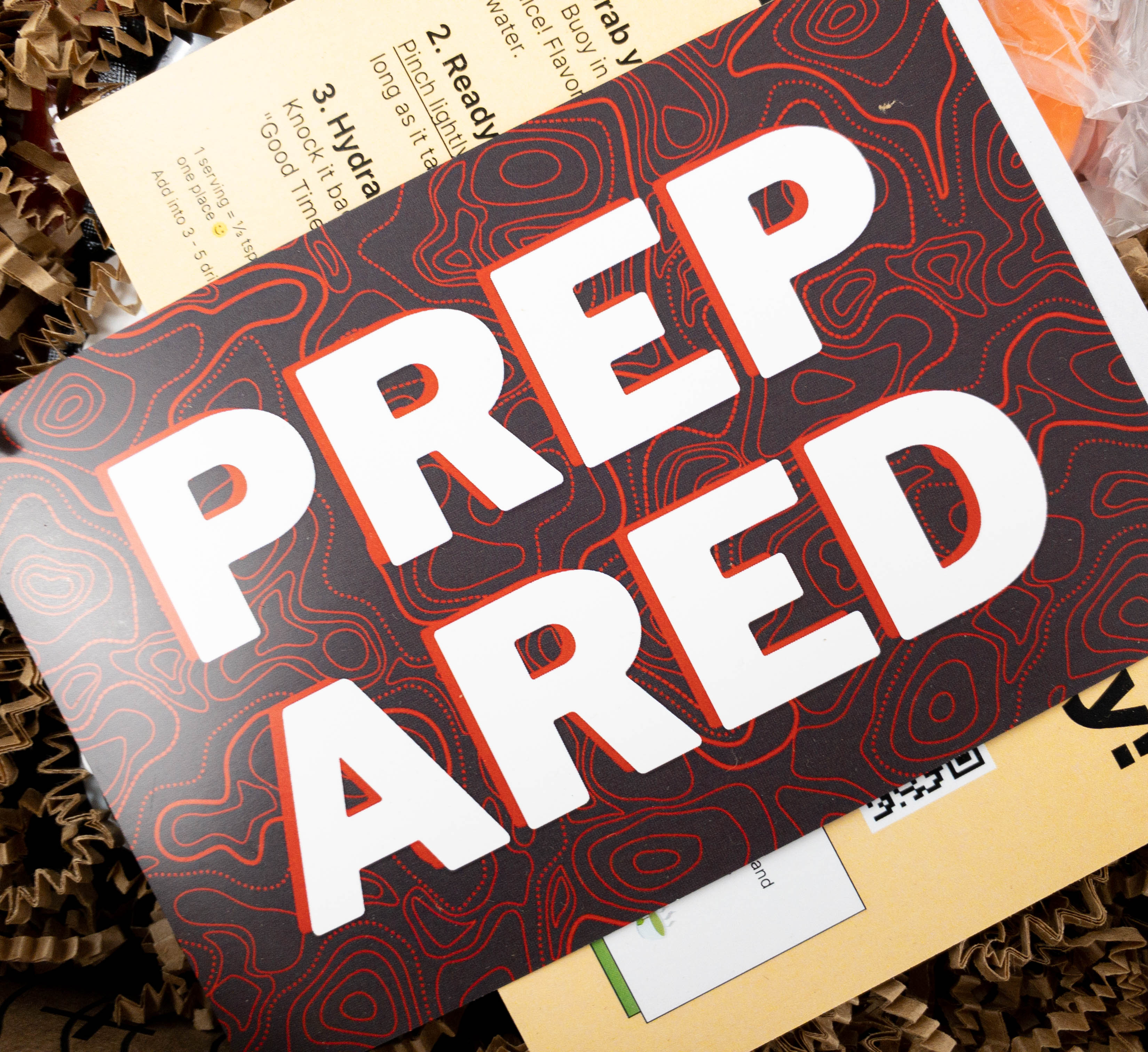 A promotional card sits on top of all the items this month.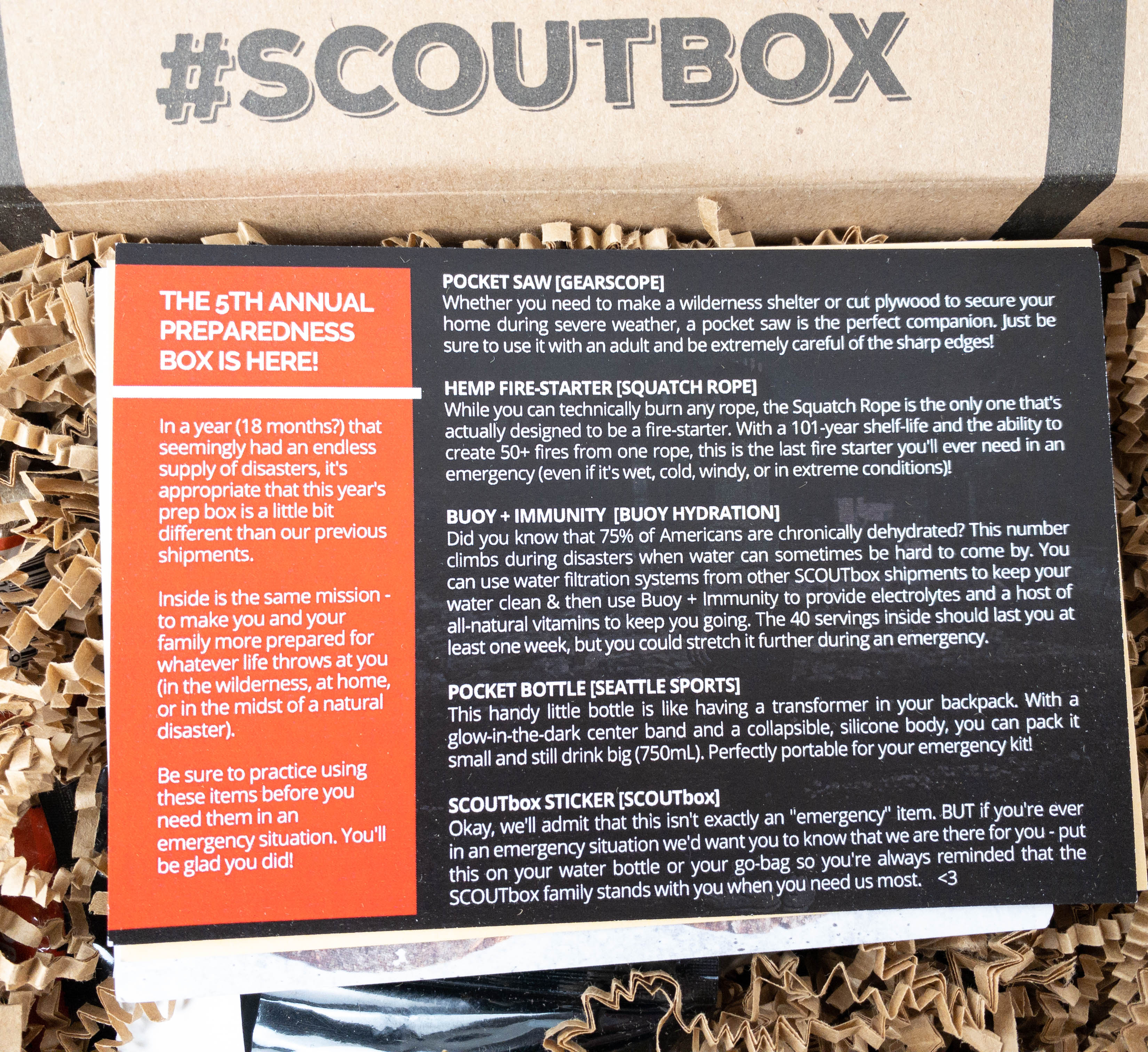 This card has a list of items included in this month's box along with a brief description for each. This is the 5th Annual Preparedness Box!
Everything in my September 2021 SCOUTbox!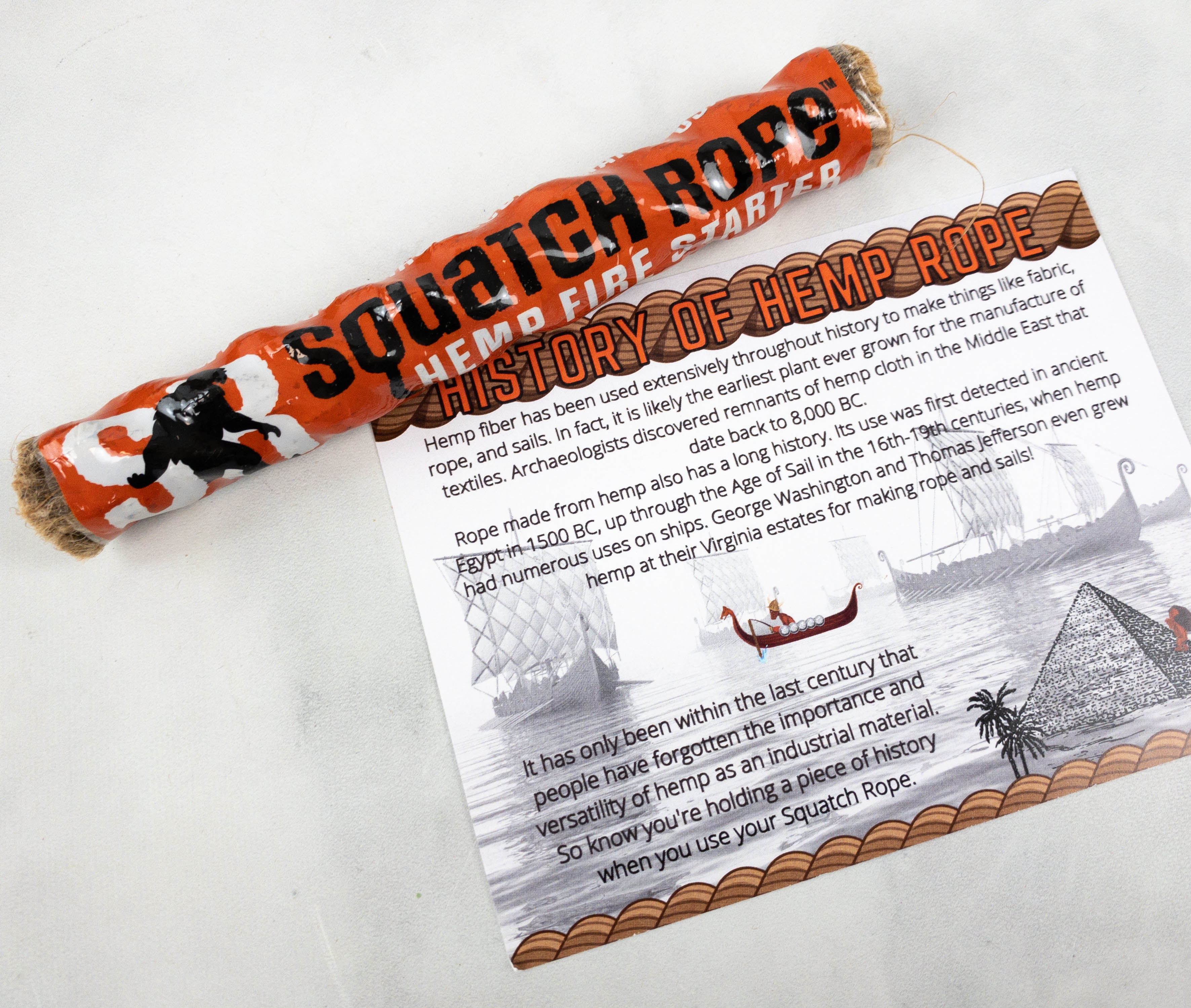 Squatch Rope Hemp Fire-Starter ($9.99) This fire starter is made from hemp fiber. It works on wet, dry, warm, or cold conditions, and it's wind-proof, water-proof, non-toxic and eco-friendly as well. It can produce up to 50 fires from one rope. I'm really impressed with this item, it's very versatile and will surely be helpful specially on emergencies.
At the back of the card, there's a QR code for a video on how the Squatch Rope works and a coupon code for a 15% discount on purchases at Squatchrope's online shop.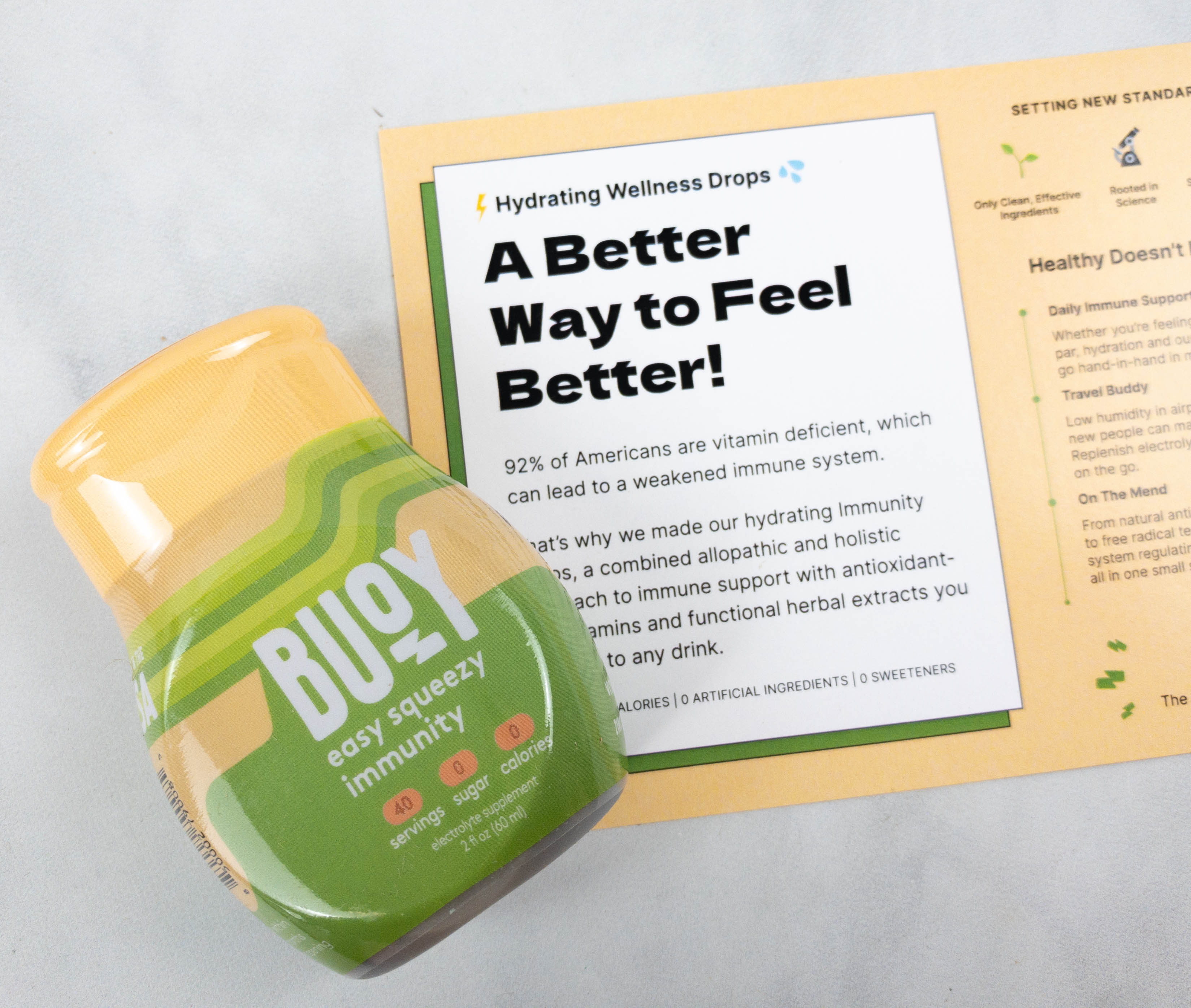 Buoy Easy Squeezy Immunity ($14.99) This drink mix can transform any drink into an immune-boosting and hydrating beverage without compromising its taste. It only takes one, half-second squeeze to benefit from its clean and functional ingredients that includes trace mineral and micronutrient-dense electrolytes, vitamin A, vitamin E, zinc, organic elderberry, echinacea, and ginger root extracts. Each 2 ounce bottle can make up to 40 servings so you can make lots of healthy drinks!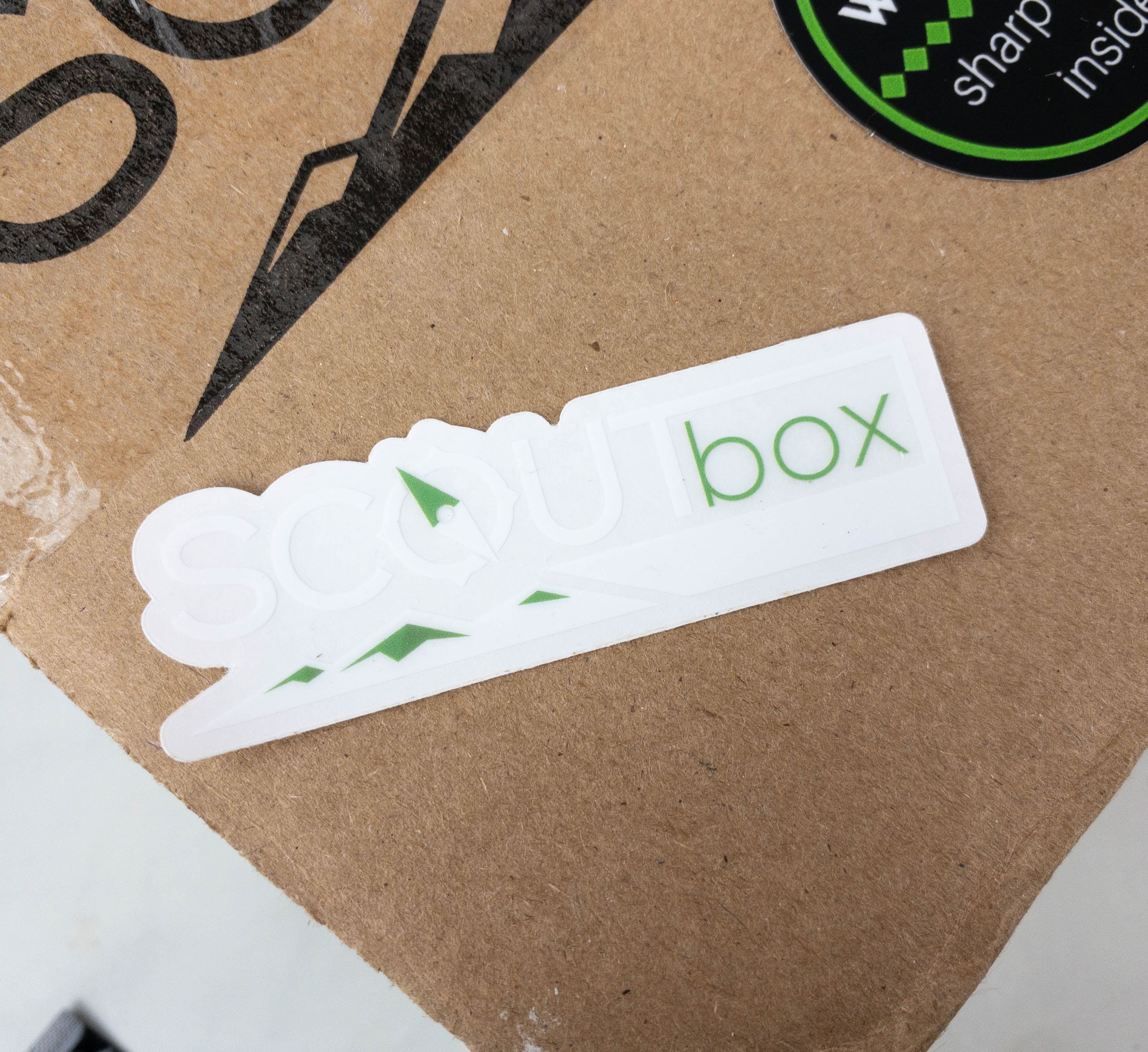 Sticker. This month's featured sticker features a compass and mountains and I like how simple it looks!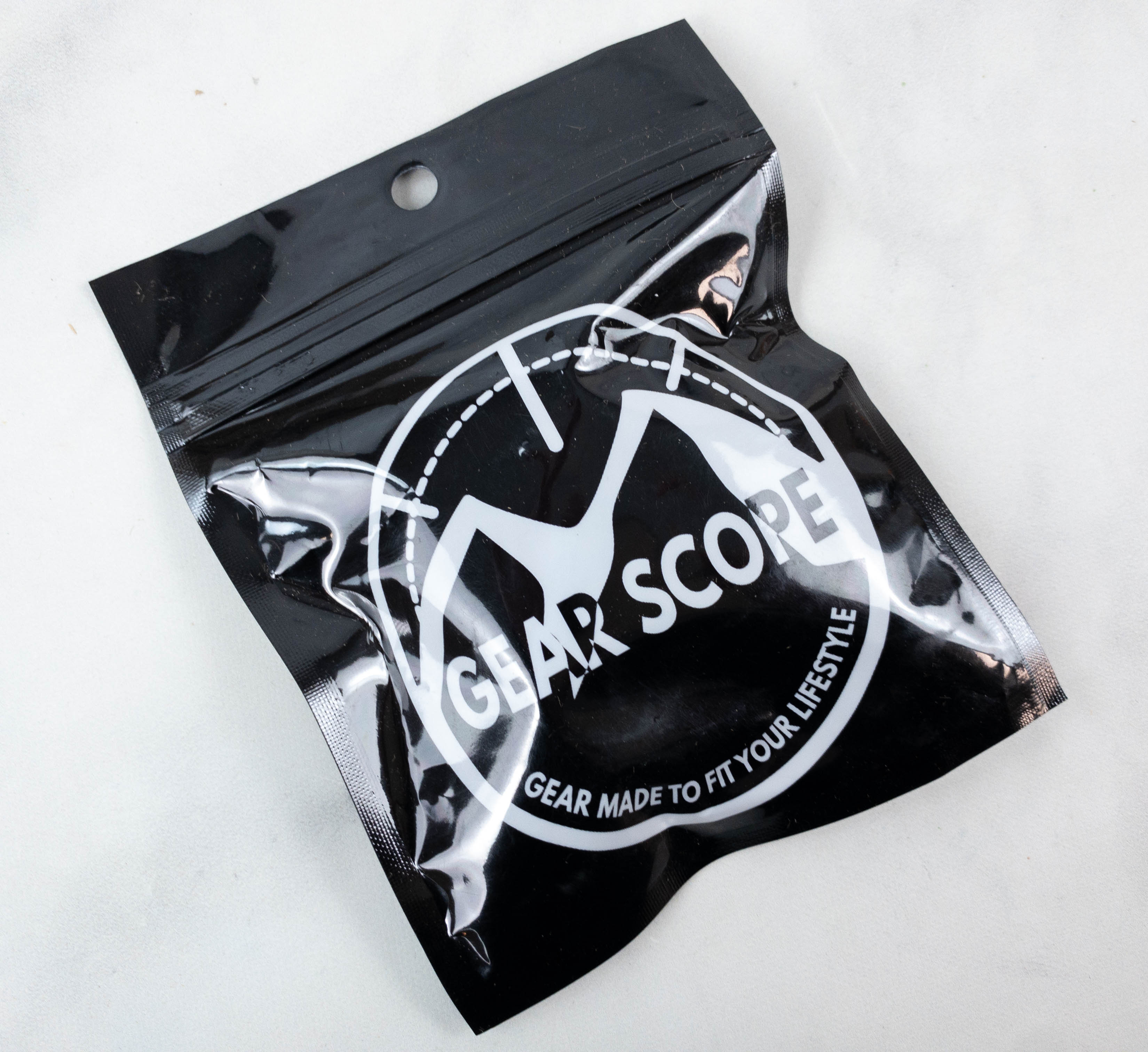 Gearscope Pocket Saw. The box also included a pocket saw for building a shelter or for doing quick repairs. It's handy and easy to store as well.
This saw has extremely sharp edges to get the work done. I liked that the need for caution was highlighted on the outside of the box, too. I really knew to be careful!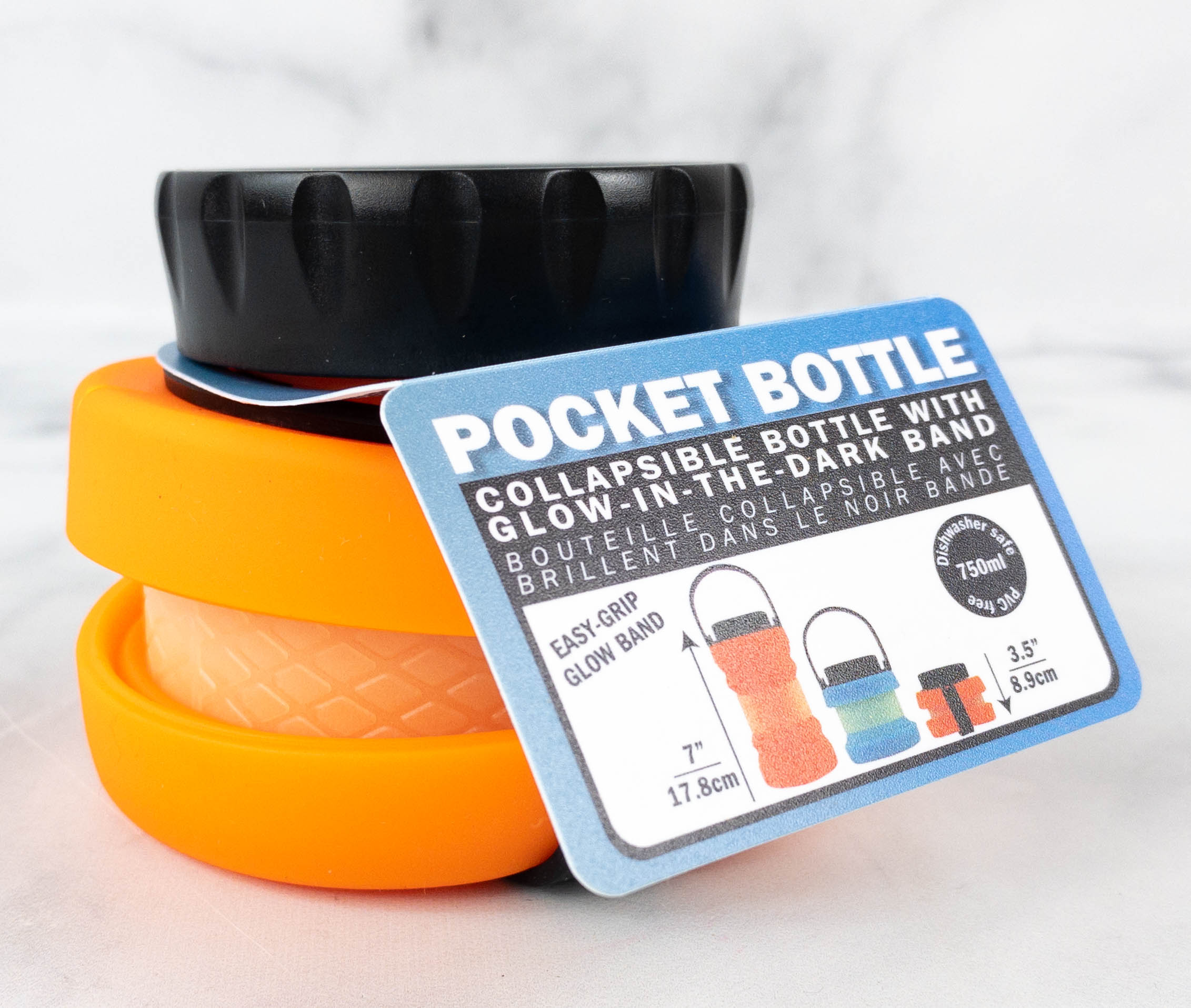 Seattle Sports Pocket Bottle ($9.95) Lastly, here's an ideal item to have in every emergency kit or travel bag, a collapsible bottle!
It comes with a lid and handle as well.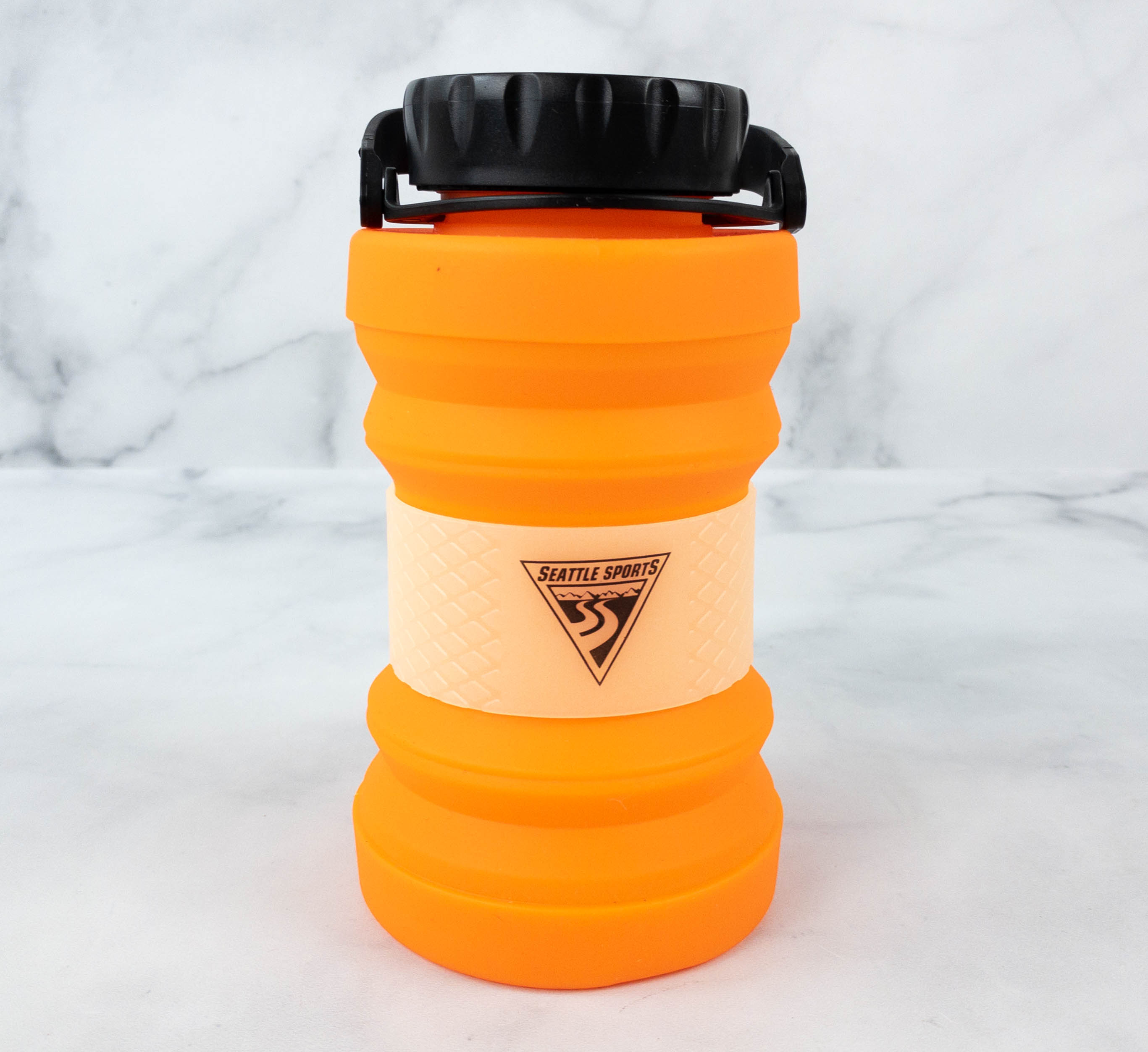 The body is made from food-grade silicone material. It can hold as much as 750 ml.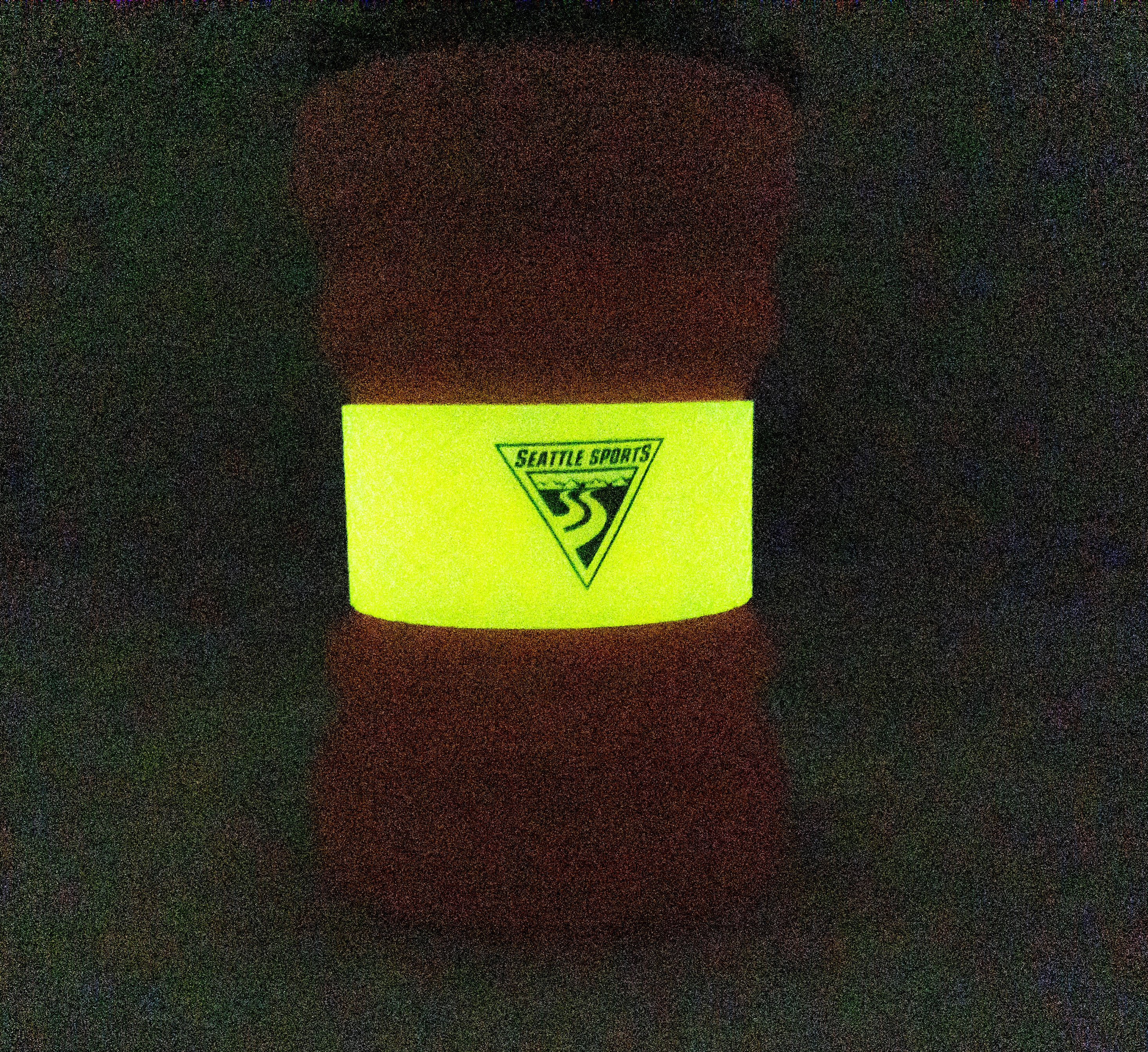 Also, located at the center of the bottle is a glow-in-the-dark band which makes it easier to find!
I always look forward to SCOUTbox's Annual Preparedness Boxes because it's always filled with useful gear for emergencies, whether outdoors or when you're at home and disasters strike. This time, the box includes a fire starter rope, a drink mix, a pocket saw, and a portable bottle. They are all useful but if I have to pick a favorite, it would be the pocket saw. It may look small but it does the job well and it's also easy to use. Overall, I love this box and I appreciate that SCOUTbox keeps on curating scout friendly items that we can use to update our survival gear or stash at least annually!
What do you think of this month's box?