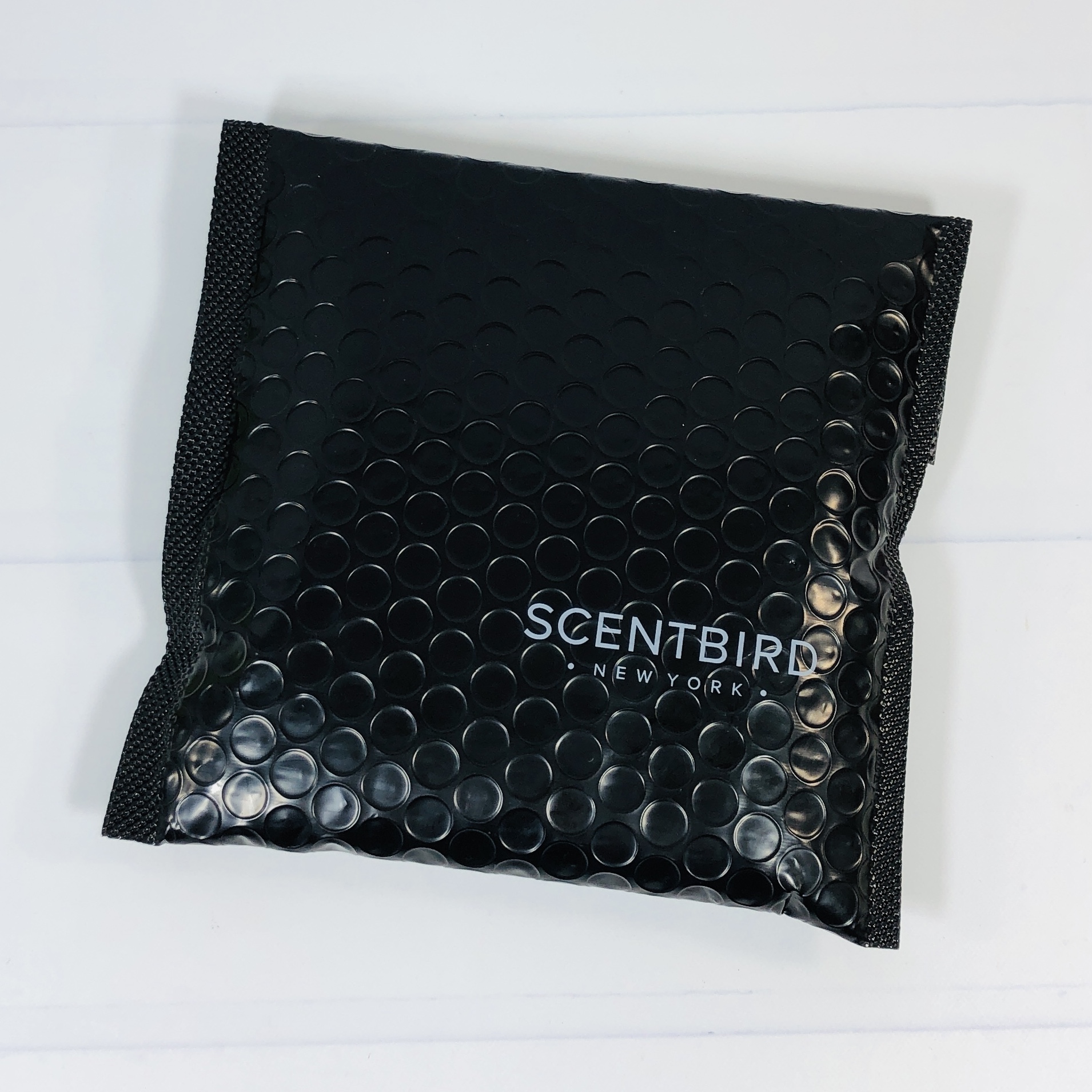 Scentbird is a monthly perfume and fragrance decanting subscription that has branched out into skincare, makeup, and even candles. With Scentbird, you get a thirty-day supply of perfume every month – Scentbird takes authentic perfumes and decants them into travel sprayers. There are over 450 fragrances to choose from and Scentbird adds new ones every month! The plan is $15.95 a month but you can save when you purchase a multi-month subscription, or even arrange to receive perfume every other month. Keep in mind that some fragrances and other items may have an upcharge of up to $15 in addition to the subscription cost. 
DEAL: Get 50% off your first month! No coupon needed, just use this link to subscribe.
Scentbird is about the fun and magic of fragrance. We designed Scentbird for the pickiest girl- or boy- to let you date luxury perfumes before marrying them.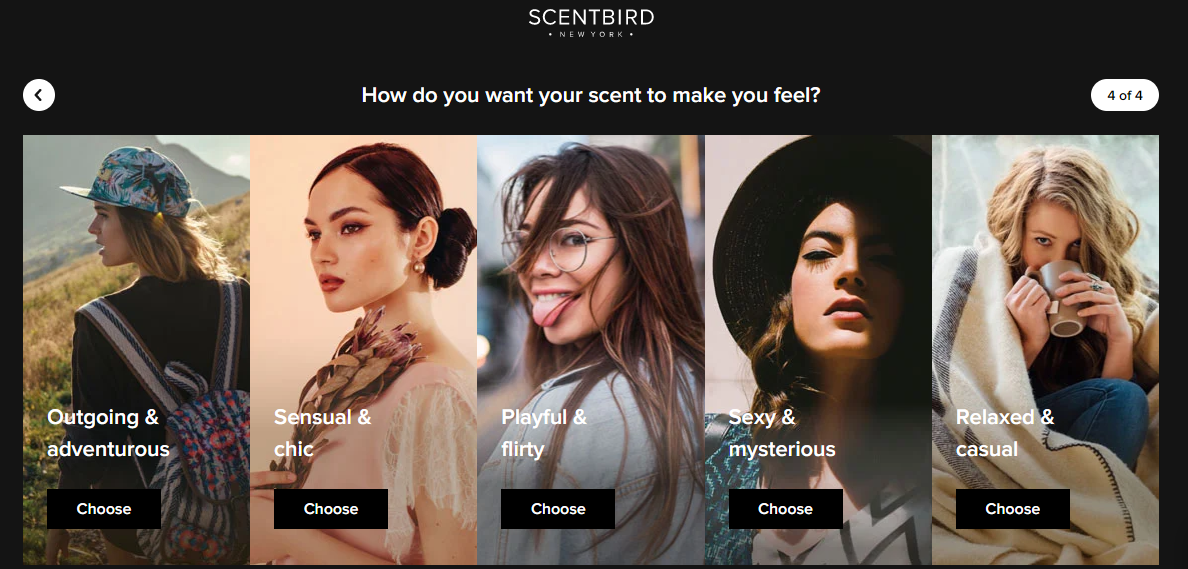 When you sign up, you can take a quiz so Scentbird can provide you with some suggestions. You can take the quiz as often as you like. You can place both men's and women's scents in your queue too and of course there are lots of unisex scents available. You can also fill the queue with whichever fragrances you prefer and keep in mind that if your queue is empty, you will receive the Fragrance of the Month. The Perfume of the Month for October is Scarlet by Deck of Scarlet (Scentbird's in-house brand):
Imagine the color red, bottled. The color of passion, love, energy, fire, and precious gemstones represented in this dynamic blend. Italian lemon, blackcurrant, and grapefruit open big and bold, as lush, decadent rose takes center stage. Delicate peony mingles with suede, musk, sandalwood, and guaiac wood, kicking the sensuality up a notch.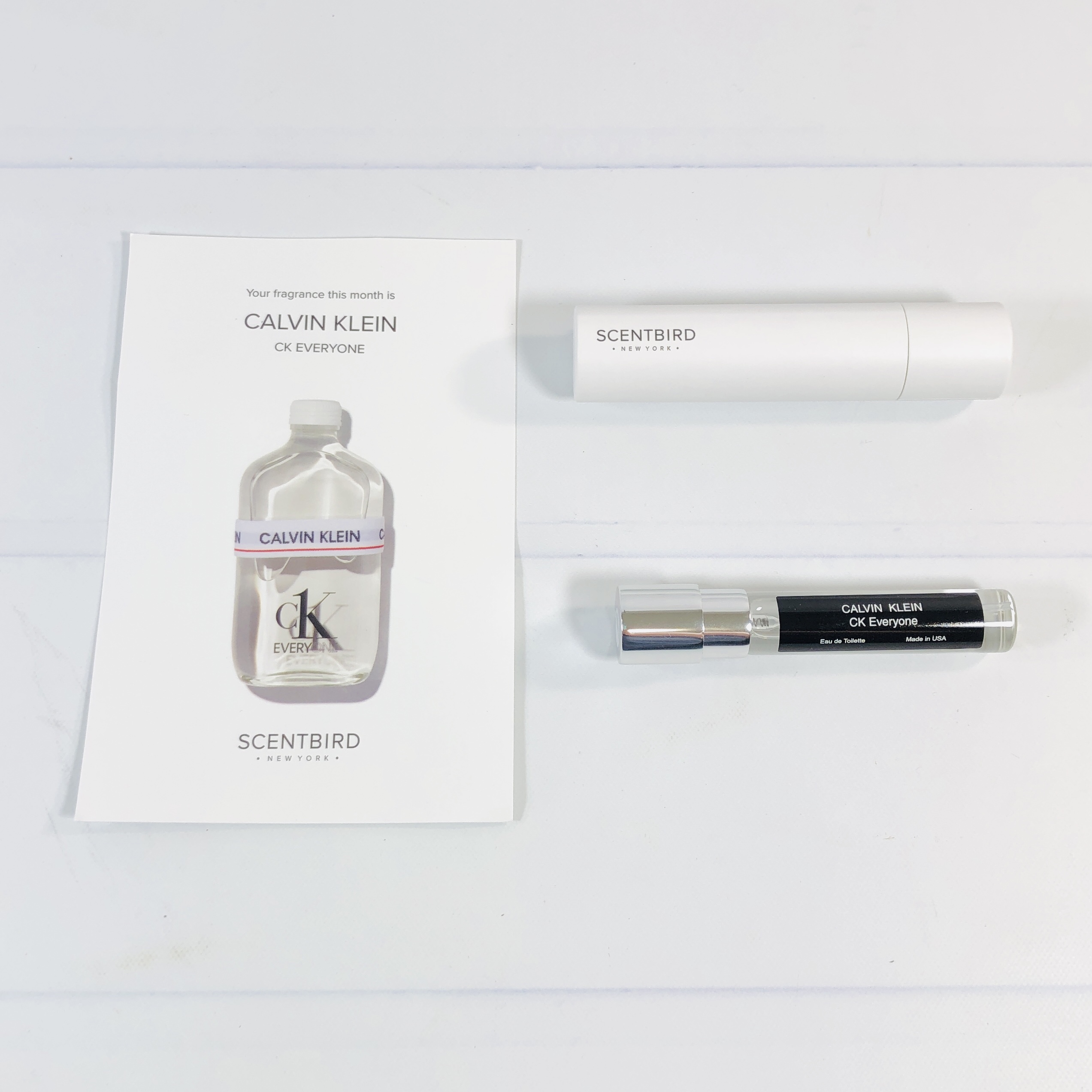 Everything in my box!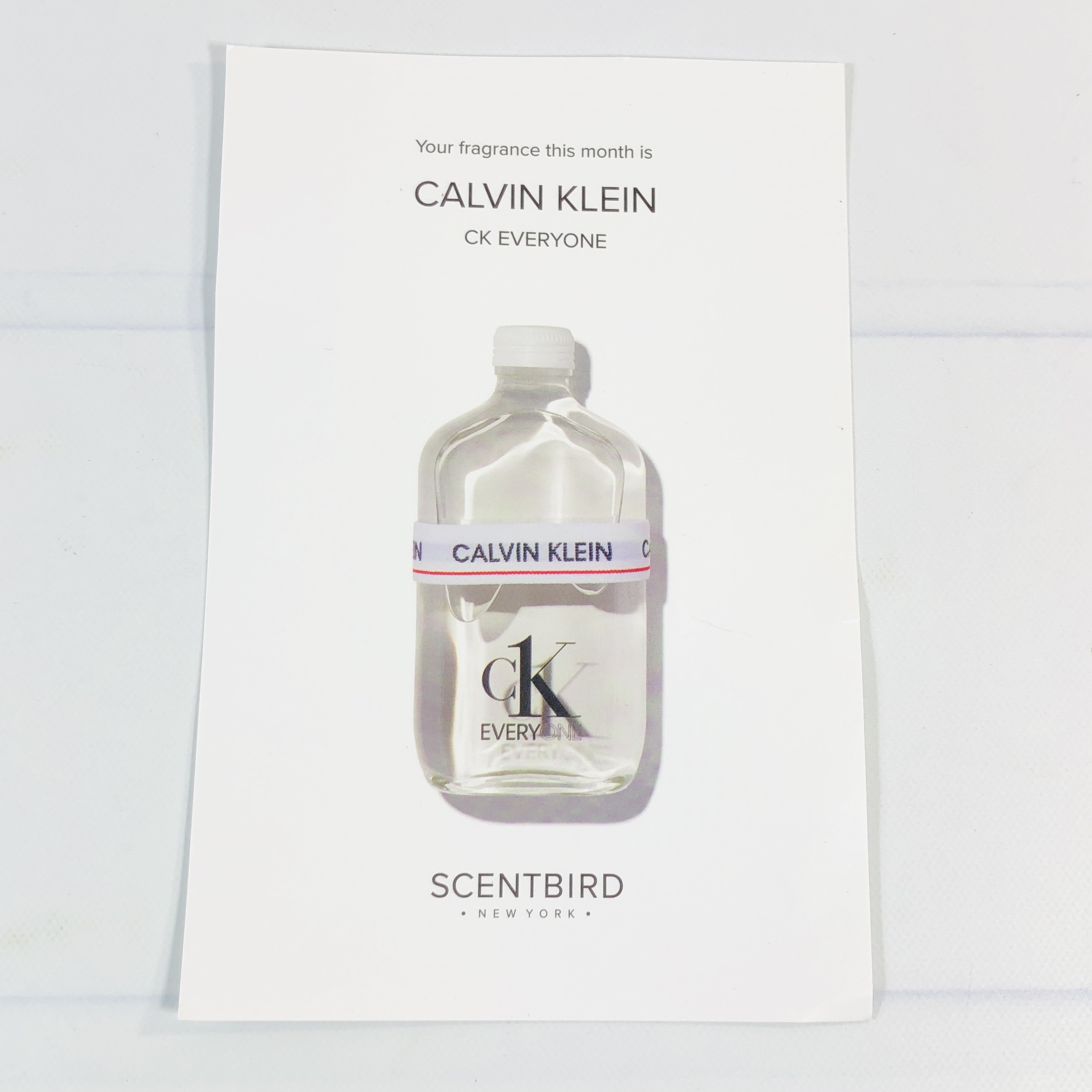 My chosen scent for the month came with a card.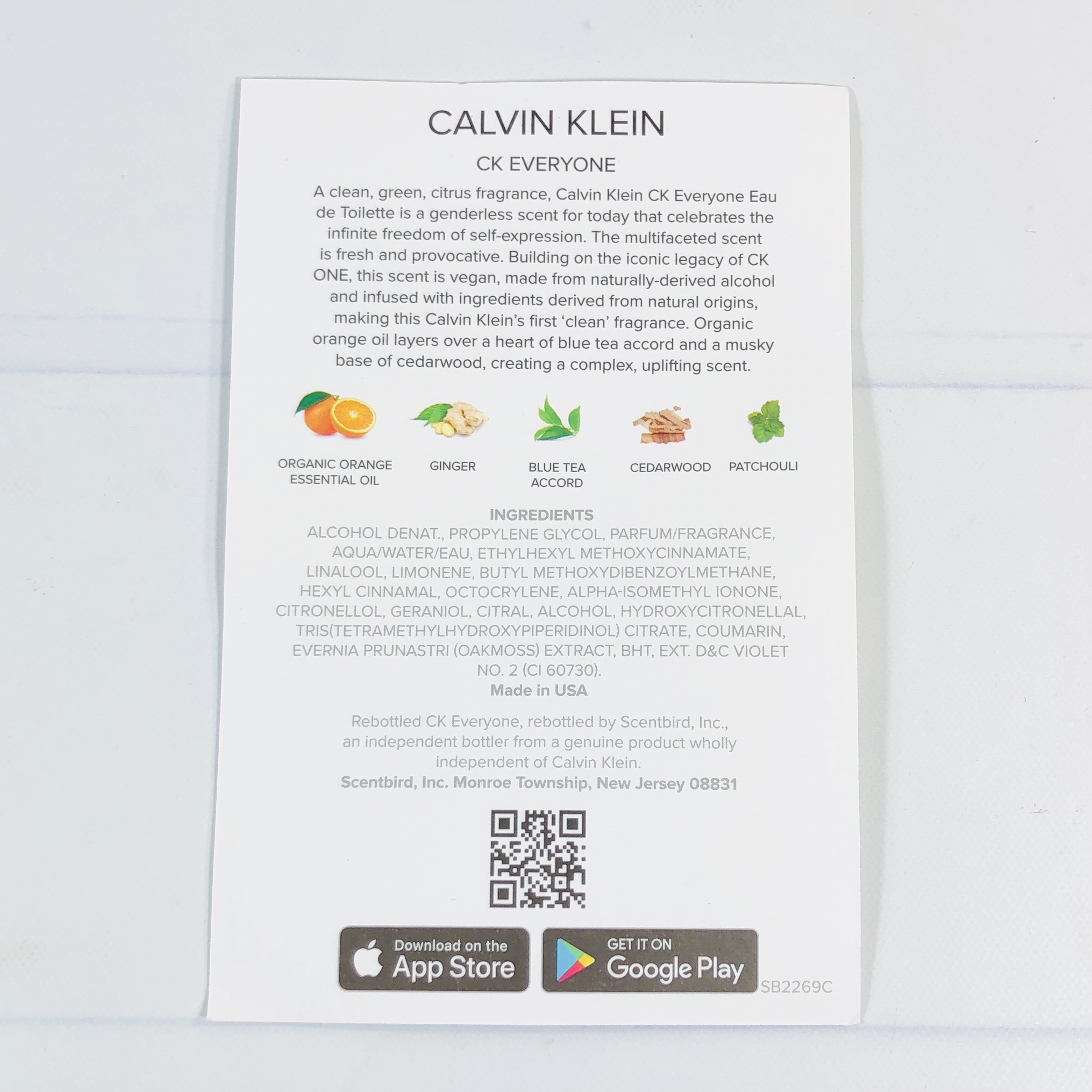 The card listed the scent notes and ingredients, plus where it was made.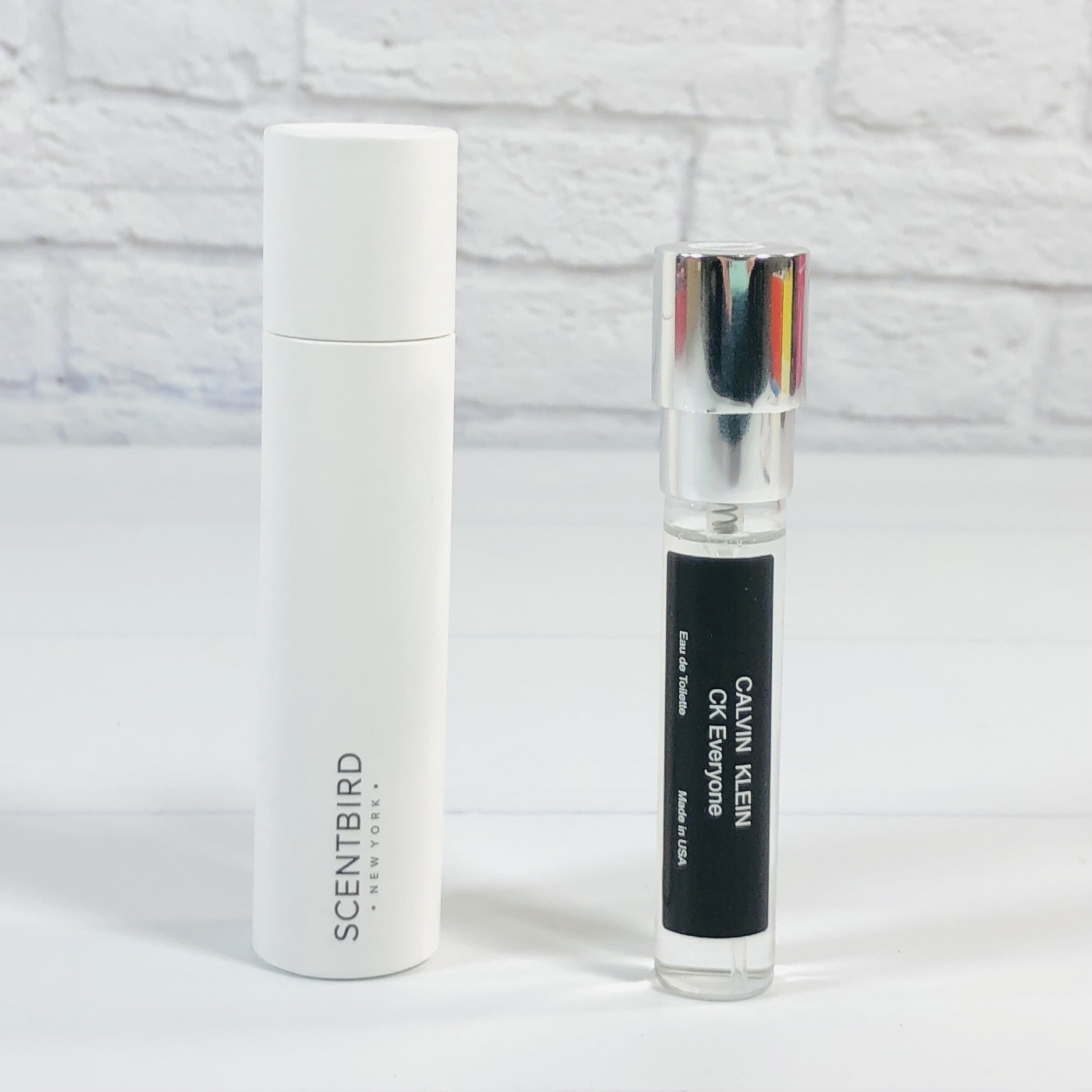 Calvin Klein CK Everyone Eau De Toilette ($55 for 1.7 ounces) I rarely go for the designer brands but the scent notes sounded good for this one and I think I've smelled CK One products in the past and appreciate that they are unisex.
Those notes include orange, ginger, watery notes, patchouli (if they say so), and cedarwood. Fragrantica calls it a Citrus Aromatic and CK calls it clean, green, and citrus and they are both perfect descriptors. It is also considered CK's first "clean" fragrance, as it's made with naturally derived ingredients (79% natural).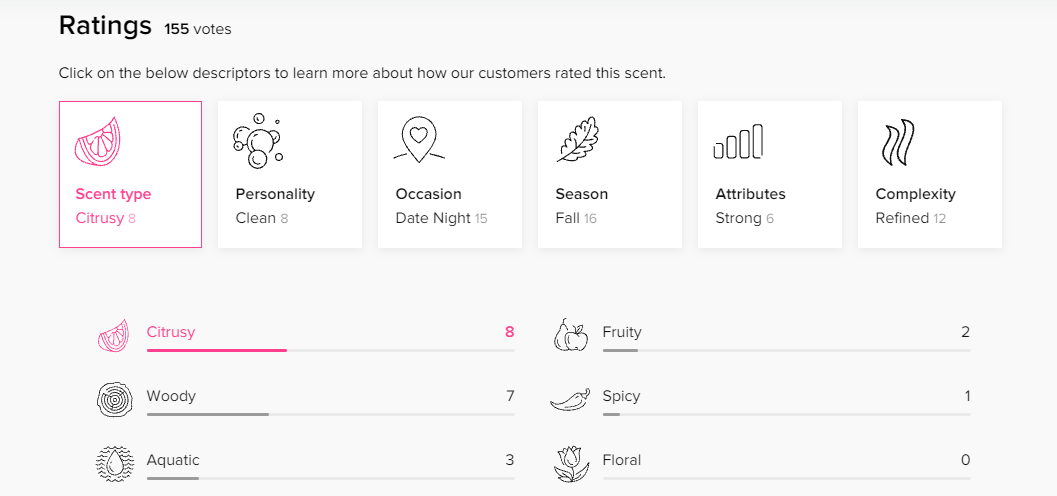 Want to know what other Scentbird users think of a scent? You can click and see how other subscribers have rated their scents. This is a newly added scent and has 155 votes so far (4.2 stars). Most thought it was citrusy, it smells clean, and is strong. I agree with those votes too. I think it leans just over the line towards smelling more masculine and after a few hours I notice it's there but it isn't overwhelming at that point (while the initial burst is quite forceful). I really enjoy wearing this and I feel like it's perfect for this time of year, when it's still kind of summer, not quite fall, at least in the Central Texas area.
Scentbird sends 8ml/0.27 ounces of perfume, enough for about 4 sprays a day.  Your very first shipment will come with a case for carrying it around (although it's not necessary to have one to spray the scent). You can purchase more colorful cases, like this red one, on their website.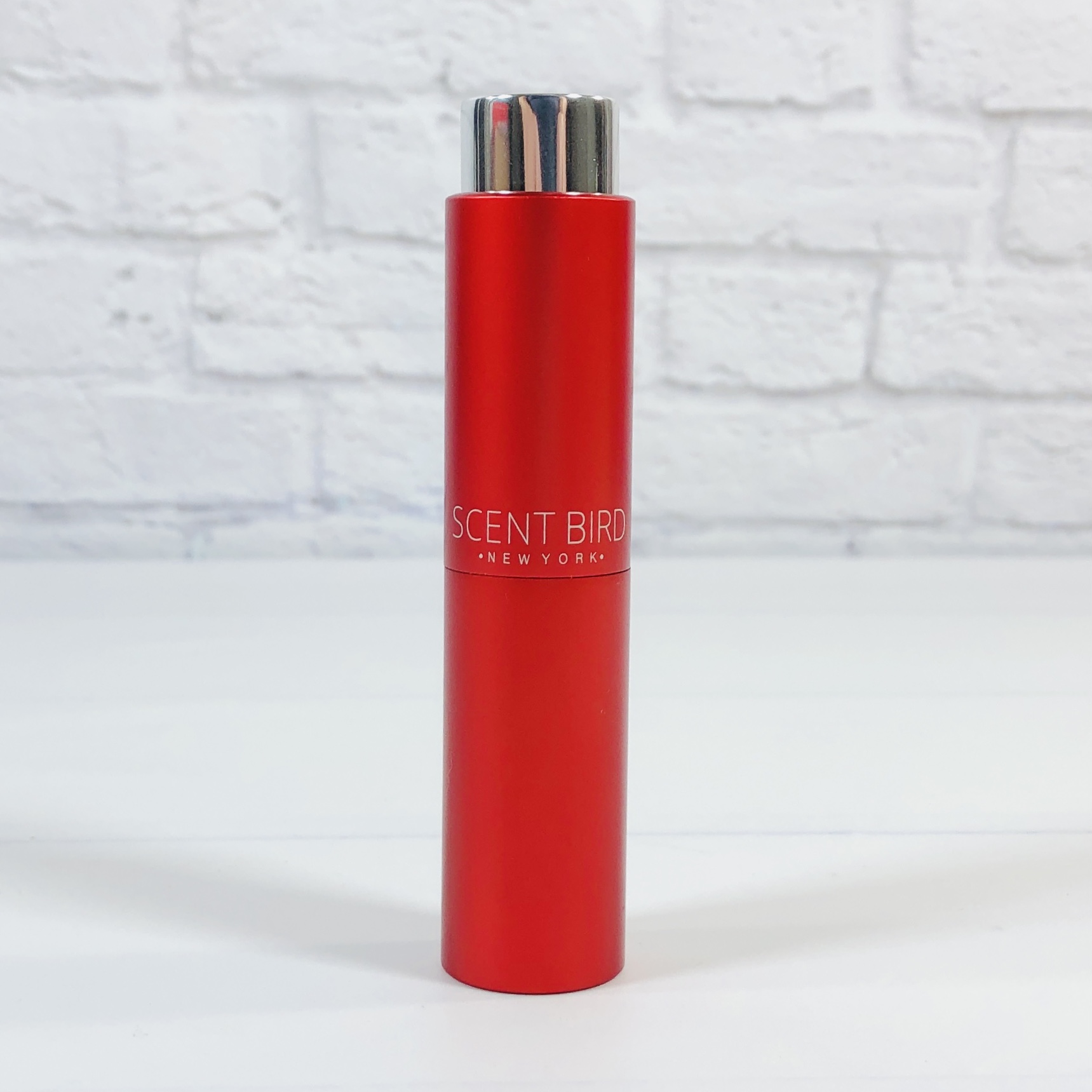 Place the scent in the case and twist while pushing down to hide the nozzle. Twist back up to expose the nozzle and spray away.
I was thrilled with my newest Scentbird shipment! I love trying new fragrances and was happy to see a newer riff on the classic CK One.I thought it was perfect for the season and I loved the clean, green, and warm citrus notes I found in this eau de toilette. I would feel confidant buying a full-sized bottle, and it's not super expensive either. I think it's pretty strong and long lasting and I love catching a whiff of it throughout the day. The value may not be super high but I enjoy this scent and will continue to wear it often!
What's in your Scentbird queue? Let me know what scent you're wearing now in the comments!