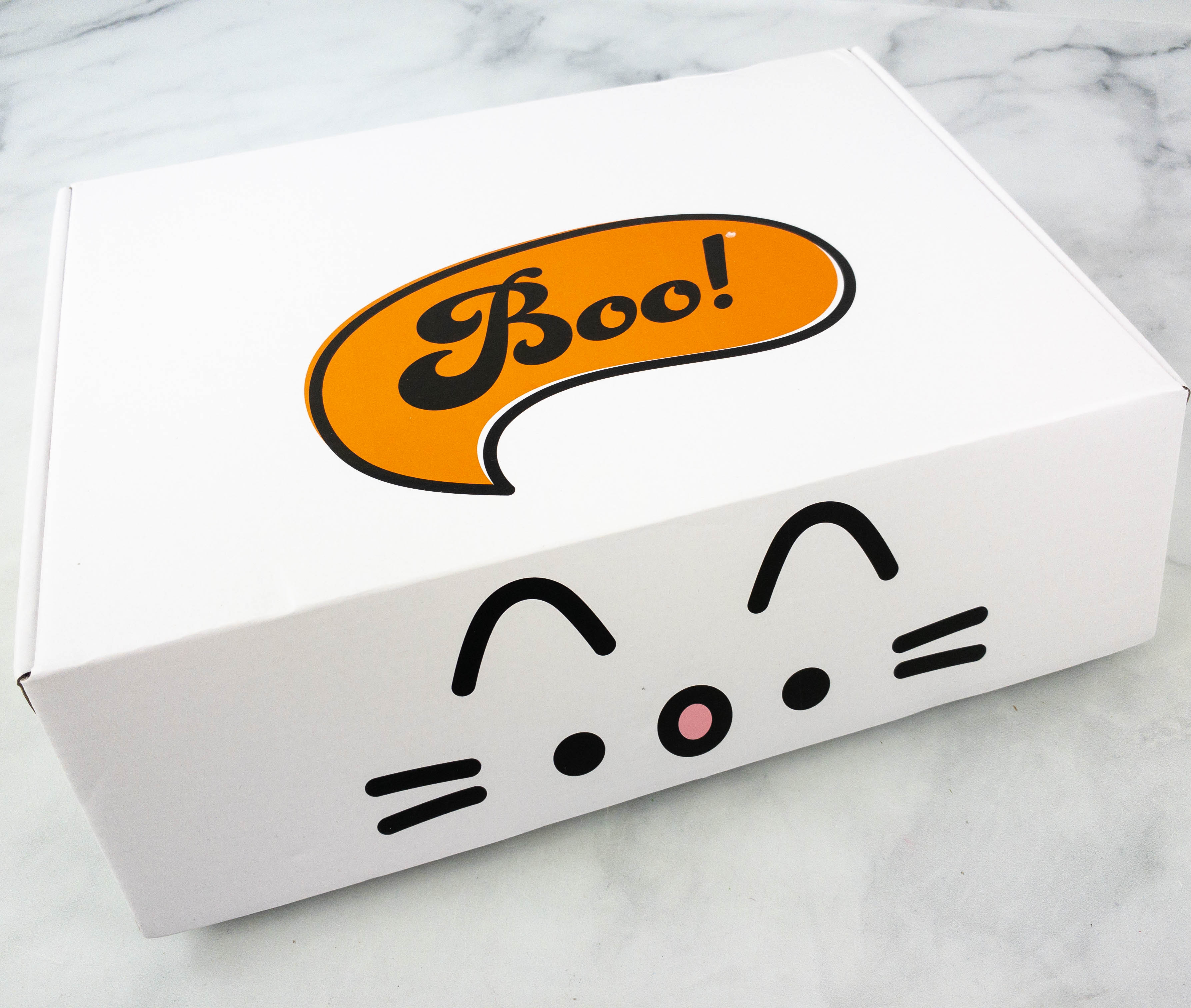 Pusheen Box is a quarterly subscription box that delivers everything Pusheen the cat! Boxes hold a variety of Pusheen items with at least $100 in value, including exclusive products and pre-release items. Some of the items that could be inside include clothing, accessories, electronics, toys, stationery, and more! The box is $43.95 per quarter plus the shipping fee. You can also get a pre-pay annual plan, which reduces the box's cost to $39.95 per quarter plus the shipping fee.
Pusheen Box made the list in our 2021 readers' choice picks of best subscription boxes for teens!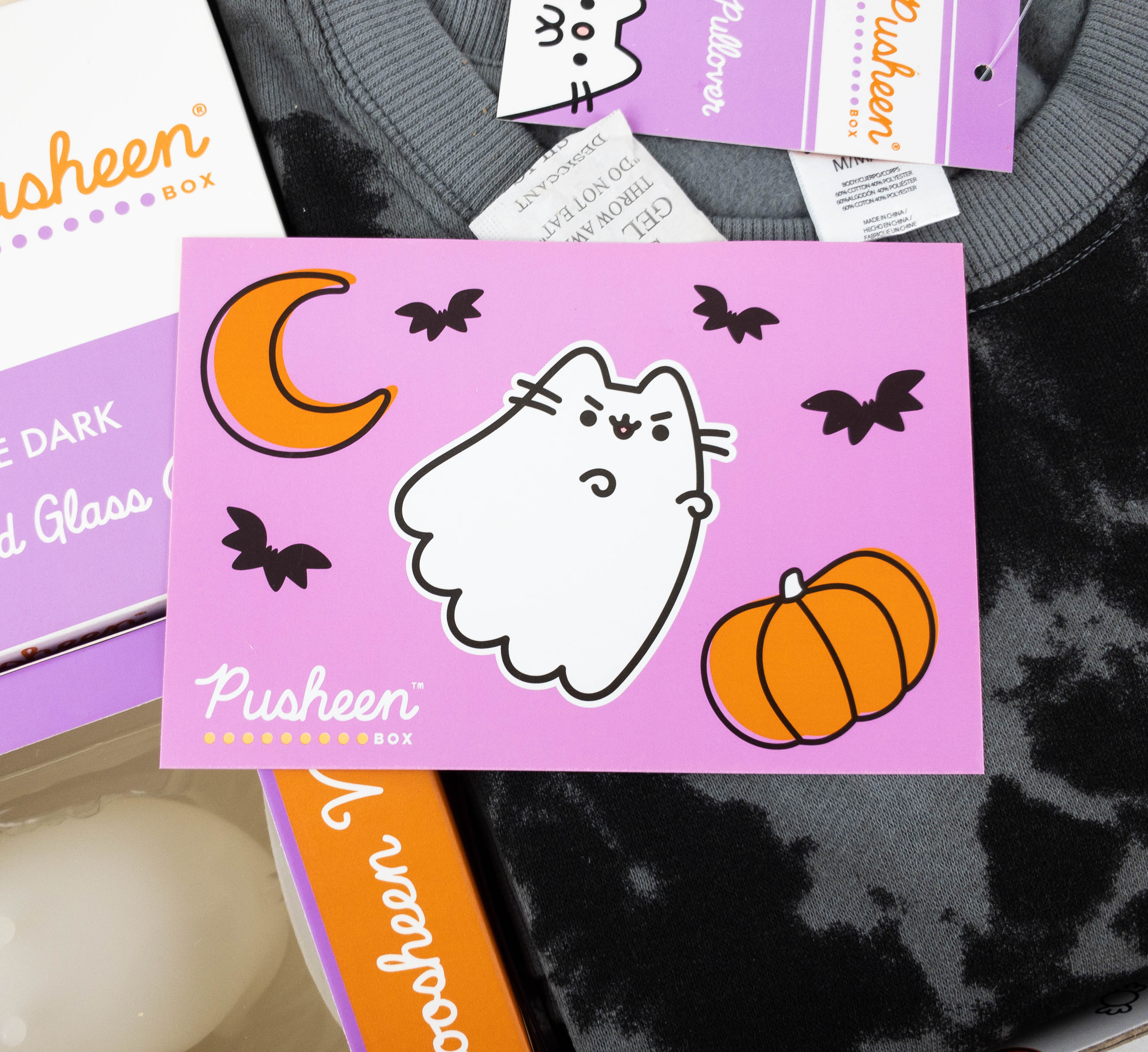 This quarter's theme is BOO!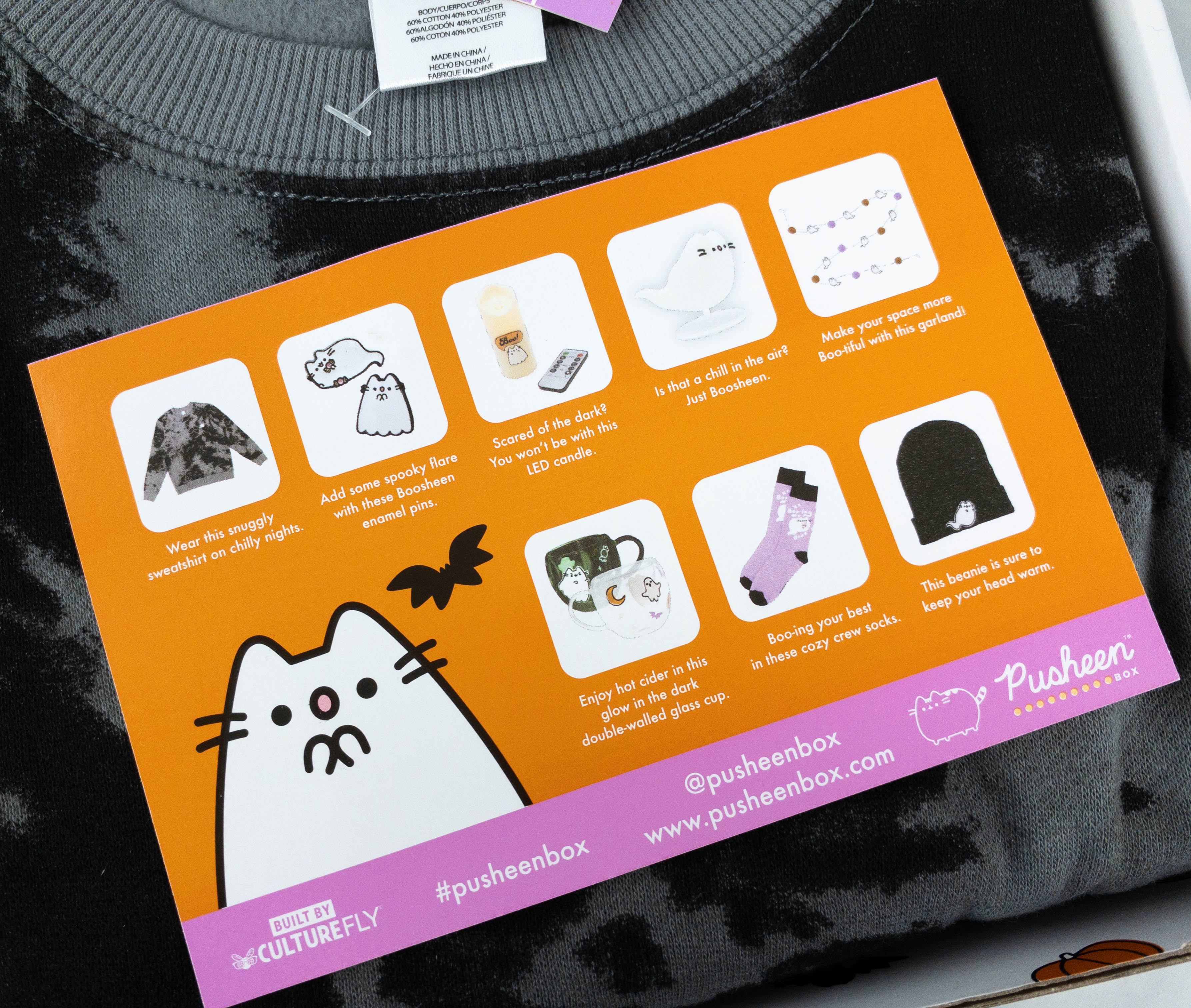 The information card lists all the items in the box with a short description for each.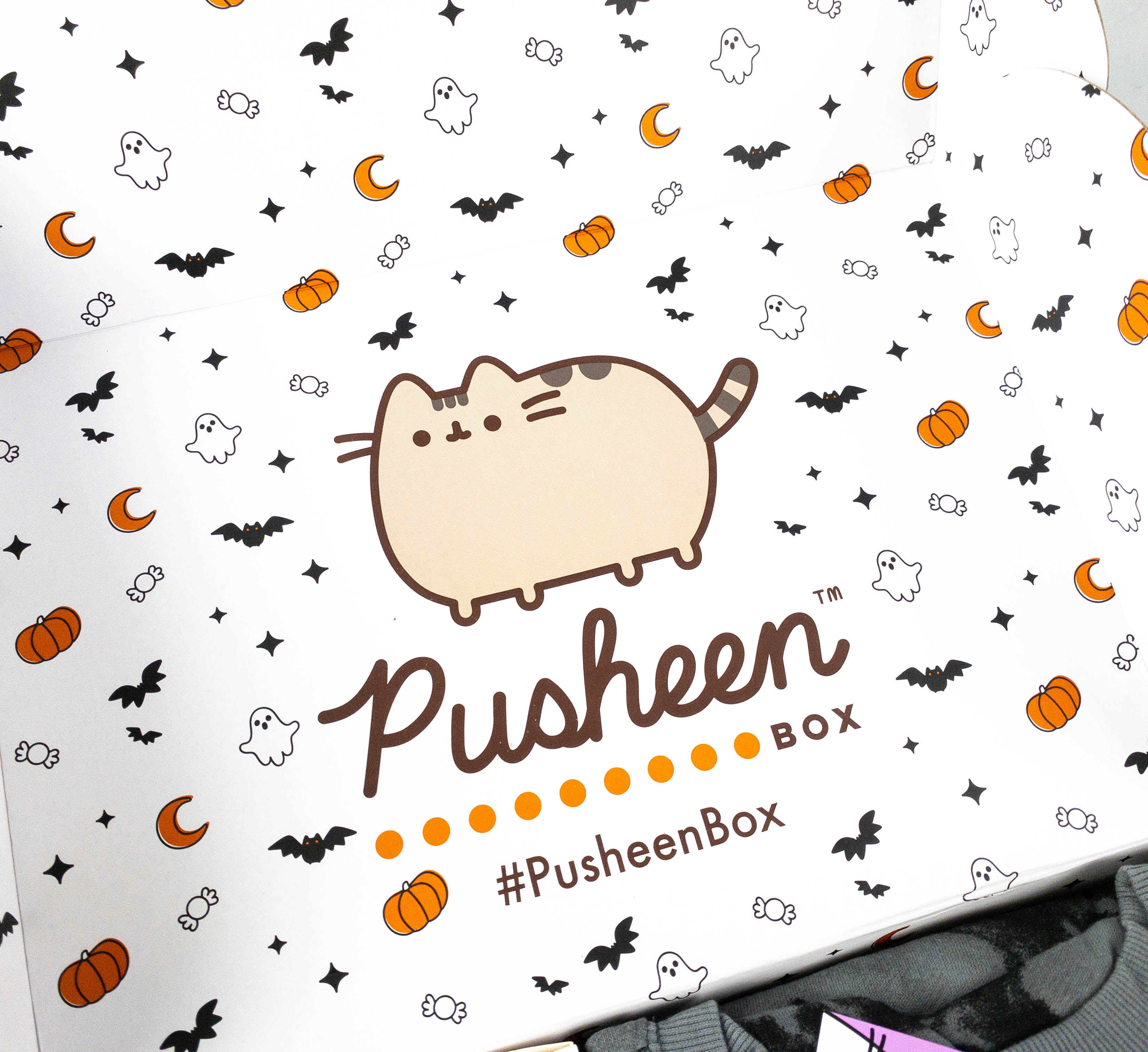 The inside of the box has cute Halloween themed prints like pumpkins, ghosts, bats, and even candies!
Everything in the Fall 2021 Pusheen Box!
Pom Pom Garland. This adorable garland can be used for decorating your personal space this Halloween season! It features orange and purple pompoms, along with little Pusheen plush figures. The string is already included so it's ready for set up anywhere you need it.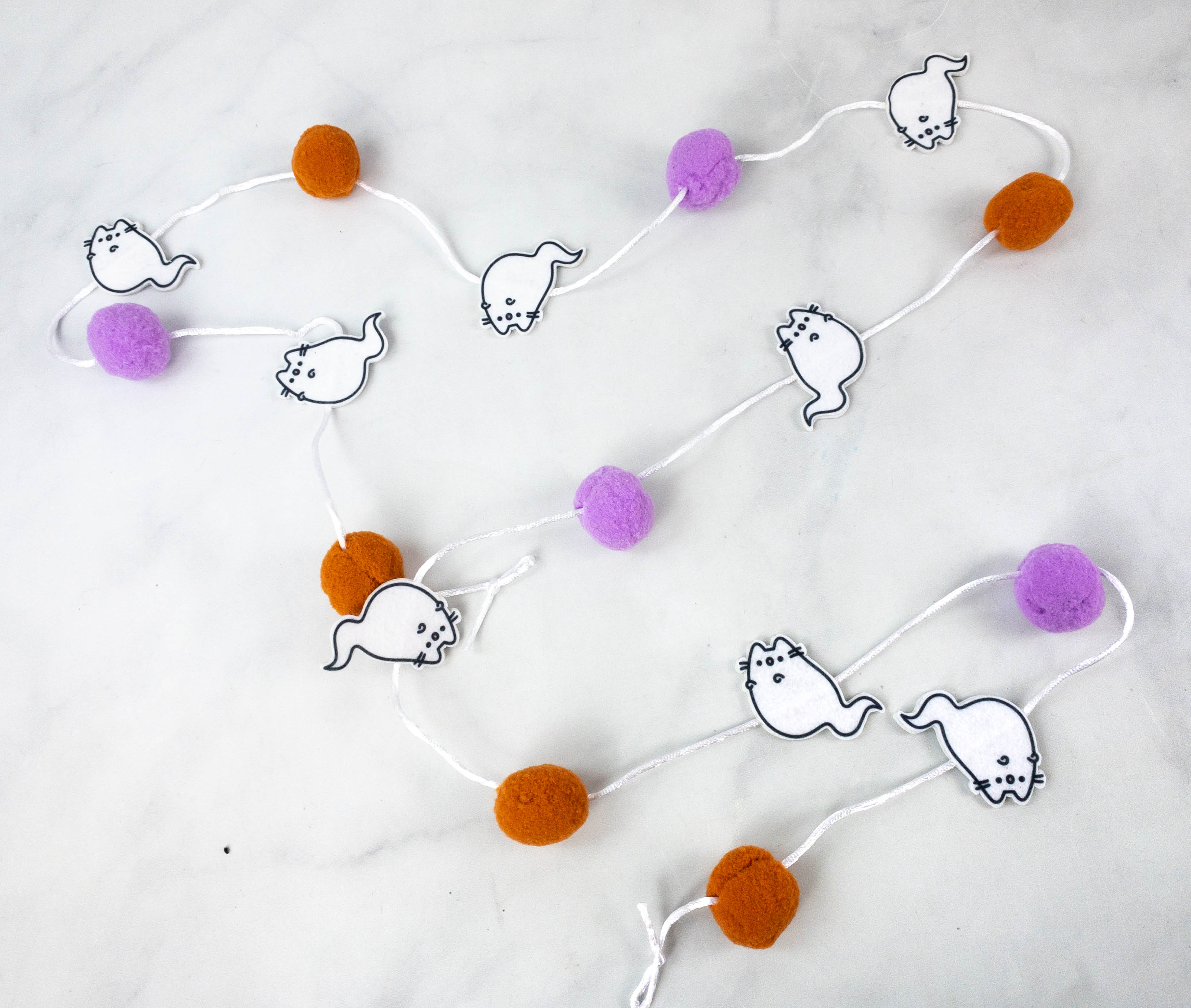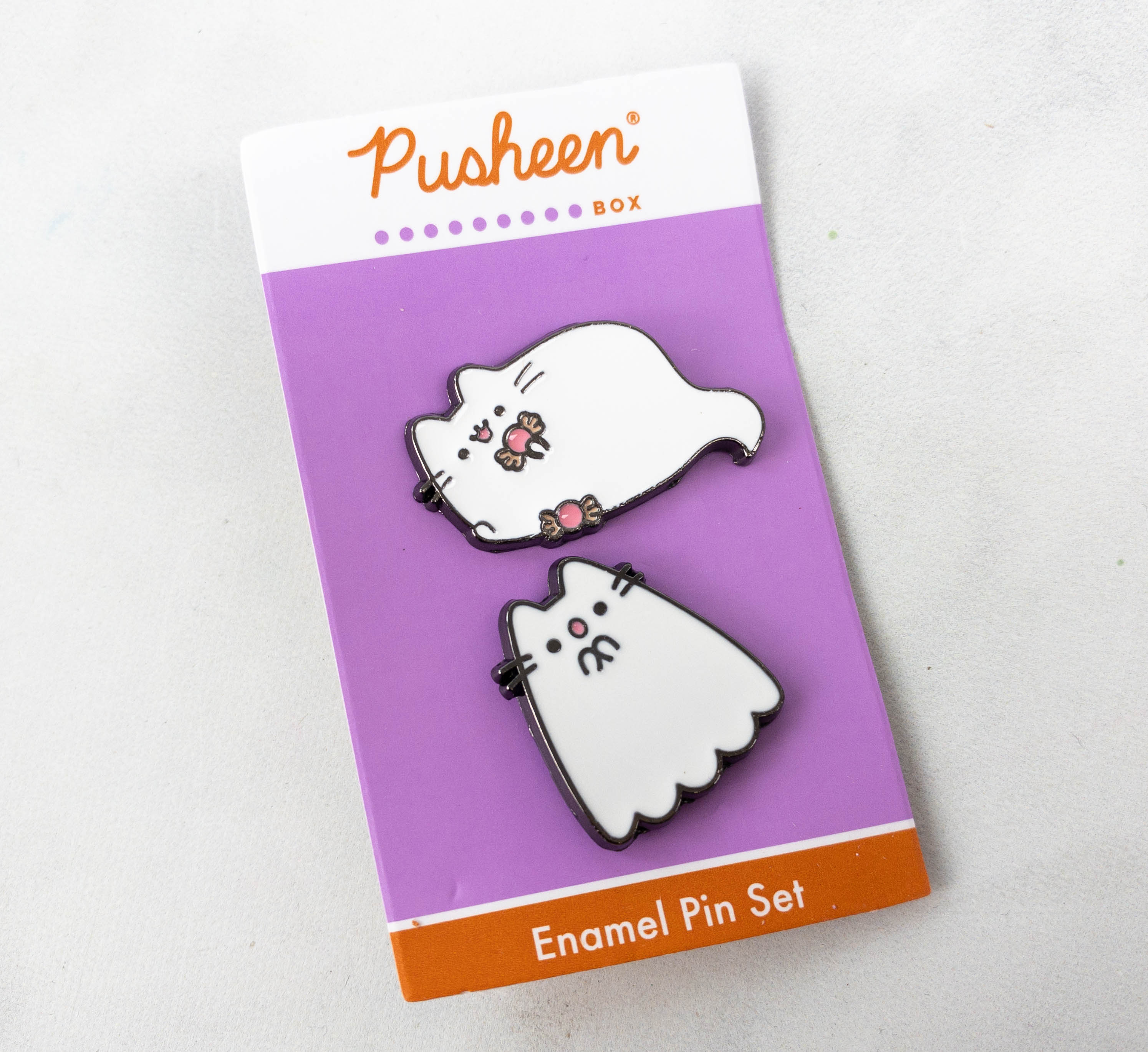 Enamel Pin Set. It's a 2-piece pin set featuring Pusheen as a ghost! One of them carries the candies, while the other is eagerly awaiting the candies. These enamel pins are great for display and they can be used for decorating bags or even lanyards as well.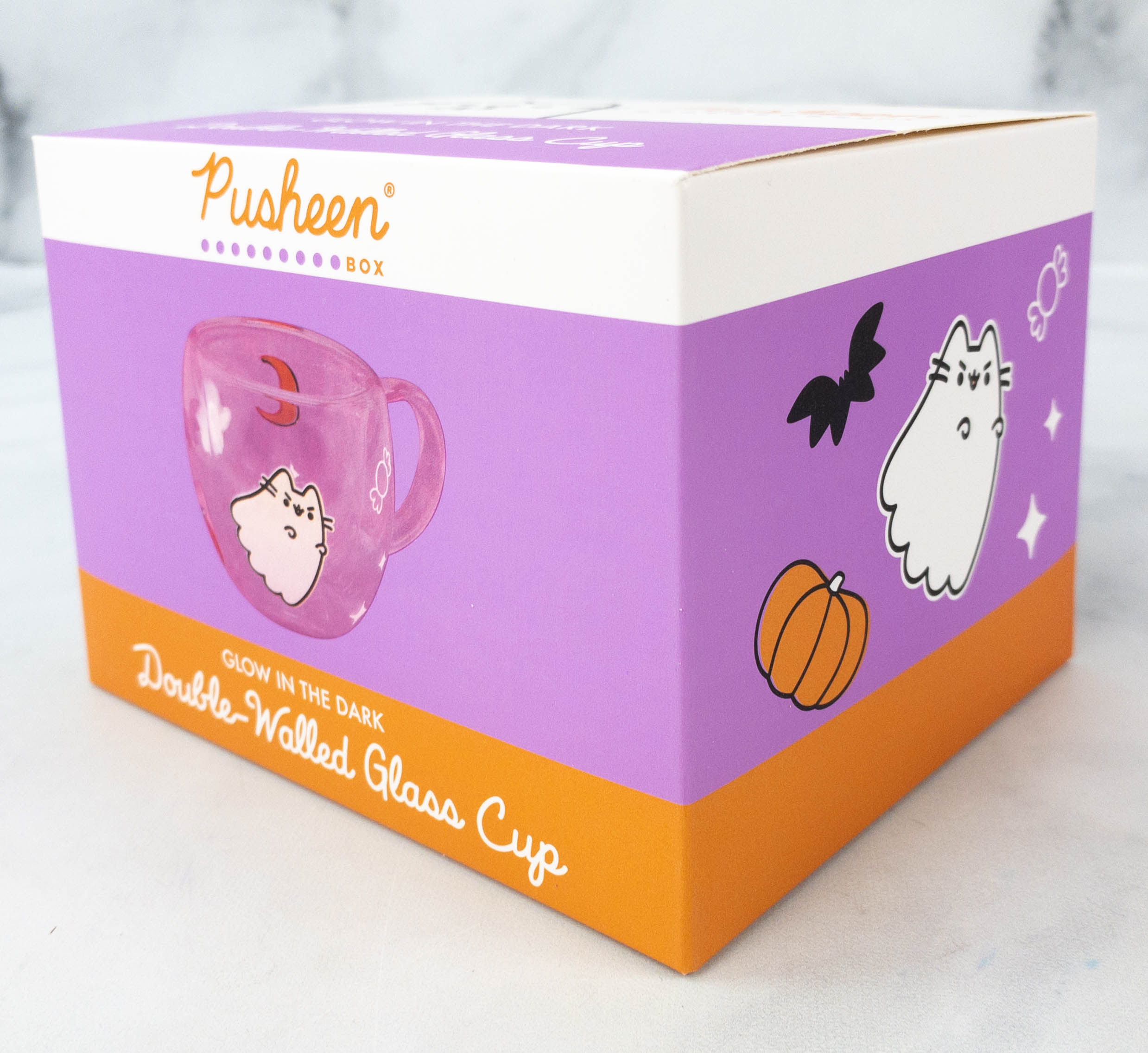 Glow in the Dark Double-Walled Class Cup. The next item came in its own box packaging for extra protection during shipping. It's a double-walled cup ideal for your favorite fall drinks!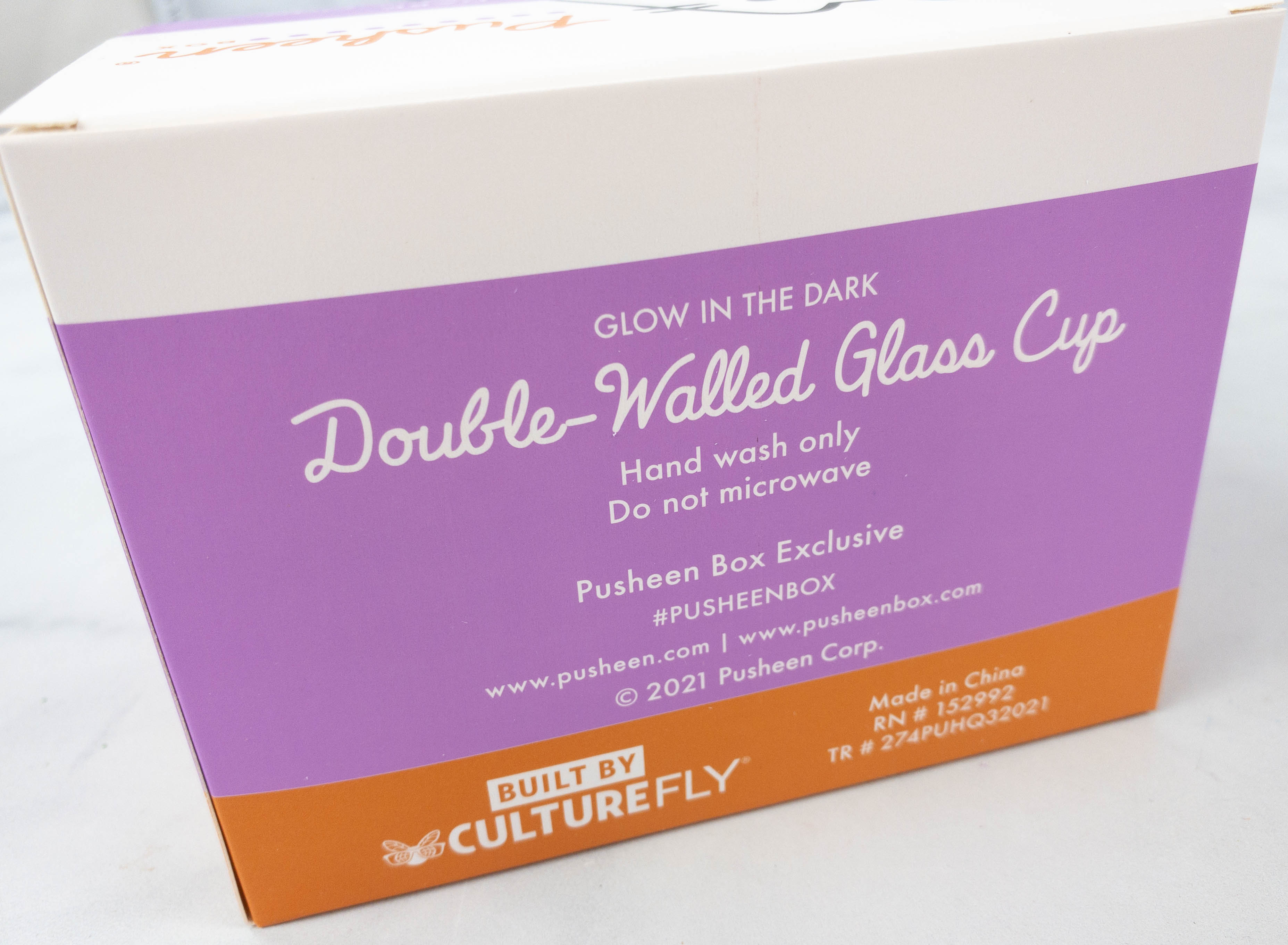 According to the packaging, this is a Pusheen Box Exclusive!
It comes with a handle and it also has cute Halloween prints all over it, including a ghost Pusheen!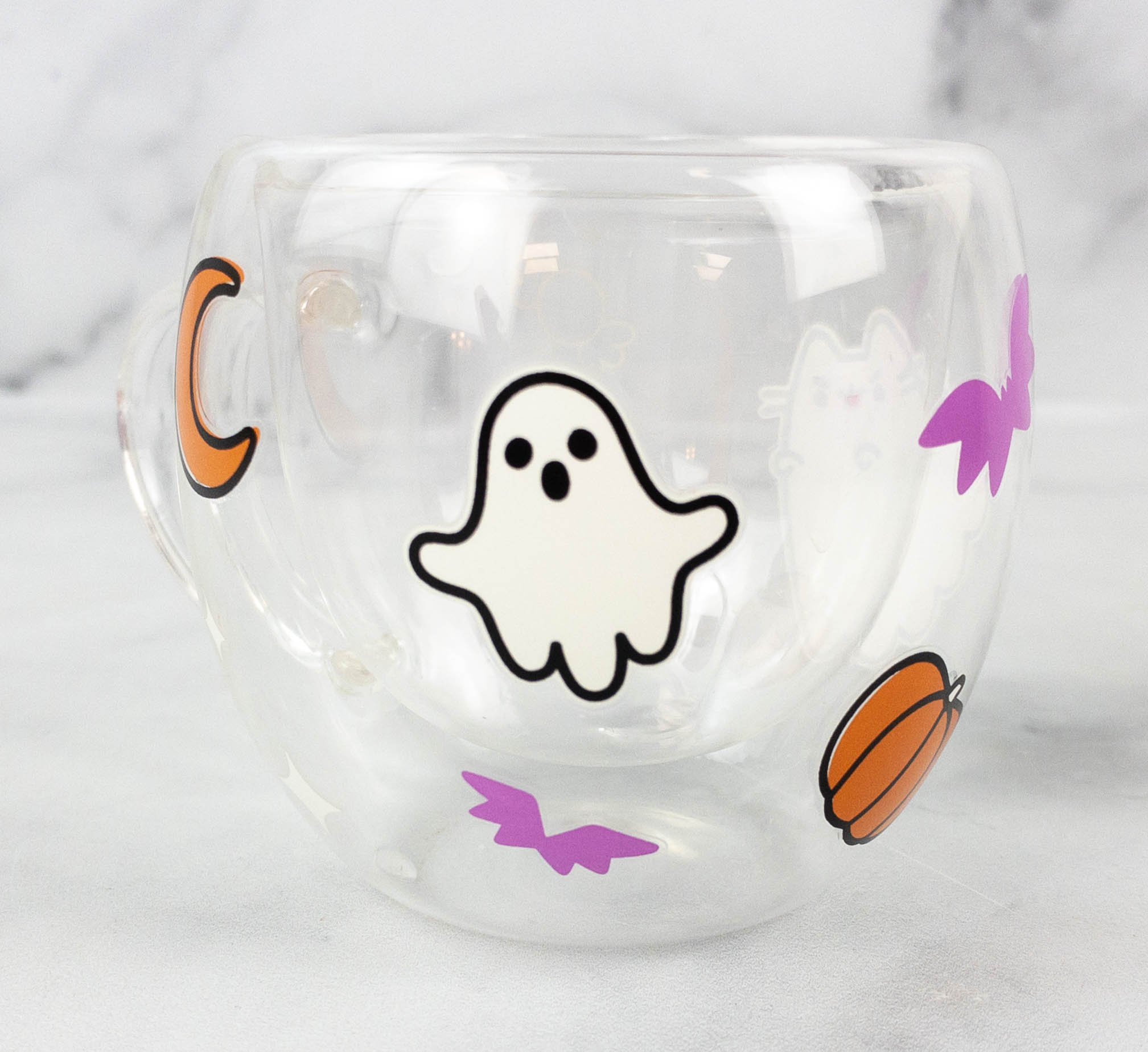 This cup is a bit delicate so you should always handle it with care but I love it because it gives the contents a "floating" effect when you look at it from the side!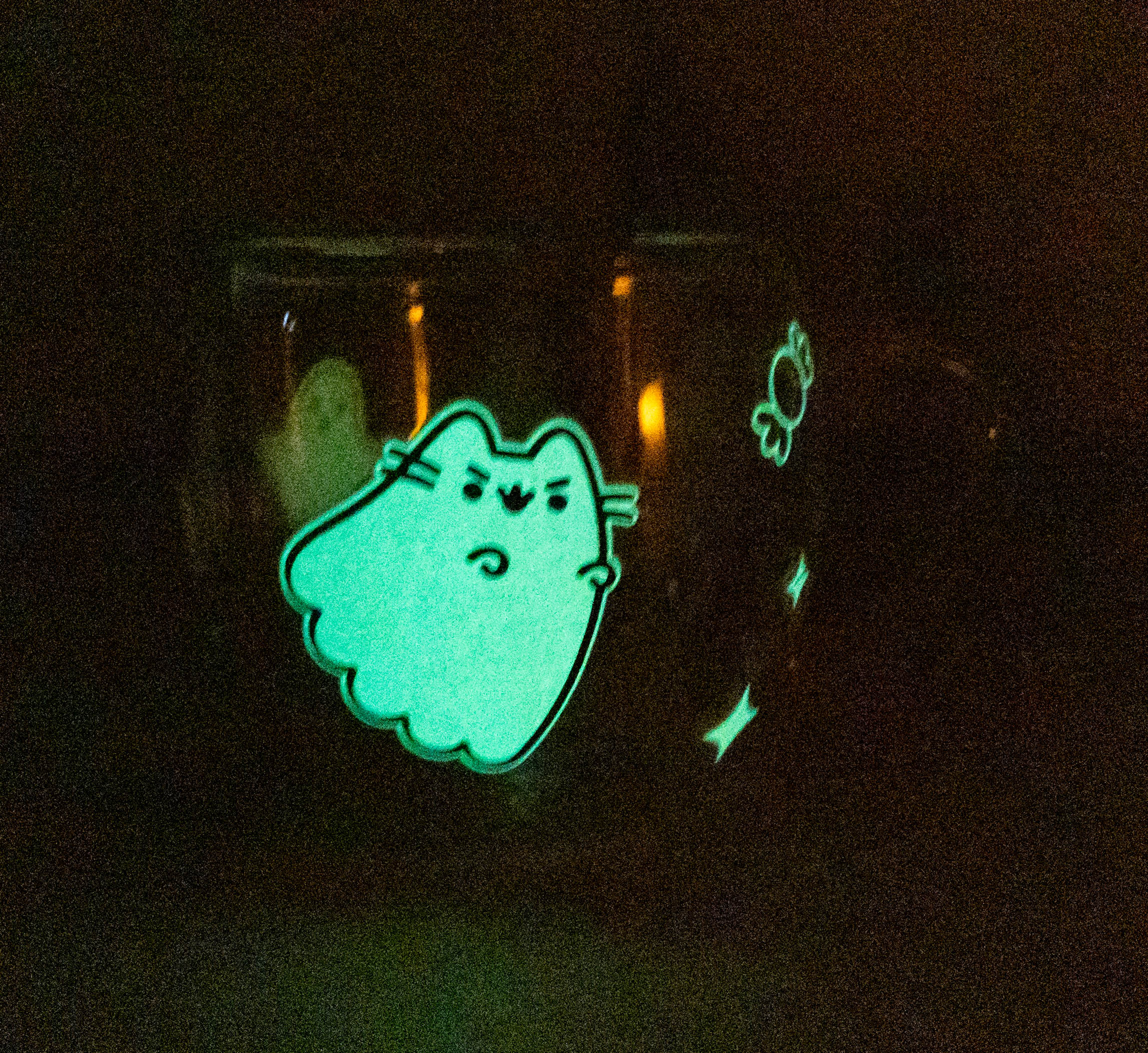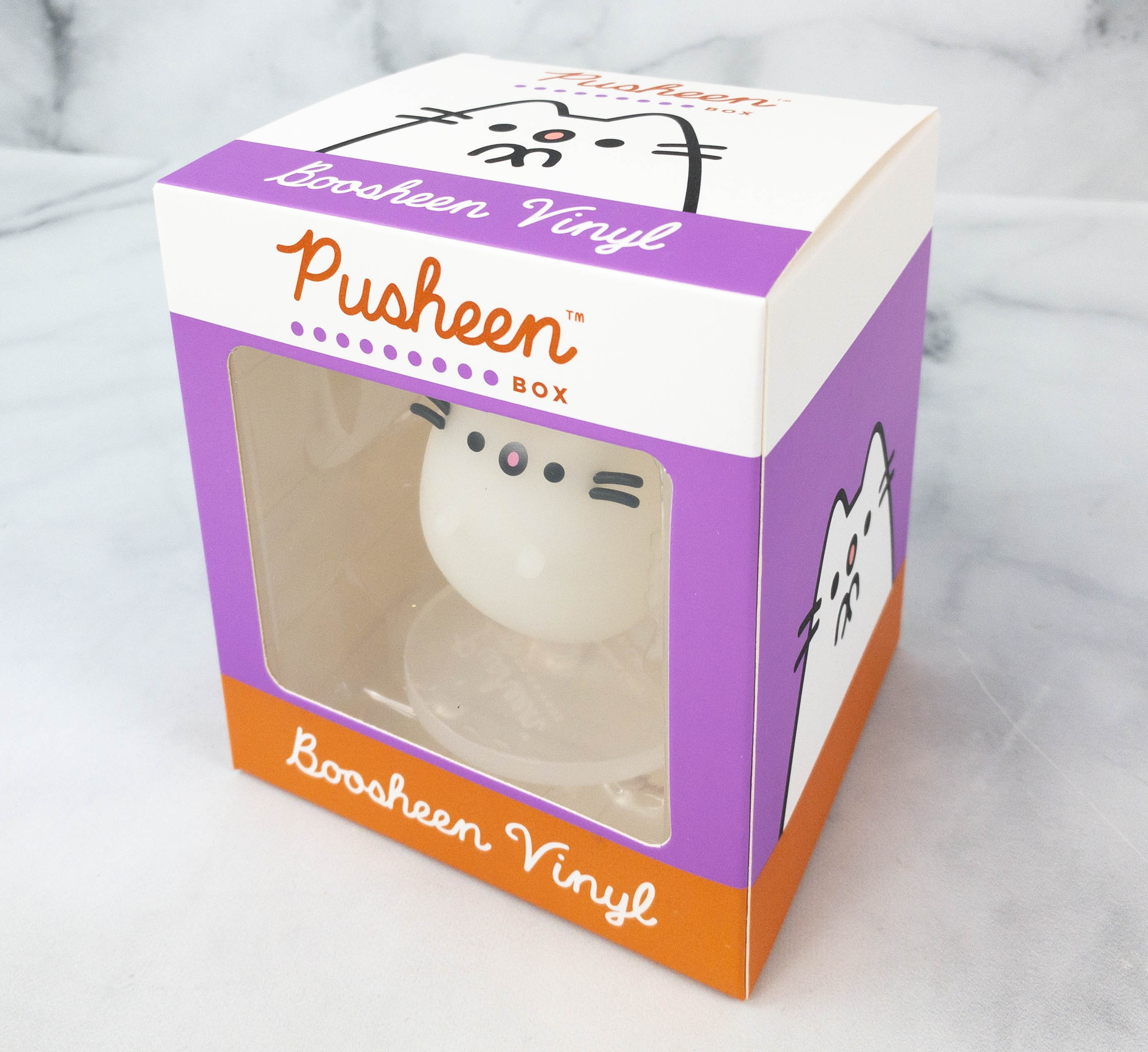 BOO-Sheen Vinyl Figure. The next item also came in its own box packaging but this one has a see-through window so you can see what's inside!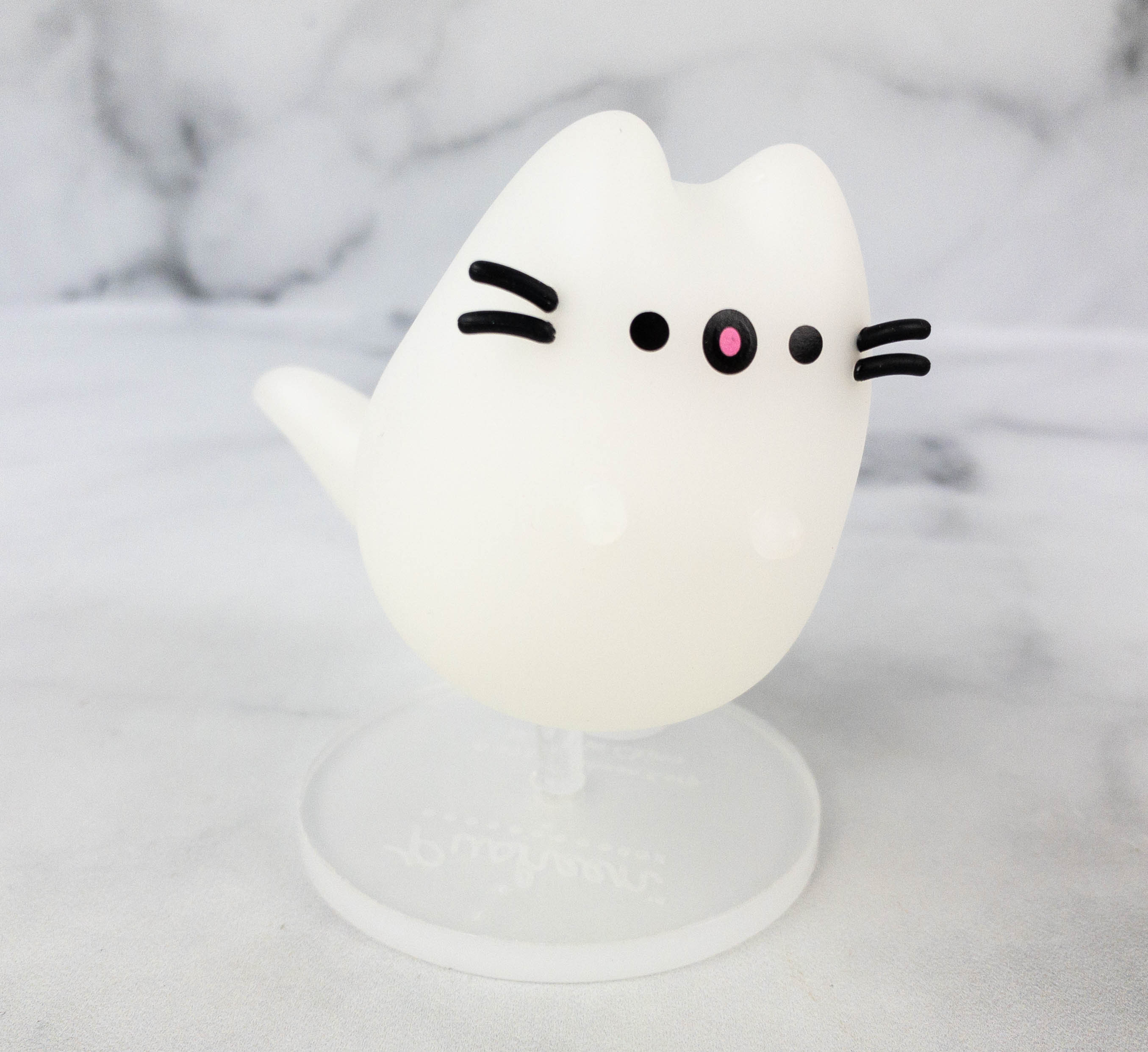 It's called BOO-Sheen because it's a ghost version of our beloved Pusheen! It came with its own base so you can easily display it anywhere.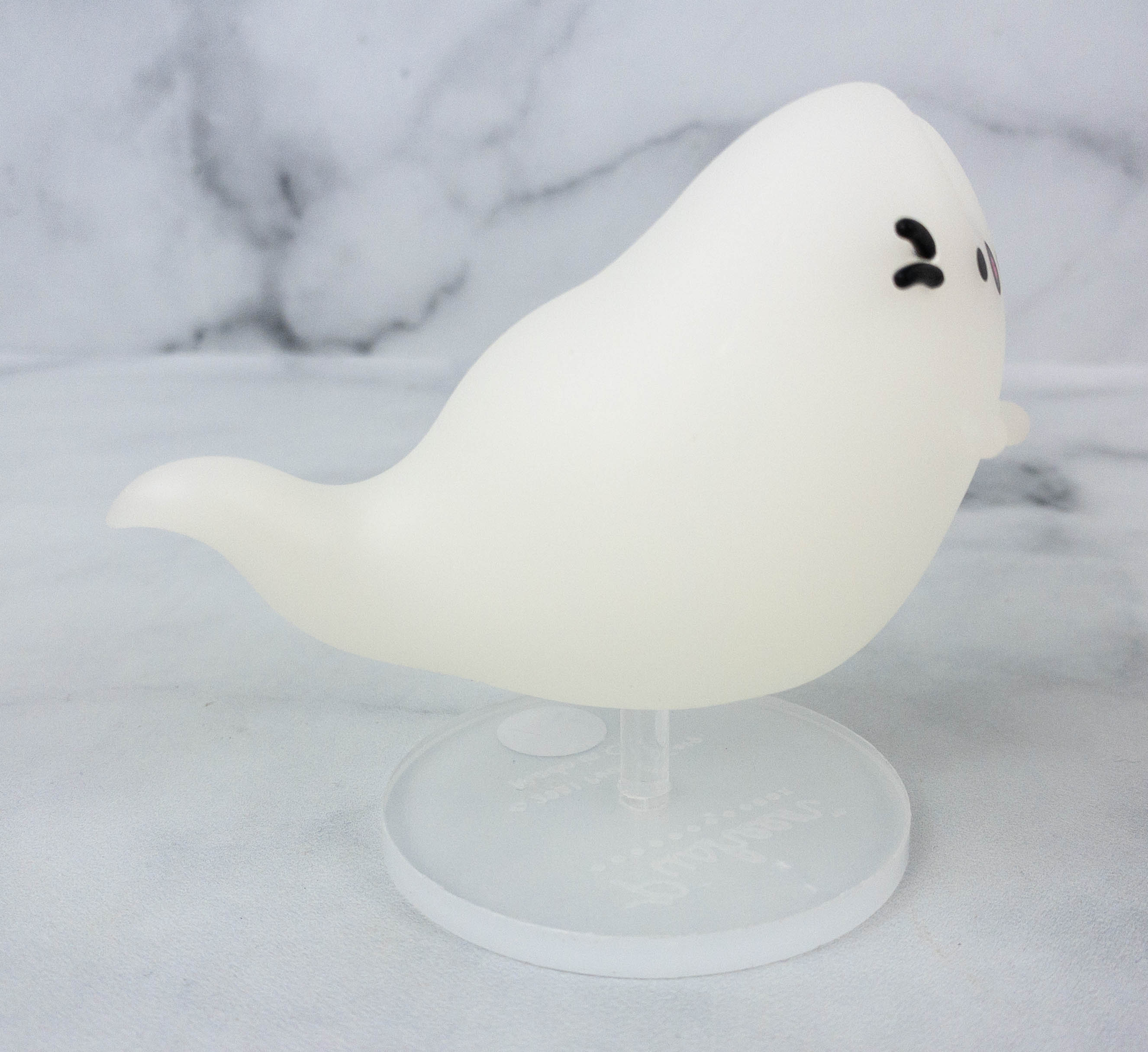 I think this is really cute and it will definitely make a great addition to our Halloween decoration at home!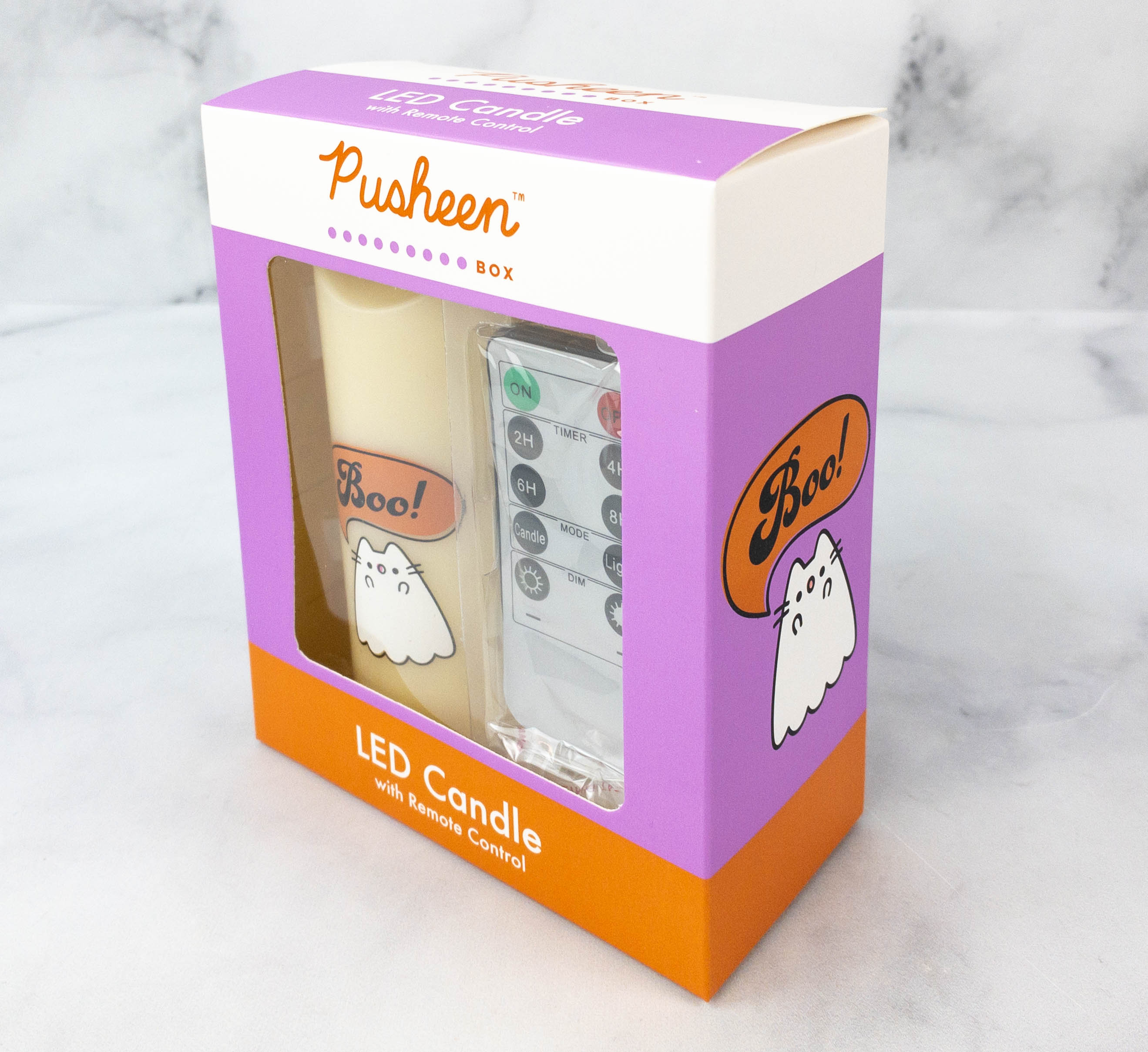 LED Candle with Remote Control. Here's another box and this one contains a remote controlled LED Candle! This will also make a fancy Halloween home decor but what I like about it is that I don't have to get up just to set it up! The remote can turn it on and off so it's easier to control. It even has its own timer so you can set it to run for a certain duration and it will turn off automatically by itself.
The candle really looks like the real thing, complete with the melted parts and the "burning light". I like that they put the Pusheen ghost character in front of the candle. It also says "BOO!"
There's a little remote control you can use, too!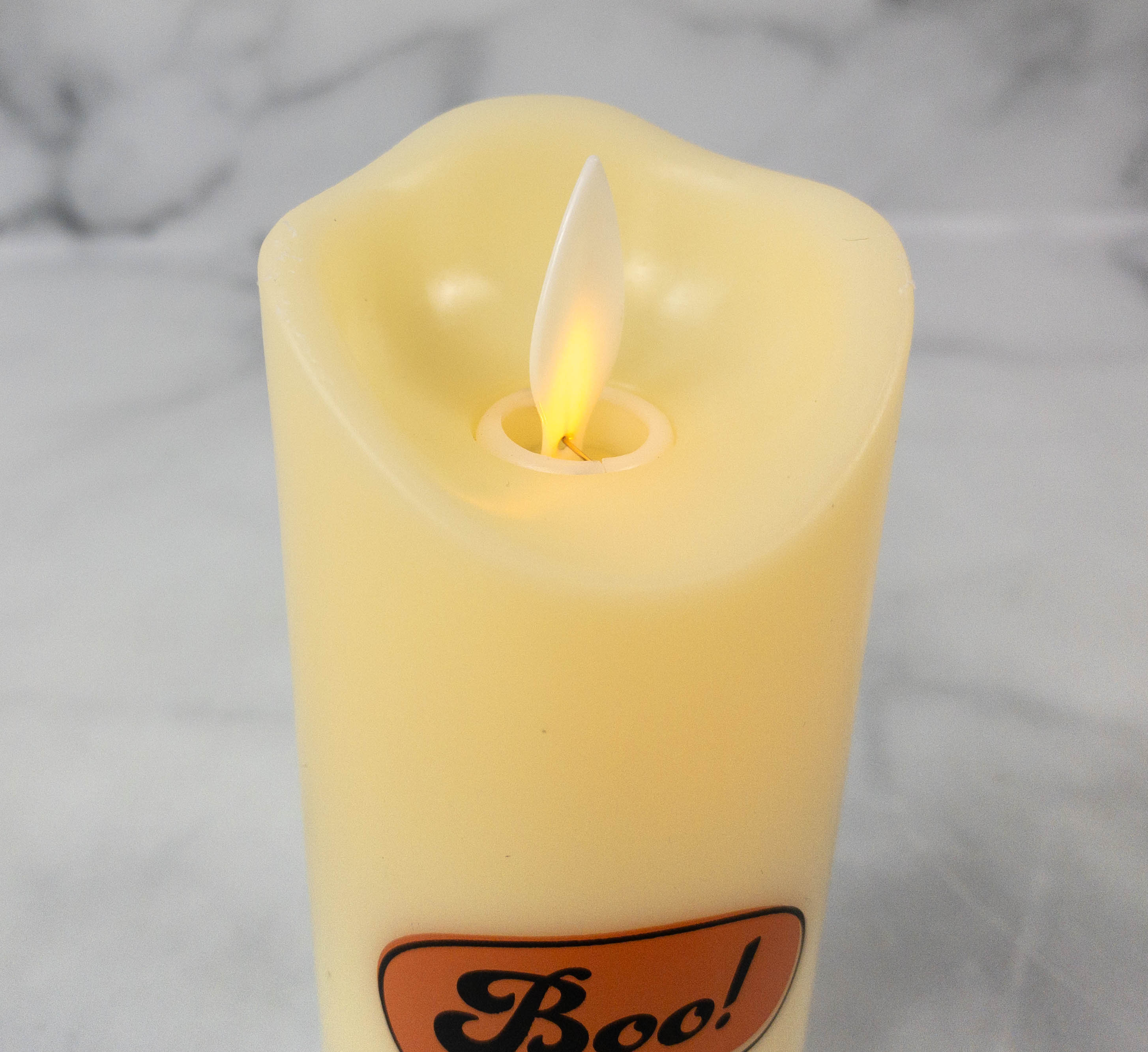 A movement inside the candle pushes the "flame" back and forth for a flickering effect.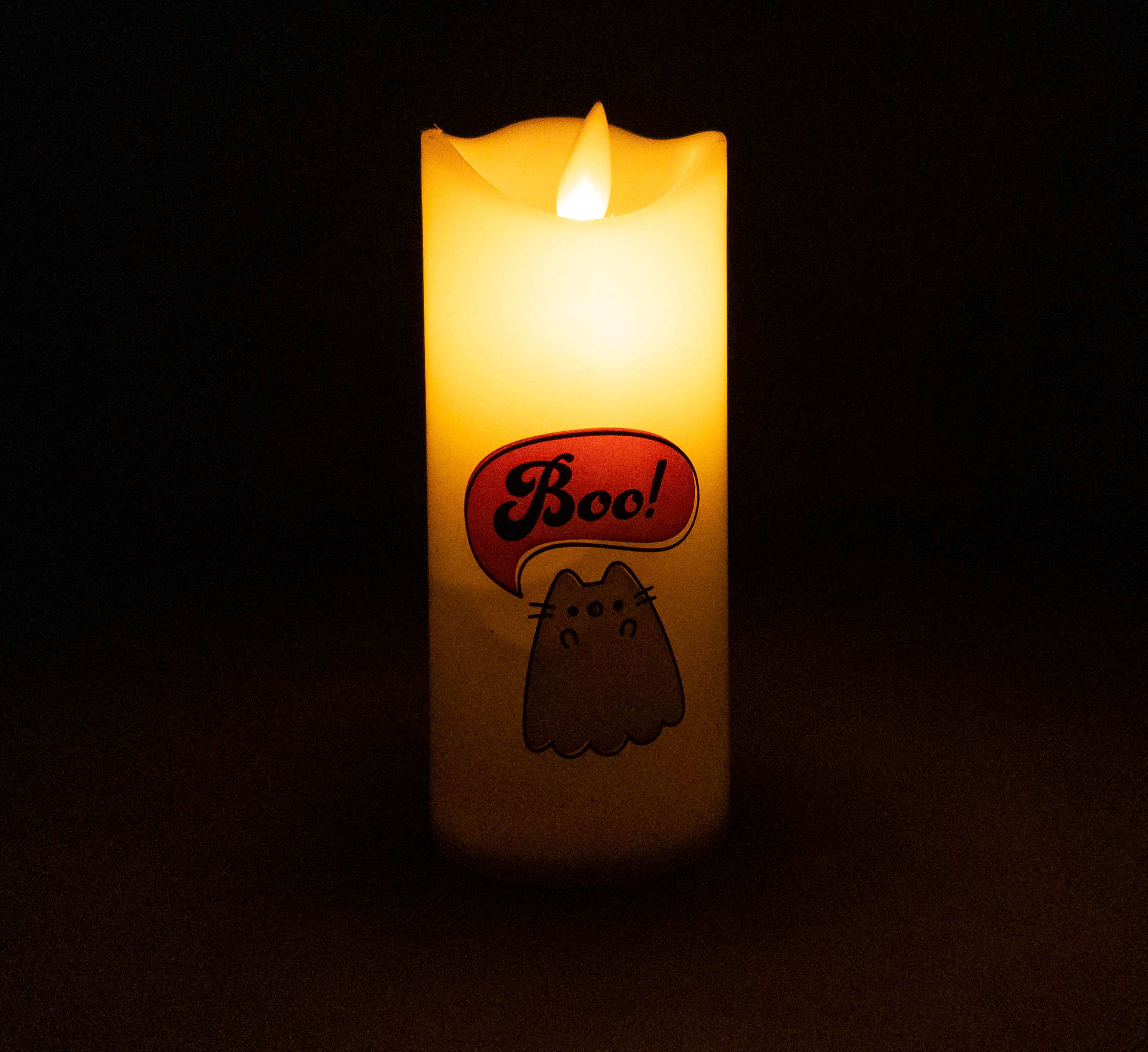 It's spooky sweet!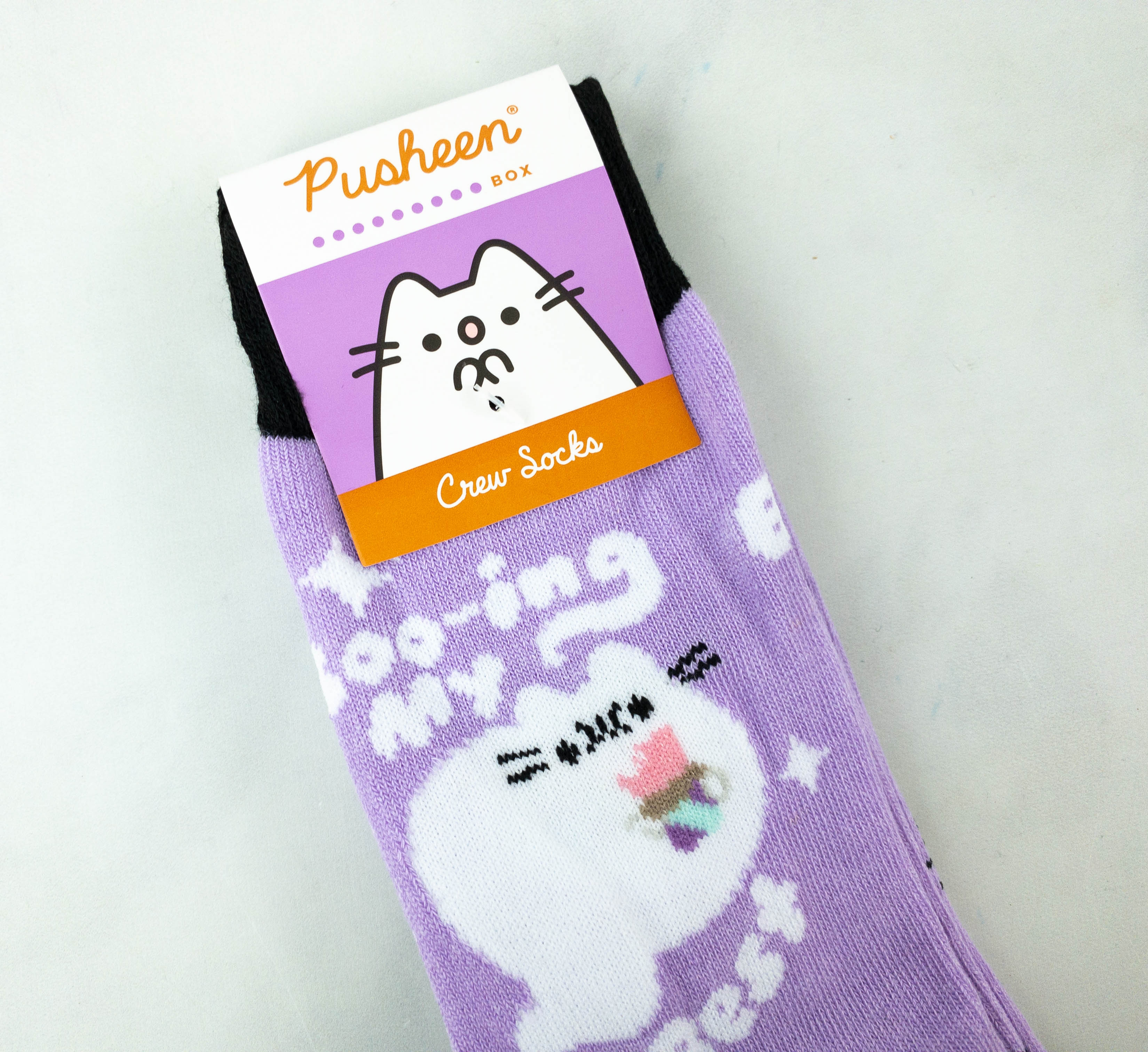 Crew Socks. Here's a pair of purple crew socks and I like it because it feels cozy on my feet!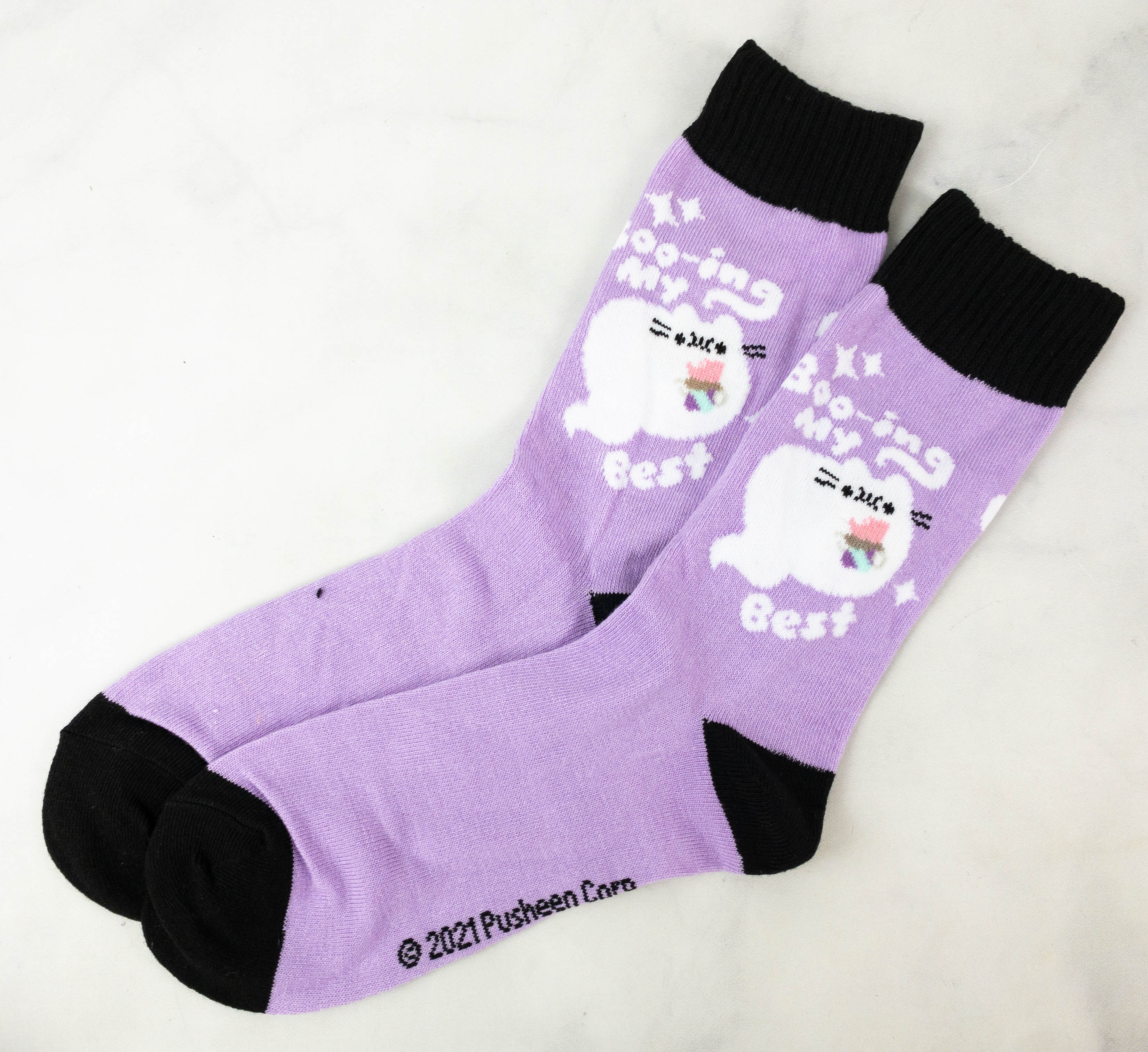 The design is also super cute as it features BOO-Sheen eating a bar of pink chocolate along with a text that says "BOO-ing my best". I like that this pair has elastic cuffs because it helps keep the socks in place even when I'm moving around!
Beanie. Adding to the list of season-appropriate items in the box is this knitted beanie. Of course, it features BOO-sheen in front!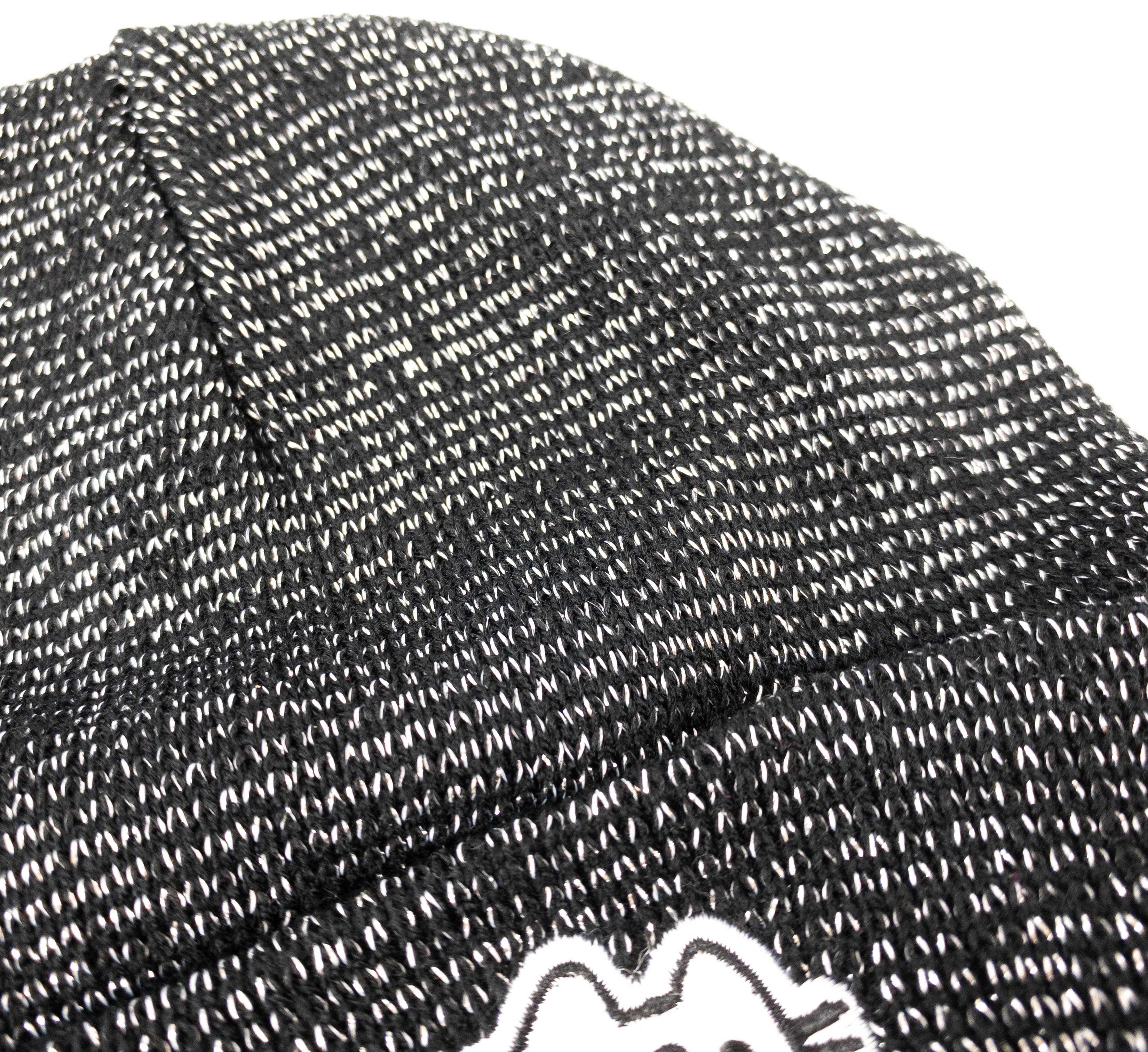 The beanie itself is soft and it helps keep me warm on cold days! The lighter threads are a silvery metallic.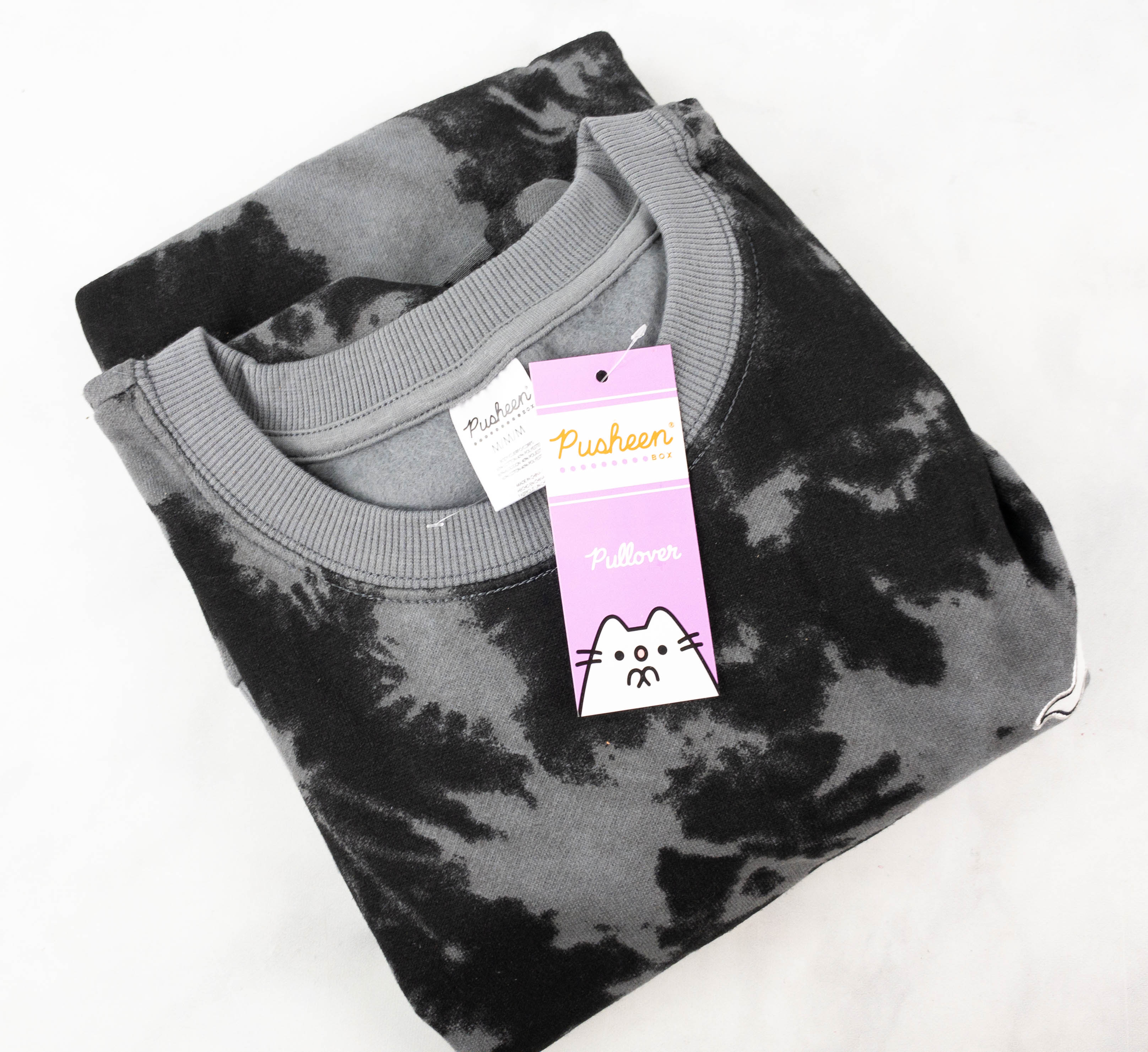 Sweatshirt. To pair with the beanie, here's a sweatshirt in black and gray, featuring a dyed effect.
It has a relaxed fit! Whether paired with leggings or jeans, this would make a cozy fall outfit. My almost 13-year old has been wearing it nonstop!
A small BOO-sheen can be found on the left chest part of the pullover.
This month's Halloween themed Pusheen Box is spooky and adorable at the same time! I loved everything in the box, from the wearables to the collectibles and everything in between. My favorites are the beanie and sweatshirt, which are perfect to keep me cozy this season. I also like the decorative LED candle. It's pretty cool because it can be operated using a remote control. For Pusheen lovers, this box is a great way to get exclusive merch. My almost-teenager absolutely adores this box, she grabs it all as soon as it comes. The box ships quarterly, but it's always worth the long wait because of all the cute and high-quality Pusheen merch inside!
What did you think of the Pusheen Box this quarter?