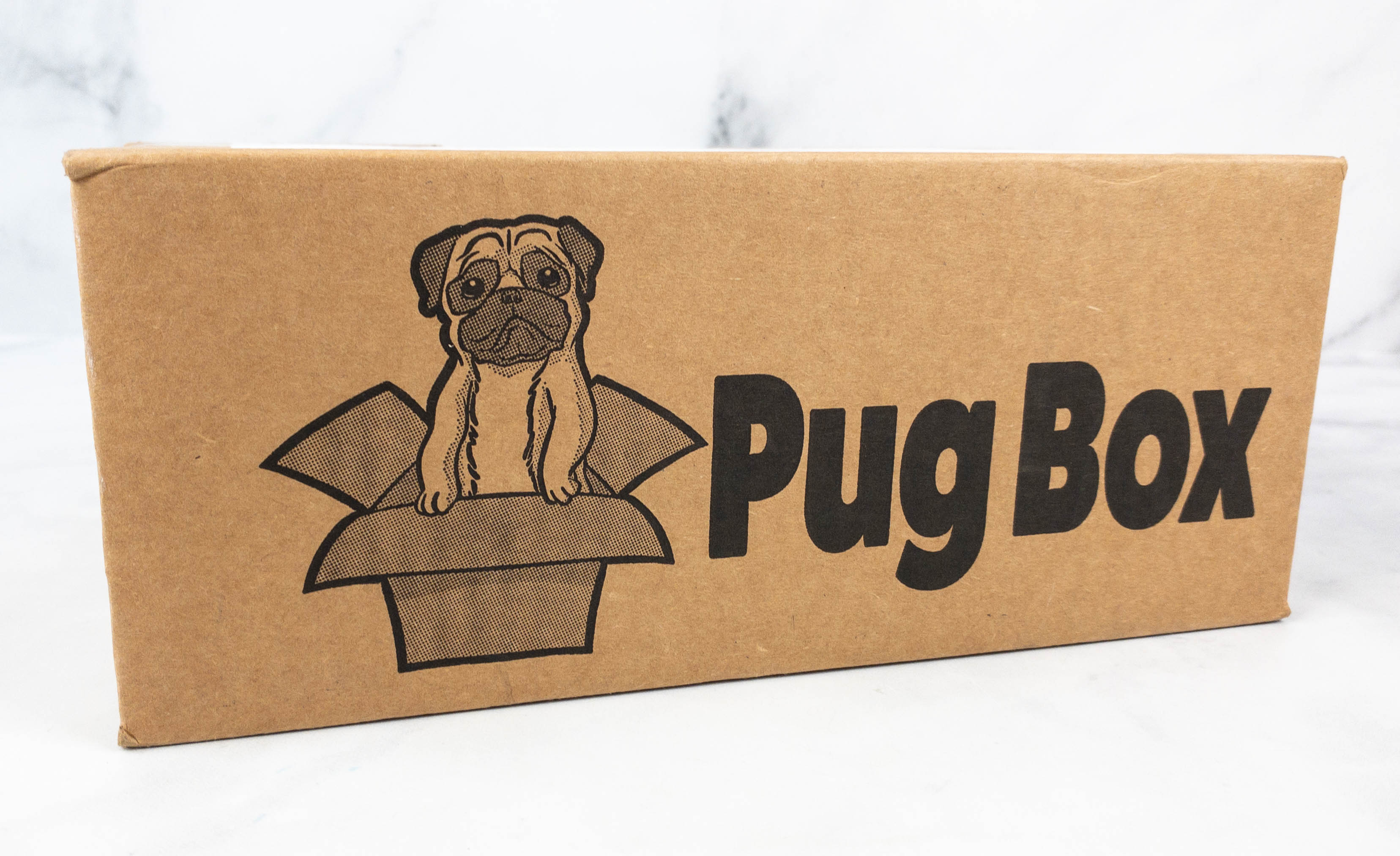 Pug Box is a monthly subscription built for adorable pugs and their owners! Each monthly box contains fun toys and delicious treats for the dog, as well as a cool pug-themed item for the human. The regular Pug Box is priced at $27.50 a month and contains 4-6 items, while the Premium Pug Box is $36.50 a month and contains 5-7 items.
This is a review of the Premium box!
DEAL: Get $5 off on your first box! Use coupon code HELLO5.
The items were packed in a brown box. There's a pamphlet on top, which has details about this month's items.
There's another card that features this month's premium item, the P.L.A.Y. Howling Haunts Canine Corn Toy!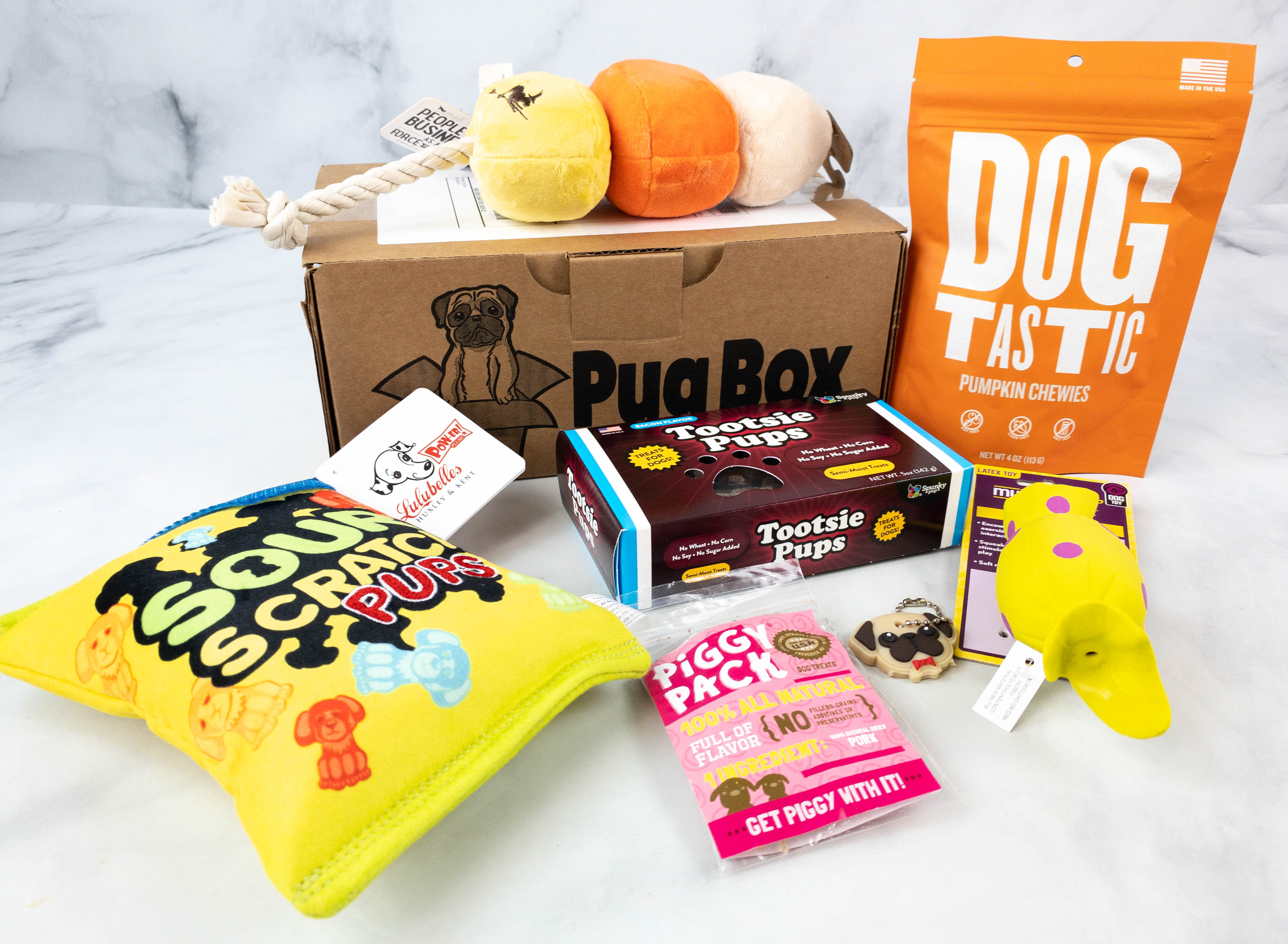 Everything in my September 2021 box!
Key Cover. Every box includes an item for pet parents. This month, it's a key cover featuring a cute pug. To use, just insert the key through the bottom and slide it up.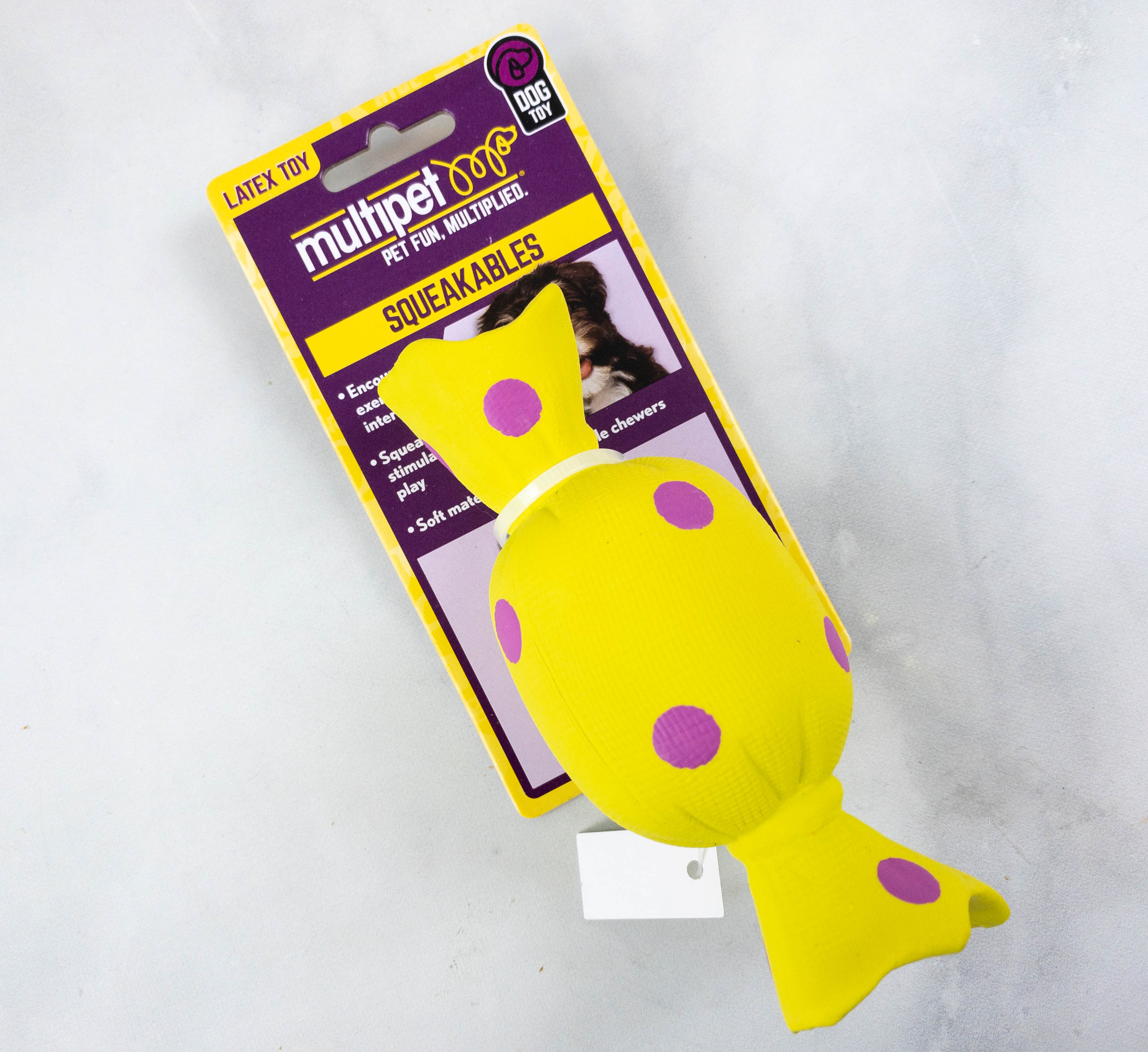 Multipet Latex Candy Dog Toy. It's a latex toy that resembles a sweet candy! It's soft but sturdy, and it also comes with a built in squeaker to keep dogs entertained for a longer time.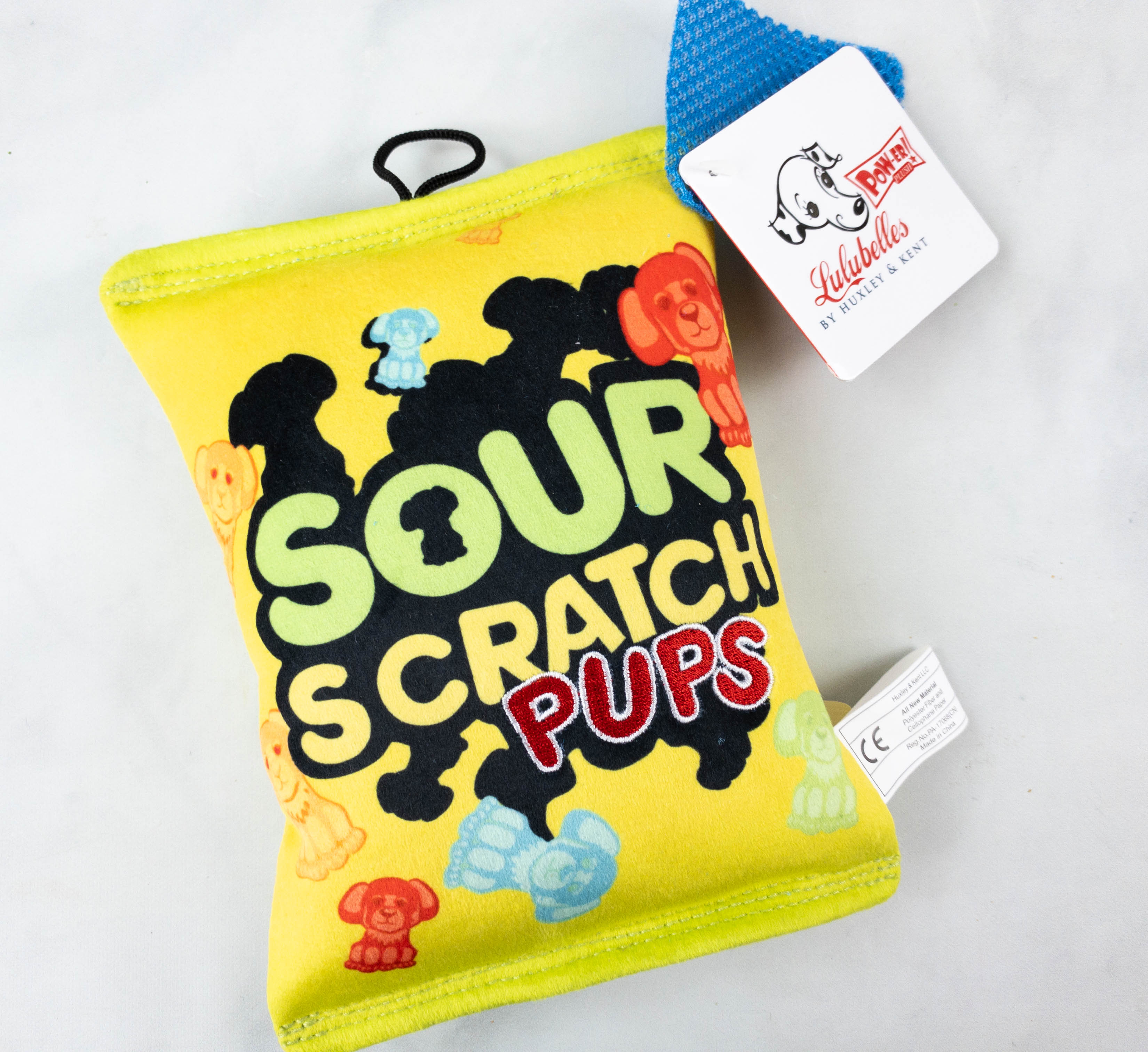 Lulubelles Dog Toy. Another toy in the box is this soft and cuddly plushie that resembles a pack of sour patches.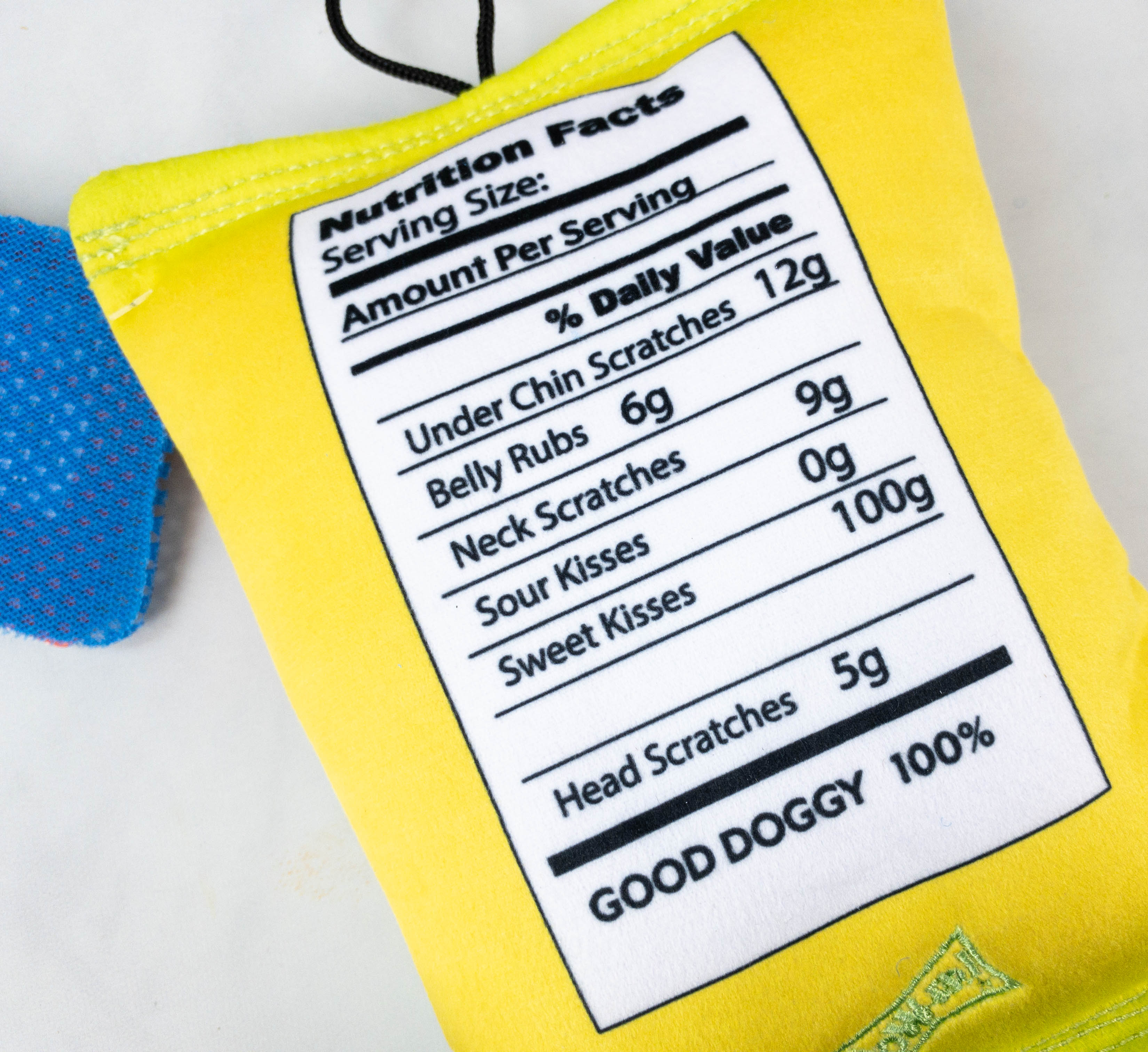 The other part of the toy features a Nutrition Facts Table that shows everything that our dogs love, like under chin scratches, belly rubs, and more. How cute!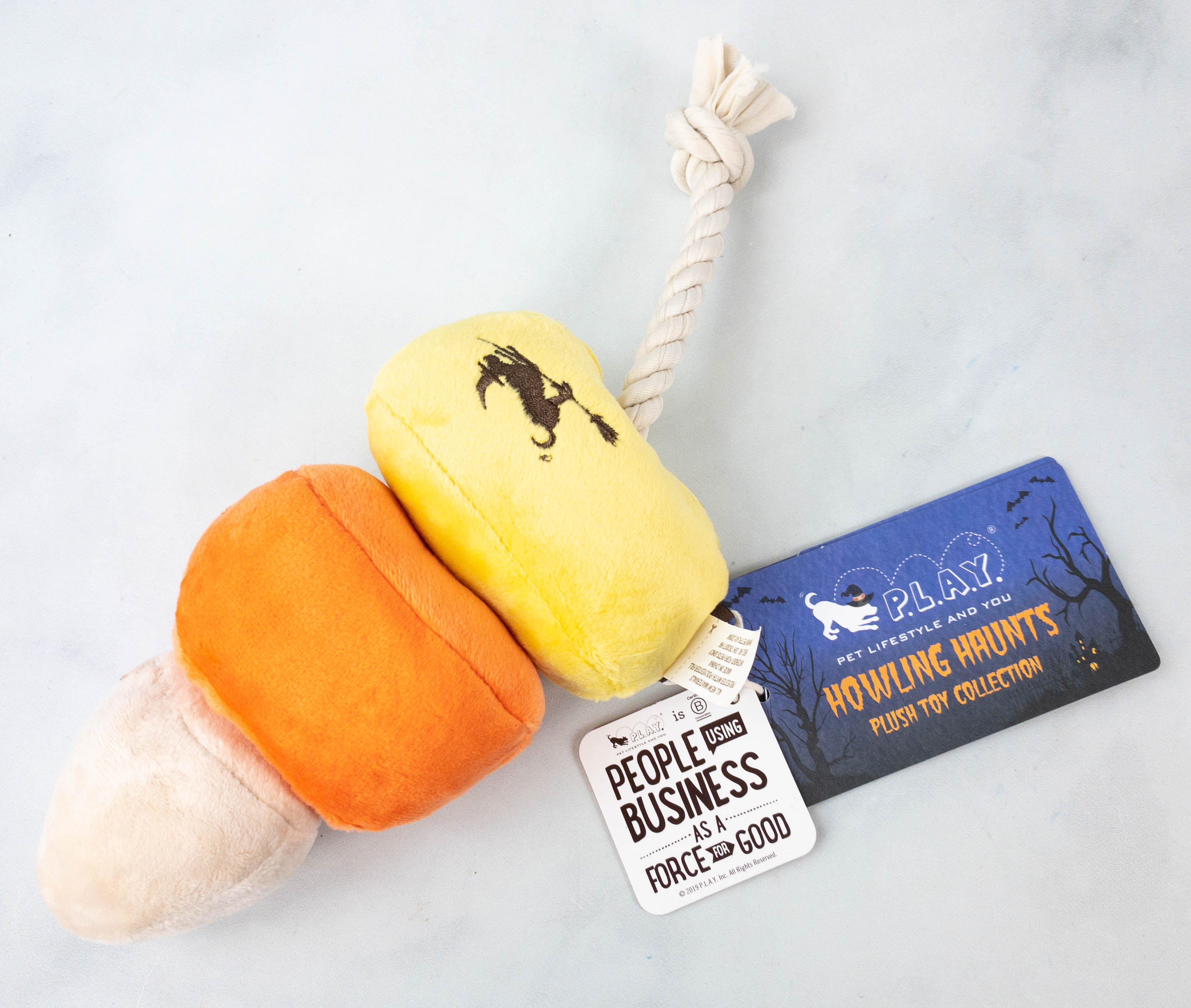 P.L.A.Y. Howling Haunts Plush Toy ($7.90) This month's premium toy is really fun to play with! It has a rope, some sliding parts, and built-in crinkle and squeakers. It even features a double layer exterior and double-stitched edges for durability. So far, it has withstood rigorous playtime with my pups! Another thing to love about it is that it's made with post-consumer certified-safe recycled plastic bottles, making it eco-friendly.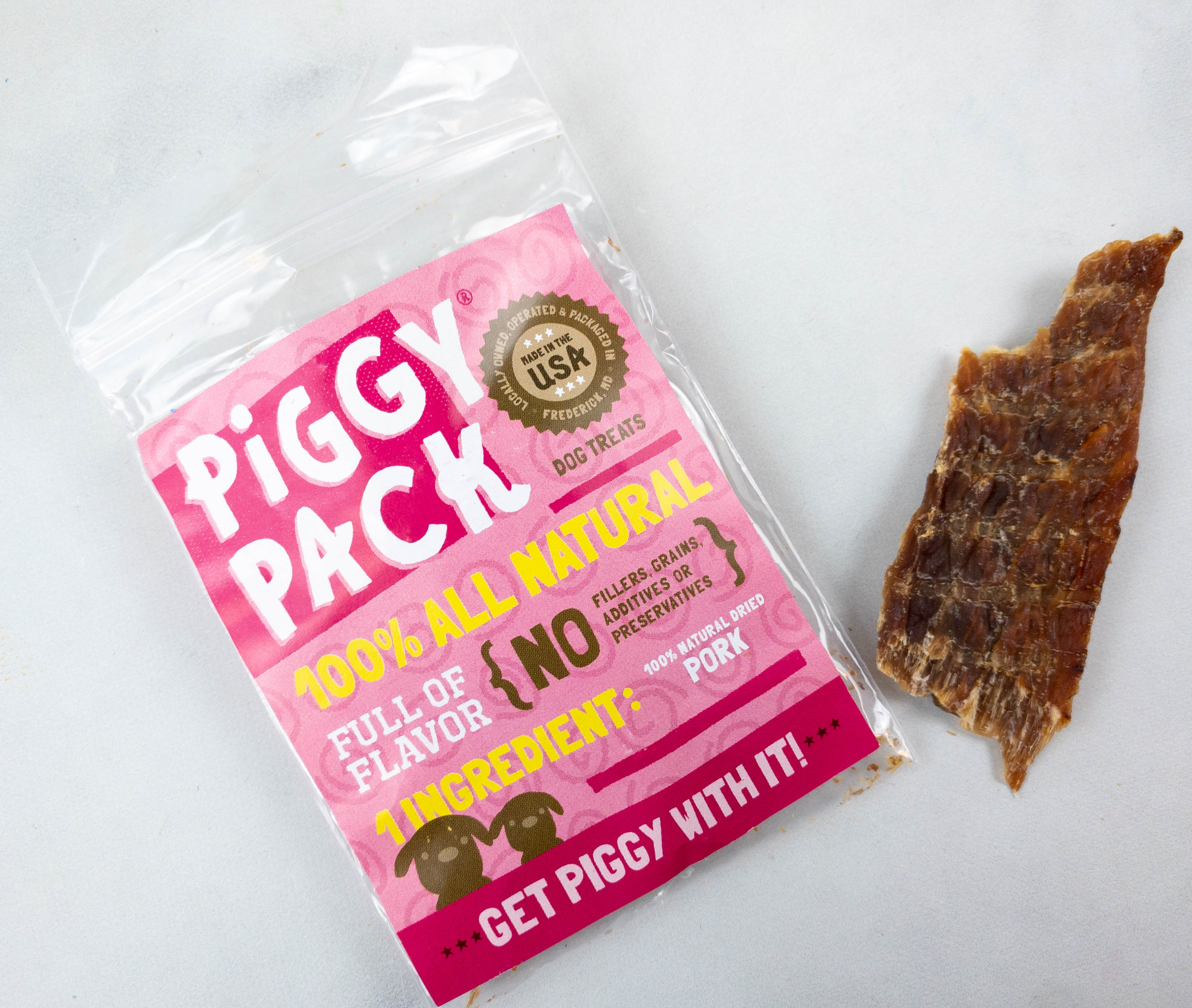 Piggy Pack Dried Pork Dog Treat. This all-natural, high-protein treat is made from dried pork. Each piece is thick and chewy, but no worries because it's easy to digest. There are no fillers, grains, additives, and preservatives either. If you're looking for a good alternative to rawhide, this is it.
Tootsie Pups Bacon Flavor Dog Treats. Another delicious treat included in the box comes in an irresistible bacon flavor and they look kinda like the old school candy Tootsie Rolls!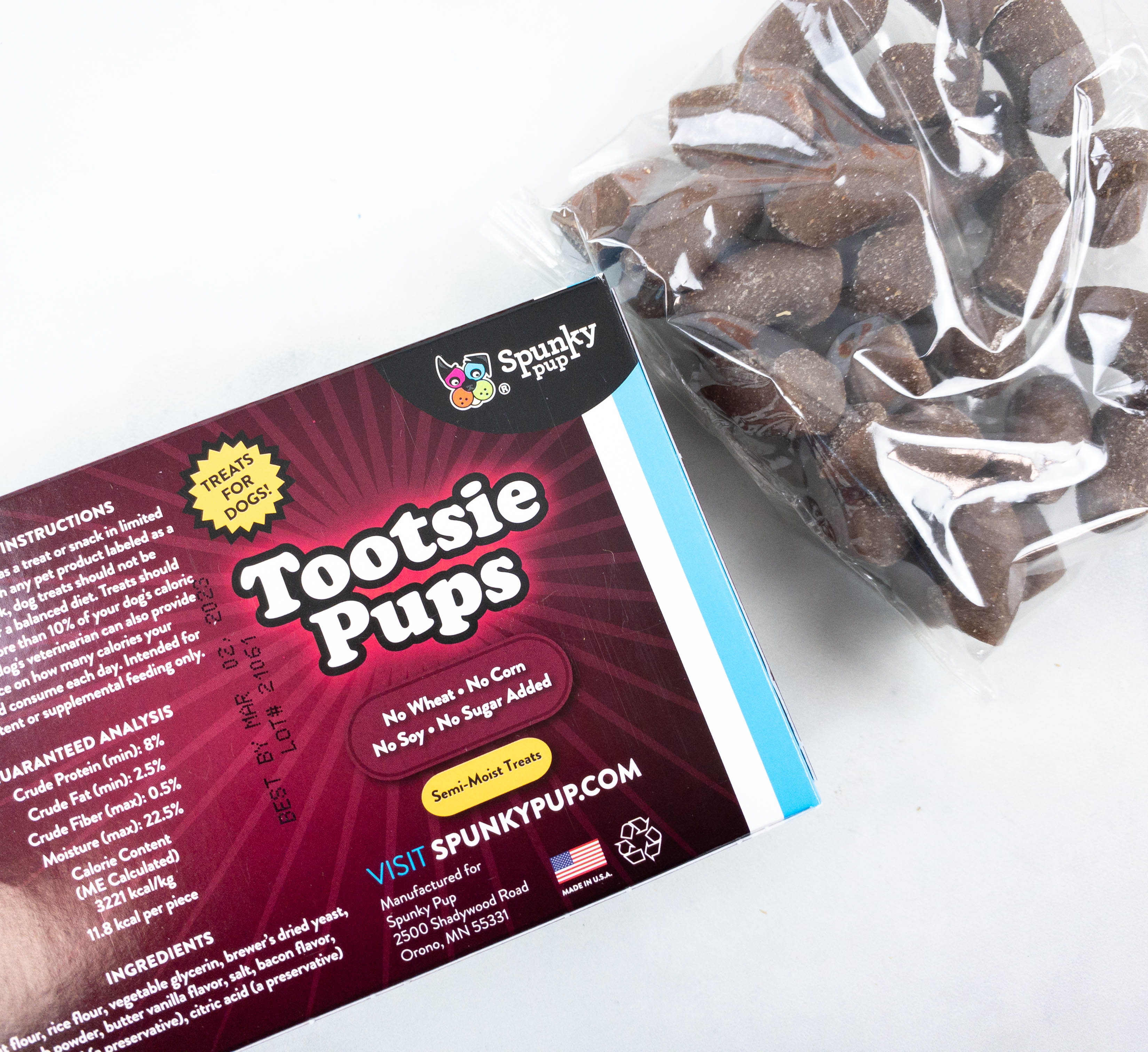 Ingredients include oat flour, rice flour, vegetable glycerin, brewer's dried yeast, and carob powder. Each piece is soft and moist, perfect for dogs of all sizes!
Dogtastic Pumpkin Chewies Dog Treats. The last pack contains tasty pumpkin chewies! They are free from soy, corn, and salt.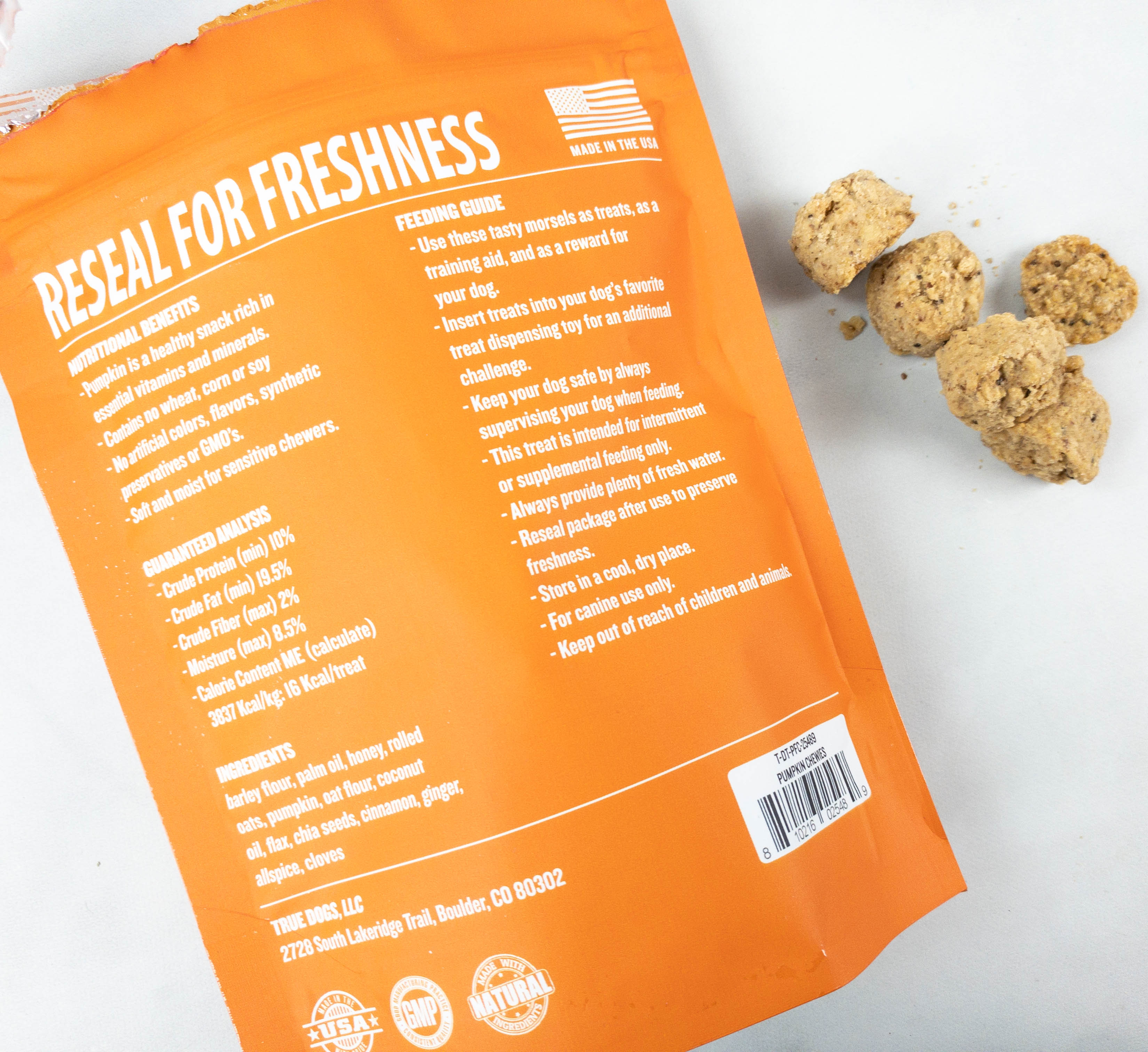 Aside from pumpkin, these treats contain barley flour, honey, and rolled oats. They are semi-soft, so they are ideal even for sensitive chewers. These chewies are also great whether as a training treat or as a simple snack!
Pug Box keeps dogs and their pawrents happy with jampacked monthly boxes! This month's box includes durable candy-themed toys that kept my dogs entertained for hours, as well as delicious treats made with healthy ingredients such as fiber-rich pumpkin and protein-rich pork. Another fun addition in the box is the pug key cover for the pawrent! This is such a great subscription for pug lovers, as well as pawrents who are looking for a dog subscription that provides good value for money!
What do you think of this month's Pug Box?