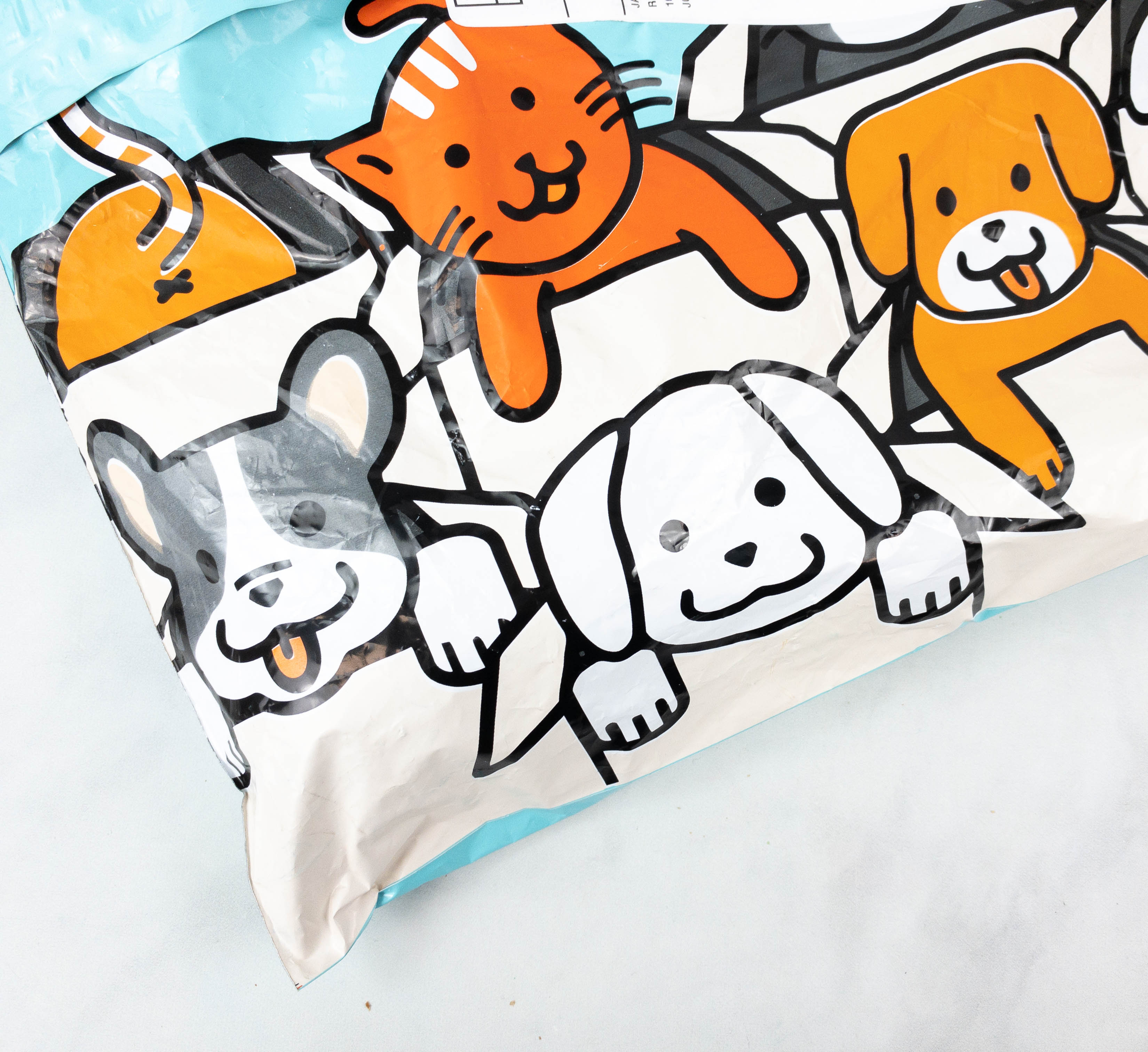 Pet Treater Dog Pack is a monthly dog subscription! Every month you receive at least one bag of treats made in the USA or Canada along with one toy each month for $15 and free shipping. Small, medium, and large dog options are available. Subscribers have access to secret deals and add-ons. It's formerly known as Mini Monthly Mystery Box for Dogs and Pet Treater Dog Box Mini. Pet Treater Dog Pack is a smaller version of Pet Treater's Deluxe Dog Pack. Both of these subscriptions made our reader's list of their favorite dog subscription boxes for 2021 and 2020!
DEAL: Get 10% off your first month with coupon code DOGPACK10.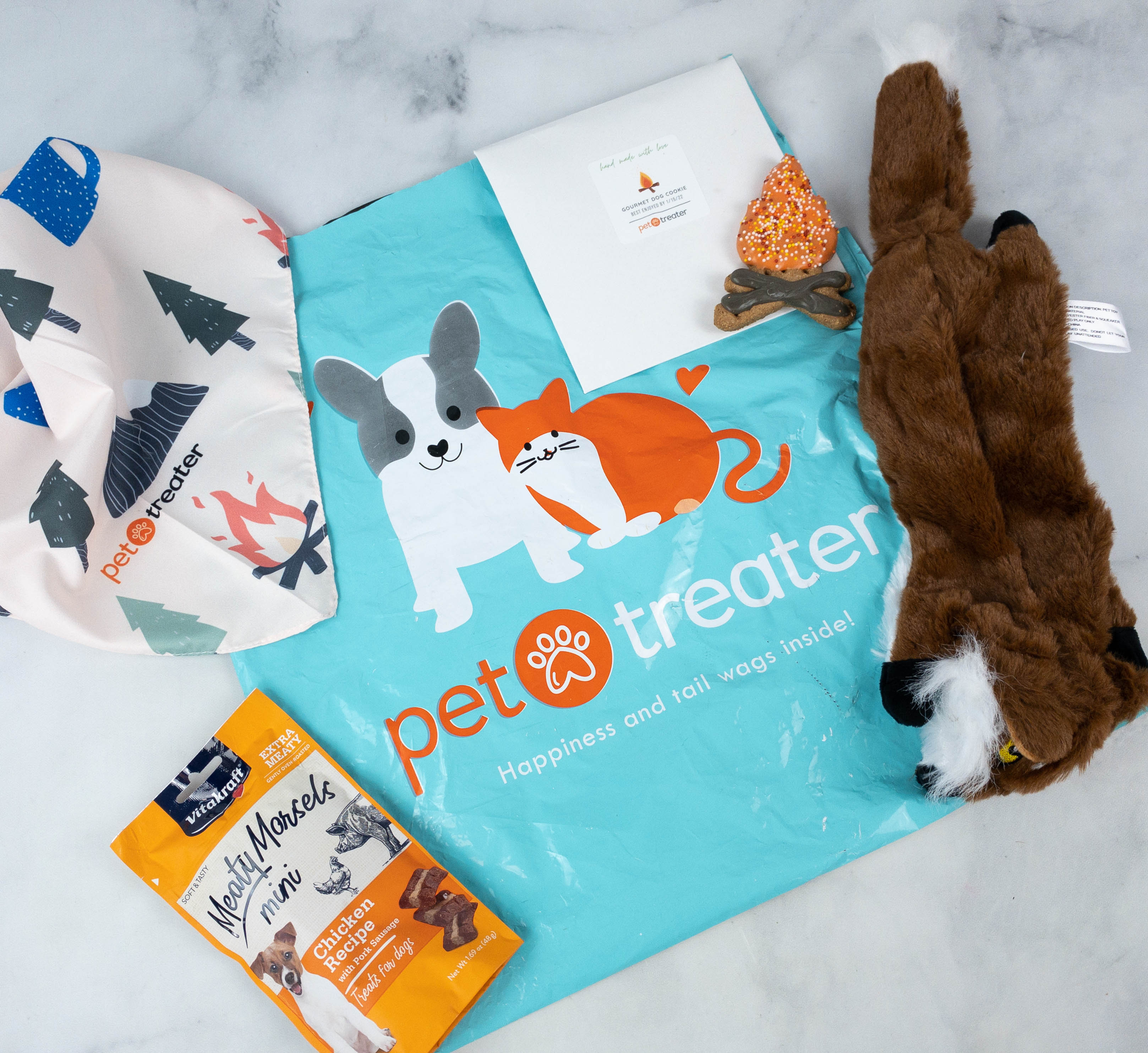 Everything in my September 2021 box!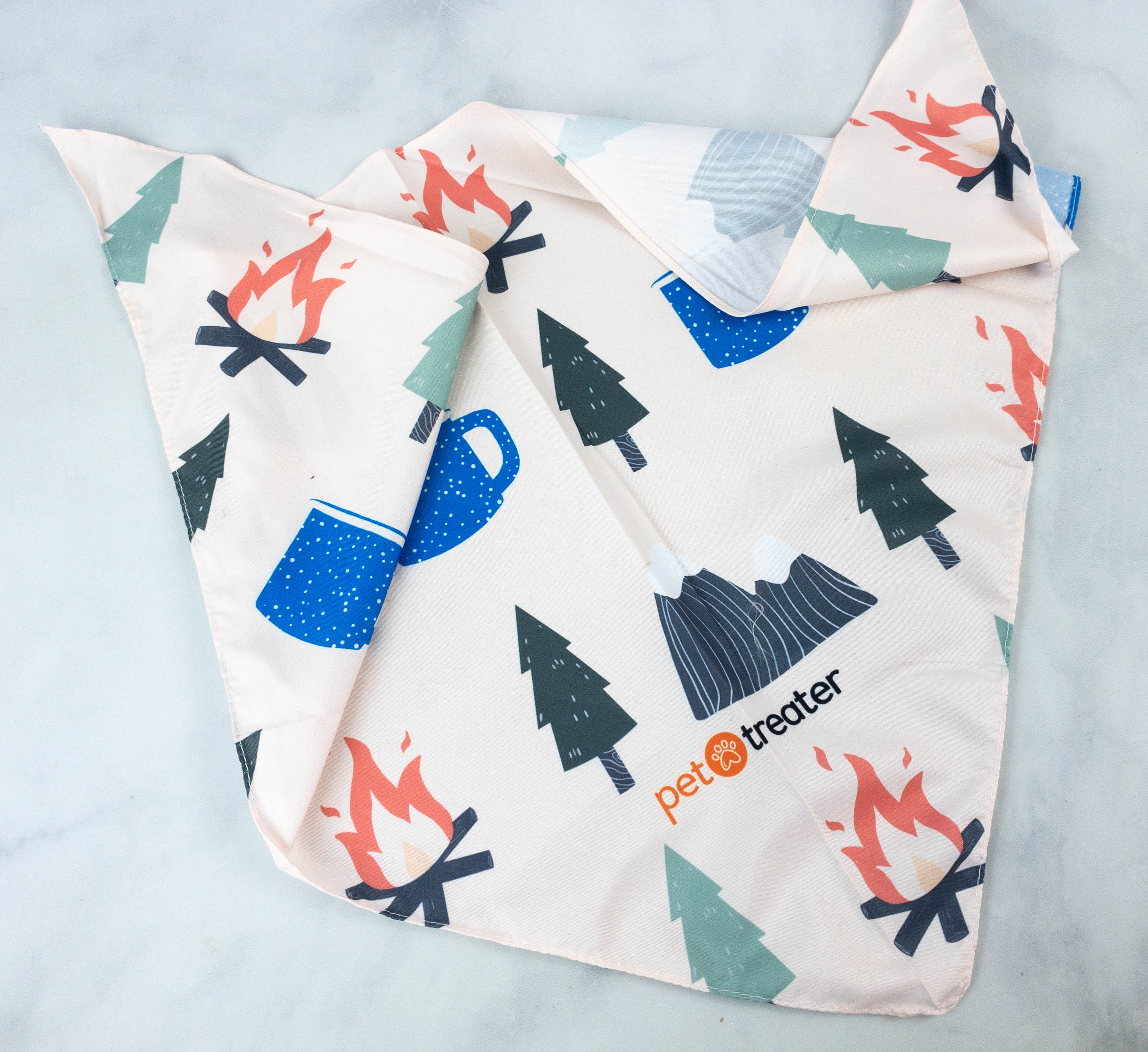 Bandana. This month's exclusive bandana is camping themed! It has a white background and it's filled with images that can be found on a campsite. As always, it's made from premium materials and a Pet Treater logo can be found at the bottom part of it.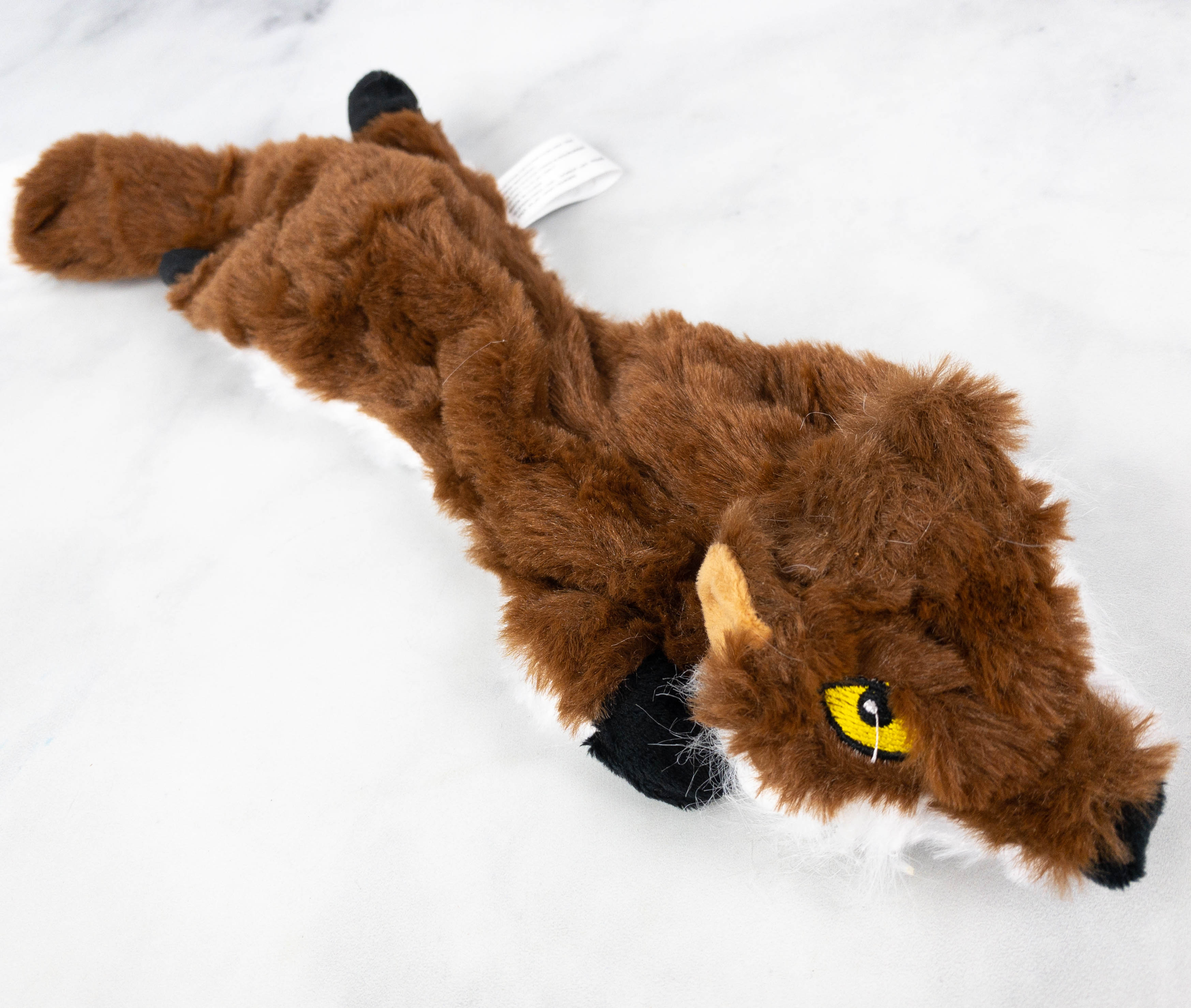 Dog Toy. Here's this month's fun dog toy, a cute wild boar plushie! It's so soft and my dog loved cuddling with it the whole afternoon.
Gourmet Dog Cookie. Next up is a staple in every Pet Treater box, a gourmet cookie for dogs. It's made from premium ingredients that include whole wheat flour, oats, canola oil, and honey.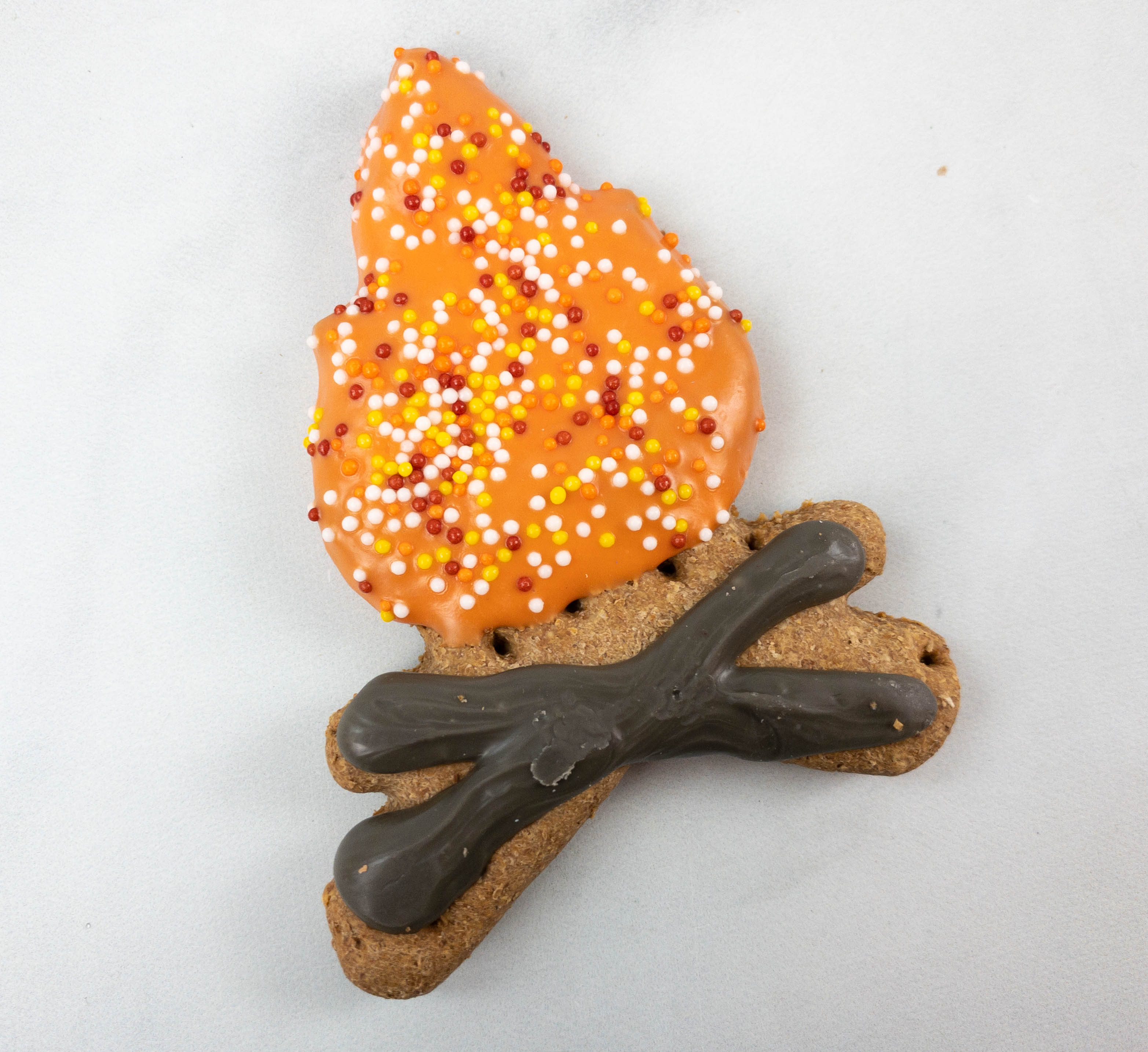 The cookie also has dog-friendly icing on top. The shape of the cookies and the icing design resembles a campfire and it even has colorful candy sprinkles!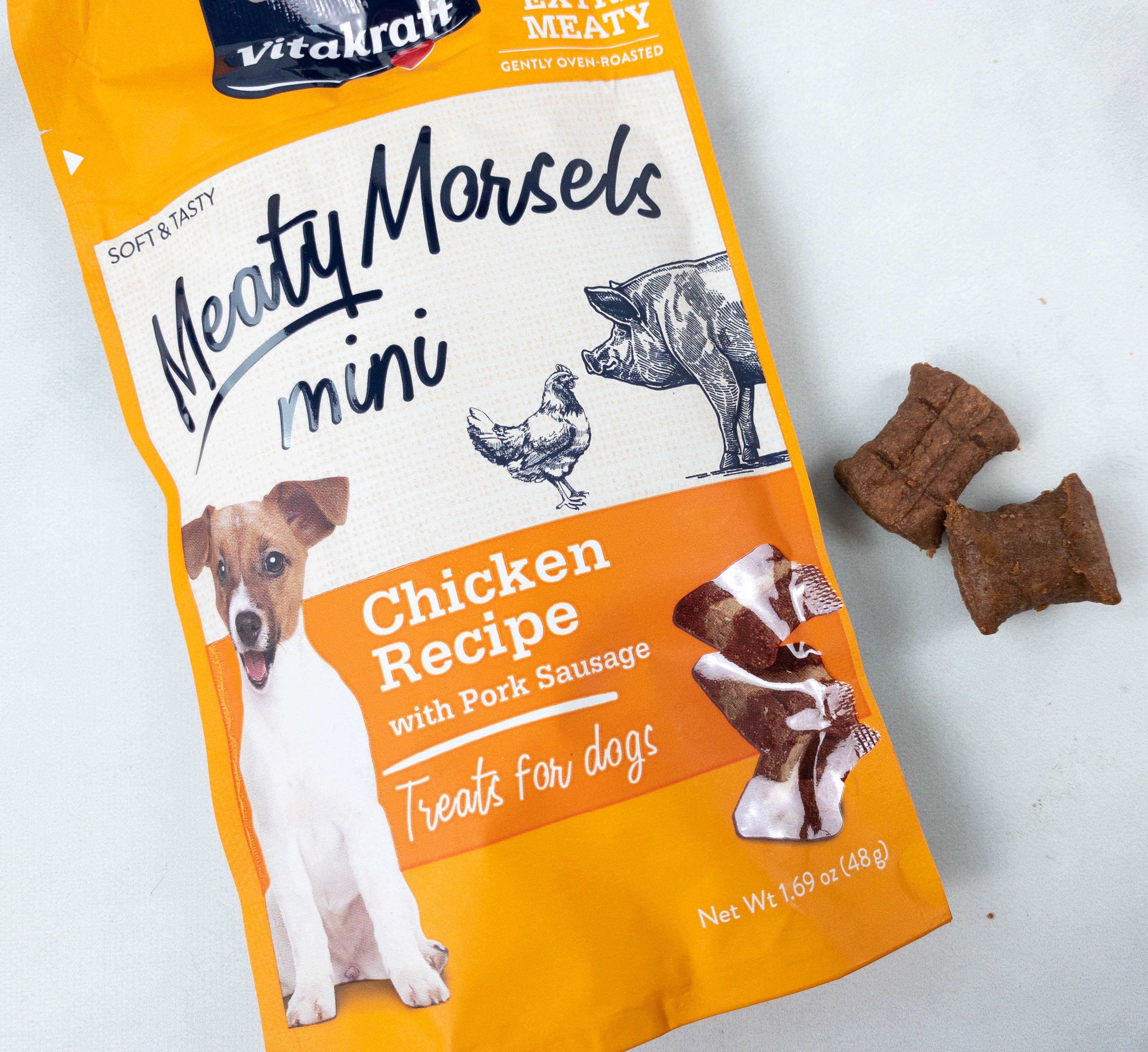 Vitakraft Meaty Morsels Chicken Recipe. Lastly, here's a pack of tasty morsels. It's made with chicken and pork sausage for a flavorful treat. Each piece is also soft and small, which makes it perfect for small dogs like mine.
This month's Pet Treater Dog Pack includes camping-themed goodies for dogs, and everything is high-quality! As always, there's a toy for a fun play time, plus tasty treats to keep them full and nourished. Of course, the pack also includes a unique bandana which can be worn by dogs when talking outdoor walks or when traveling! Seeing my dog happy and satisfied with the toy and treats is indeed the best thing about this subscription. As a fur parent, I couldn't ask for more!
What do you think of this month's Pet Treater Dog Pack?