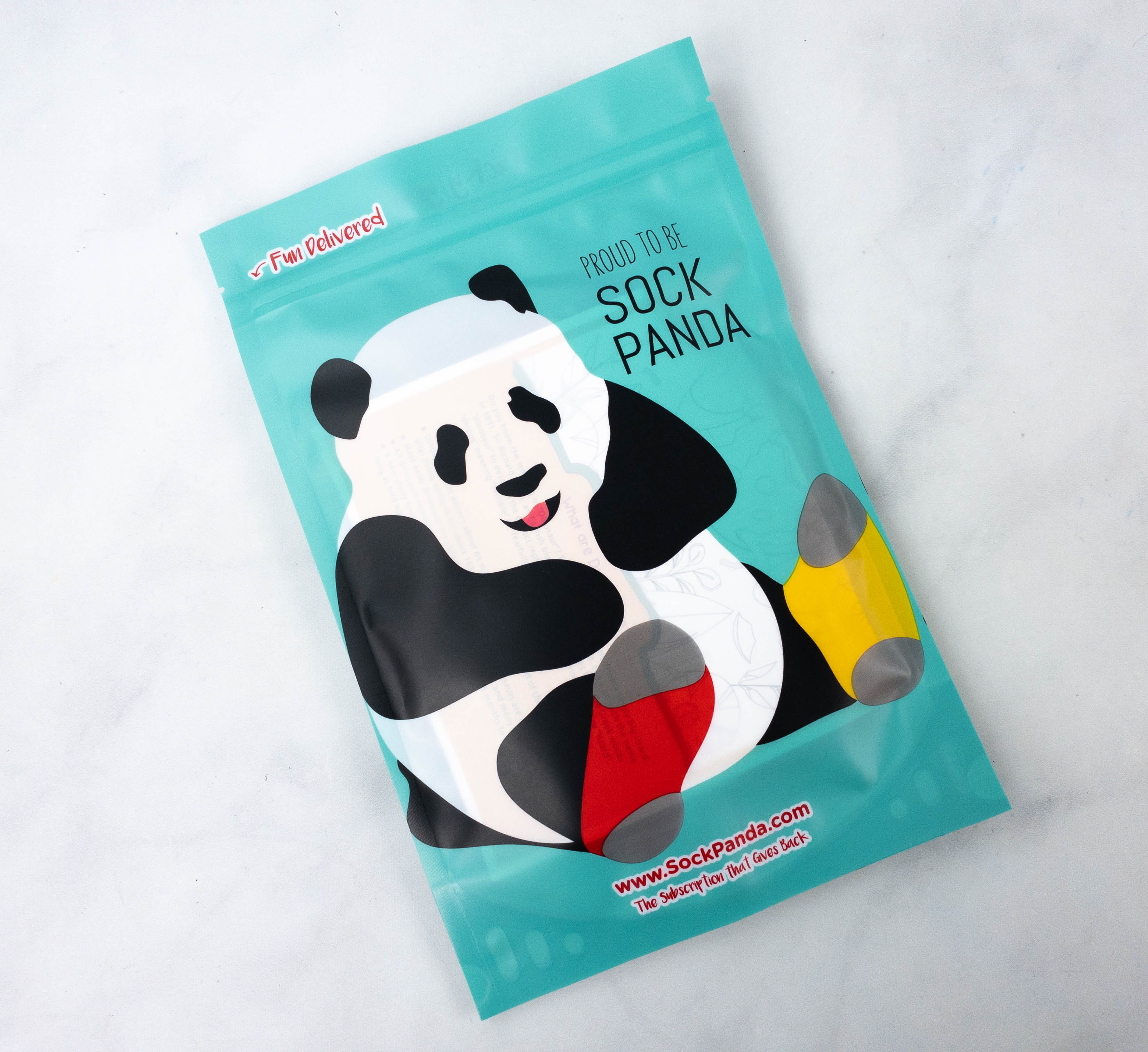 Panda Pals is a fun monthly sock subscription for kids. Each package includes 2 pairs of socks featuring adorable characters, animals, shapes, and designs, plus exciting activities for kids and sometimes even items like stickers, crayons, and toys. Upon sign up, there's an option for boys or girls socks, as well as the subscriber's preferred size. They offer small sized socks for kids 3 to 5 years old and medium sized socks for kids 6-8 years old. The subscription is $16 per month on a month-to-month plan and on a 3-month prepaid plan. It goes down to $15 per month on a 6-month prepaid plan, and $12.66 per month on a prepaid annual plan.
DEAL: Save 10% off a new subscription! Use coupon code PANDA10.
Sock Panda's kids sock subscription made our readers' choice list of best clothing subscriptions for kids!
Every month, the package includes an activity sheet. This month, it's all about dinosaurs!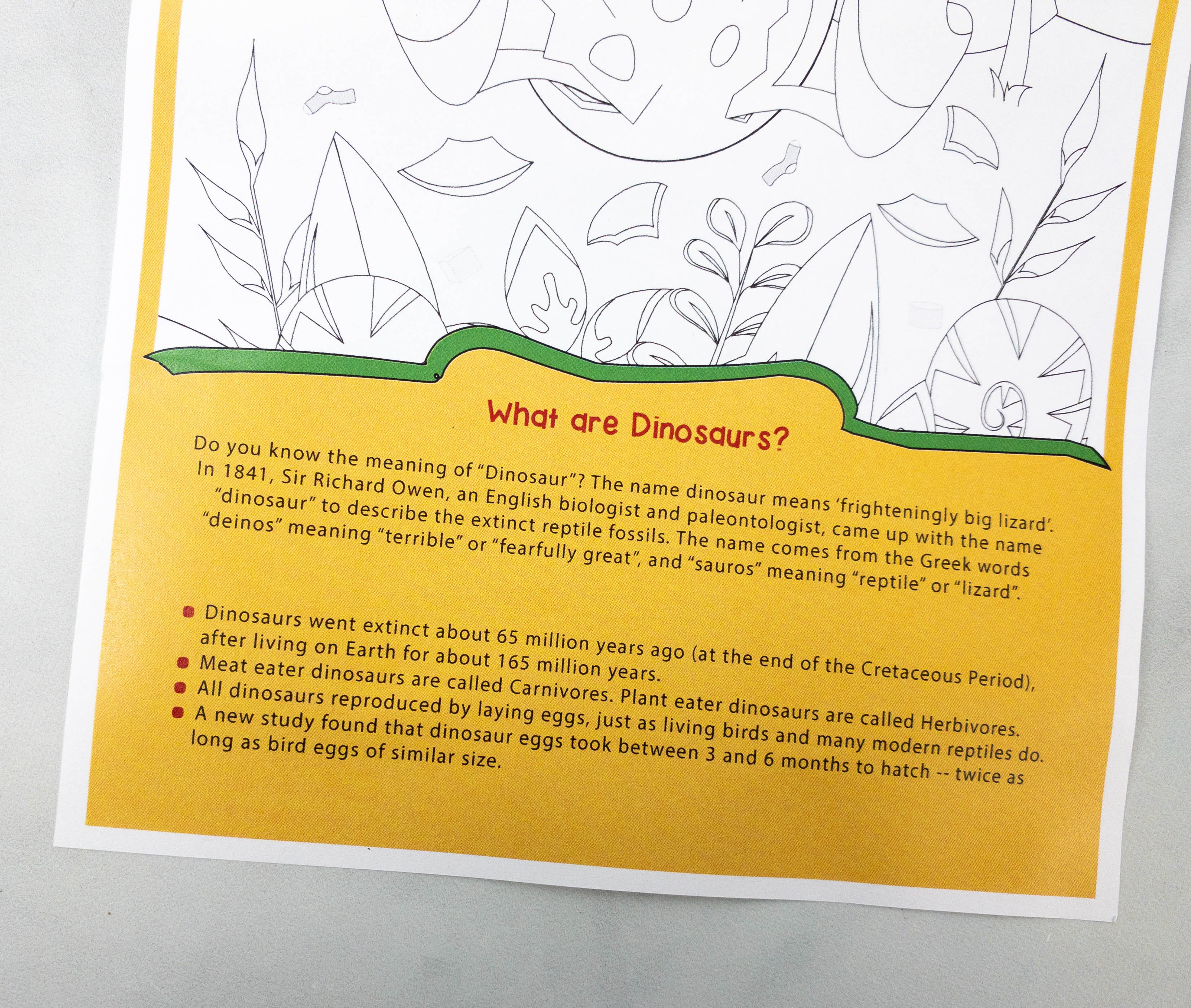 On the bottom part of the sheet are fun facts about dinosaurs.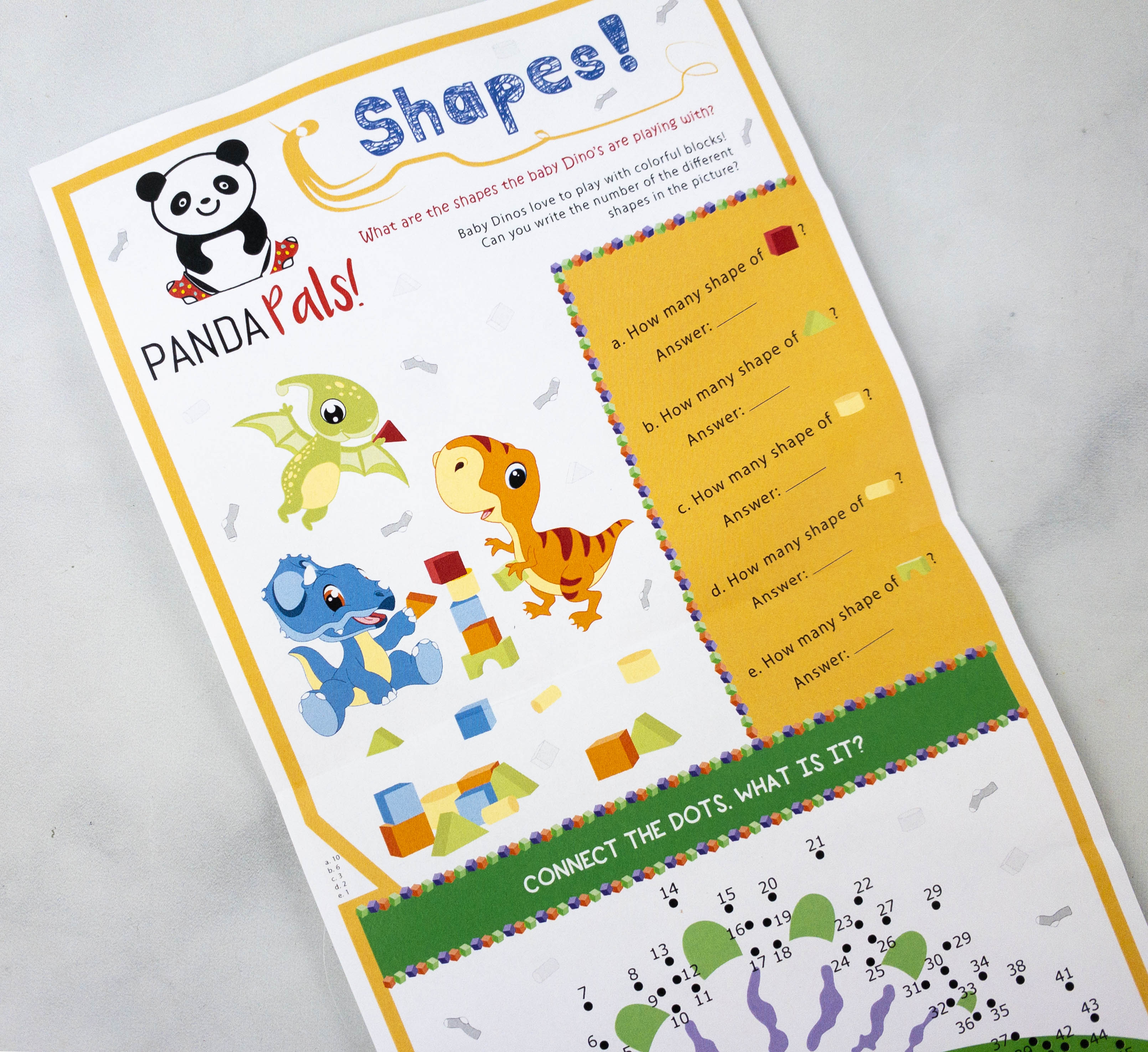 There's also a connect the dots activity to test the kids' number skills!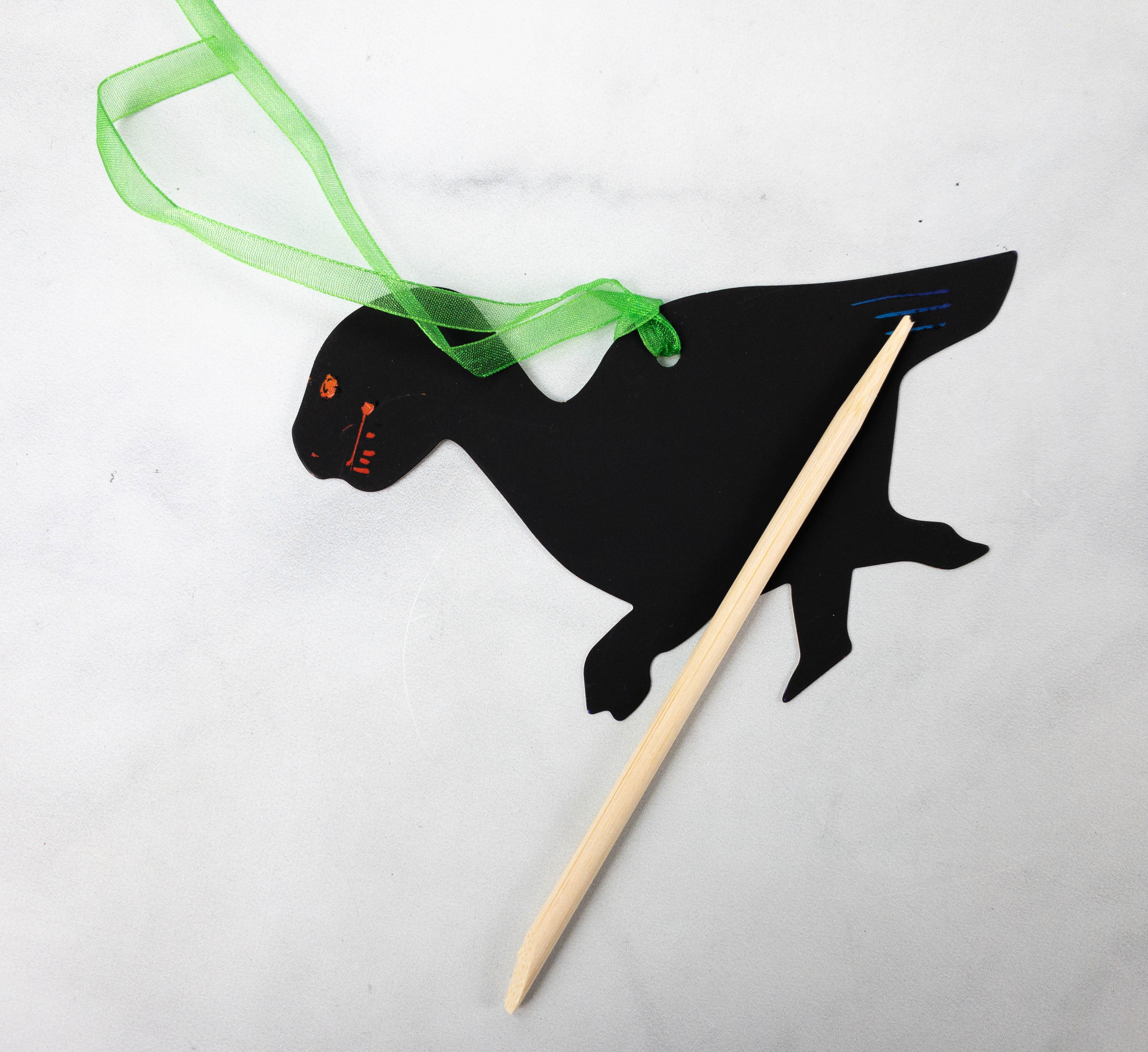 Another fun inclusions is this dinosaur cutout toy that kids can play with.
Everything in the September 2021 pack!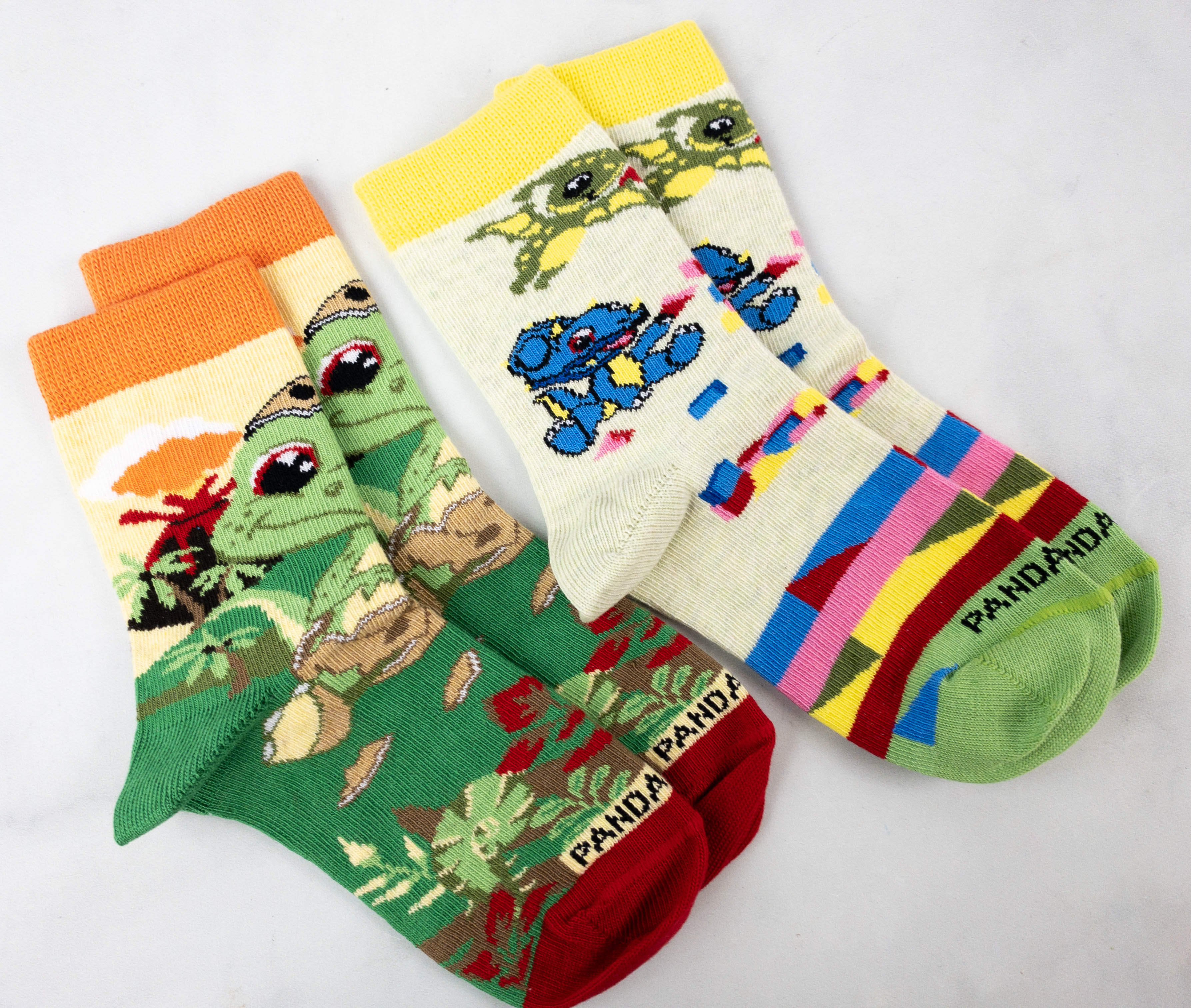 The pack contains 2 colorful and quirky pairs of socks!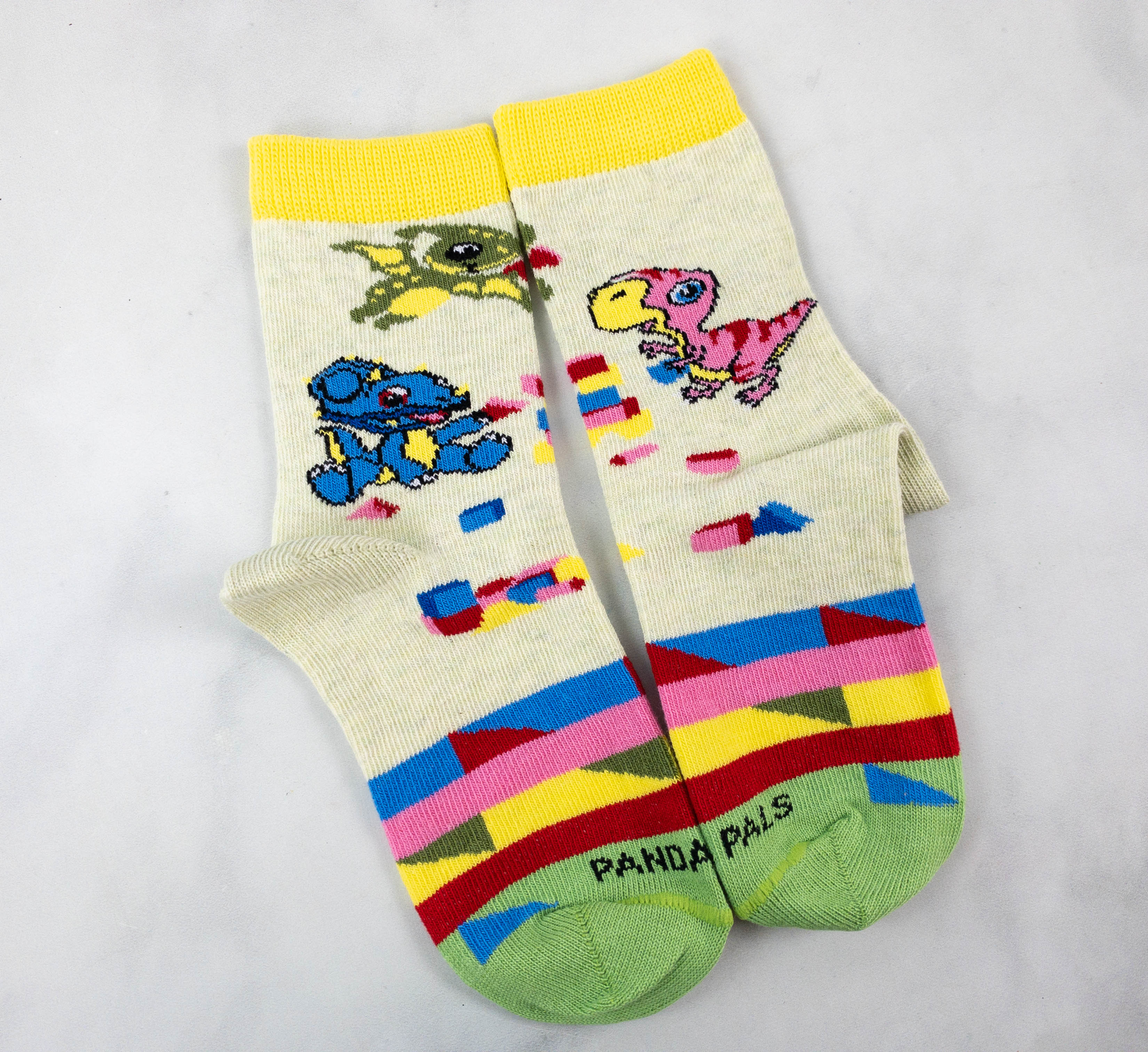 The first pair features 3 baby dinosaurs playing with colorful locks! Aside from the cute design, my son also loved how comfortable they are on his feet.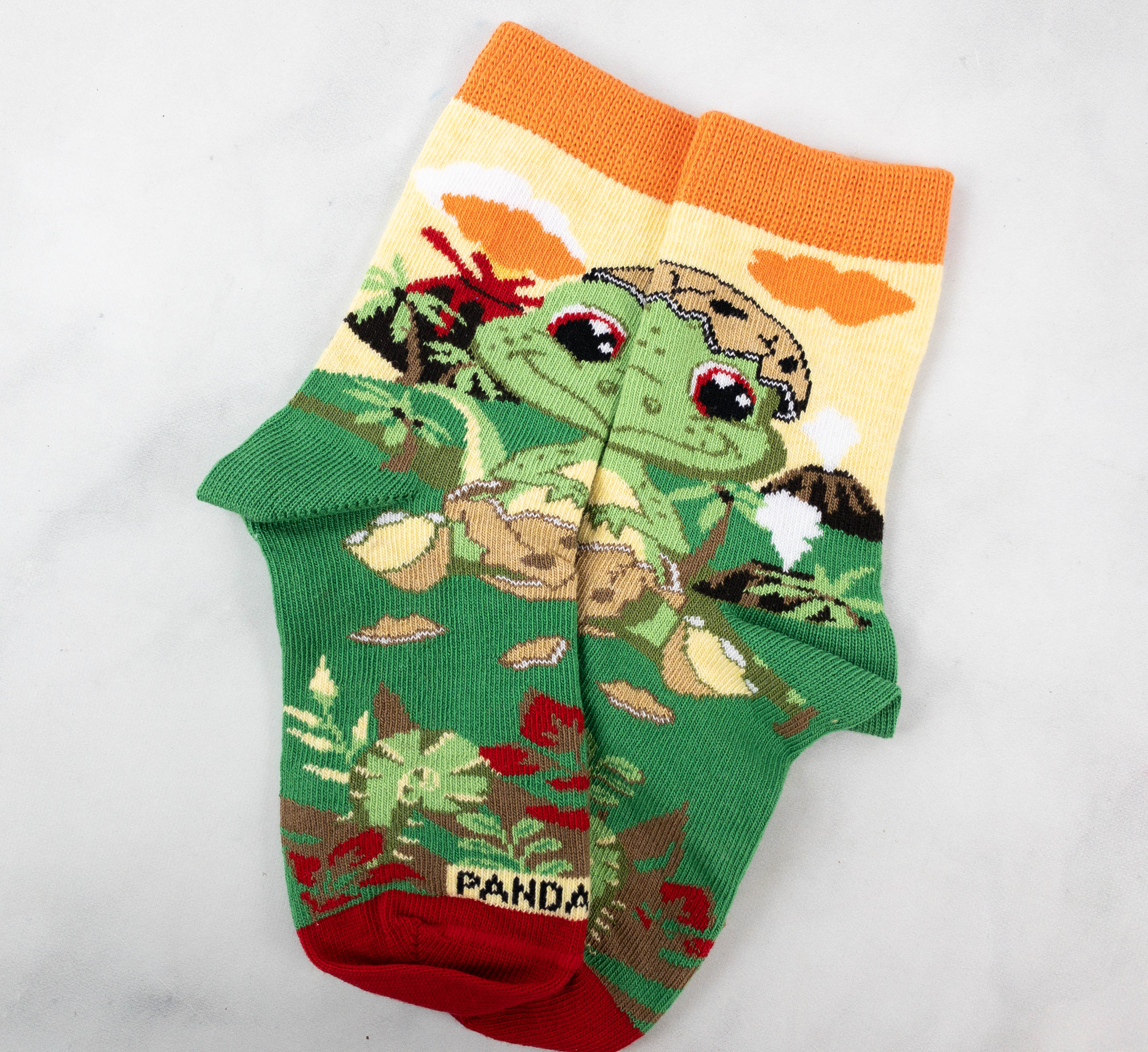 The second pair is also cute and it shows a newly hatched dinosaur from its egg! The design goes all the way to the rest of the socks and it even has volcanoes on the background.
This month's Panda Pals socks are all about dinosaurs! The designs feature cute baby dinosaurs and they are also pretty colorful. Just like the previous socks from this subscription, they are comfortable to wear and they fit my son nicely. The materials used also make them so soft and breathable! This is a great subscription if you want to get fresh pairs of socks for kids every month. The designs are always unique and kid-friendly! The additional activities related to the current theme also adds fun to the subscription!
Do you love fun socks?