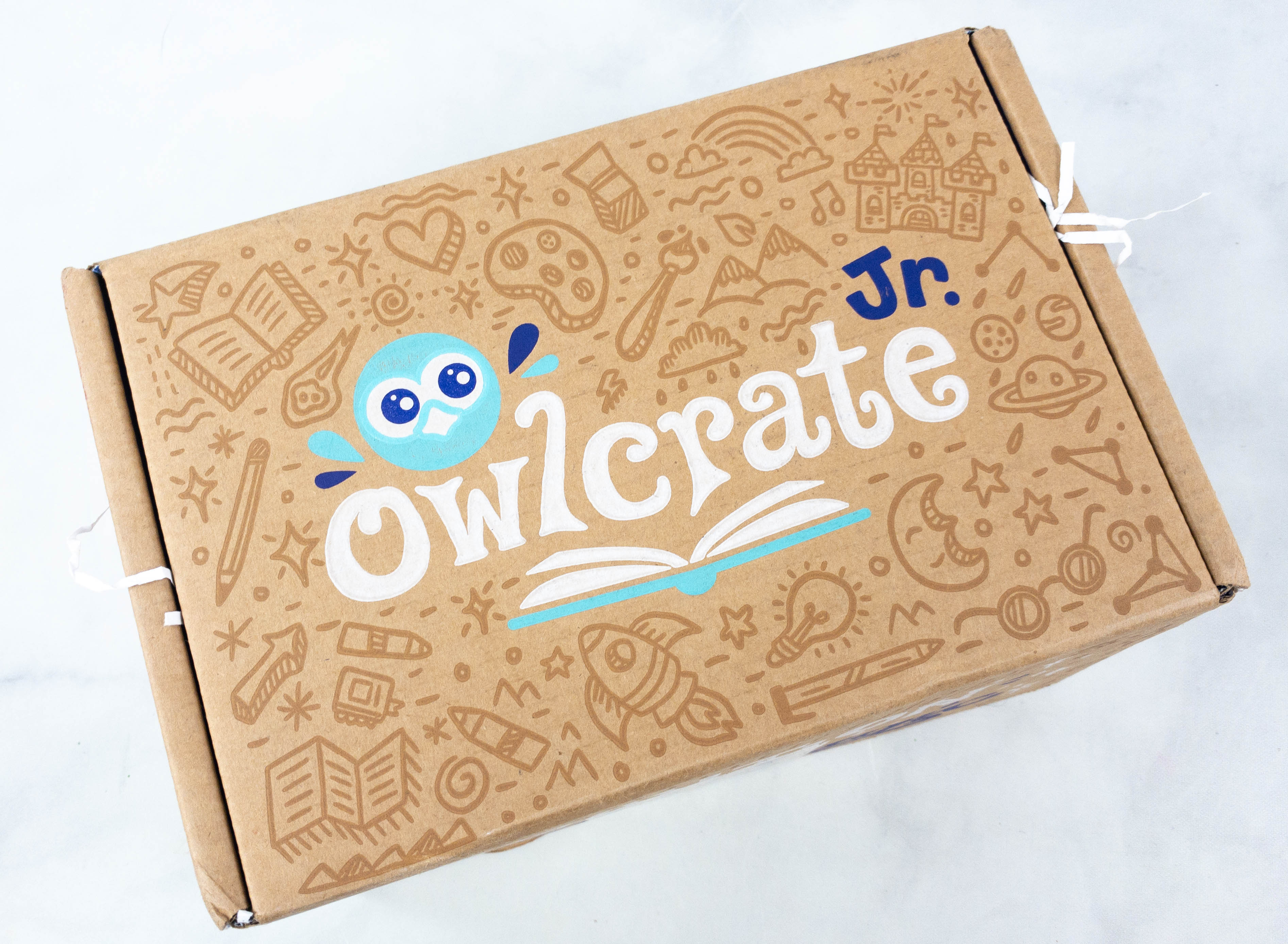 OwlCrate Jr. is a monthly book subscription box for young readers ages 8-12. Each box includes a brand new hardcover novel, an exclusive letter and signed bookplate from the author, fun and unique items based on a theme, a collectible monthly sticker and magazine, and a second book (or game/activity). It's from OwlCrate, a super popular YA (young adult) fiction subscription. They currently offer a Monthly Jr Plan ($29.99 per month), a 3-Month Jr Plan ($86.97 per 3-month period), and a 6-Month Jr Plan ($167.94 per 6-month). Shipping within the US is $8.99 per box. International shipping rates vary.
Owl Crate's middle grade readers box made our readers' choice list of best book boxes for kids!
DEAL: Save 15% on your first 1, 3, or 6-month subscription or gift with the promo code HELLO15 at checkout.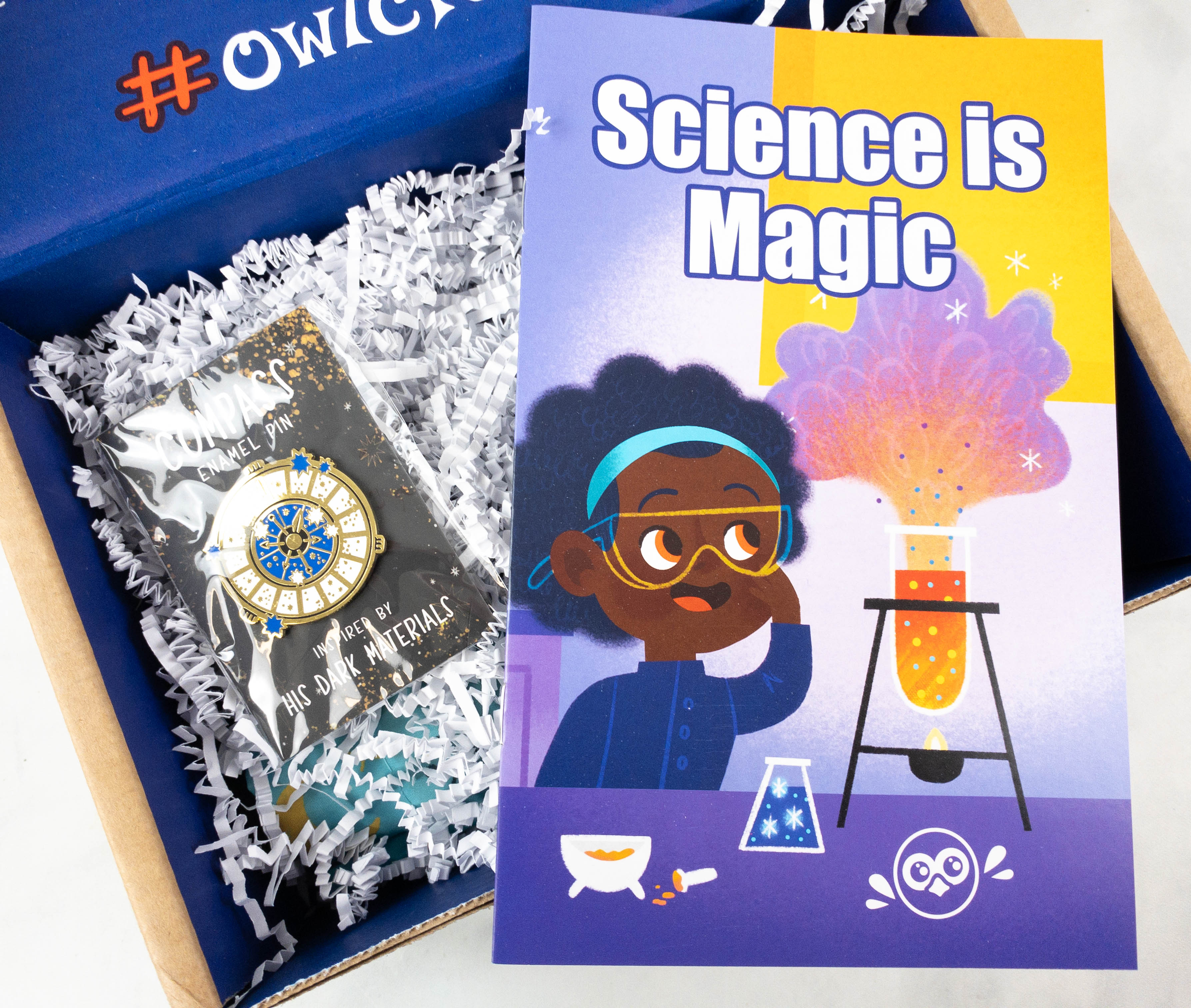 There's a mini booklet featuring the October 2021 OwlCrate Jr. theme, SCIENCE IS MAGIC!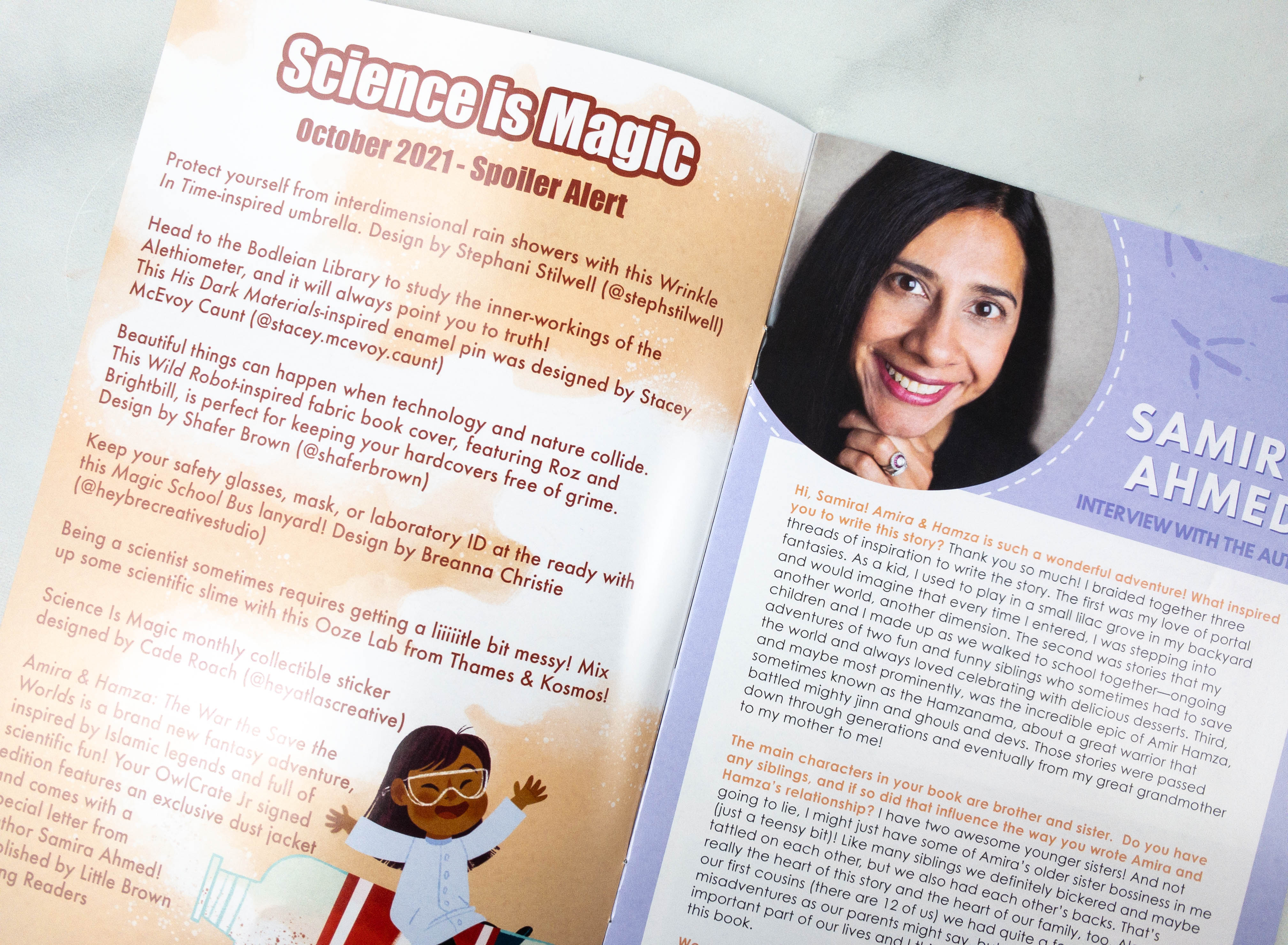 Inside is an interview with this month's featured author, Samira Ahmed.
They also suggested some titles for further reading, especially if you love this month's book: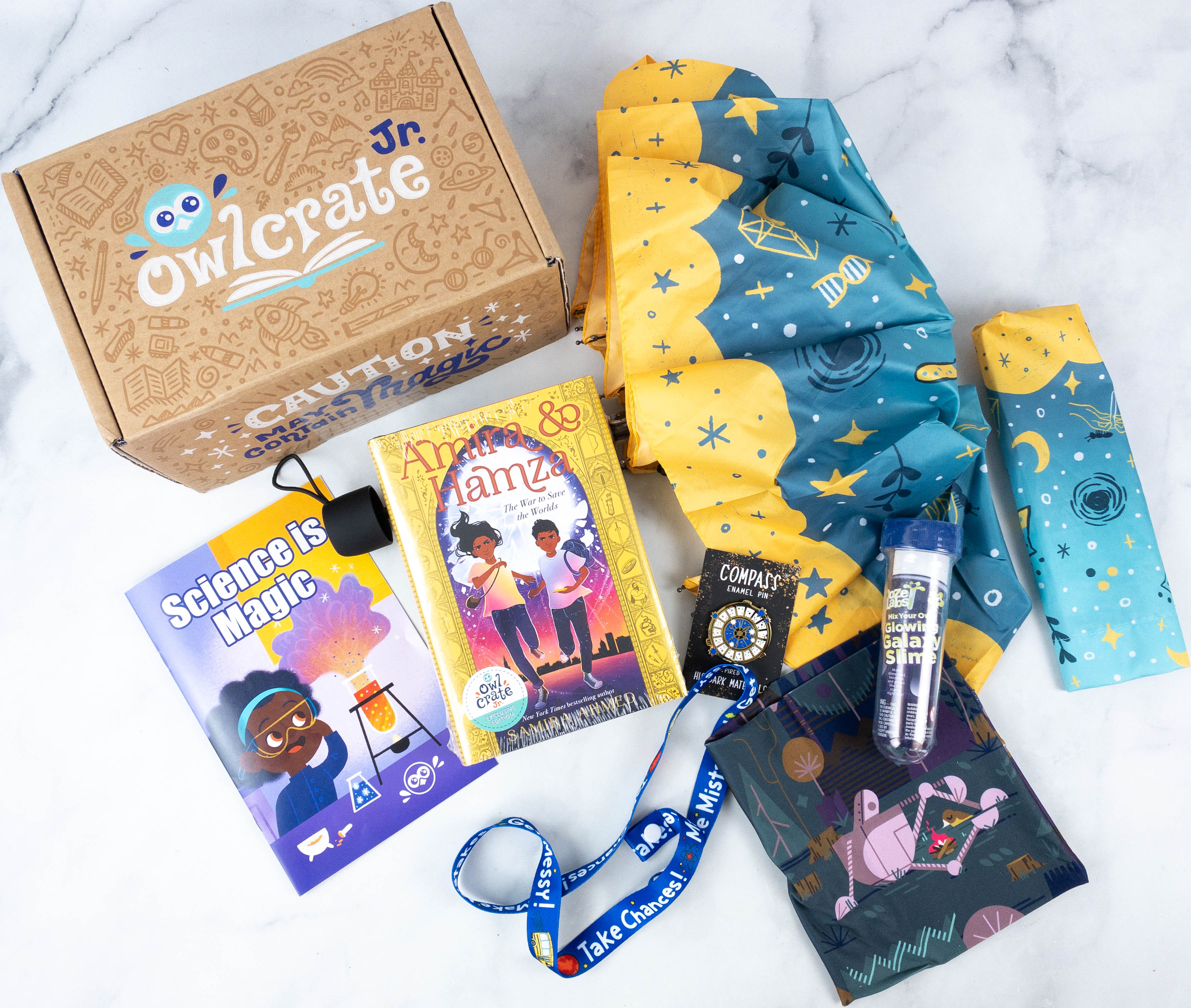 Everything in the October 2021 OwlCrate Jr. box!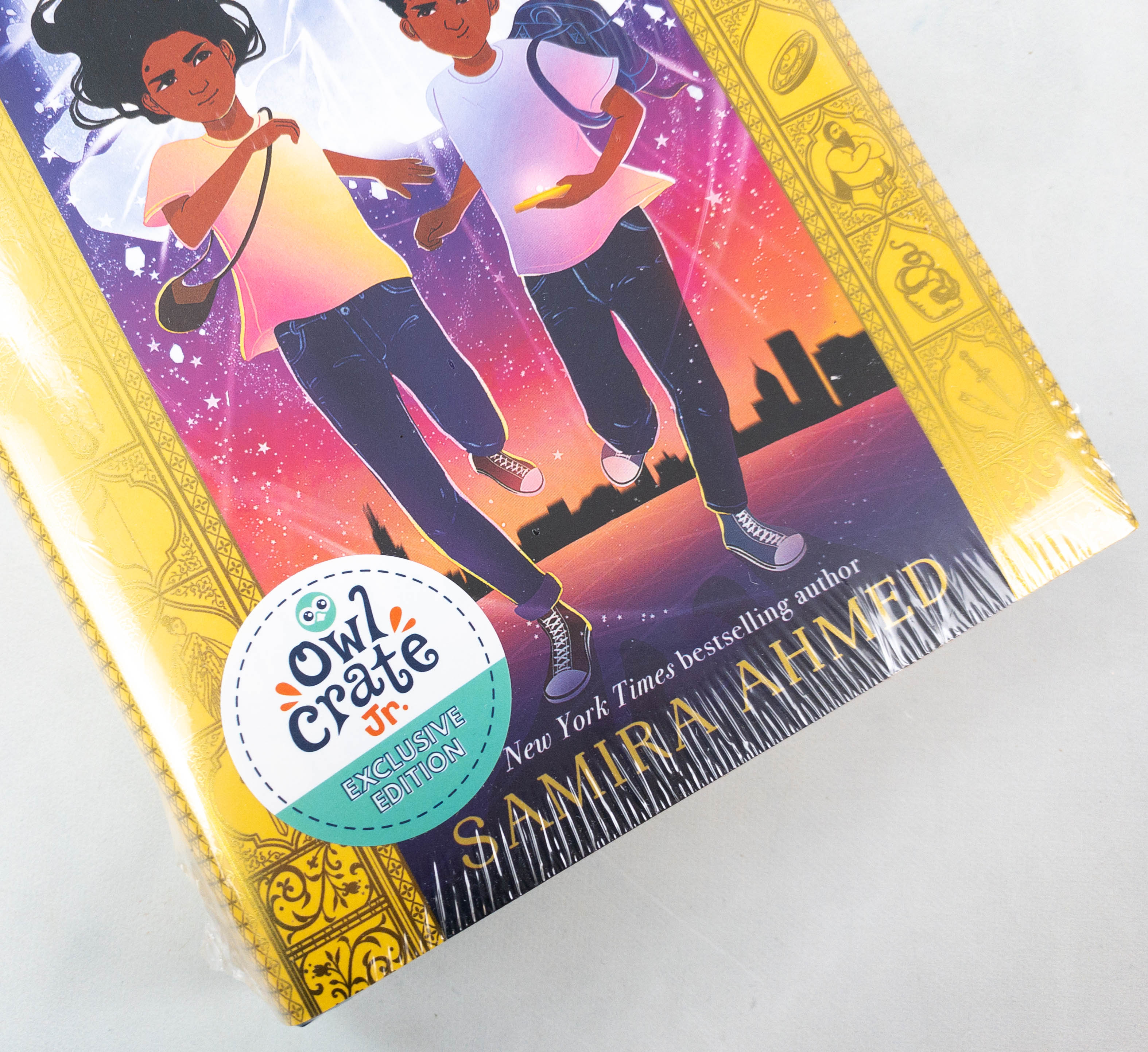 The featured book has a sticker indicating that it's an Owl Crate Jr. exclusive edition.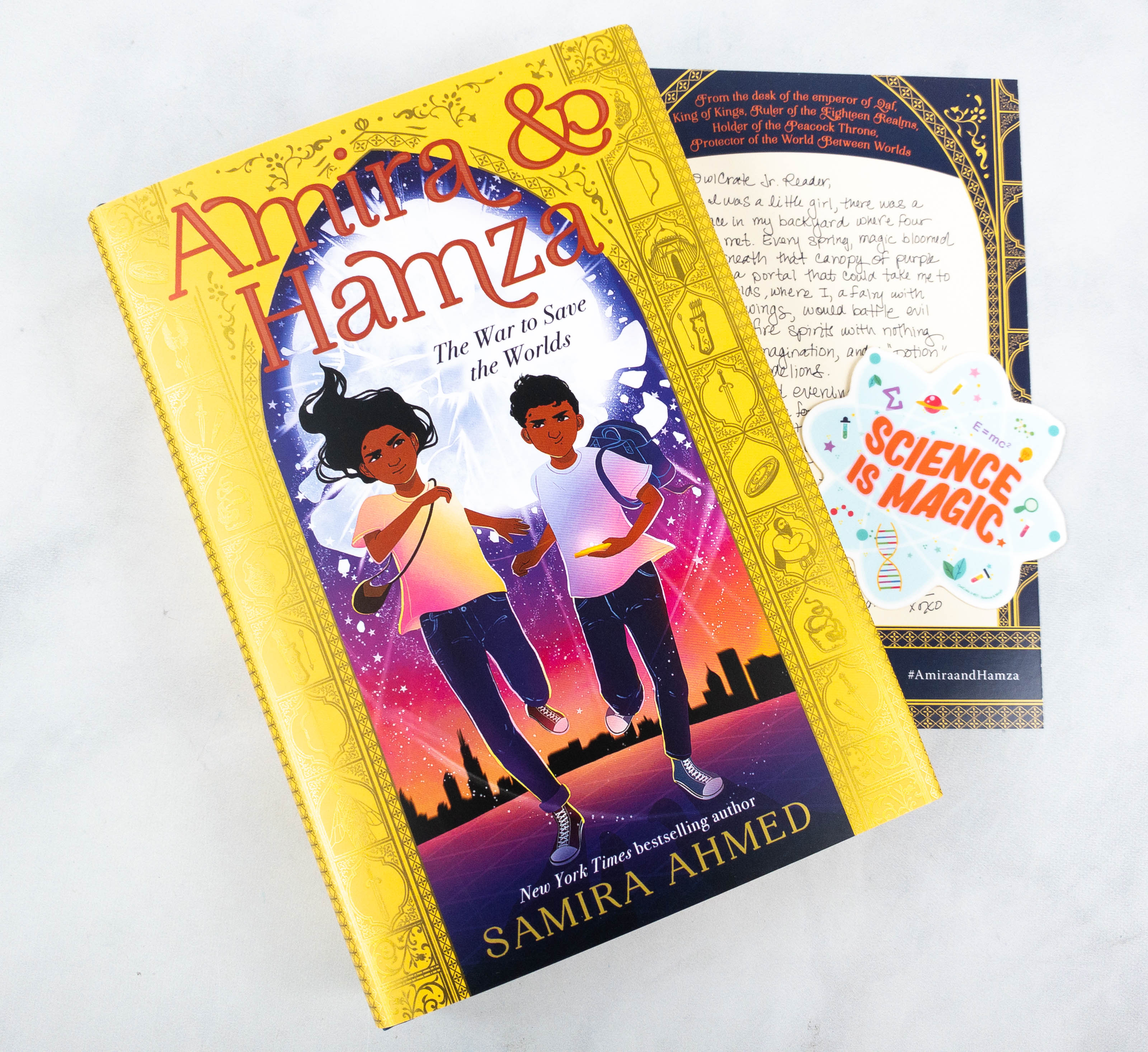 Amira & Hamza by Samira Ahmed ($13.99)
From bestselling author Samira Ahmed comes a thrilling fantasy adventure intertwining Islamic legend and history, perfect for fans of Aru Shah and the Land of Stories.

On the day of a rare super blue blood moon eclipse, twelve-year-old Amira and her little brother, Hamza, can't stop their bickering while attending a special exhibit on medieval Islamic astronomy. While stargazer Amira is wowed by the amazing gadgets, a bored Hamza wanders off, stumbling across the mesmerizing and forbidden Box of the Moon. Amira can only watch in horror as Hamza grabs the defunct box and it springs to life, setting off a series of events that could shatter their world—literally.

Suddenly, day turns to night, everyone around Amira and Hamza falls under a sleep spell, and a chunk of the moon breaks off, hurtling toward them at lightning speed, as they come face-to-face with two otherworldly creatures: jinn.

The jinn reveal that the siblings have a role to play in an ancient prophecy. Together, they must journey to the mystical land of Qaf, battle a great evil, and end a civil war to prevent the moon—the stopper between realms—from breaking apart and unleashing terrifying jinn, devs, and ghuls onto earth. Or they might have to say goodbye to their parents and life as they know it, forever.…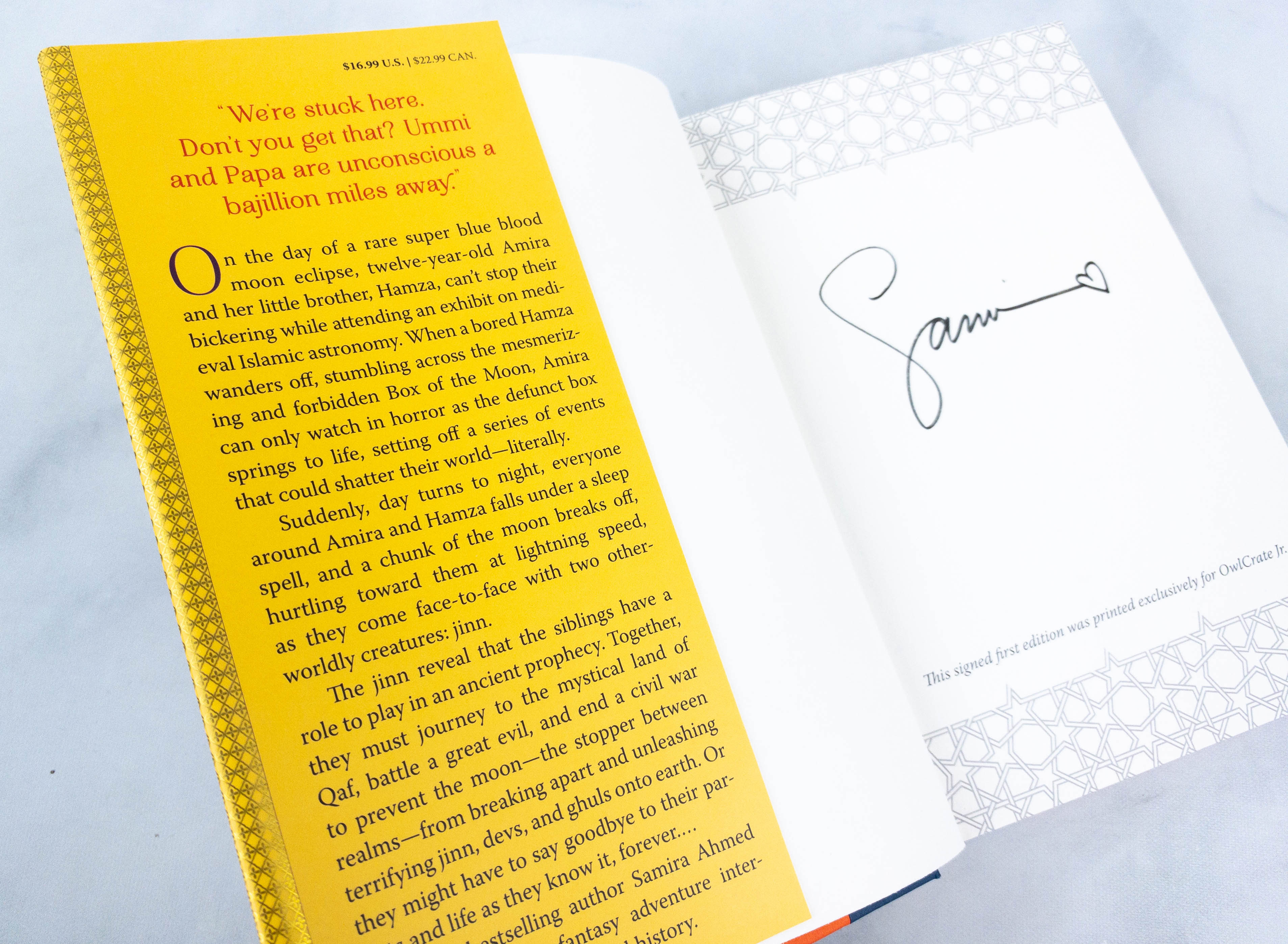 The flap of the book's dust jacket contains a synopsis. The author's signature can be found on the first page.
This is middle-grade book has elements of fantasy and mythology! It's a fun read for kids who love adventures, and it's also a great way to introduce kids to Islamic legends and history.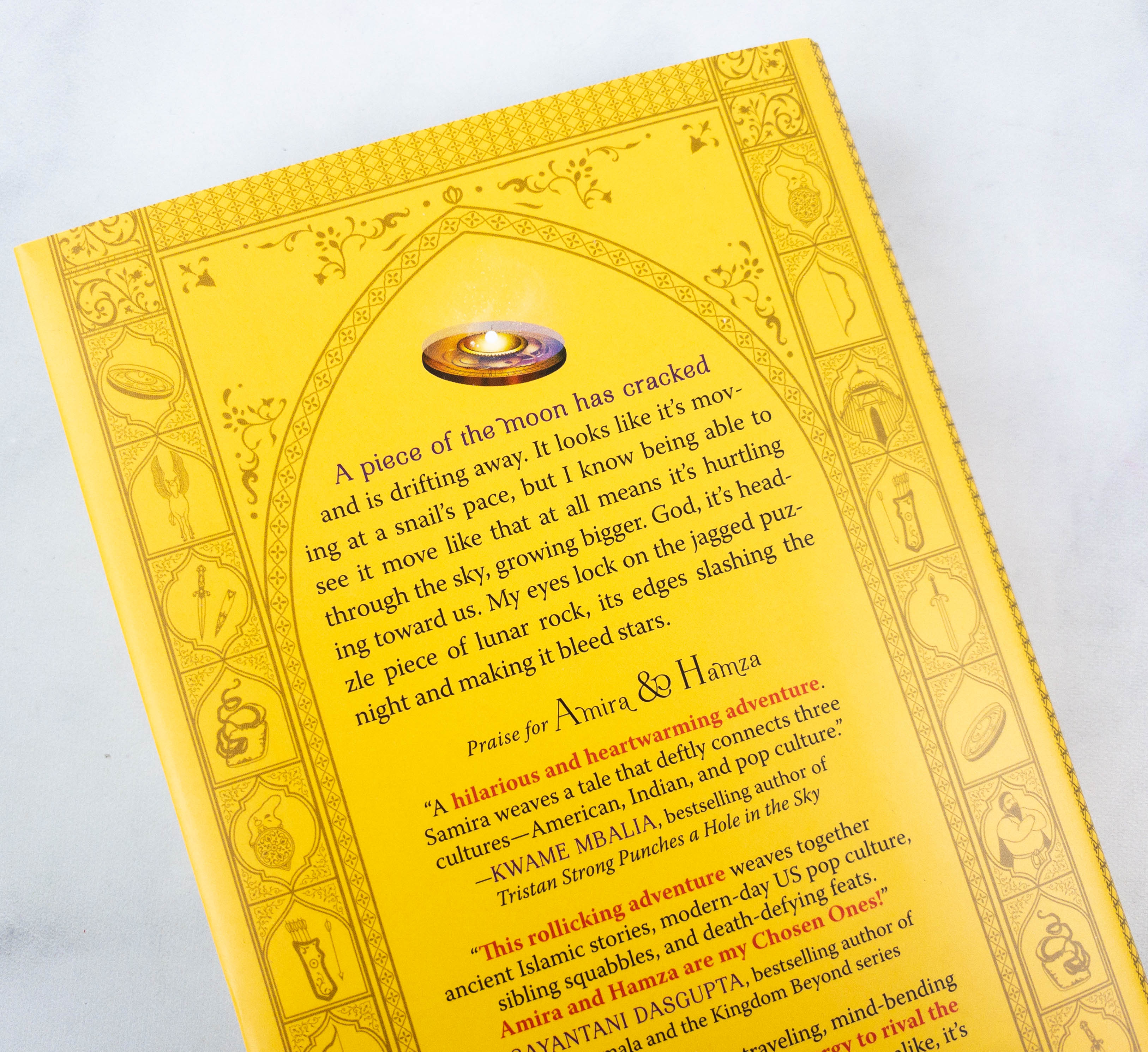 The story is also filled with drama and fight scenes, with comedy to balance them out. It's a pretty entertaining read overall and my son loves it!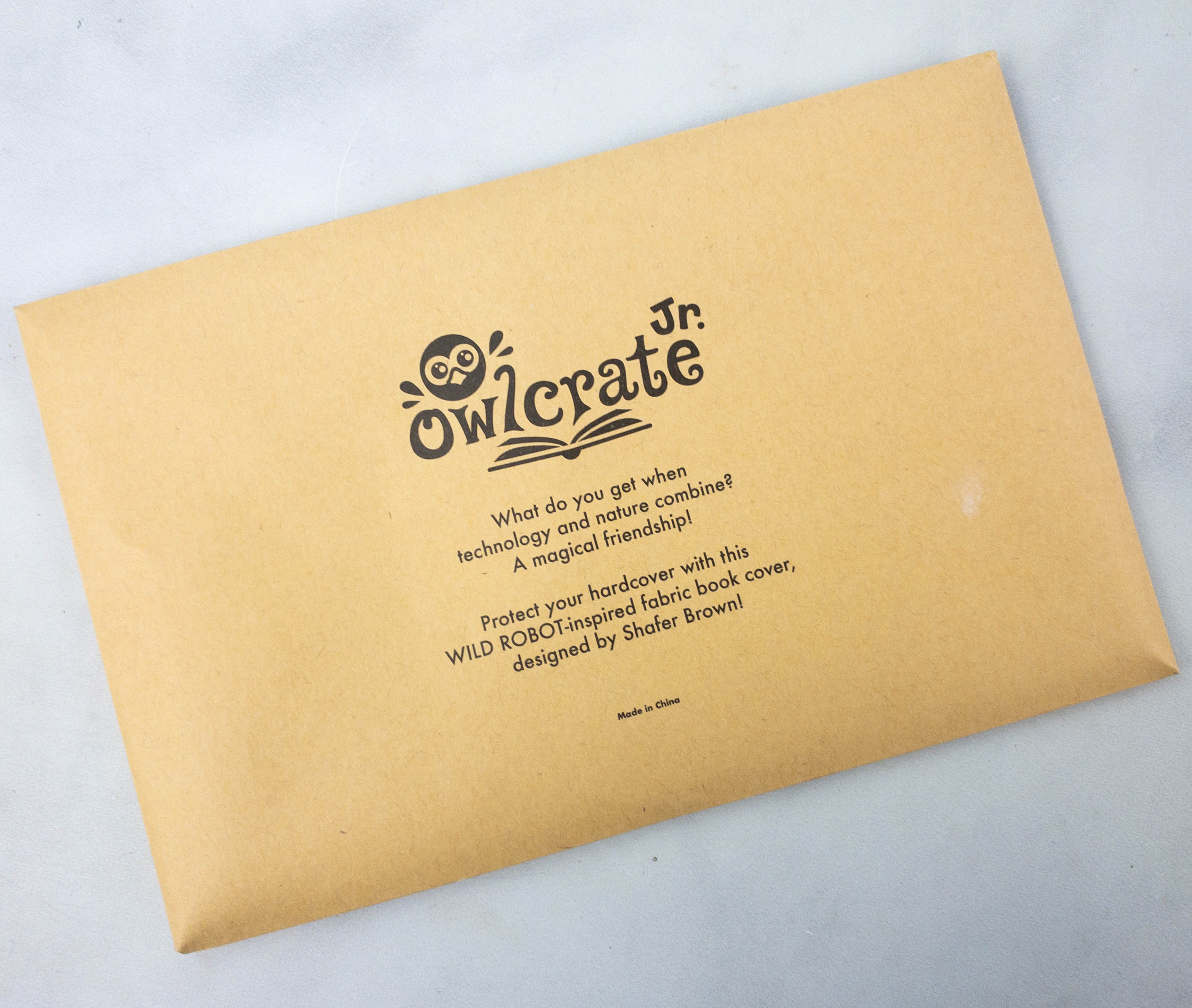 Fabric Book Cover. This month's box included a book cover to protect the kids' favorite book from damage and dirt.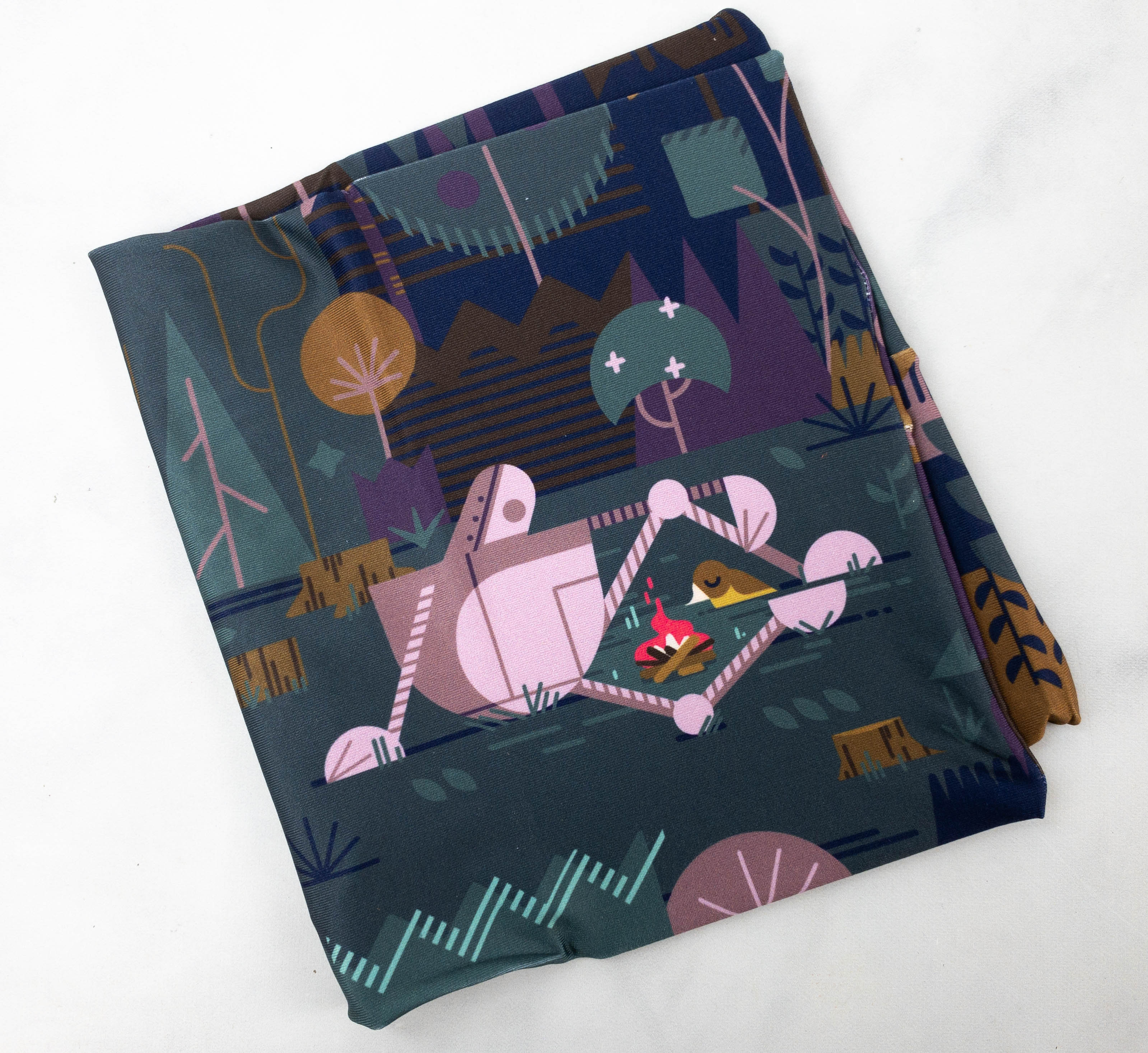 The print is inspired by The Wild Robot, featuring Roz and Brightbill!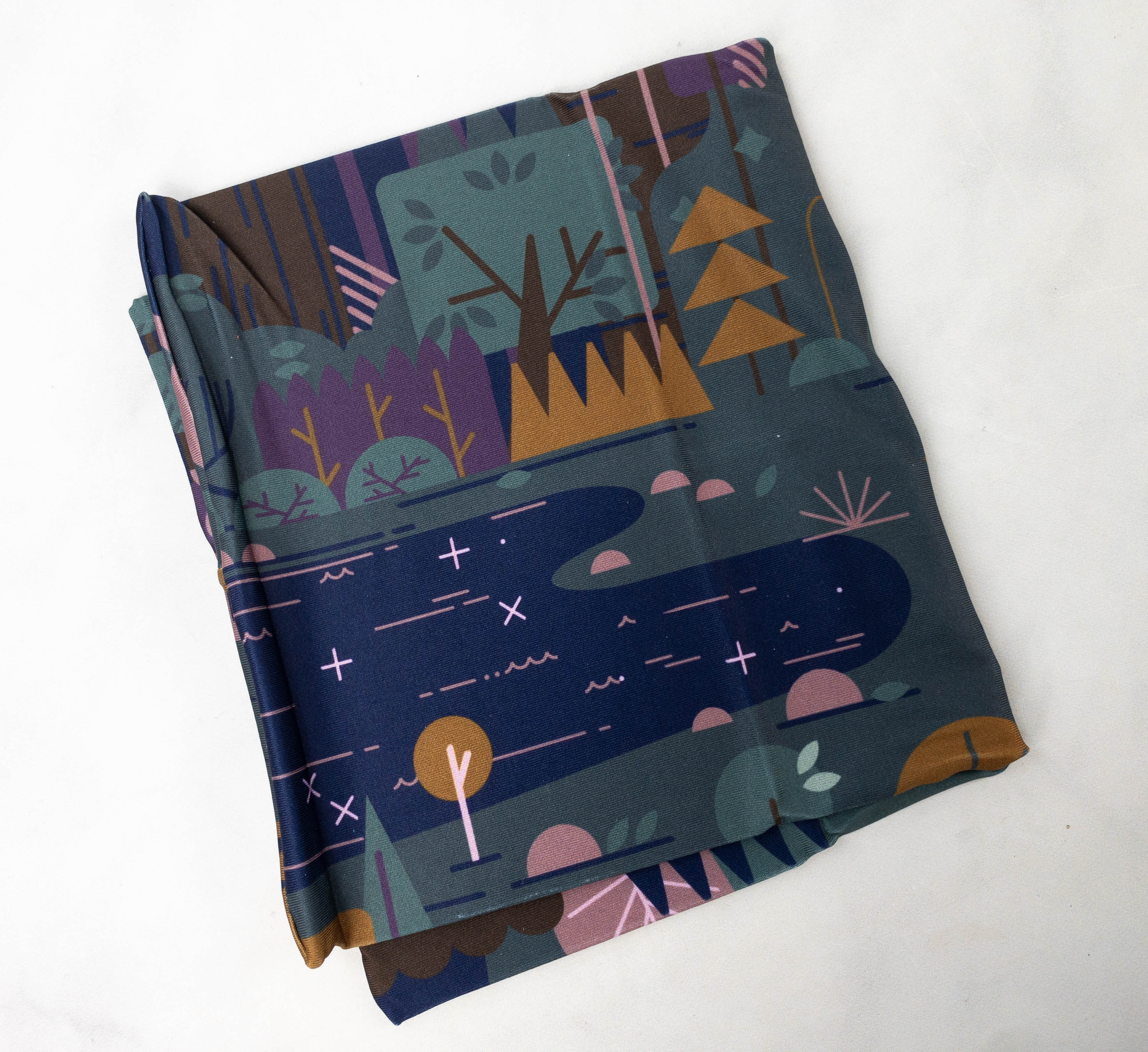 It's made from high quality fabric as well.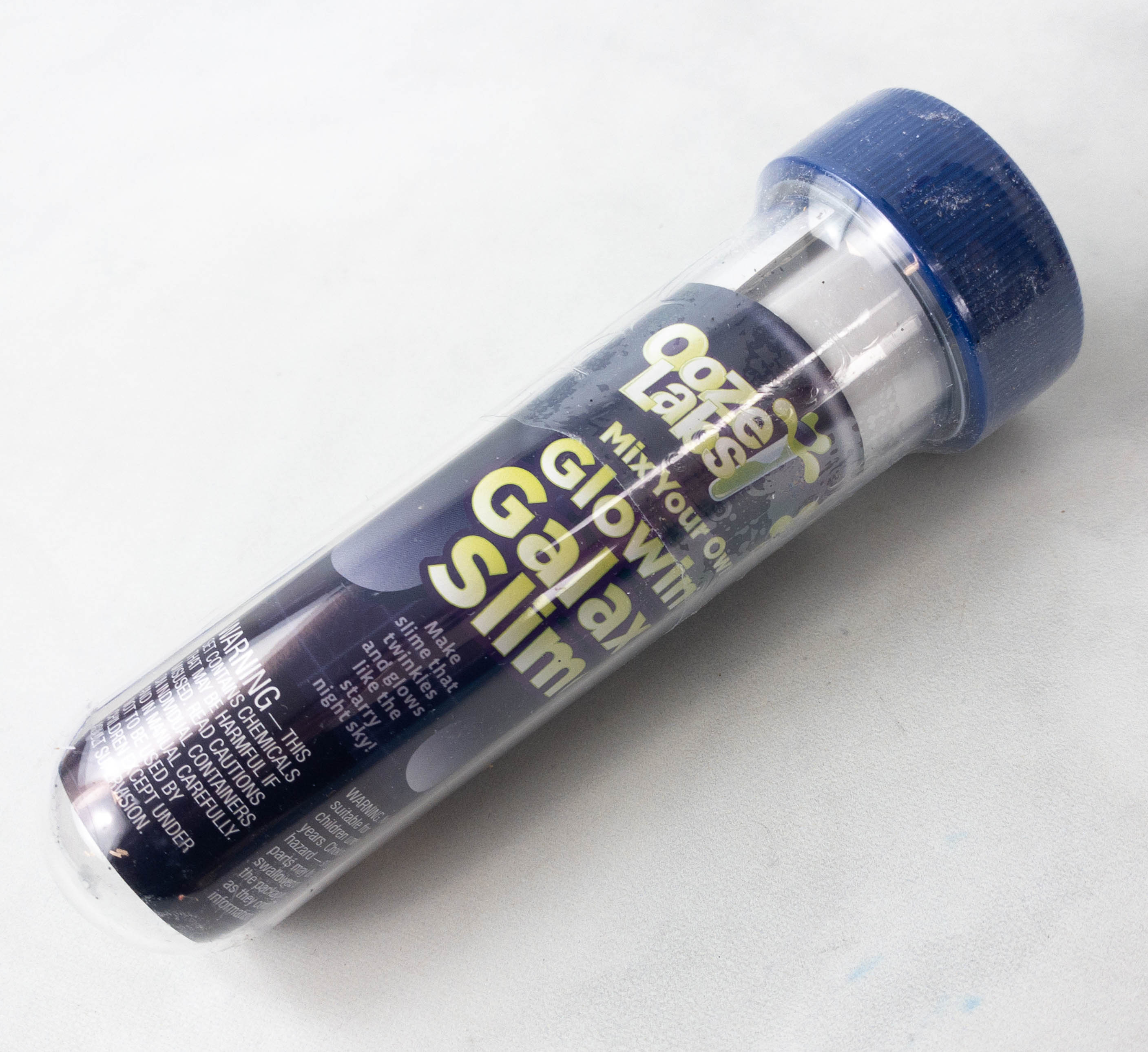 Slime. Here's a tube that contains a mix-your-own slime. My kids will love making the slime – it glows!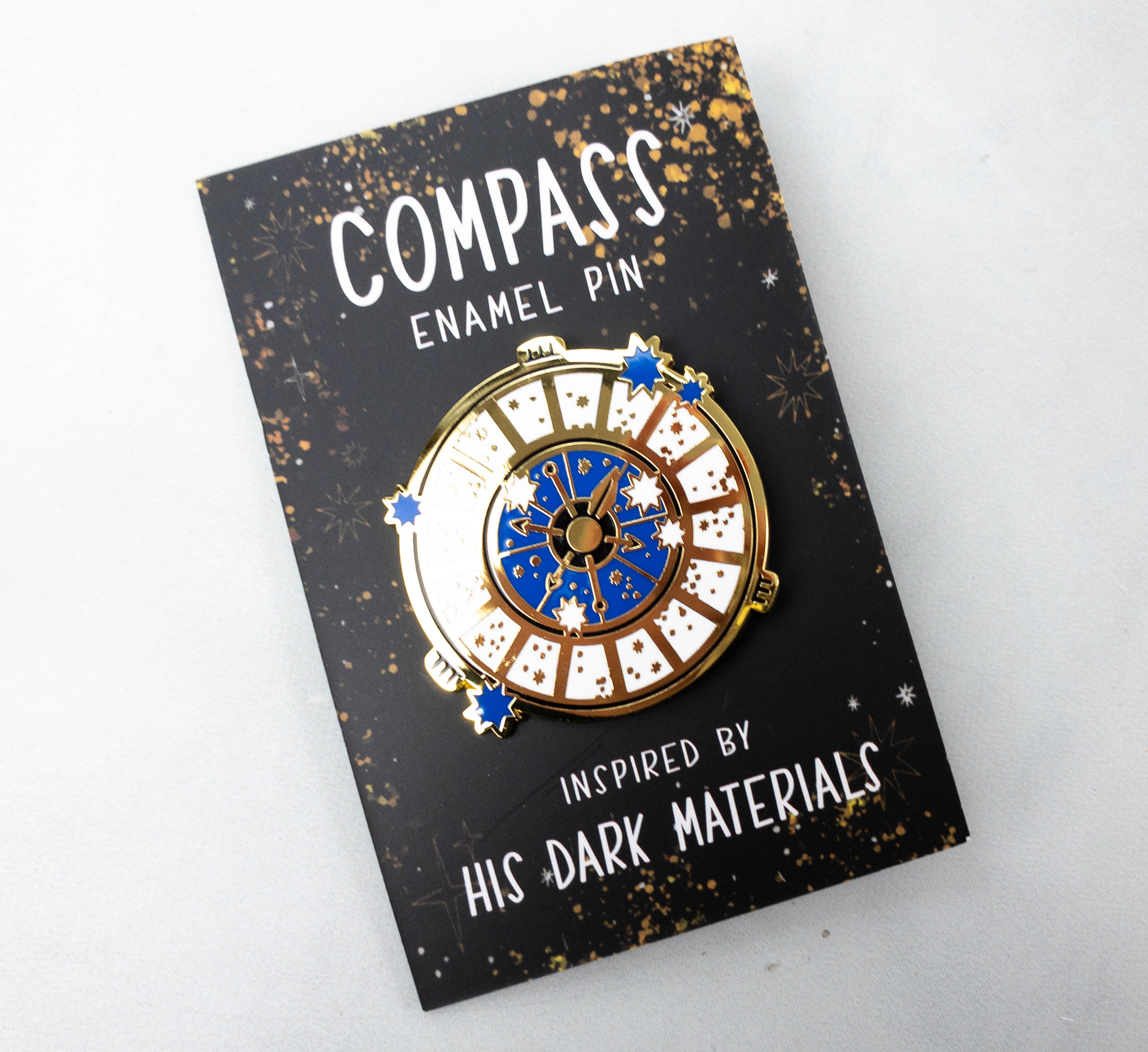 Enamel Pin. Another nice addition in the box is this compass pin made from enamel and inspired by the book His Dark Materials.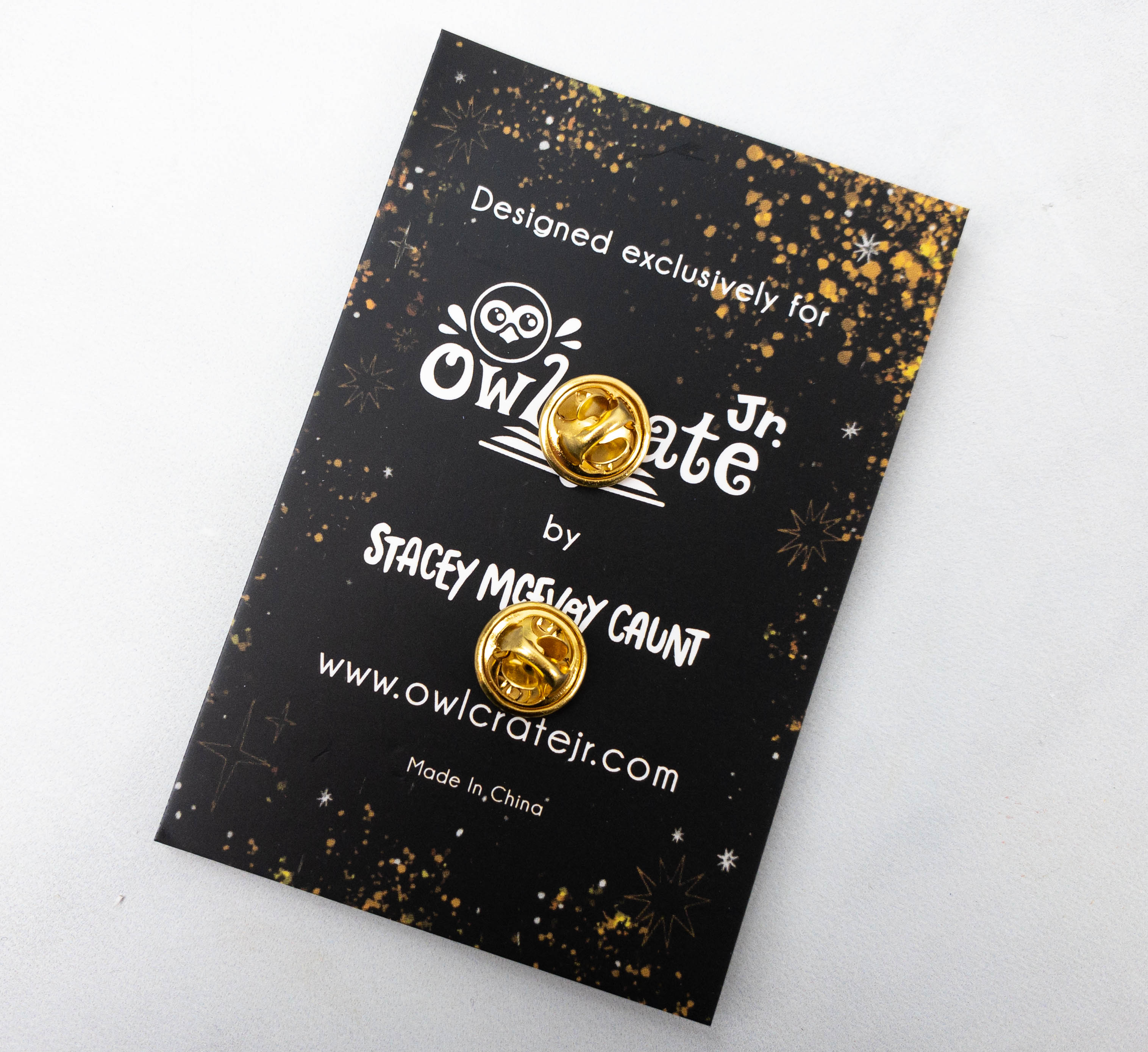 According to the cardboard, this pin is exclusively designed by Stacey McEvoy Caunt for Owl Crate Jr.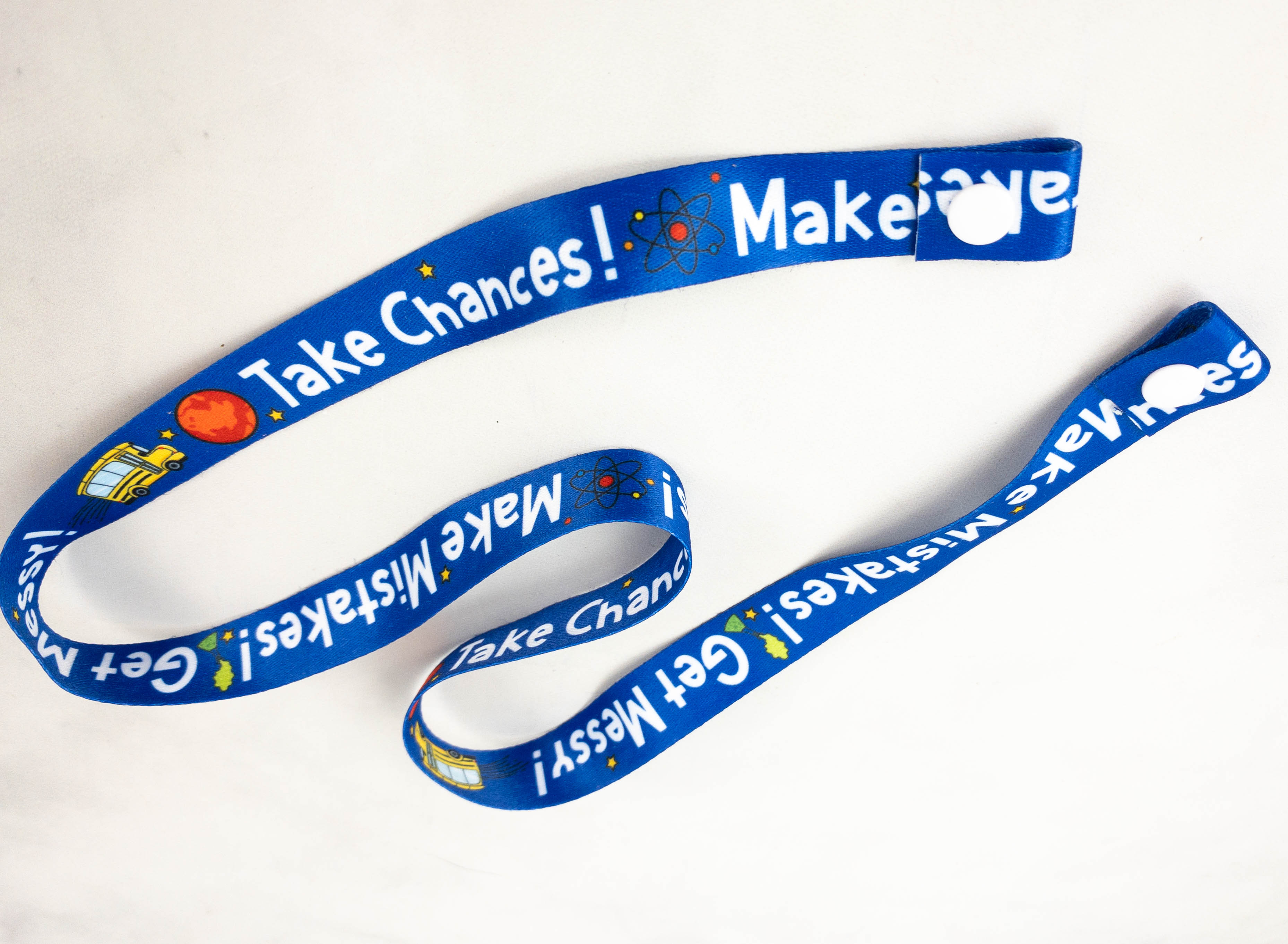 Lanyard. This Magic School Bus lanyard is a great way to keep your glasses or mask in handy. The base color is blue and it's also filled with positive words.
Make Mistakes! Get Messy! Take Chances!
Umbrella. To complete the box, here's a beautiful umbrella featuring A Wrinkle In Time-inspired design by Stephani Stilwell!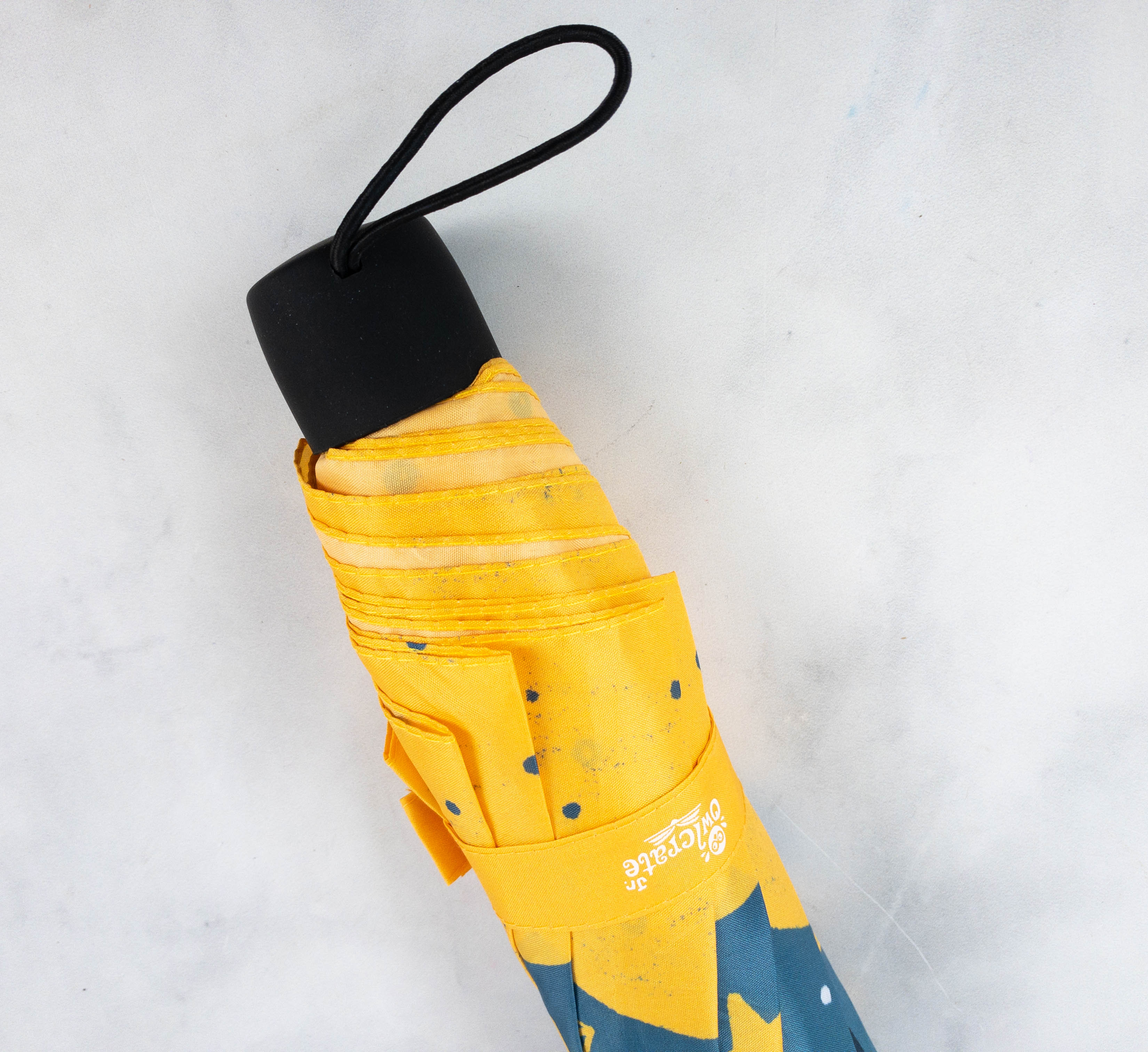 I love the yellow and blue color combination. It looks so fun and bright!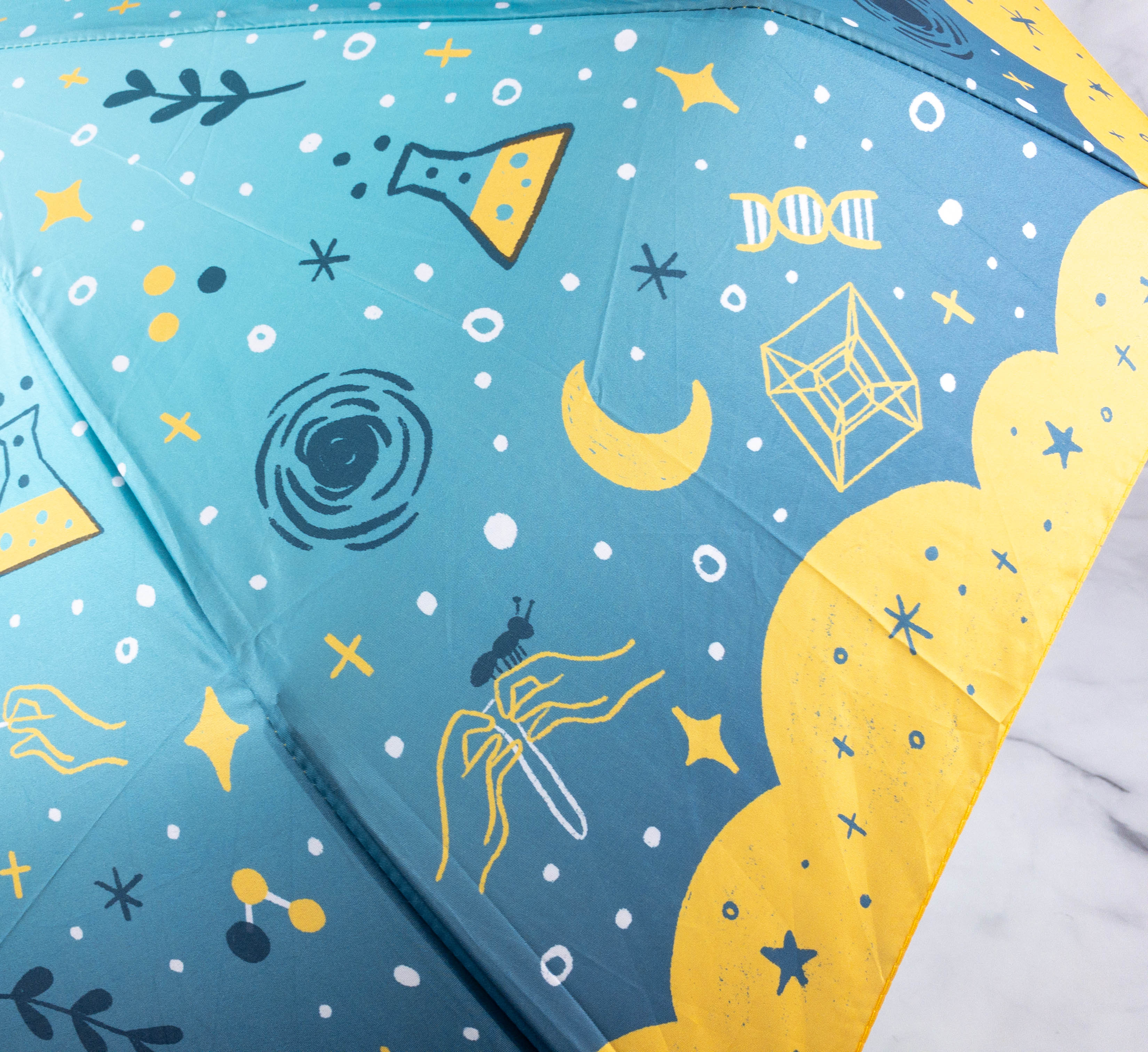 The umbrella is filled with moon, stars, fun shapes, and scientific images!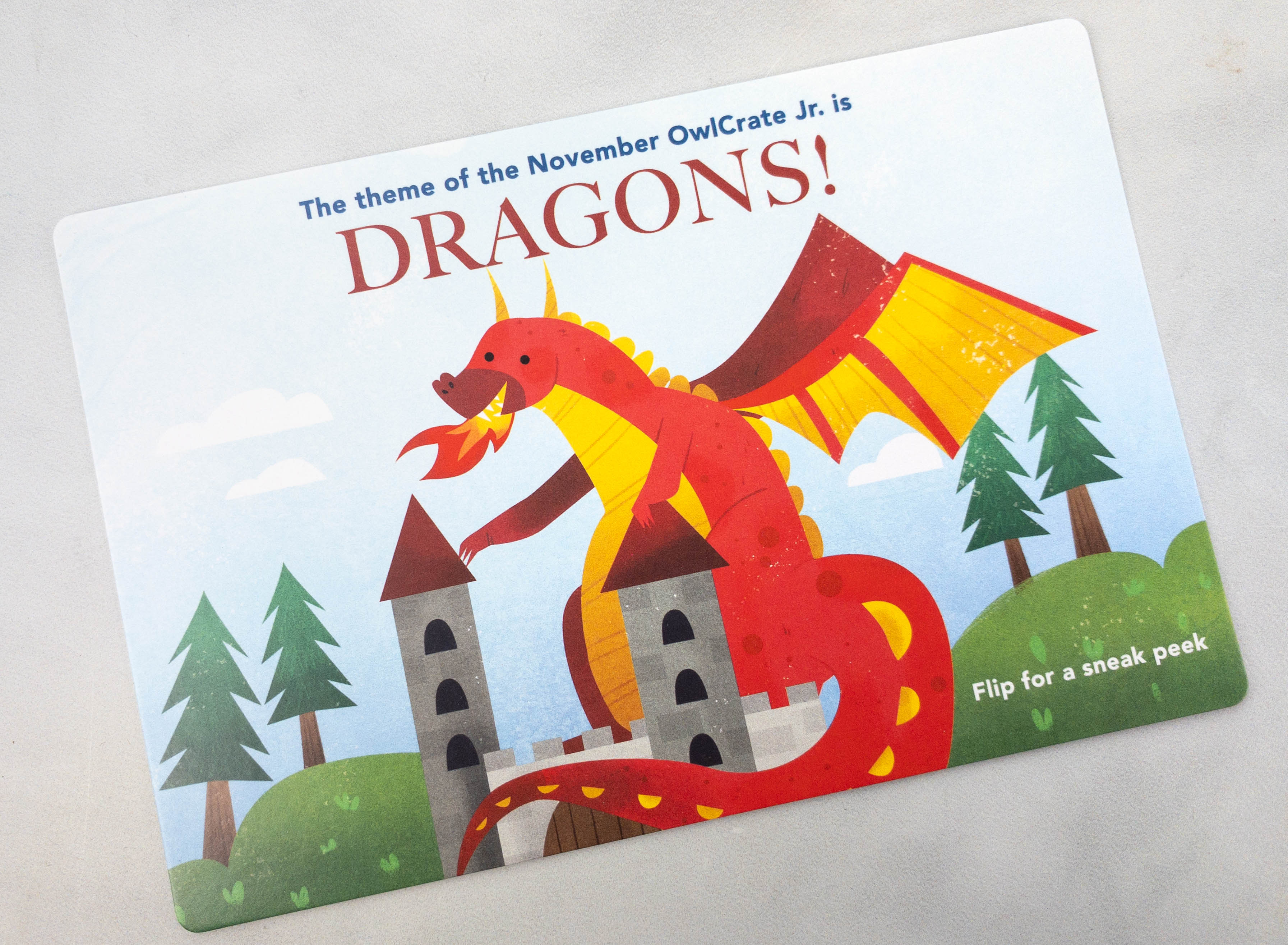 Here's the teaser for next month's box. My son is so excited because it's all about Dragons!
This month's Owl Crate Jr. is all about Science and Magic! My son enjoyed the book and all the bookish items were also up his alley. His favorite among the bookish goodies is the enamel pin and he also had so much fun making the slime with his siblings! The umbrella and the book cover are useful additions to the box as well. This is definitely an ideal book subscription for middle graders! They send amazing titles every month and the books are also always signed!
What did you think of the OwlCrate Jr. box this month?
Visit OwlCrate Jr. to subscribe or find out more!