Nomadik is a subscription box for outdoor enthusiasts. Each monthly box includes functional gear designed to increase your fun in the outdoors. All products have been trail tested by an outdoor adventurer and often incorporate new technologies. Every box has three to six pieces of unique, newly-released, or just plain ultra-handy gear from premium brands. Nomadik's outdoor gear subscription box topped the list in our 2021 readers' choice list of best subscription boxes for the outdoors!
DEAL: Save $5 off on your first subscription box with coupon code HELLO5OFF.  
Plus, get the Nomadik Hammock Box as your first box! See our review here!
Everything came in perfect condition.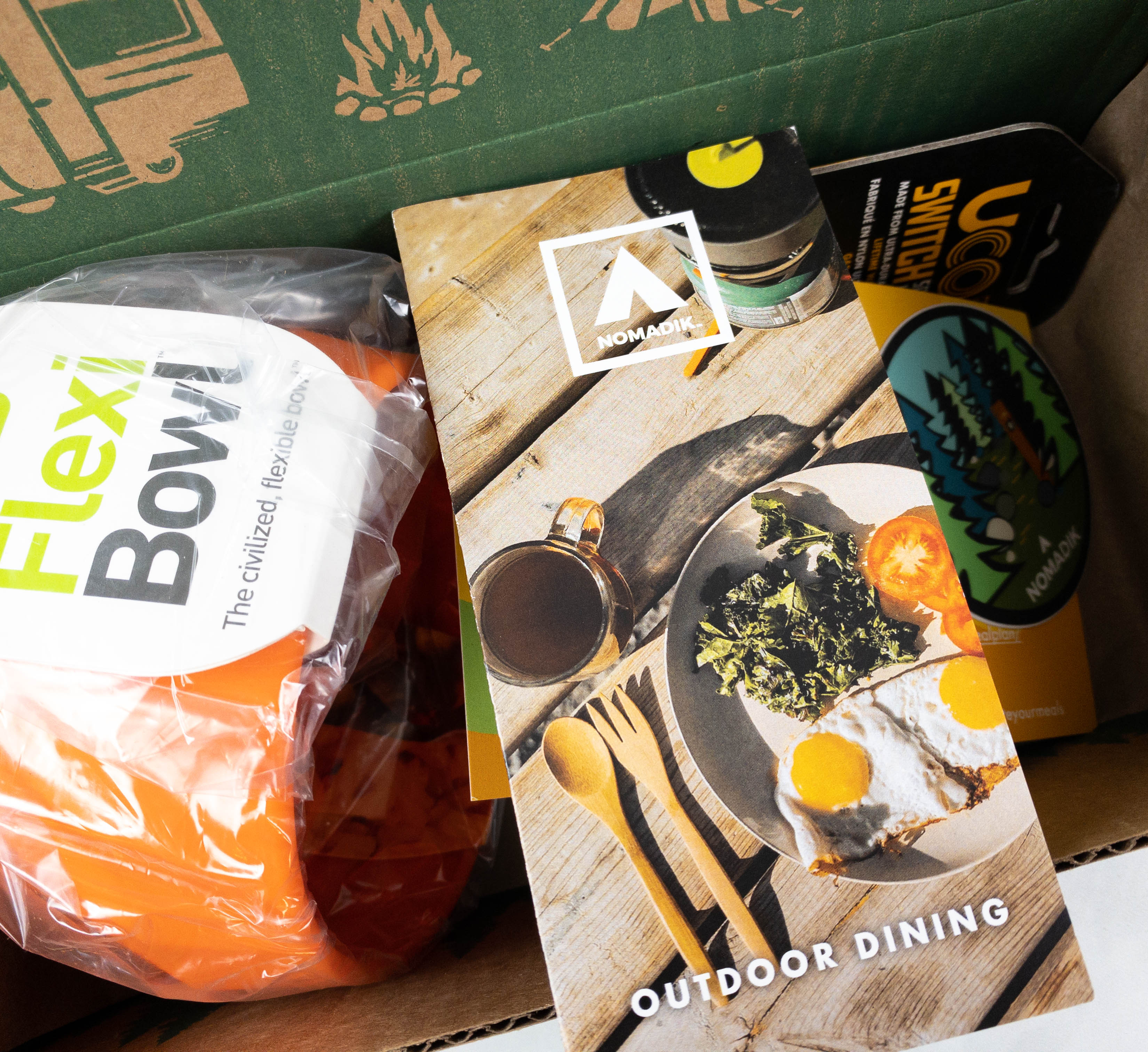 The theme for October 2021 is Outdoor Dining.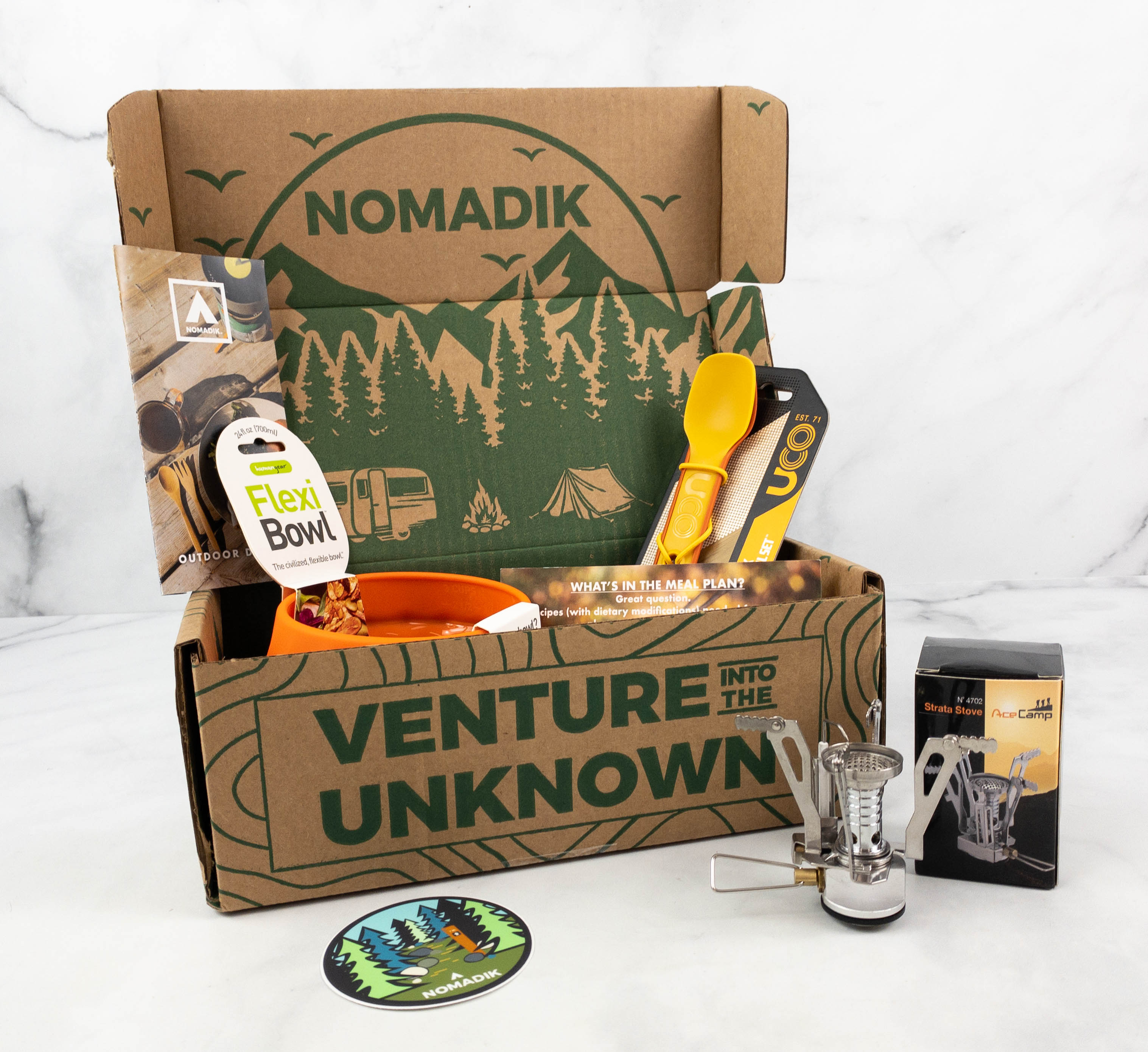 Everything in the November box!
MONTyBOCA 3 Day/2 Night Redwoods Meal Plan. It's a meal plan specially curated for subscribers. They provide recipes and all you have to do is to download them on your phone and take with you anywhere.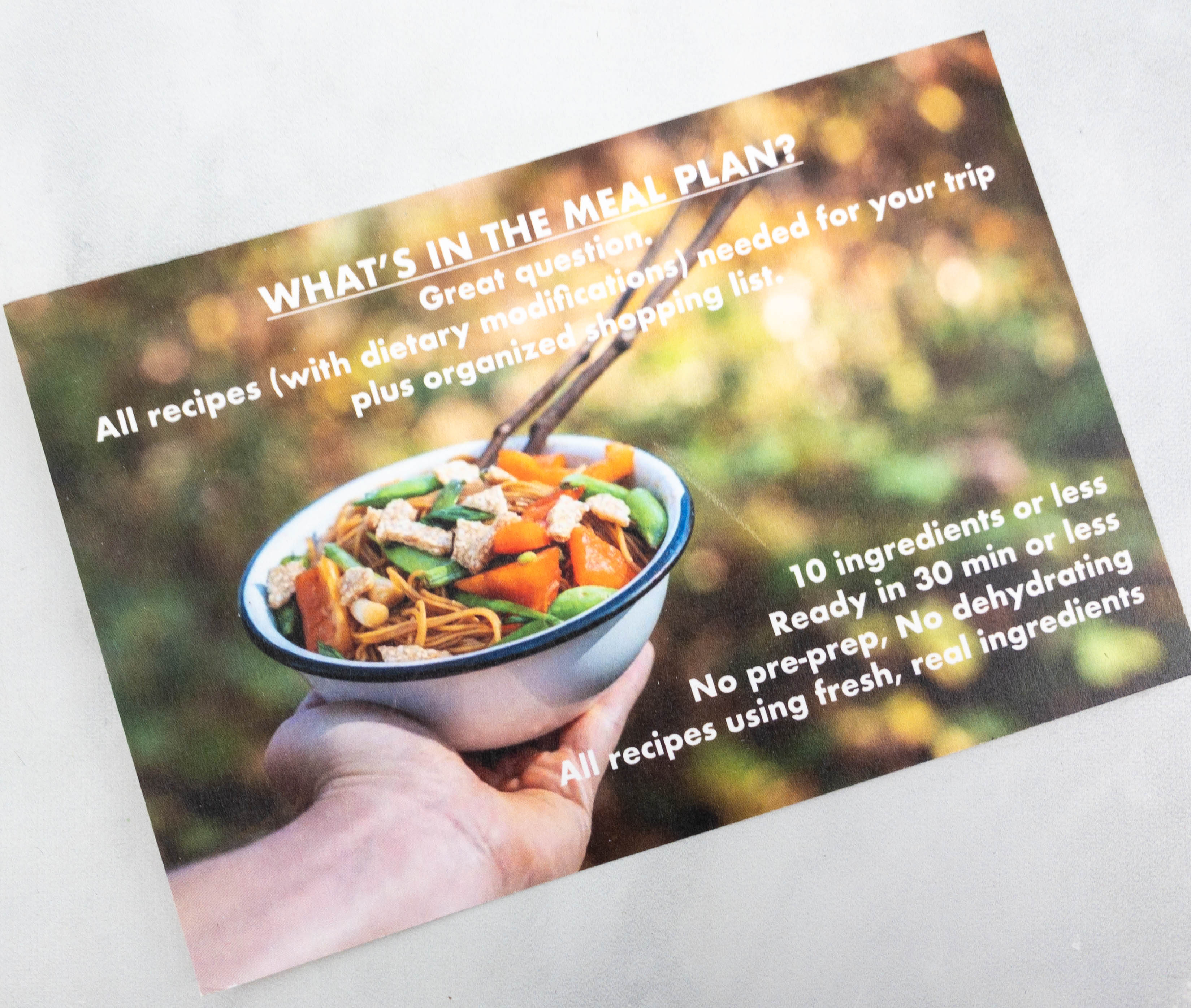 The recipes are easy-to-cook camp meals that use 10 ingredients or less and only takes 30 minutes or less. There are gluten-free, dairy-free, vegan, and vegetarian options as well.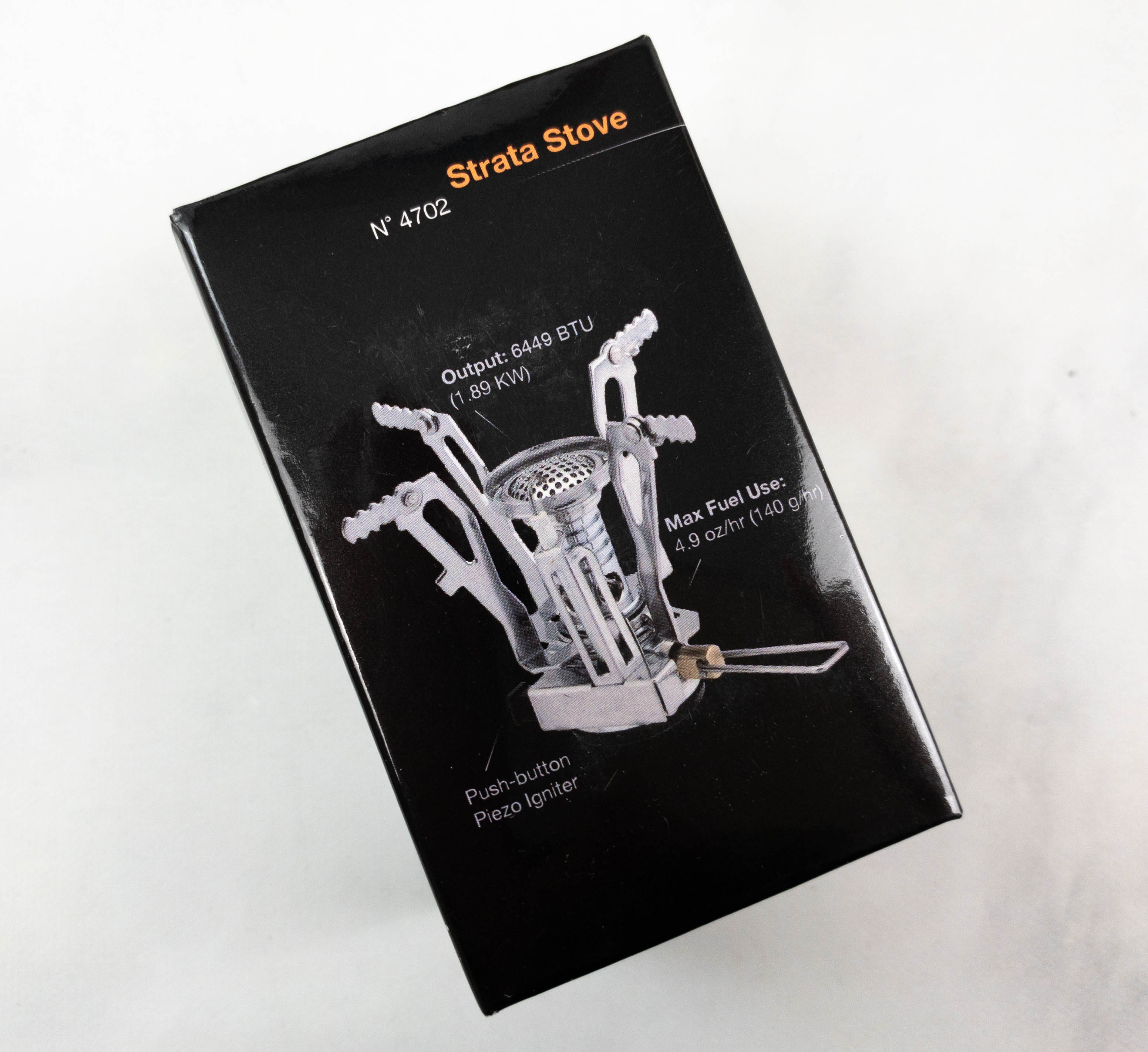 AceCamp Strata Stove. This mini stove makes cooking meals easier, especially when you're at a campsite and you don't have access to proper cooking equipment. It's easy to operate and it's really compact!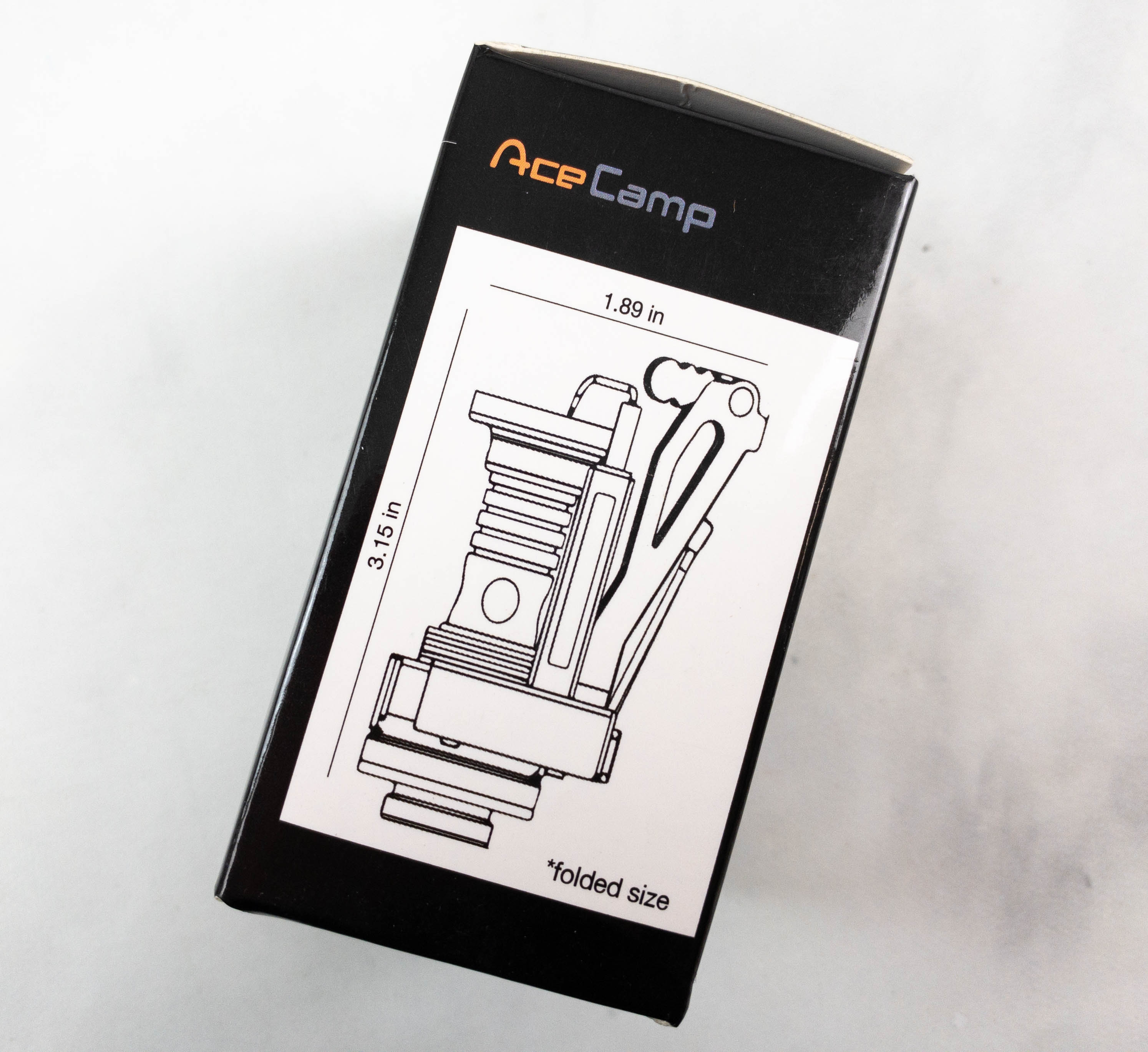 This mini stove can be folded to easily squeeze into the included storage pouch.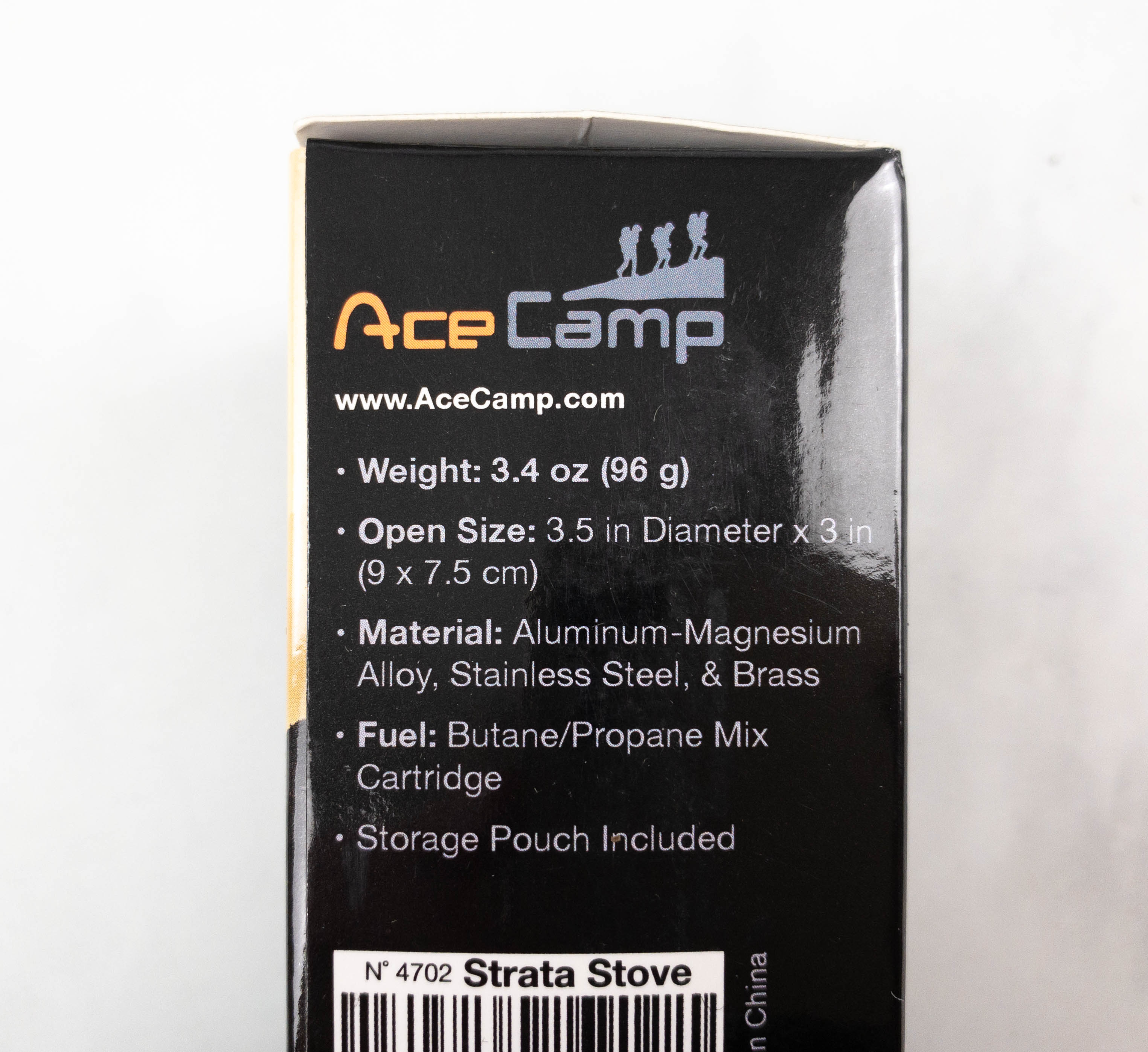 The fuel needed for this stove is butane or propane mix cartridge (not included in the box).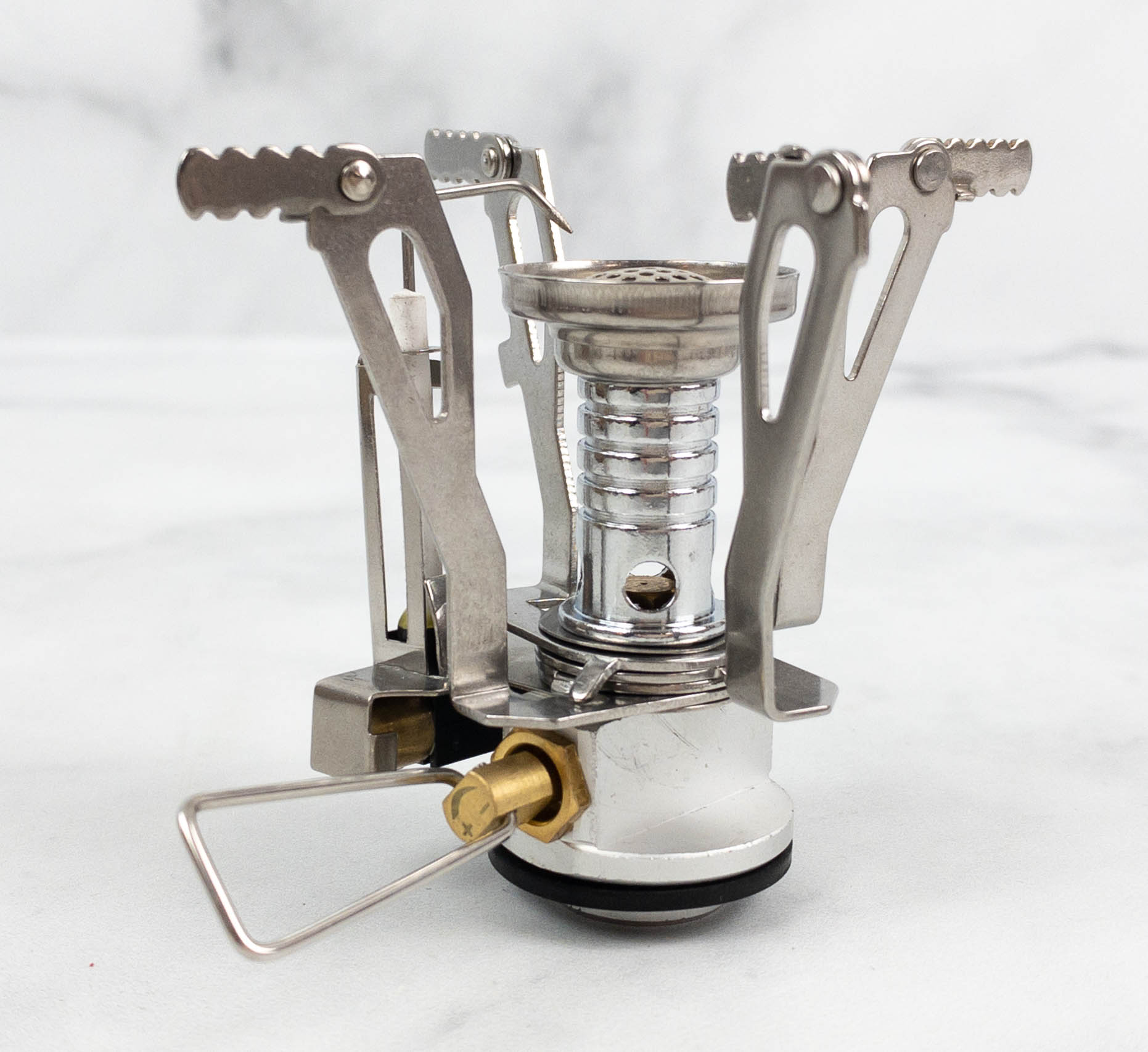 Equipped with a piezo igniter, this cooking tool is capable of providing 6449 BTUs of cooking power.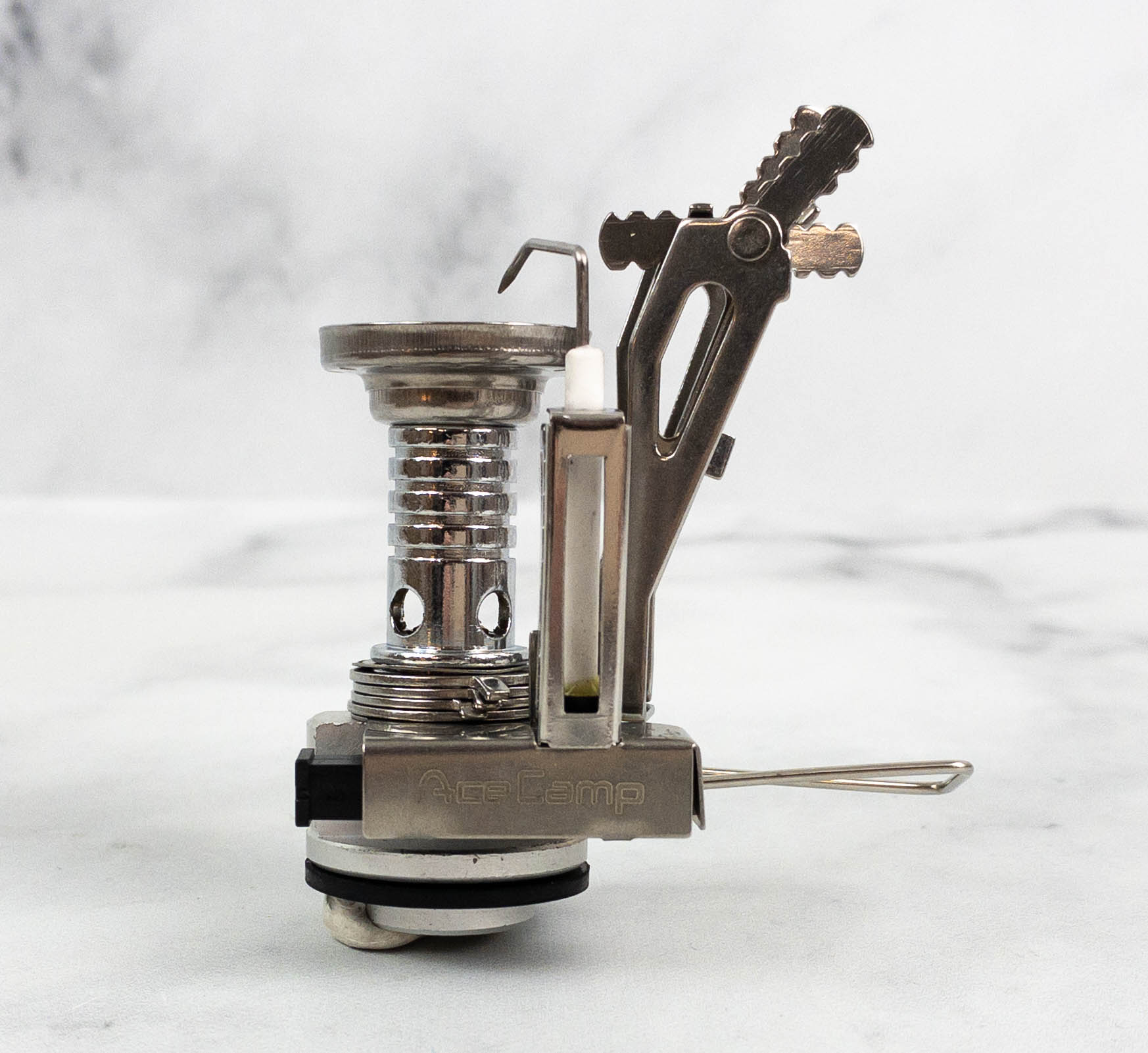 It's made of lightweight materials including aluminum-magnesium alloy, stainless steel, and brass.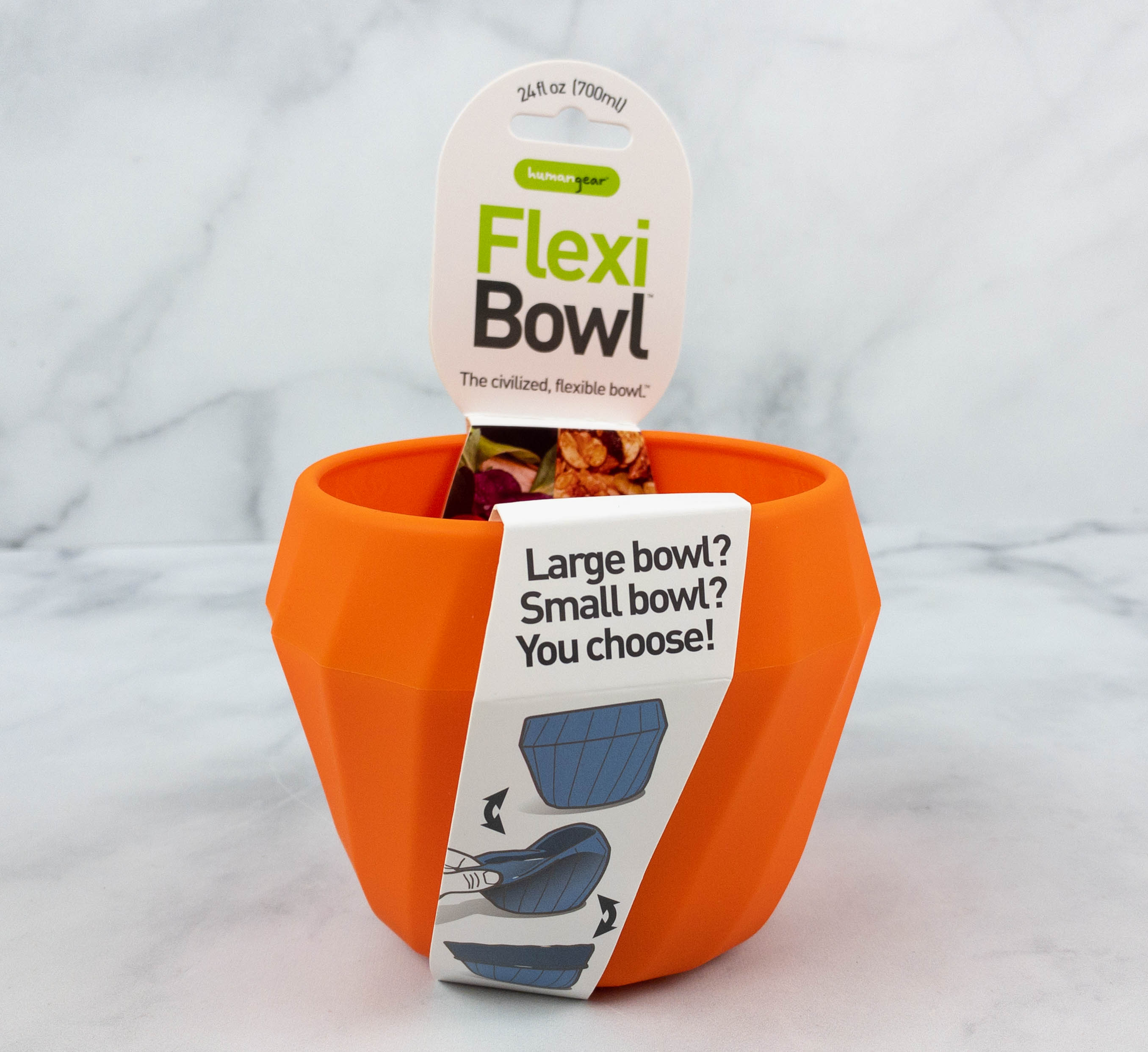 Humangear FlexiBowl ($14.99) Here's a bowl designed to make eating on-the-go easy and comfortable. It's made from high-quality, food-safe silicon material, which is also free from BPA, PC, and phthalates.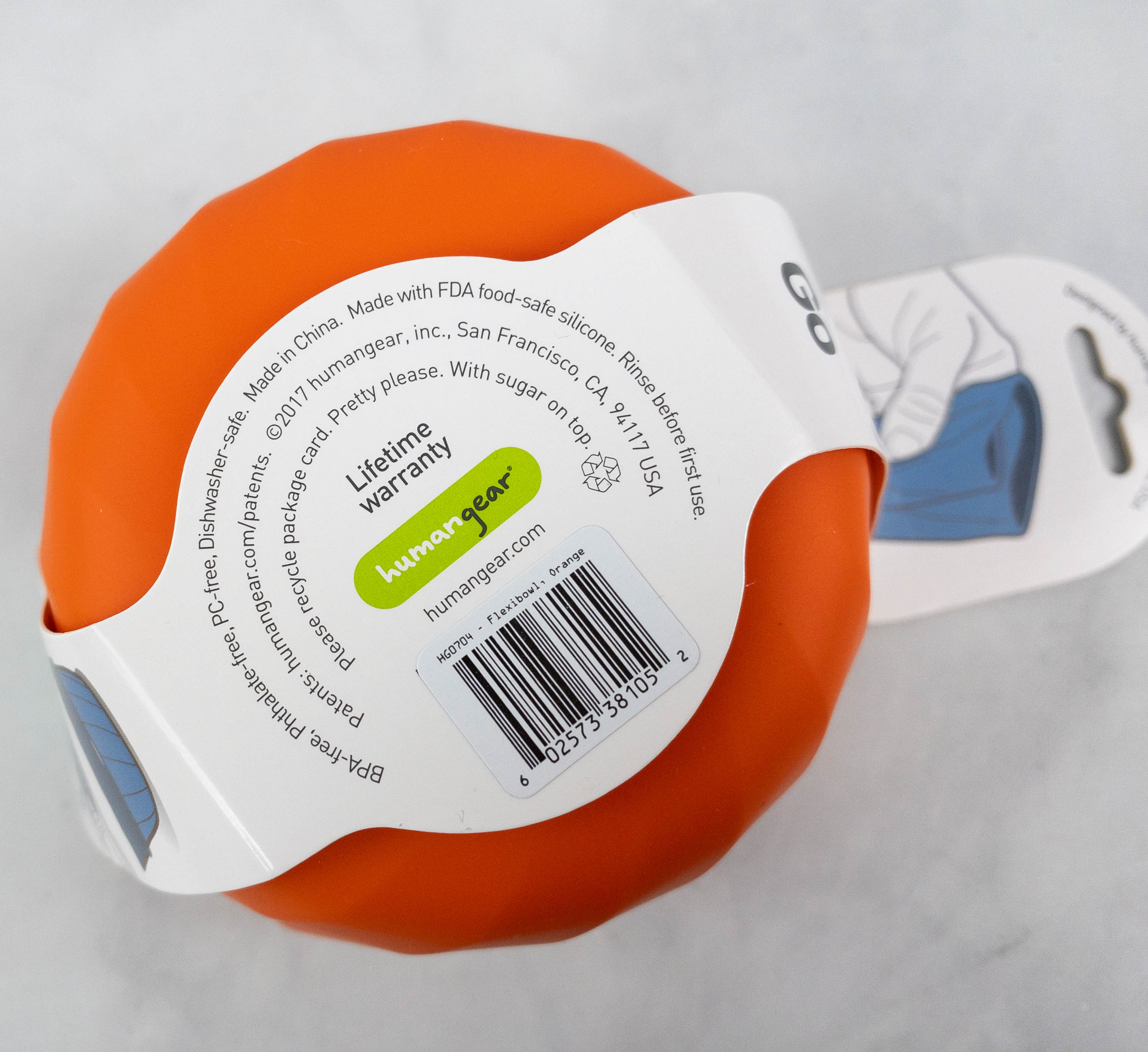 It has a concave bottom that allows it to remain in place specially on rough surfaces.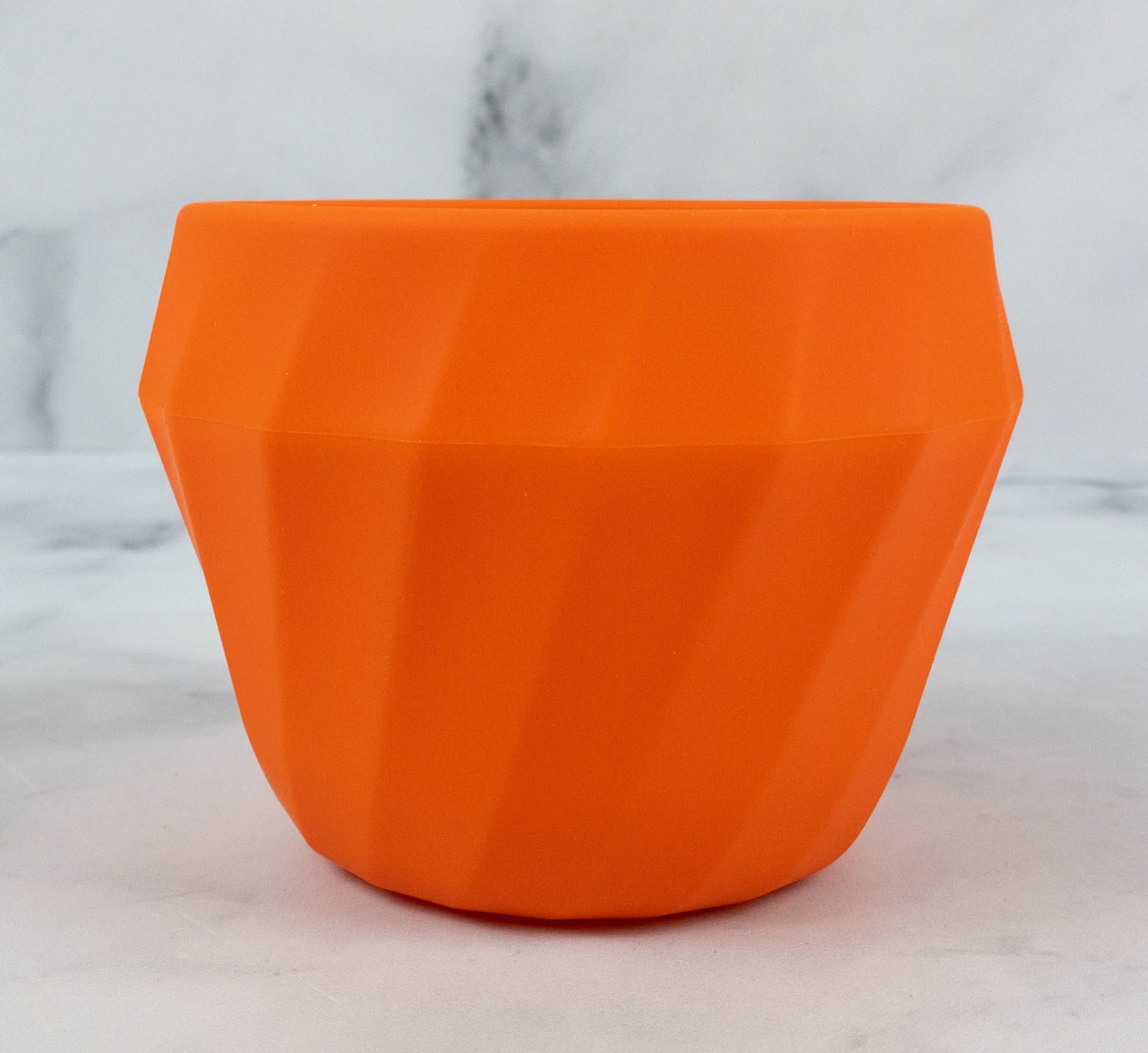 The silicon material also helps retain heat, while the shape helps prevent spills. Its high-gloss interior makes it easy to clean as well.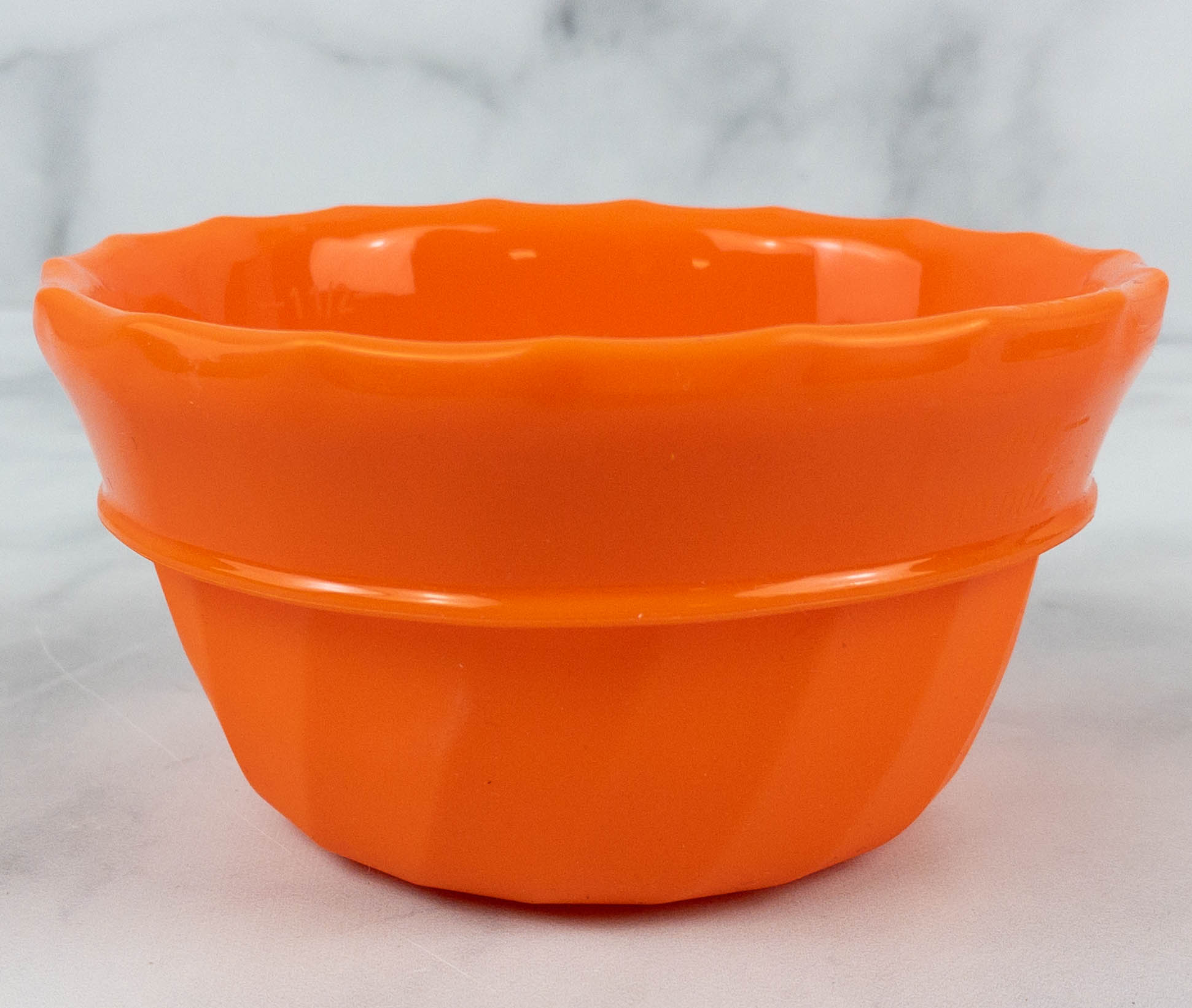 The upper portion can be folded down to provide the space needed for different kinds of meals.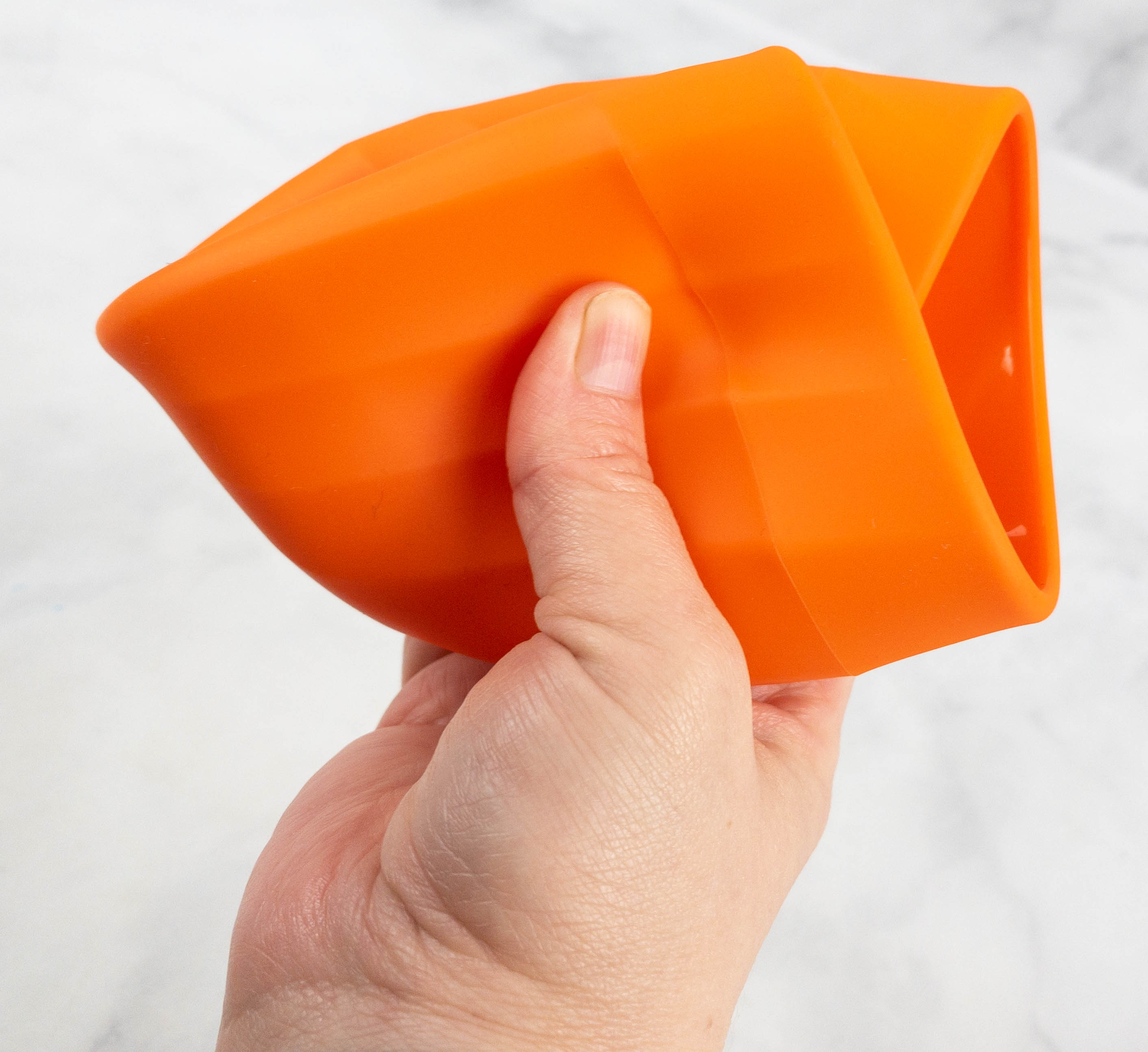 Another amazing feature of this bowl is that it collapses and compresses for easy packability.
UCO Gear Switch Spork ($7.99) Here's another flexible outdoor dining item, a 2-piece utensil set! It includes a full-size fork, a full-size knife/spoon combo, and a reusable tether.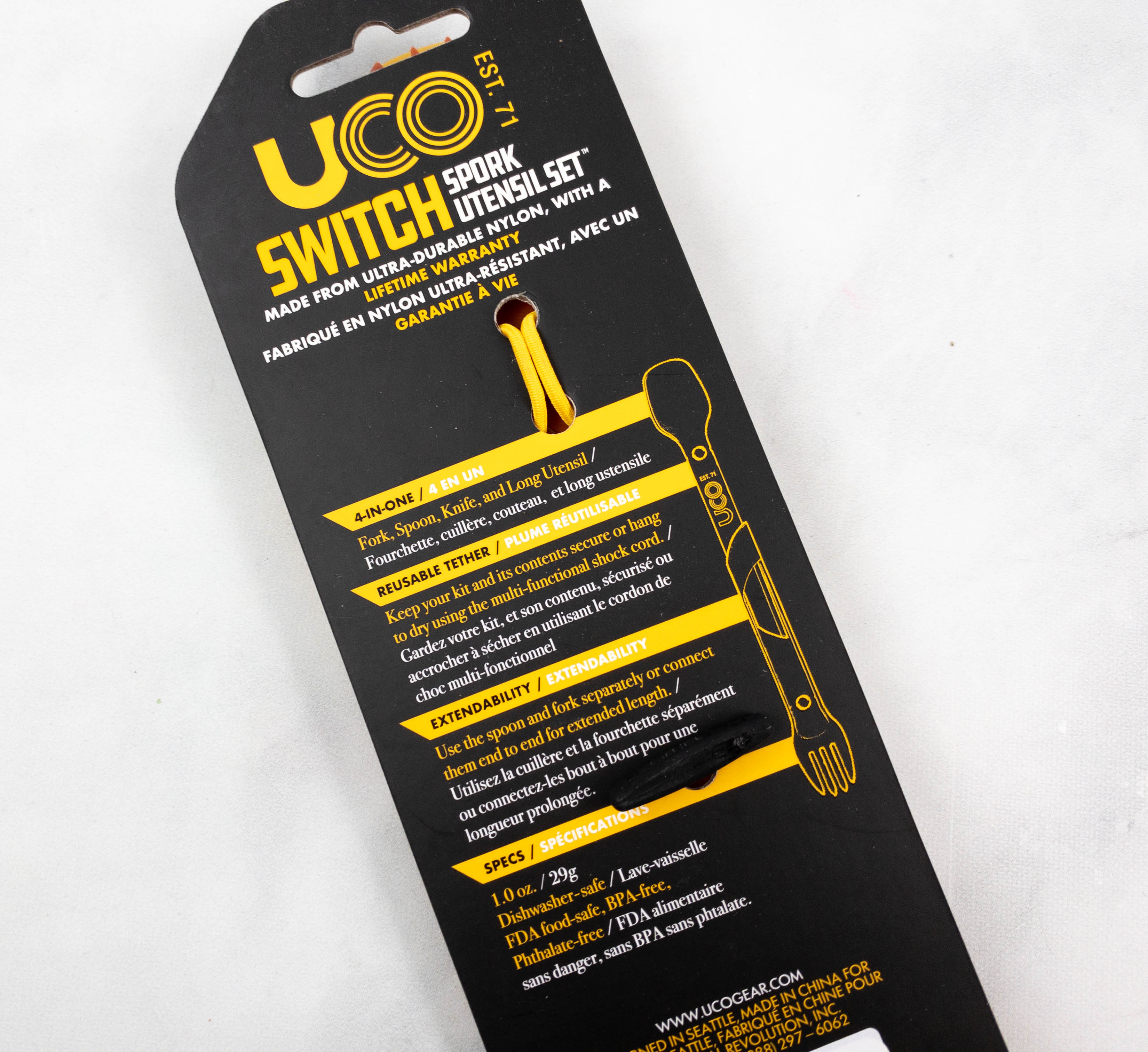 It's dishwasher and microwavable safe and it carries a lifetime warranty as well.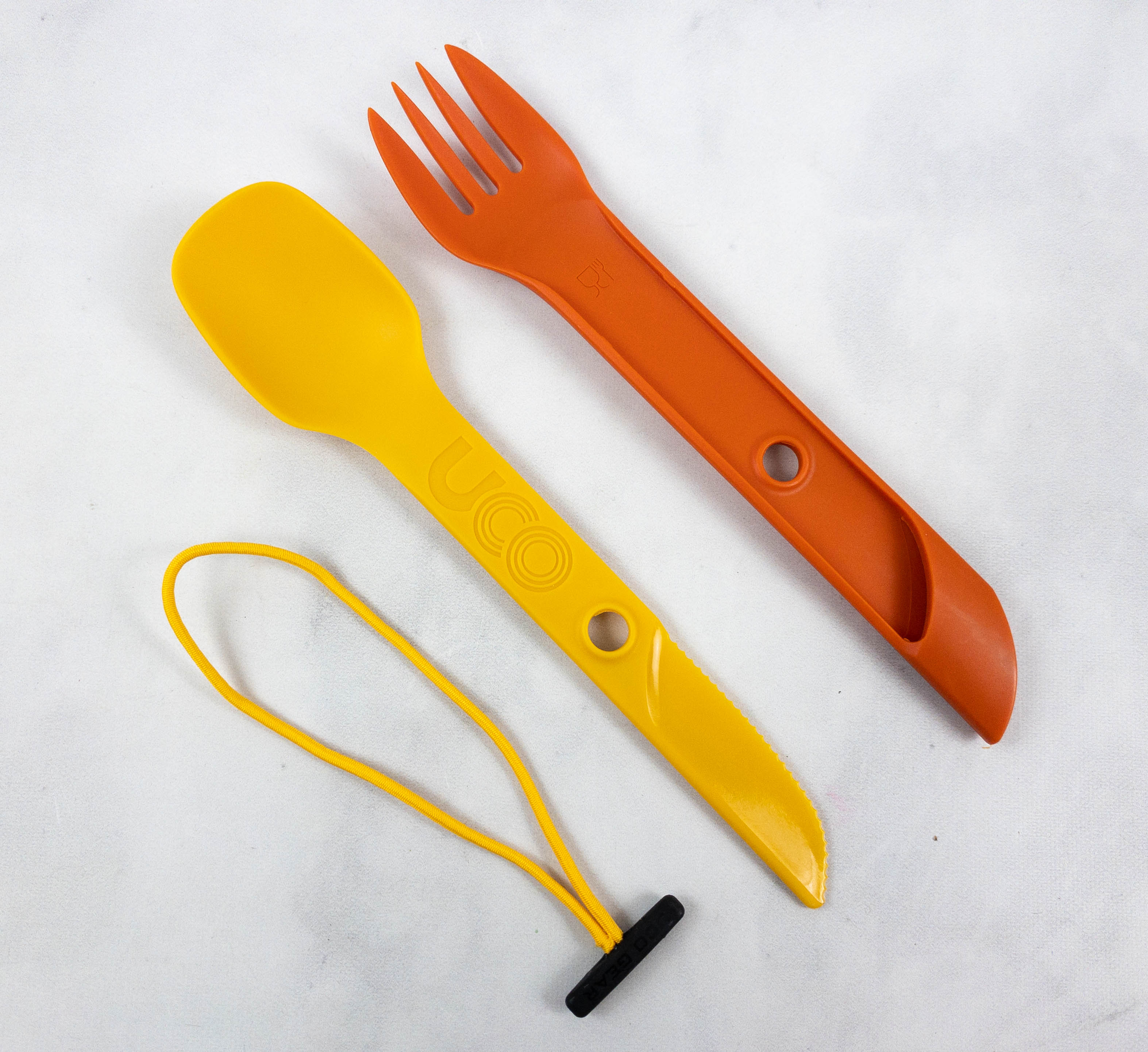 They are made from a durable BPA-free nylon material that can also withstand hot temperatures. The reusable tether allows the pieces to be attached, hung, or organized before and after use.
I'm loving this month's dining-themed Nomadik box! It has items perfect for outdoor dining, including a mini stove, silicone bowl, and utensil set. They even provided a meal plan for subscribers, which features recipes that you can easily cook even when you're outdoors. My favorite among everything in the box is the stove because it's lightweight and easy to pack, which allows me to have more space for other things that I need to bring on my adventures. It's also pretty easy to operate and all I need to add is the butane. So far, this subscription for outdoor enthusiasts has never failed in sending functional outdoor gear and accessories. Everything is high-quality and they sometimes even feature well-known outdoor brands!
What did you think of Nomadik?