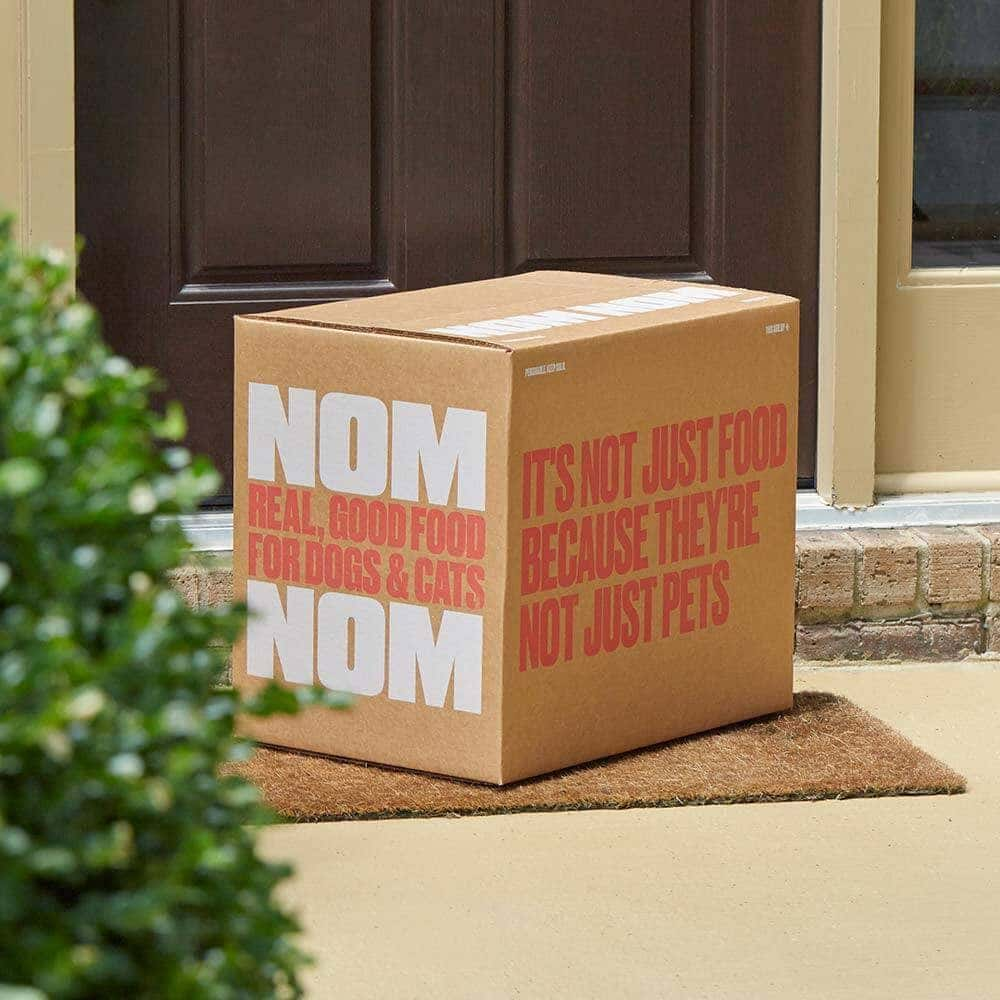 Real, good food for dogs and cats.
Nom Nom, a fresh dog and cat food subscription partners with pet health experts to create every meal with fresh, whole ingredients and targeted vitamins and minerals for pawsome creatures. Want to try it out? Nom Nom has a huge deal for new subscribers!
Get 50% off your first order – that's 2 weeks trial worth of fresh cat or dog food! Just use this link and use the coupon code 50off at checkout.
REAL, GOOD FOOD FOR DOGS & CATS We believe what's good for people is good for pets too. Think about it — what gets YOU going? Real, fresh food made just for you, or something else that's just … not?
Nom Nom delivers fresh dog or cat food that's prepped just days before delivery (anywhere in the lower 48 states) that's specific to your pets' needs. Price depends on your pet's age, weight, and activity level, and plans starts at $31.35 per week + FREE Shipping after your two weeks trial!
Expect to see pets excited at meal time and a whole host of other benefits, like silkier fur, fewer skin issues, smaller stools, improved breath, and happier fur babies!
Fresh, healthy dog food, delivered right to your door each week. Every meal is prepared fresh in kitchen facilities we own and operate in Nashville, Tennessee and the San Francisco Bay Area. We never outsource your pet's nutrition to third parties. We believe in taking care of each step of the process so we can inspect every ingredient, rigorously tested for safety, and provide only the highest quality meals from small made-to-order batches.
Here are the benefits of Nom Nom's high quality pet food:
Save by subscribing to a personalized meal plan instead of purchasing standard-sized Variety Packs.
Get early access to new recipes, treats, supplements and other wellness products.
Enjoy special surprises in deliveries from time to time.
Here's the menu:
Dog (See our review)
Beef Mash

Chicken Cuisine

Pork Potluck

Turkey Fare
Cats (See our review)
Treats – for both Dogs & Cats!
Are you getting Nom Nom?