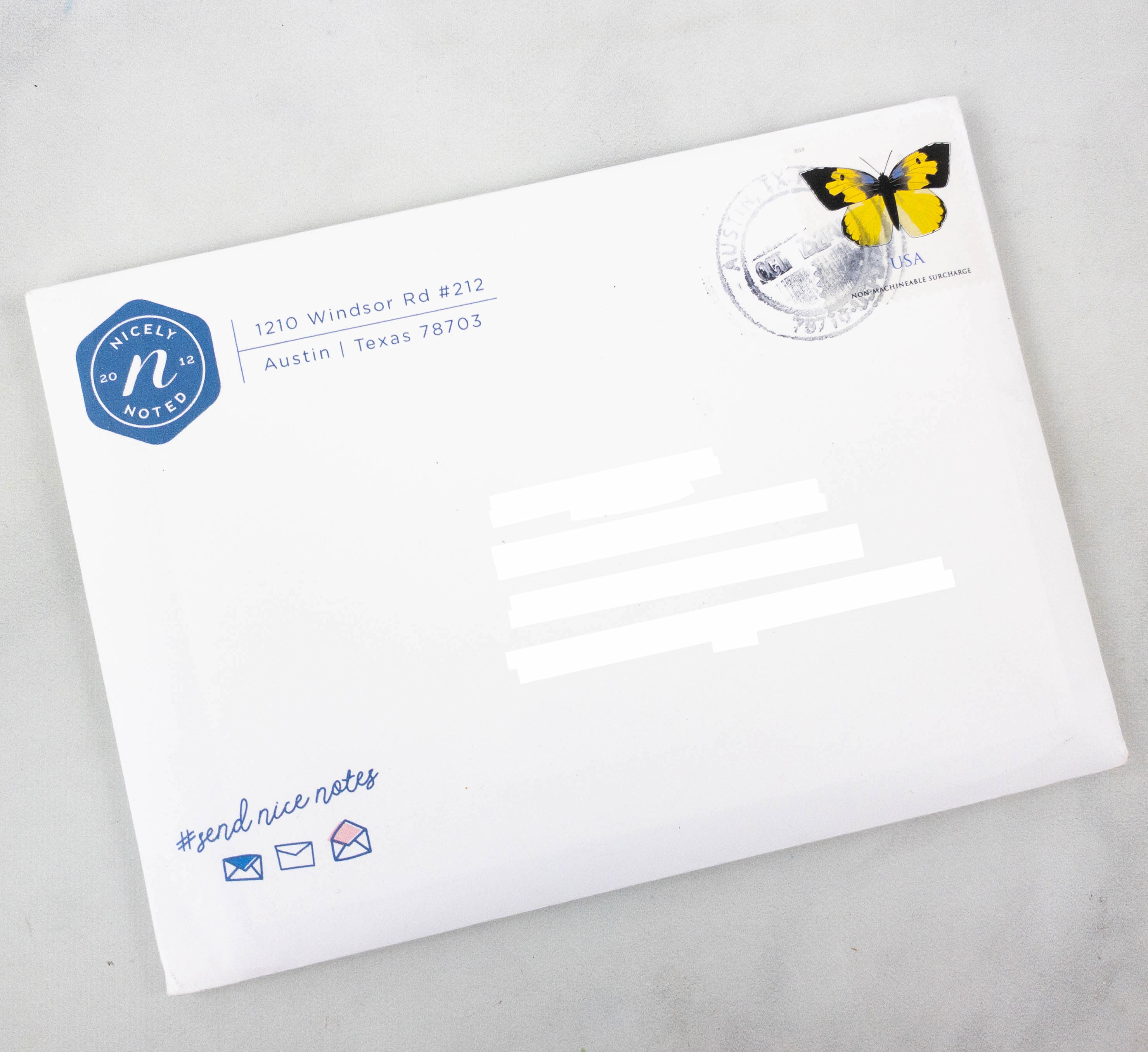 Nicely Noted is a monthly greeting card subscription. With every mailing, you'll receive a collection of handmade letterpress cards, plus the stamps to send them. This is art to give away, not to keep! This subscription is absolutely perfect for anyone who wants to start (or continue) sending letters in the mail to family and friends. A monthly subscription is $20, with free shipping.
DEAL: You can get 20% off from your first month by using the code NICE20.
Nicely Noted's greeting card subscription made the list in our 2021 readers' choice list of best stationery & greeting card subscriptions!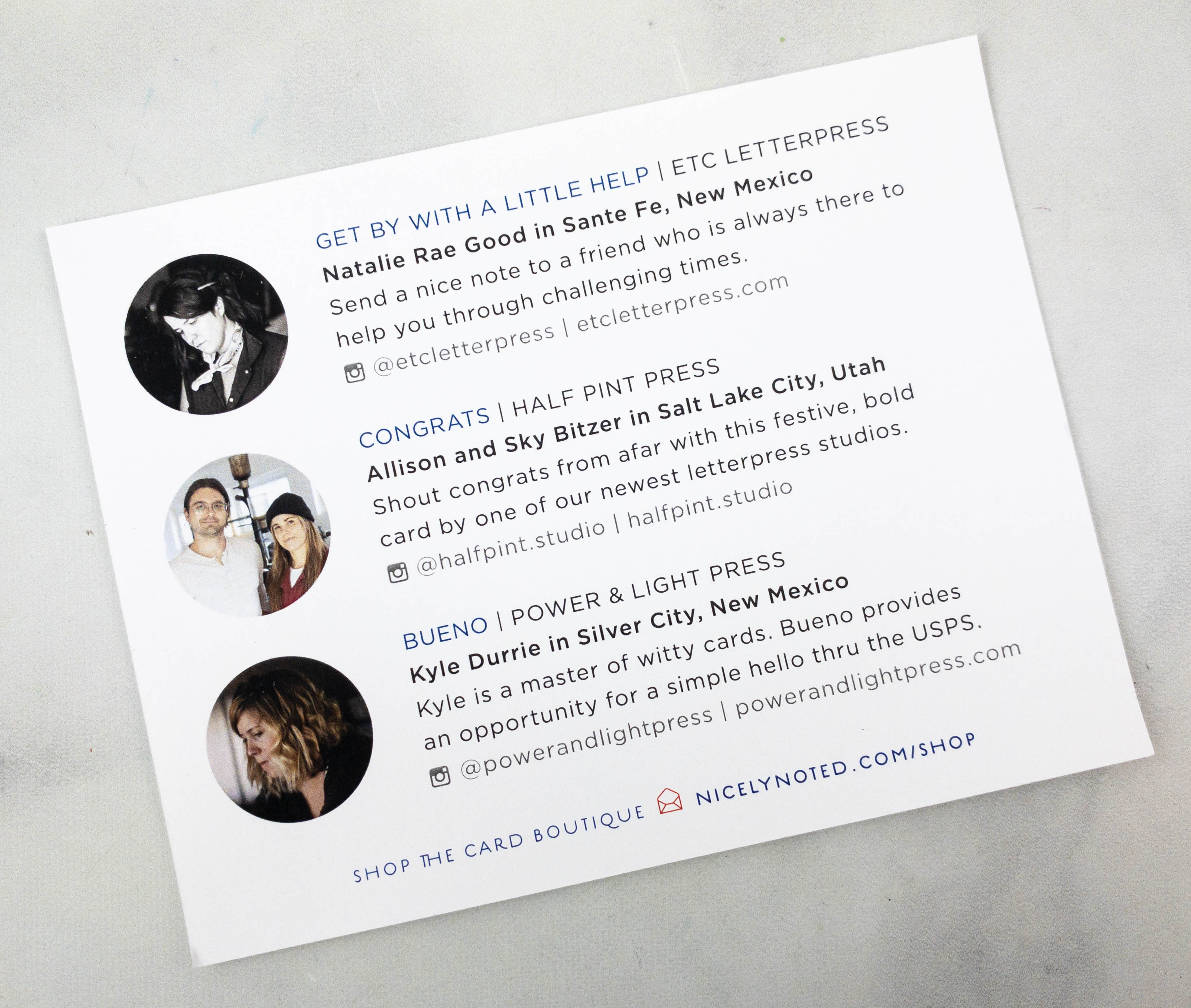 The card features artists behind this month's collection of letterpress cards.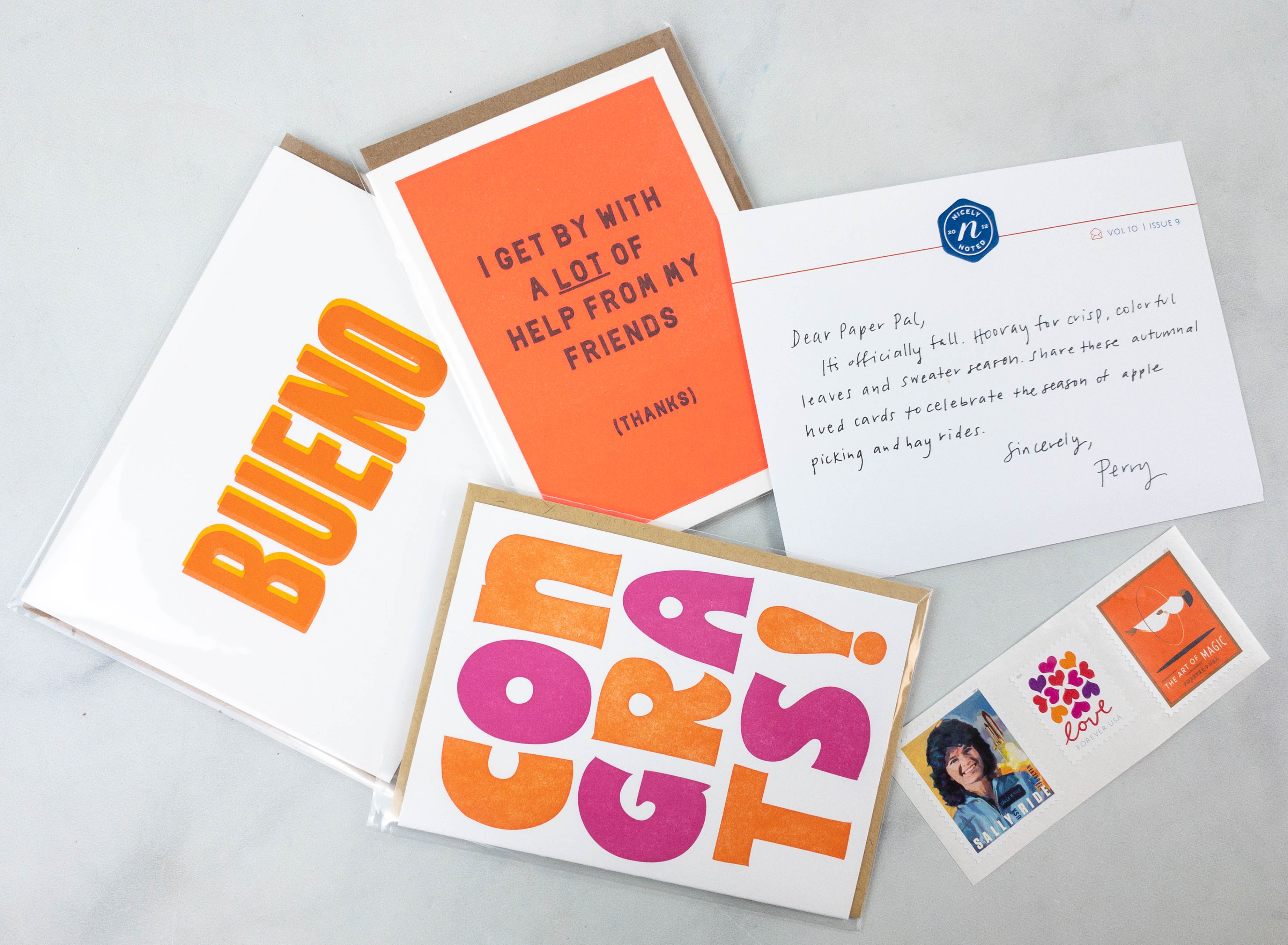 Everything I received this month!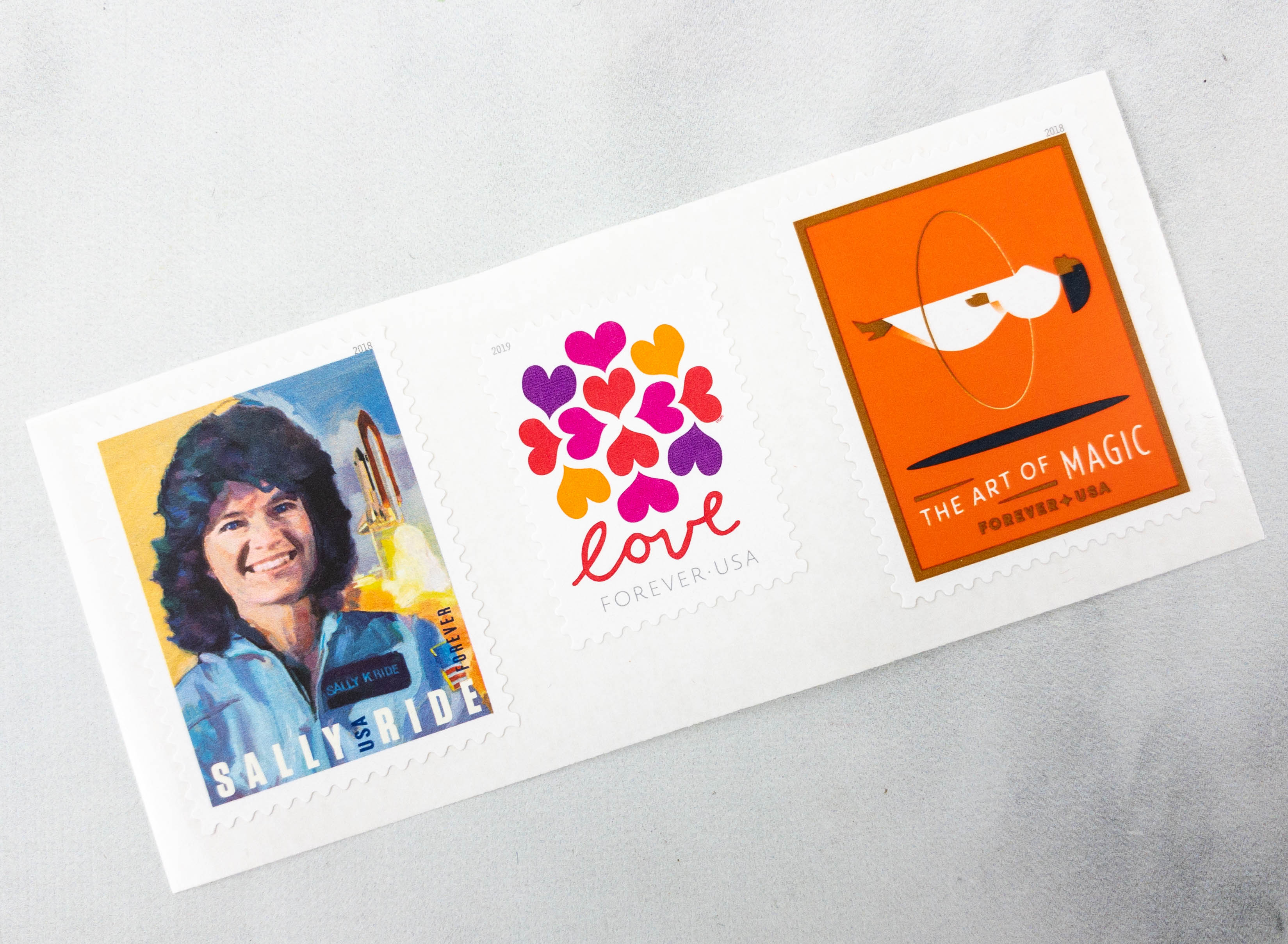 Postage. Every mail comes with 3 stamps which you can mix and match with the cards. One stamp features Sally Ride, the first American woman in space. The other two stamps feature Forever USA and The Art of Magic designs.
ETC Letterpress Get By With A Little Help ($5) The first card has a simple yet lovely design, with an orange background color and a white border. It's a perfect card to give a friend to let them know that their help is appreciated!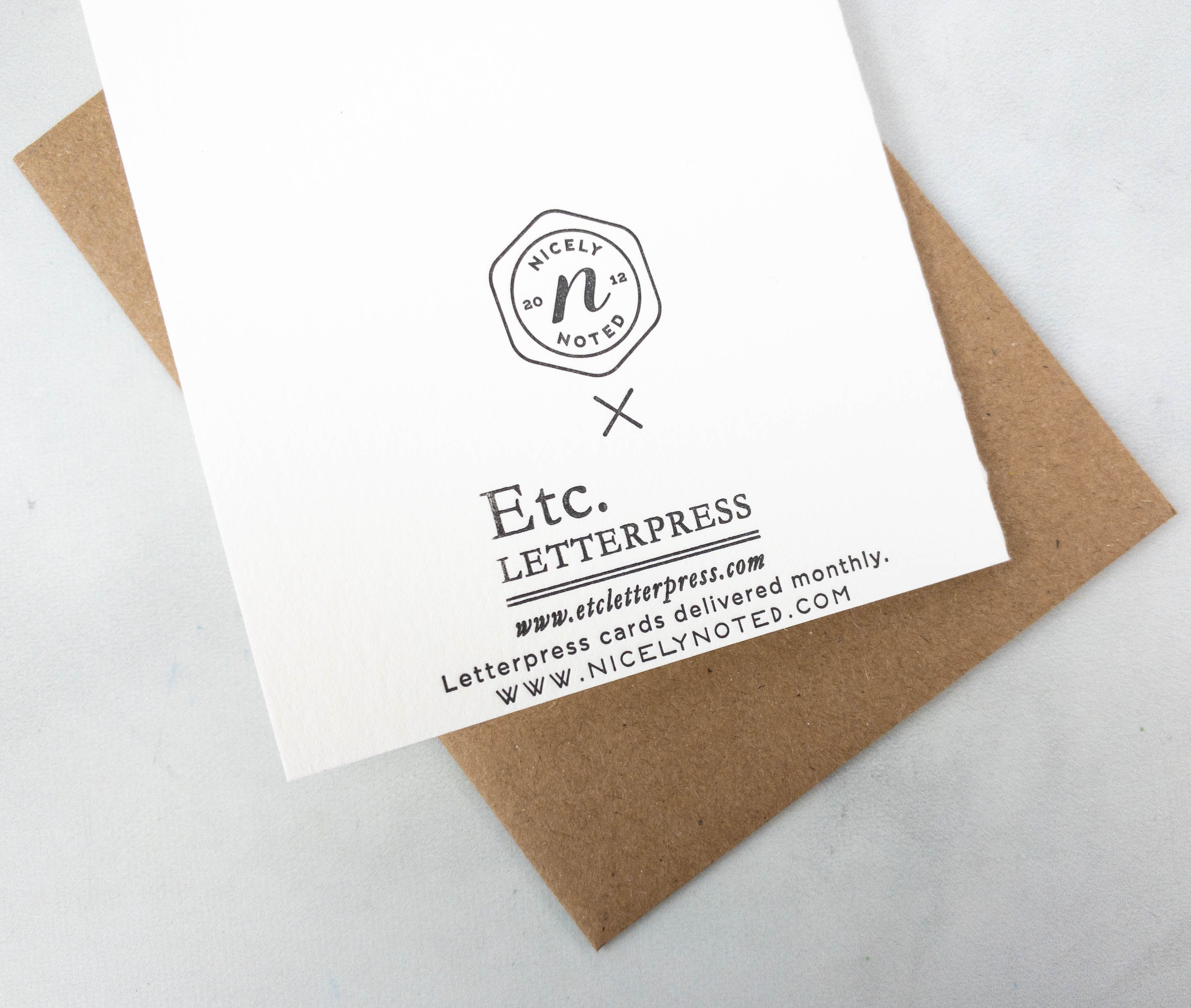 This is from ETC Letterpress and is beautifully printed by hand. It also comes with a kraft envelope.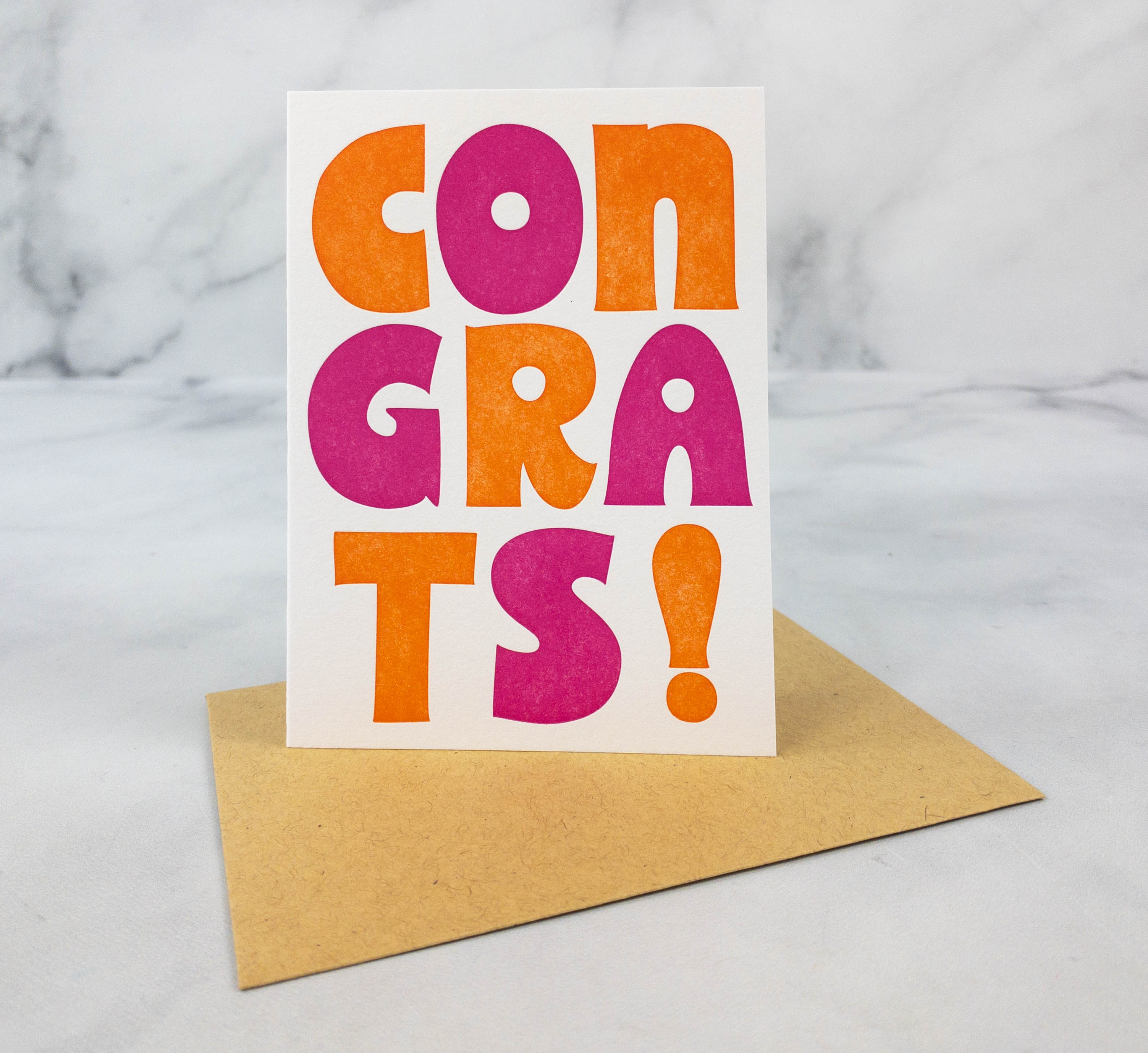 Half Print Press Congrats. Next up is a congratulatory card! It's a great way to let a friend or loved one know that we are with them on their achievements in life.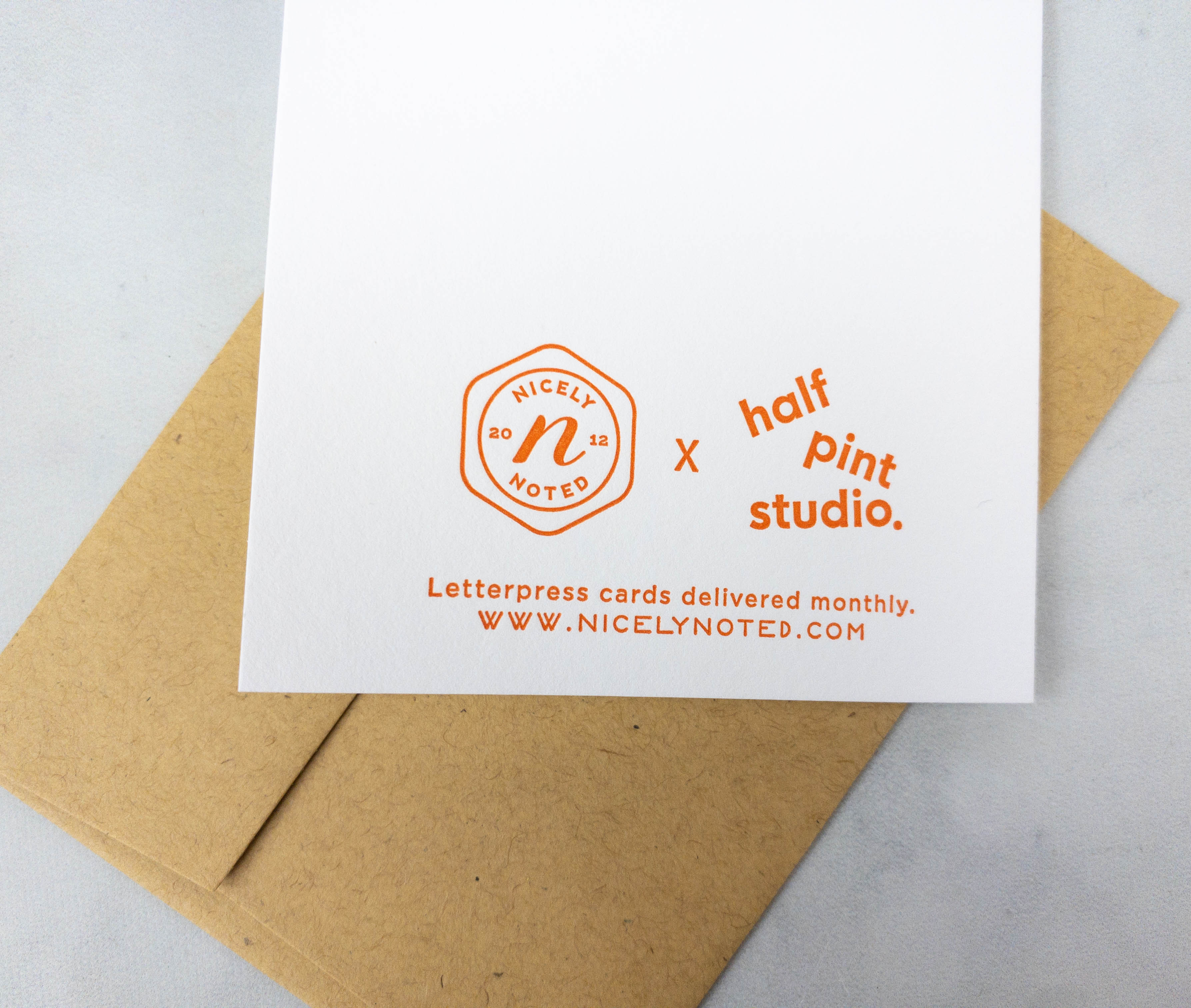 The card is made by Half Pint Studio. It comes with a kraft envelope as well.
Power & Light Press Bueno ($5.50) Printed on the last card is the word "Bueno", which means good. This is applicable for many occasions or even just to let someone know you're doing well!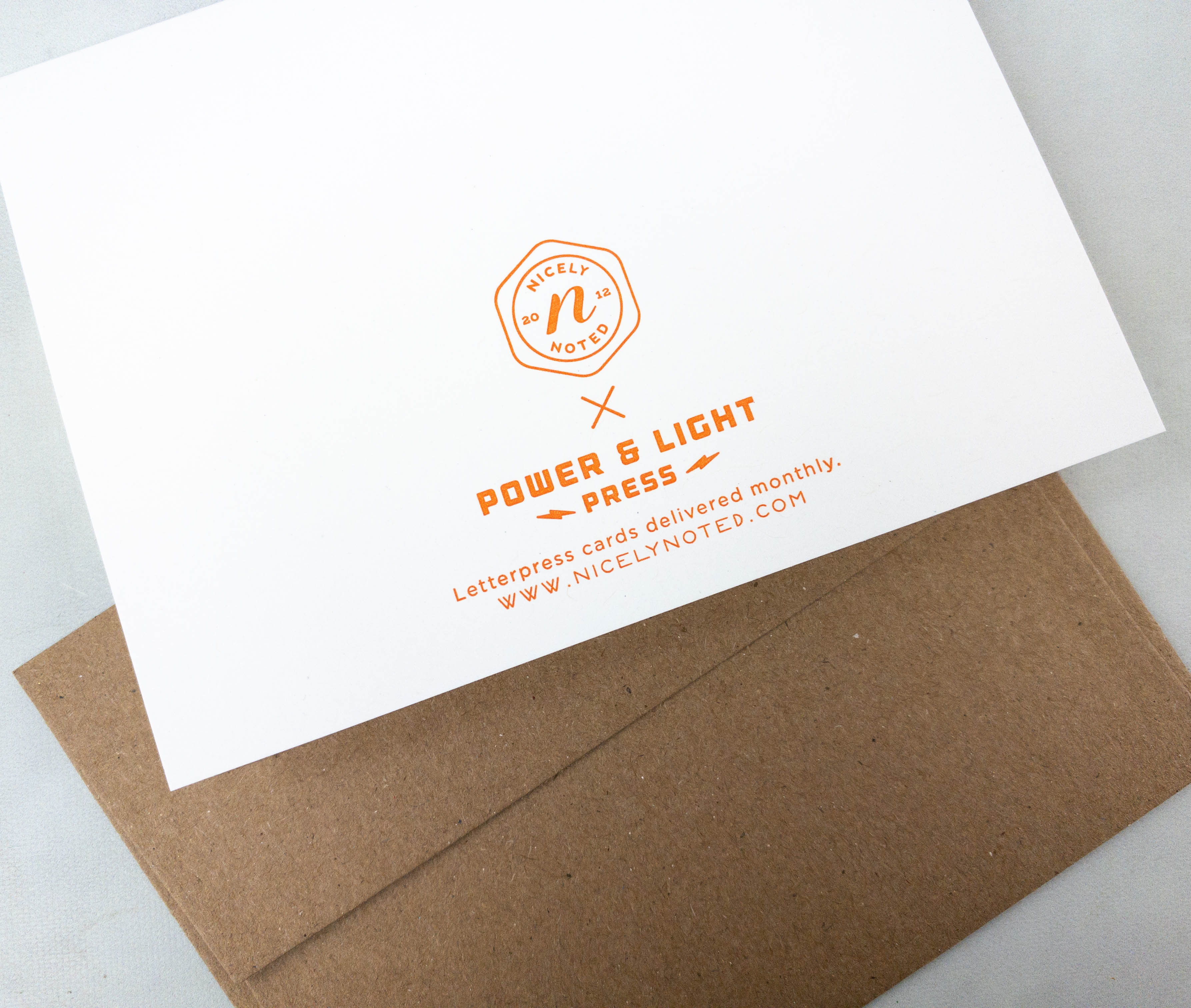 This card is printed on 100% PCW paper by Power and Light Press. Just like the other cards, it also comes with an envelope.
This month's Nicely Noted has 3 cards with positive messages! It includes a congratulatory card and a thank you card, as well as a simple card that says bueno. As always, each card came with their own envelope and there are also provided stamps, so sending the cards as soon as I finish writing a personal message won't be a problem. This subscription is really a nice way to refresh our stockpile of greeting cards every month. They also feature amazing artists and companies every month!
What do you think of this month's cards?