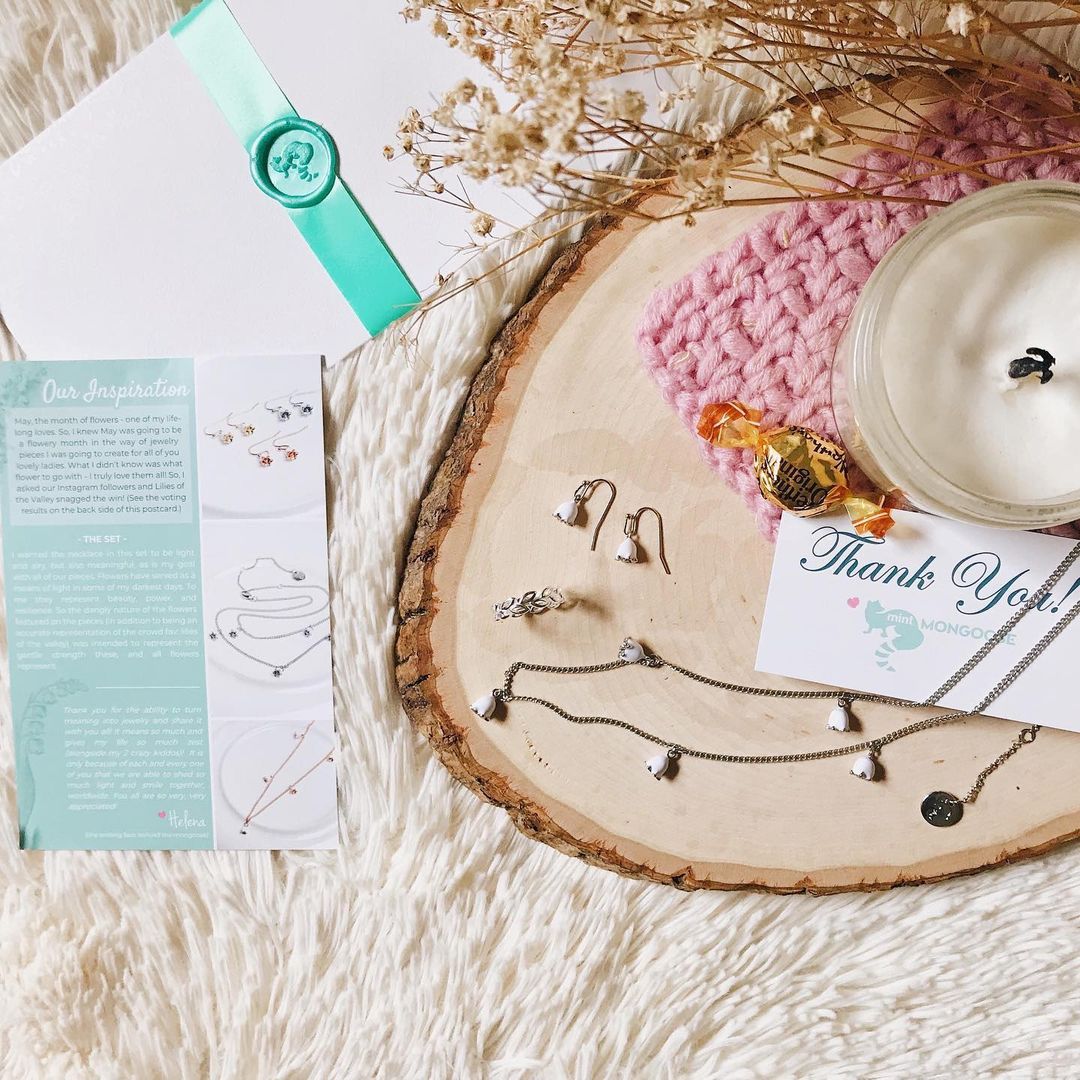 mintMONGOOSE, a jewelry subscription box, has released spoilers for their October 2021 box!
This month's set is inspired by the beautiful treed area behind my in-law's house.

Looking back into the forested area, the green trees are so thick it is difficult to tell where one ends and the next begins. On many occasions I have just sat staring at the life going on in the shadows, captivated.
mintMONGOOSE is $16.99 a month for 3 pieces of jewelry. New subscribers can pick either rose gold, silver, or gold when they sign up and current subscribers can modify their choice of rose gold, silver, or gold on the website. Check out all our mintMONGOOSE reviews to find out more about this subscription box!
Here's the necklace in Silver, Gold, and Rose Gold: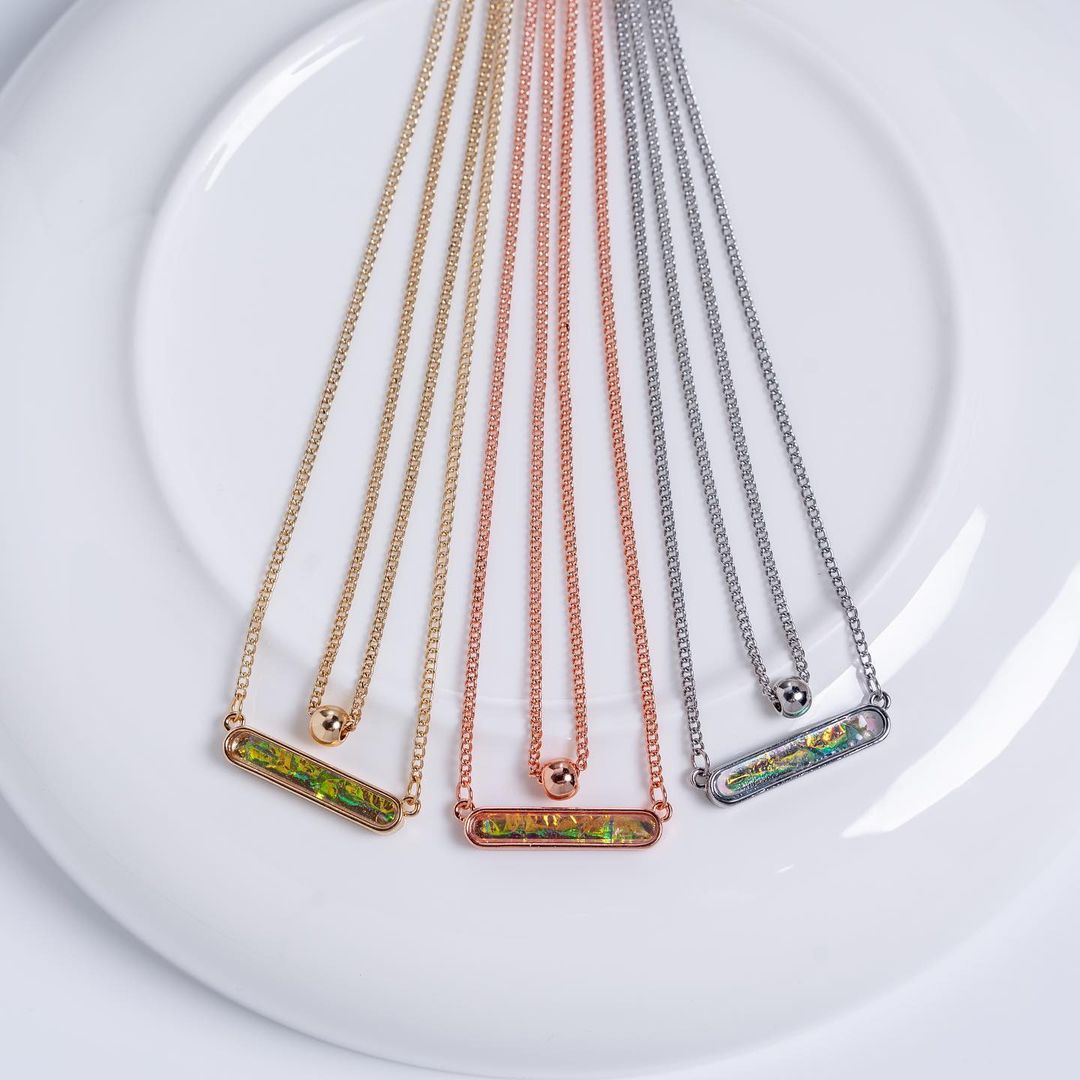 This beautiful necklace will be in our October boxes, along with the rest of the AWESOME set. The green abalone shell in this set is meant to symbolize the intertwined trees, ferns, and moss and the beauty they are when woven together.
mintMONGOOSE is a monthly subscription box containing 3 carefully selected jewelry pieces, delivered to your mailbox!  You'll get a free gift every 3 months and the subscription can be customized to your color preference: Silver, Gold, Rose Gold, or Surprise Me and you can choose to receive earrings or not! Depending on the plans you add on to your regular monthly jewelry membership, you may also receive a monthly pair of bonus earrings (for $3.99/mo.), a bonus ring (for $3.99/mo.), or a super-soft graphic t-shirt in line with that month's jewelry inspiration (for $9.99/mo.)!