Marvel Collector Corps is a bi-monthly subscription from Marvel Comics and Funko, available through Amazon! The box promises 4 to 7 collectibles in every box, including an exclusive vinyl Funko Pop! for $29.99.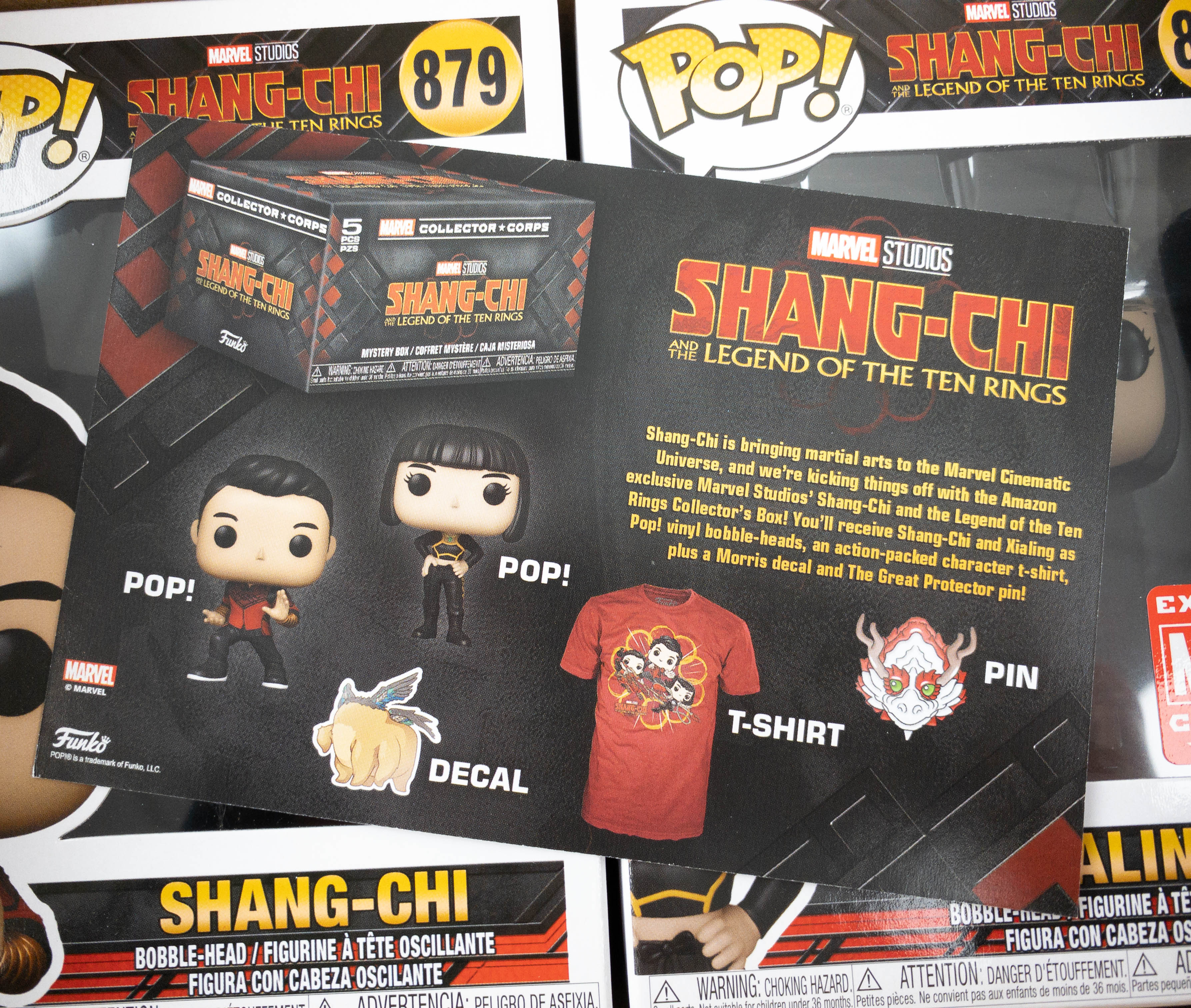 This card lists all the items inside the box, with individual item photos.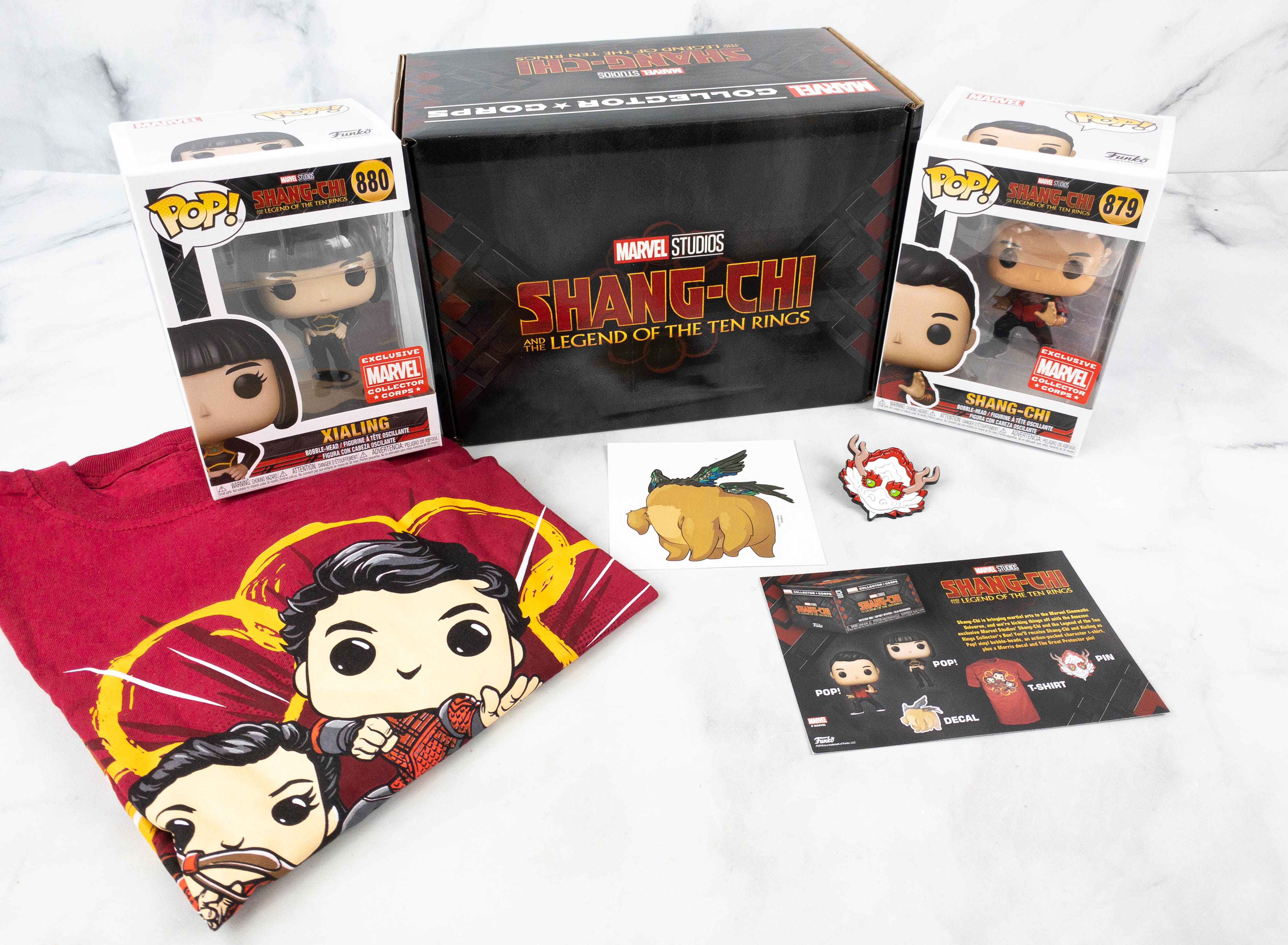 Everything in the September 2021 box!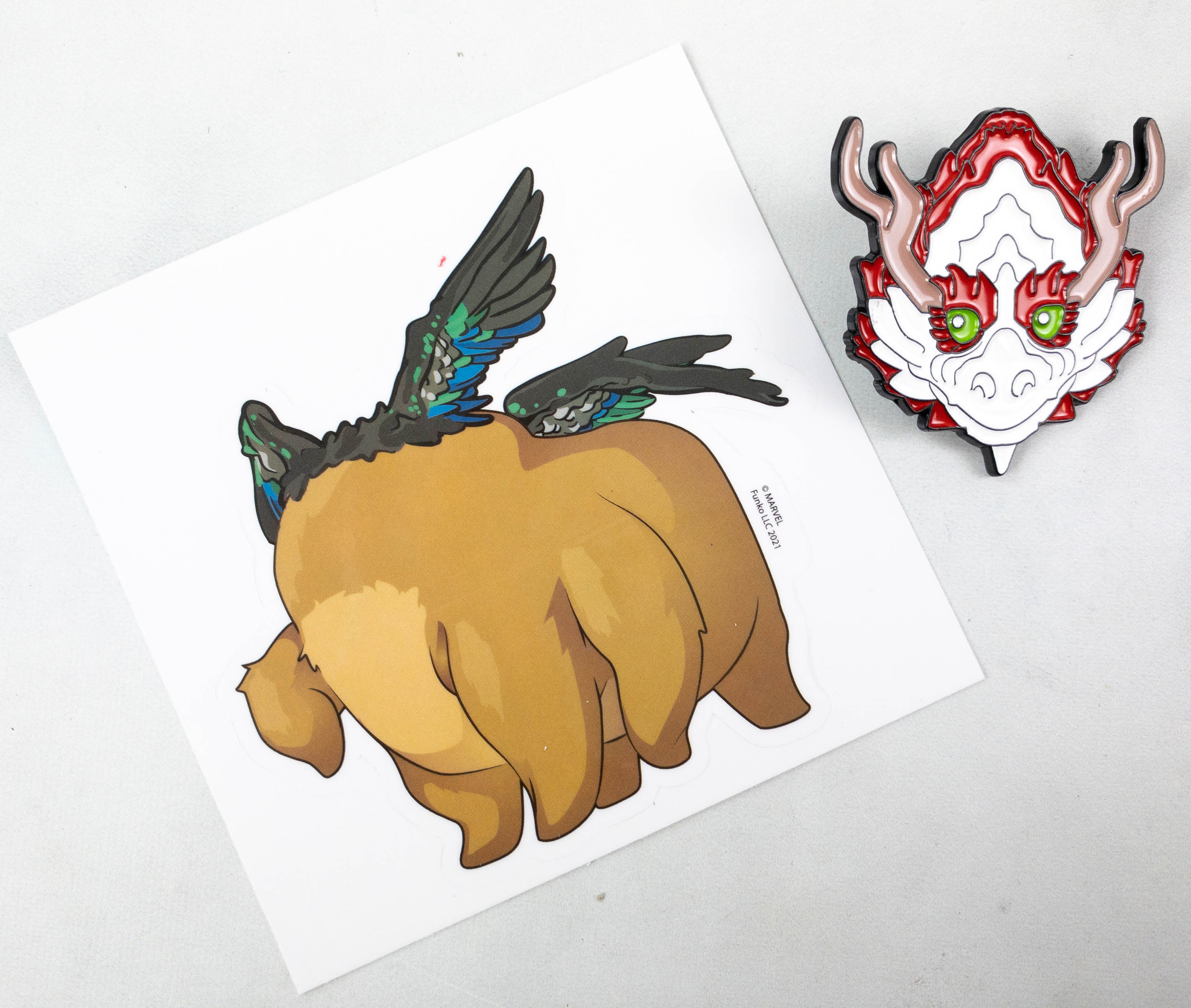 Decal. This decal features Dijiang, a mythical creature which has no face, four wings, and six feet. It lives in a constant state of confusion, but also likes to sing and dance.
Pin. The pin is a dragon also known as the Great Protector. It may be confused with Fin Fang Foom but it's actually a different dragon as it's in red and white!
T-Shirt. I also received a red t-shirt with an action packed graphic print of Shang-Chi. Aside from the main character, it also highlights the women from the movie which includes Katy and Xialing. Together, this trio is a powerful team to fight the bad guys!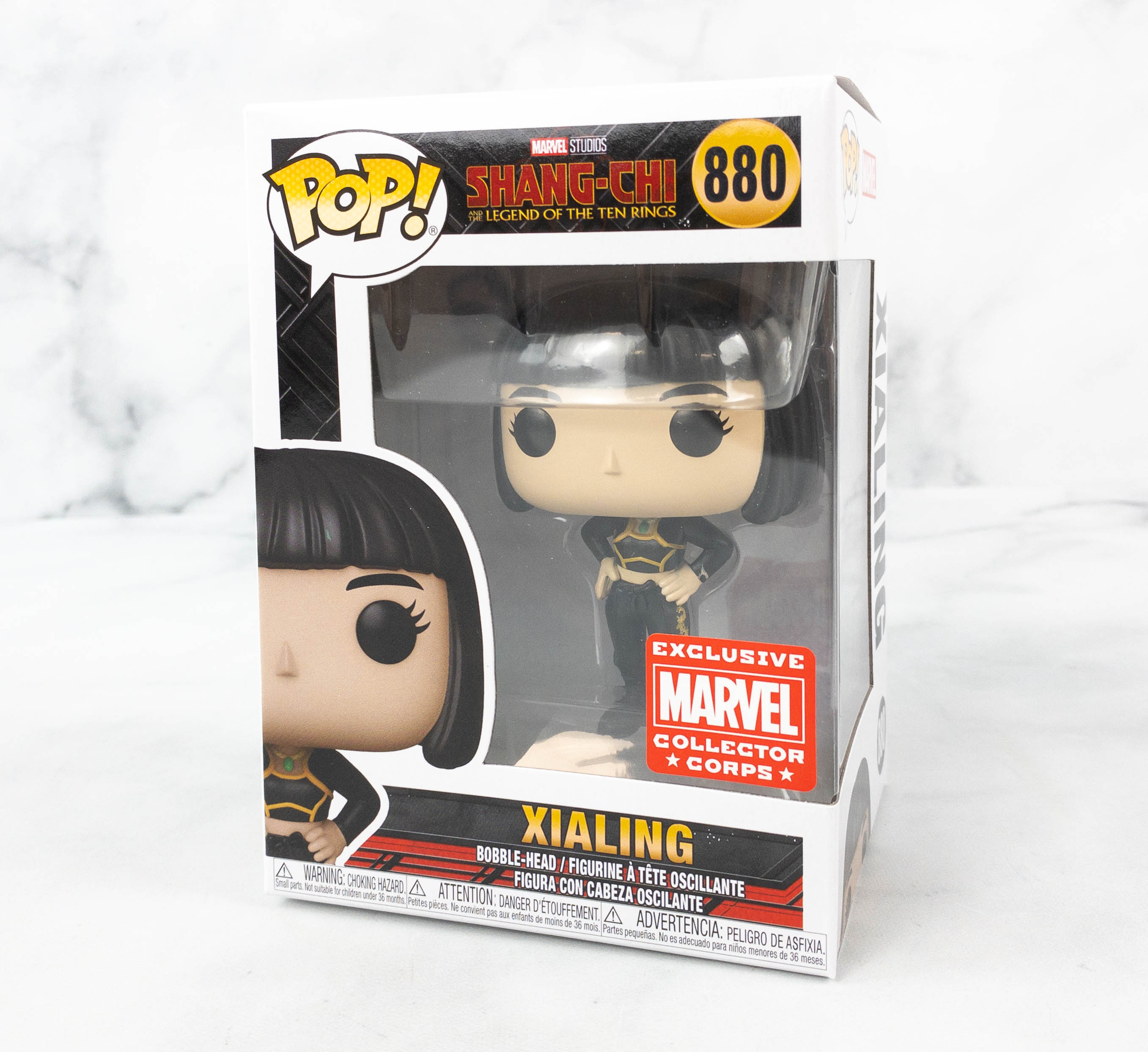 Funko Pop! Shang-Chi and the Legend of the Ten Rings #880 Xiangling Bobble-Head. There are two POP! figures in this box. The first one is Shang-Chi's sister, Xialing.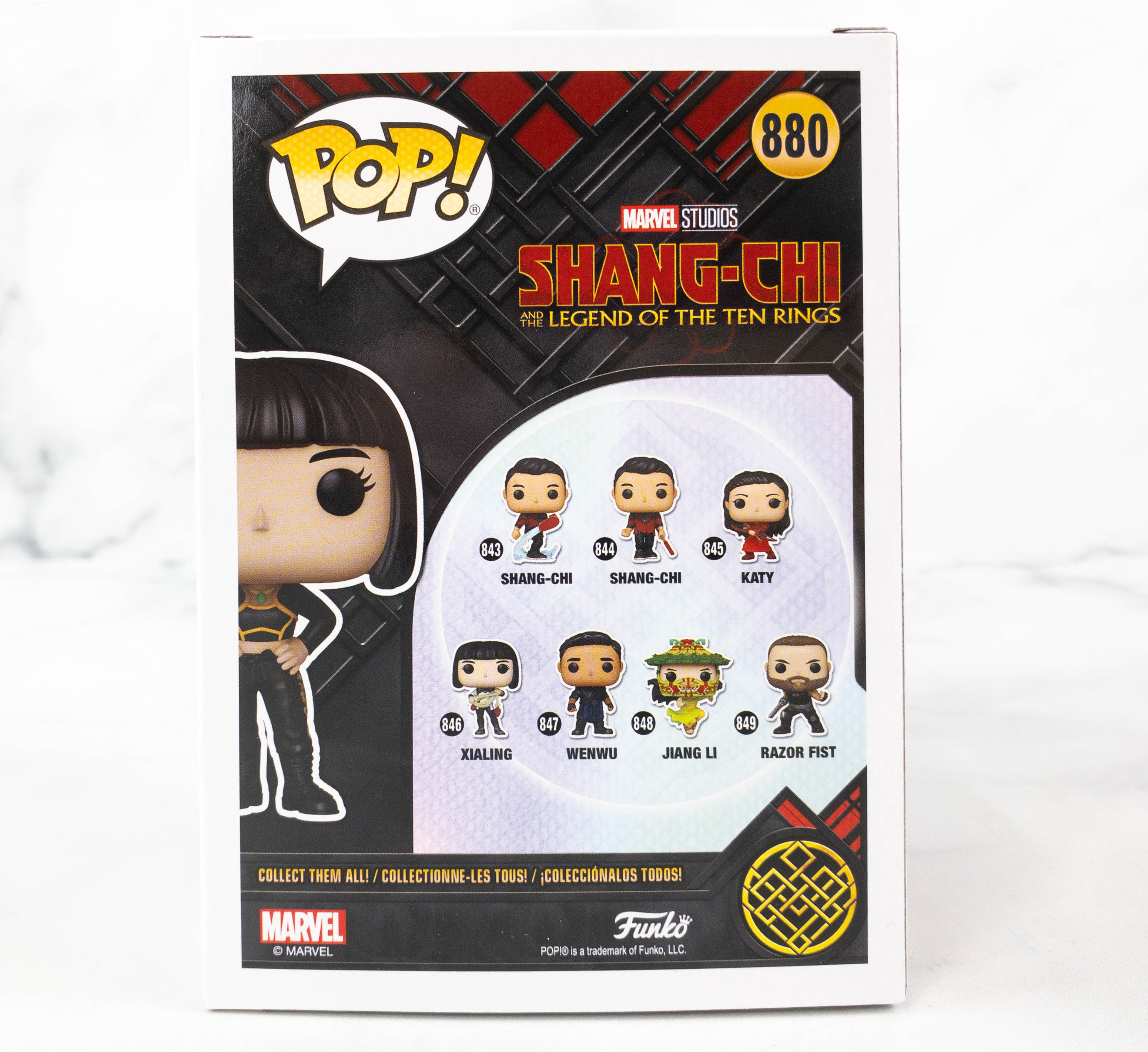 The box shows other available characters from the Shang-Chi POP! collection.
She has a short black hair with straight bangs and an all-black attire. The details and paintjob are good!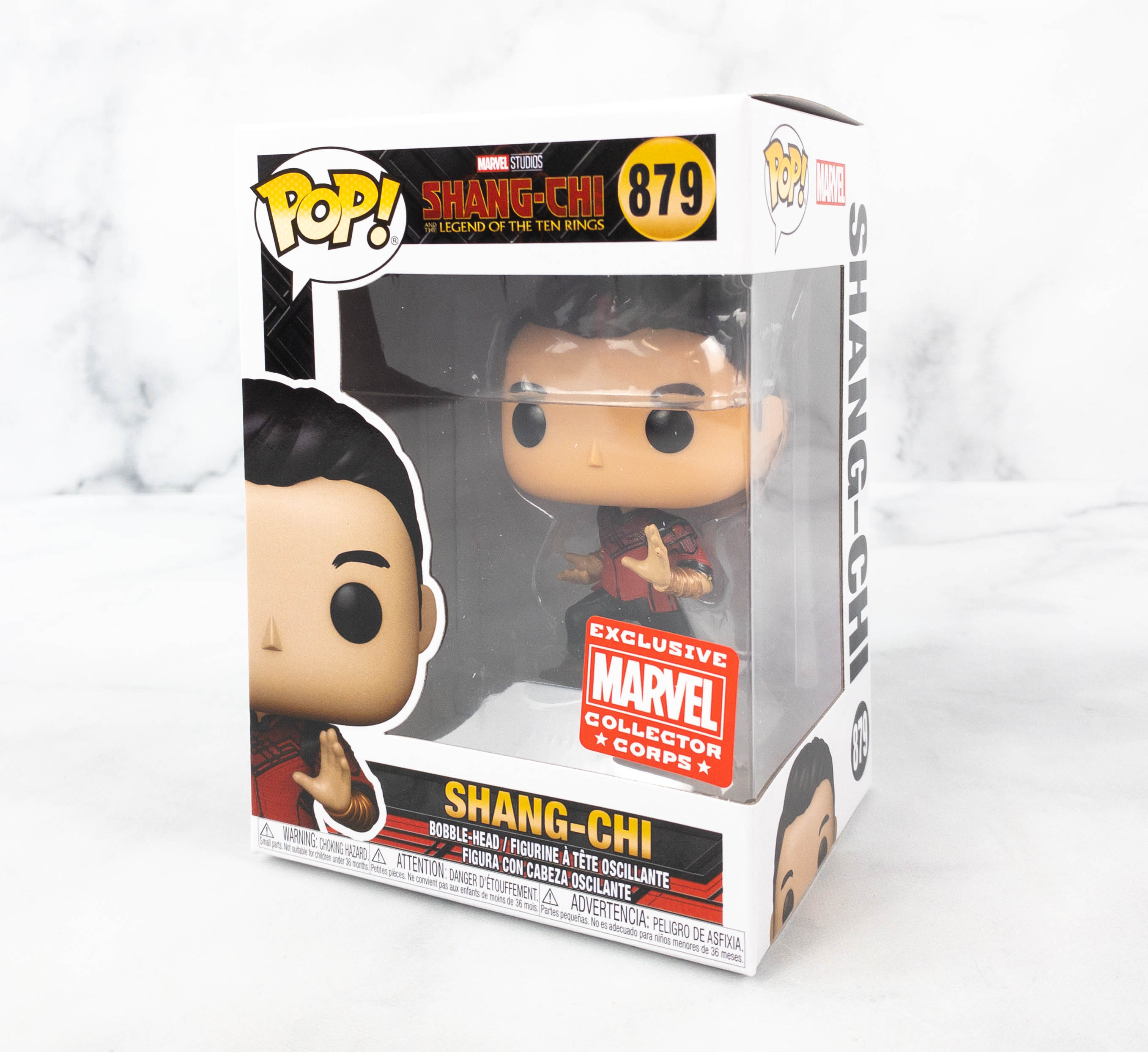 Funko Pop! Shang-Chi and the Legend of the Ten Rings #879 Shang-Chi Bobble-Head The next POP! figure is none other than Shang-Chi!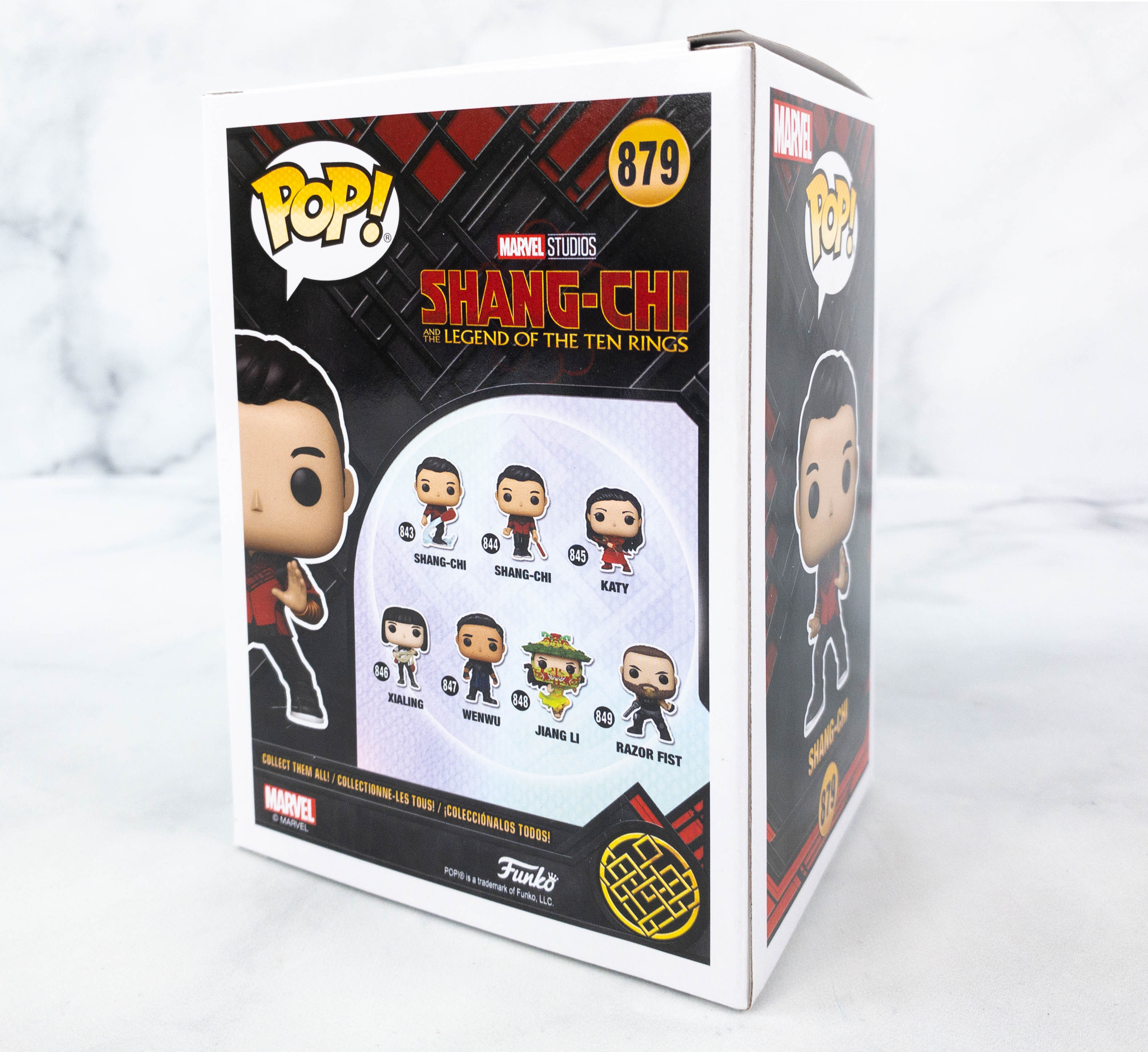 At the back, you'll also find the other characters from the Shang-Chi POP! collection.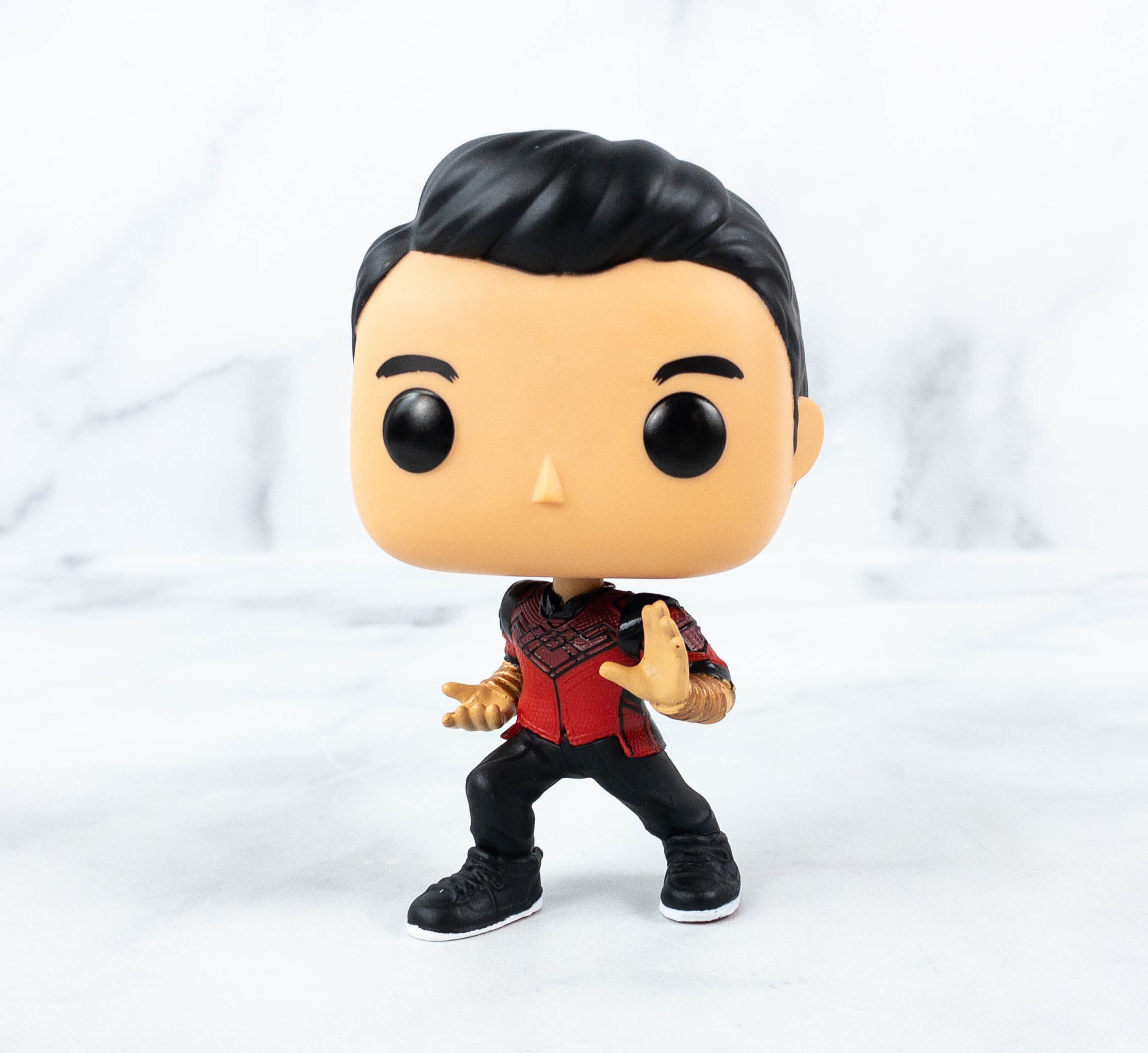 Shang-Chi is in his fighting pose! He's proficient in numerous unarmed and weaponry-based wushu styles, including the use of the gùn, chainsticks, and jian.
My September Marvel Collector Corps is packed with great quality merch featuring Shang-Chi and the legend of the Ten Rings! It includes a pin, decal, t-shirt, and two POP! figures. My favorite is definitely the tee! The material and the print are of great quality, and I love that it features not just Shang-Chi but Katy and Xialing as well. If you're a Marvel fan, this subscription is one of the best ways to get the latest and coolest merch from the franchise!
Are you a Marvel fan? What do you think of this box?