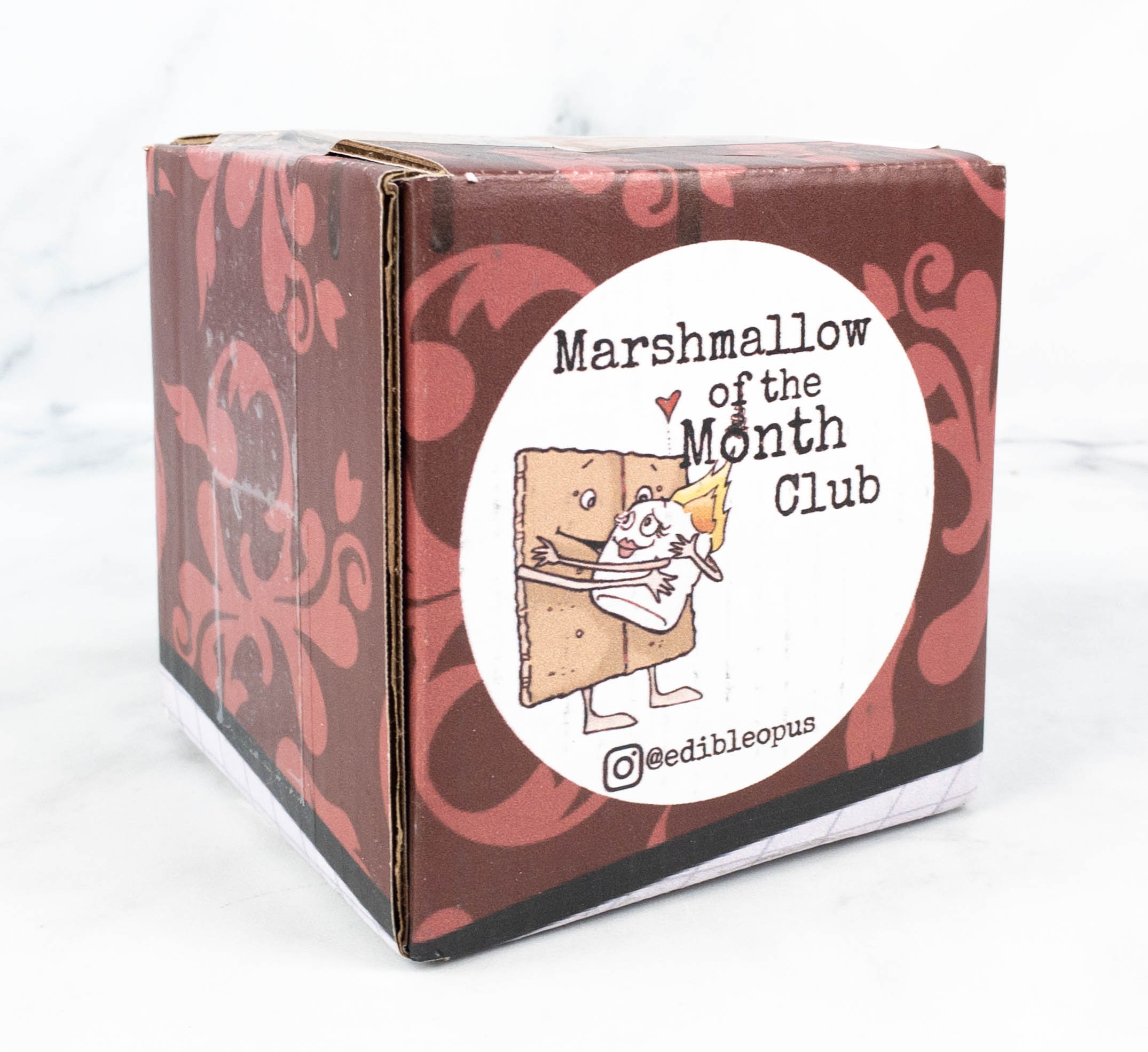 Marshmallow of the Month Club by Edible Opus sends all-natural marshmallows to your door every month! Each box includes 6 bite-sized marshmallows, plus homemade graham crackers, a chocolate surprise, and a curated drink (your choice among coffee, tea, and chocolate) based on the current month's marshmallow flavor. Their marshmallows are made using fish-based gelatin, which is perfect for pescatarians. No eggs and corn syrup also make them guilt-free confections. The subscription is $25 per month. Edible Opus marshmallow subscription box made the list in our 2021 readers' choice picks of best hidden gem subscriptions!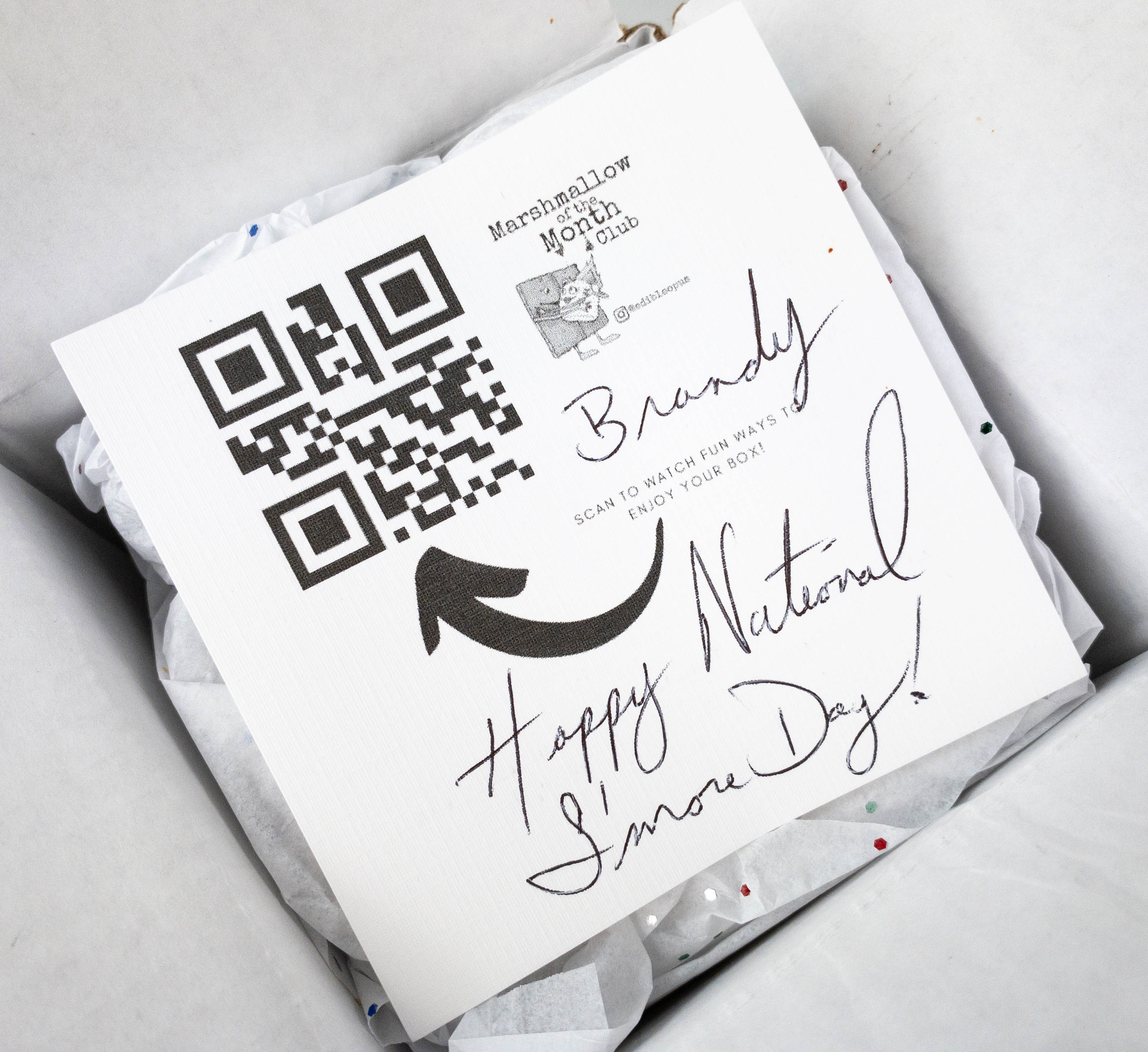 Everything was wrapped in tissue paper. There's also a card sitting on top of the goodies!
According to the card, they are celebrating their second year anniversary this August!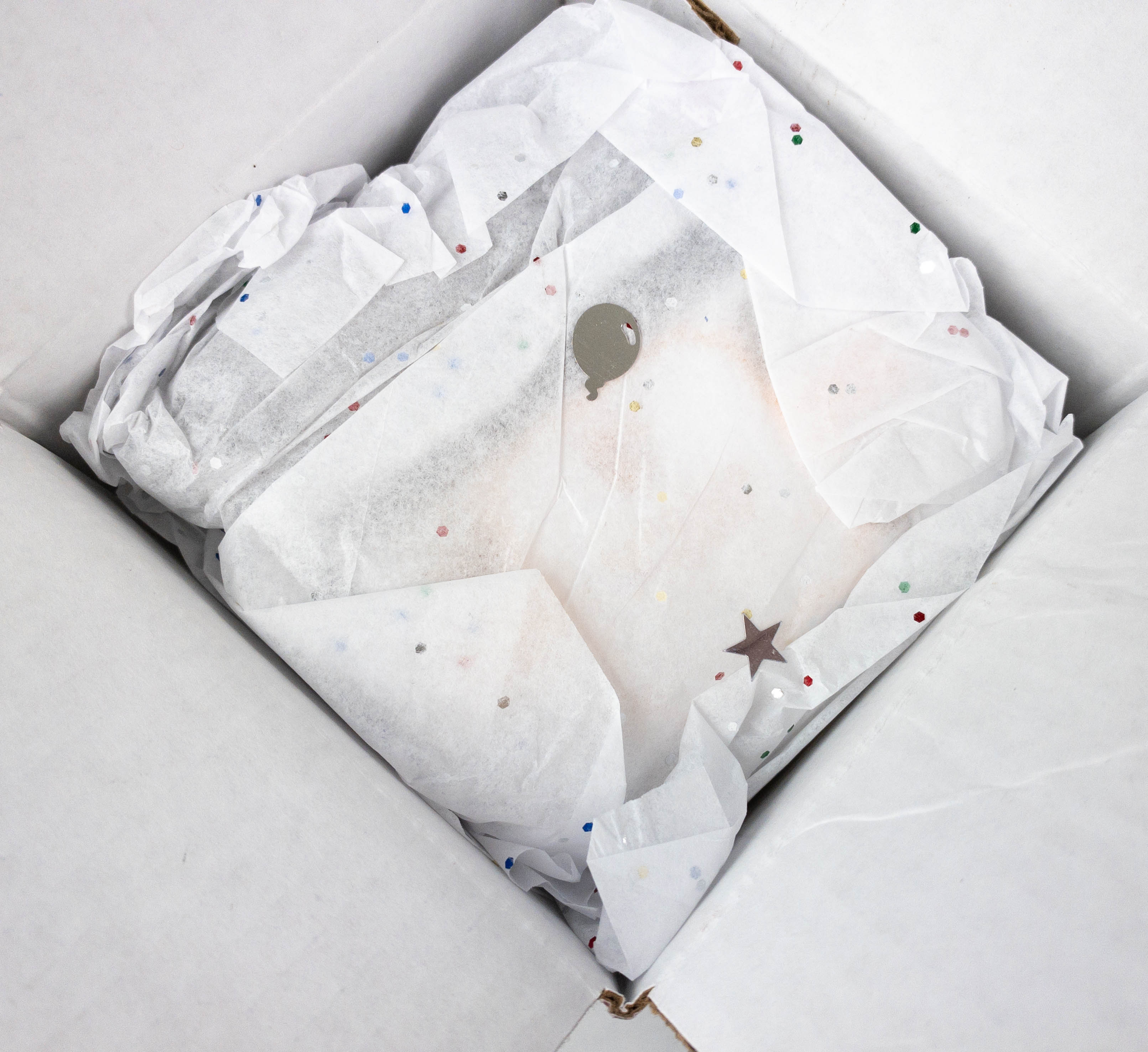 I'm excited to finally open this box!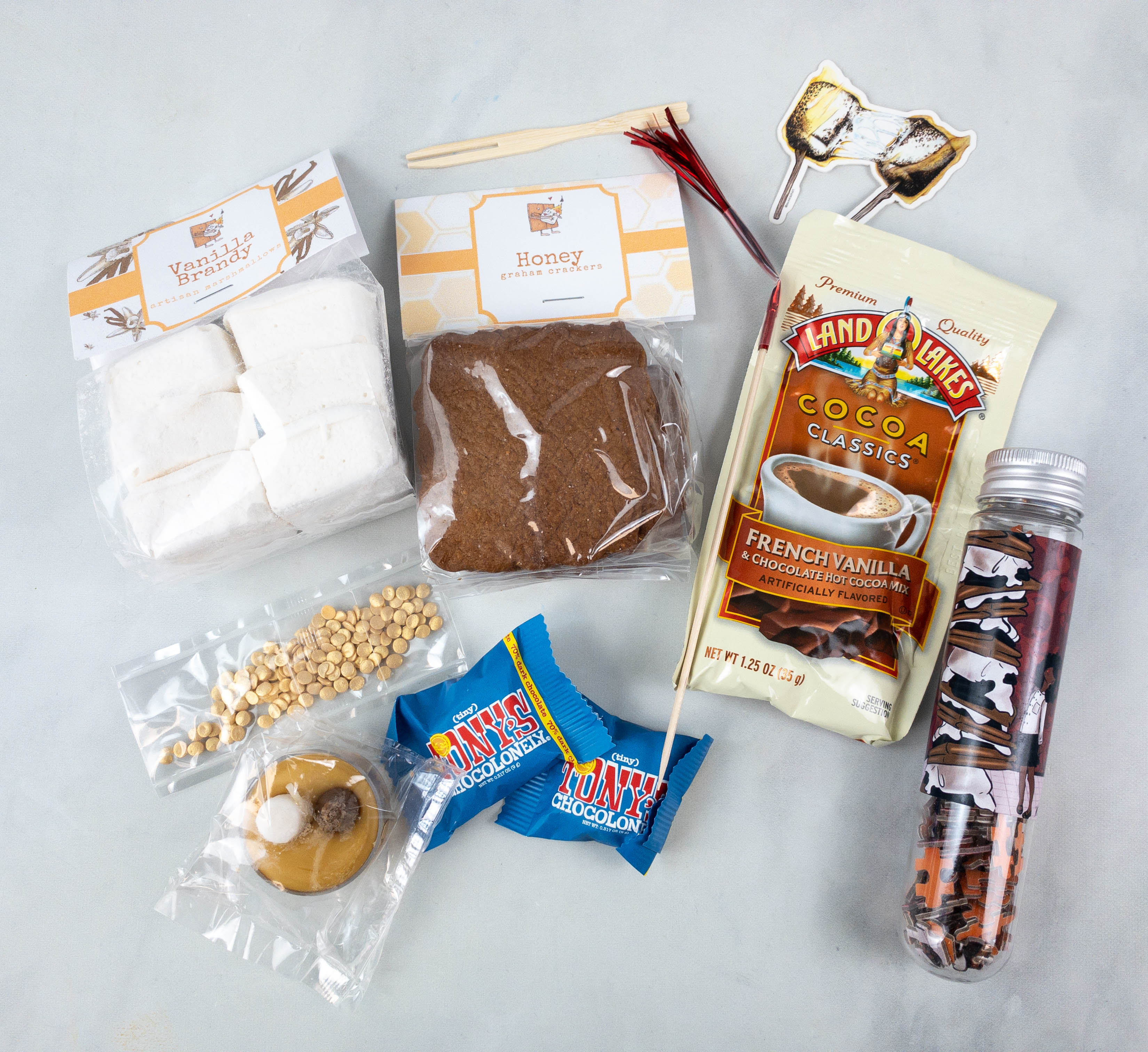 Everything in my box!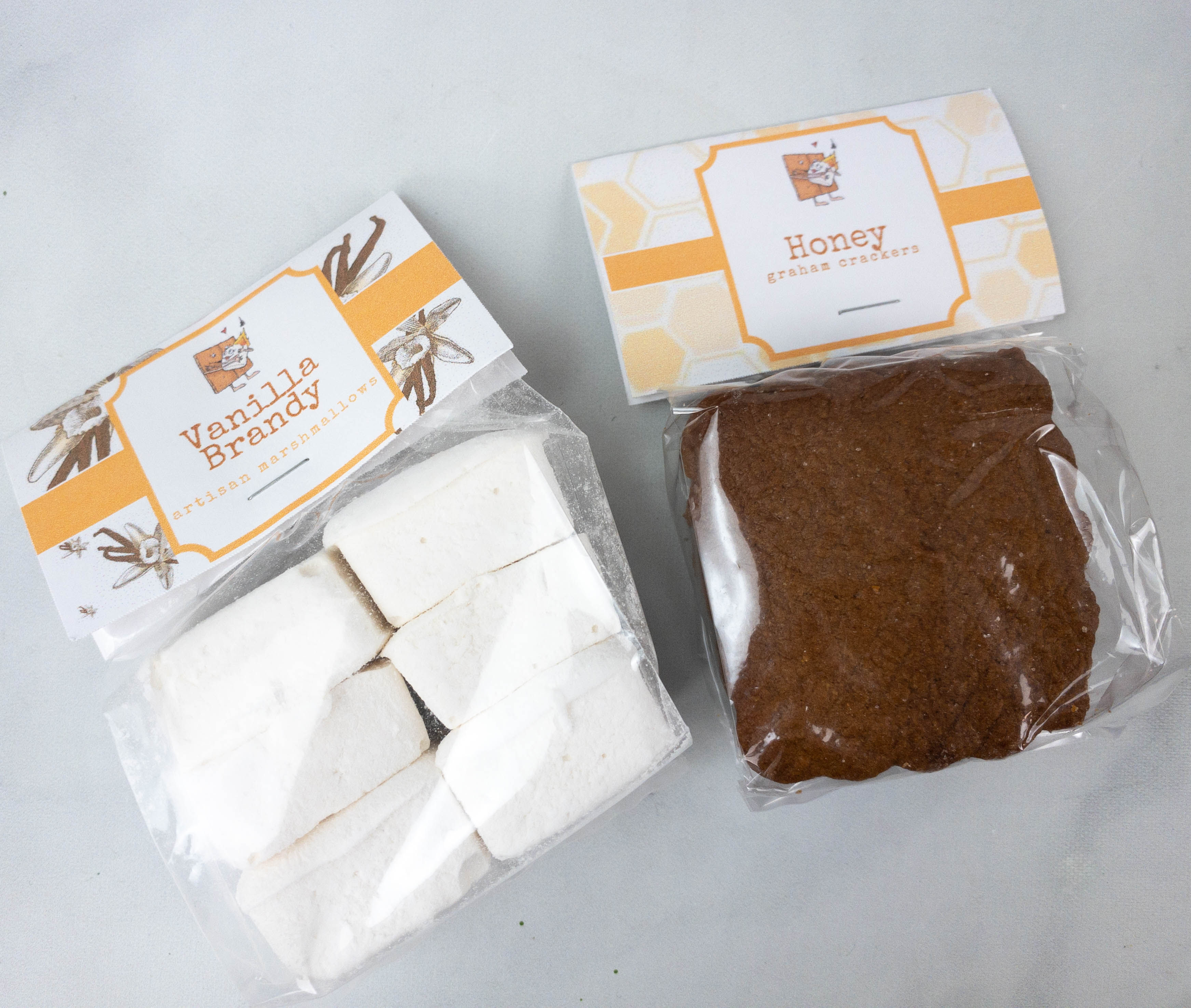 The items came individually packed for extra protection during shipping. The main goodies included the vanilla brandy-flavored marshmallows along with some honey graham crackers.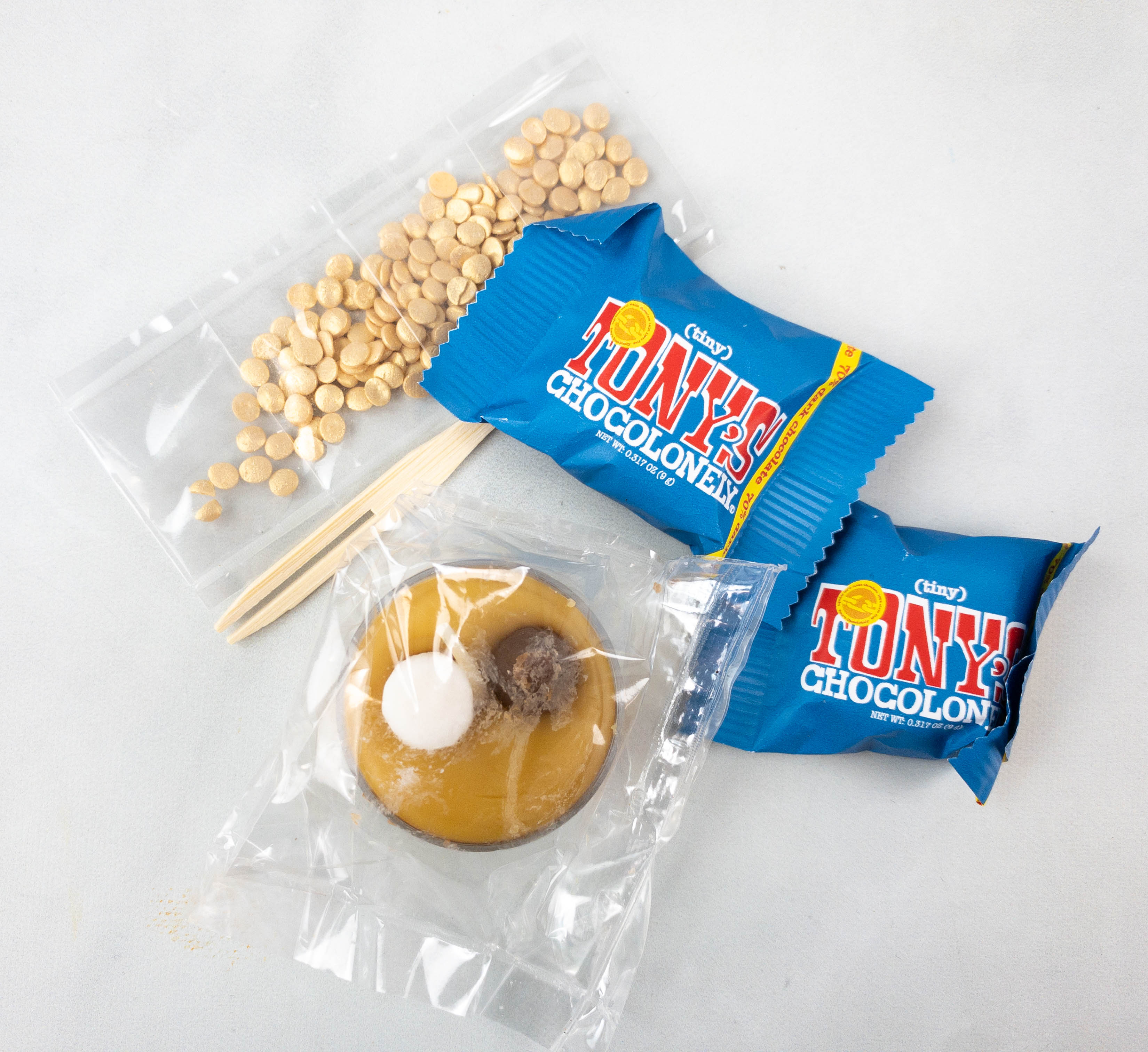 I also received sprinkles, Tony's Chocolonely bars, a small skewer for roasting the marshmallows, and a graham cracker inspired candle!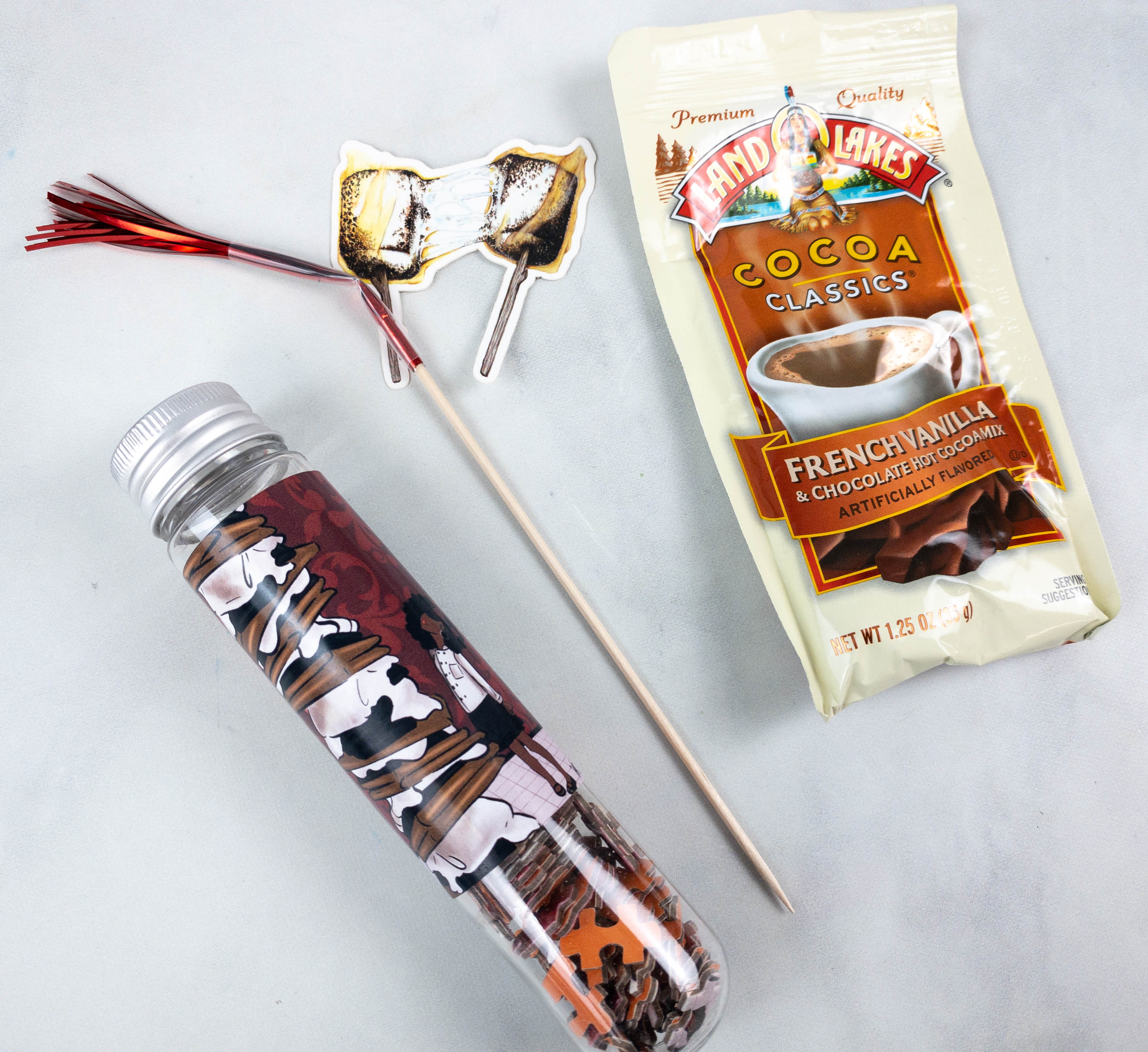 Each month, subscribers can choose to receive chocolate, coffee, or tea with their marshmallows. I picked chocolate and I received this French vanilla flavored hot cocoa! Since it's their anniversary, they included extra goodies this month like the little sparkler that we can use for decorating the s'mores, a marshmallow sticker, and a mini puzzle.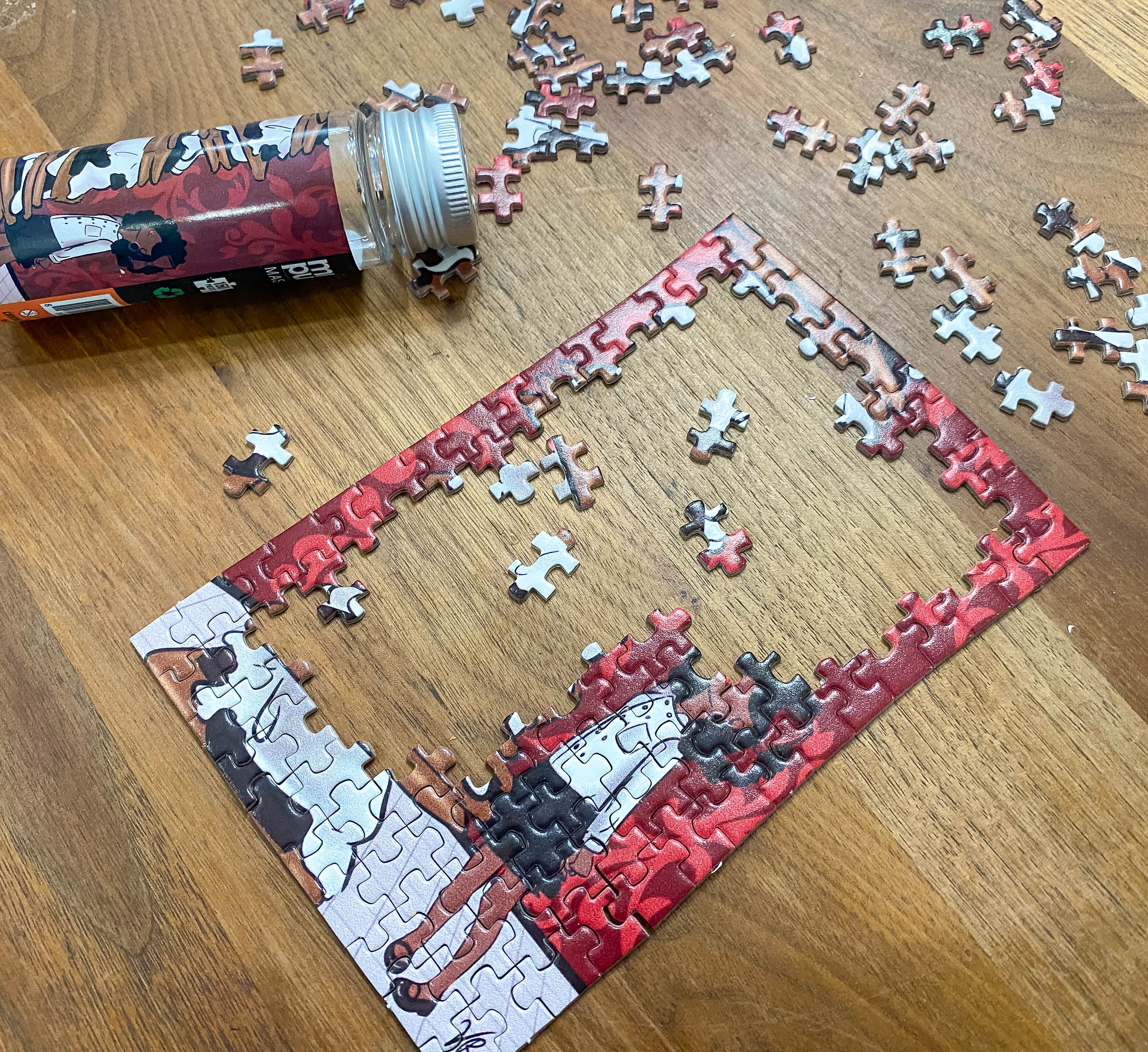 My kids and I enjoyed putting the puzzle together!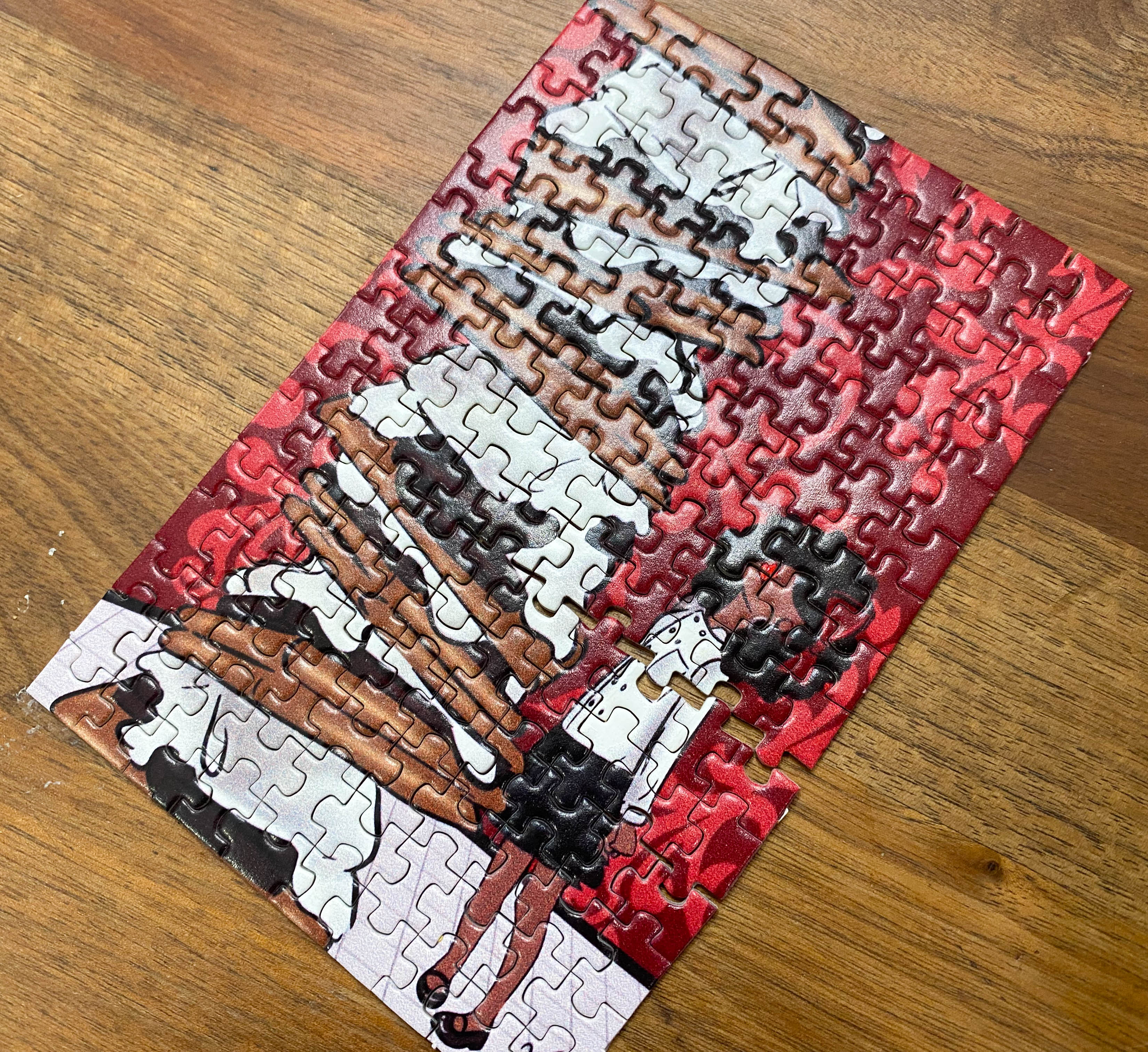 Here's how it looks like once it's done! It features a tall stack of s'mores!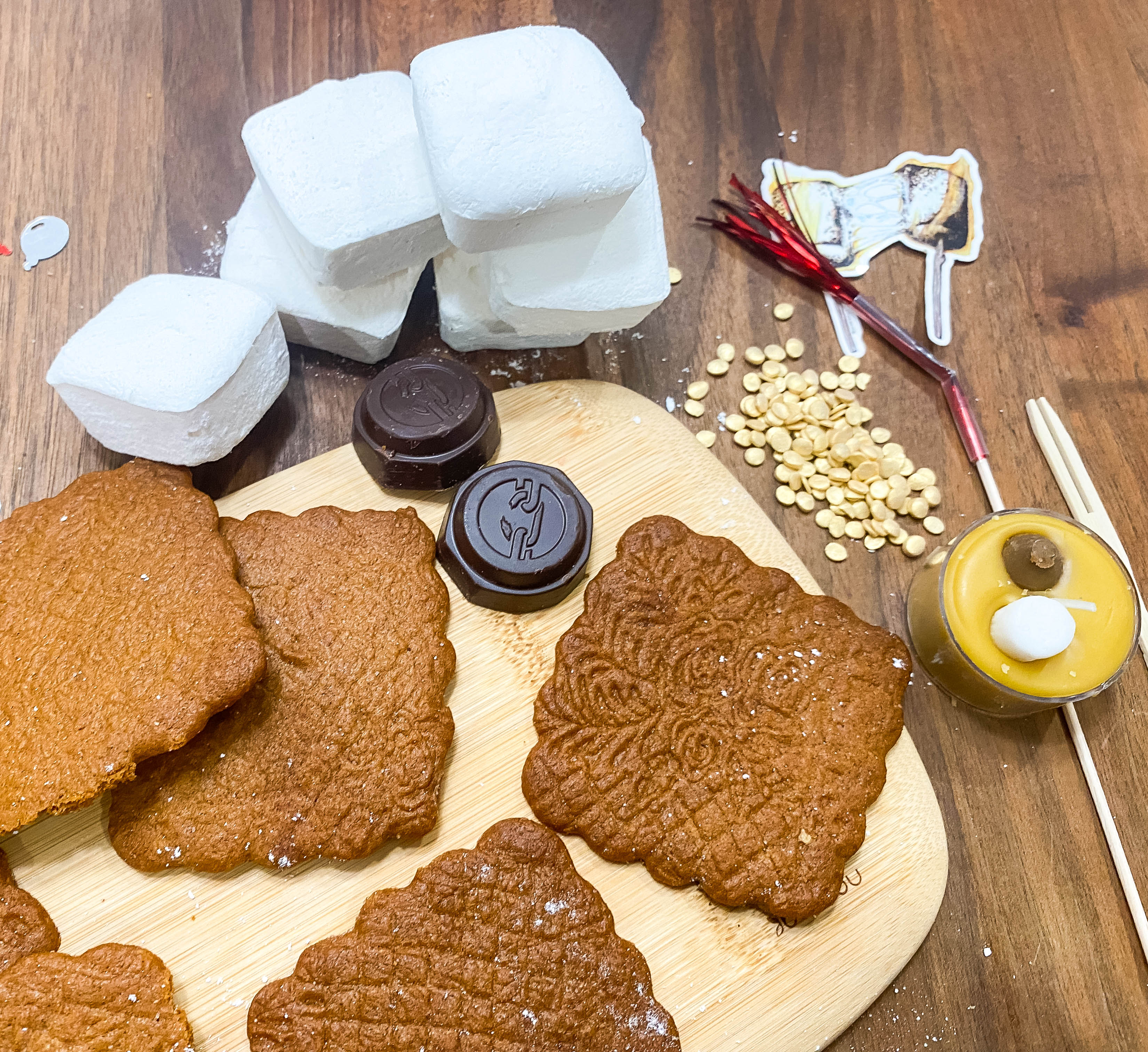 Now, we're ready to make the s'mores! The graham crackers are slightly bigger this month. The impressions on each graham are beautiful.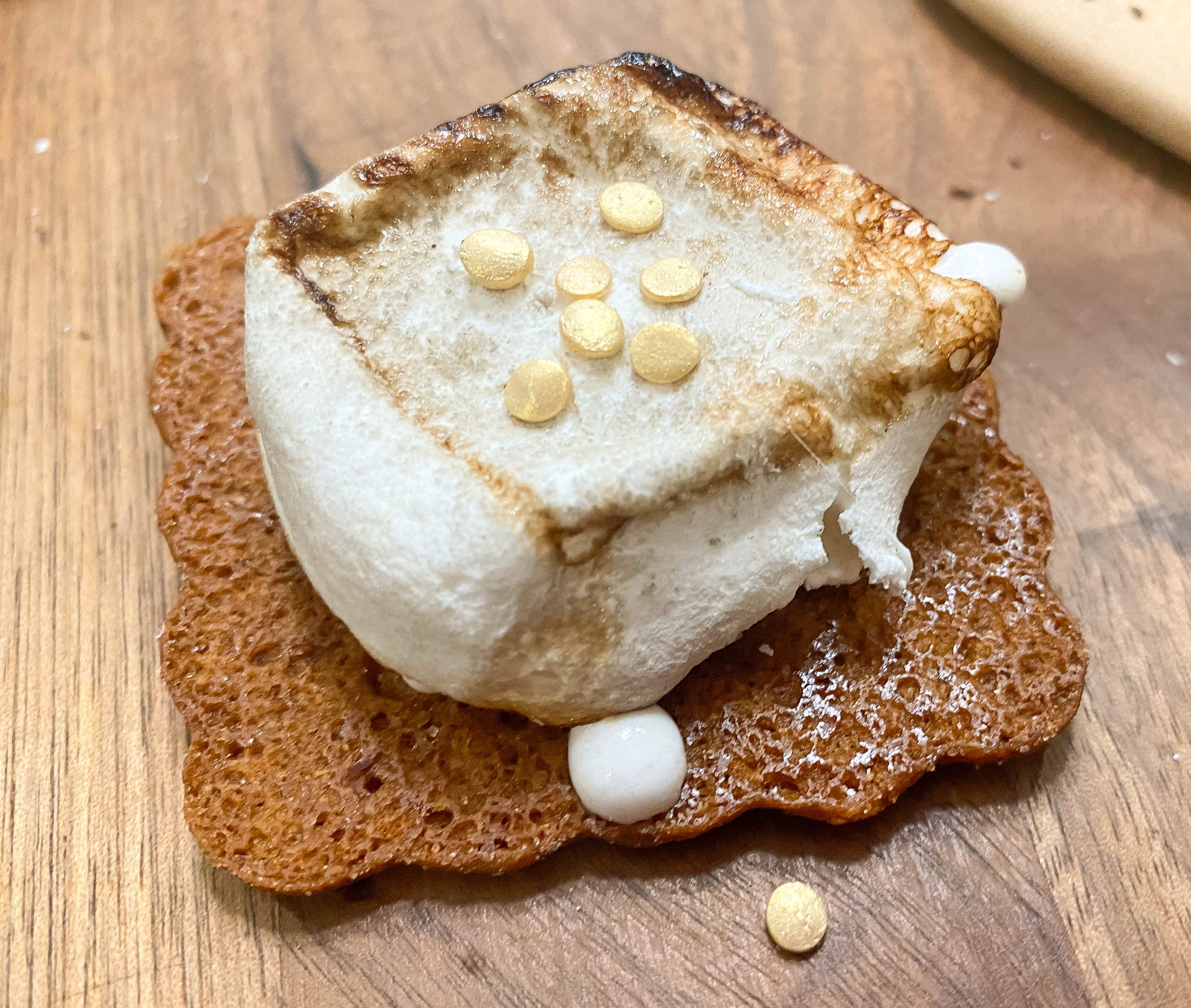 After roasting the marshmallows, I immediately put it on top of the chocolate on a graham cracker and added some sprinkles. Yum!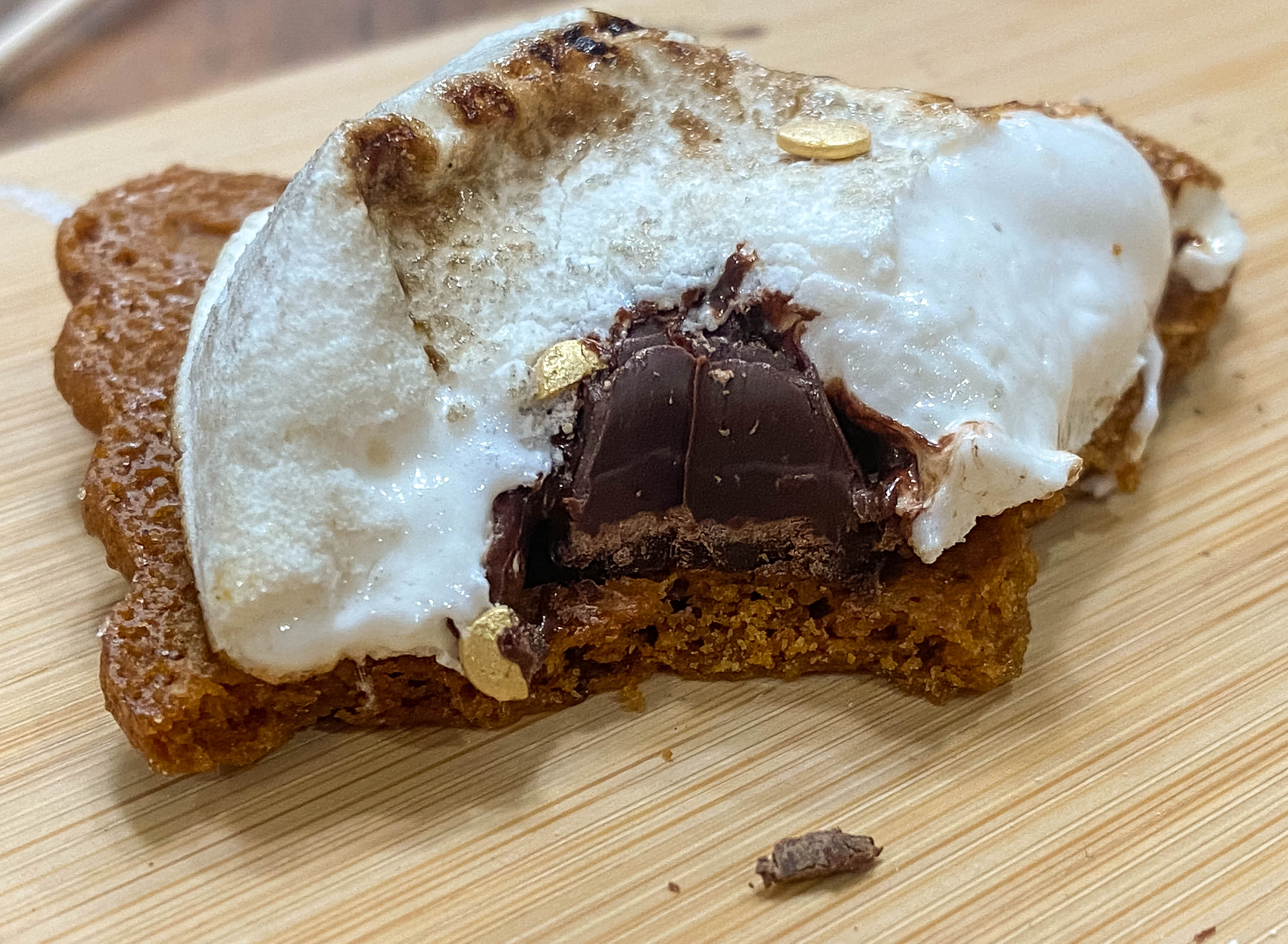 This was so good! I could really taste the vanilla and brandy notes from the marshmallow, and the chocolate complemented them well.
It was another fun box from Marshmallow of the Month Club by Edible Opus! For their second anniversary, they sent vanilla brandy marshmallows and honey graham crackers which tasted perfect with each other. There are also non-edible extras like the mini puzzle and the sticker! The graham cracker inspired candle is also really cute. Overall, the experience in making these campfire delights just gets better and better every month. I love trying out the new flavors and sharing them with my family. We also get to bond over making s'mores in the comforts of home. If you're a marshmallow lover and you're on the lookout for best gourmet marshmallows for making s'mores, this is a great subscription to try! It's an amazing family activity that we just all go nuts over, and the gourmet flavors present new flavor combos every time!
What do you think of the Marshmallow of the Month Club by Edible Opus box?
Visit Marshmallow of the Month Club by Edible Opus to subscribe or find out more!