BookCase.Club now has a subscription for children of all ages – the Kids BookCase Club! Starting at $9.99 each month, you'll get a monthly shipment of handpicked books that you and your kids will surely love. Each BCCKids case comes with three handpicked children's books, chosen to ignite the imagination and inspire creativity.
You can customize the subscription depending on your child's gender and age range. Available age categories are newborn to 2 years old, 2 to 4 years old, 5 to 6 years old, 7-8 years old, and pre-teen.
This is the review of the girls 5-6 year old box!
DEAL: Save 50% on your first month! Use coupon code HELLOSUB501M. OR Get 10% off your entire order! Use coupon code HELLOSUB10.
The books were wrapped in tissue paper.
Everything in my box!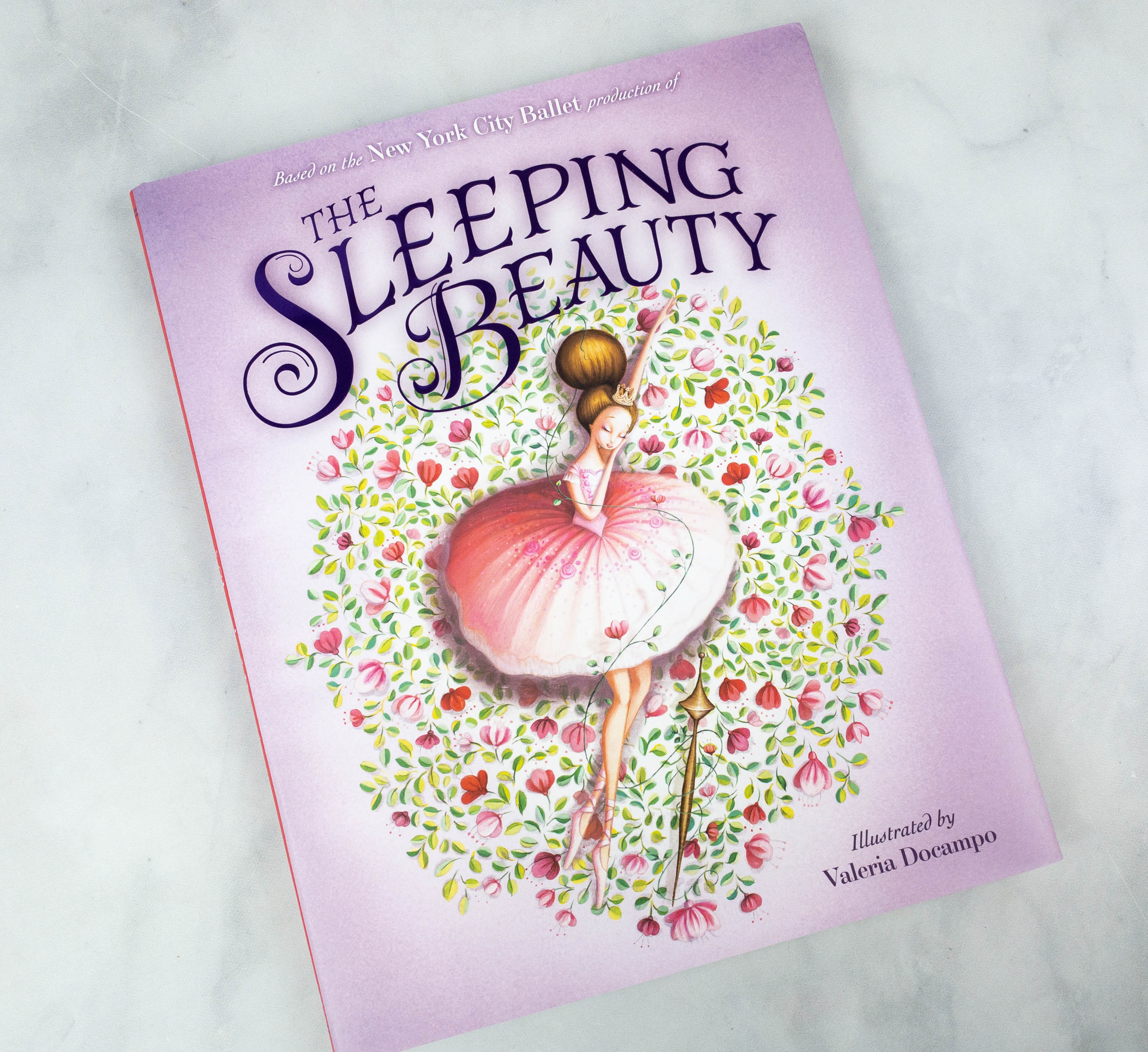 The Sleeping Beauty by New York City Ballet ($6.02)
The New York City Ballet presents classic stories of the ballet with their trademark stylish, modern sensibility. This lavishly illustrated book follows the storyline, choreography, costumes, and sets of the New York City Ballet's production of . With beautiful art illustrated by Valeria Docampo, this magnificent retelling is a perfect gift for an aspiring ballerina or any family who wants to add this enchanting fairy tale classic to their library.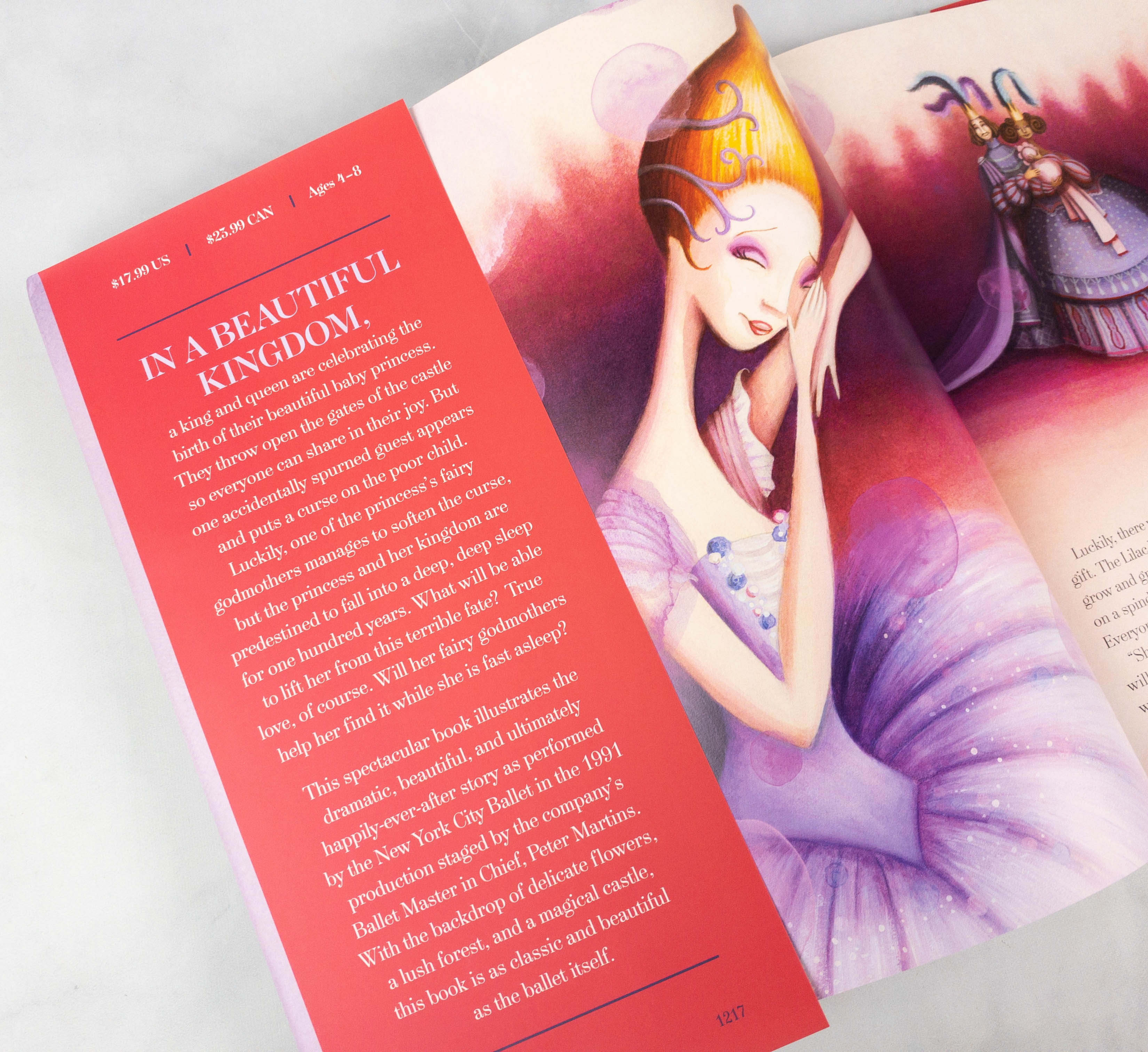 My daughter is absolutely in love with this book. It's a retelling of Sleeping Beauty, with a ballet twist!
Inside, it has dreamy full-page illustrations featuring beautiful costumes as well as delicate flowers and lush forest. The texts are also easy to read. This is such a great way to introduce kids to ballet!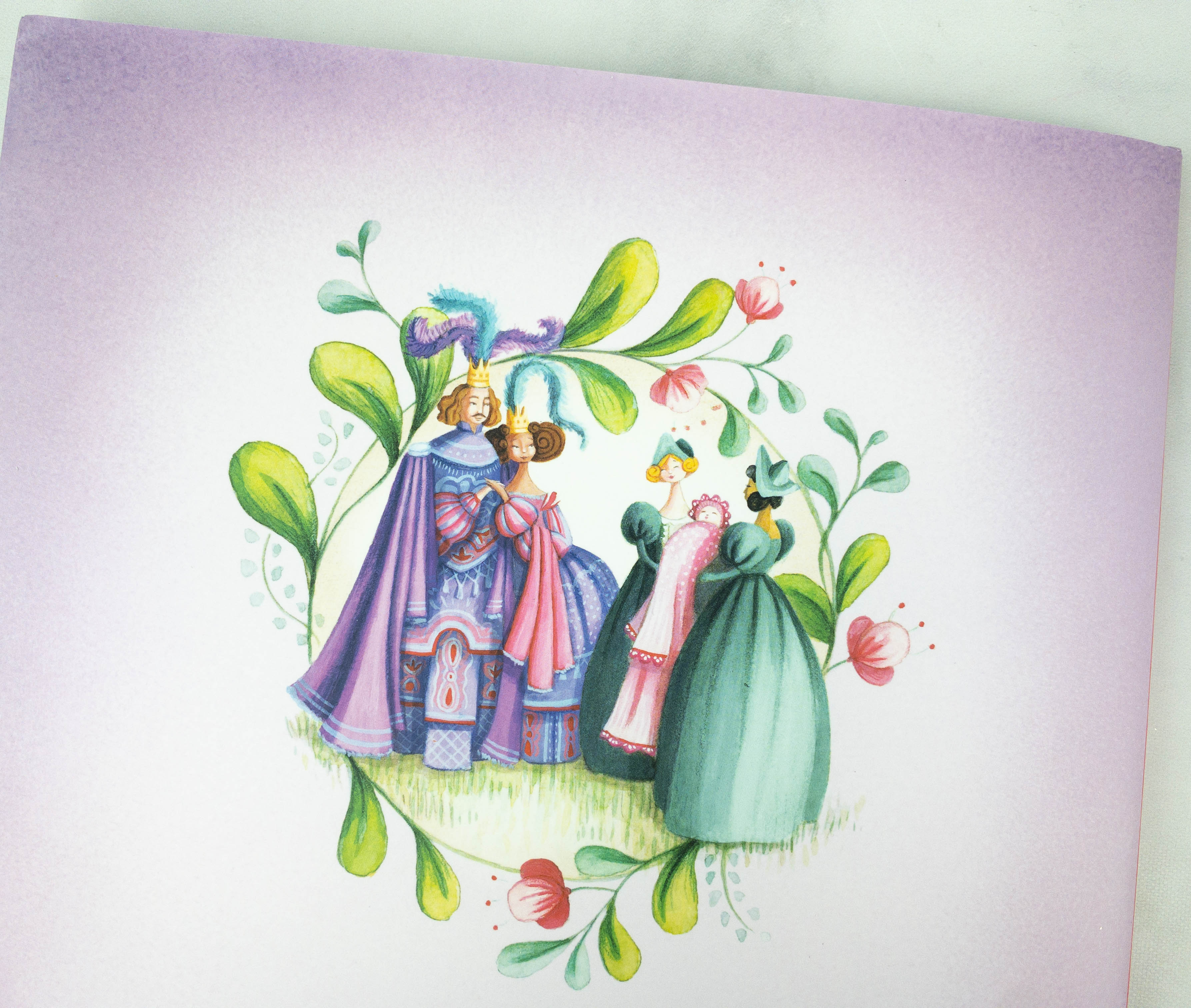 Here's an illustration of when the baby princess was born. The king and queen were so happy to see their little bundle of joy!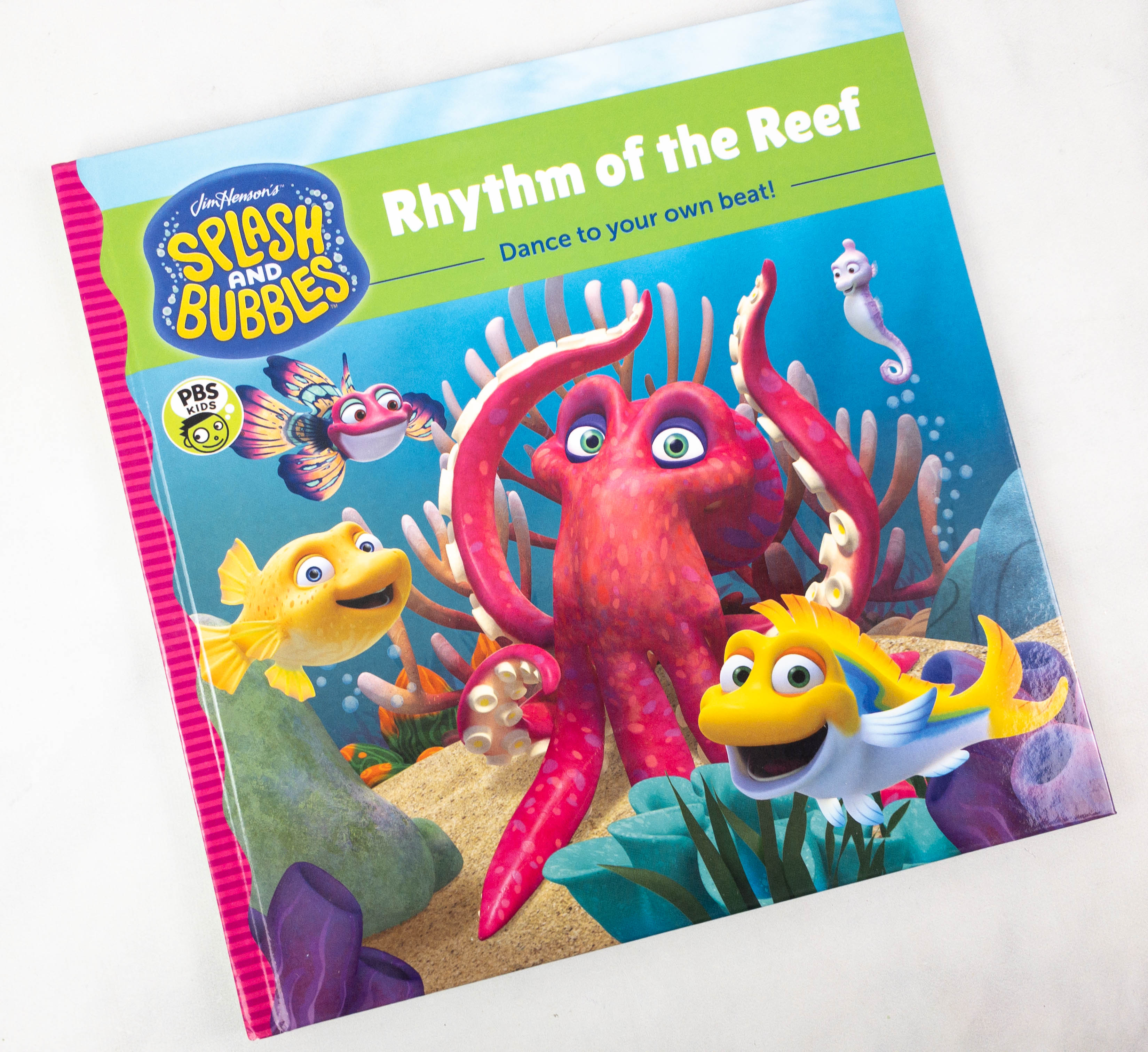 Splash and Bubbles: Rhythm of the Reef by Jim Henson ($1.64)
A colorful tale from the world of The Jim Henson Company's Splash and Bubbles on PBS Kids, complete with fascinating Fin Facts! In this story about appreciating everyone's unique abilities, readers will learn all about why octopuses move in the amazing ways they do.

Splash and friends are excited for the Reeftown Rhythm Festival, but Wave the octopus is shy about joining the musical fun. Whenever he tries to dance, his tentacles move in crazy ways! What will everyone else think? Can Splash convince him that his unique dance moves make him amazing and that the only thing his friends care about is whether he's having fun?

In the series of books based on The Jim Henson Company's Splash and Bubbles on PBS Kids, Splash, Bubbles, and their friends explore the world's undersea habitats, make new friends, and learn about the many different ways life looks and lives in the ocean, celebrating the importance of diversity along the way.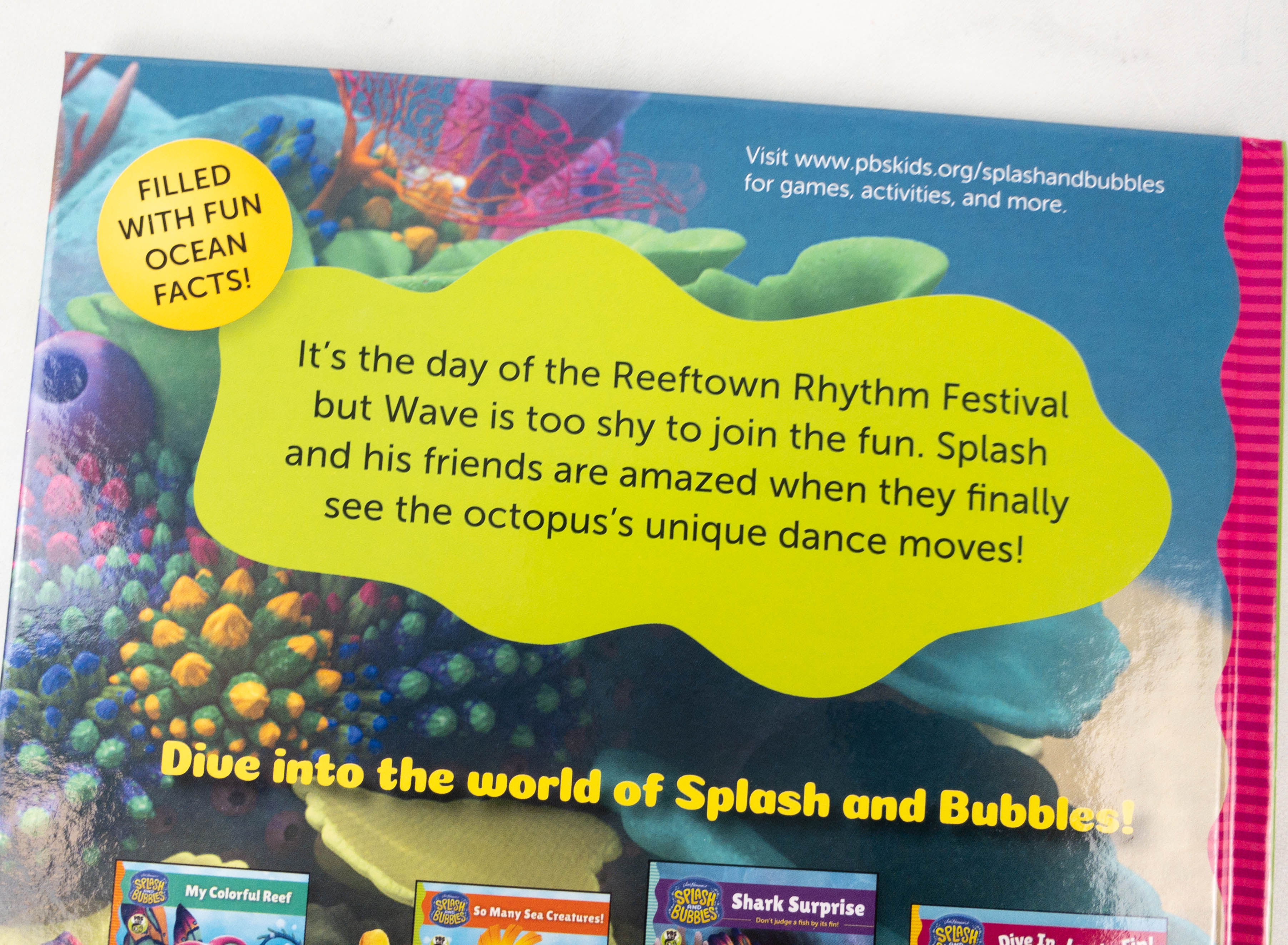 This book features a fun and exciting story about underwater creatures! It also imparts an important lesson about feeling comfortable in your own skin.
The illustrations look really awesome and realistic! Aside from the main story, they even provided fun facts all throughout the book.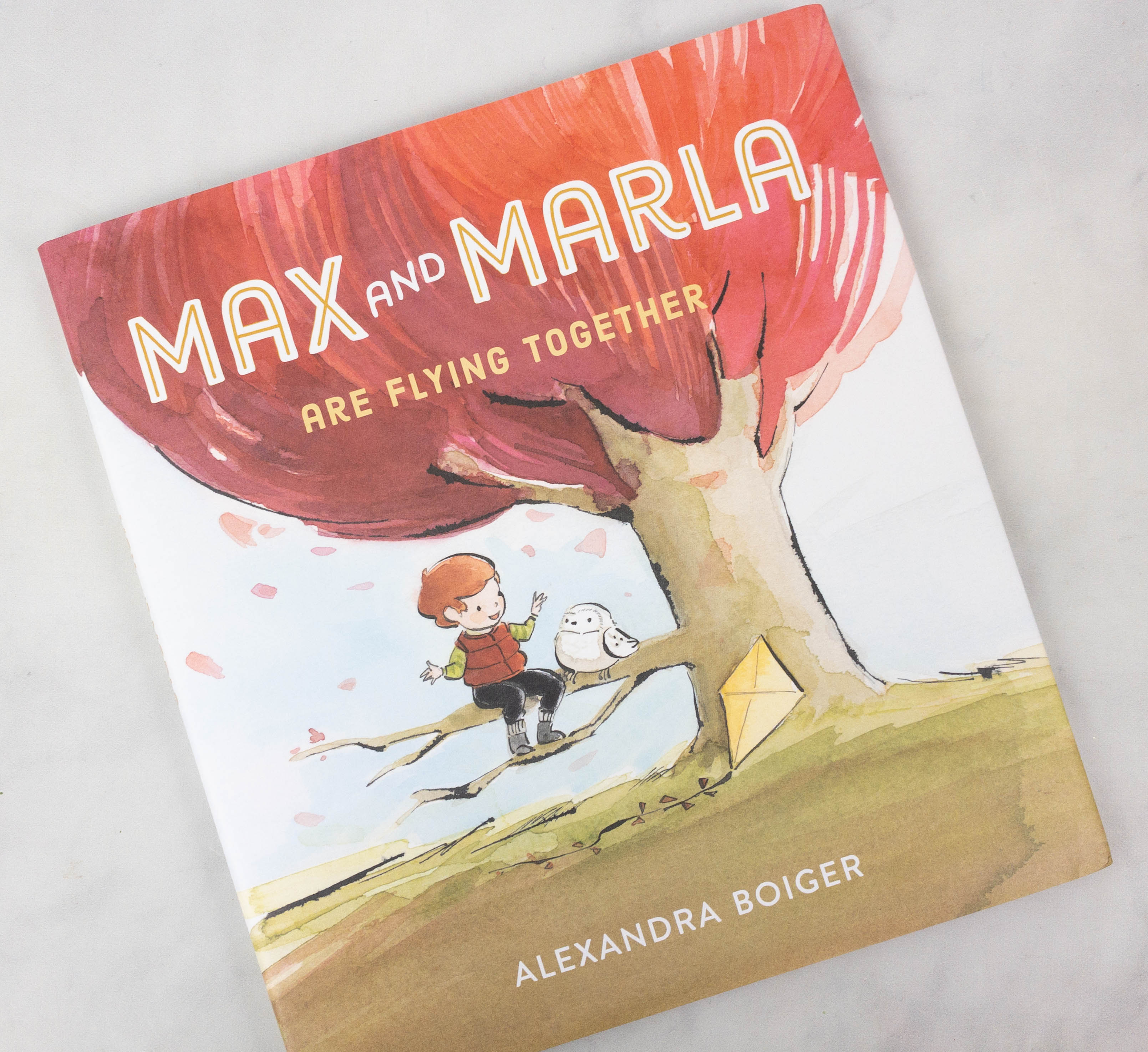 Max and Marla are Flying Together by Alexandra Boiger ($17.99)
From the #1 New York Times bestselling illustrator of She Persisted comes a book about friendship, flying, and facing your fears together.

Max and Marla do everything together. So when Max makes a kite and wants to go fly it, he can't understand why Marla doesn't want to join! And when an autumn wind makes a mess in their yard, Marla finds a perfect pile of leaves to hide away in. Little does she know that she can't avoid the kite forever! All she needs is the courage to believe in herself.

In this heartwarming tale of flying and fun, Max and Marla learn that the best way to face your fears is to have a best friend at your side.

Praise for Max and Marla Are Flying Together:
Lastly, here's a lovely book about friendship. It features the story of Max and Marla and it shows how important it is to always support and encourage your friends.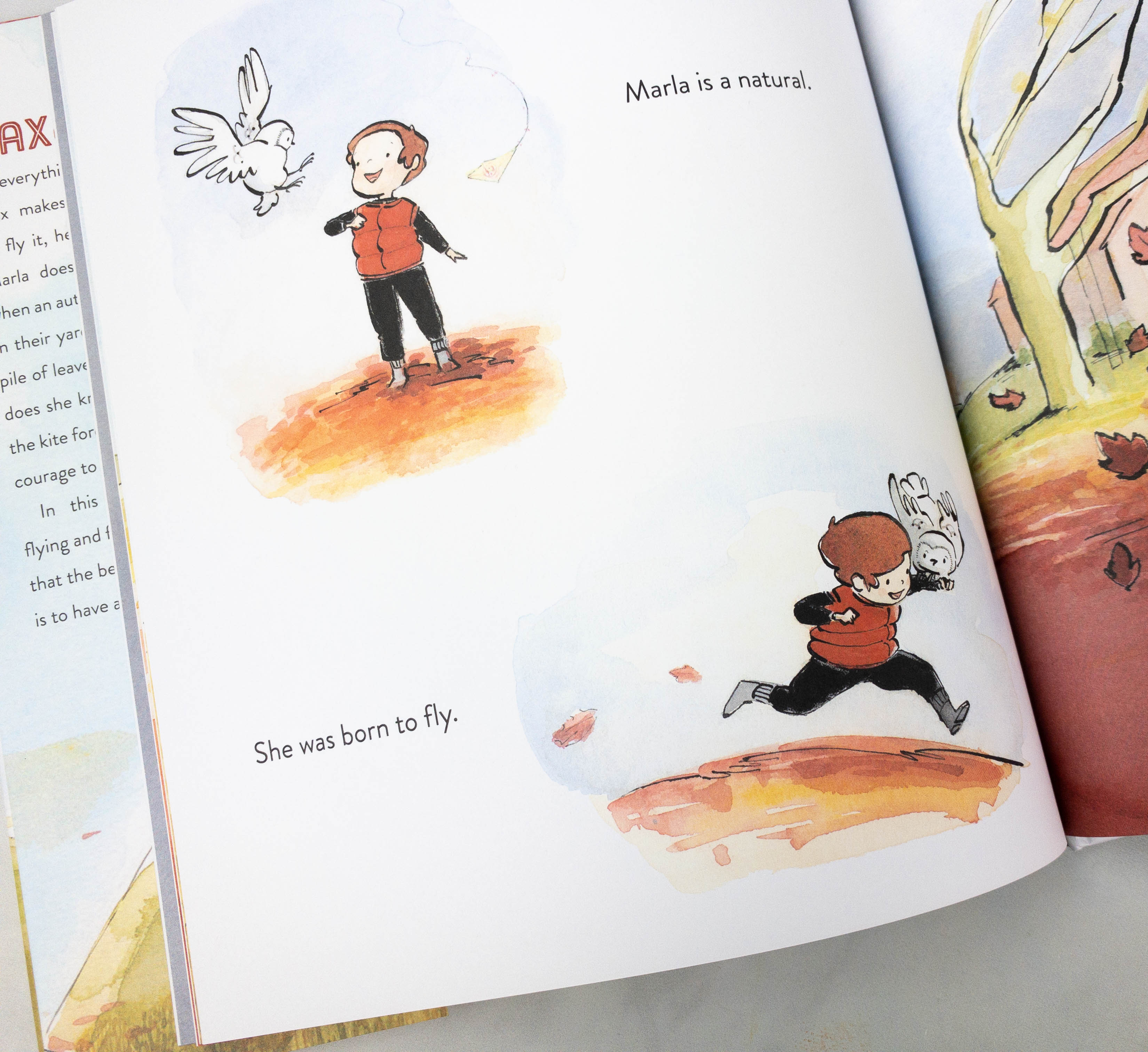 The watercolor illustrations are so charming! They look so soft and appealing to the eyes.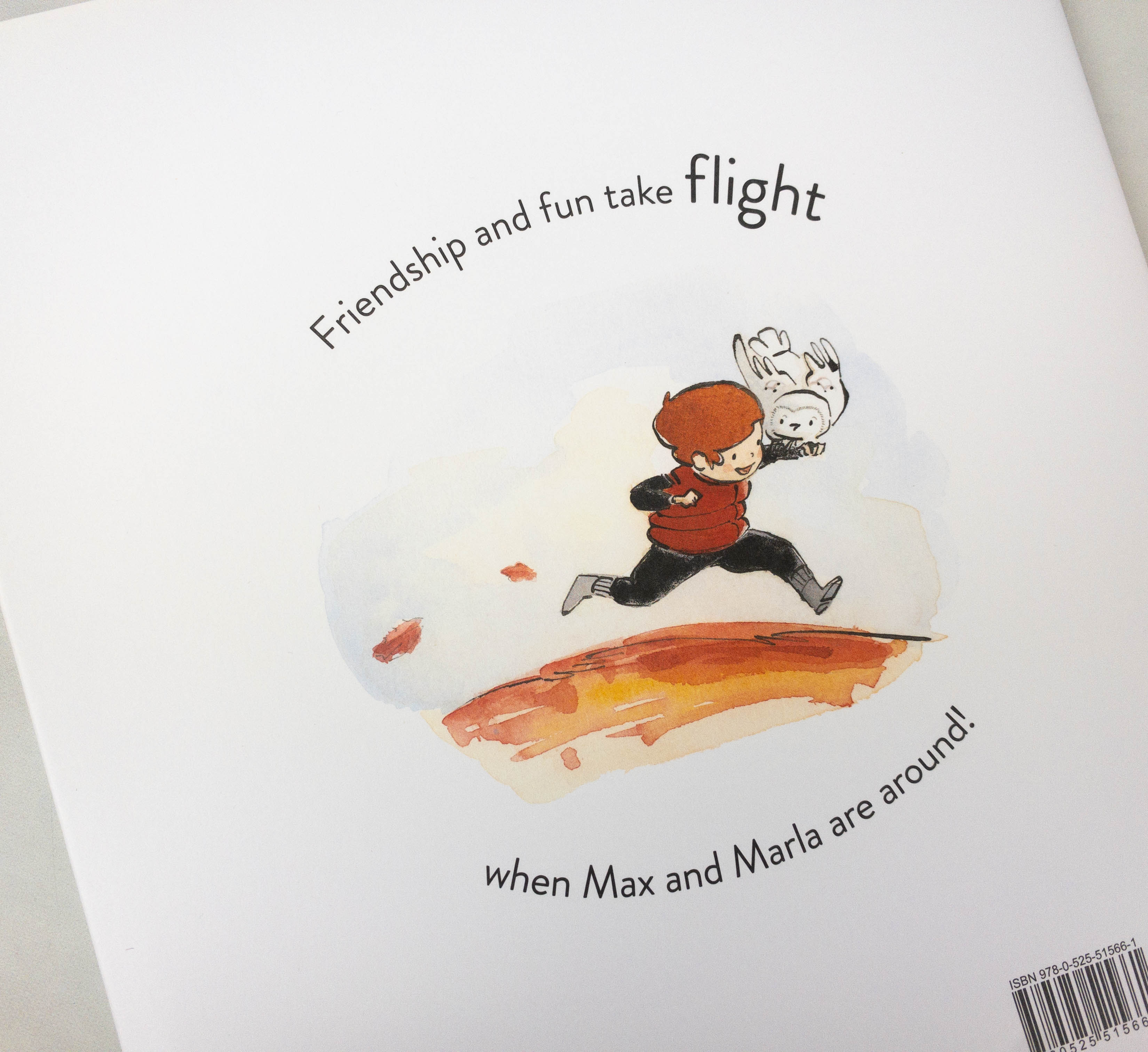 This makes a great bedtime read!
It's another great box from Kids BookCase Club and this time, it's for girls ages 5 to 6! The book picks are not just fun and entertaining, they also impart great life lessons to young readers. The first book is ballet themed, while the second book features different kinds of underwater creatures. The third book is a heartwarming story about friendship and so far, it's my kids' favorite. This subscription is a great way to ensure that kids won't run out of great reads. Each box contains 3 books and they are all age-appropriate as well!
Are you getting Kids BookCase Club?