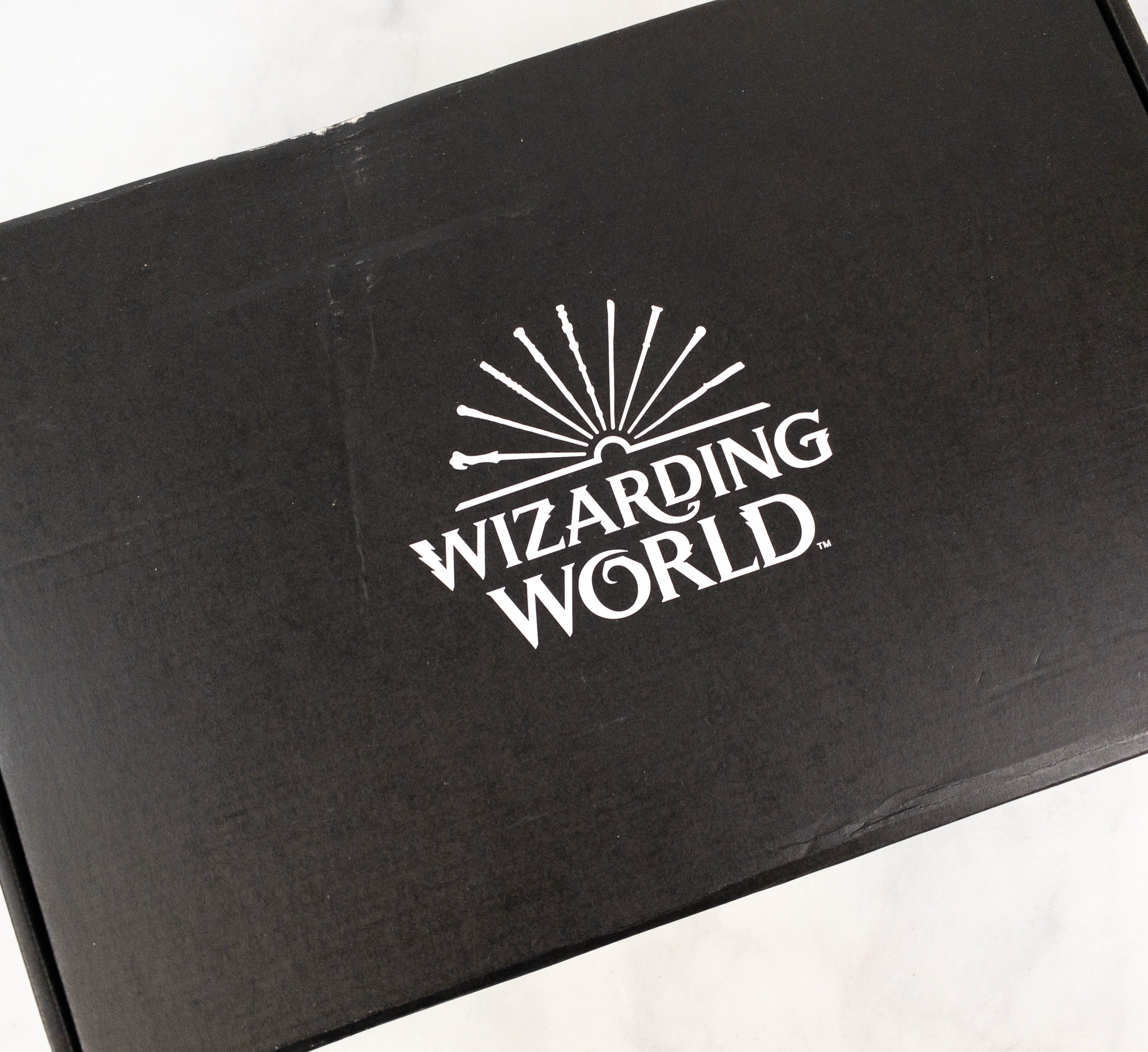 J.K. Rowling's Wizarding World Crate from Loot Crate is the bi-monthly and official Harry Potter & Fantastic Beasts subscription box. For $39.99 every other month, you'll get 5-7 unique and officially licensed Harry Potter and Fantastic Beasts merchandise, so there's no need to go to Diagon Alley! This subscription is on our readers' list of the best subscription boxes for teens – and tops the list of picks for best Harry Potter boxes!
The box is sealed with a sticker that features this month's theme: PROFESSORS' LOUNGE!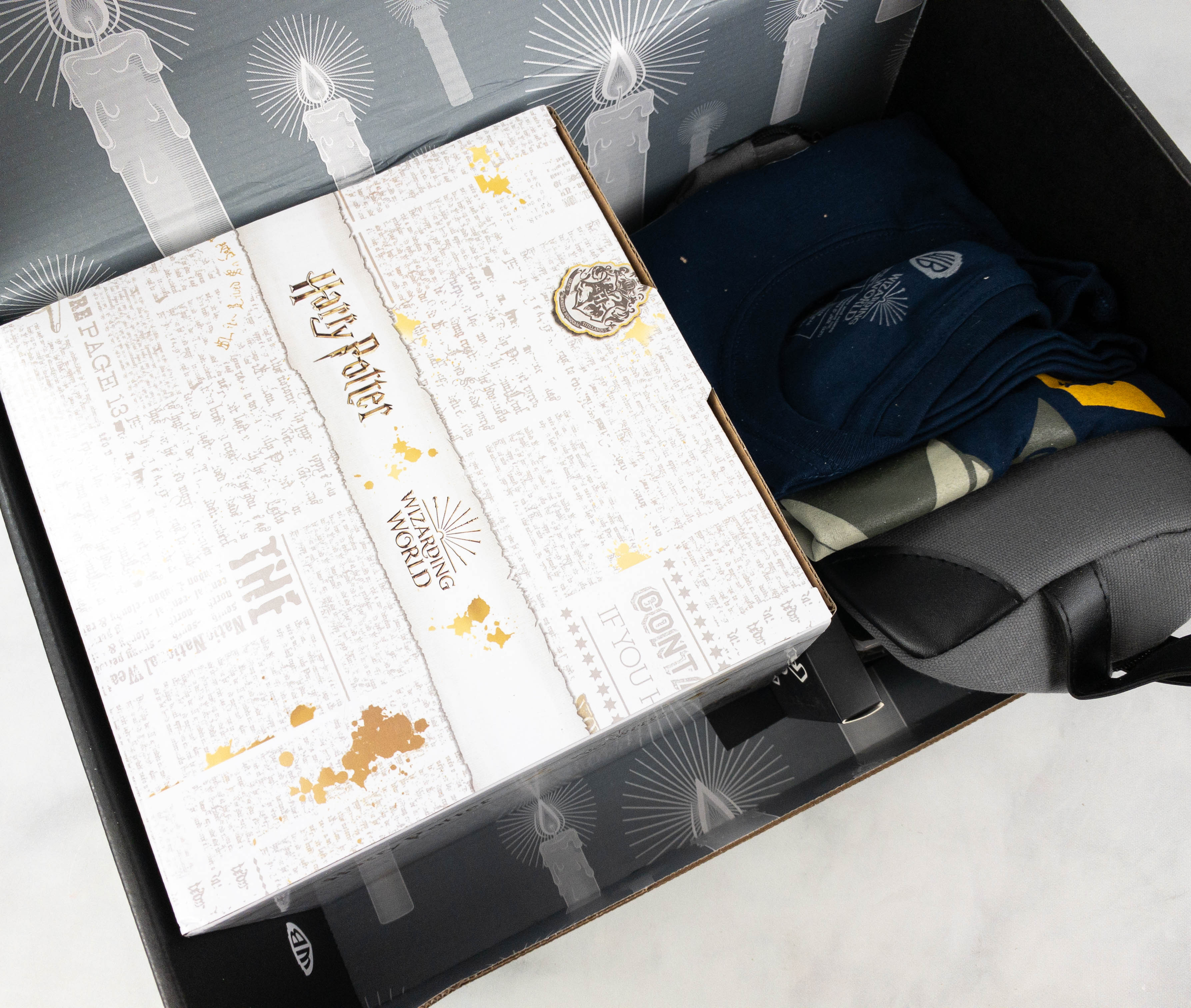 The items arrived in great condition.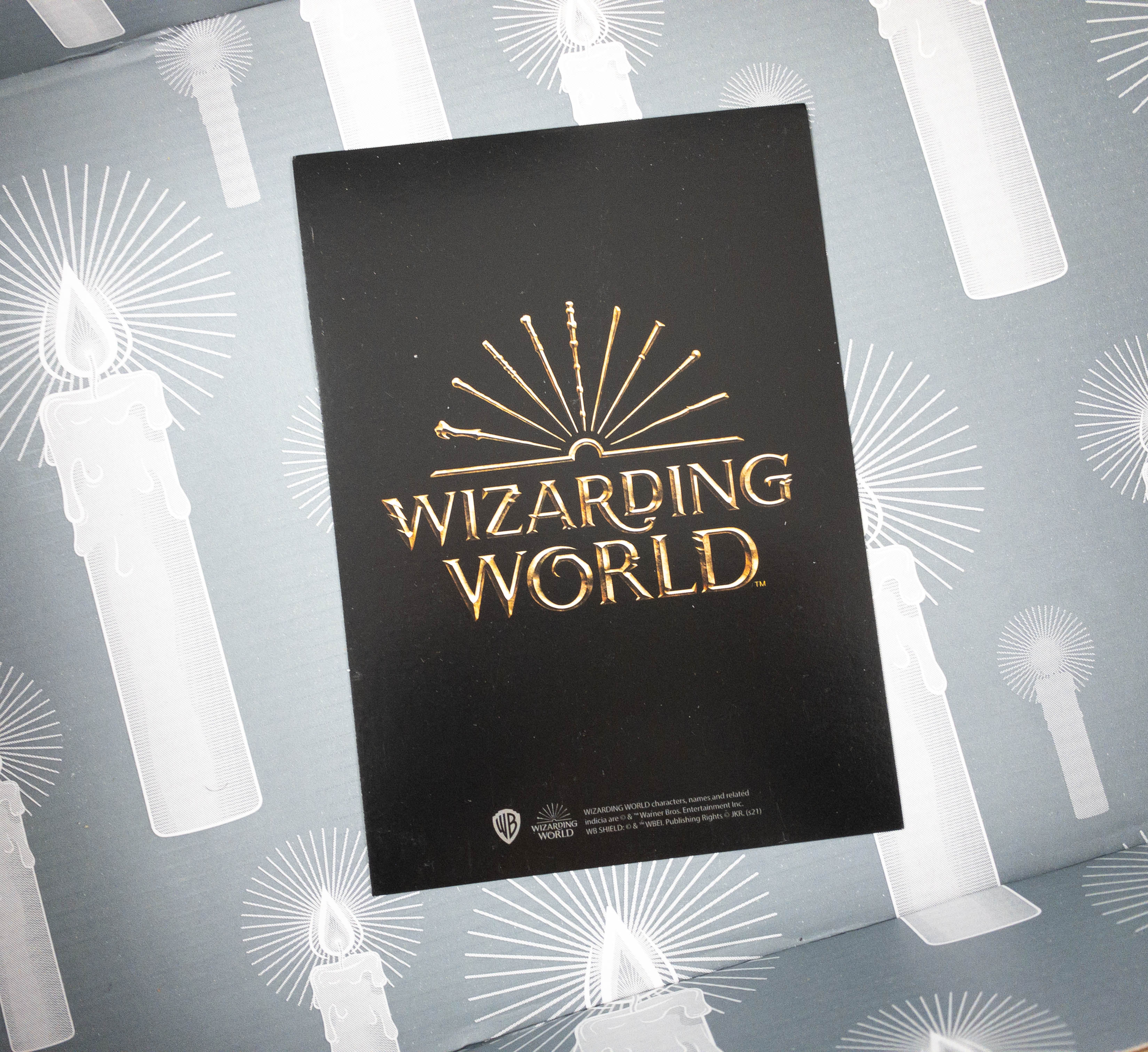 Here's this month's card!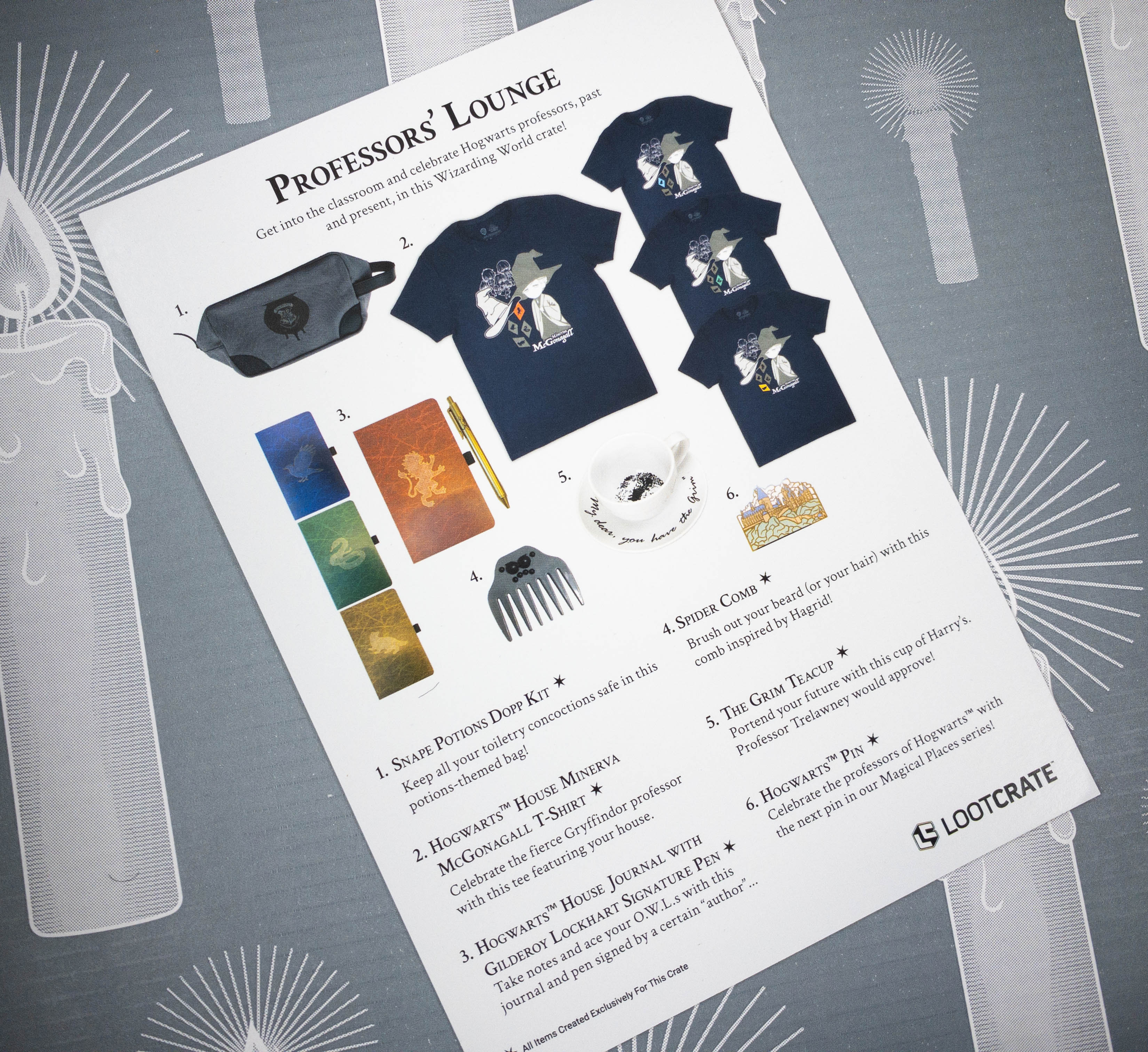 The letter tells you how magical this month's items are – the stars denote that the items are exclusive to the box!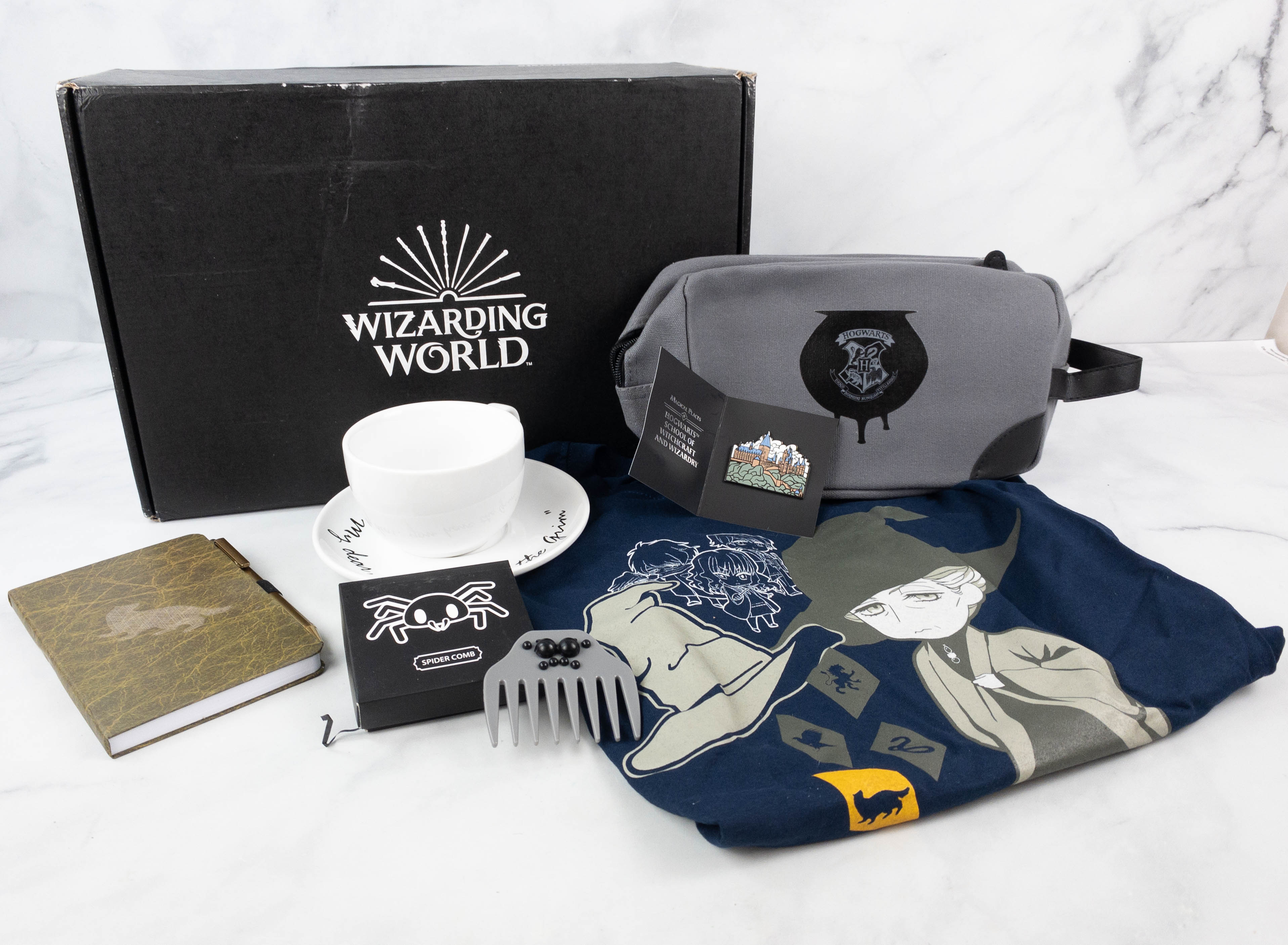 All the magical loot in the crate!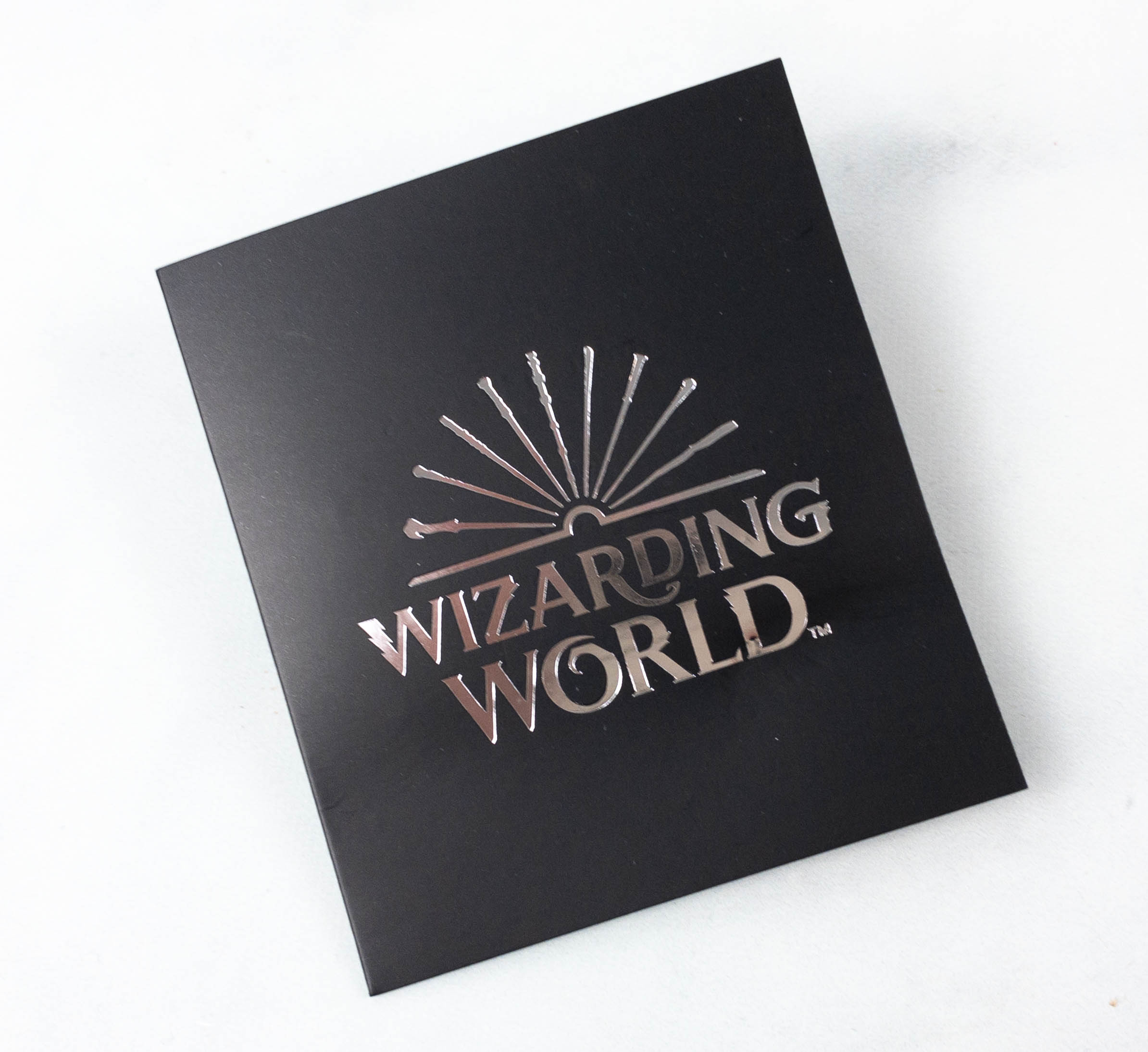 Hogwarts Pin. This month's pin features Hogwarts School of Witchcraft and Wizardry! It came with a card packaging to keep it safe and secure.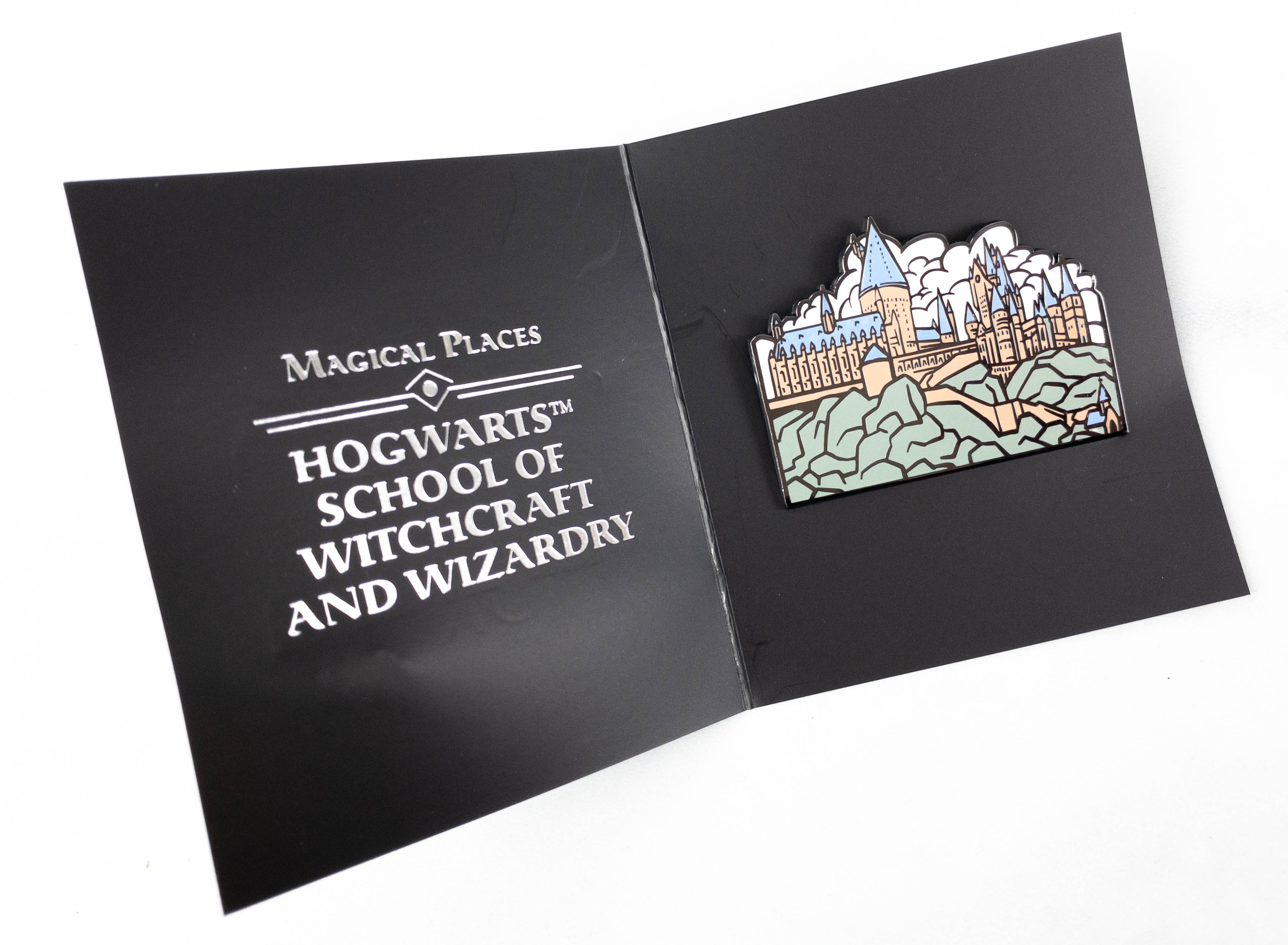 The pin features the school's view from outside. It's a part of the Magical Places pin series from this subscription.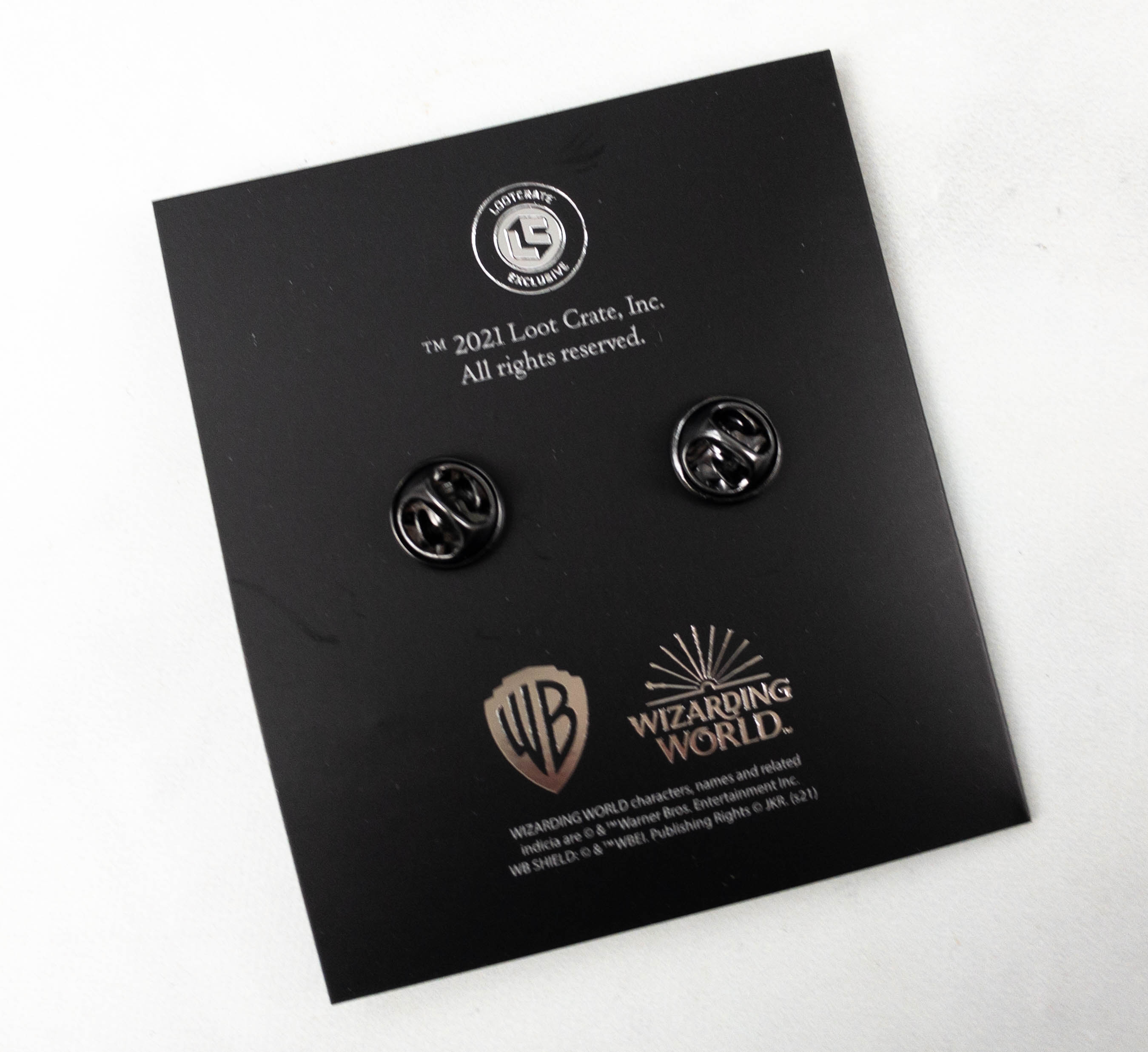 It's secured by 2 posts to keep it in place at all times.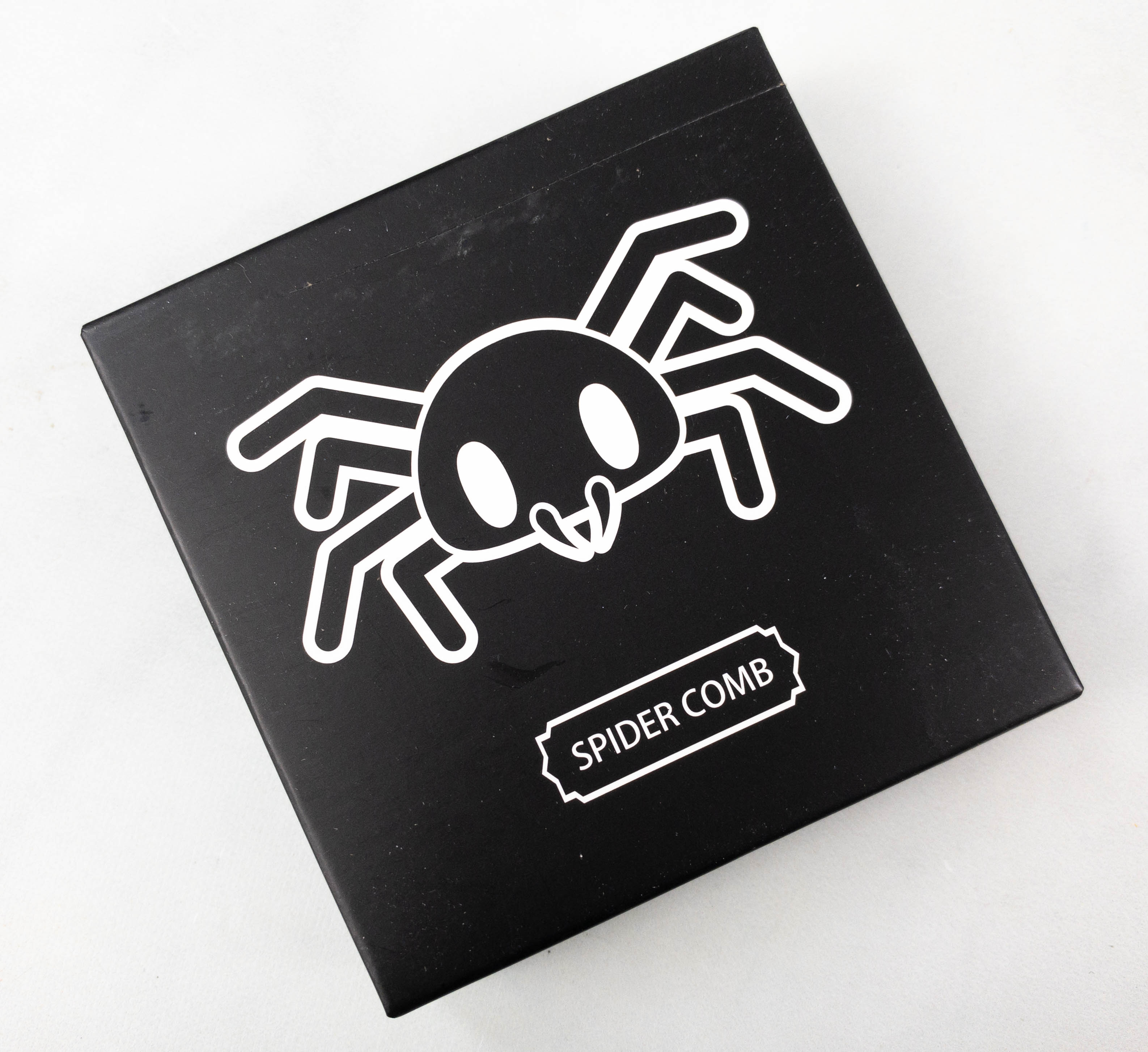 Spider Comb. Next up is a comb shaped like a spider. This item resembles the Acromantulas that Harry Potter and his friends encountered in the series several times. These dark, hairy creatures are really scary and I might also need a wand myself if ever I see one!
It came in a black box filled with black squiggles.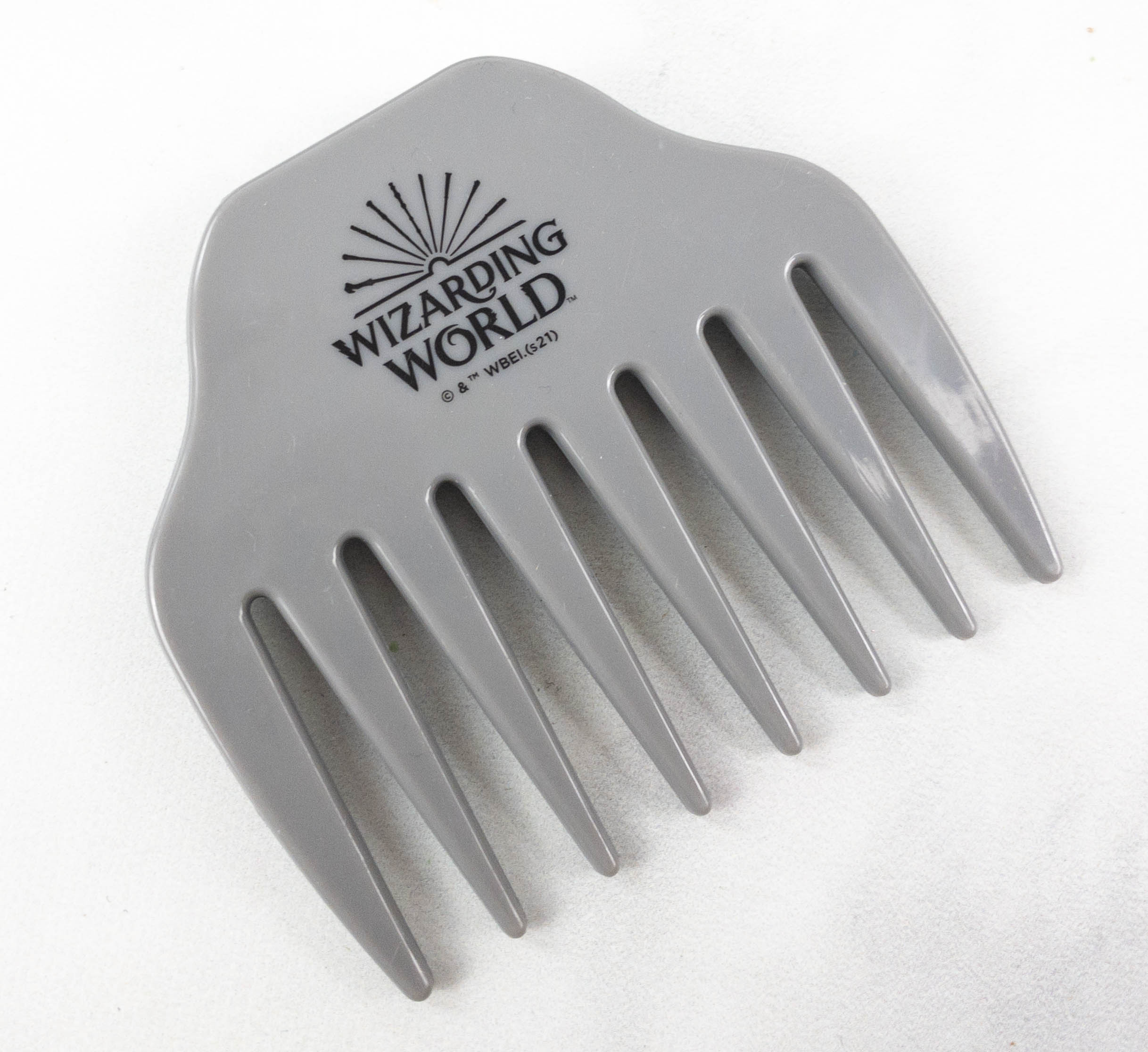 Since this item is a box exclusive, the Wizarding World logo is printed on it as well.
Hogwarts House Journal with Gilderoy Lockhart Signature Pen. This month's box includes a Hogwarts House journal, and mine is Hufflepuff. It also comes with a pen! It might not be a Peacock feather quill like the one Gilderoy Lockhart owns, but the pen matches the color of the notebook and it also writes smoothly.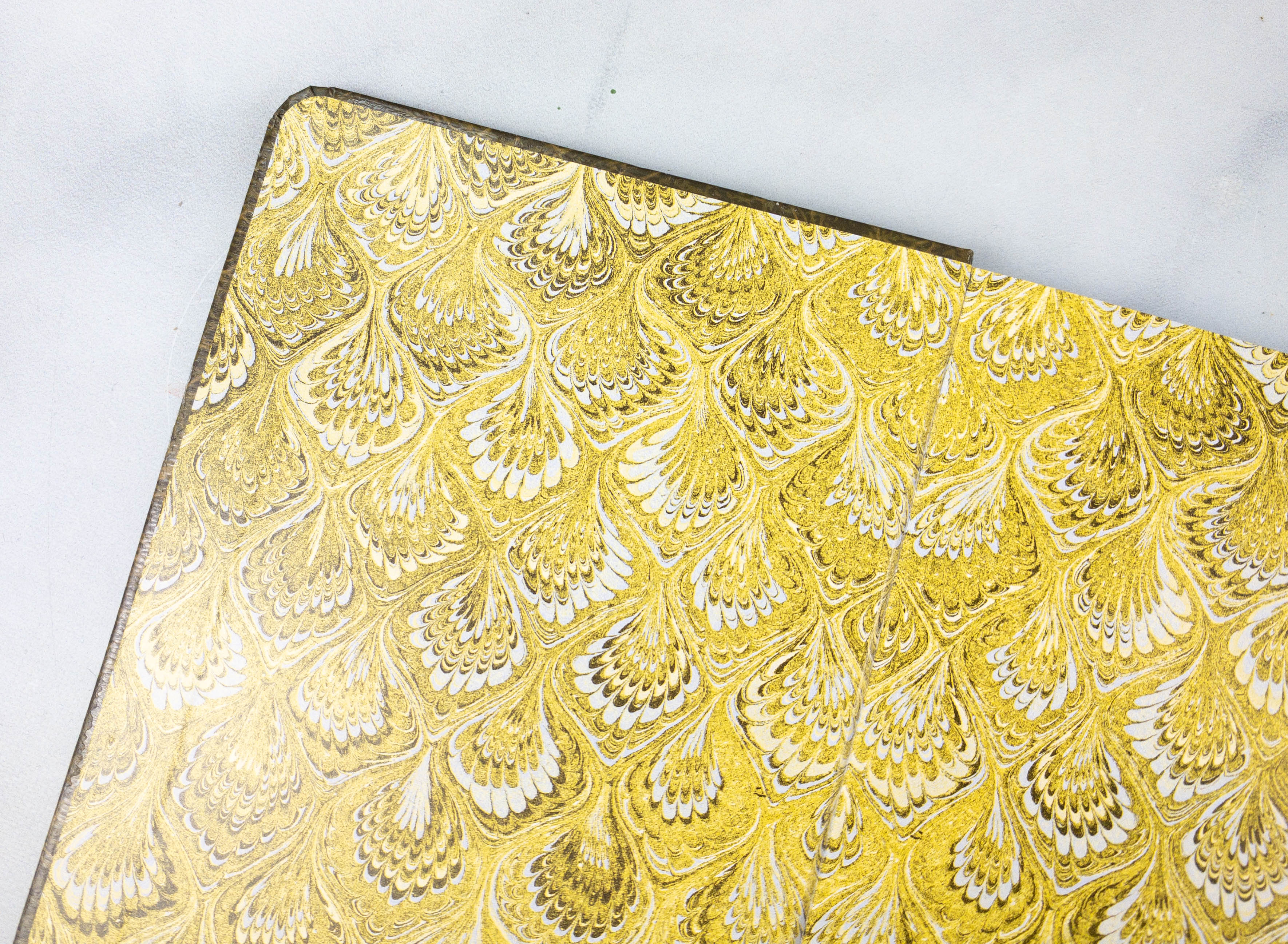 The endpaper reveals a beautiful golden pattern!
The pages are lined and they also feature Gilderoy Lockhart's sigil in the middle and his signature at the bottom. Professor Lockhart is a famous author and a temporary Defense Against the Dark Arts teacher at Hogwarts.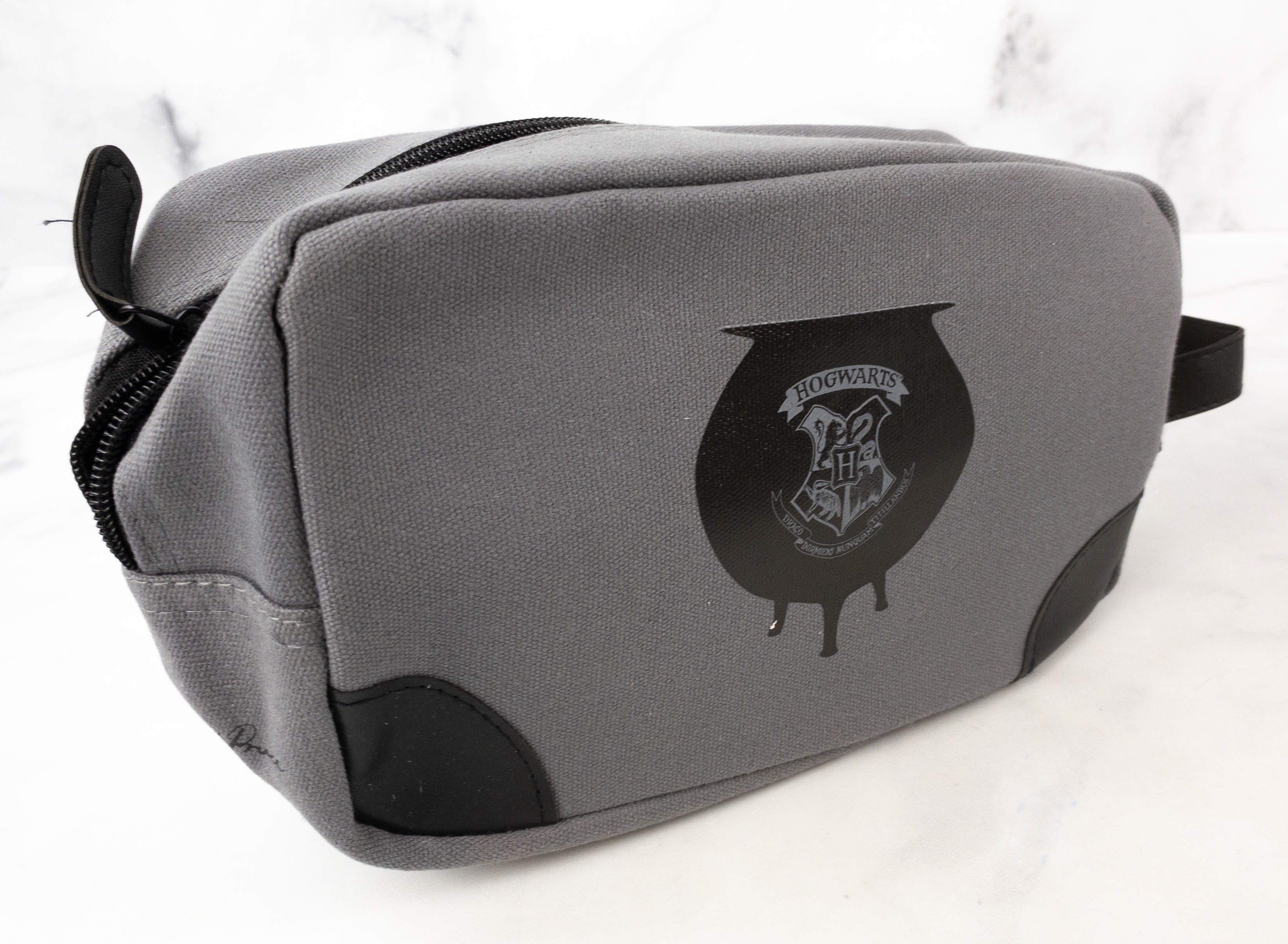 Snape Potions Dopp Kit. Another useful item in the box is a Severus Snape themed dopp kit. It's a great way to organize and store hygiene essentials.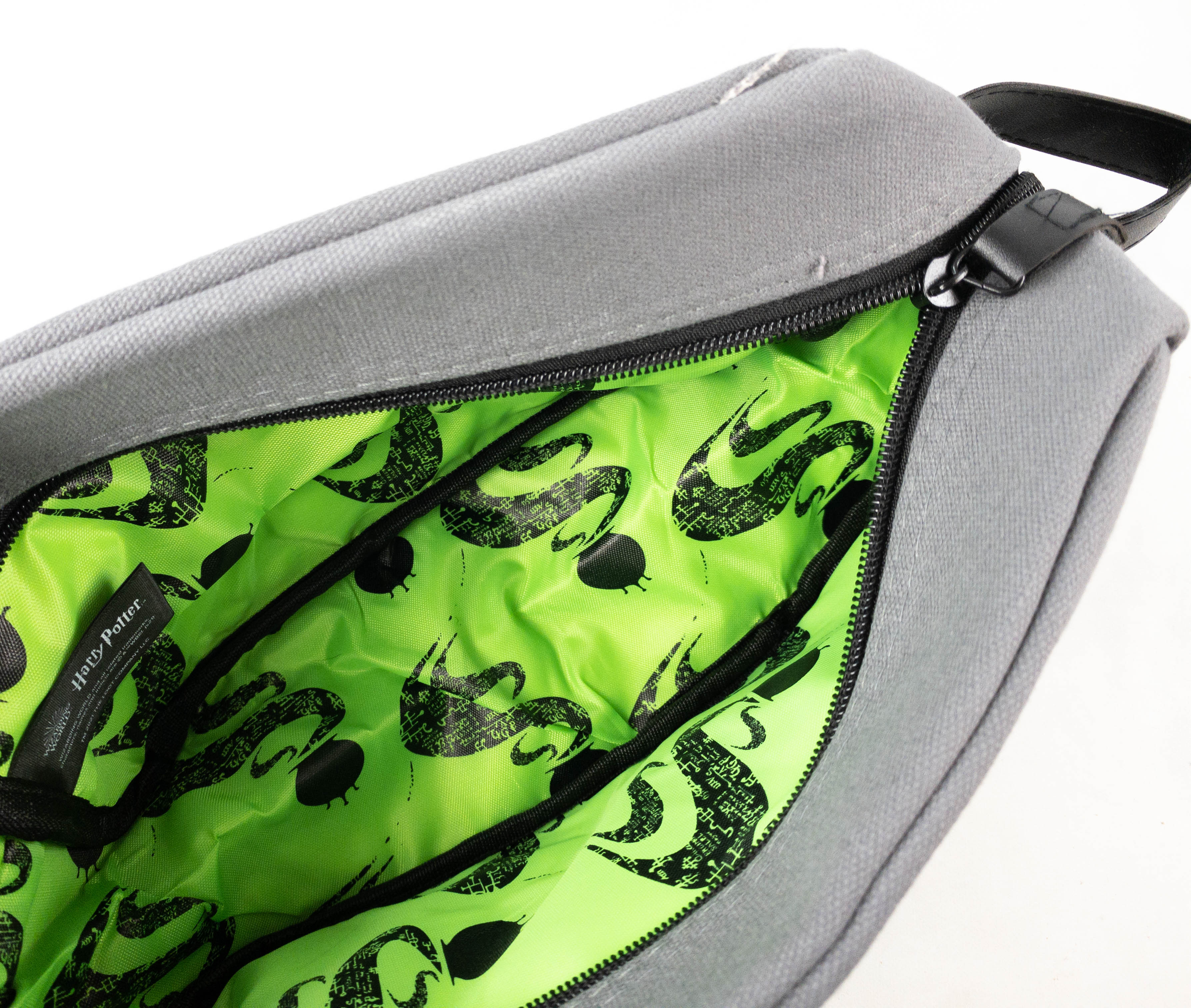 As a Slytherin, the interior of the bag is in green!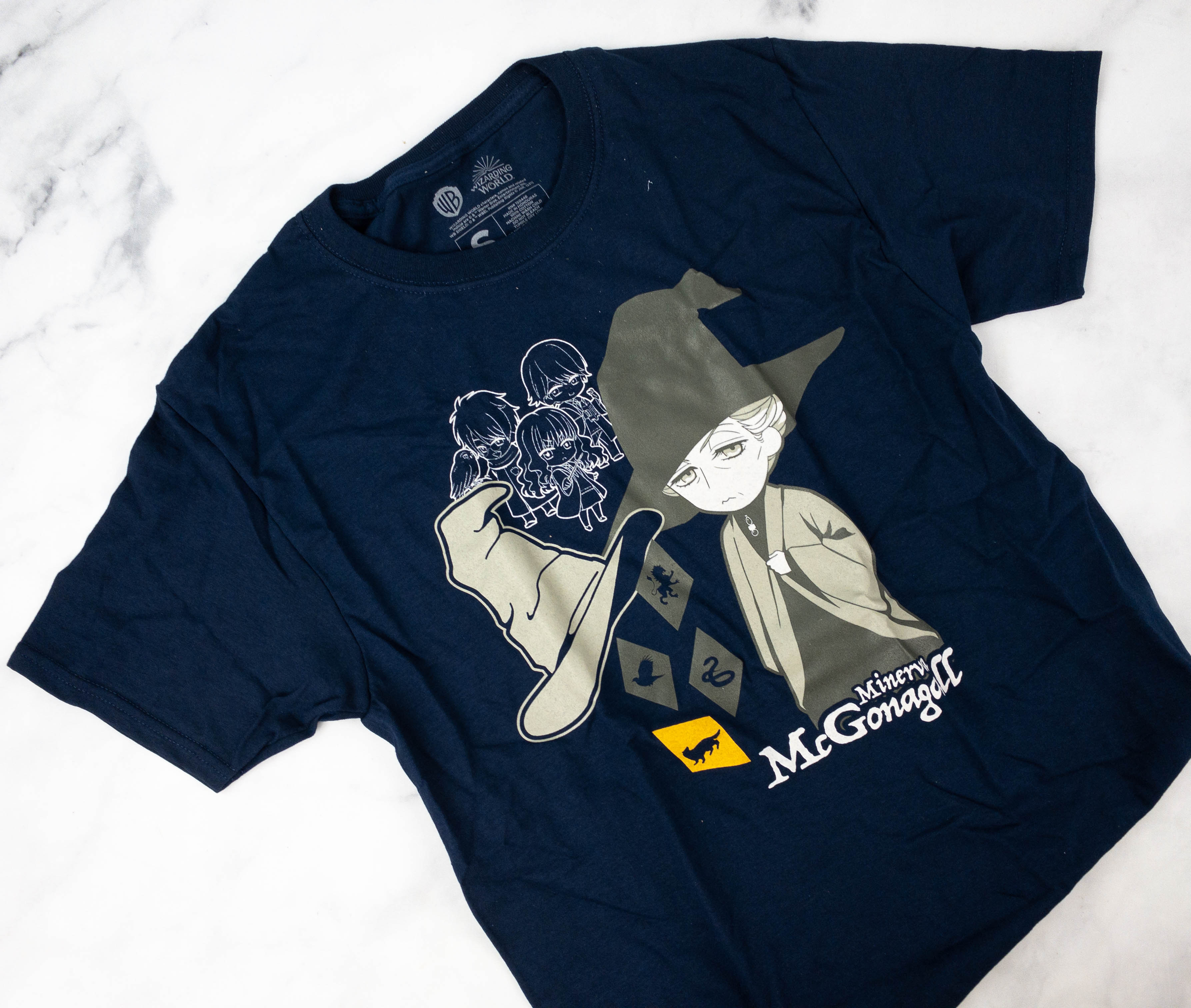 Hogwarts House Minerva McGonagall T-Shirt. This month's wearable has another noteworthy professor from the Harry Potter series, Minerva McGonagoll. The print features her chibi version and it's actually quite cute!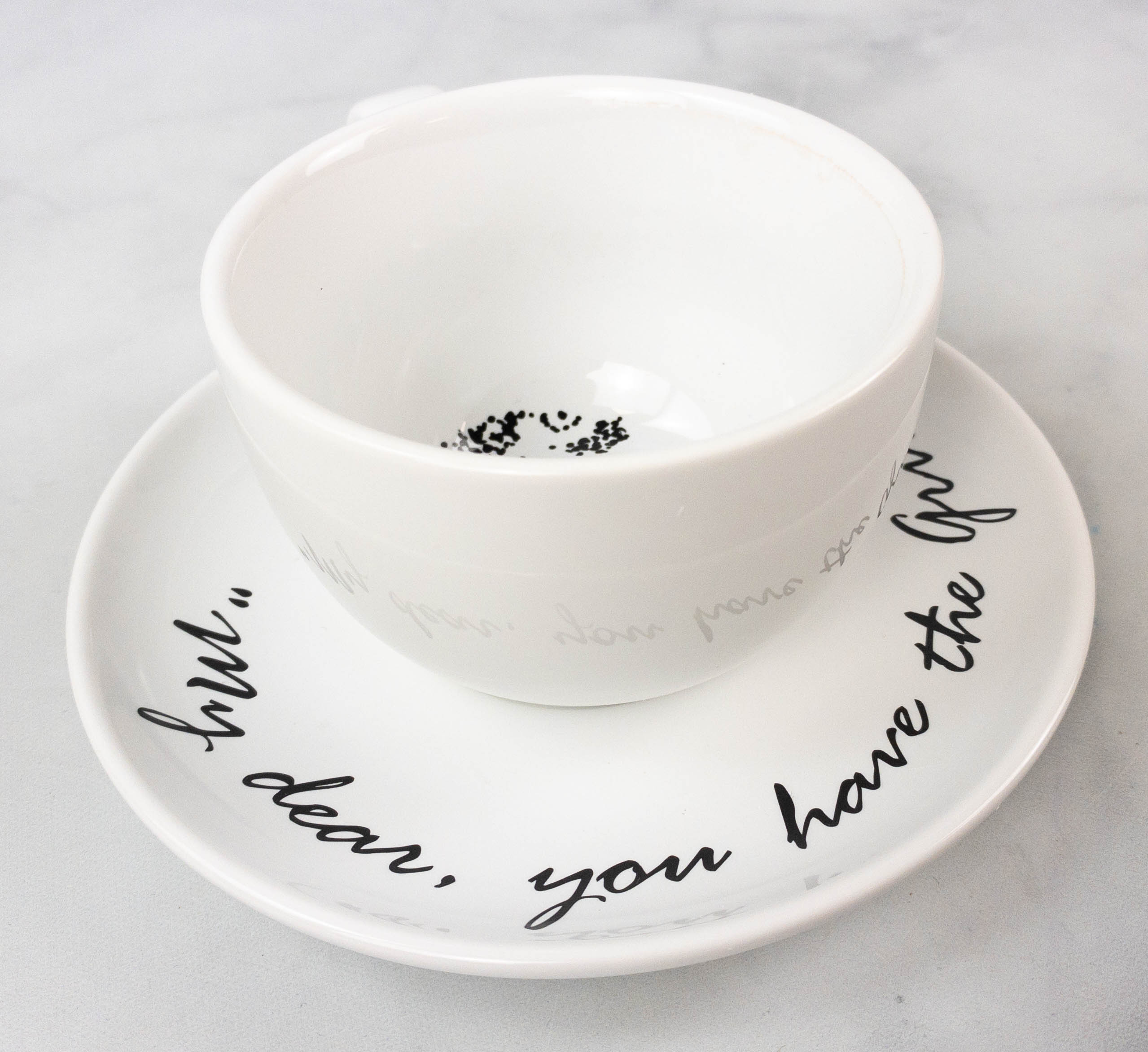 The Grim Teacup. Lastly, here's a teacup set that features the grim, a giant, spectral dog that haunts churchyards!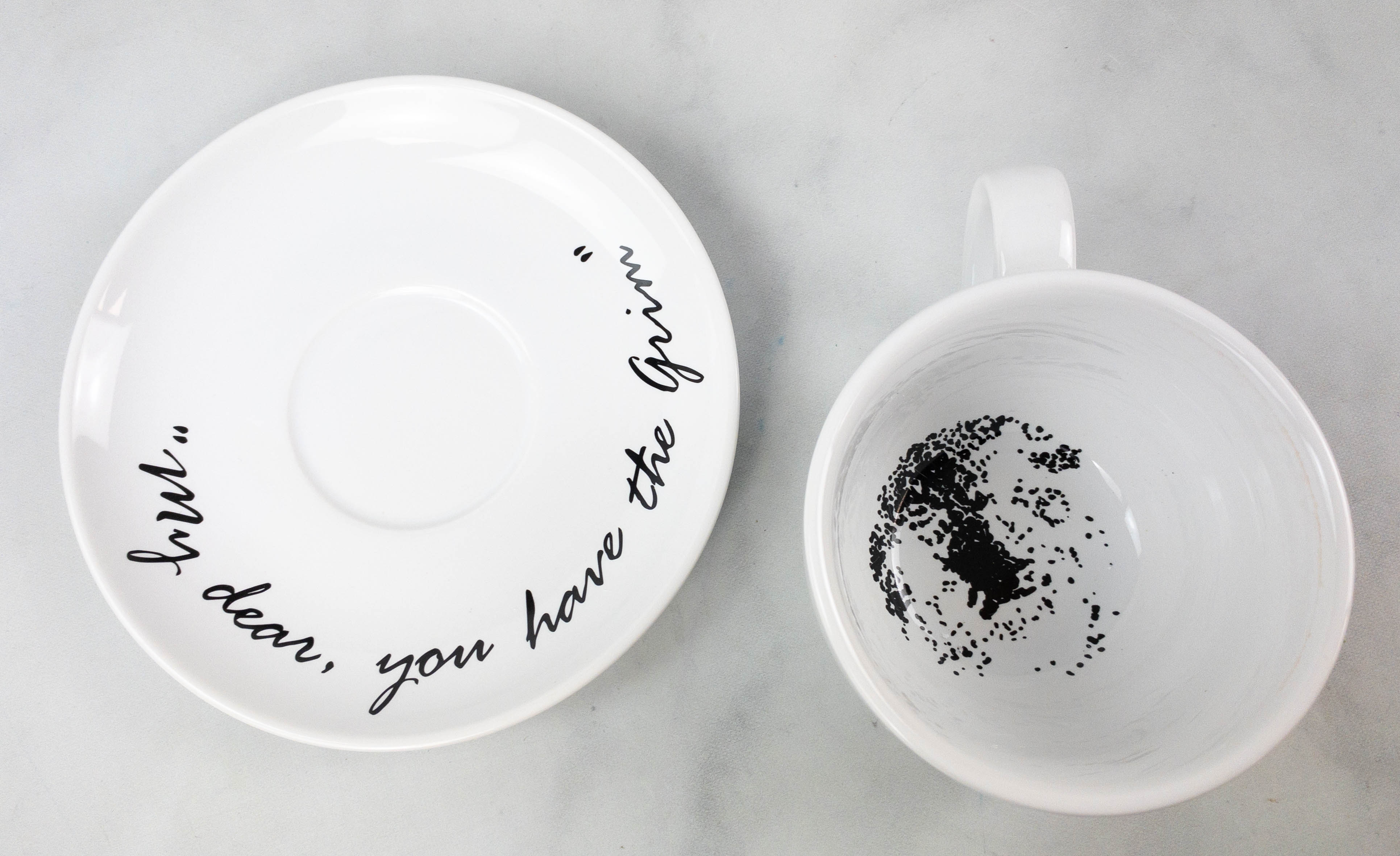 The saucer displays the grim and professor Trelawney's conversation with Harry Potter.
My dear, you have the grim.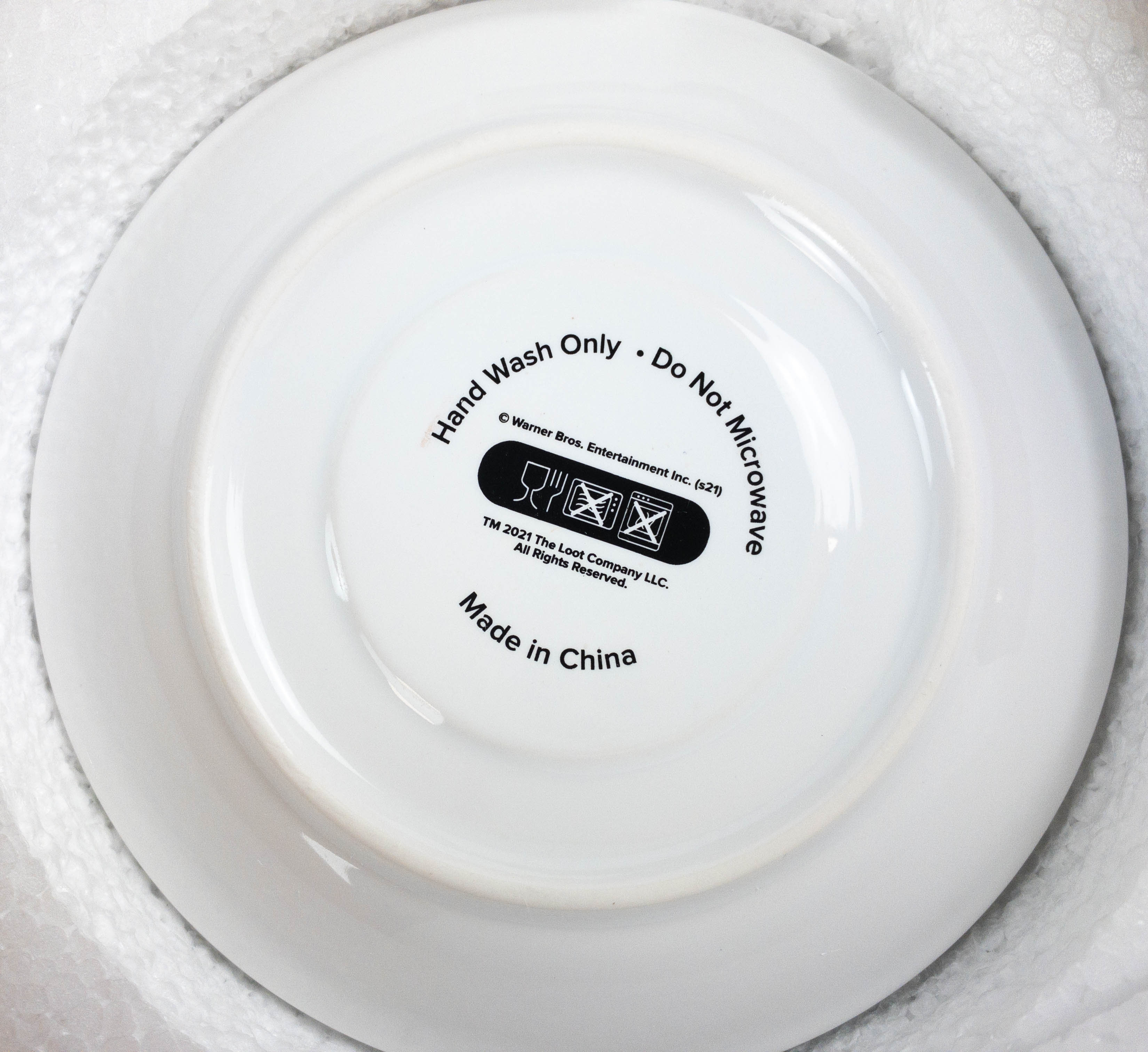 At the bottom are instructions on how to wash and take care of the set.
It's another magical box from Wizarding World Crate, and this time, it features Hogwarts professors including Severus Snape, Minerva McGonagall, Gilderoy Lockhart, and Sybill Trelawney. As always, the merch are box exclusives, making them worthy of adding to my Harry Potter collection. My favorites are notebook with pen and the grim teacup set! Imagine how great it would be to write down your thoughts and ideas on the notebook while sipping your favorite hot drink! Everything else were also high-quality, so I couldn't ask for more. This is indeed a must-have subscription for Harry Potter fans!
What do you think of this month's Wizarding World Crate?
Visit J.K. Rowling's Wizarding World to subscribe or find out more!