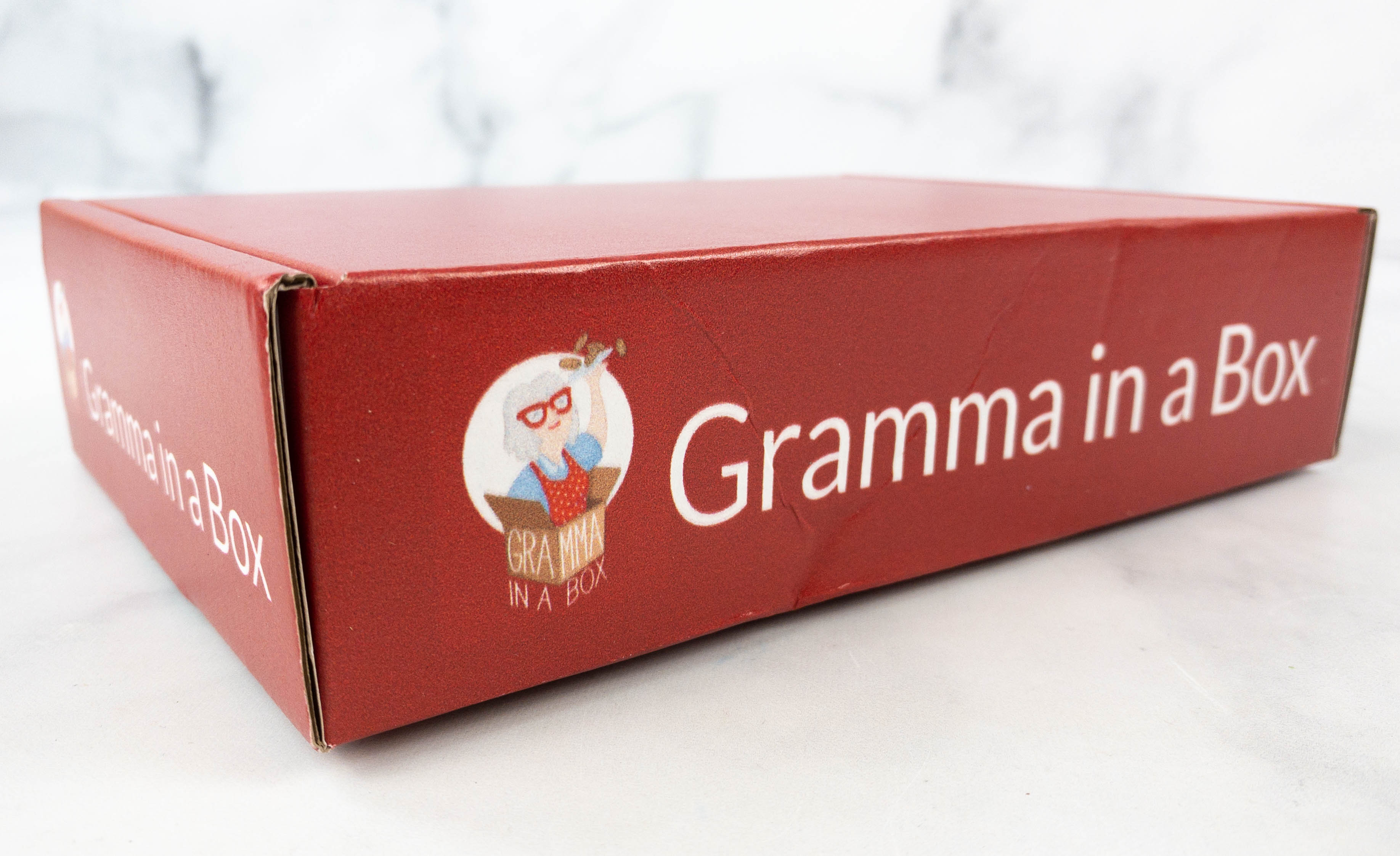 Gramma in a Box is a monthly subscription for kids (from a real Grandma!) that sends homemade cookies with frosting and sprinkles along with an easy candy craft. A single box is $22.50 but if you purchase a 3 month, 6-month, or 12-month pre-paid option you can save 10%.
DEAL:  Get $5 off when you signup for a 3 month or longer plan! Use coupon code 5OFF.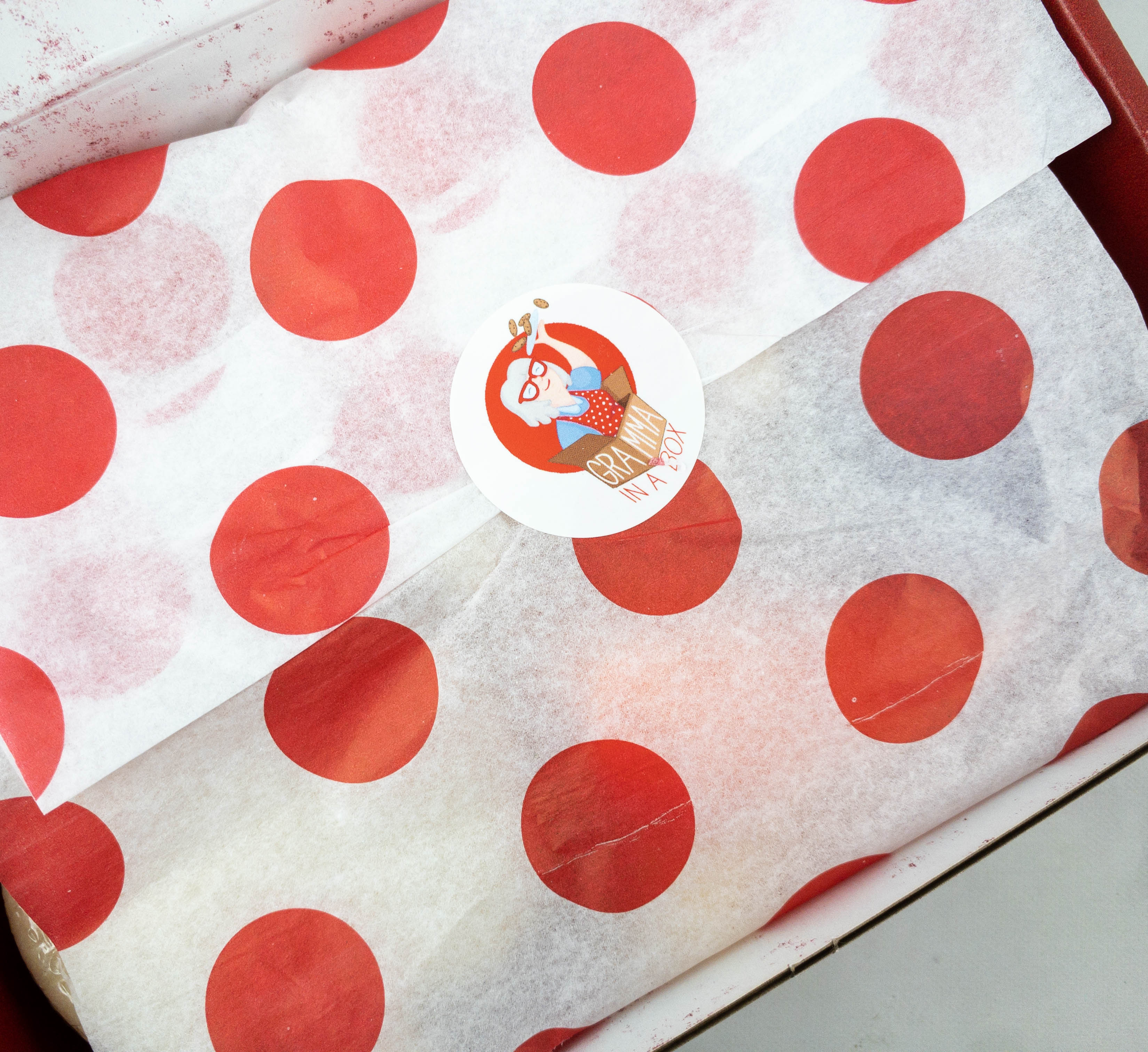 The kit shows up bundled neatly together under some cute red polka dots tissue. It was also secured using a Gramma in a Box sticker.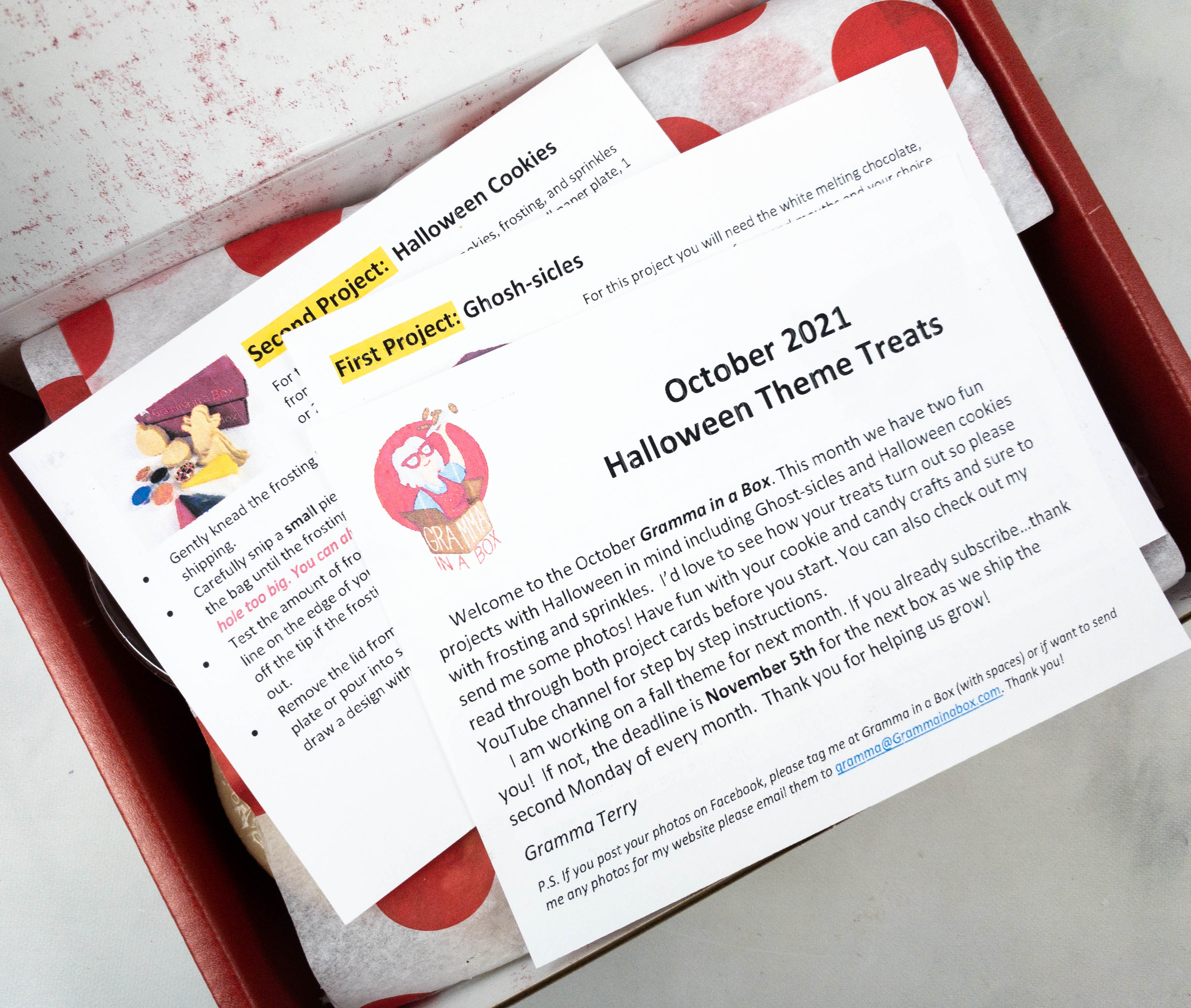 We also received a message from Gramma Terry! This month, the theme is Halloween Theme Treats!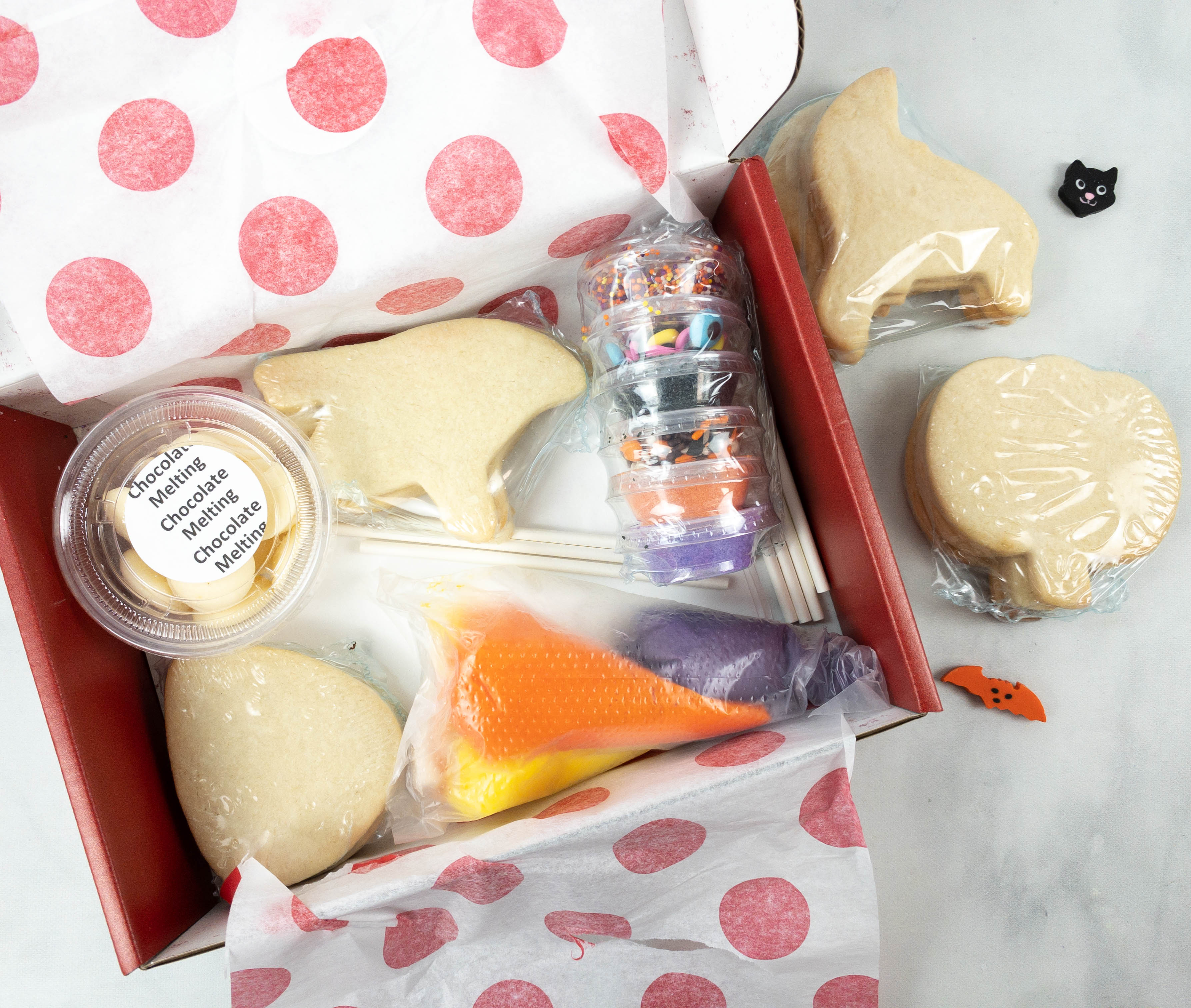 Everything in the October 2021 box!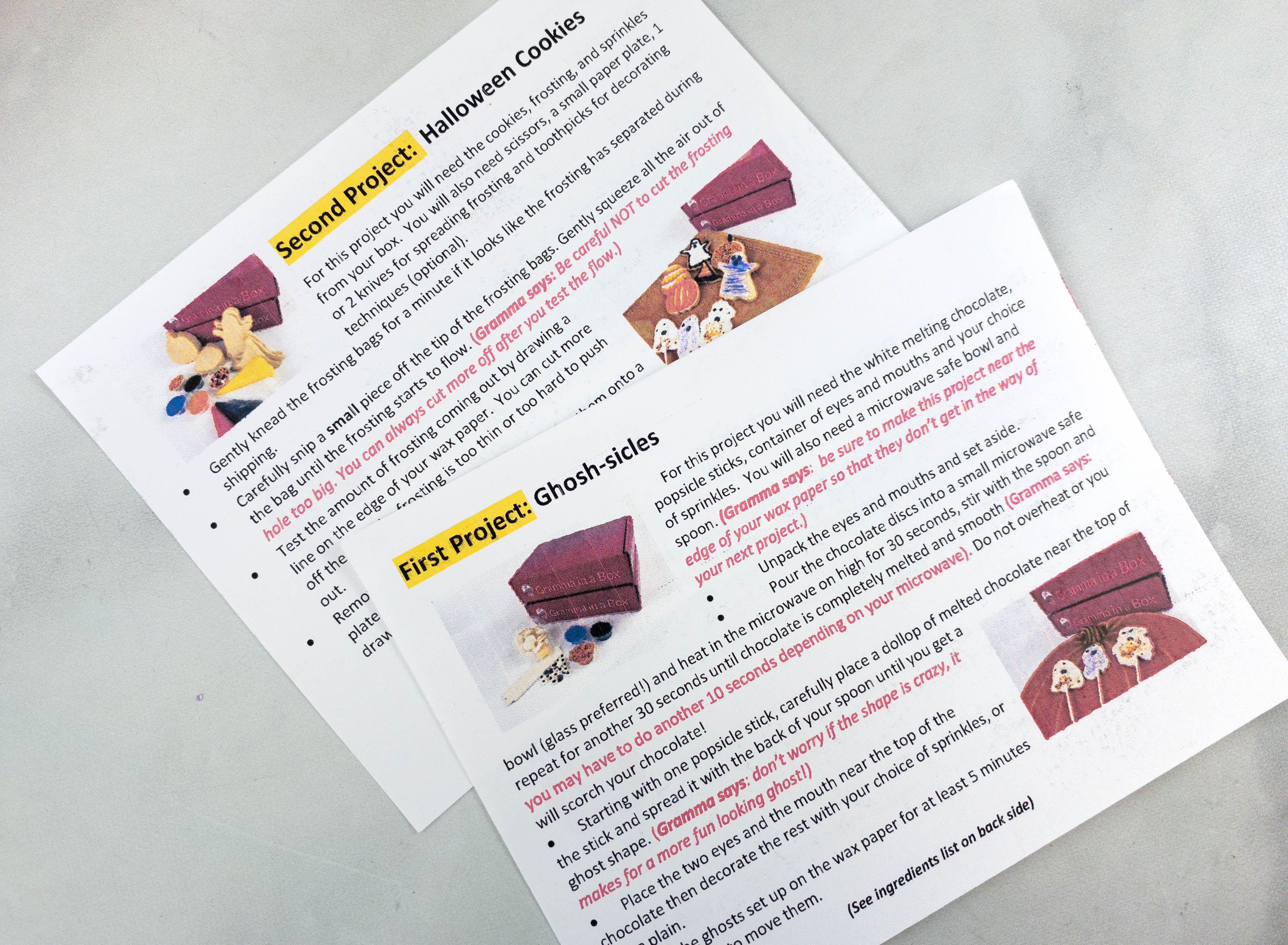 This month's projects are Ghosh-sicles and Halloween Cookies!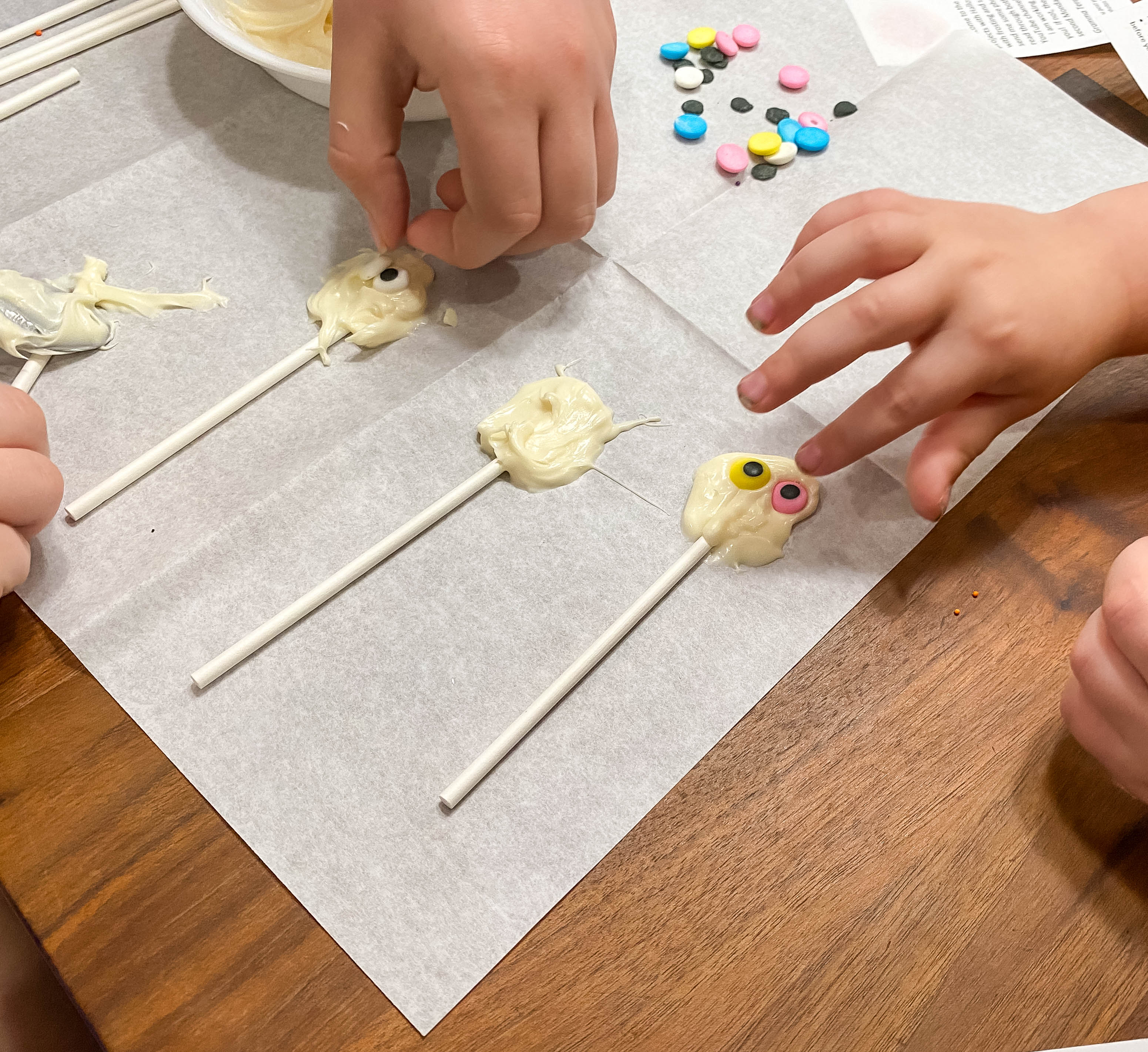 Ghosh-sicles. For the first project, the box provided melting chocolate, popsicle sticks, eye and mouth candies, and sprinkles. We started by melting the chocolate in the microwave with 30 second intervals. Once it's melted, I lined up some popsicle sticks on a wax paper and put little dollops of the chocolate on it. While it's still wet, my kids started to decorate their own piece and go crazy with the different kids of sprinkles we received in the box!
Halloween Cookies. We always get cookies in each box and this month, they are Halloween themed!
My kids went ahead and took their favorite color of frosting to decorate the cookies. My youngest started with little dollops of white frosting on her pumpkin shaped cookie.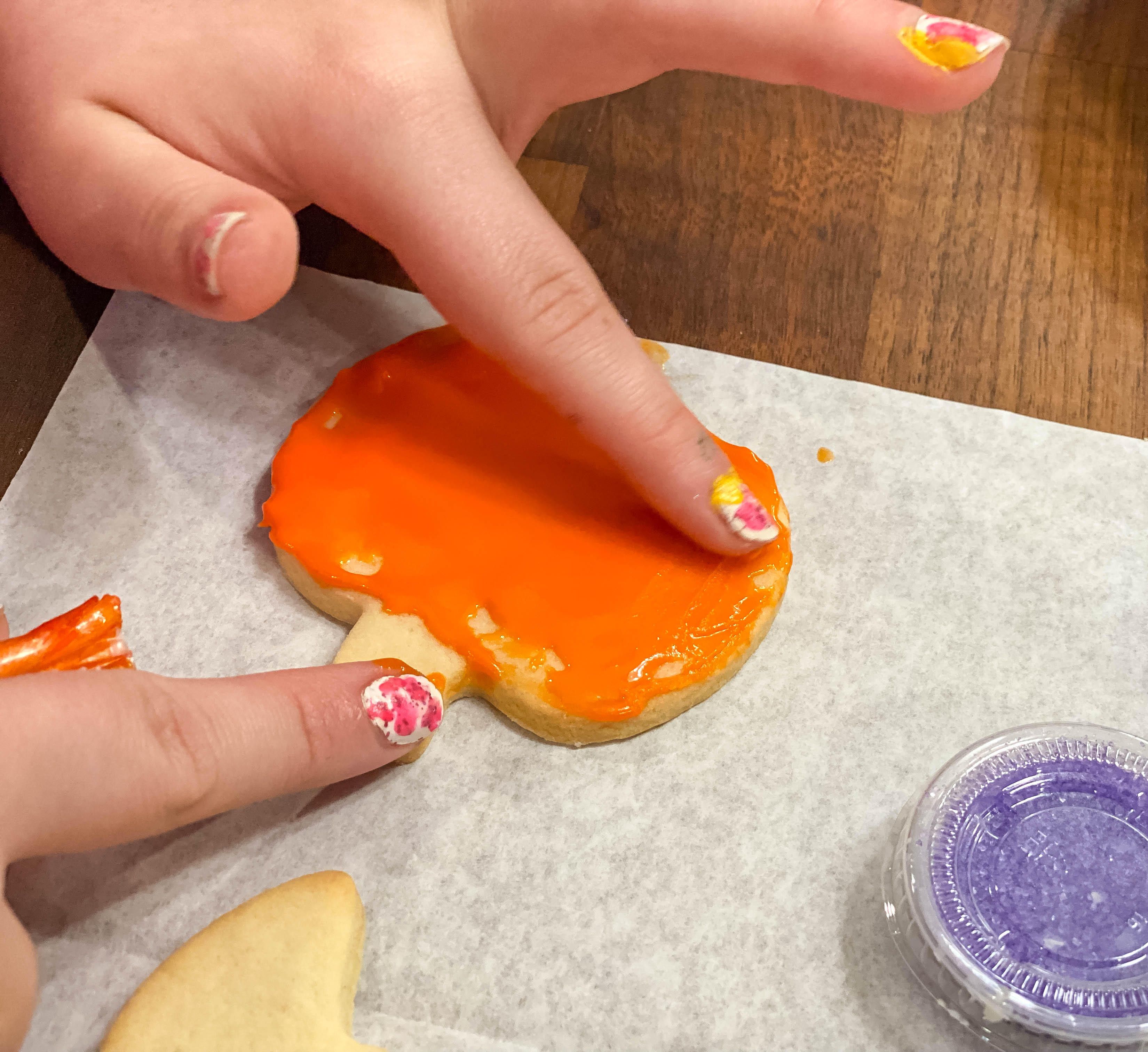 My eldest decided to go with the traditional orange pumpkin color and spread it on the cookie! (Use water to make it smooth!)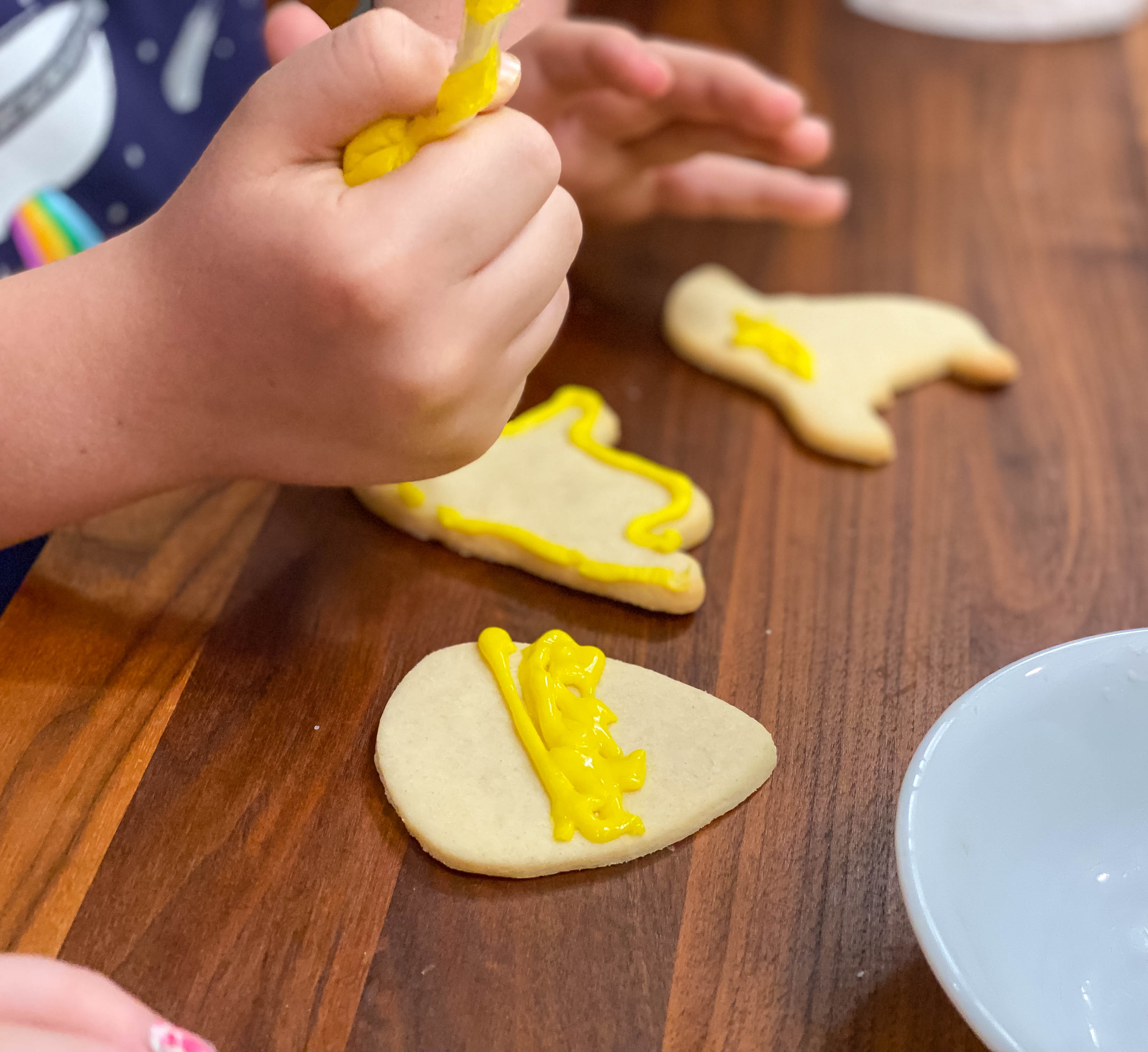 My son also joined and used the yellow frosting! Cookie decorating is such a fun activity, and it helps keep my kids creative.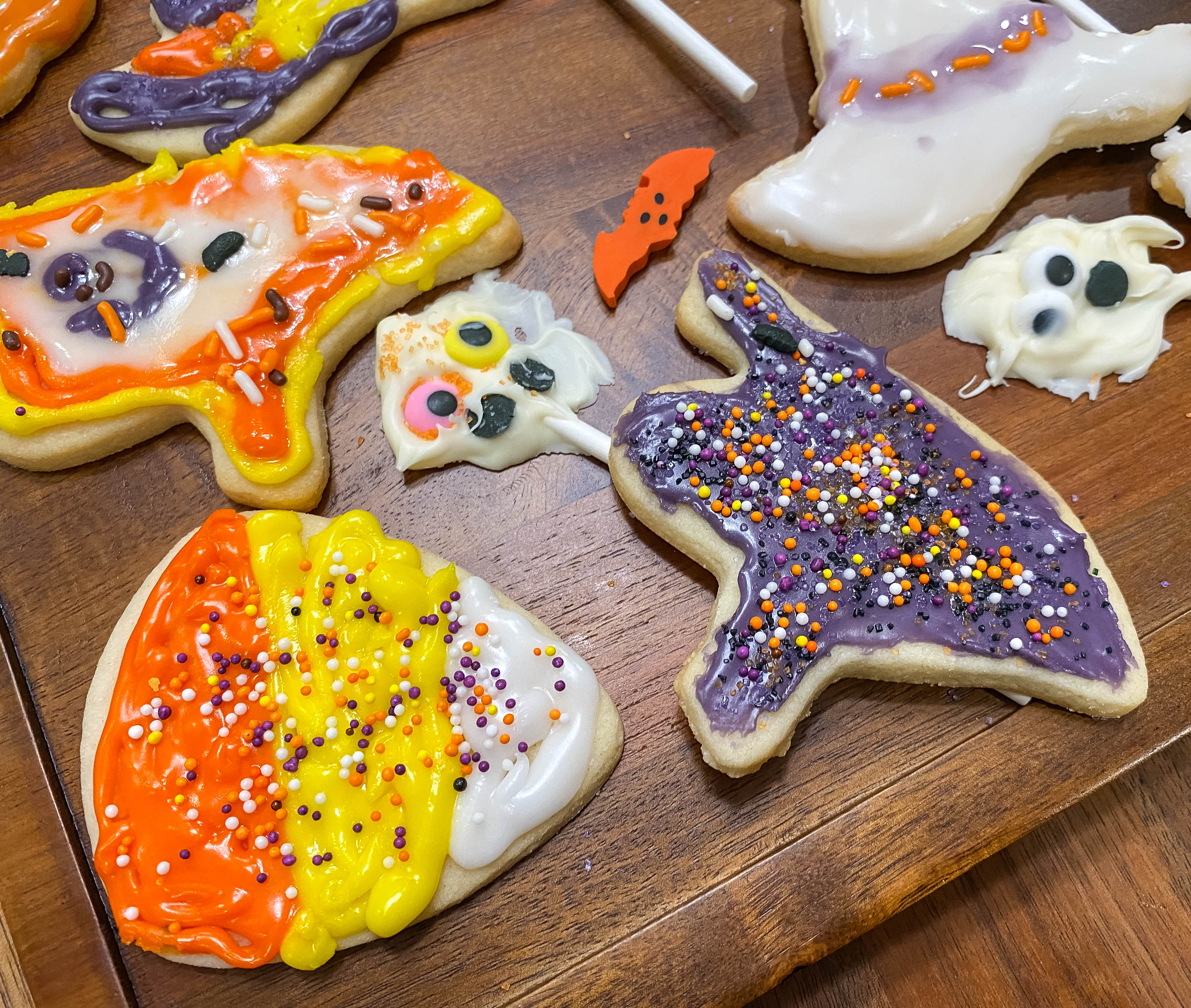 Once the designs are done, we left the cookies in the kitchen counter to set for a few minutes.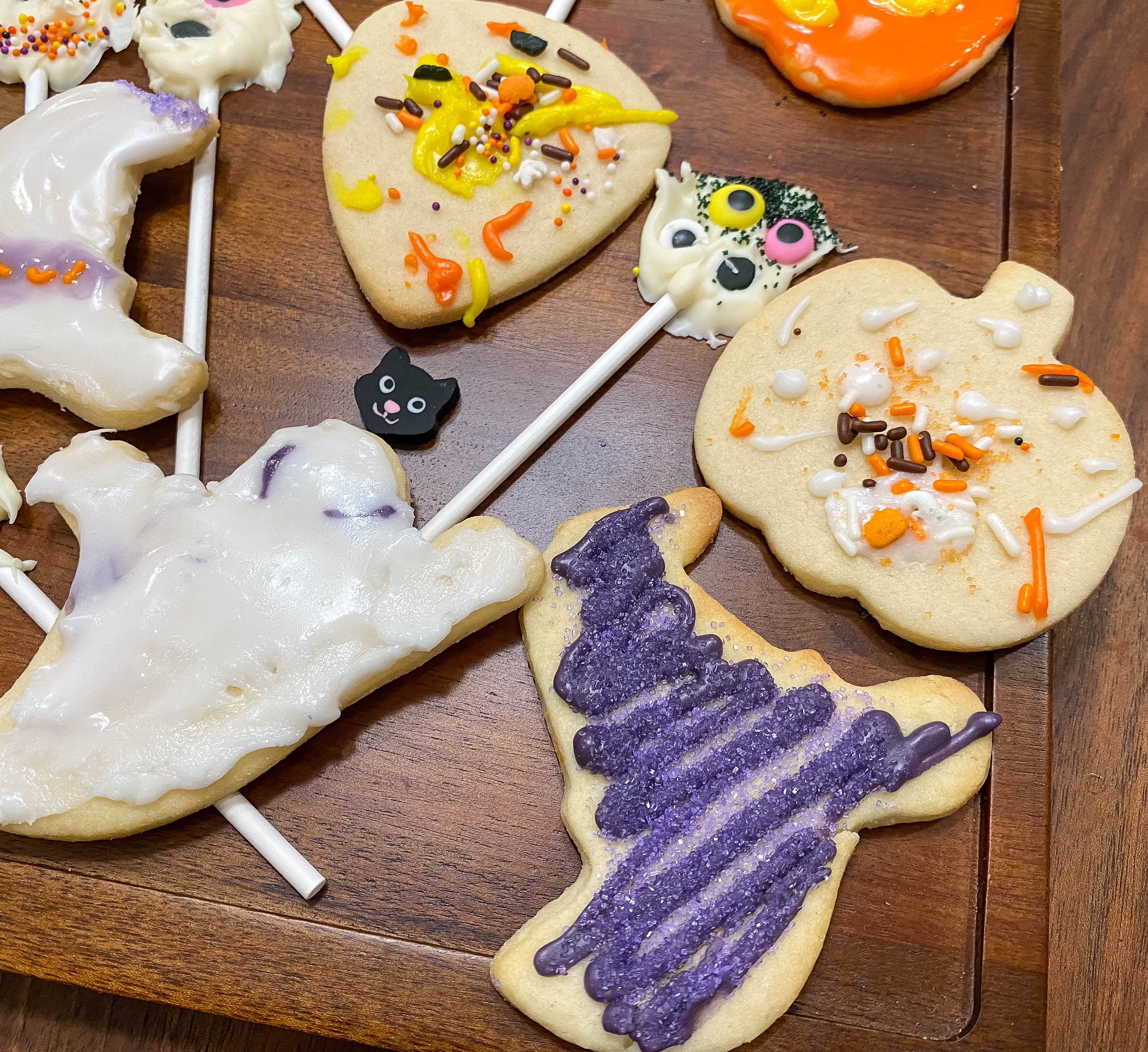 There's quite a lot of treats and they're so yummy!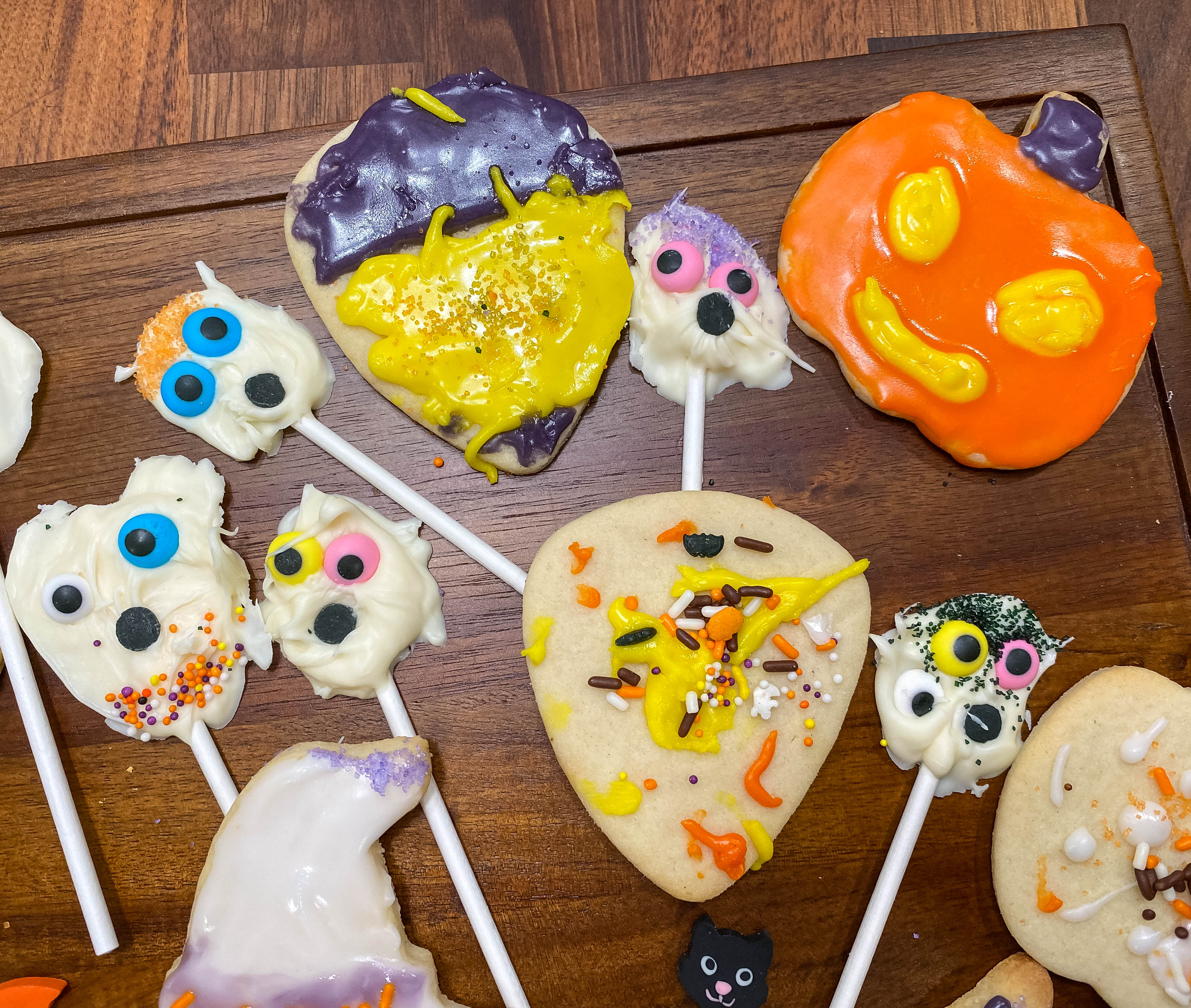 There were different kinds of sprinkles in the box but it looks like my children really enjoyed mixing and matching the multi-colored eyes!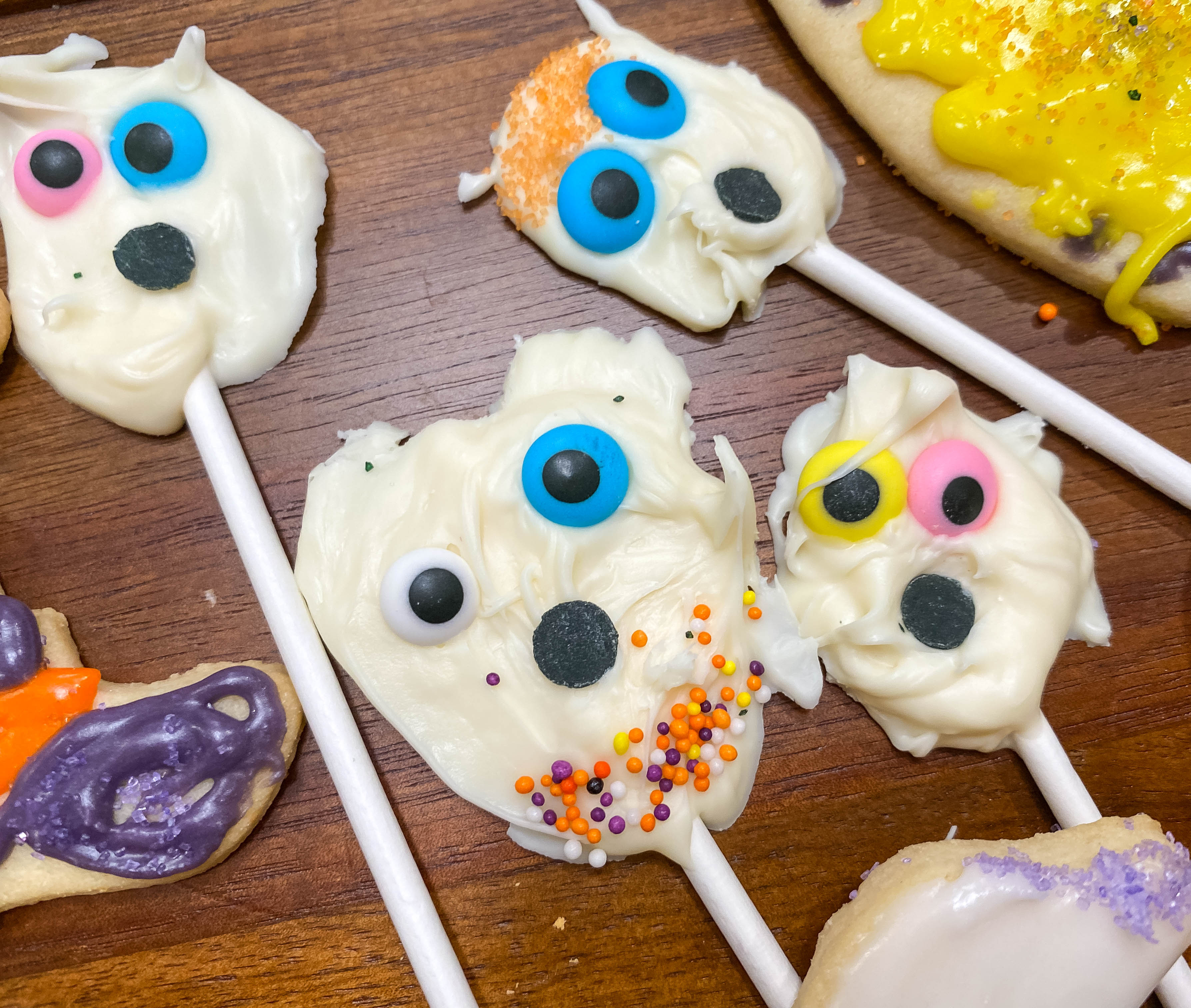 These Ghosh-sicles look spooky and cute at the same time!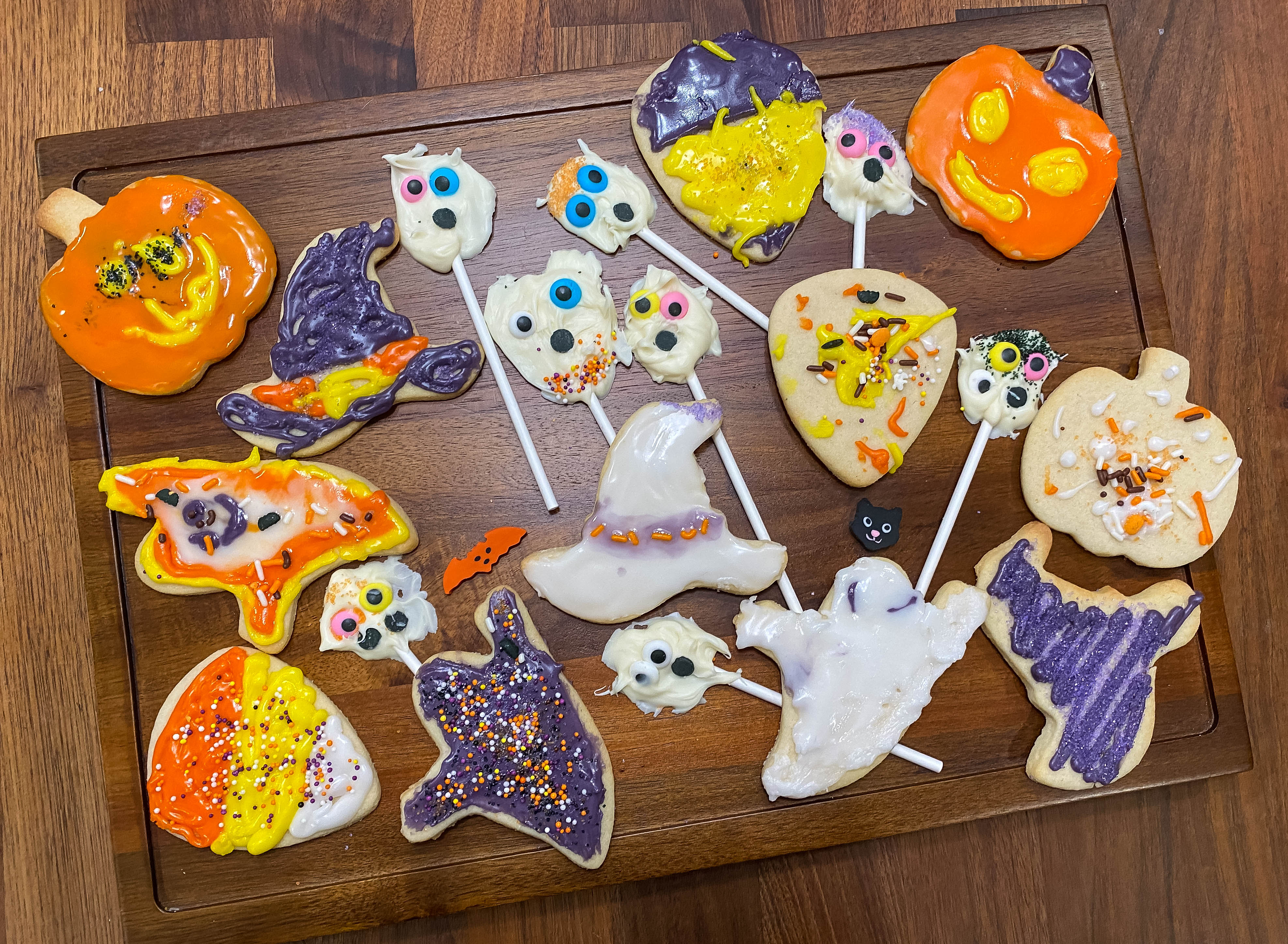 Here's a final look at all the goodies we made this month!
My kids loved the Halloween themed projects from Gramma In A Box! Both the Ghosh-icles and Halloween cookies were fun and easy to make. They turned out delicious as well! What we love about this subscription is that the materials needed for the edible crafts are already included in the box. The instructions they provide are also easy to follow. If you're looking for a fun activity box for kids, Gramma In A Box fits the bill! There are 2 projects in each box and kids can enjoy munching on the finished products after!
What do you think about Gramma In A Box?