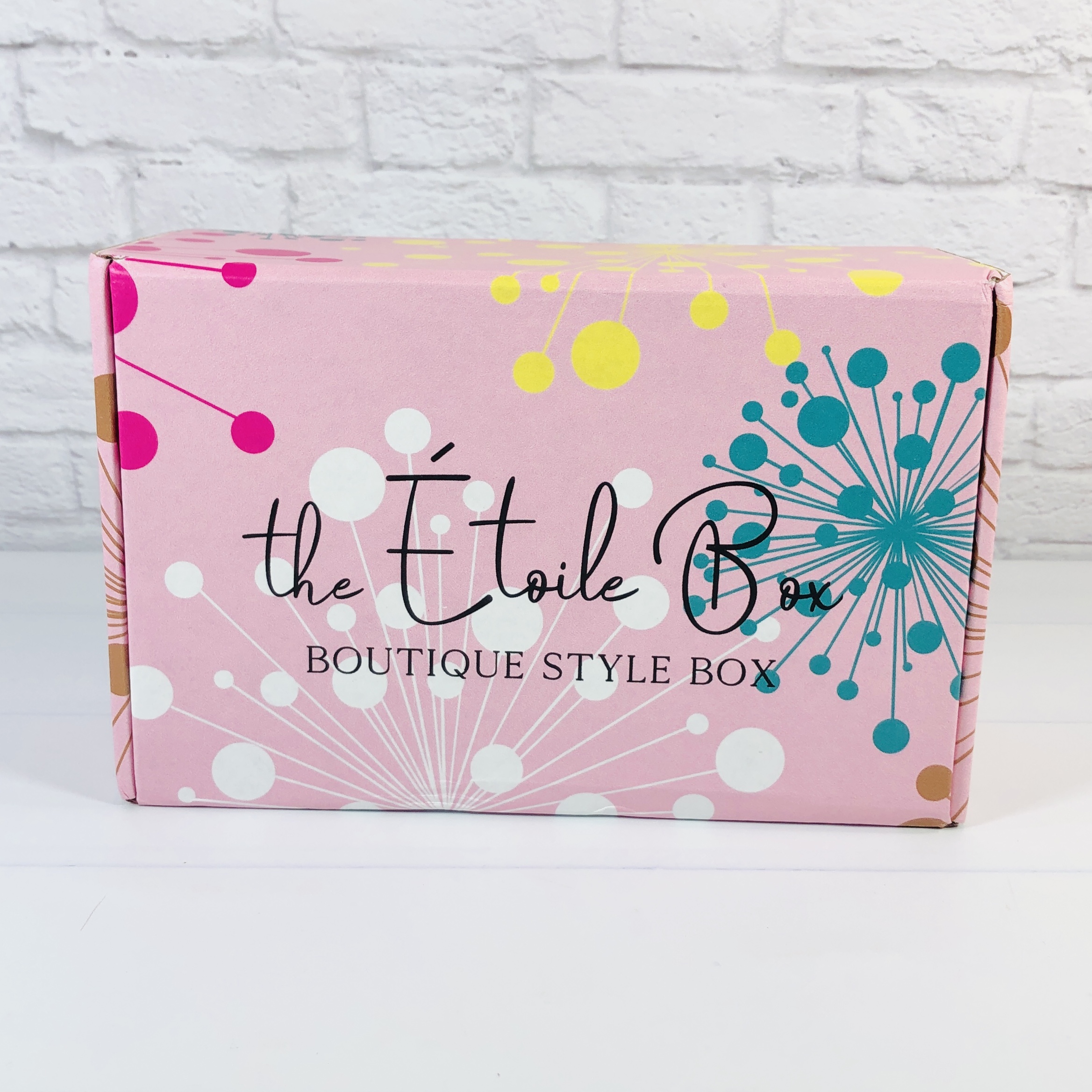 Étoile Box is a monthly boutique lifestyle, beauty and wellness box with a new theme and style each month! The products sent come from women run businesses and all beauty and body products are organic, eco-friendly, and all natural. Not only does this box want you to feel happy when you open it up, they want you to know you are supporting small businesses. Étoile Box is $39.99 a month.
 DEAL: Get 20% off on your first box! Use coupon code HELLO20.
The front of this box changes from month to month (see previous picture)! My items were wrapped in pretty tissue paper and were sealed with a thank you sticker.
Everything was packed really well inside the box!
Inside I found a product info card with descriptions of the items in the "Self-Care September" box!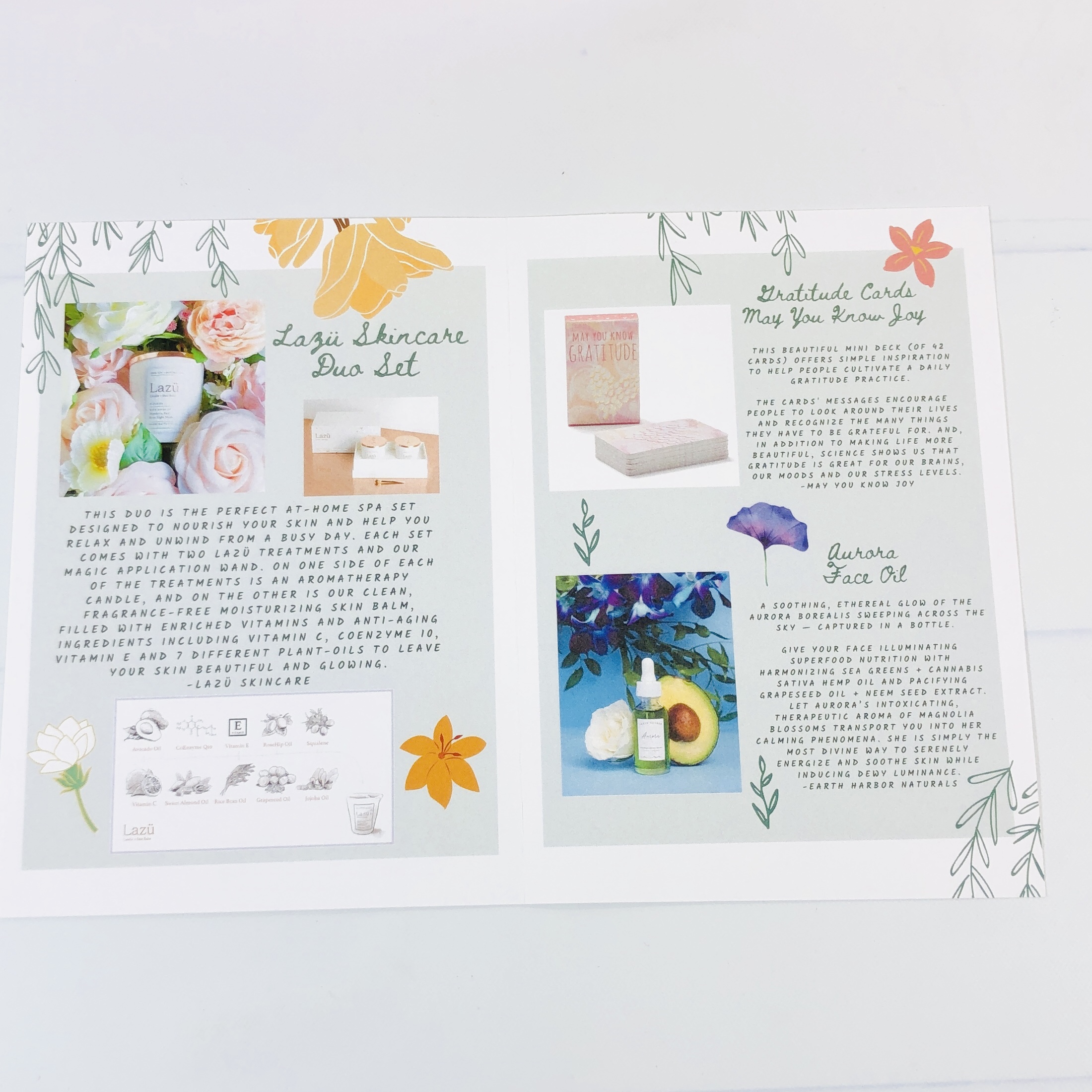 The inside listed the products, gave a description, and named the maker.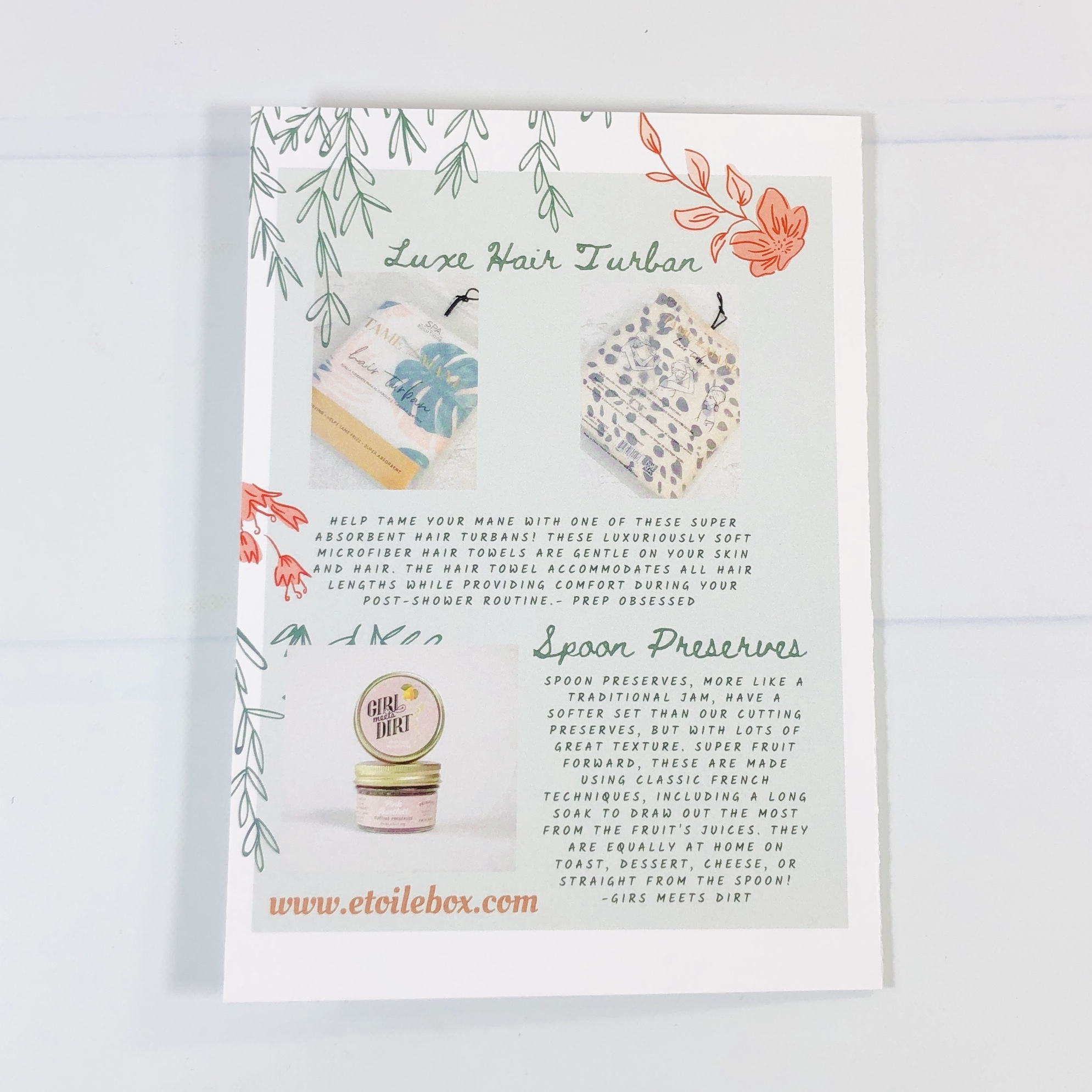 The back of the card had a couple more products.
Everything in my box!
Lazu Skincare Duo Set ($25) This product came in a beautiful box and I was intrigued — candle and skin balm? Tell me more!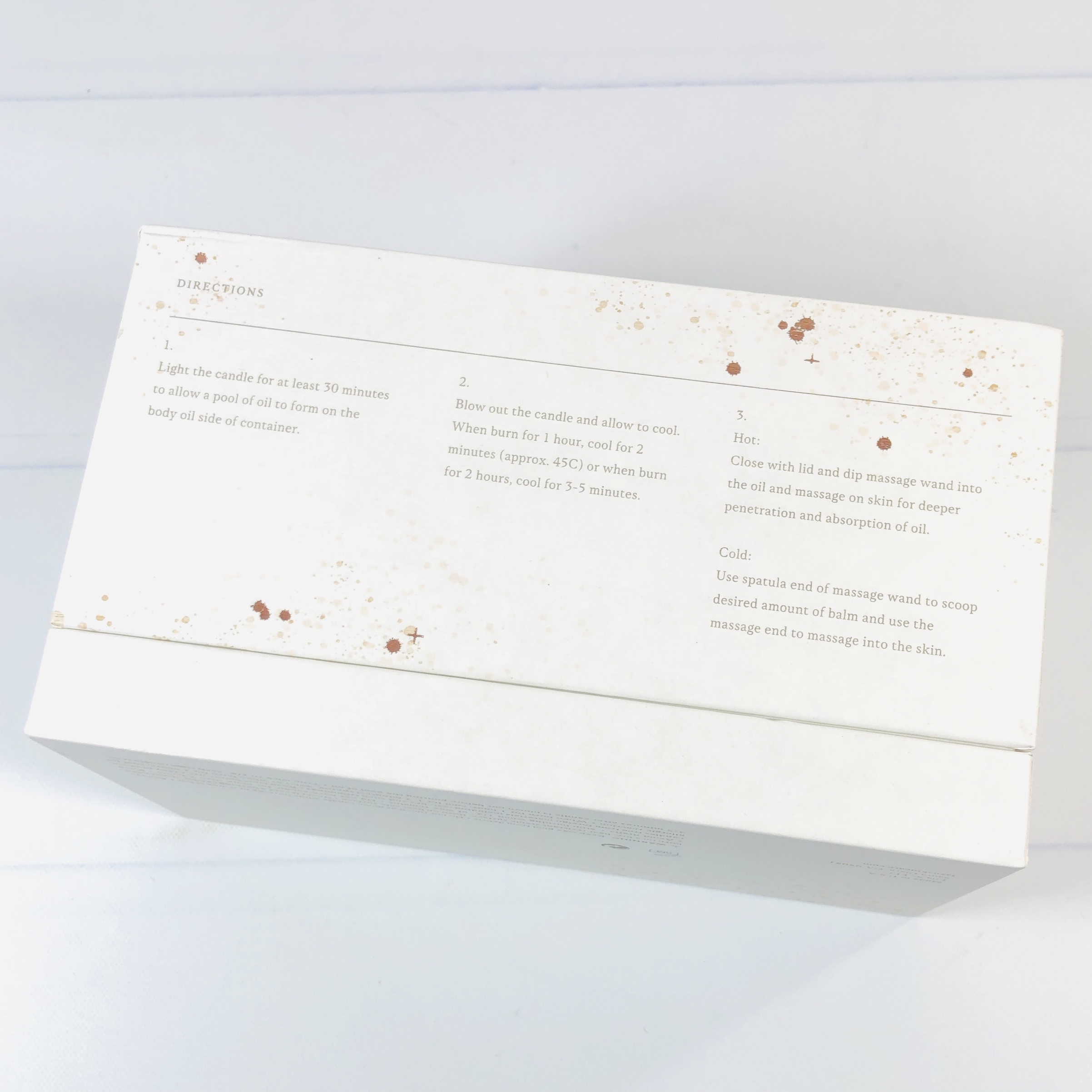 There were directions on the side of the box and they couldn't be simpler — light the candle, let it melt (and it will also melt the skin balm next to it), then blow it out and wait a minute before dipping the applicator wand in the balm and applying.
The candles are made of soy wax and fragrance. These ingredients are for the body balm. This shows fragrance listed last, while online it doesn't show that final ingredient and in fact they say it is fragrance free. I've received candles that double as massage oil before but the fragrance has always been off-putting, so I was hoping these would be fragrance free, so we will see.
The containers are beautiful and are in ceramic holders with copper-colored tops that feel substantial.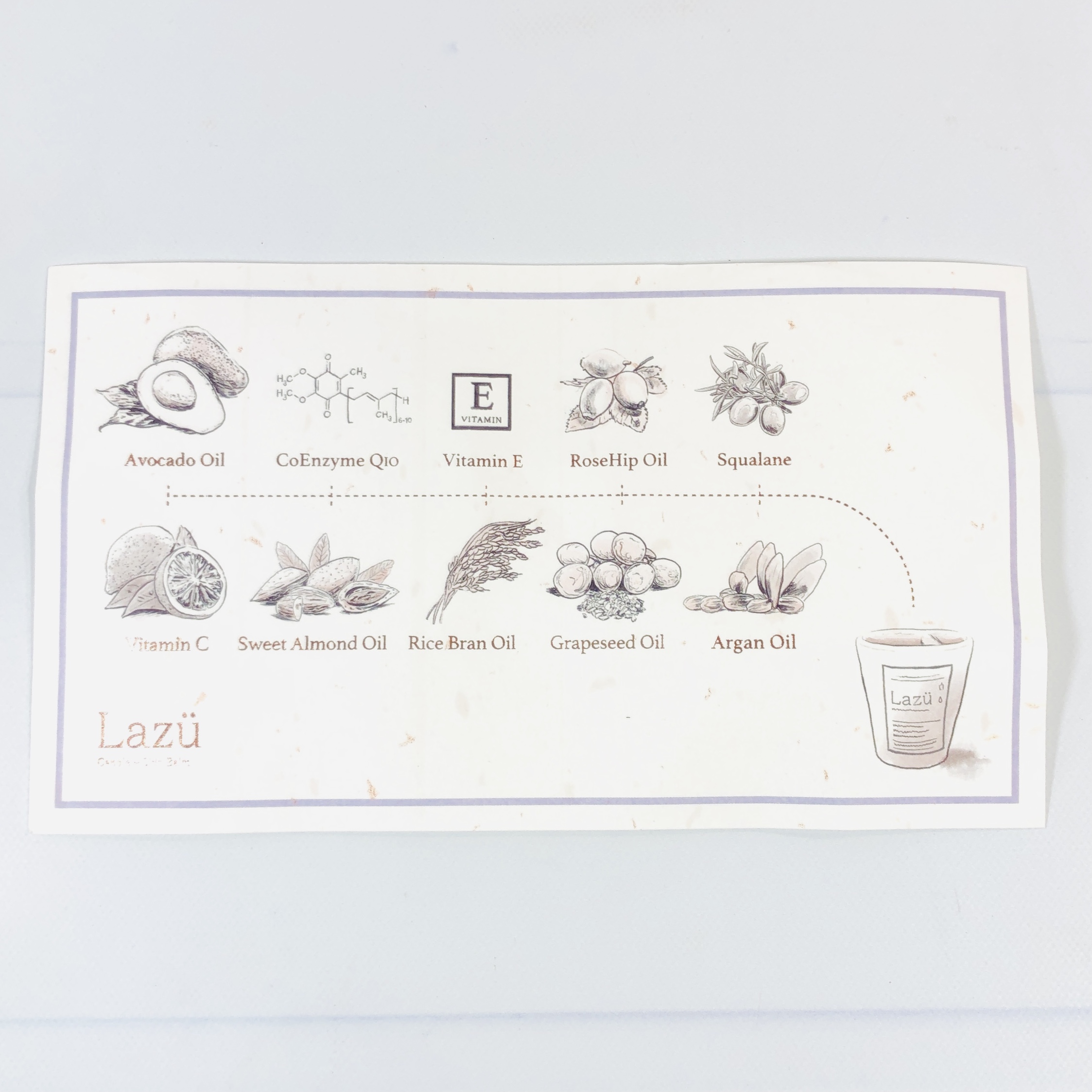 There was sheet with a picture list of some of the ingredients.
It also came with a dipping wand. Like the lids, it doesn't feel like plastic.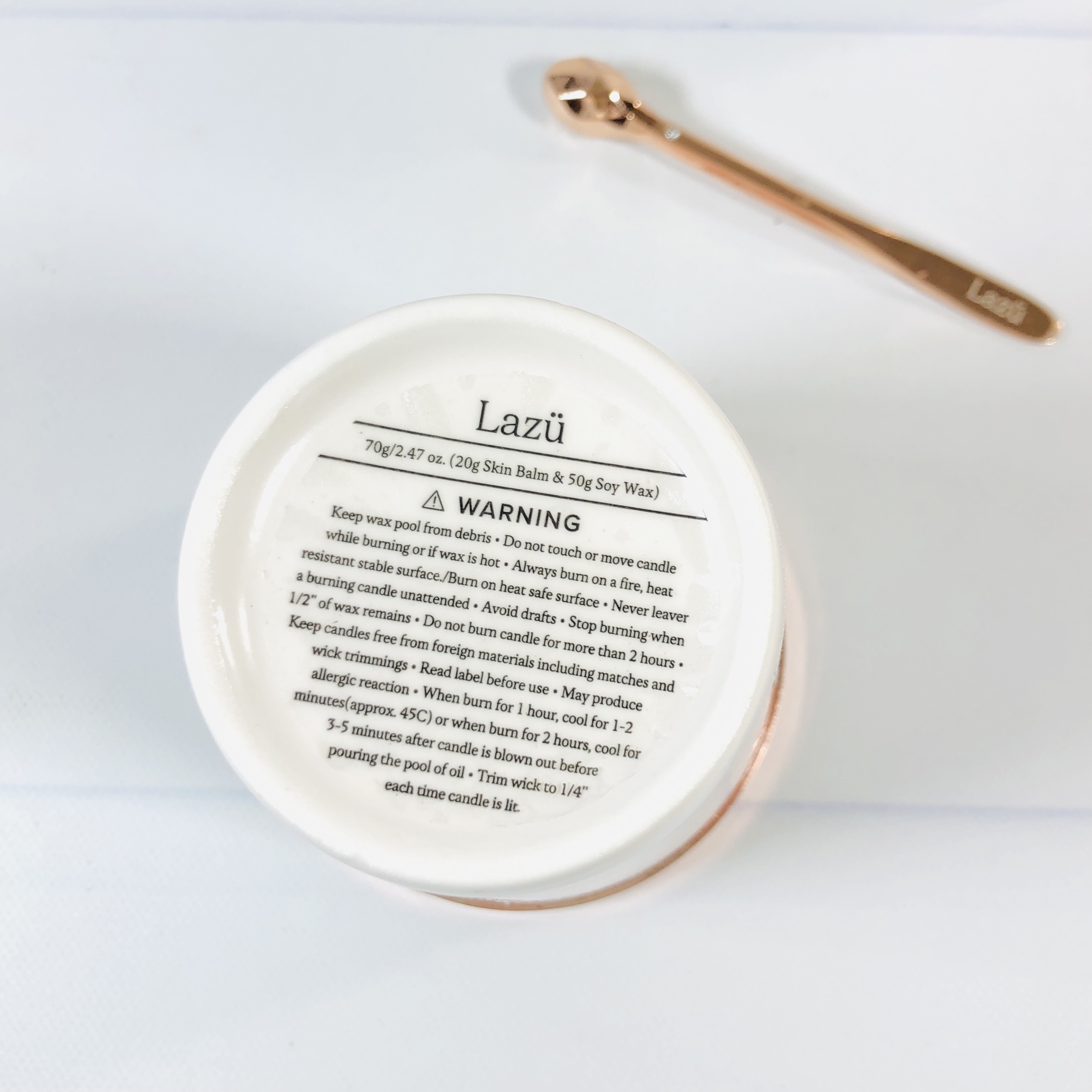 Be careful when burning and make sure to let the balm cool a few minutes (depending on burn time) before applying the balm.
There were two different fragrances and they smell like fancy perfumes I've tried in the past, probably something from France, they are quite elegant. Serenity smells warm and comforting while Flourish is a musky floral. Only a little of the balm is needed, it goes a long way, and I feel like either they are fragranced, or they have absorbed the fragrance from the candle, but my hands definitely smelled like the fragrance when I rubbed in the balm, so it's like using a perfumed body oil or balm. The candle put off some scent while burning too, they are very nice candles. What a cool concept!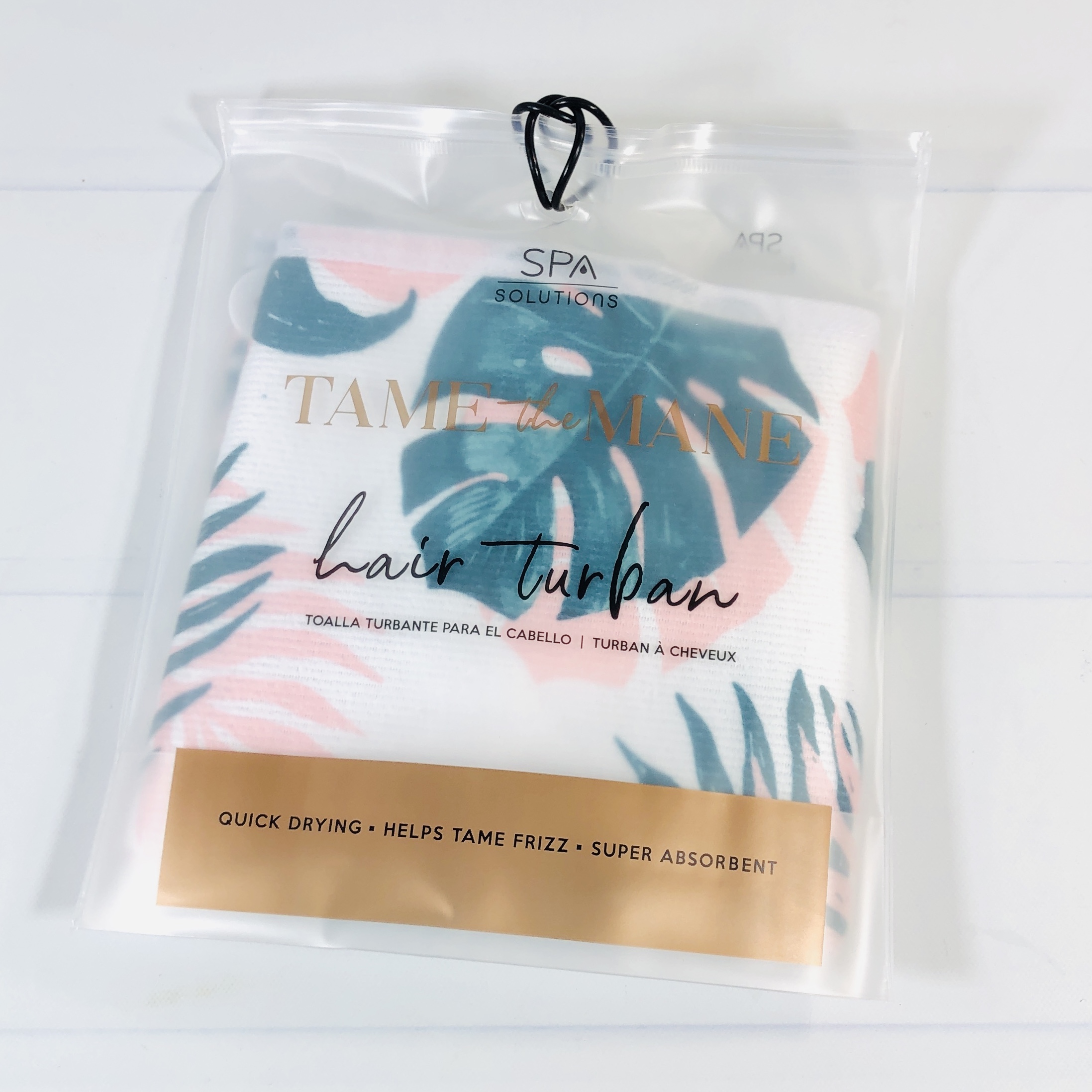 CALA Spa Solutions Luxe Hair Turban in Tropical ($6.25) My daughters each have something similar to this and they seem to like it. I have short, fine hair that tends to dry quickly all on its own but I can see the appeal to someone with thick or long hair.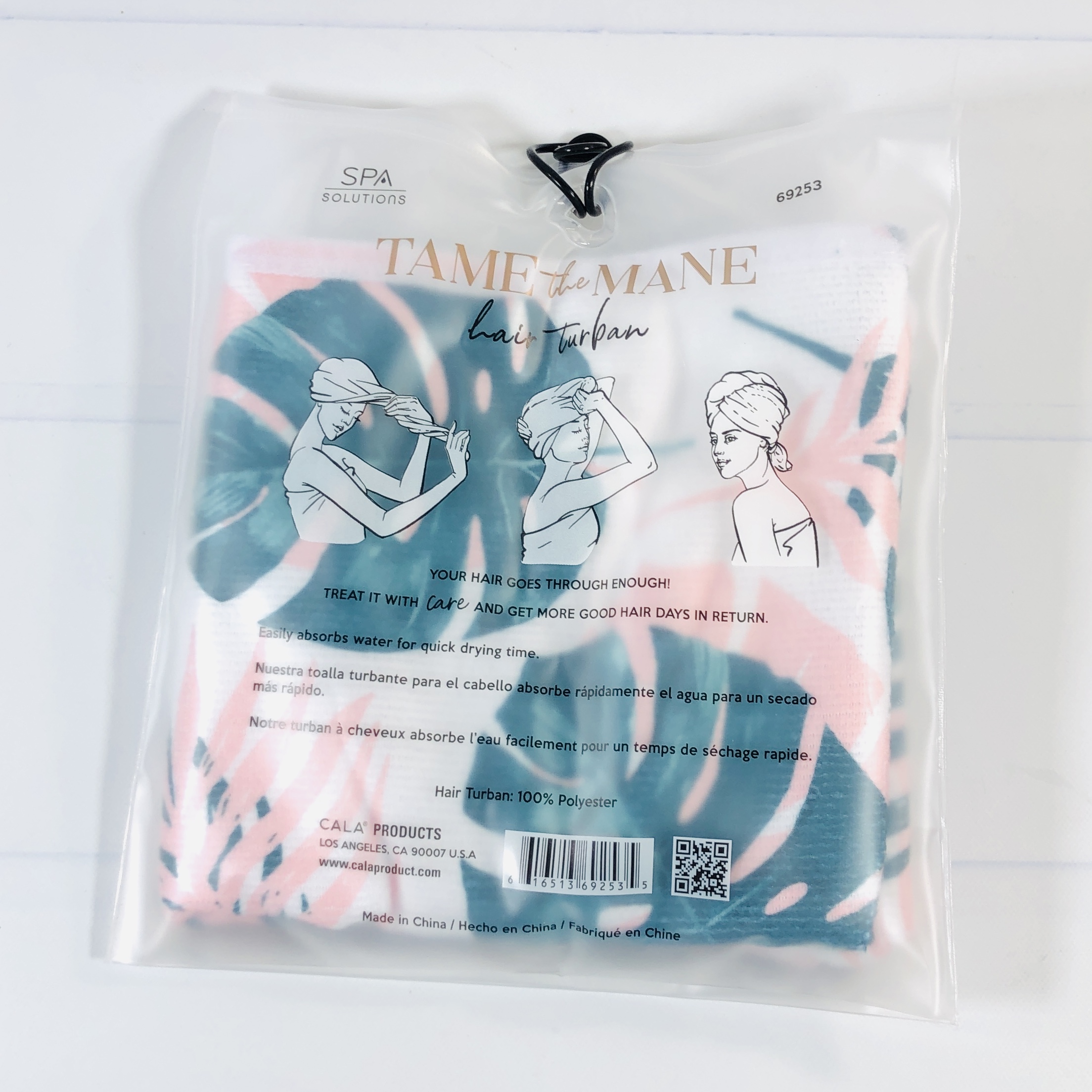 The turban is made of 100% polyester.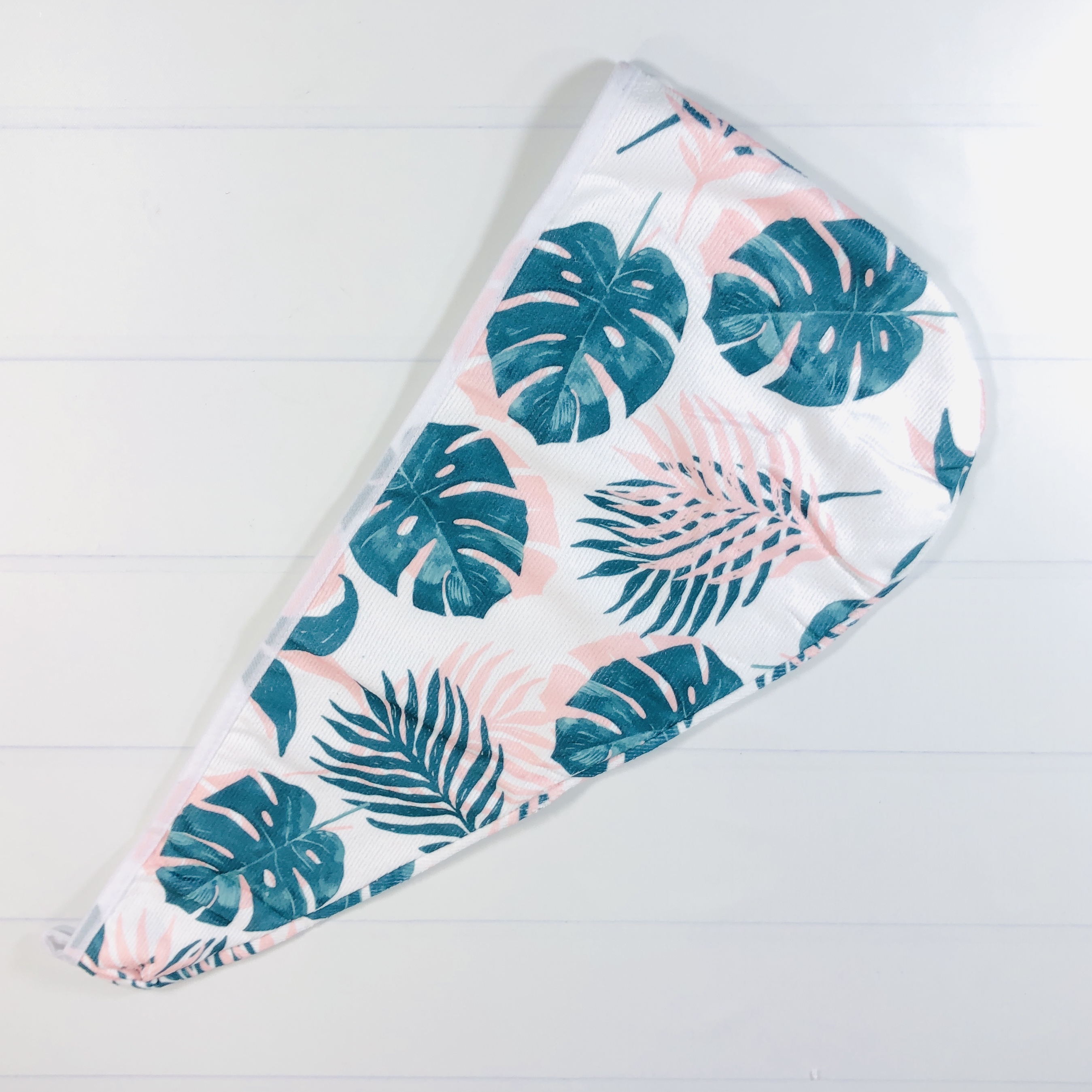 The outside has a fun, tropical print of deep green and light pink leaves on a white background.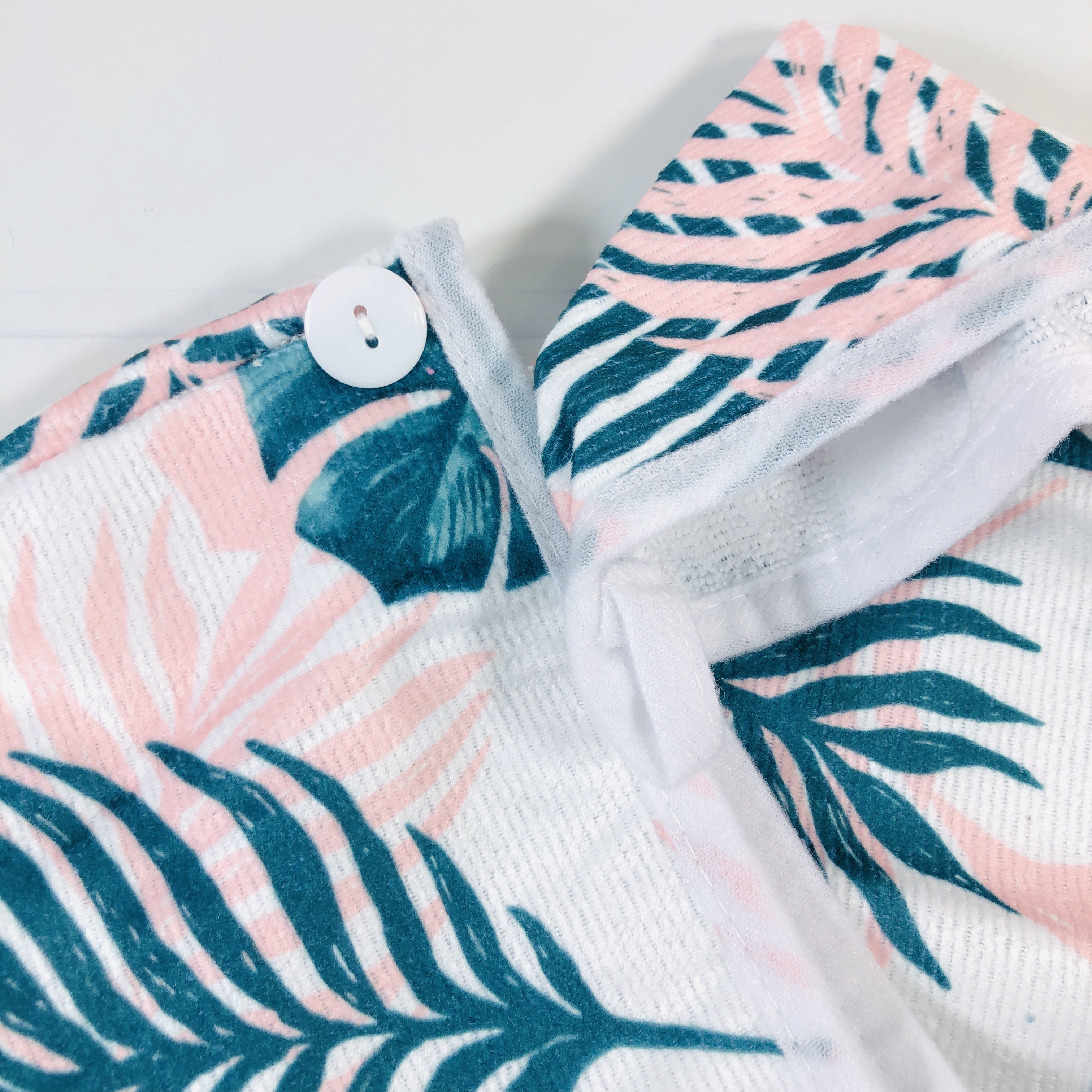 There's a button on one side and fabric loop on the other and you wrap hair in the towel, then slip the loop over the button. The turban may help hair dry quicker and it should stay in place better than a traditional towel. It could also keep hair out of the way if you were to be wearing a sheet or clay mask.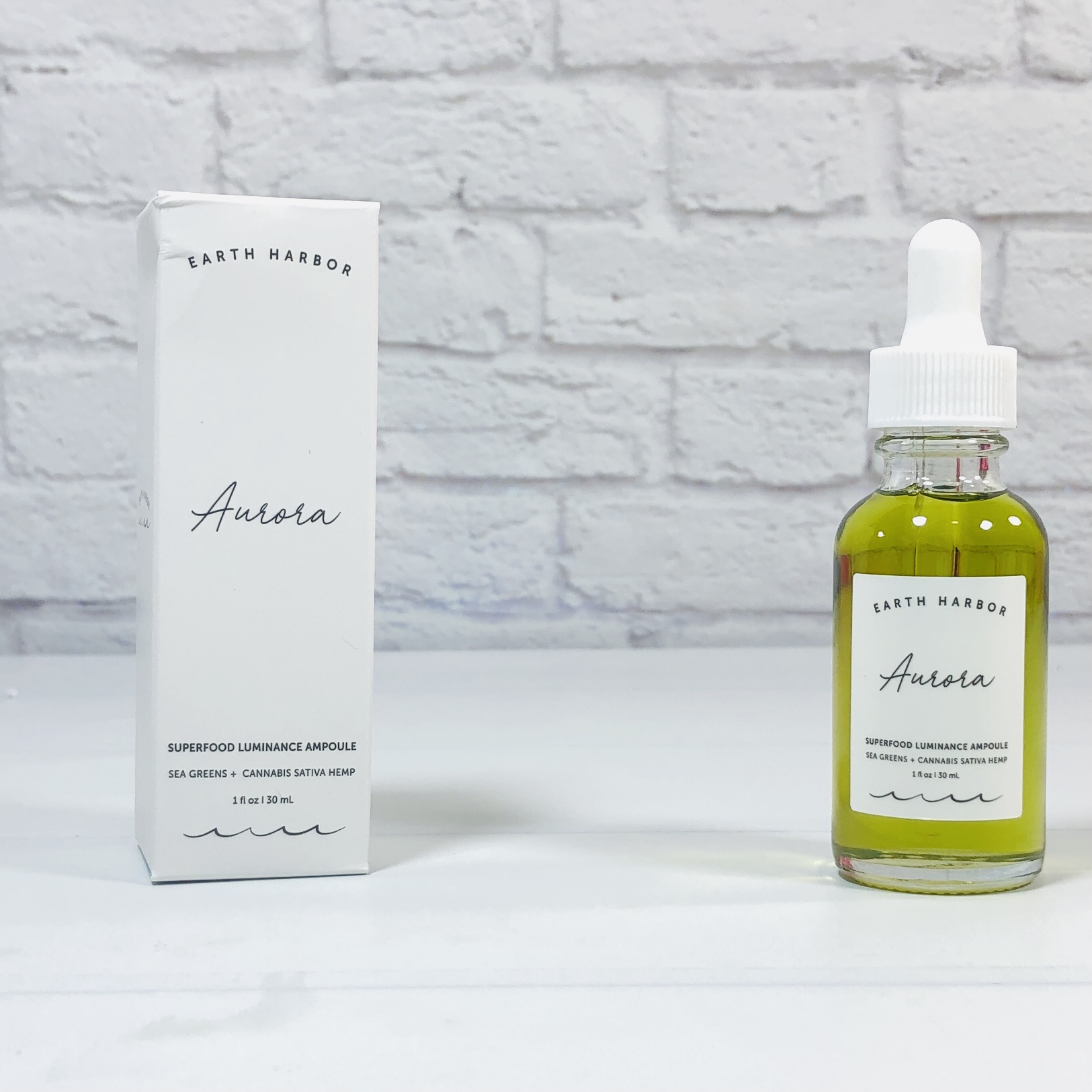 Earth Harbor Aurora Superfood Luminance Ampoule ($32) I have quite a lovely collection of products from Earth Harbor thanks to subscription boxes!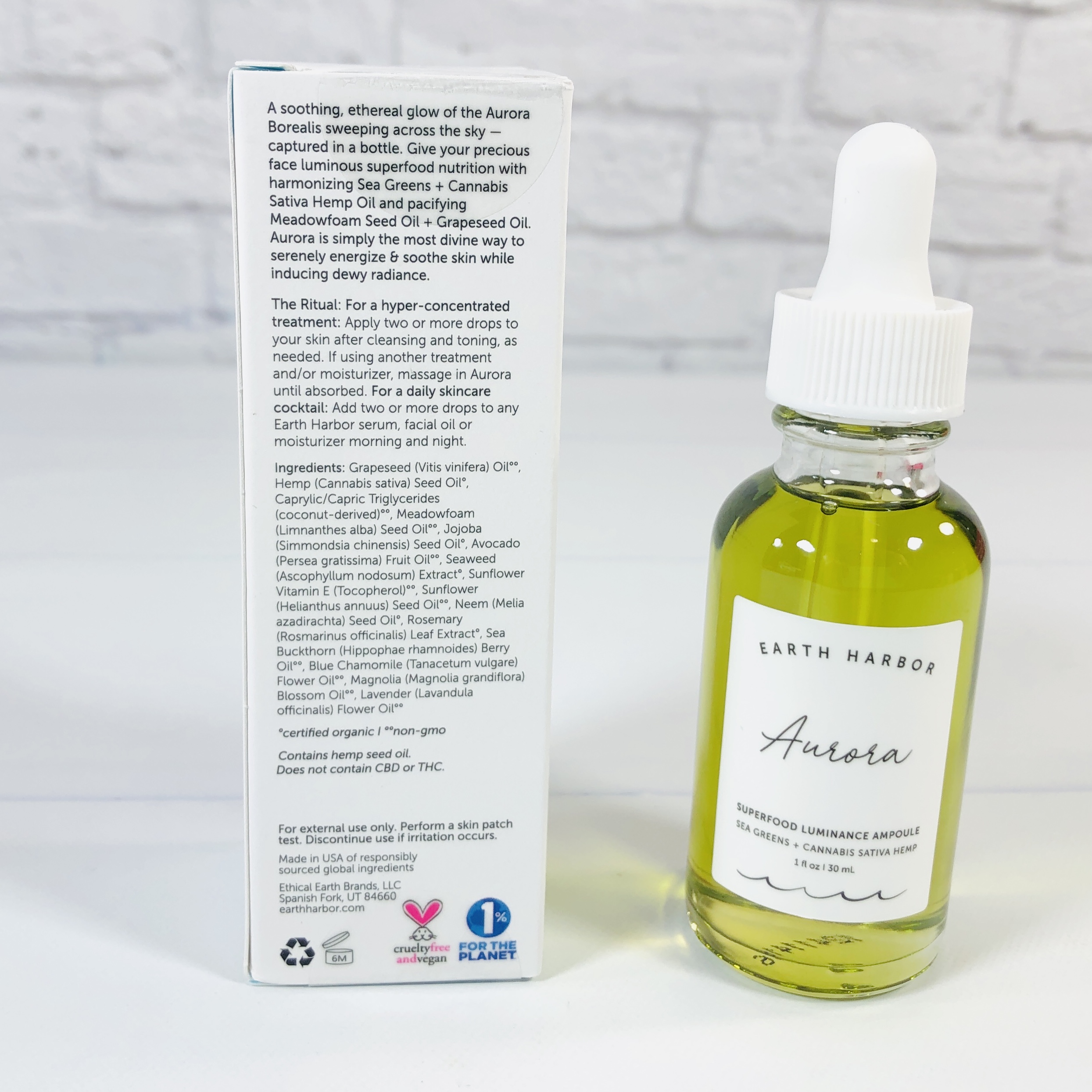 This is called an ampoule and from what I understand, that makes it more concentrated than a serum and yet this can be used morning and night. Since there are so many oils in here, I prefer to call it a face oil. Grape seed, hemp seed, jojoba, and avocado oils are joined by neem, sea buckthorn, blue chamomile, and magnolia plus other plant-based ingredients.
It's a greenish yellow shade and it's supposed to smell like magnolia blossom but I think it smells like chamomile, and actually reminds me a bit of tansy. It's supposed to soothe and calm the skin while helping skin look radiant. I used it underneath sunscreen and makeup to moisturize my skin and didn't need a separate product to keep skin moist.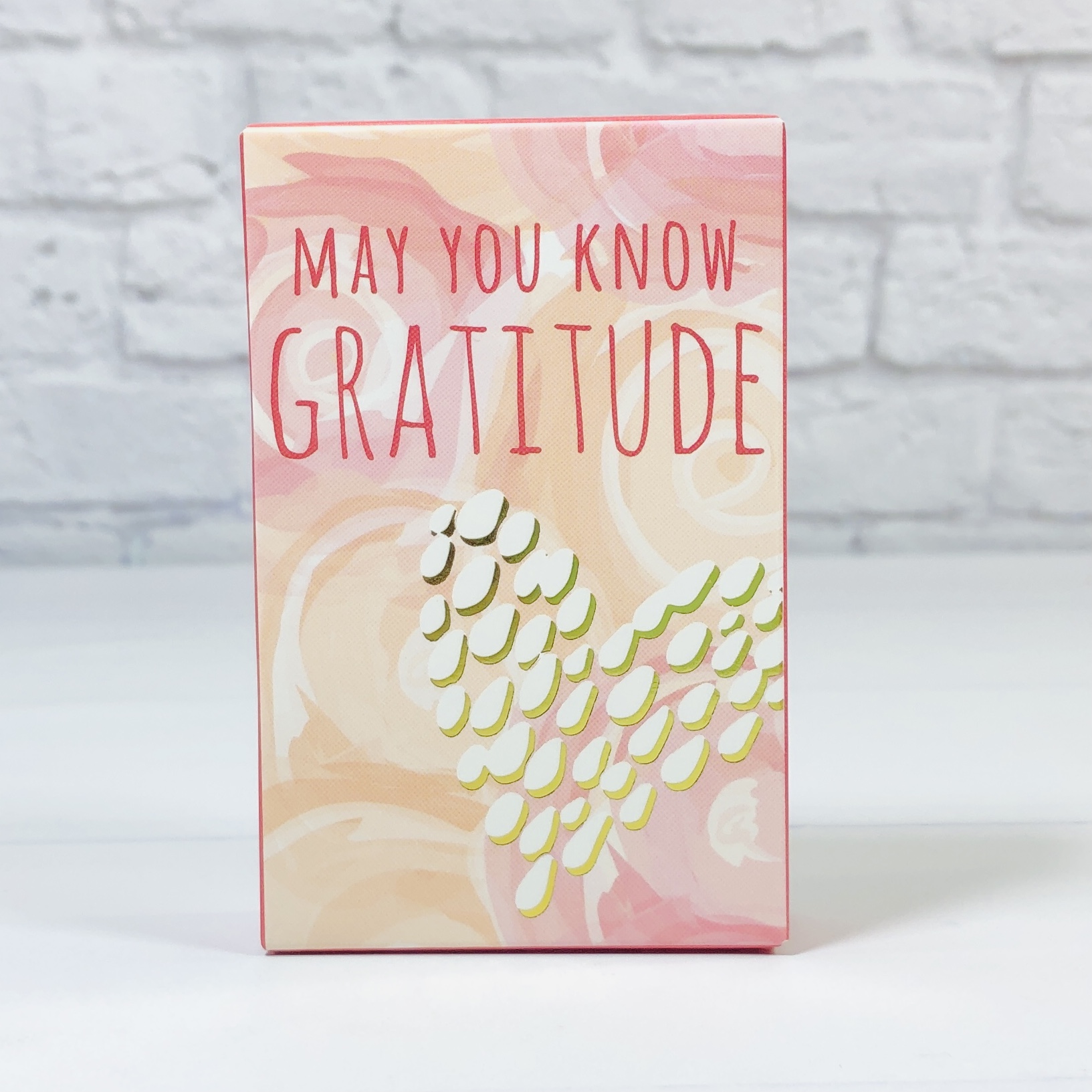 May You Know Joy Gratitude Cards ($17.99 CAD, around $14.12 USD) Next up is a deck of cards to help us look for things to be grateful for in our lives.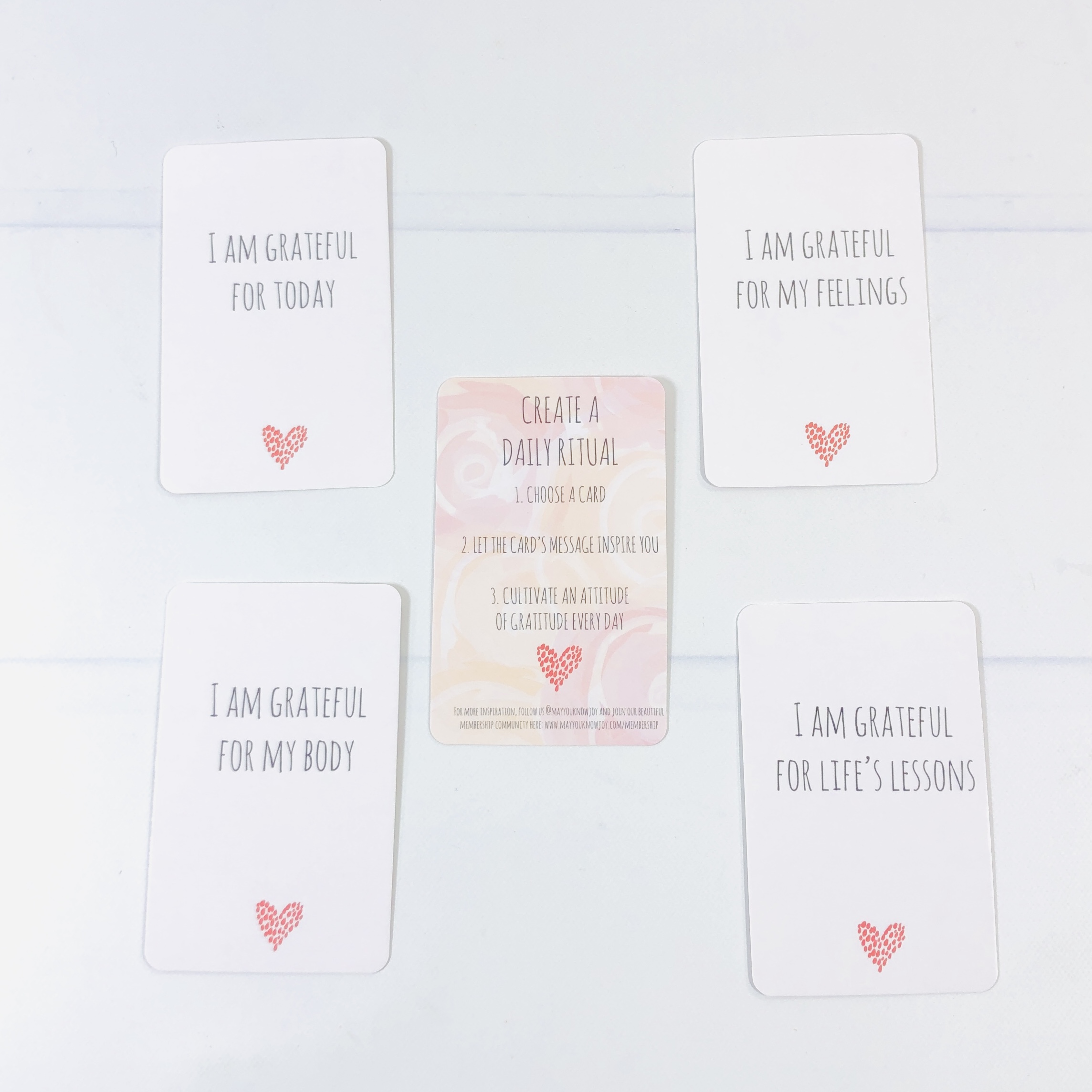 The idea is to choose a card, feel inspired by the message, and then repeat every day. Each card says "I am grateful for" and then has something to hopefully prompt that feeling. I think I counted 42 cards, so when you finish the pack, you can start all over again!
Girl Meets Dirt Spoon Preserves in Pear Balsamic ($12 for 7.75 ounces, and I think this size is 3 ounces) This brand has membrillo-style (can be sliced) and spoon preserves, and this falls into the latter category.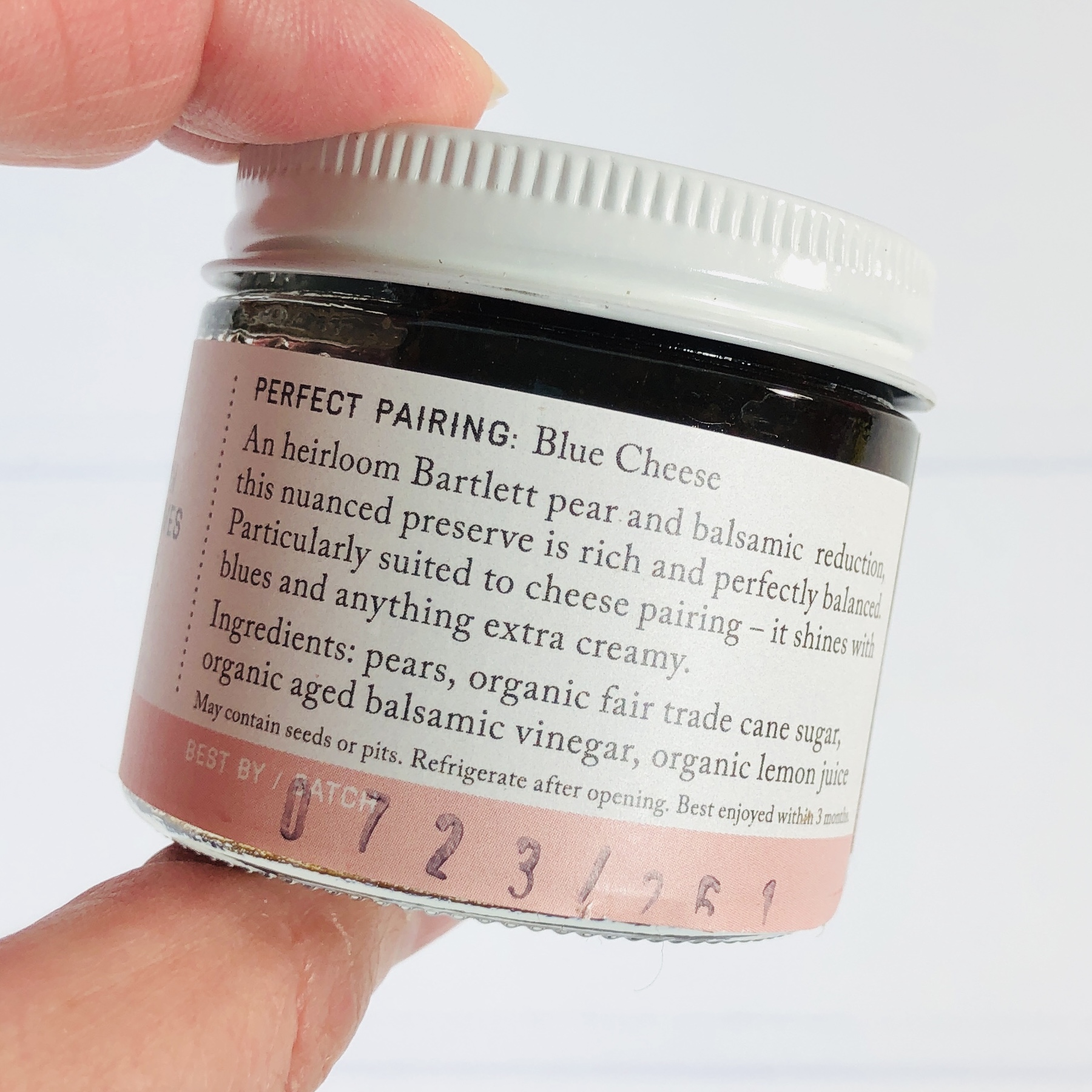 It's made with pears, sugar, balsamic vinegar, and lemon juice. It can be eaten with sweet or savory foods — like cheese and crackers as well as biscuits or scones.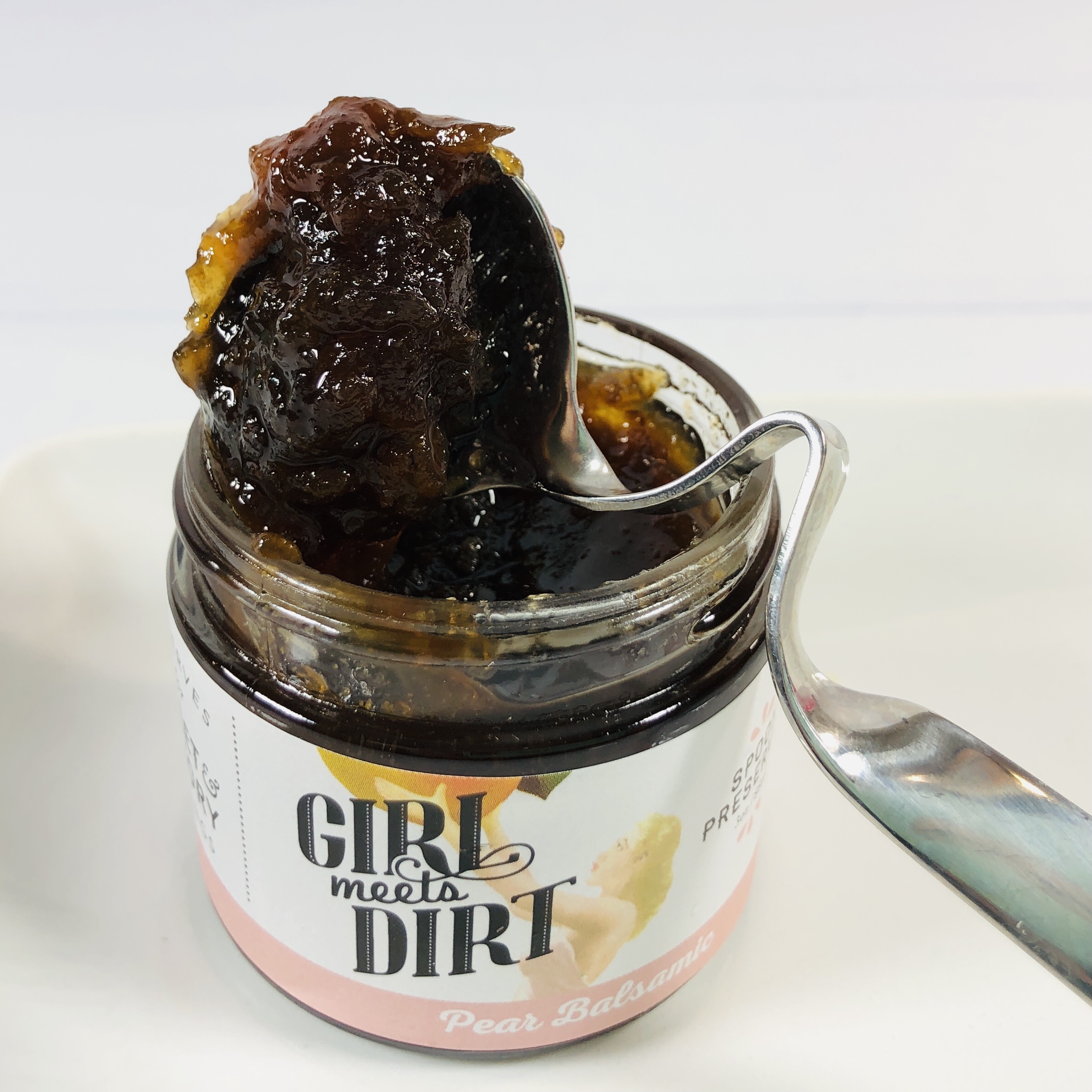 You know how pears have a little bit of a gritty texture? It's in here too! This is a good tasting jam and certainly is versatile. I never would have guessed it has balsamic vinegar inside.
Etoile Box always arrives looking like it is filled with items from a fancy little boutique shop in a small town on Main Street. I thought the self-care theme was a good one and especially liked the candles with accompanying balm/oil, they smell very upscale. The preserves are perfect for a charcuterie board. Choose a card from the deck, prop it up somewhere prominent, and practice gratitude, following the same card for a month or choose a new one every day. The hair turban and face ampoule round out the box nicely.
What do you think of this box?