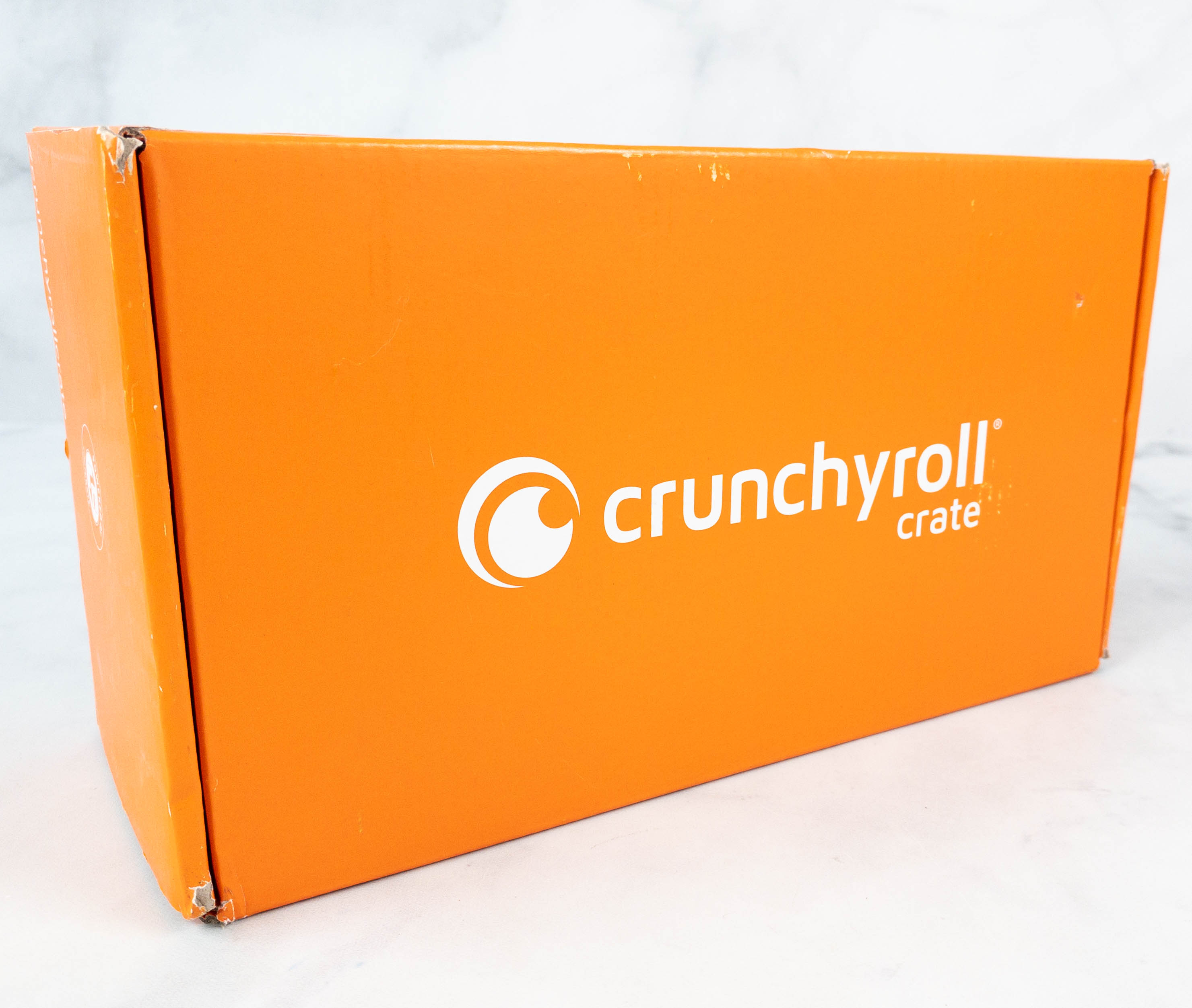 Crunchyroll Crate is a Loot Crate subscription that sends officially licensed items from Crunchyroll's best titles. Every box includes at least 4-6 items which may include collectibles, apparel, figures and more! This is different from Loot Anime, as Crunchyroll Crate focuses only on the featured anime titles from their own catalog while Loot Anime covers all anime franchises from the old ones to the new ones. Also, this box is available internationally! The box is $29.99 per month + shipping.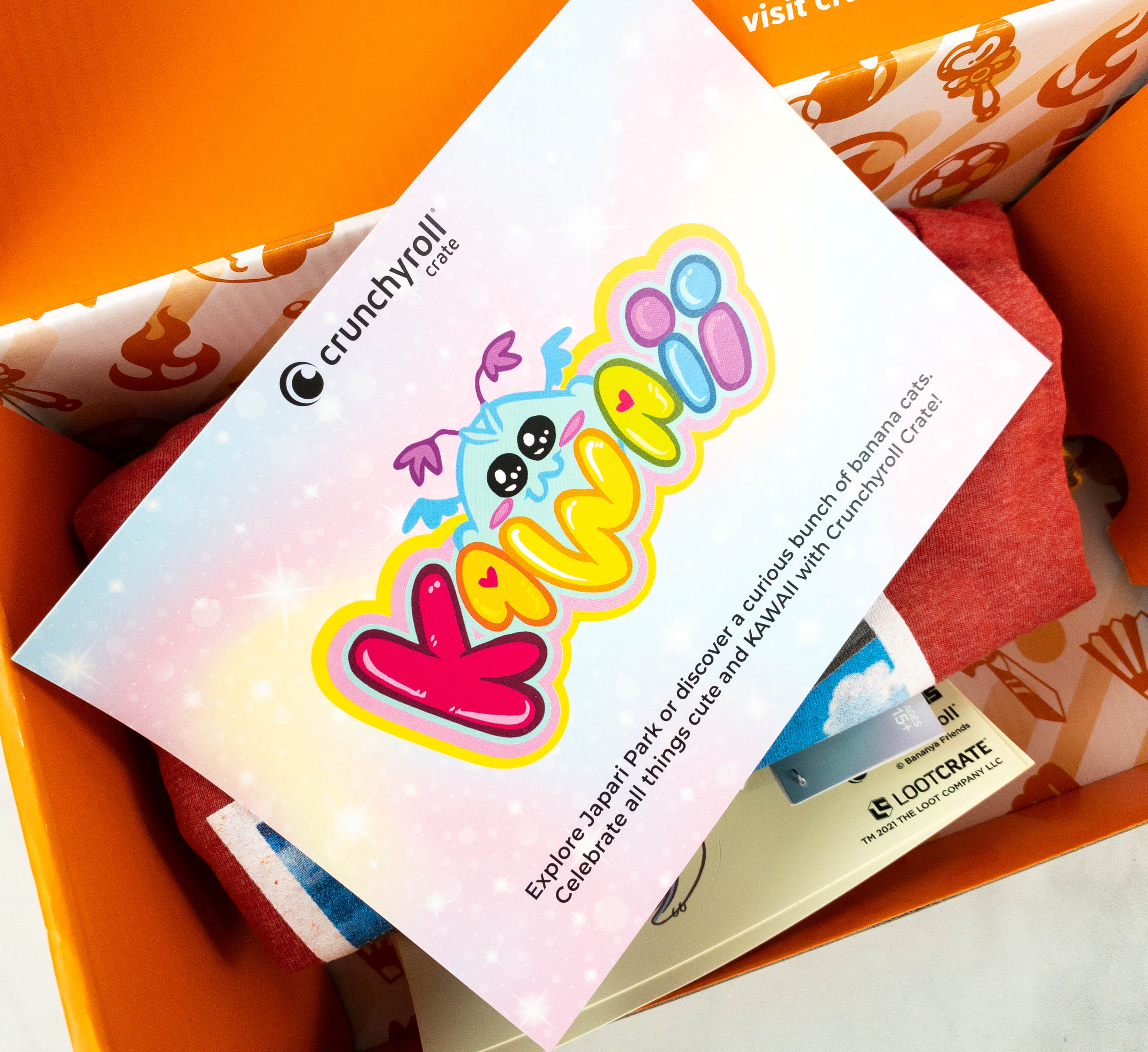 The box also includes an information card. This month's theme is Crunchyroll Kawaii!
At the back, it lists all the items inside the box, with individual item photos.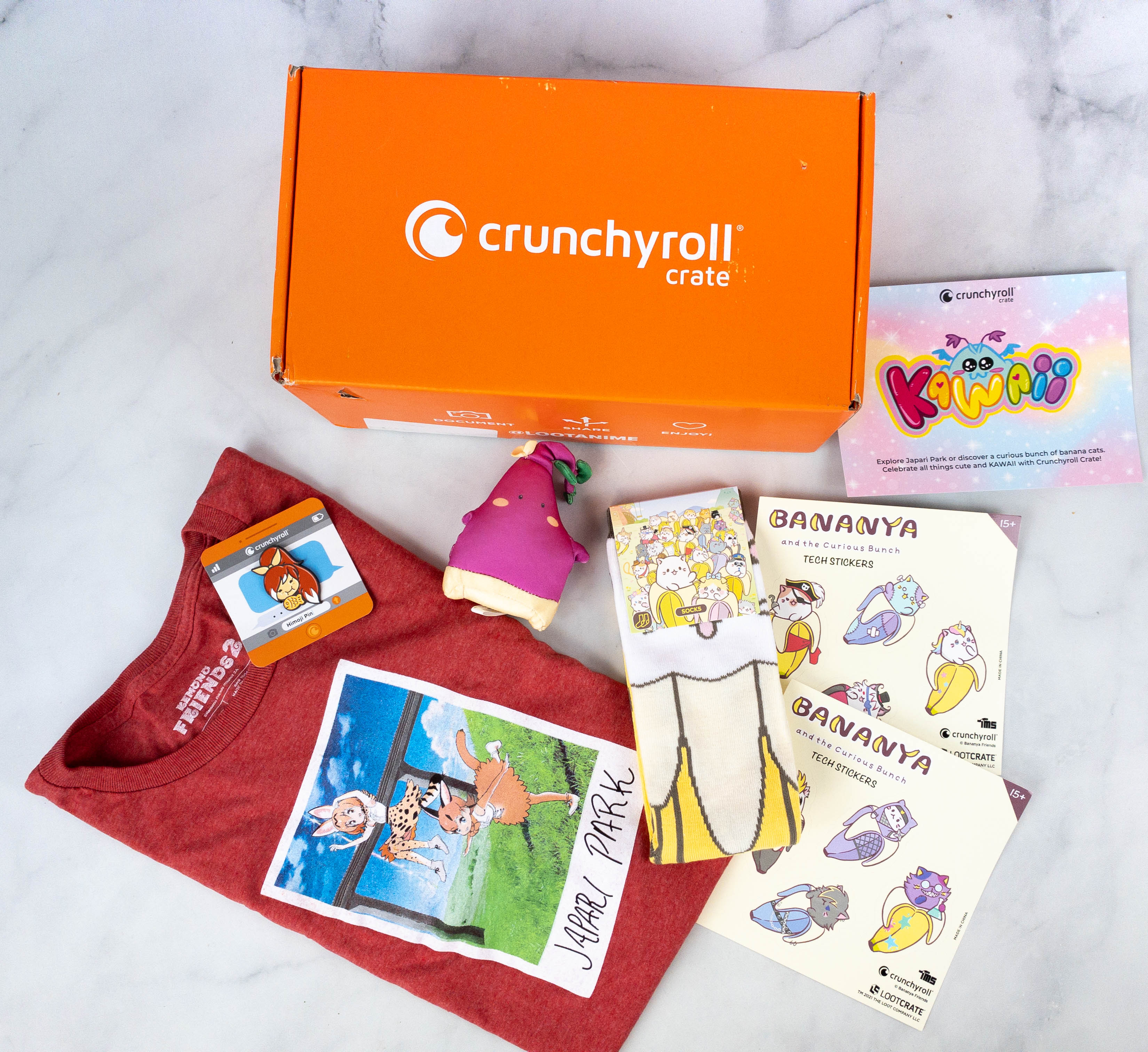 Everything in my box!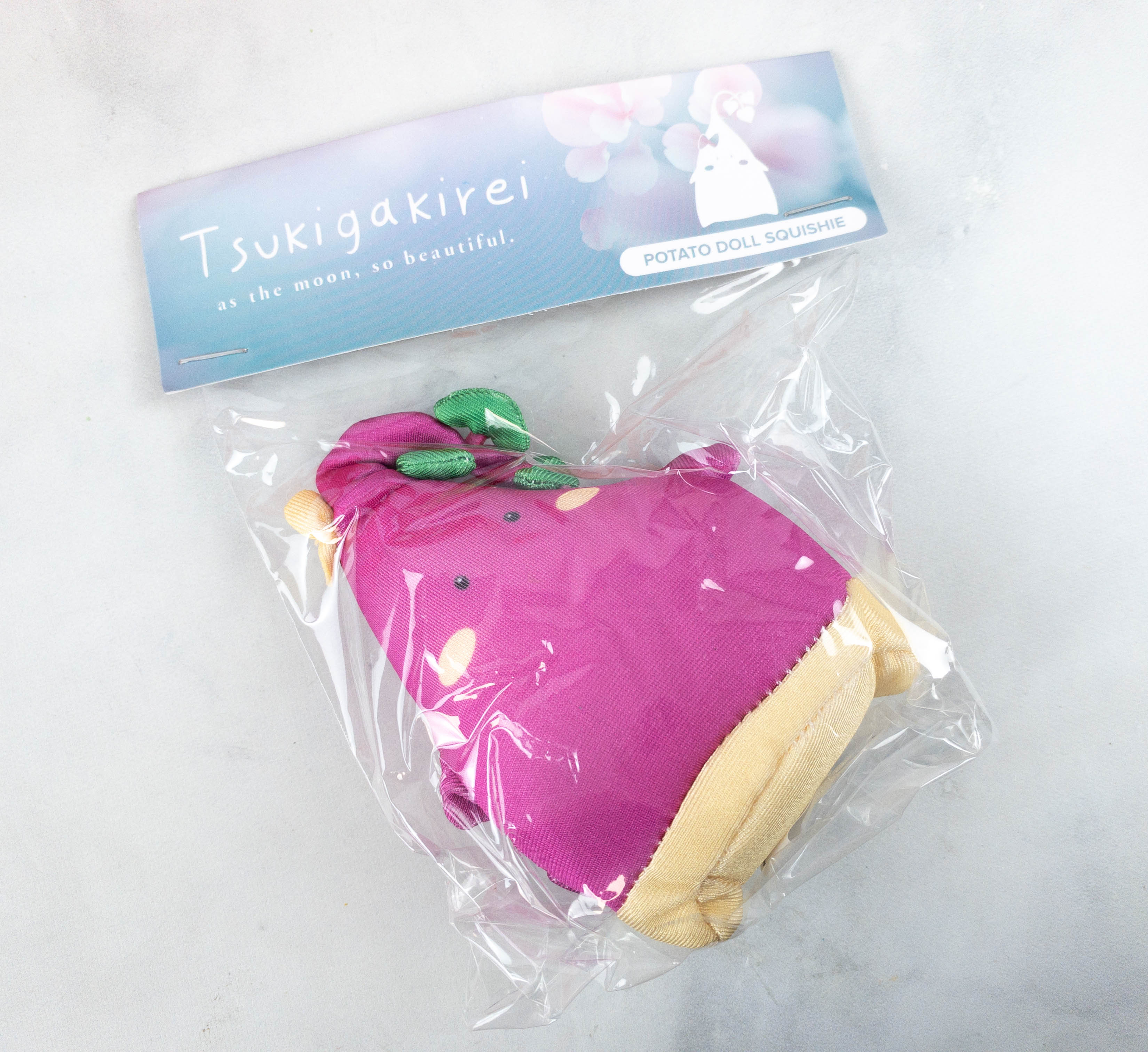 Tsukigakirei Potato Doll Plush. First up is an adorable plush from Japanese animated series Tsukigakirei or As The Moon, So Beautiful. This potato plush is in purple and it's so soft and cuddly!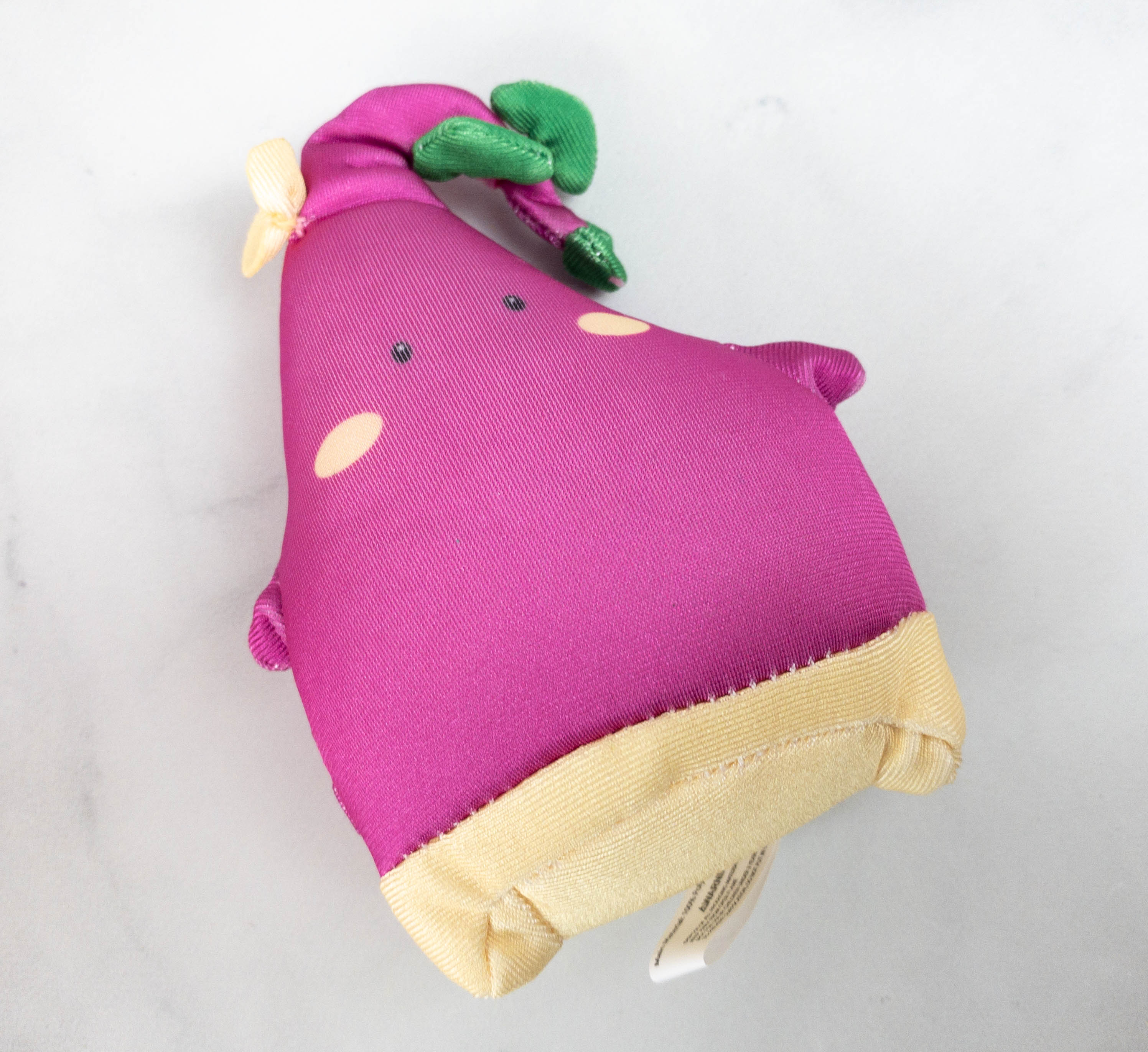 This potato doll is a replica of what Akane Mizuno, the protagonist, uses when she is feeling nervous!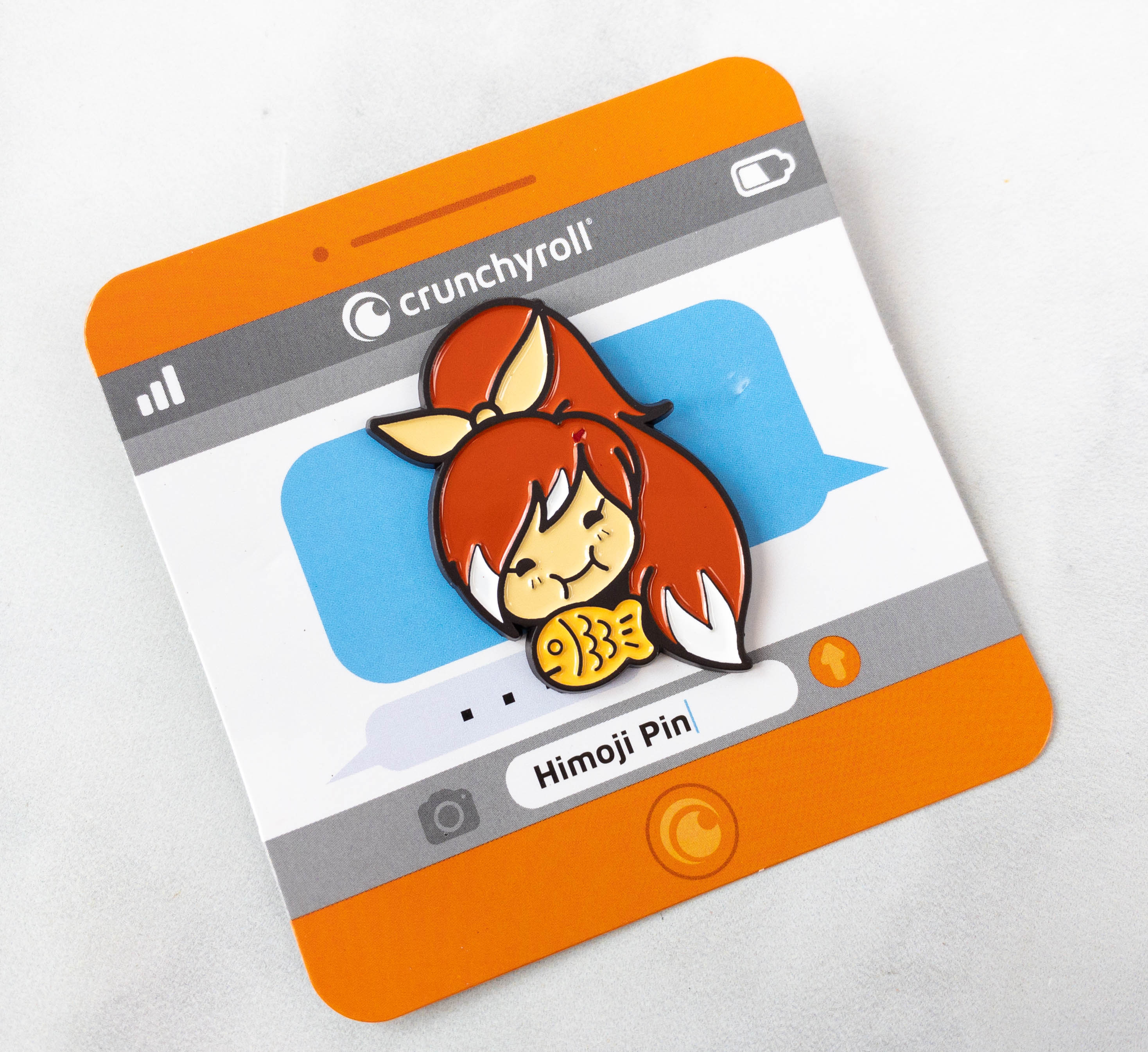 Himoji Taiyaki Pin. This month's exclusive pin features Hime in emoji form while enjoying a delicious Taiyaki treat! For those who are not familiar, Taiyaki is a Japanese fish-shaped cake snack.
Bananya Tech Stickers. The box also included 2 Bananya sticker sheets. Bananya is a Japanese anime television series and it features a white cat who lives inside a banana. These are tech stickers, which means they are specially made for sticking to laptops, phones, and other gadgets.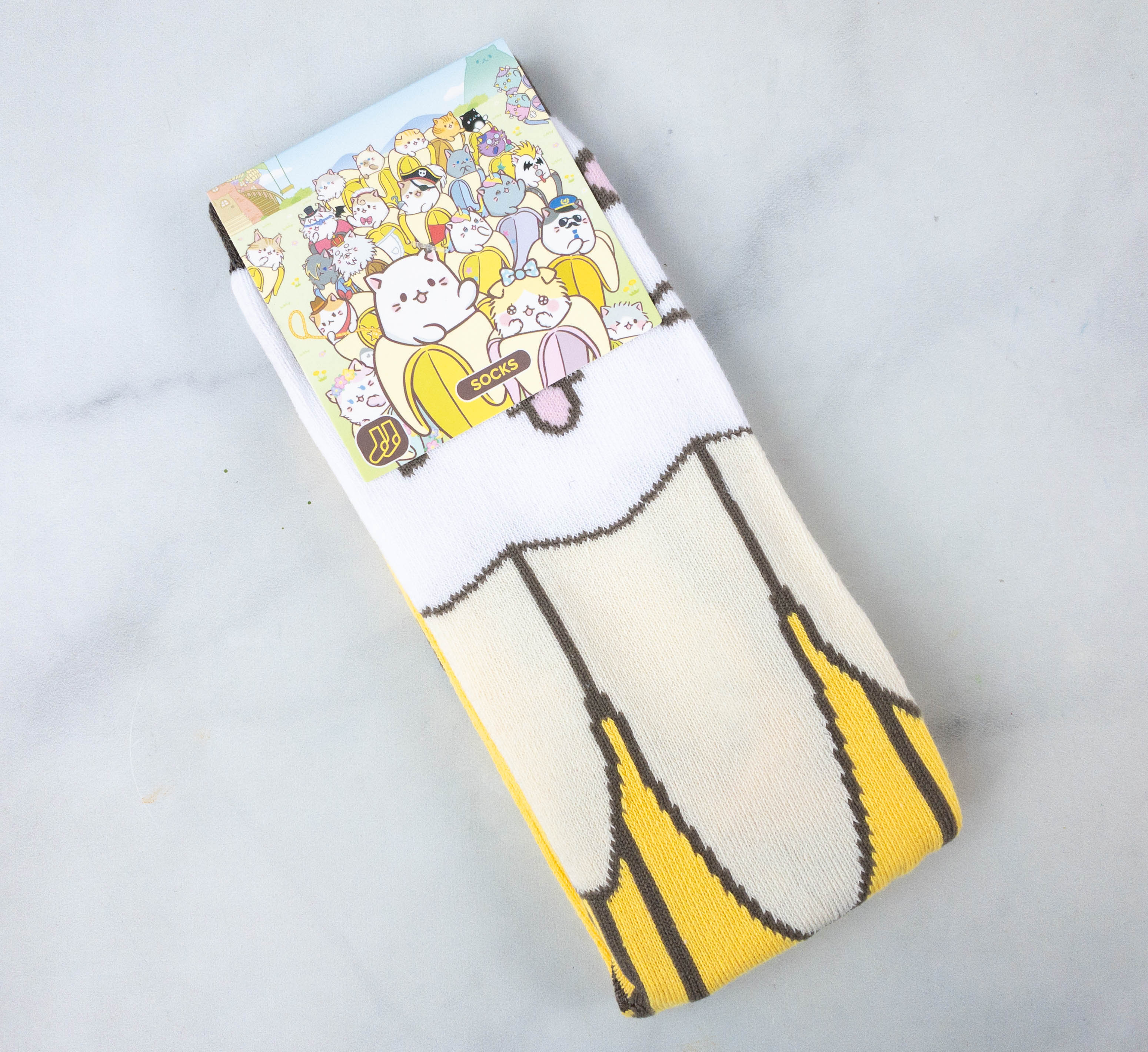 Bananya Socks. This pair of socks are also Bananya inspired! They are soft and breathable, making them comfortable to wear.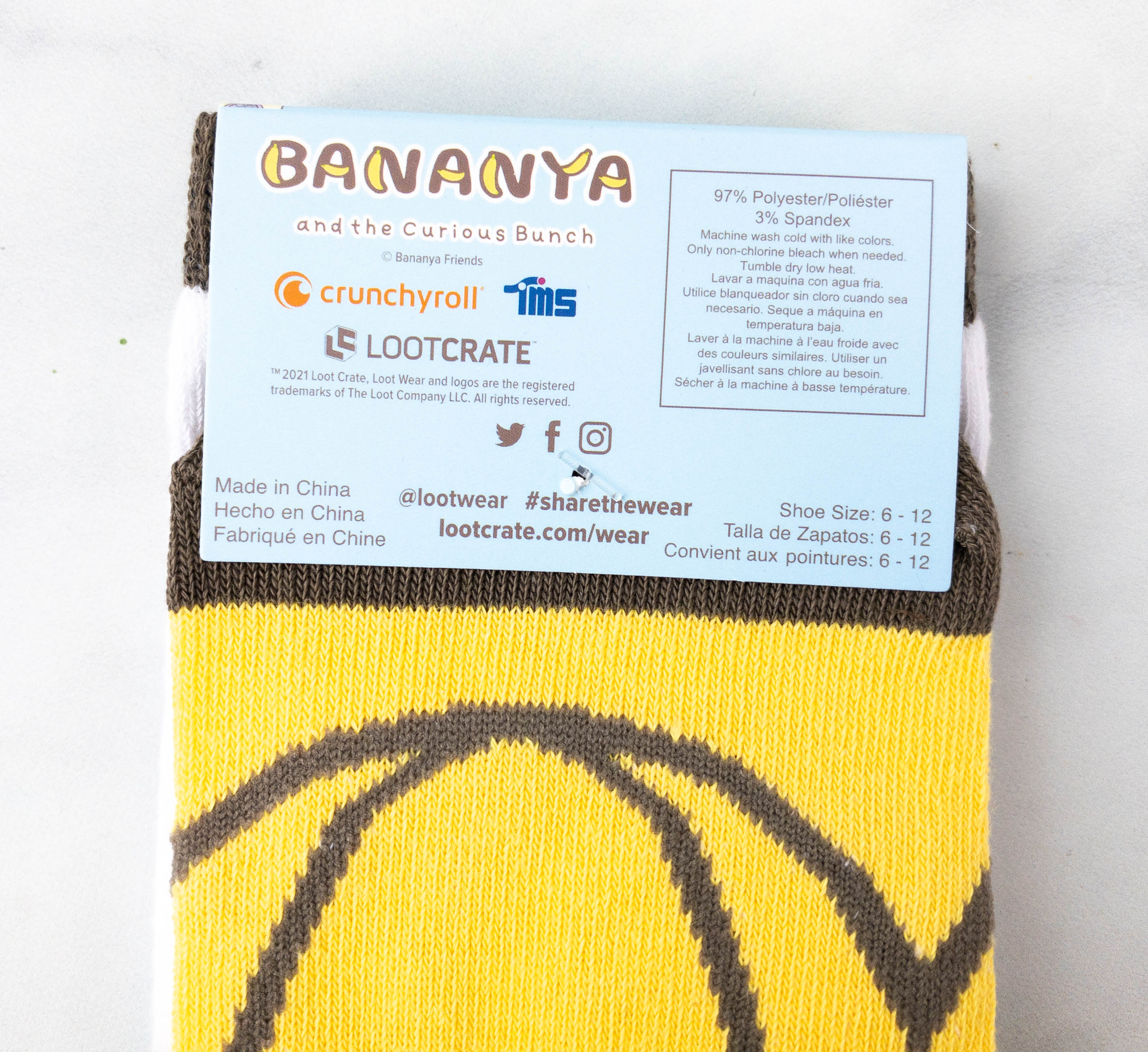 According to the label, these socks are made with 97% polyester and 3% spandex.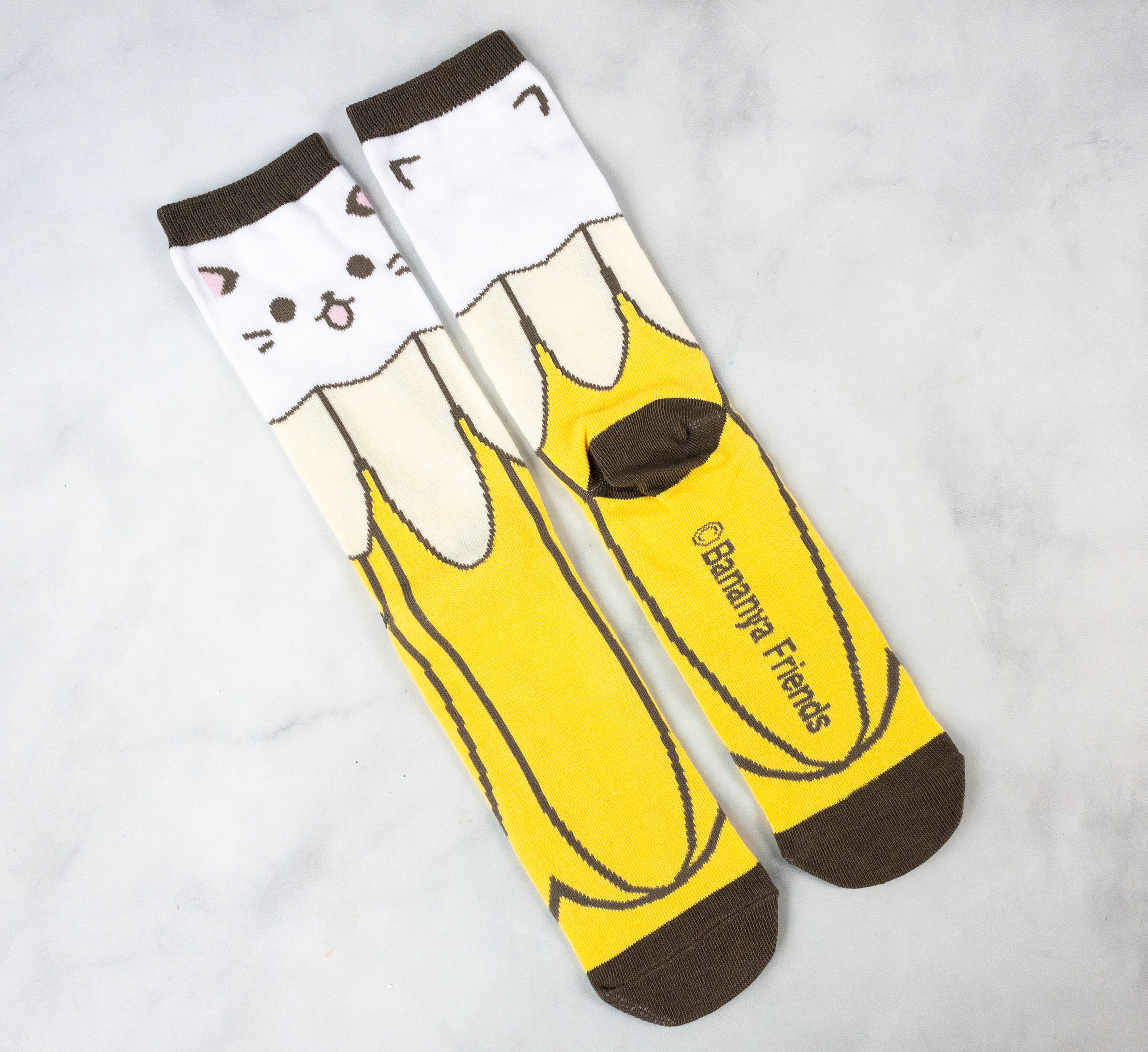 The upper part of the socks feature the white cat, while the lower part is in yellow to represent the banana.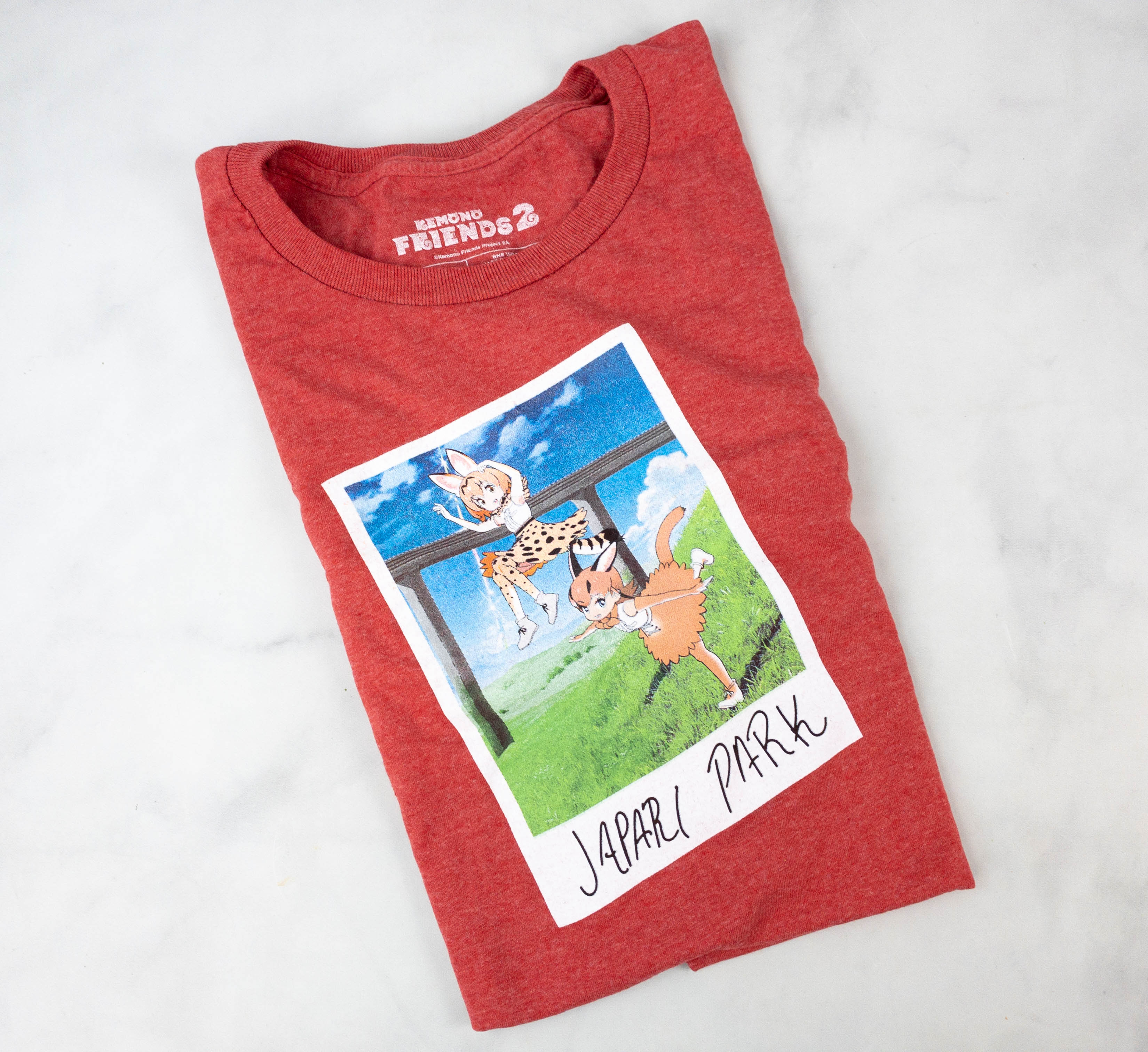 Kemono Friends 2 Japari Park T-Shirt. Another wearable in this month's box is a red t-shirt with a graphic print featuring Kemono Friends, a popular mobile game, manga, and animated television series in Japan.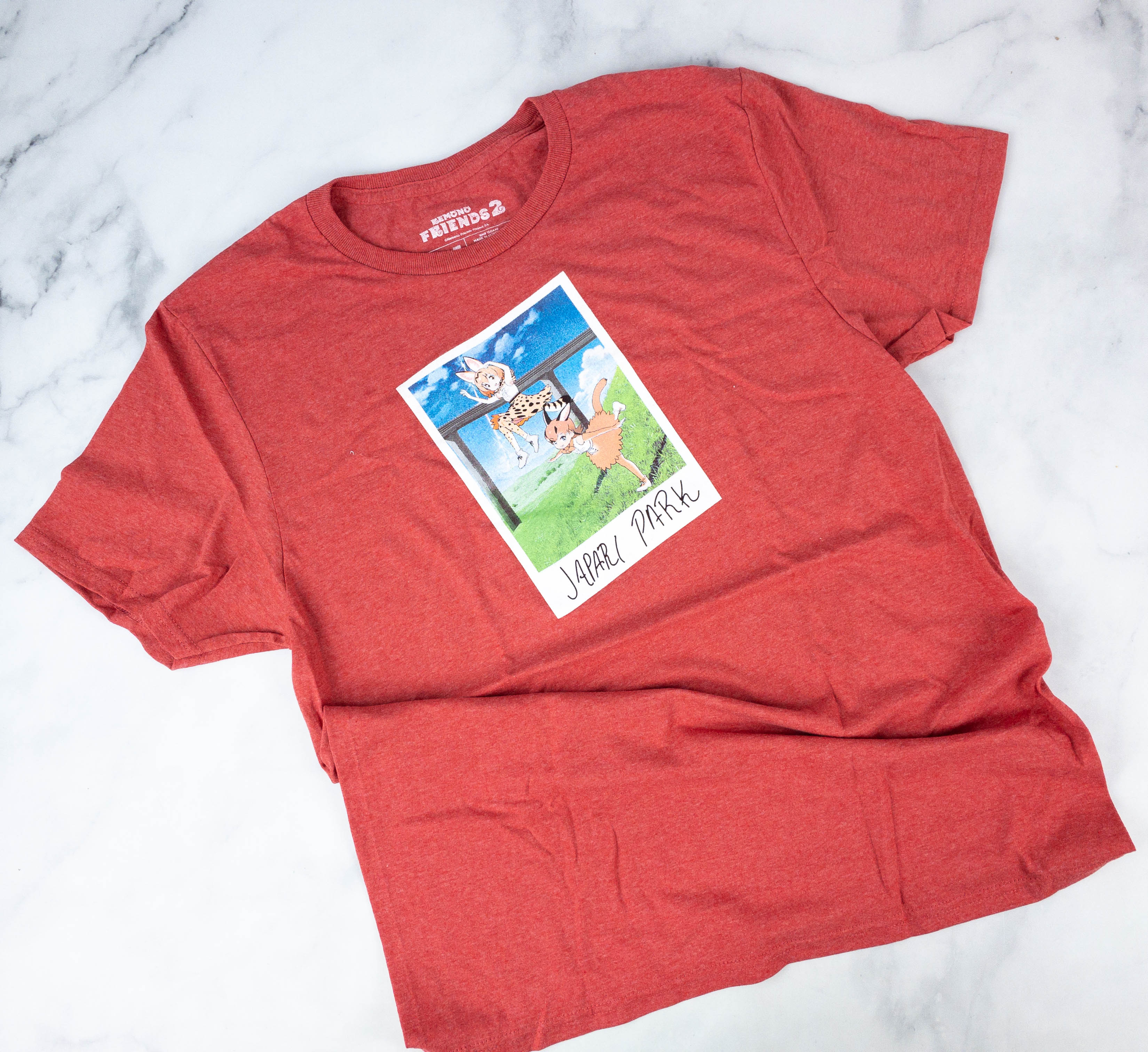 The print features the two protagonists Serval and Caracal having fun at Japari Park. It's a cute tee for everyday wear. The heathered fabric also added charm to the whole look.
This month's Crunchyroll box is filled with kawaii anime merchandise! The featured items are from some of the most popular Japanese anime shows that can be streamed using Crunchyroll, and they are all high-quality. It included cute collectibles like the pin and the plushie, as well as wearables like the pair of socks and the t-shirt. There are even tech stickers that I can use to decorate my gadgets. This subscription is perfect for all anime fans, especially those who want to collect exclusive merch!
What do you think of the Crunchyroll Crate box?