Brick Loot is a monthly subscription box filled with LEGO-compatible items, bricks, and brick building accessories for LEGO fans. Every themed Brick Loot box is filled with 4-8 items that were handpicked by Brick specialists who scour the world for the newest and coolest products for you to collect. Usually, you can expect a custom mini-fig, two or more custom builds, and lighting or other customization products. This monthly LEGO subscription box is $27.28, with discounts for longer subscription plans. This fun box for builders is one of our readers' choices for best subscription boxes for kids – but it's great for AFOLs too!
DEAL: Use code HELLO15 to save 15% on your entire subscription! OR use code KIDCEO to save $5 on your first box!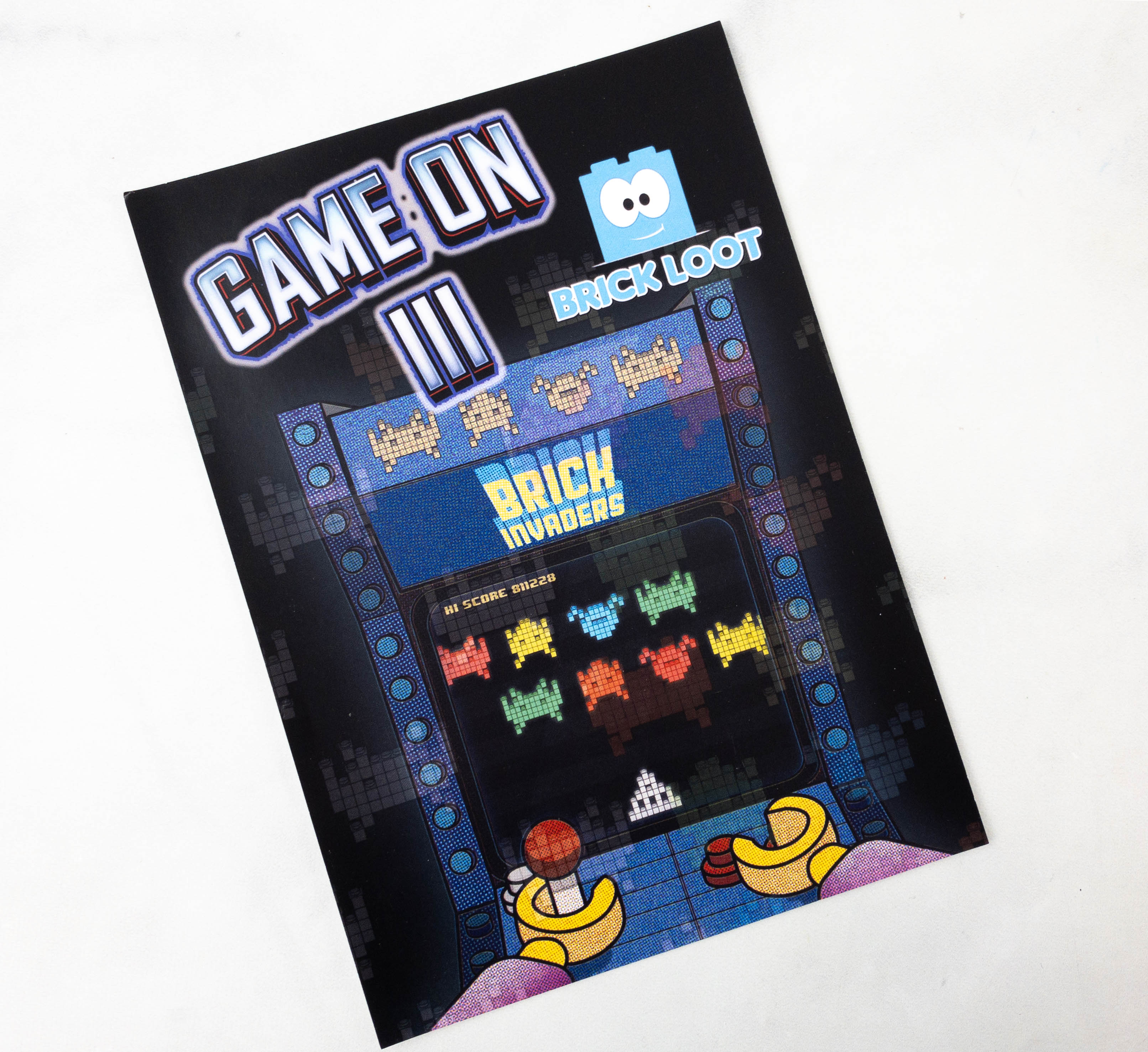 This month's theme is GAME ON III!
Every box comes with an information card that provides a short description of each item.
Everything in my box!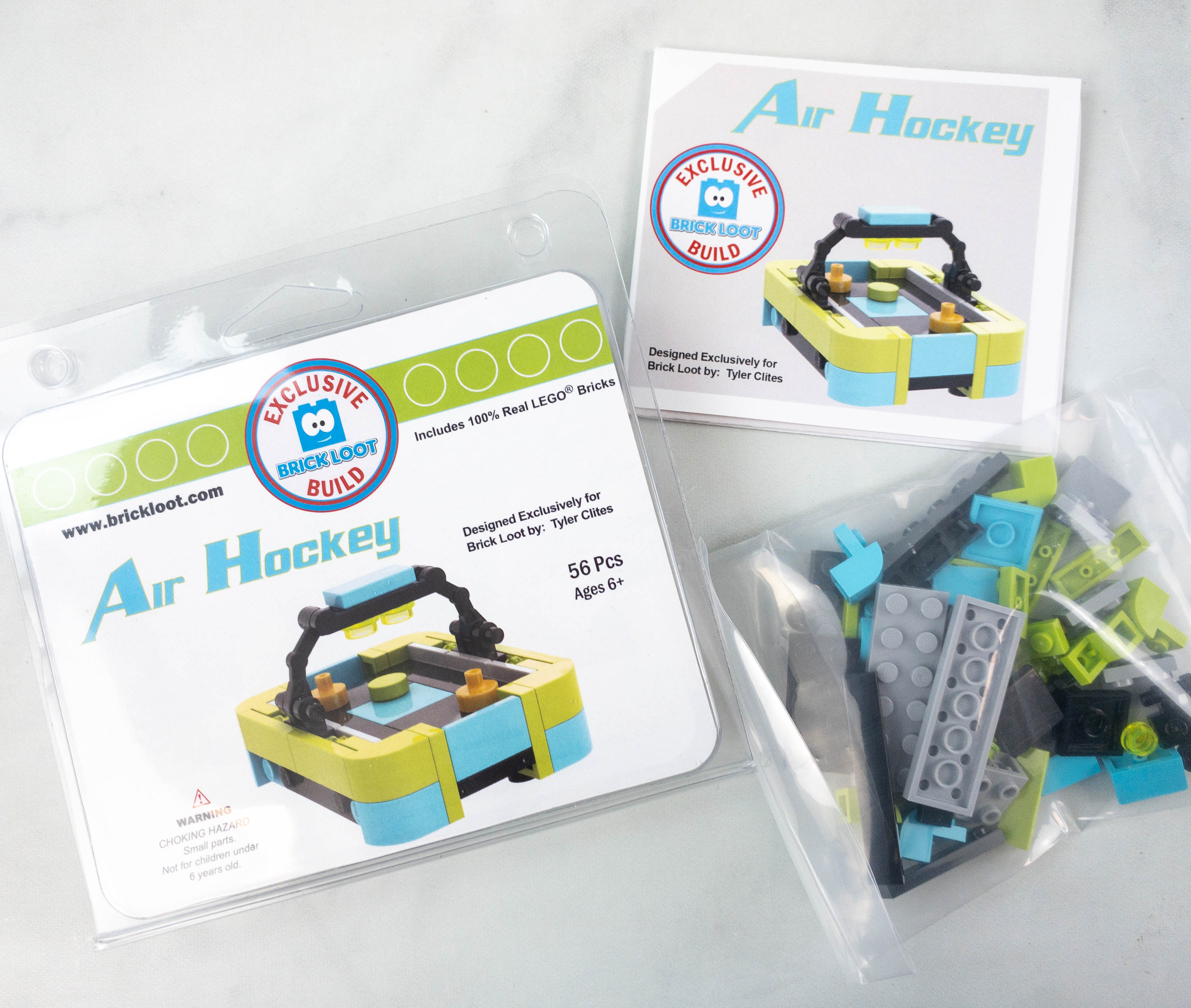 Air Hockey. In line with the theme, the box includes a Lego air hockey table! This consists of 56 pieces and it even has puddles and a puck to complete the set.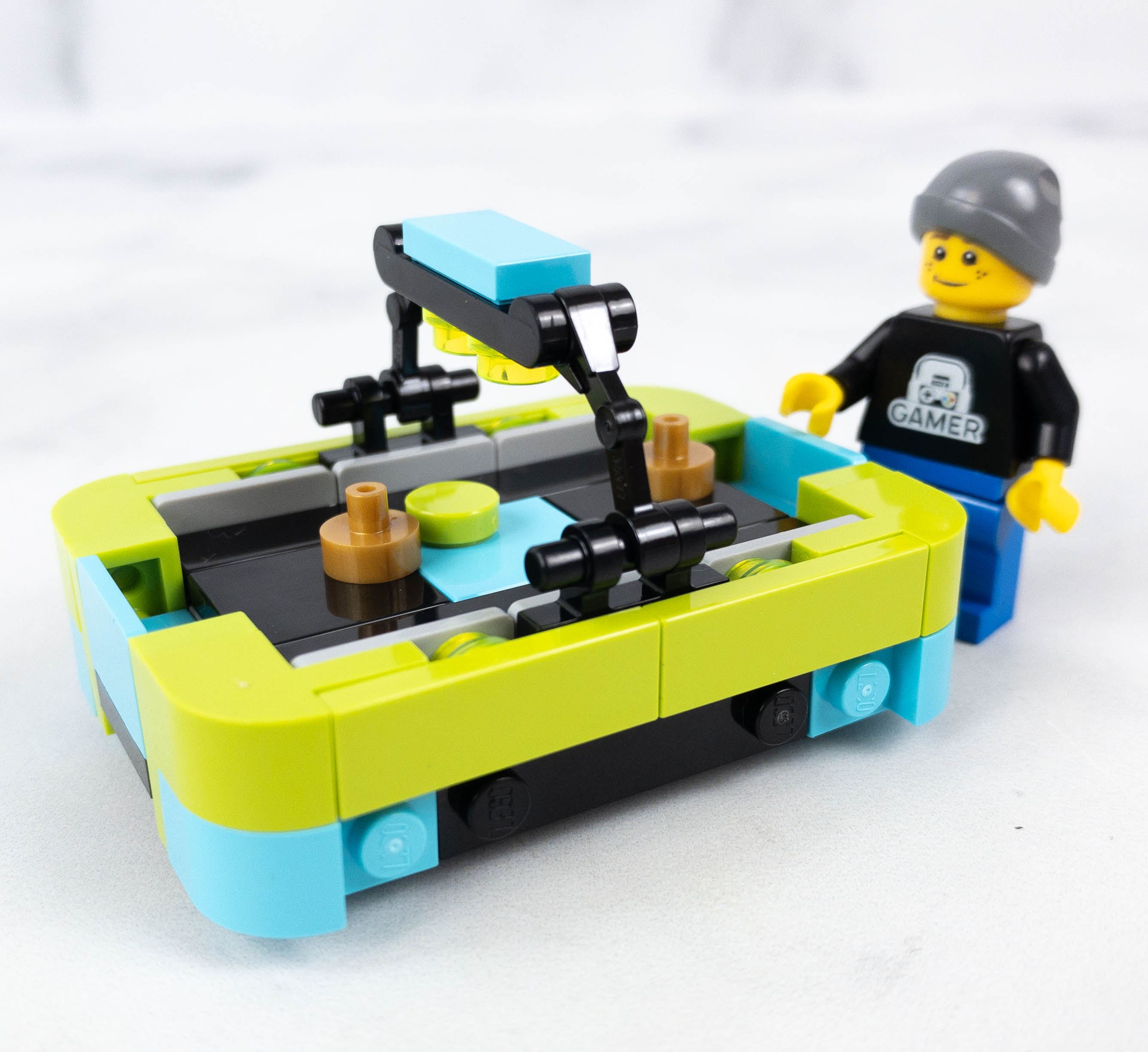 Here's how it looks like when assembled! Everything was easy to put together, thanks to the instruction sheet included.
Winner Flashing LED Light Kit. The box also includes 2 packs of LED light kits. These are nice additions to game themed models to make them more interesting and fun!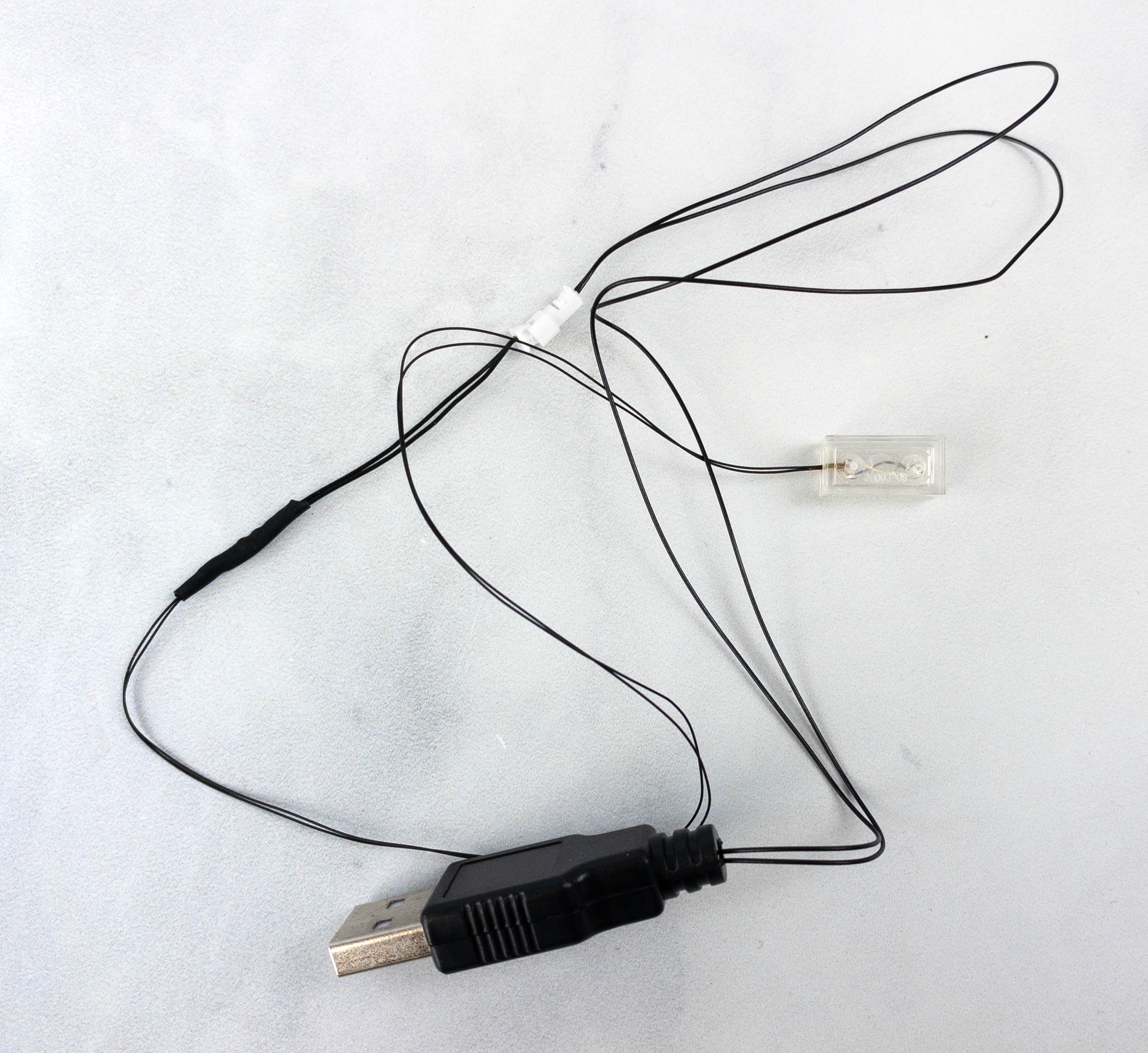 They are USB powered, so you just have to plug them into a USB port of your desktop, laptop, or smart plug.
Here's how the air hockey Lego build looks when we attached the light on top!
It instantly lit up once we plugged it. It even changes its color from red to blue, which makes our new build really fun! The lights are nice and bright – hard to take a photo of though!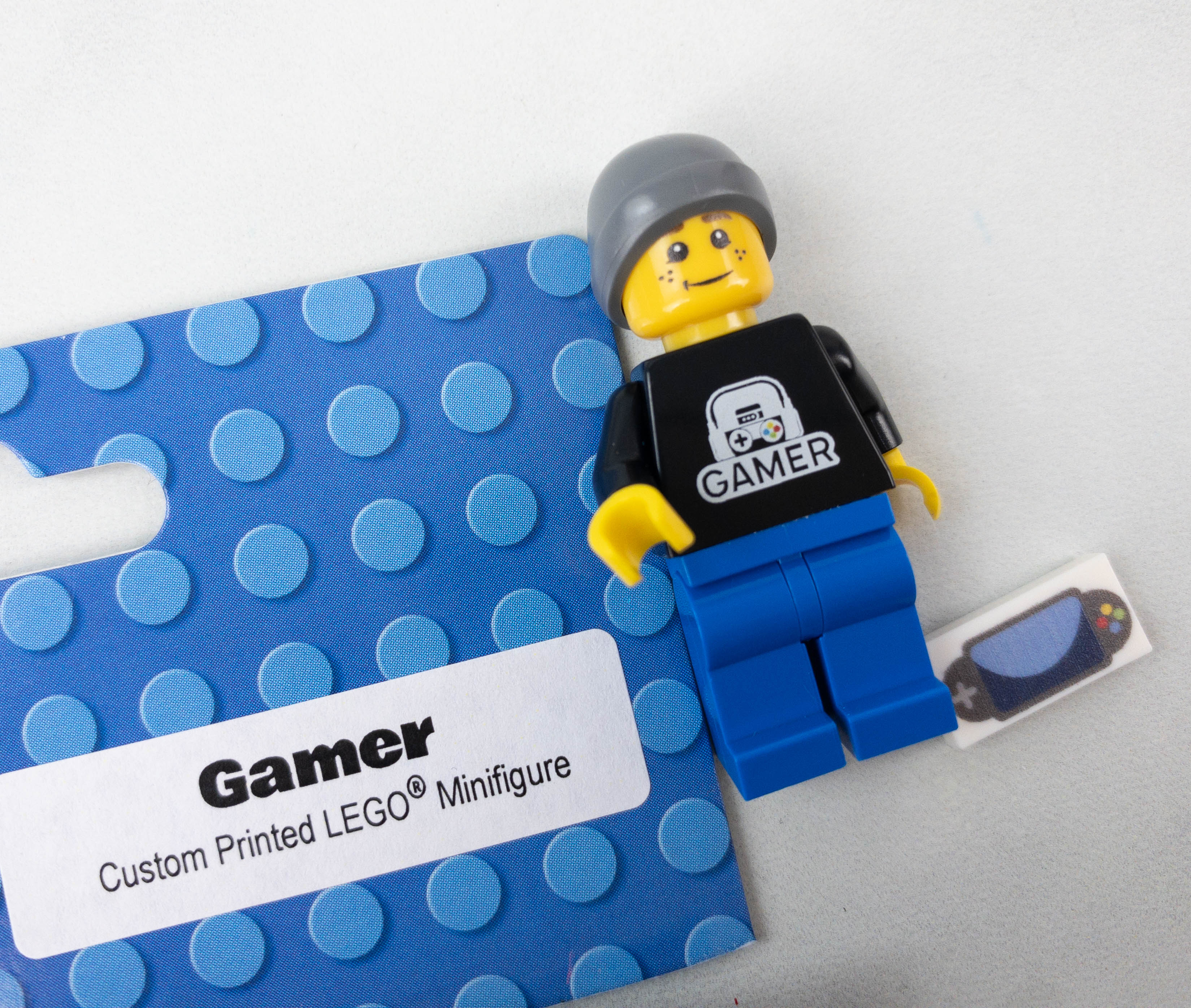 Gamer. This month's figure suits the theme perfectly. It's a gamer wearing a black pullover, blue pants, and a beanie. It looks really cool!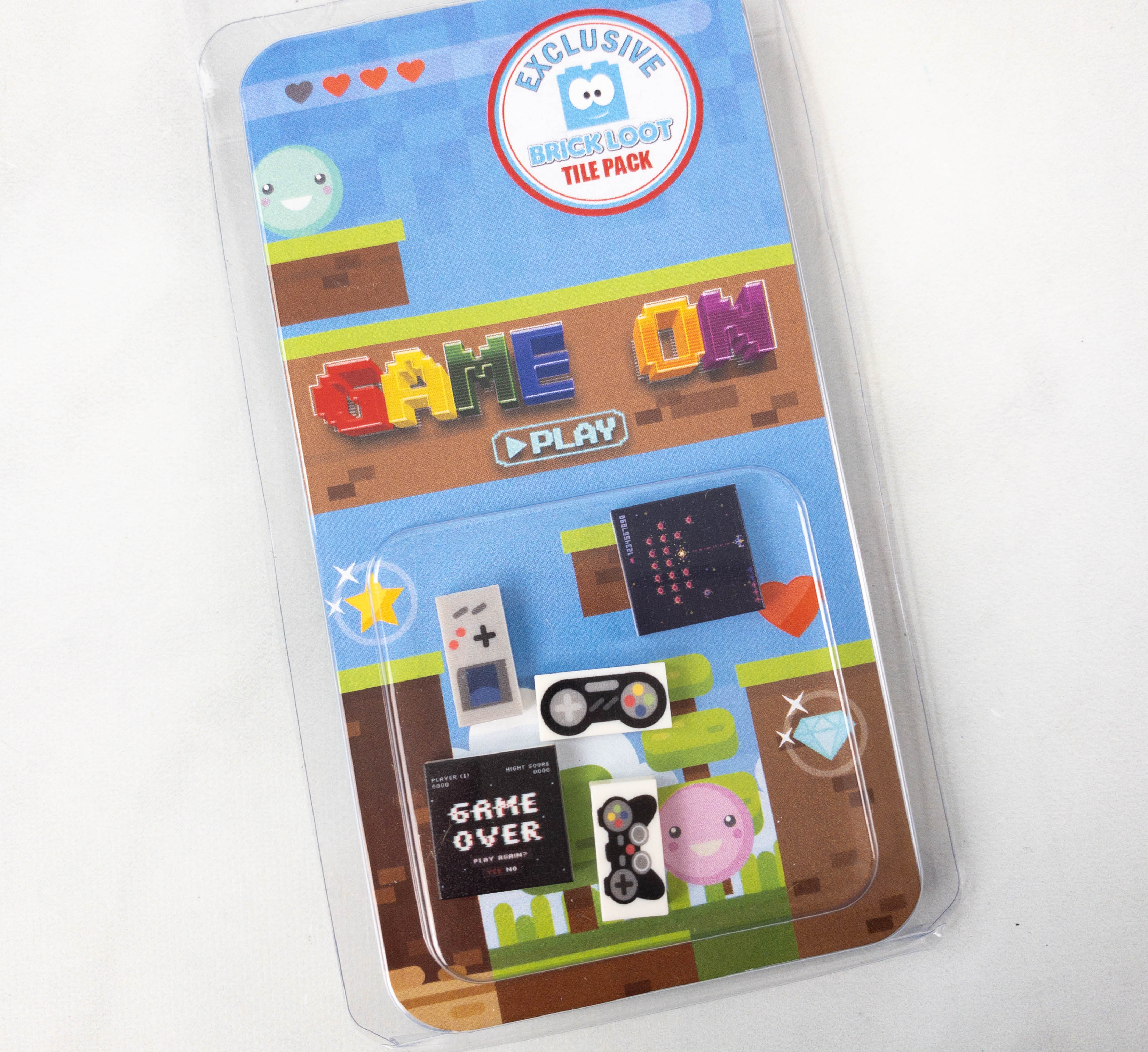 Game On – Printed Tile Pack. Here are some cool game inspired tiles! It includes some handheld games and controllers of our favorite consoles.
Our new gamer mini figure looks great with its portable handheld console tile!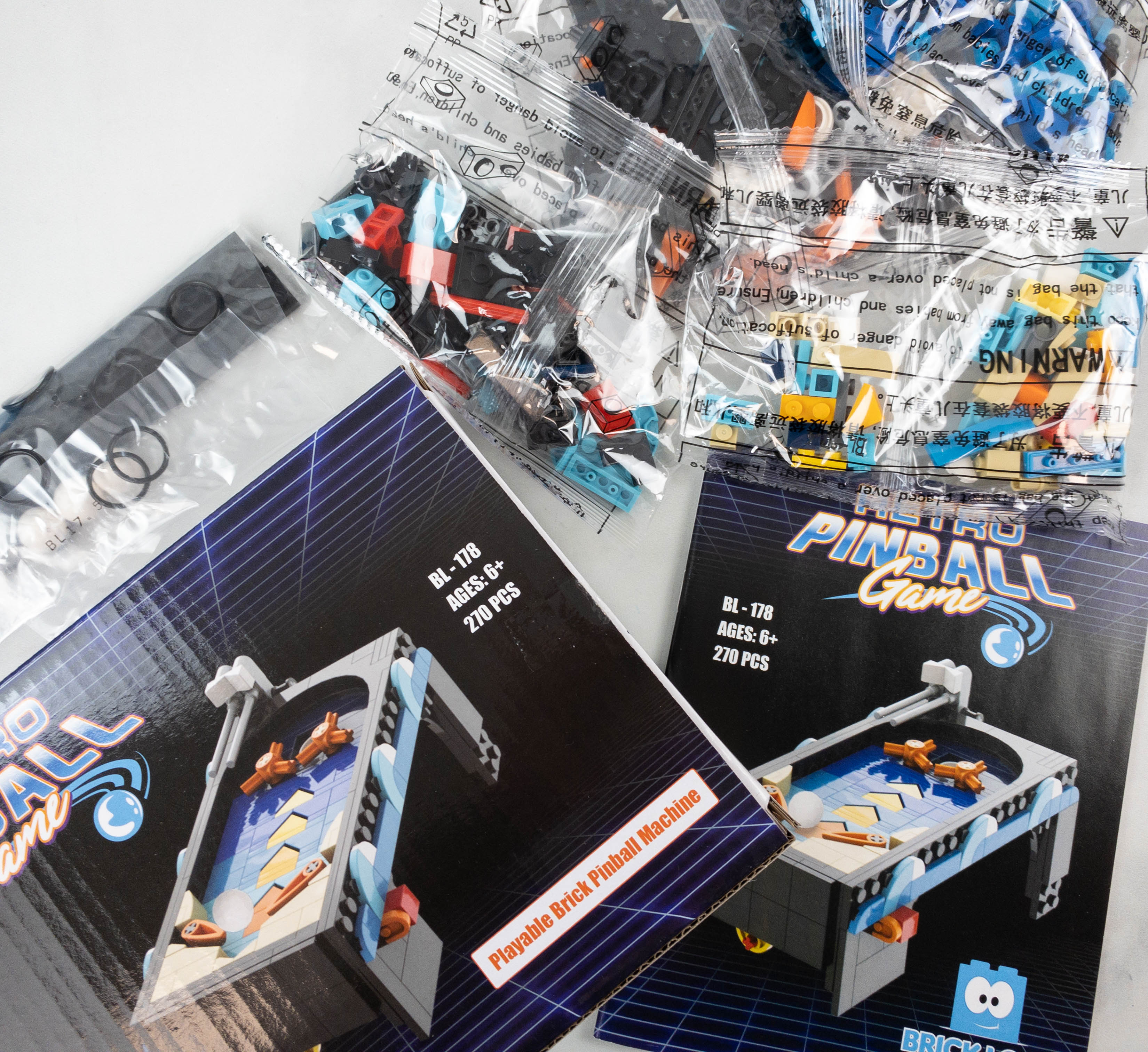 Retro Pinball Game. My kids were excited when they saw another game machine and this time, it's a retro pinball! This brought back fun memories! I was absolutely stunned when I unboxed this – I think it's Brick Loot's biggest build ever!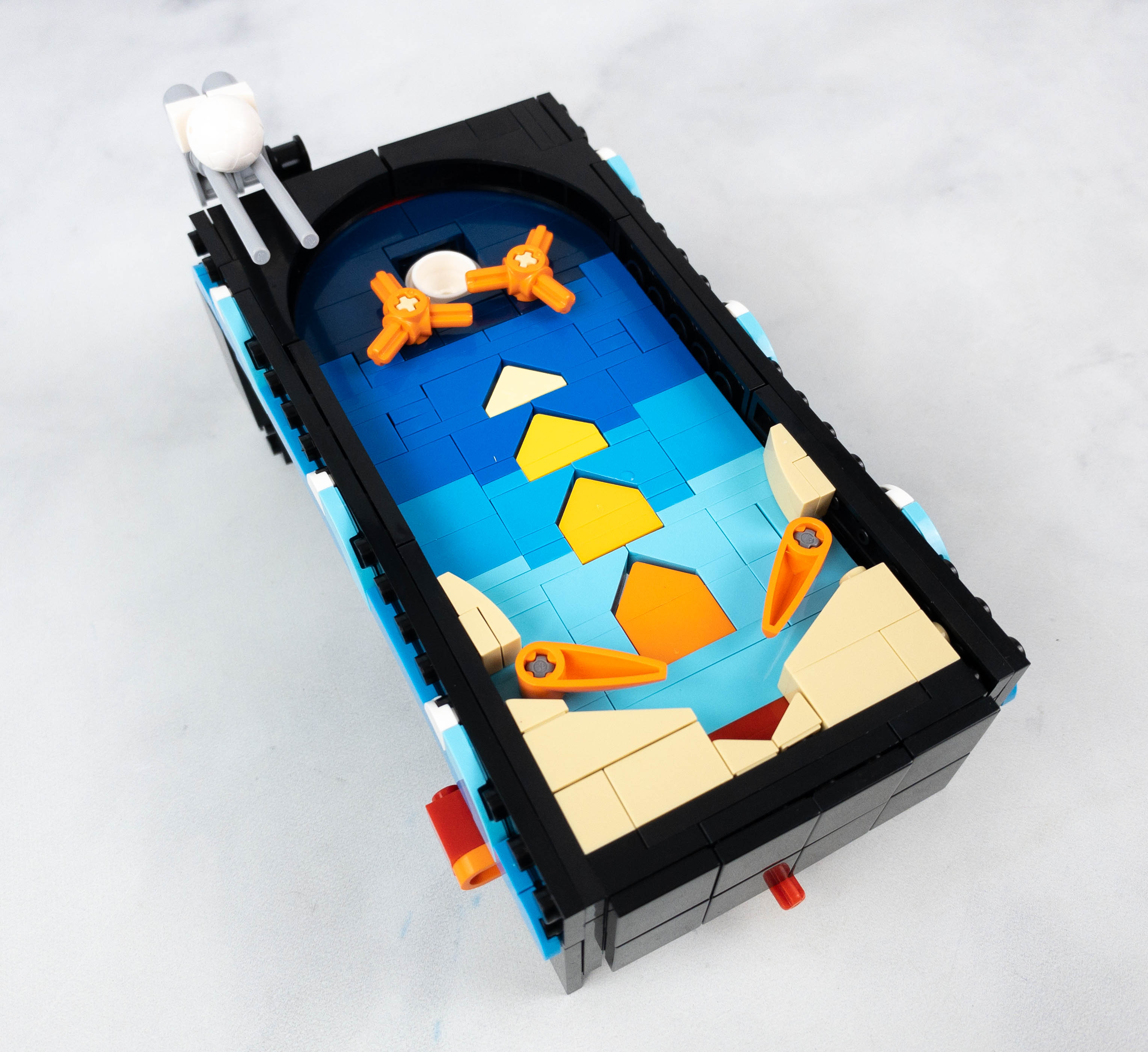 This build is composed of 270 pieces.
It was challenging to make because of the intricate details, but the provided instruction sheet was a great help.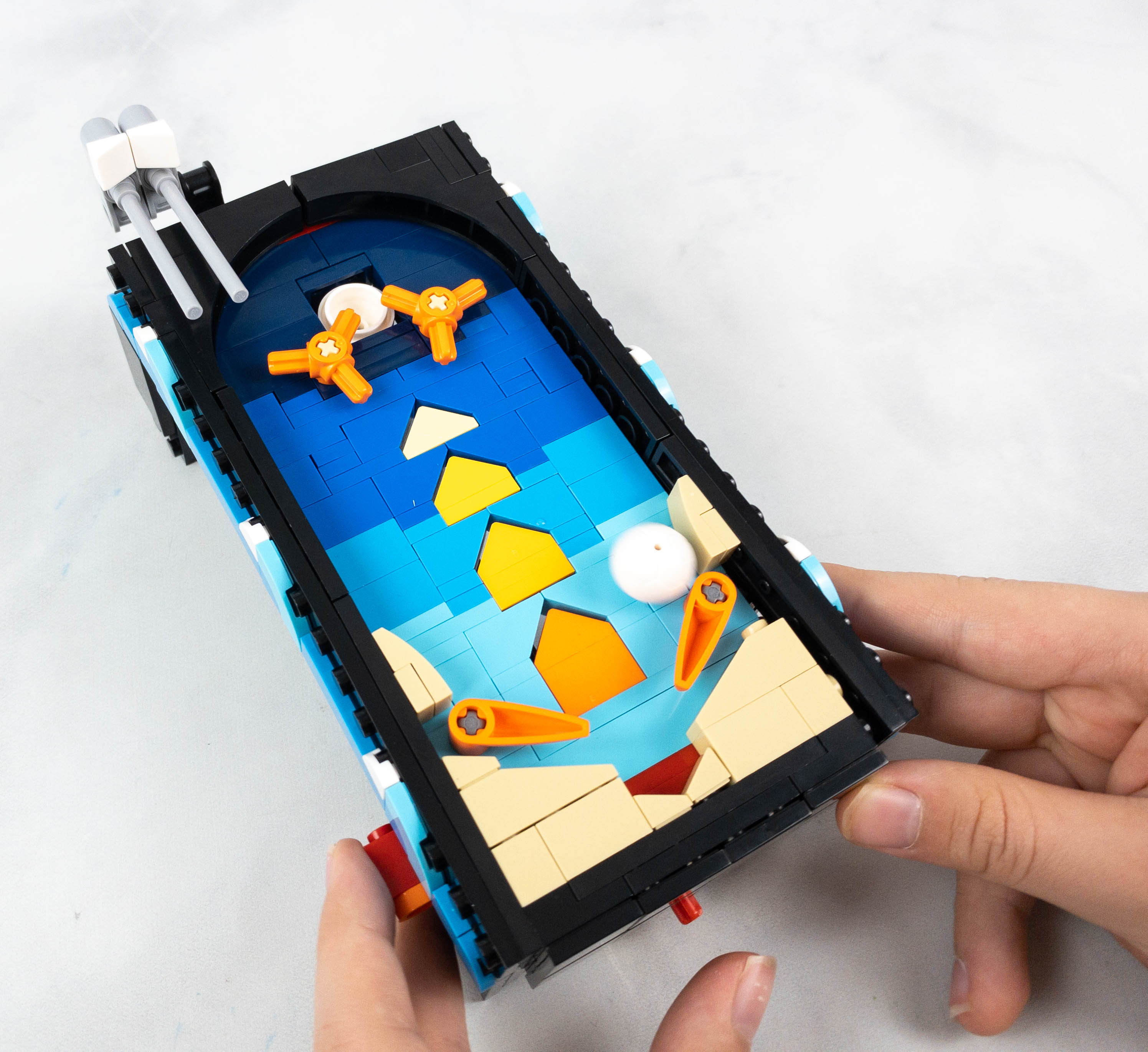 This is how the finished build looks like!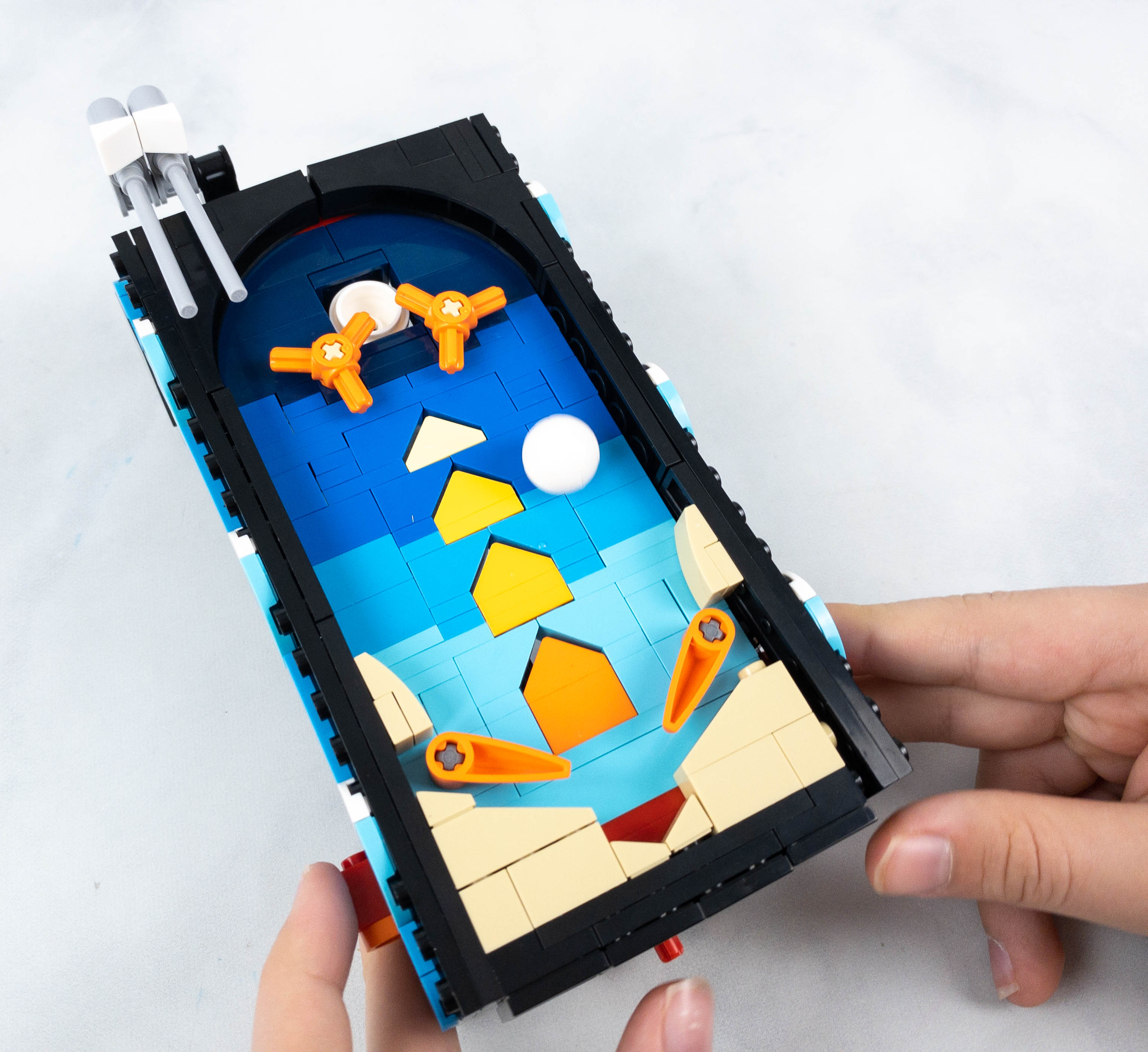 Yes, you can actually play with it. The kit includes a ball!
It looks cool, doesn't it?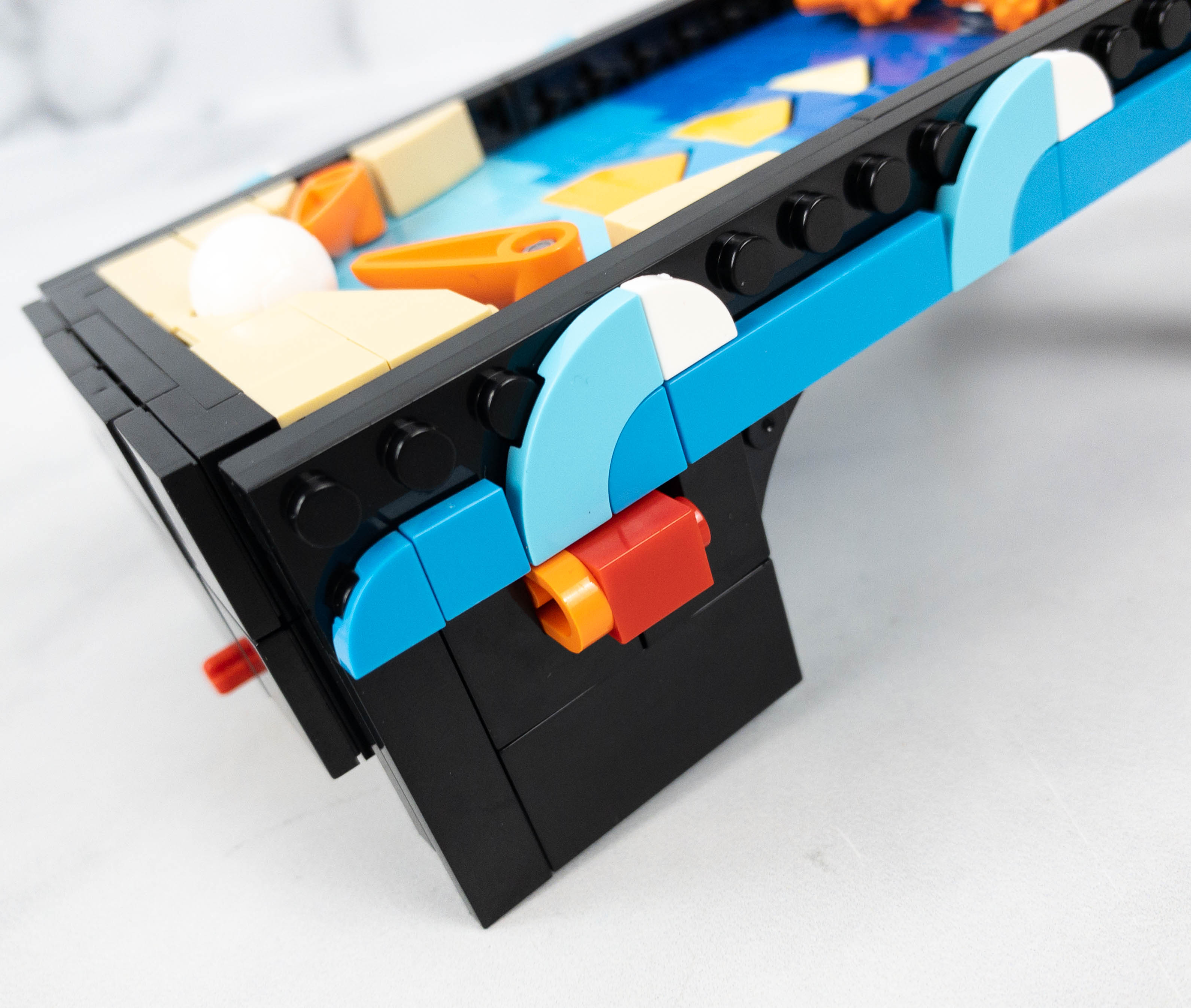 The controllers are found on the side and the bottom part.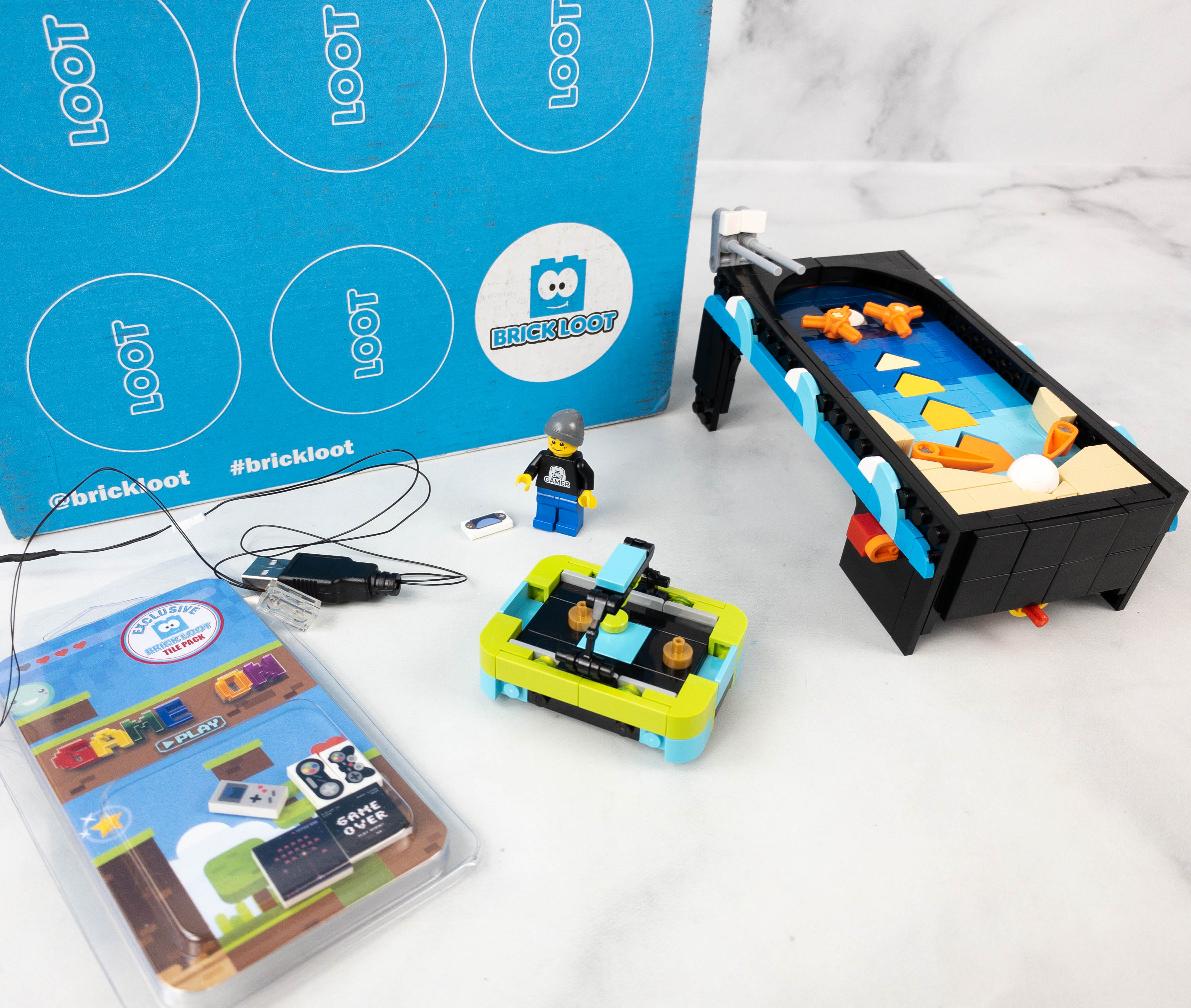 Here's a final look at all the Lego items we received this month!
Brick Loot is a great way to expand a Lego collection! This month, all the items were game themed and I'm so happy that most of the pieces brought back memories from playing retro games. My kids and I enjoyed building the models, especially the pinball! We're also thrilled that it's actually playable, and we took turns playing with it. We love the gamer mini figure and the tile pack as well. Overall, it was another fun box for Lego lovers. If you love bricks and you want to start a collection, this subscription is a good way to start!
What do you think about Brick Loot?