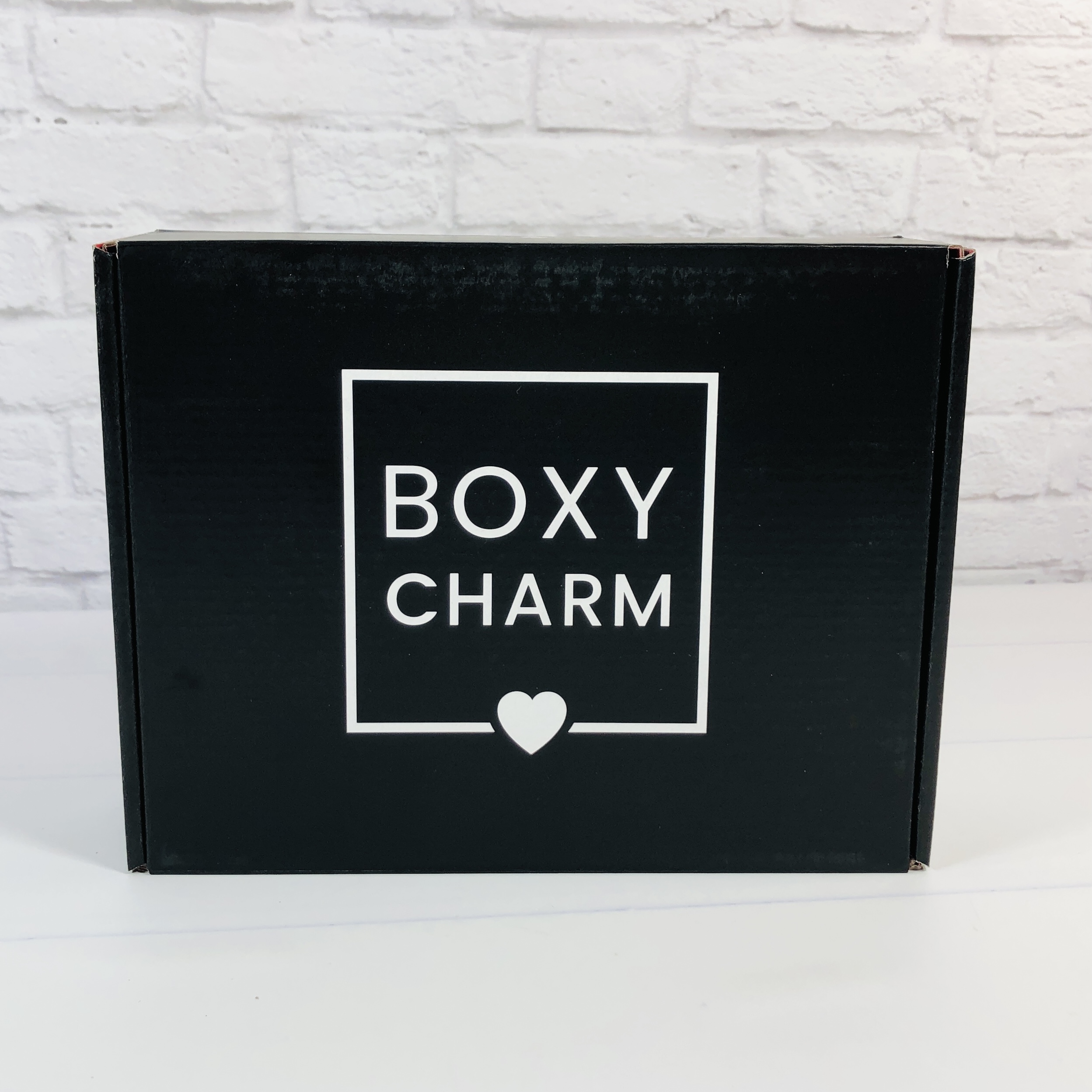 BOXYCHARM is a makeup and beauty subscription box that sends out 5 full-size items every month. Products include makeup, skincare, and beauty tools and each box has an average value of around $175. BOXYCHARM is $25 a month with discounts for those who prepay for longer terms.
Charmers will receive specially curated products from well-known, popular, chic and up-and-coming brands. Our beauty experts carefully select each item based on current and emerging trends, so you're always in the know about the latest shades and styles. With BoxyCharm and BoxyCharm Premium, we like to focus on beauty! That means makeup, skincare, haircare, and much more. To add lifestyle items to the mix, we offer the dreamy BoxyLuxe upgrade. Being a Charmer is where it's at!
DEAL: Subscribe now and get a free gift: Farmacy Whipped Greens Cleanser OR Beauty Bakerie Breakfast In Bed Eyeshadow Palette OR True Luscious Lucky Glow Palette PLUS $10 credit to October Add-Ons!
Use this link and enter coupon code GREENPOTION to get a FREE Farmacy Whipped Greens Cleanser OR LOVESPELL to get a FREE Beauty Bakerie Breakfast In Bed Eyeshadow Palette OR BEWITCHED to get a free True Luscious Lucky Glow Palette AND get your exclusive $10 Add-Ons code via email within 24 hours of subscribing.
The presentation is very simple and the items were cushioned with foam.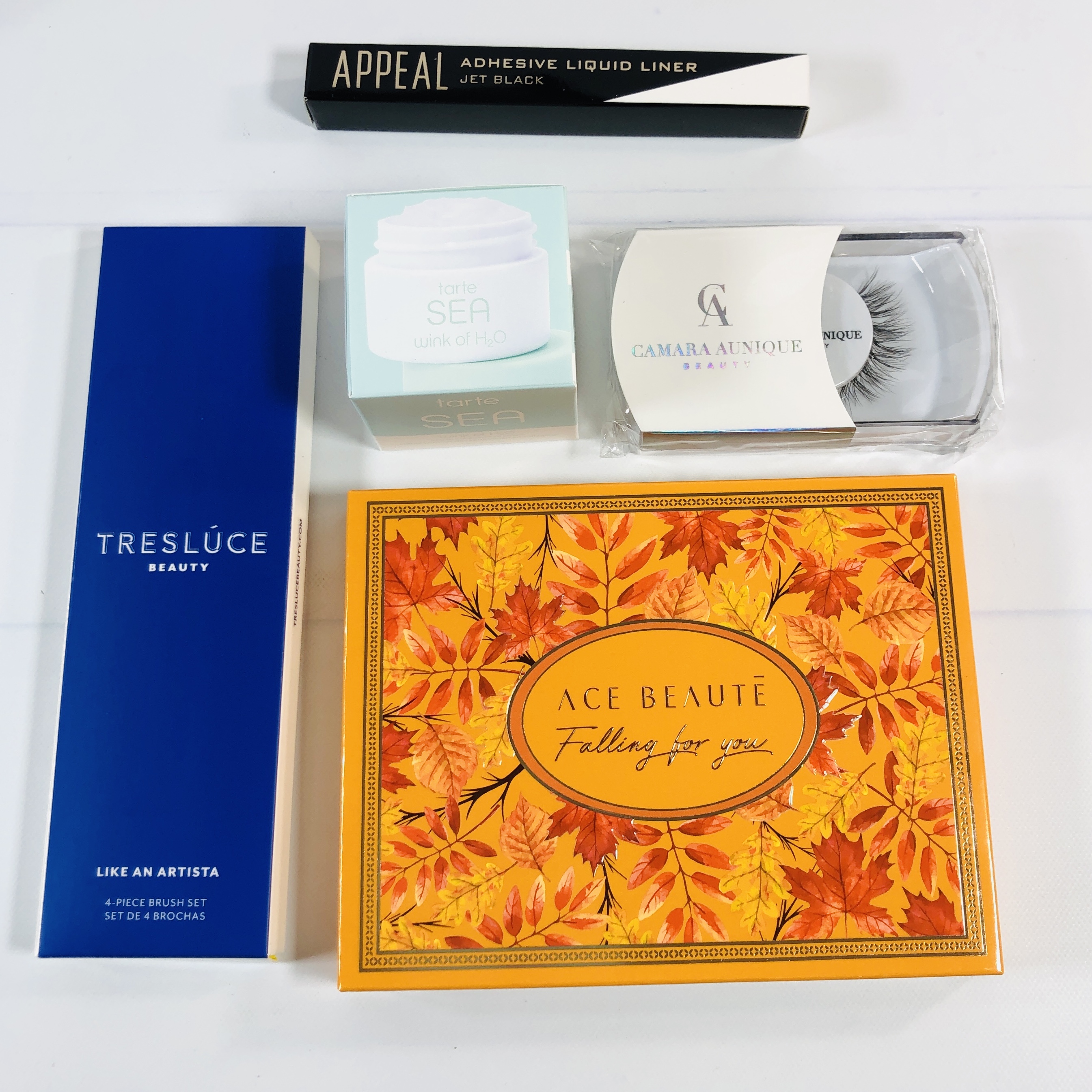 All items came in their own boxes.
I received a card with the theme — SPELLBOUND!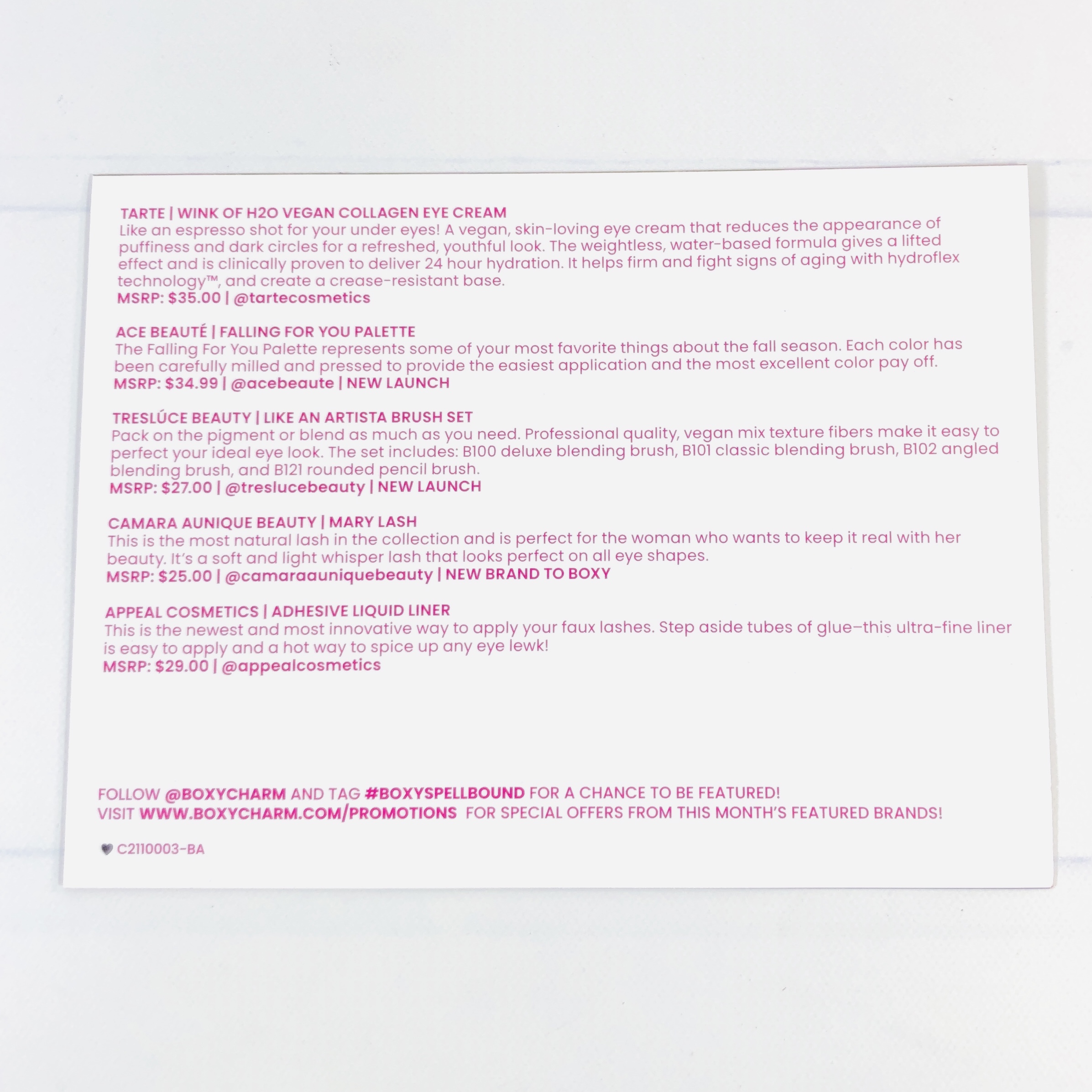 The back of the card listed the items and MSRP's plus a brief description.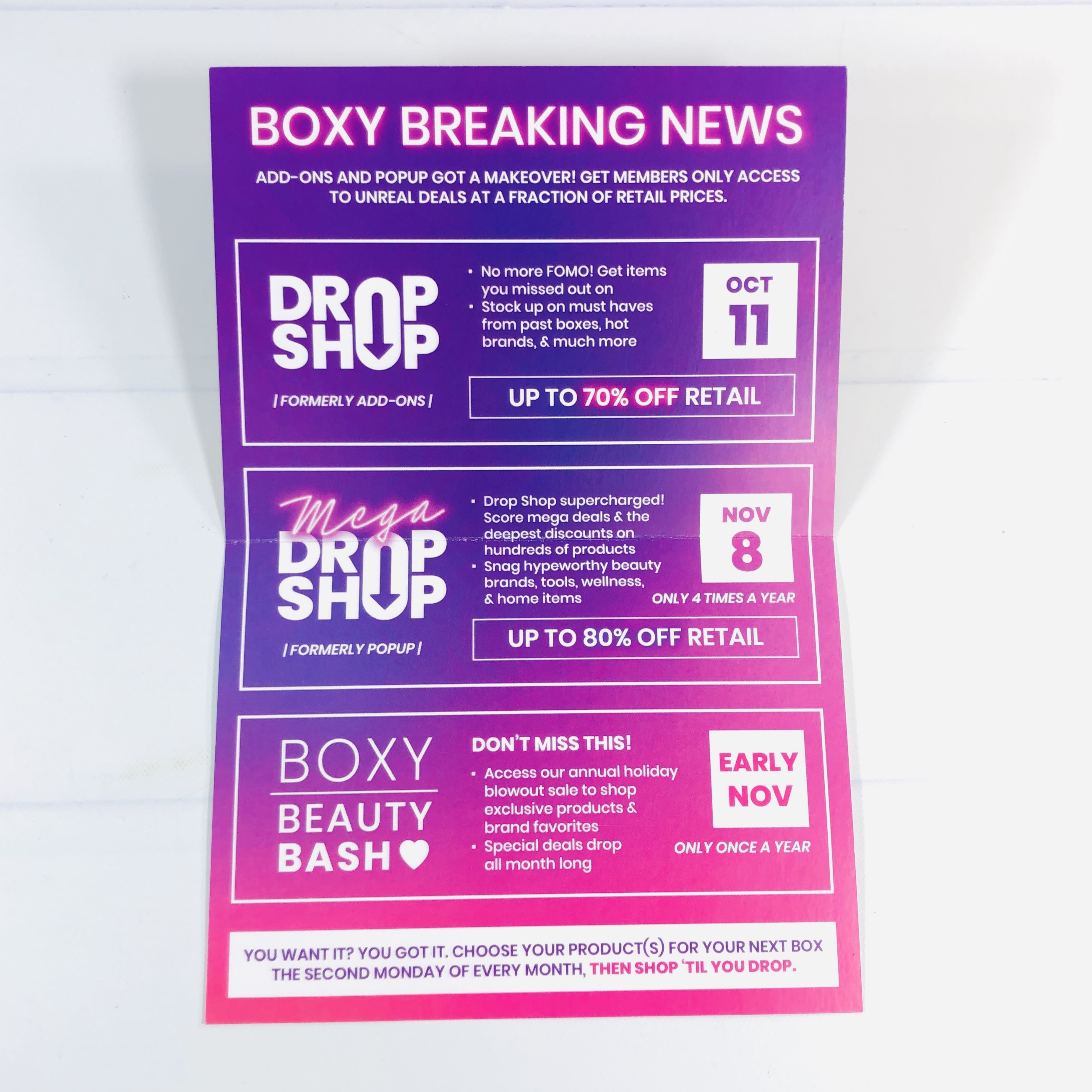 The card opened up to reveal some dates to keep in mind if you want to purchase more products.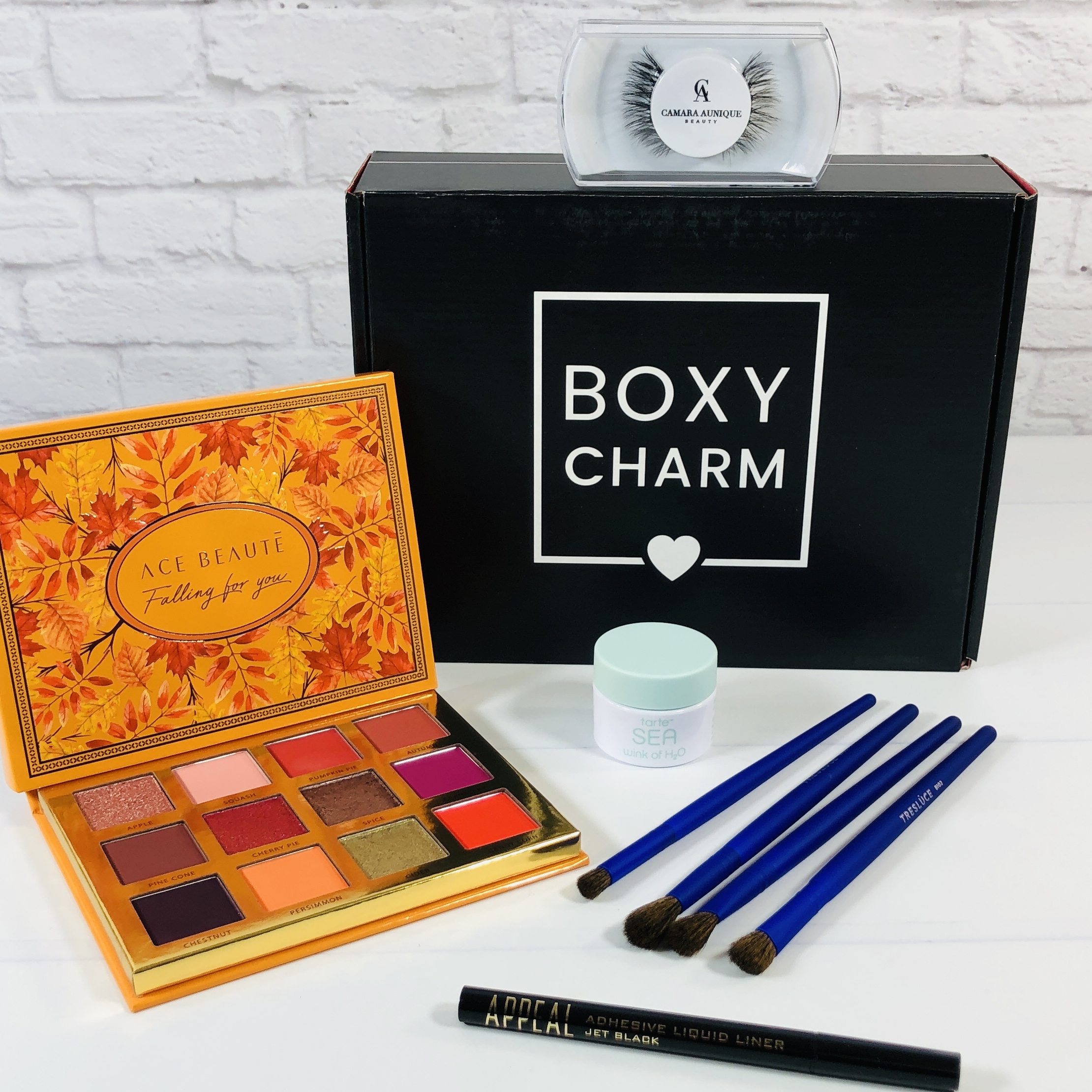 Everything in my October 2021 BOXYCHARM! Keep in mind that BOXYCHARM sends many box combos so your box items and value may be different than mine. There are variations in the box – see them here.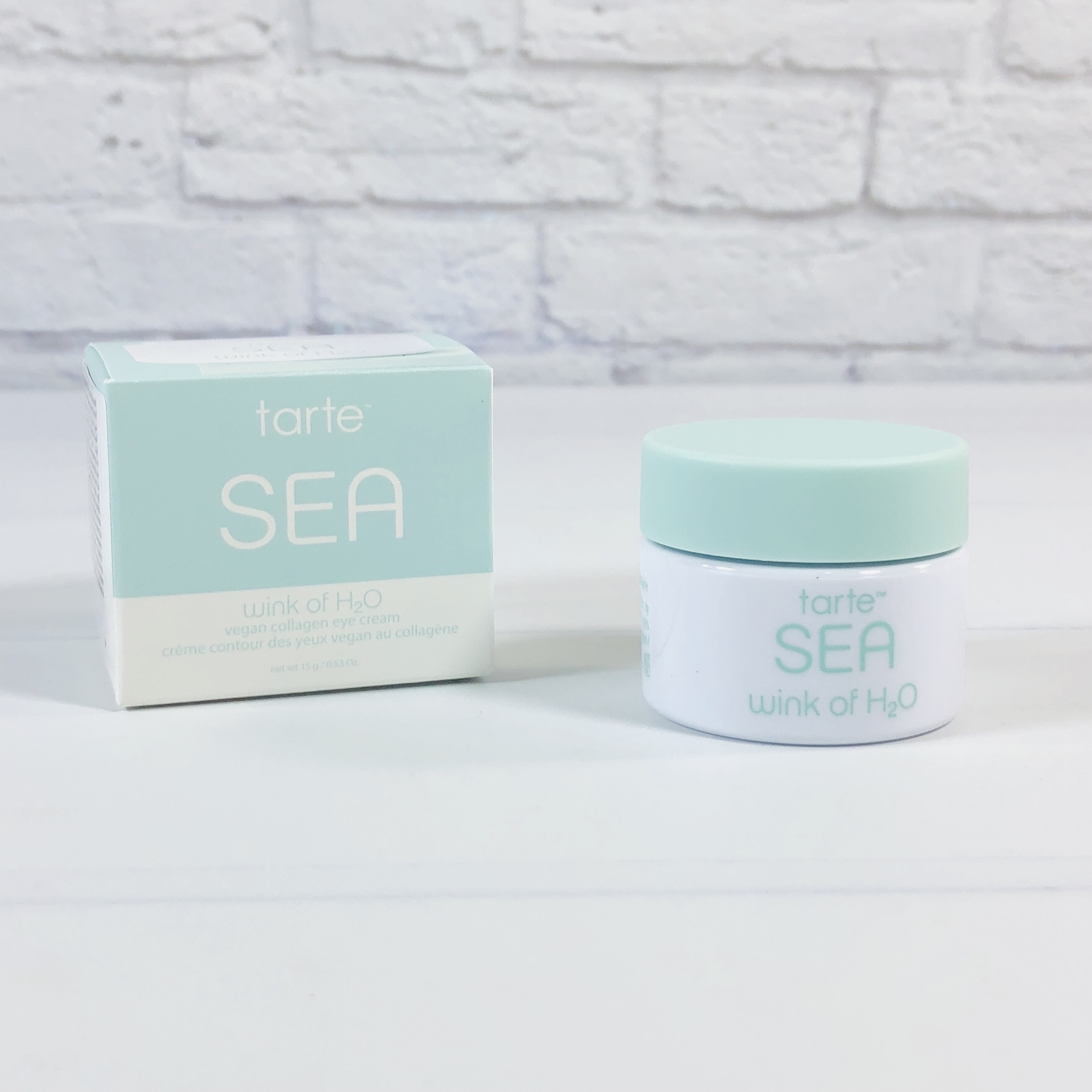 tarte Wink of H₂O Vegan Collagen Eye Cream ($35) This was the only major brand that I recognized in my box this month, and this product has earned the Clean at Sephora badge, plus it's vegan.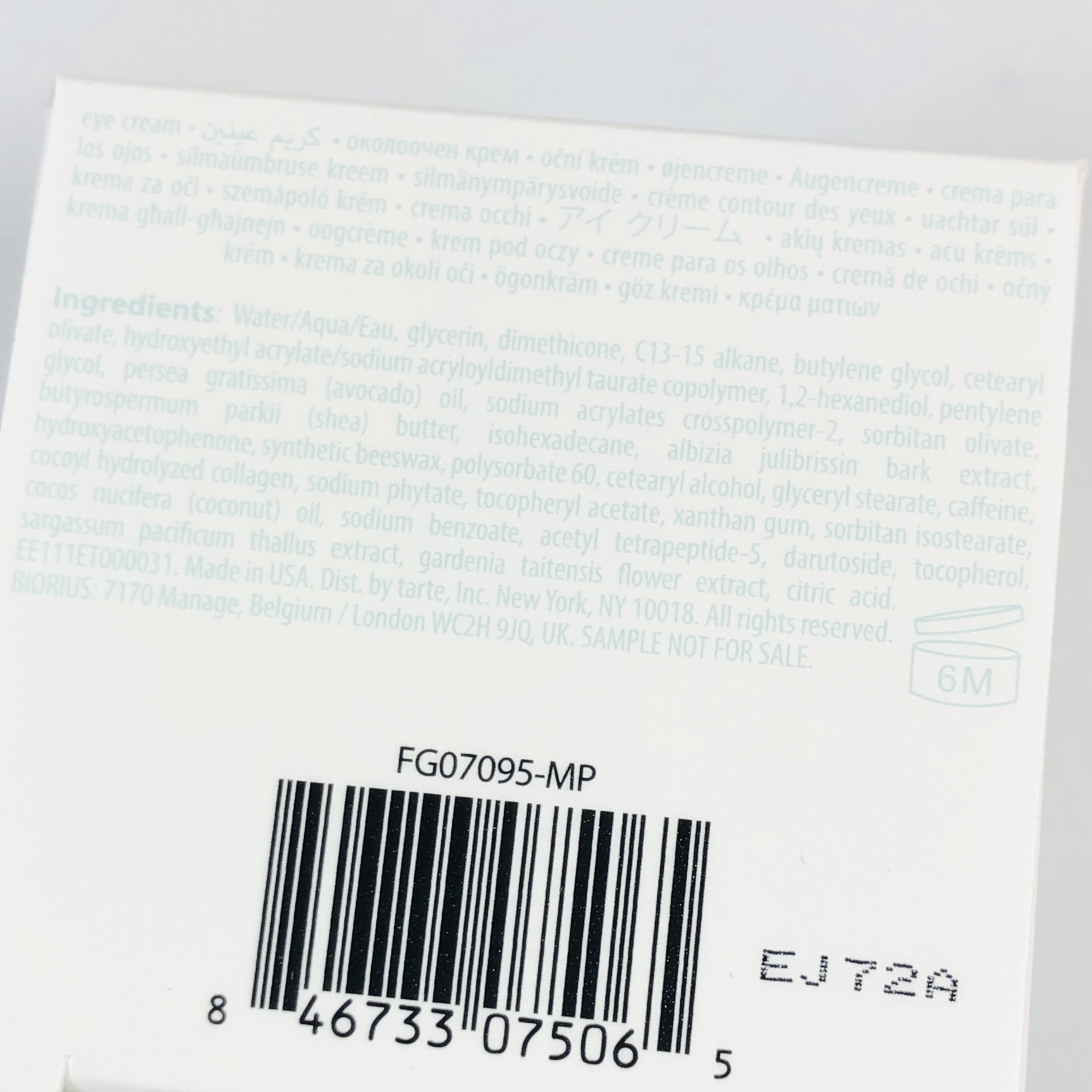 It's kind of hard to read the ingredients but there's glycerin, dimethicone, avocado oil, shea butter, caffeine, and vegan collagen.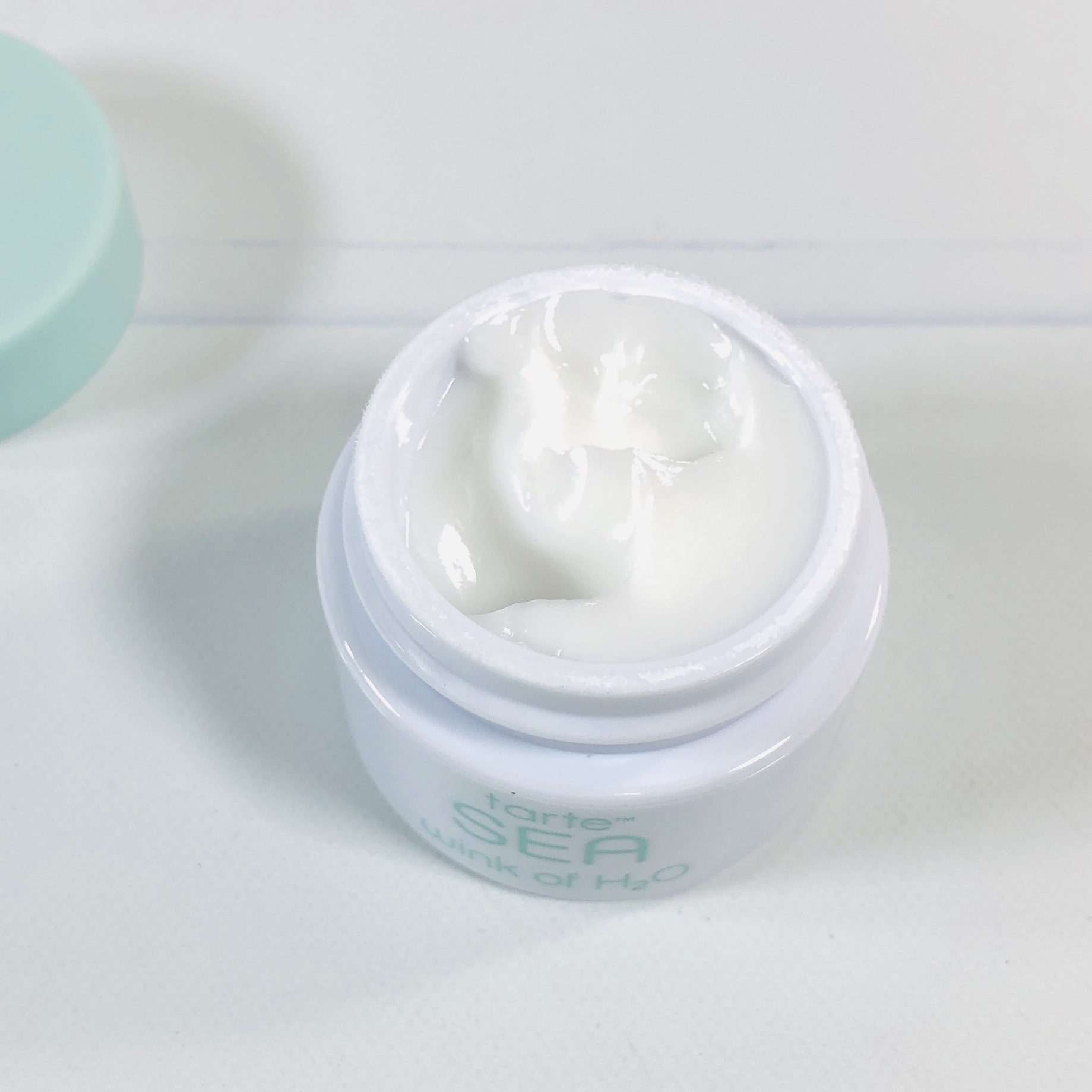 According to Sephora, you should apply this after applying an undereye moisturizer. It's like a primer for undereye makeup, and it supposed to help keep that area hydrated and smooth. It feels like primer thanks to the dimethicone and there's no noticeable scent.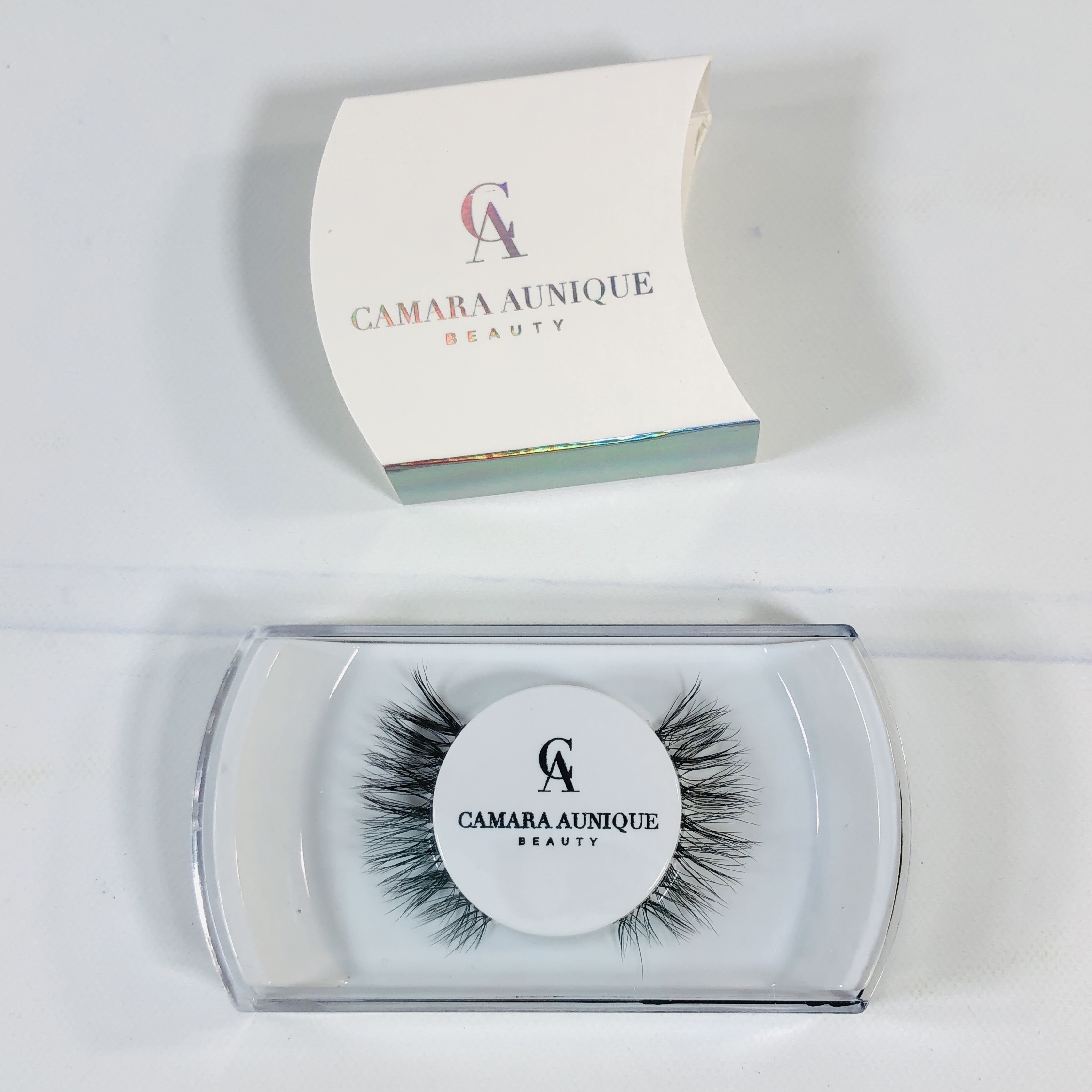 Camara Aunique Beauty Faux Mink Eyelashes ($25) Faux lashes are not my jam but I know they are popular, even the checkout workers at my grocery store wear them! My older daughter wears lashes so these will be gifted to her.
These are made of faux mink.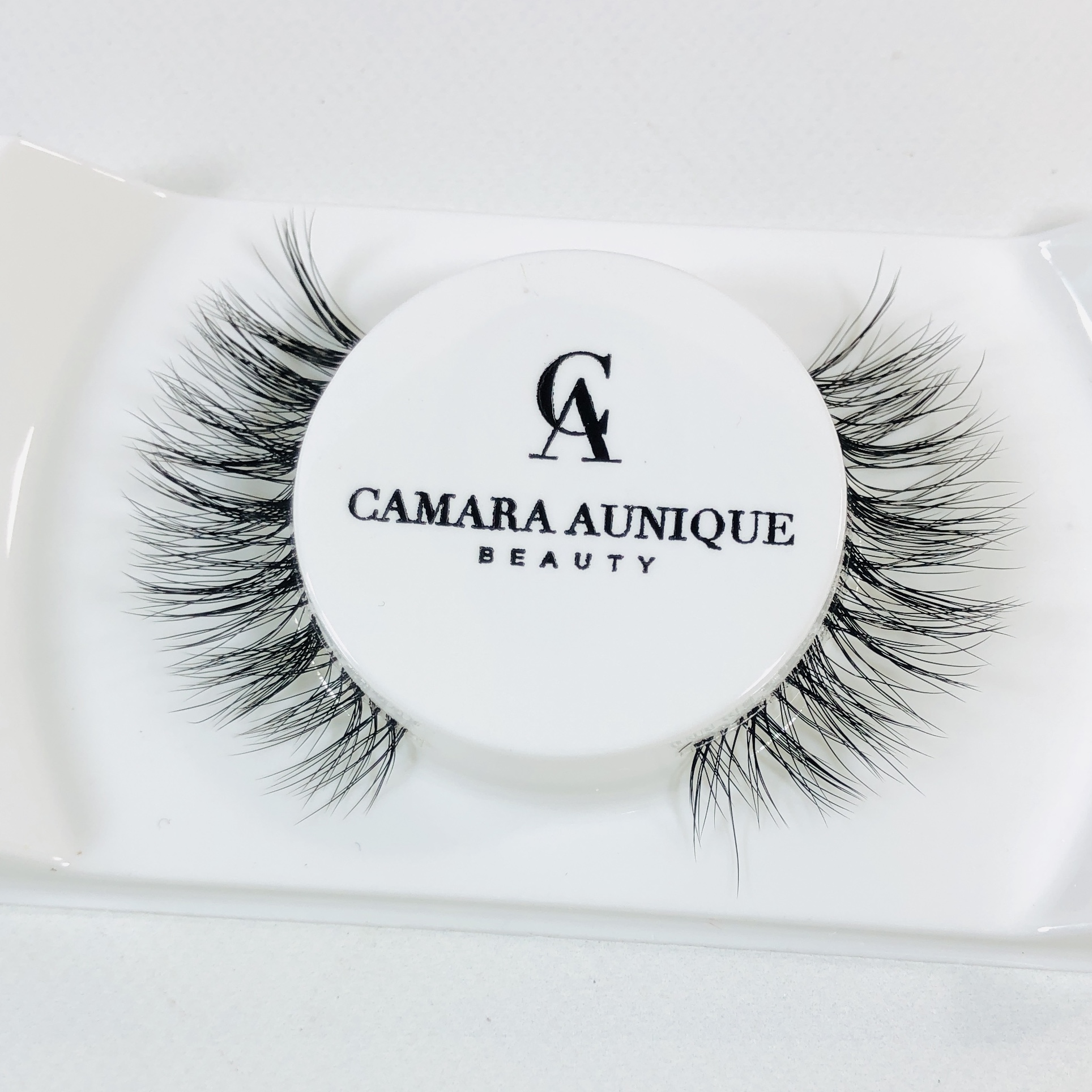 They didn't come with adhesive but see the item below!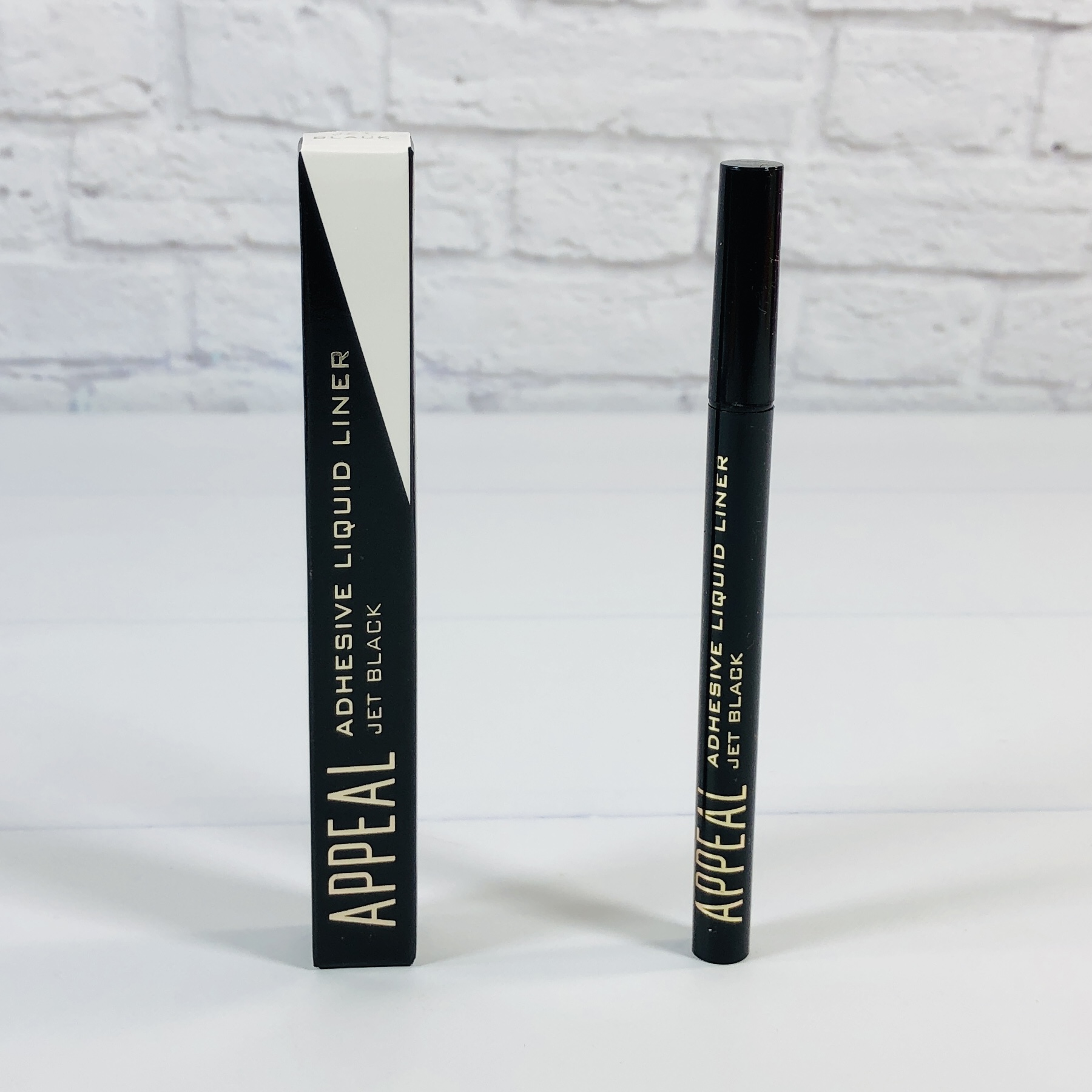 Appeal Adhesive Liquid Eyeliner ($29) Well, since I don't wear false lashes, adhesive liner isn't a product I need so again, I will gift this along with the lashes above.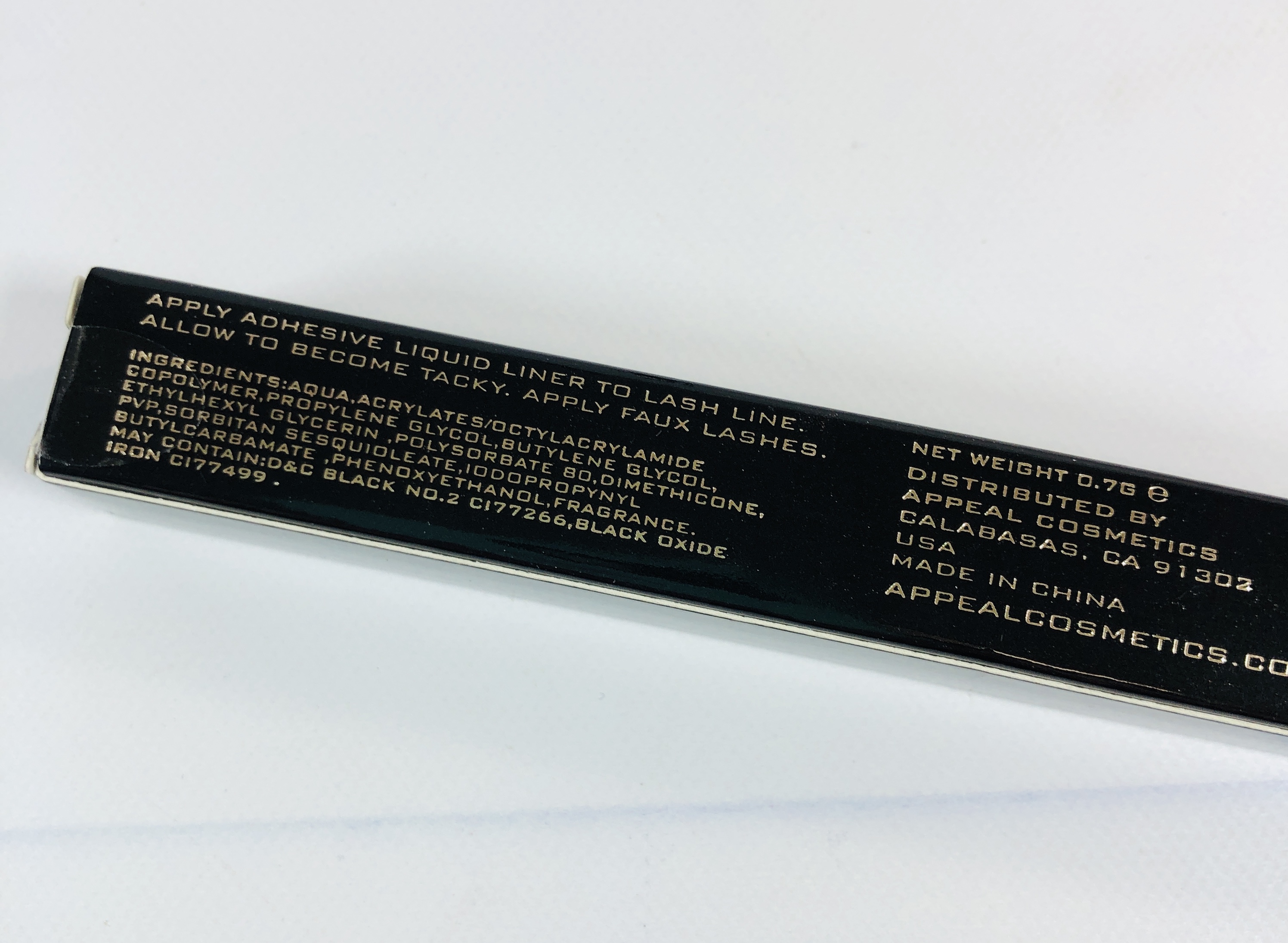 I wanted to compare the ingredients to a regular gel liner from this brand but they don't offer one, and they don't list their ingredients online, it's kind of a generic website. It has some ingredients in common with KVD and tarte gel liners. I'm sure it could be used as a regular liner if you don't wear falsies.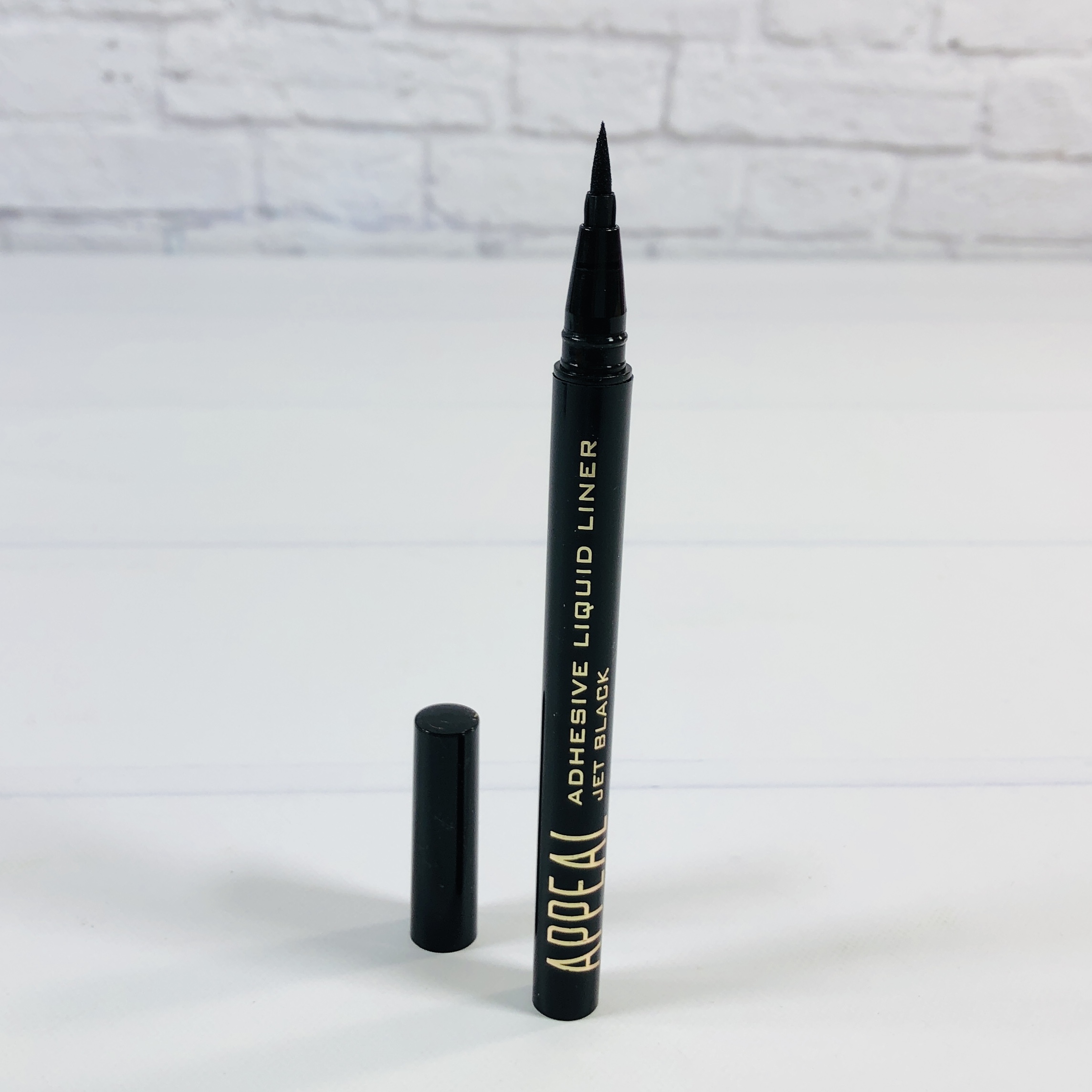 The instructions say apply to lash line, allow to become tacky, and then stick those lashes on.
Here it is swatched. I tried using oil cleanser to wash off the line but it didn't budge until I rubbed at it with a towel.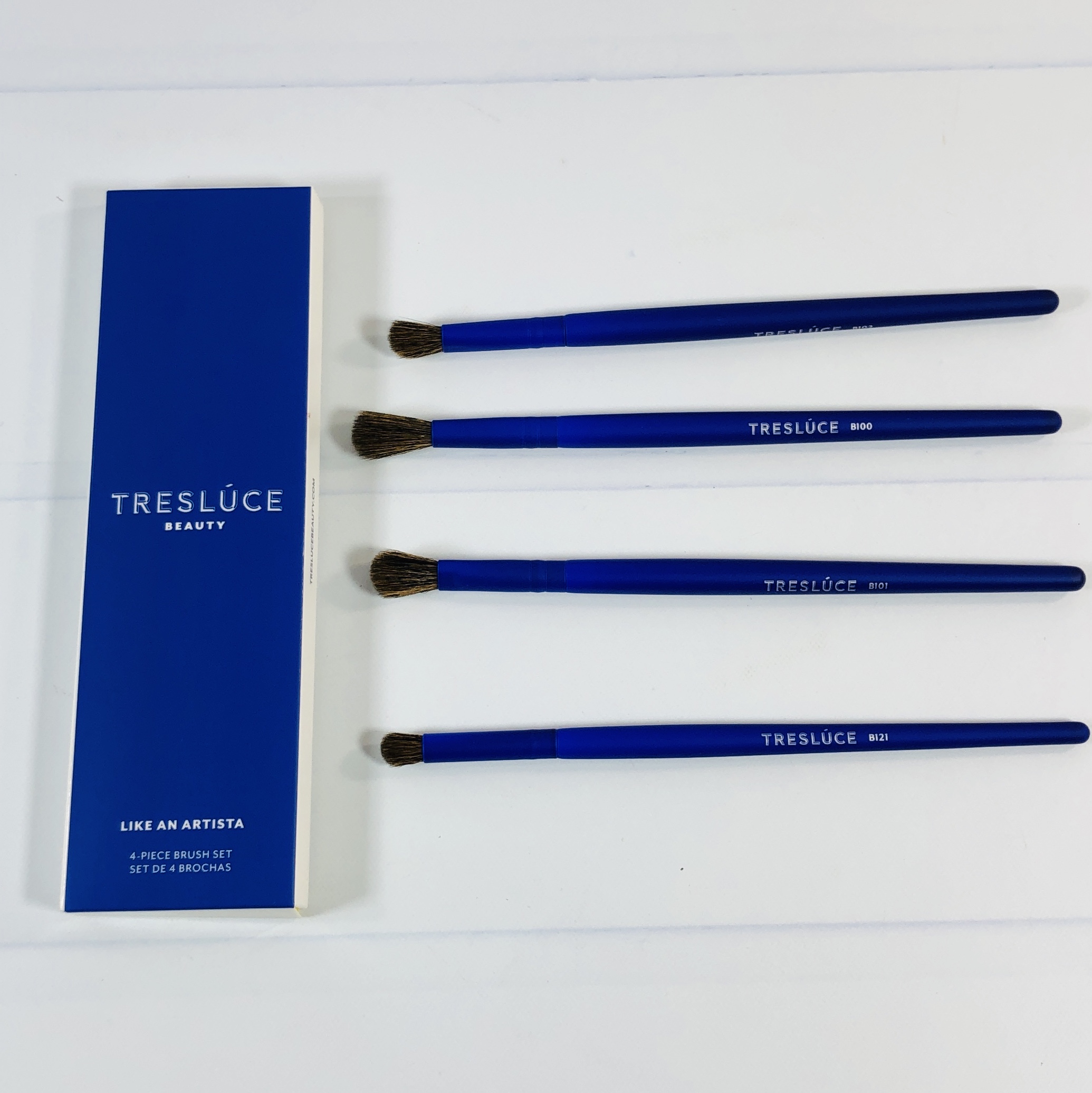 Treslúce Beauty Like an Artista 4-Piece Brush Set ($27) BOXYCHARM says this product is coming soon, although the 8-piece version of the set is already available (and is $35). If you bought the 4 brushes separately they would cost $38, but the 8-piece set includes all four of these brushes plus four more for $8 extra.
Three out of four of these brushes are blending brushes, so I'm sure they could have mixed it up more. They are made of vegan fibers. I placed them in the same order as listed on the back of the box.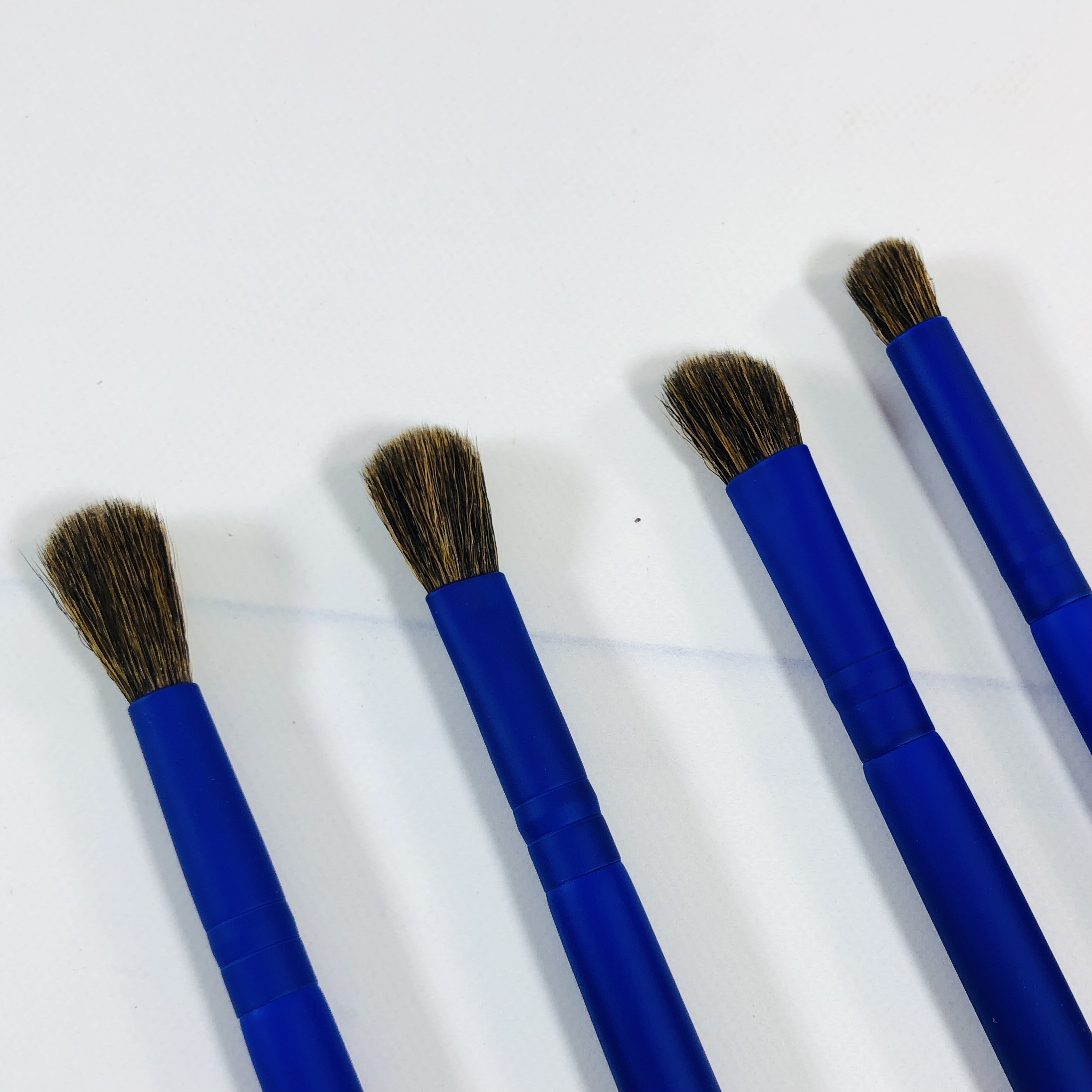 I like the royal blue handles, they look pretty sleek.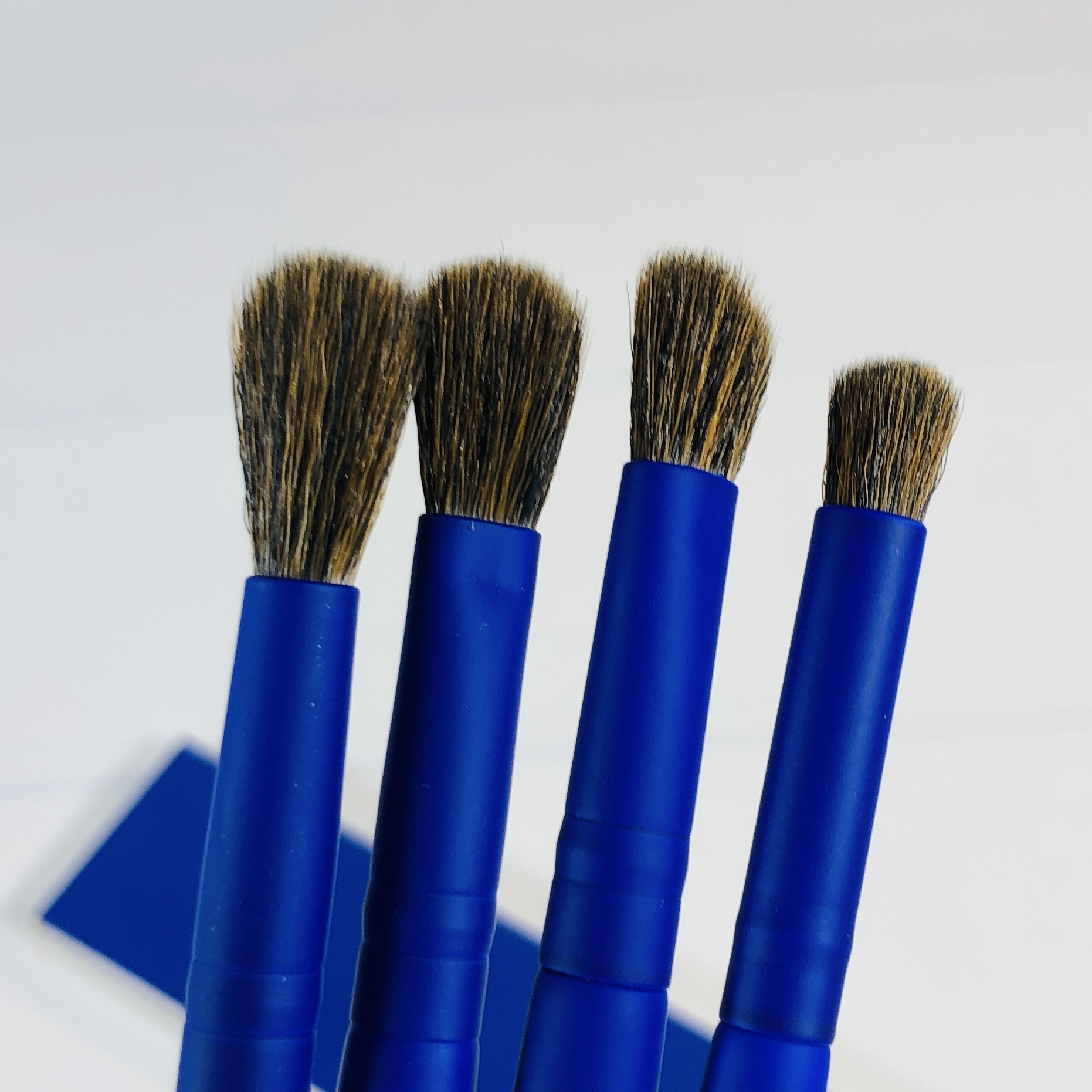 I wasn't thrilled with the performance of these brushes (but again, why three blending brushes in one set?). I experienced shadow fallout, the bristles weren't very dense, and when blending most of them didn't feel like they were doing much of anything. I can't see myself reaching for these brushes very often.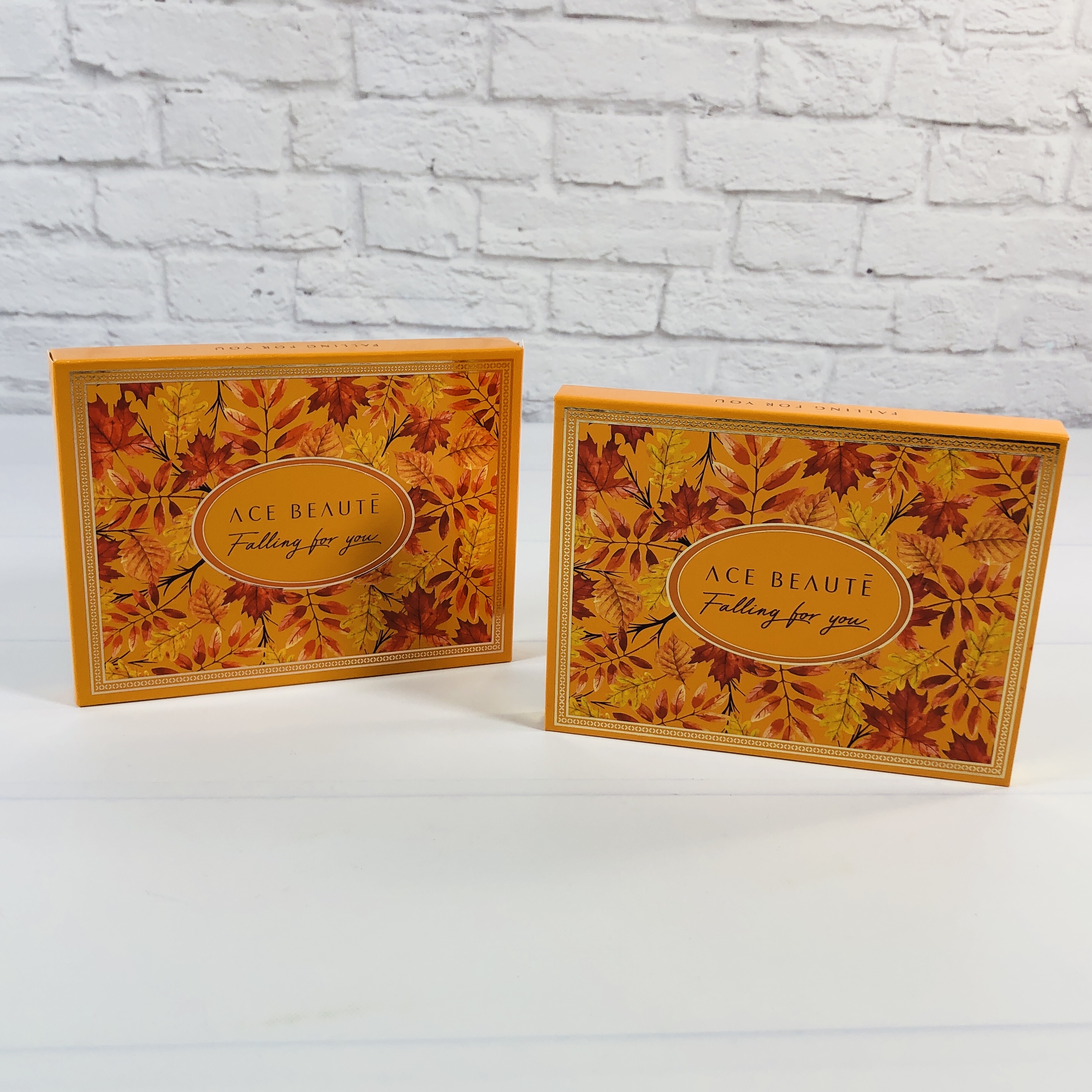 Ace Beaute Falling For You Palette ($34.99) It's fall y'all so BOXY sent this warm colored palette.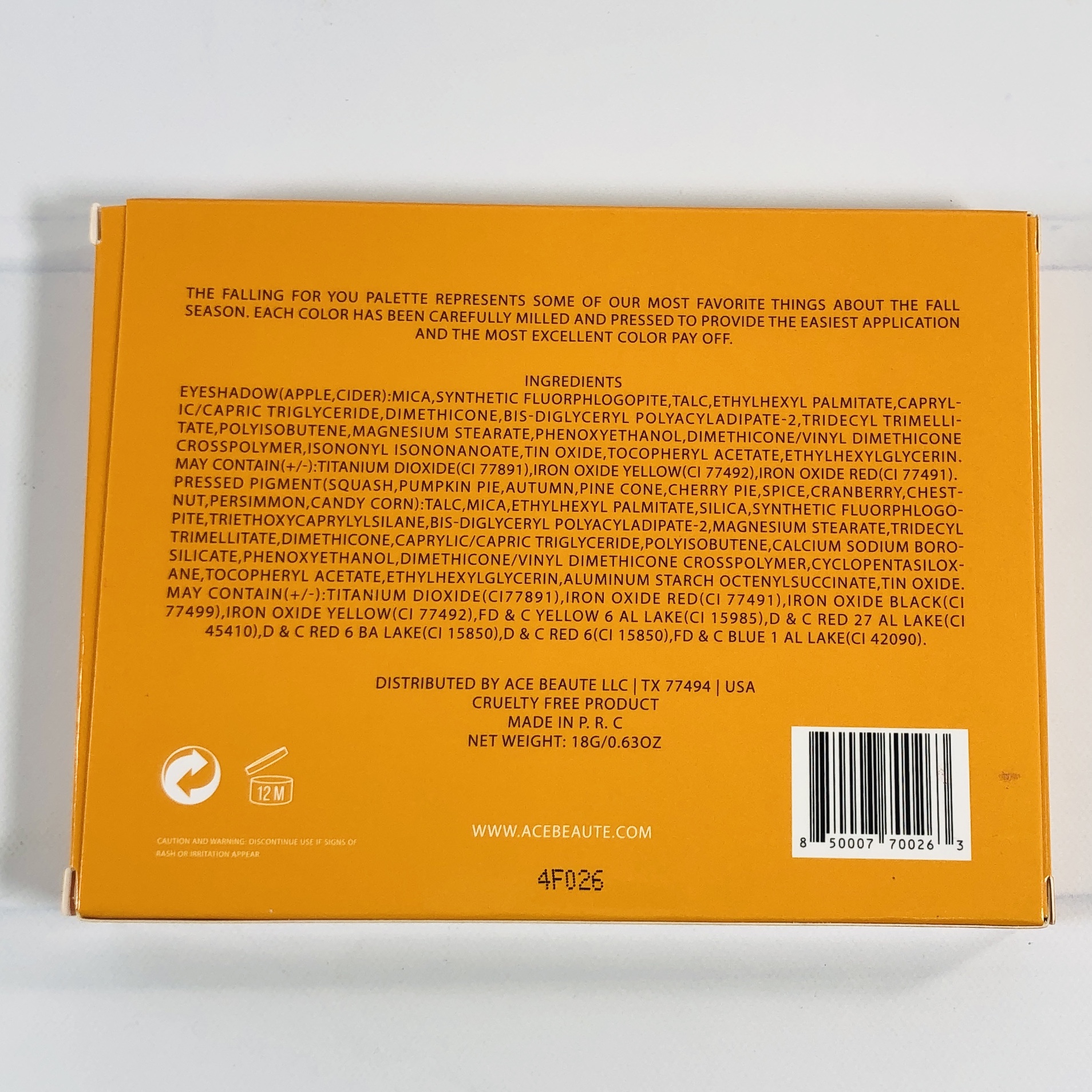 Here are the ingredients and please note that only two of the shades are considered eyeshadows, and the rest are "pressed pigments", which is how they get around FDA laws as the ingredients in pressed pigments are not approved for use around the eyes (at least in the U.S., but they may be allowed in other countries). They also fail to use the word "eyeshadow" in the name of the product or on their website.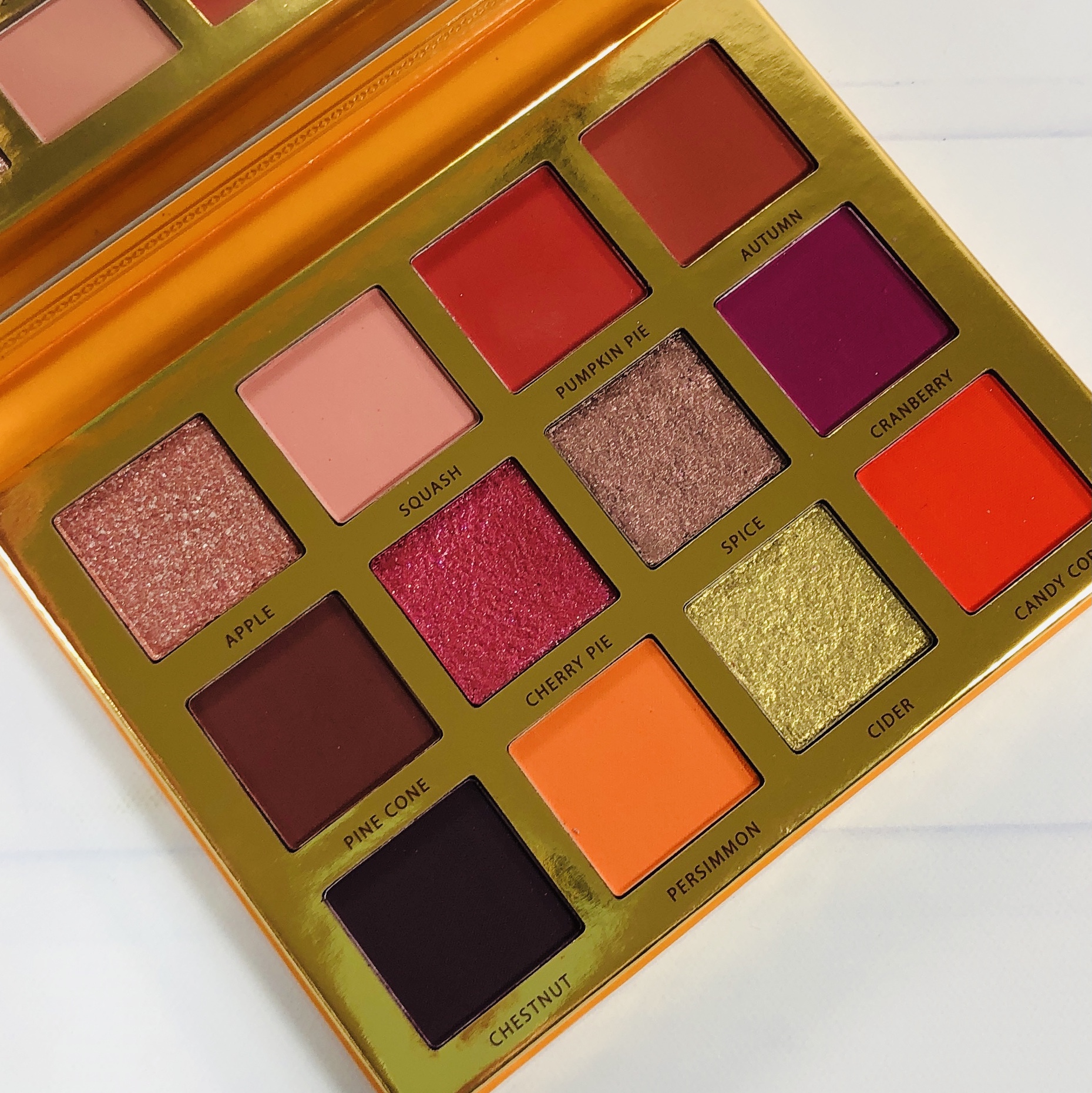 The issue is that some of the ingredients may stain or cause an allergic reaction. Of course, go the the Ace Beauté Instagram account and they show the palette being used as, what else, eyeshadow.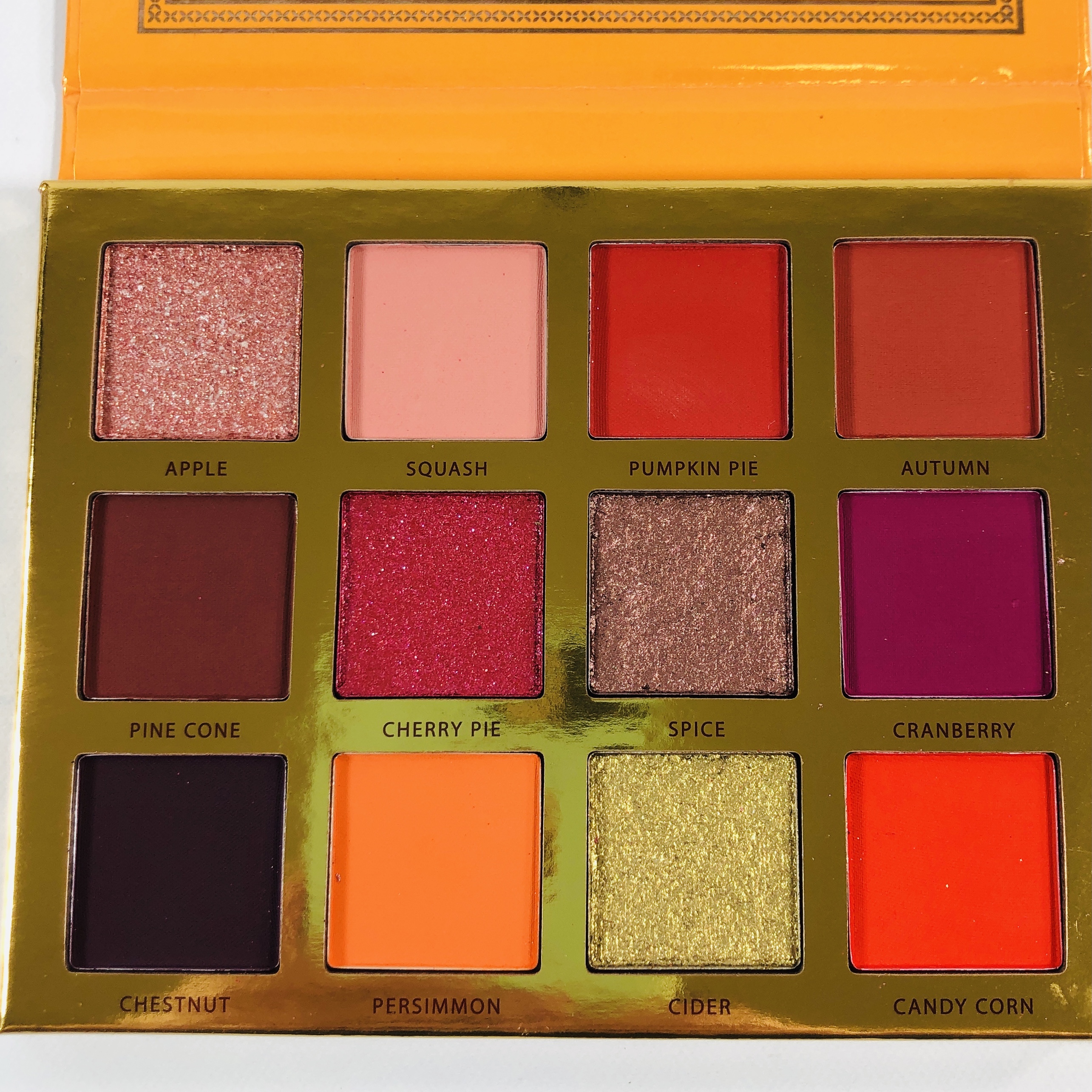 There are shimmery shades and mattes.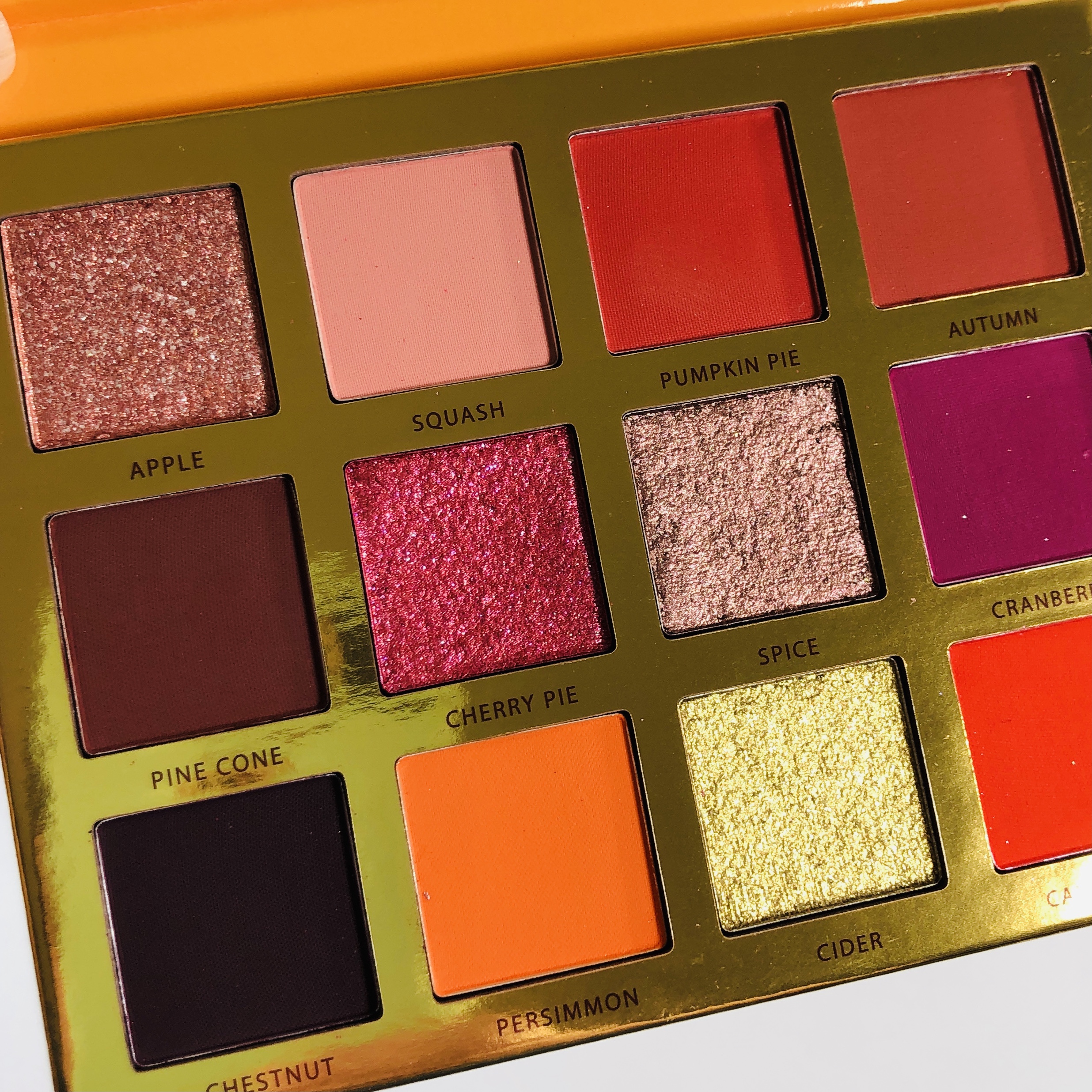 The colors are vibrant and have great color payoff. I wasn't a fan because I'm not into red or orange shades, they make me look like I have an eye infection, but I do think they are stunning. I did get some fallout, not a great thing when it's a darker shade but there it is. Again, check out their IG account for some amazing looks!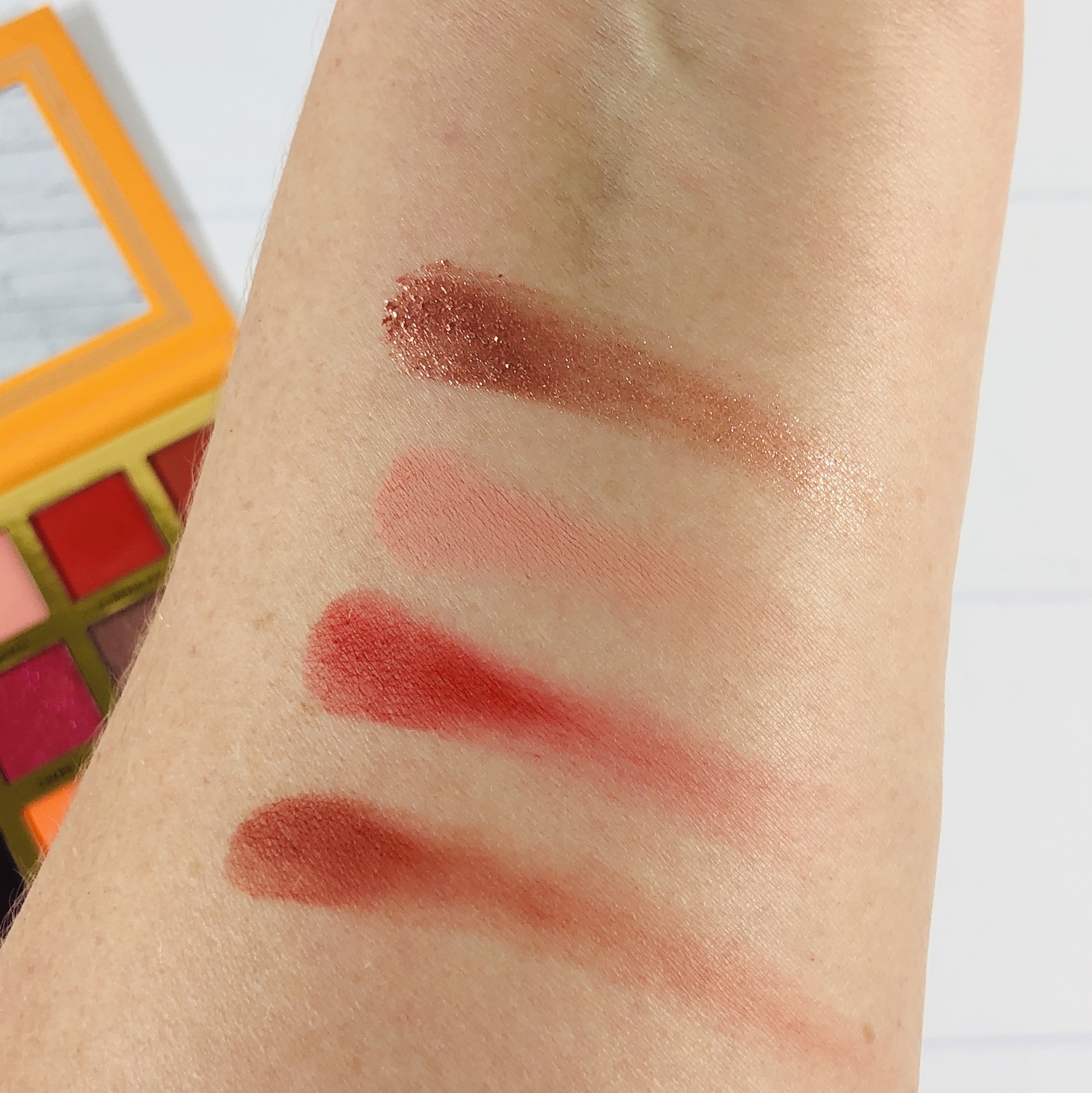 Here's the top row swatched.
The second row is here and sorry for any blurriness.
Here's that final bottom row.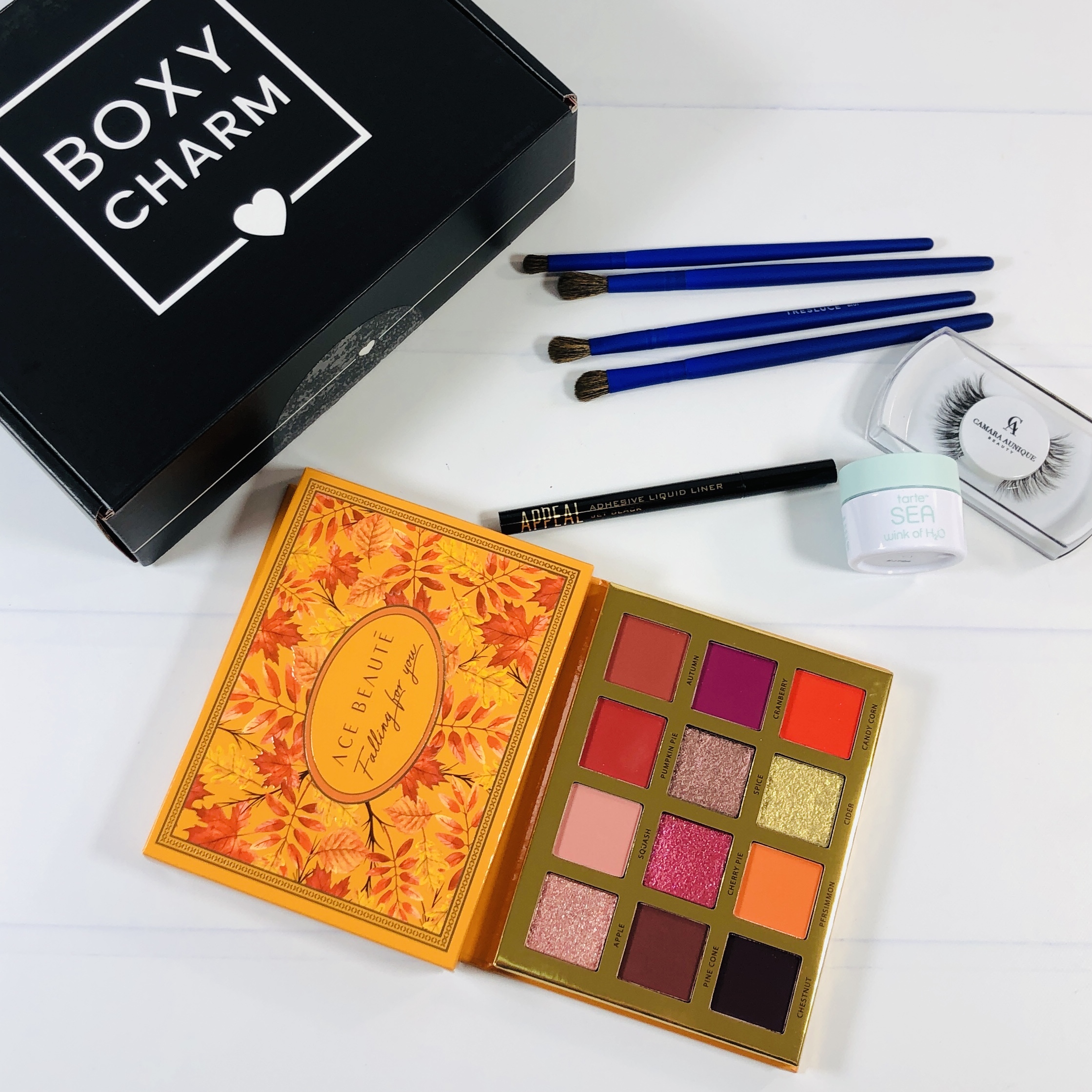 Wow, four out of five of my October BOXYCHARM items were makeup, and 100% of this box was for use near the eyes! The tarte cream was basically a primer for under the eyes, and I appreciate that it was fragrance-free. I didn't try the lashes or adhesive liner, but that's because I don't use false lashes (and hate to say it, not into gel liner thanks to my shaky hand) but I know my daughter will be thrilled with those items, she wears lashes and liquid liner! I was hesitant to wear the "pressed pigment" palette but I did and didn't have any problems other than they're not my preferred colors. The brushes had cool handles but I wish there had been a better assortment, I would rather have tried something other than 3 blending brushes (the pencil brush was fine). The value for my box was around $151, but only one product was from a readily recognizable brand, the others tend to show up mainly in subscription boxes.
What's your favorite item in this month's BOXYCHARM?