BookCase.Club is a monthly book subscription box offering different genres: Children's, Young Adult, Mystery/Thriller, Sci-Fi/Fantasy, Romance, and Historical/New Age/Contemporary Fiction. Each box contains 2 hand-picked books, except for the Children's box which includes 3 books. It costs $9.99 per month, making it one of the most inexpensive book subscriptions out there.
This is the Teenage Dreams Case, which is all about Young Adult novels.
DEAL: Save 50% on your first month! Use coupon code HELLOSUB501M. OR Get 10% off your entire order! Use coupon code HELLOSUB10.
When you sign up, you'll pick the genre.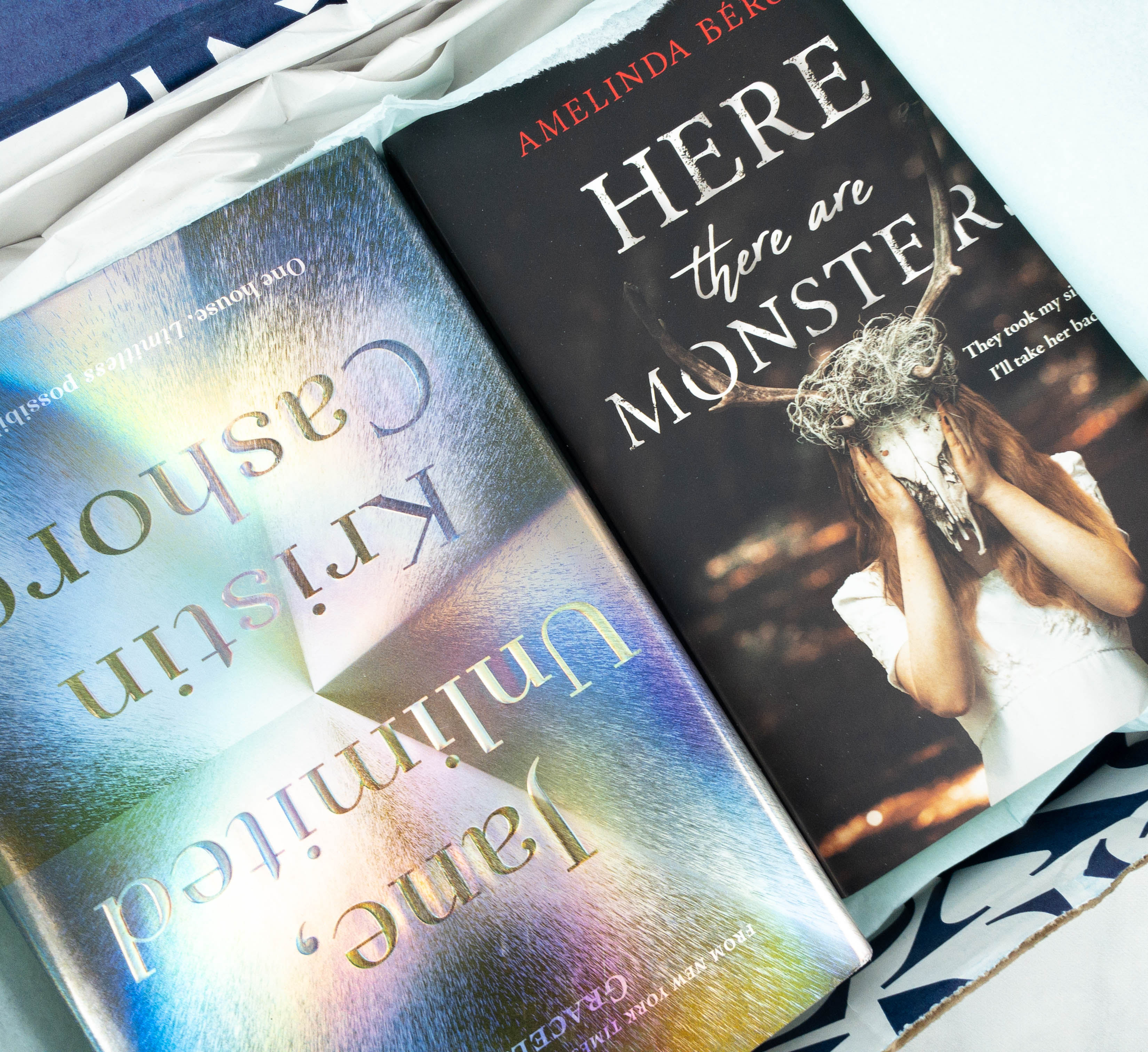 The books arrived in excellent condition!
Everything in my box!
Here there are Monsters by Amelinda Bérubé ($10.99)
A bone-chilling read about creating monsters, sisterhood turned toxic, and secrets that won't stay buried, perfect for fans of The Night She Disappeared, Wilder Girls, and The Blair Witch Project.

Sixteen-year-old Skye is done playing the knight in shining armor for her insufferable younger sister, Deirdre. And moving across the country seems like the perfect chance to start over as someone different.

In their isolated new neighborhood, Skye manages to fit in, but Deirdre withdraws from everyone, becoming fixated on the swampy woods behind their house and building monstrous sculptures out of sticks and bones.

Then Deirdre disappears.

And when something awful comes scratching at Skye's window in the middle of the night, claiming Skye's the only one who can save Deirdre, Skye knows she will stop at nothing to bring her sister home.
This book is a great pick for fans of young adult horror!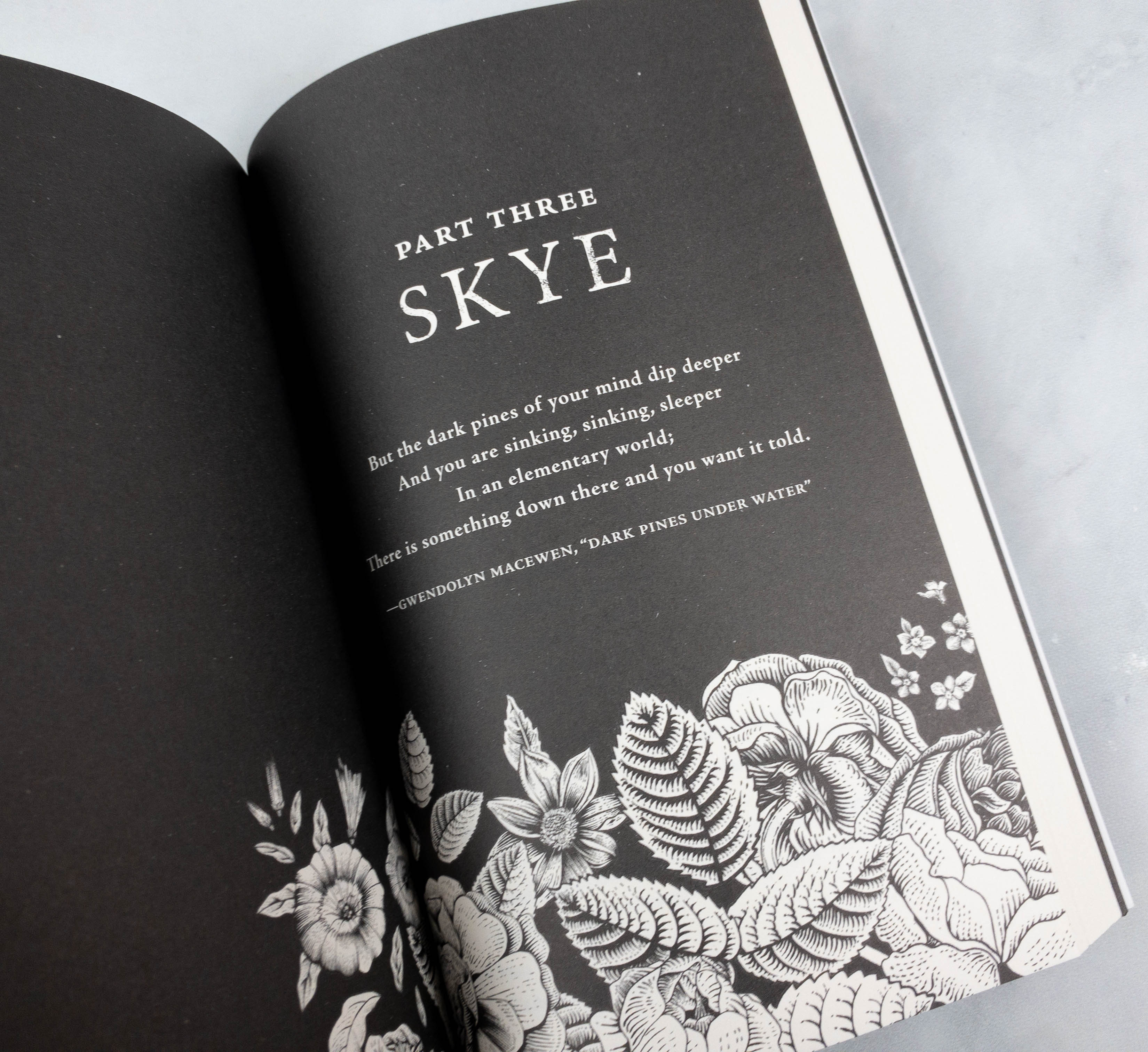 The story is divided in parts, with pages that include illustrations and a quote.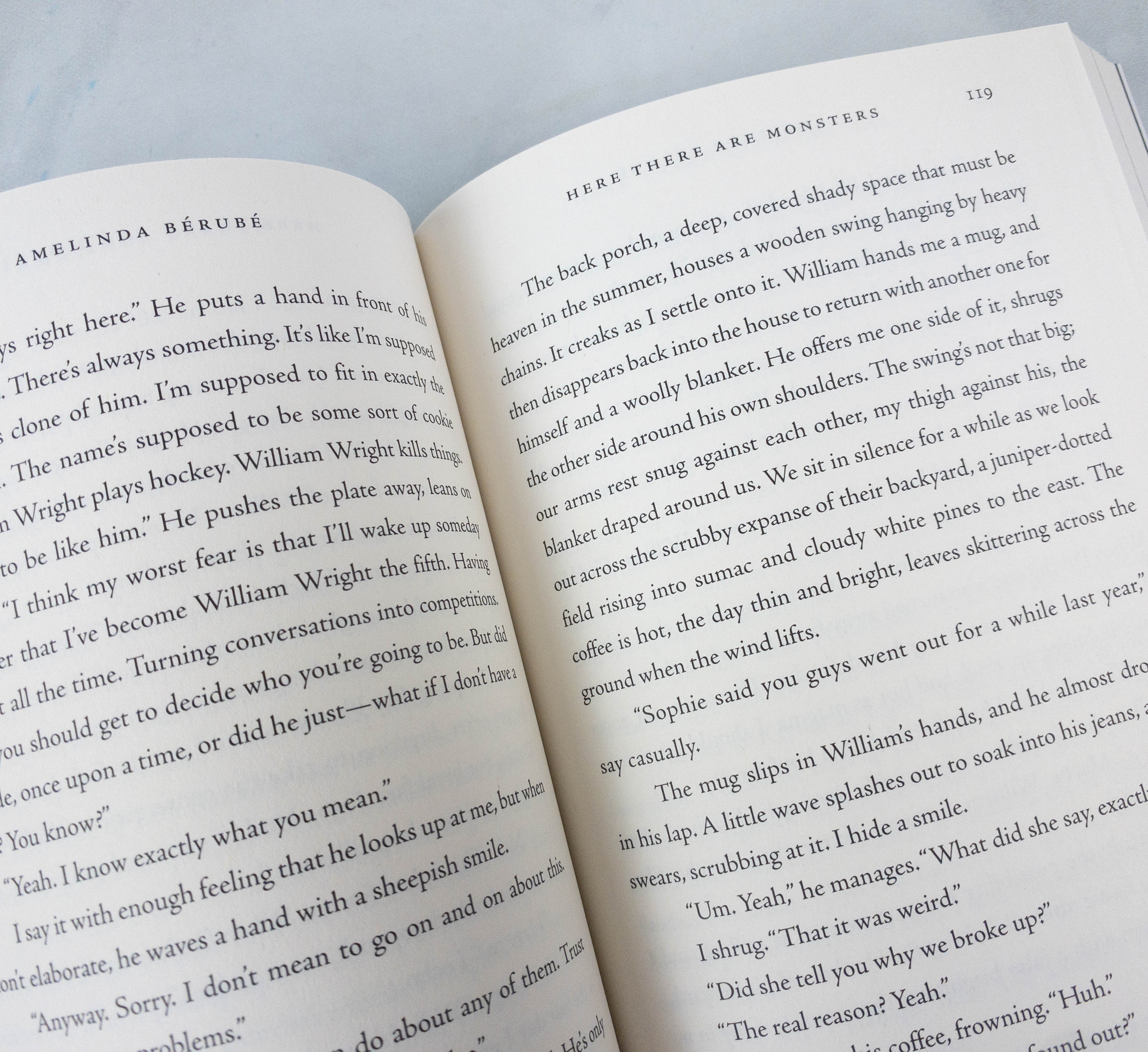 The story starts slowly and goes back and forth between the past and the present. It has some teen drama going on, and it also tackles friendship and family relationships. There are supernatural elements on the latter part of the story, which kept me at the edge of my seat! This would make a great Halloween read!
Jane, Unlimited by Kristin Cashore ($11.99)
An instant New York Times bestseller—from the award-winning author of the Graceling Realm series—about adventure, grief, storytelling, and finding yourself in a world of seemingly infinite choices.

"A wild gift for readers who like books that take them to unexpected places."—Melissa Albert, author of The Hazel Wood

Jane has lived a mostly ordinary life, raised by her recently deceased aunt Magnolia, whom she counted on to turn life into an adventure. Without Aunt Magnolia, Jane is lost. So she's easily swept away when a glamorous, capricious, and wealthy acquaintance from years ago asks Jane to accompany her to a gala at the extravagant island mansion called Tu Reviens.
Jane remembers her aunt telling her: "If anyone ever invites to you to Tu Reviens, promise me that you'll go." What Jane doesn't know is that the house will offer her five choices that could ultimately determine the course of her life.
One choice leads Jane into a heist mystery. Another takes her into a spy thriller. She finds herself in a gothic horror story, a space opera, and an extraordinary fantasy realm. She might fall in love, she might lose her life, she might come face-to-face with herself. Every choice comes with a price. But together, all the choices will lead her to the truth.

One house. Five choices. Limitless possibilities.

Read Jane, Unlimited and remember why The New York Times has raved, "Some authors can tell a good story; some can write well. Cashore is one of the rare novelists who do both."
Some reviews from other authors can be found at the back of the book. This novel falls under the YA fantasy category and I love it!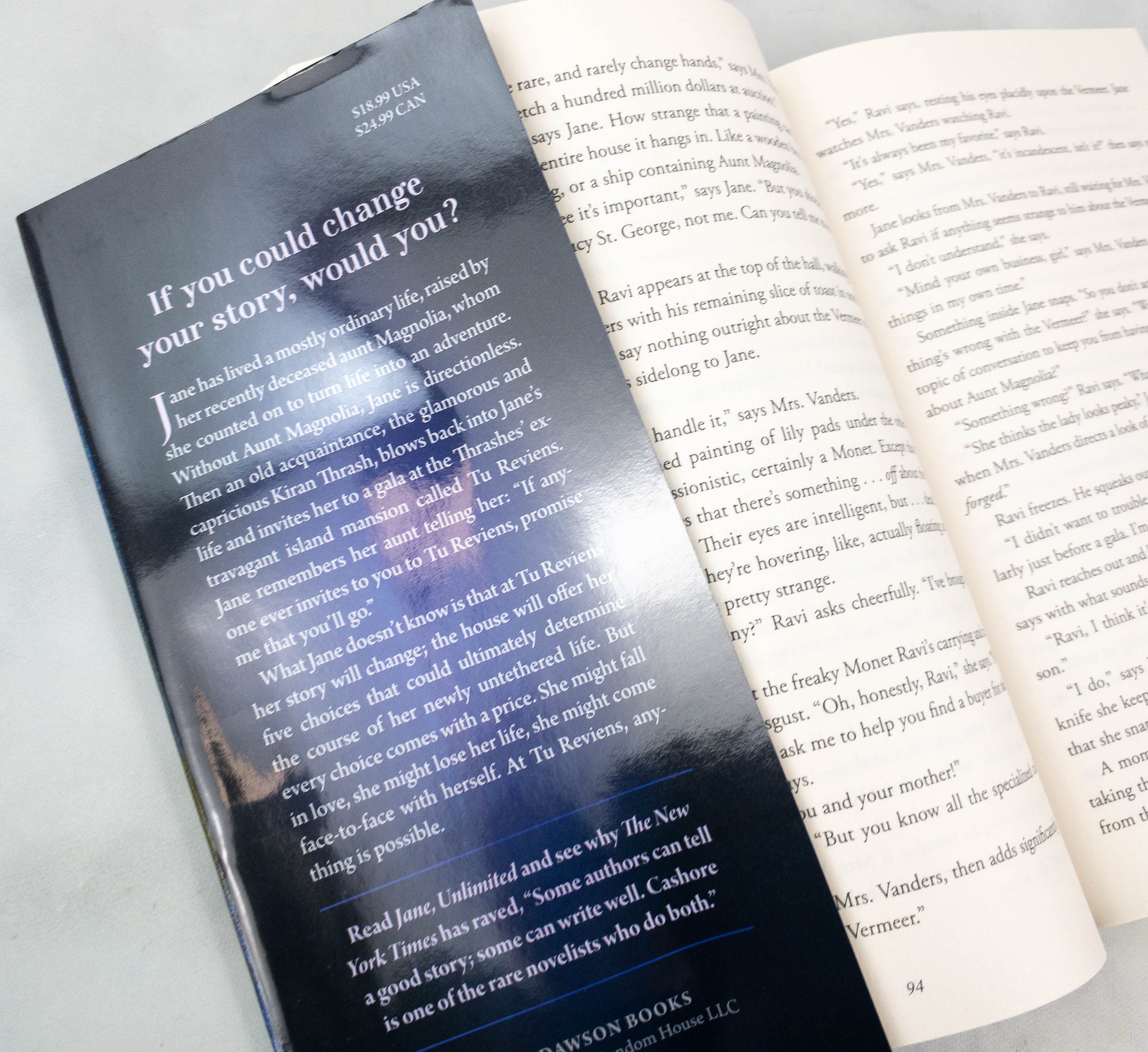 This book is an adventure waiting to unfold! It talks about real life issues like grief and figuring out what to do next with life. I love the characters and how the story has odd and unexpected turns that just make you want to go through all the pages immediately. It truly is a strange book, but in a good way!
It was another batch of great YA titles from BookCase Club! One is a YA horror with supernatural elements and the other is a YA fantasy with a lot of twists and turns. Both are well-written stories with unique and interesting plots. They prove that the YA genre is more diverse than we know. Overall, I'm really happy with this month's book picks. No bookworm wants to run out of new reads, so this subscription is perfect! Aside from YA, they have books in other genres as well and they even have a book subscription for kids!
Have you tried BookCase.Club? What are you currently reading?