Allure Beauty Box is a monthly beauty subscription service that sends 6 or more beauty products (at least 3 of those will be full sized) with a value of at least $100+ and is curated by the editors of Allure Magazine, who choose and test the products themselves. Allure Beauty Box is $23 a month or sign up for a year and the price is closer to $21 a month. There are sometimes sponsored products in the box, plus you'll be eligible for special discounts on Allure editors' favorite luxury products and limited-edition boxes. Allure's beauty subscription box took home first place in our 2021 readers' choice list of best skincare subscription boxes!
DEAL: Sign up for the Allure Beauty Box and receive a free bonus gift!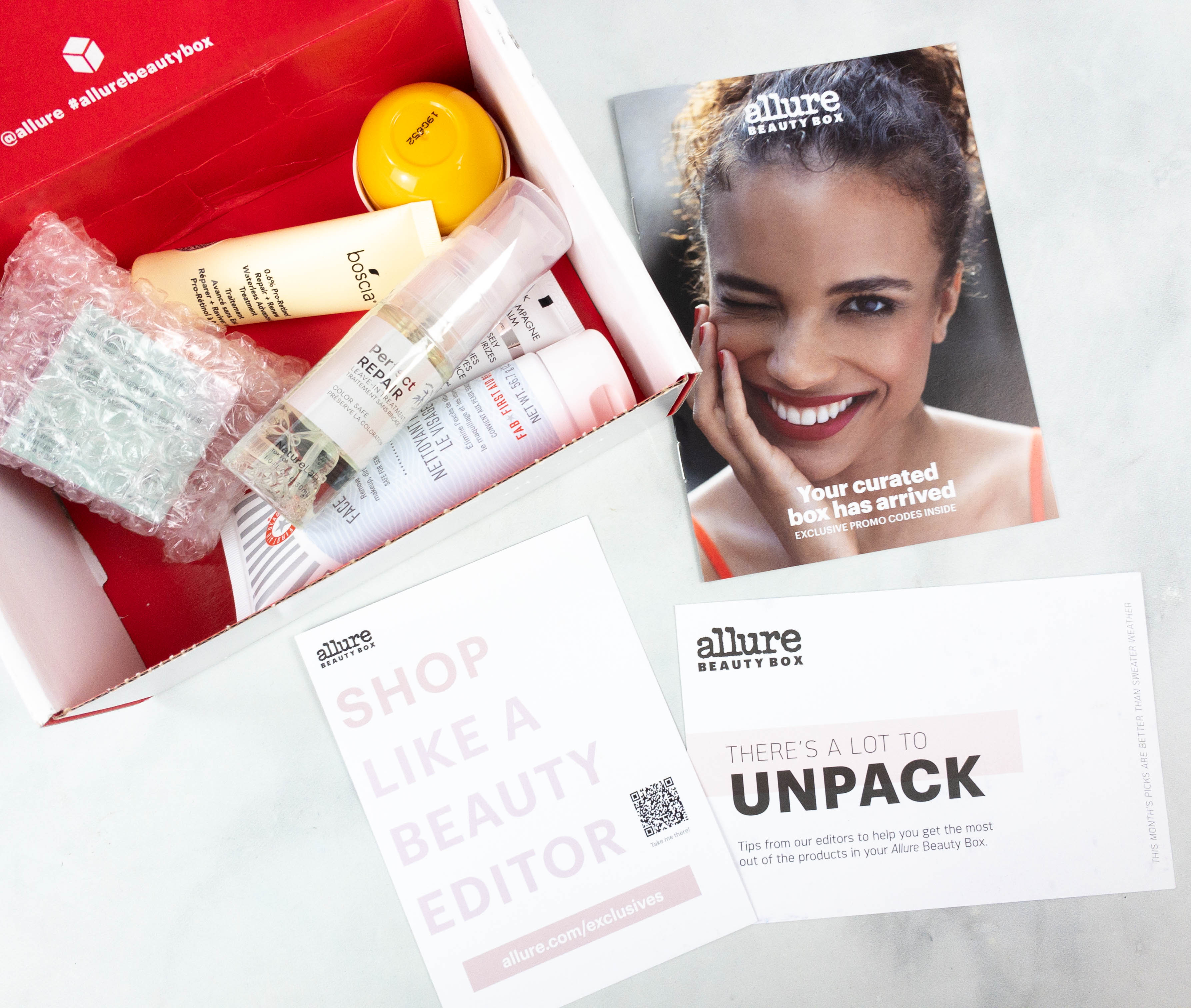 Some of the items came in their original packaging, one was even inside a bubble wrap. There were no fillers but everything arrived in good condition!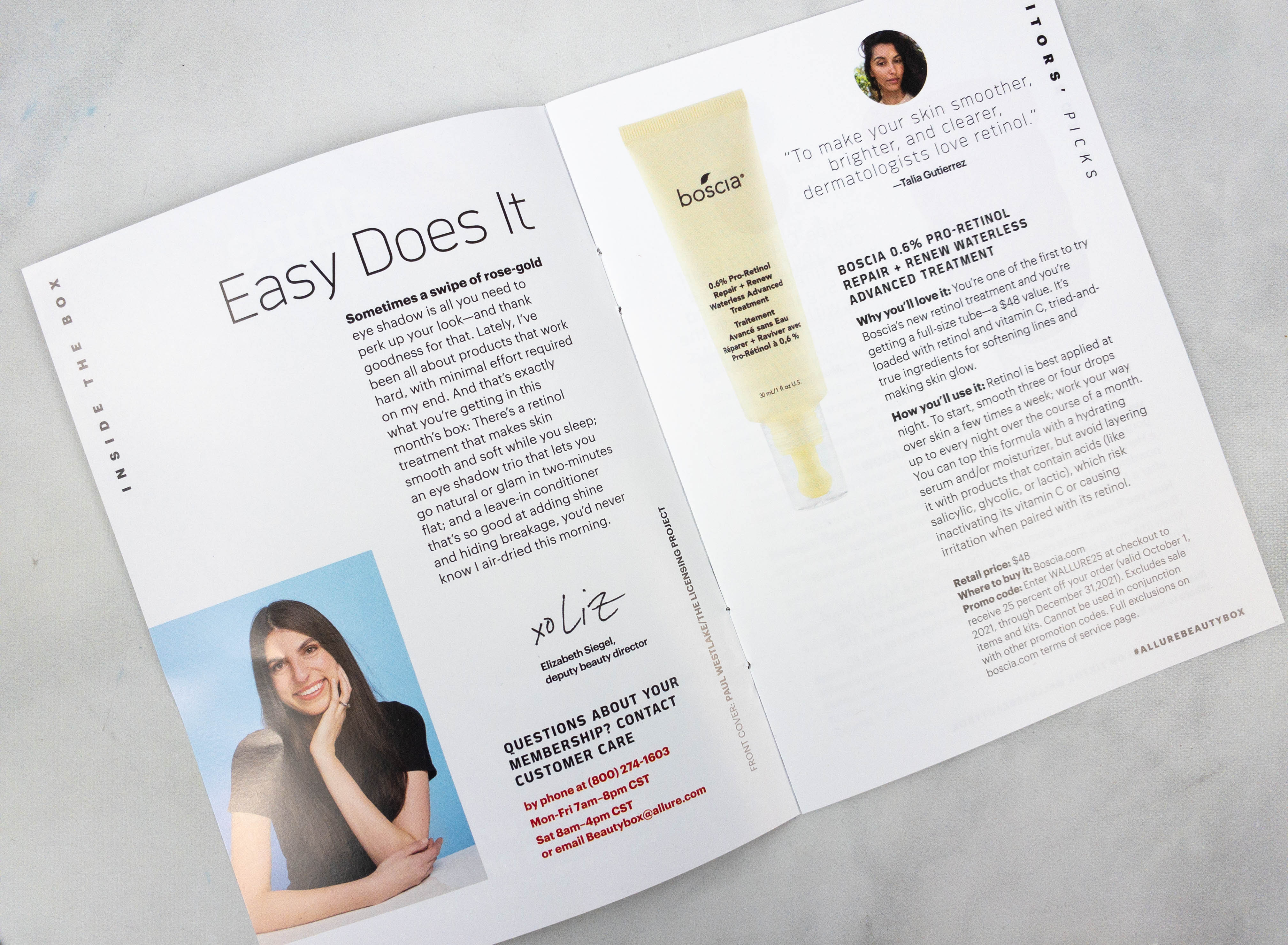 Allure is a magazine so they produce a mini-magazine with all the featured items in the box. There's also a message from Elizabeth Siegel, the Deputy Beauty Director.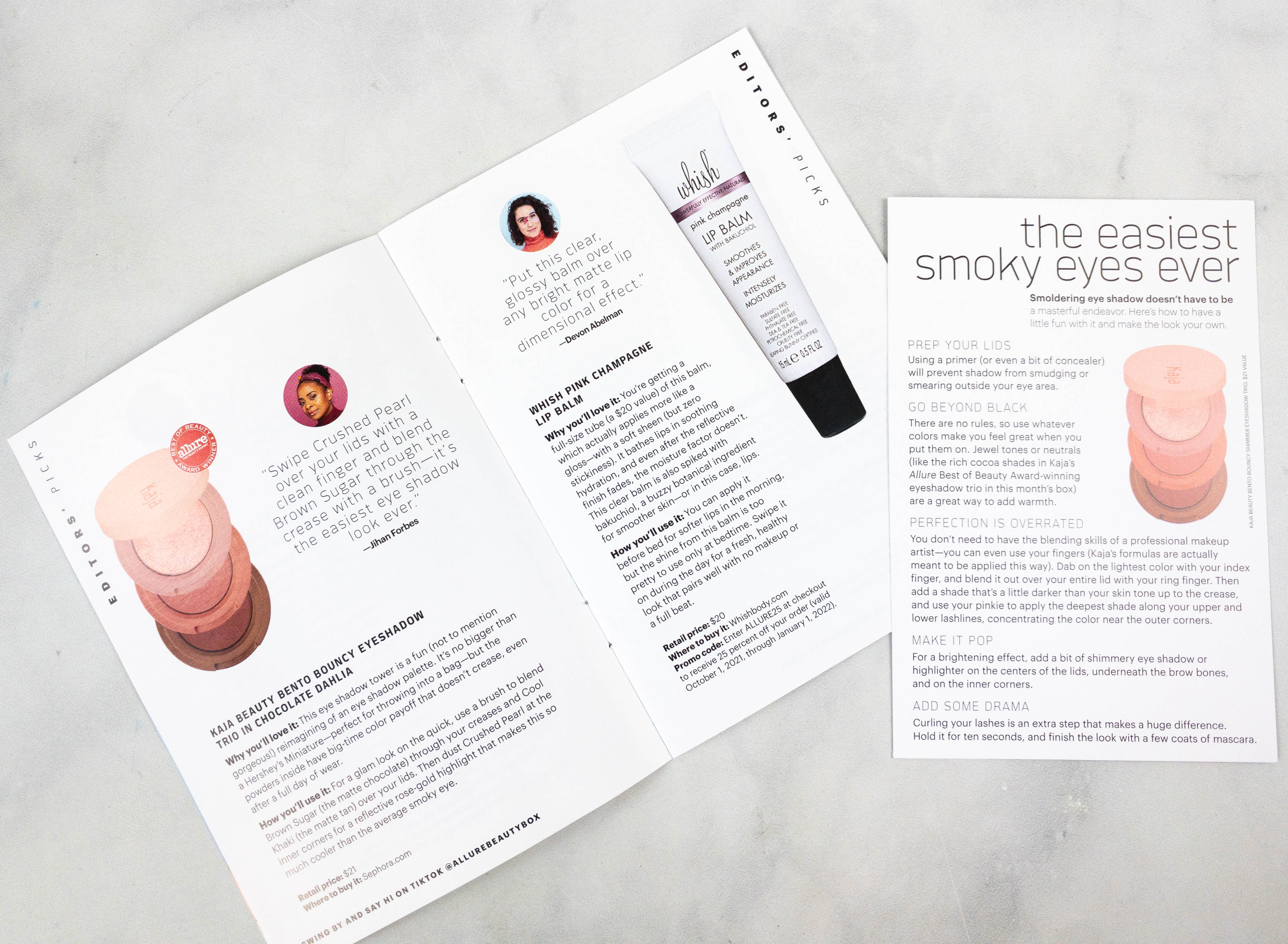 If you are a new member then your products may be slightly different, but continuing subscribers should not receive the same product twice.
Aside from the product photo, they also provide a short description. They also include the price of the product as well as the websites where you can buy it from. You can also find some discount codes for a future purchase!
NOTE: Sometimes Allure does send variations to the box. Often new members will receive something that continuing members aren't receiving. Members won't receive the same item twice.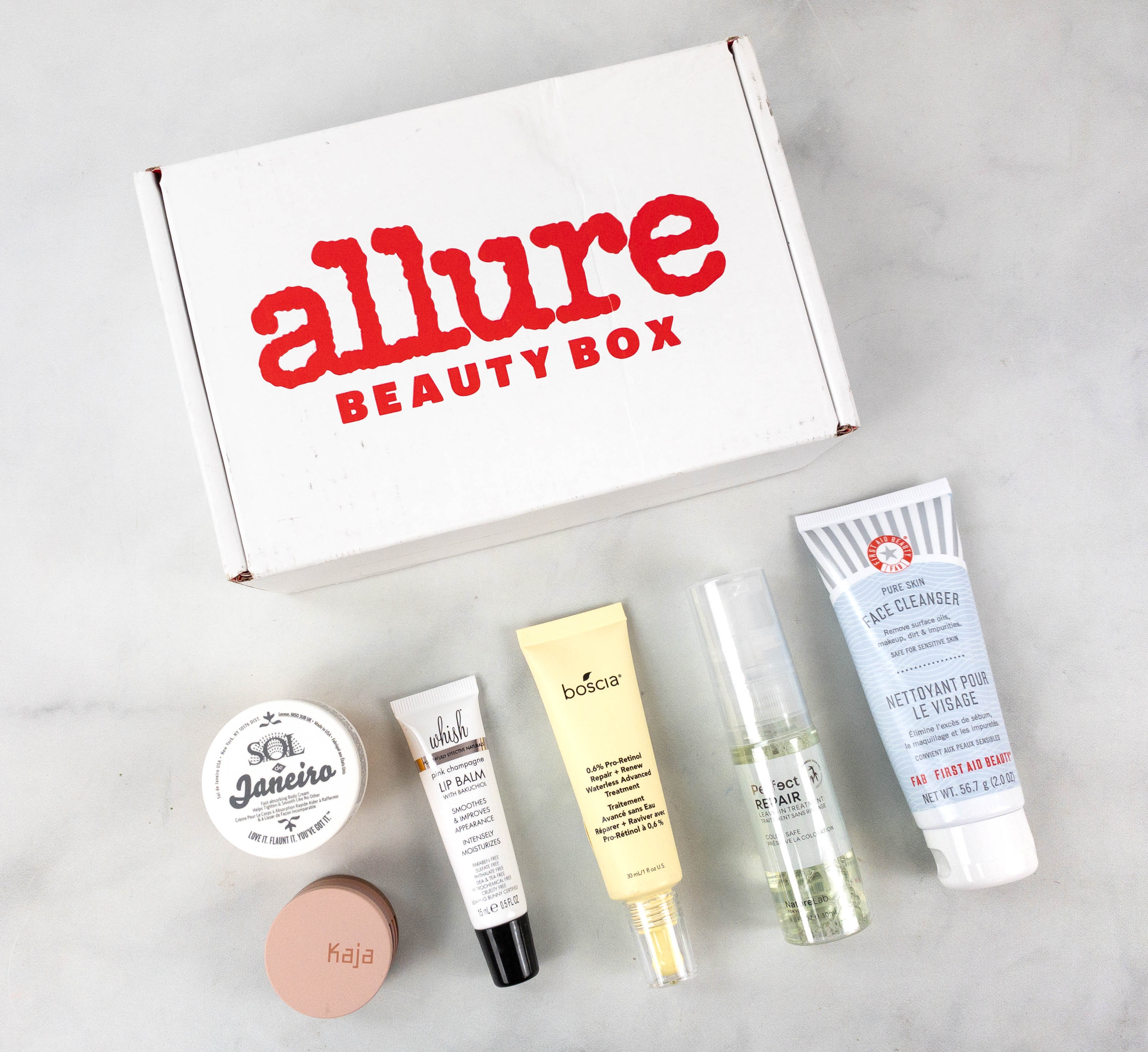 Everything in my box! FYI – you can see the full spoilers for the October 2021 Allure Beauty Box, in case you want to see all the variations.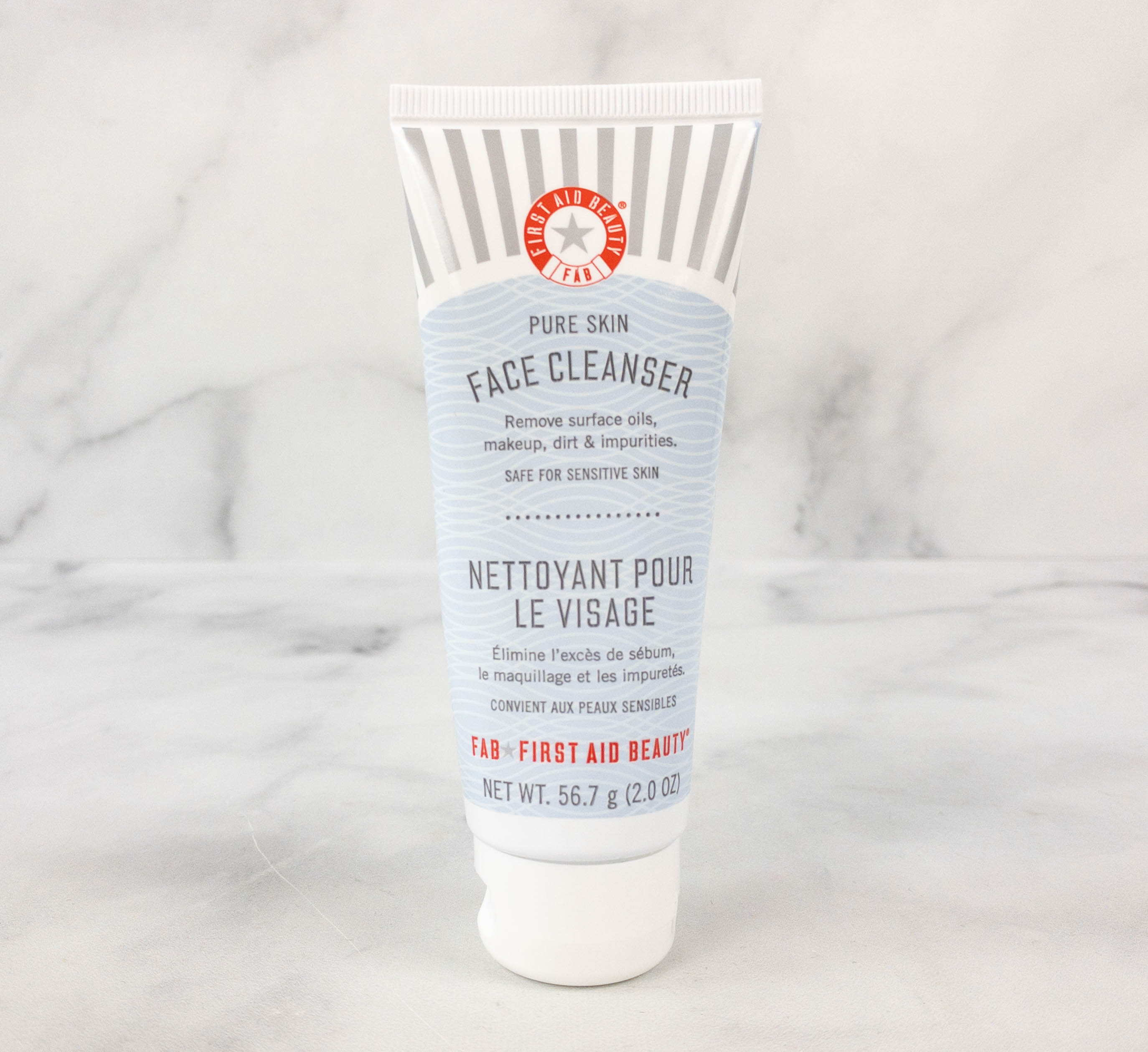 First Aid Beauty Pure Skin Face Cleanser ($11) This cleanser comes in a lightweight cream form and it lathers really well. It contains aloe which is known for its soothing properties, as well as glycerin that makes sure the skin stays well hydrated. This works well in removing makeup, dirt, grime, and excess oils, but remains gentle on the skin. I'm a big fan of FAB and love it when it comes in a box!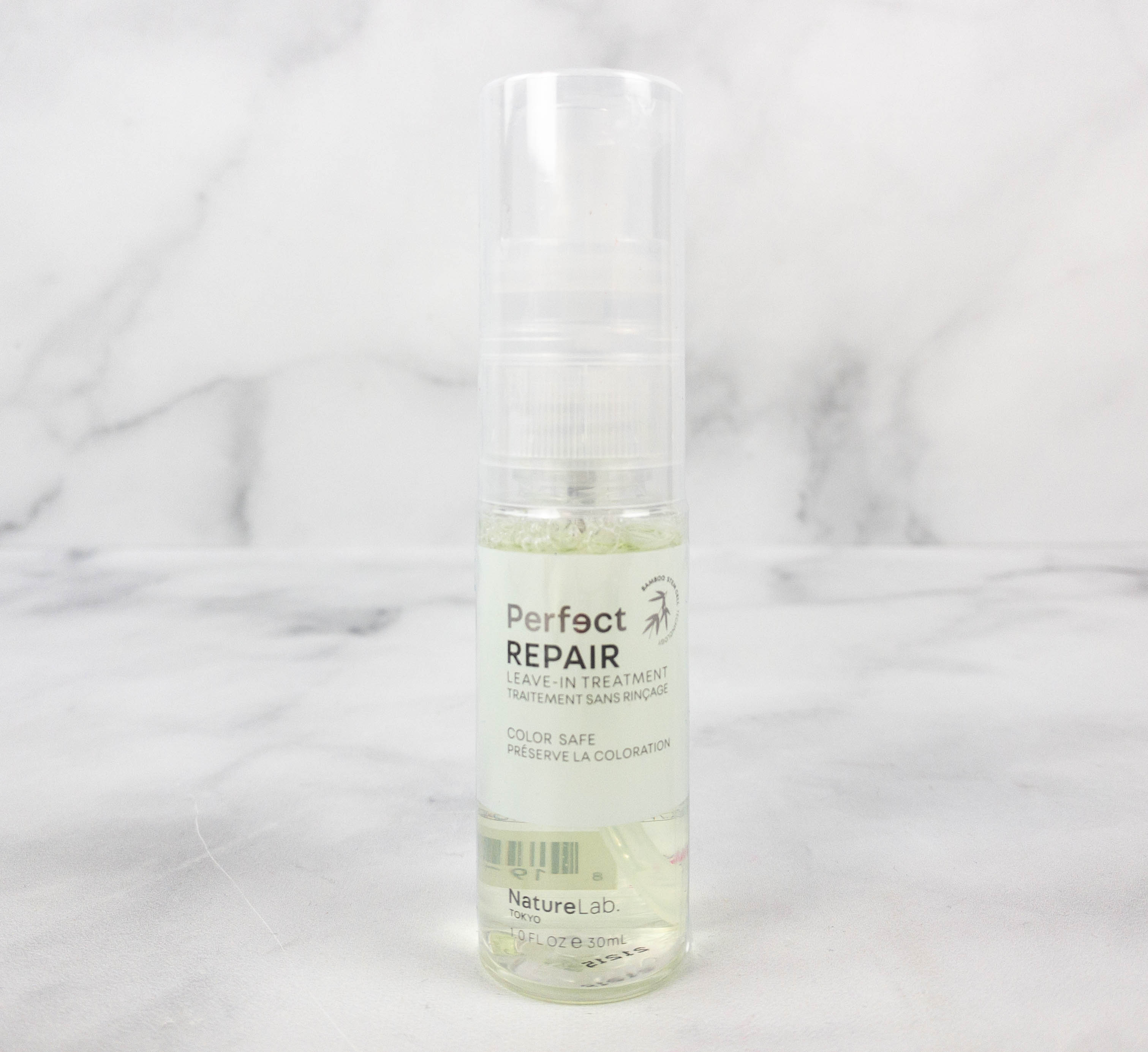 NatureLab Tokyo Perfect Repair Leave-In Treatment ($3.31) It's a leave-in conditioning treatment oil packed with a unique blend of oils and vegan keratin. The formula repairs the hair from damage and it also has a fresh scent with a hint of green tea. It's safe to use for chemically treated and colored hair as well.
Boscia 0.6% Pro-Retinol Repair + Renew Waterless Advanced Treatment ($48) This is an interesting skin treatment as it's said to be a hybrid of traditional retinol and plant-based retinol. The 0.6% pro-retinol blend contains 0.1% retinyl sunflowerseedate and 0.5% bakuchiol. It's also packed with vitamins C and F to help improve the skin tone and texture with continued use. A small amount goes a long way with this product because it is concentrated. It's recommended to be used at night, followed by a serum and moisturizer.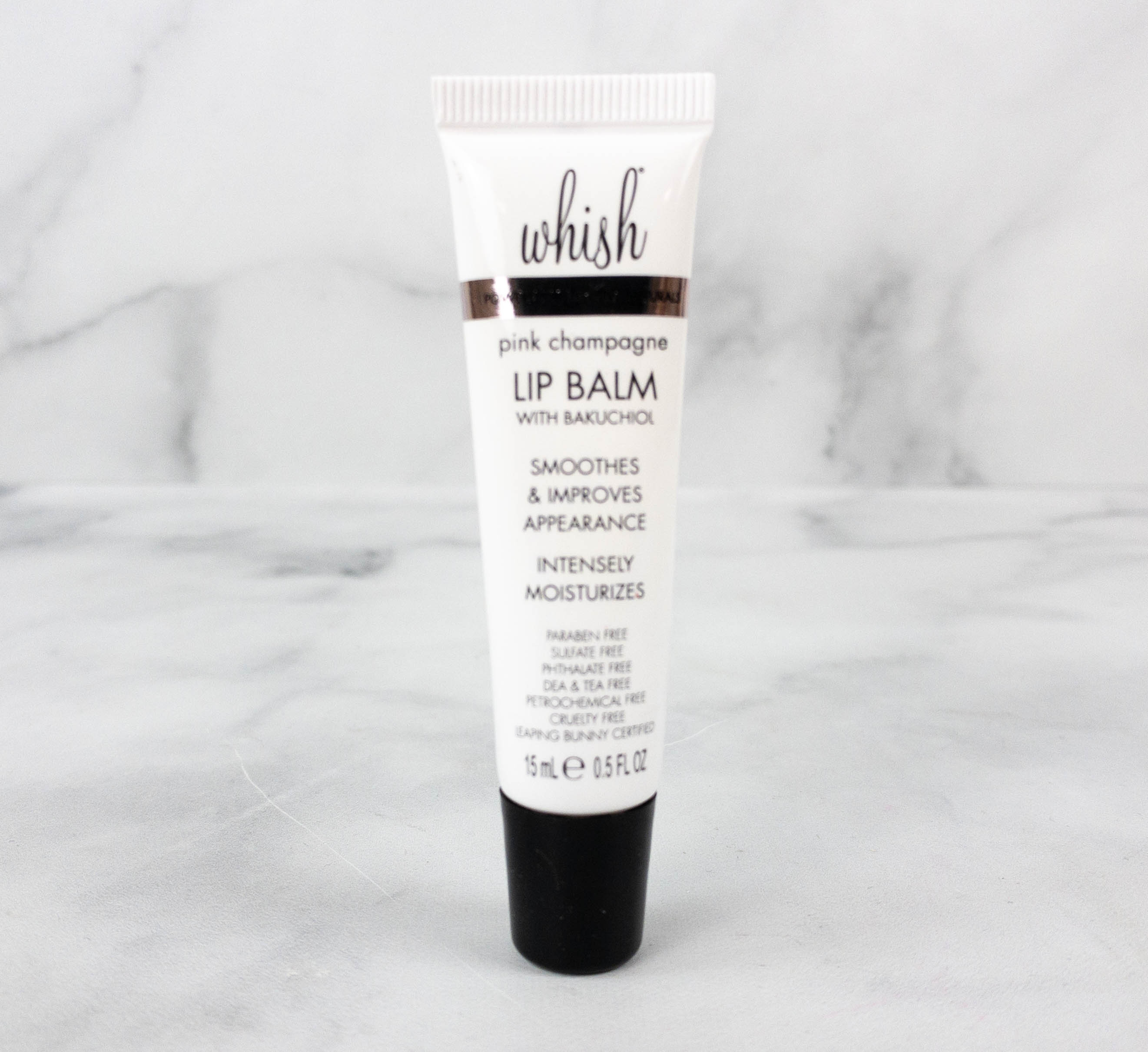 Whish Pink Champagne Lip Balm ($20) To keep the lips soft and supple, they also sent a lip balm that contains organic cucumber butter. It's moisturizing but it doesn't leave my lips feeling sticky, so it's really comfortable to wear.
The tip has a curved edge for a more precise application. At first, I thought this has a pink hue but it's actually clear. I like putting this on as a lip topper, but you can also wear it on its own.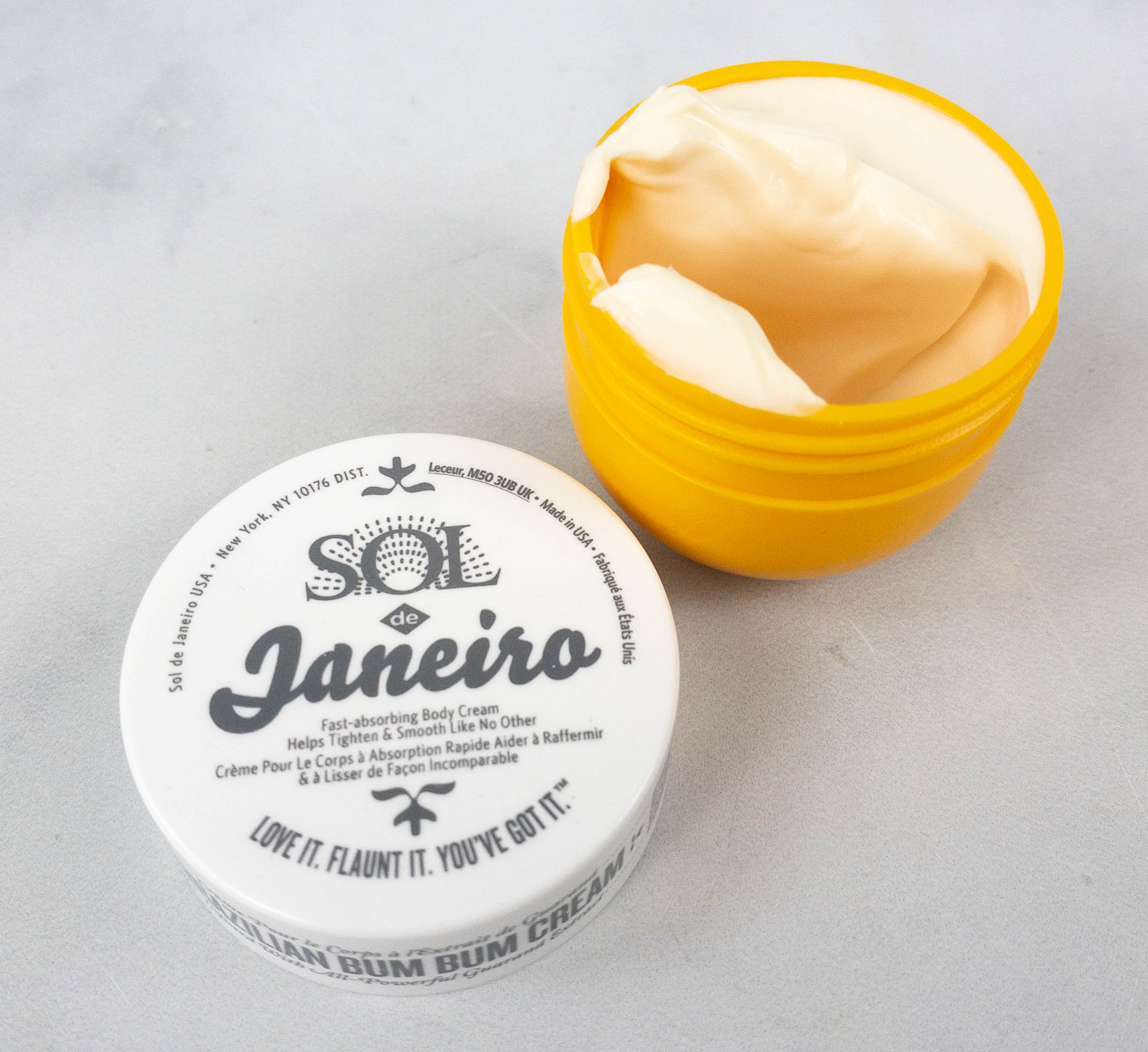 Sol De Janeiro Brazilian Bum Bum Cream ($20 – Mini Size 2.5 oz) This luxurious body cream is perfect for those who have dry skin. It contains cupuacu butter with a high fatty acid content that keeps the skin nourished, as well as antioxidant-rich acai oil and coconut oil with skin conditioning properties. Another thing I love about it is its pleasant scent with salted caramel and pistachio notes. It's so yummy.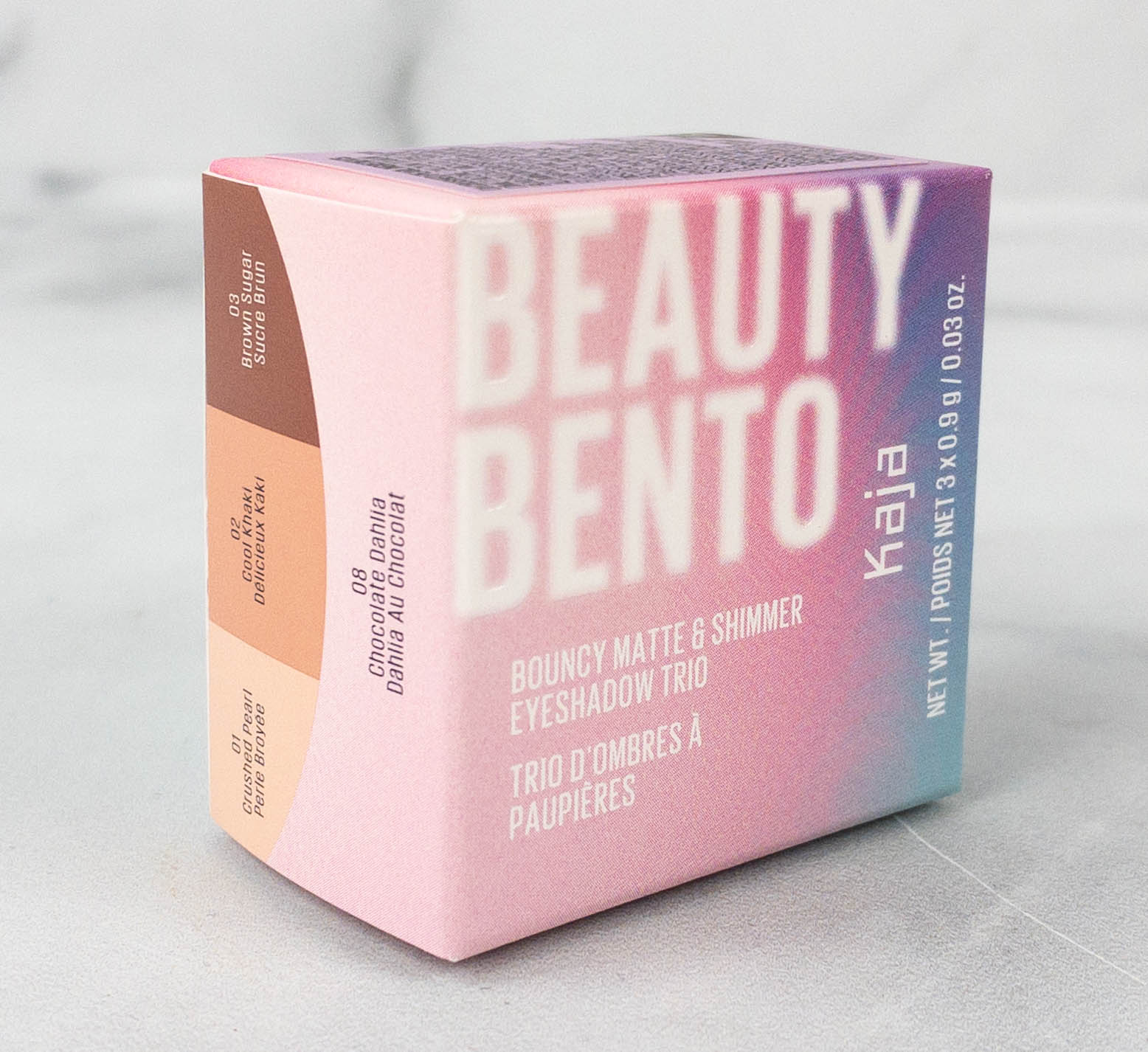 Kaja Beauty Bento Bouncy Eyeshadow Trio in Chocolate Dahlia ($21) This eyeshadow trio came in a unique compact packaging!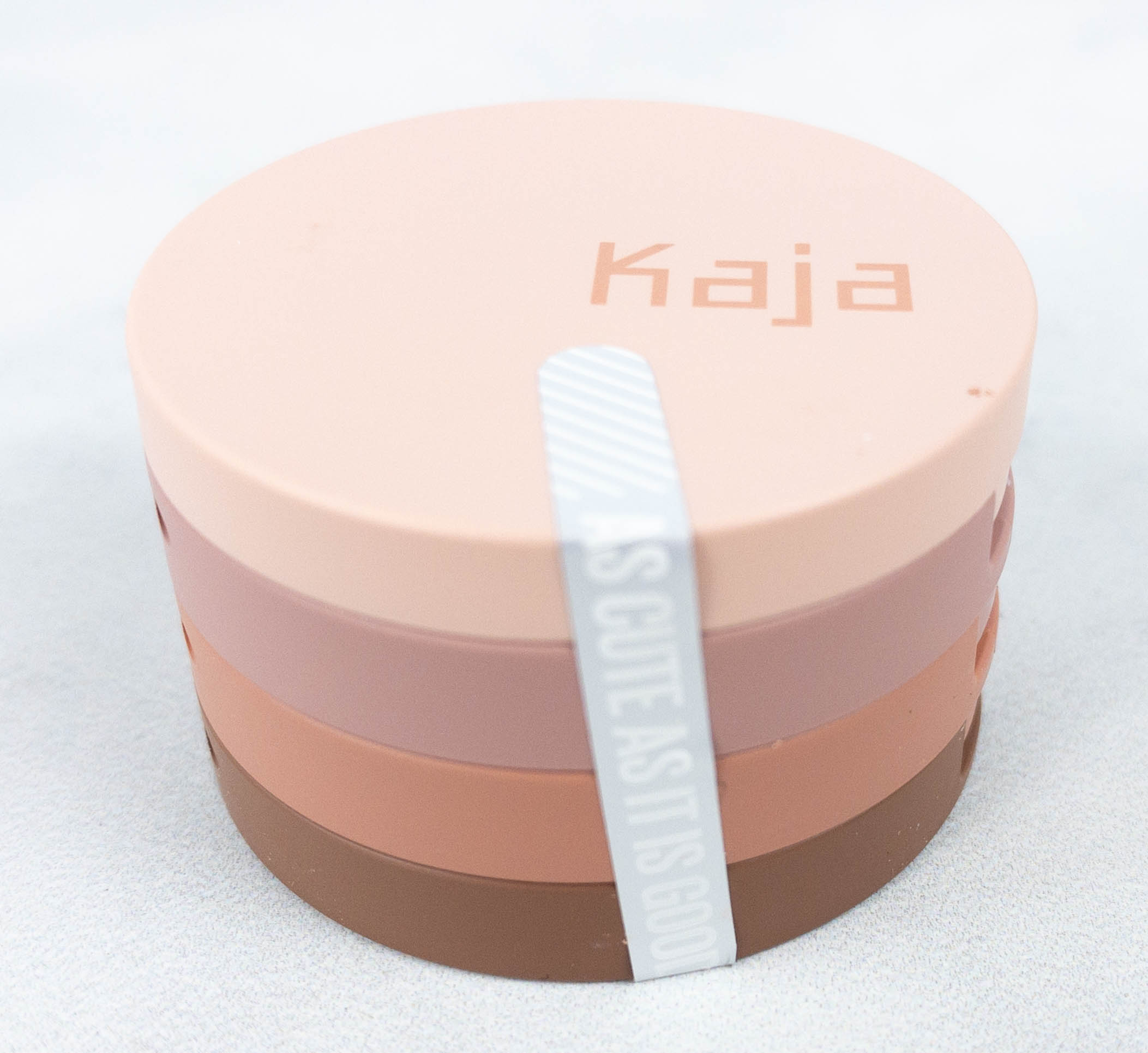 It's great to bring when traveling. I also like the shade selection because it's perfect for everyday use. The colors are reflected on the case itself.
Here's what the packaging looks like when it's open. They even included a mirror inside! There are 2 mattes and a metallic shade so you can create multiple looks. The eyeshadows are pigmented and easy to blend but you may need a wet brush to maximize the color payoff of the metallic shade.
I received a total of $123.31 worth of products in this month's Allure Beauty Box. I'm really happy because it's way more than the cost of the box, plus it includes a ton of amazing goodies to help keep the skin healthy and well-moisturized. My favorite is the pro-retinol treatment, which has promising anti-aging benefits. The eyeshadow trio is also a nice inclusion. I like its versatile shades that are great for creating day to night looks. Getting the FAB cleanser is a win, and I always love the Sol de Janeiro scent! Quality wise and value wise, I'm happy with this month's box overall, I thought all the products were pretty great!
Have you tried Allure Beauty Box yet? What did you think of this month's box? Let me know in the comments!