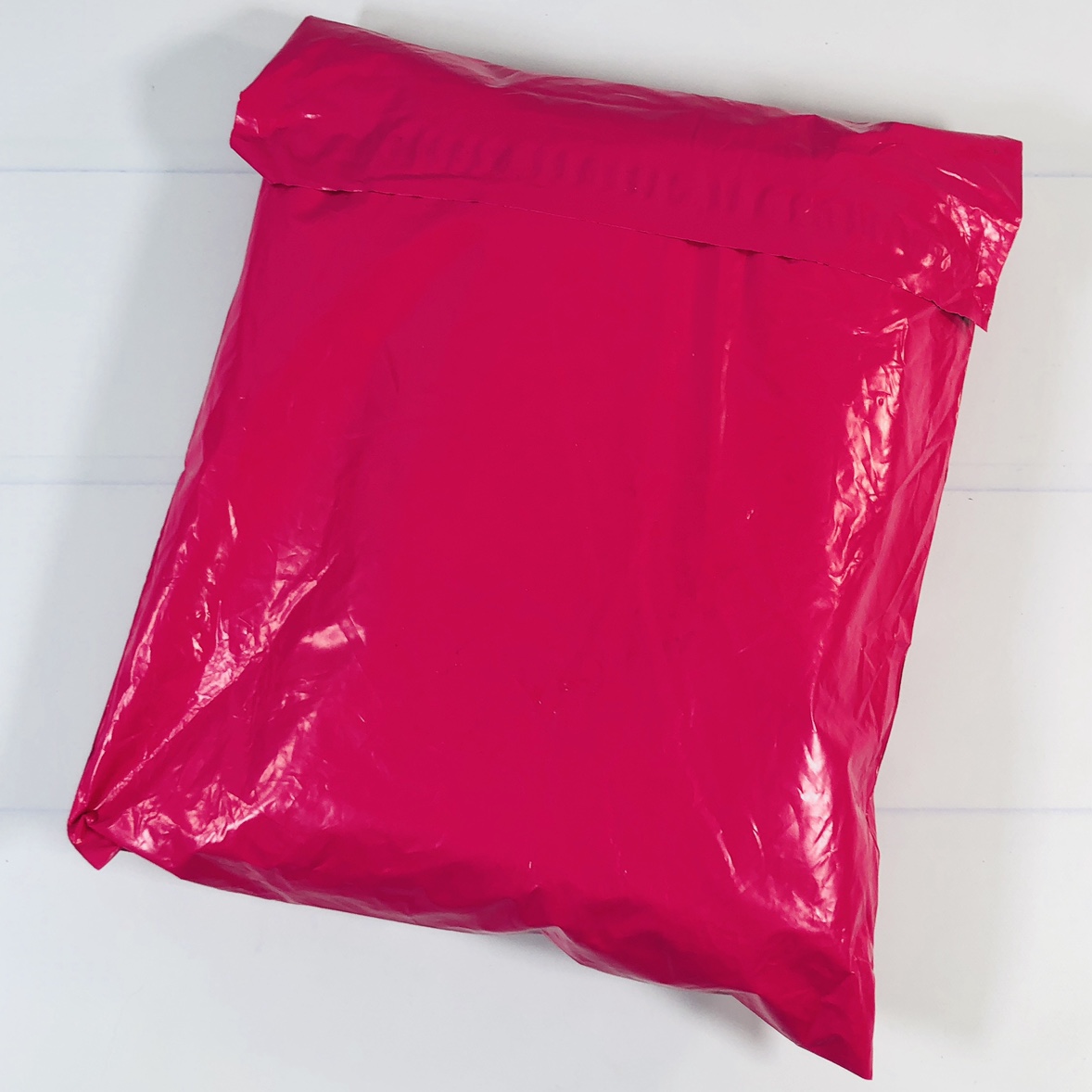 YogaClub is a monthly yoga clothing and apparel subscription box that sends a 3-piece premium outfit based on your preferences. They send brand name clothes, but at a fraction of the retail prices! Upon sign up, there's a fun style quiz that subscribers can use to tell them about your style preferences. They previously offered sizes XS to 3X, but now they only have XS to 1X. Shipping is $4.95 to the USA; $9.95 to Canada, Alaska, & Hawaii; and £8.39 to the UK. Yoga Club has services to make exchanges on your items, and there's even a community for Canadian subscribers!
DEAL: Get an additional FREE Legging ($92 VALUE!) with your first Seasonal Guru Box! Use the coupon code FREELEGGING at checkout.
My items were wrapped in tissue paper and sealed with a sticker. The items were folded neatly and they had their hangtags attached.
I received a bra, shirt, and leggings in this shipment.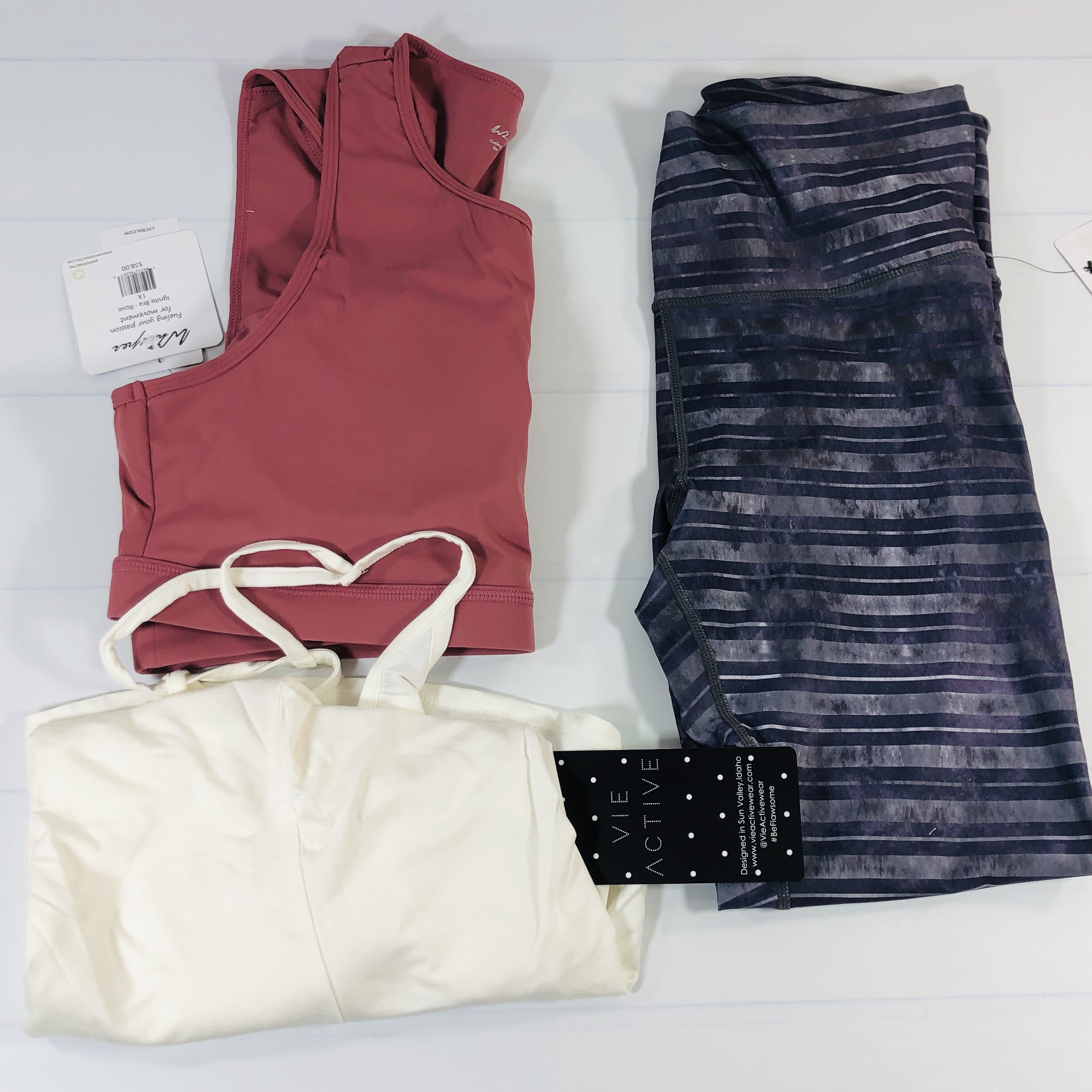 Everything in my box!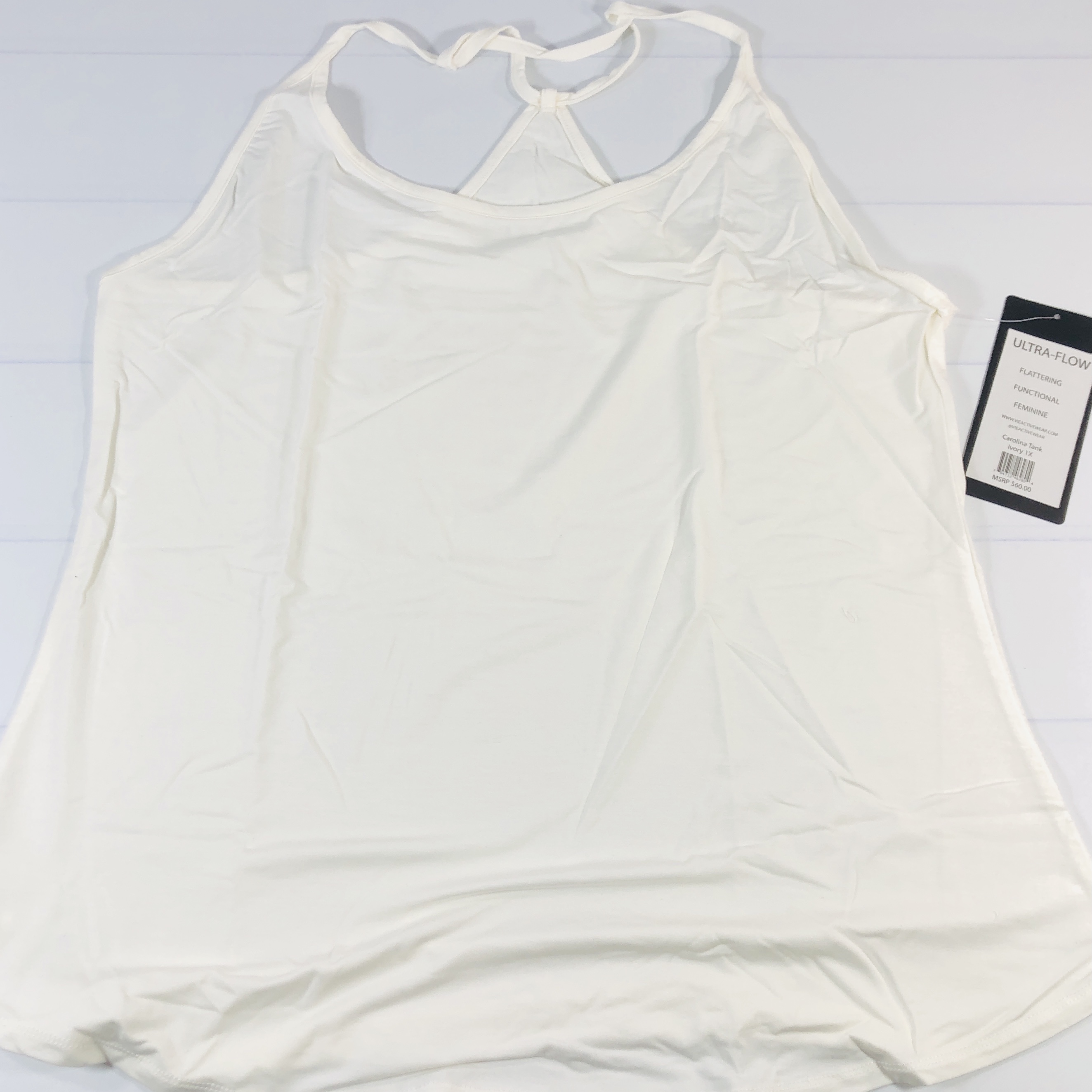 Vie Active Ultra-Flow Carolina Tank in Ivory, Size 1X ($60 MSRP) The first item is a layering tank in off-white that is silky soft and has an interesting back feature.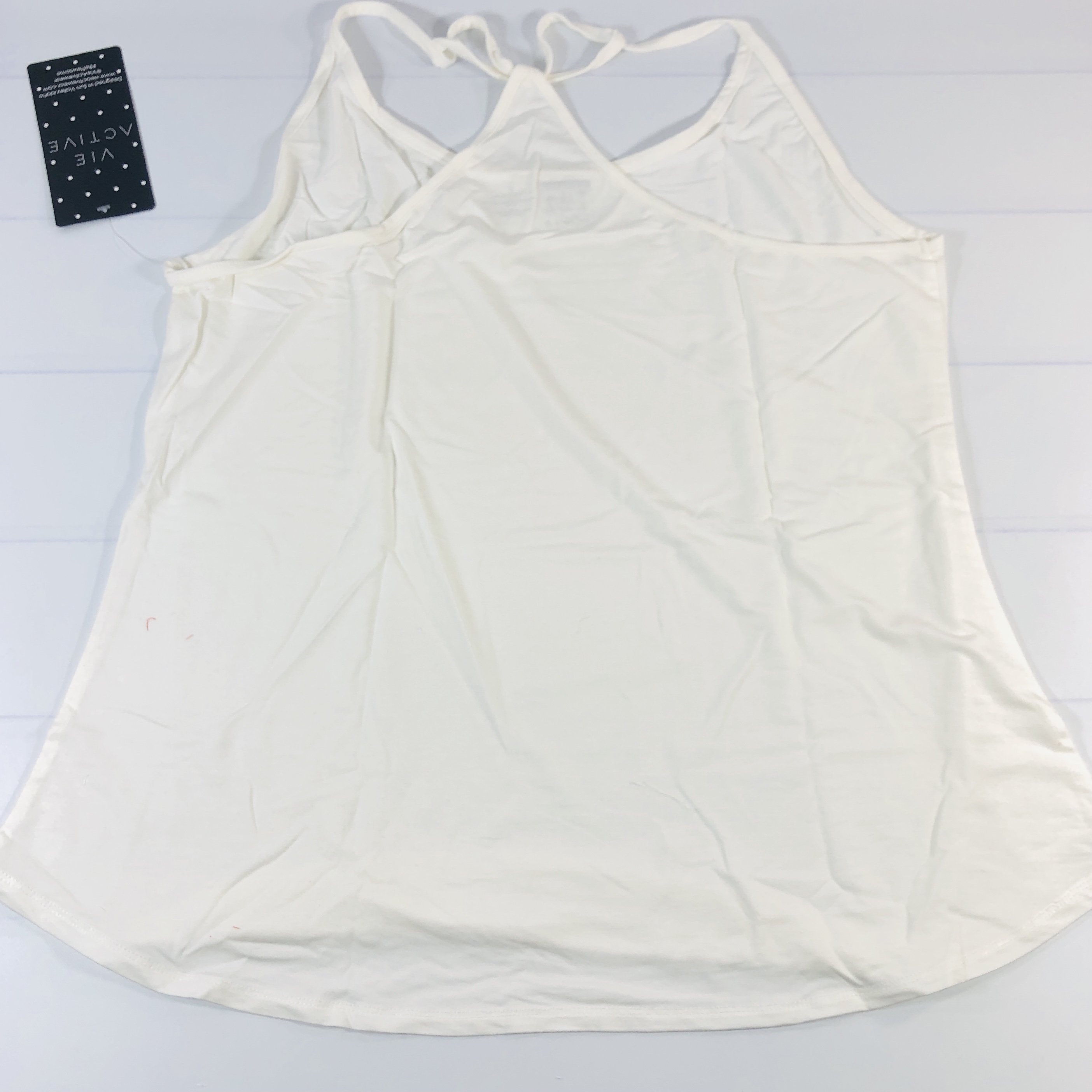 The tank is made of 90% modal and 10% spandex. It has a cool V-shaped detail in the back and one part slides along the strap, so cute! It fit well.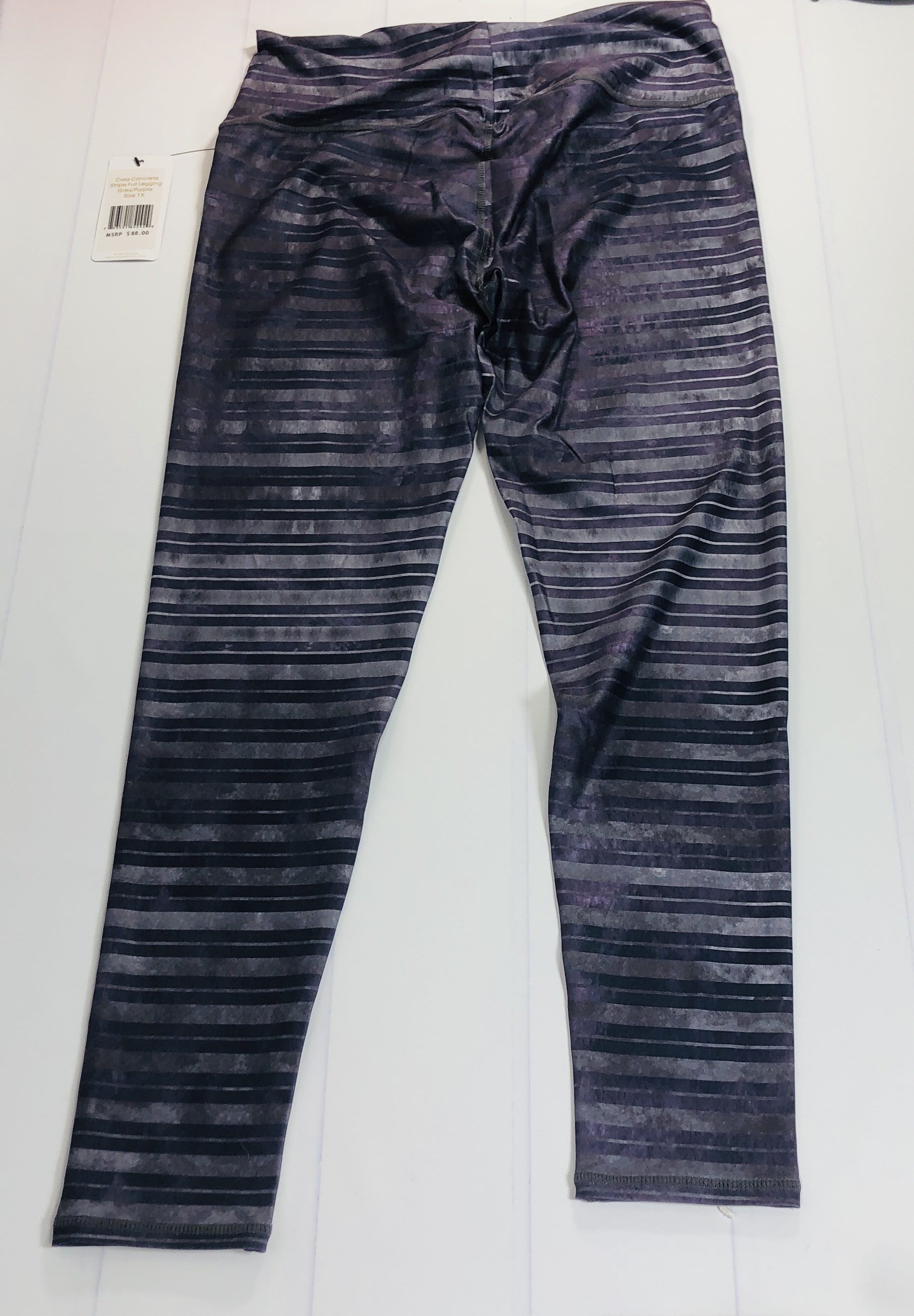 Sol & Mane Cora Concrete Stripe Full Legging in Grey/Purple, Size 1X ($88 MSRP) I think the pattern over top of the stripes is called grunge and I like it, it looks lived in. The pants are made of 84% recycled polyester and 16% spandex.
Here's a closer look at that pattern. These pants were very comfortable, but they aren't good at sucking everything in. I guess I can have tummy control OR comfort, but on the plus side I will get lots of wear out of these pants, and I can still breathe when they are on.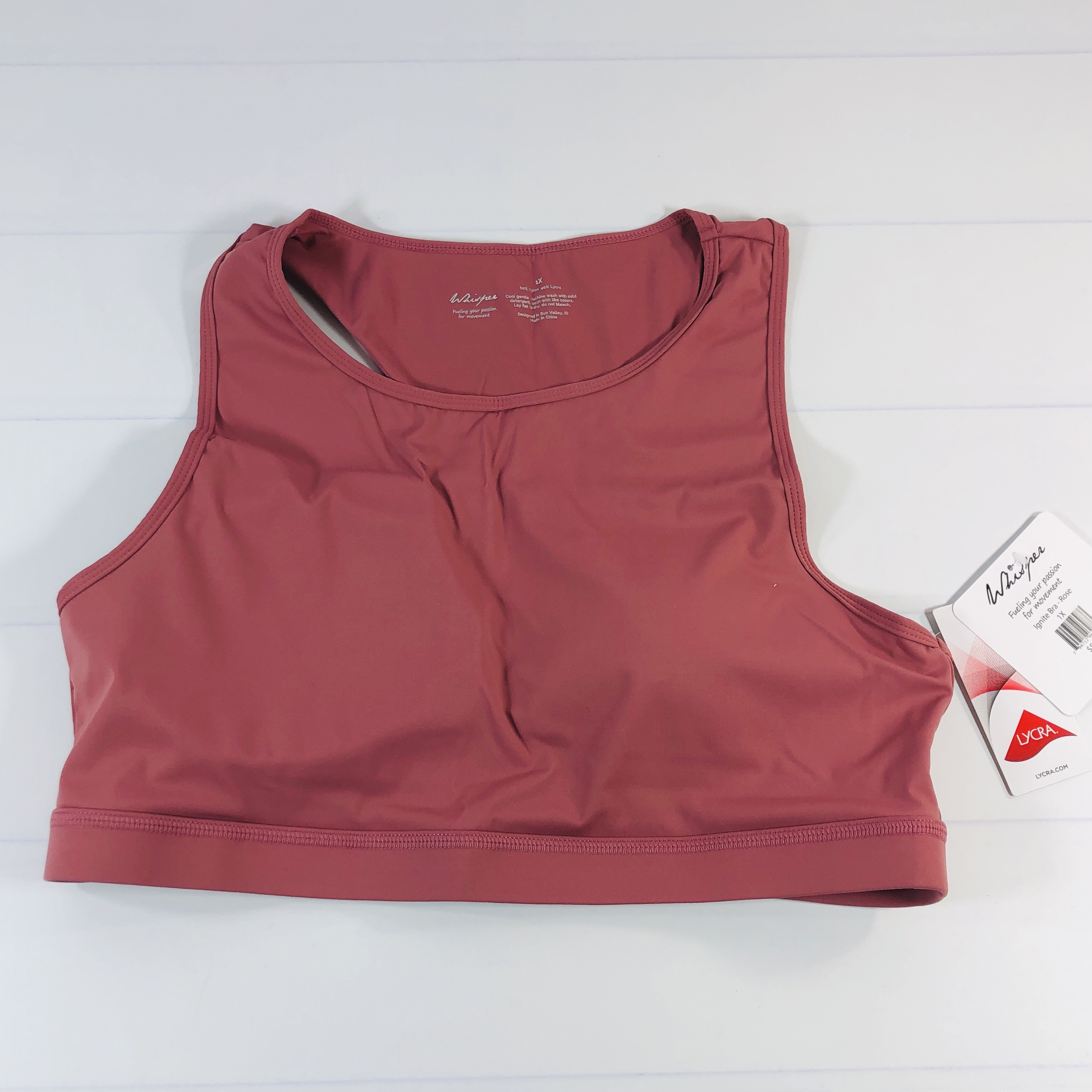 Whisper Ignite Bra in Rose, Size 1X ($58 MSRP) The bra this month is a pretty mauve rose color and has removable inserts. I like the thick straps at the shoulders, I think it holds the girls up better than thin straps.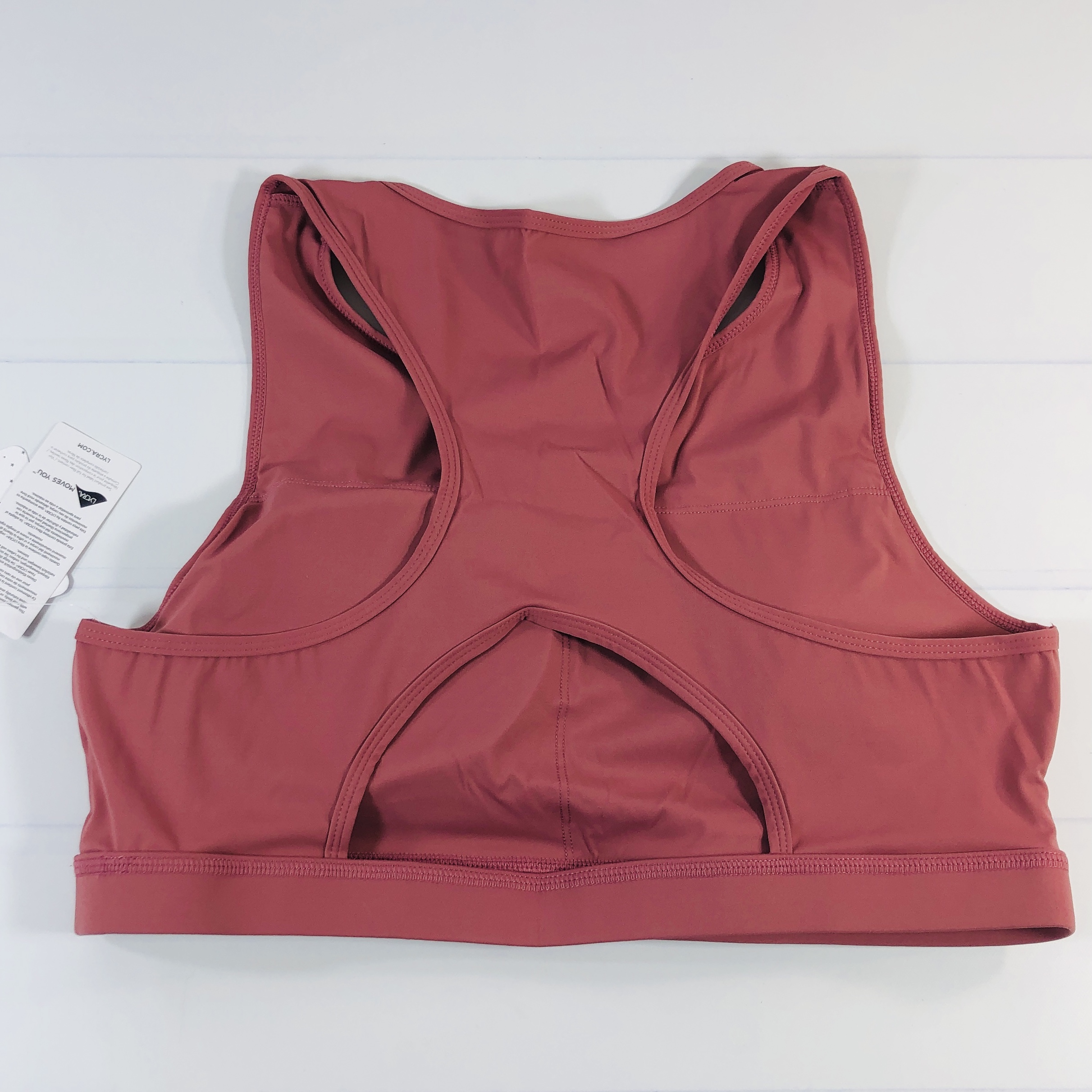 Even the back is pretty, with a cute cutout near the bottom. The bra is made of 60% nylon and 40% lycra. It was very comfortable and easy to put on and take off. I think this size is just a little too small for me, cup-wise, but other than that I love it.
I really enjoyed the pieces I received in the August YogaClub shipment! The pieces were comfortable and seem well-made. One thing I want to mention is that none of the brand accounts seem active and the printing inside the clothing is almost identical, with the same wording (but maybe different words) and a different tag line. I don't know what to make of it, and I'm not sure where you can purchase them if you like them. They went together well as an outfit but I wouldn't feel comfortable wearing them in public, the white shirt highlighted my belly, which wasn't held in by the pants, but then I tend to wear loose clothing in public. As for working out or lounging about in my home, these are perfect!
Have you tried YogaClub? What do you think of this month's personalized selection?