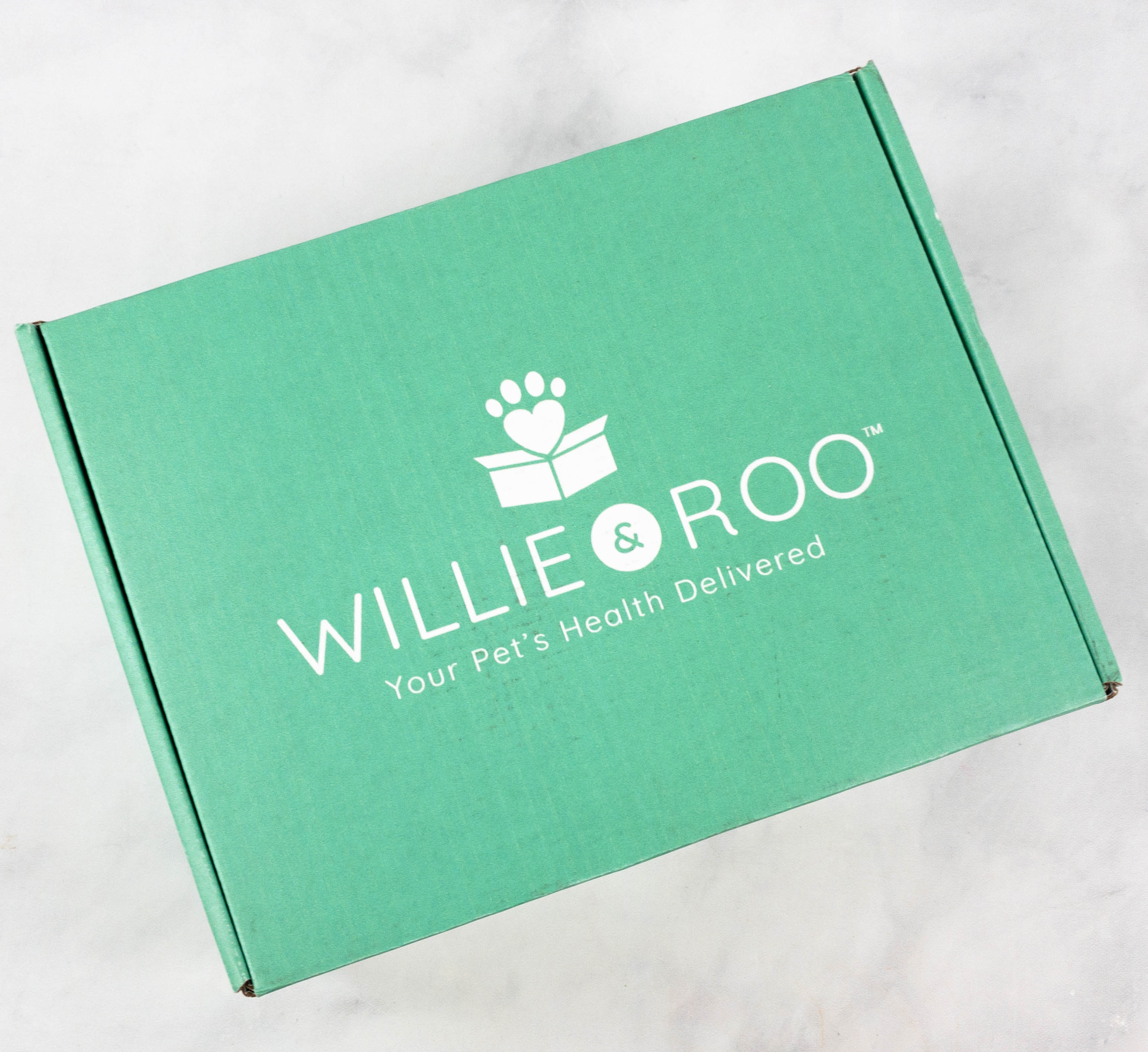 Willie & Roo is a pet wellness subscription that delivers personalized boxes for dogs or cats. Subscribers will be able to choose boxes based on their pet's size, as well as from three different subscription levels: Pampered, Healthy, or Happy.
Happy – wholesome all-natural treats, enriching toy or wellness product, healthy chew, personal web page for your pup (starts at $33.95 monthly)
Healthy – Everything in Happy plus a custom selected health supplement for your pet (starts at $42.95 monthly)
Pampered – Everything in Healthy plus a surprise pet PAWrent gift (starts at 49.95 monthly)
DEAL: Get 20% off your first 6 months on any dog or cat subscription! Use coupon code HELLOSUB20.
Willie & Roo's dog subscription box made the list in our 2021 readers' choice list of best subscriptions for dogs!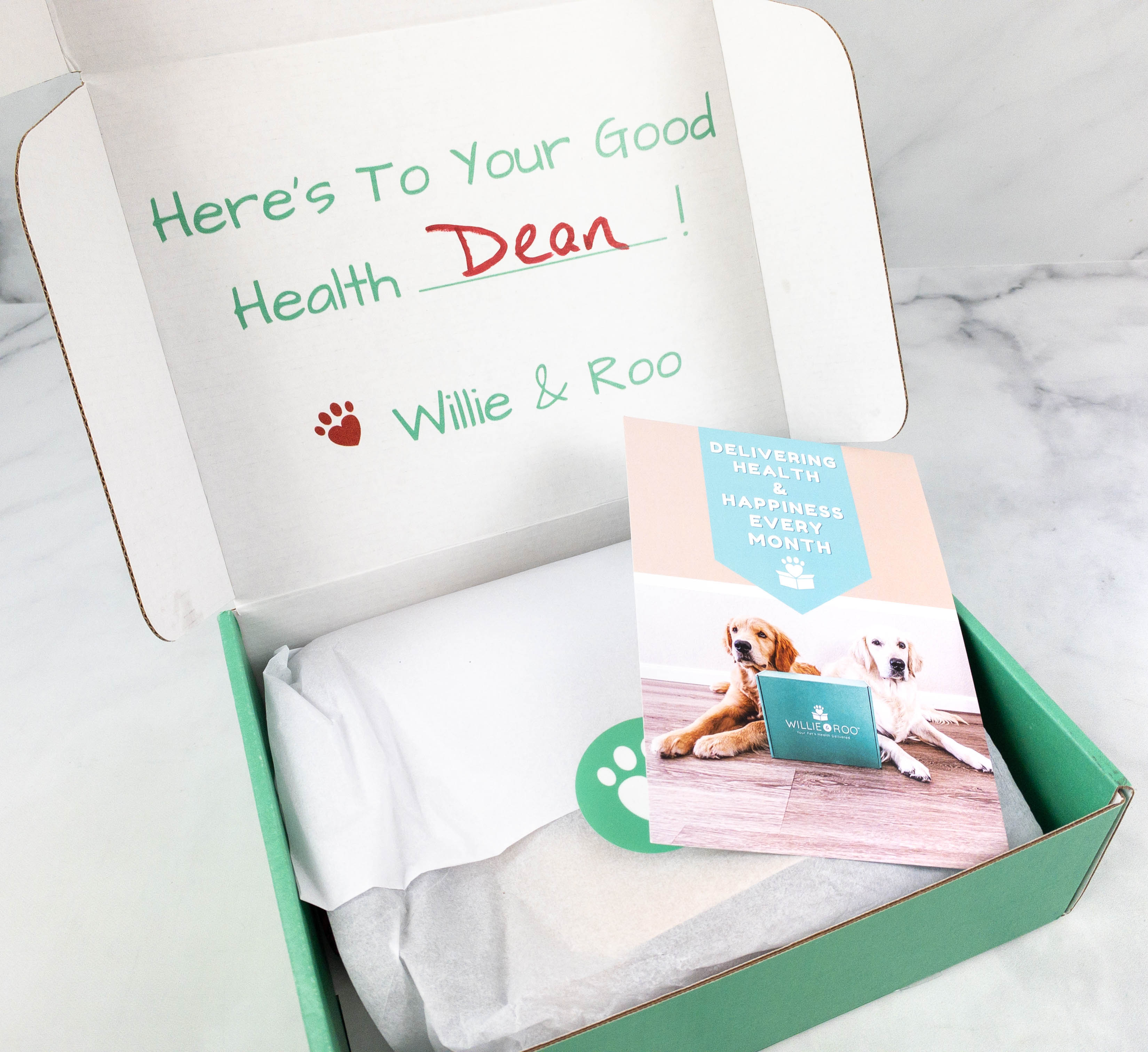 The interior of the box cover features a customized message for Dean!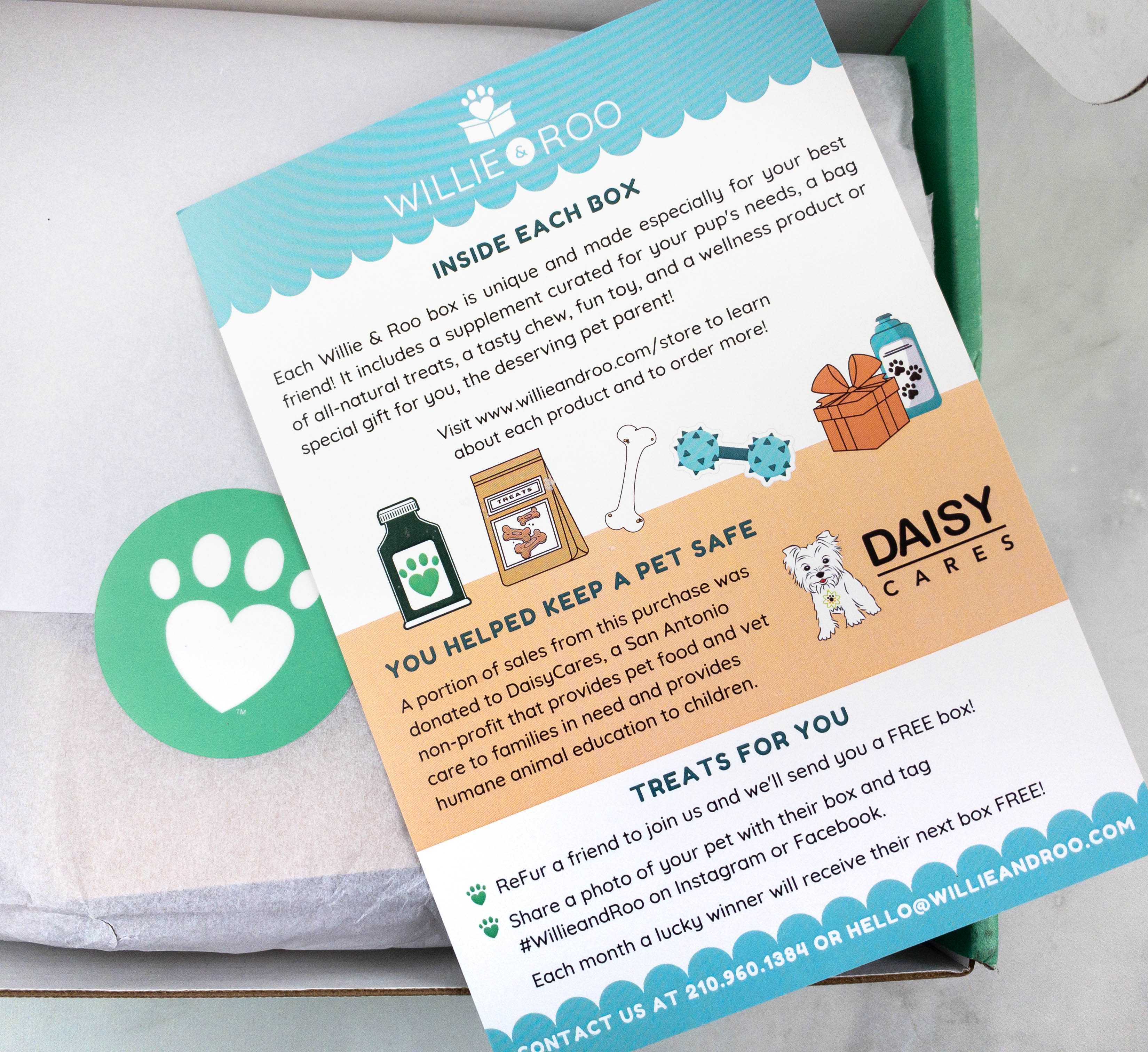 Included in this month's box is a cute card from Willie & Roo! This subscription also gives back to the community! They've partnered with Daisy Cares, and a percentage of all proceeds help support the organization's efforts.
Daisy Cares is a 501(c)(3) non-profit corporation created to provide pet food & medical care to needy pets, as well as reduce animal abuse through public education and awareness.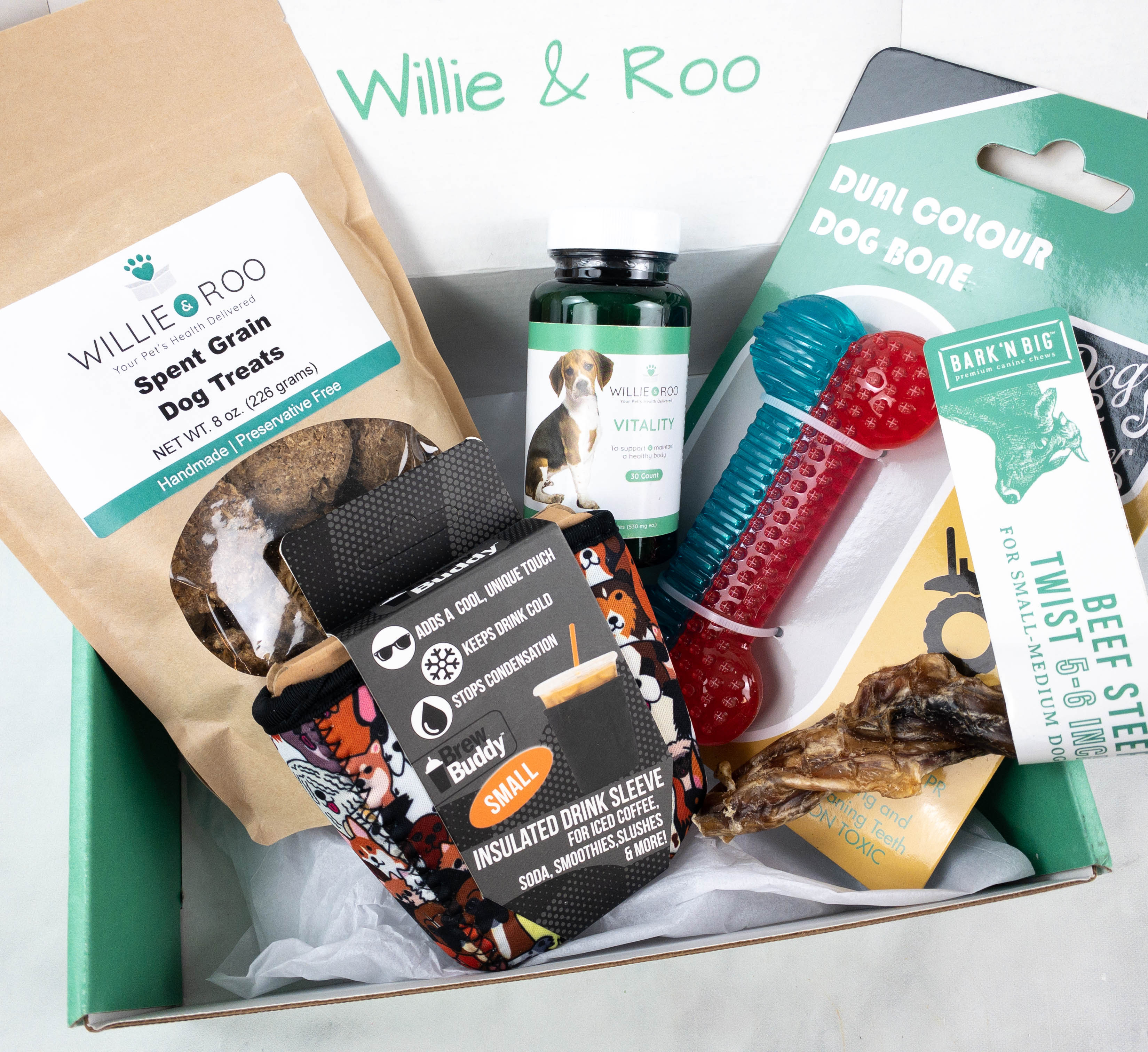 Everything in my box!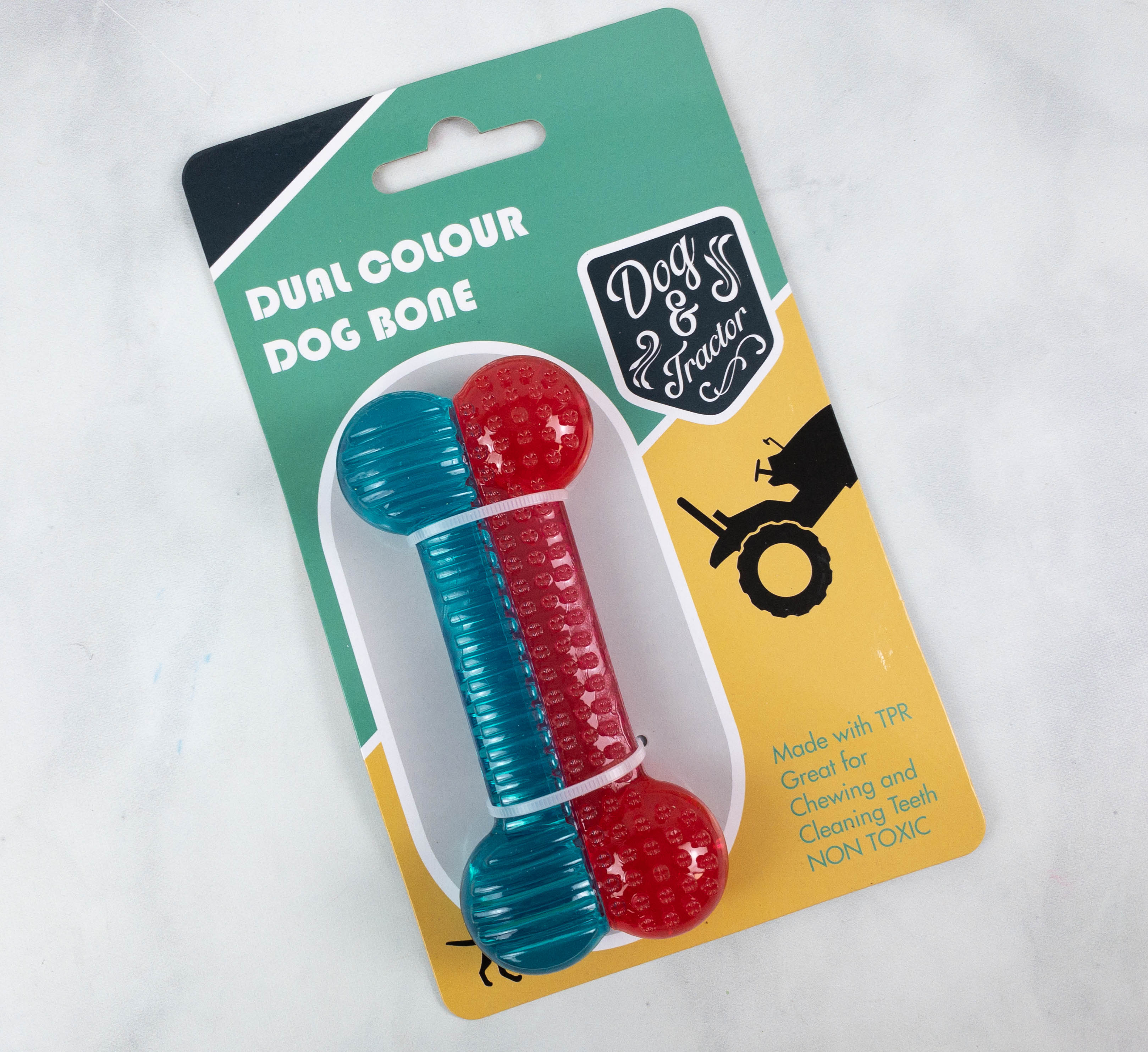 Dog & Tractor Dual Colour Dog Bone. Made from thermoplastic rubber material, here's a fun bone-shaped toy for dogs. It's great for chewing and for cleaning a dog's teeth, and it's non toxic as well.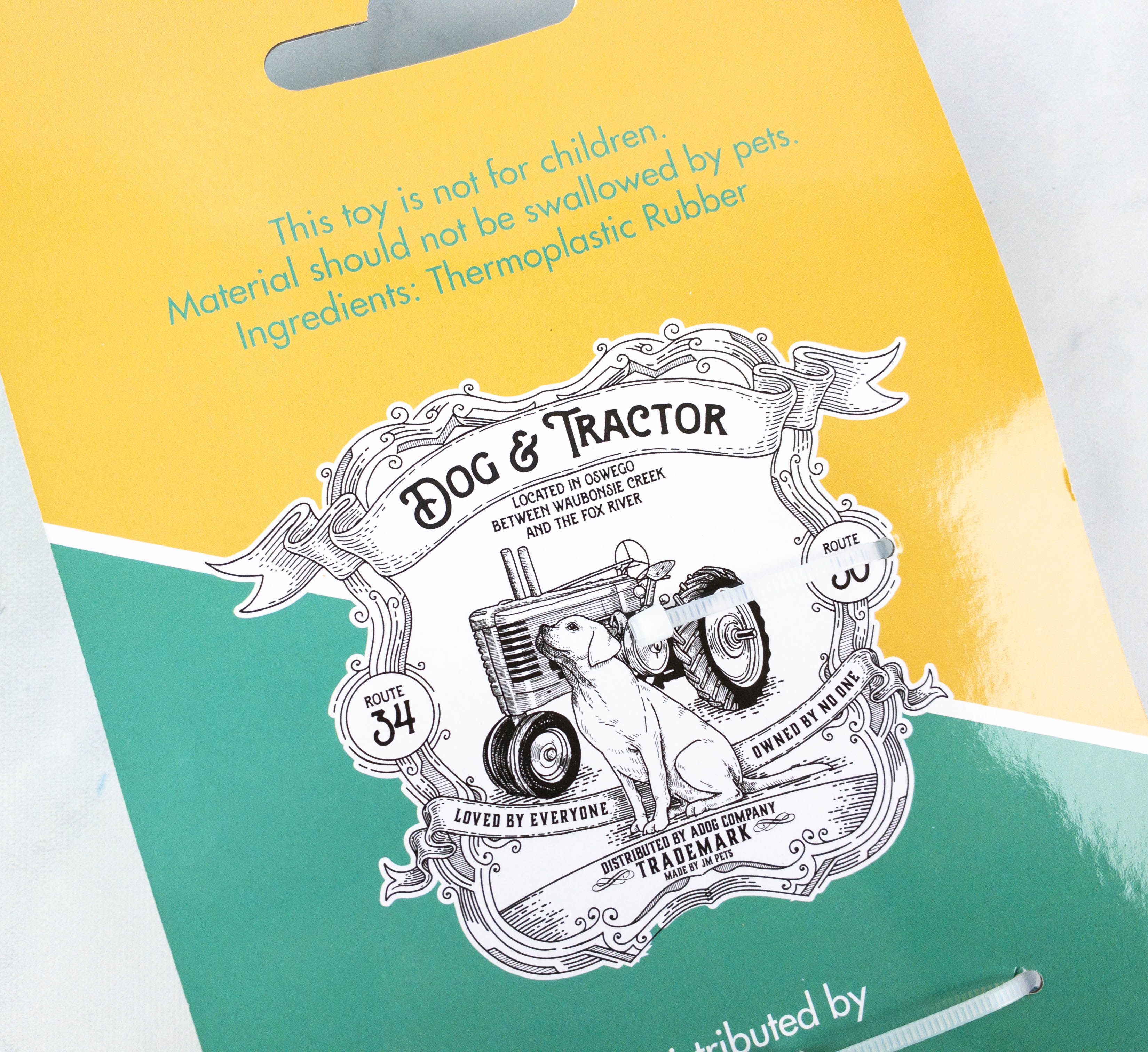 This toy is designed to withstand even the toughest bites of the strongest chewers. Dean loves it!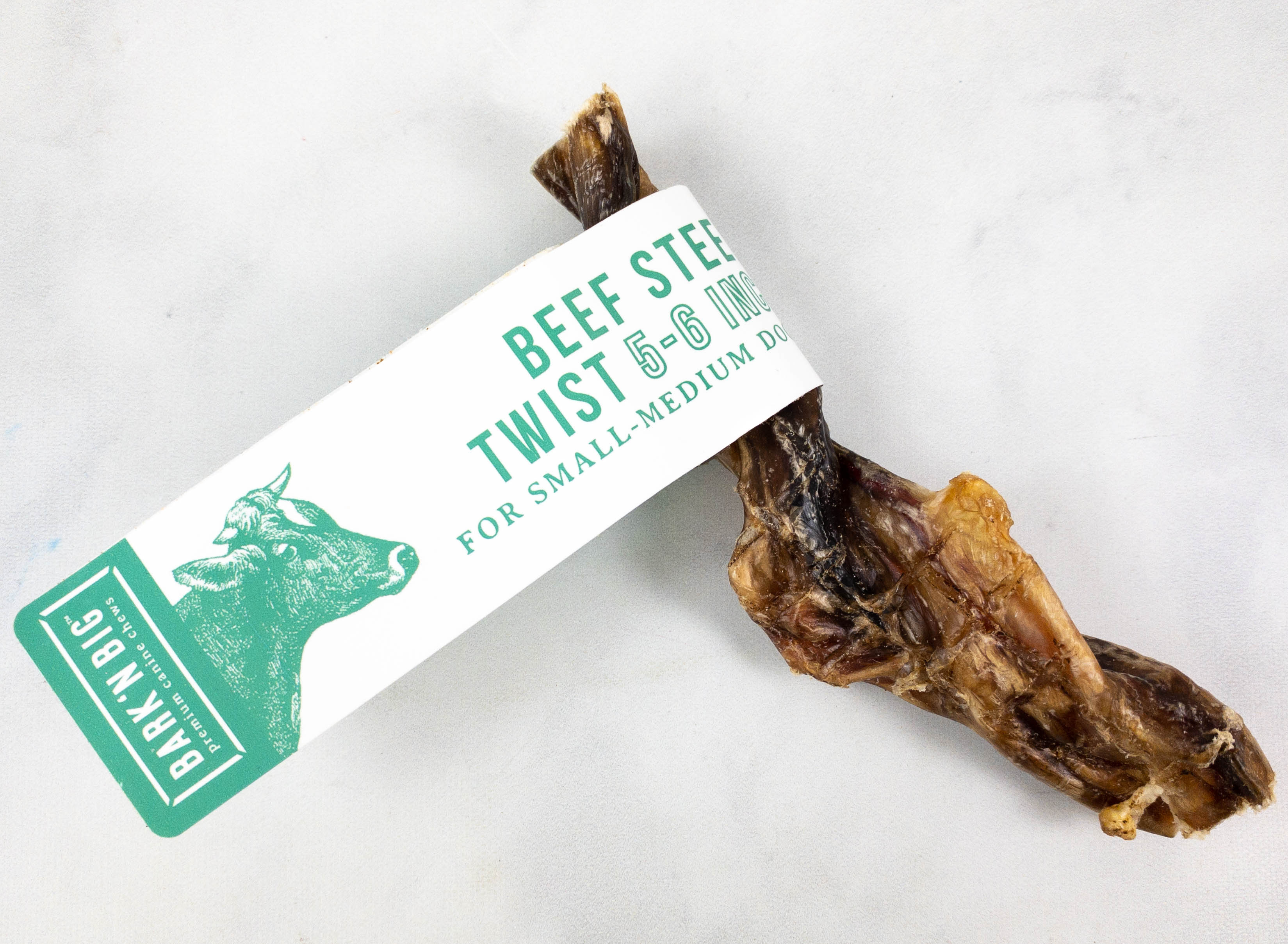 Bark 'N Big Premium Canine Chews. Ideal for small to medium sized dogs, this beef chew helps promote better teeth and gums for our dogs. It does a great job of massaging the gums and stimulating the jaw muscles.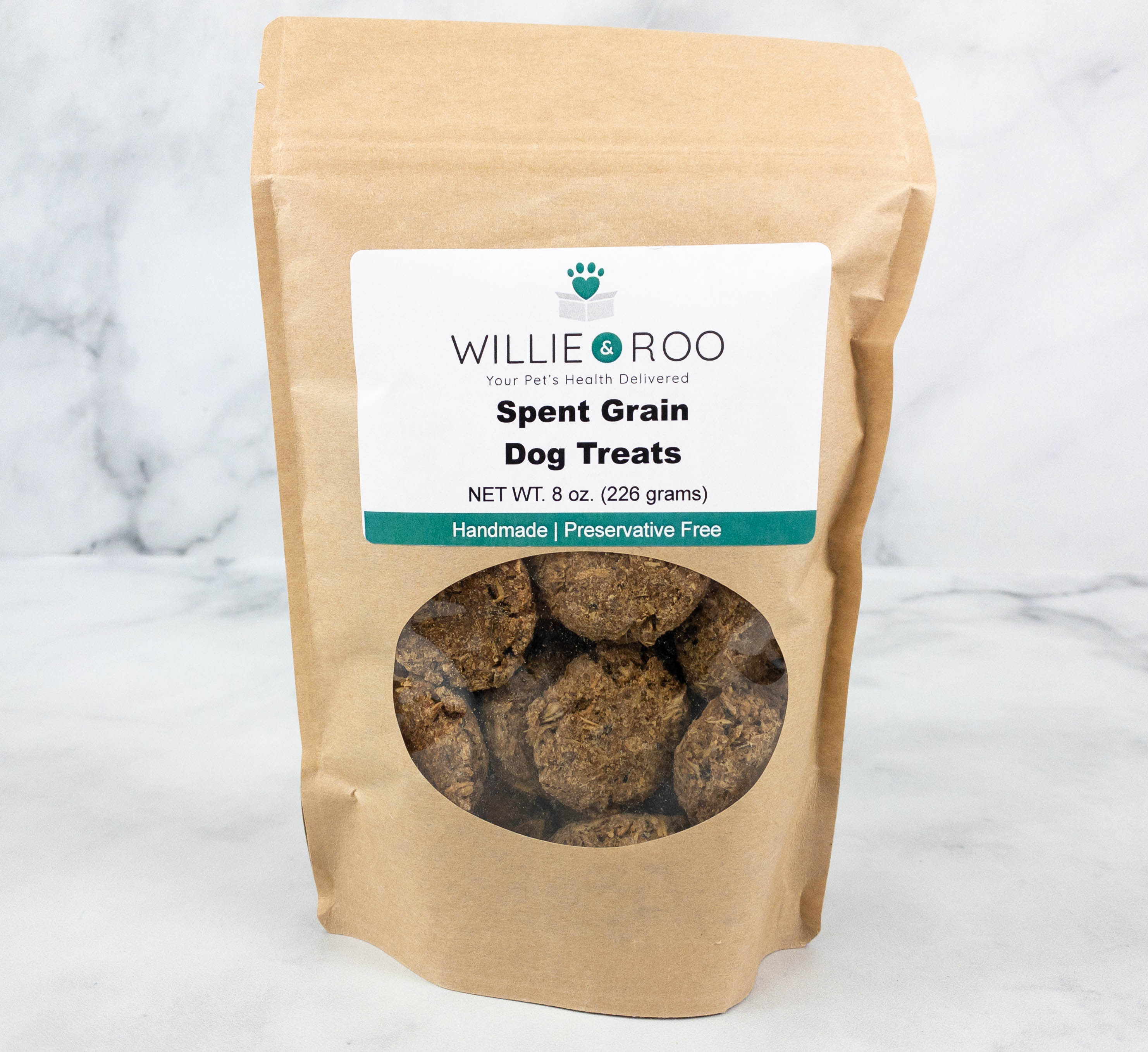 Spent Grain Dog Treats ($9.95) The box also includes a pack of handmade, preservative-free treats. Ingredients include spent brewer's grain, whole wheat flour, peanut butter, and eggs.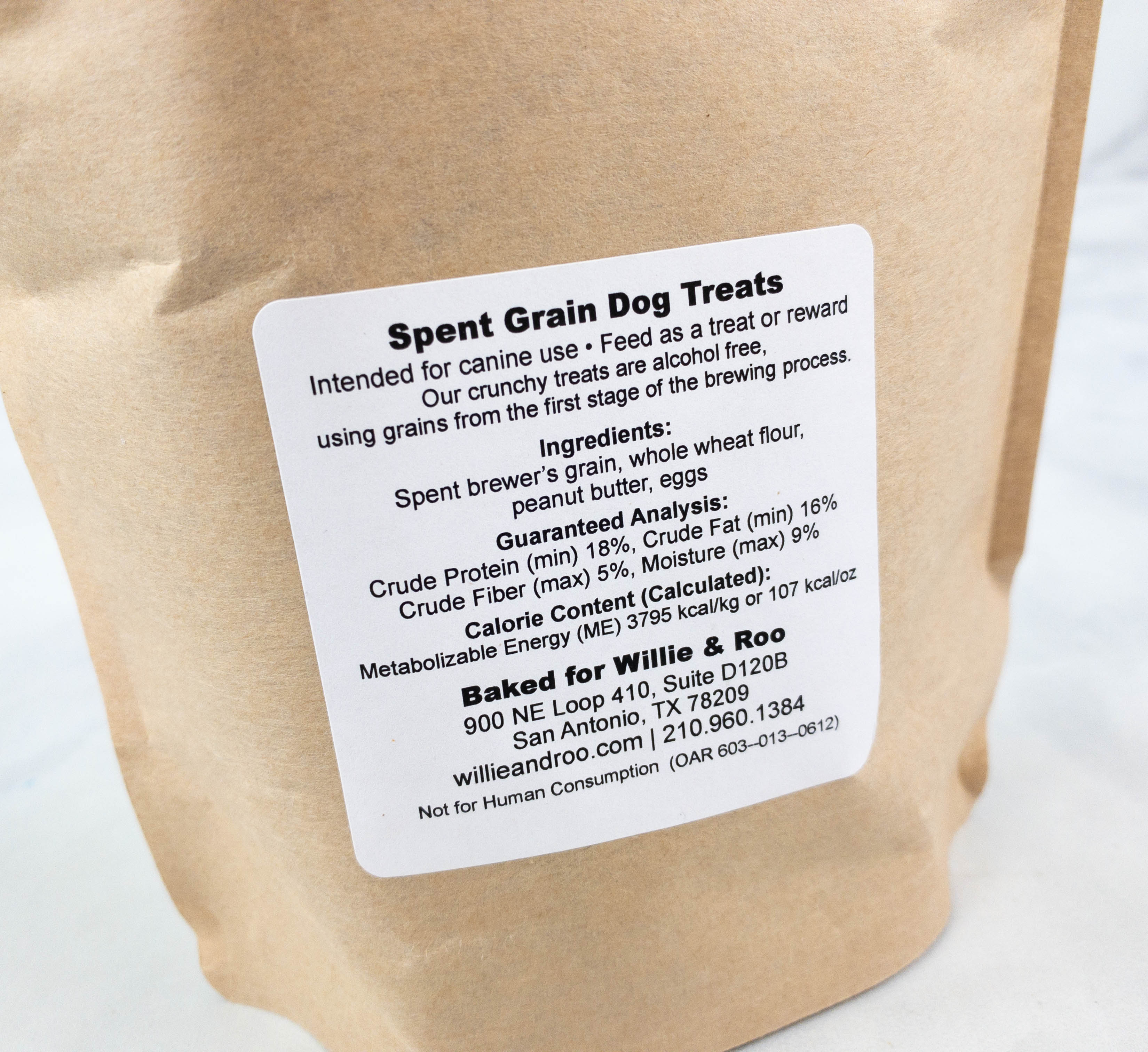 These healthy and delicious treats for dogs are packed with protein and fiber, but low in calories.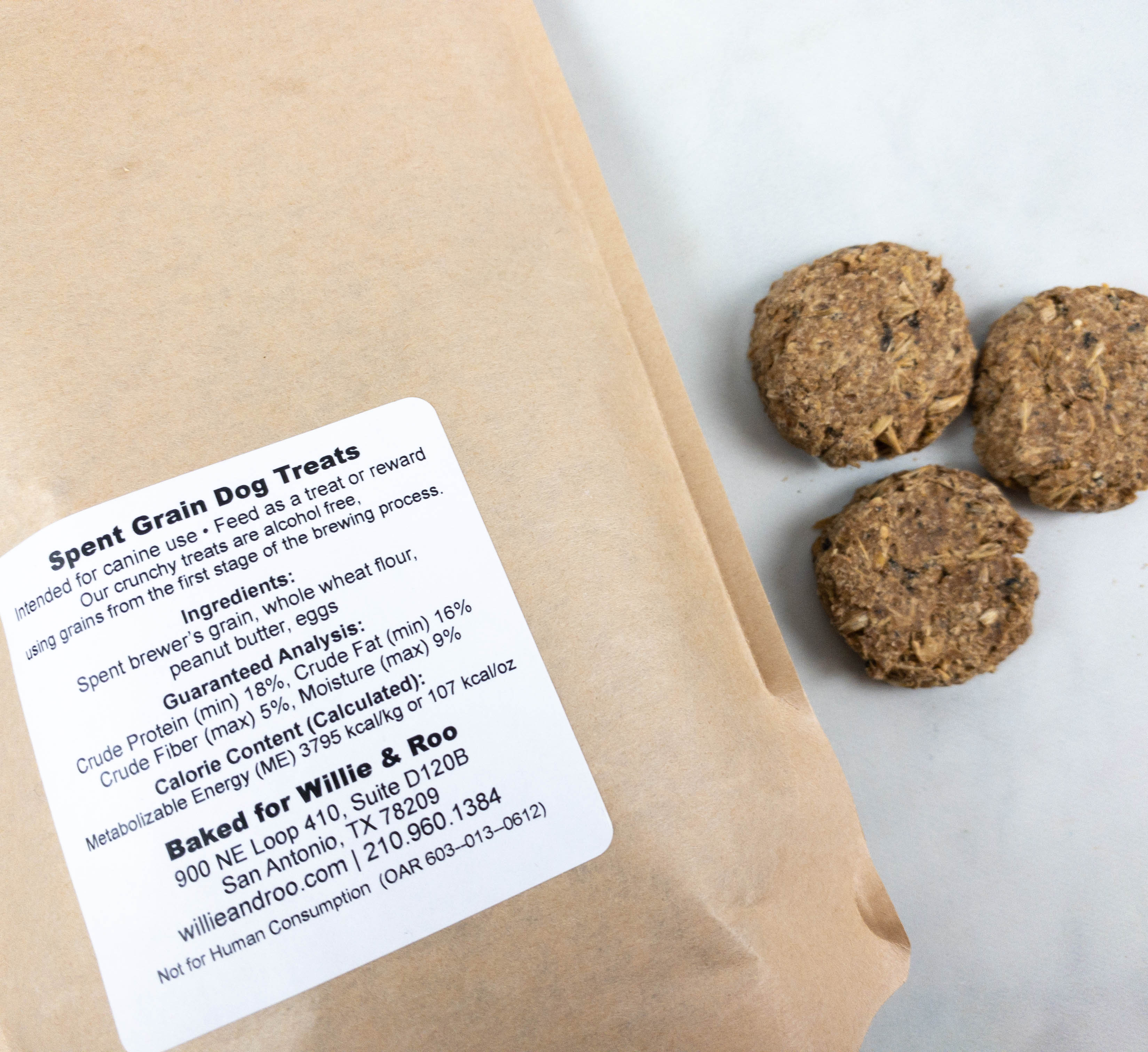 Each bite-sized and button-shaped piece is a scrumptious result of its beer brewing process, but these treats are100% alcohol free.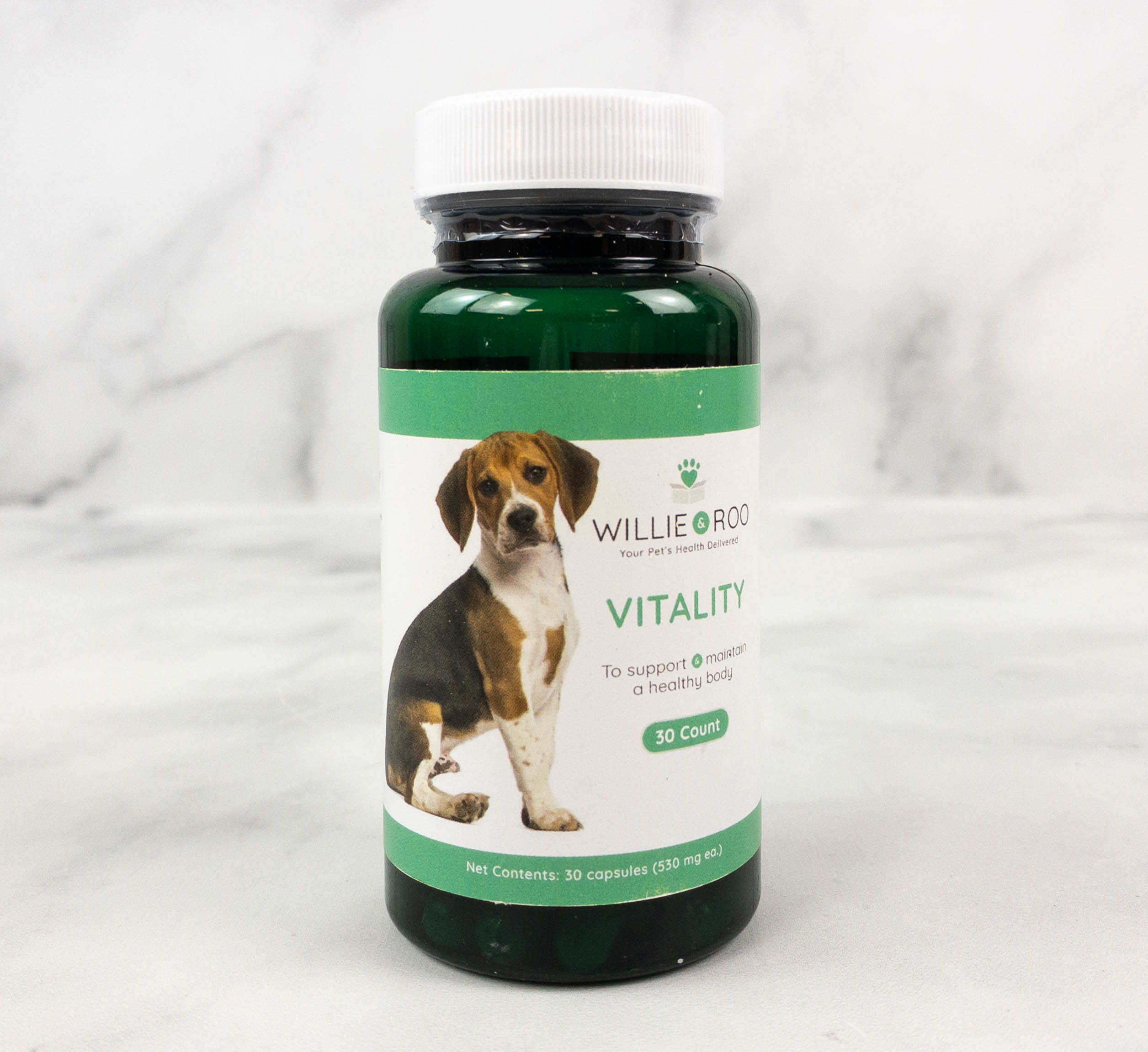 Vitality Supplement for Dogs ($19.95) As always, every box from Willie & Roo contains a bottle of vitality capsules for Dean. It's made from a combination of herbs which include echinacea, flax seed, milk thistle, psyllium, slippery elm, ashwagandha, dandelion, and Panax ginseng.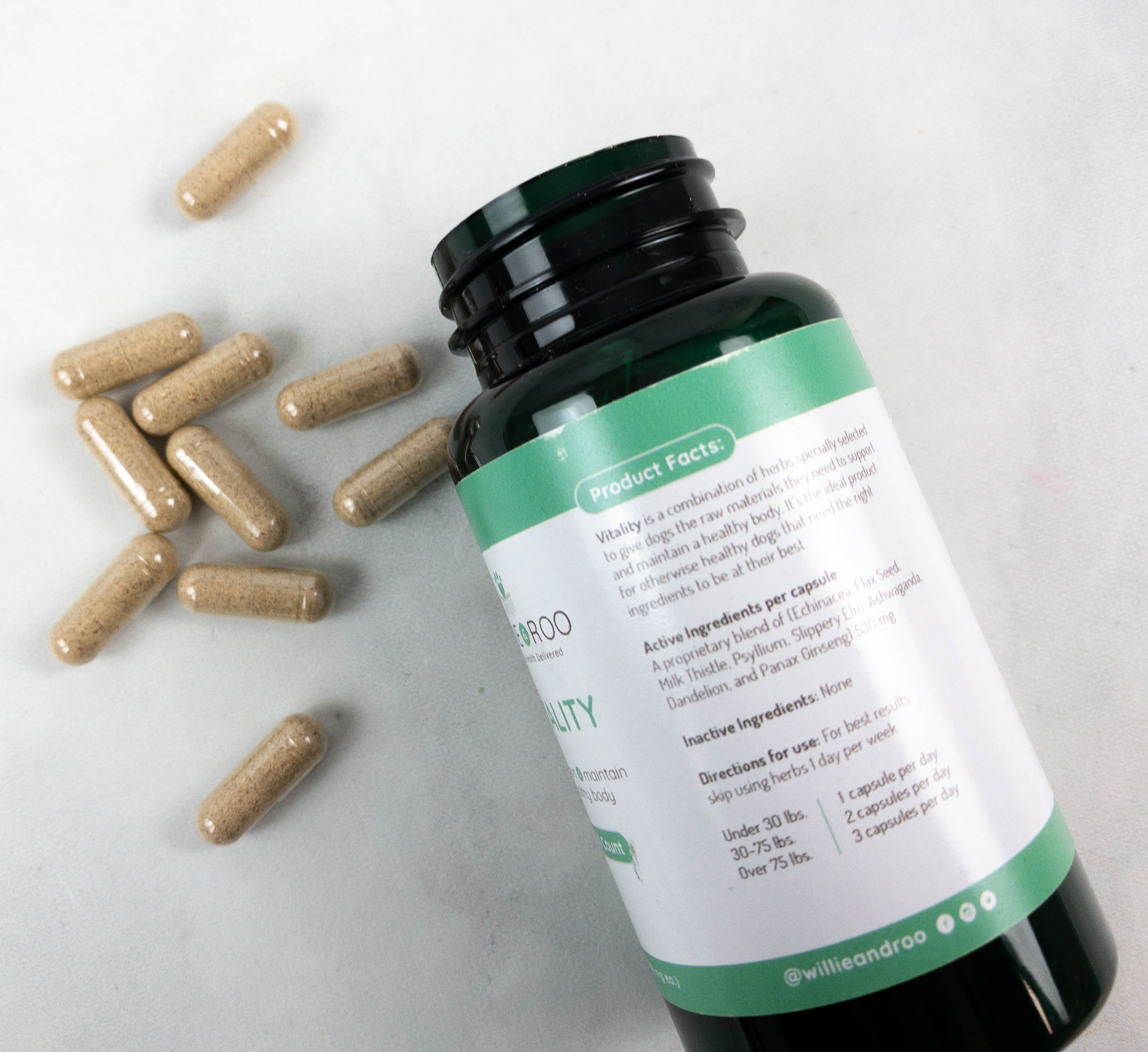 According to the label, dogs under 30 lbs. only need 1 capsule per day, while dogs that weigh 30-75 pounds need 2 capsules per day. Lastly, dogs over 75 lbs. can have 3 capsules a day.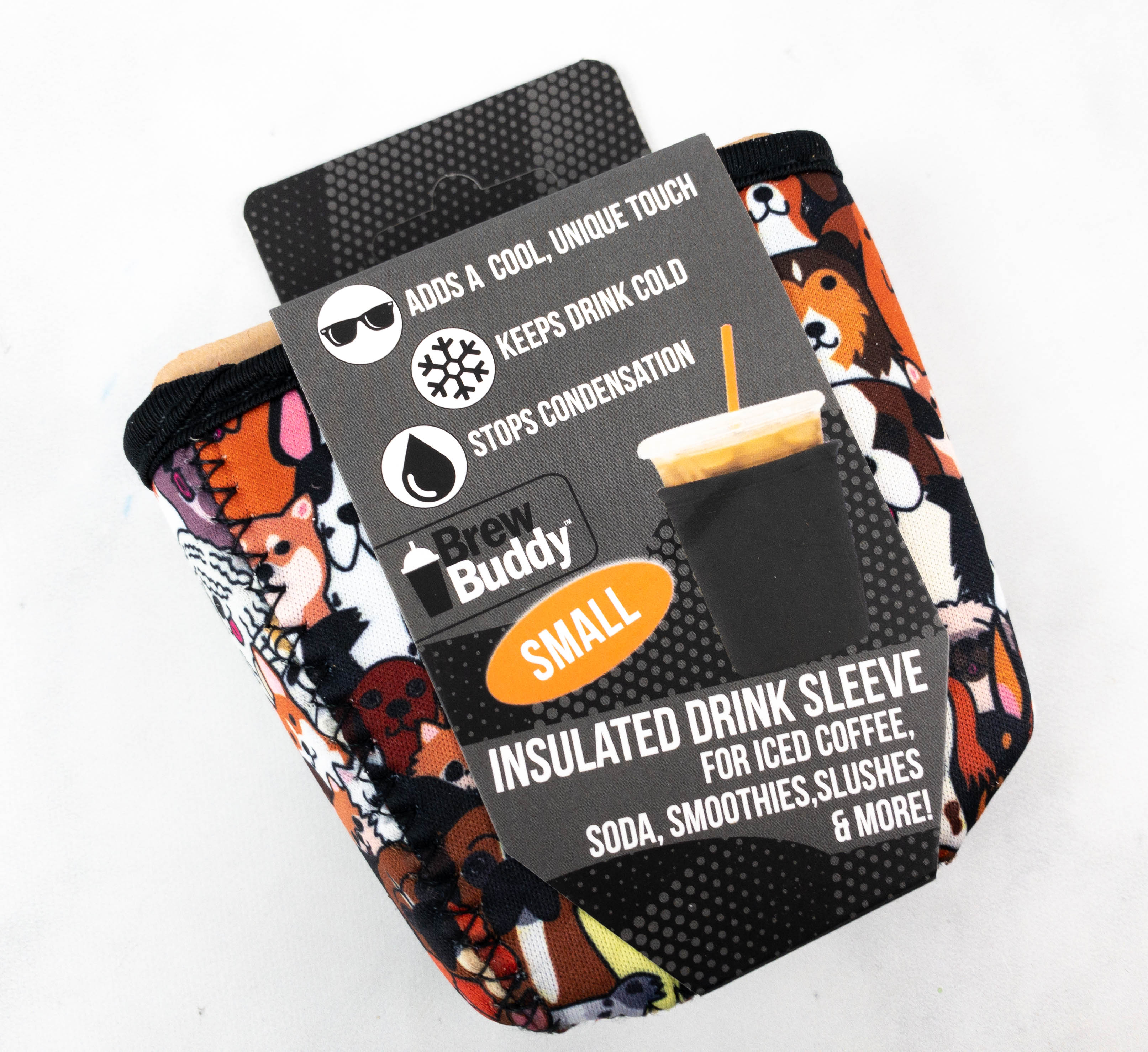 Brew Buddy Insulated Drink Sleeve ($10.97) This month's featured item for pet parents is an insulated drink sleeve. It helps keep my drinks cold and my hands warm. It's made from 4mm neoprene to prevent condensation build up on the outside of the container.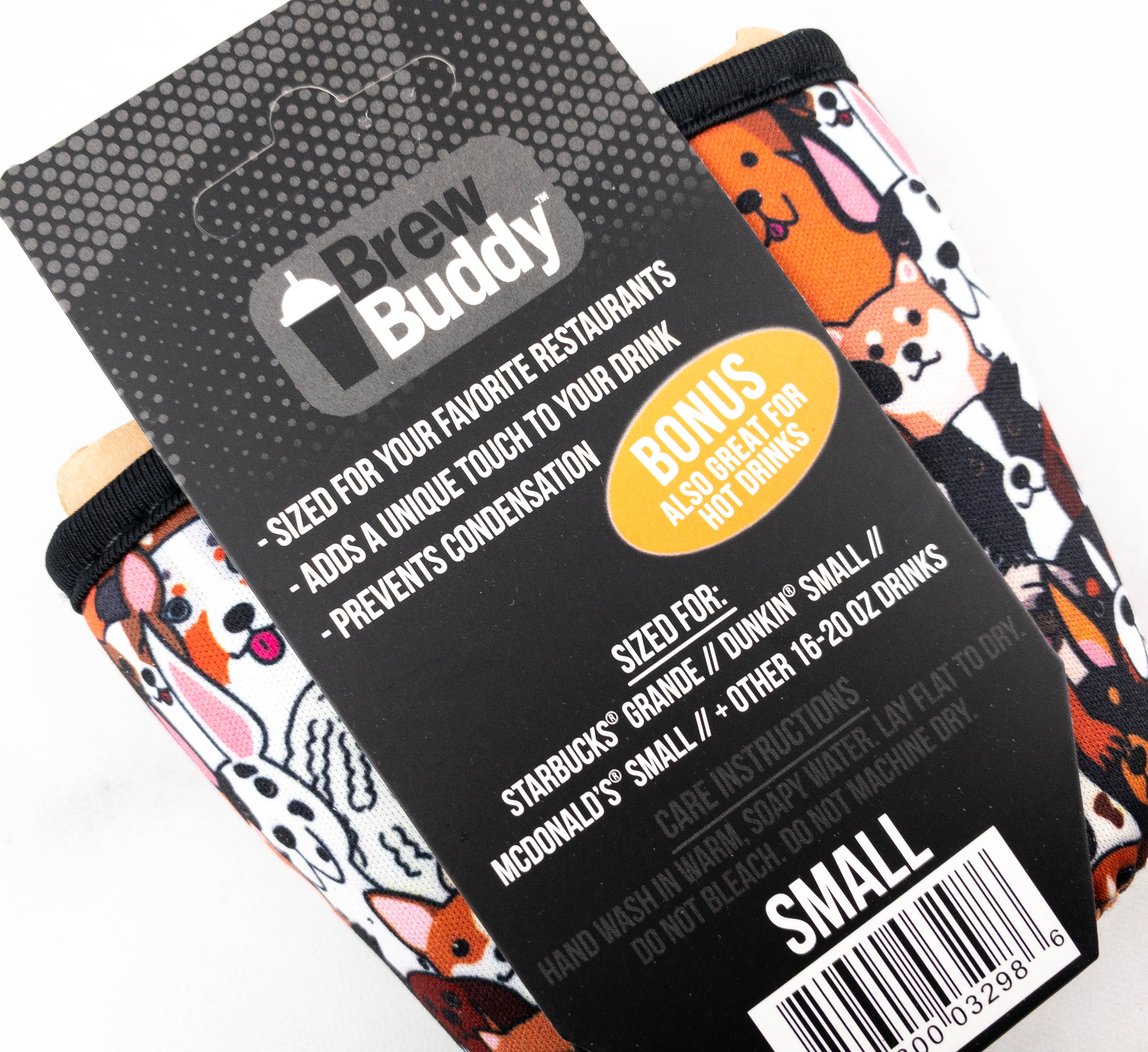 The sleeve fits a Starbucks Grande, a Dunkin small, a McDonalds small, and other 16-20 oz drinks. It works on hot drinks as well.
The design features cute dog images all over!
Willie & Roo curates items that helps boost our pets' health and wellness. This month, it includes delicious and healthy treats like the beef chews and the spent brewer's grain snacks. There's also a toy that helps promote better teeth and gum condition. Of course, this box wouldn't be complete without the vitality-boosting supplement for Dean. One bottle is enough for a whole month of supply, helping keep Dean healthy and active. I also received a pet parent gift, a drink sleeve filled with adorable dog illustrations. Overall, I'm really happy and satisfied with this pet wellness subscription box and it's everything I could ask for as a pet parent who wants only the best for my furbabies!
What do you think of the Willie & Roo box?