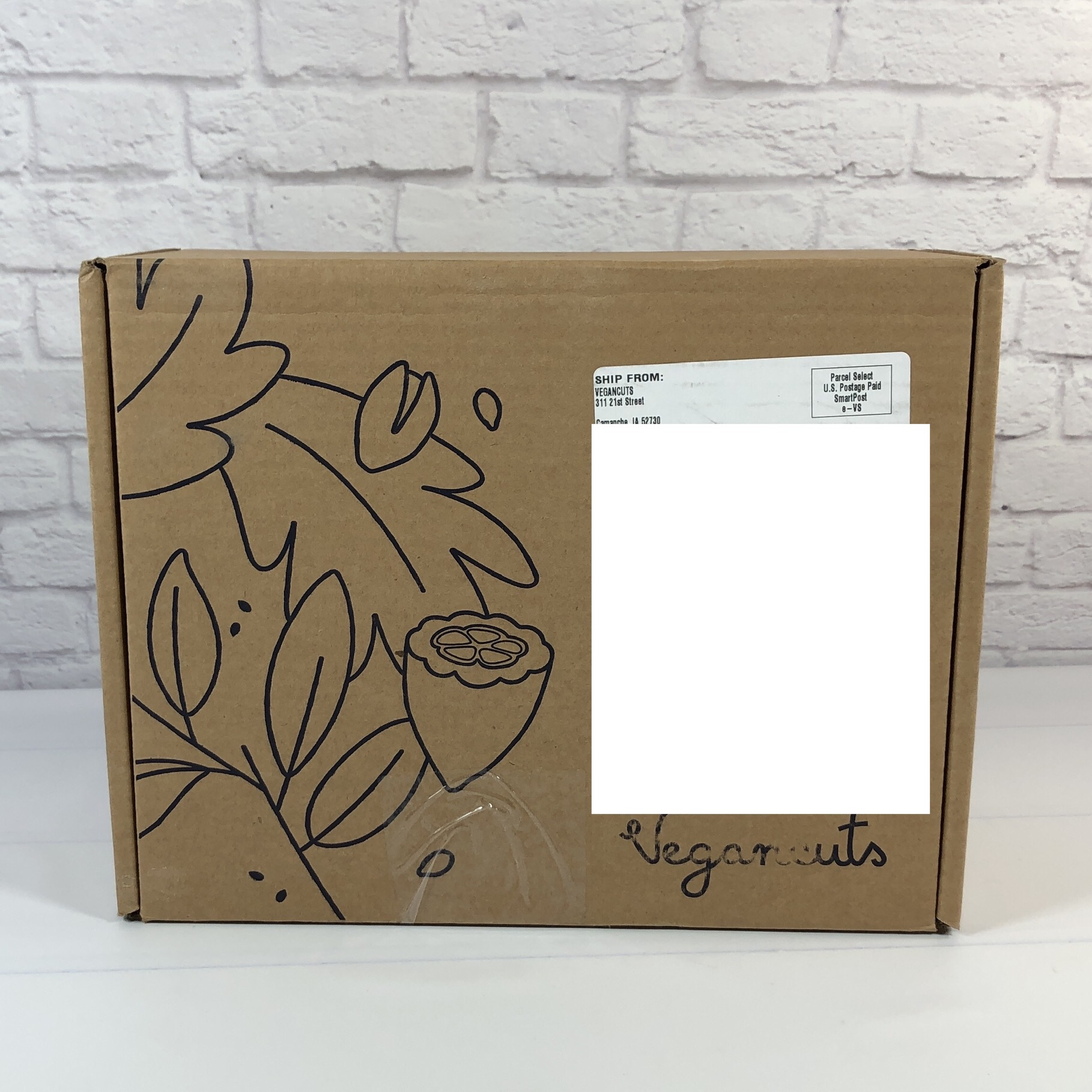 Vegancuts Snack Box is a monthly vegan food subscription that delivers 10 or more organic and vegan treats each month. Snacks can include a pantry item or drink and most snacks are gluten-free. Each subscription box costs $24.95 monthly, or save a bit with a longer pre-paid term.
From vegan mac and cheese and delicious vegan chocolate, to avocado chips, hummus crackers and superfood smoothies, the Vegancuts Snack Box is your monthly delivery of the best vegan snacks and meal items, and drinks on the market. Open the door to at least 10 sweet & savory vegan snacks to make vegan living easier than ever before.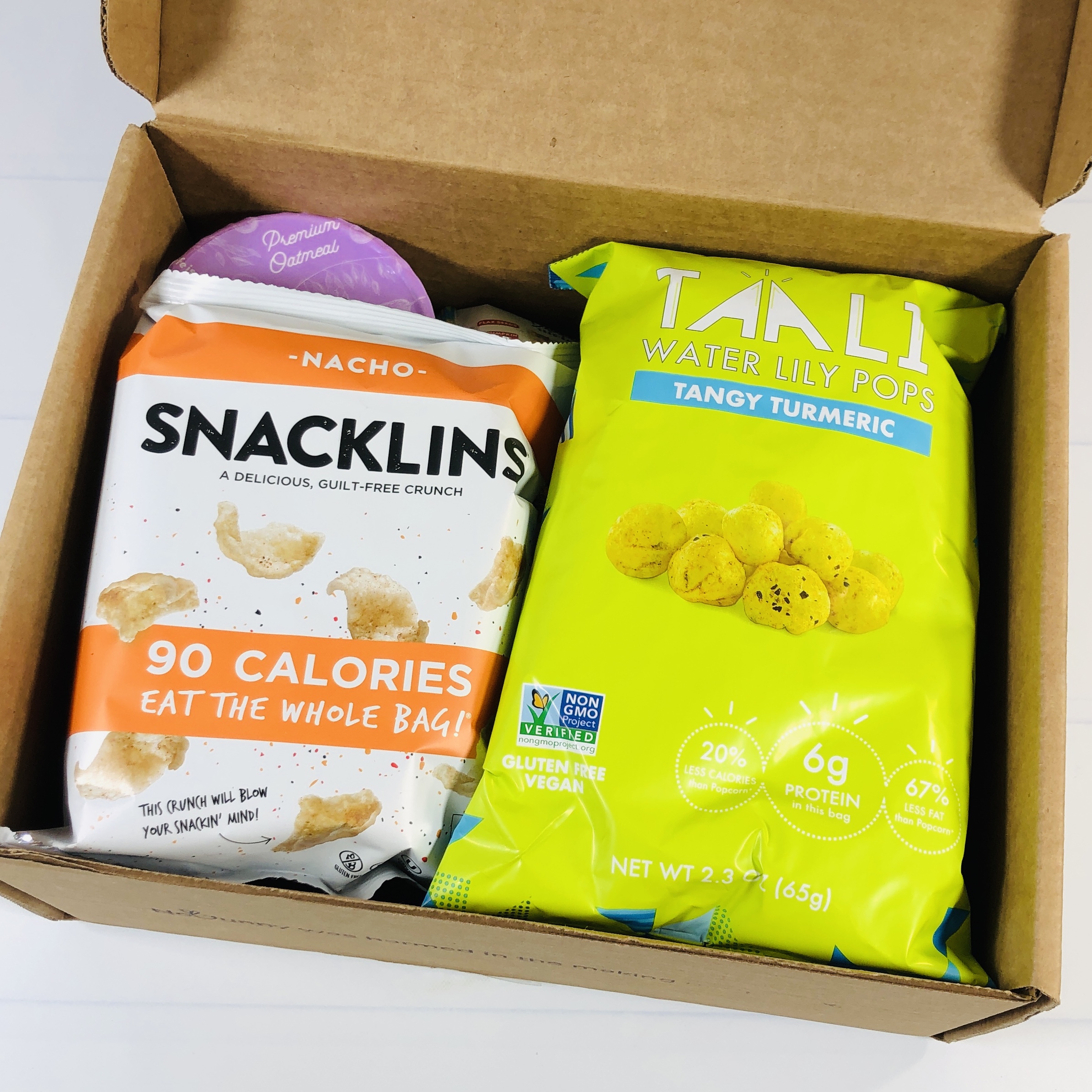 Packed as always!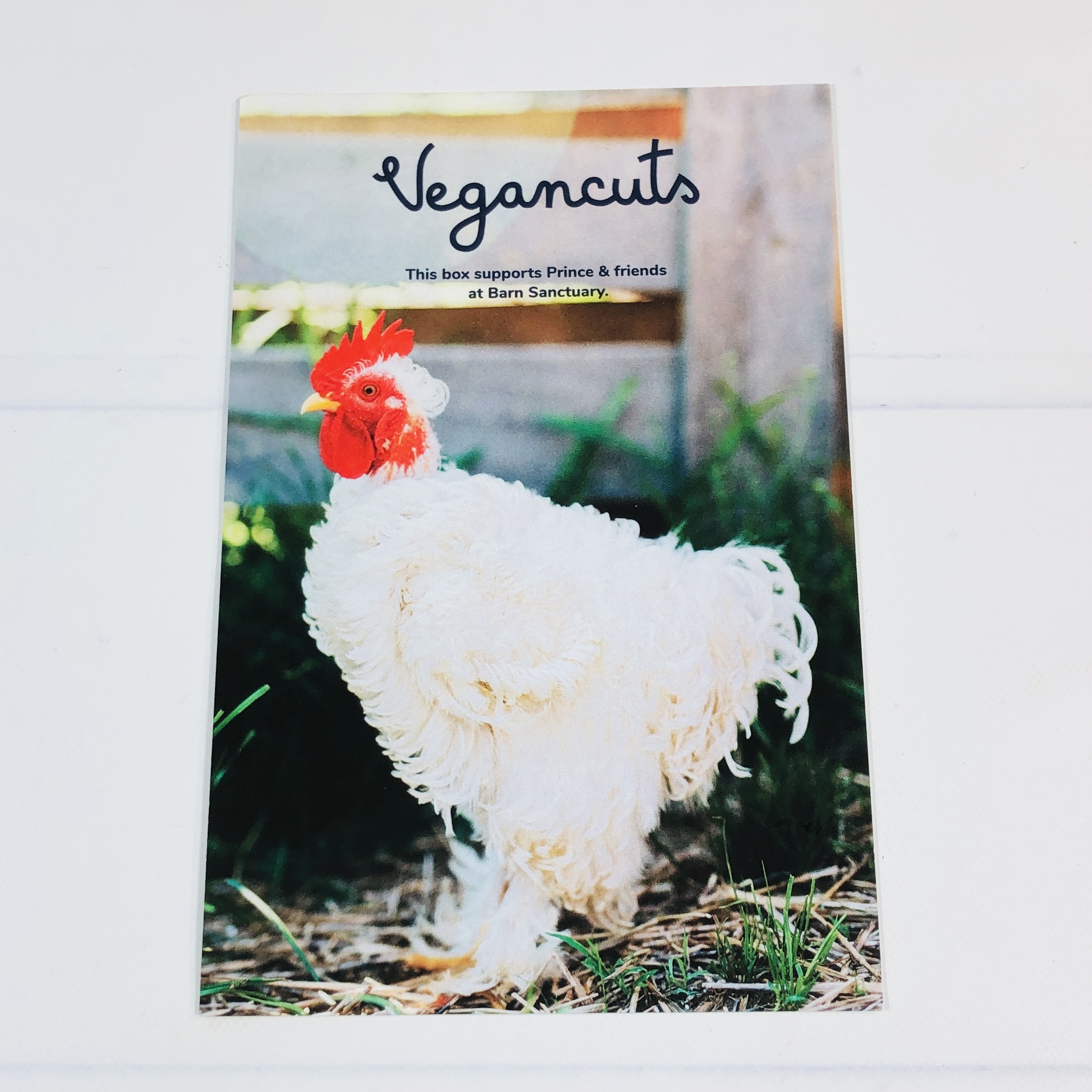 The theme for the August box was On-The-Go Faves: Lunchbox-Friendly Goodies for Back to School & the Office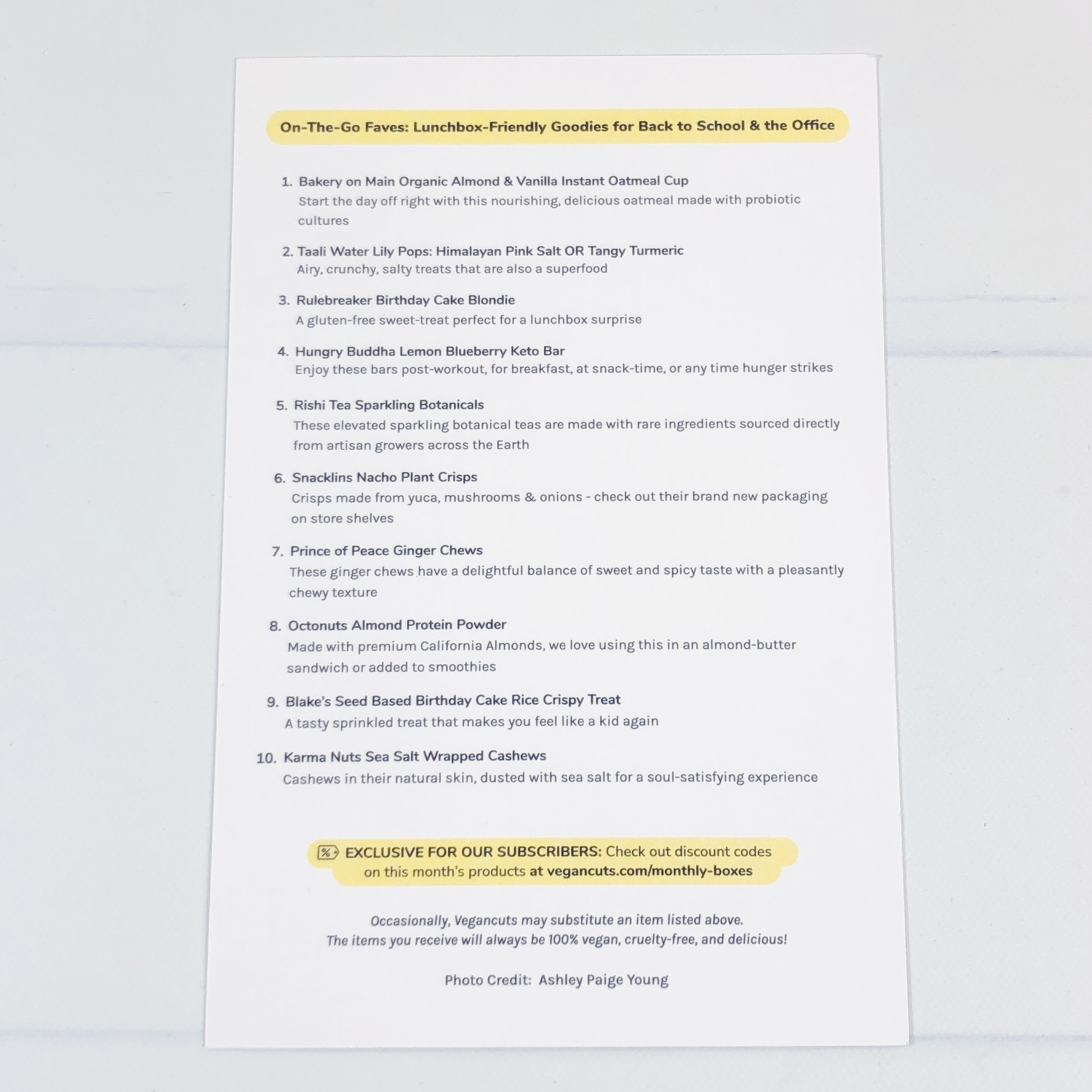 The bottom of the card says that substitutions may be made. Check out the website for additional savings when you order full sizes from the featured brands.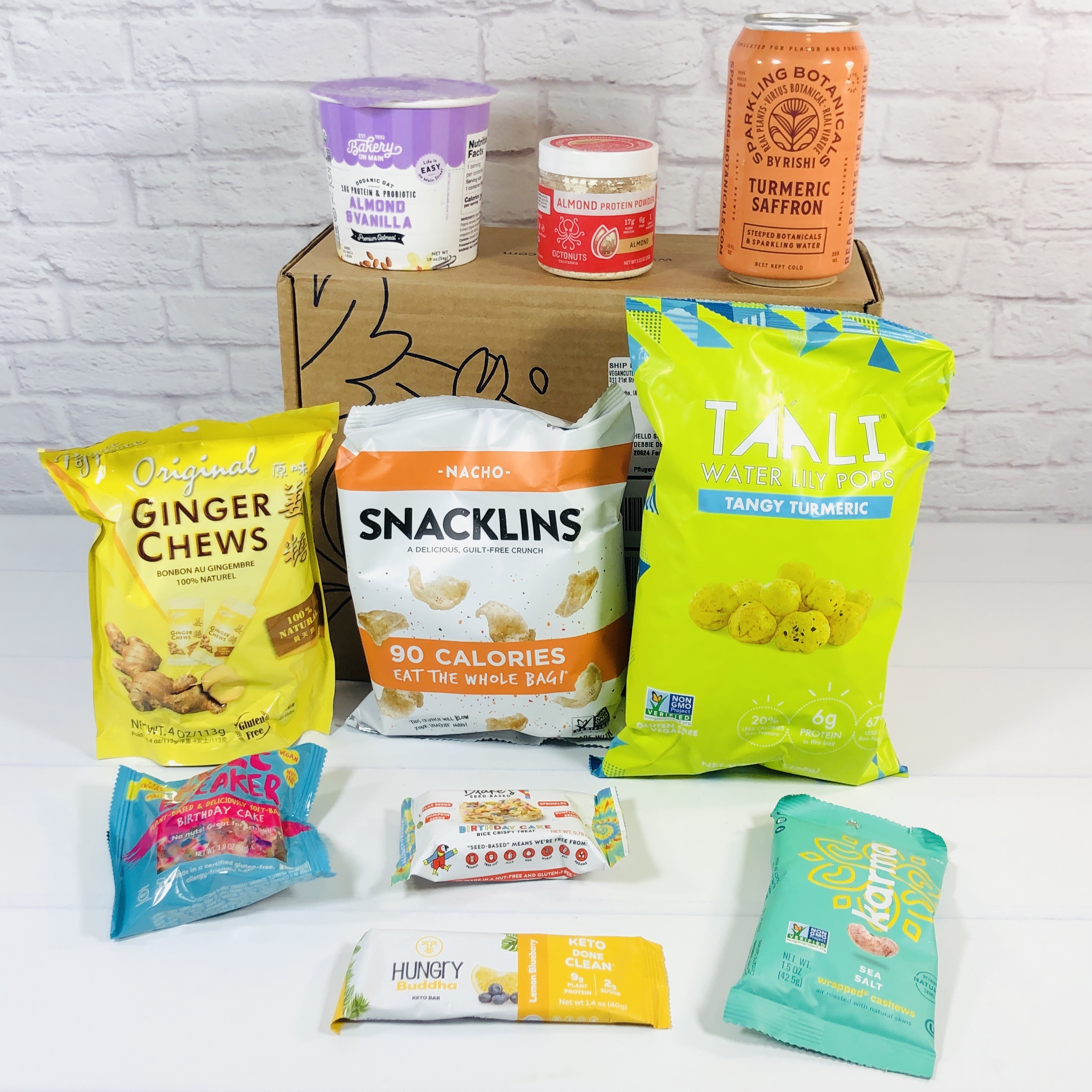 Everything in my box!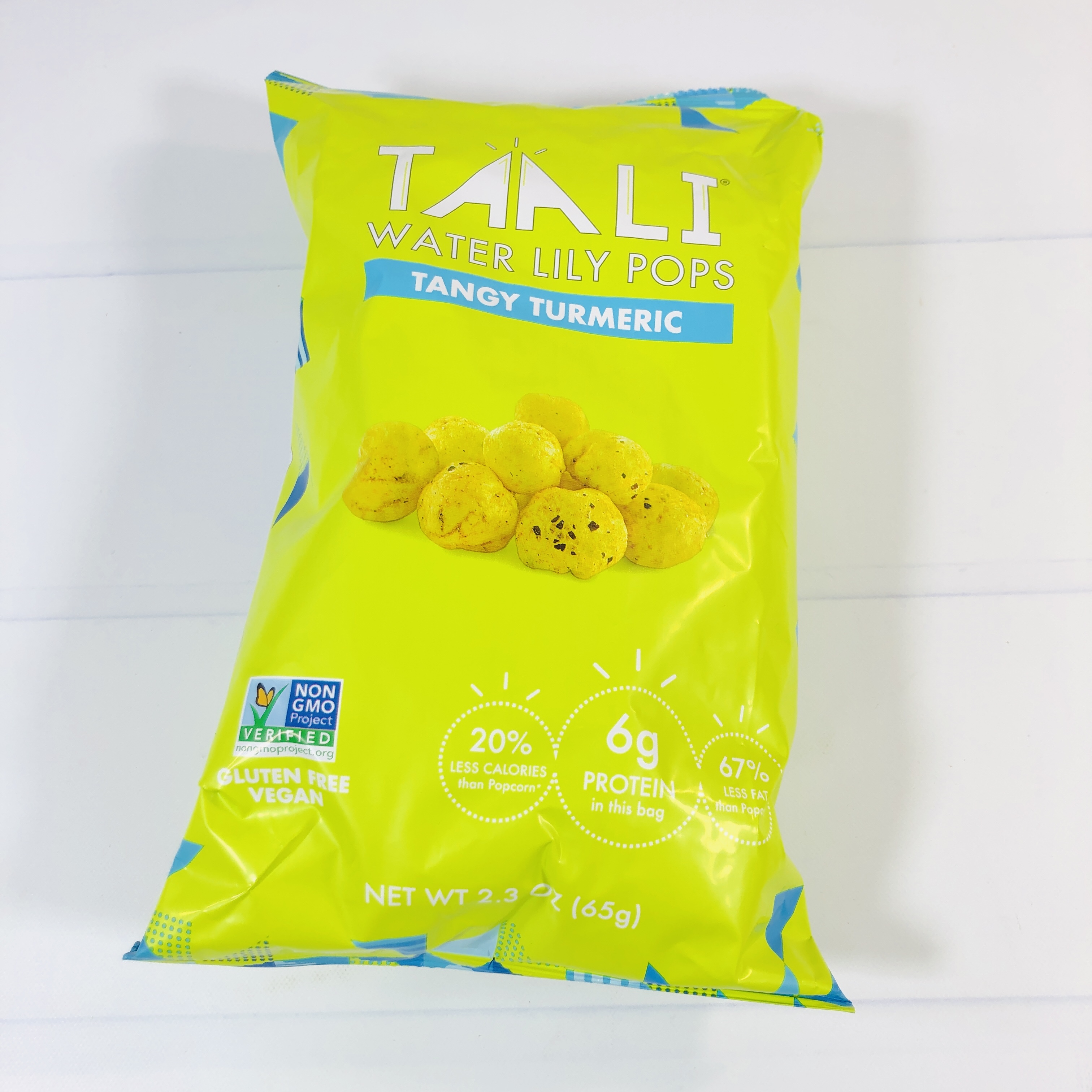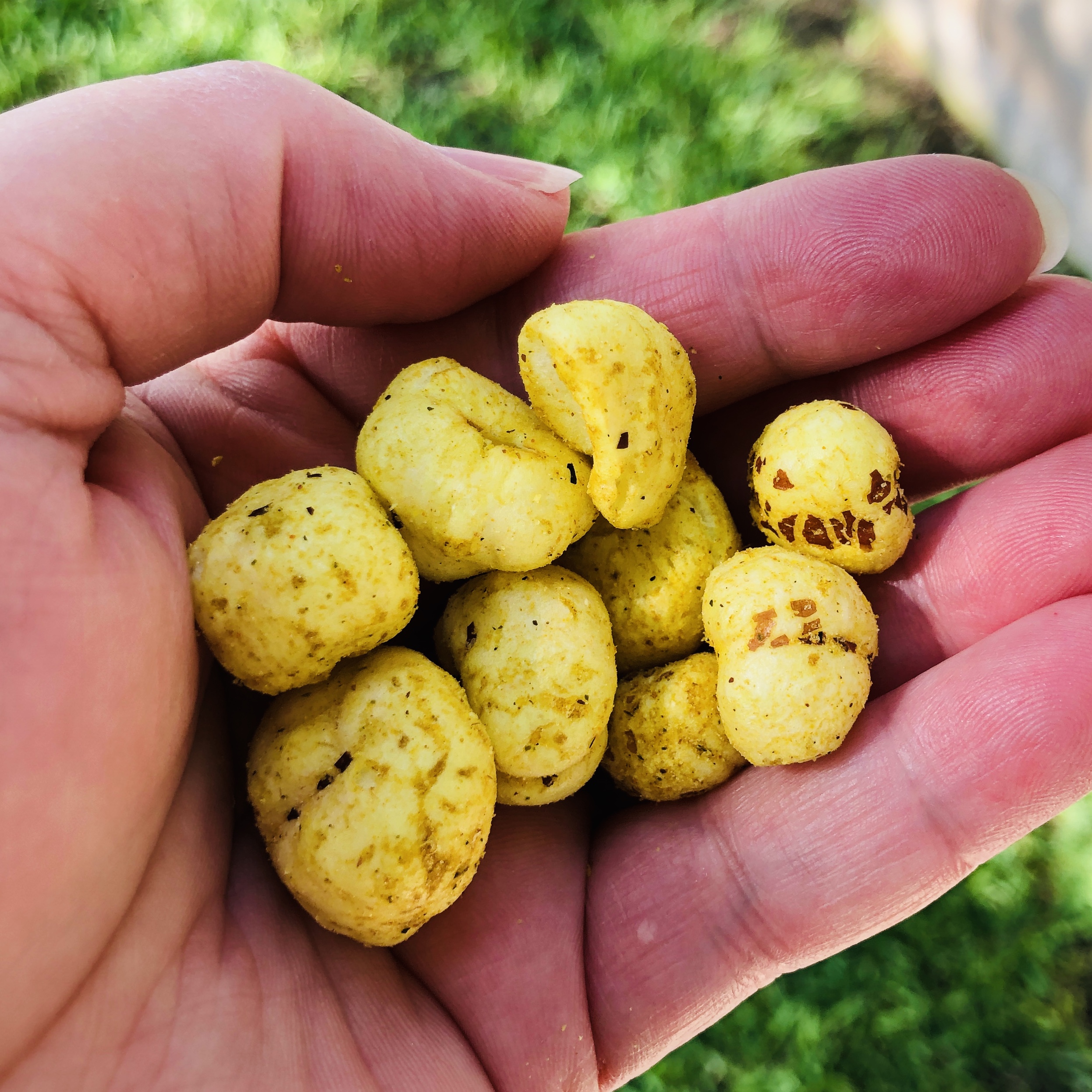 Taali Water Lily Pops Tangy Turmeric ($5) I want to start by saying that I have tried several brands and flavors of popped water lily seeds (aka makhana) and haven't liked any of them, mainly because of the soggy texture, hard seed bits, and weird earthy flavor. Well, this is the exception to the rule! The texture was closer to popcorn and I haven't found many hard bits. But it's the flavor, too, that make these a standout product. You know how BBQ chips are sweet and smoky and salty and umami? These are too, but in an Indian sort of way. They have turmeric, mango powder, spices, and tamarind powder so they are sweet and spicy, smoky and salty and all of the rest. Plus, it's a big bag, with 2.5 servings, so I am going to seal them up to enjoy again soon.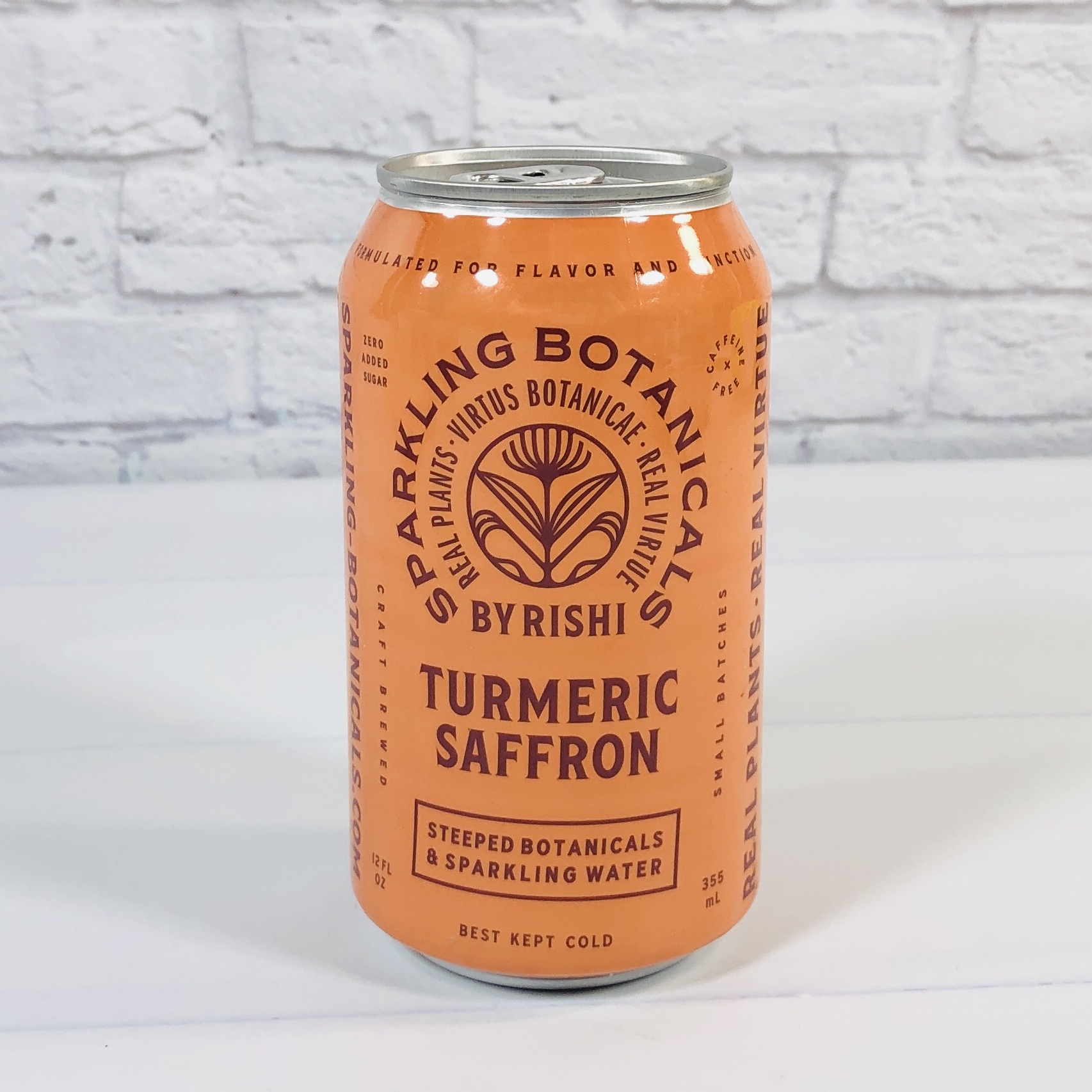 Rishi Tea Sparkling Botanicals Turmeric Saffron ($3.33) This is one of the oddest sodas I've ever tried, and yet, I kind of like it. It has carbonated water, golden berries, lemon, turmeric, and more spices and no sweetener. It is bubbly and I am having a hard time describing the flavor. I guess it's like herbal/spicy grapefruit juice? It's weird and also tasty.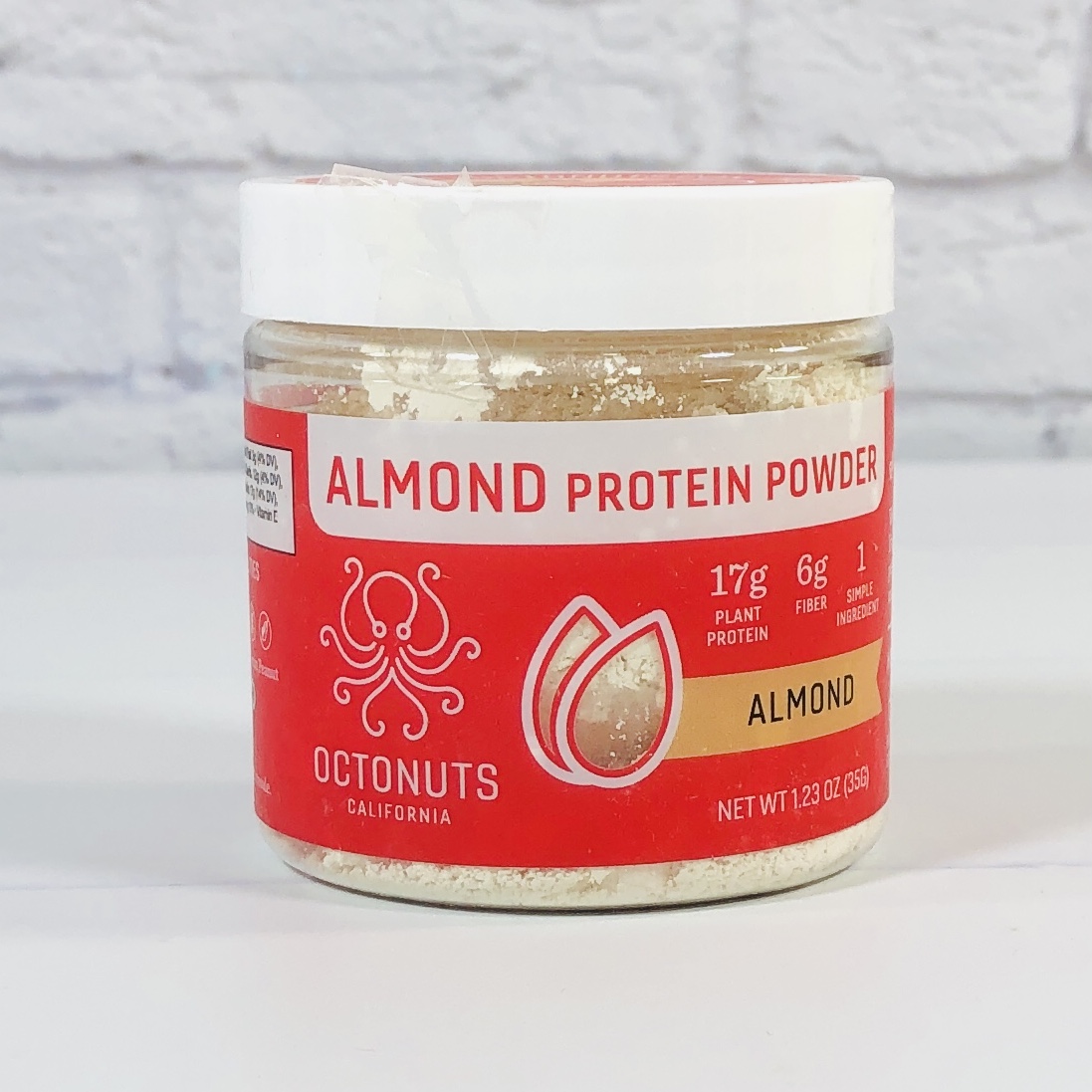 Octonuts Almond Protein Powder Almond ($1.46) The only ingredient in here is almond protein powder and you can use it in several different ways. You can add liqud to the powder to make almond butter (70:30 ration of powder to liquid, and I guess you could use water or almond milk) or mix it into baked goods or blend it into a smoothie. I will most likely use it to add protein to my smoothies. I tried a little spoonful of the powder and it got stuck to the roof of my mouth but it tasted like almond butter!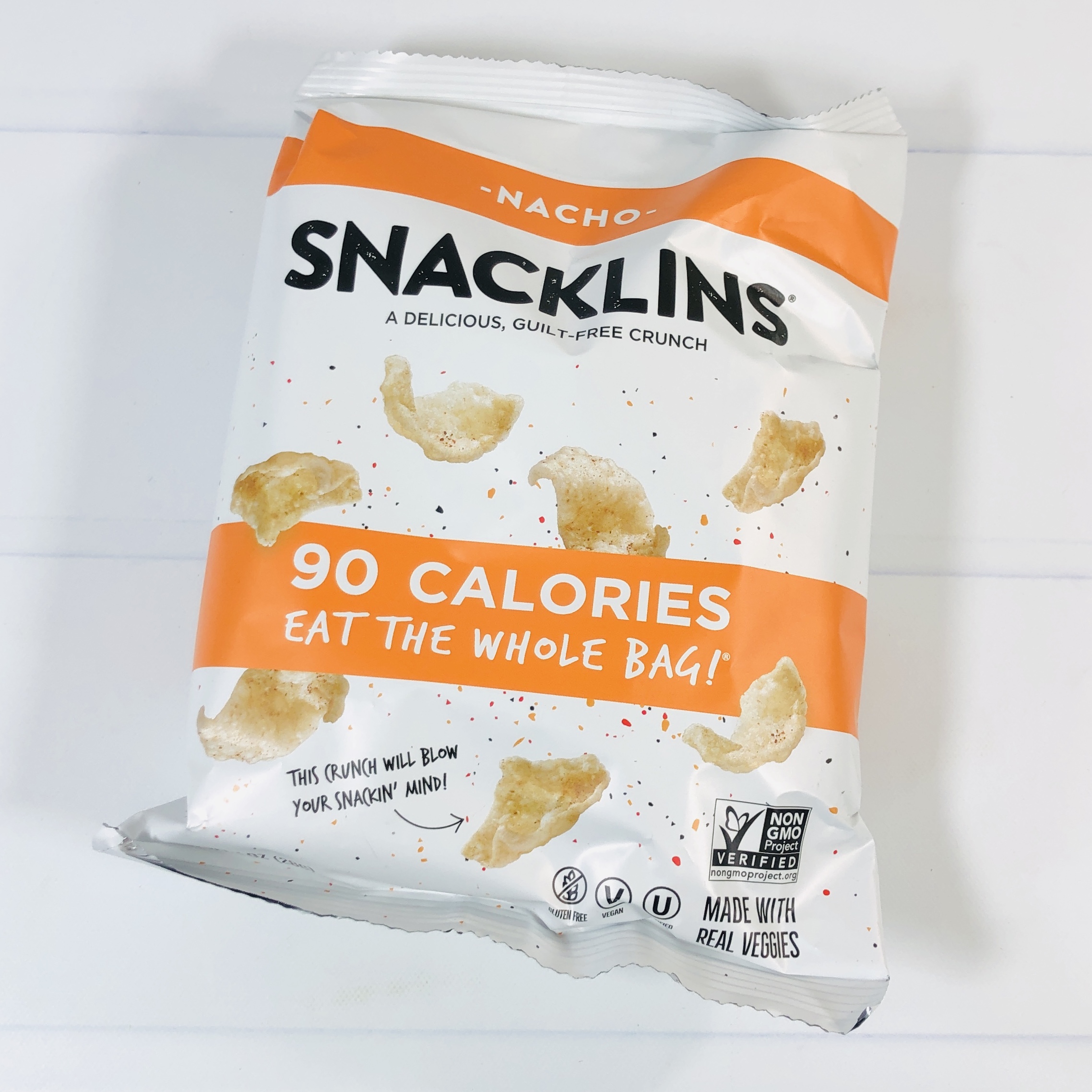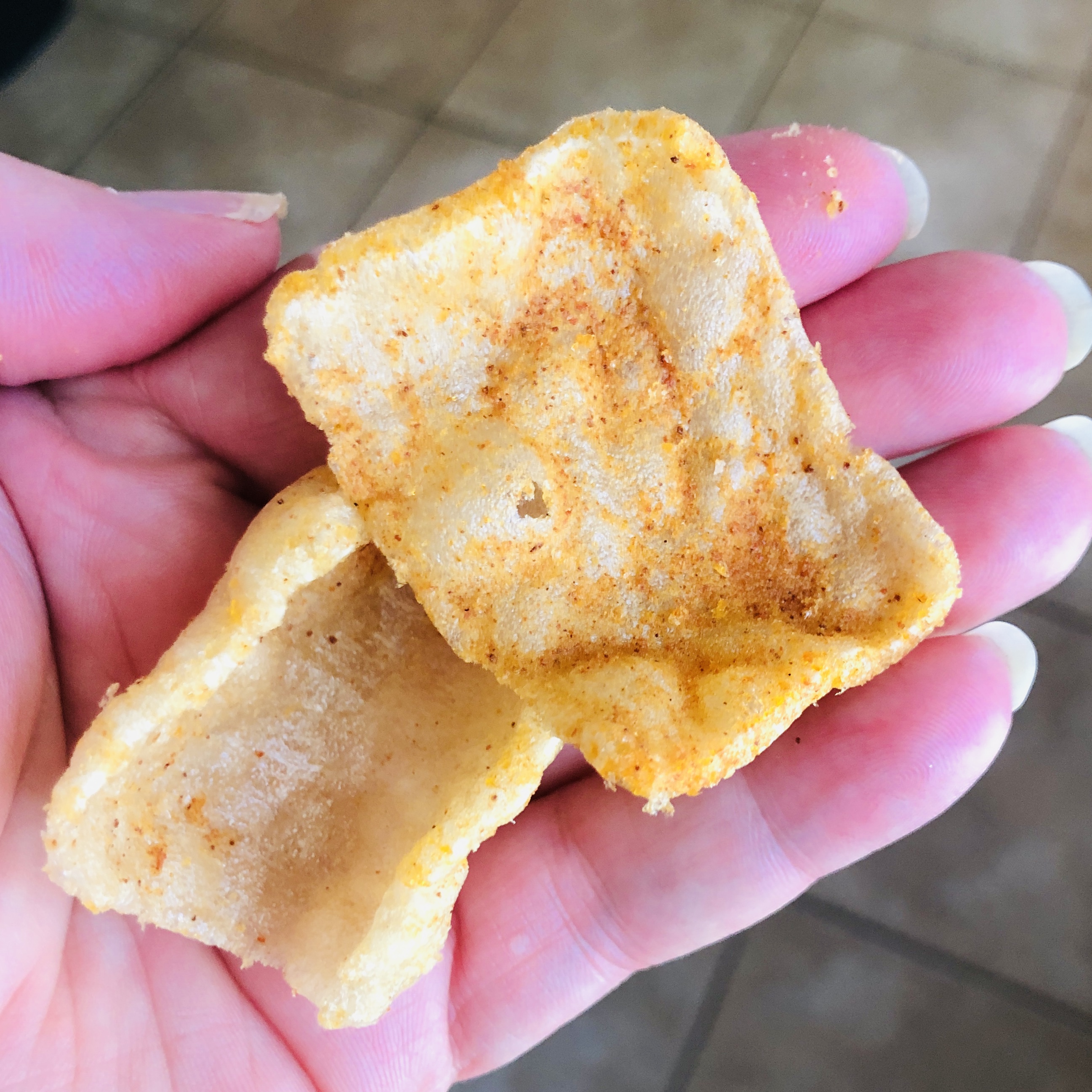 Nacho Snacklins It says you can eat the whole bag for only 90 calories and it's a pretty good sized bag. These are a "vegetarian pork rind" made with yuca, mushrooms, and nacho seasoning. It doesn't have much nutritional value but if you are looking for a satisfying yet weird crunchiness with a light but tasty seasoning then this is a good snack!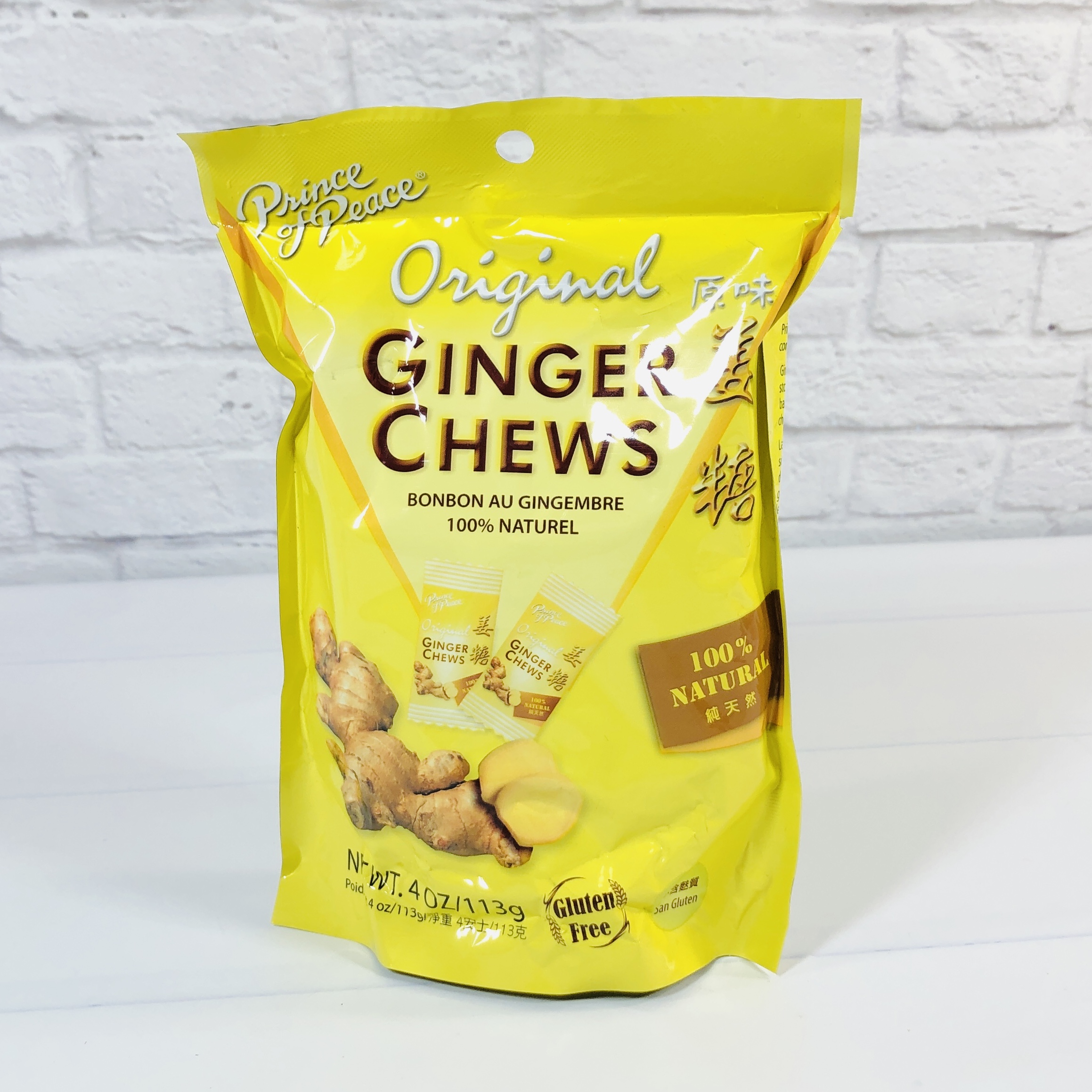 Prince of Peace Original Ginger Chews ($3.50) There are about 28 individually wrapped ginger candies in this bag. They are supposed to relieve nausea but I tend not to put anything in mouth when I feel that way, especially if it's caused by a stomach issue. These have some bite and burn my throat a little when I eat them.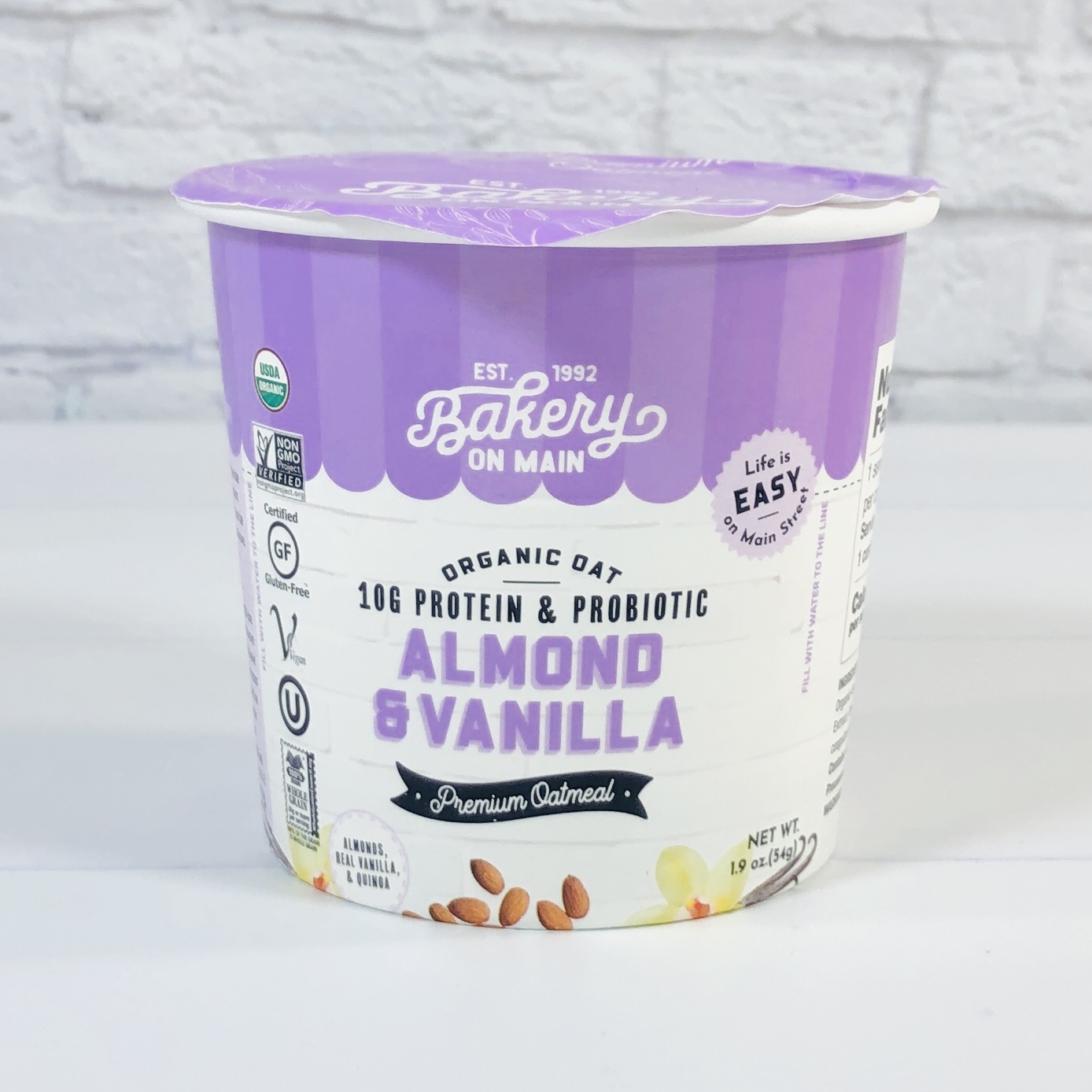 Bakery On Main Almond & Vanilla ($1.99) I love oatmeal and this one makes prep super easy. You can add water to the fill line and microwave or pour boiling water to the fill line, stir, and let sit for a few minutes (that's what I did). This one has isolated soy protein, oats, quinoa, sugar, almonds, and more. It also has added probiotics to possibly help the gut. It was pretty good!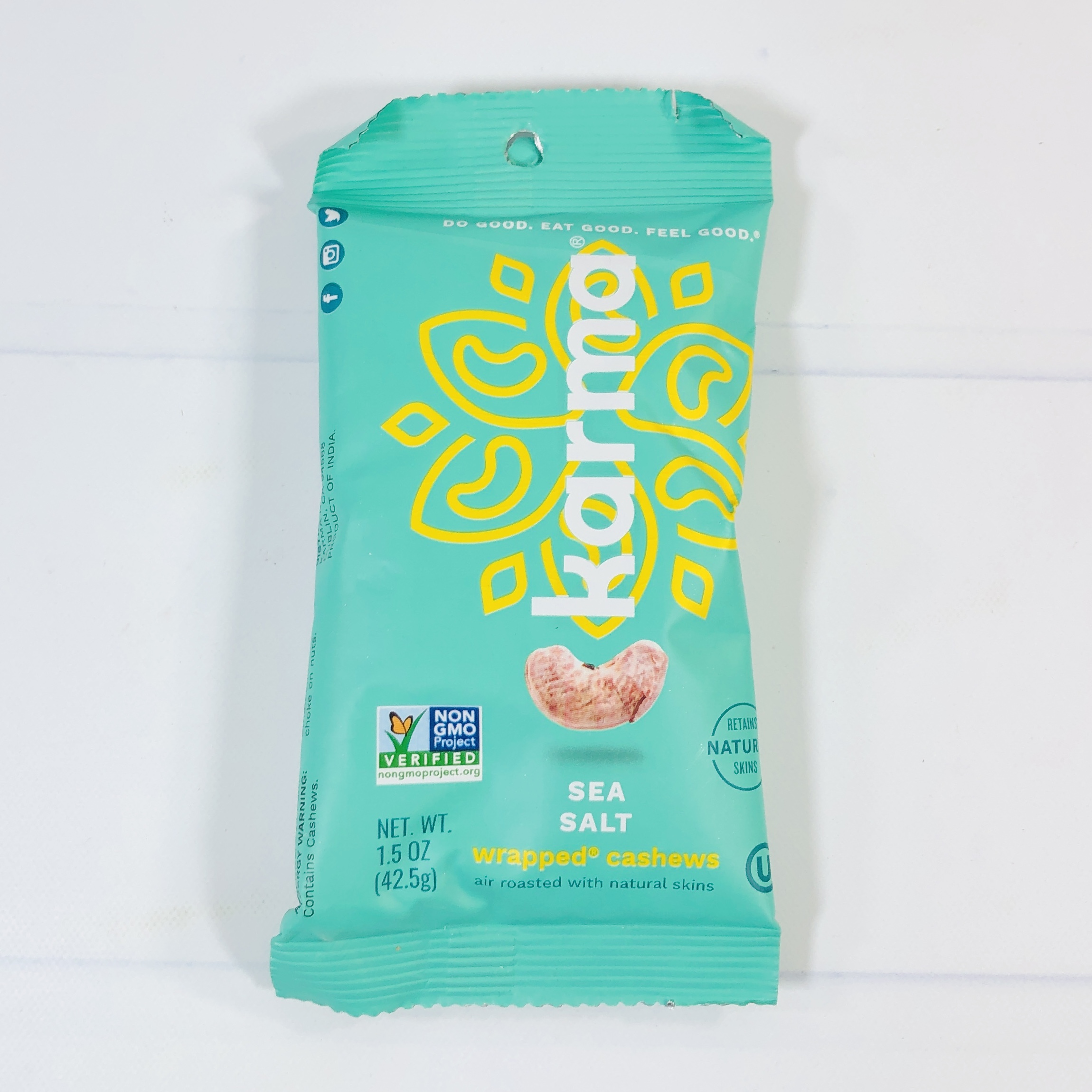 Karma Sea Salt Wrapped Cashews ($2.08) I don't have a whole lot to say about this snack except that they are simple and delicious. They are air-roasted with their skins on and that adds some extra crunch and antioxidants. Cashews are a good source of trace elements and keep in mind that the bag actually contains 1.5 servings so either share, save, or increase the calorie count if tracking.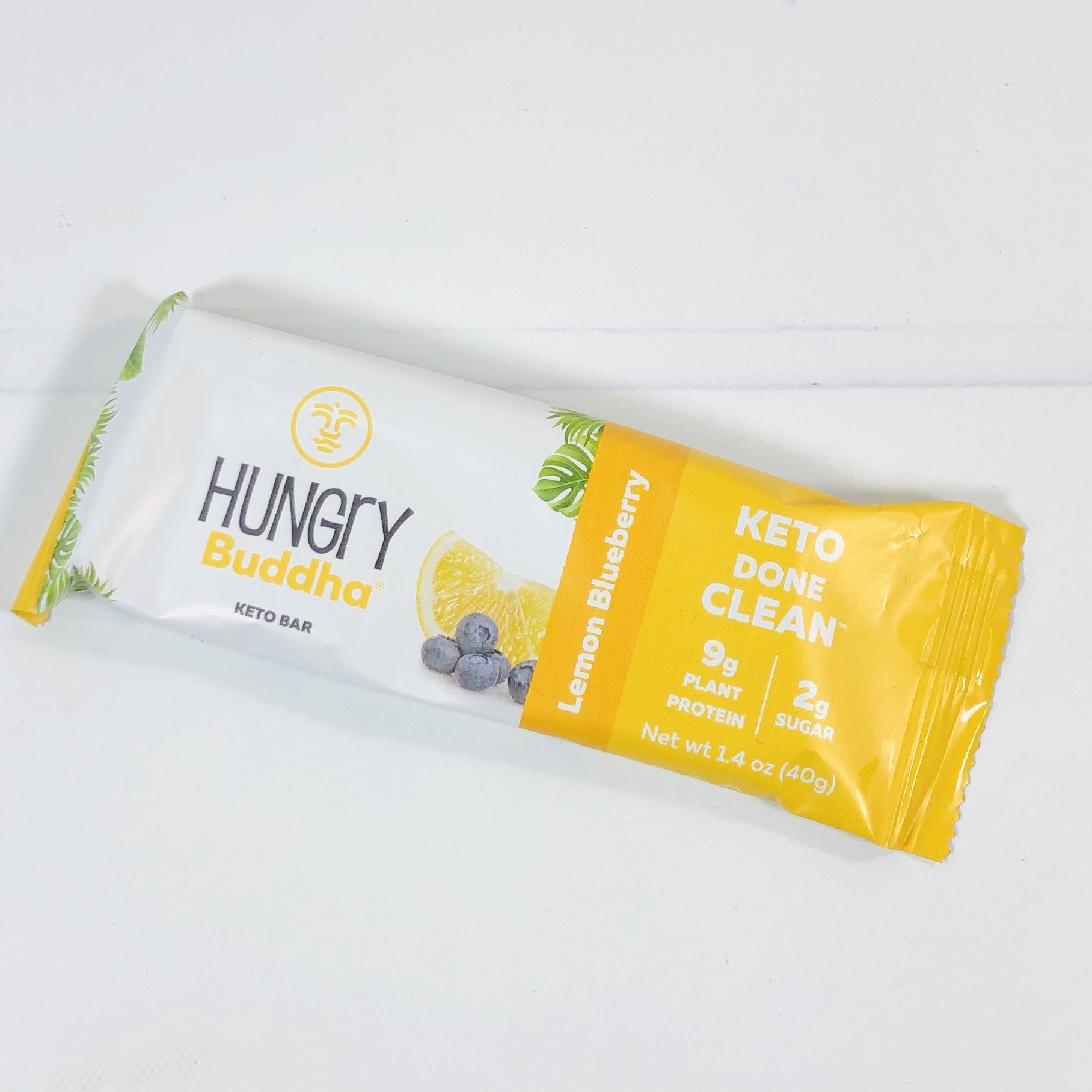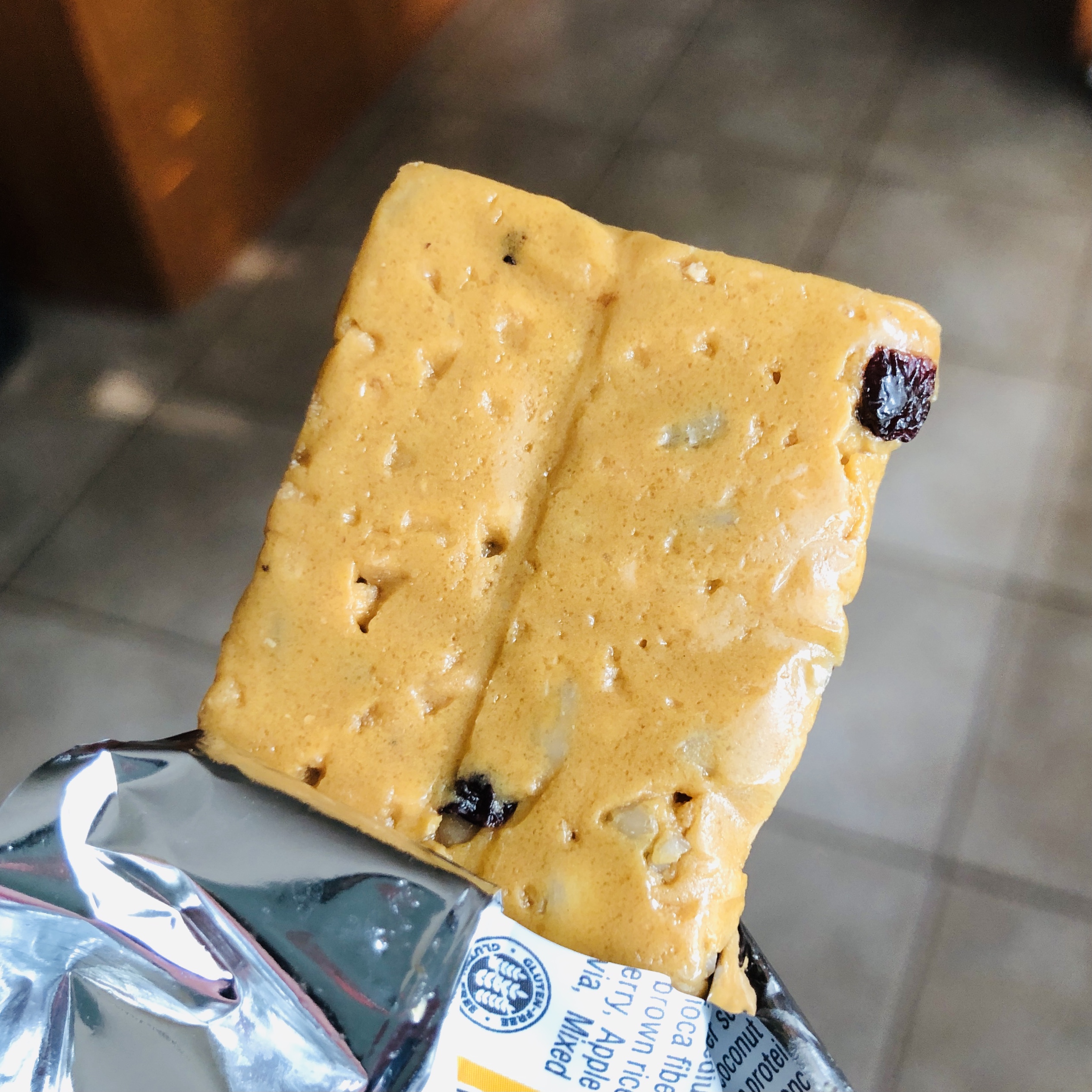 Hungry Buddha Keto Done Clean Lemon Blueberry ($2.50) I'm not usually a fan of products with stevia or monk fruit (this bar has both) but I didn't detect much of an aftertaste and it wasn't over the top sweet either. It has a lemon berry flavor and crunchy bits and FYI those berry bits are from currants (like a small raisin or berry) so the flavor is like you might expect from any berry flavored snack. The first ingredient is a fats blend that includes sunflower seeds, cocoa butter, and coconut oil. The texture wasn't too chewy, I didn't have to worry about losing a filling so that's a plus.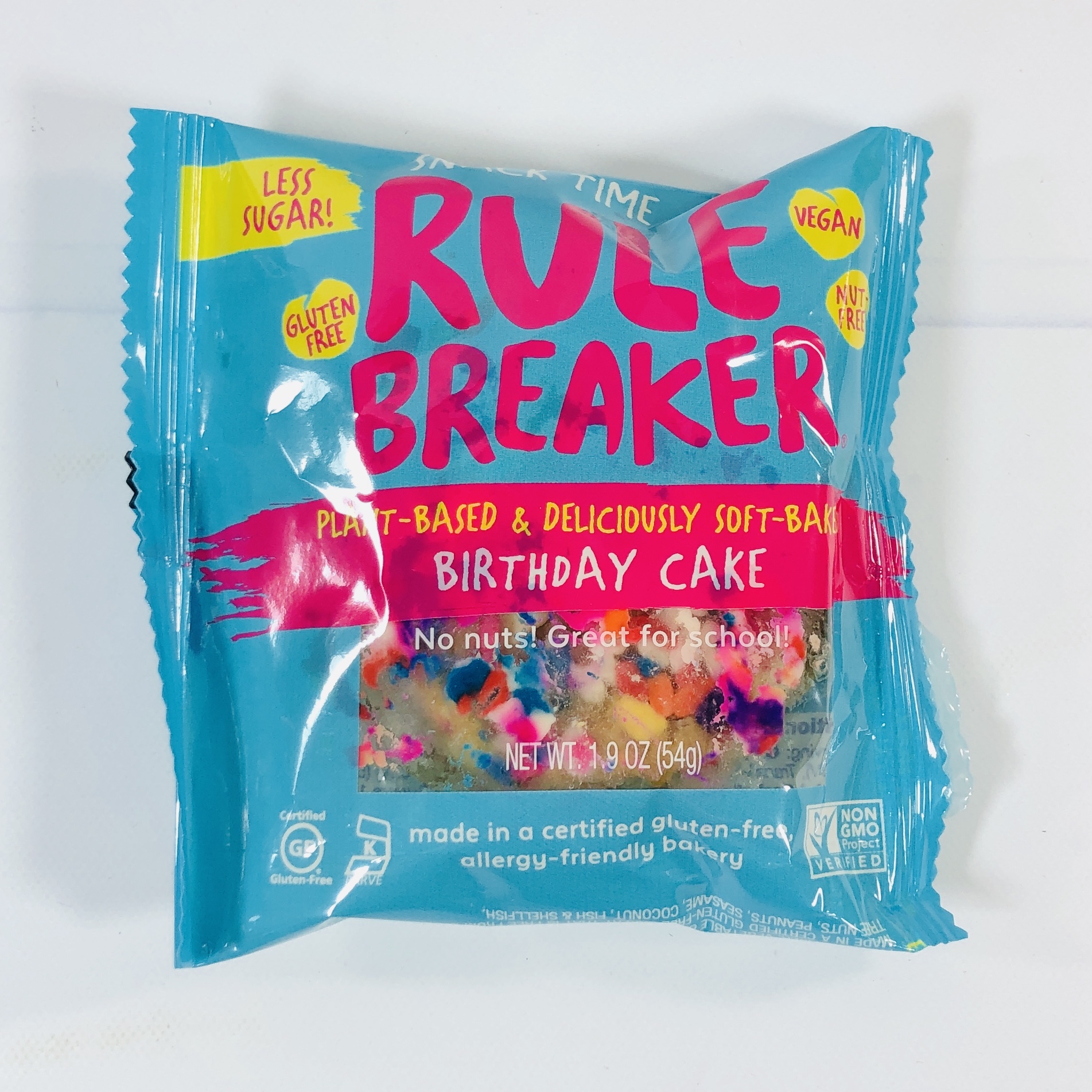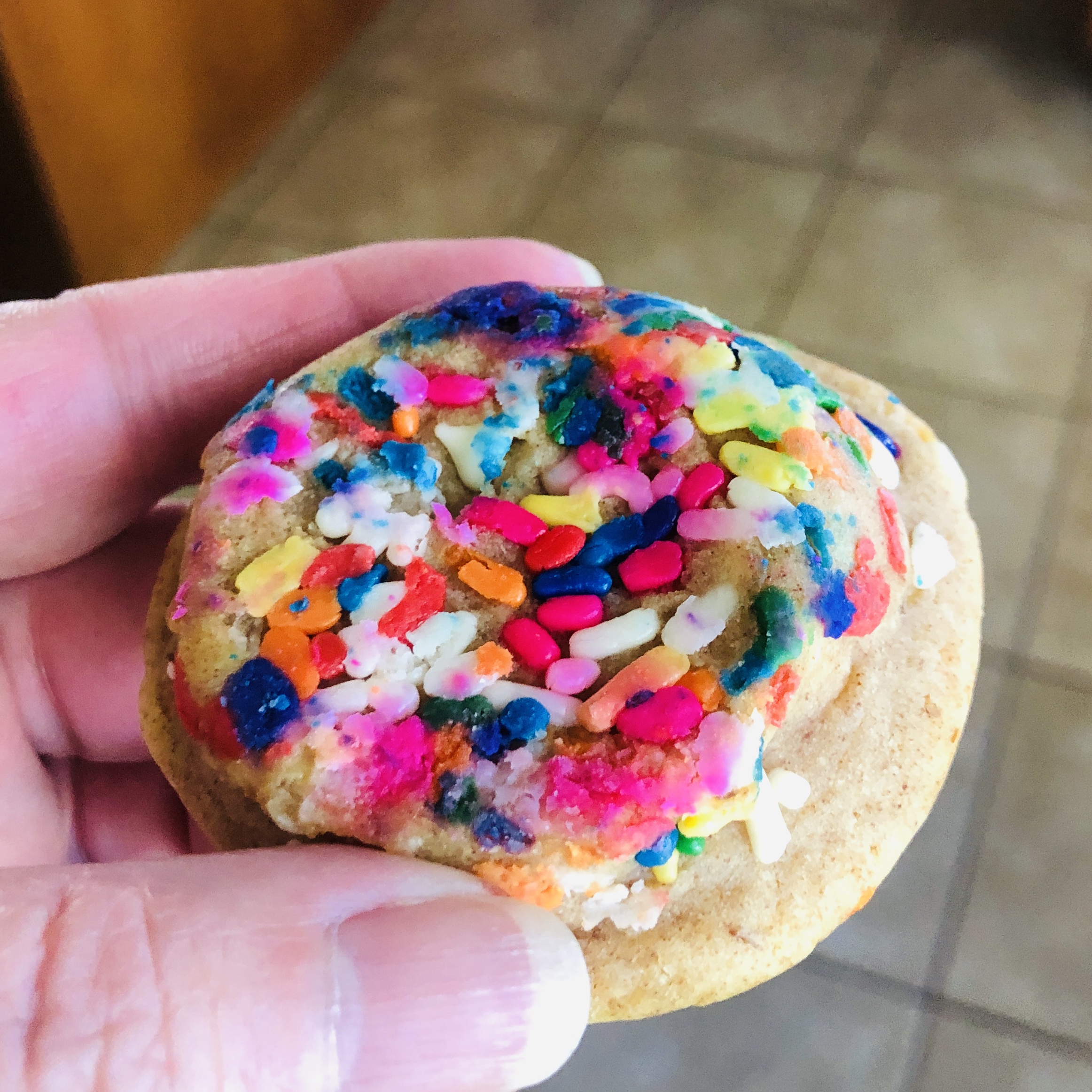 Rule Breaker Plant-Based & Deliciously Soft-Bake Birthday Cake ($2.46) This is a soft-baked cookie, so soft in fact that it's practically cookie dough. The first ingredient is chickpea flour, and the cookie has 3 grams of fiber (not bad). The second ingredient is palm shortening, so it also has 6 grams of saturated fat (or 30% of a day's allotment). The colorful sprinkles are supposed to come from plant sources but these look a heck of a lot brighter that the ones on their promotional pictures. It's an indulgent treat, not a daily snack, so I'll let it slide but it has a rather cloying sweetness about it. If you have a child (or adult) who can't partake in the usual birthday or holiday treats at schools and parties due to gluten issues or vegan dietary preferences, then this would be a fun treat to send!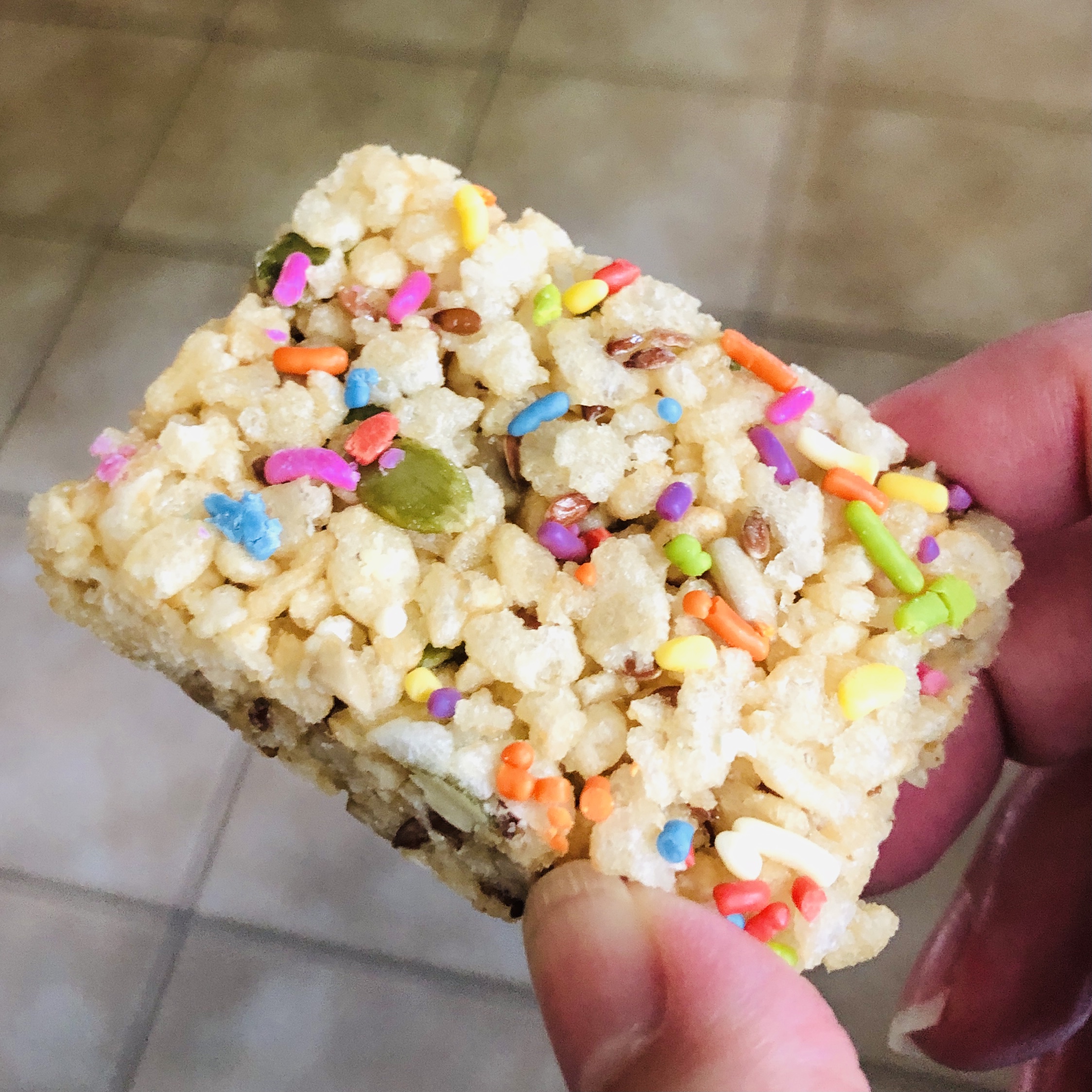 Blake's Seed Based Birthday Cake Rice Crispy Treat ($1) I've never been a fan of packaged crispy rice treats, they're not as good as the homemade type, but this is the exception! It's moist (the store kind are dry) and they have good flavor, plus, they have seeds to give them some interesting texture. The seeds are pumpkin, sunflower, and flax and this was a fun treat with those cute sprinkles everywhere.
Vegancuts continues to be one of my favorite snack boxes every month! I love the assortment that they send and the flavors were so varied. There's something for my sweet, salty, and yes BBQ cravings. There was a drink and a product that can be used in recipes or smoothies. There were bars and chips, cookies and nuts, even cereal! I think my favorite item, and I never thought I would say this, was the Tangy Turmeric Water Lily Pops, so tasty, but that crispy rice bar was a good sweet choice, and of course the cashews because I love to snack on roasted nuts.
Have you tried Vegancuts Snack Box? Let me know what you thought of the box!