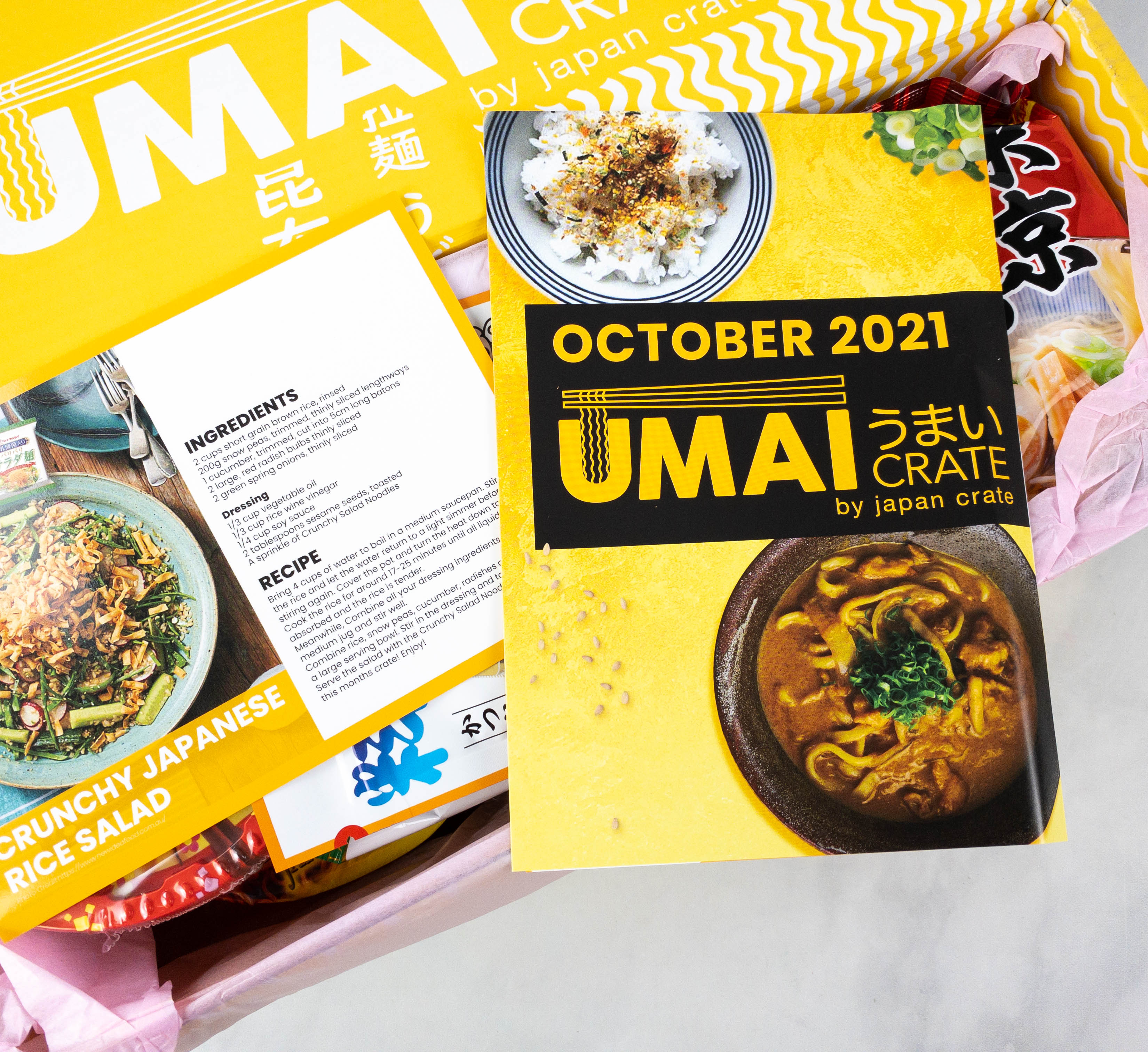 We have the full spoilers for the October 2021 Umai Crate, a Japanese instant noodle subscription! Sign up by 9/30 and get the October Umai Crate. You'll get an assortment of authentic Japanese noodles to satisfy your cravings! Expect popular Japanese noodle brands, as well as noodles that are either hard to find in US stores or too pricey to buy in retail.
DEAL: Save $3 on your first box! Use coupon code HELLO.
OR Use the coupon code CHOPCHOP at checkout to get a FREE Character Chopsticks with your first crate!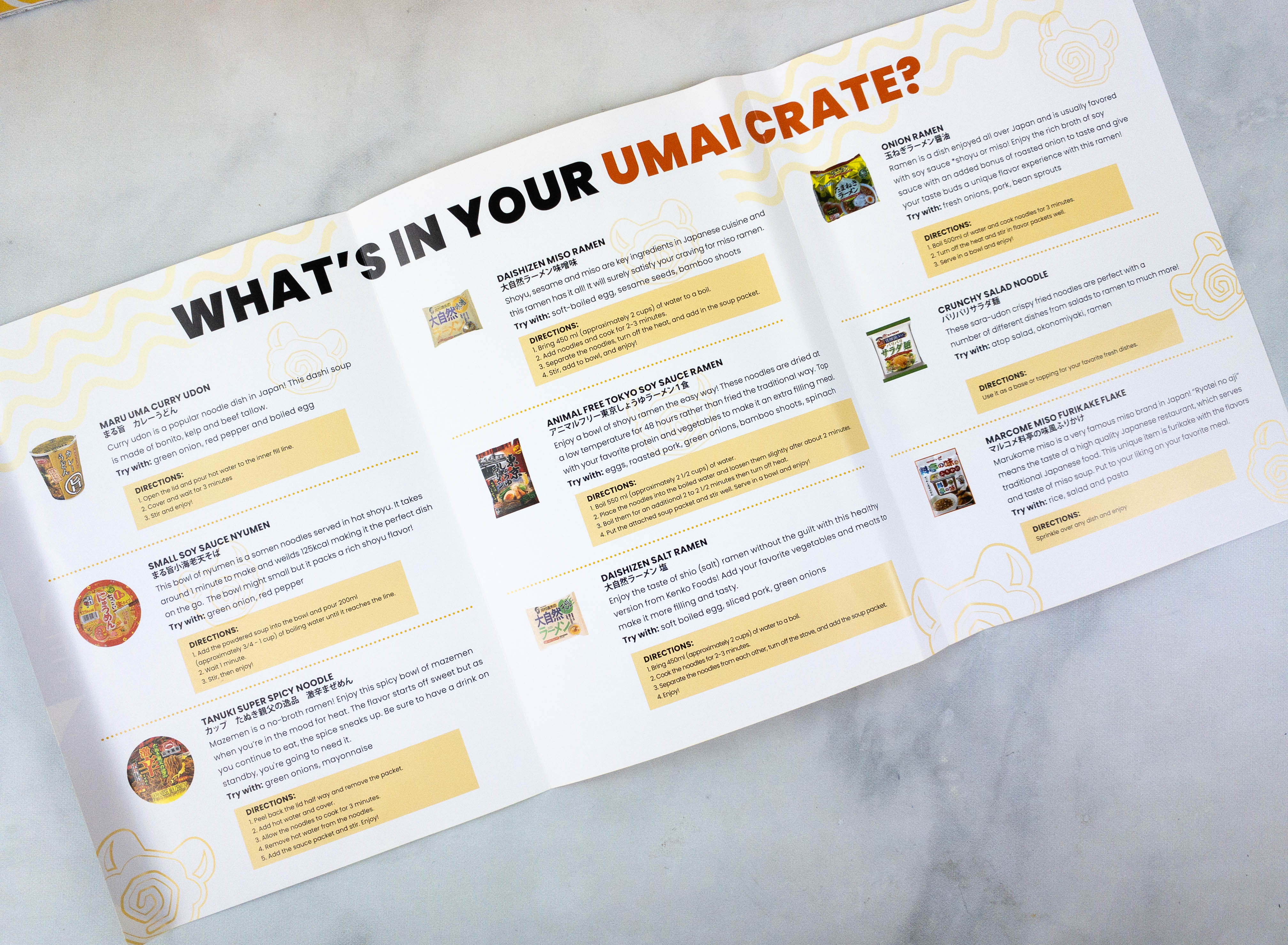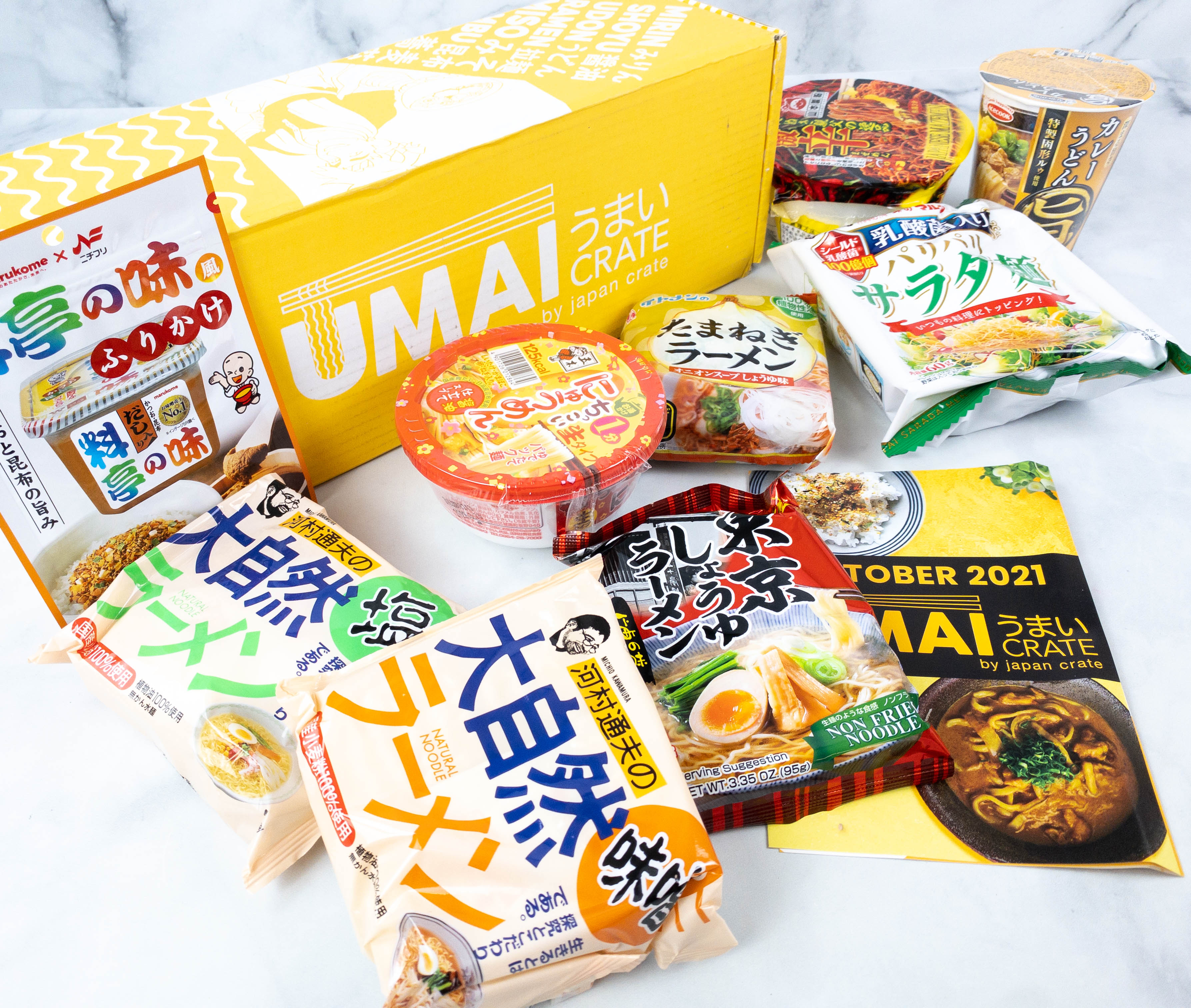 TIME IS RUNNING OUT! The time to subscribe for October's crate is almost over! Subscribe now to secure these tasty items that will give your taste buds a true Japanese experience.

These sara-udon crispy fried noodles are perfect with a number of different dishes, try them with salads to ramen to much more!

Enjoy a bowl of shoyu ramen the easy way!  Top with your favorite protein and vegetables to make it an extra filling meal.

A bowl of nyumen is somen noodles served in hot shoyu. The bowl might be small but it packs a rich shoyu flavor!

Marukome miso is a very famous miso brand in Japan! Furikake means "to sprinkle over", so sprinkle these flakes over rice, noodles, or any of your favorite dishes!
Each Crate will include:
Maru Uma Curry Udon
Small Soy Sauce Nyumen
Tanuki Super Spicy Noodle
Daishizen Miso Ramen
Animal Free Tokyo Soy Sauce Ramen
Daishizen Salt Ramen
Onion Ramen
Crunchy Salad Noodle
Marokome Miso Furikake Flake
Umai Crate is a monthly subscription box from the Japan Crate family that brings you exclusive Japanese-style noodles every month. The subscription costs $49.95 per month, and you'll get 7-8 noodles straight from Japan, plus bonus goodies!