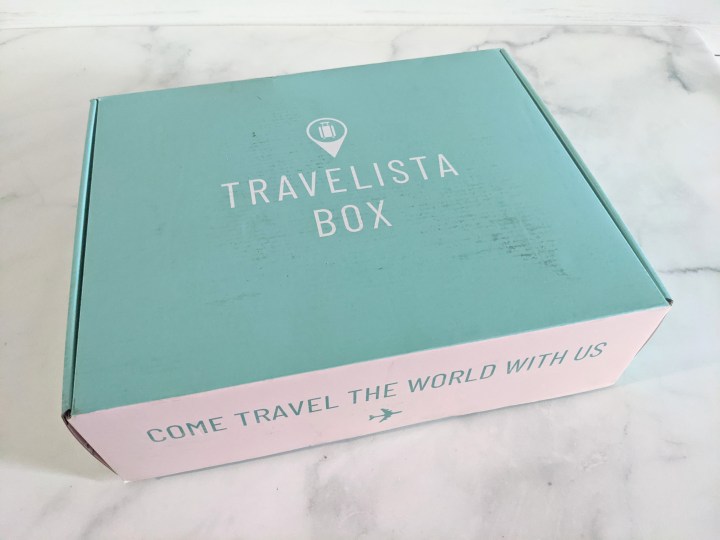 Travelista Box is a new quarterly Canadian subscription box curated by travel professionals to bring the world to your door, every season. It's an immersive experience to remember or discover new destinations. Every box includes 5-8 Premium lifestyle products along with a destination guide and supports small businesses and artisans. Items can include jewelry, home decor/stationery, drinkware, clothing, etc. The box is $99 CAD + $10 shipping (Canada) or $15 (USA).
DEAL: Get $10 off your first box! Use this link and use the coupon code 10OFFVIP.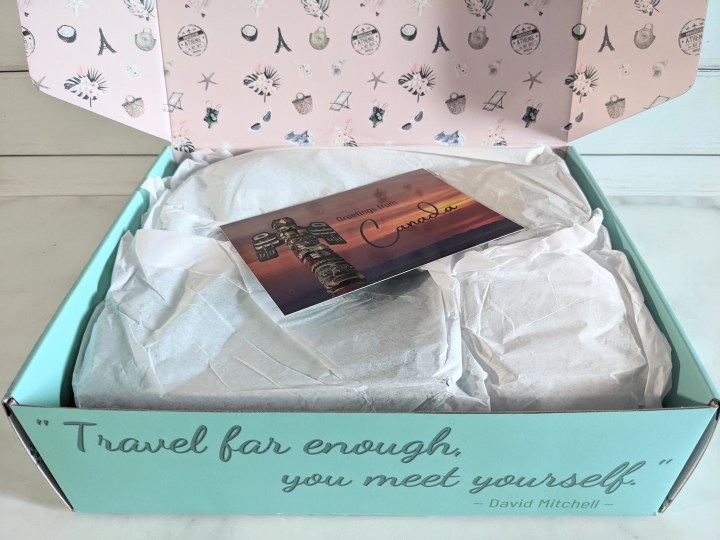 Everything is nicely wrapped with a welcoming postcard. This month, we are visiting Canada!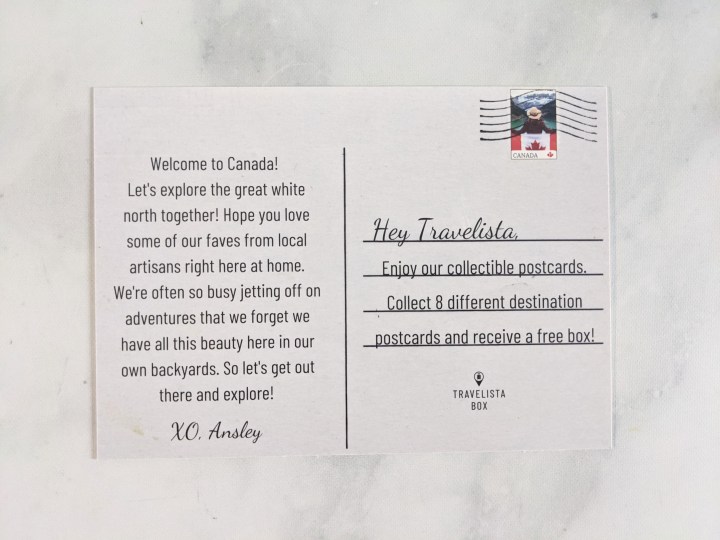 If you collect 8 different destination postcards, you can receive a free box!
I see a lot of fun things in this quite heavy box!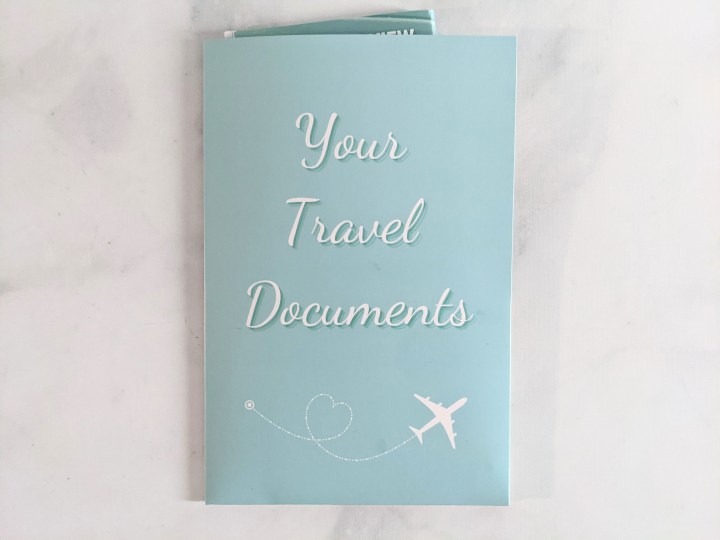 First thing you'll find in your box are Your Travel Documents.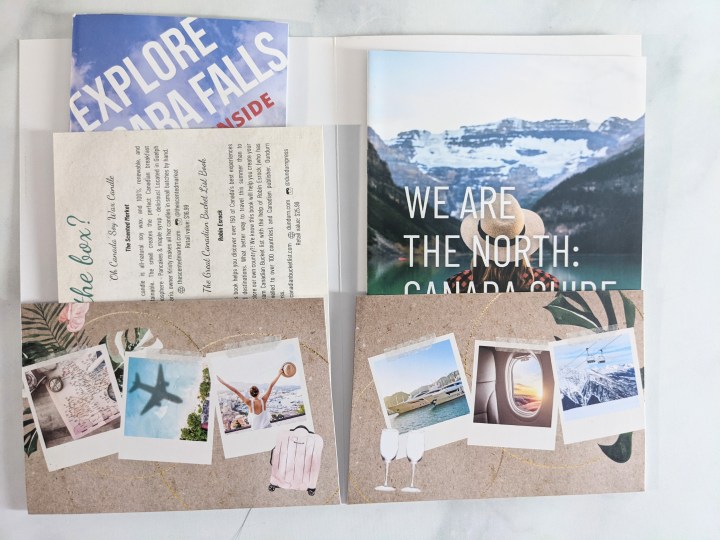 I love the presentation on all the documents for this box, it really feels like you just booked your trip at the travel agency.
We get a full list of all the items included in the box, as well as the merchant they're from, the retail value and why the items were chosen.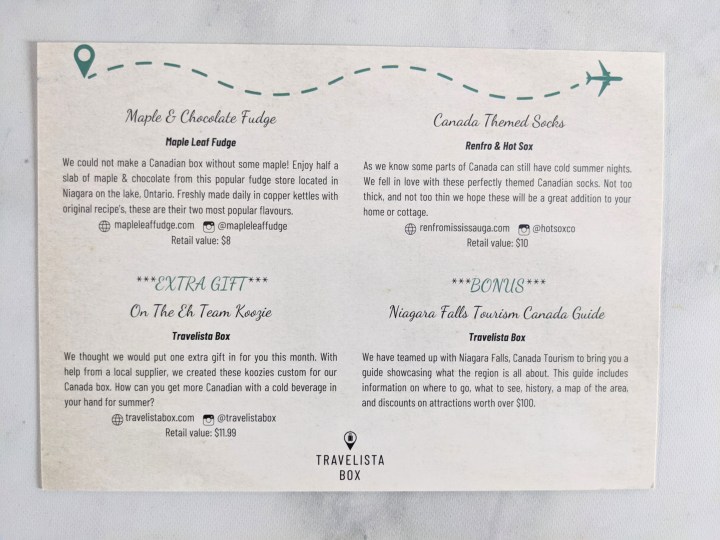 This month's has 6 items, plus an extra gift and a bonus Niagara Falls.
This box is all about the North : Canada.
Inside the guide, you have Travel Tips, a recipe (Nanaimo Bar), and interview with Robin Esrock, the author of the Great Canadian Bucket List (one of the items in this box), and some game and trivia.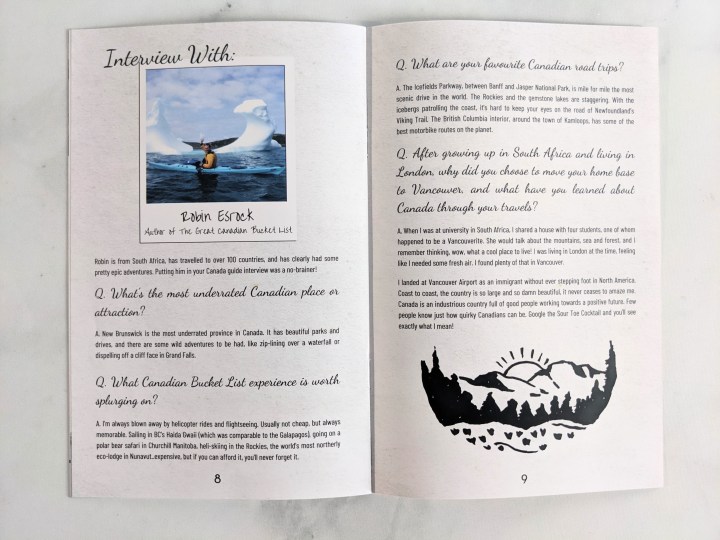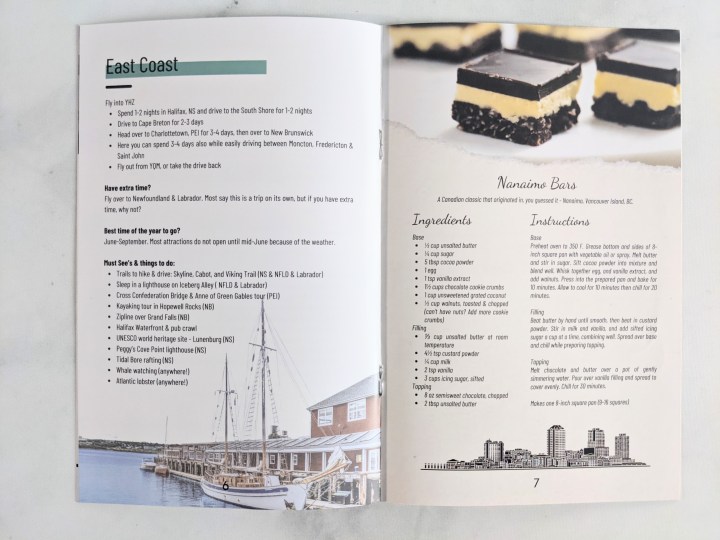 The Nanaimo Bars are a classic for a reason, they are delicious!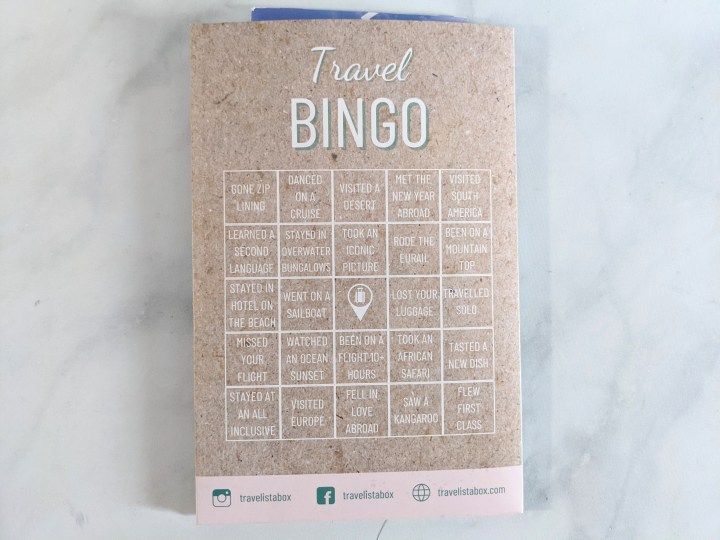 At the back of "Your Travel Documents", you have this fun little bingo card. Honestly, I was ONE square away from a couple of Bingos!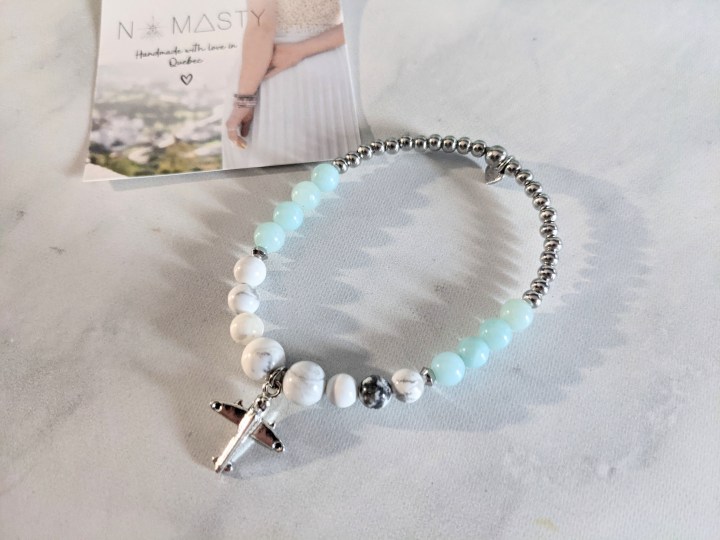 Amazonite Airplane Bracelet by Namasty. This adorable bracelet is made with white Howlite, light blue Amazonite and stainless steel beads. The little airplane charm adds a nice touch to a beach inspired bracelet!
Travel Trivia Card Game by Distributor Raincoast Books. This is a fun game to play with your friends and family around the camp fire or inside on a rainy summer day.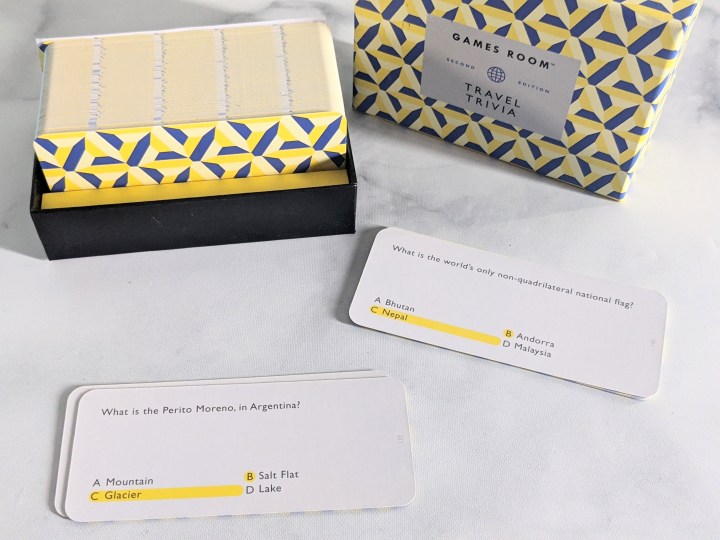 Each card has a question and four possible answers. The right answer is highlighted but if you want to play with a 50/50, you can give the highlighted letter as the possible answer.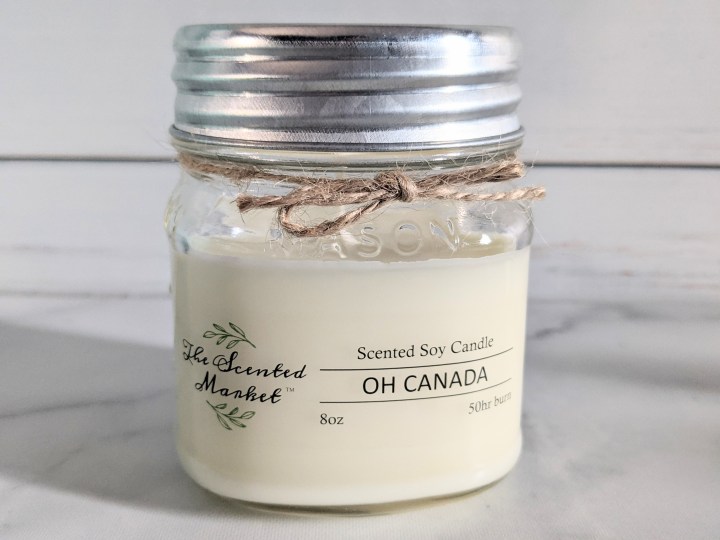 "Oh Canada" Soy Wax Candle by The Scented Market. This fragrance is said to be inspired by pancakes and maple syrup, but I would say it's more of a sugar fudge with a hint of burned sugar (in a good way!). It's smell so sweet, you almost want to eat it!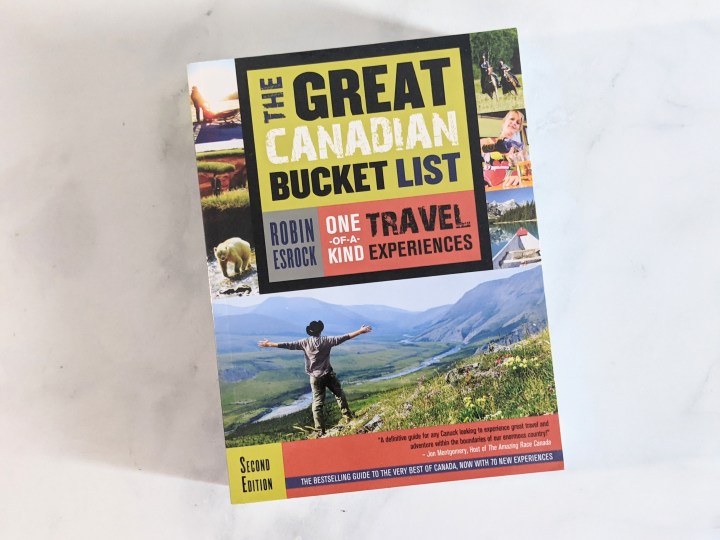 The Great Canadian Bucket List by Robin Esrock. This book contains over 150 of Canada's best experiences and destinations.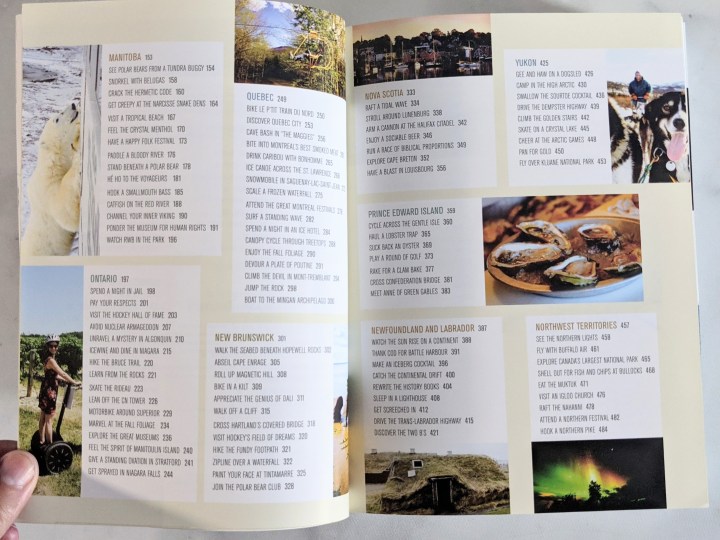 It covers every provinces and territories.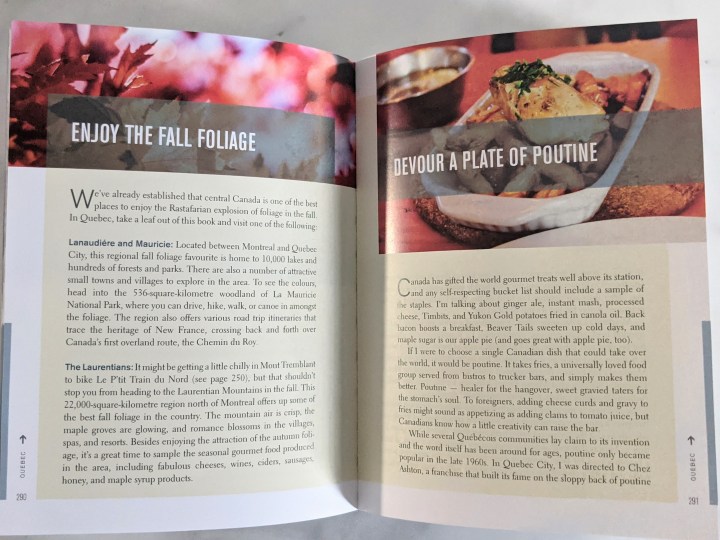 This page layout is no surprise for anyone living in Quebec : foliage and poutine!
There's a bit of everything in this book, including Top RV Destinations.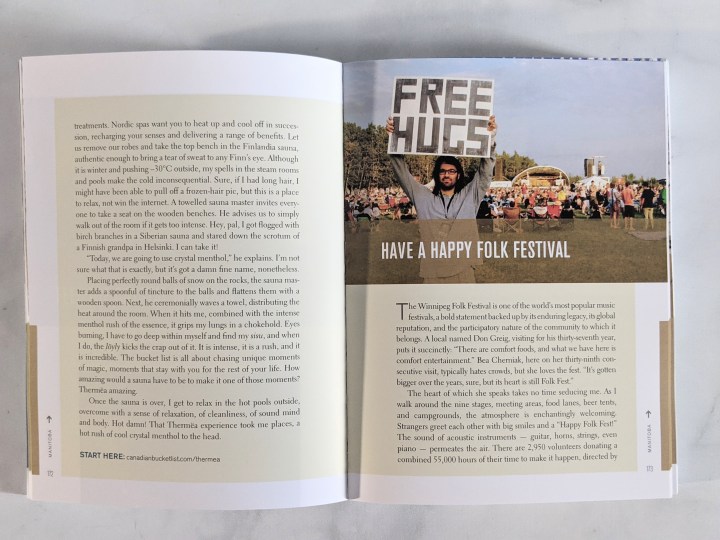 There's also a lot of trivia about places and experiences. Even though I doubt I will be travelling to all of these places, it's nice to read about what makes them unique.
Maple and Chocolate Fudge by Maple Leaf Fudge. No wonder these two flavors are the most popular flavours, they are delicious! They are smooth, buttery, and perfectly sweet. They didn't last long…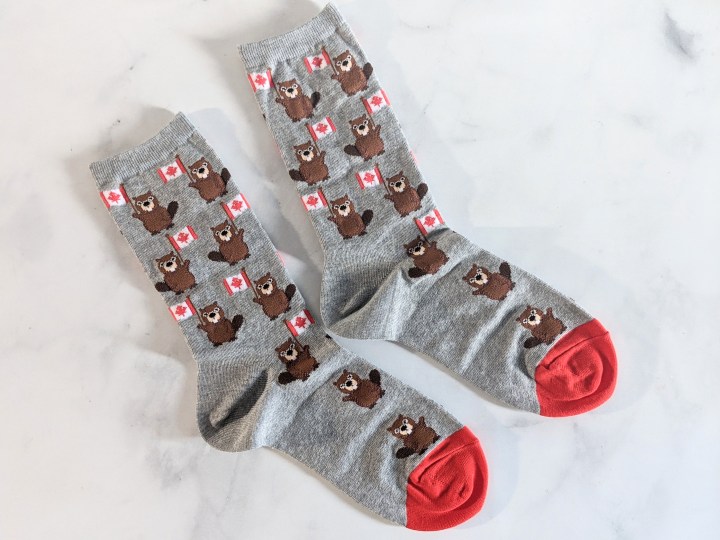 Canada Themed Socks by Renfro & Hot Sox. Yes, Beavers with the Canadian Flag!
Look at these little cuties! I'm in love with these socks!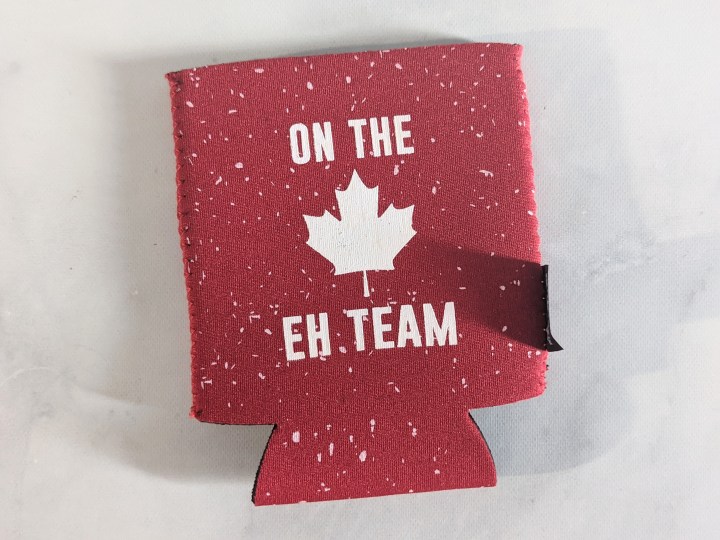 On the Eh Team Koozie. I may be Canadian, but I sadly don't use the "eh" myself (I didn't grow up in an english speaking house), but I do hear it often. It's a fun reminder of how we are seen outside Canada!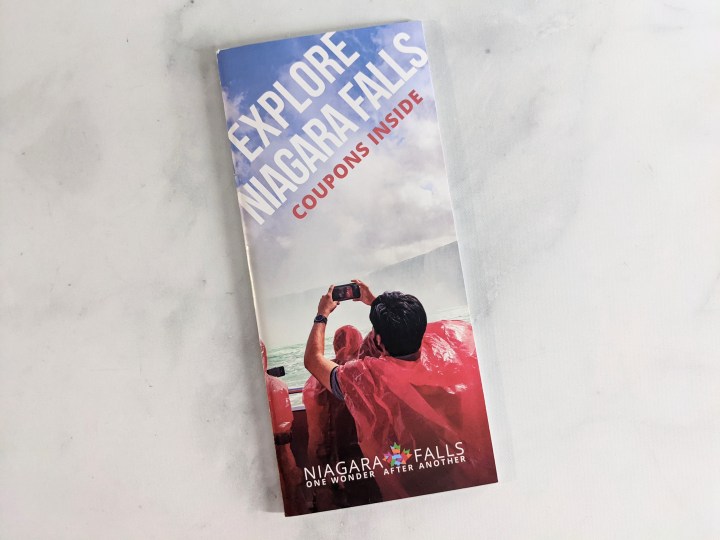 Bonus item : Niagara Falls Tourism Canada Guide.
This is the information guide on where to go, what to see, and map of the areas with discounts on attractions. I love looking at these guides when I travel to a different city to have a better idea of what the city has to offer.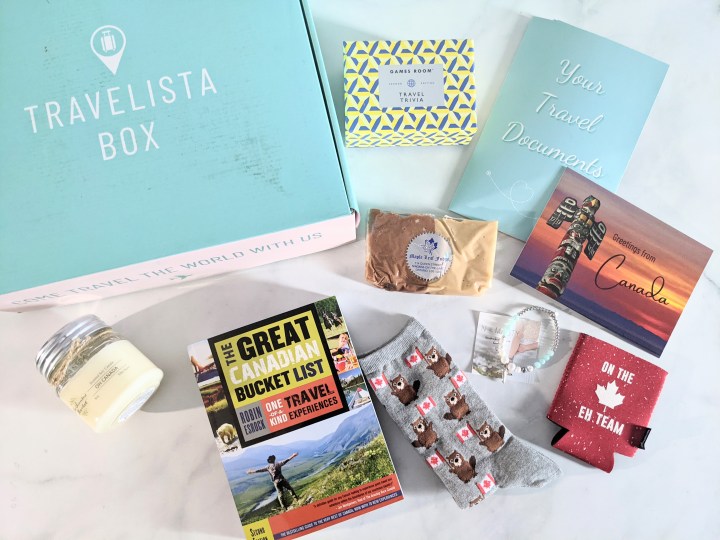 This was a fun box. As a Canadian myself, it was fun to see a box around such a vast Country and I think all the items captured the spirit of Canada, from the list of destinations and experiences you can discover across Canada to the beaver socks, and the maple fudge. I really like the addition of the Travel Trivia Games Room not only to play with friends and family in a cottage by the lake, but also to entertained the whole family on long car trips! Next Destination is France!
What do you think of the Travelista's Box?