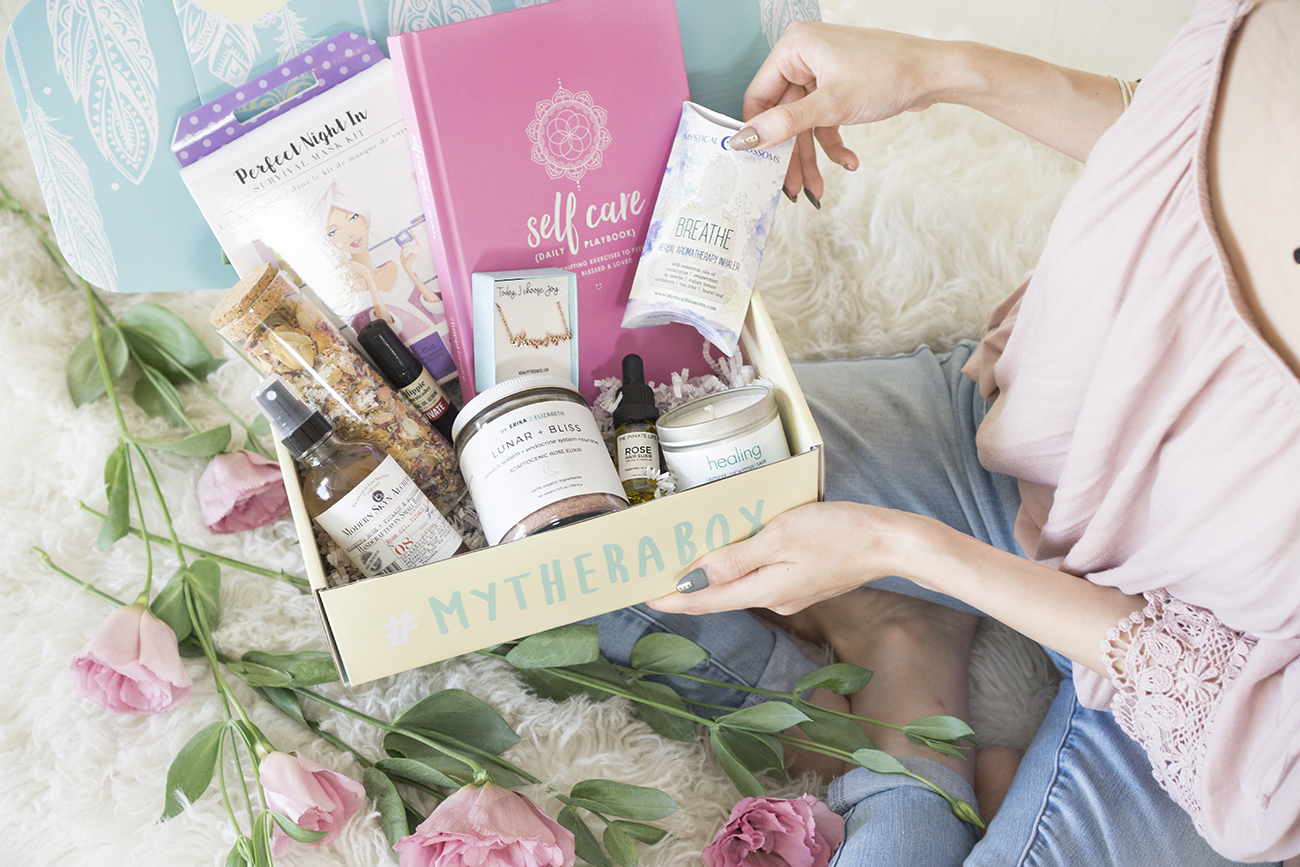 We have the first THREE spoilers for the September 2021 TheraBox! The theme is IT'S FALL Y'ALL BOX!
Embrace and manifest everything you love about fall with this box! Reserve your IT'S FALL Y'ALL box with over $190+ worth of goodies!
DEAL: Get 10% off your first order! Use coupon code HELLO10 at checkout.
Each box includes:
FOUR SIGMATIC MUSHROOM WITH CACAO + REISHI (CHILL) $20
It's Fall Y'all, which means it's the perfect time for warm & comforting fall drinks to cozy up with this season. The perfect drink for those chilly autumn nights, Four Sigmatic's Mushroom Cacao Mix with Reishi in Chill tastes like dessert and feels like a dream. It's hot chocolate reinvented, absolutely delicious, just a little decadent, and undeniably good for you. This incredible blend of vegan protein include ingredients like: Reishi mushroom which features occasional stress supporting qualities, perfect for a relaxing evening unwind; Unrefined cacao powder, which is grown at high altitudes in the Dominican Republic and is great for digestion; Coconut palm sugar, AKA the maple syrup of the tropics, AKA your new favorite sweetener, with just 2 grams of sugar (which for reference is like 1/10th of a banana); Cinnamon which has antioxidant properties; Cardamom which use dates back thousands of years, an essential spice in Ayurvedic cooking and supports digestion; and Stevia extract to balance out the Reishi. Organic, fairtrade, gluten-free, dairy-free, plant-based, no sugar, with only 2g coconut sugar, and rigorously lab-tested — this warm chocolatey goodness is as good-for-you as it tastes!
LAGUNA HERBALS HERBAL EYE BALM $60
Give your eyes a much-needed tropical break with this refreshing, fast-absorbing, ultra-moisturizing balm that instantly nurtures and rejuvenates the delicate eye area. Crafted with a unique blend of natural oils (sunflower, safflower, and grapeseed) with an organic, whole plant botanical infusion (chamomile, rose, calendula, mullein, and plantain) plus a host of synergistic antioxidants, this super hydrating herbal eye balm helps boost skin cell regeneration, reduce puffiness and reduce the look of fine lines while fighting free radicals for bright and glowing eyes. This multi-purpose skin savior can also be used on the entire eye area and can double as an effective yet gentle makeup remover. 100% natural, organic, vegan, cruelty-free, and free from harmful shenanigans, it's cooling, quenching and downright delectable — a tropical treat that will surely illuminate your wide, bright eyes this season!
SEOULKLEEN PROBIOTICS BALANCING CLEANSER $25 
A luxurious way to remove every last trace of makeup while purifying, cleansing and refreshing your skin, leaving it soft to the touch is what the Seoul Kleen's Probiotics Cleanser is all about! Refreshing water-based face cleanser removes dirt, impurities and makeup. Probiotics gently clean the skin and lock in moisture and improve skin smoothness. This unique all-in-one cleanser and makeup remover deep cleans pores without stripping or drying the skin for a soft, supple, and renewed complexion! It has a multi-action formula brimming with an exclusive combination of essential oils that work together to craft a powerful, yet gentle formula to lift away impurities for a radiant complexion! An all-natural, organic and vegan alternative to traditional cosmetic removers that would certainly be an amazing addition to your skin-care ritual!
Plus, we have the full reveal of the August 2021 TheraBox! The theme is SLUMBER BOX!
Relax and lay your head on the pillow — give your body the rest it deserves with this box! Click the button below to reserve your SLUMBER box with over $200+ worth of goodies!
Each box includes:
Batch Dream CBD Oil Tincture (1000 mg) $74.99
Vitamasques Multivitamin Sleeping Mask $25
Essence Self Care Bundle $21.99
Professor Herb Mint and Eucalyptus Night Cream £18.99 ($25.87+ USD)
Grace & Stella Hot + Cool Gel Bead Eye Mask $18
Tub Tonics Full Moon Bath Bomb Set $9.99
Moment Hibiscus Dragonfruit Botanical Water $5
Habit Nest The Sleep & Evening Routine Sidekick Journal $28.90
Are you getting TheraBox?