The Nick Box brings back the most memorable 90's Nickelodeon characters through a quarterly subscription box for $49.99 per box plus $7 shipping. Each box is filled with nostalgic goodies like plush, apparel, toys, and other unique items from famous Nickelodeon shows like Hey Arnold!, Rugrats, Catdog and a lot more.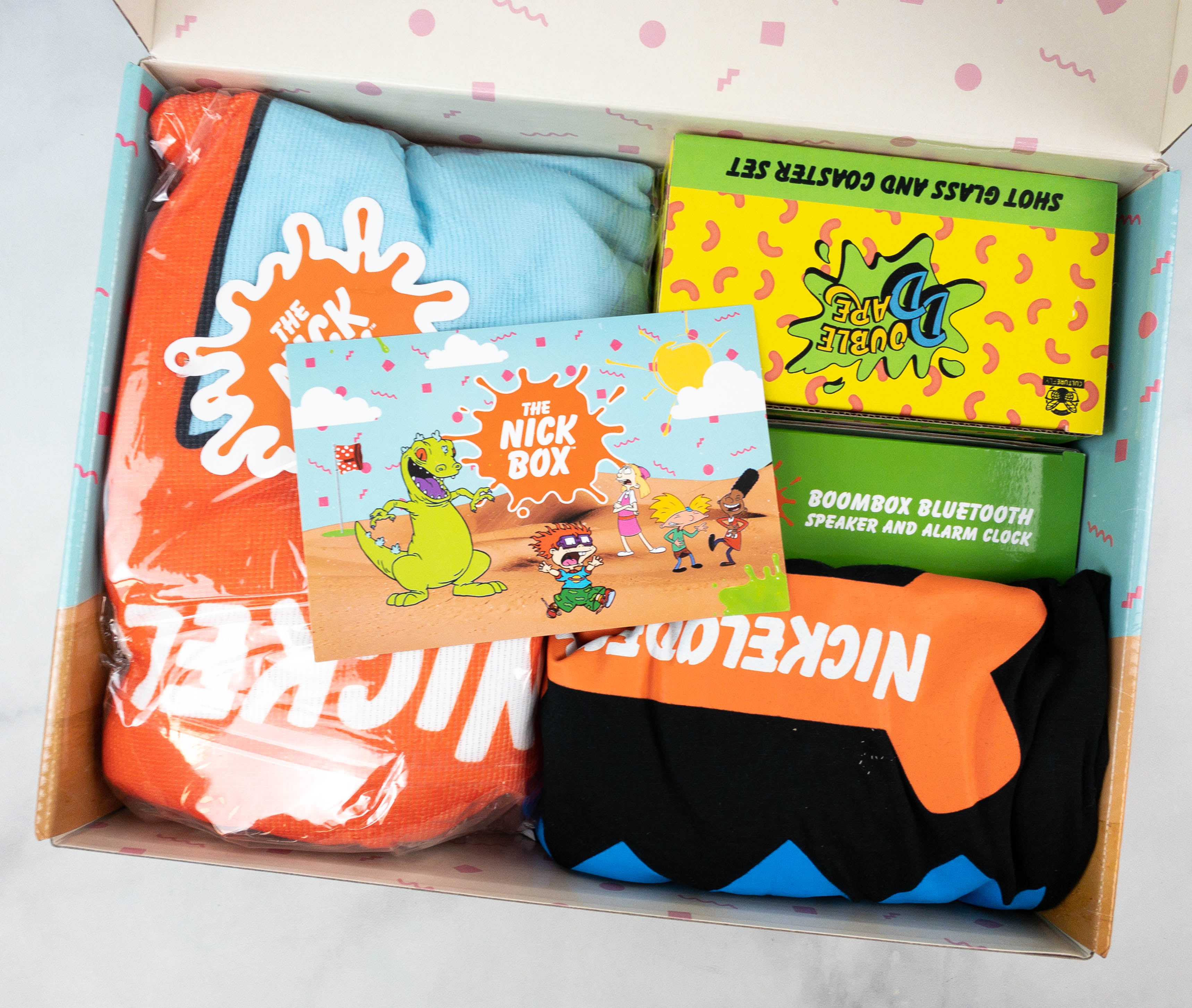 This month's theme is 20TH BOX CELEBRATION!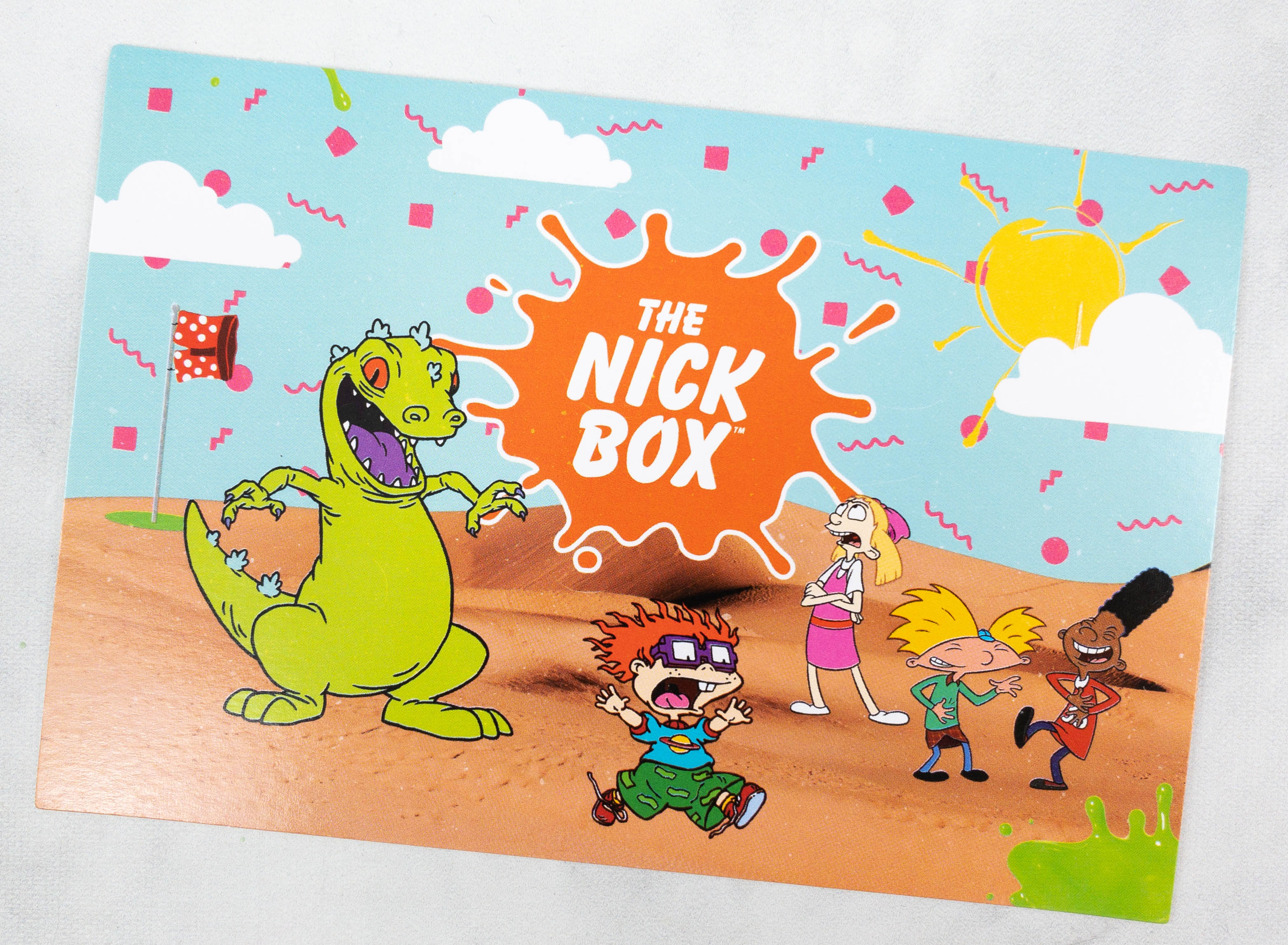 It includes an information card featuring some of the most popular characters from Nickelodeon!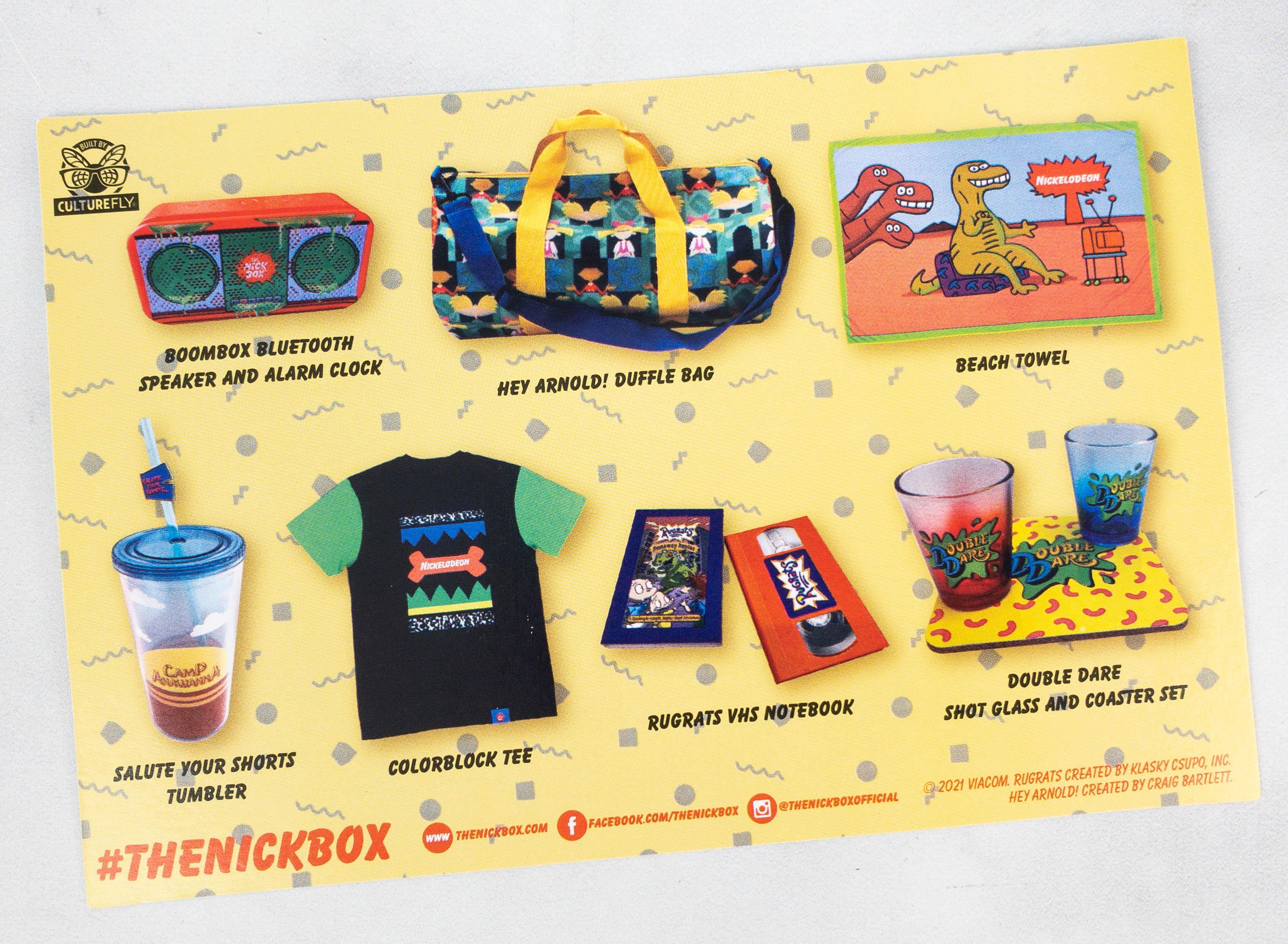 At the back of the card is a list of all the items inside the box, along with photos.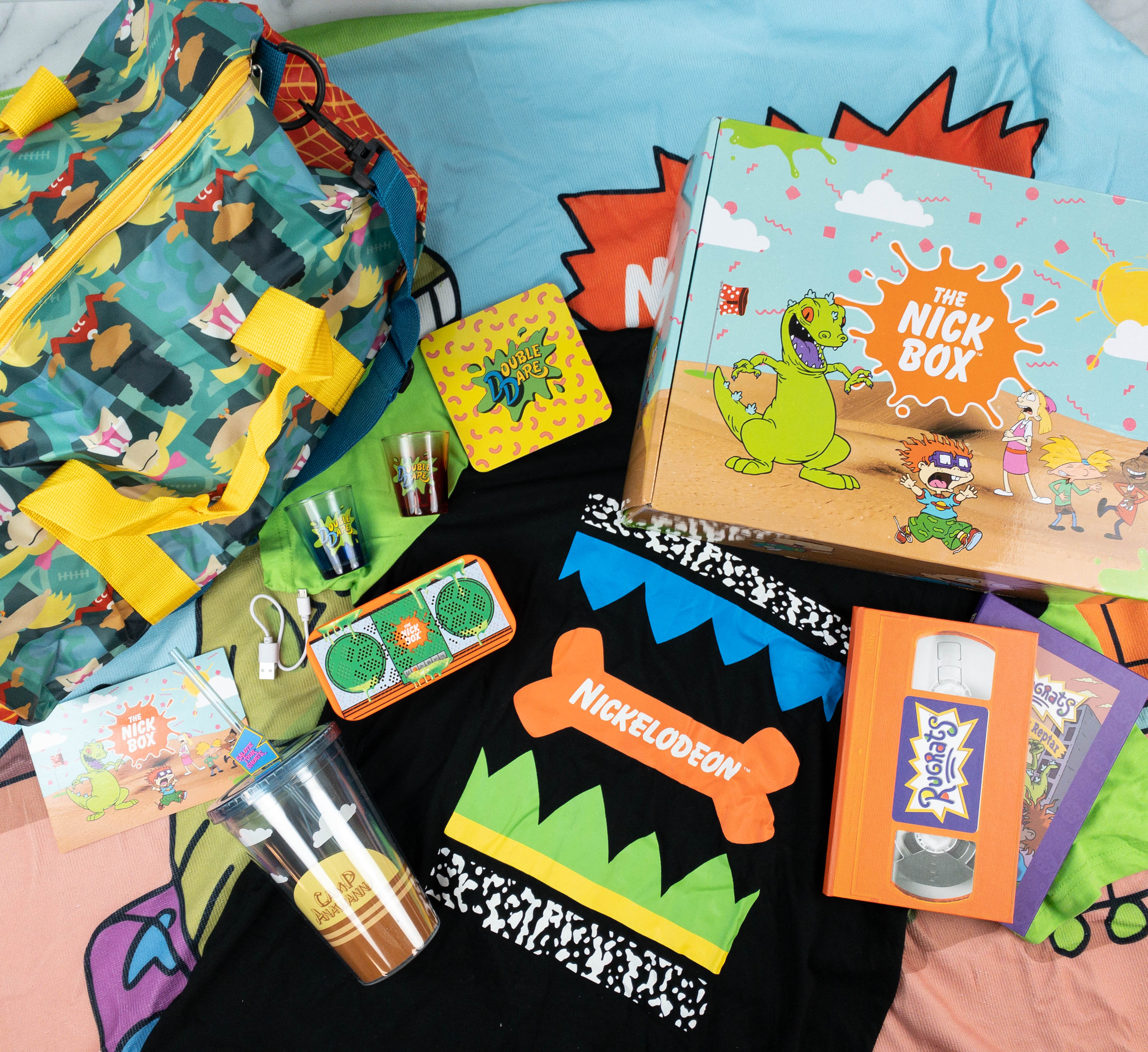 Everything in the Summer 2021 box!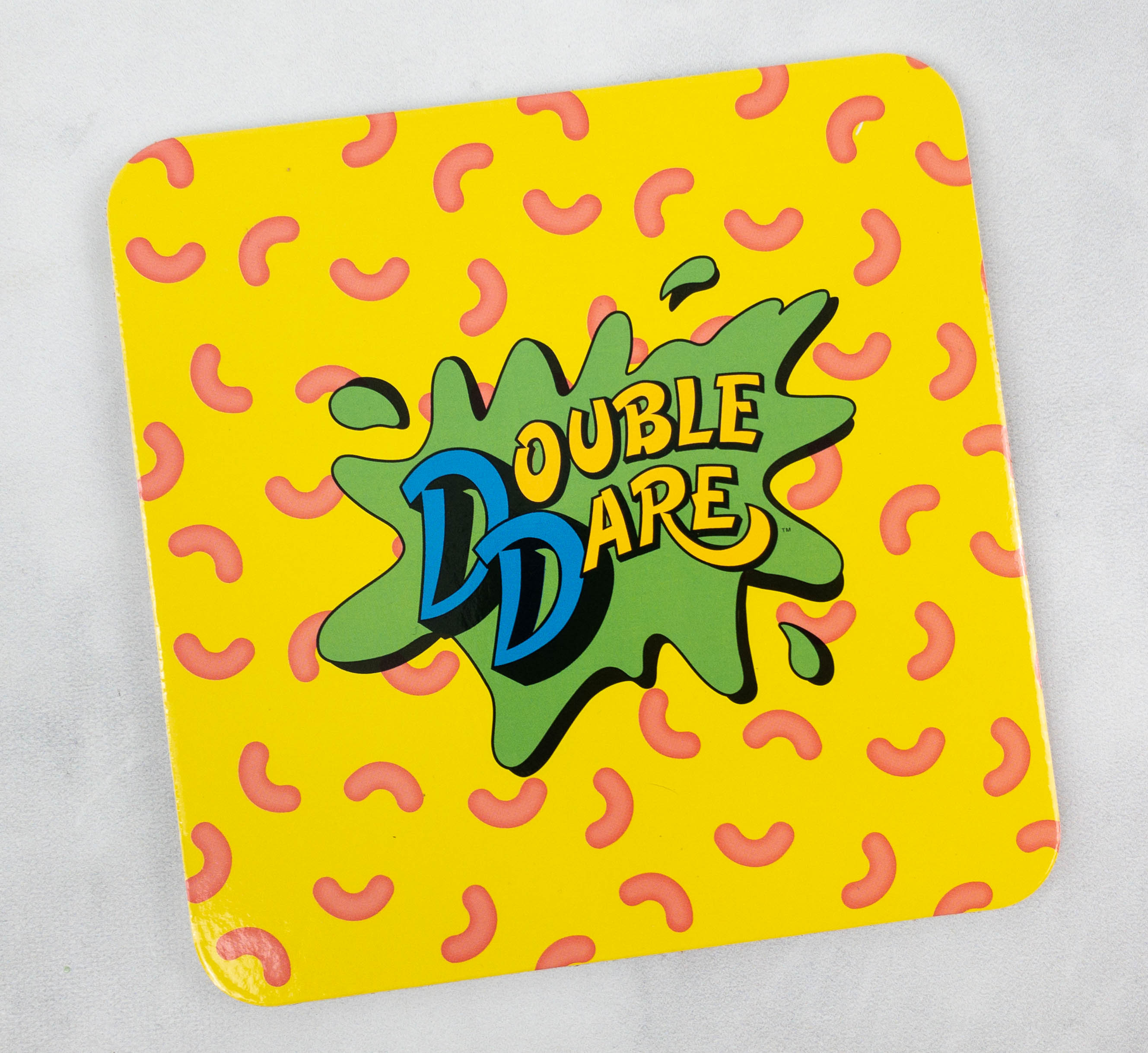 Double Dare Shot Glass and Coaster. It's a fun Double Dare game that comes with a shot glass and coaster.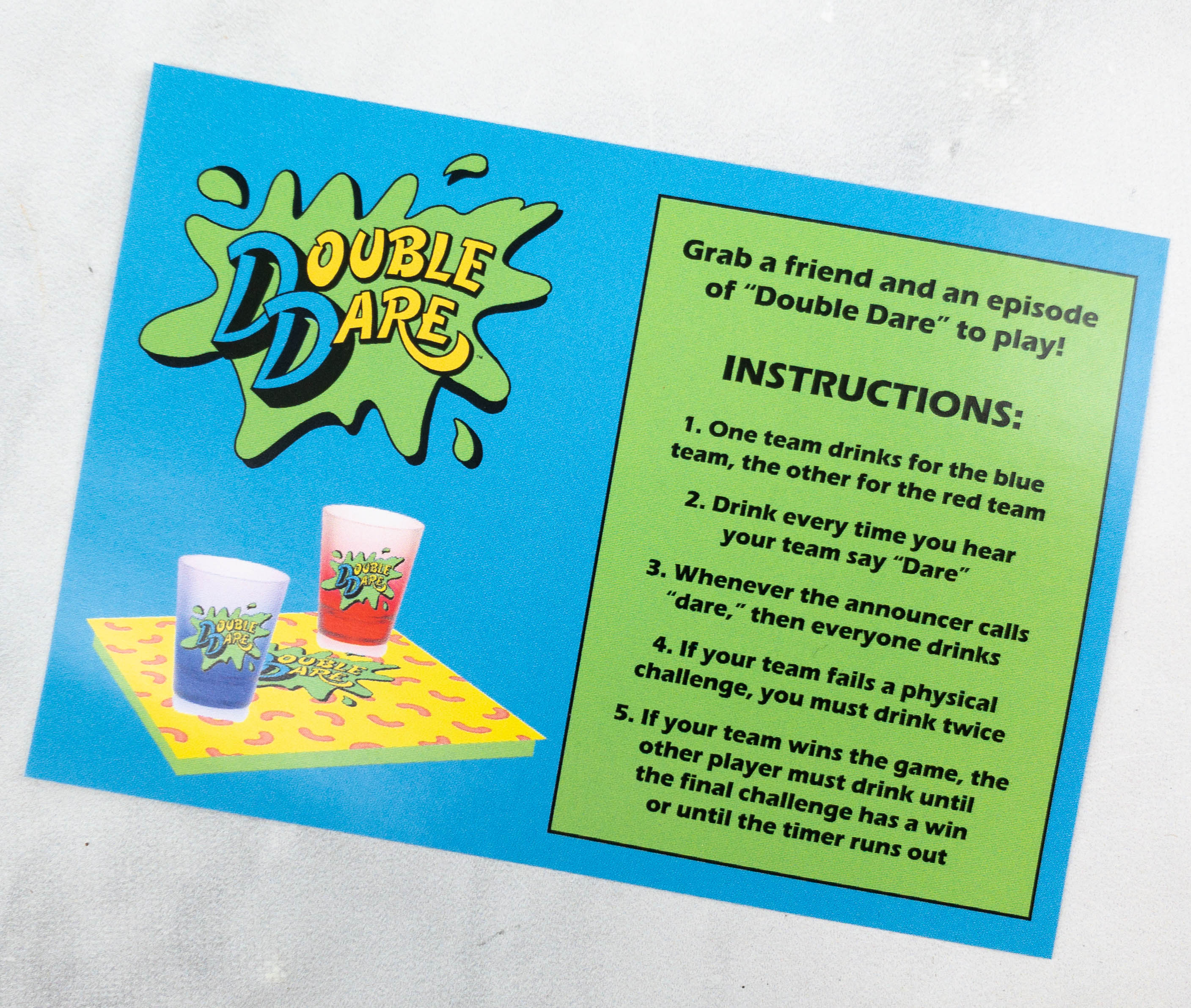 It also came with a card that contains instructions on how to play the game. After so many "toothpick holders" I'm legitimately shocked to see this. It also puts it a bit out of the realm of for the kids, but that's mostly ok – this box is designed for nostalgic adults.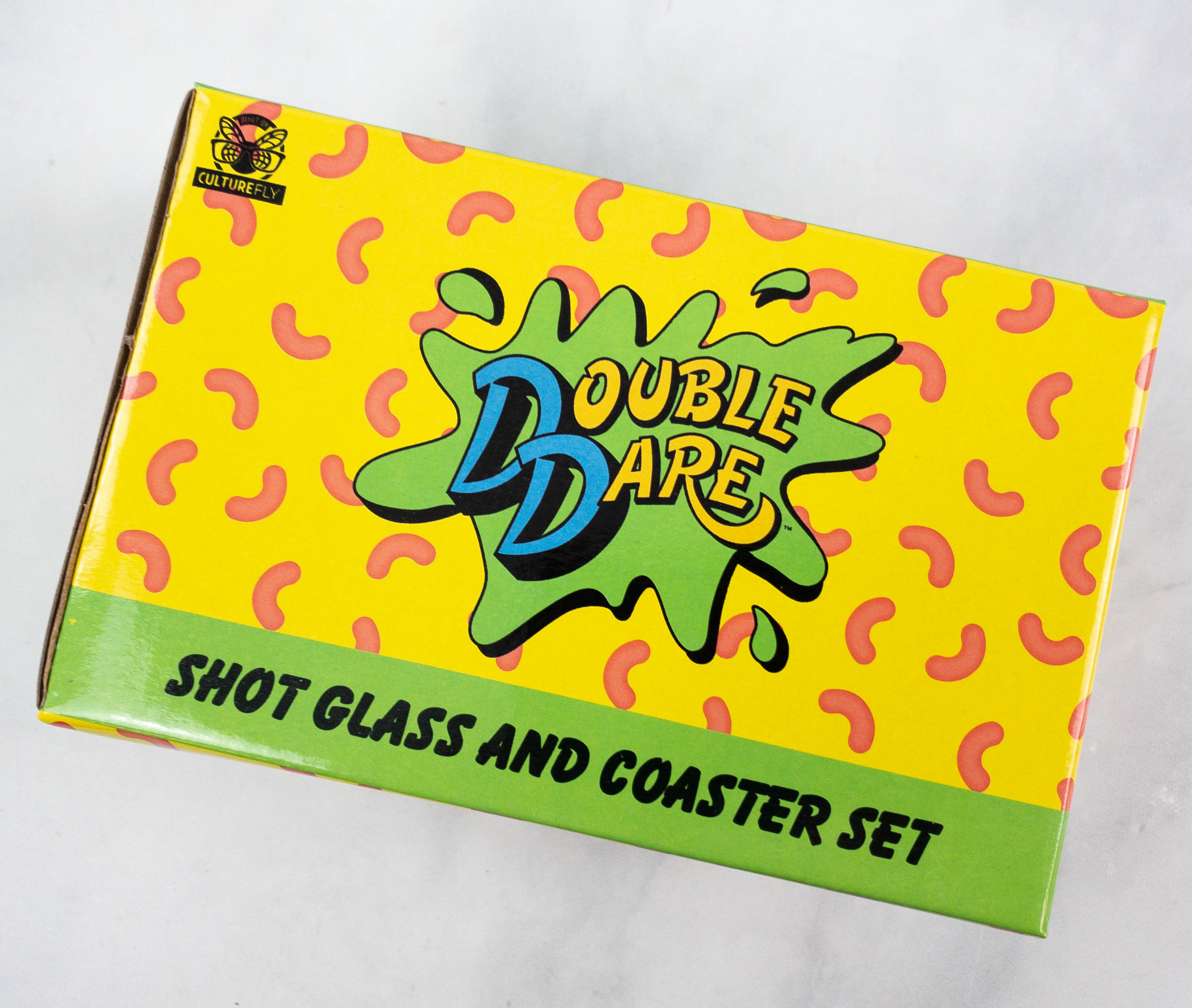 The shot glass and coaster came in a separate box.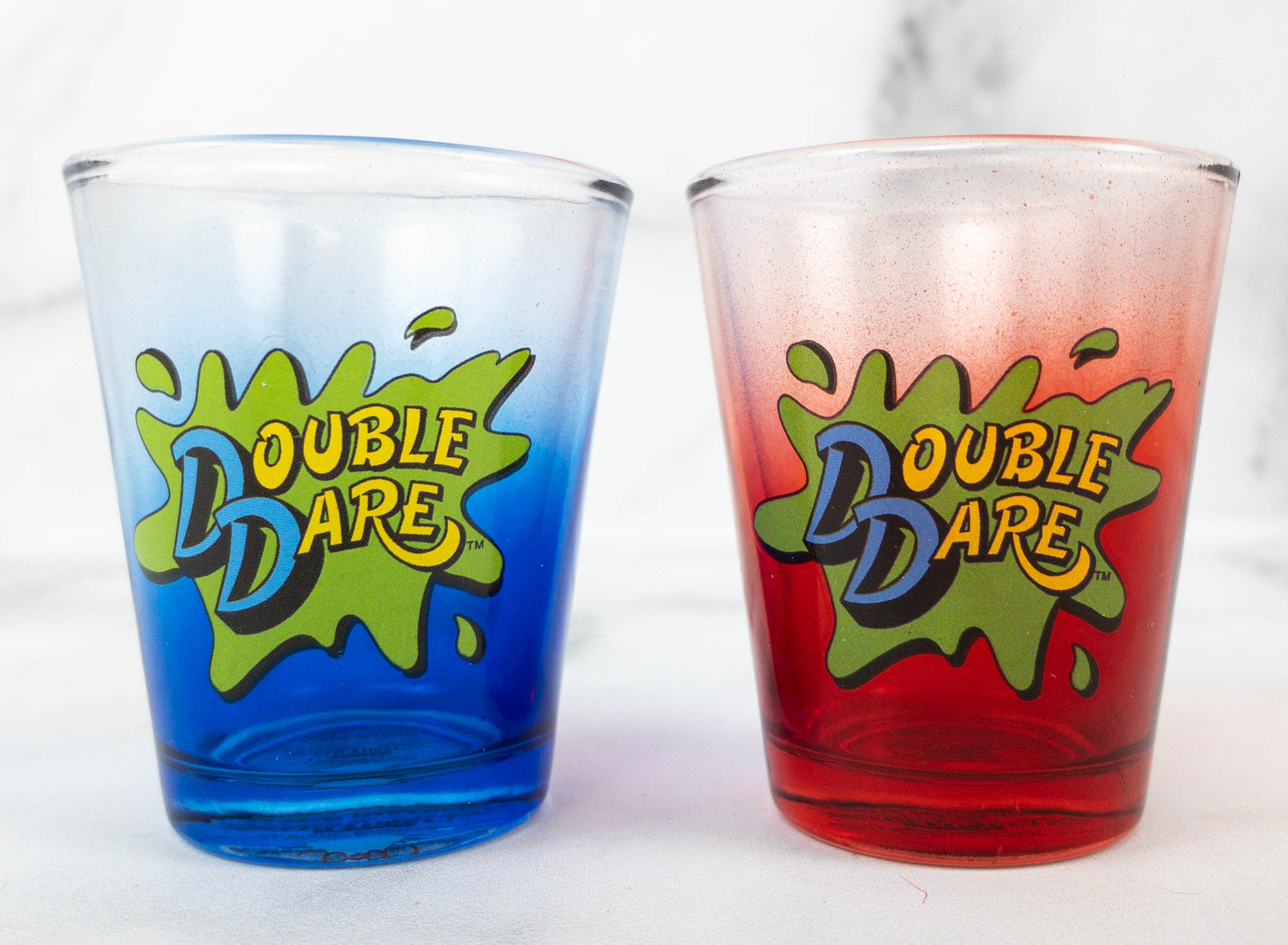 The first glass is blue and the other one is red.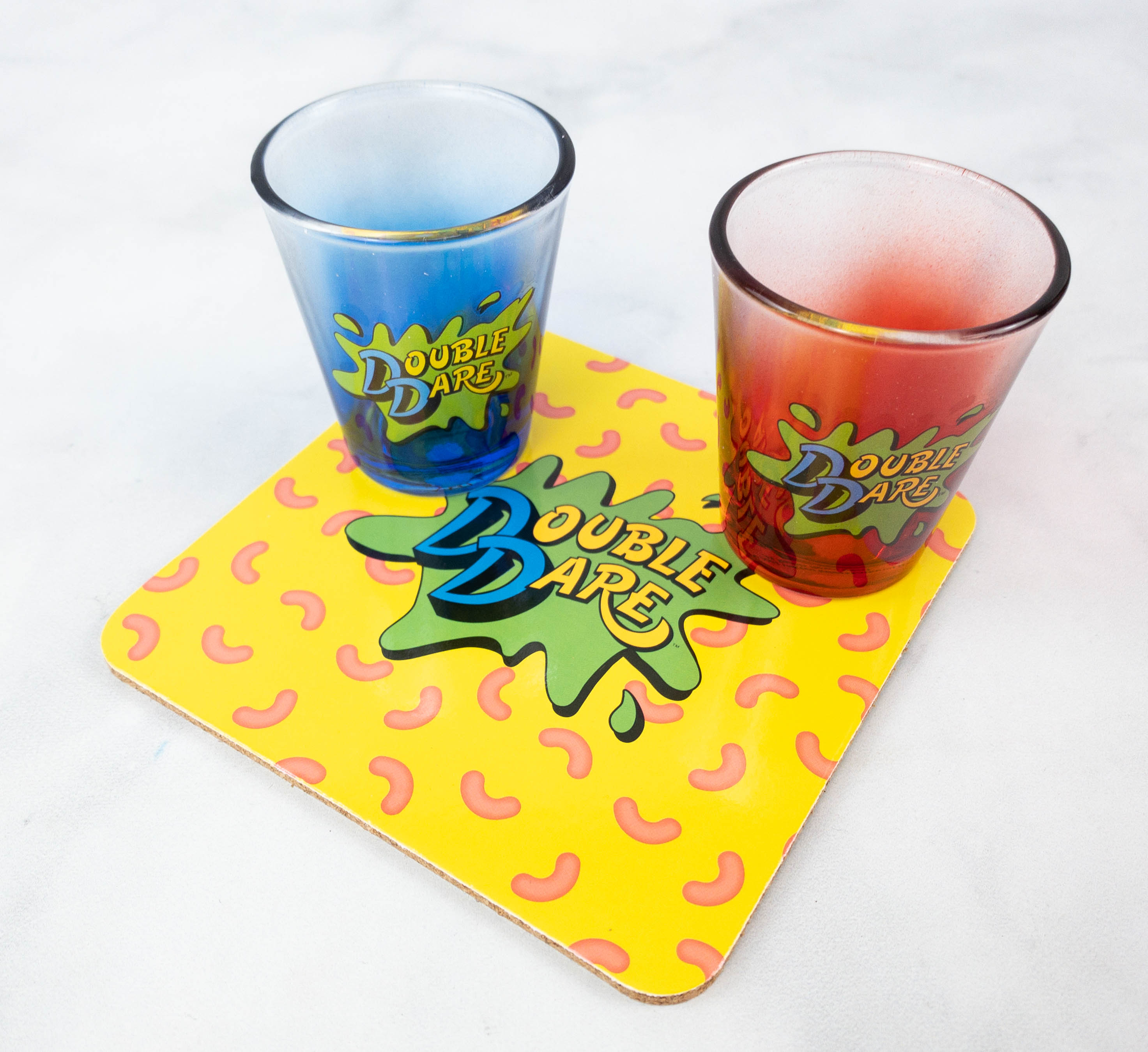 The game can be played by 2 teams and you can have as many players as you want for each team!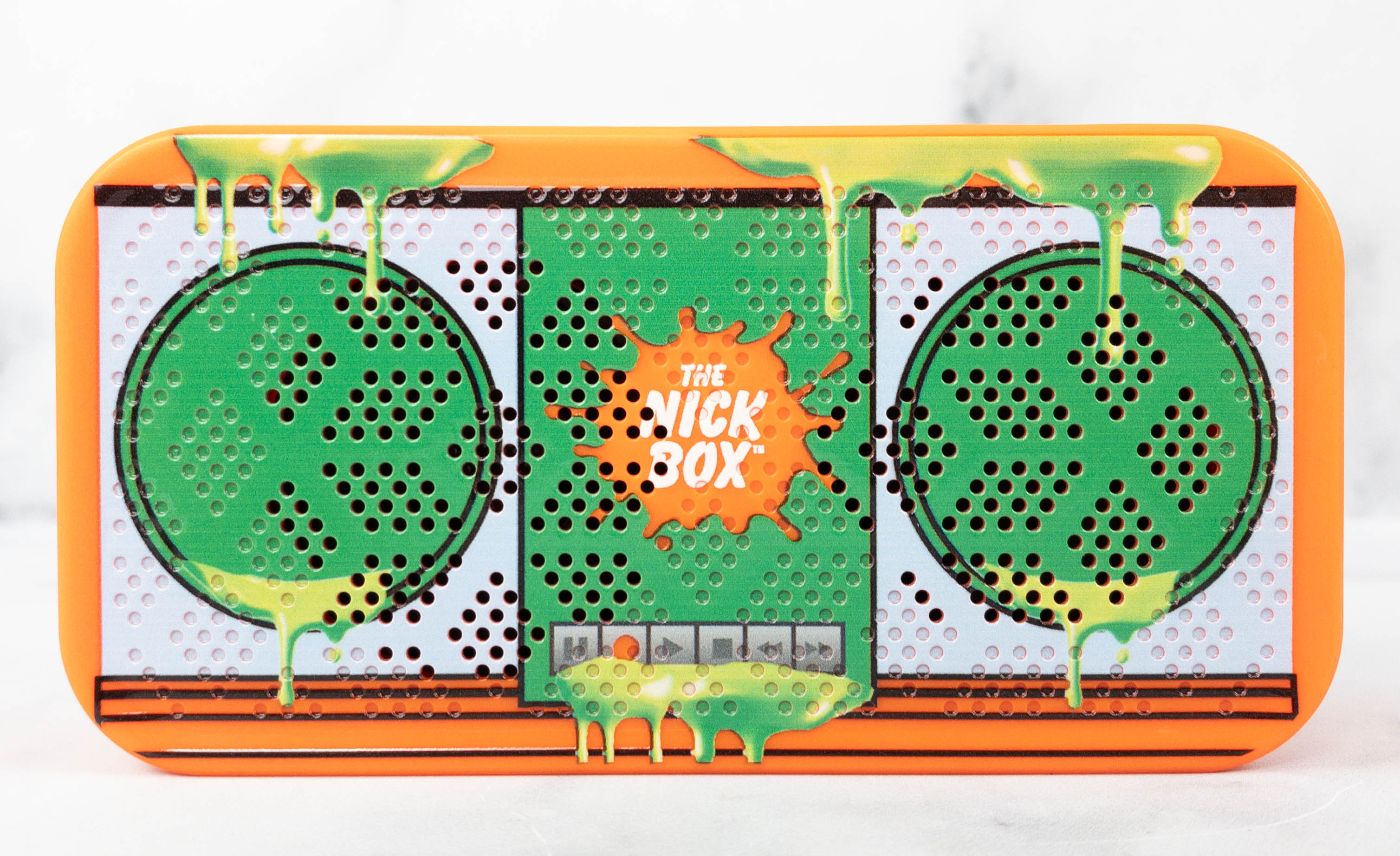 The Nick Box Bluetooth Speaker and Alarm Clock. Here's another awesome addition in this quarter's box, an alarm clock that also works as a Bluetooth speaker. It comes in orange and the design is inspired by a boombox!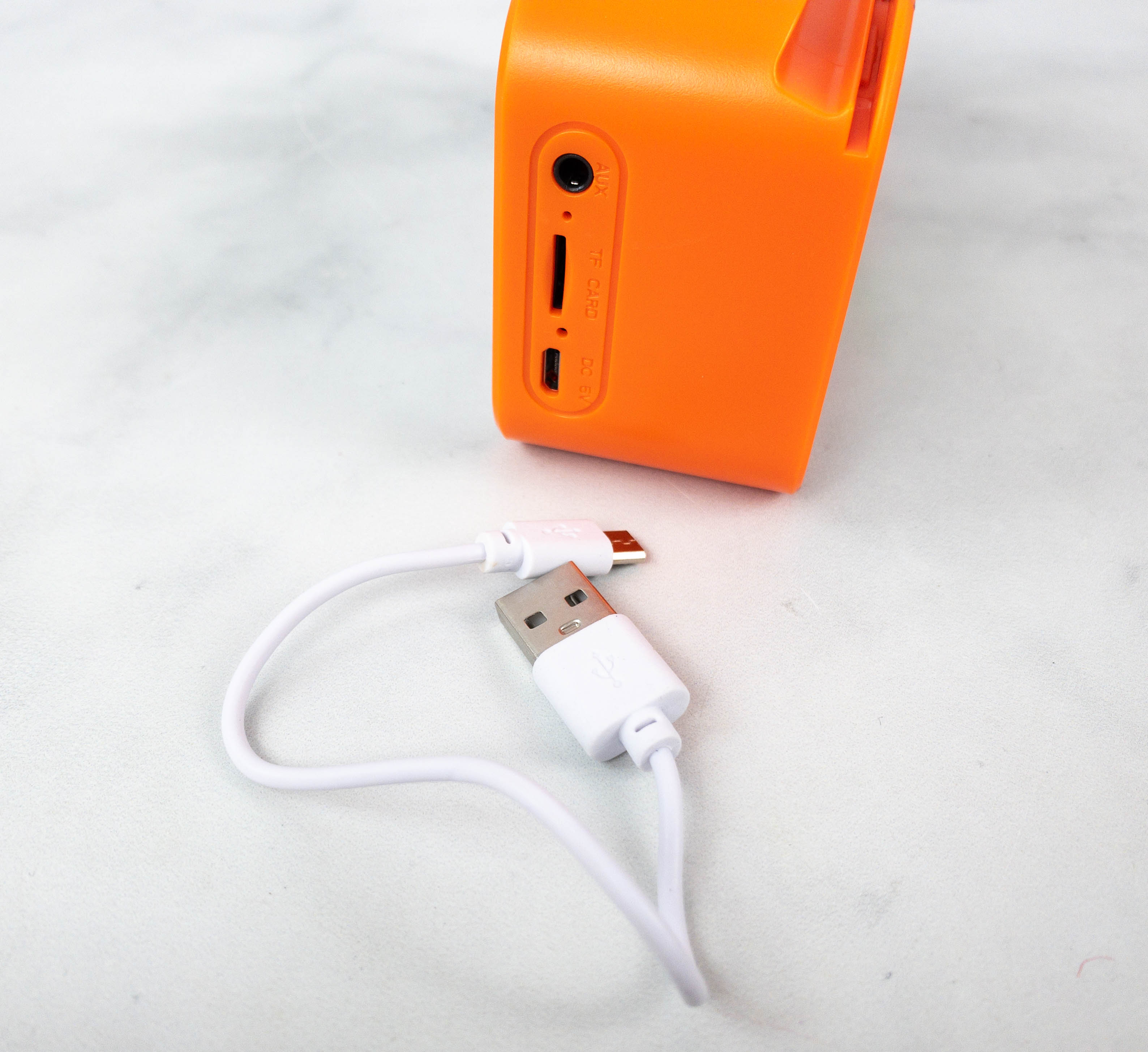 It also came with a cord that can be used for charging.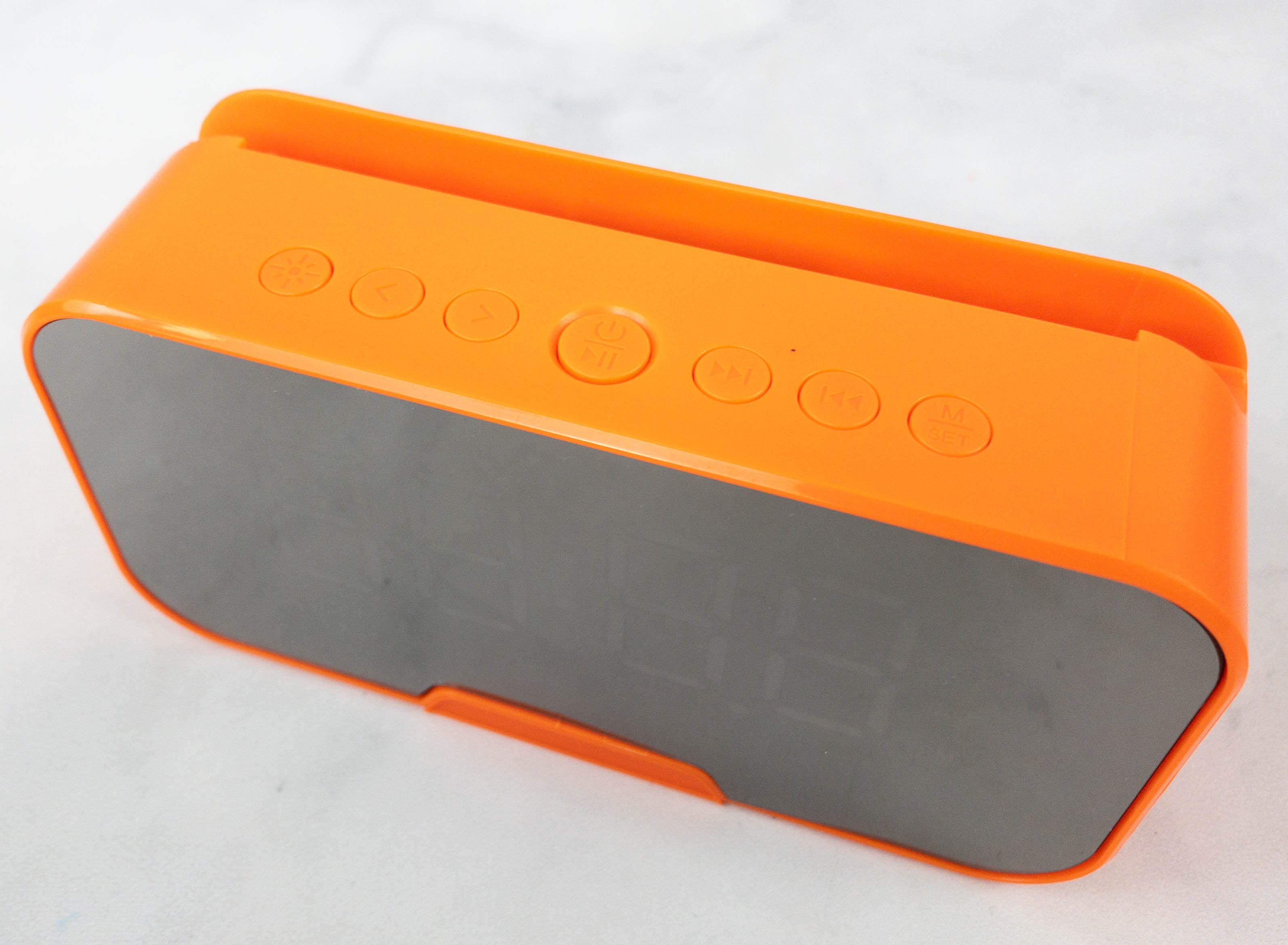 On top, there are buttons that can be used to operate and set the clock.
Salute Your Shorts Tumbler. The box also includes a tumbler inspired by Salute your Shorts, a show focused around the life of young campers at Camp Anawanna. It comes with its own lid and a reusable straw, for convenient drinking anywhere I go.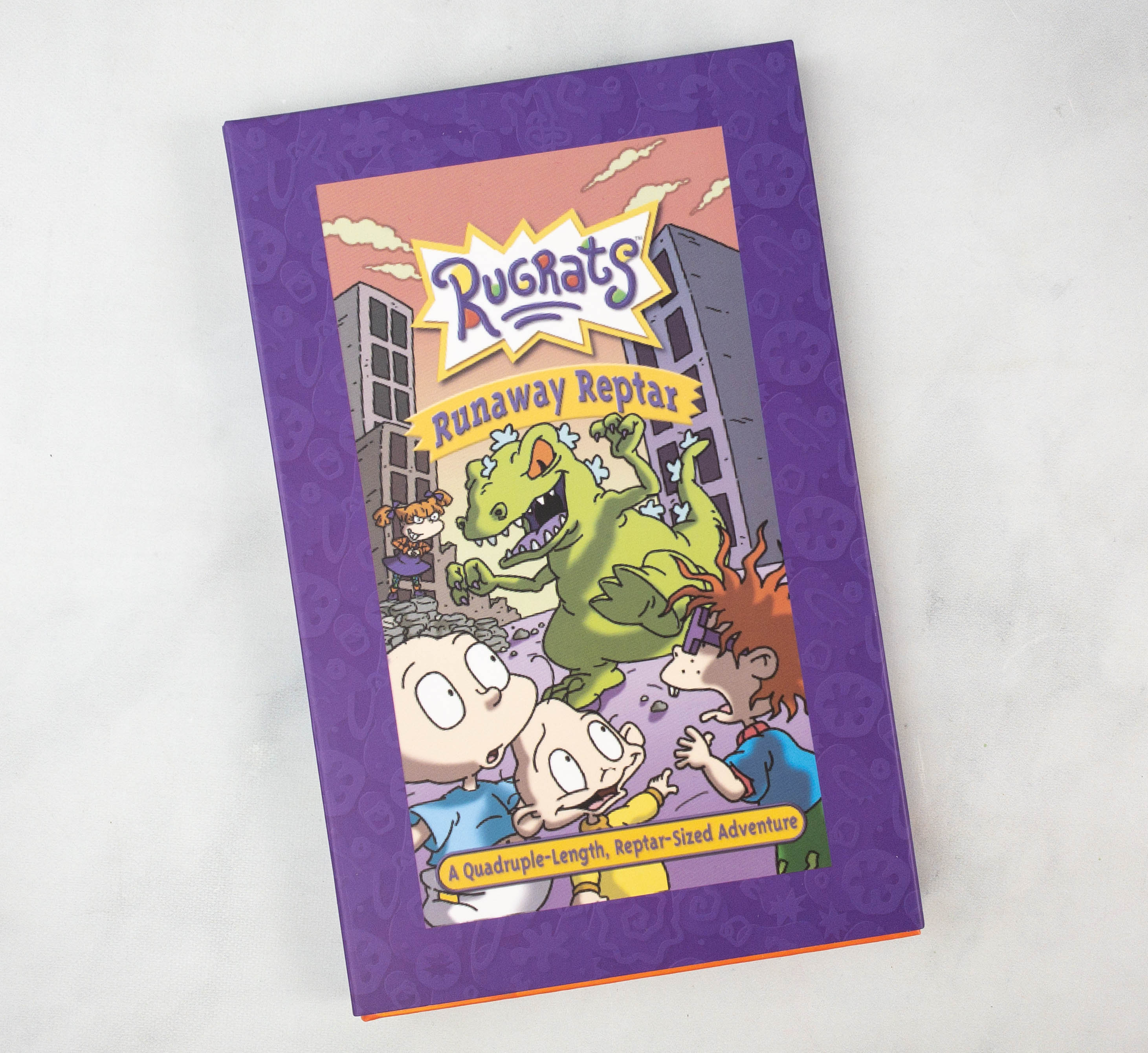 Rugrats VHS Notebook. This notebook is inspired by the Rugrats and VHS tapes! The cover sleeve features Rugrats' television special from Season 6, entitled Runaway Reptar.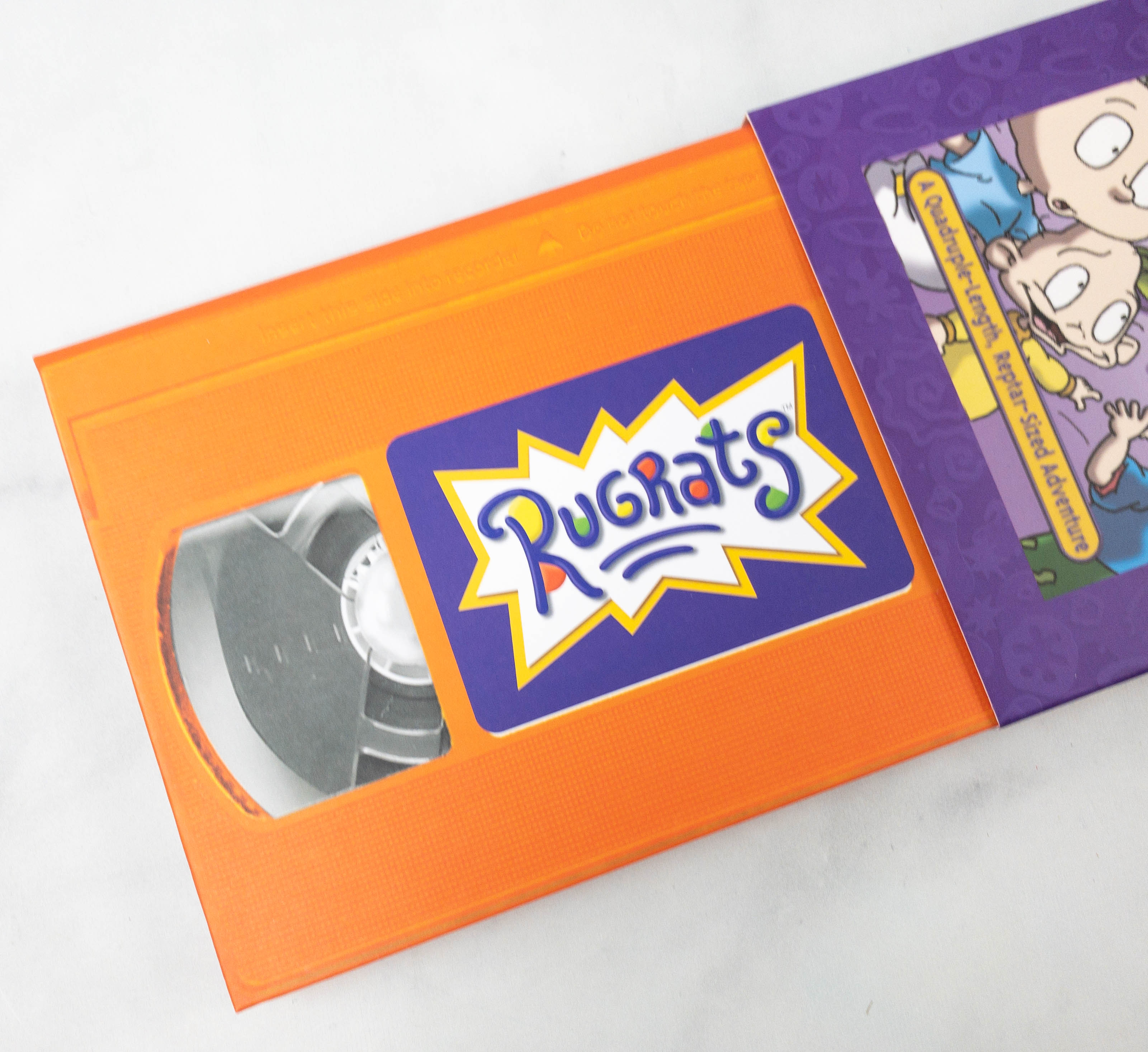 The notebook itself is in orange, with a print that makes it look like a classic VHS tape!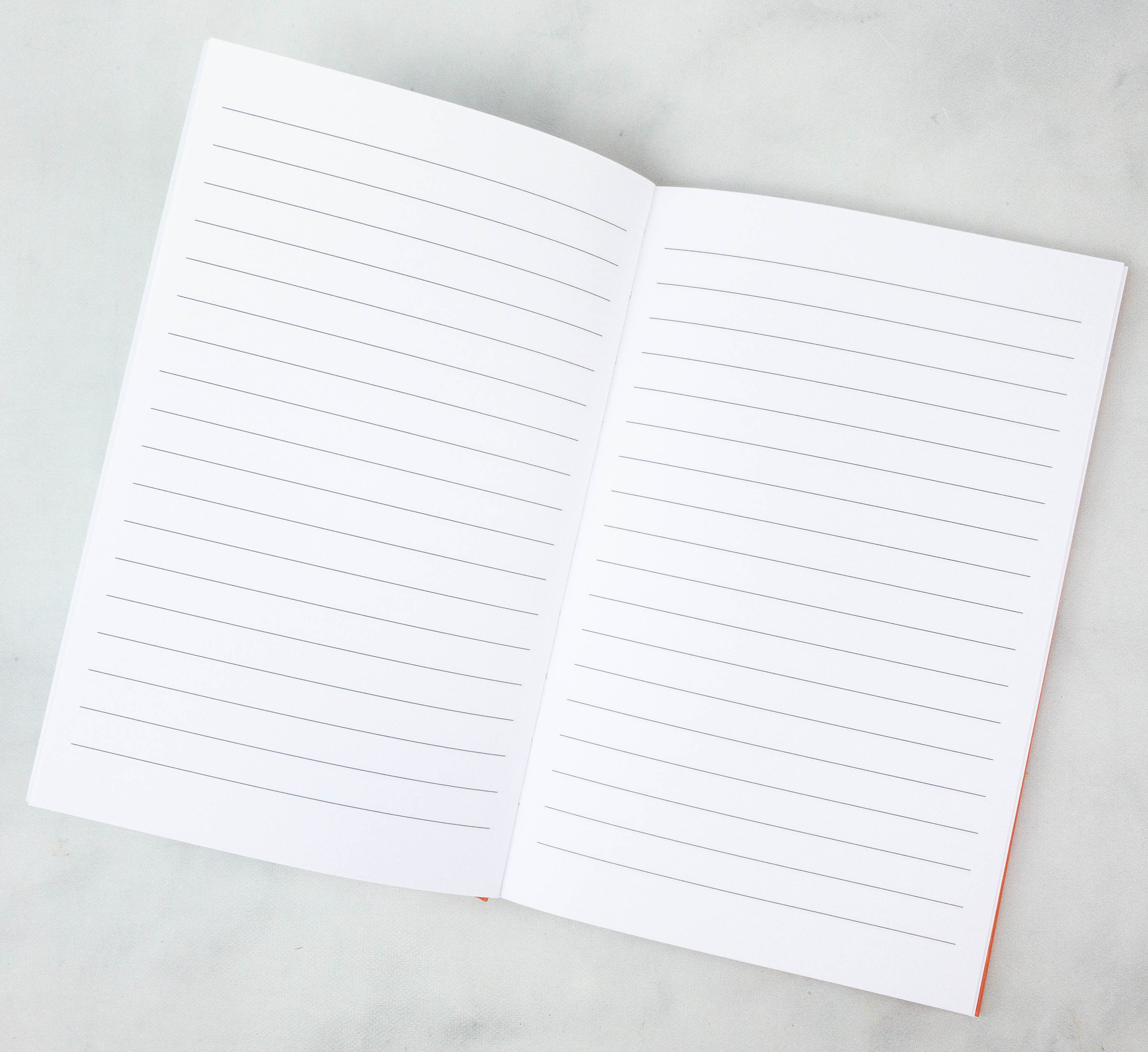 Inside, the pages are lined! This is great for jotting down notes at school or work, or even for listing daily tasks.
Colorblock Tee. This quarter's wearable is a black colorblock tee with a graphic print of Nickelodeon's logo. And holy 90s! The sleeves have a bright green color which is a fun contrast to the black color of the rest of the tee.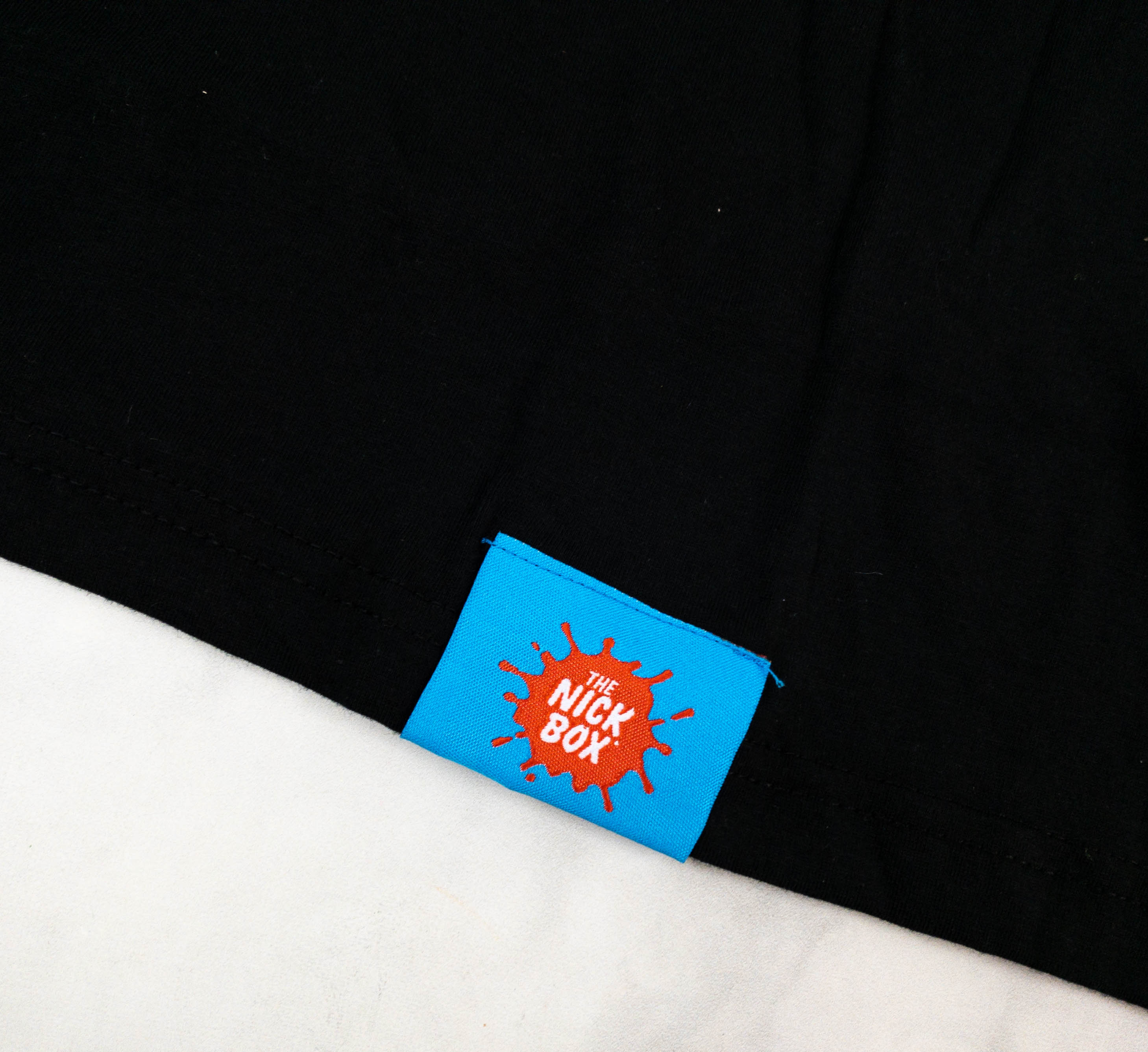 A brand tag is also located at the bottom part of the shirt.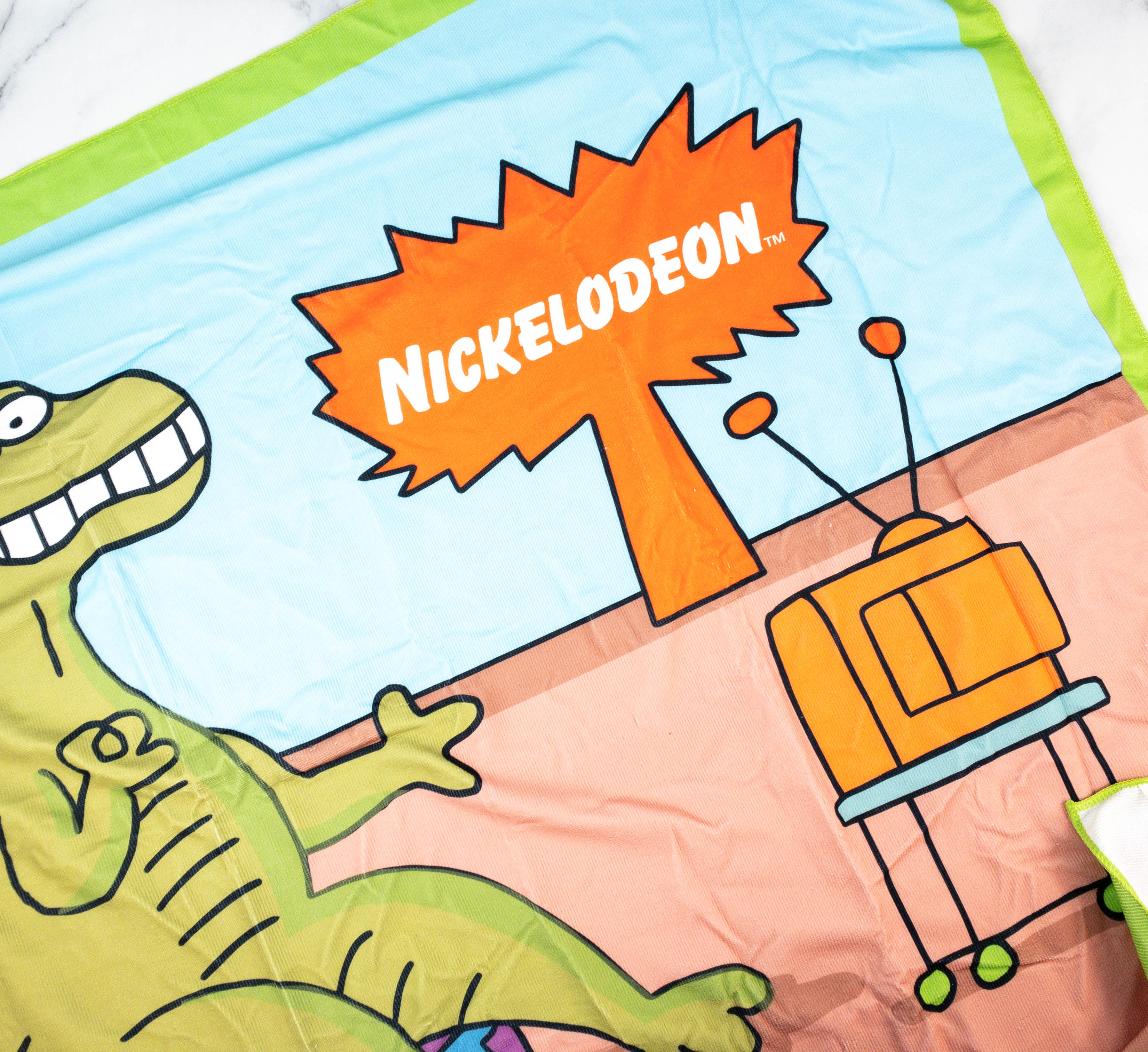 Beach Towel. Here's a unique towel for the beach or for everyday use! Made with premium fabric, it's soft to the touch and it's also lightweight.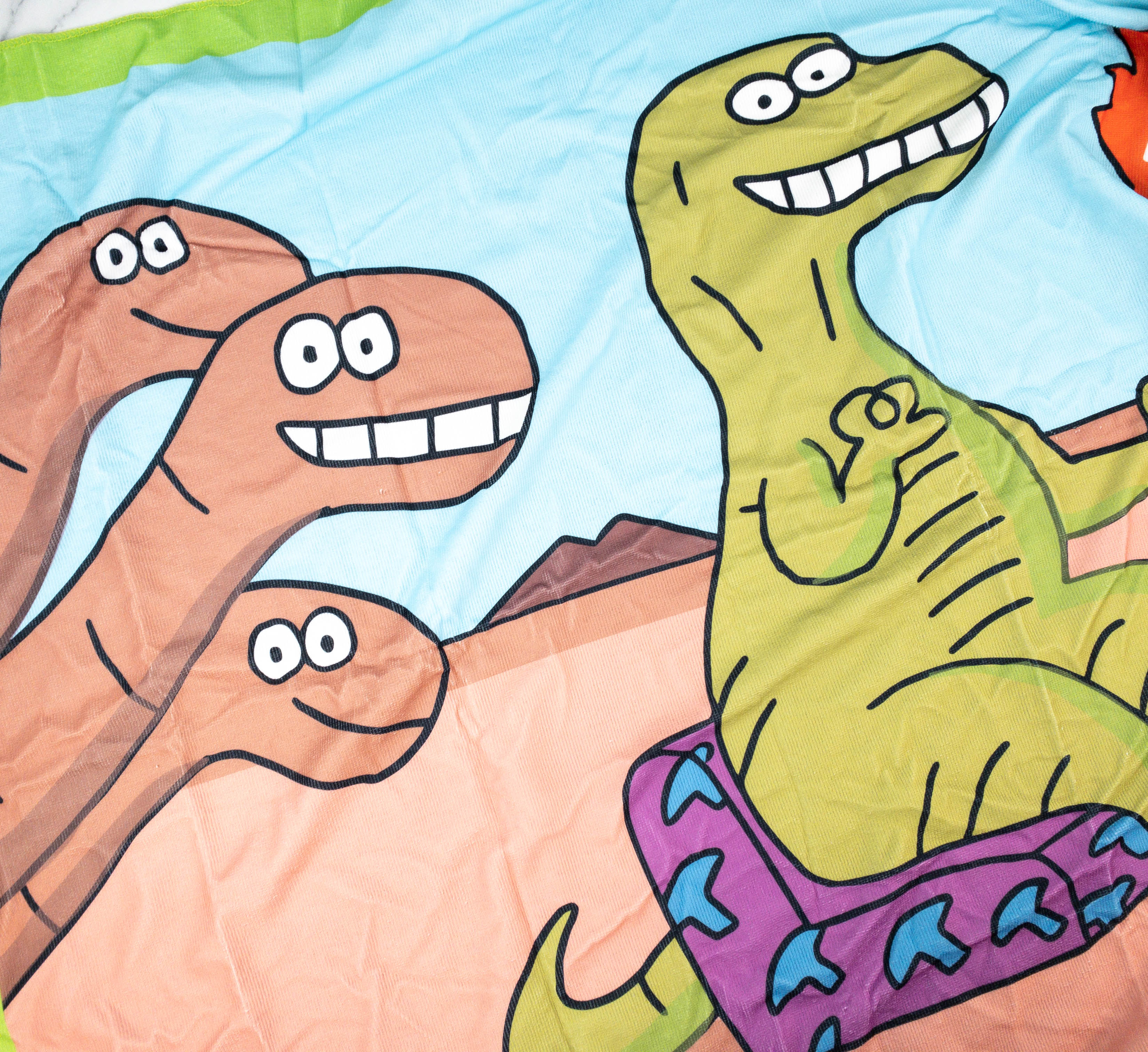 The design features 4 dinosaurs watching their favorite Nickelodeon show on TV. I like the print because it's unique and colorful!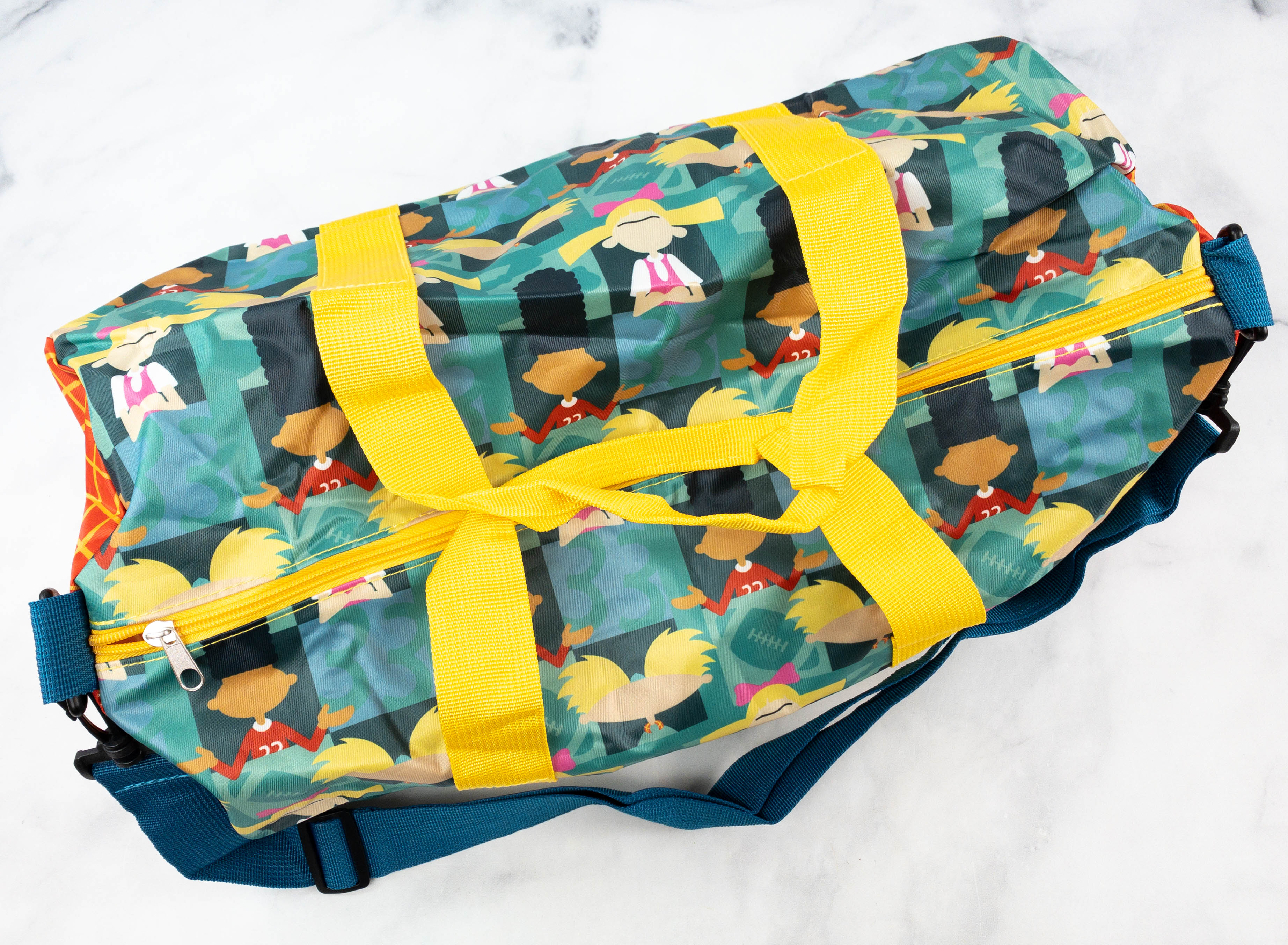 Hey Arnold! Duffle Bag. With this duffle bag, I can easily bring all my stuff on a weekend getaway. It has yellow zipper and handles, and it's also filled with Hey Arnold! graphic prints all over, including Arnold, Helga, and Gerald. This bag is spacious enough for clothes, a towel, and other essentials. It's also easy to carry!
This quarter's Nick Box is filled with summer-themed Nickelodeon merch. All of them are high-quality and I love their nostalgic appeal as well. Some of the featured Nickelodeon shows in the Summer box are Hey Arnold! and Rugrats. There's even a Bluetooth speaker that looks like a mini boombox and a notebook inspired by a VHS tape. My favorite is the beach towel but the rest of the items are also pretty awesome. Overall, this is such nice subscription for classic Nickelodeon fans. It's a nice way to remember your favorite Nick shows and get new merch for your collection as well!
Did you like the Summer 2021 Nick Box box?